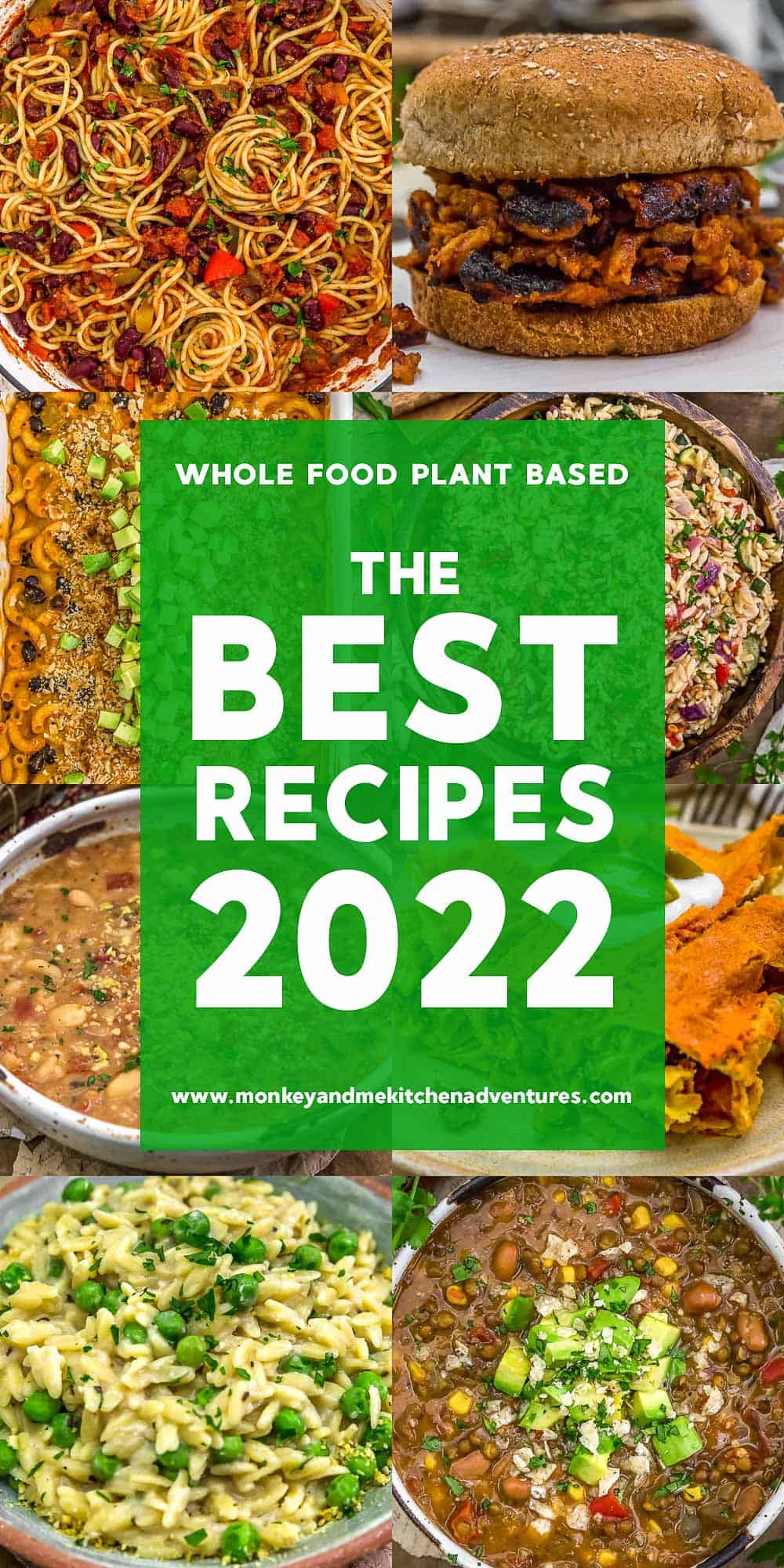 It's that time of year again when we share our Reader's favorite recipes of the year 2022, as well as some of our most loved/made recipes.  The recipes featured are the ones that we have created in 2022. We are so appreciative of all the love and support we received in 2022, and we are truly grateful and beyond happy to have such warm and kind readers.
We love contributing to our Whole Food Plant Based community. We've made a ton of great e-friends along the way whom we cherish.  As we wrap up the year, let's take a look back on all that we have accomplished.
We are starting our sixth year of recipe blogging, and we feel very blessed that we are able to live our passion of cooking and baking Whole Food Plant Based and share our creations with you, our Readers.
The 2022 has been a whirlwind. Where does the time go? Blogging with a 2-year old is not without its challenges.  Yasmeen loves to participate in all photoshoots. Her official job is to turn on and off the photography lights, which she takes very seriously and has a meltdown if she doesn't get to do it . . . every . . . single . . . time.  LOL
Yasmeen also enjoys taste testing, which is a total win win for us. She loves to be right in the thick all things cooking. She's willing to try anything.  She loves 90% of just about everything we cook. She's just not a fan of peas.  She loves salads and pasta dishes especially as you might have noticed our increase in these two types of recipes.
Right now, we are busting our butts as I (Ameera) am pregnant;  I'm due in April 2023. We are so very thrilled, blessed, and eager to meet our new baby this coming Spring. We are desperately trying to get ahead so I can enjoy a maternity leave. We have always worked ahead 3 to 4 months in the future, but that stash will quickly diminish once I have the baby. We are trying to build a stash up to June 2023.  It's hard to stay on top of everything, so please give us some grace in the upcoming months.
We love our Whole Food Plant Based Community. We have made tons of friends who are like family.  We feel very blessed!
Let's recap the highlights of 2022
As always, we are very thankful for our readers. We simply wouldn't be here without your continuous support and encouragement. Every time we get an awesome review on our blog, social media, and email, it is like an exciting Christmas present. We love hearing that you've made a recipe, enjoyed it, and how you've made it your own. Thank you so much!
And without further ado, let's take a look at some of our readers favorites!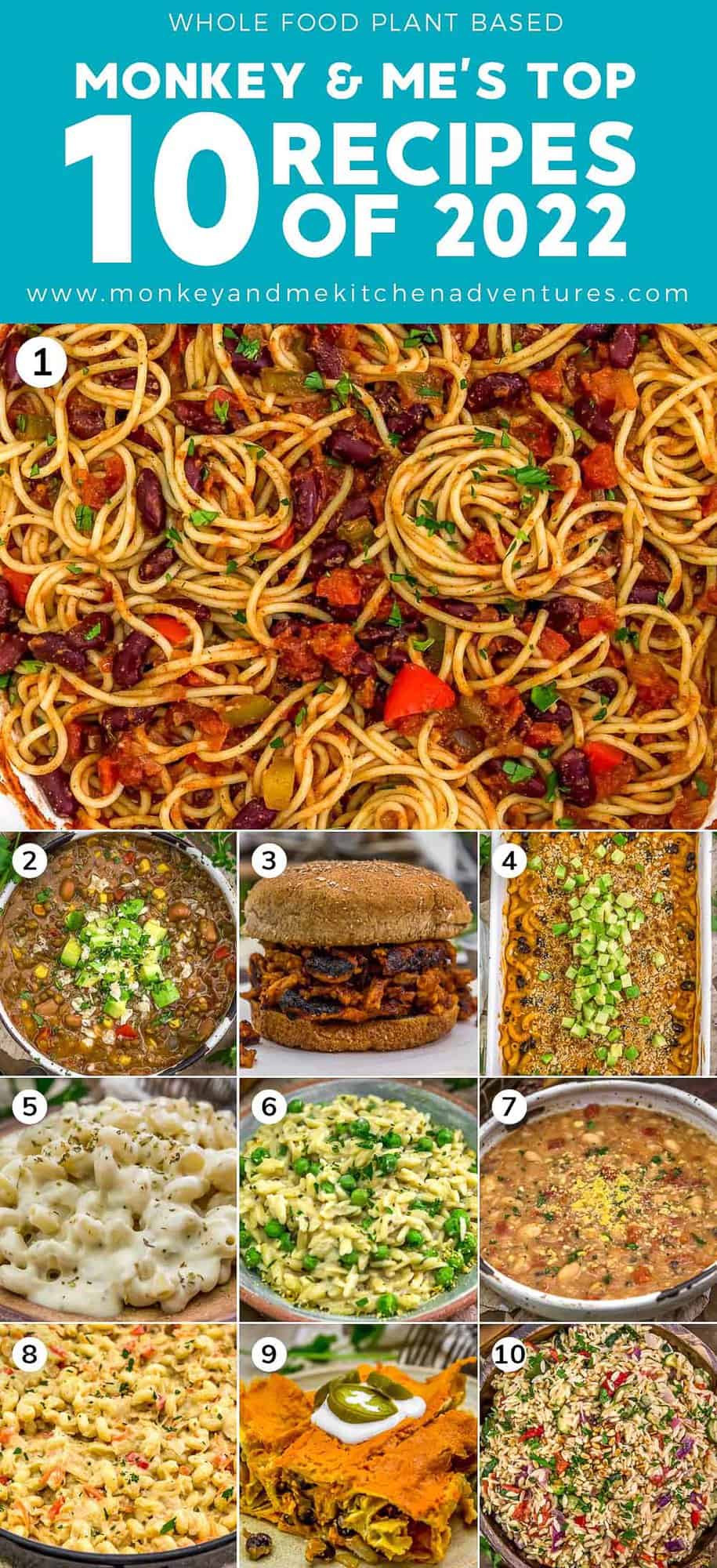 Our 10 most reviewed, highest rated recipes of 2022:
And when it came to choosing our own individual top 10 favorites, we all struggled trying to narrow it down. There are SO many dishes we absolutely love, and it was a close call. But we did it, and here they are!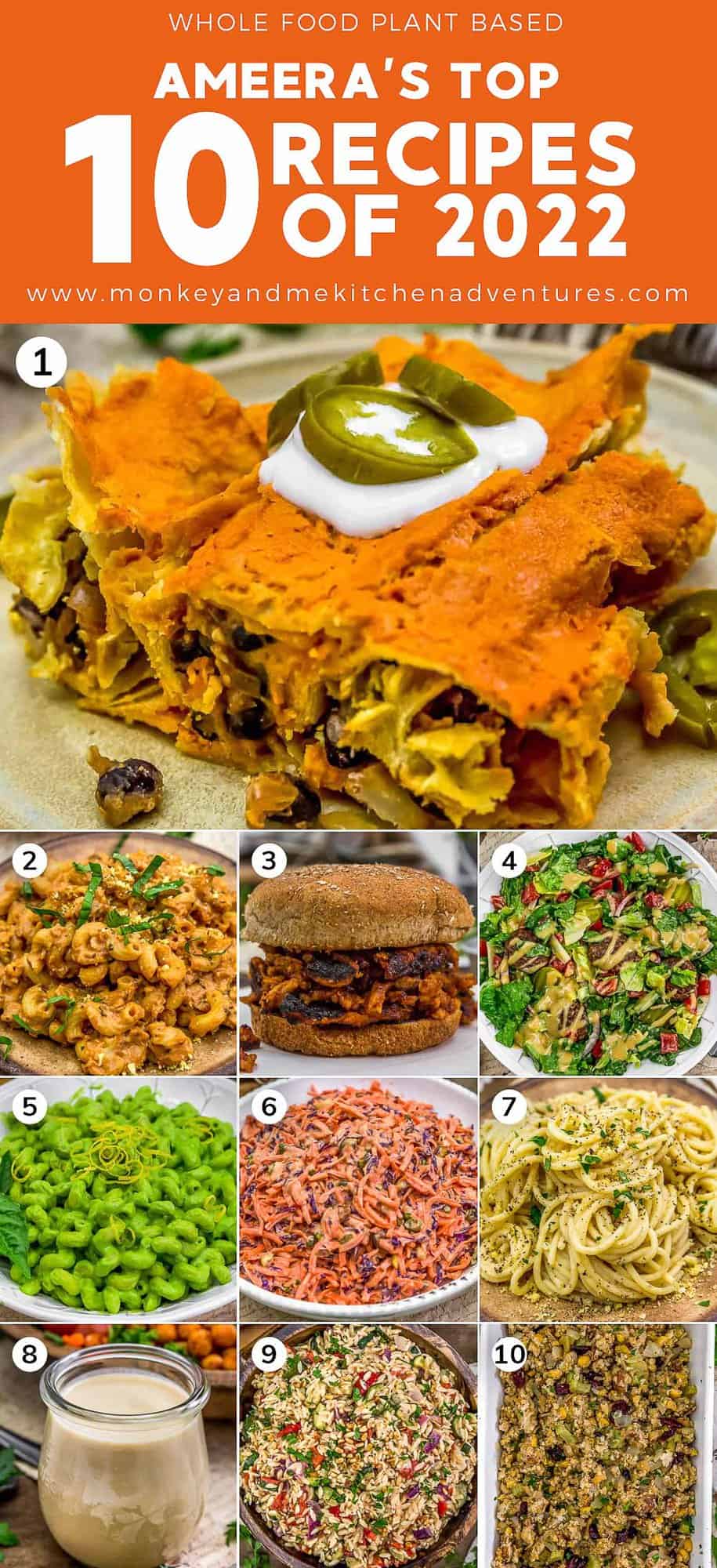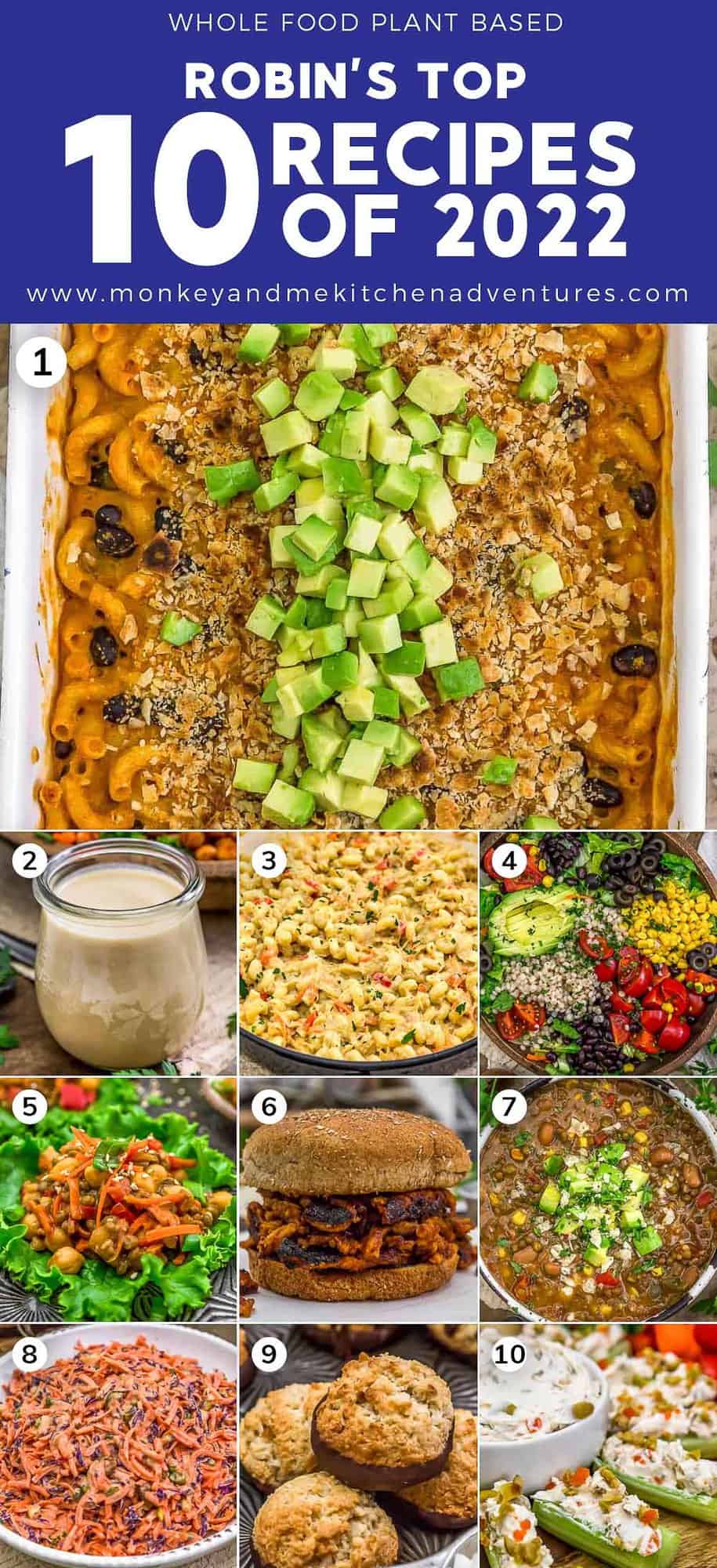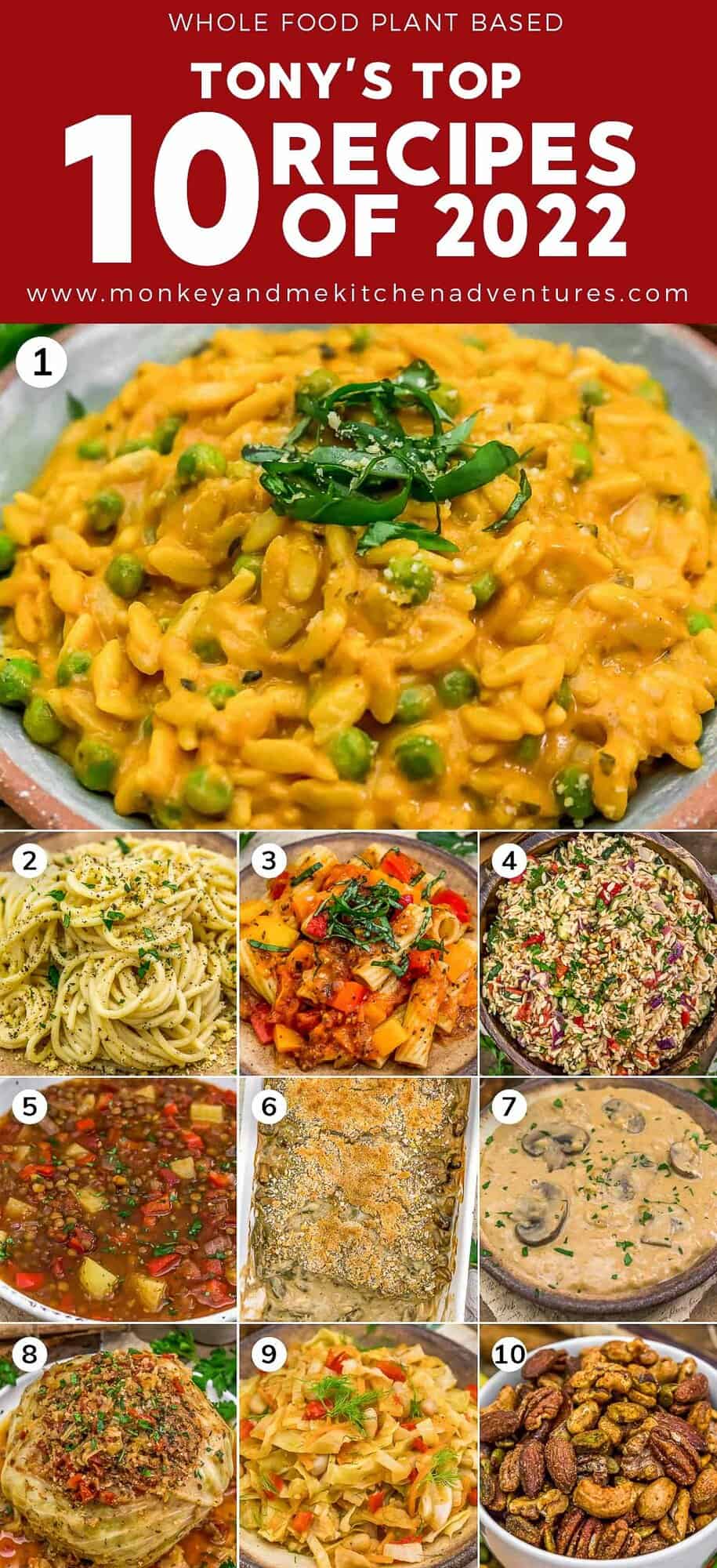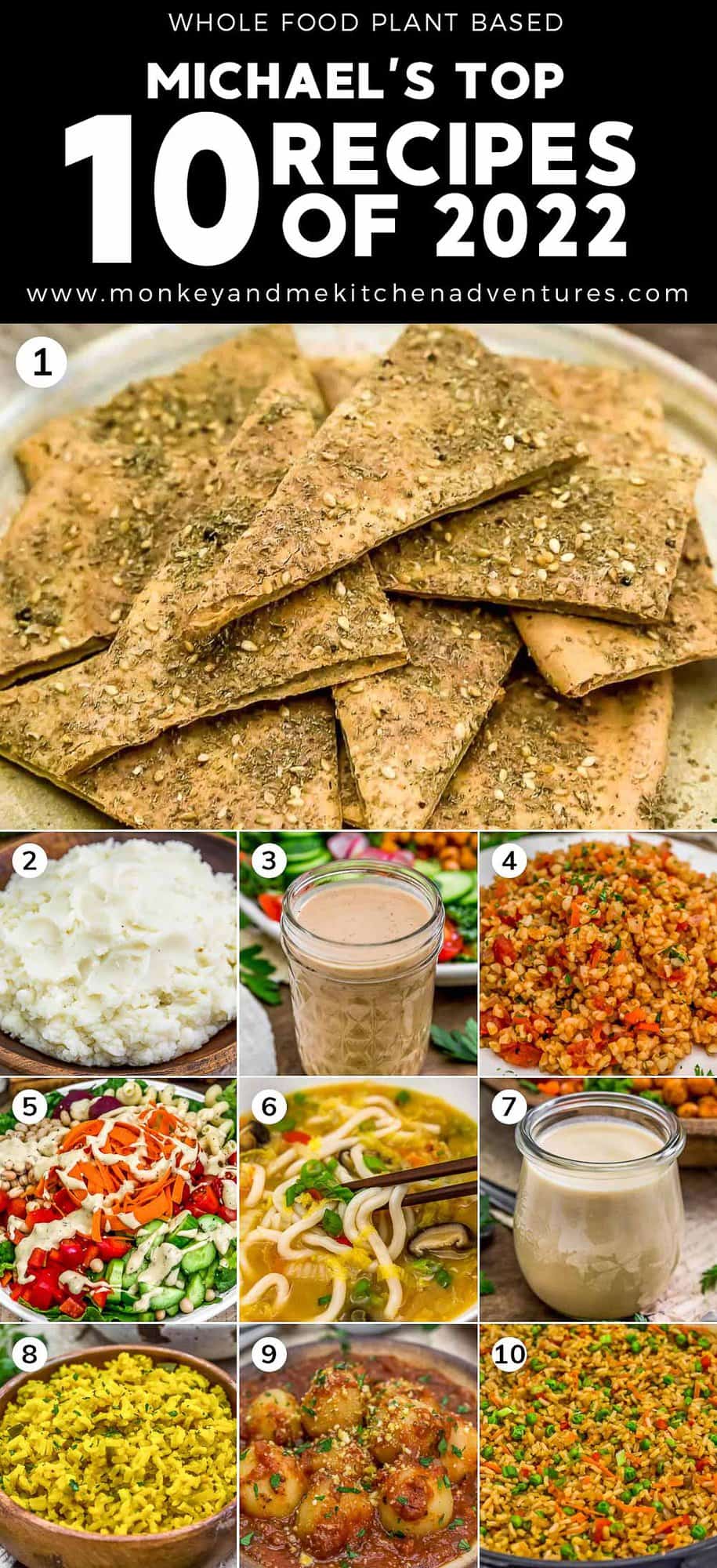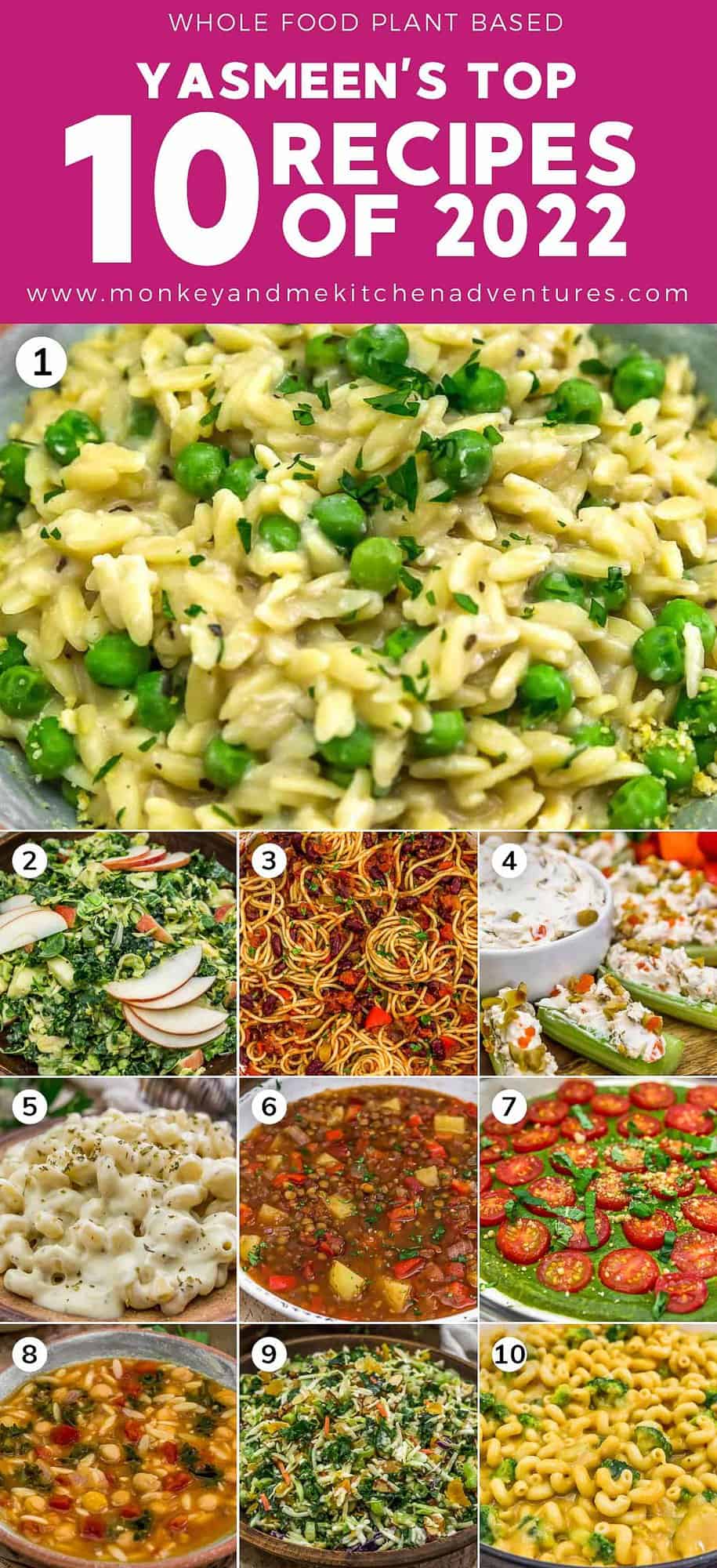 What to expect in 2023
In 2023, we plan to delve into cooking up more creative dishes that we hope you will all enjoy as well as explore some new ideas.
Again, we are beyond thankful for your continued support and encouragement.  We love creating recipes for our Whole Food Plant Based community, friends, and family. We wish everyone a happy, healthy, and prosperous bright and shiny 2023.
Many Blessings!