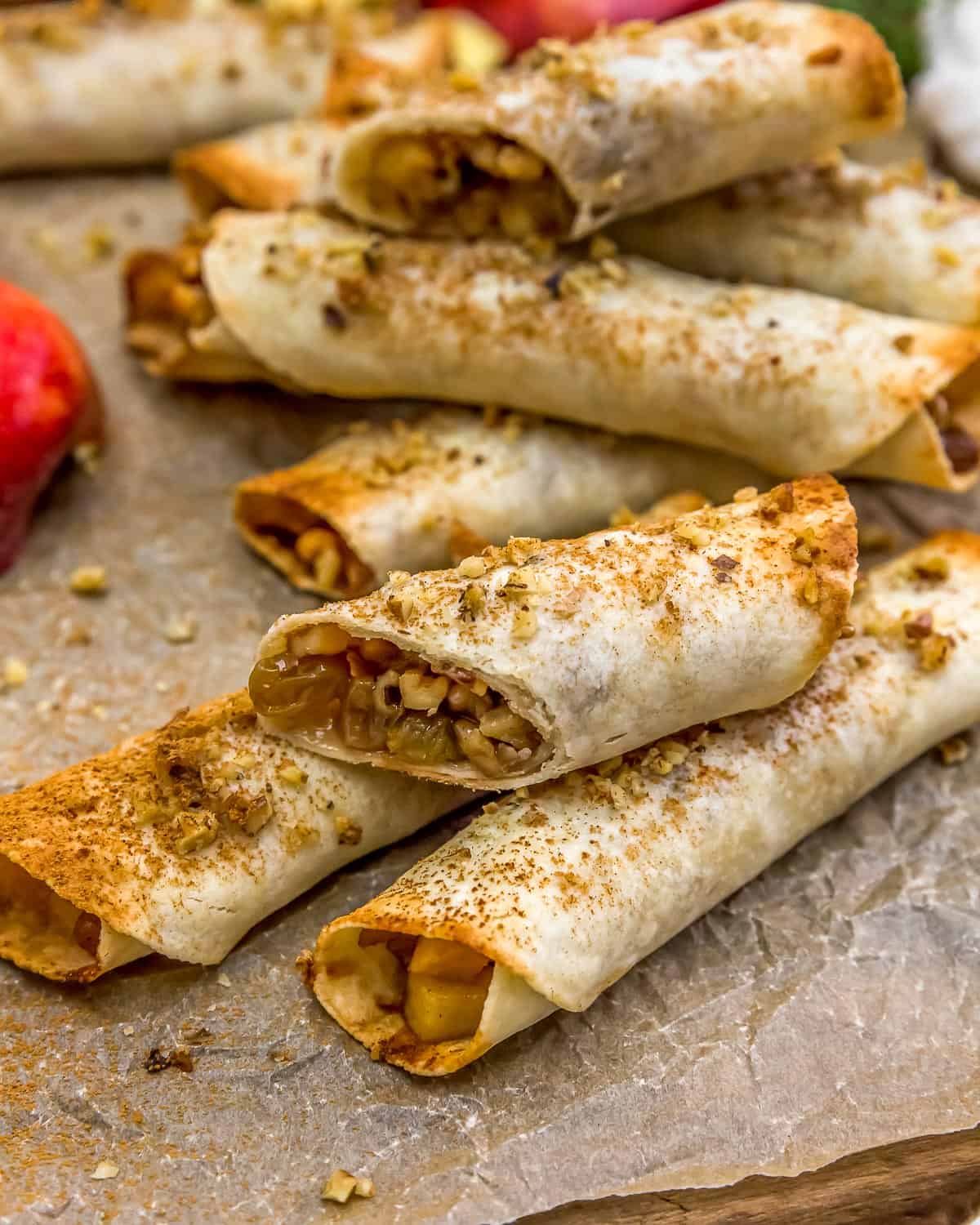 Apple Walnut Strudel Roll-Ups! Anyone else get all giddy when apple season comes around? We've got an awesome apple treat that is brimming all those delicious fall flavors.
This easy, wholesome, and oil-free Apple Walnut Strudel Roll-Ups recipe is packed with tender apples, crunchy walnuts, sweet cinnamon spices, and chewy raisins all baked in flaky almond flour tortilla. This healthy spin on an apple treat is hard to beat when it comes to warm comfort desserts. The whole family will fall in love with them. And if you're not feeling the roll-up part, skip it; pile that delicious filling on pancakes, nice cream, or oatmeal for an amazing fall twist.
Whole Food Plant Based, Vegan, plant based, oil free, refined sugar free, no highly processed ingredients and gluten free.
…