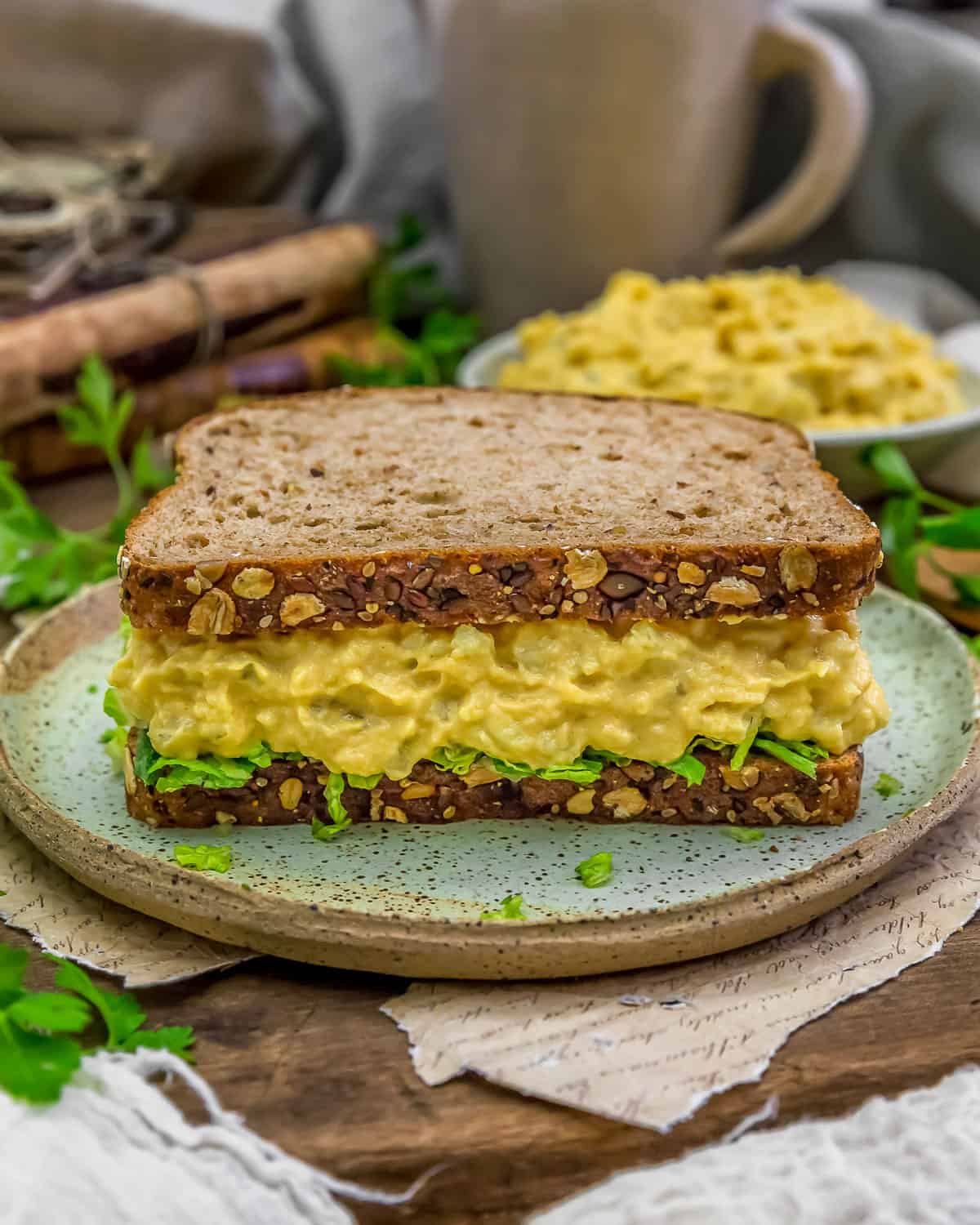 Vegan "Egg" Salad Sandwich! A classic American lunch with a plant based twist is the perfect meal prep you need to make week days a breeze.
Rich, creamy, and flavorful, this Vegan "Egg" Salad Sandwich recipe will blow your mind with deliciousness and its signature, but unusual ingredient: potatoes. Made with petite diced boiled potato cubes all coated in a deliciously mustard-forward sauce that is both tangy and lightly sweet. Paired with finely chopped bread and butter pickles or your favorite add-ins, this Vegan "Egg" Salad Sandwich is sure to get rave reviews.
Whole Food Plant Based, Vegan, plant based, oil free, refined sugar free, no highly processed ingredients and gluten free.
…