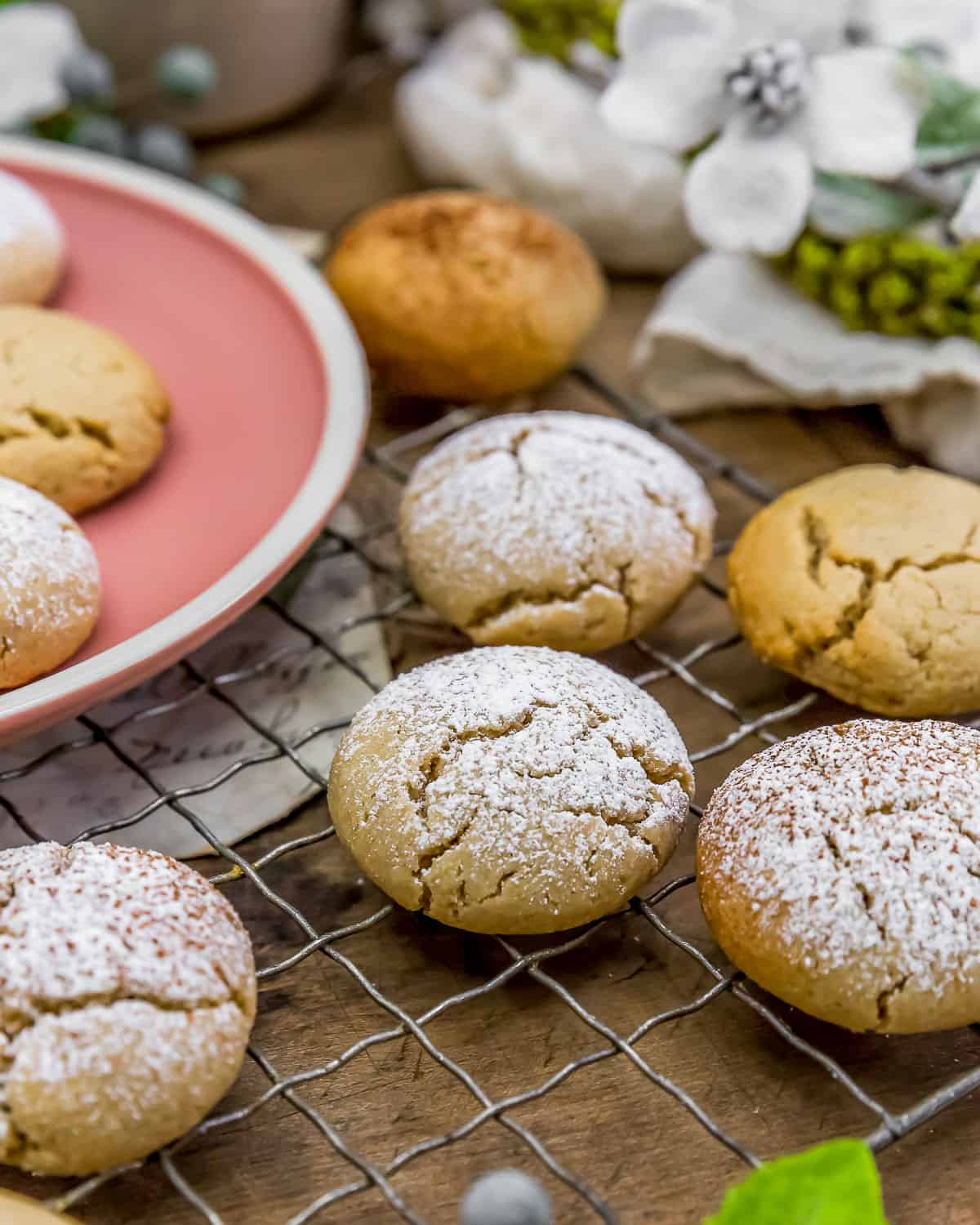 Soft Ginger Crinkle Cookies! You may think a ginger cookie can't be improved upon, but you'll change your mind with this cakey-texture twist – YUM!
A Christmas cookie essential, these delightful Soft Ginger Crinkle Cookies have a light, pillowy texture and brimming with bold, ginger flavor. An absolute must for your holiday cookie table.
Whole Food Plant Based, Vegan, plant based, oil free, refined sugar free, no highly processed ingredients and gluten free.
…