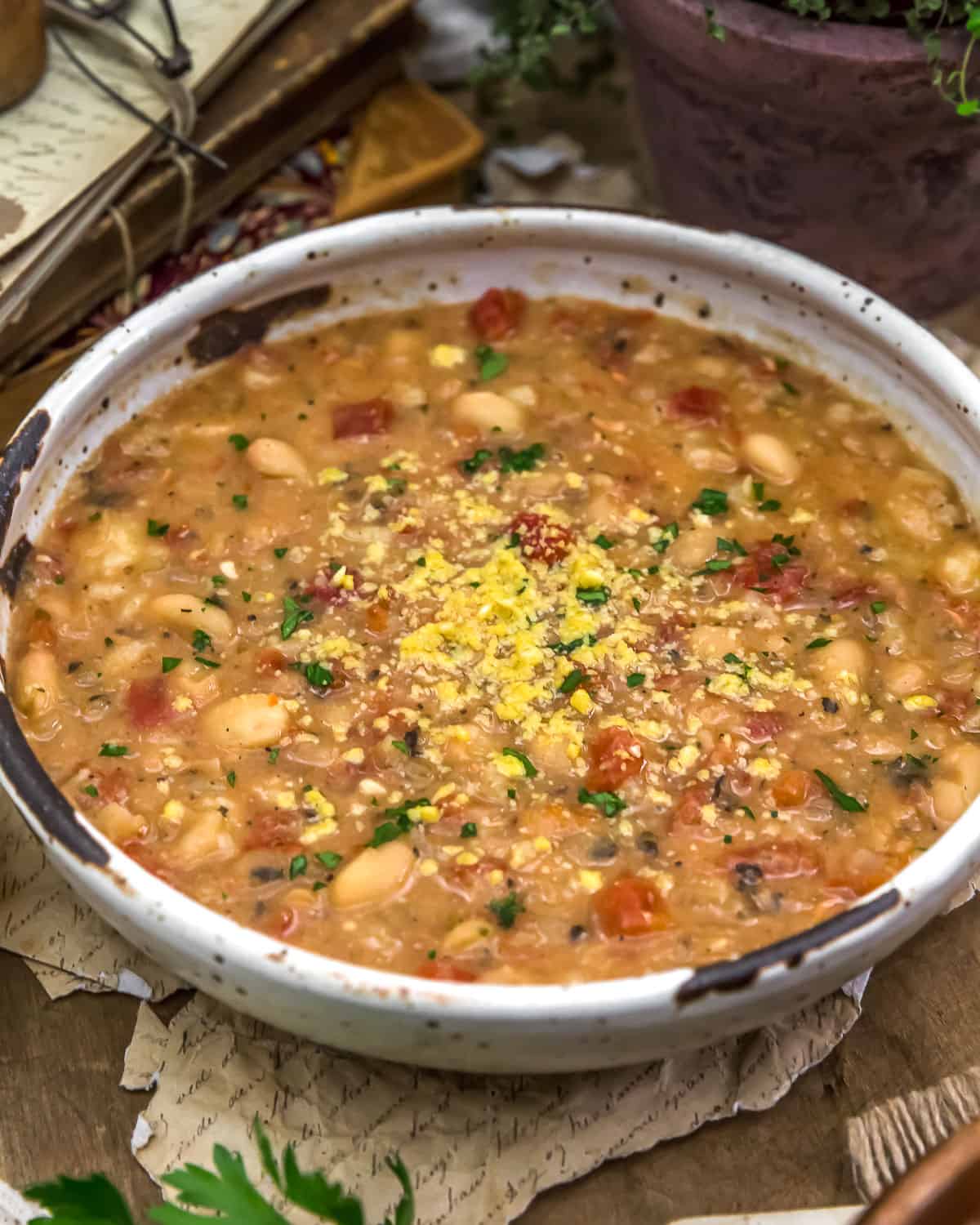 Oil Free Italian White Bean Rice Soup! The secret to this plant-based soup is mashed white beans creating a thick and creamy broth that feel ultra-comforting.
Creamy, wholesome, and satisfying, this Oil Free Italian White Bean Rice Soup is full of delicious flavors. Its simplicity makes it fantastic for a low-fat soup that feels hearty and filling. Using left-over rice makes it easy and provides additional substance. This healthy spin on a classic Italian soup will surely become your new favorite soup.
Whole Food Plant Based, Vegan, plant based, oil free, refined sugar free, no highly processed ingredients and gluten free.
…