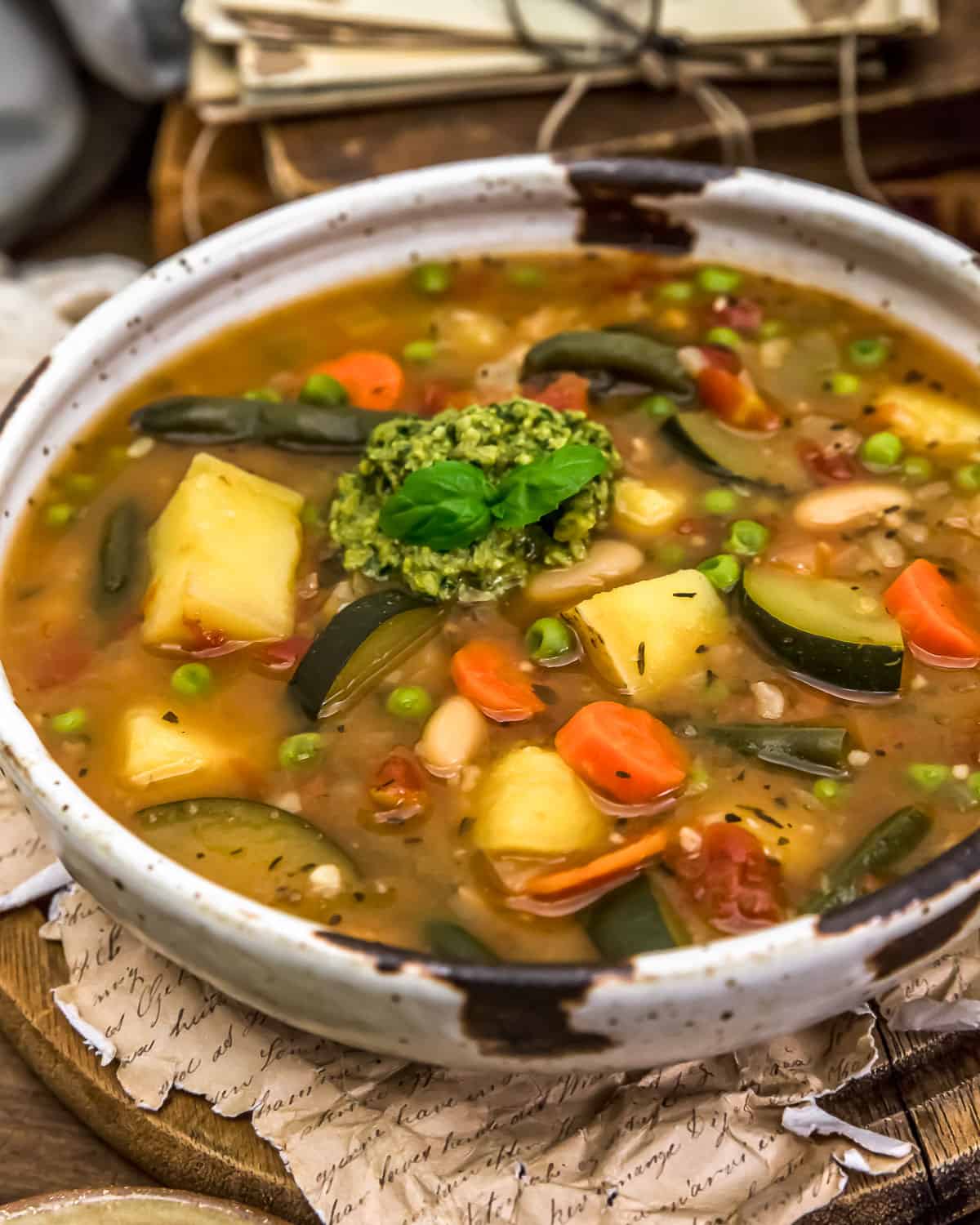 French Vegetable Soup! We are in total comfort soup mode, and this wholesome dish is brimming with nourishing veggies and a delicious savory broth.
Satisfying, hearty, and flavorful, this healthy, oil-free French Vegetable Soup (Soupe au Pistou) brings all those Southern France flavors together in a light and vibrantly fresh way. The pistou is a bright basil sauce that is reminiscent of a pesto that is stirred into individual servings for burst of zesty, bold deliciousness. Loaded with garden vegetables, it's light, yet filling.  It's sure to become a family favorite.
Whole Food Plant Based, Vegan, plant based, oil free, refined sugar free, no highly processed ingredients and gluten free.
…