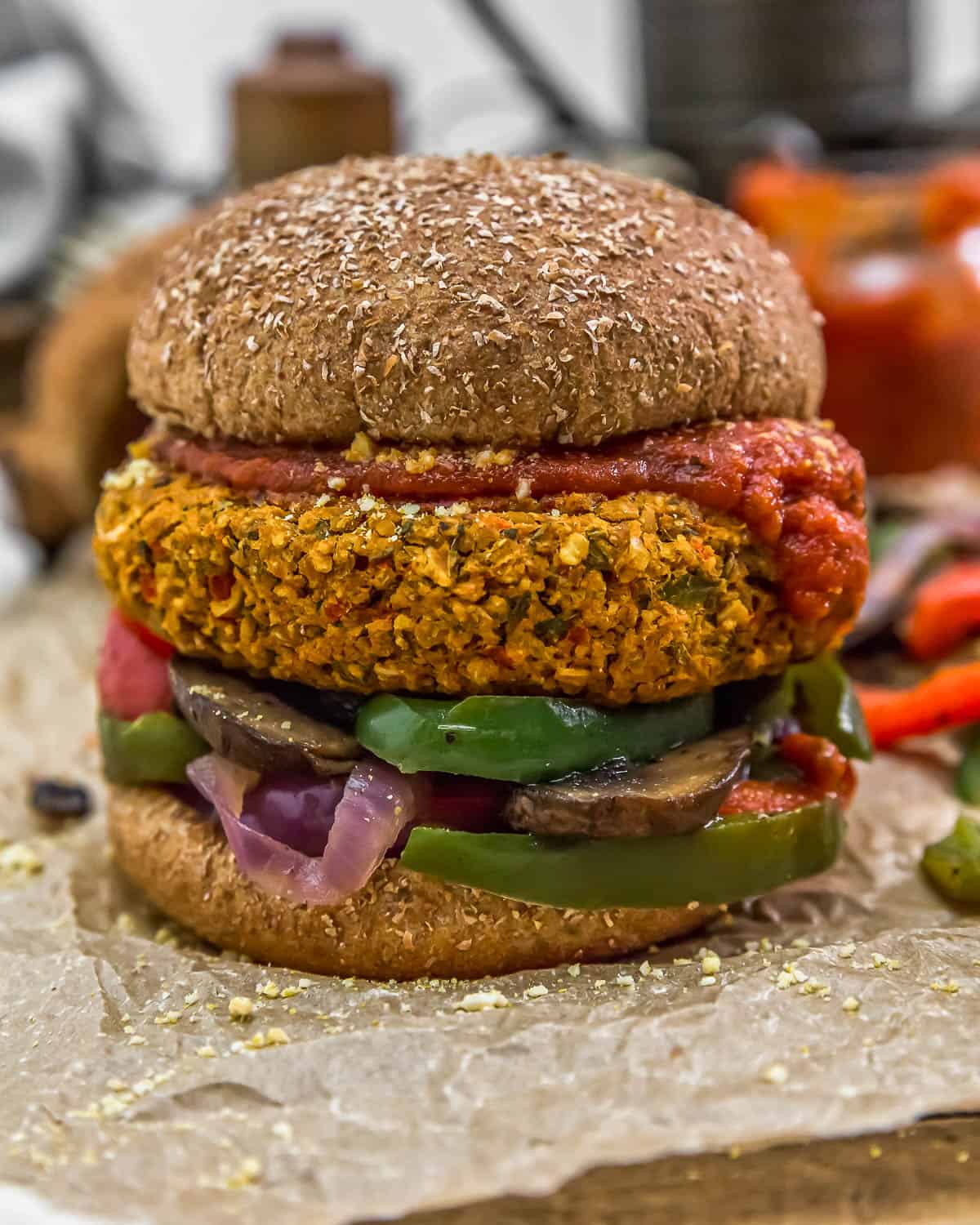 Vegan Pizza Burger! We are all about delectable, flavorful, and healthy burgers, and this vegan burger is bringing bold pizza flavors!
This delicious, wholesome, oil-free Vegan Pizza Burger is brimming with plant-based goodness like: protein-packed chickpeas, hearty brown rice, and gluten free panko creating a satisfying texture and crunchy exterior.  Infused with herbs and spices this burger is sure to please. Top with a tasty marinara sauce, sautéed veggies, and a sprinkle of vegan parmesan cheese for the ultimate burger experience.
Whole Food Plant Based, vegan, plant based, oil free, refined sugar free, no highly processed ingredients and gluten free.
…