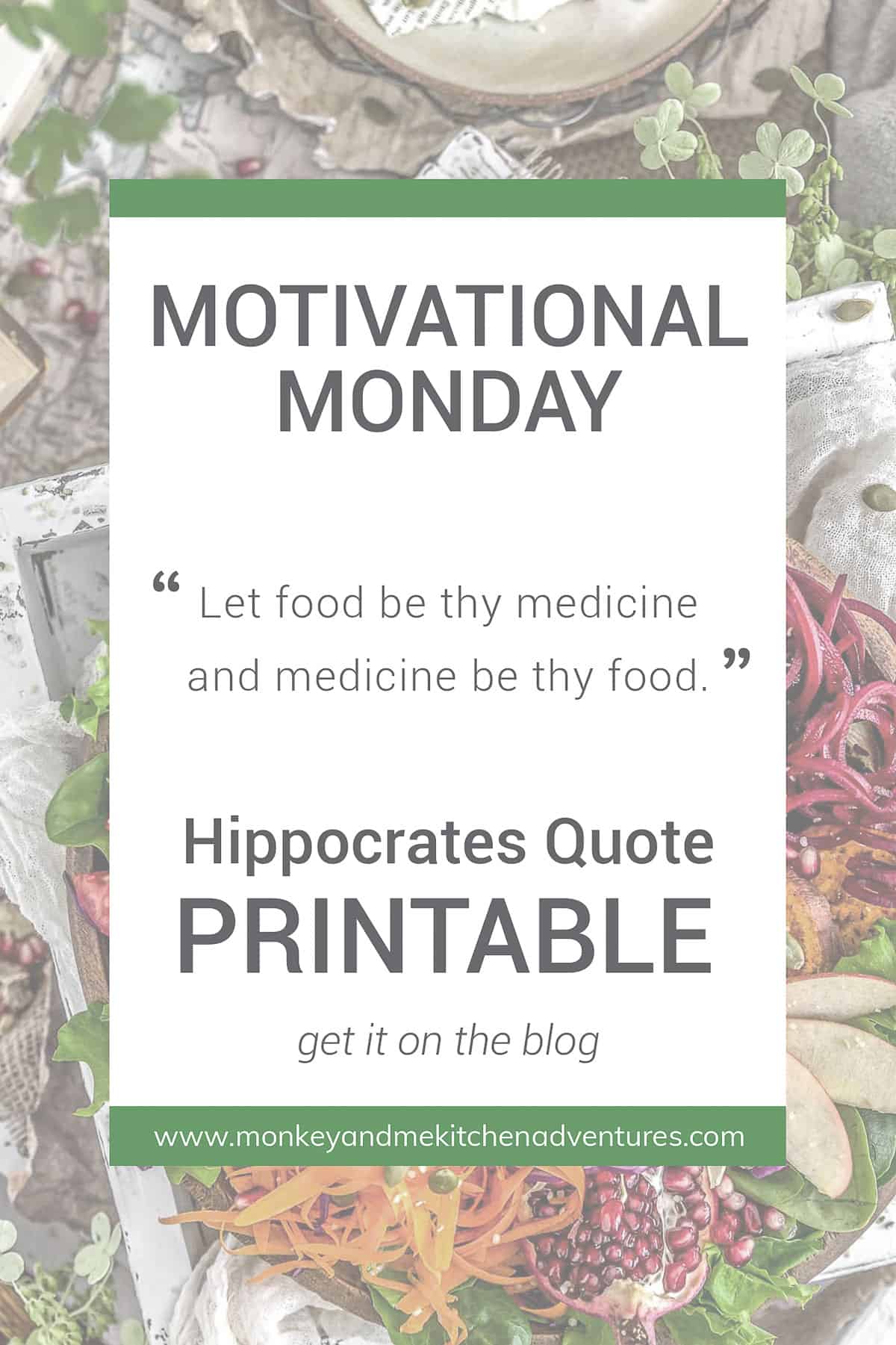 One of the best ways to start your week is sharing an inspiration quote. This week's Motivation Monday is a popular Whole Food Plant Based quote by Hippocrates:
"Let food be thy medicine and medicine be thy food"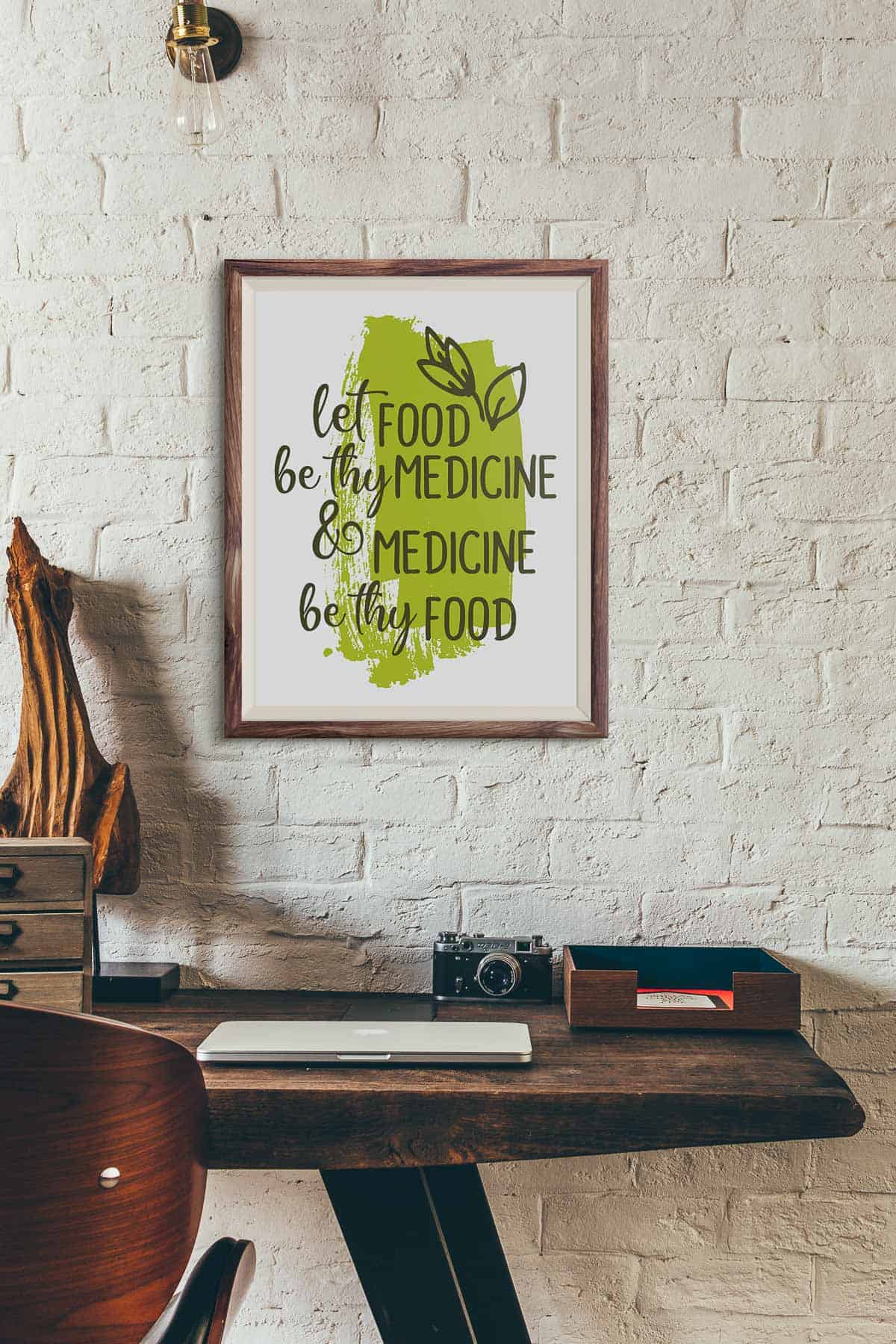 Hippocrates is often considered the father of medicine. This quote from Hippocrates acknowledges the importance of living and eating a healthy lifestyle. Nutrients found in fruits, vegetables, whole grains, and legumes having healing properties that are undisputed.
It is generally understood that eating whole foods is a way to promote health and decrease the risk of disease and illness.
Download, print it off, and put it on the refrigerator or on your desk as a gentle reminder to yourself. If you like, you may wish to purchase some heavier paper (such as resume paper) print it, and frame it.
It is a real conversation starter for anyone who reads it. This will allow you an opportunity to share your philosophies and information about the Whole Food Plant Based diet.
Let's keep each other motivated for better health! Print and enjoy this week's Motivation Monday!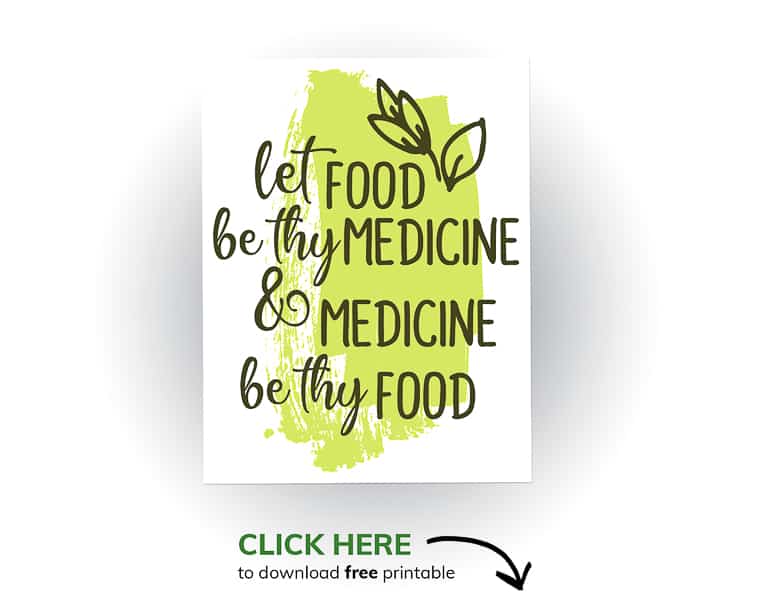 This post contains affiliate links, and we may receive a very small commission if you purchase through those links at no additional cost to you. Thank you for supporting Monkey and Me Kitchen Adventures! For more information, see our disclosures here.