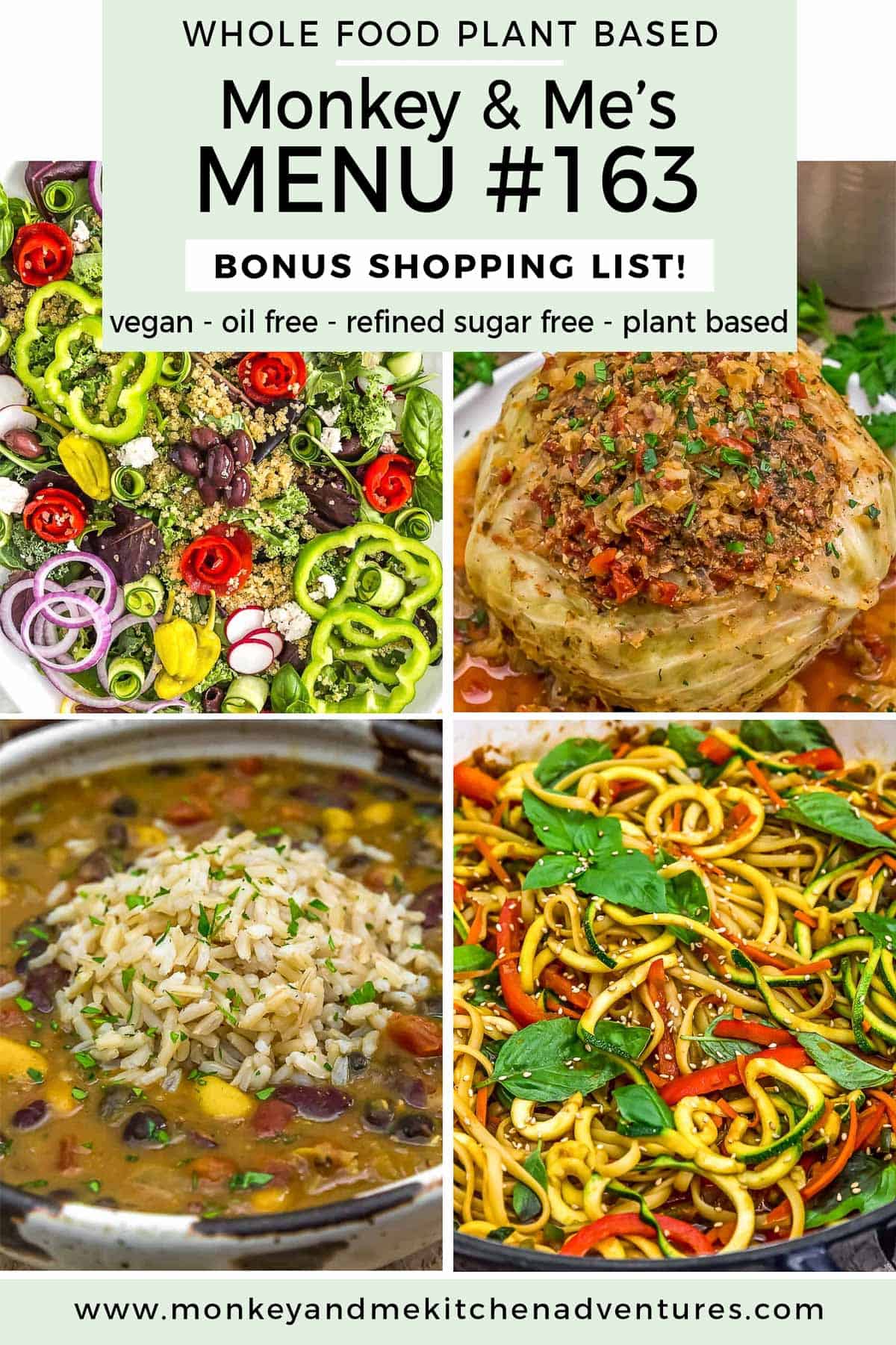 This week's Monkey and Me's Menu features some tasty recipes.  Menu #163 includes a FREE bonus shopping list.  All recipes are Whole Food Plant Based, vegan, plant based, oil free, refined sugar free, and no highly processed ingredients.

Downloadable Menu which offers the following:

2 Breakfast ideas
2 Lunch ideas
2 Snack Ideas
5 Dinner Ideas, including a FREE downloaded shopping list (PDF – Below)

A comprehensive (downloadable) shopping list for the 5 Dinners

The shopping list is segmented into the common grocery store sections like "produce, spices, etc." making it easy to pick up these items from your local grocery store.
It also includes product suggestions that are Whole Food Plant Based compliant* for easy reference.  Note: These products are suggestions, please feel free to select your own favorite products.
Includes helpful codes so you can easily subtract items that you choose not to make.

Downloadable Instructions on how the meal plan work.
Note:  The term "Whole Food Plant Based compliant" is from a general standpoint.  There are Whole Food Plant Based diet branches that restrict certain food items.  Our recipes are all Whole Food Plant Based compliant based upon a high-level compliance standpoint. i.e. vegan, plant based, oil free, refined sugar free, minimally processed foods.
Some breakfast, lunch, and snack ideas are simple concepts that require no recipe.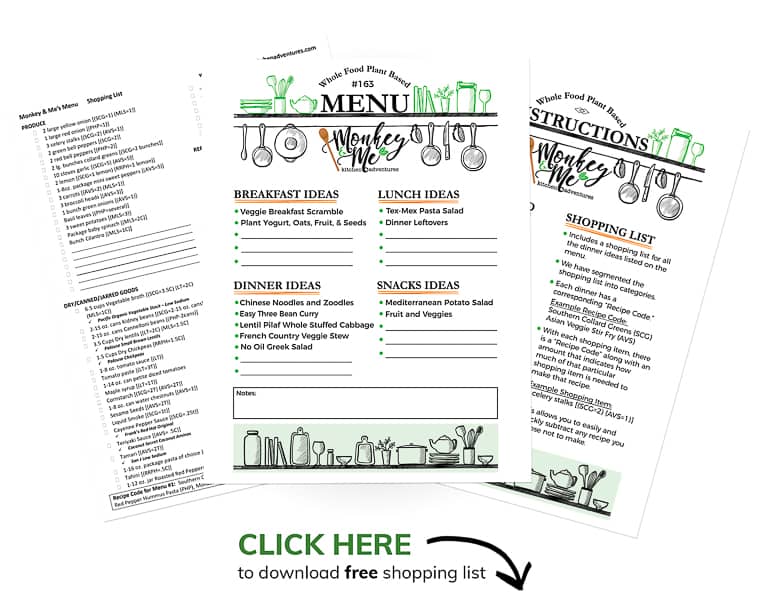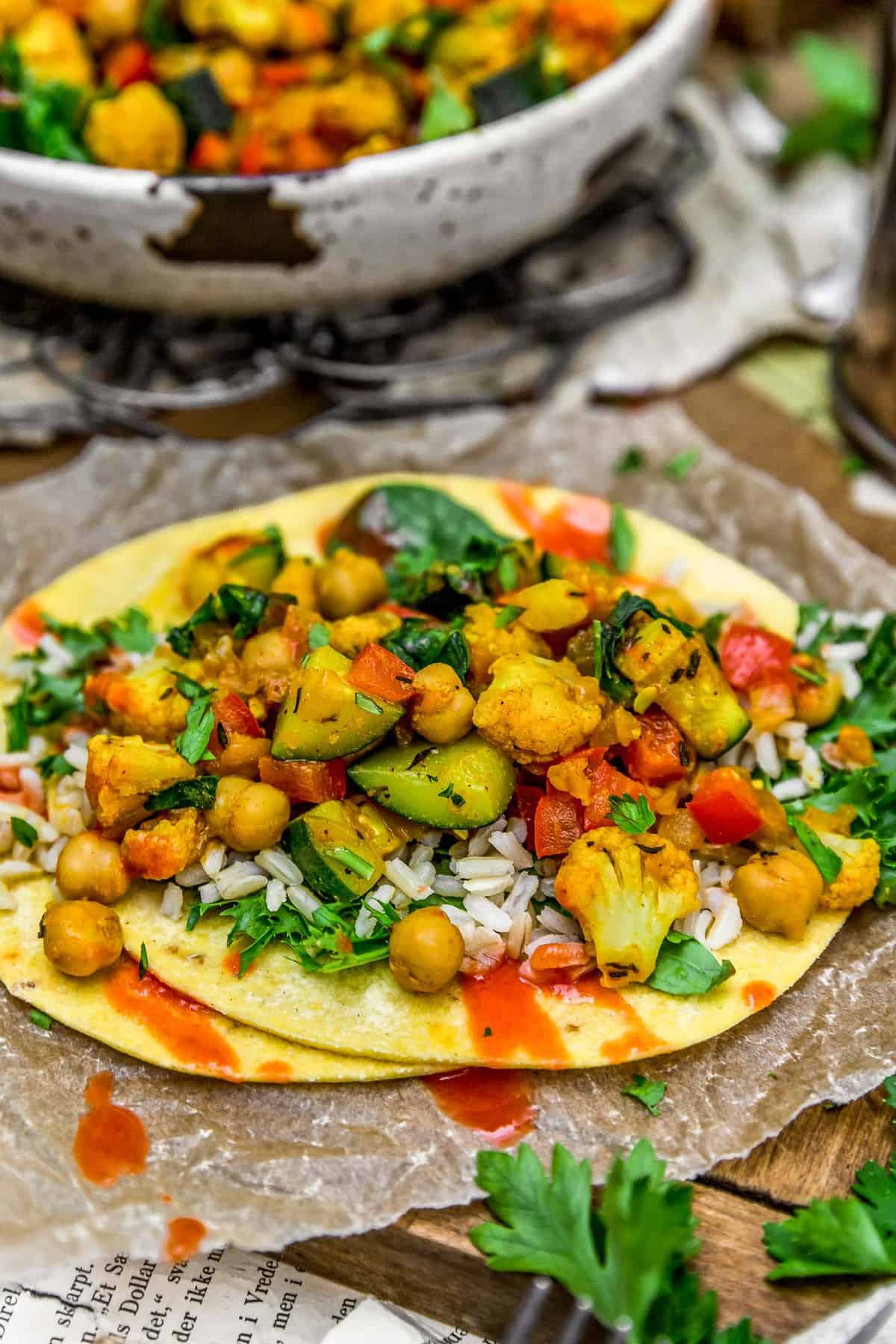 Start your day off right with this ultra-satisfying veggie packed sunshine in a bowl.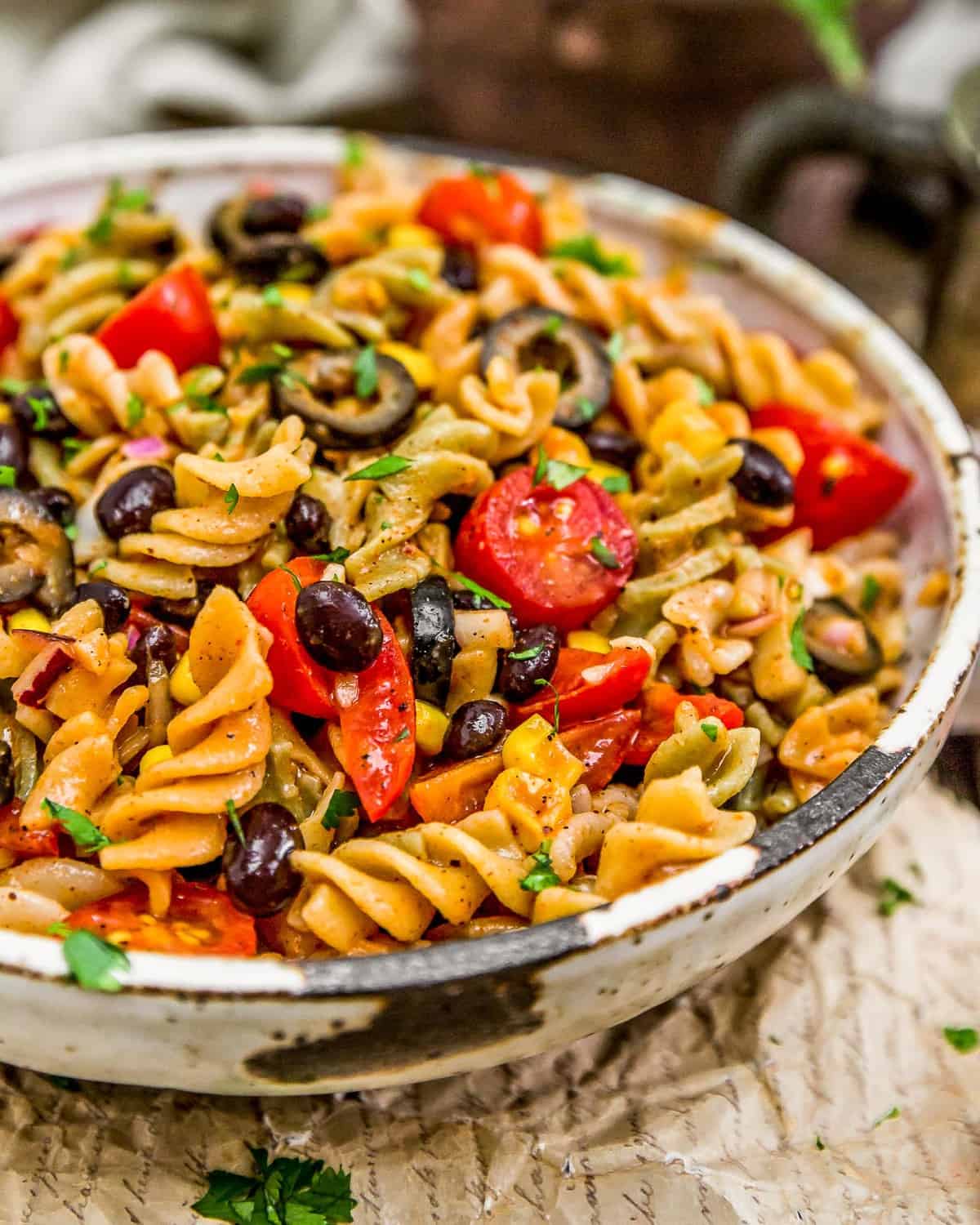 Tender and chewy pasta, fire roasted corn, hearty black beans, tangy olives, tasty tomatoes, and zesty red onions all mixed with a deliciously spicy Tex-Mex dressing that is absolutely perfect for picnics, work lunches, or potlucks.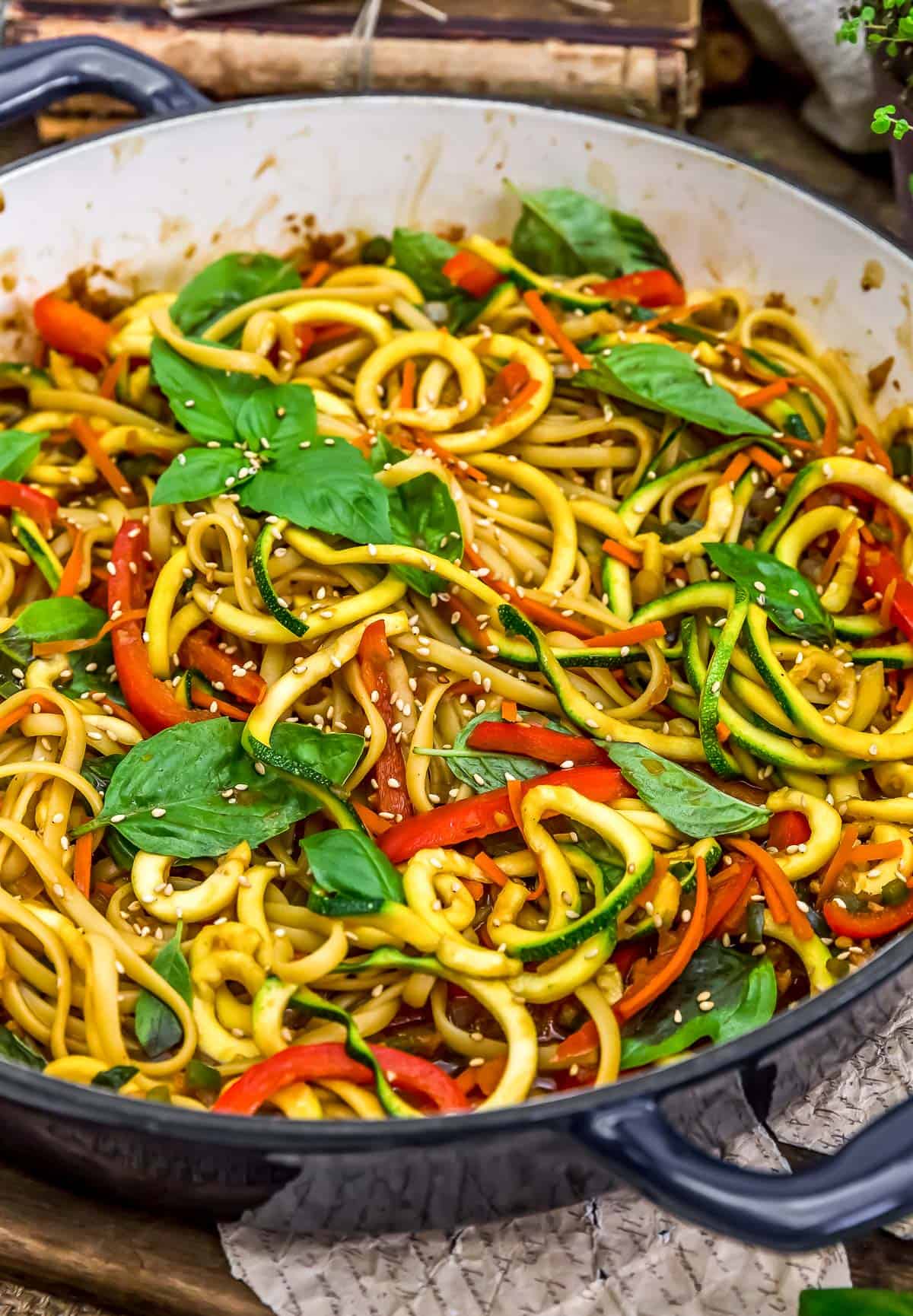 Healthy, satisfying, and brimming with plant-powerhouse ingredients, this oil free Noodles and Zoodles dish is so flavorful and sure to sate those take-out cravings!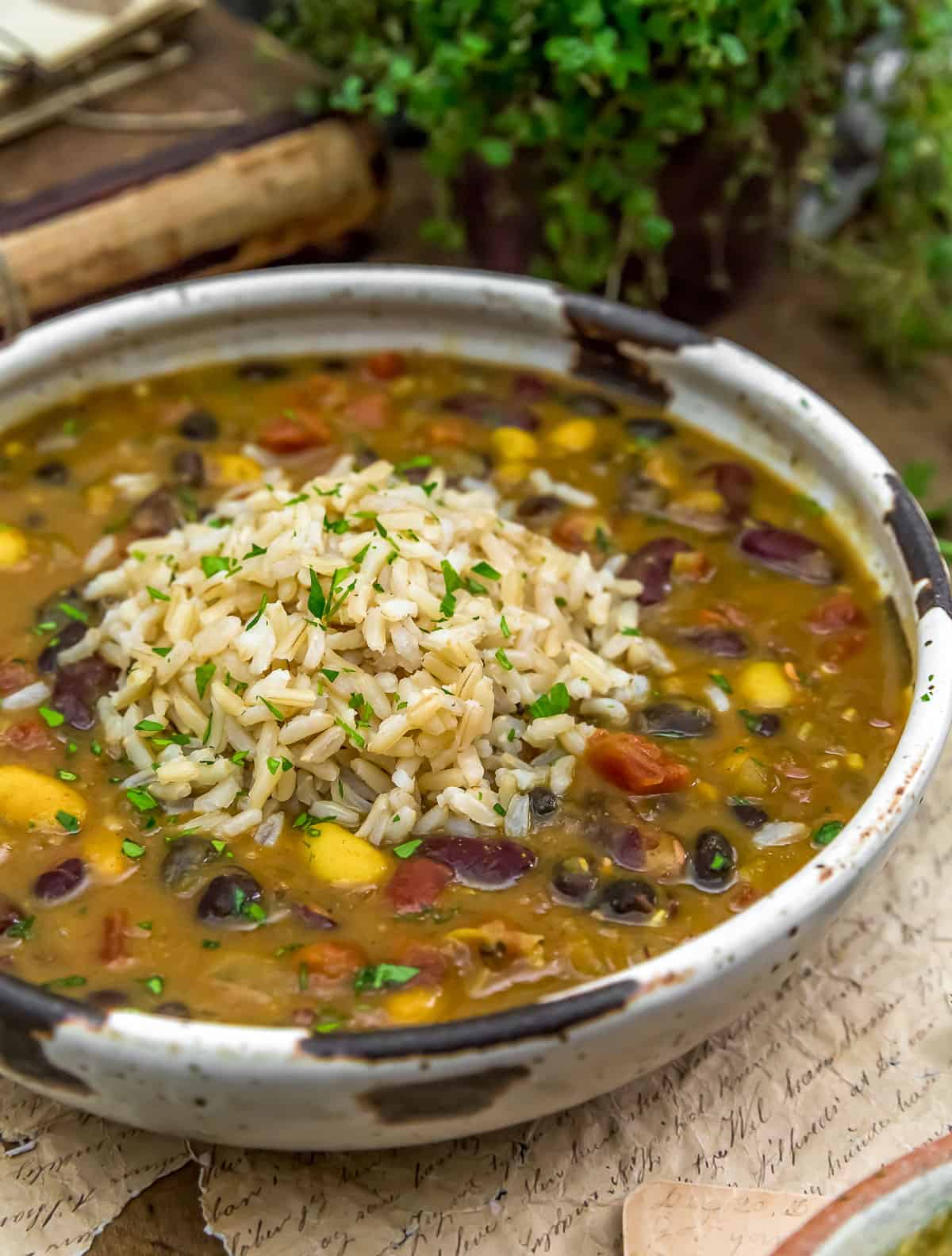 Protein-packed beans star in this simple and comforting dish. A perfect dish for the cooler nights we're having in Ohio.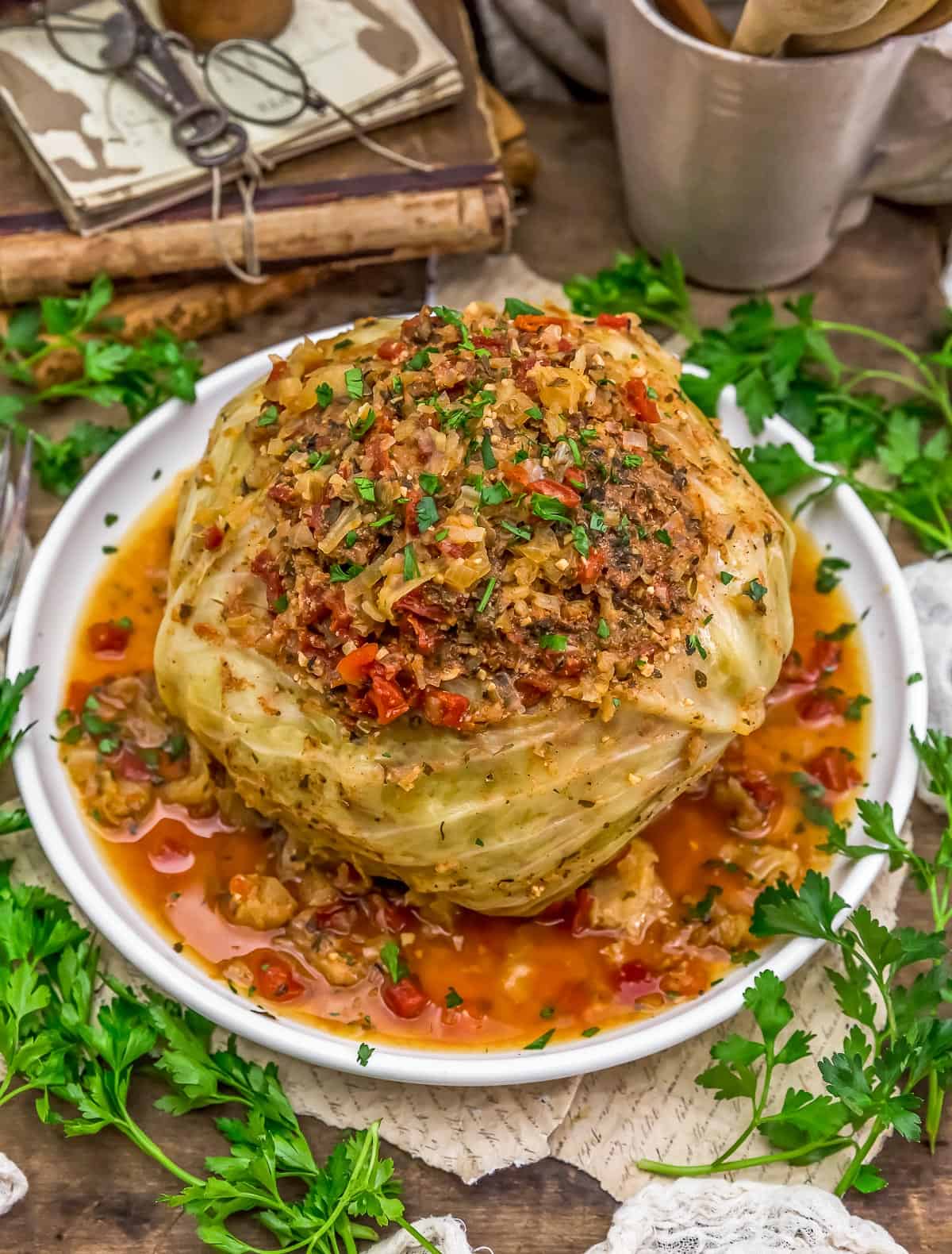 When comfort food and low-fat food come together in show-stopper fashion, it looks like this hunk-of-goodness!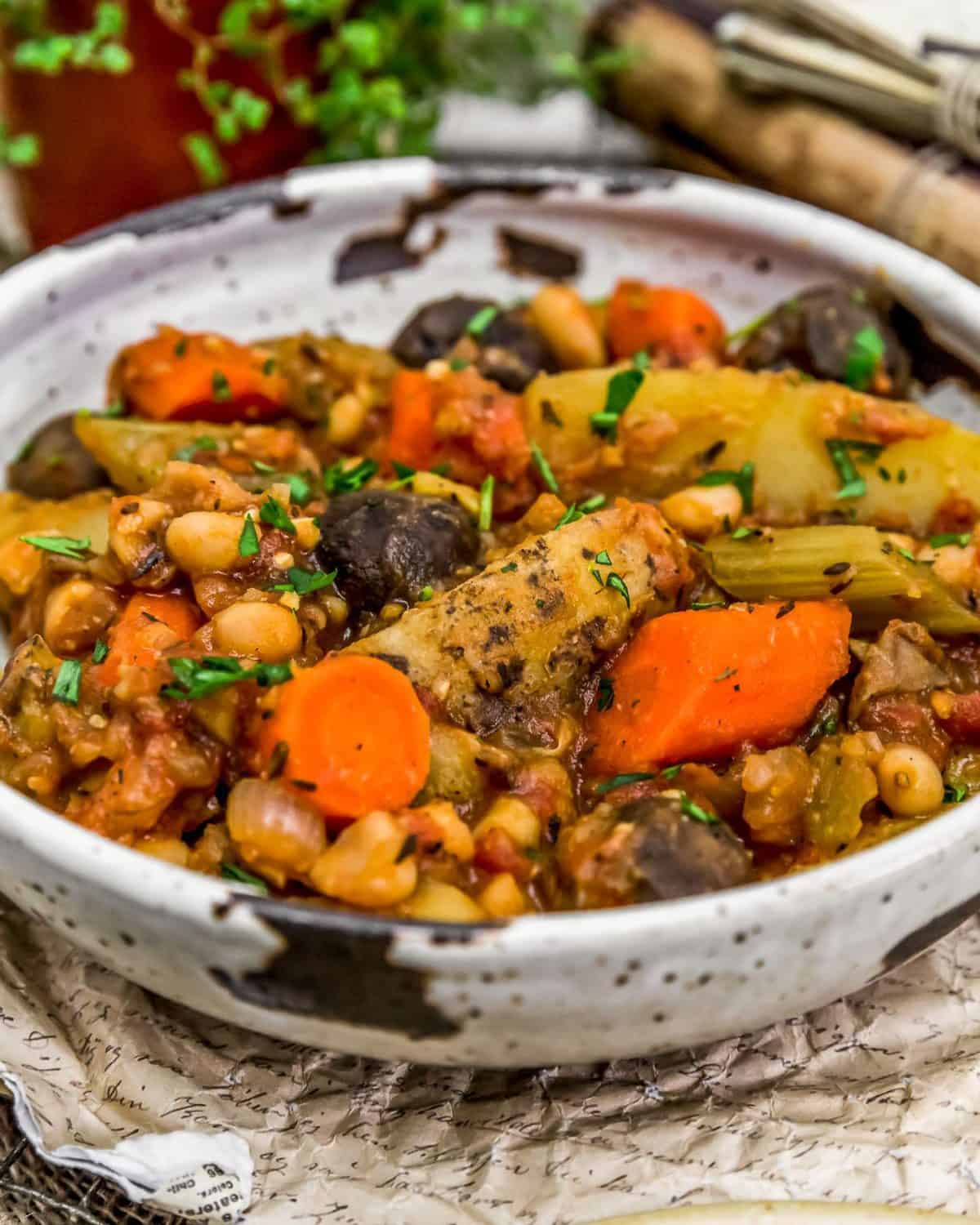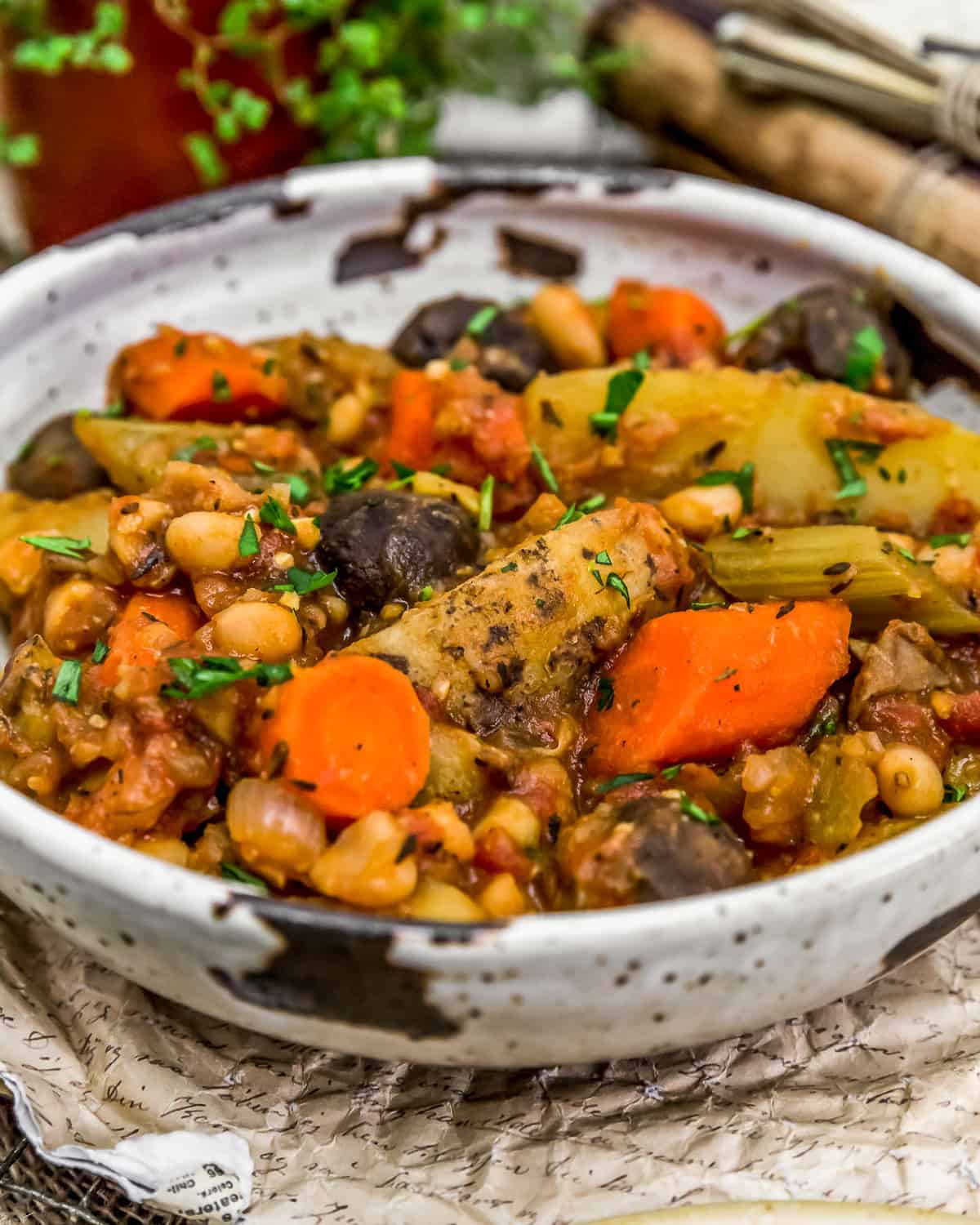 Easy to make, hearty, and satisfying, this dish has a tasty seasoned sauce that coats the veggies giving your body those soul-warming flavors that you have been craving.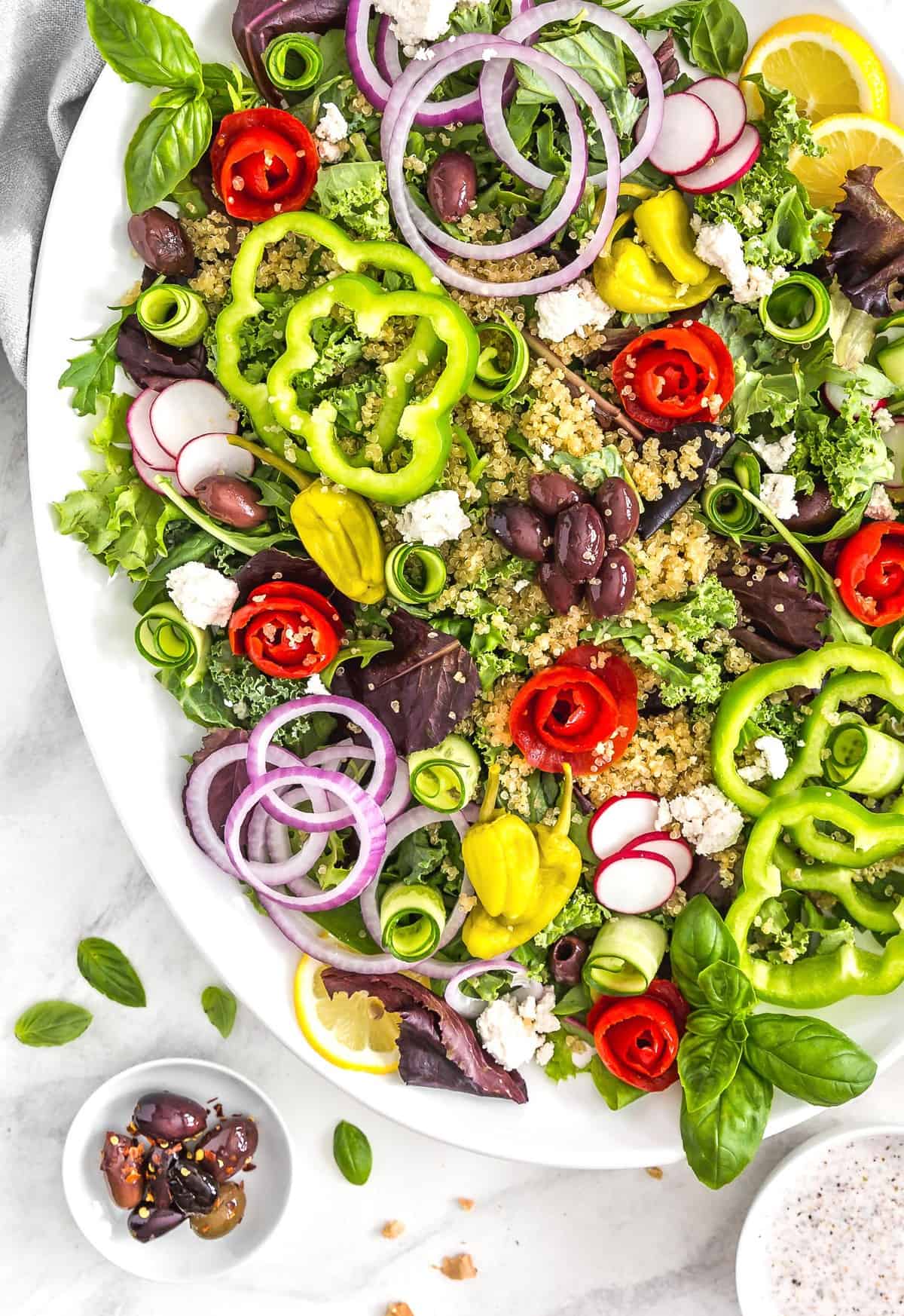 Authentic and delicious, this salad features all your Greek veggie favorites, plus some yummy wholesome extras!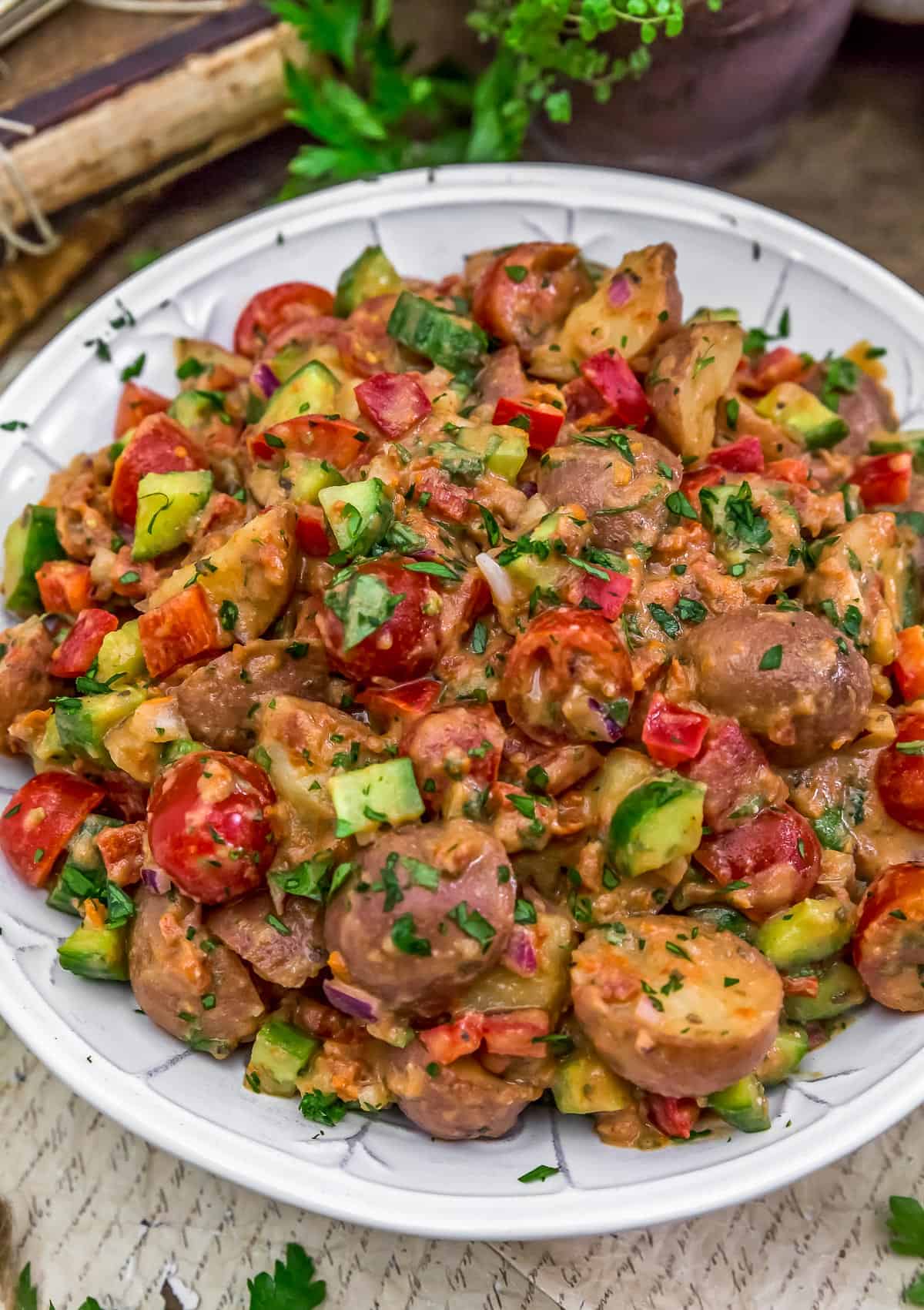 This healthy Garden Fresh Mediterranean Potato Salad is not your grandma's potato salad; it's filled with sun-dried tomatoes, crisp veggies, and pow of aromatic Italian herbs!