We love our annual tradition of showcasing the best recipes of each year.  As we wrap up the year, we enjoy taking a look back on all that we have accomplished.
We are starting our fifth year of recipe blogging; we feel very blessed that we are able to live our passion of cooking and baking Whole Food Plant Based and share our creations with you, our Readers.
2021 has not come without its challenges for a lot of different reasons and on so many different levels.  Blogging with a baby/toddler has totally disrupted our routine and made us realize that you really have to be ready for anything life throws your way.
We ended 2021 with a string of illnesses that made us realize how very blessed and thankful we are to have a strong family and extended family to help us through the rough patches and downtime.
We are hopeful for the upcoming year and looking forward to sharing more recipes and kitchen adventures with you!
We love our Whole Food Plant Based Community. We have made tons of friends who are like family.  We feel very blessed!
Beginning in 2022, we will introduce non-gluten-free recipes
This year we plan to introduce some new kitchen philosophies. Many of our Readers recognize that we cook gluten free primarily due to Chris's Celiac Disease; however, they wanted to know if we could start to include some non-gluten free recipes.
We sat down and thought about it and since Chris is in another state and eats primarily vegetarian and not WFPB, we decided that we could definitely start to cook/bake dishes that are not gluten free. This will open up some new possibilities for us that we are very excited about. Stay tuned!
Let's recap the highlights of 2021
First, we would like to thank all our readers. We simply wouldn't be here without your continuous support and encouragement. Every time we get an awesome review on our blog, social media, and email, it is like an exciting Christmas present. We love hearing that you've made a recipe, enjoyed it, and how you've made it your own.
And without further ado, let's take a look at some of our readers favorites!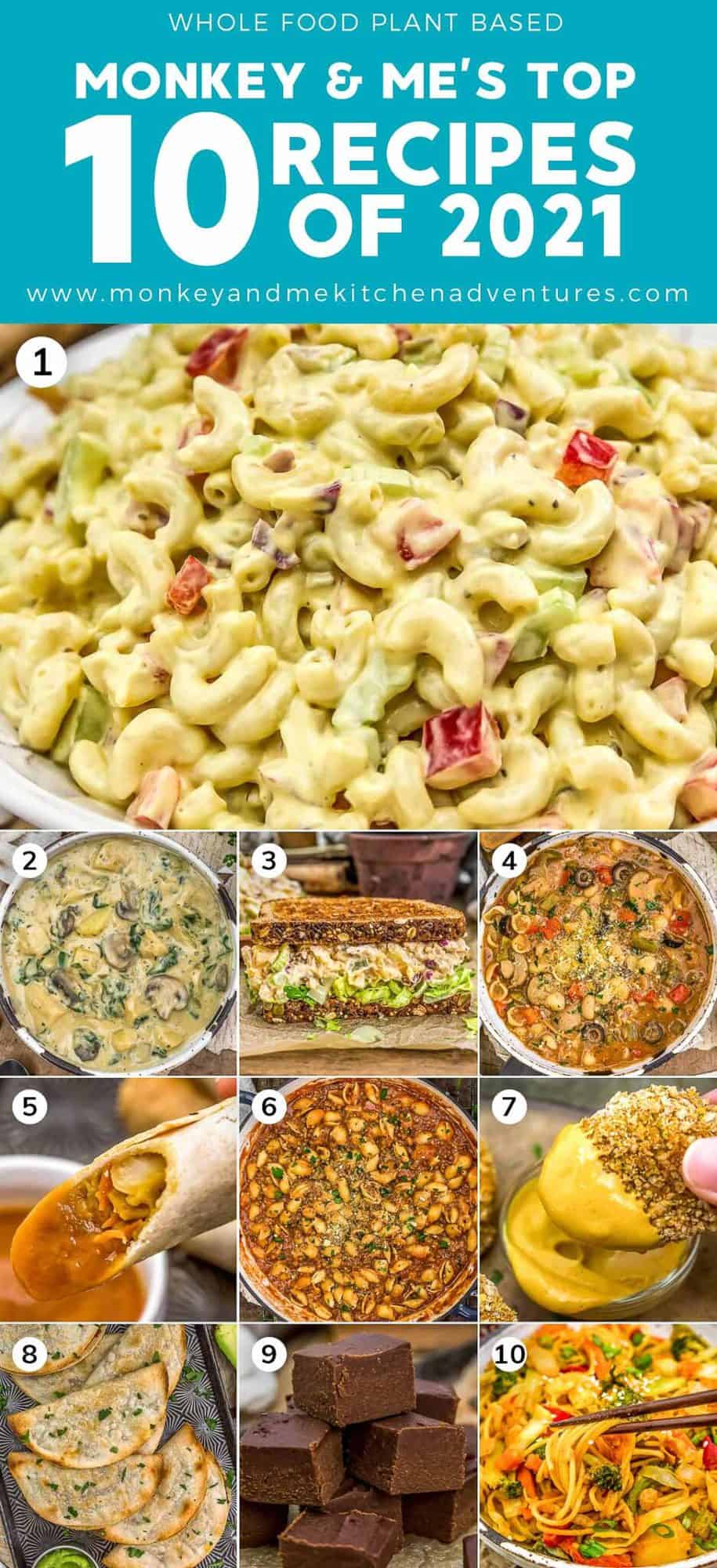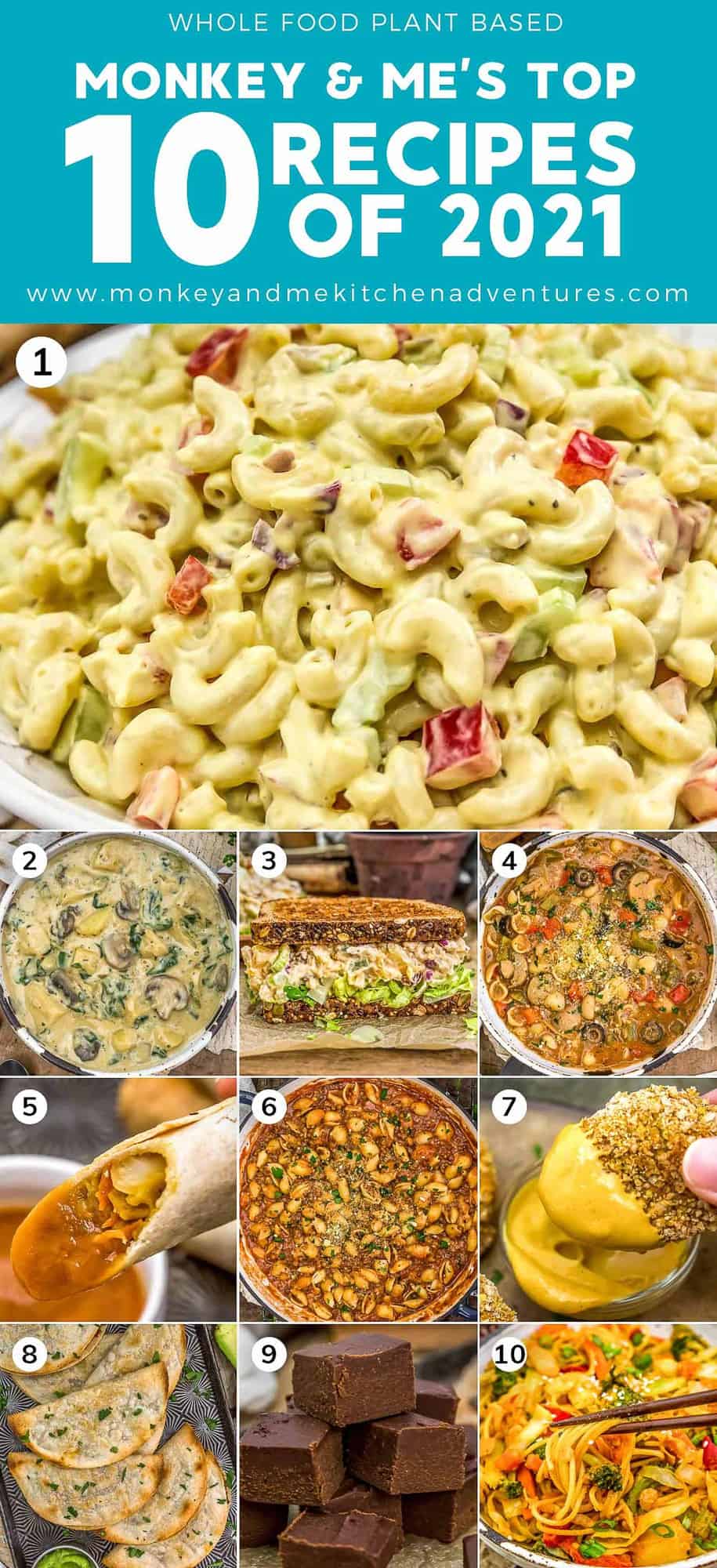 Our 10 most reviewed, highest rated recipes of 2021:
And when it came to choosing our own individual top 10 favorites, we all struggled trying to narrow it down. There are SO many dishes we absolutely love, and it was a close call. But we did it, and here they are!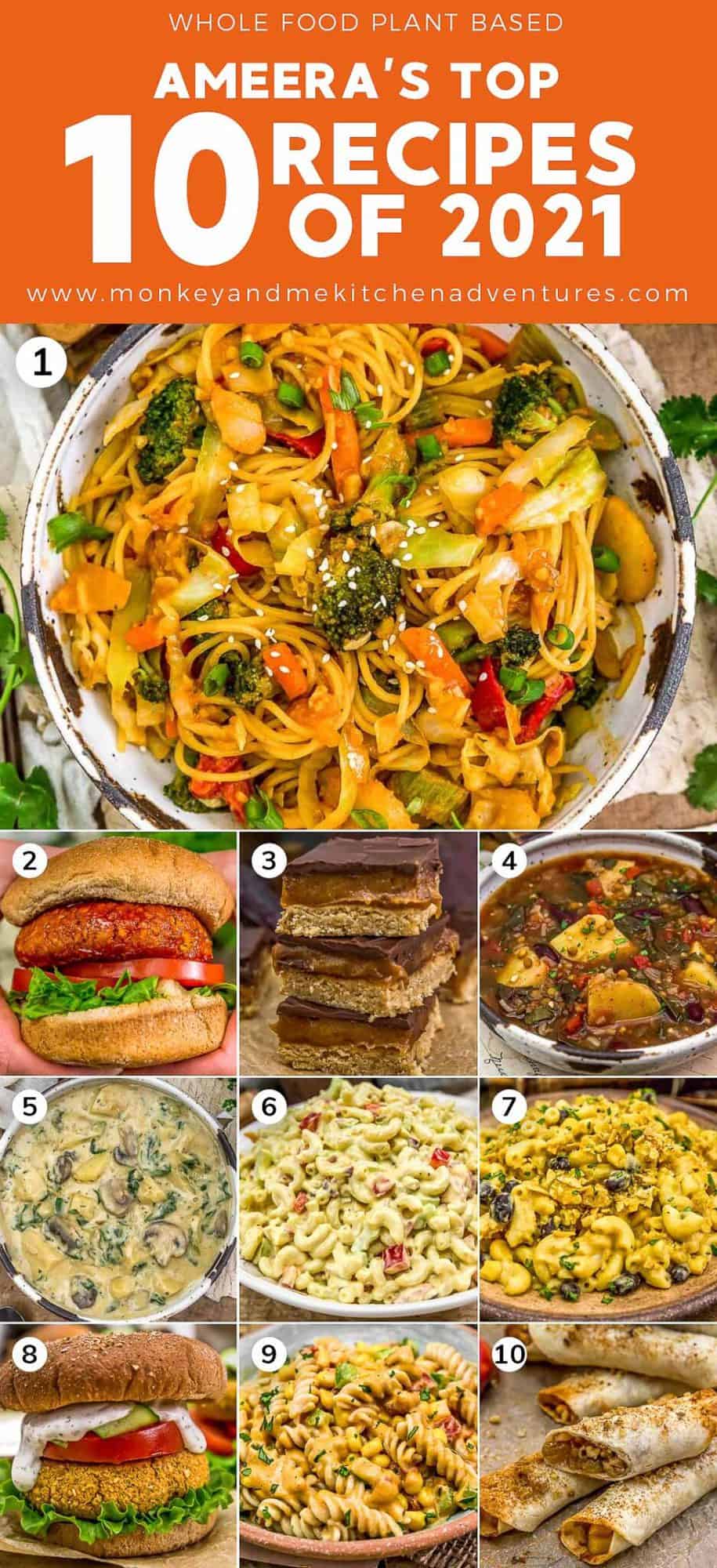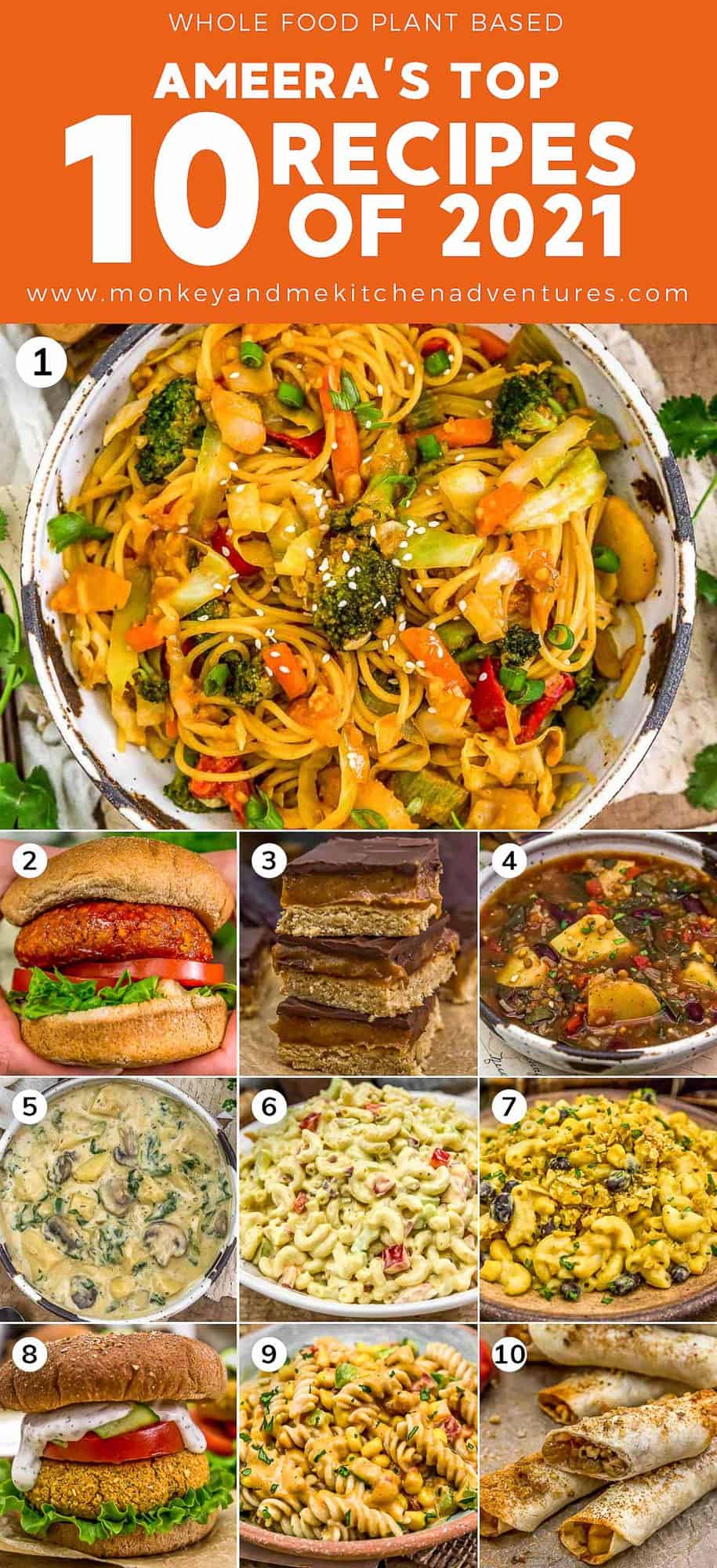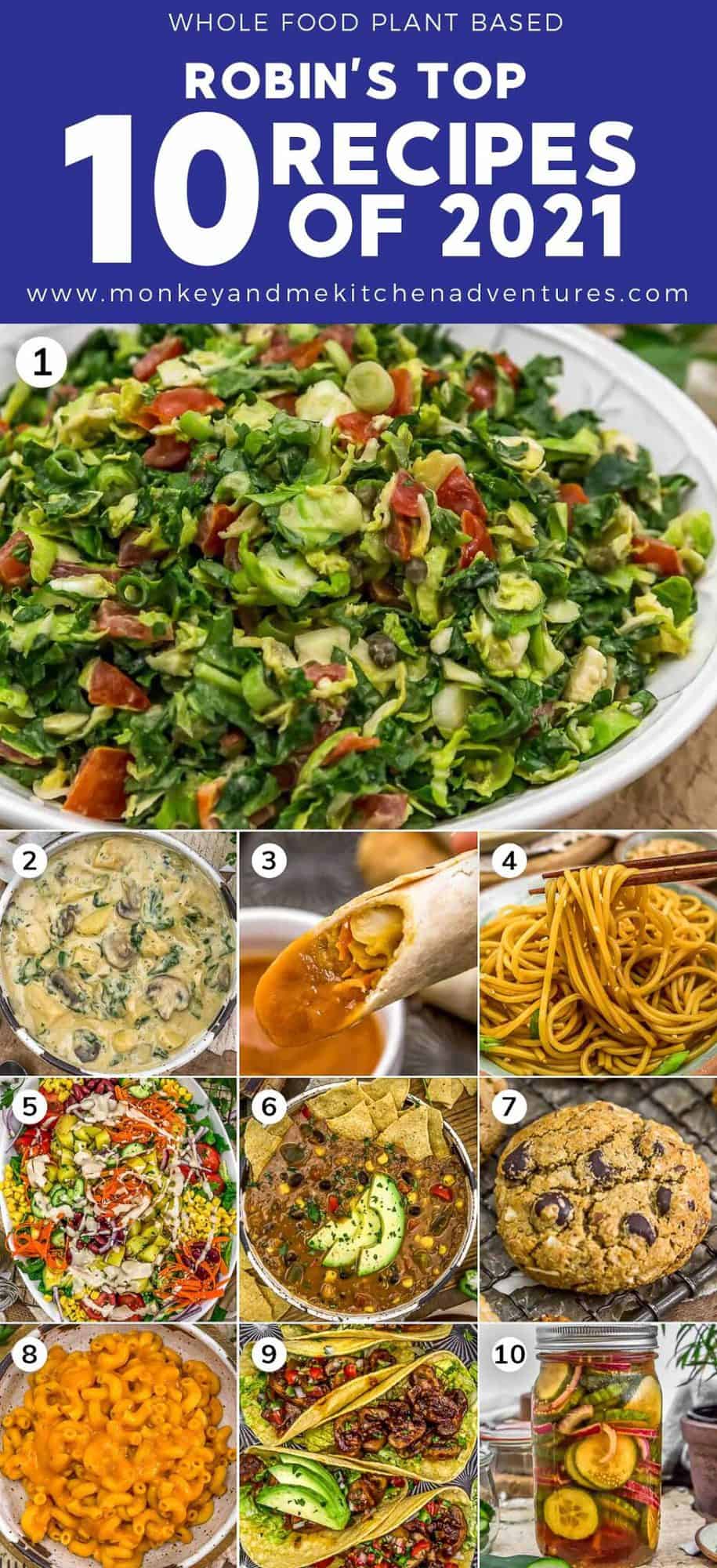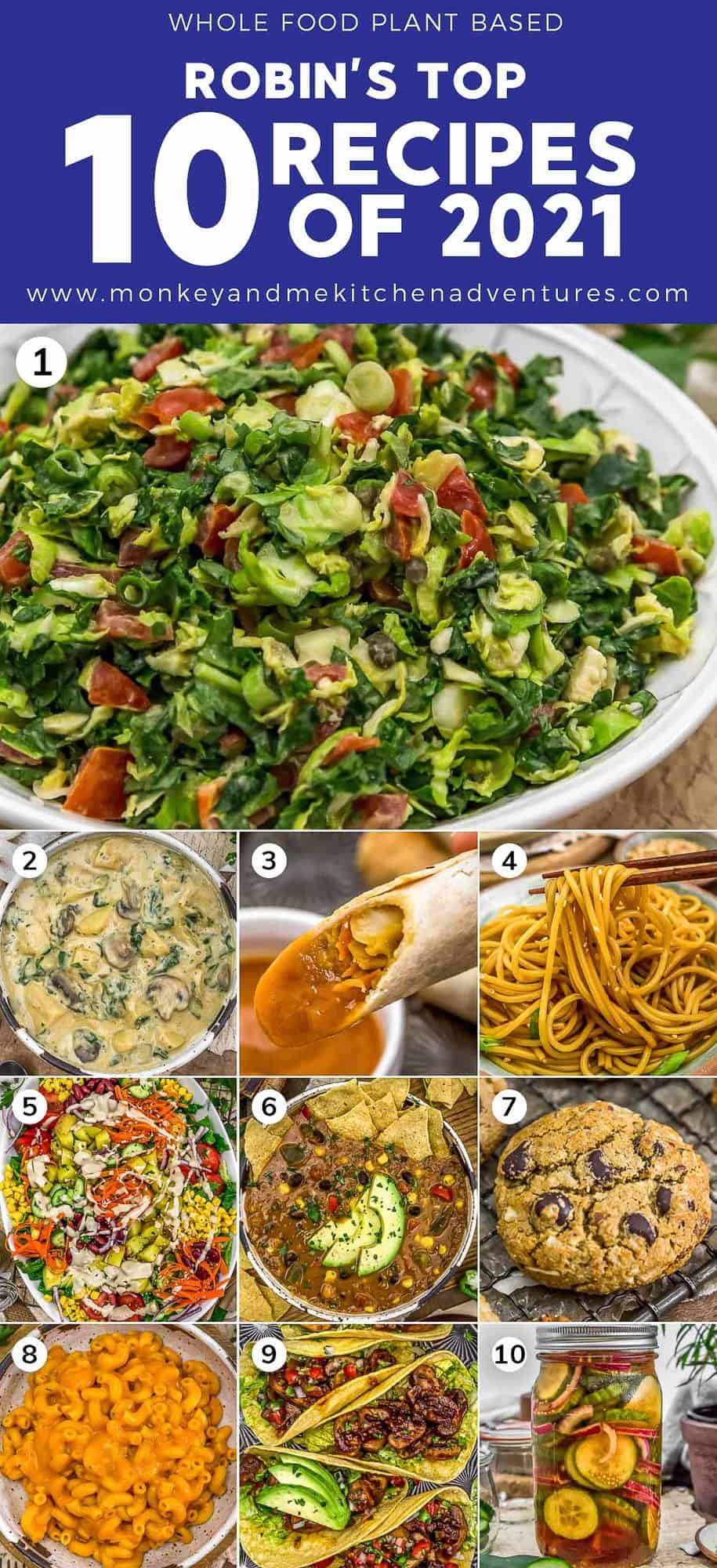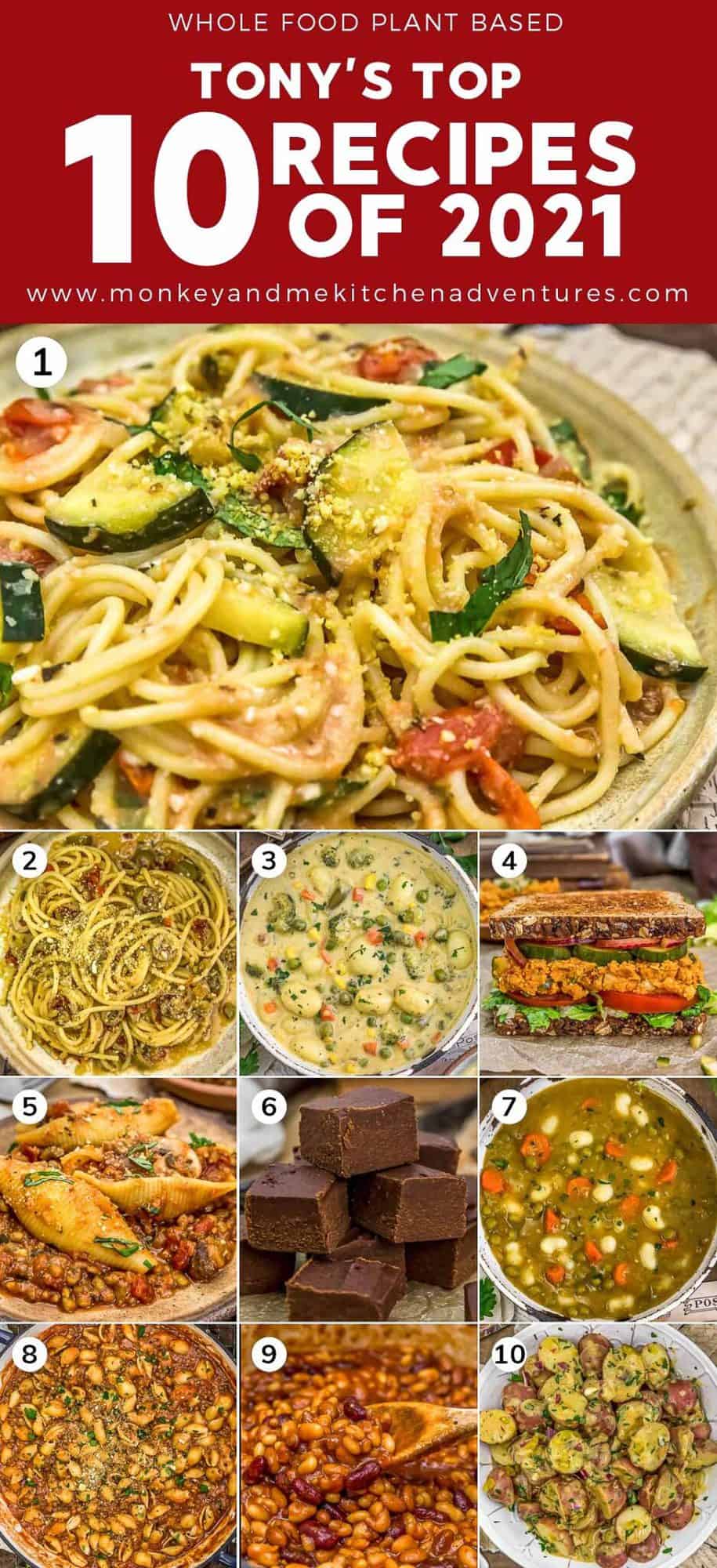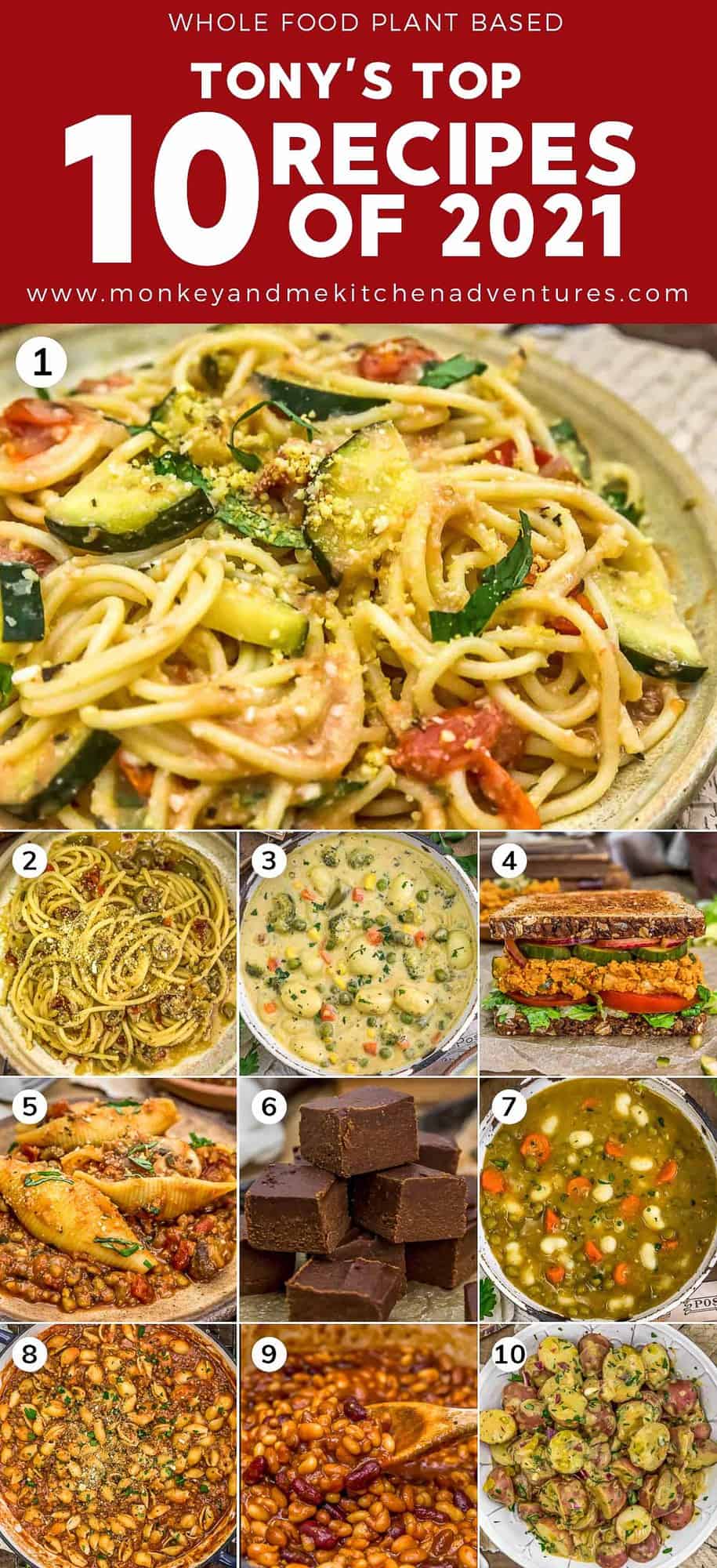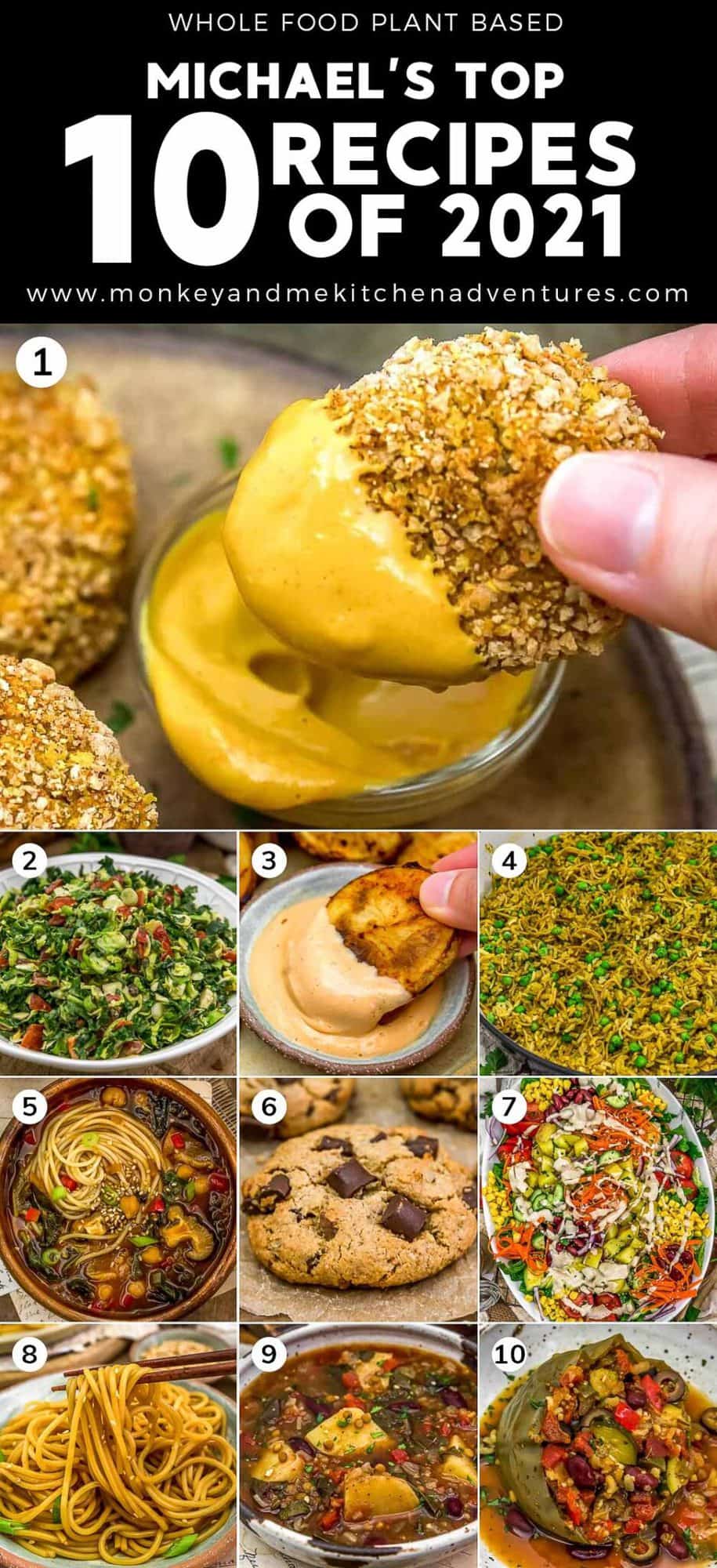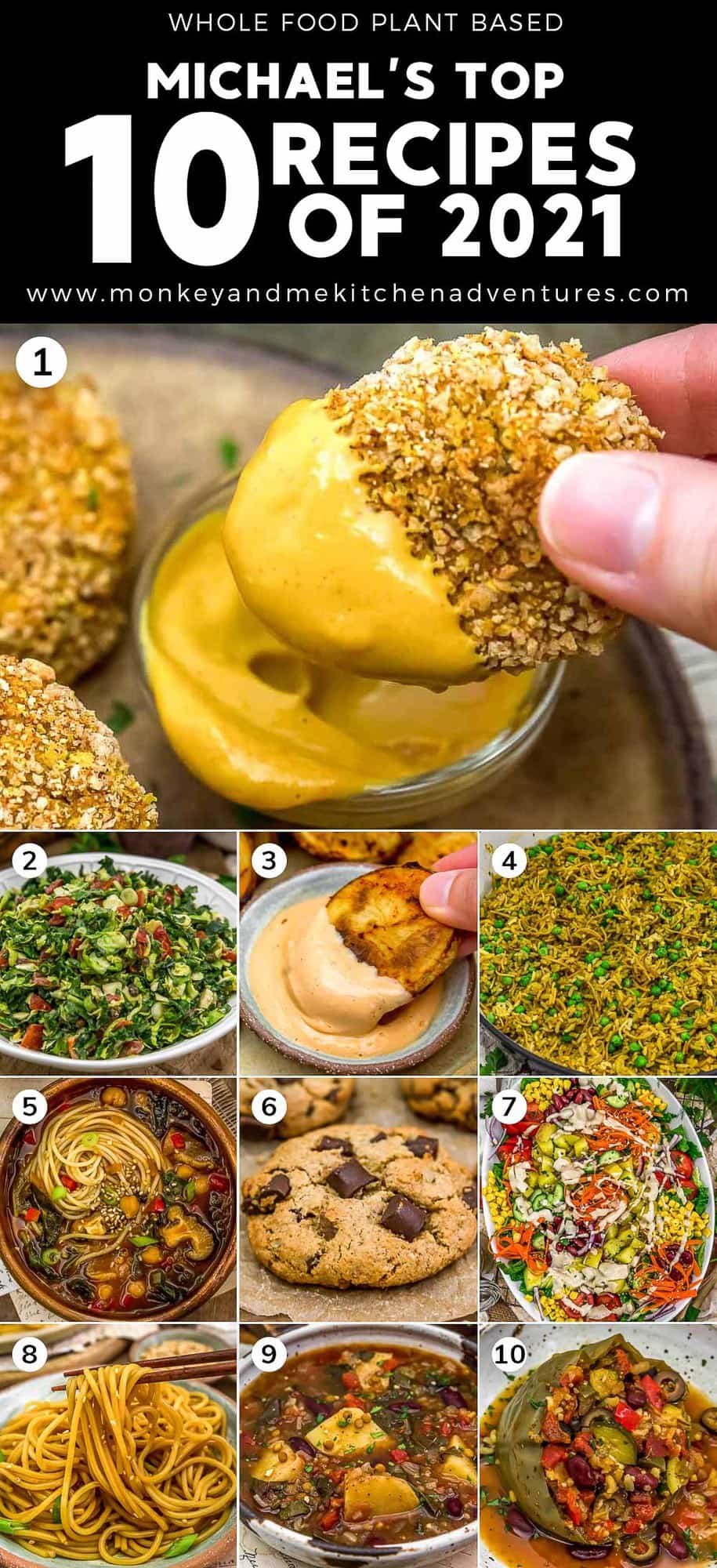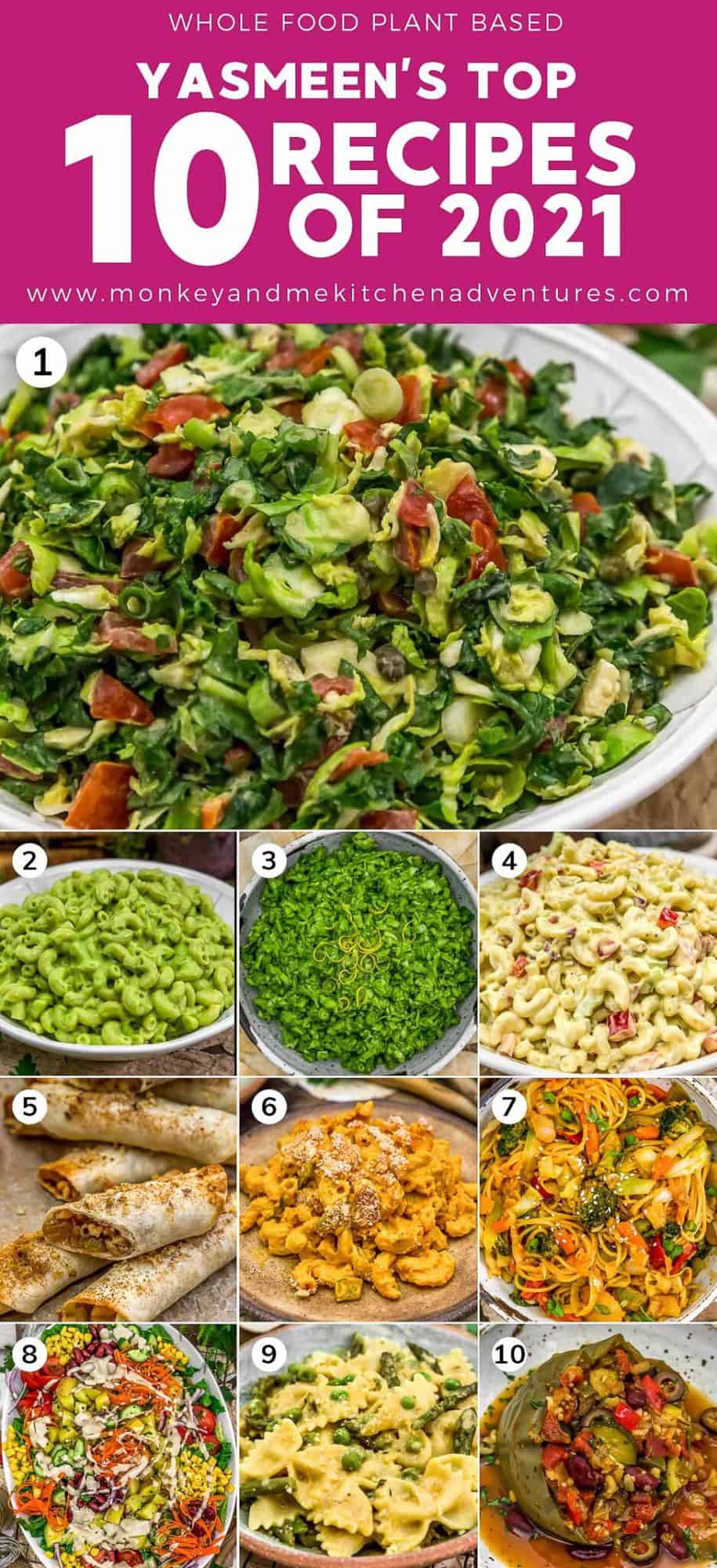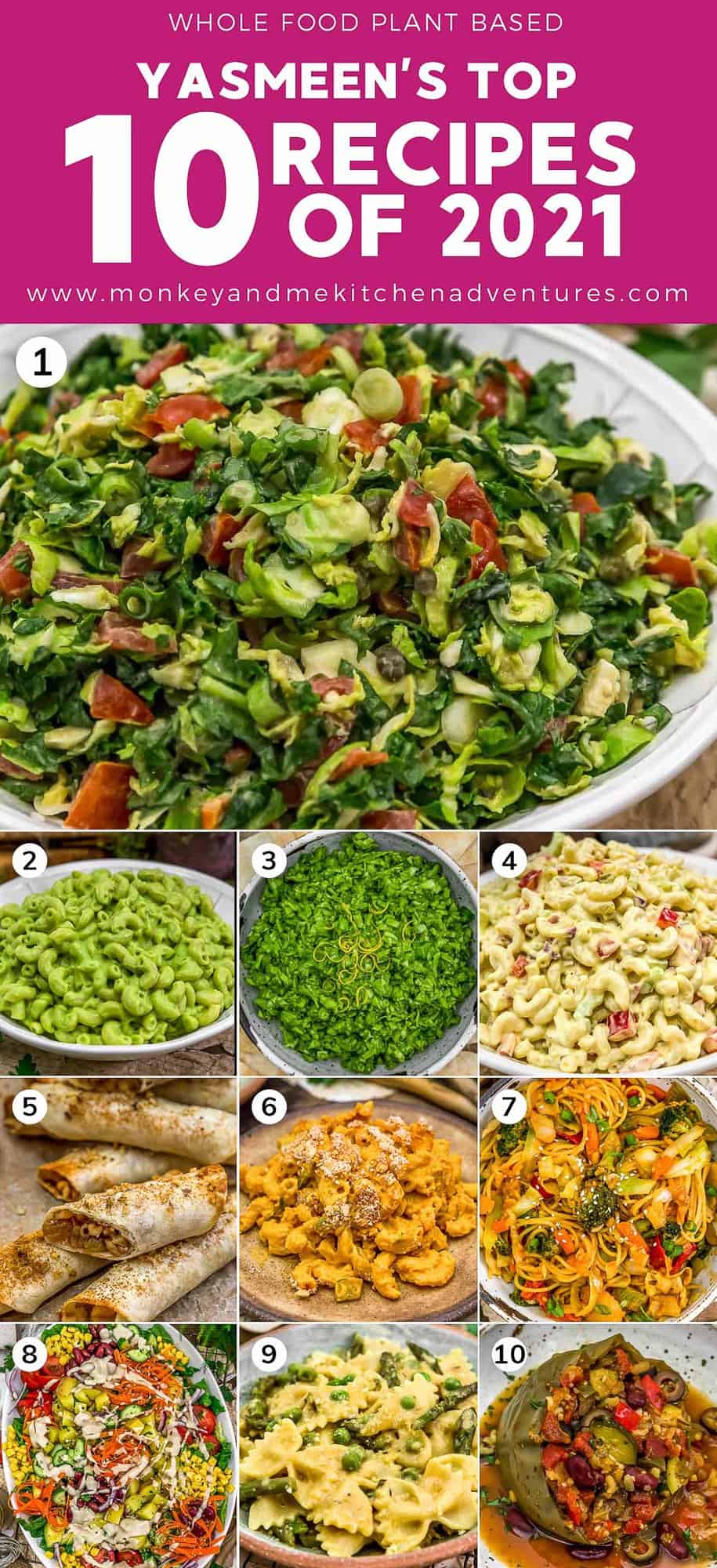 What to expect in 2022
In 2022, we plan to continue to develop more delicious Whole Food Plant Based recipes that focus on gluten free and non-gluten-free recipes.
Again, we are beyond thankful for your continued support and encouragement.  We love creating recipes for our Whole Food Plant Based community, friends, and family. We wish everyone a happy, healthy, and prosperous bright and shiny 2022.
Many Blessings!