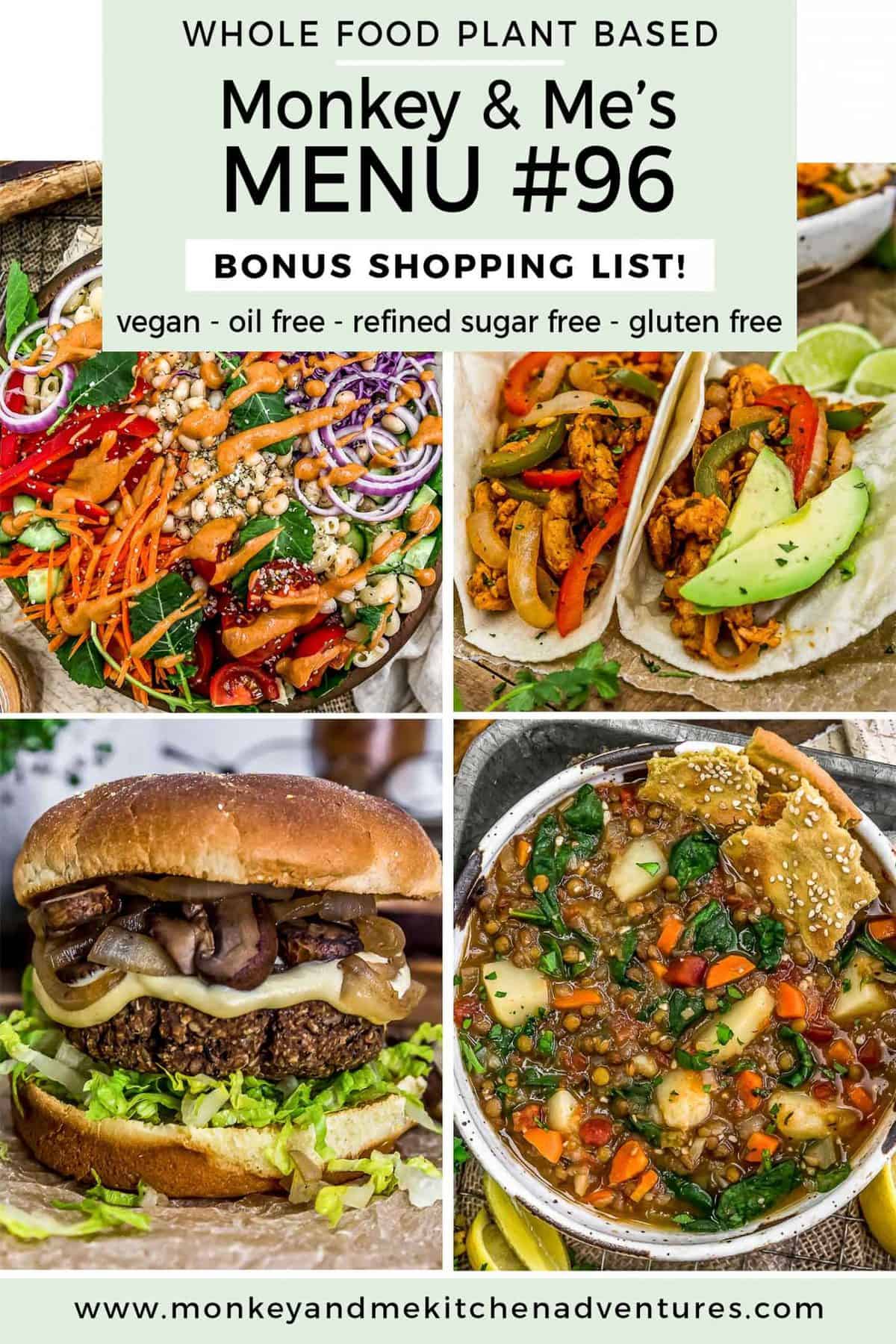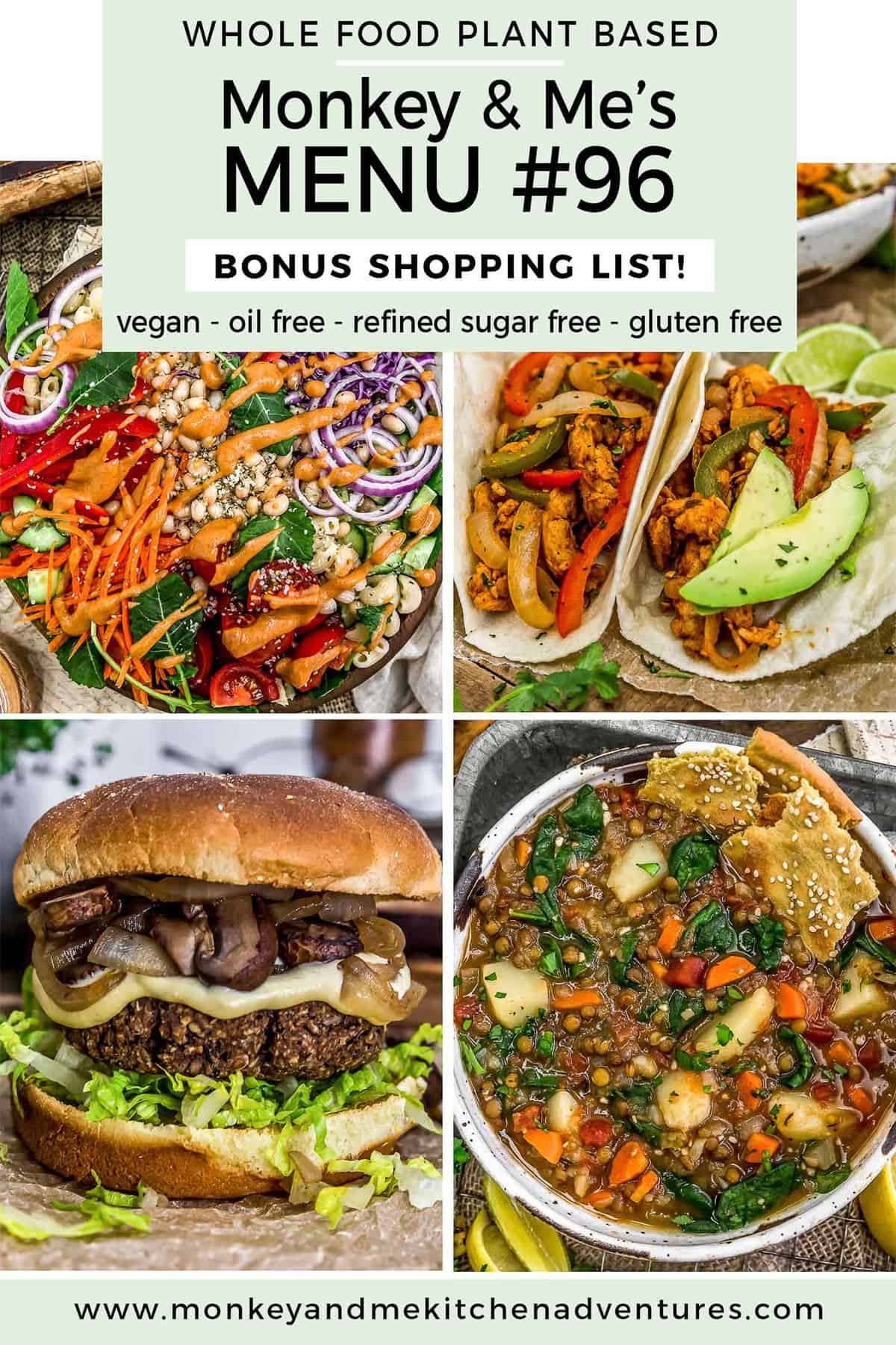 This week's Monkey and Me's Menu features some tasty recipes.  Menu #96 includes a FREE bonus shopping list.  All recipes are Whole Food Plant Based, vegan, plant based, oil free, refined sugar free, no highly processed ingredients, and gluten free.

Downloadable Menu which offers the following:

2 Breakfast ideas
2 Lunch ideas
2 Snack Ideas
5 Dinner Ideas, including a FREE downloaded shopping list (PDF – Below)

A comprehensive (downloadable) shopping list for the 5 Dinners

The shopping list is segmented into the common grocery store sections like "produce, spices, etc." making it easy to pick up these items from your local grocery store.
It also includes product suggestions that are Whole Food Plant Based compliant* for easy reference.  Note: These products are suggestions, please feel free to select your own favorite products.
Includes helpful codes so you can easily subtract items that you choose not to make.

Downloadable Instructions on how the meal plan work.
Note:  The term "Whole Food Plant Based compliant" is from a general standpoint.  There are Whole Food Plant Based diet branches that restrict certain food items.  Our recipes are all Whole Food Plant Based compliant based upon a high-level compliance standpoint. i.e. vegan, plant based, oil free, refined sugar free, minimally processed foods.
Some breakfast, lunch, and snack ideas are simple concepts that require no recipe.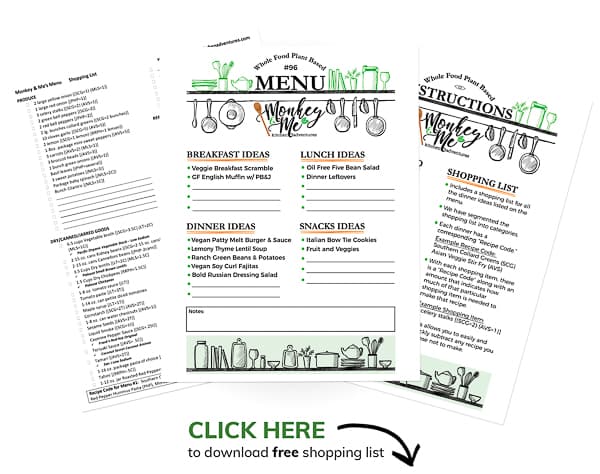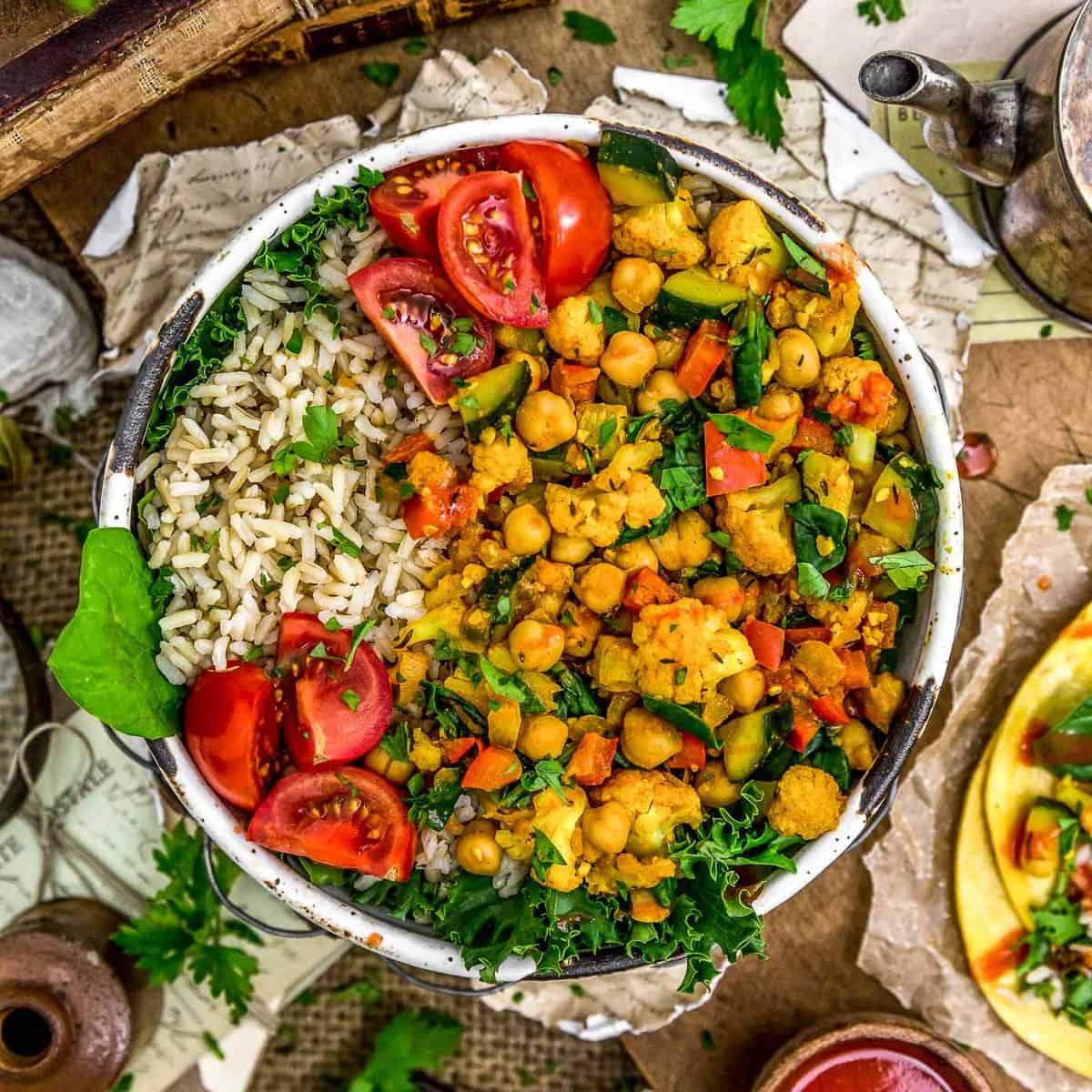 Brimming with rainbow veggies, this savory Veggie Breakfast Scramble is flavorful, nourishing, and sure to put a smile on your face. Wholesome ingredients like sweet bell peppers, tasty zucchini, hearty cauliflower, zesty onions, aromatic garlic, protein-packed chickpeas, and earthy spinach come together in the most delightful way. Serve this healthy vegan scramble over toast, rice, potatoes or in a wrap for an amazing meal.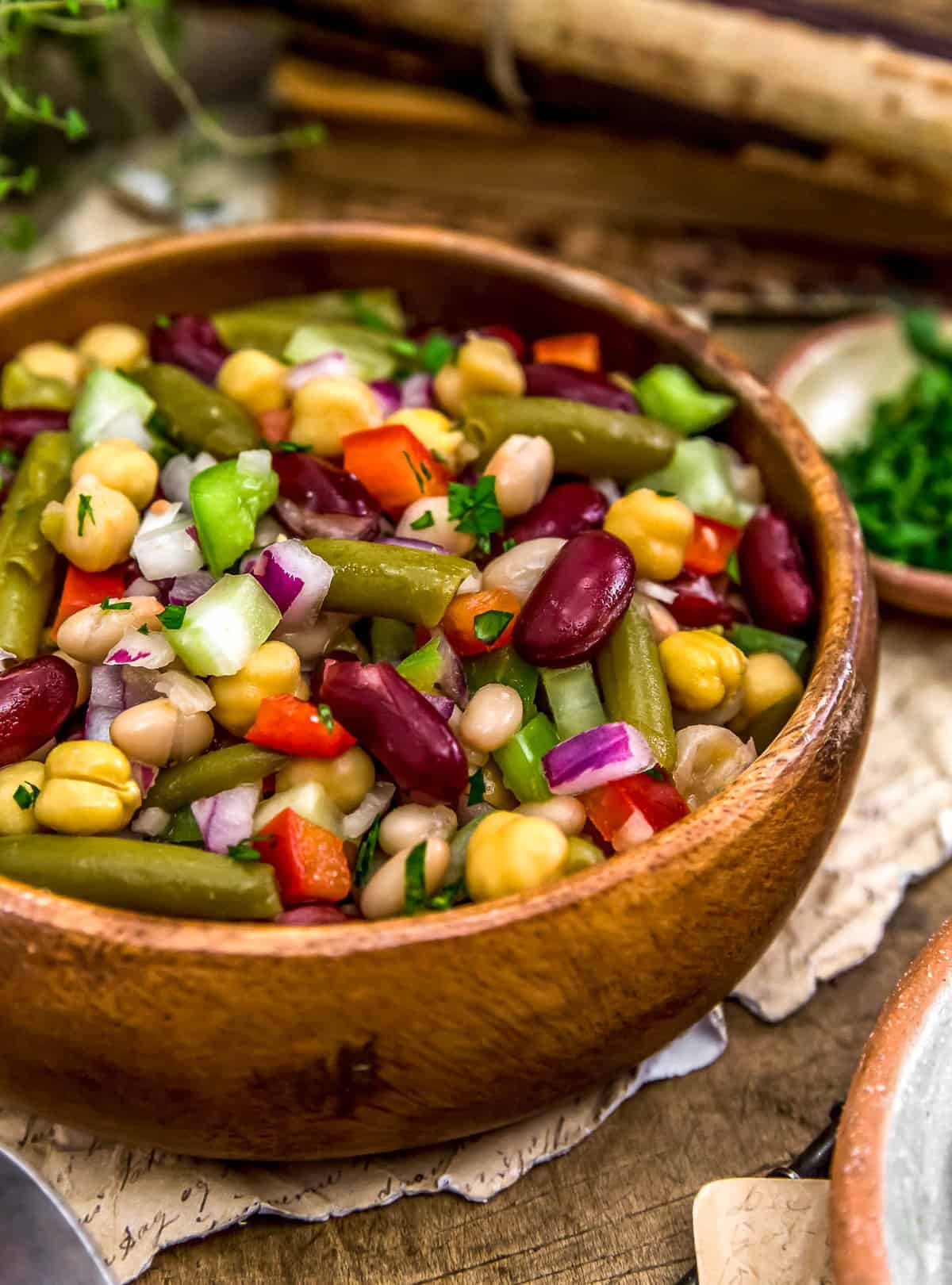 This old-fashioned Oil Free Five Bean Salad is so easy to pull together for a quick salad, work lunch, picnic, or your next potluck.  It's colorful, packed with flavor, and a nutritious version of a classic bean salad.  This wholesome salad features all your favorite beans coupled with earthy celery, crisp bell peppers, zesty onions and coated in a delicious, zippy, yet slightly sweet dressing that is sure to have everyone running back for more.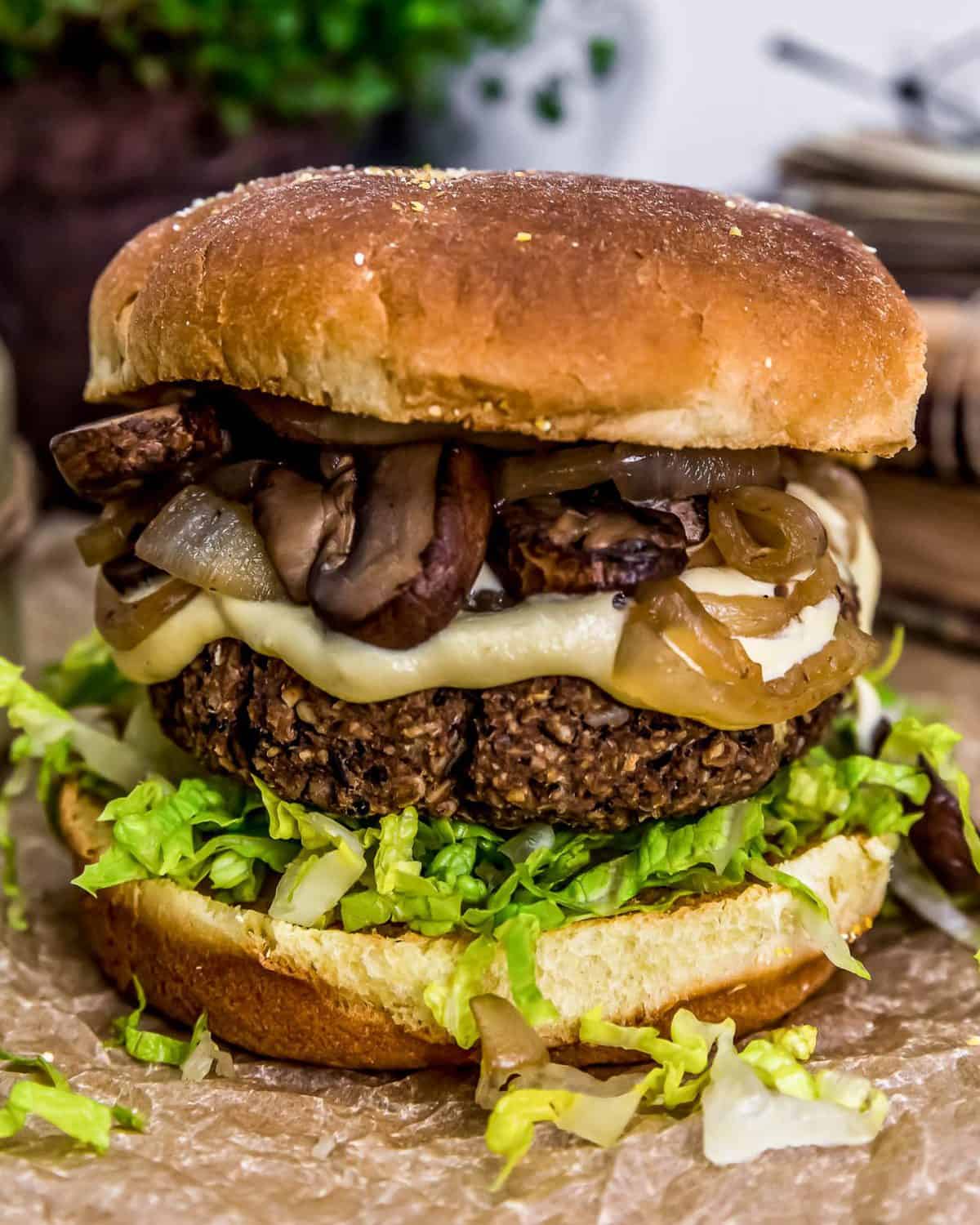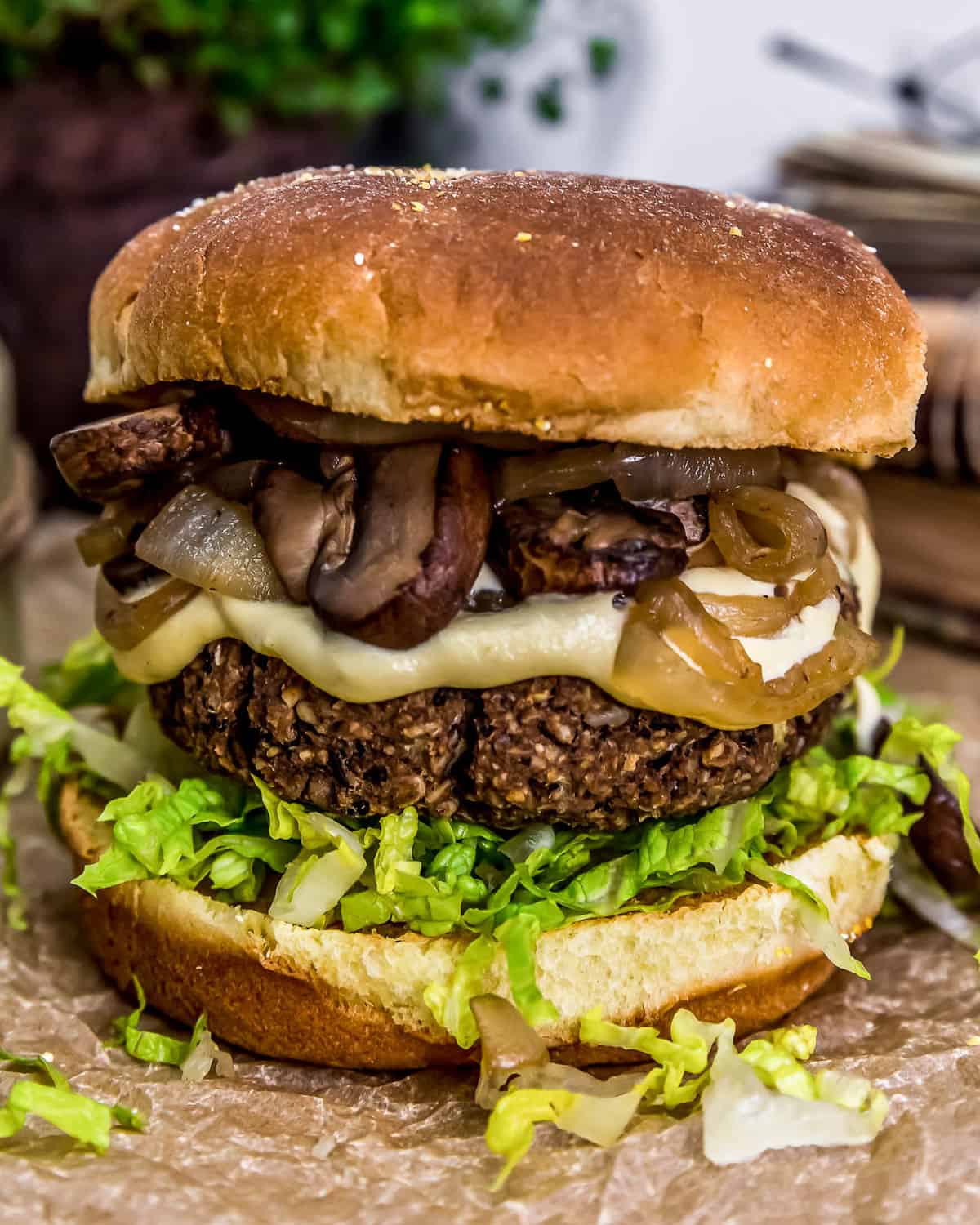 Packed with amazing flavor, this Vegan Patty Melt Burger is healthy, delicious, and has amazing texture with a perfectly crunchy exterior and a tender, but not mushy, interior. It is everything a great patty melt burger should be and so much more.  Top it with our Vegan Tangy White Cheese Sauce along with some sautéed onions and mushrooms and you will have the whole family raving about this yummy burger.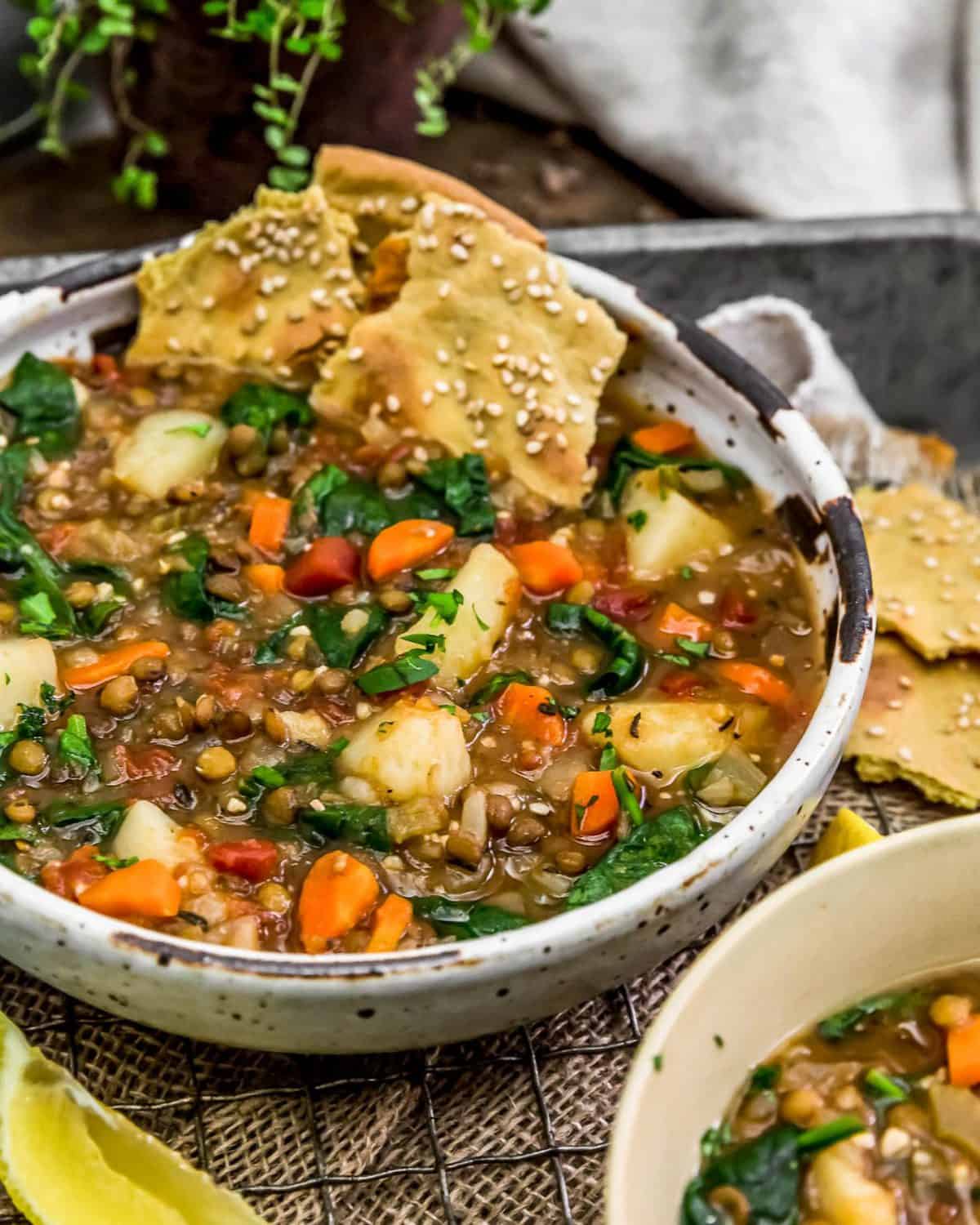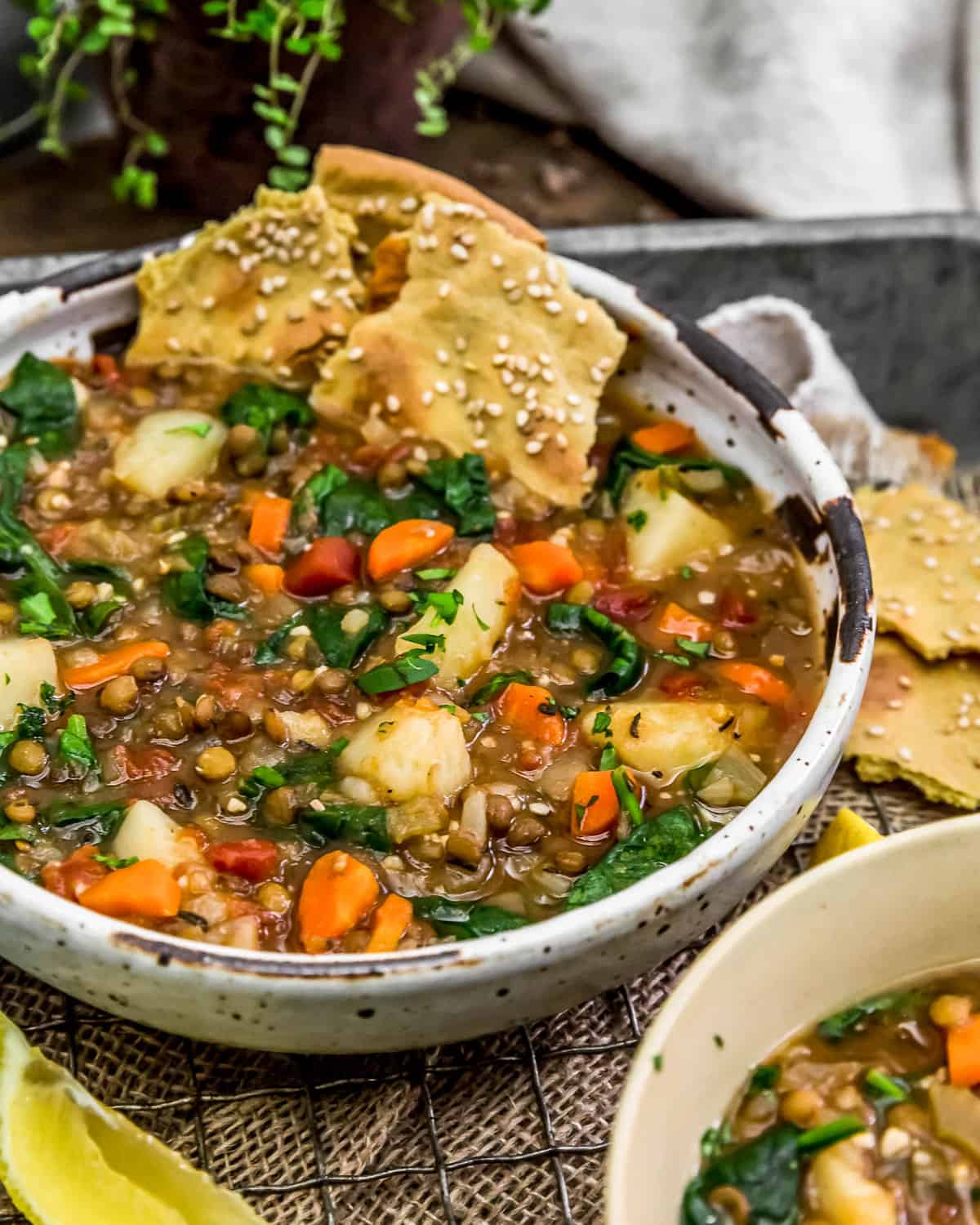 Healthy, delicious, and packed with delicious flavor, this comforting soup is all you'll need on a chilly day. Lentil lovers rejoice, this flavorful and low-fat Lemony Thyme Lentil Soup is packed with rainbow goodness like protein-packed lentils, hearty potatoes, sweet carrots, earthy spinach, and rich tomatoes all bathed in a lemony thyme broth.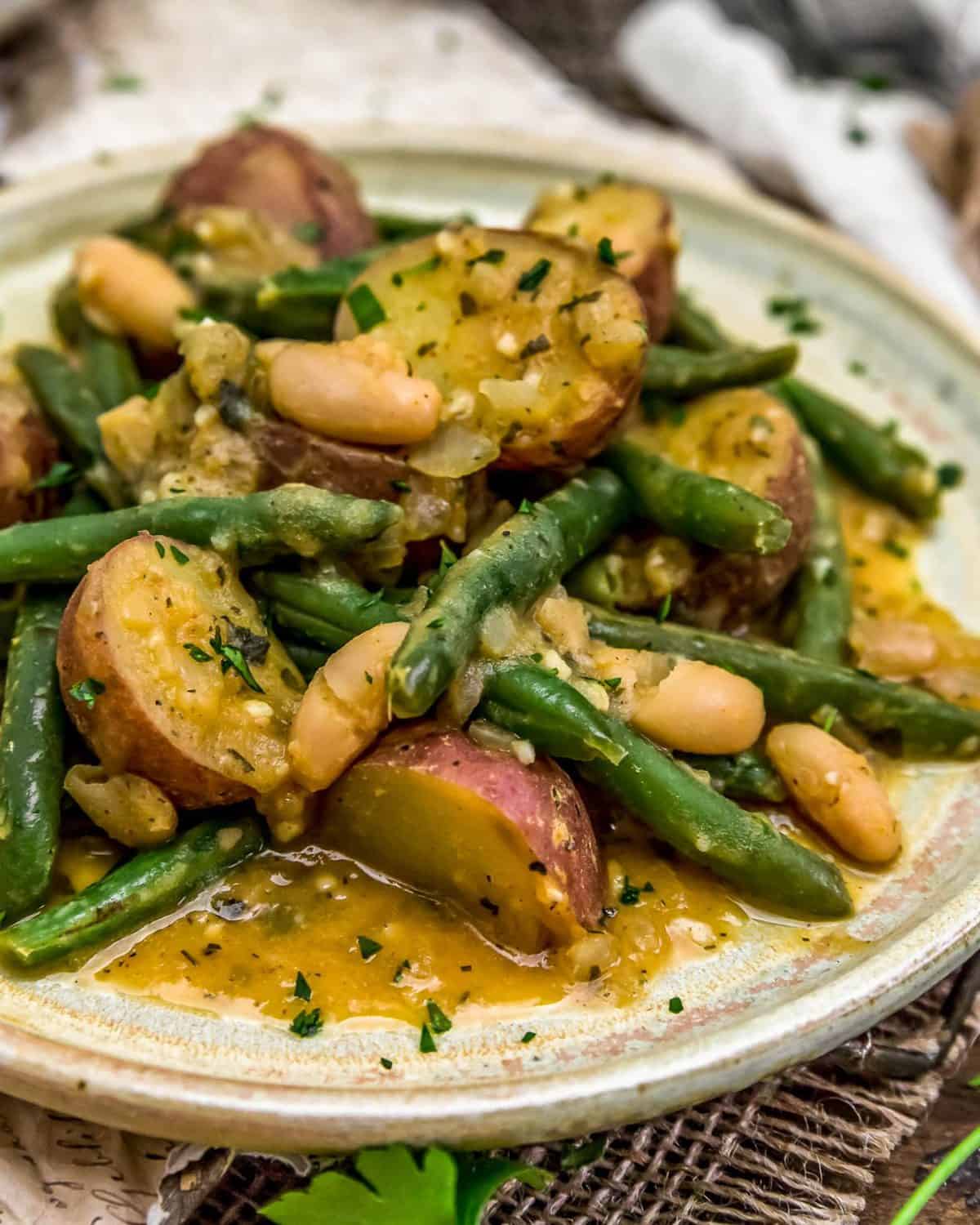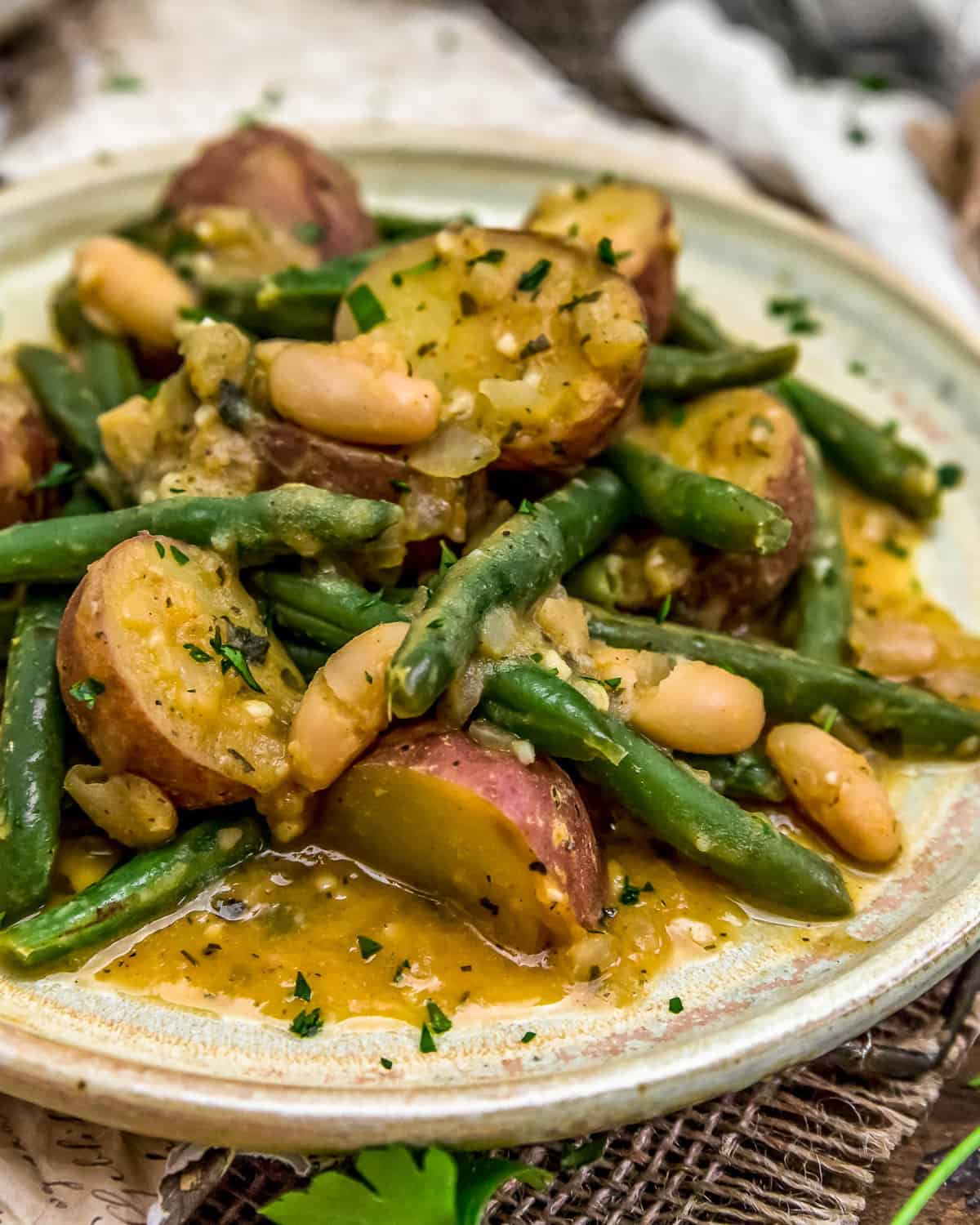 This delicious Country Ranch Green Beans and Potato dish goes out to all the potato lovers out there who simply can't get enough of a good thing. Baby red-skinned potatoes, savory green beans, and hearty cannellini beans are cooked to perfection in a delicious country ranch-flavored broth that it a total flavor bomb of tastiness!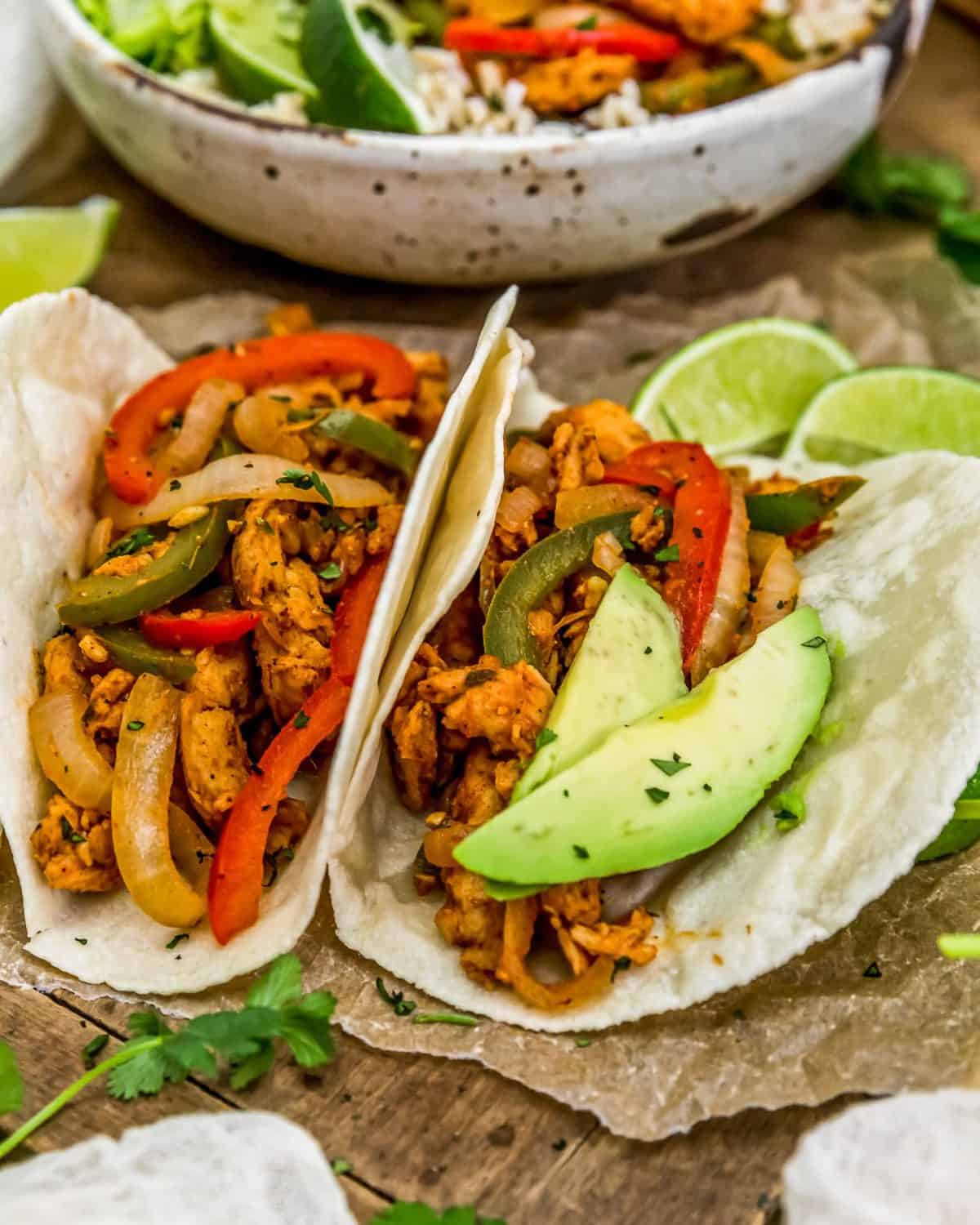 Tex-Mex comfort food at its best, our Vegan Soy Curl Fajitas are brimming with wholesome veggies like sweet bell peppers, zesty onions, earthy garlic, and protein-packed soy curls coated in a finger lickin' good spice blend. Served in your favorite tortillas or veggie bowl, your taste buds will rejoice when chowing down on this medley of Tex-Mex textures, flavors, and down-right hearty goodness!  The whole family will be seated at the dinner table in a flash.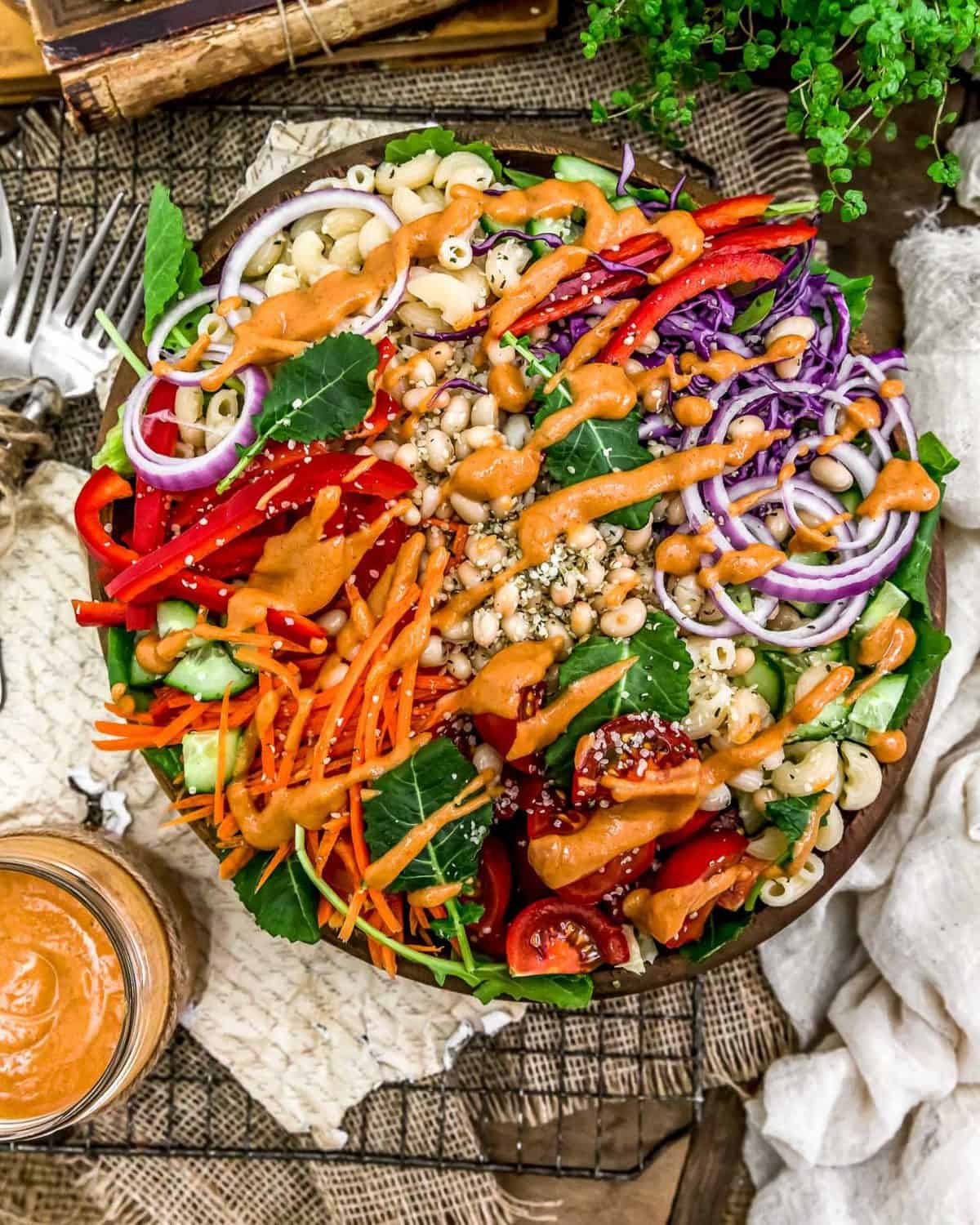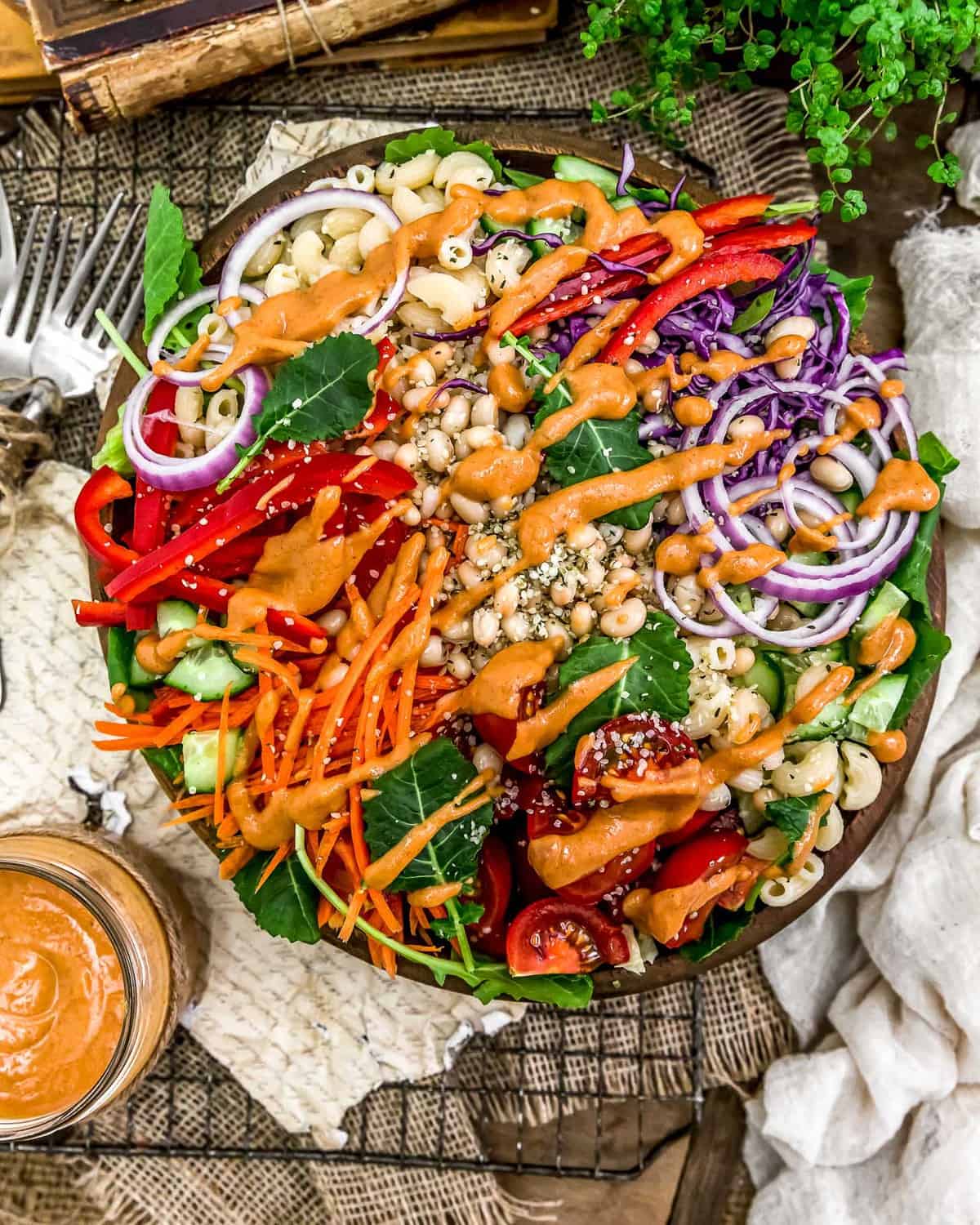 Tangy and creamy, this oil-free Bold Russian Dressing is healthy, fast, and easy to make. It's perfect for salad lovers everywhere! Perfectly seasoned umami flavors with deliciously bold notes will hook you with the first bite. Perfect on your favorite salad, it is sure to absolutely delight your taste buds.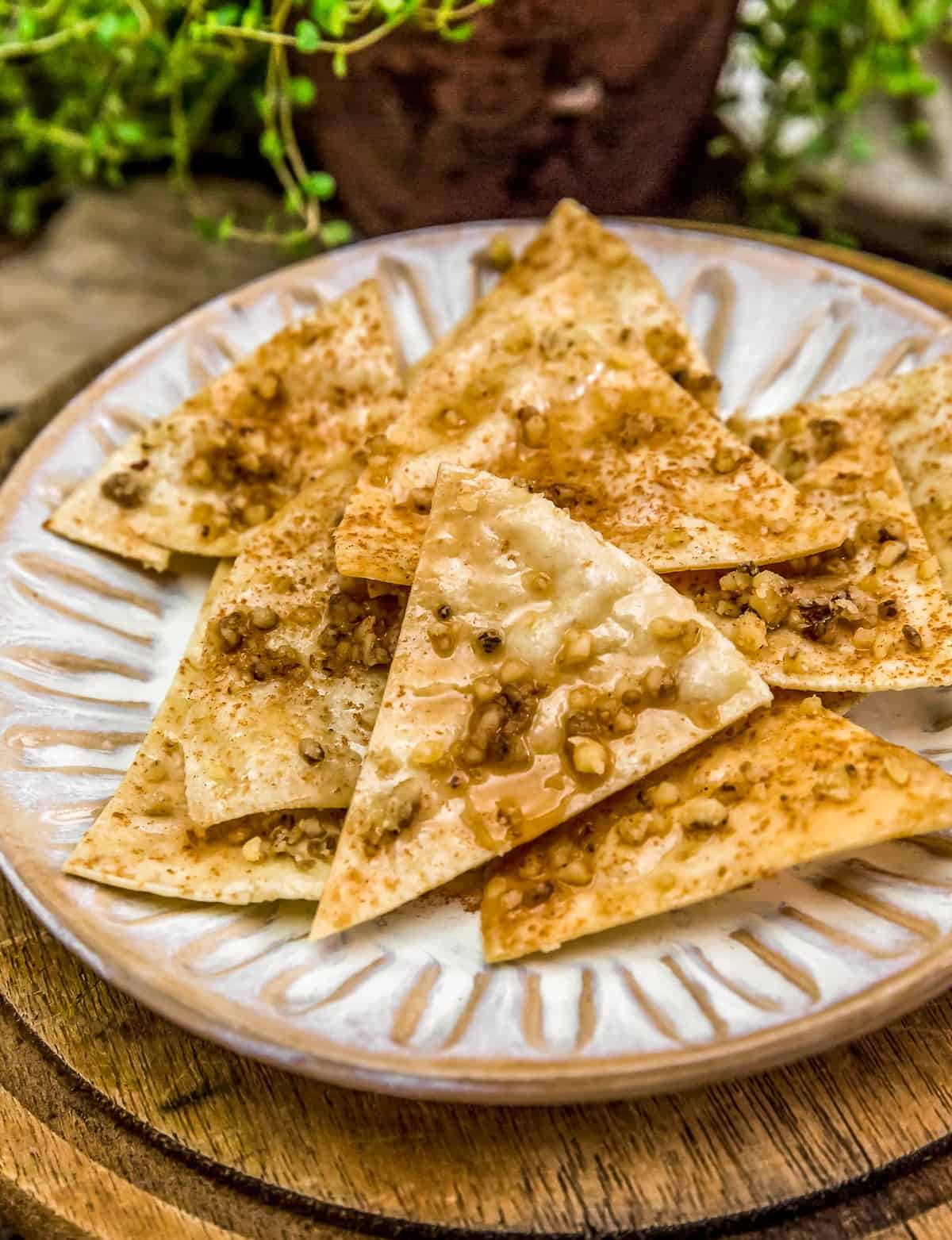 This healthy nod to Italian Bow Tie Cookies (Crostoli, Frappe, or Cioffe) are addictive, you can't eat just one. Crispy with a hint of sweet, these cookies are as light as angel wings. More pastry-like than cookie, they have a multitude of names; everything from bow ties, angel wings, ribbons, rags, cenci, crostoli, frappe, and cioffe.  The whole family will delight in these super easy and tasty treats.