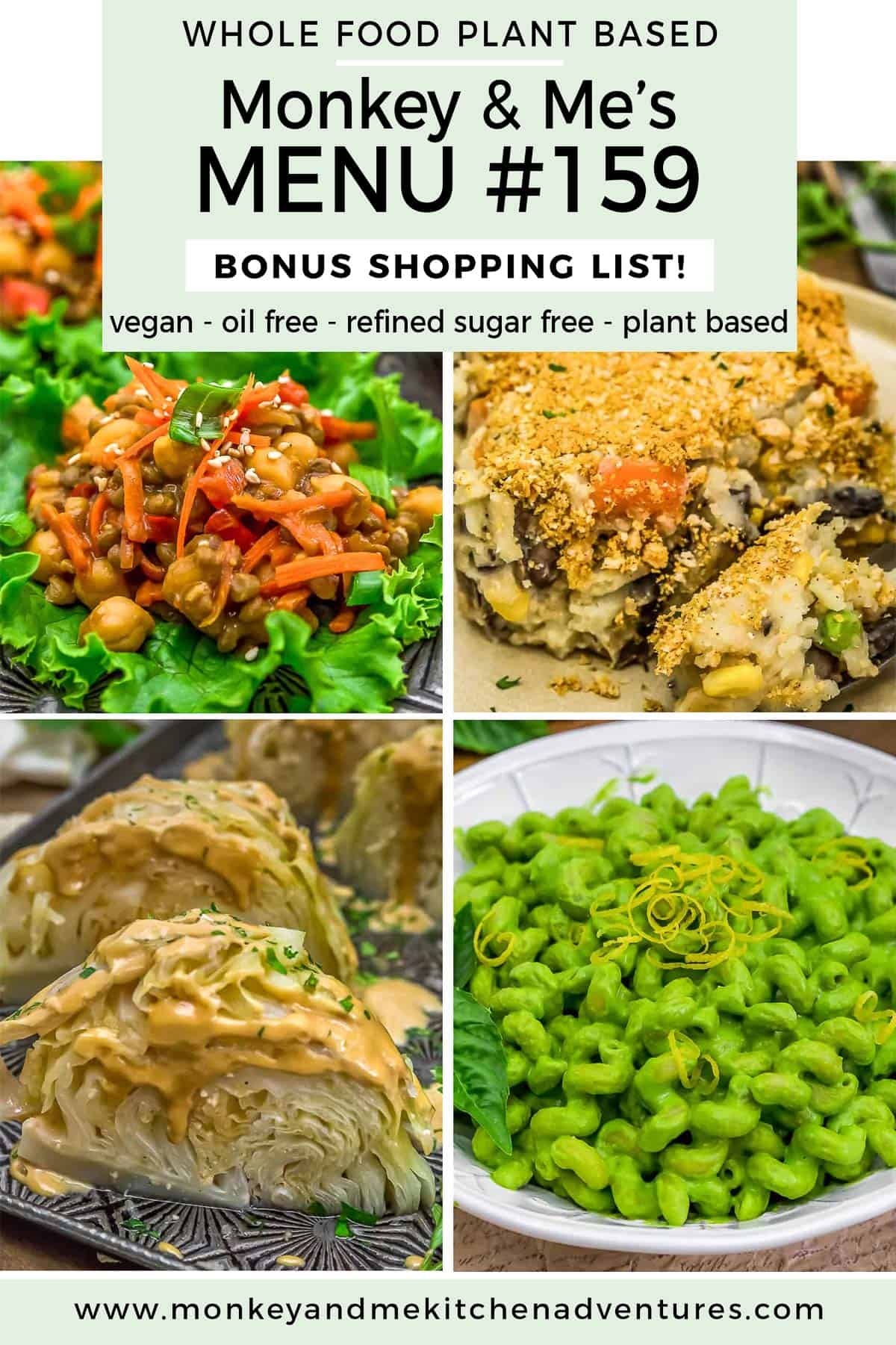 This week's Monkey and Me's Menu features some tasty recipes.  Menu #159 includes a FREE bonus shopping list.  All recipes are Whole Food Plant Based, vegan, plant based, oil free, refined sugar free, and no highly processed ingredients.

Downloadable Menu which offers the following:

2 Breakfast ideas
2 Lunch ideas
2 Snack Ideas
5 Dinner Ideas, including a FREE downloaded shopping list (PDF – Below)

A comprehensive (downloadable) shopping list for the 5 Dinners

The shopping list is segmented into the common grocery store sections like "produce, spices, etc." making it easy to pick up these items from your local grocery store.
It also includes product suggestions that are Whole Food Plant Based compliant* for easy reference.  Note: These products are suggestions, please feel free to select your own favorite products.
Includes helpful codes so you can easily subtract items that you choose not to make.

Downloadable Instructions on how the meal plan work.
Note:  The term "Whole Food Plant Based compliant" is from a general standpoint.  There are Whole Food Plant Based diet branches that restrict certain food items.  Our recipes are all Whole Food Plant Based compliant based upon a high-level compliance standpoint. i.e. vegan, plant based, oil free, refined sugar free, minimally processed foods.
Some breakfast, lunch, and snack ideas are simple concepts that require no recipe.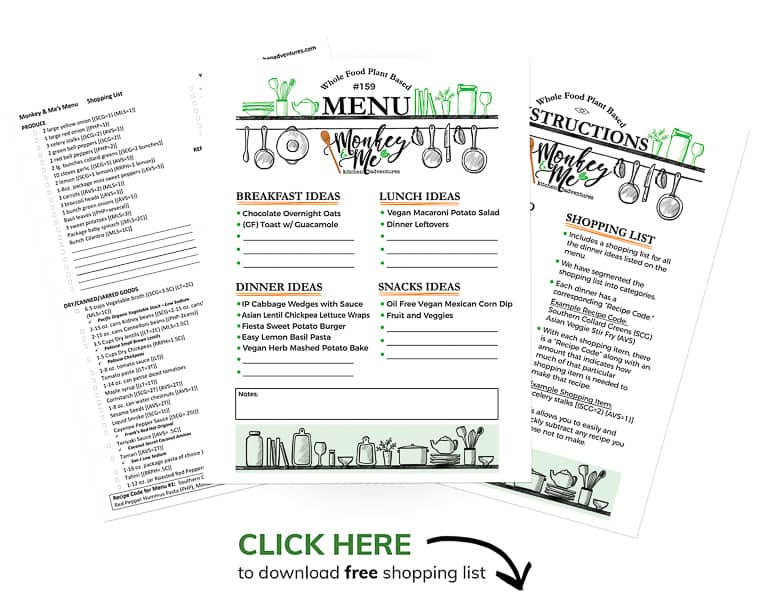 Sugar Free Chocolate Overnight Oats
Chocolate for breakfast. Who can resist? Not us! We've been enjoying these tasty overnight oats and we just know that you will love them too!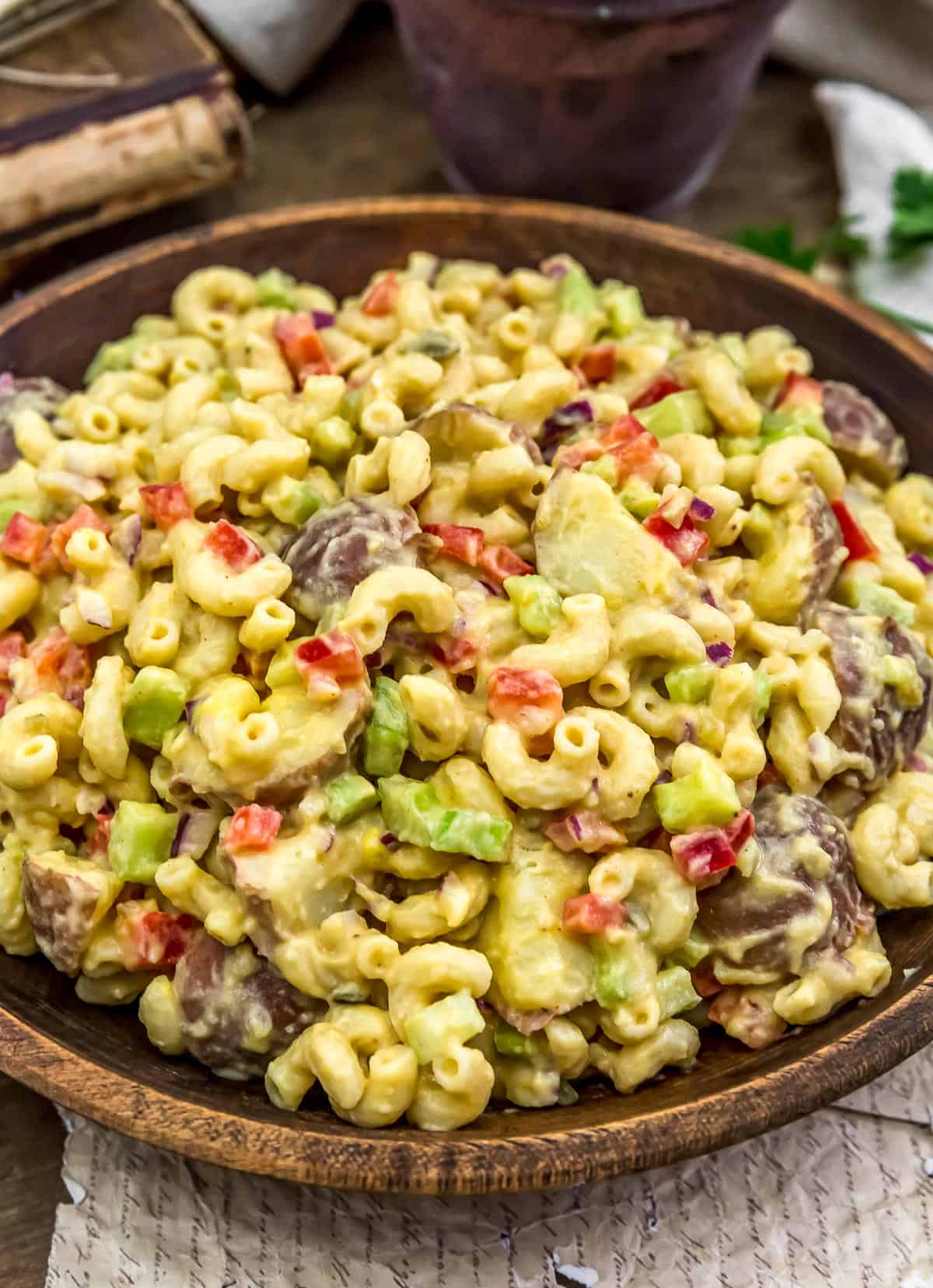 Vegan Macaroni Potato Salad
When macaroni salad and potato salad have a baby, you get the best of both worlds in this delicious picnic salad.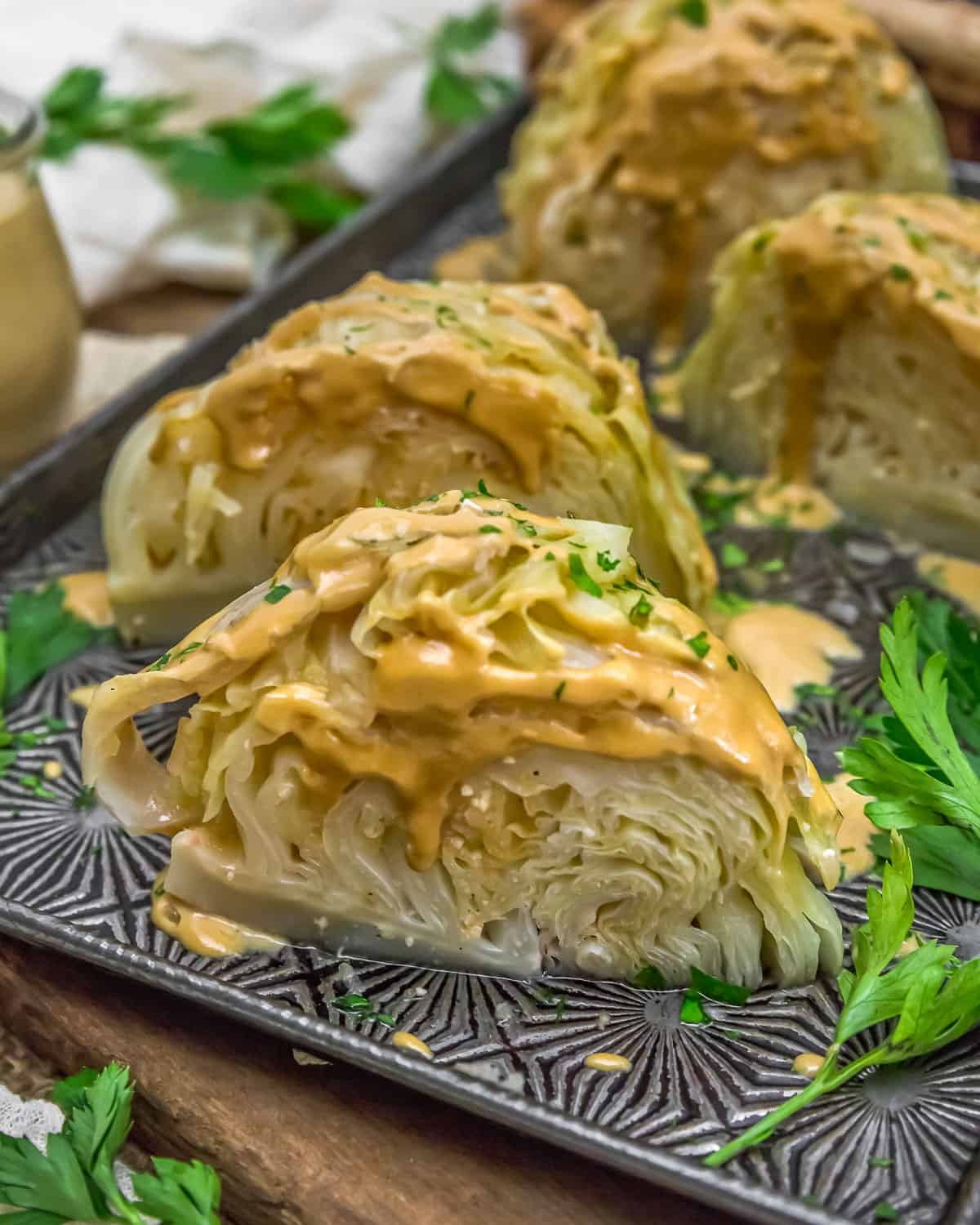 Instant Pot Cabbage Wedges with Garlic Tahini Sauce
Nourishing cabbage wedges paired with you favorite cooked grain or starch makes an easy dinner that will leave your belly happy and full.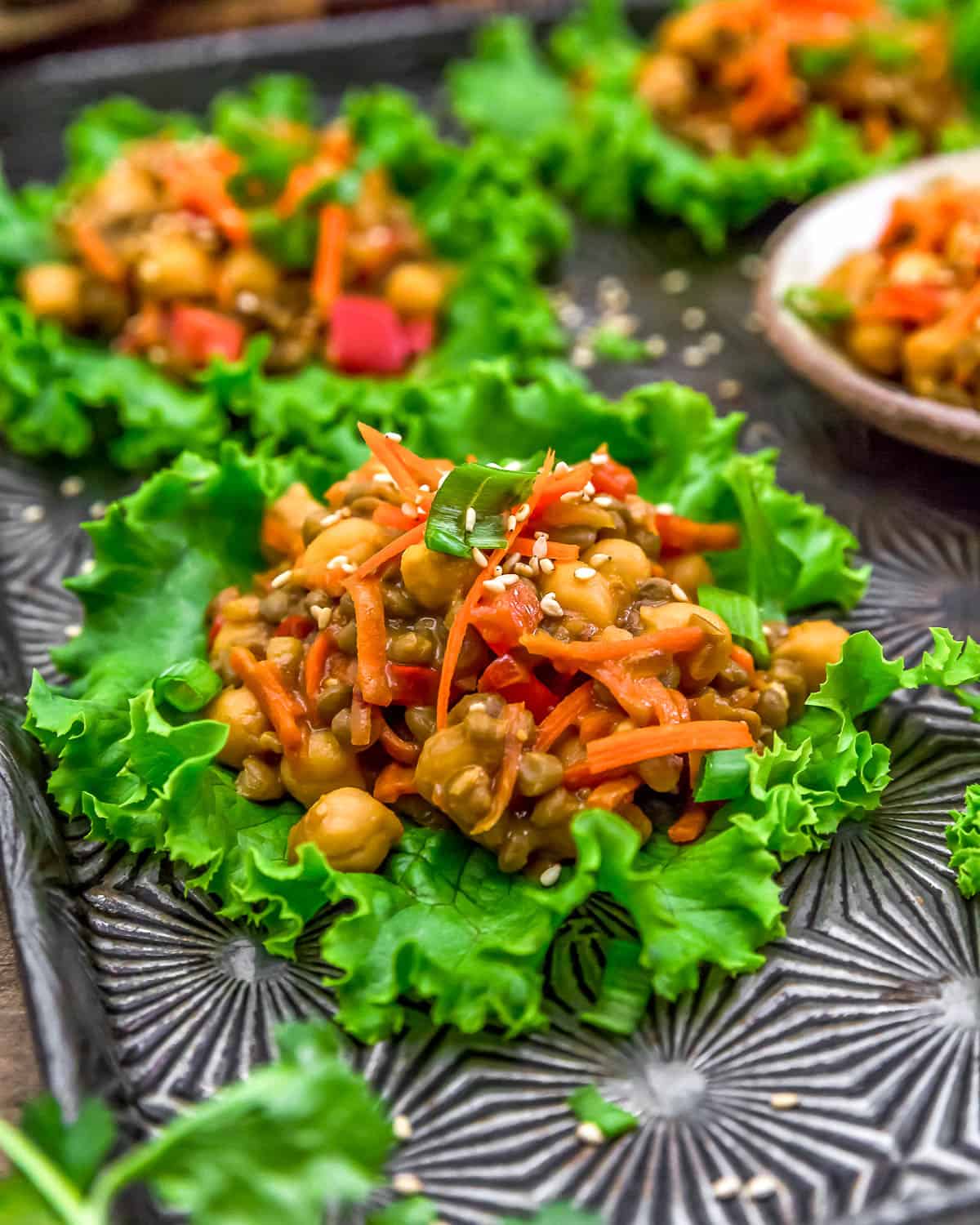 Asian Lentil Chickpea Lettuce Wraps
Looking for something light and filling? We've got the perfect wrap just for you!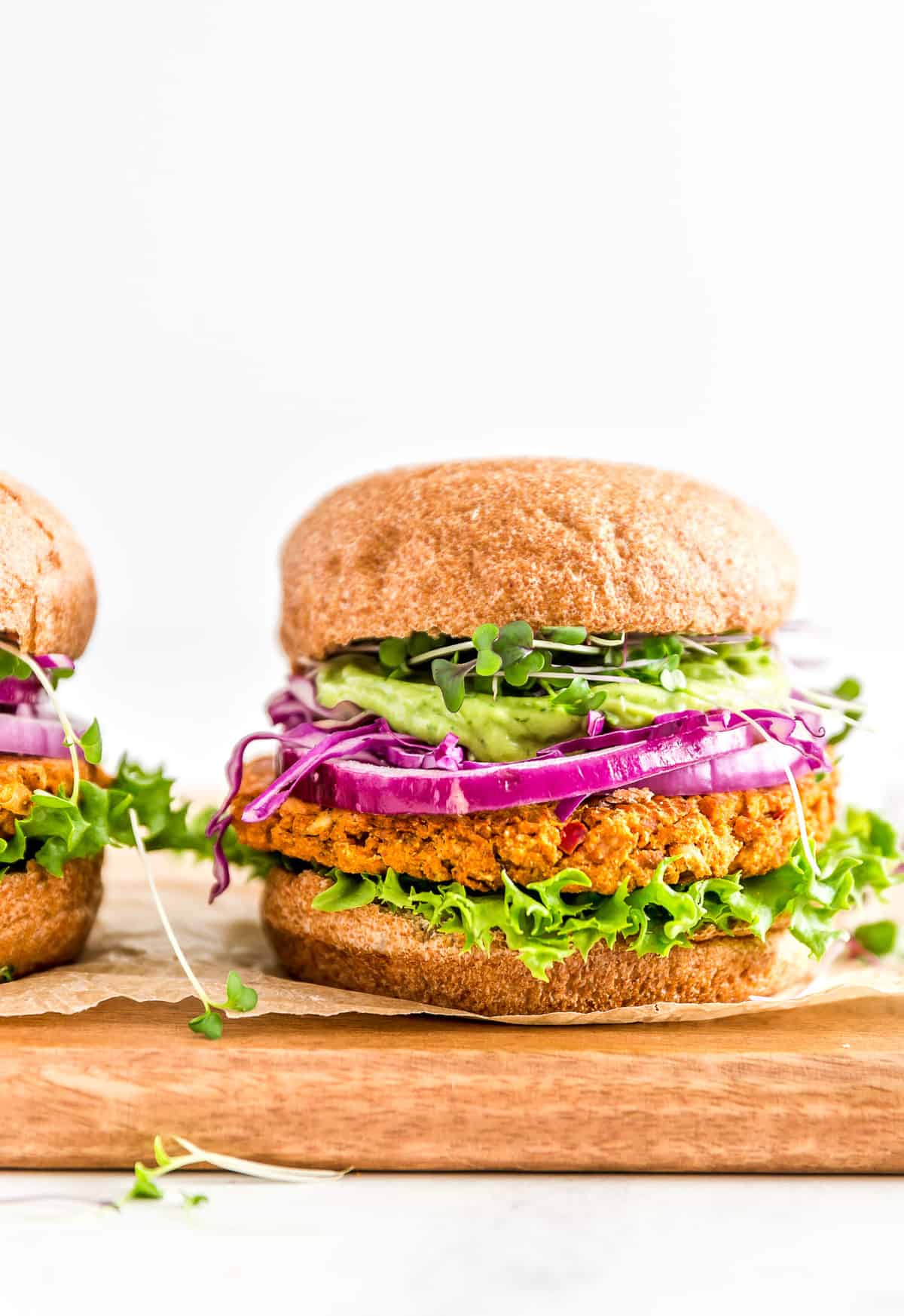 Fiesta Sweet Potato Burger
Amazingly delicious, this sweet potato bean burger is flavorful, healthy, and satisfying with a perfectly crunchy exterior and tender interior makes it nothing short of amazing!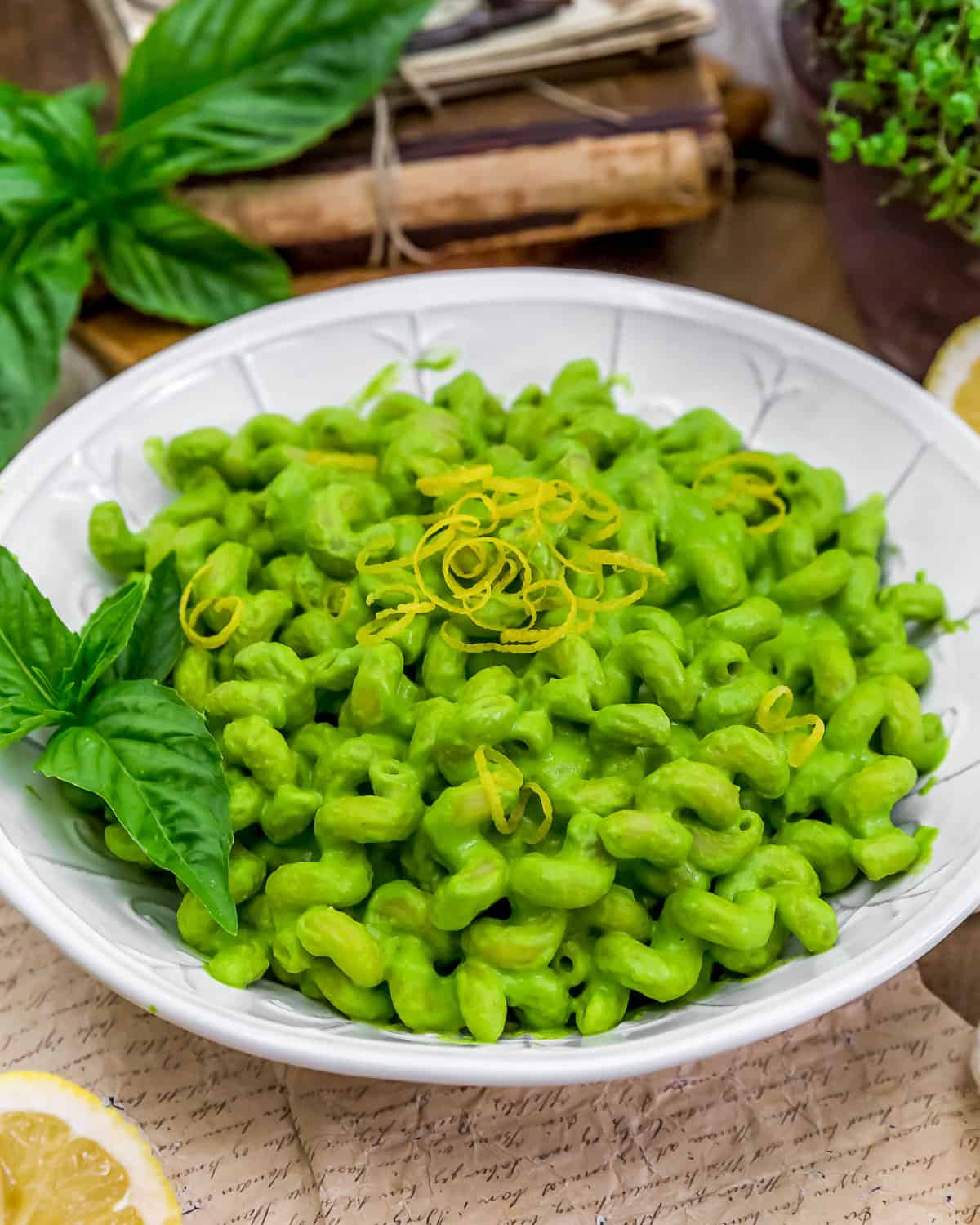 Easy Lemon Basil Pasta
The hot pasta cooks the lemon basil sauce for a super fresh and flavorful quick pasta night dinner for those busy evenings when you need to make something fast!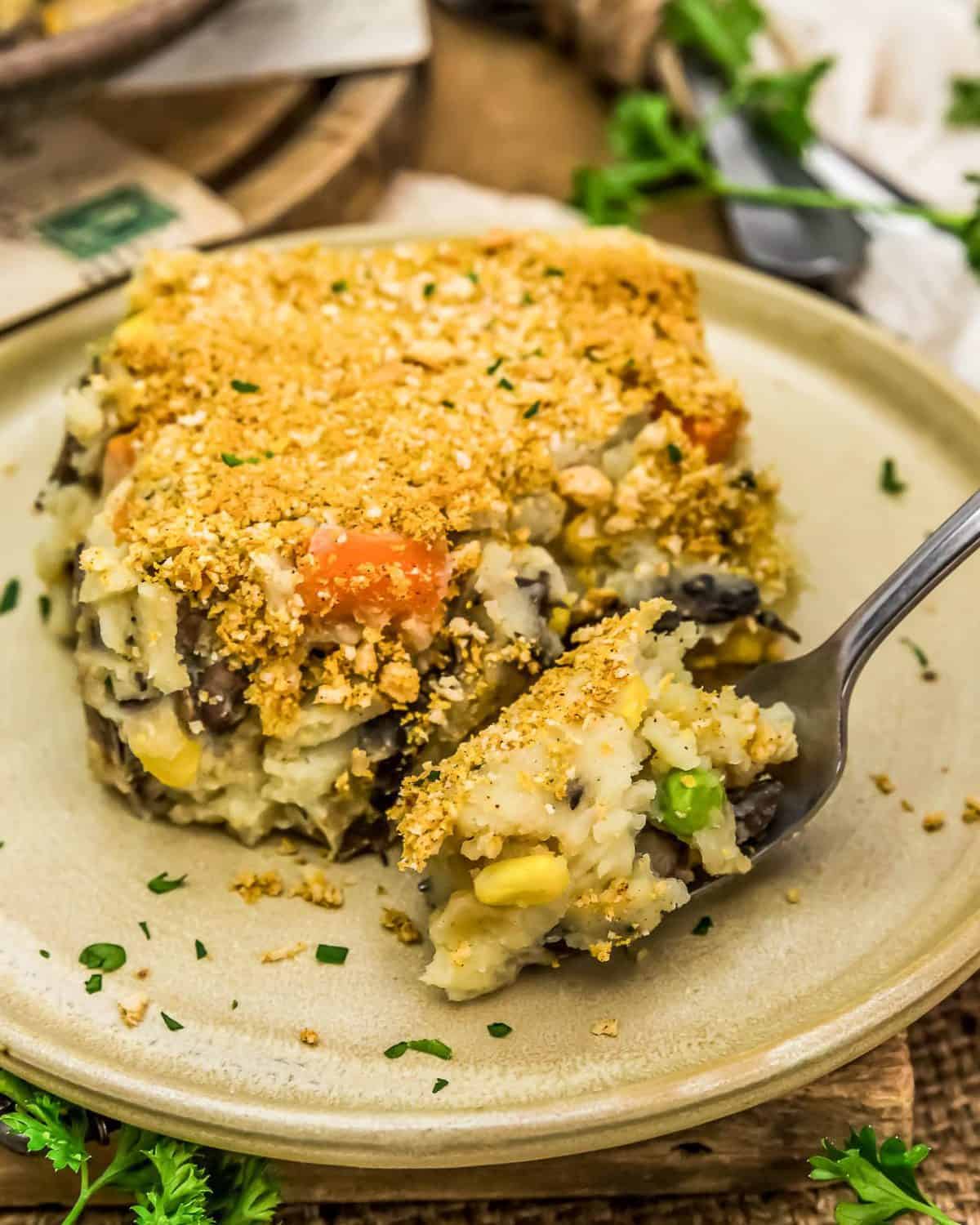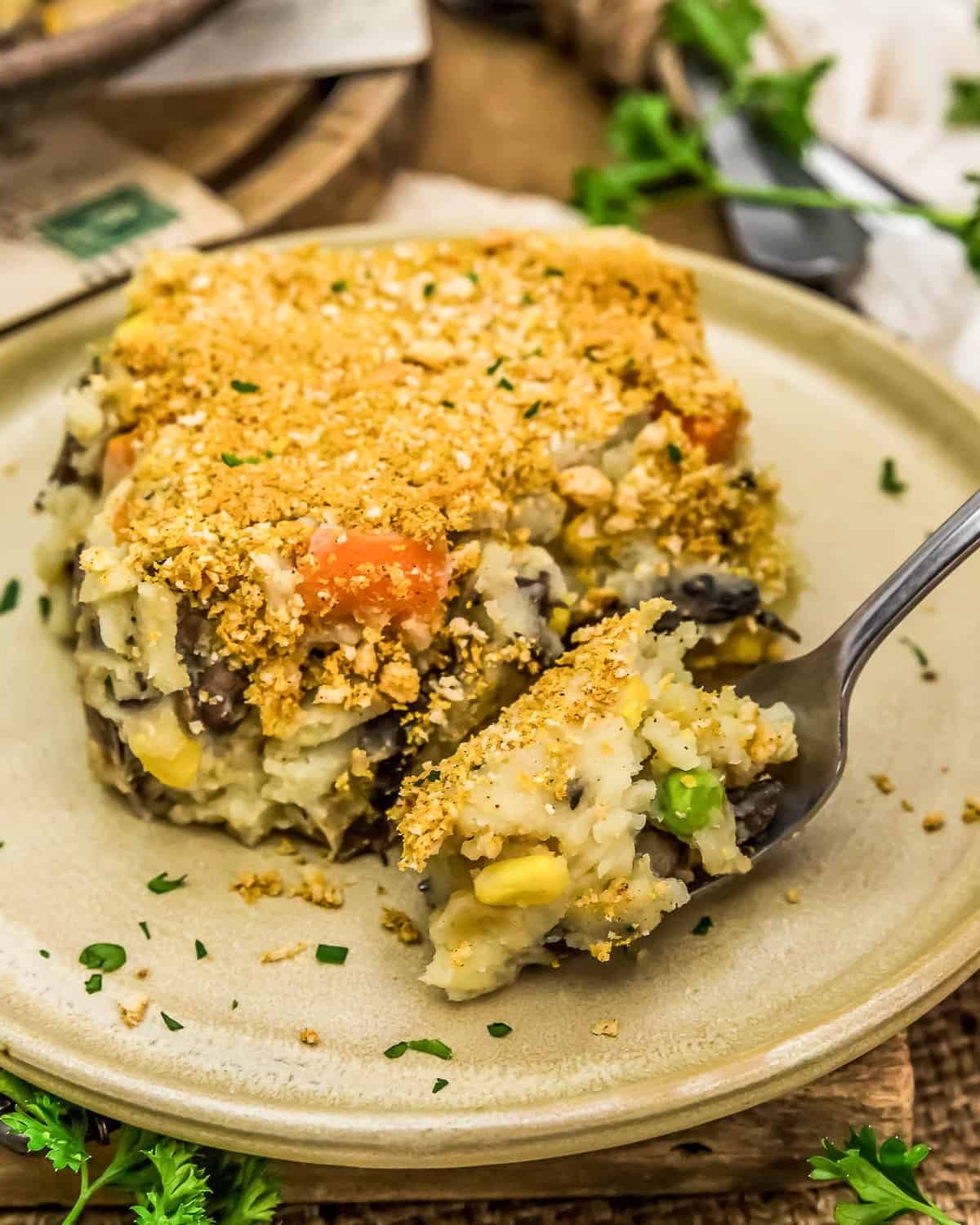 Vegan Garlic Herb Mashed Potato Bake
These low-fat creamy mashed potatoes are brimming with harvest herb-infused mushrooms and wholesome veggies, topped with a delicious seasoned panko crumb topping, then baked into a winning casserole that is sure to become a family favorite.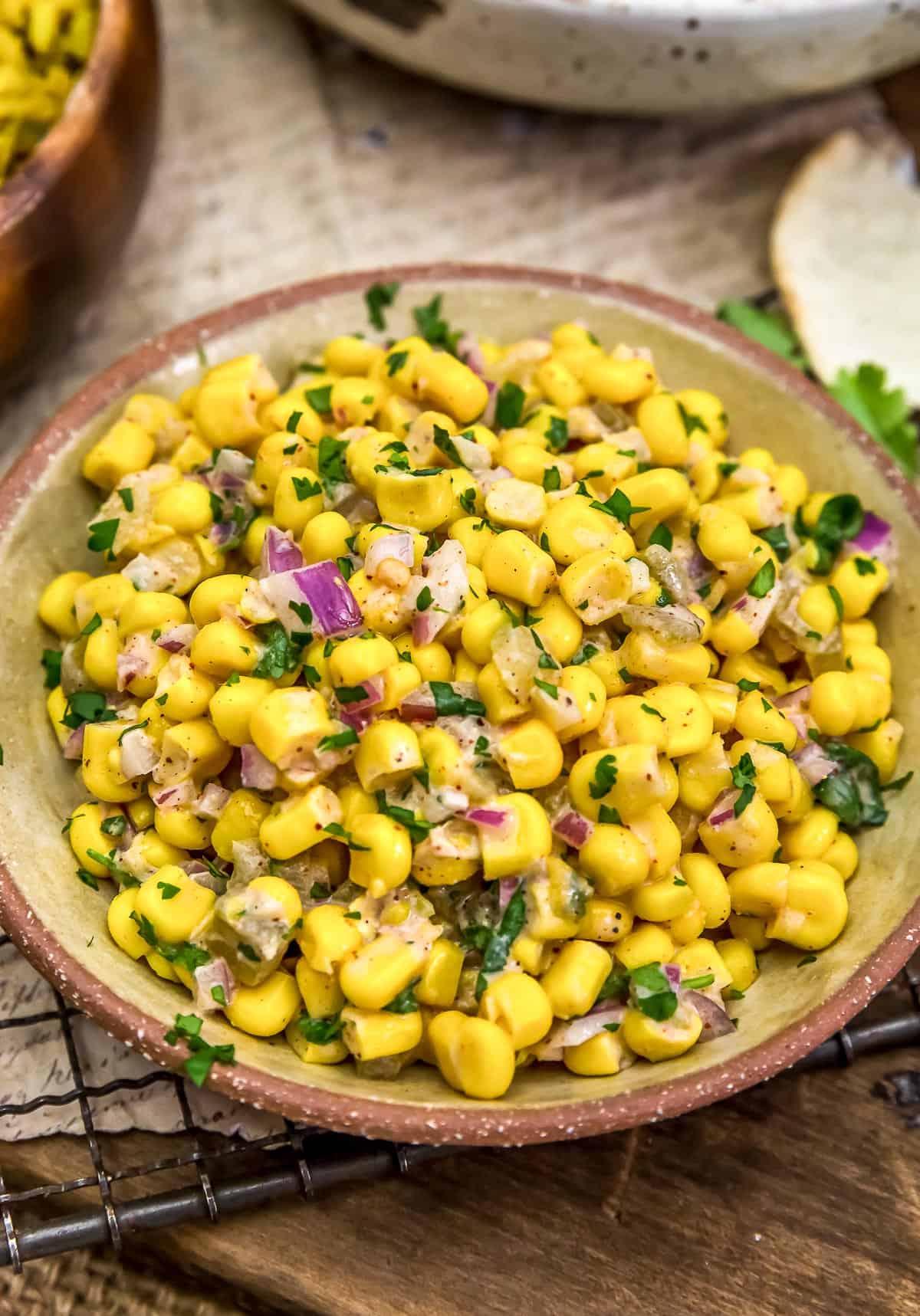 Oil Free Vegan Mexican Corn Dip
Creamy, delicious, and full of flavor, this awesome Corn Dip is fantastic with tortilla chips, tacos, burritos, baked potatoes, and more.