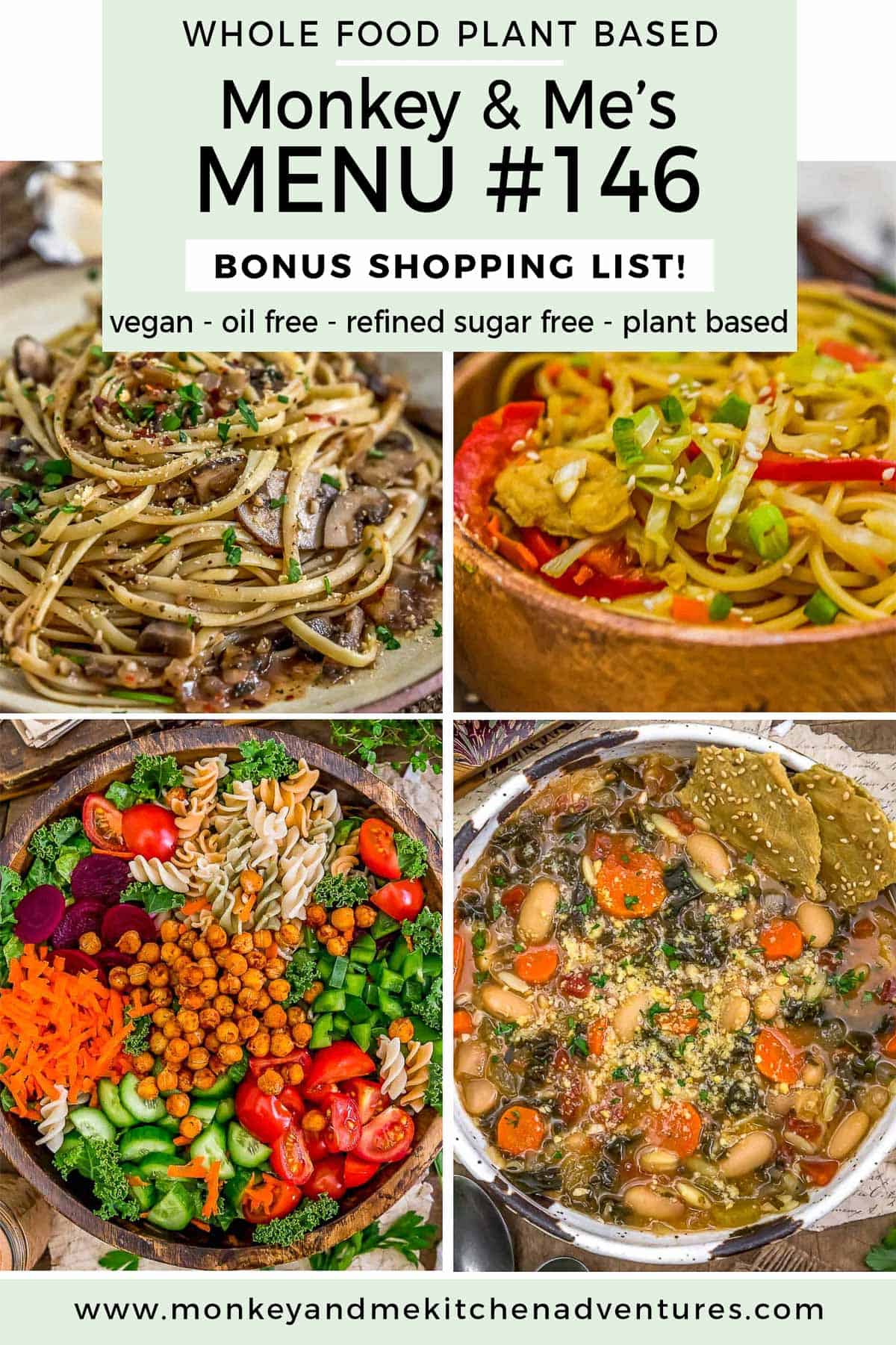 This week's Monkey and Me's Menu features some tasty recipes.  Menu #146 includes a FREE bonus shopping list.  All recipes are Whole Food Plant Based, vegan, plant based, oil free, refined sugar free, and no highly processed ingredients.

Downloadable Menu which offers the following:

2 Breakfast ideas
2 Lunch ideas
2 Snack Ideas
5 Dinner Ideas, including a FREE downloaded shopping list (PDF – Below)

A comprehensive (downloadable) shopping list for the 5 Dinners

The shopping list is segmented into the common grocery store sections like "produce, spices, etc." making it easy to pick up these items from your local grocery store.
It also includes product suggestions that are Whole Food Plant Based compliant* for easy reference.  Note: These products are suggestions, please feel free to select your own favorite products.
Includes helpful codes so you can easily subtract items that you choose not to make.

Downloadable Instructions on how the meal plan work.
Note:  The term "Whole Food Plant Based compliant" is from a general standpoint.  There are Whole Food Plant Based diet branches that restrict certain food items.  Our recipes are all Whole Food Plant Based compliant based upon a high-level compliance standpoint. i.e. vegan, plant based, oil free, refined sugar free, minimally processed foods.
Some breakfast, lunch, and snack ideas are simple concepts that require no recipe.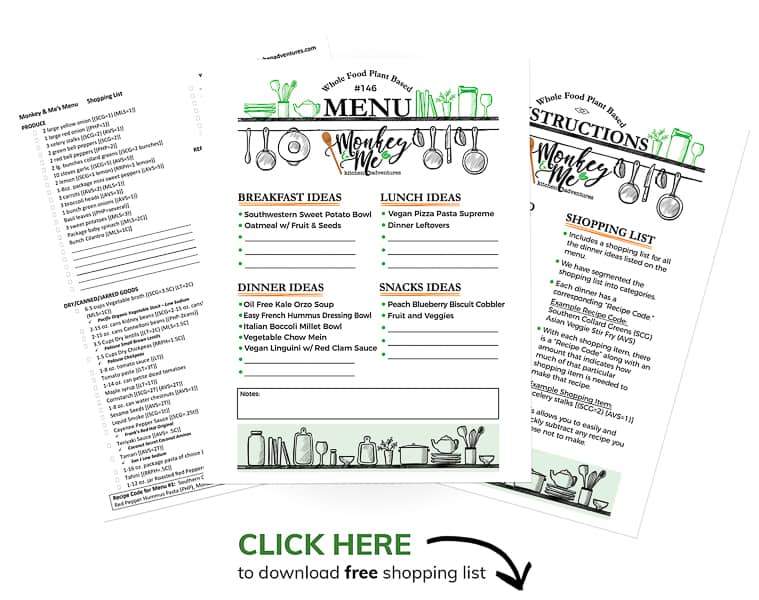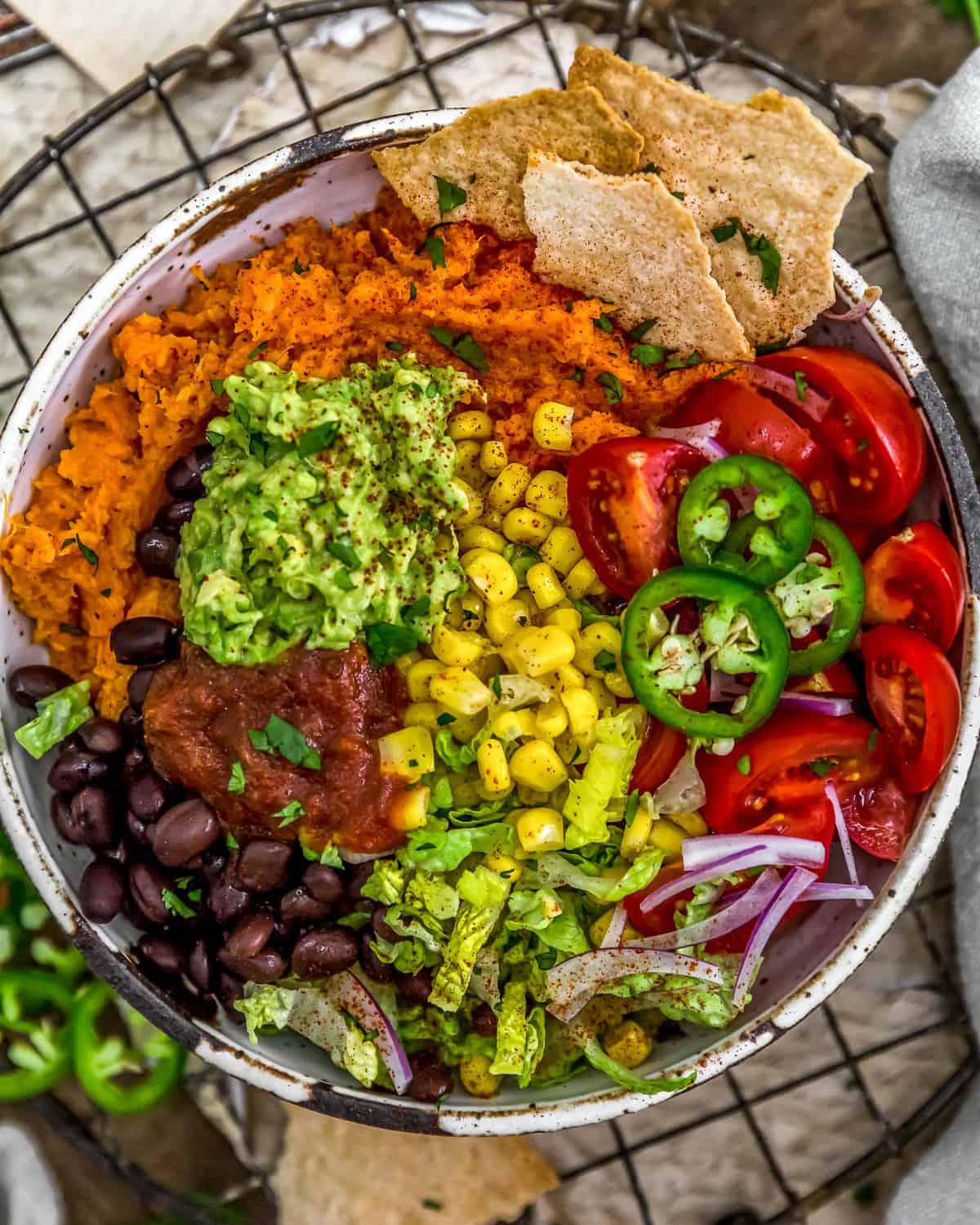 Healthy, hearty, and oh-so-delicious, these fun and versatile Sweet Potato Breakfast Bowls are a wholesome way to enjoy a quick and easy breakfast.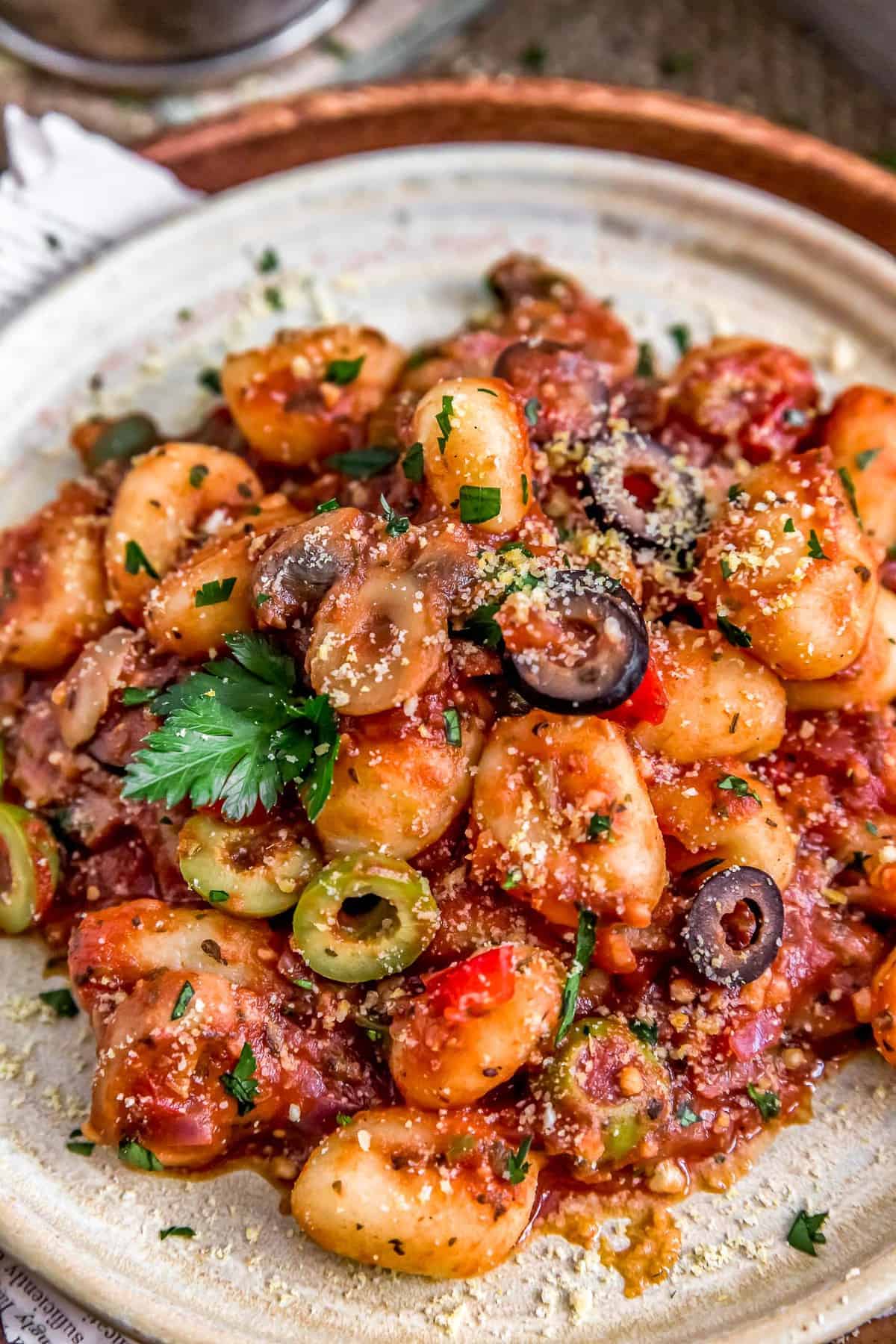 When pasta meets pizza fixings, you just know it's gonna be good!  This Vegan Pizza Pasta Supreme is like heaven in a skillet.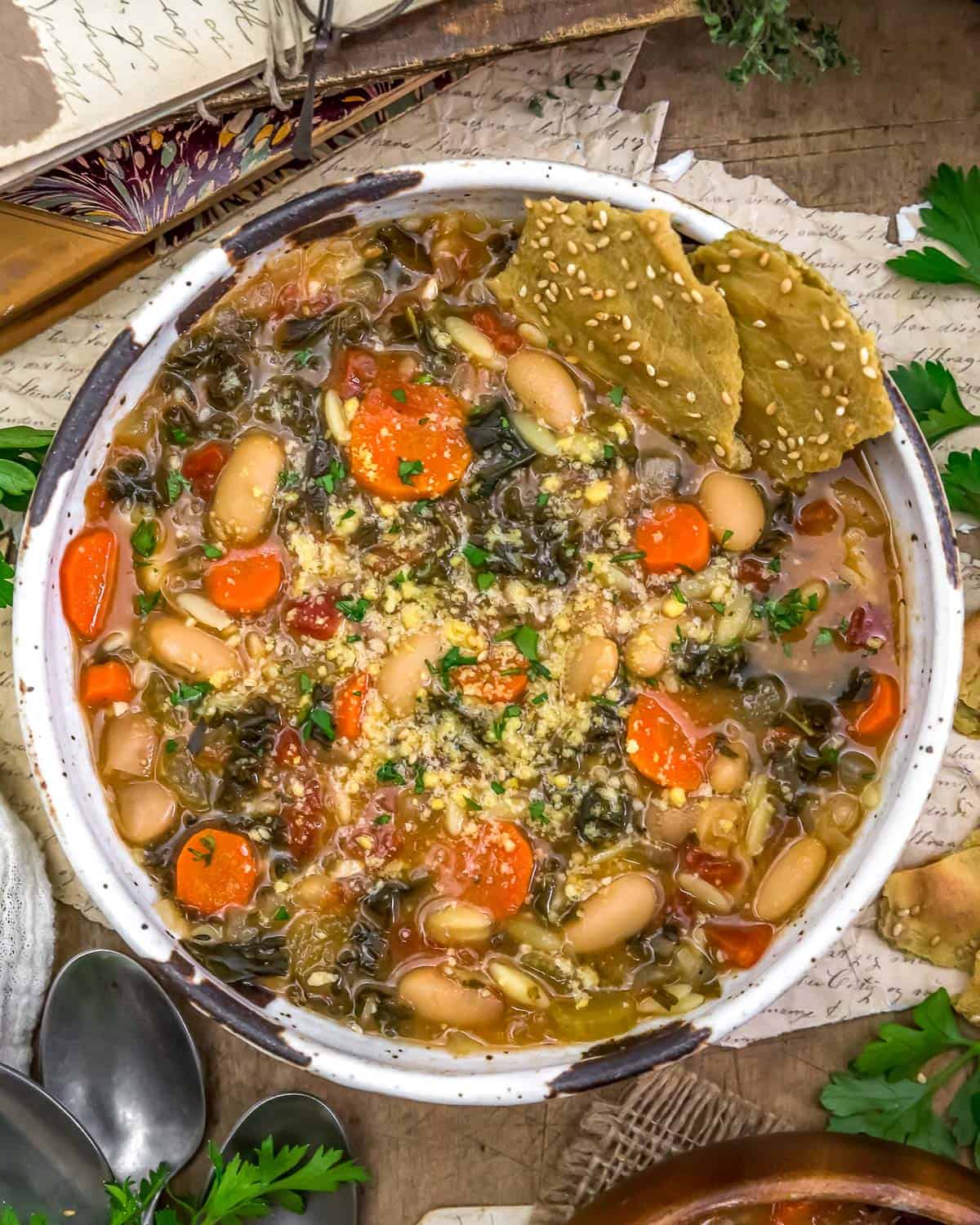 Healthy and delicious, this cozy soup is packed with nutritious and vitamin-rich veggies. White wine gives the soup broth a flavorful twist and tasty depth of flavor.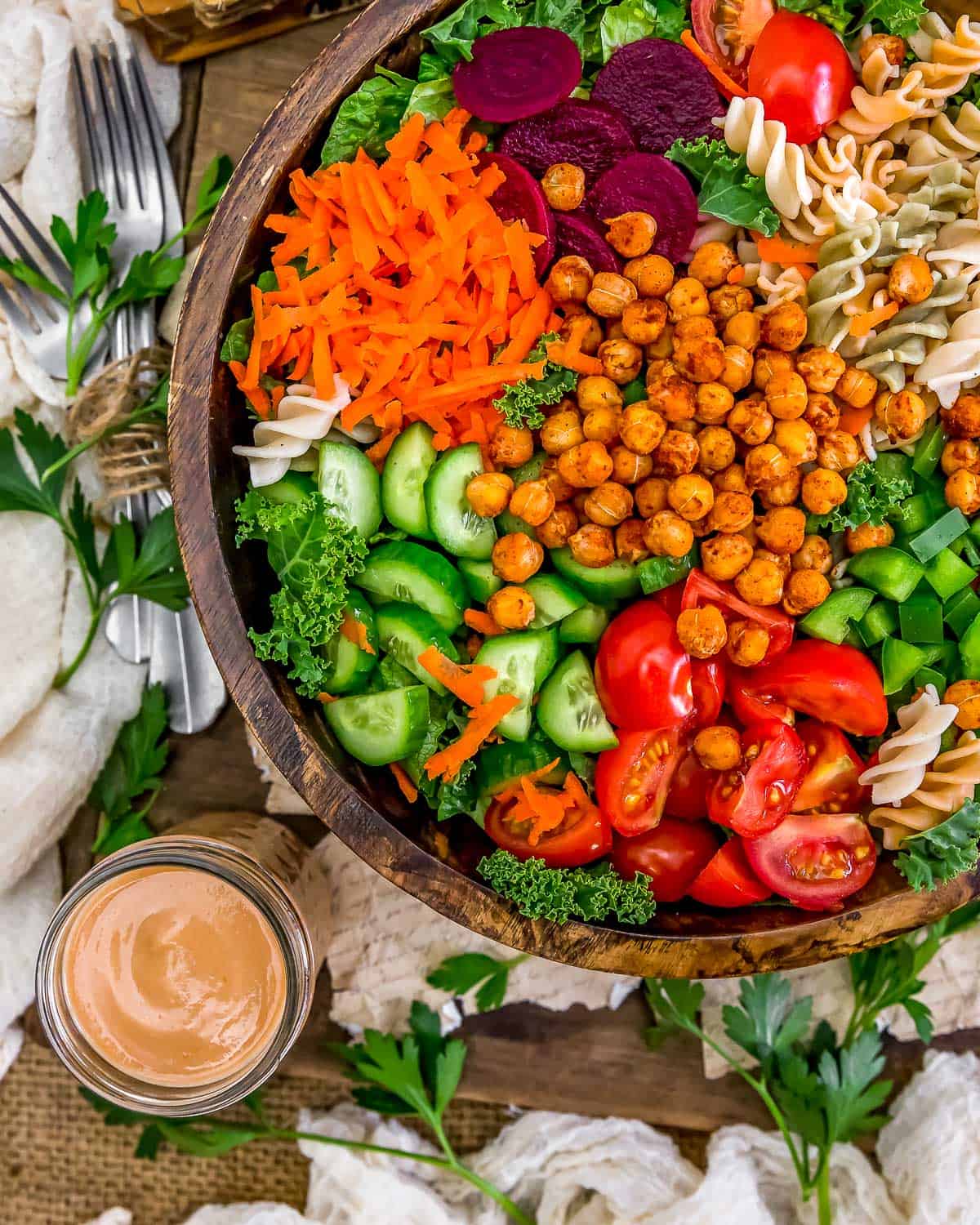 Using a hummus-base and simple pantry ingredients, you'll be pleasantly surprised how fast this dressing comes together.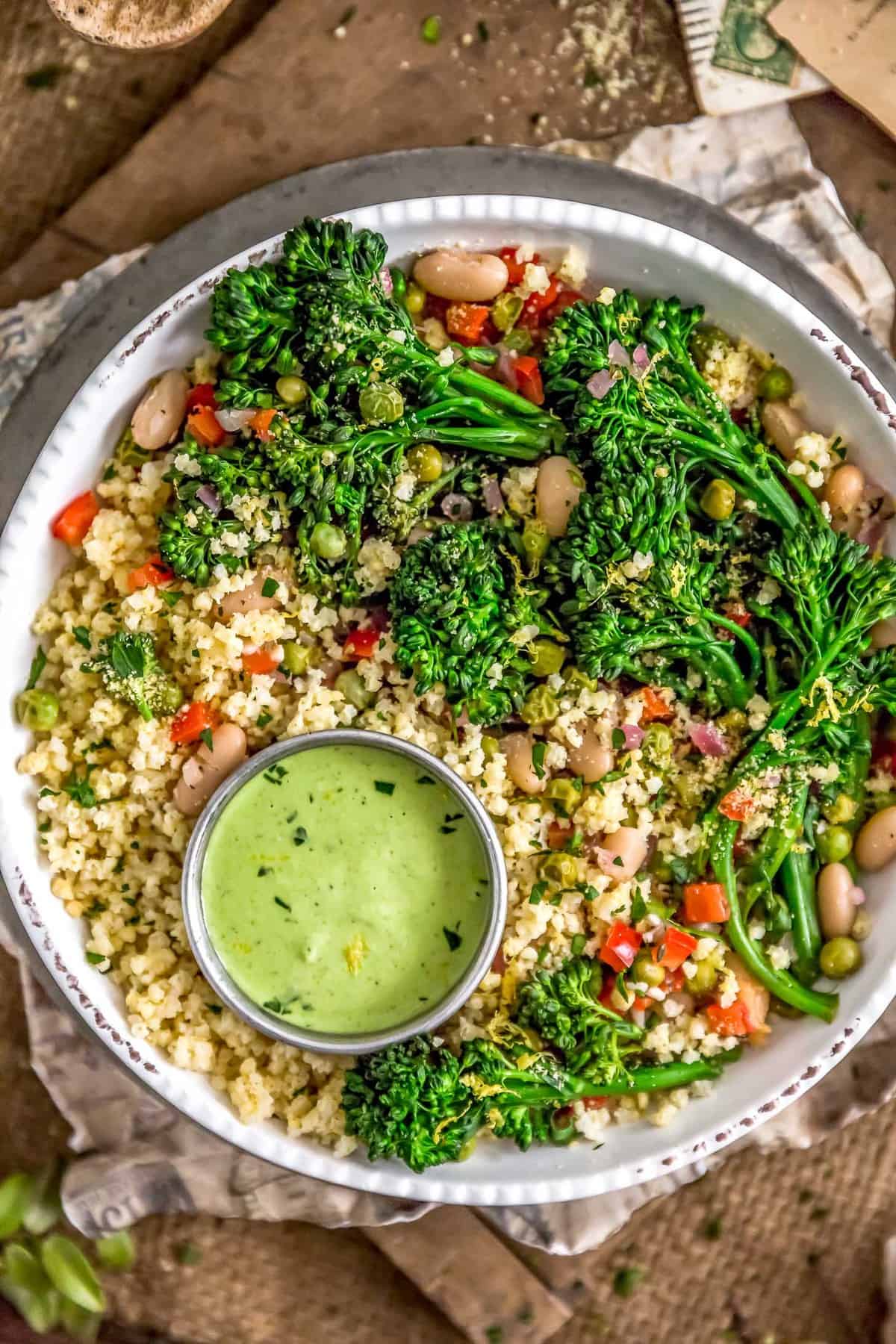 Perfectly seasoned broccolini, peas, and cannelloni beans with chewy, nutty millet; drizzled with a Lemony Parsley Sauce (aka dream sauce); and sprinkled with vegan parm and lemon zest takes this bountiful bowl to the next level of fresh, wholesome goodness.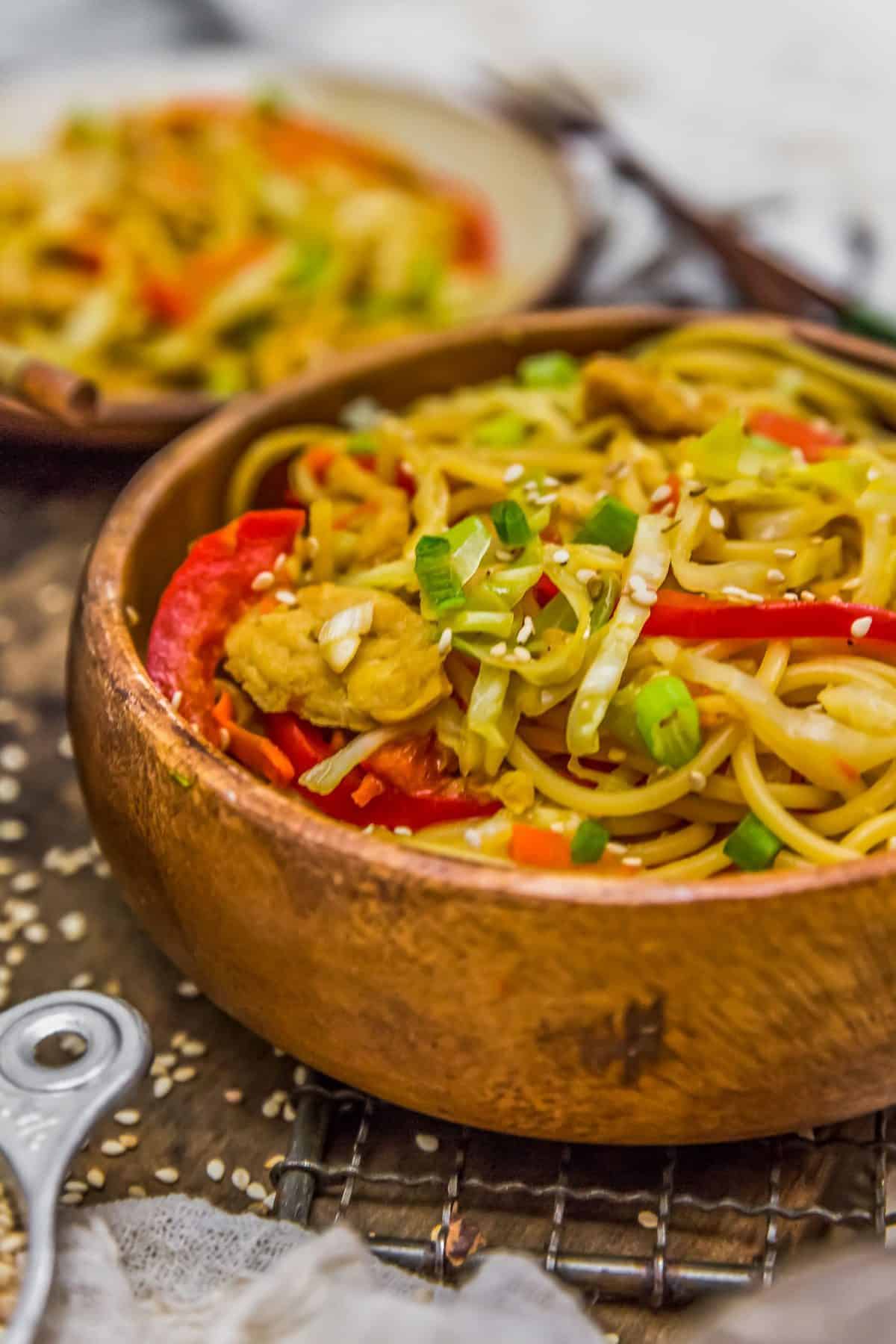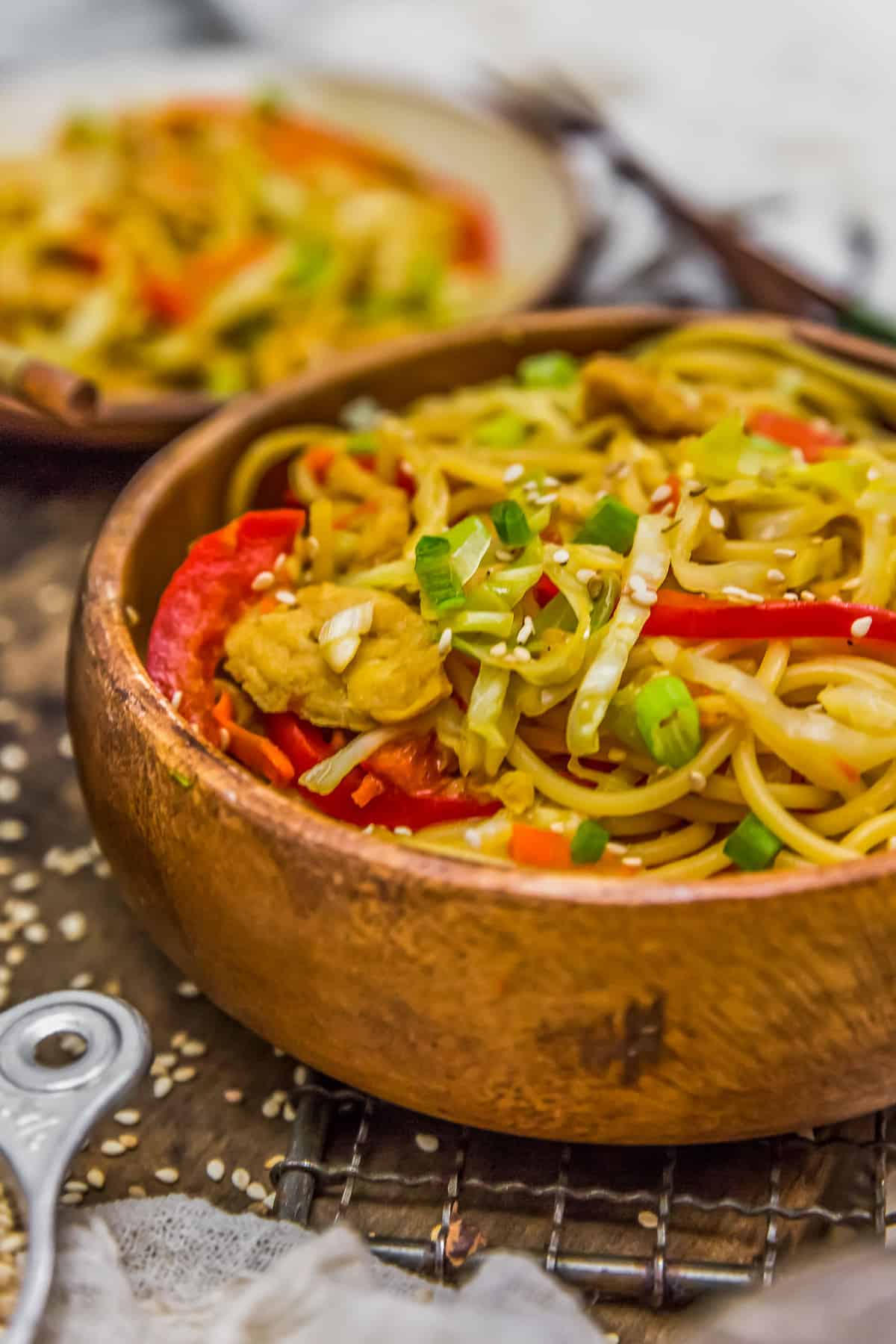 A delicious, homemade sauce coats all the veggies and tender noodles, turning this dish into a new family favorite, perfect for a weeknight meal on the go.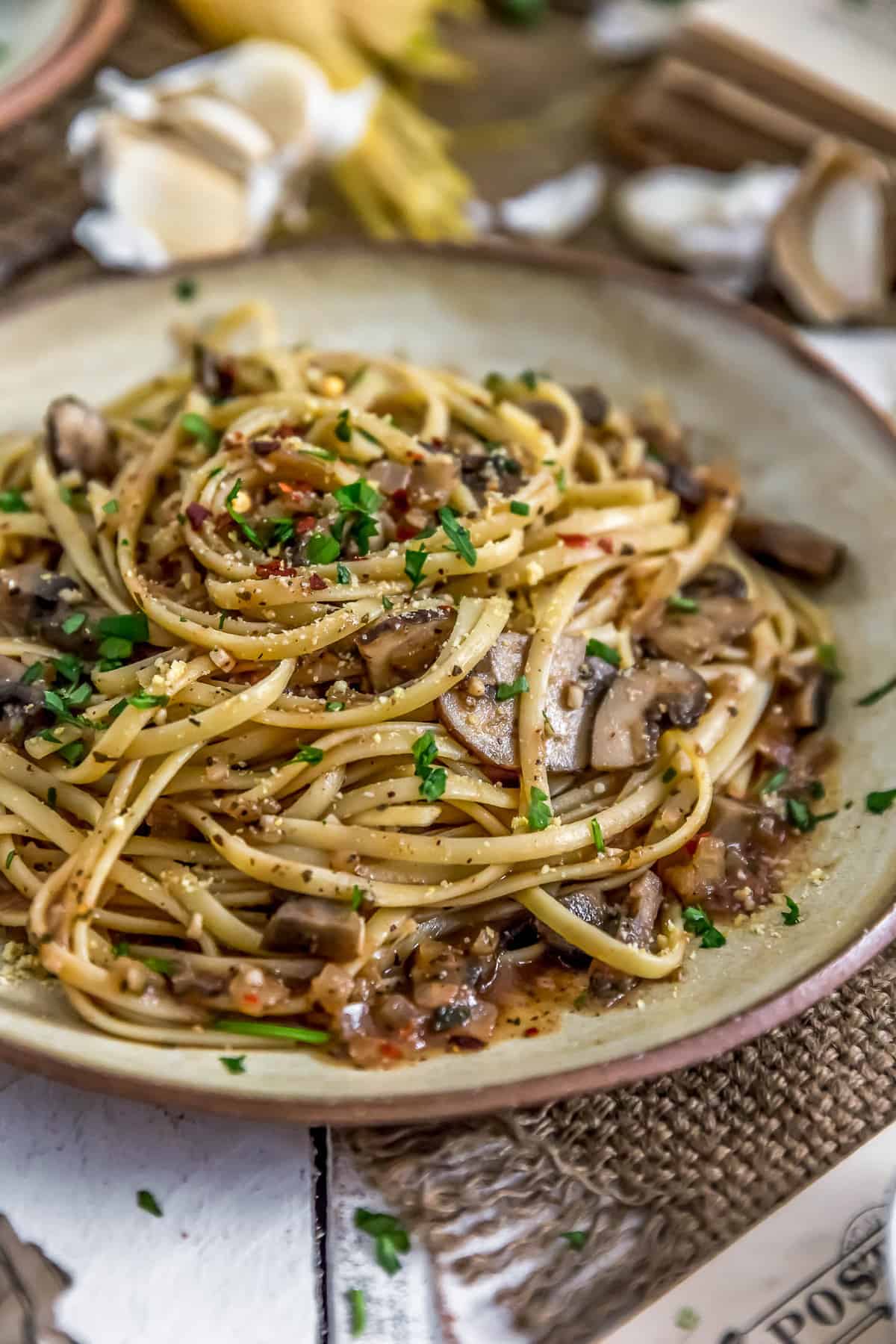 Flavorful mushrooms, onions, and garlic sautéed in an irresistible red "clam" sauce tossed with chewy tasty linguini will make you feel like you're sitting at an Italian cafe under sunny skies, near the sea – a total dream dish.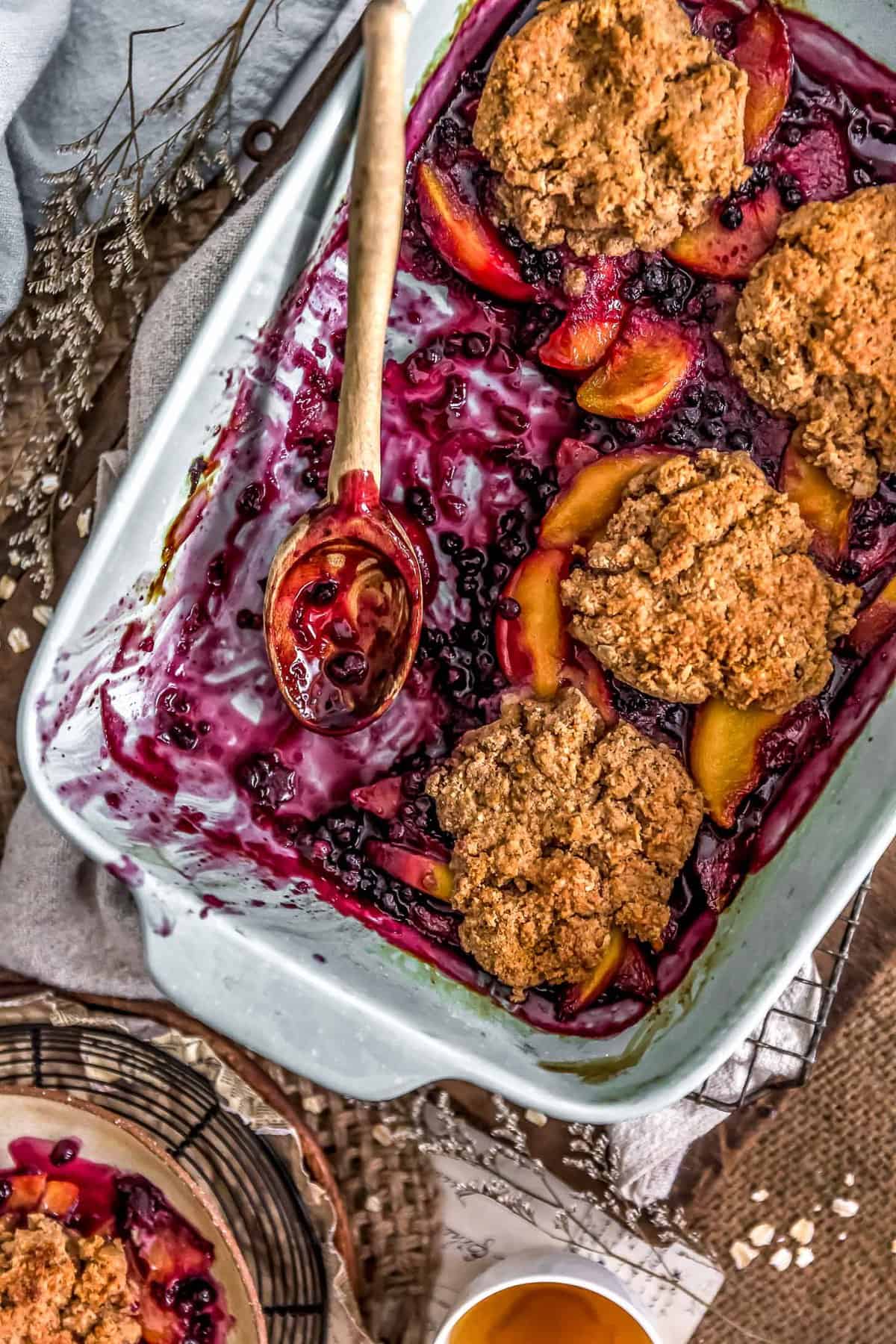 Loaded with juicy sweet peaches and blueberries, and topped with a perfect tender biscuit that sends this fantastic treat all the way to flavor town.