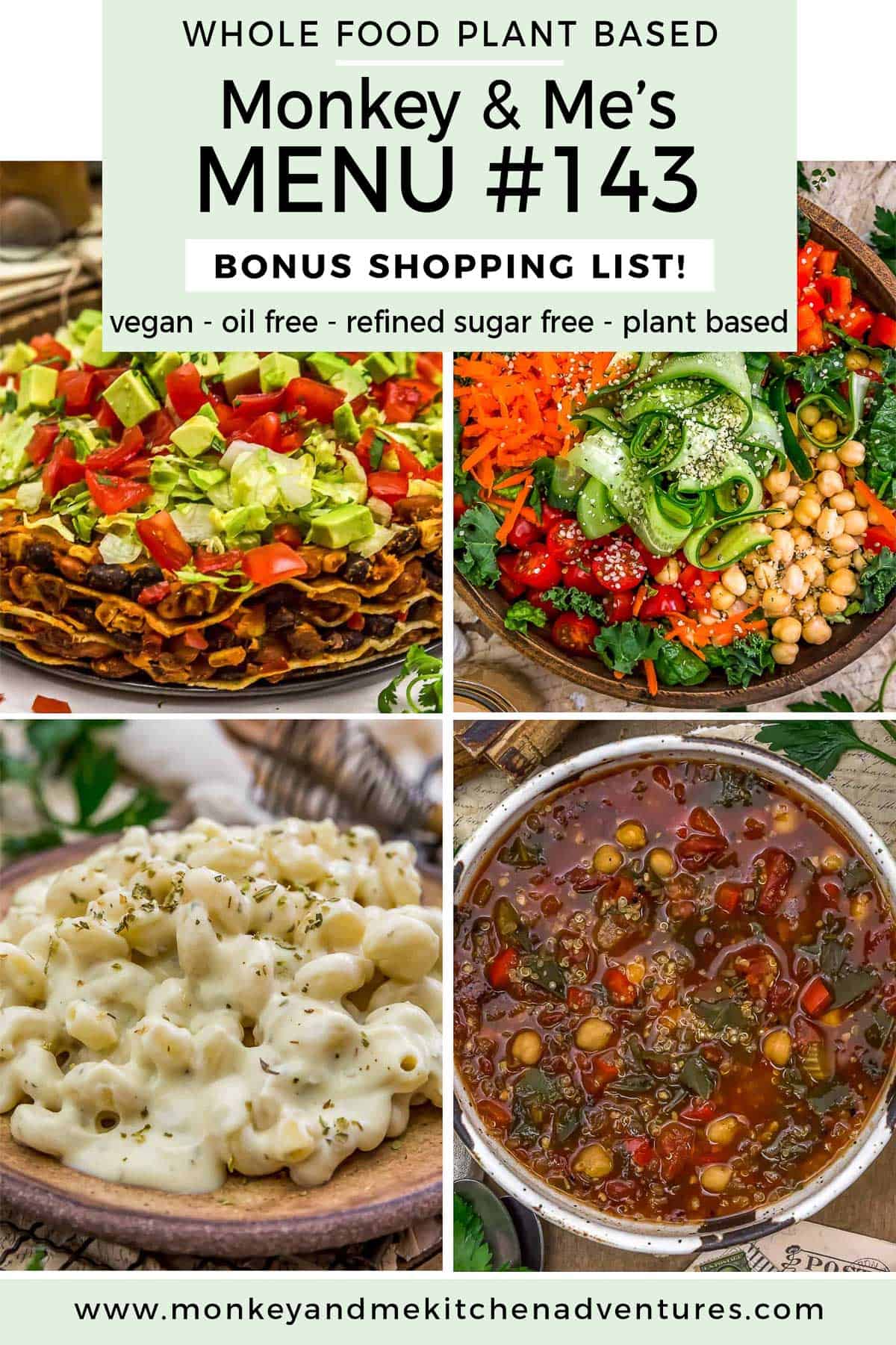 This week's Monkey and Me's Menu features some tasty recipes.  Menu #143 includes a FREE bonus shopping list.  All recipes are Whole Food Plant Based, vegan, plant based, oil free, refined sugar free, and no highly processed ingredients.

Downloadable Menu which offers the following:

2 Breakfast ideas
2 Lunch ideas
2 Snack Ideas
5 Dinner Ideas, including a FREE downloaded shopping list (PDF – Below)

A comprehensive (downloadable) shopping list for the 5 Dinners

The shopping list is segmented into the common grocery store sections like "produce, spices, etc." making it easy to pick up these items from your local grocery store.
It also includes product suggestions that are Whole Food Plant Based compliant* for easy reference.  Note: These products are suggestions, please feel free to select your own favorite products.
Includes helpful codes so you can easily subtract items that you choose not to make.

Downloadable Instructions on how the meal plan work.
Note:  The term "Whole Food Plant Based compliant" is from a general standpoint.  There are Whole Food Plant Based diet branches that restrict certain food items.  Our recipes are all Whole Food Plant Based compliant based upon a high-level compliance standpoint. i.e. vegan, plant based, oil free, refined sugar free, minimally processed foods.
Some breakfast, lunch, and snack ideas are simple concepts that require no recipe.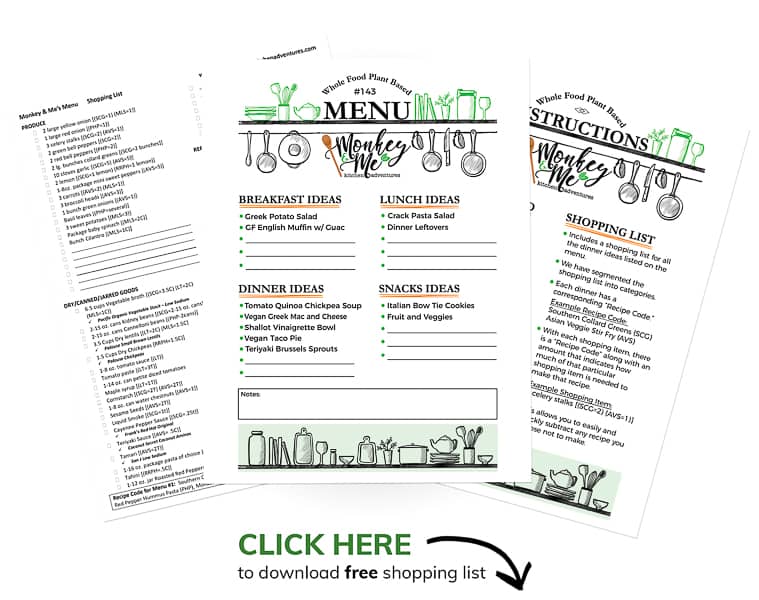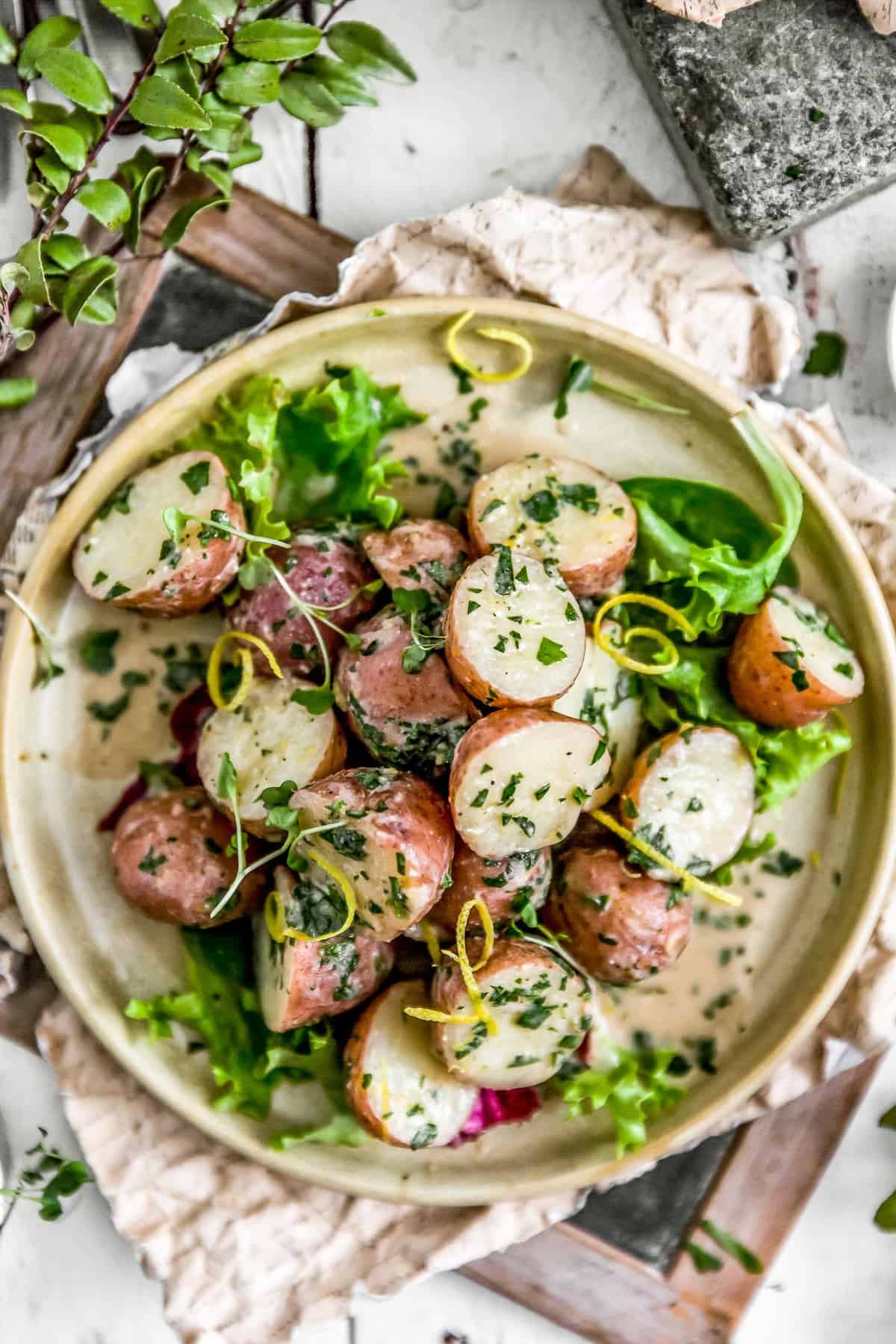 Warm, zesty and oh-so-satisfying, this warm Greek Potato Salad is bursting with lemony goodness and super easy to make!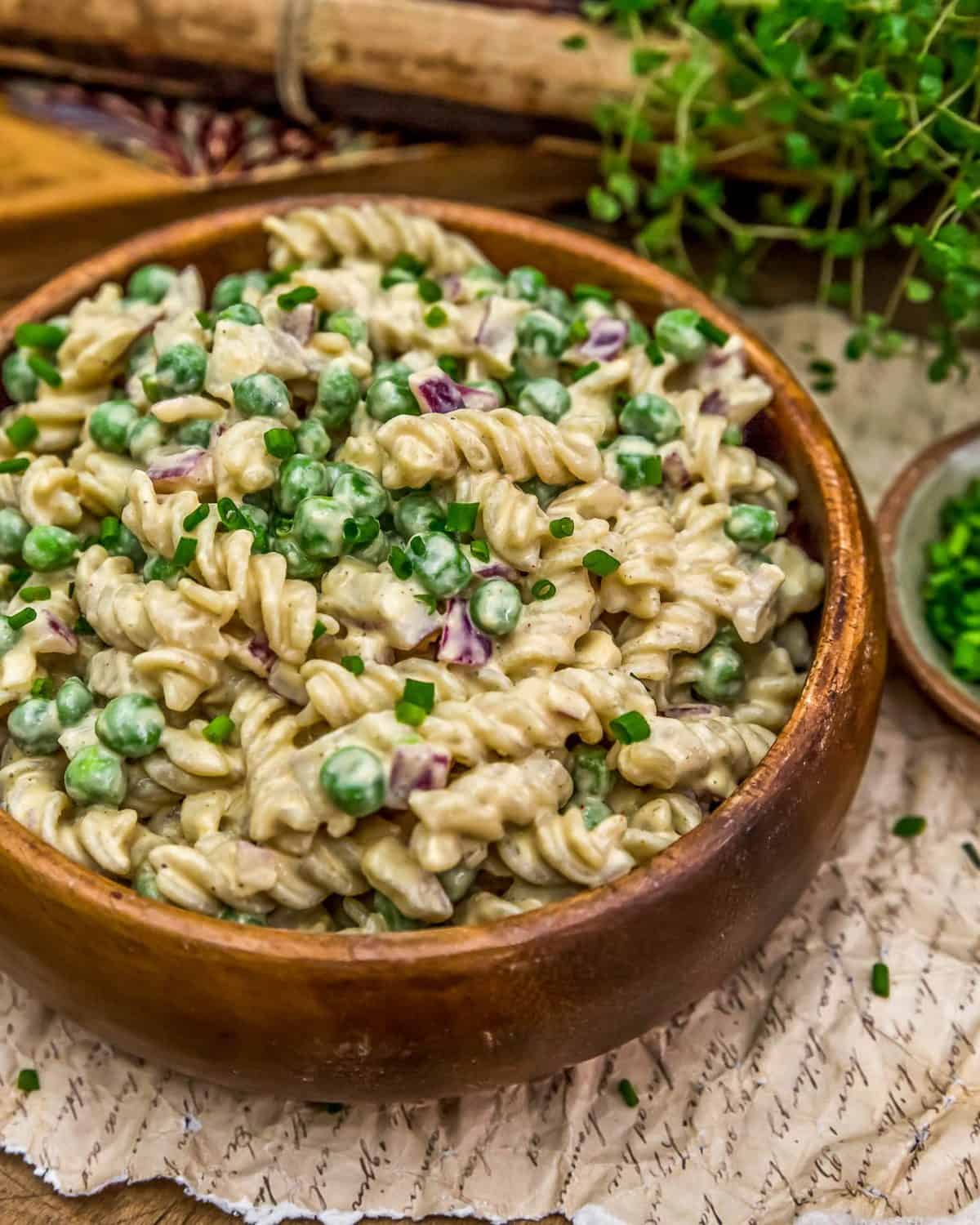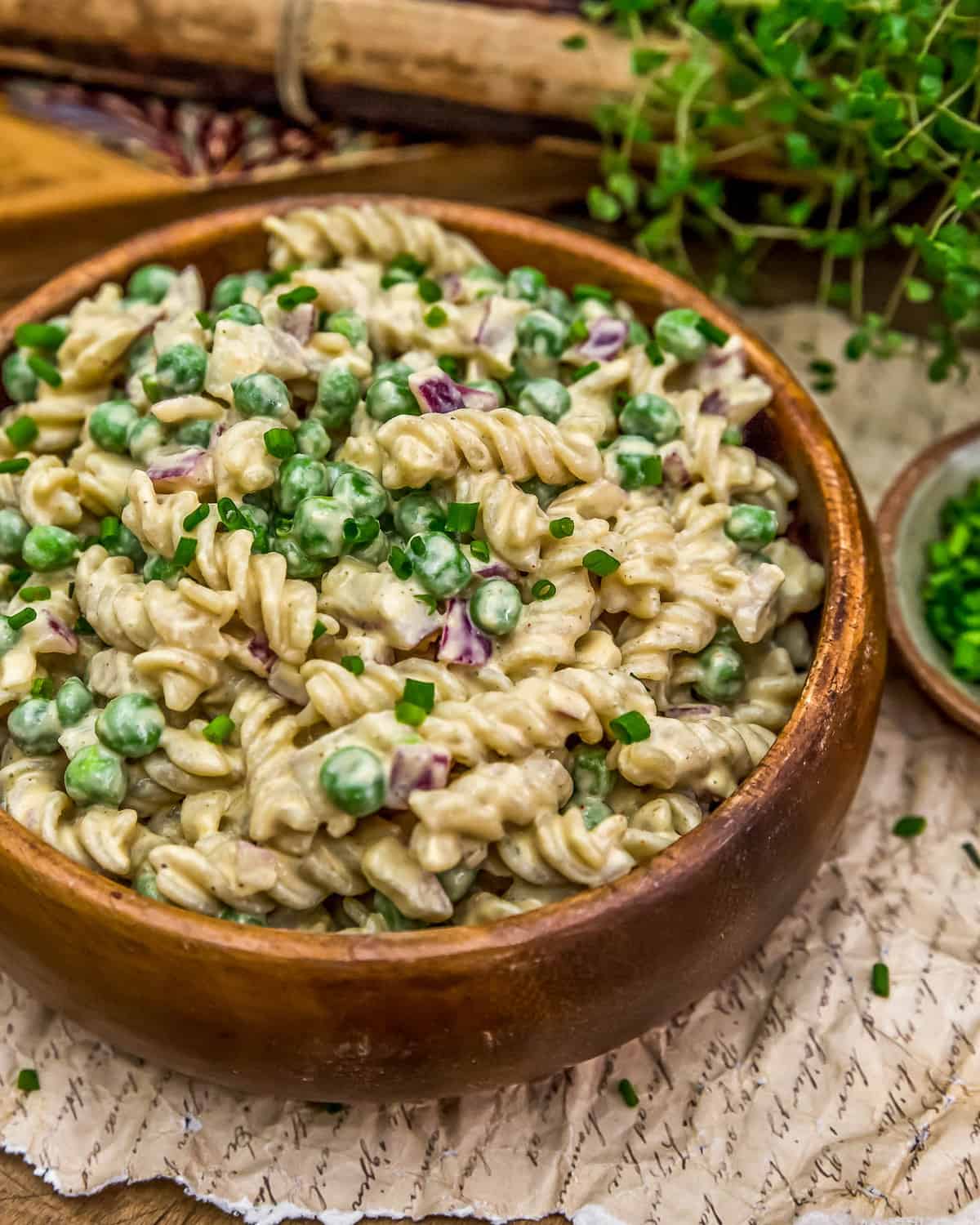 This vegan nod to Crack Pasta Salad is every bit as tasty and as addictive as the traditional classic.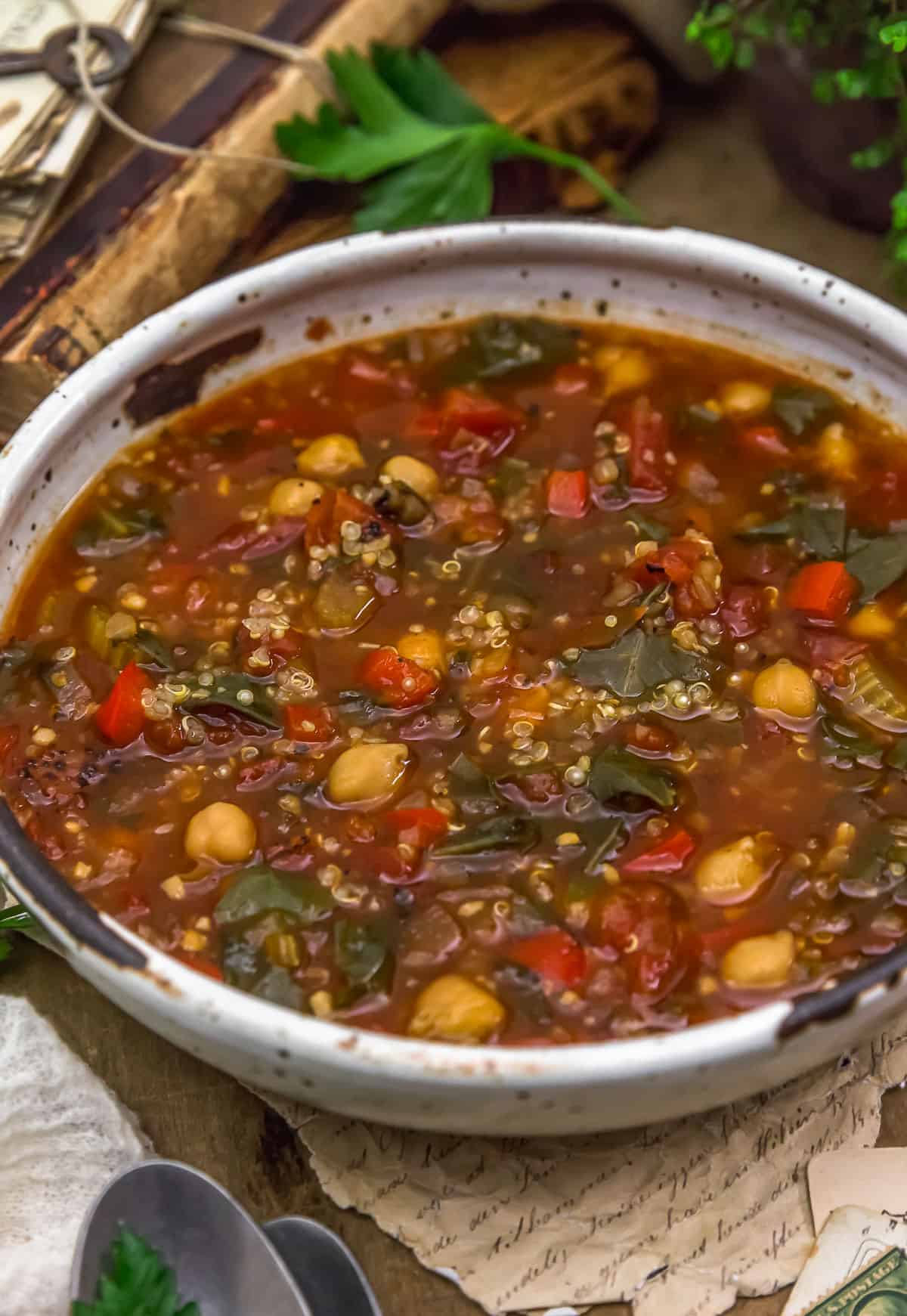 We're over here loading up this comforting soup with all those healthy must haves: greens, beans, grains, and lots of veggie goodness.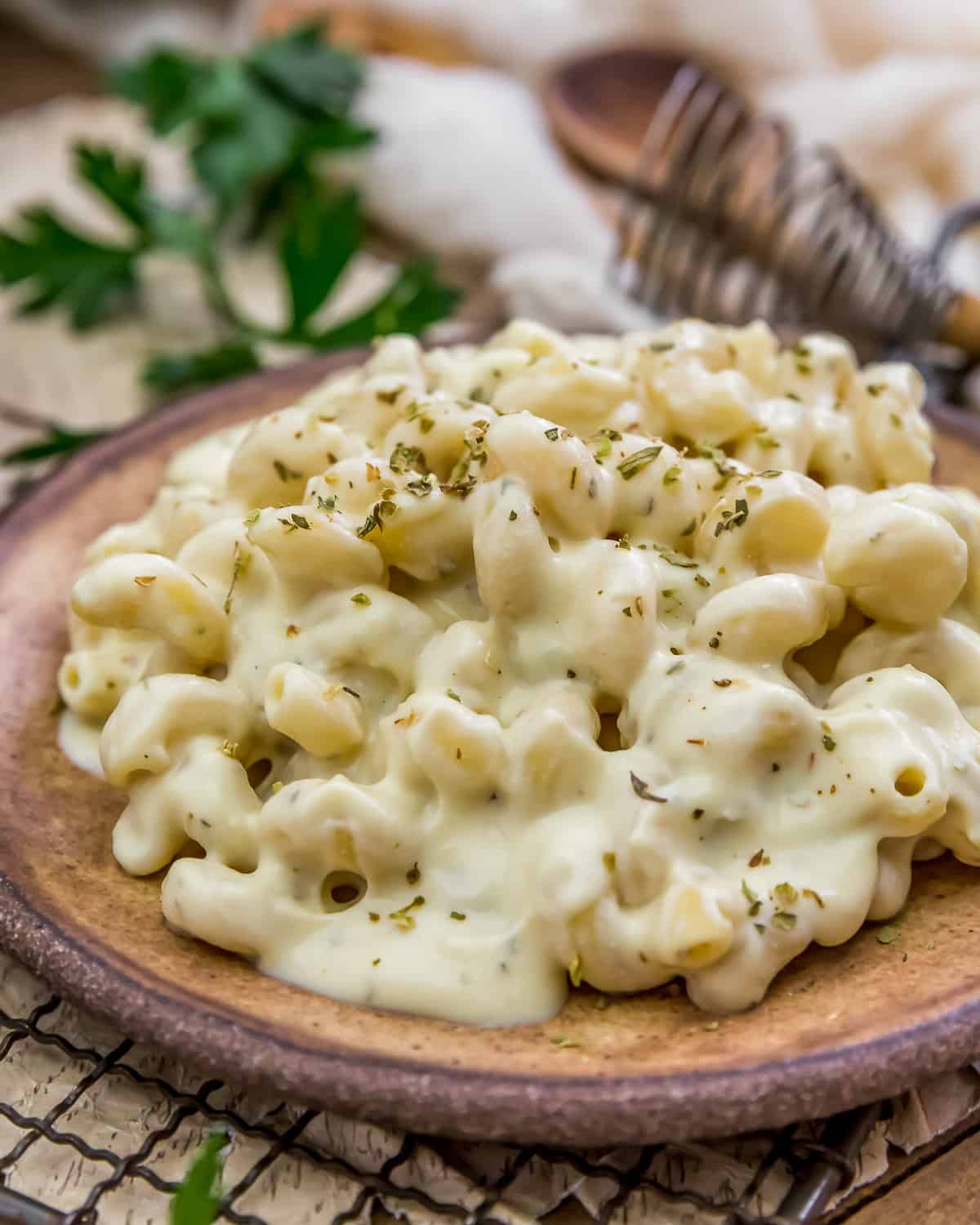 A hint of lemon and oregano transform this ultra-creamy mac and cheese into Greek inspired goodness.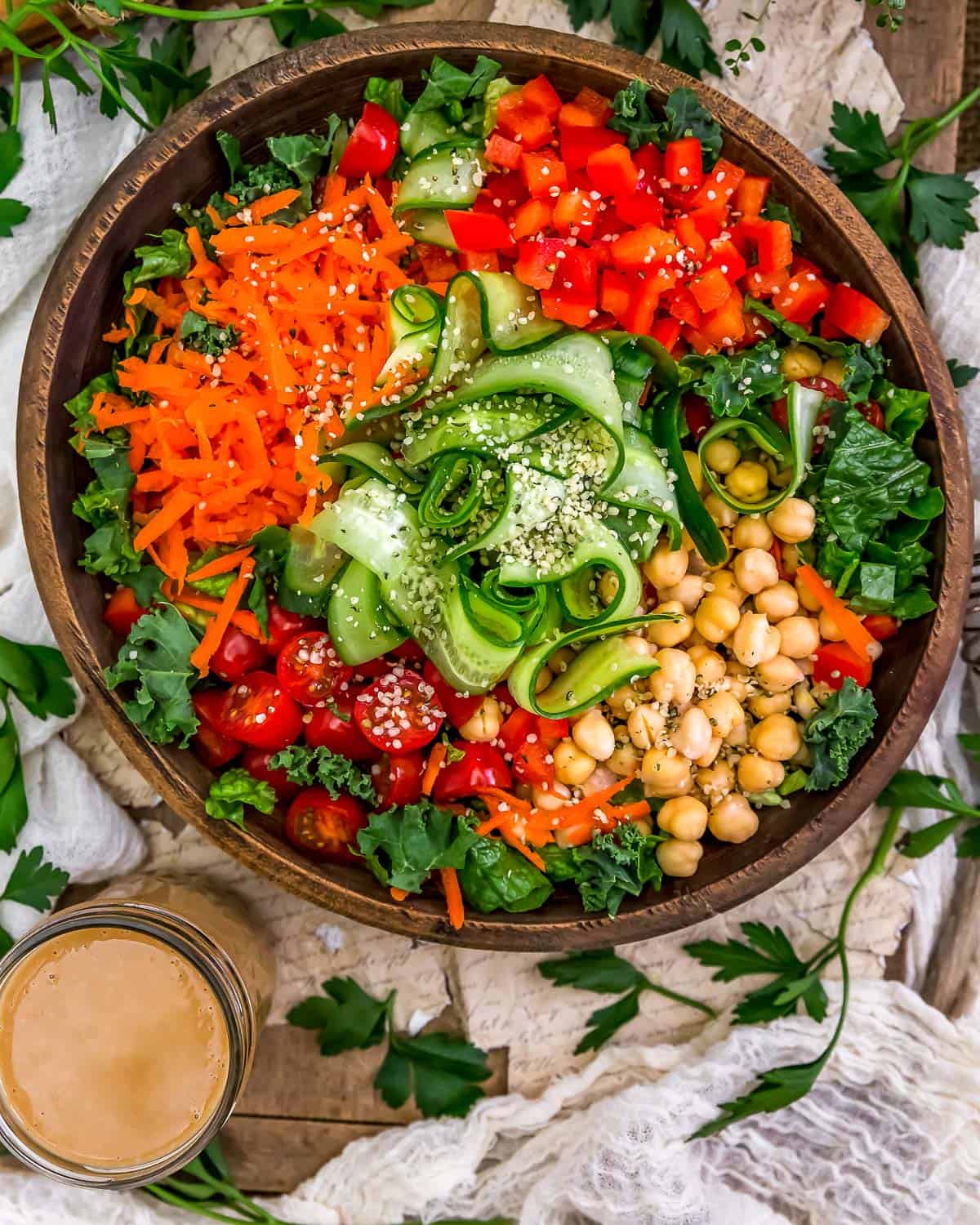 Place all the ingredients into a blender, blend, and enjoy! What could be easier? This Vinaigrette is a fun dressing twist to your salad game.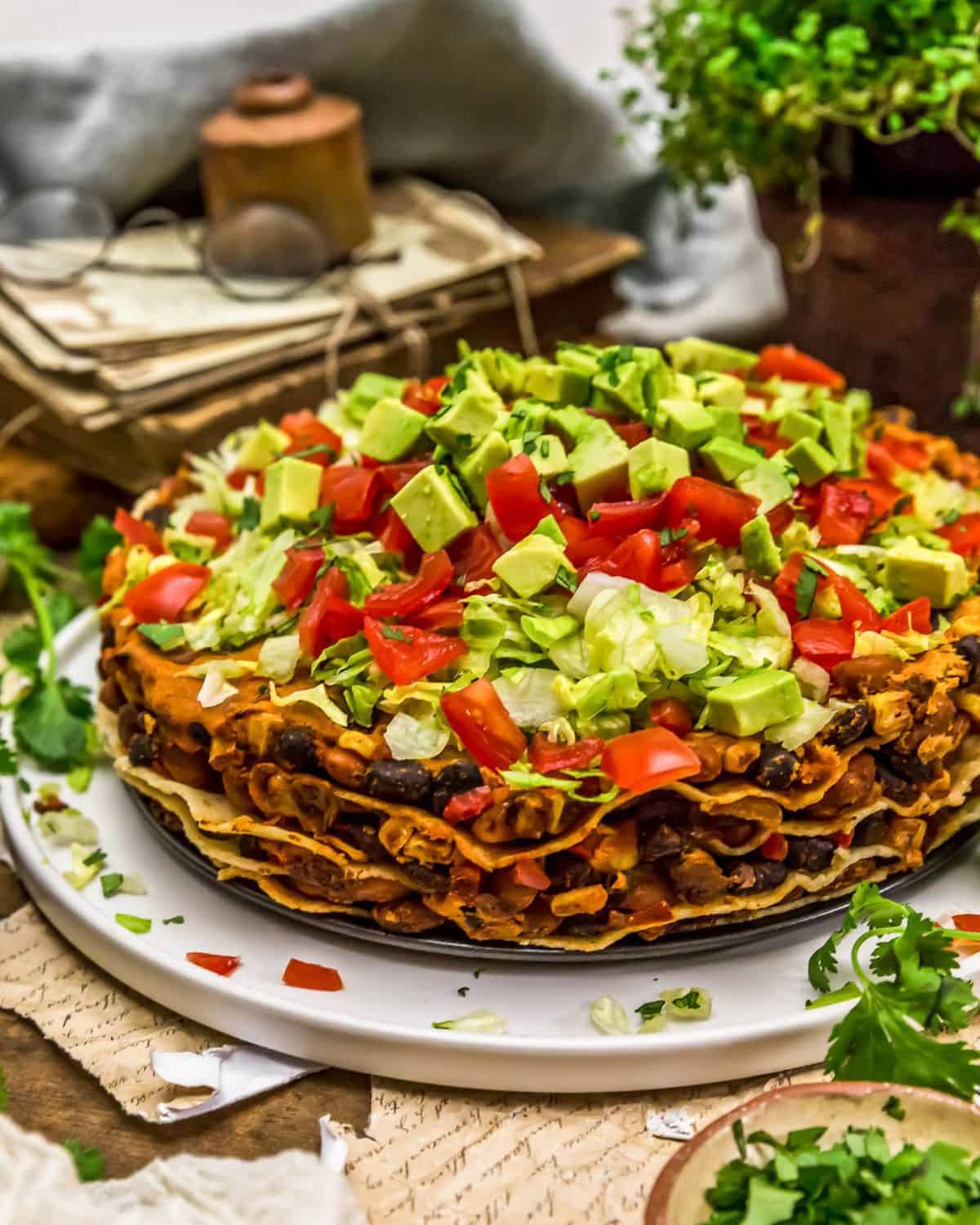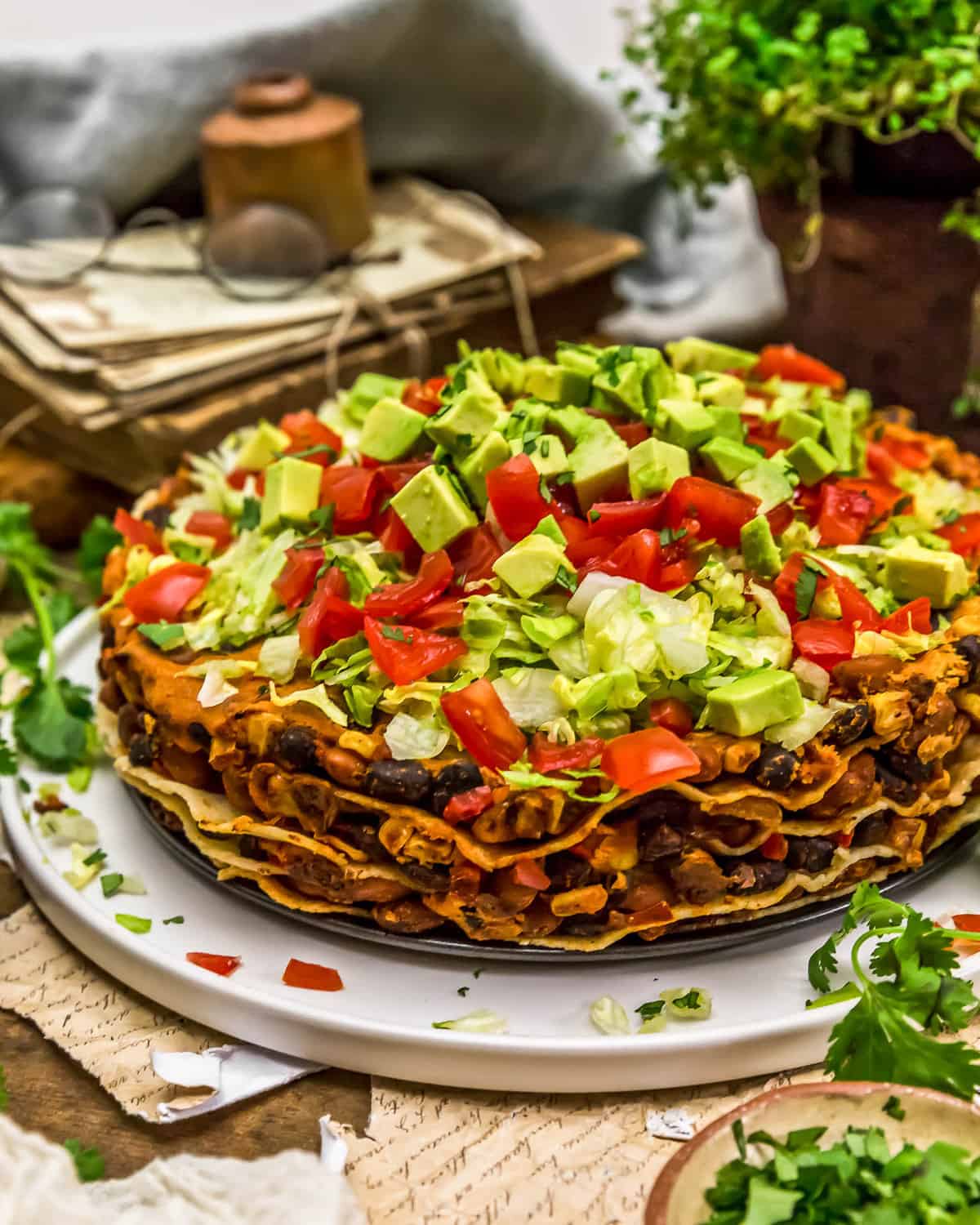 Zesty onions, spicy jalapenos, sweet bell peppers, and hearty beans are perfectly seasoned with Southwestern spices, sandwiched in between layers of tortillas, and smothered in a velvety sauce that is sure to knock your socks off.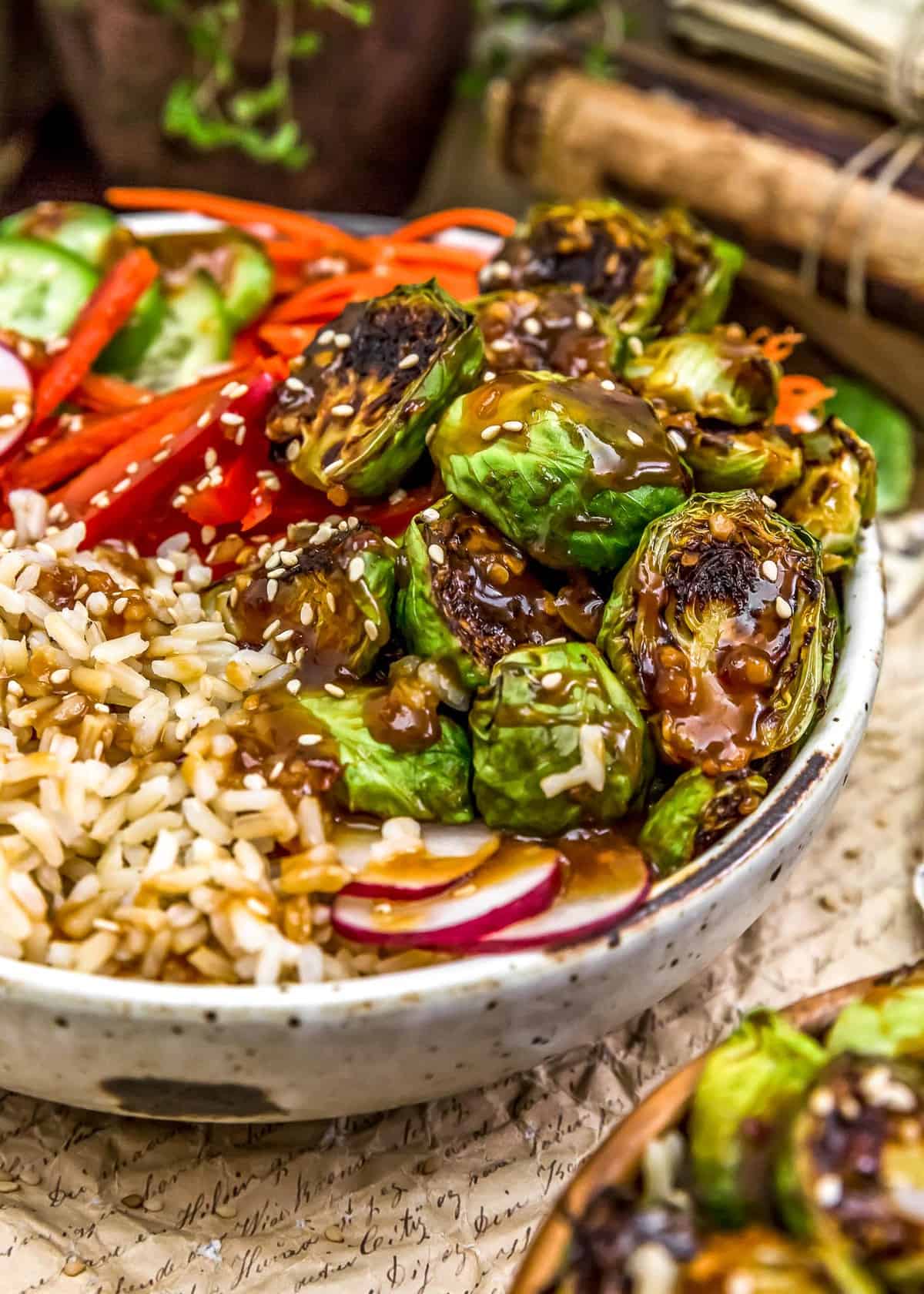 Load these flavorful Brussels sprouts into a bowl of steamed rice with refreshing veggies and you will have a delicious meal filled with healthy flavors and loaded with tons of texture.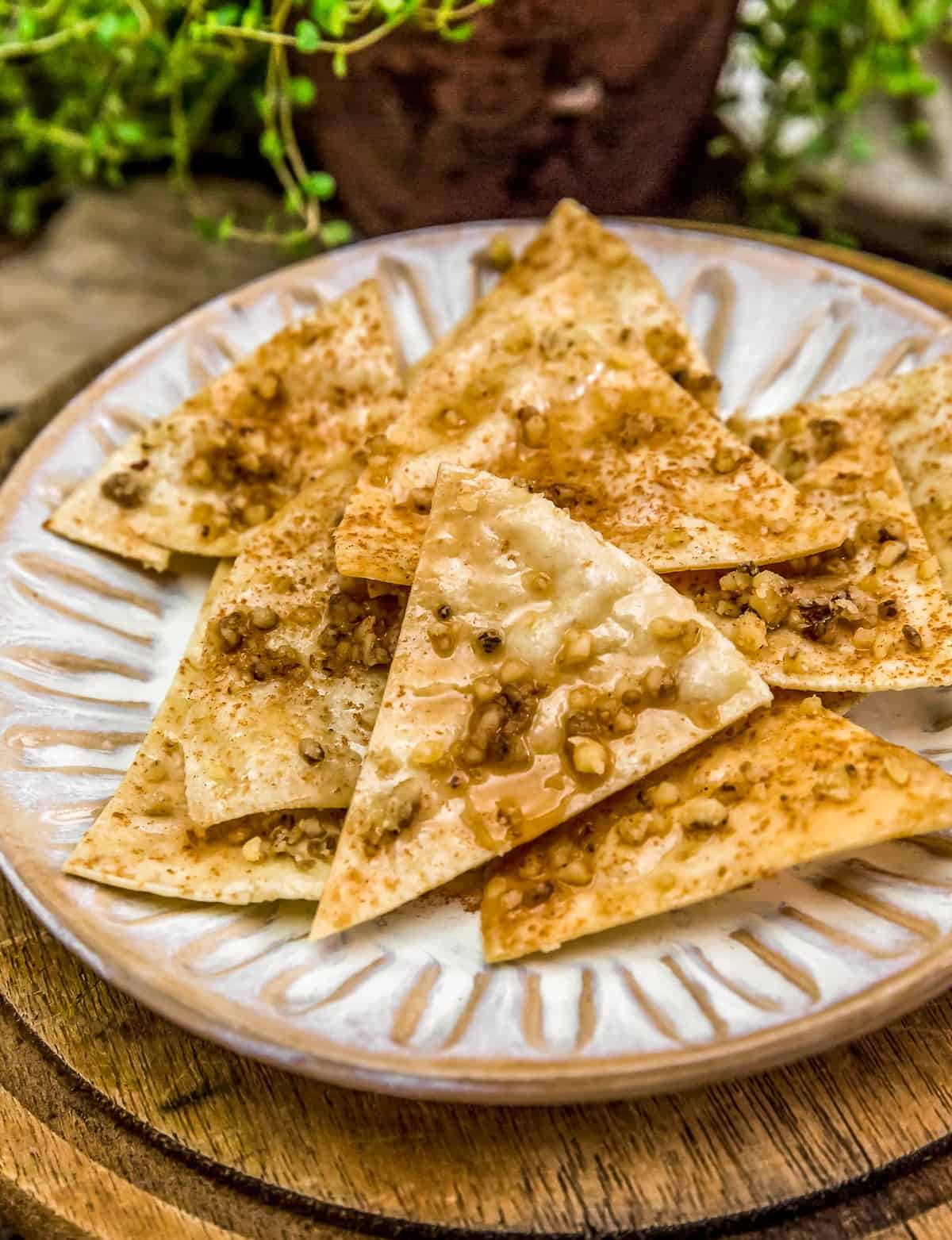 This healthy nod to Italian Bow Tie Cookies (Crostoli, Frappe, or Cioffe) are addictive, you can't eat just one.