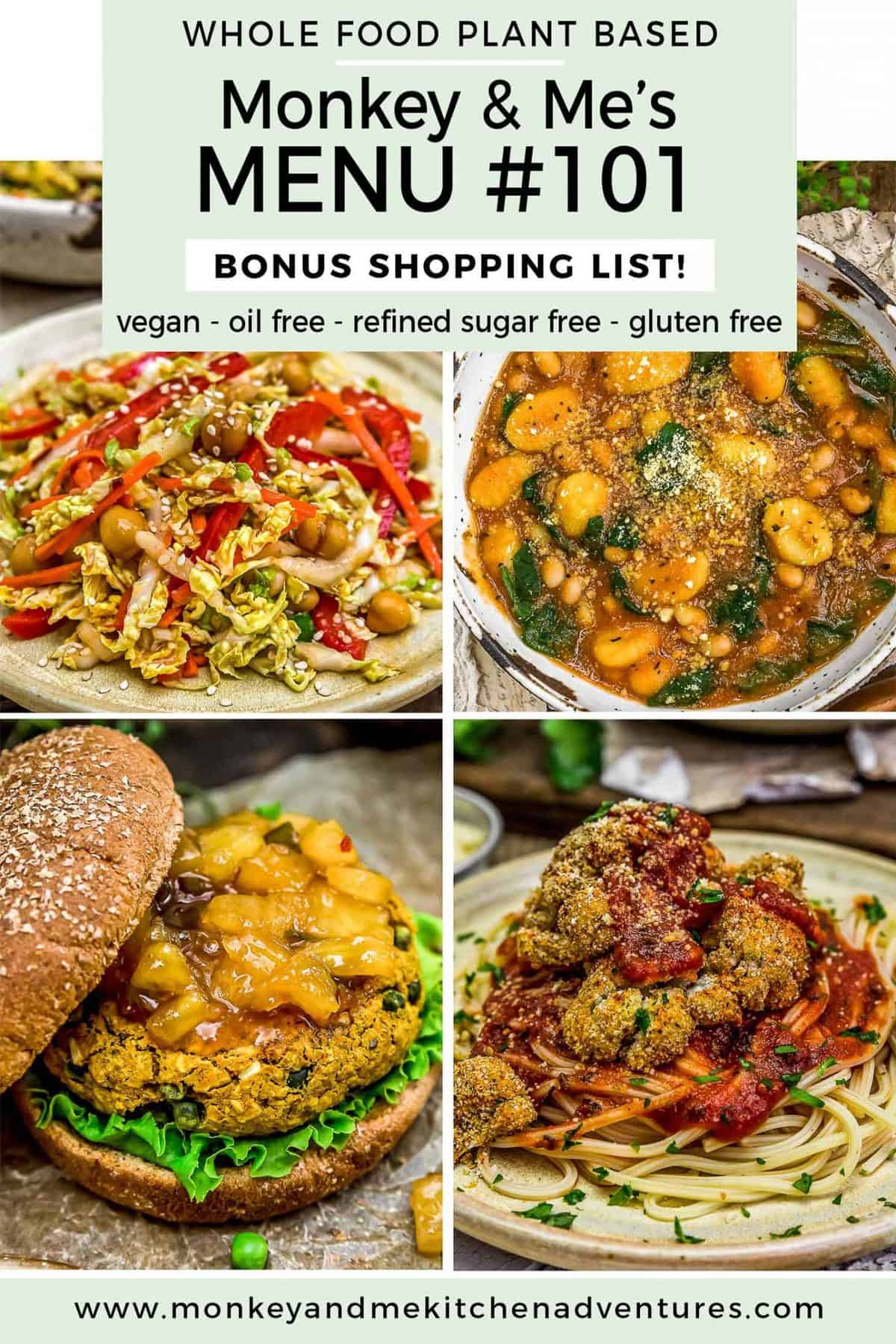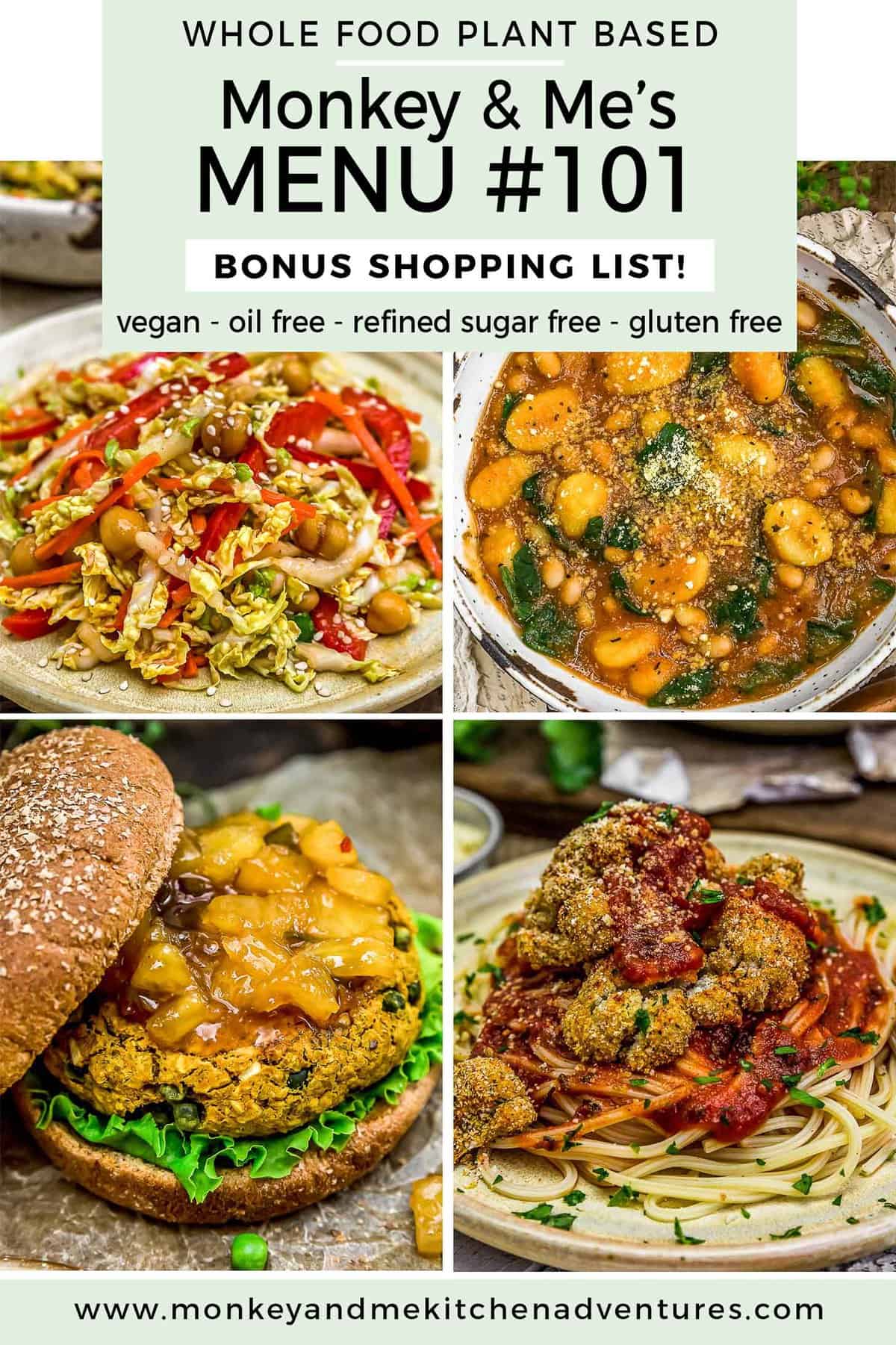 This week's Monkey and Me's Menu features some tasty recipes.  Menu #101 includes a FREE bonus shopping list.  All recipes are Whole Food Plant Based, vegan, plant based, oil free, refined sugar free, no highly processed ingredients, and gluten free.

Downloadable Menu which offers the following:

2 Breakfast ideas
2 Lunch ideas
2 Snack Ideas
5 Dinner Ideas, including a FREE downloaded shopping list (PDF – Below)

A comprehensive (downloadable) shopping list for the 5 Dinners

The shopping list is segmented into the common grocery store sections like "produce, spices, etc." making it easy to pick up these items from your local grocery store.
It also includes product suggestions that are Whole Food Plant Based compliant* for easy reference.  Note: These products are suggestions, please feel free to select your own favorite products.
Includes helpful codes so you can easily subtract items that you choose not to make.

Downloadable Instructions on how the meal plan work.
Note:  The term "Whole Food Plant Based compliant" is from a general standpoint.  There are Whole Food Plant Based diet branches that restrict certain food items.  Our recipes are all Whole Food Plant Based compliant based upon a high-level compliance standpoint. i.e. vegan, plant based, oil free, refined sugar free, minimally processed foods.
Some breakfast, lunch, and snack ideas are simple concepts that require no recipe.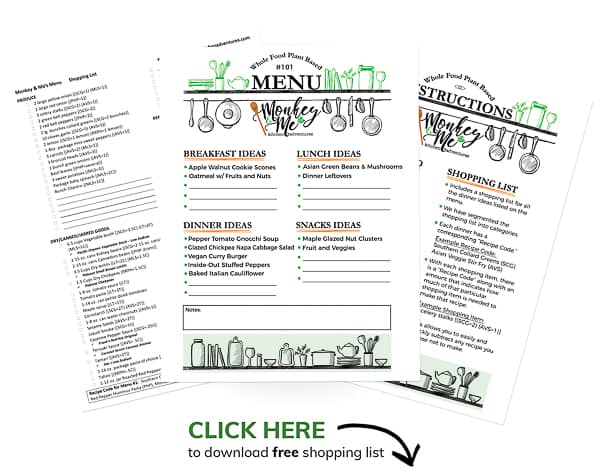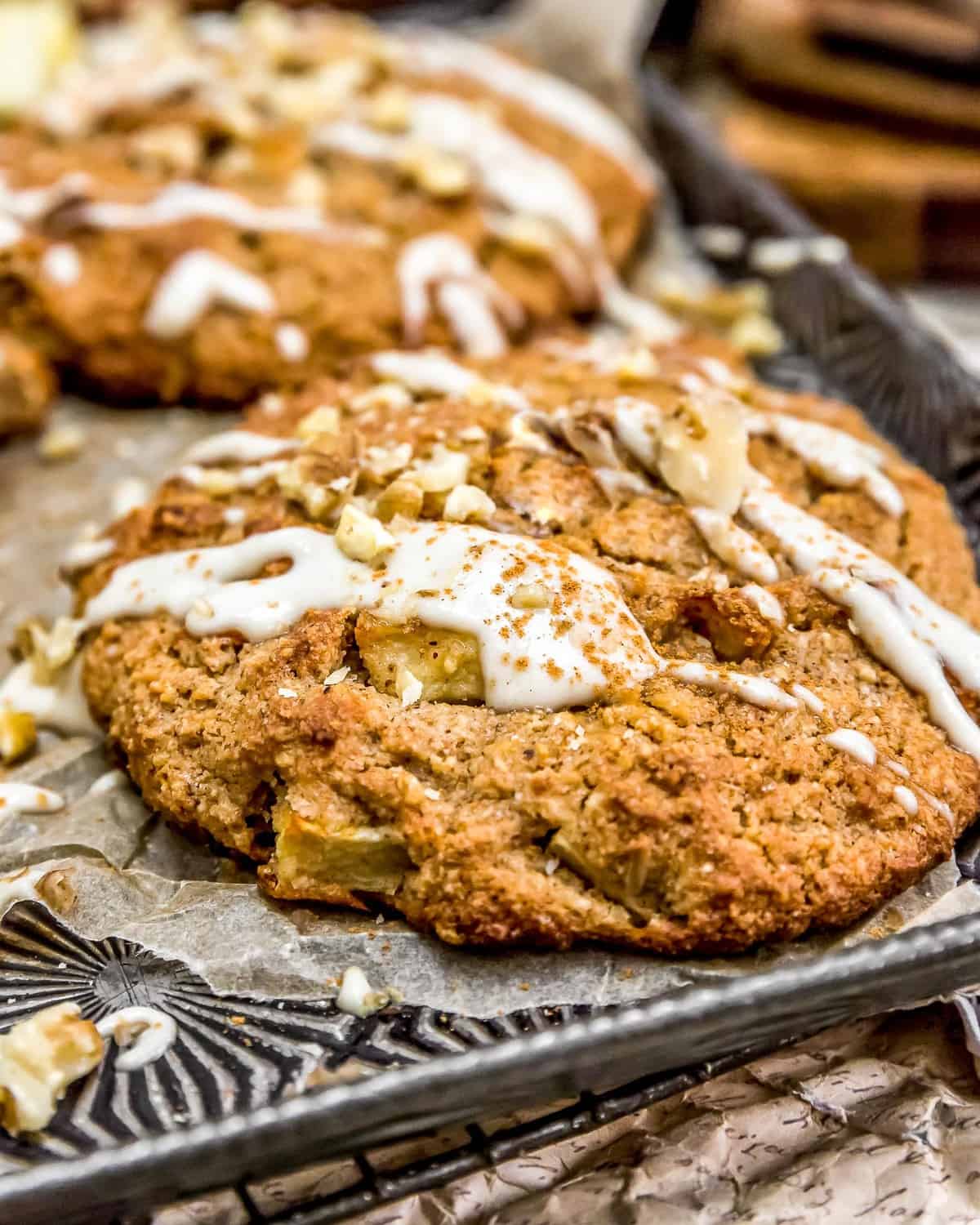 These comforting Apple Walnut Cookie Scones are truly dream worthy. Sweet cinnamon coated apples and tasty walnuts are baked into delicious cookie-scones that are perfect as a breakfast or dessert treat! Tender, soft, crumbly goodness has never been better. Your whole family will be high 5ing you while enjoying this delightful, wholesome treat. Anytime you can have dessert for breakfast, count us in!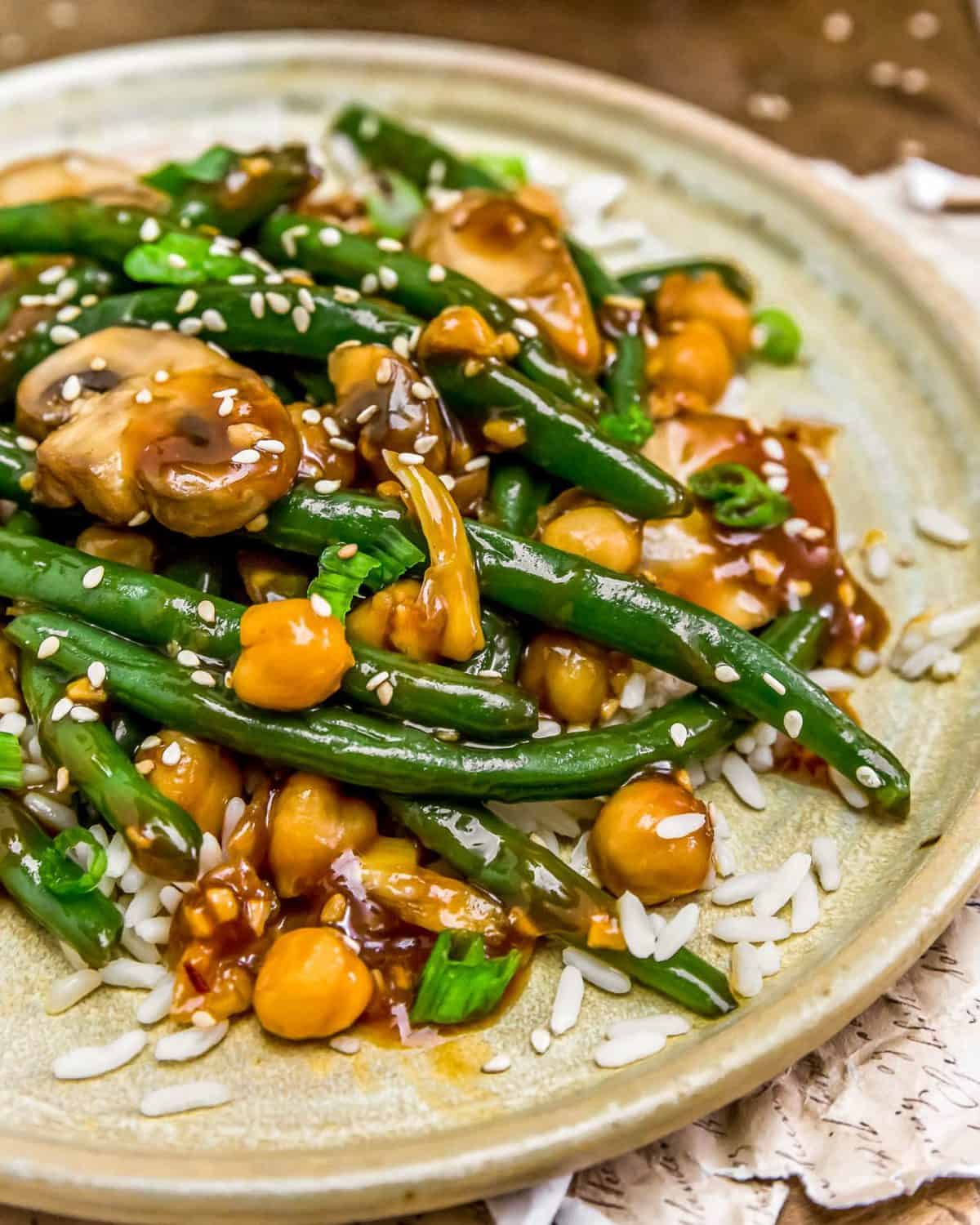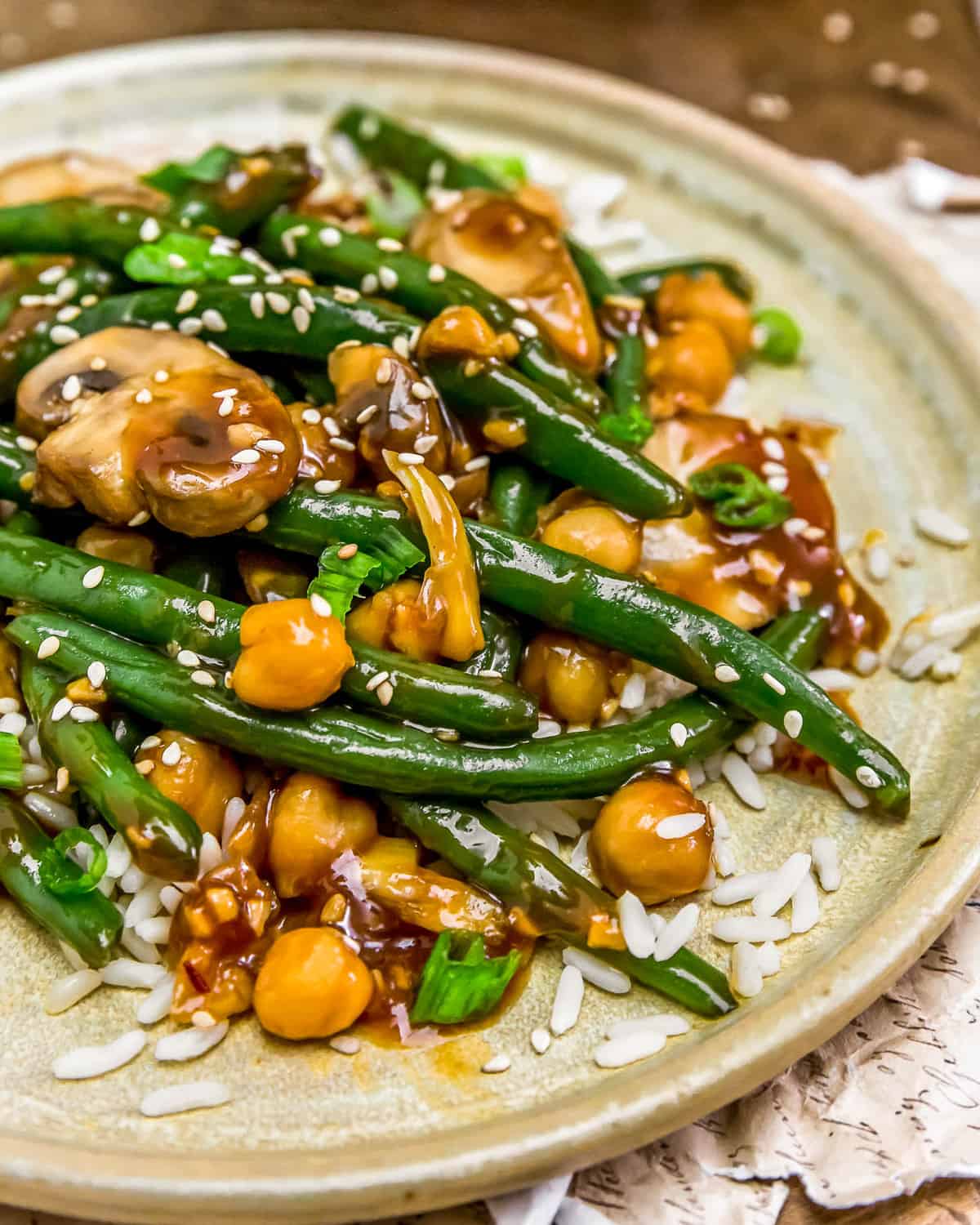 Rice just got a new best friend with this delicious, saucy Asian Green Beans and Mushrooms. It makes for a perfectly healthy, quick weeknight dinner that the whole family will love. Tender-crisp green beans, earthy mushrooms, and hearty chickpeas combined with an amazing umami sauce that is super tasty and satisfying.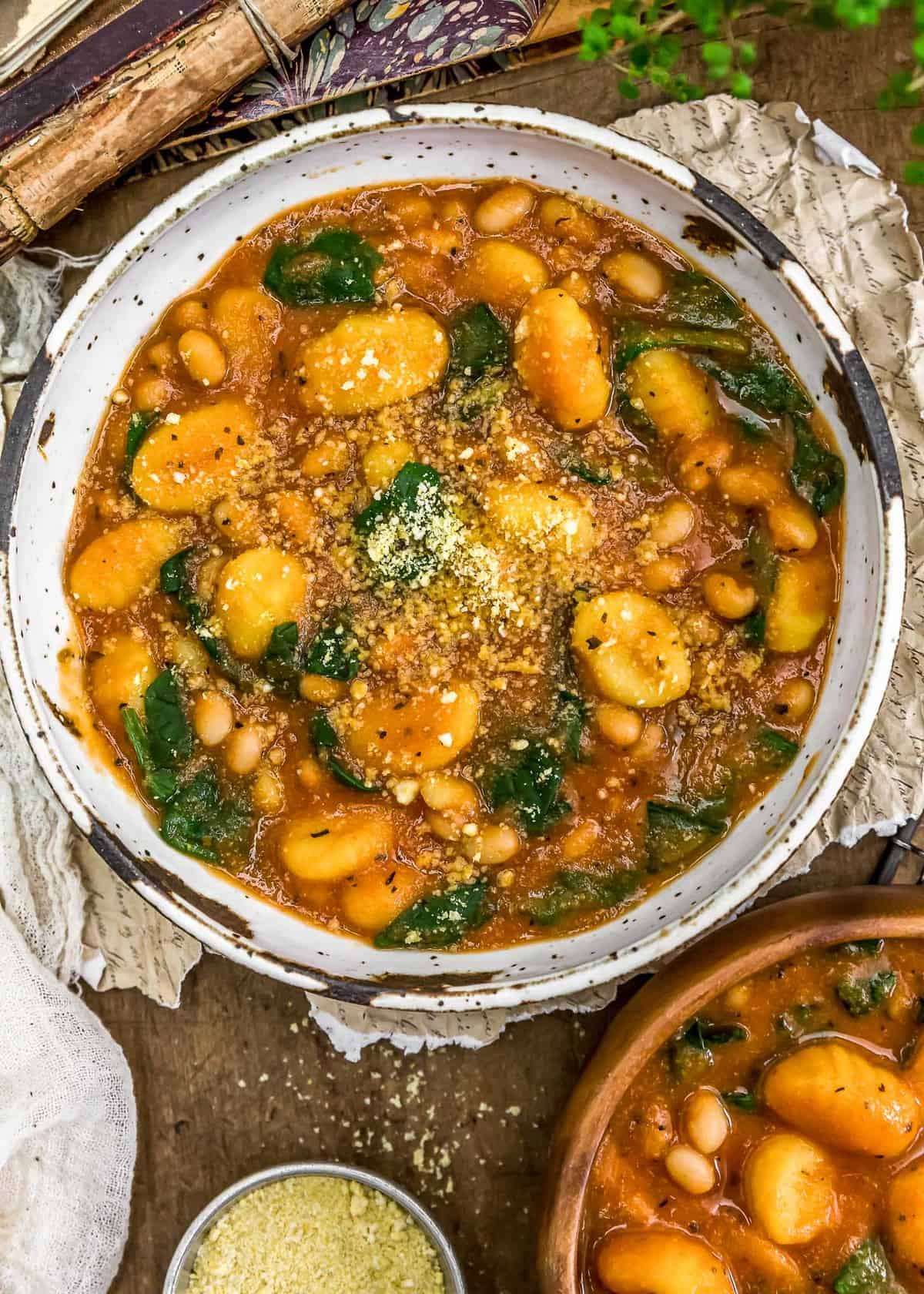 Hearty comfort soup at its best, this easy, creamy Roasted Red Pepper Tomato Gnocchi Soup is filled with delicious Italian spices, San Marzano tomatoes, earthy garlic, zesty onions, roasted red peppers, hearty gnocchi, baby spinach, and protein-packed navy beans. It's bursting with all your favorite Italian flavors and will surely have the entire family running to the dinner table with soup spoon in hand!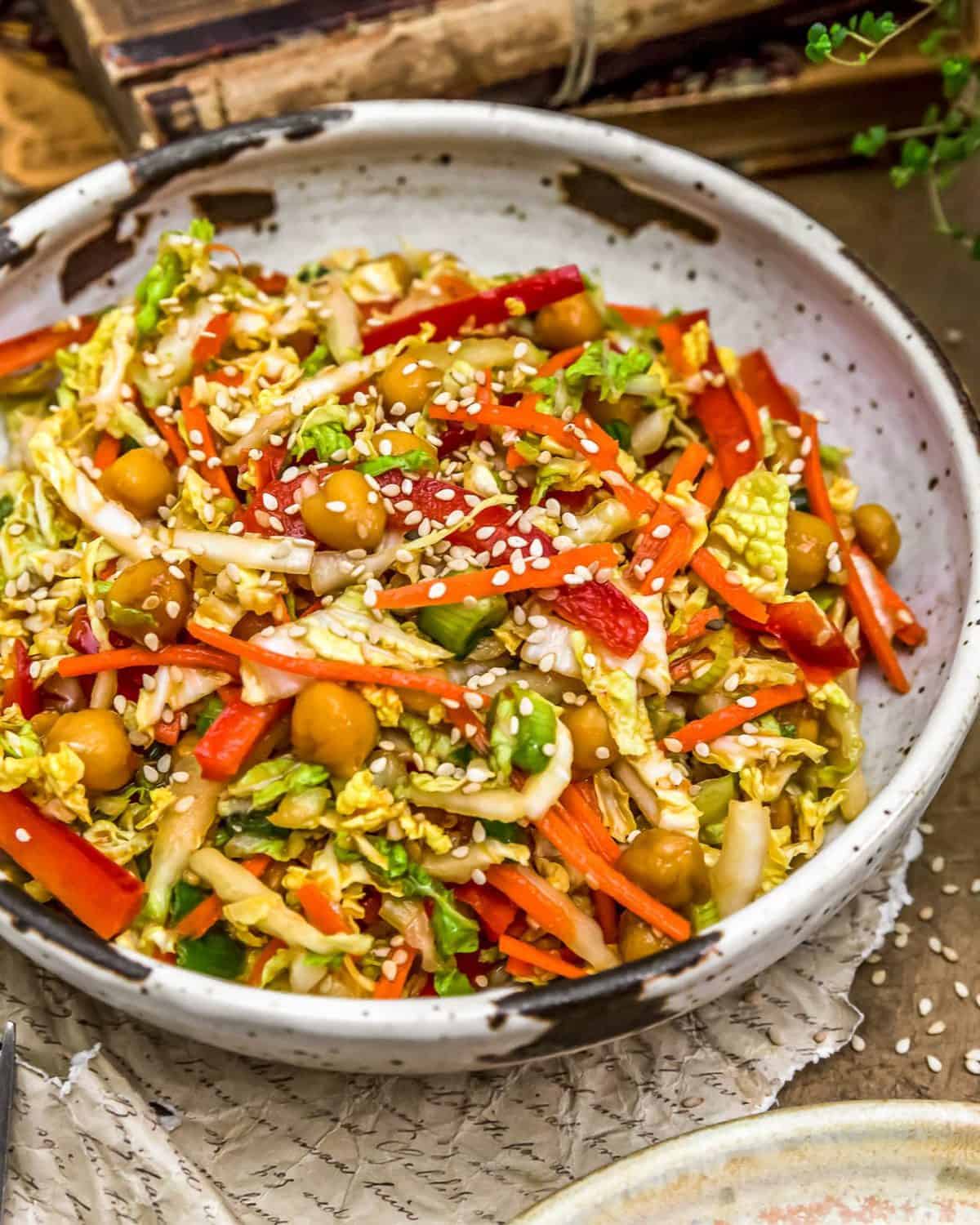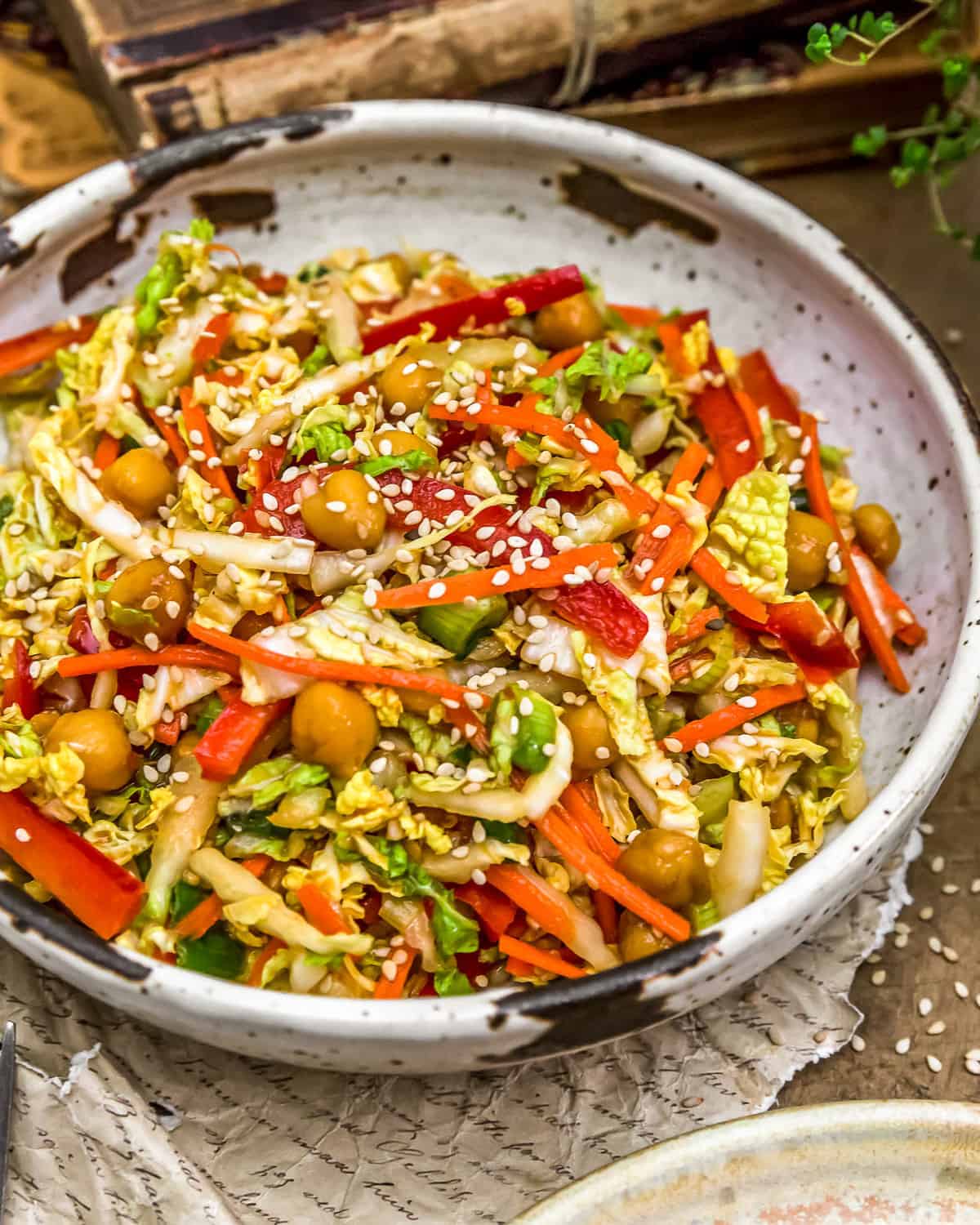 Refreshing, bold flavors come together in this healthy, vegan Spicy Glazed Chickpea Napa Cabbage Salad. Brimming with tasty Asian flavors, this salad combines fresh, crisp nourishing veggies bathed in a tangy dressing and sweet and savory glazed chickpeas. This fun and colorful salad is sure to have the whole family doing a happy dance.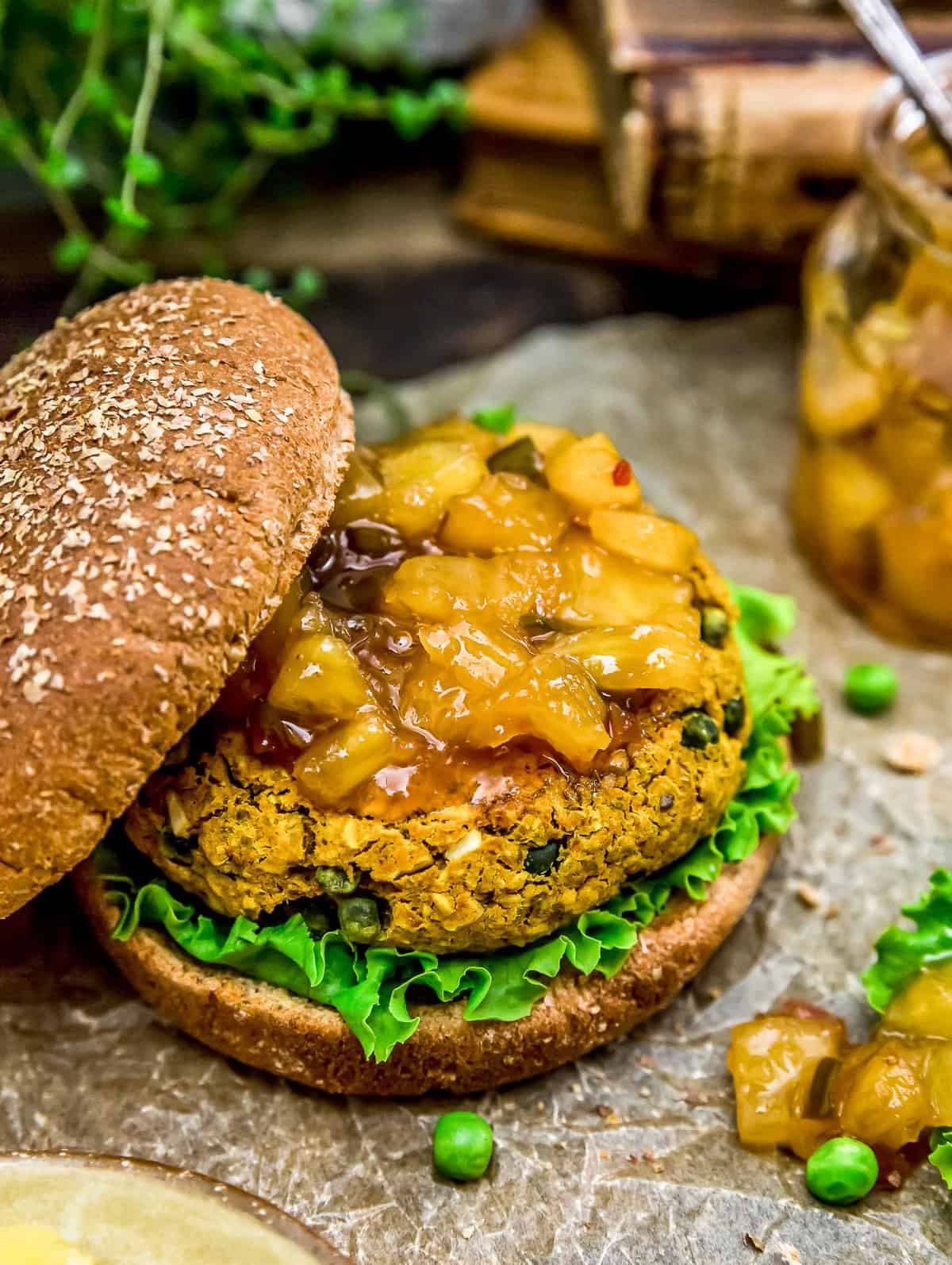 Have you ever had a burger so full of flavor and so incredibly delicious that you wondered where it has been all your life?  Well, we have just the burger for you.  If you love curry, then this Vegan Curry Burger is going to be right up your alley.  Our curry burger is brimming with earthy and savory spices and coupled with a sweet and tangy Easy Pineapple Jalapeno Chutney that makes for an incredible flavor combination that will make you want to make it over and over again.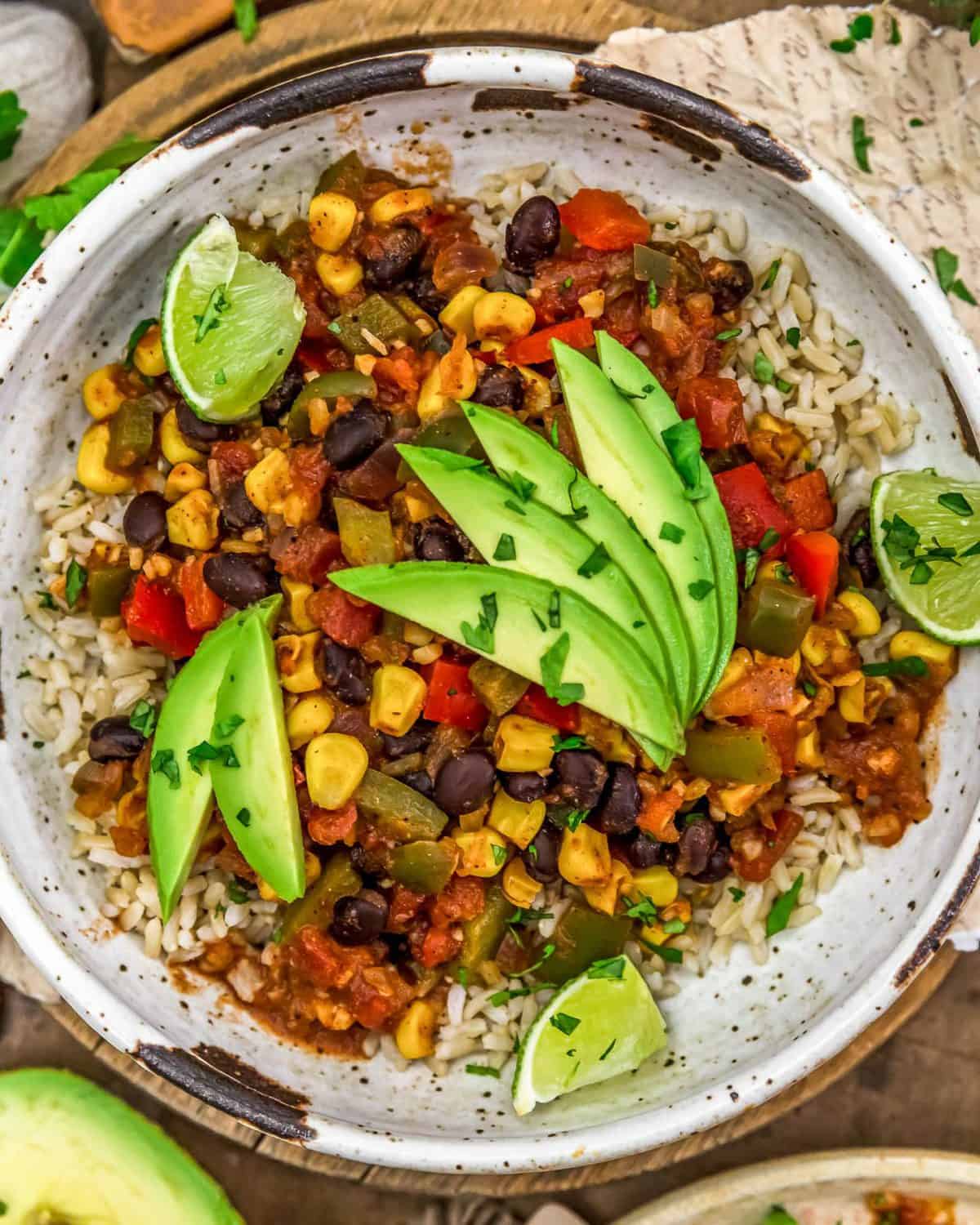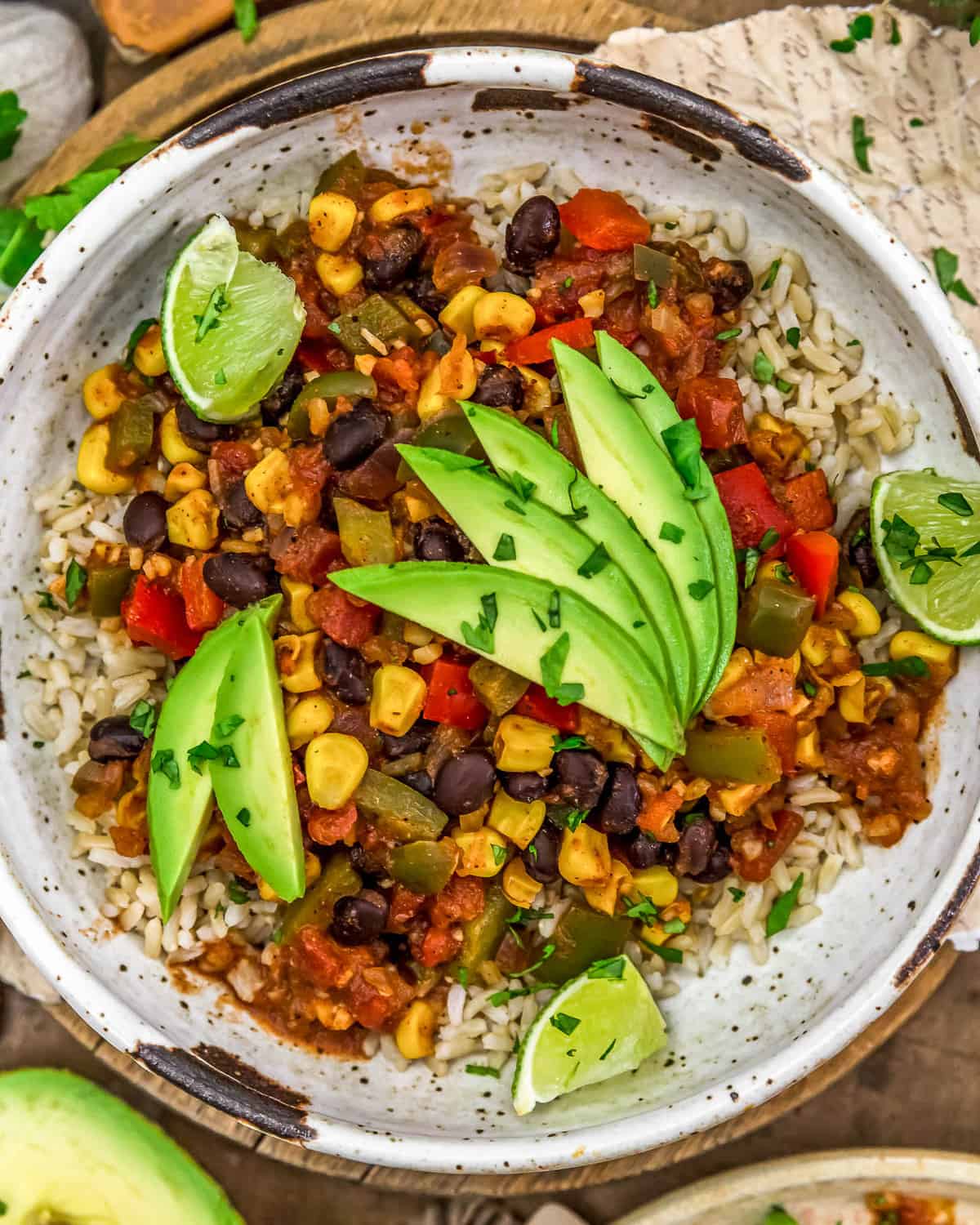 Bringing all those amazing Southwestern flavors together with this delicious and hearty Inside-Out Southwestern Stuffed Peppers dish. Beautiful, rainbow veggies all coated in delicious aromatic Southwestern spices! Serve this fast, low-fat, and wholesome dish over steam rice or baked potatoes with avocado slices, fresh cilantro, and a squeeze of lime!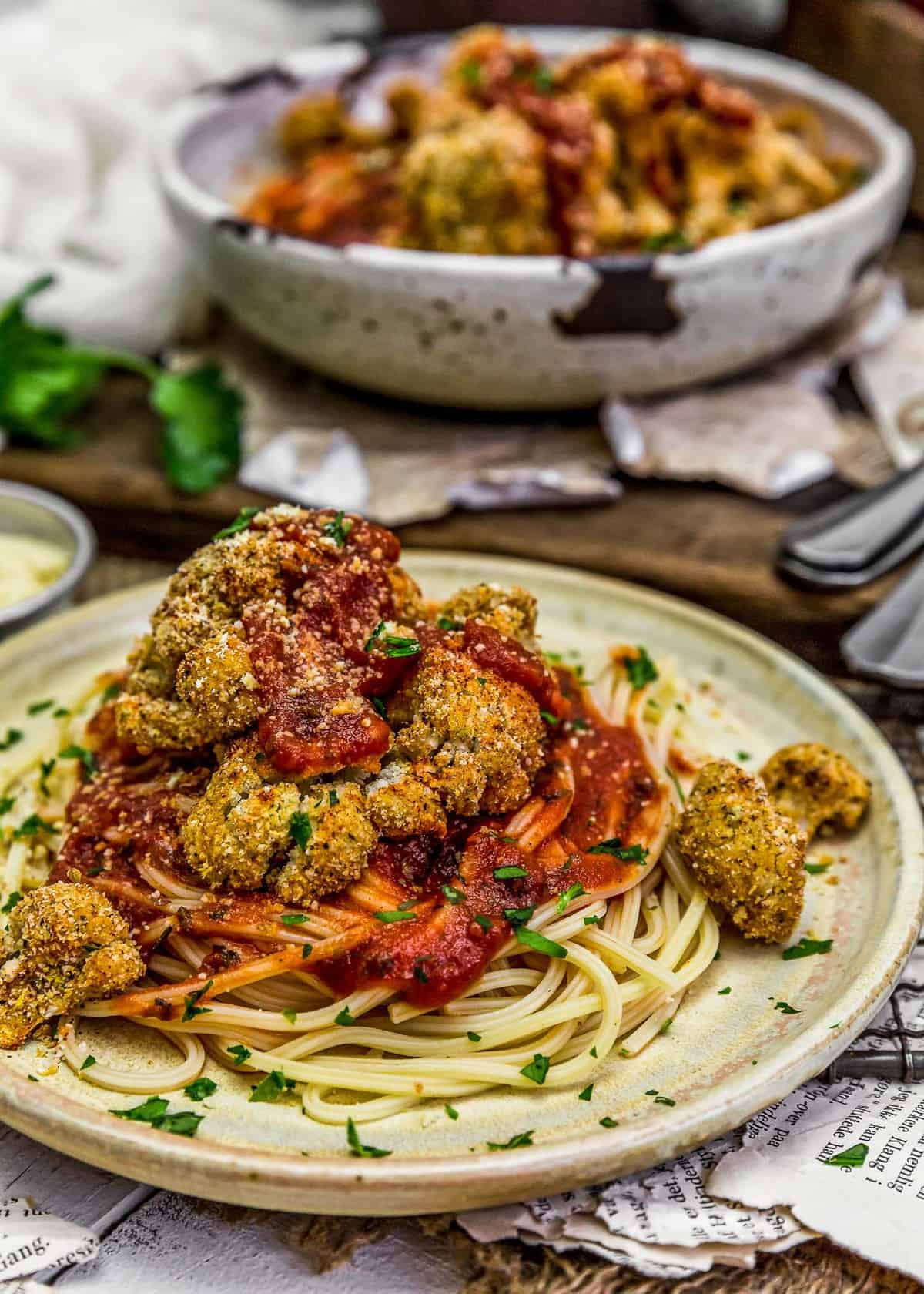 Cauliflower, an ultra-versatile veggie, it can be almost anything! Healthy, comforting, and delicious, this oil-free Baked Italian Cauliflower features nourishing cauliflower that is battered, coated in tantalizing Italian seasonings, and baked in the oven to perfection. Pair it up with your favorite pasta or eat as finger food with marinara dipping sauce!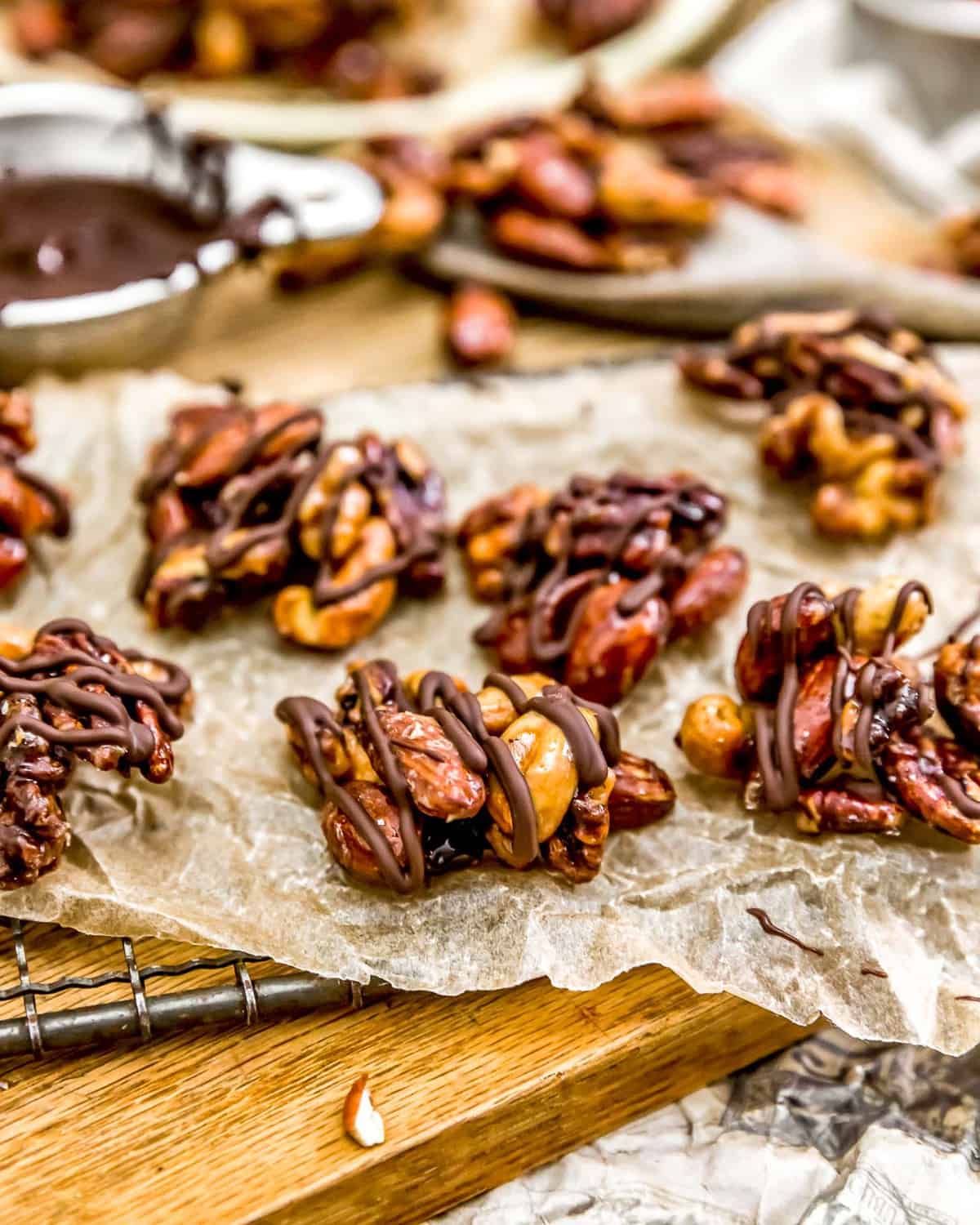 Sticky, crunchy, and chocolatey, these Maple Glazed Nut Clusters are a simple and easy option for a delicious, healthy snack. Pecans, cashews, almonds, and walnuts are lightly toasted, then coated in a tasty maple syrup for a sweet treat that is sure to please.  Take it to the next level with a drizzle of vegan chocolate and large flake sea salt for complete deliciousness.