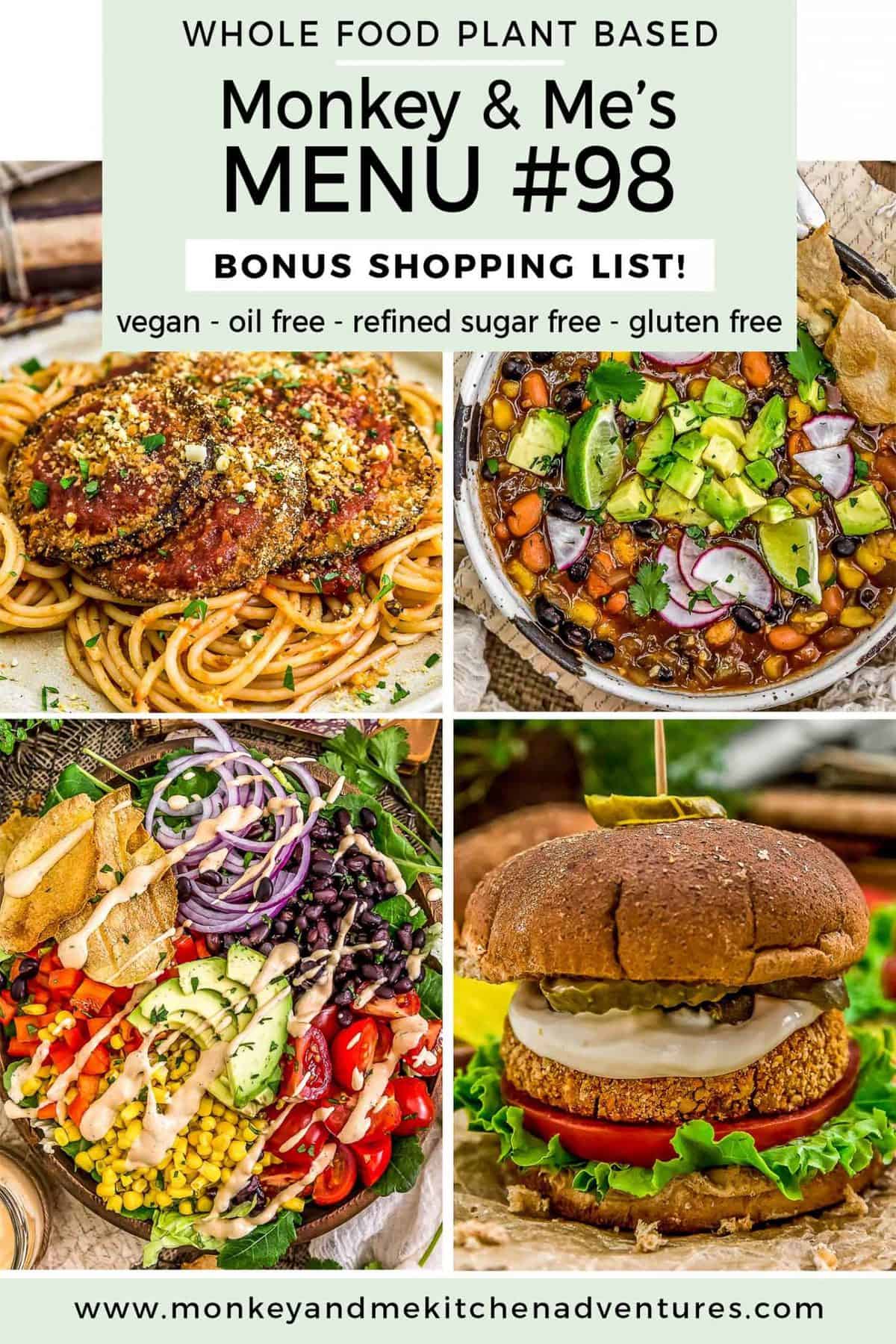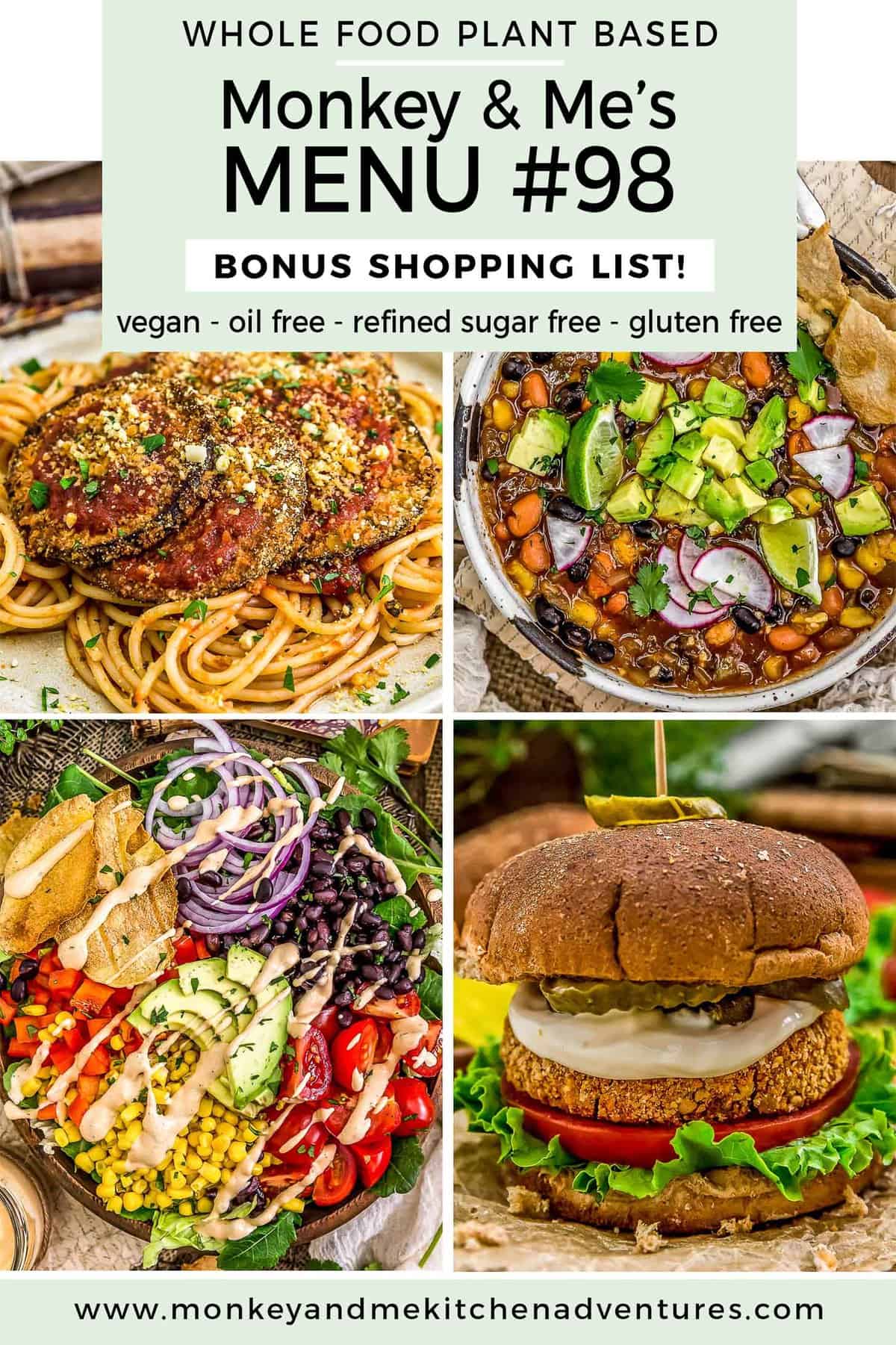 This week's Monkey and Me's Menu features some tasty recipes.  Menu #98 includes a FREE bonus shopping list.  All recipes are Whole Food Plant Based, vegan, plant based, oil free, refined sugar free, no highly processed ingredients, and gluten free.

Downloadable Menu which offers the following:

2 Breakfast ideas
2 Lunch ideas
2 Snack Ideas
5 Dinner Ideas, including a FREE downloaded shopping list (PDF – Below)

A comprehensive (downloadable) shopping list for the 5 Dinners

The shopping list is segmented into the common grocery store sections like "produce, spices, etc." making it easy to pick up these items from your local grocery store.
It also includes product suggestions that are Whole Food Plant Based compliant* for easy reference.  Note: These products are suggestions, please feel free to select your own favorite products.
Includes helpful codes so you can easily subtract items that you choose not to make.

Downloadable Instructions on how the meal plan work.
Note:  The term "Whole Food Plant Based compliant" is from a general standpoint.  There are Whole Food Plant Based diet branches that restrict certain food items.  Our recipes are all Whole Food Plant Based compliant based upon a high-level compliance standpoint. i.e. vegan, plant based, oil free, refined sugar free, minimally processed foods.
Some breakfast, lunch, and snack ideas are simple concepts that require no recipe.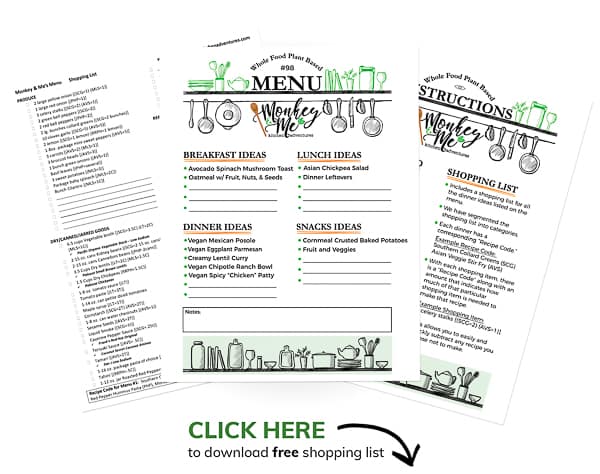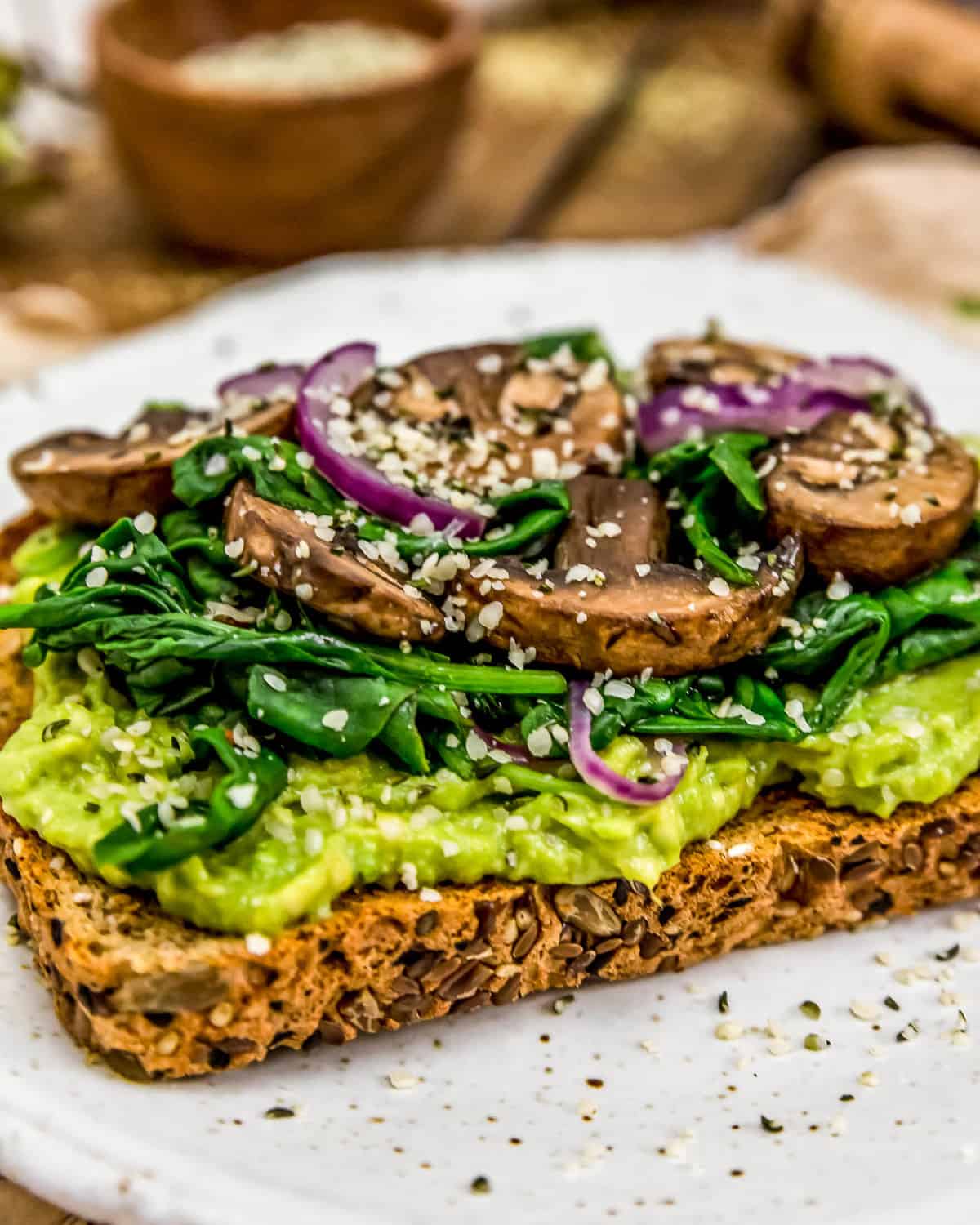 Raise your hand if you love avocadoes! We've got both hands high in the air, and this tasty dish is the perfect avocado fix. From quick breakfasts to easy lunches to kid-friendly snacks, every bite is filled with avocado deliciousness and nourishing ingredients. Quick, easy, and simple, this Avocado Spinach Mushroom Toast is the perfect way to dish up yumminess.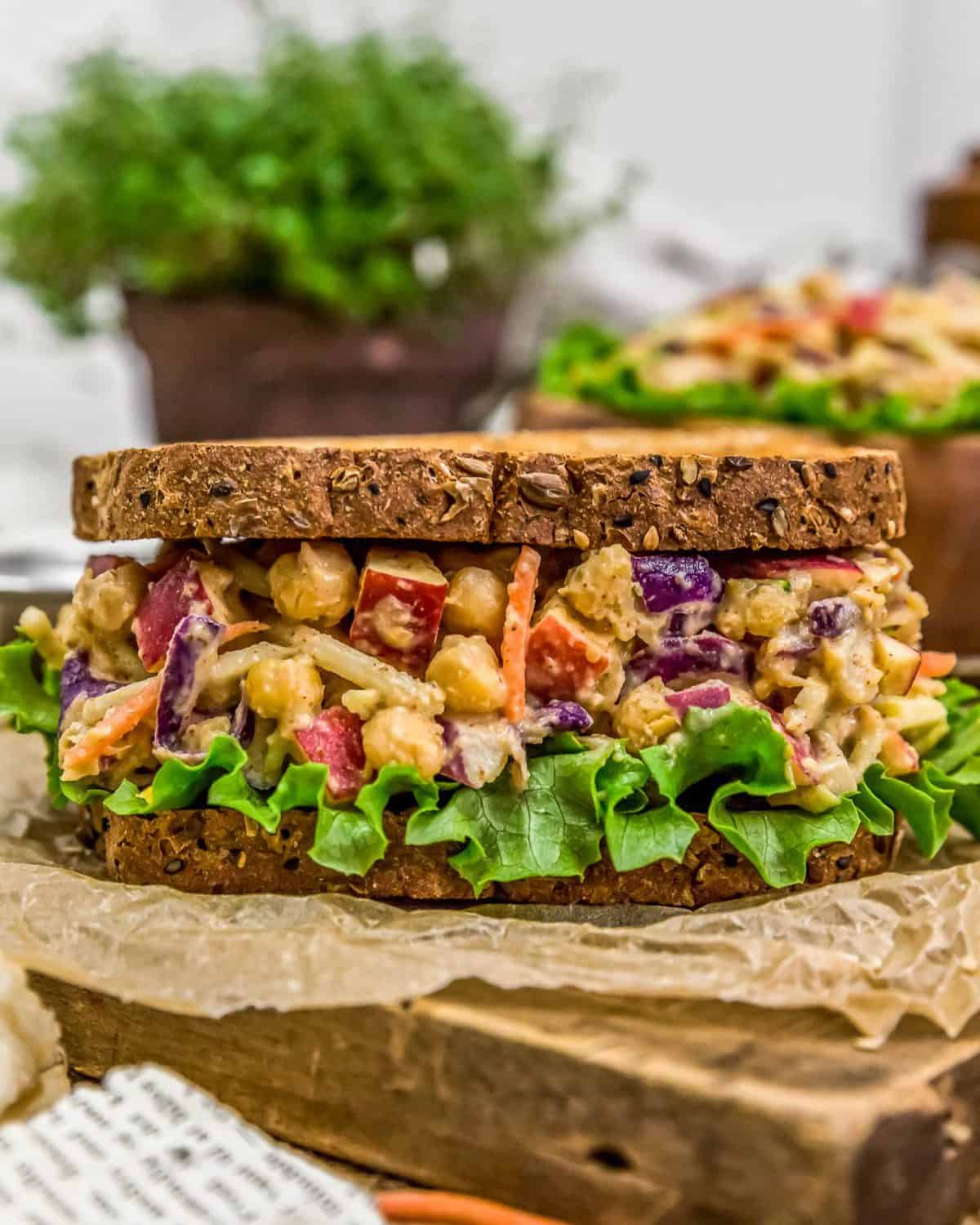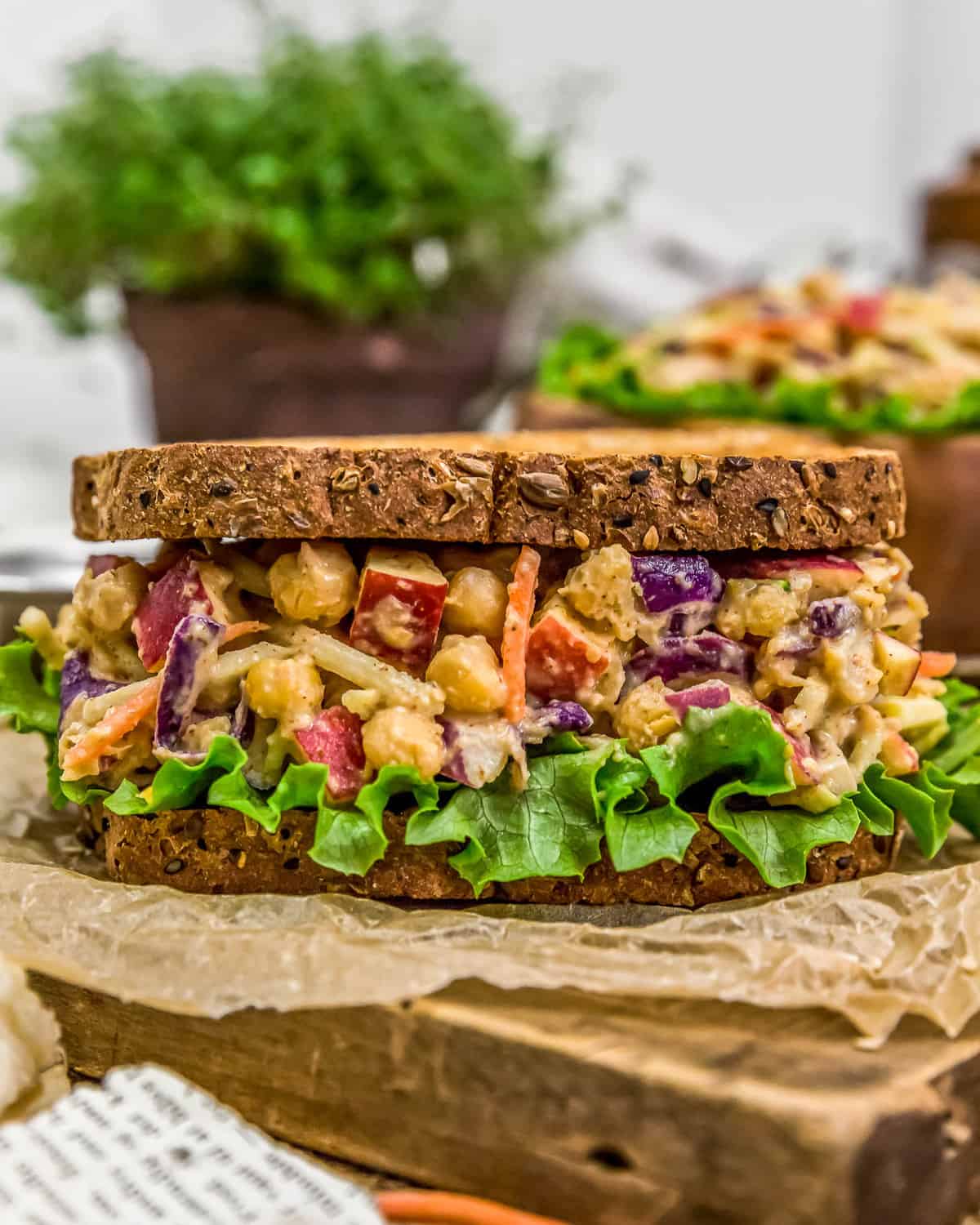 Looking for something bold, refreshing, and full of flavor? This sweet and savory Asian Chickpea Salad is bringing all the must haves together: texture, flavor, heartiness and perfect for a quick and tasty lunch. Full of healthy, feel-good ingredients and packed with tons of Asian flavor, this wholesome salad is filled with protein-packed chickpeas, nourishing rainbow slaw, sweet apples, and zesty red onions, all bathed in an awesome Asian inspired creamy dressing.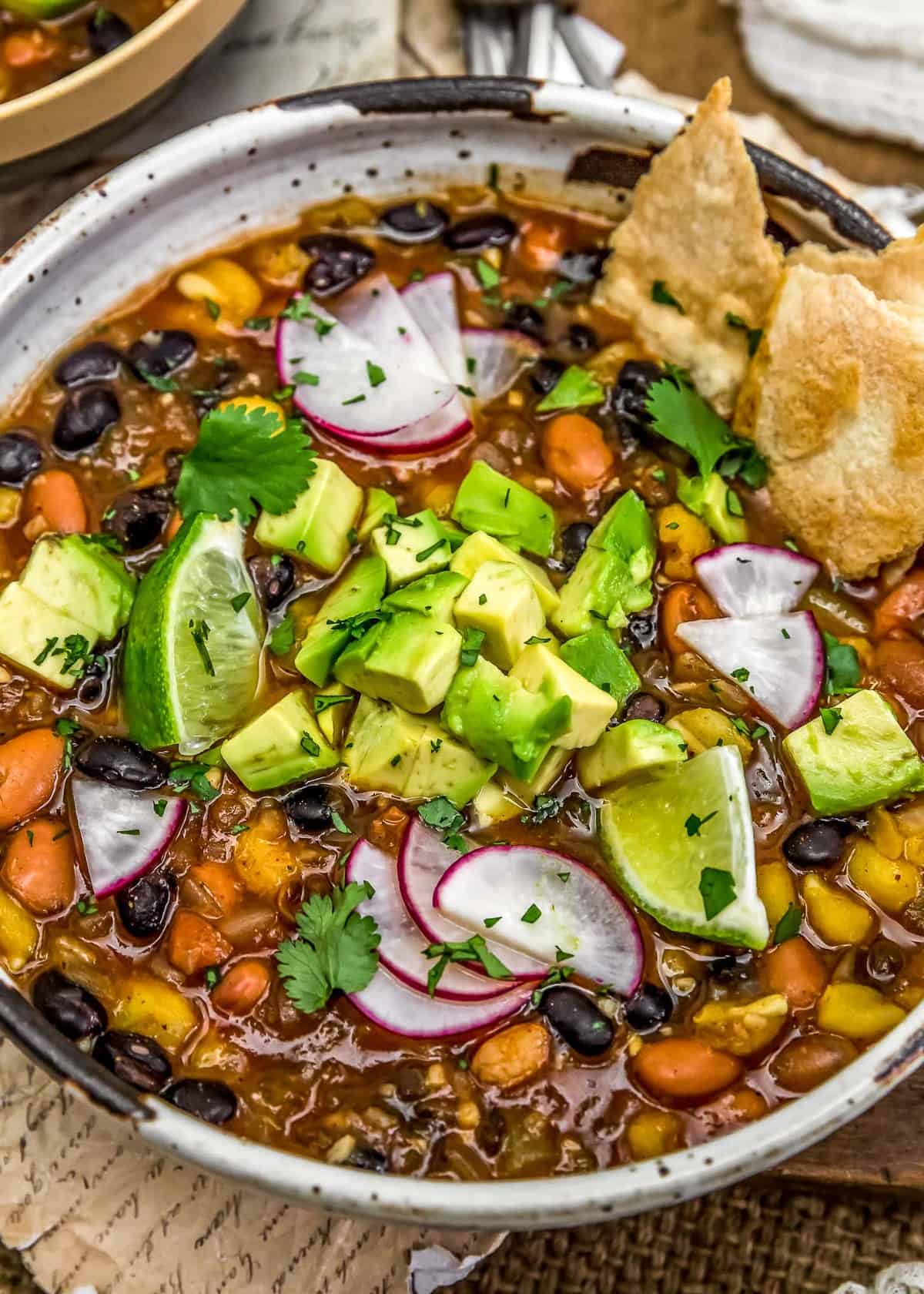 Mexican comfort soup at its best, this wholesome twist and nod to the classic posole is sure to have you doing your happy dance. Bursting with flavor and comforting goodness, this Easy Vegan Mexican Posole soup is filled with delicious warming spices, nourishing veggies, hearty hominy, and protein-packed beans. Ladle up a bowl with all those delicious classic fixings, and it will surely have the entire family running to the dinner table with soup spoon in hand!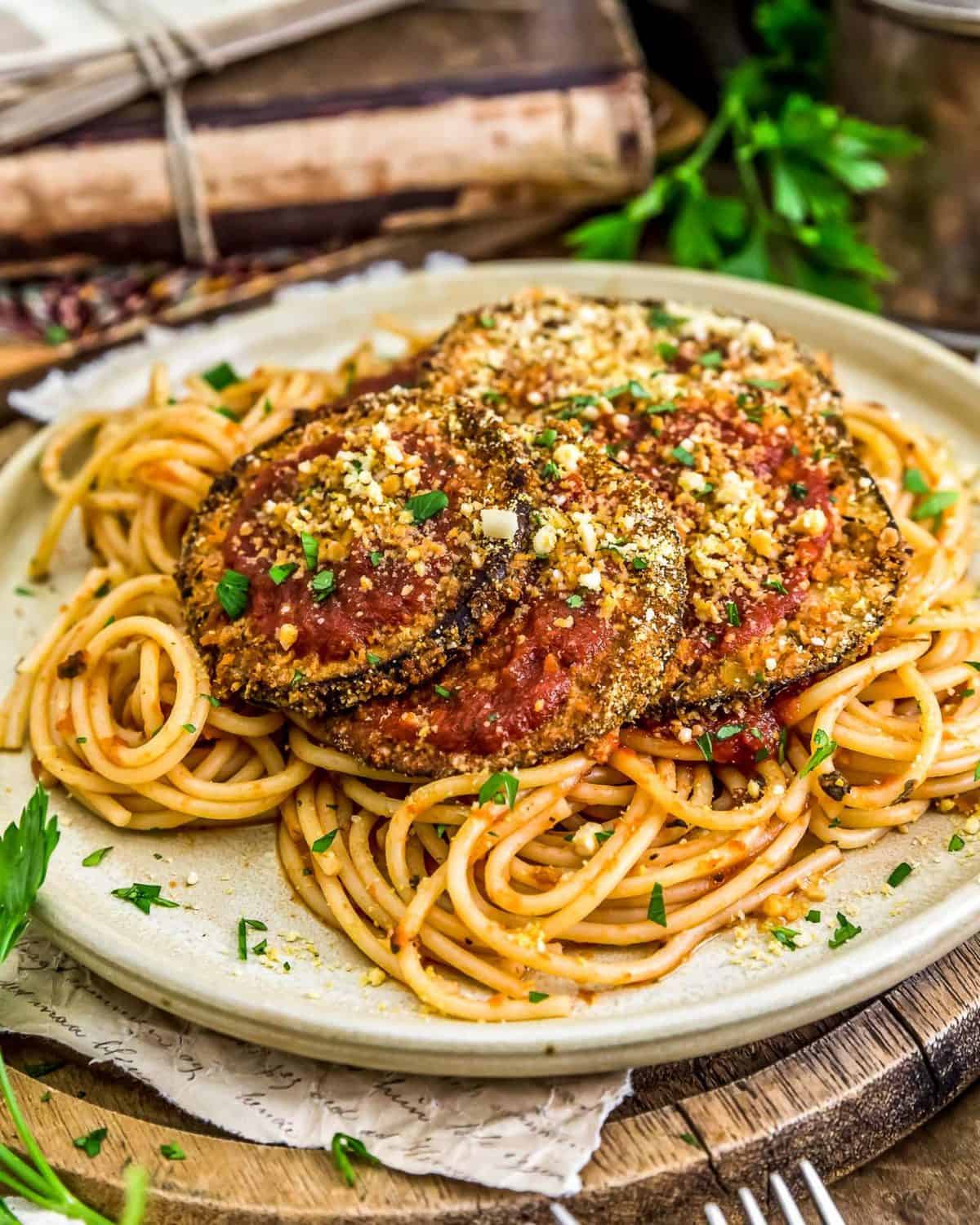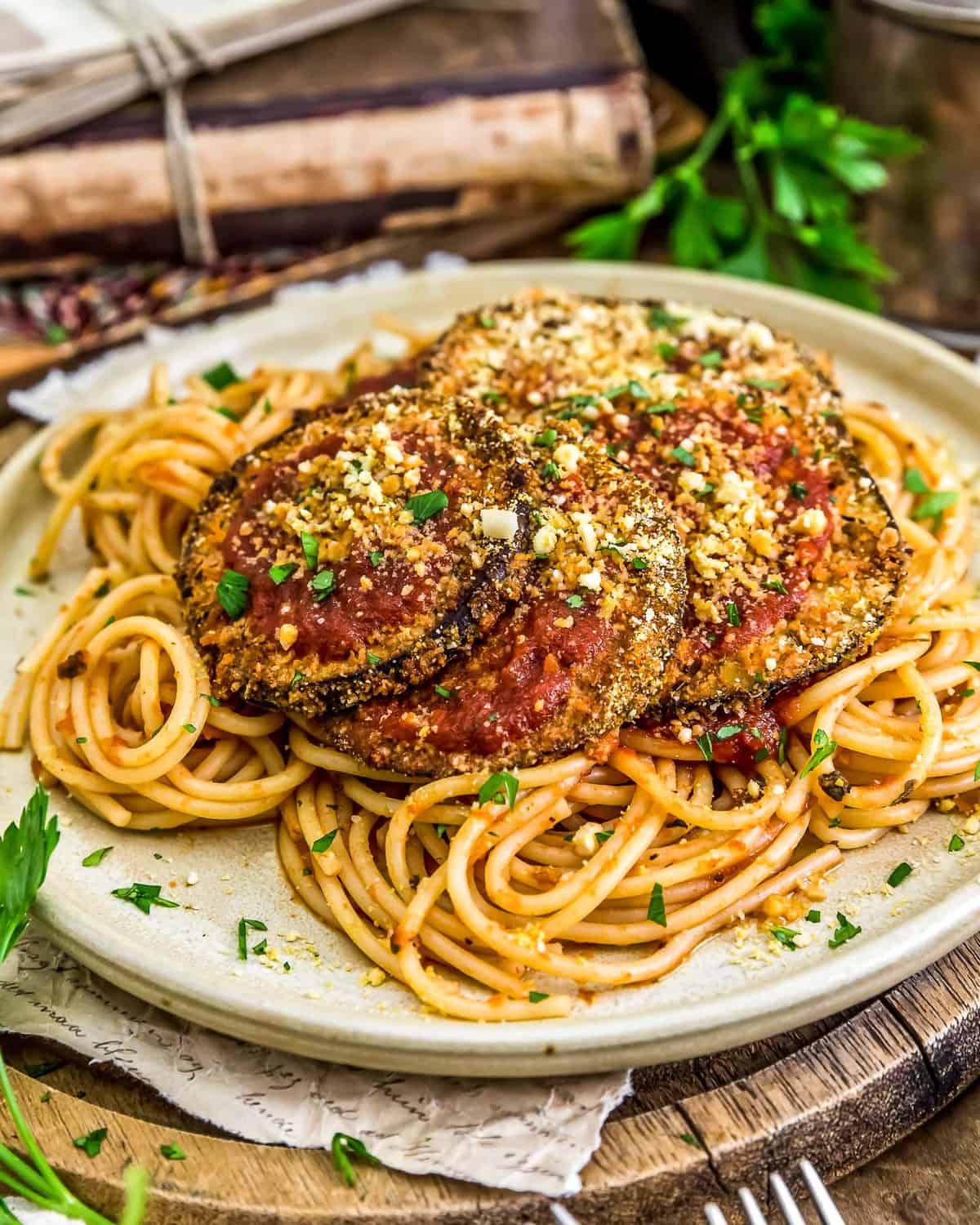 Oven baked to perfection, this oil-free Vegan Eggplant Parmesan is brimming with flavor. Seasoned with a delicious blend of Italian spices and baked with a crispy coating that is sure to remind you of all that traditional goodness, but with a healthy twist. Couple with marinara sauce and a sprinkle of Vegan Parmesan Cheese, this Italian classic is sure to please; the whole family will gobble them down!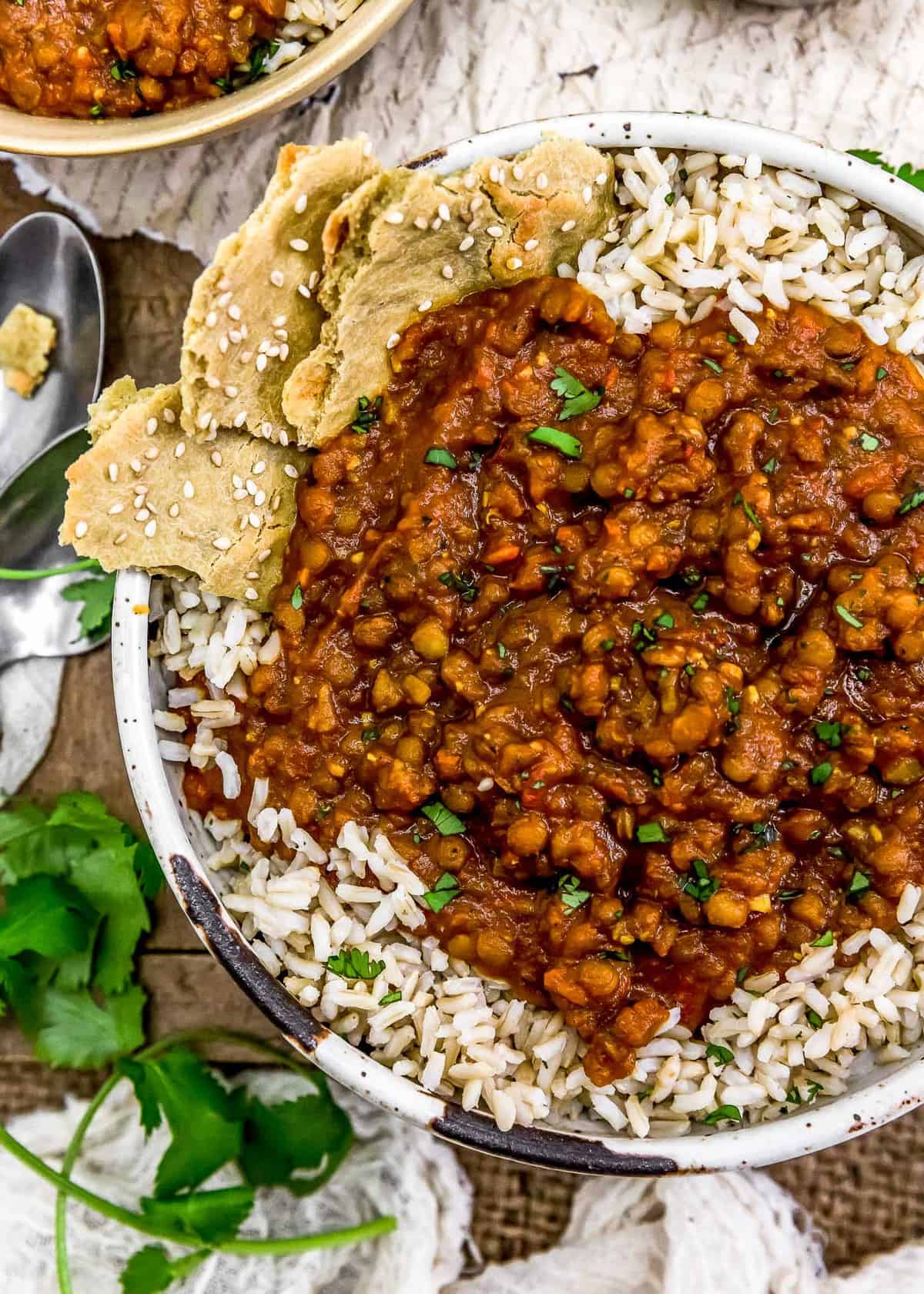 Calling all lentil lovers! Brimming with comforting flavors, this easy to make Creamy Lentil Curry is packed full of delicious Indian spices, and the whole family will fall in love this hearty filling dish! Serve it plain, over rice, or over a baked potato; it's perfect for a weeknight dinner and makes plenty for freezer friendly meal planning.
Salads are life, and we've got a new dressing that is sure to take you straight to flavor town. Creamy, rich, and delicious, this healthy Vegan Chipotle Ranch Dressing is everything you could ever want in a Southwestern dressing. It's perfectly smoky with notes of tangy goodness; every bite is a flavor explosion of deliciousness in your mouth.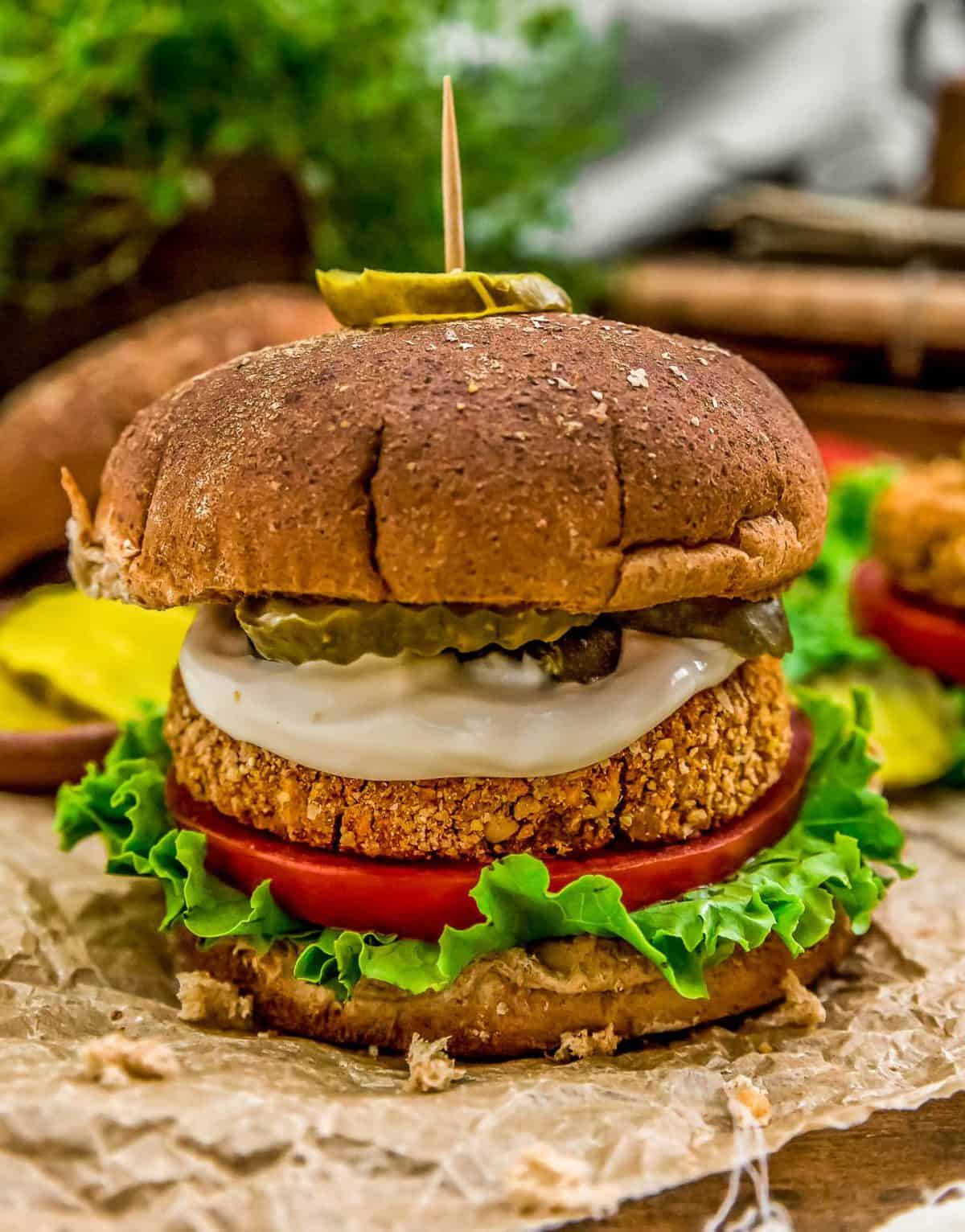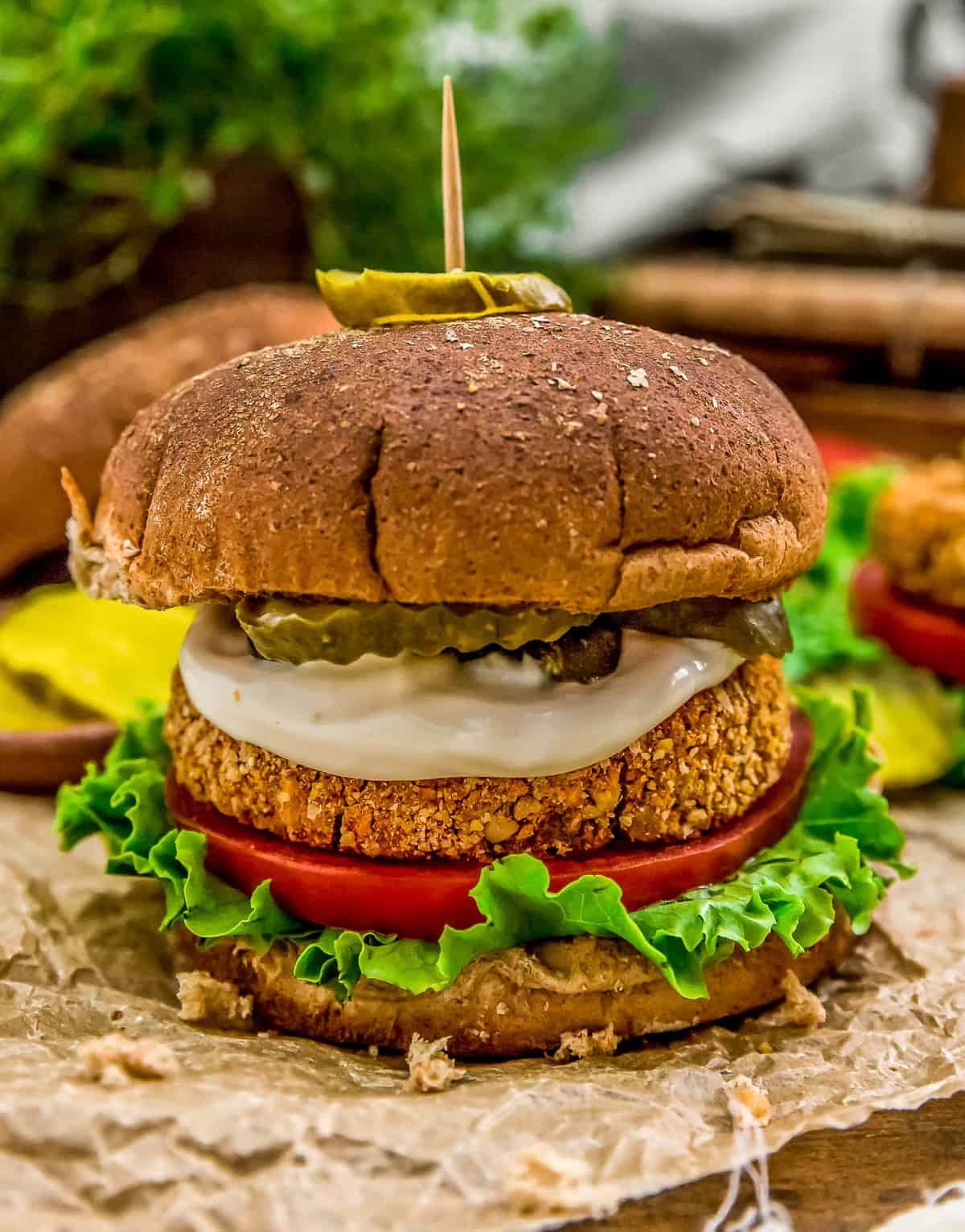 We are always looking for ways to spicy up your life and what better way than putting a vegan spin on a beloved drive-thru spicy chicken sandwich! This beauty is guaranteed to knock your socks off and then some with its authentic, come to mama deliciousness. This healthy sandwich features a flavor-packed chickpea patty, coated in a spicy crumb coating that is packed with tastiness, then baked in the oven to perfection. The whole family will thank you!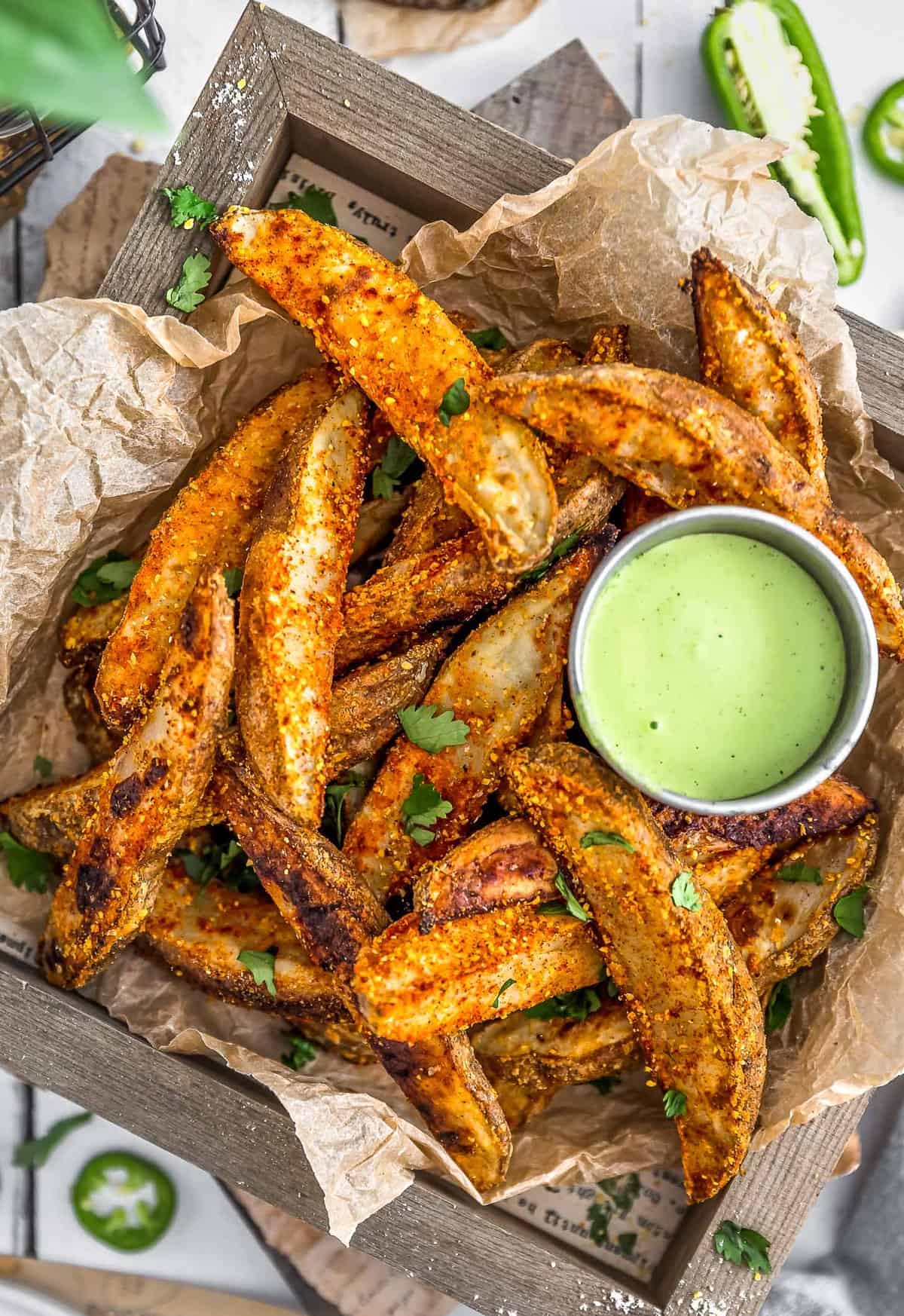 Say hello to these golden potatoes of pure happiness! Perfectly seasoned, crispy, and oh-so-crunchy these Cornmeal Crusted Baked Potatoes are the new essential side. The perfect healthy addition to your favorite veggie bowl, dinner dish, or just when your hankering for some "fries" that pack a crunch. When it comes to potato wedges this one is king (or queen!)  A fabulous Whole Food Plant Based recipe the whole family will be begging for.