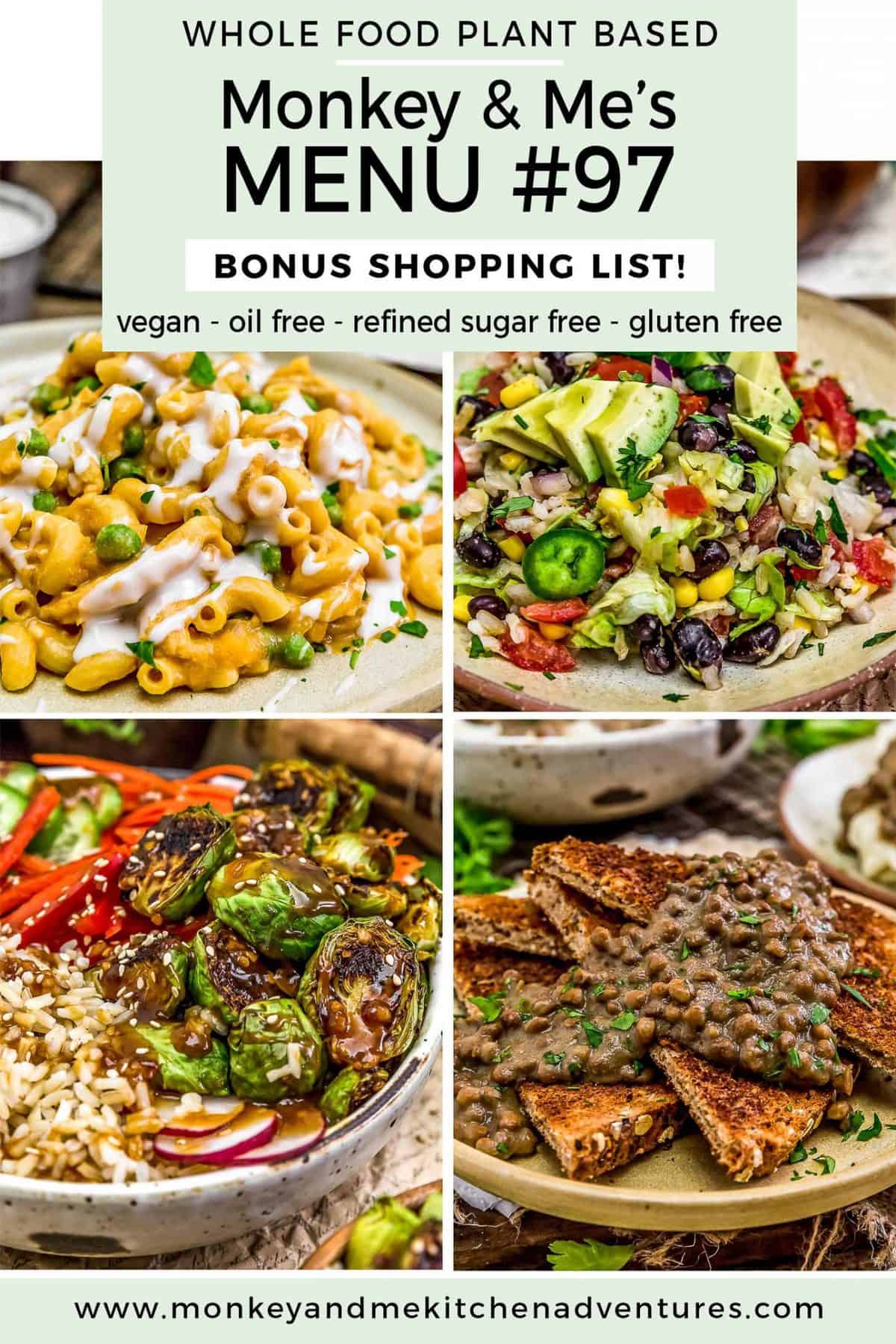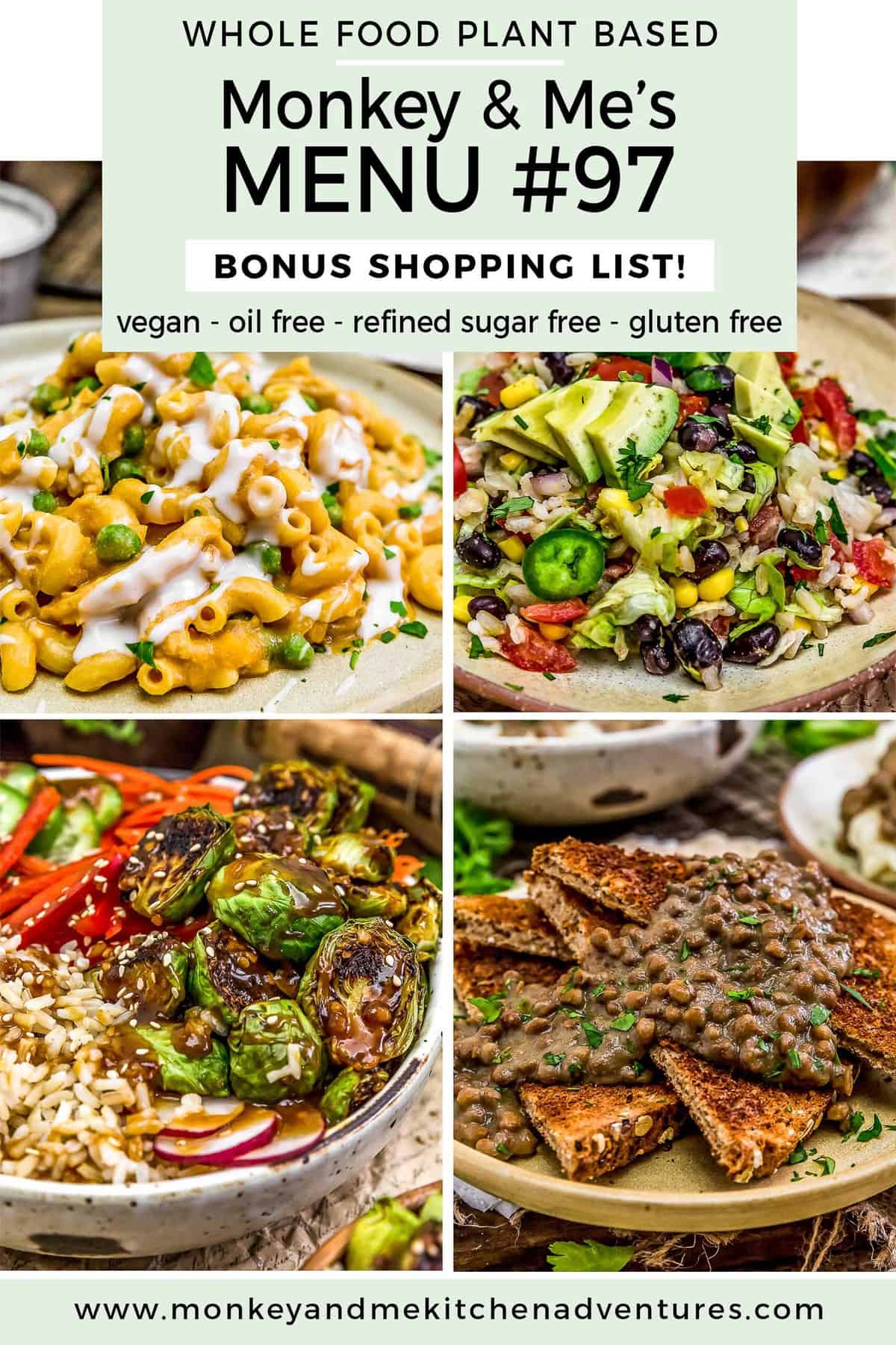 This week's Monkey and Me's Menu features some tasty recipes.  Menu #97 includes a FREE bonus shopping list.  All recipes are Whole Food Plant Based, vegan, plant based, oil free, refined sugar free, no highly processed ingredients, and gluten free.

Downloadable Menu which offers the following:

2 Breakfast ideas
2 Lunch ideas
2 Snack Ideas
5 Dinner Ideas, including a FREE downloaded shopping list (PDF – Below)

A comprehensive (downloadable) shopping list for the 5 Dinners

The shopping list is segmented into the common grocery store sections like "produce, spices, etc." making it easy to pick up these items from your local grocery store.
It also includes product suggestions that are Whole Food Plant Based compliant* for easy reference.  Note: These products are suggestions, please feel free to select your own favorite products.
Includes helpful codes so you can easily subtract items that you choose not to make.

Downloadable Instructions on how the meal plan work.
Note:  The term "Whole Food Plant Based compliant" is from a general standpoint.  There are Whole Food Plant Based diet branches that restrict certain food items.  Our recipes are all Whole Food Plant Based compliant based upon a high-level compliance standpoint. i.e. vegan, plant based, oil free, refined sugar free, minimally processed foods.
Some breakfast, lunch, and snack ideas are simple concepts that require no recipe.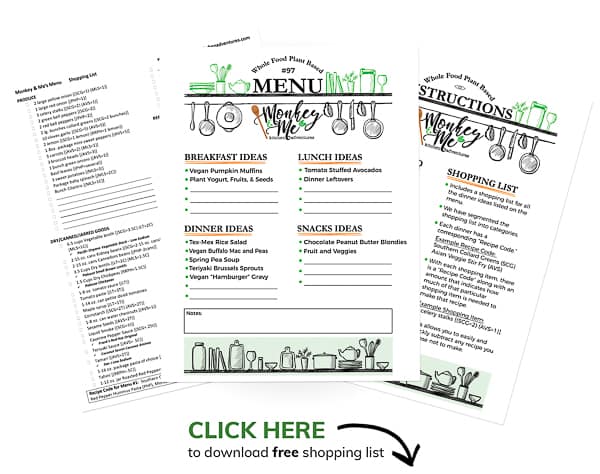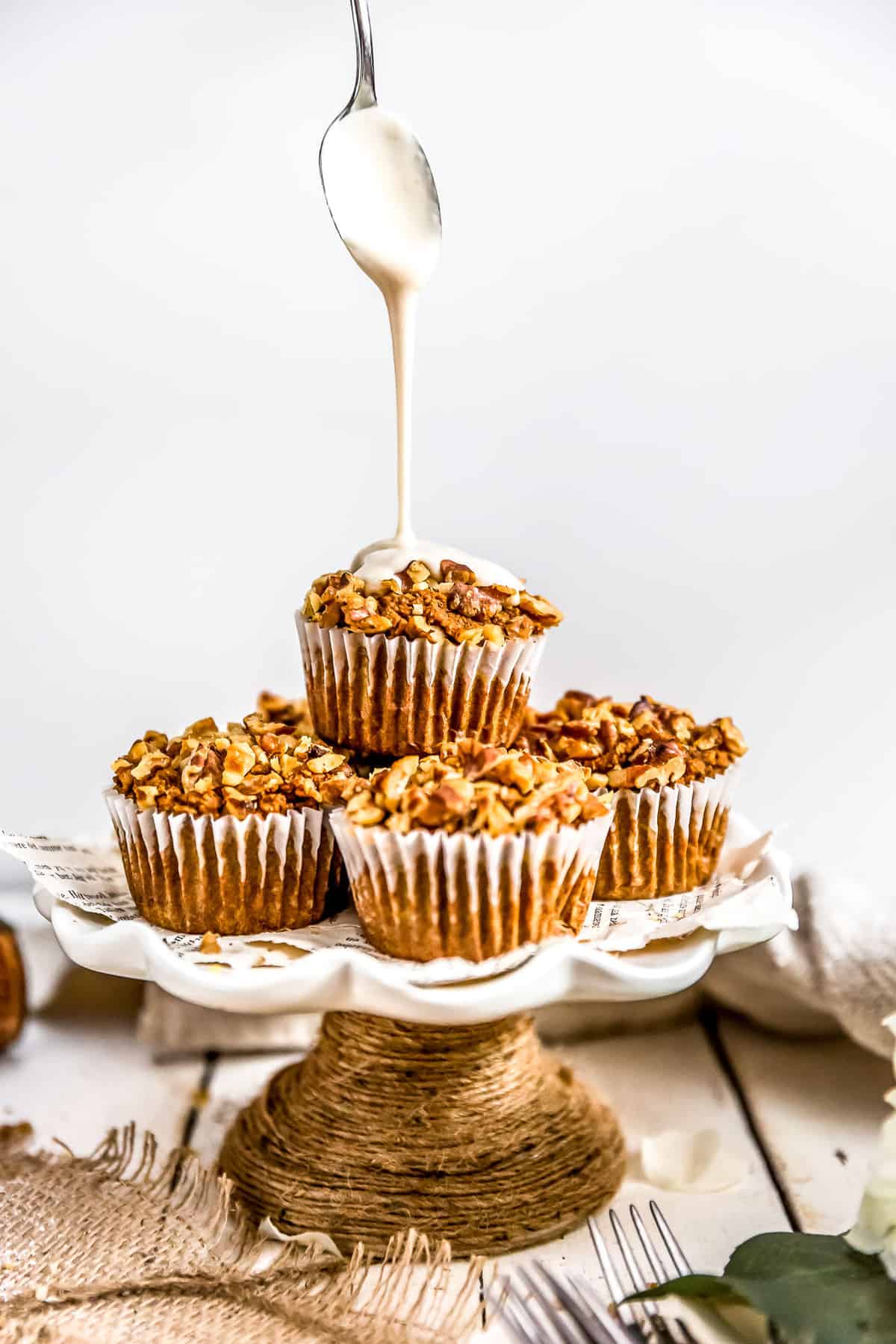 Fall just screams for all things pumpkin, and when the cold weather starts, the pumpkin spice comes out to play – YUM! We have just the pumpkin treat to sate your pumpkin needs, our Healthy Vegan Pumpkin Muffins are sure to please. Perfectly tender with just the right amount of pumpkin and cinnamony goodness. Full of healthy goodness, you can even have these treats for a guiltless breakfast, and you can be assured that every bite will be packed with deliciousness.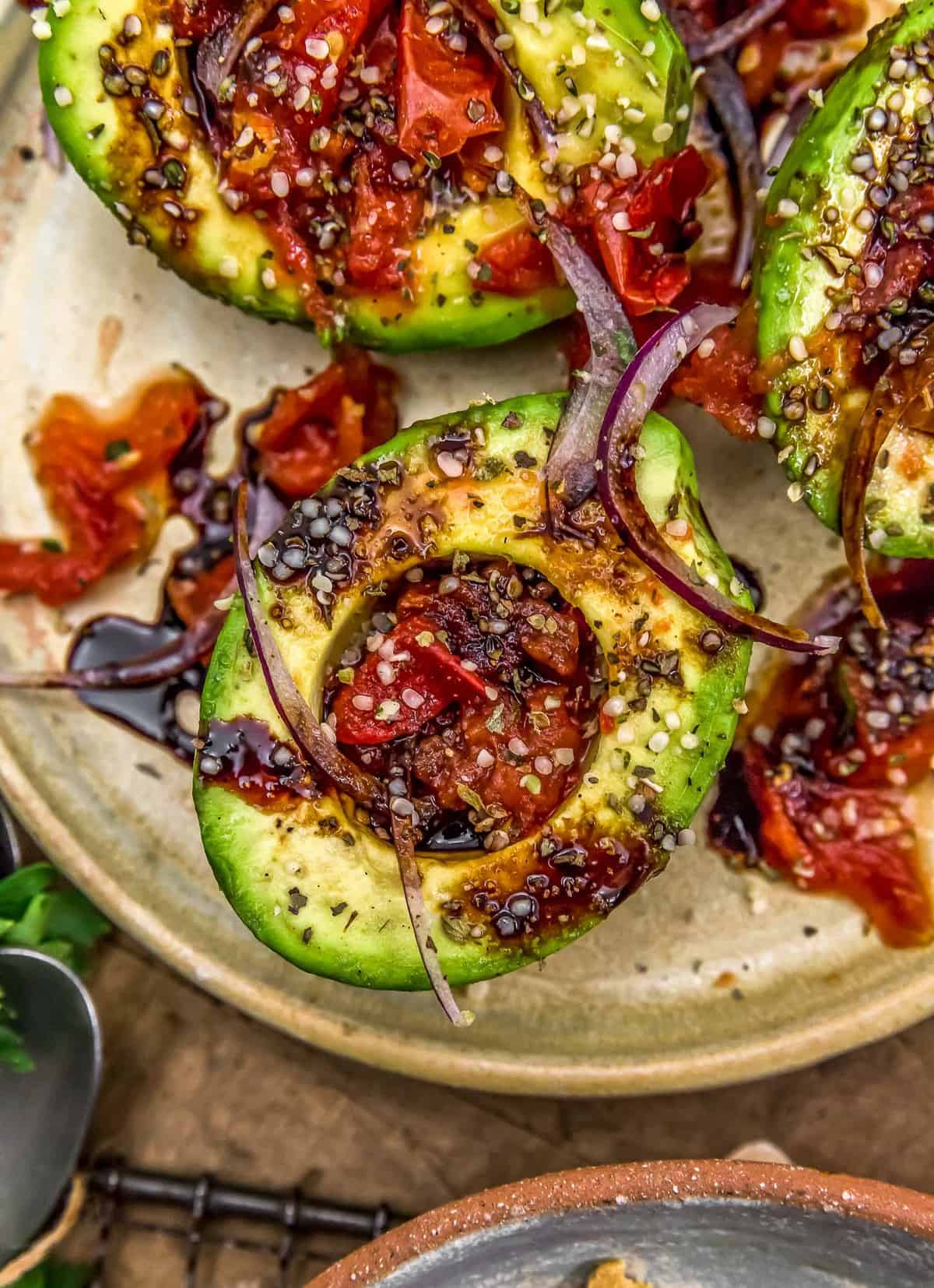 This incredibly delicious Roasted Tomato Stuffed Avocados with Balsamic Reduction will bring all those wonderful summer vibes into your life! Sweet roasted tomatoes sprinkled with zesty red onions, garden fresh basil loaded into creamy avocado halves then drizzled with a beautiful balsamic reduction and topped with a sprinkle of hemp seeds is what summer loving is all about. Place it all on flatbread or toast and this tastiness is about to become your new favorite!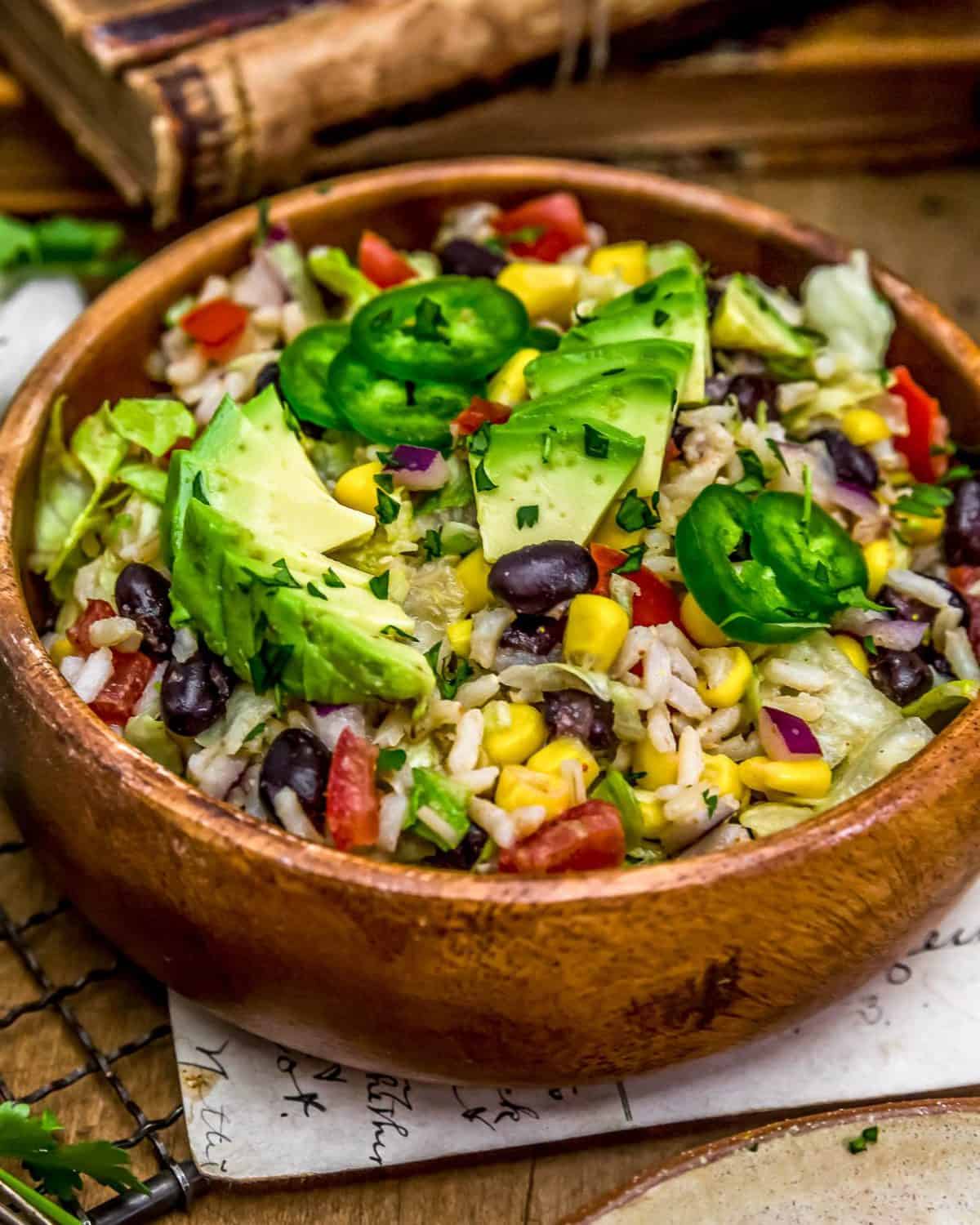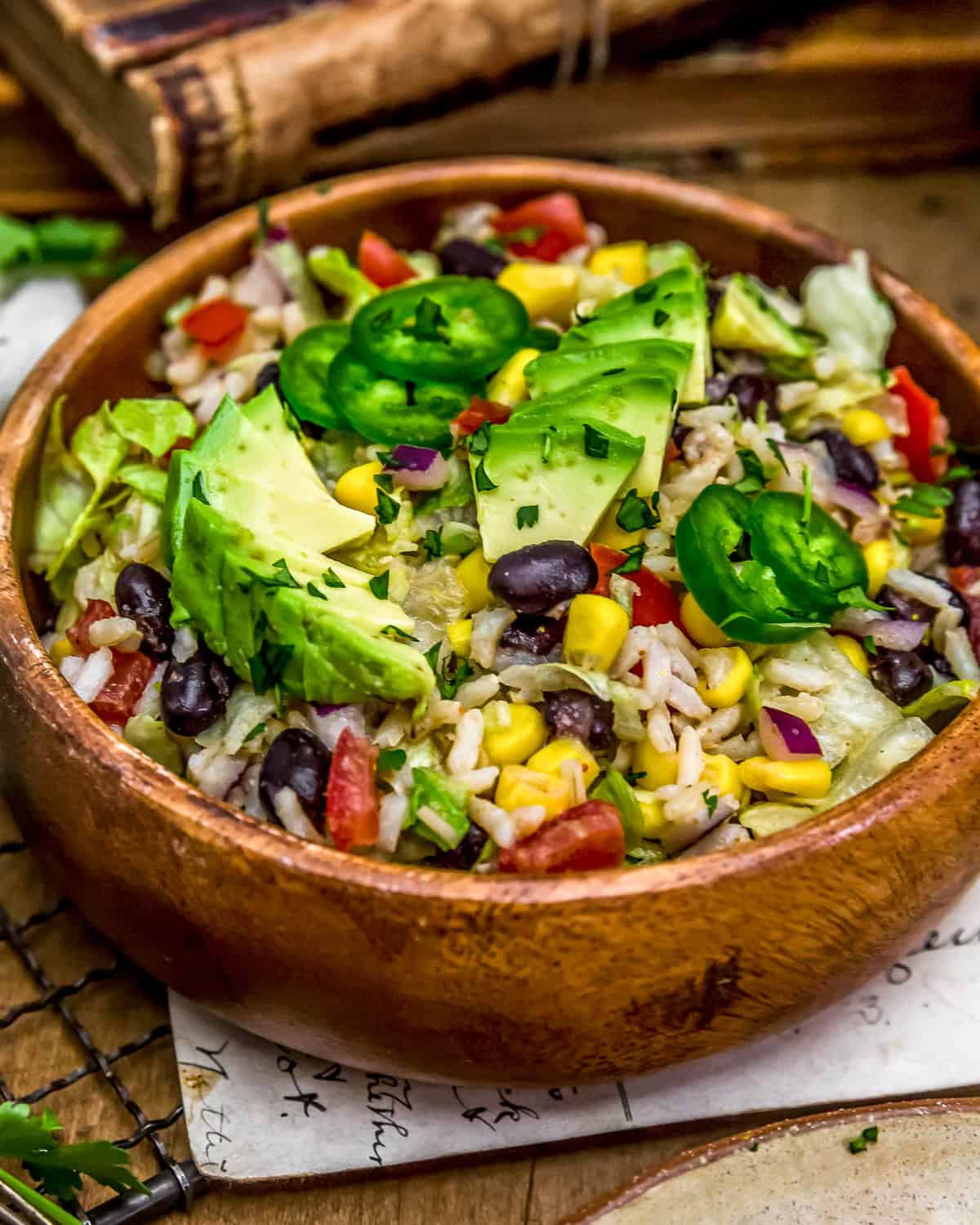 Super easy to make, this flavorful, healthy, and delicious Tex-Mex Rice Salad is a wholesome twist and packed with nourishing plant powerhouse goodness.  Protein-packed black beans, sweet corn, rich tomatoes, hearty rice, refreshing lettuce, and zesty red onions all mixed with a deliciously spicy Chipotle Lime Dressing that is absolutely perfect for busy weeknight dinners, lunches, and potlucks.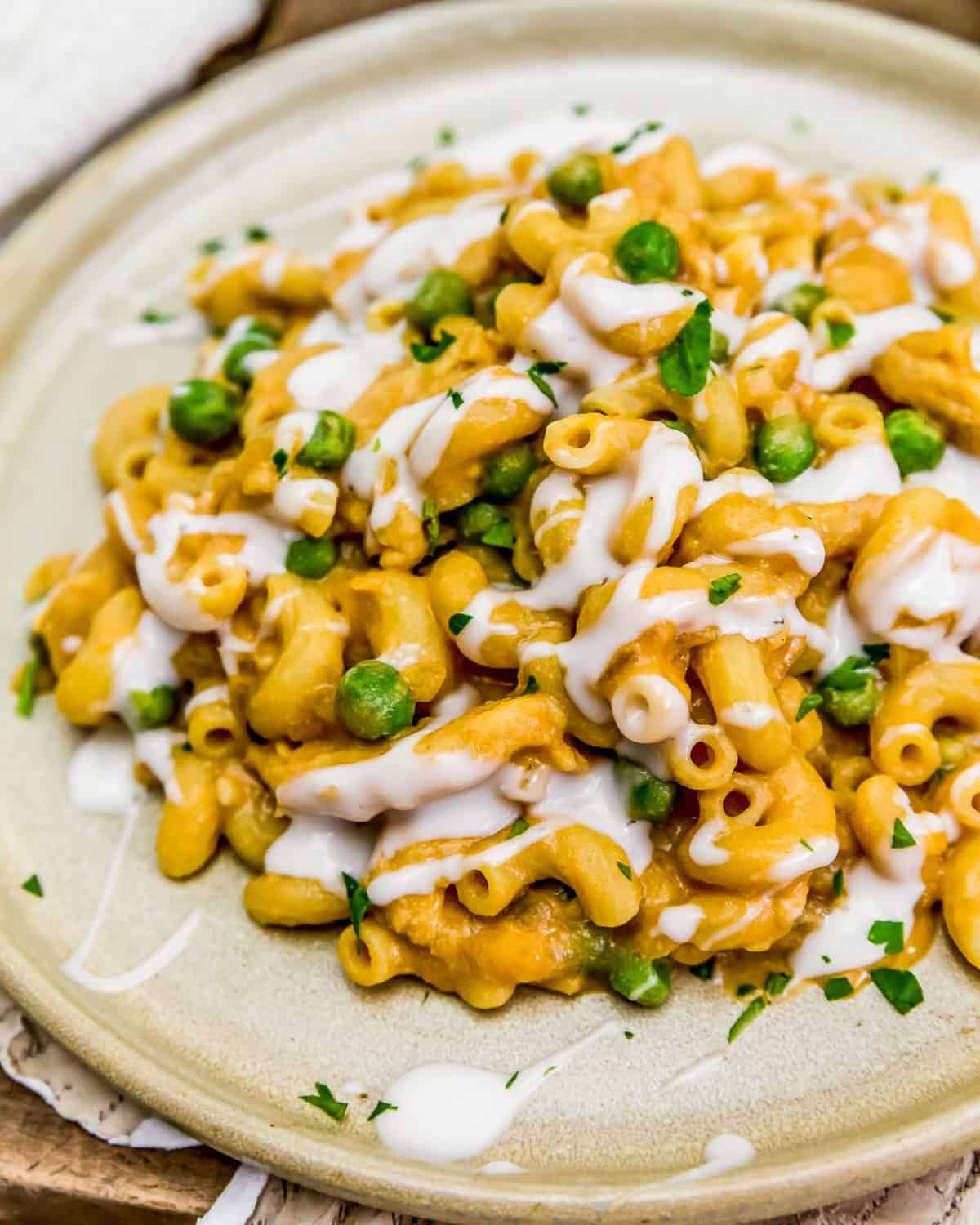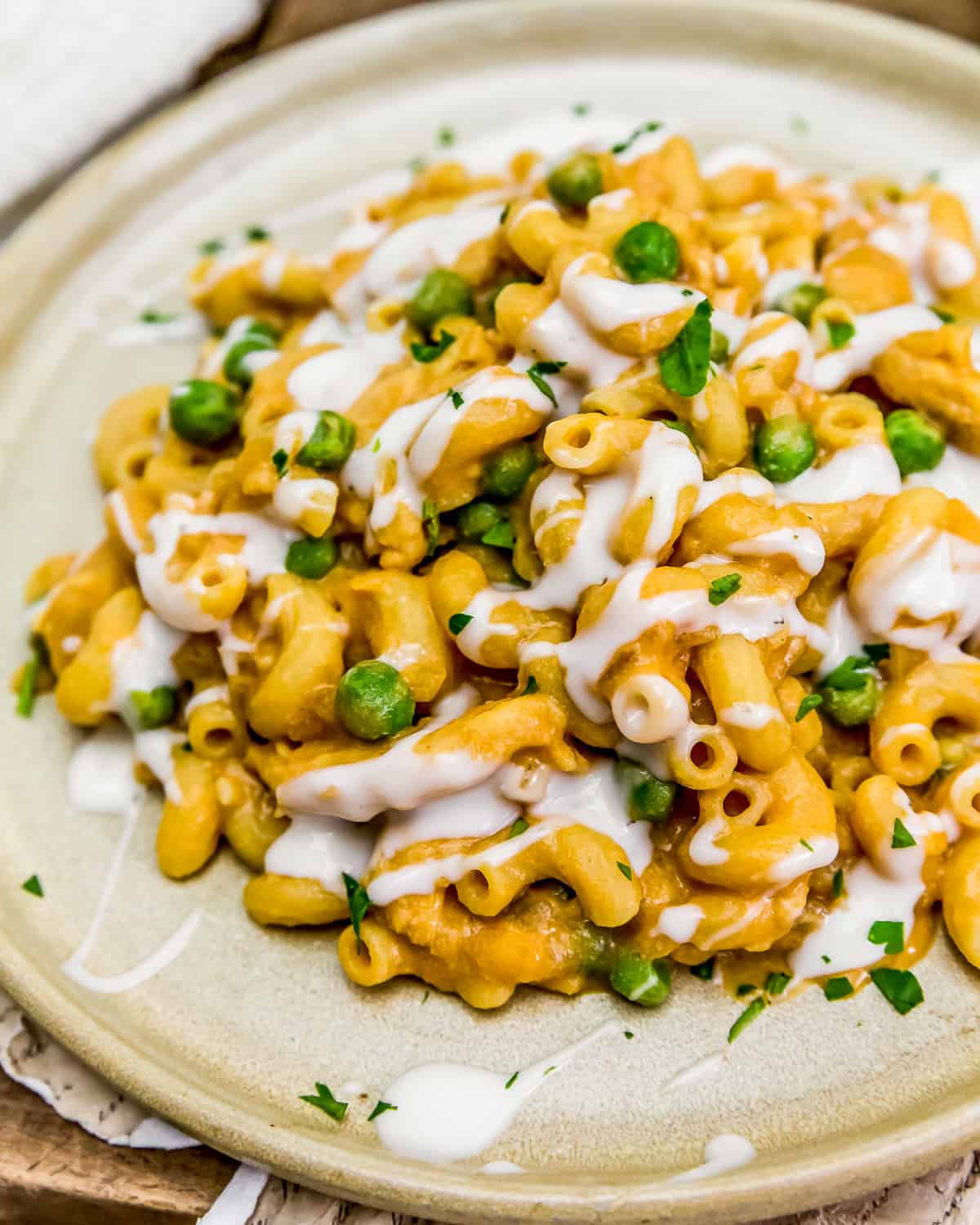 Creamy Buffalo sauce goodness is the star of this mac and peas show. This delicious healthy vegan twist is quick, easy, and packed with tons of flavor.  If you like your pasta bold, spicy, with a kick of heat, then this pasta dish is for you! Definitely not a dish for the timid, this spicy Vegan Buffalo Mac and Peas will knock your socks off.  It can be whipped up in just about 20 minutes and it is sure to absolutely delight your taste buds.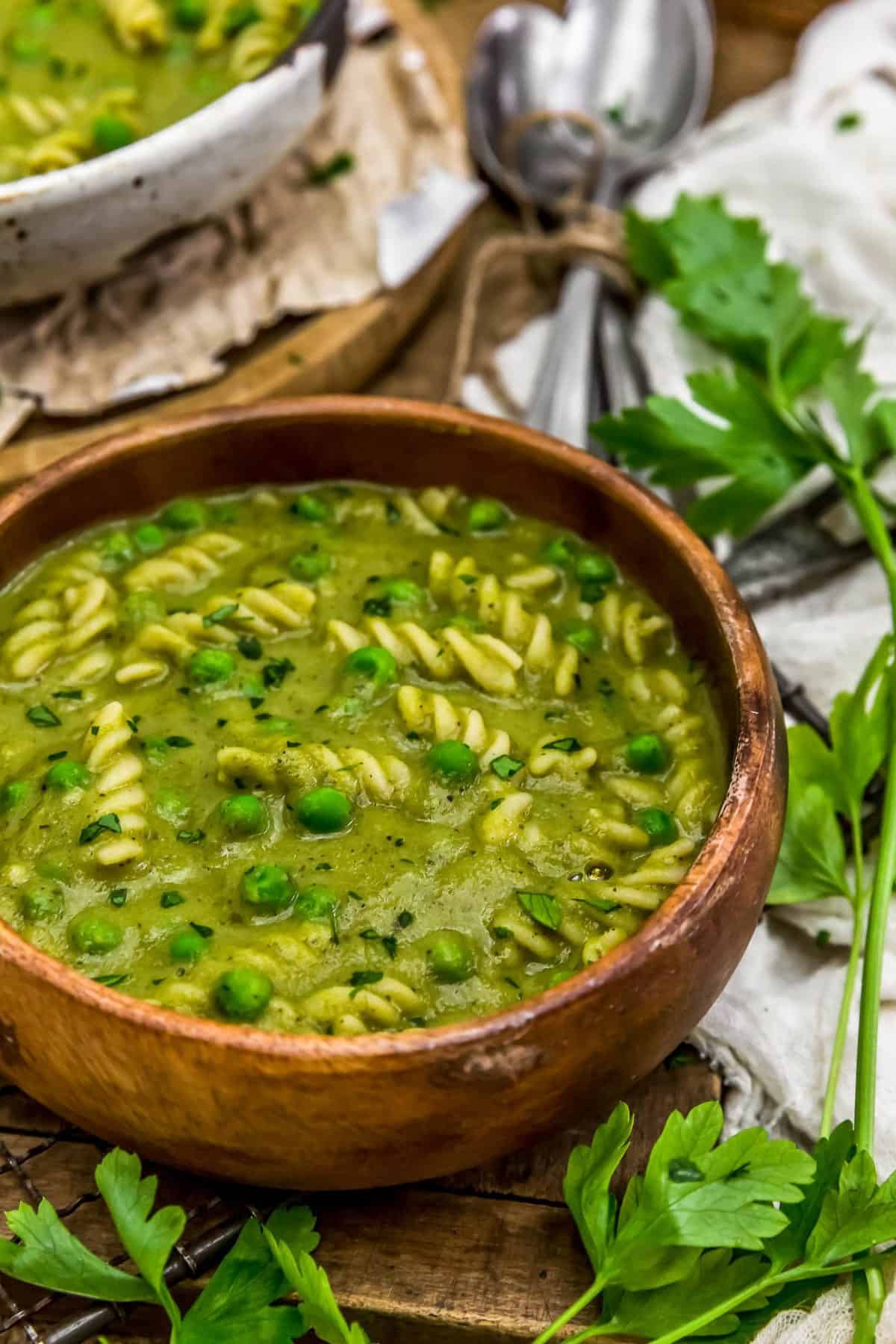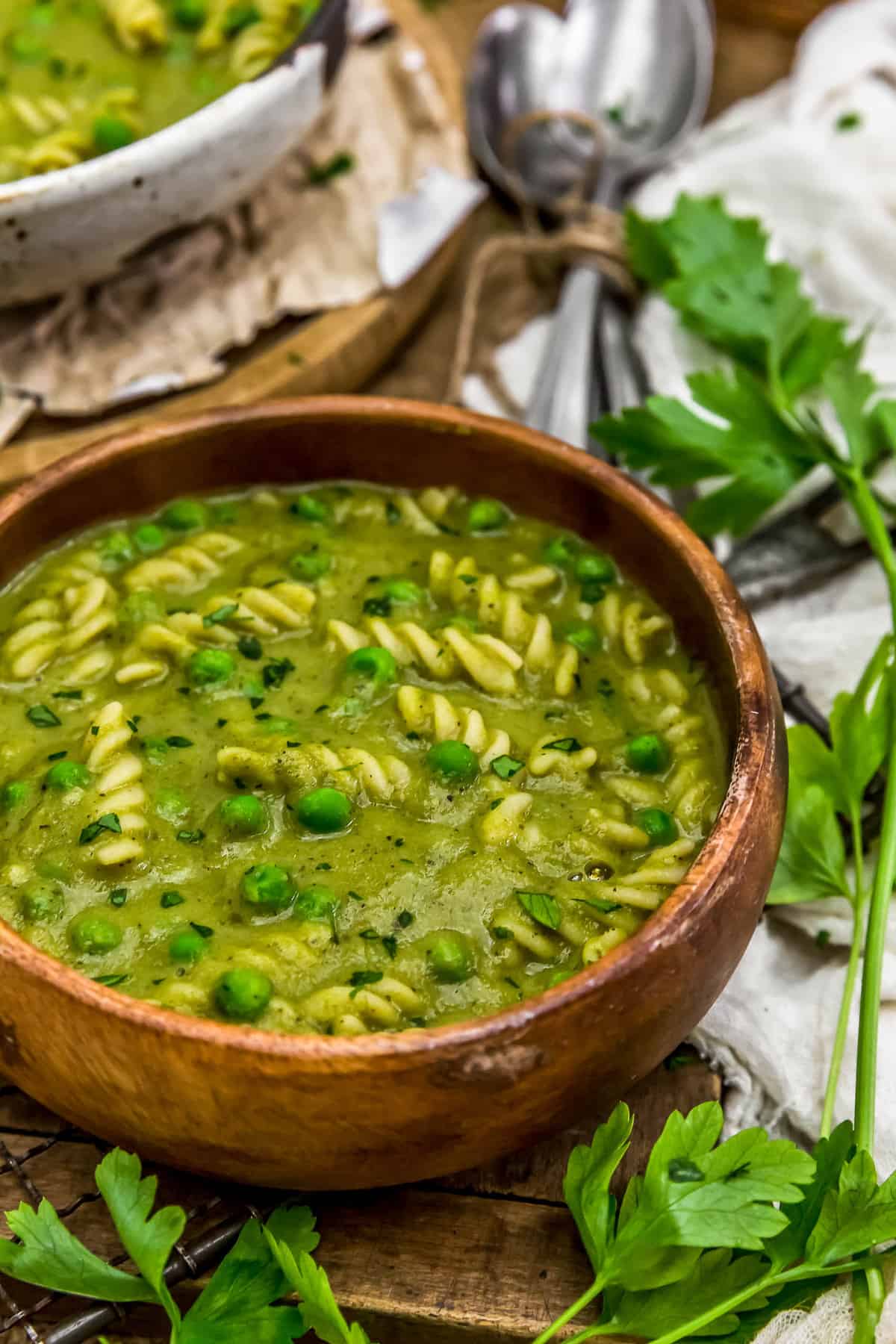 Brimming with flavors, this comforting, creamy, and low-fat Spring Pea Soup comes together in 25-minutes and is packed with plant powerhouse goodness! Zesty onions, earthy garlic, tender pasta, and baby sweet peas really deliver a light, flavorful, and velvety broth with a punch of healthiness.  Guaranteed to put a huge smile on pea lovers' faces everywhere, grab a bowl and get ready to dig in!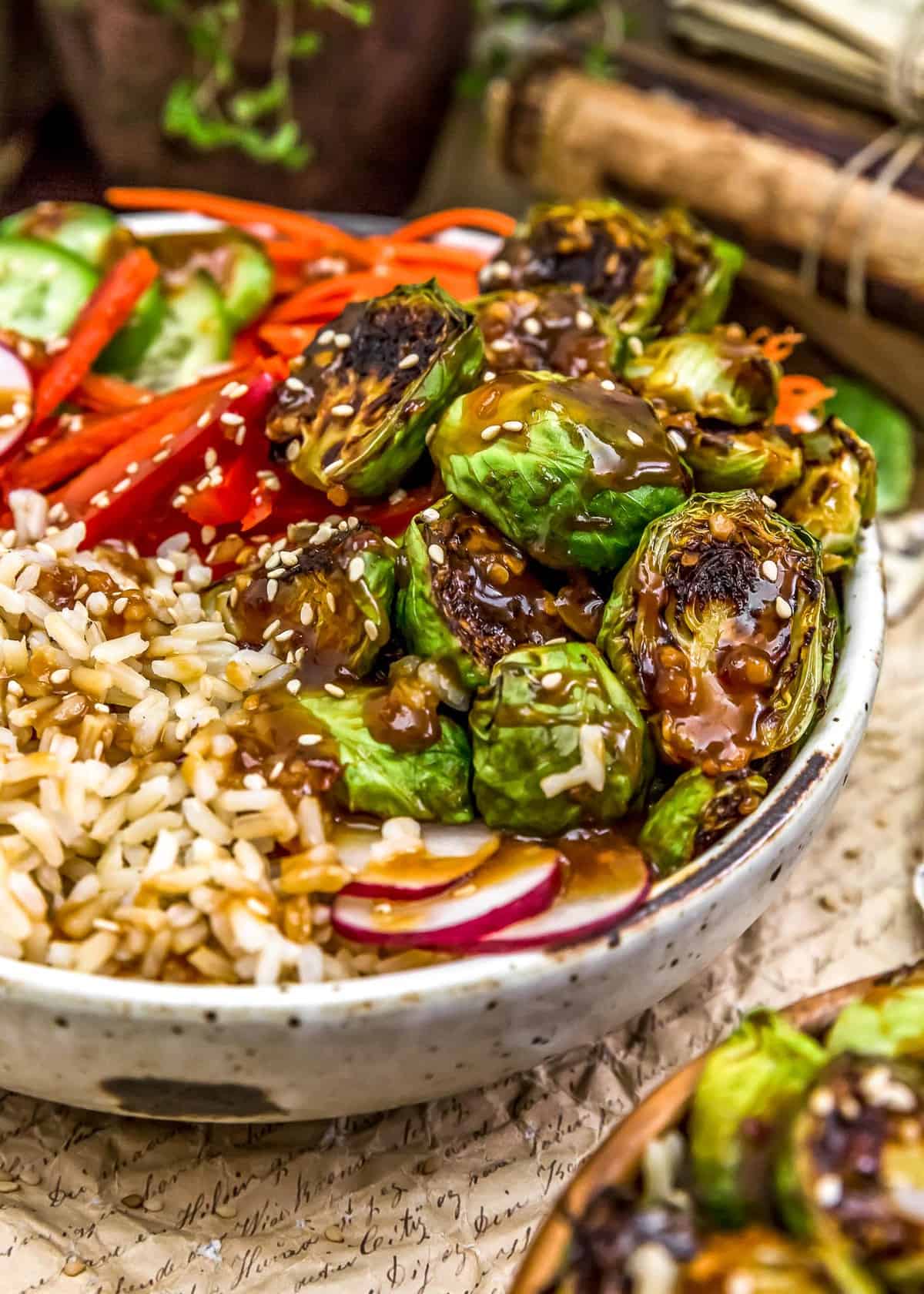 Incredibly flavorful, this Teriyaki Brussels Sprouts bowl is bursting with tasty Asian deliciousness.  Oven roasted Brussels Sprouts coated in a sticky, savory, and sweet Teriyaki sauce that will drive you full speed all the way to flavor town and back. Load these babies into a bowl of steamed rice with refreshing veggies and you will have a delicious meal filled with healthy flavors and loaded with tons of texture.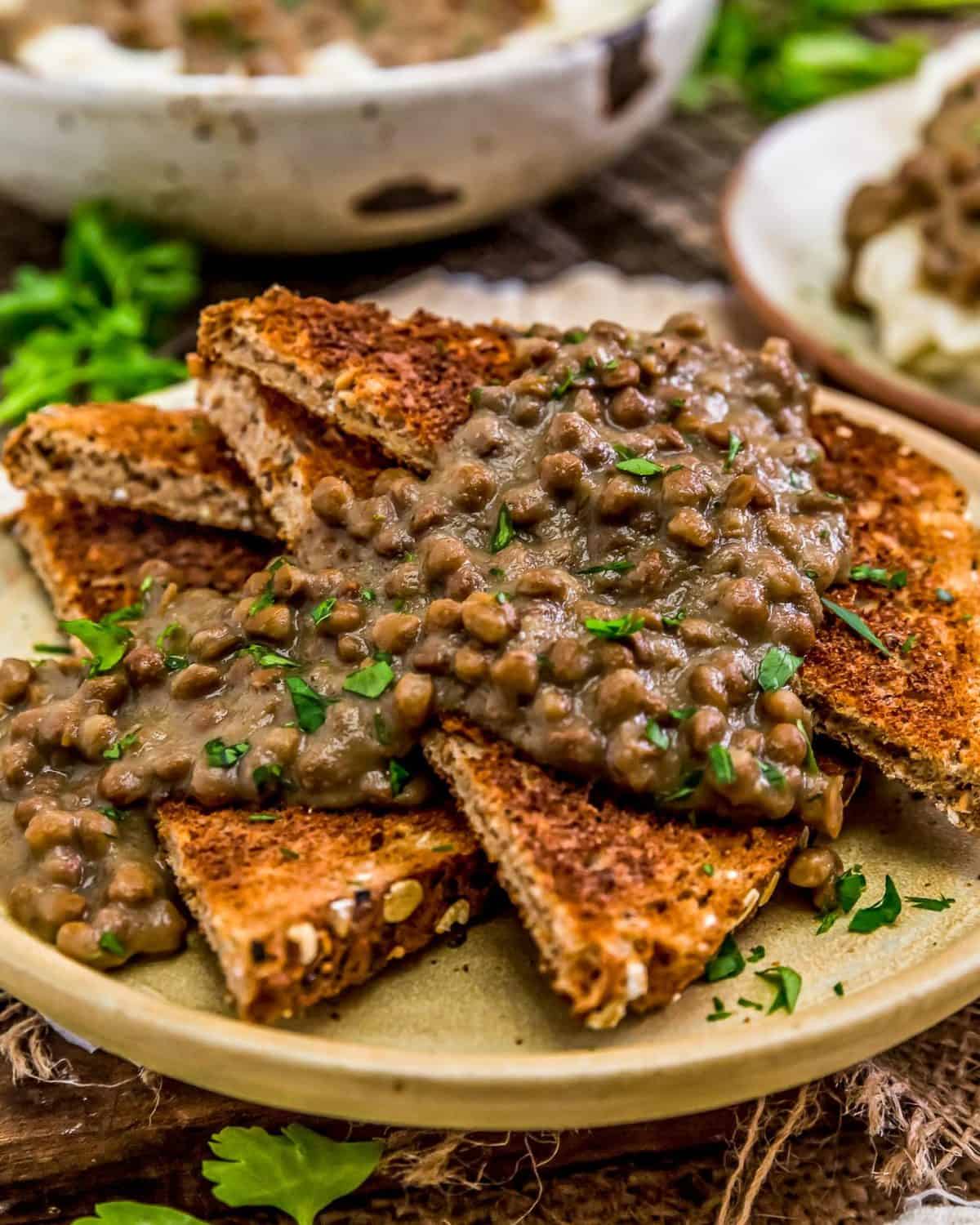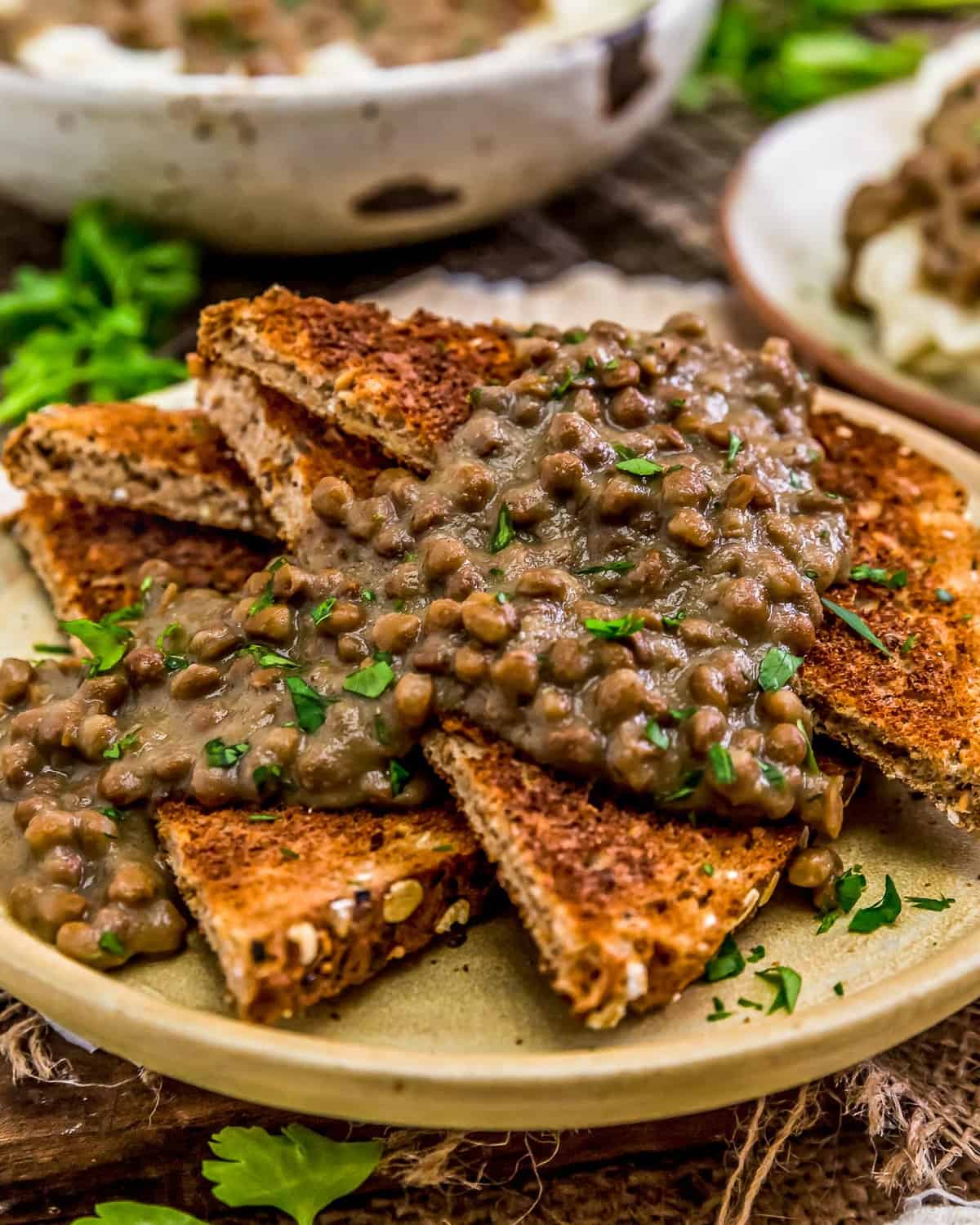 Back in the day, when times were tough and money was tight, Hamburger Gravy also know as Shit on a Shingle was a popular dish. This vegan nod to the original is not only delicious, but it is also a humble, inexpensive dish to feed the family. Healthy, hearty, and satisfying, this Vegan "Hamburger" Gravy (SOS) is brimming with protein-packed lentils bathed in an aromatic savory gravy. Serve this delicious gravy over toast, mashed potatoes, biscuits, and more for breakfast, lunch, or dinner.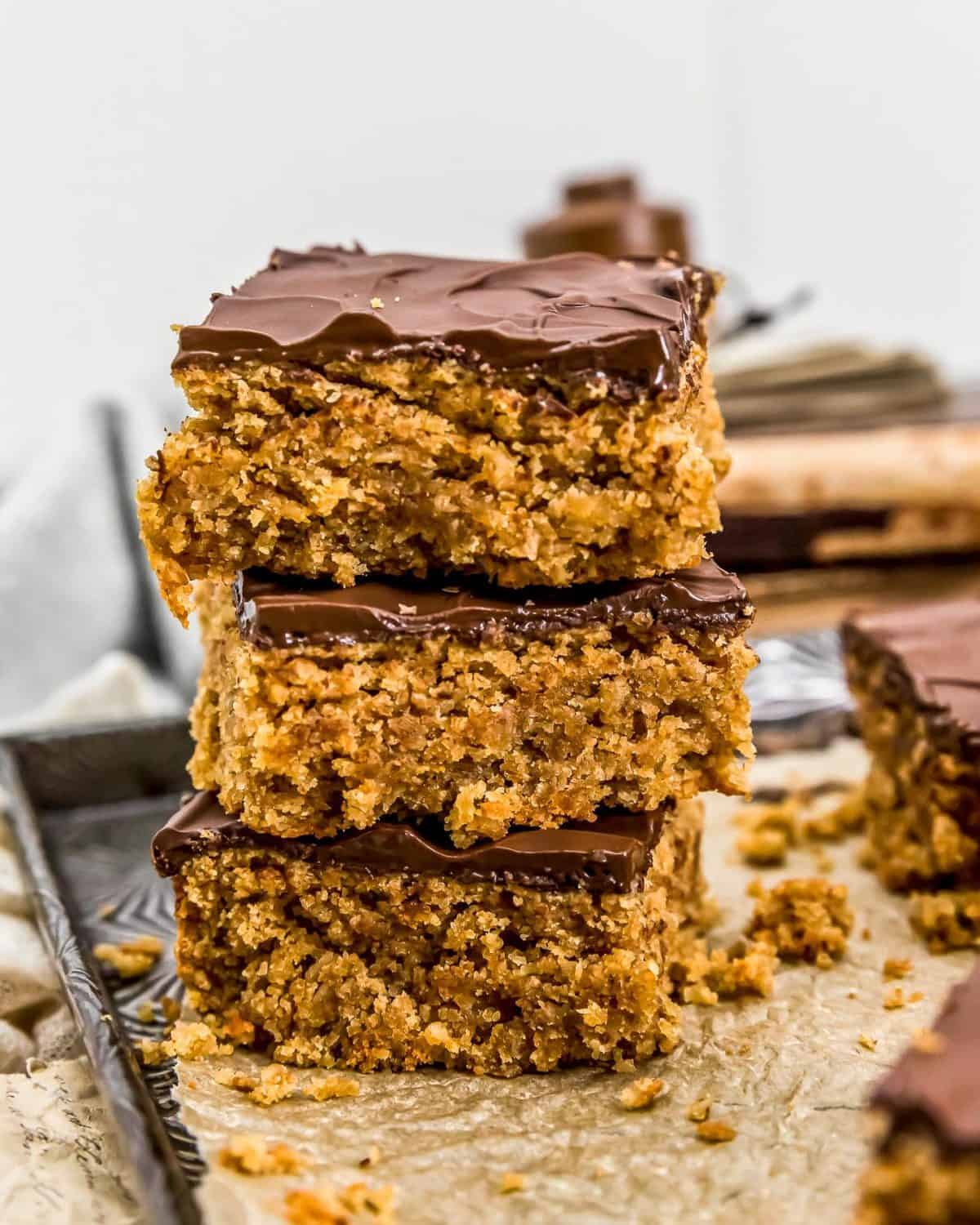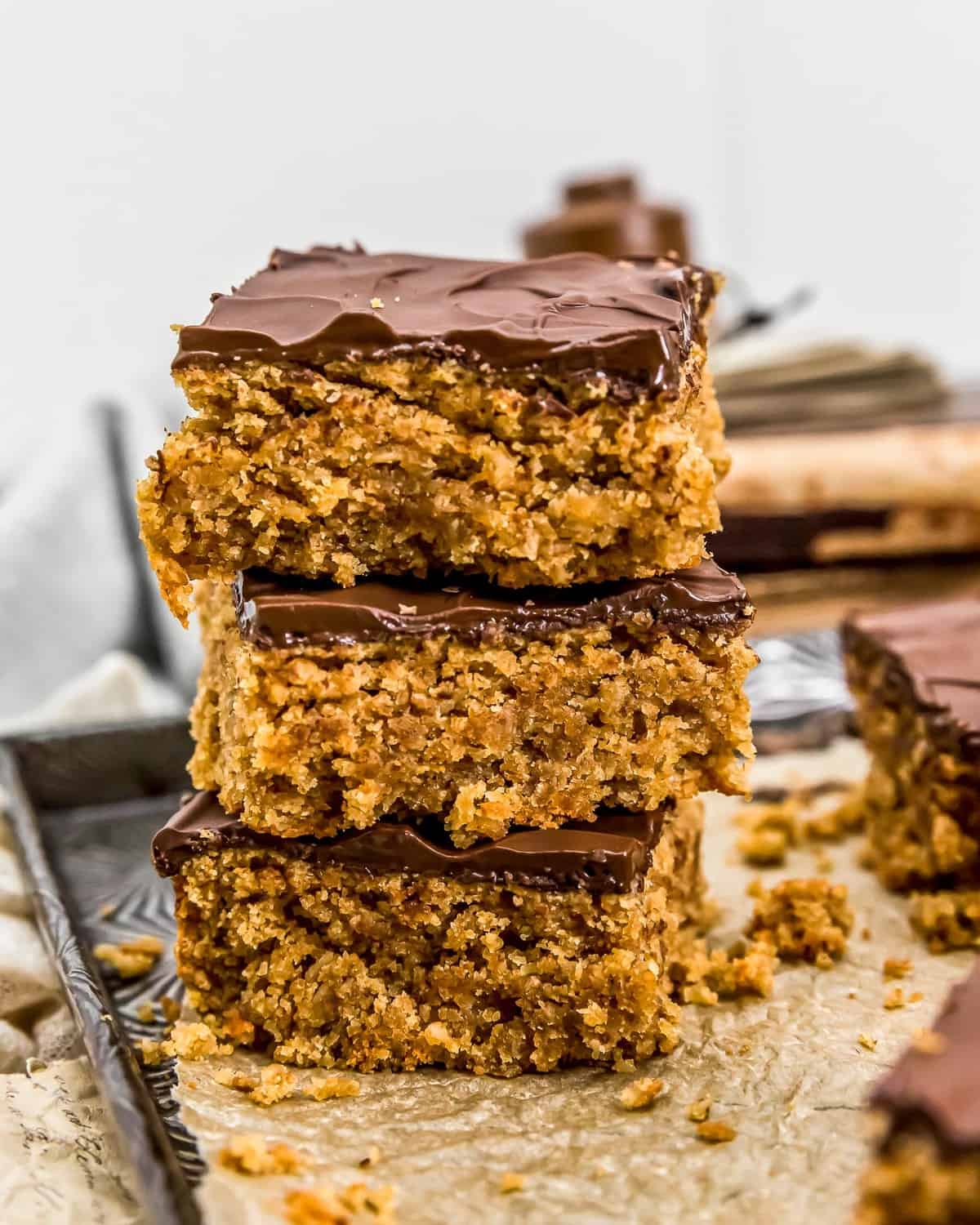 These healthy, oil-free Vegan Chocolate Peanut Butter Blondies are pure decadence! A delightful peanut butter blondie covered with a layer of melted chocolate is what dessert dreams are made of!  Soft, dense, yet fluffy, and packed with a POW of peanut butter flavor and just the right amount of chocolatey goodness, these blondies are sure to find its way into your heart! These lovelies are perfect for holidays, picnic, or any day of the week.