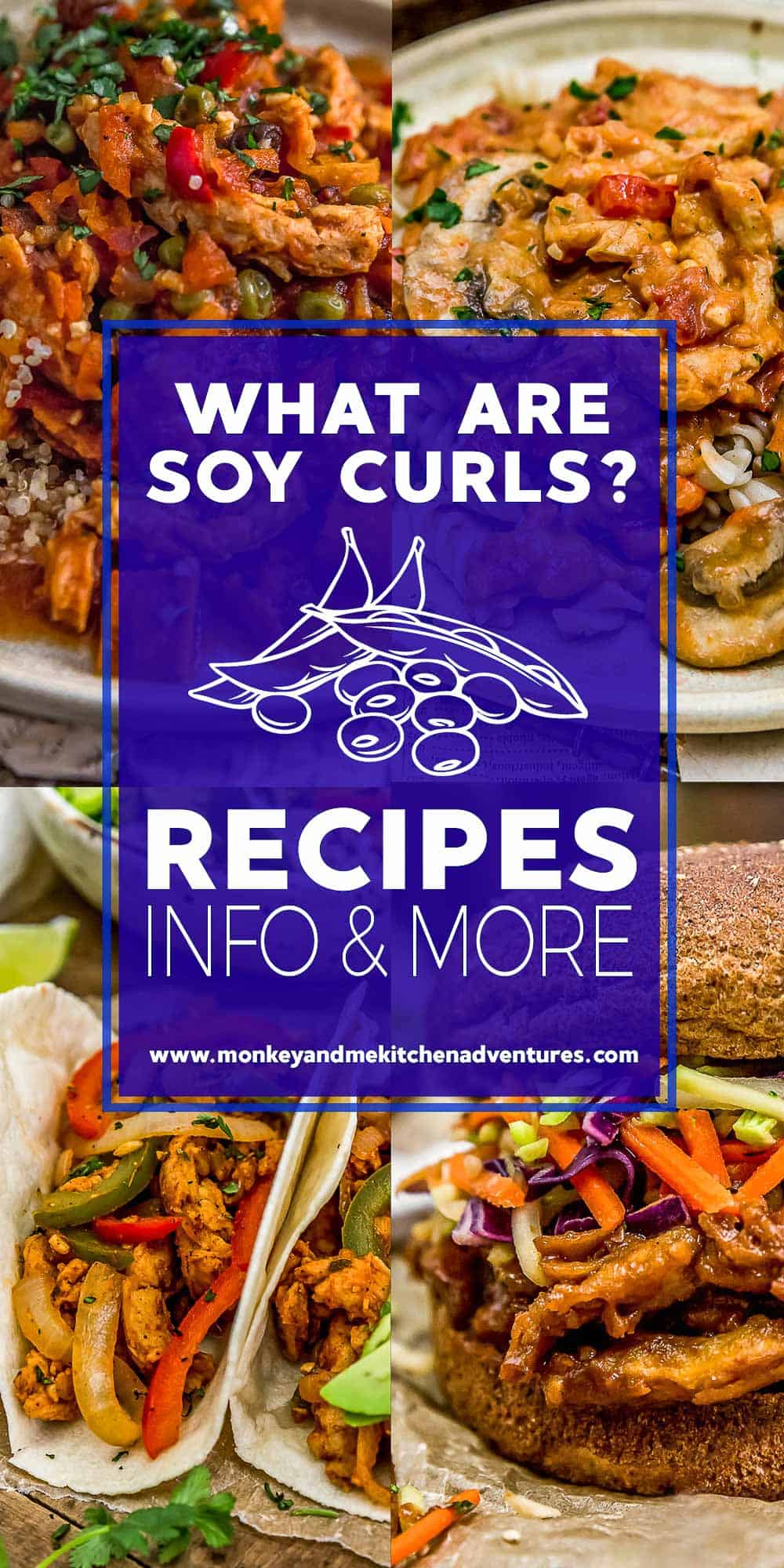 Why are Vegans and Plant Basers going crazy over them?
Soy curls are made by dehydrating minimally processed soy bean strips. Per Butler Foods, soy curls are an all natural alternative to meat that are heart-healthy, delicious and easy to use. They are made from select, non-GMO, whole soybeans (soy), and grown without chemical pesticides.
Soy Curls are minimally processed, and they are compliant in the Whole Food Plant Based Diet.  Bonus, they are a great source of plant protein too!
If you haven't tried soy curls yet, then you are totally missing out.  Seriously!  They are delicious!  Well, to be honest, they aren't all that great plain, but think of them as a blank slate.  They take on whatever deliciousness you cook them in.

What's the Texture
The texture is somewhat "meaty," think "chicken tenders," that are kind of chewy, and not as firm. If you think they are going to taste and feel exactly like chicken tenders in your mouth, they are not.
They are slightly "spongier," but absolutely delicious! It can sometimes take a bite or two for your brain to wrap itself around it at first since it is a new and "different," but keep going and take another bite.
Our brains always need a frame of reference when trying something new.  It's just how we are wired. Trust me on this one, but after taking a couple bites your brain works it out and we think you will fall in love with them. At least, that's what happened to us.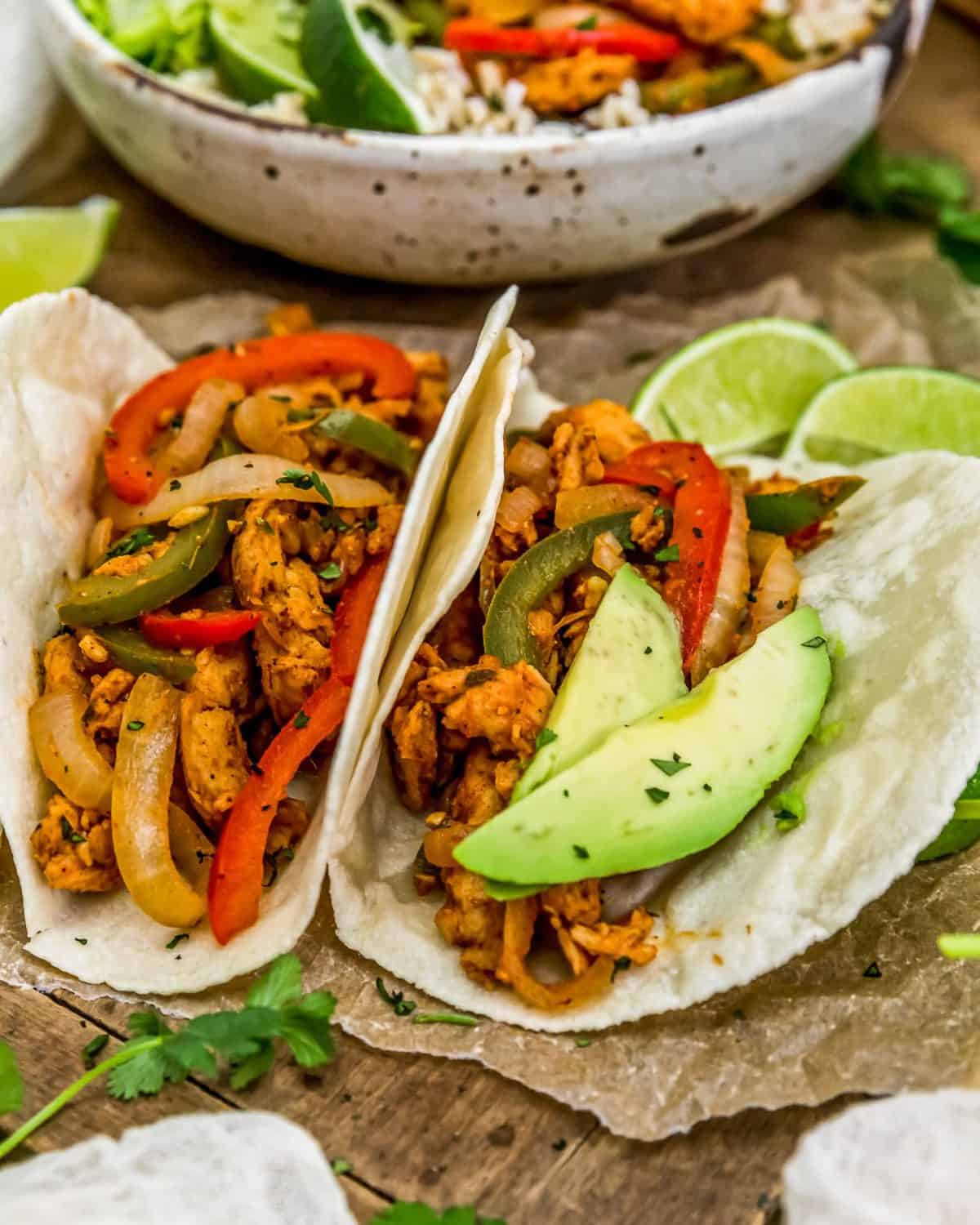 Where can I find them?
We seriously could not find a single store in Northeast Ohio that carried them, so we ordered them off of Amazon first. Then after completely going crazy over how awesome they were, we decided to buy directly from Butler, the company that makes soy curls.
We have noted that some health food stores in other states and Canada are starting to carry them, which is SUPER exciting!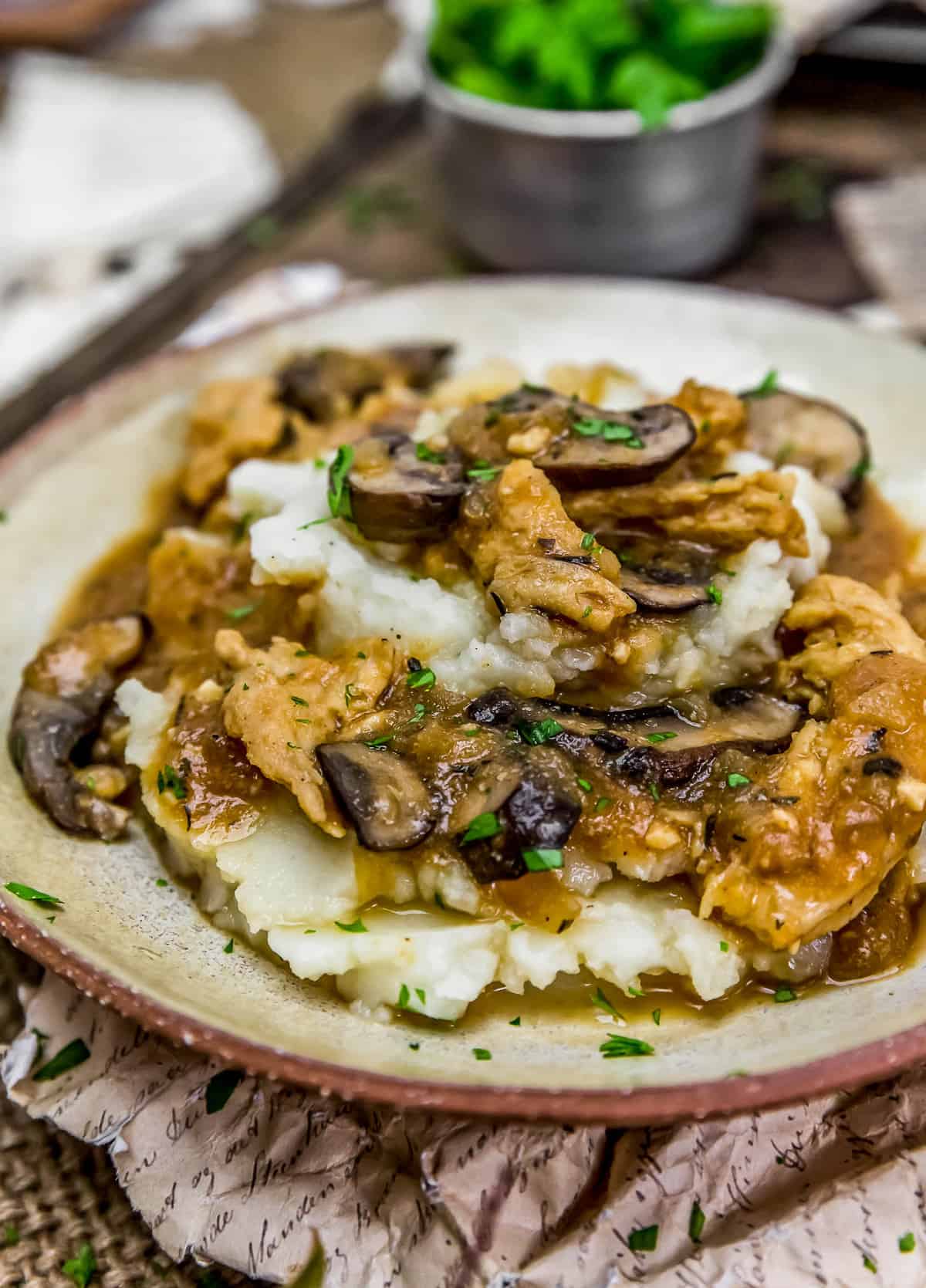 What can you expect?
To be honest, we really didn't know what to expect at first.  When they arrived, we couldn't wait to see what they looked like up close as we have only seen pictures on the internet.
They look similar to a crusty onion ring in the package. You hydrate them in water (or per recipe instructions as some recipes have the soy curls going in dry).  The soy curls bag instructions are super easy!
To rehydrate, simply place them in a bowl, cover with water (or broth) for 10 minutes, drain them, give them a little squeeze to get any excess water out of them, and they are ready to use.
If you are placing them in a stew or soup, you can place them directly into the pot without hydrating them.  The liquids from the stew or soup will hydrate them; however, they will suck in some liquids so you may need to adjust the recipe accordingly to prevent a dry dish.
Or simply follow recipe instructions, if they already include soy curls in the ingredients list.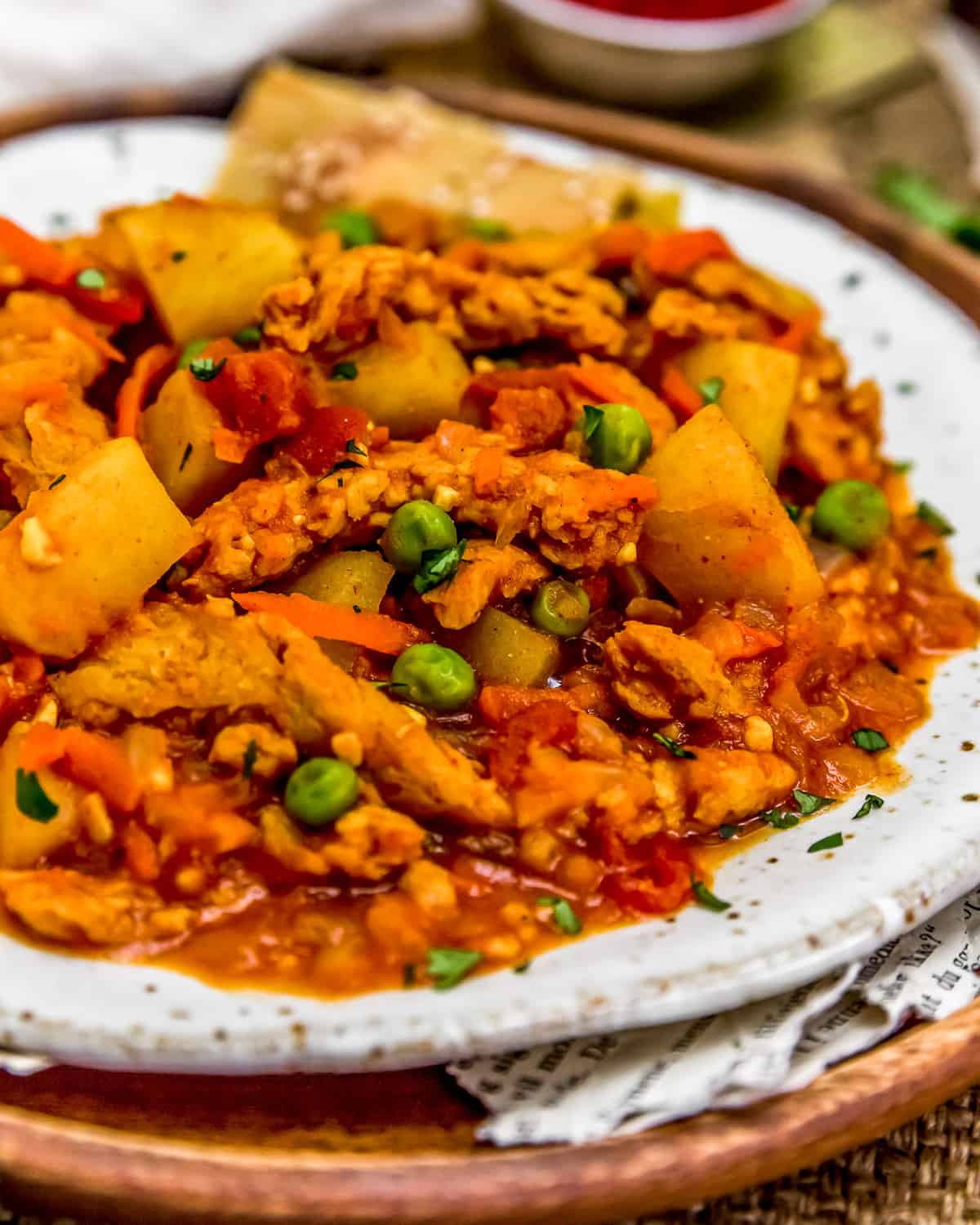 Cooking with Soy Curls
We love using soy curls in our dishes, but some folks still have an aversion to soy (not because of allergies – we understand allergies or their doctor has advised them to avoid soy). Some avoid delicious soy dishes at all costs simply because – well – to be frank – we (folks who live in the US) have been brainwashed to think soy is bad for us.
Let's ponder on this for a minute, shall we. Think about it, millions of Asians have been consuming soy for thousands of years and they have the lowest breast cancer rates than any other country (that is until recently when they started consuming more western foods aka the Standard American Diet).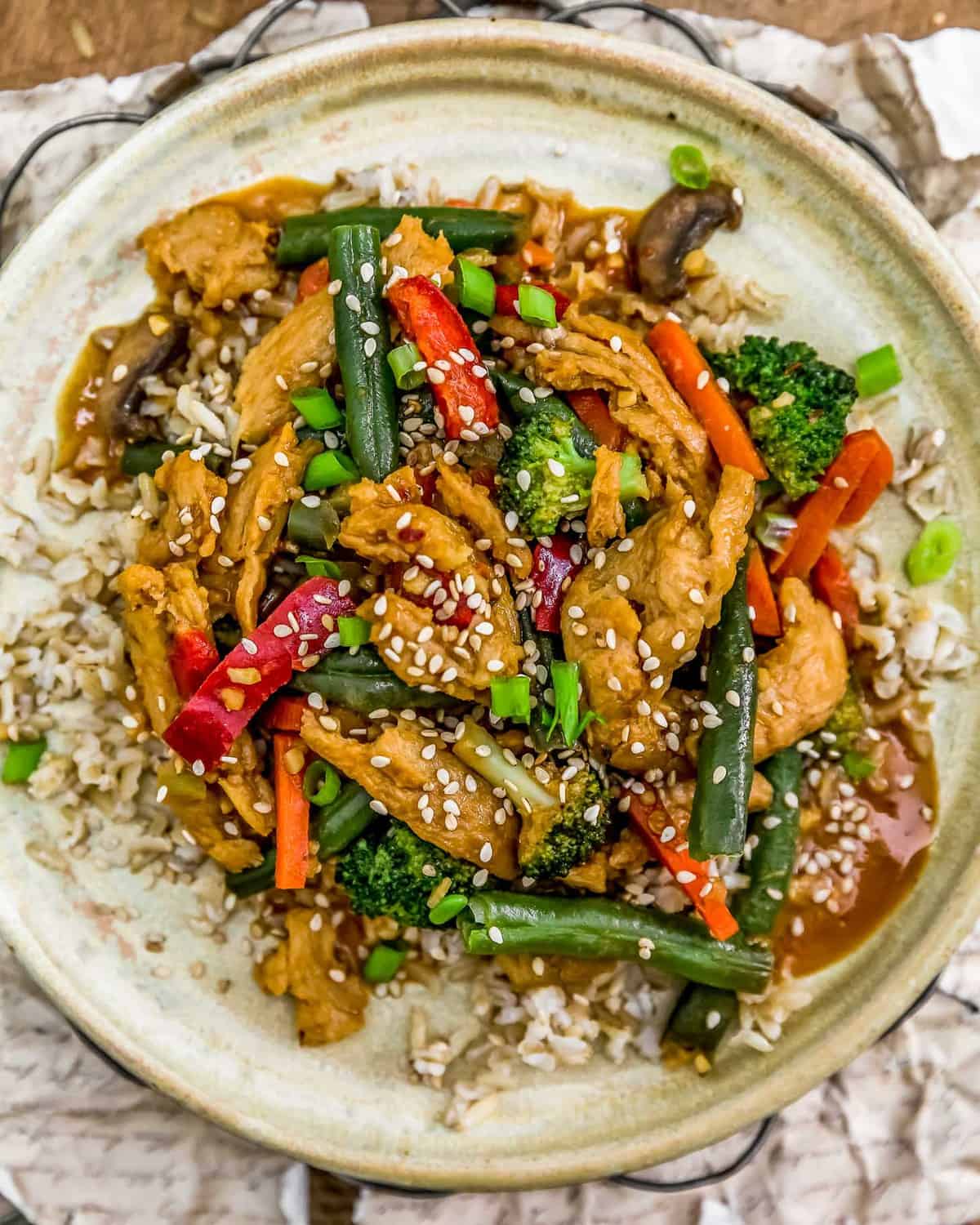 Lions, and Tigers, and Soy – Oh My!!!
Why is everyone so afraid of soy? Well it's quite simple. Even though there have been tons of legitimate, unbiased studies debunking soy's bad rap, there are still some folks who have an aversion to eating soy even though Dr. Greger has published quite a bit of evidence based information about how soy got its bad rap.  If you want to read more on Dr. Greger's position on soy.  Check them out here –> Nutritionfacts.org
The beef and dairy industry have done an amazing job of convincing Americans that soy is bad for us. They simply capitalized on the bad naming convention of "phytoestrogens."  Soy contains phytoestrogen, which the meat and dairy industry seized upon the "estrogen" portion of the name, and therefore convinced the world that soy contains a chemical that acts like the hormone estrogen, and therefore causes breast cancer. A study in 1996 found the opposite to be true; soy actually reduced the risk of breast cancer.
Want to give Soy Curls a try?
You can get them on Amazon or you can go directly to Butler Foods for soy curls.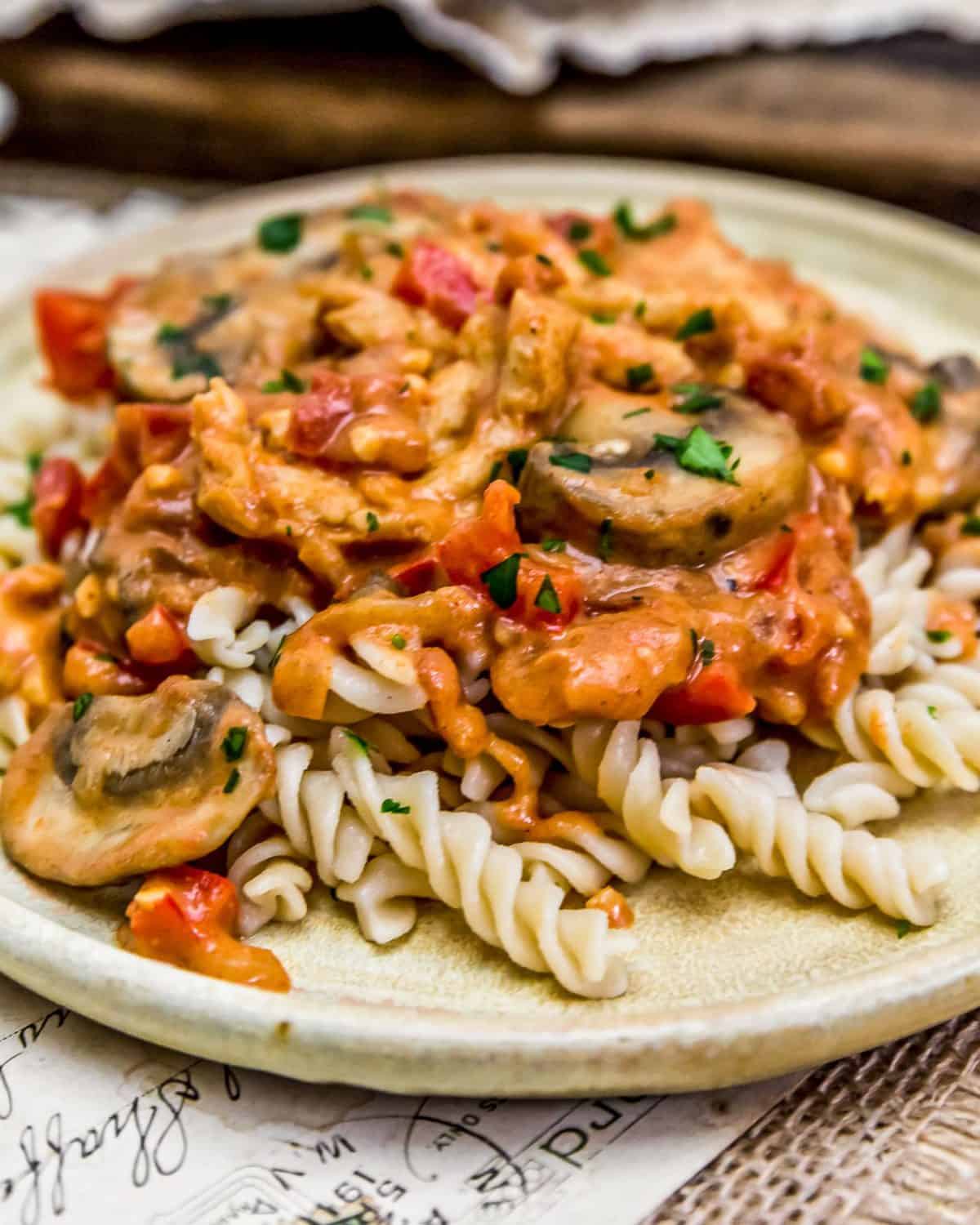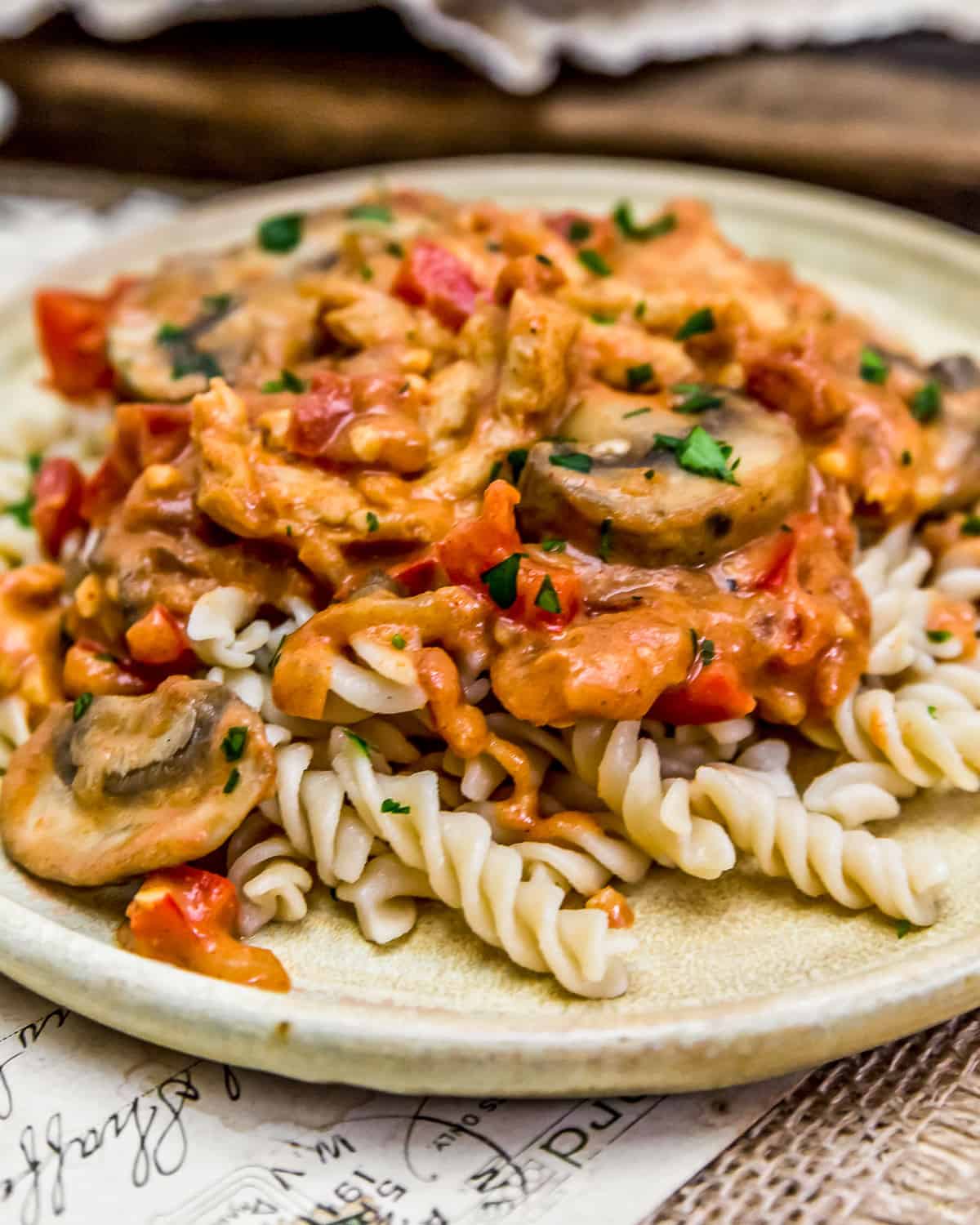 Recipes using Soy Curls:
We hope you give soy curls a try.  They are delicious and nutritious!  Let us know if you give them a try. We would love to know what you think.

This post contains affiliate links, and we may receive a very small commission if you purchase through those links at no additional cost to you. Thank you for supporting Monkey and Me Kitchen Adventures! For more information, see our disclosures here.