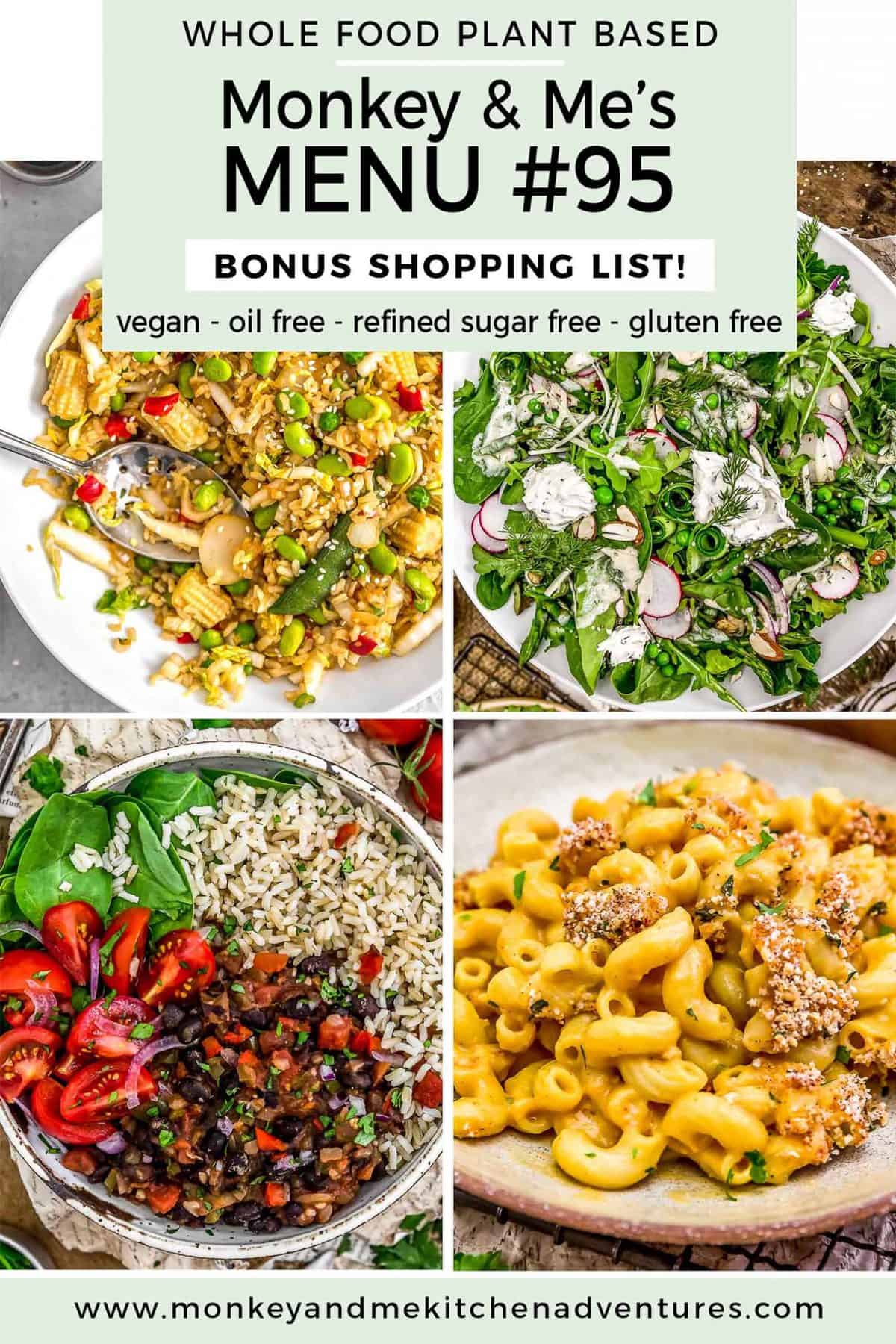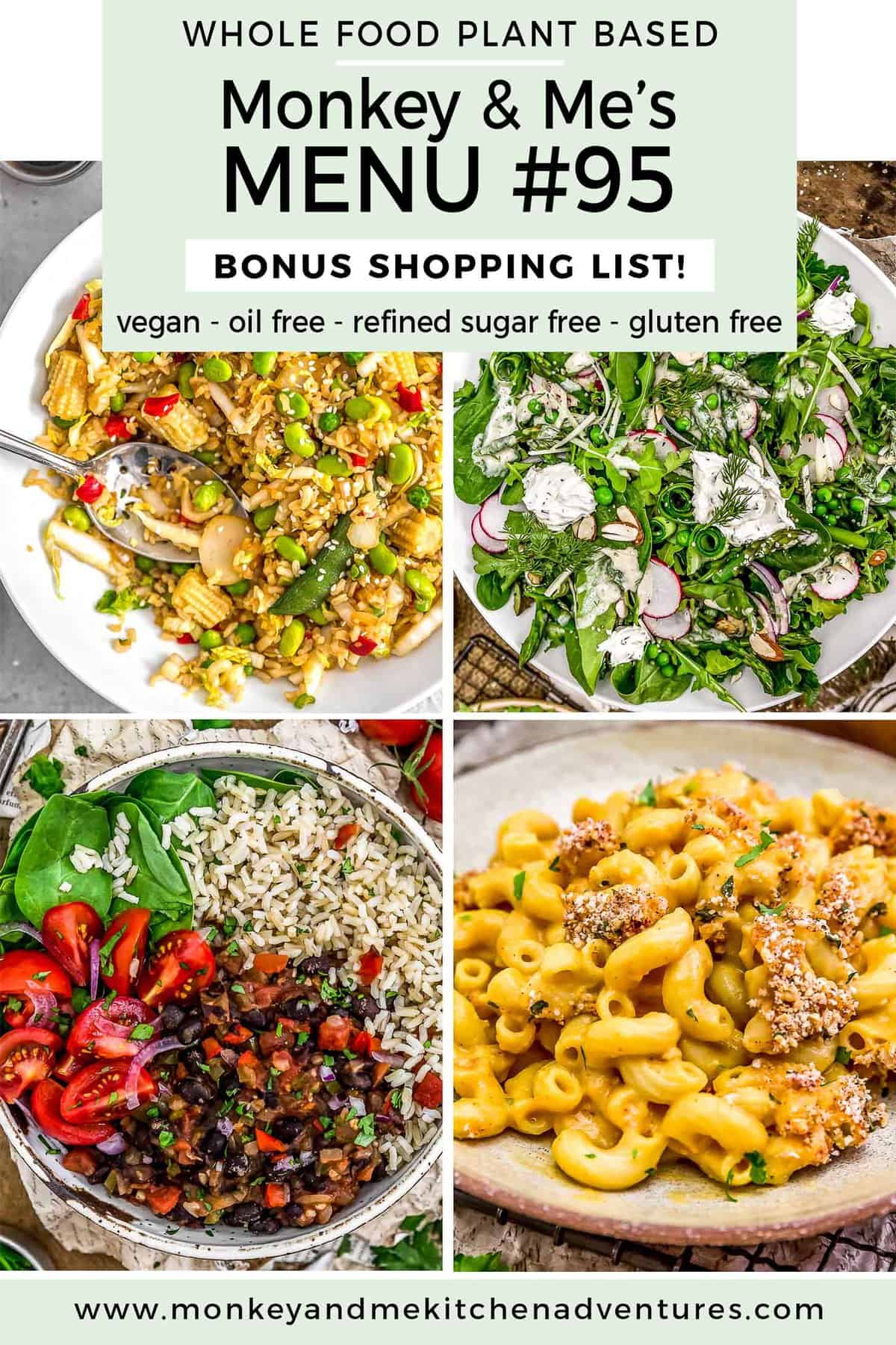 This week's Monkey and Me's Menu features some tasty recipes.  Menu #95 includes a FREE bonus shopping list.  All recipes are Whole Food Plant Based, vegan, plant based, oil free, refined sugar free, no highly processed ingredients, and gluten free.

Downloadable Menu which offers the following:

2 Breakfast ideas
2 Lunch ideas
2 Snack Ideas
5 Dinner Ideas, including a FREE downloaded shopping list (PDF – Below)

A comprehensive (downloadable) shopping list for the 5 Dinners

The shopping list is segmented into the common grocery store sections like "produce, spices, etc." making it easy to pick up these items from your local grocery store.
It also includes product suggestions that are Whole Food Plant Based compliant* for easy reference.  Note: These products are suggestions, please feel free to select your own favorite products.
Includes helpful codes so you can easily subtract items that you choose not to make.

Downloadable Instructions on how the meal plan work.
Note:  The term "Whole Food Plant Based compliant" is from a general standpoint.  There are Whole Food Plant Based diet branches that restrict certain food items.  Our recipes are all Whole Food Plant Based compliant based upon a high-level compliance standpoint. i.e. vegan, plant based, oil free, refined sugar free, minimally processed foods.
Some breakfast, lunch, and snack ideas are simple concepts that require no recipe.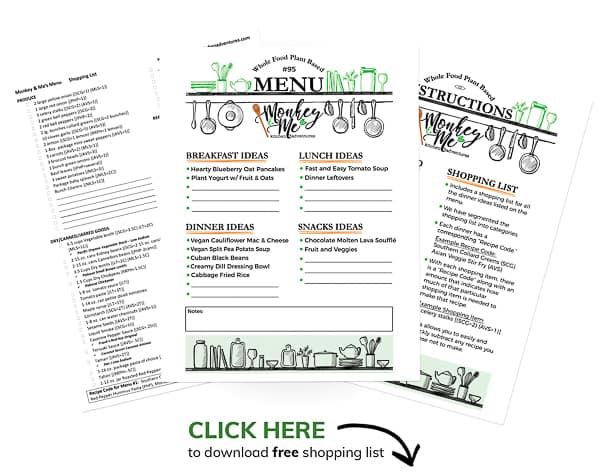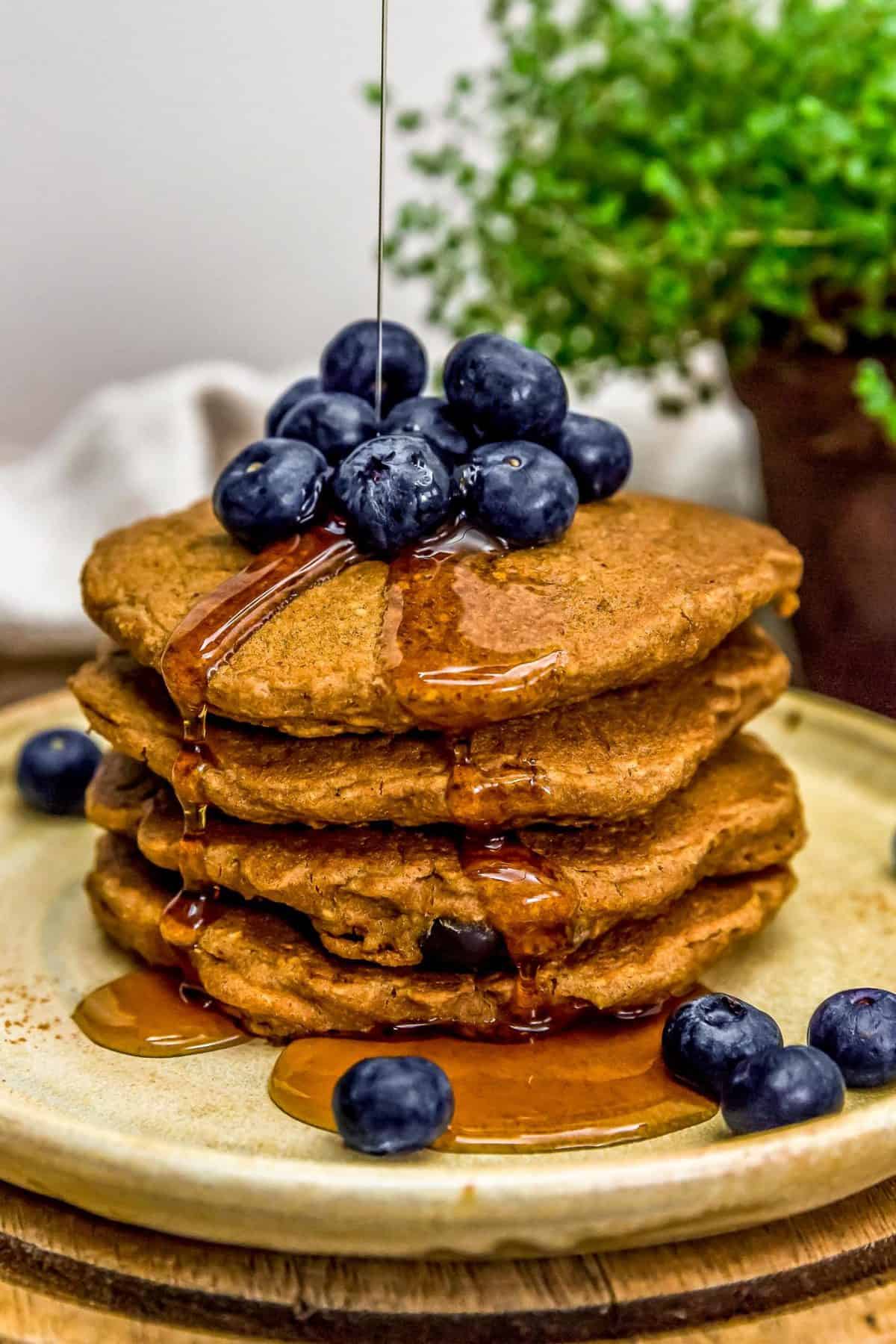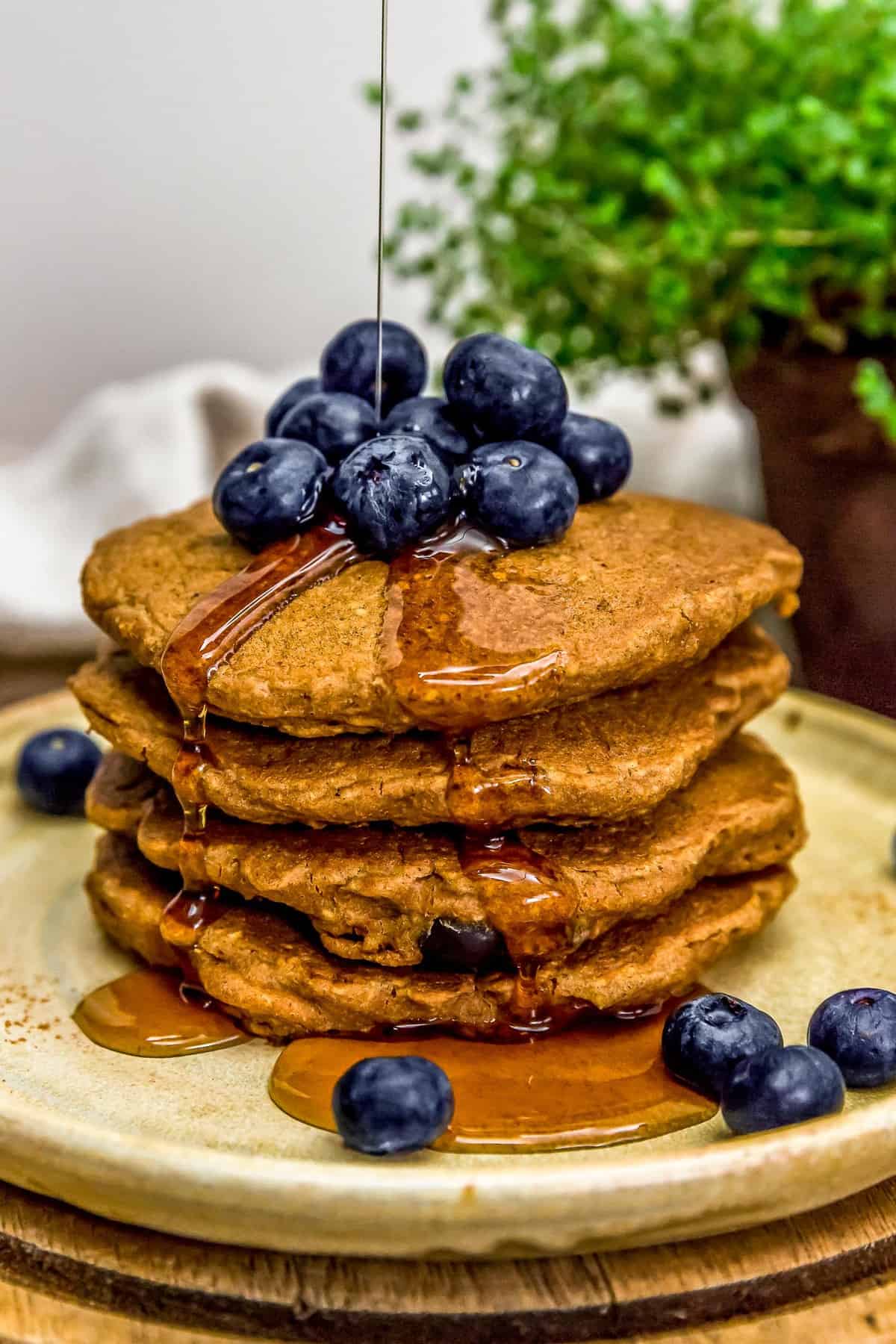 These stick-to-your-ribs Hearty Blueberry Oat Pancakes are healthy, filling, and oh-so-delicious.  Juicy, sweet blueberries are the star of this pancake show coupled with hearty and dense oats; it's a breakfast that is sure to please. These tasty treasures are made with a base of rolled oats, wholesome ingredients, and sprinkled with flavorful bursts of refreshing sweet blueberries. The whole family will be seated at the breakfast or brunch table in a flash!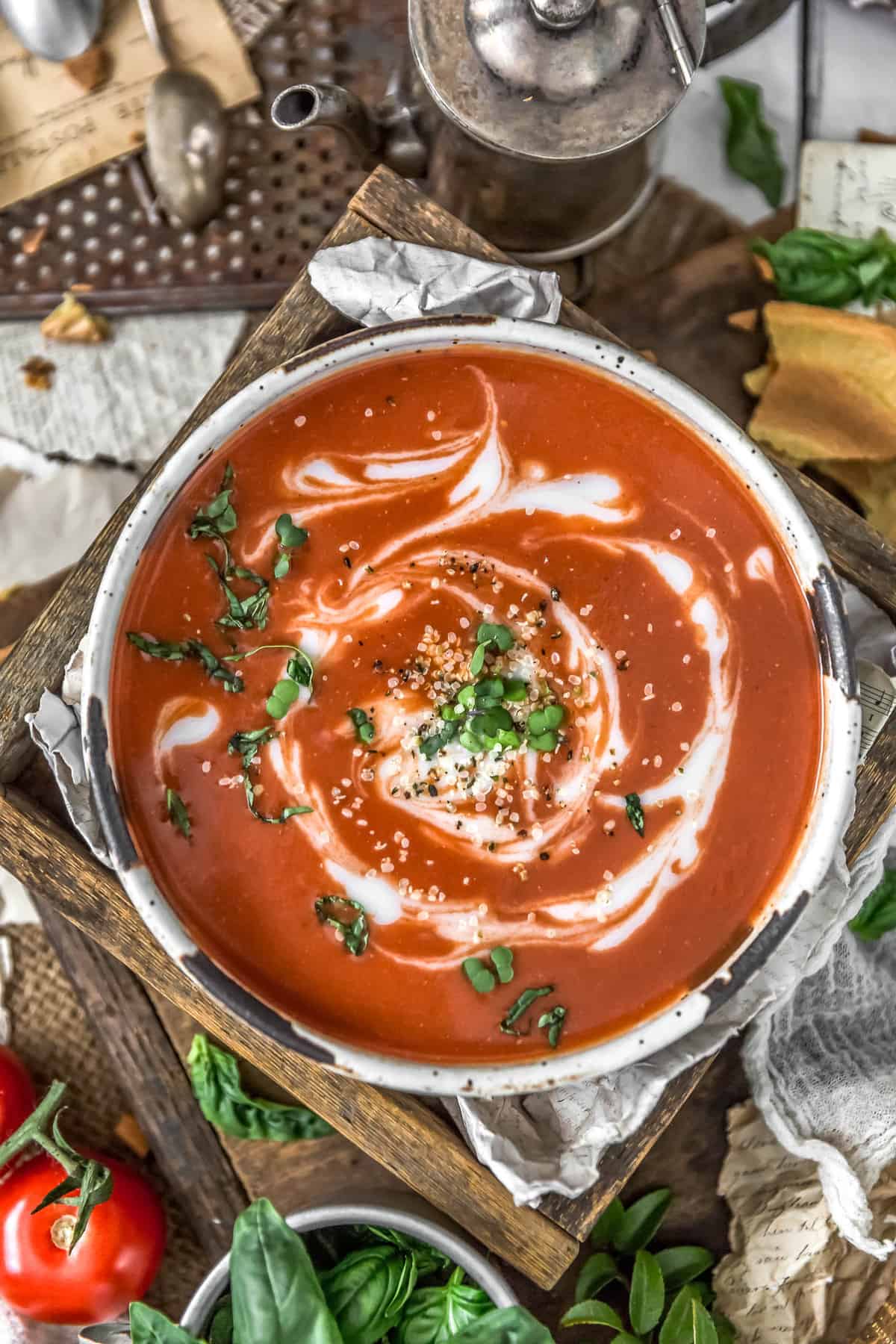 Comforting, creamy, and full of fresh tomato flavors, this Fast and Easy Tomato Soup is perfect for week nights when you need something quick to get on the table. Throw in some left-over steamed rice or roasted veggies, and you have a perfectly satisfying and filling sou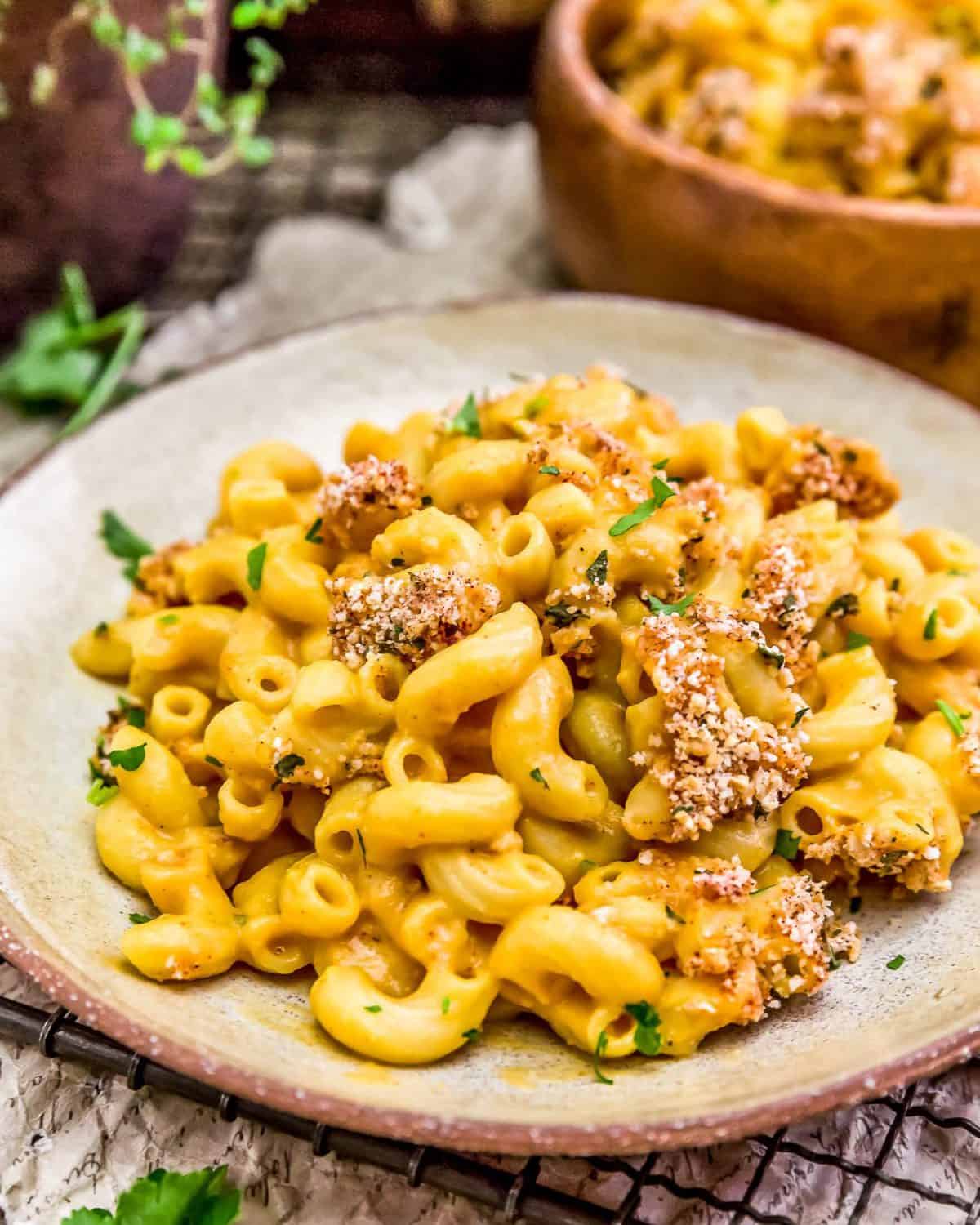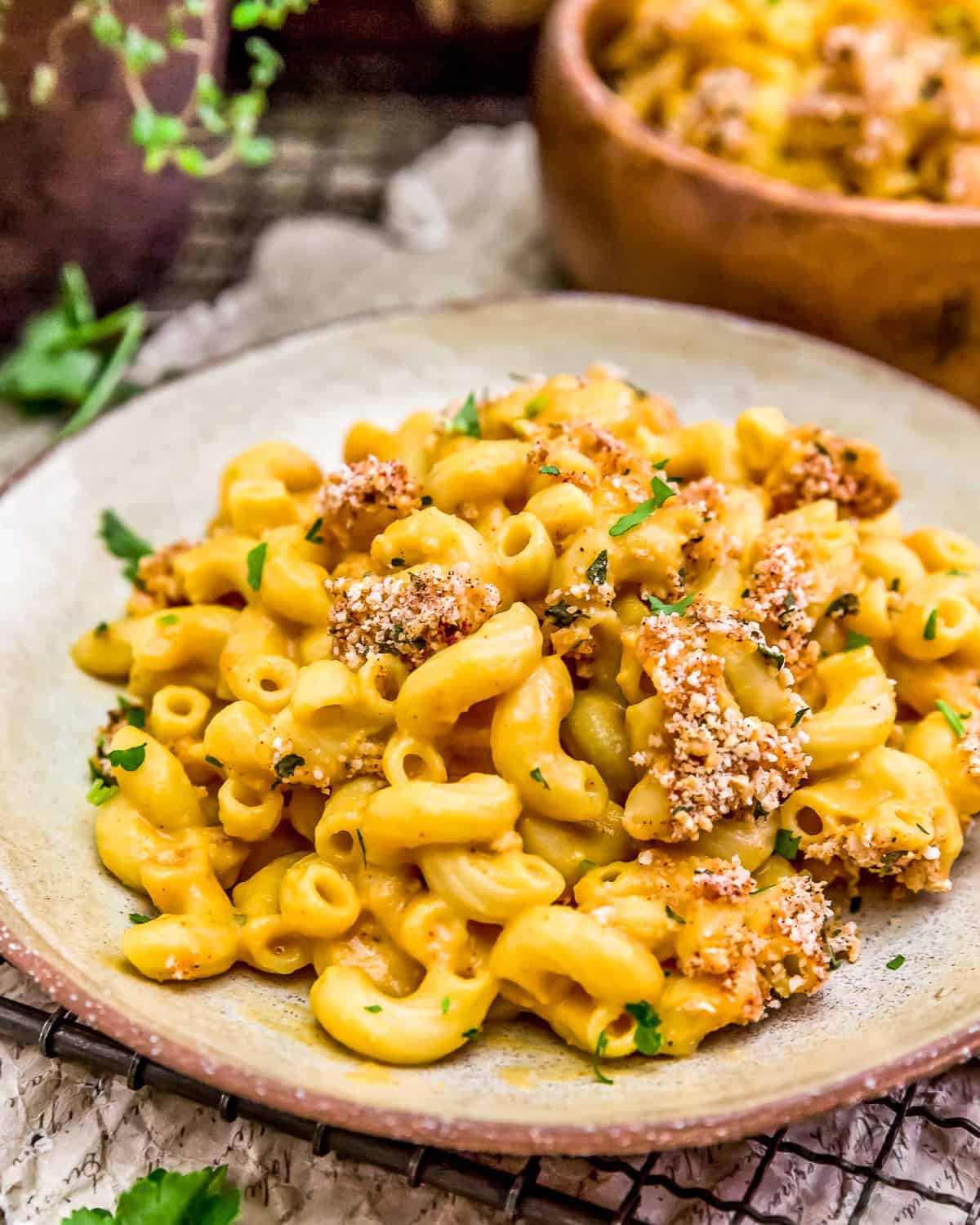 Ultimate comfort food with plant powerhouse goodness makes for a delicious guiltless dish you can't resist. Bake up this creamy, dreamy, and cozy Vegan Cauliflower Mac and Cheese for the perfect tasty casserole dish that the whole family will love. Low in fat but packed with tons of cheesy mac flavors and topped with a crispy seasoned panko crumb topping, this tasty casserole will be gone in a flash.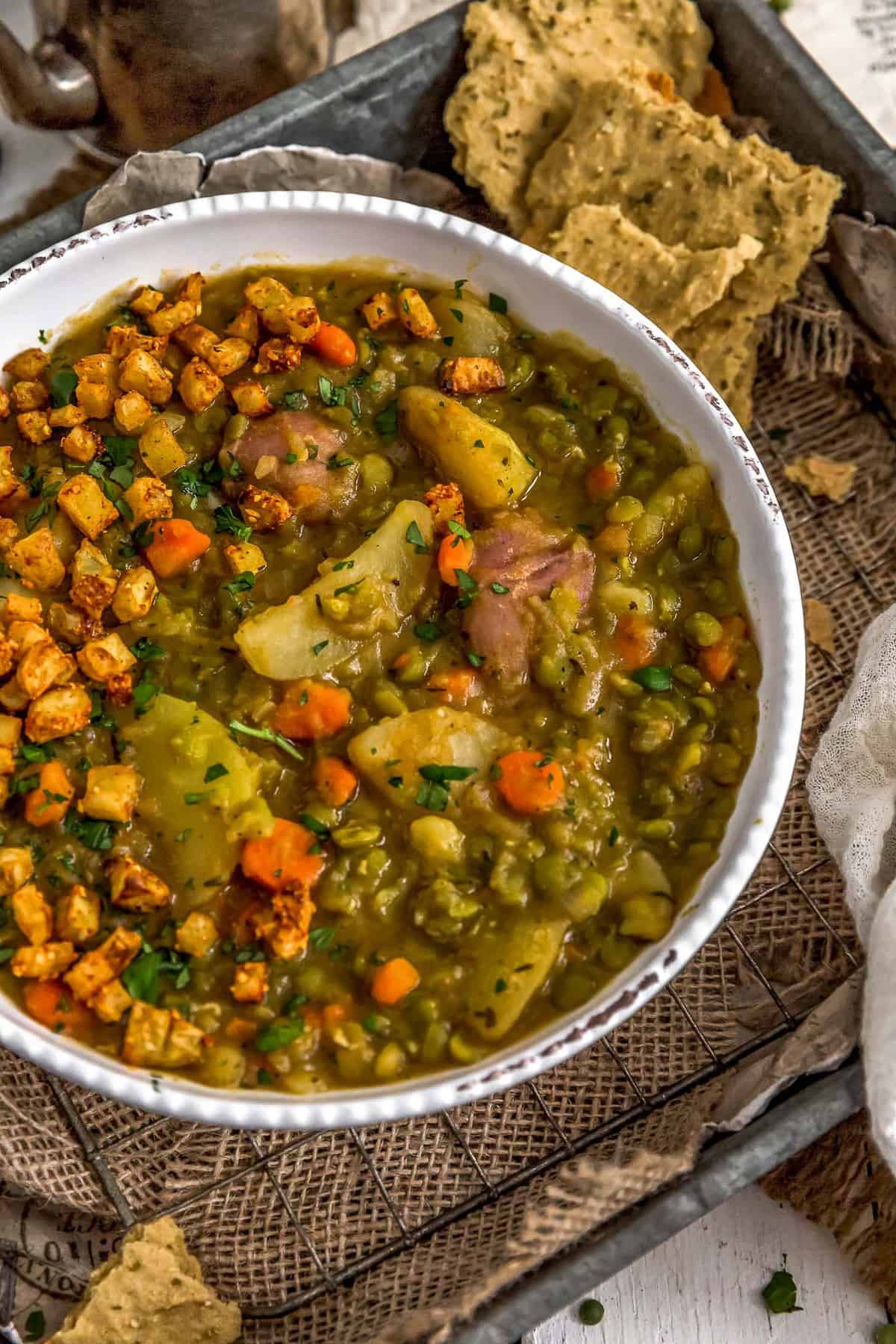 Our healthy Vegan Split Pea Potato Soup is packed with a real flavor punch of rich, creamy deliciousness. Wrapping our hands around a hot bowl full of this soul warming goodness is the perfect way to get through wintery days. Packed with nourishing split peas, hearty potatoes, and warming spices, this comforting soup will leave your belly happy and satisfied.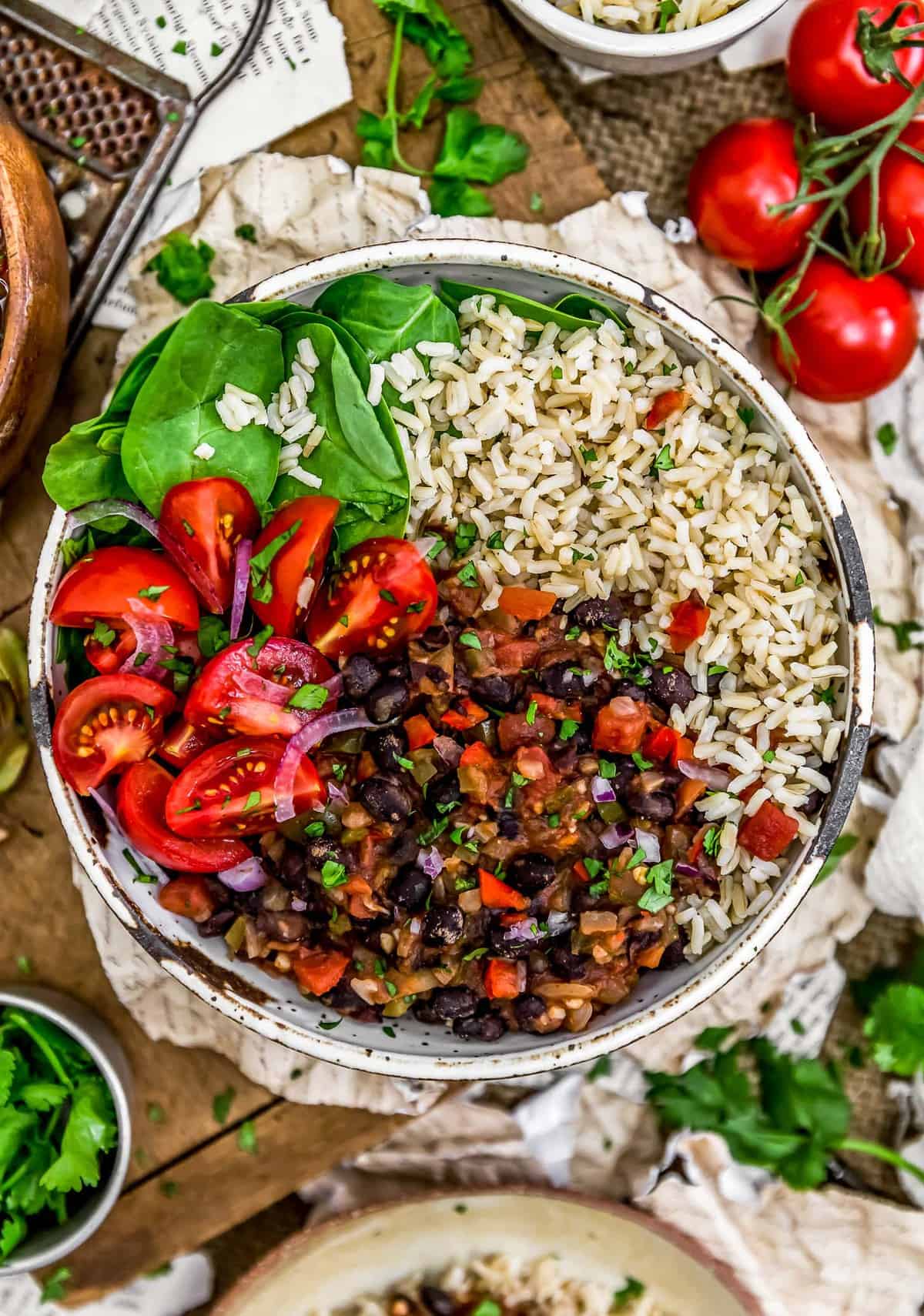 This quick, easy, and creamy Cuban Black Beans dish will wow your taste buds with the first delicious bite.  Aromatic Cuban spices, zesty onions, spicy jalapeños, earthy garlic, sweet tomatoes, tasty bell peppers, and hearty black beans come together in the most delightful way. This humble bean dish is sure to please the whole family with its tasty and flavorful twist. Serve it with chewy brown rice for a comforting meal you'll want to snuggle up with – yum!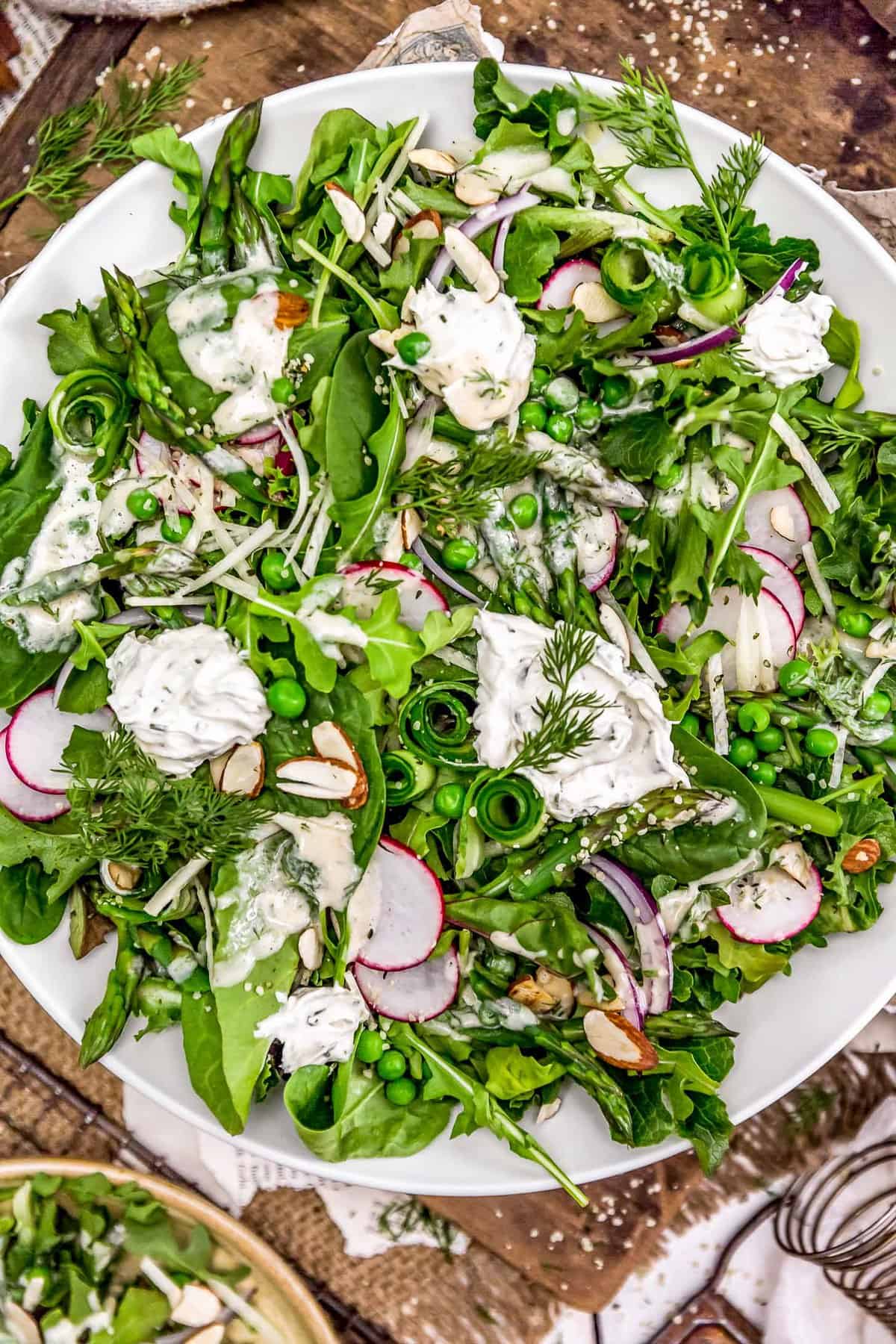 Always looking to get in those nourishing greens, and we've got a flavor-packed dressing that will take those greens to a whole new level of yumminess. Let us introduce you to this homemade, oil free, vegan Creamy Dill Dressing that is all that and then some. Perfectly luscious, bold tangy goodness, and bursting with fresh dill vibes, this dressing is healthy and utterly delicious.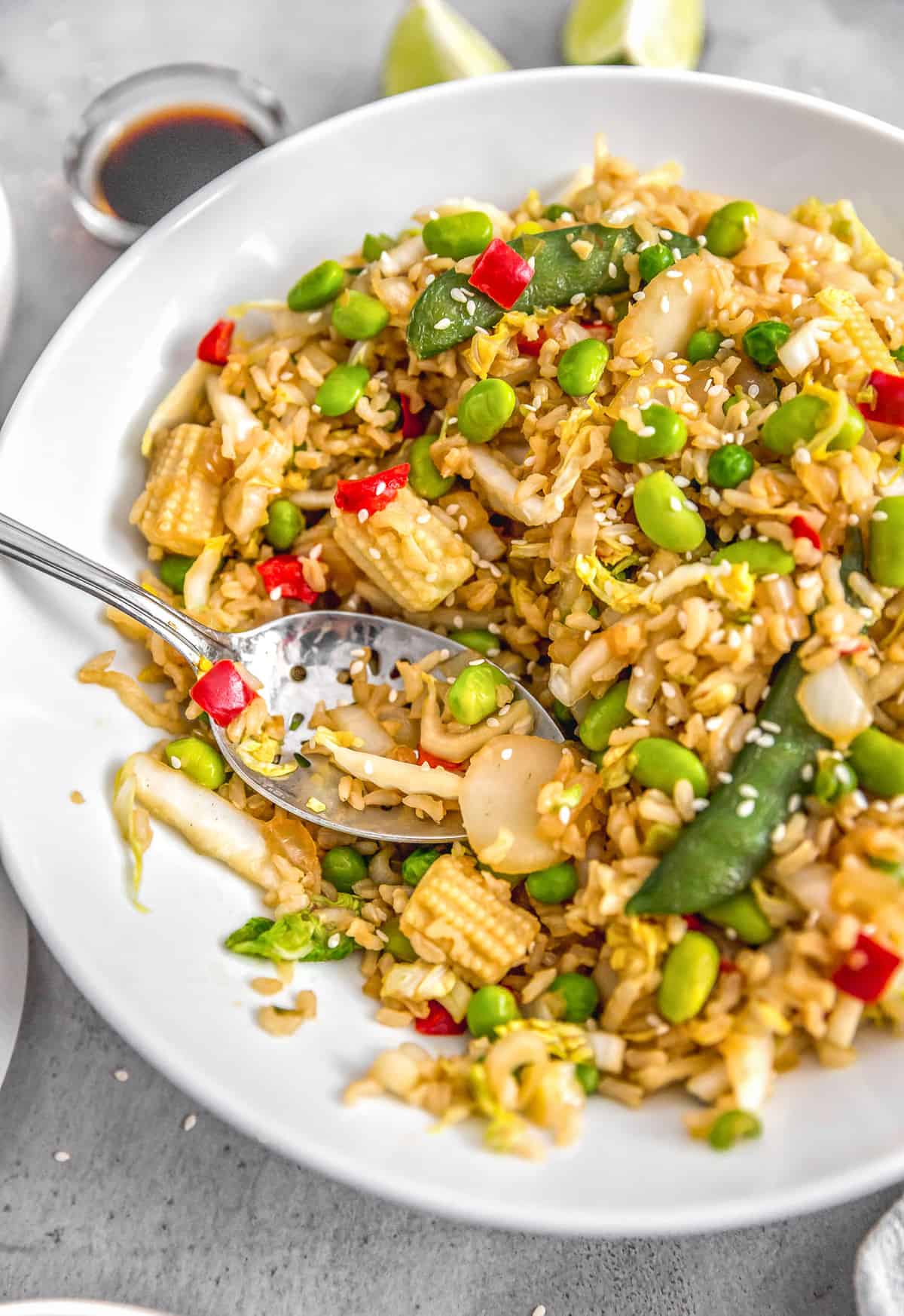 Incredibly easy and fast to make, this Cabbage Fried Rice is bursting with flavor and loaded with tons of veggies; plus, it tastes amazing. The best part is it's ready in 20 minutes or less! Mix and match using your favorite veggies for this healthy and nutritious recipe! A must try Whole Food Plant Based "dinner in minutes" recipe!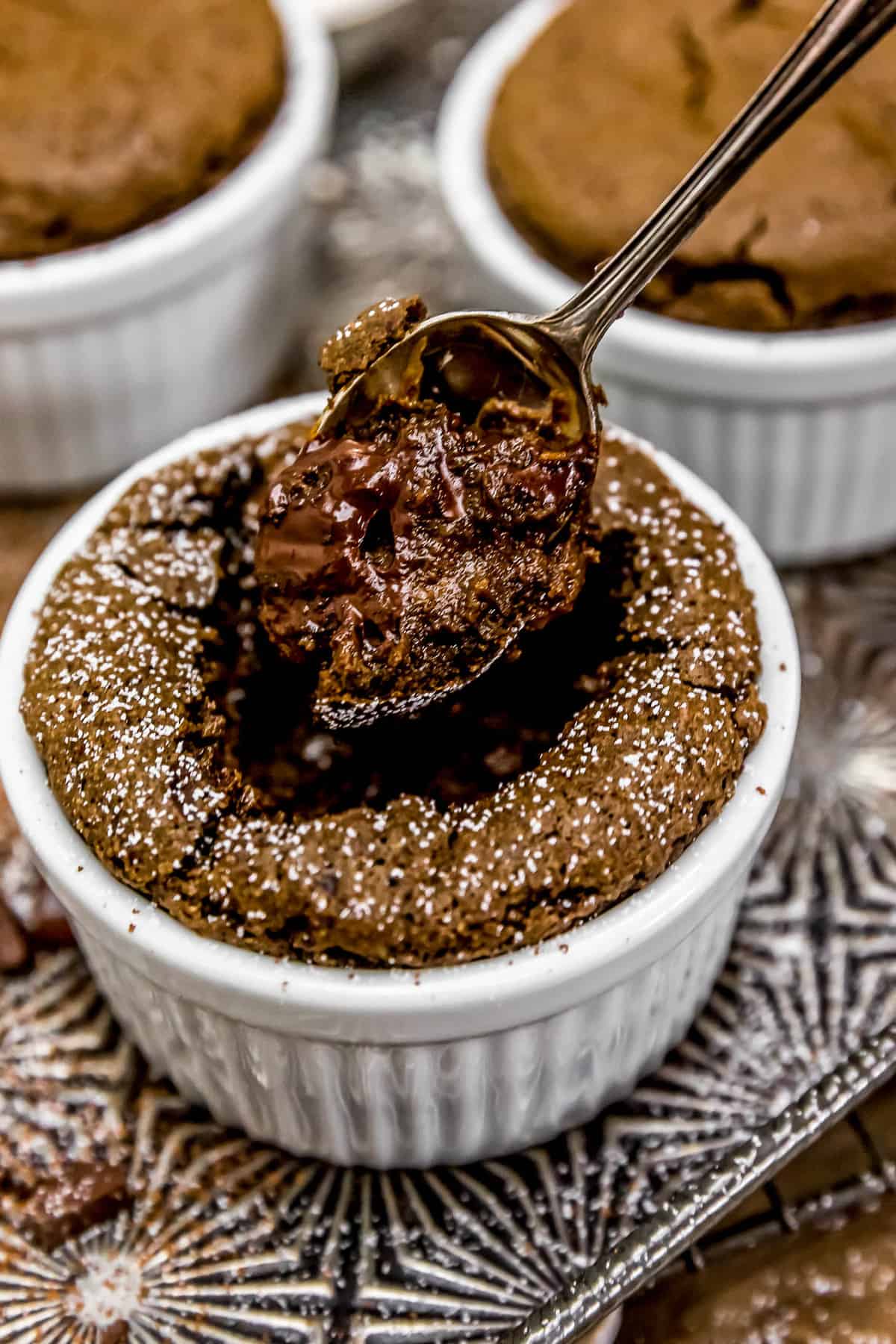 Calling all chocolate lovers, we are swooning over this dreamy dessert! Easy and foolproof, this irresistible Vegan Chocolate Molten Lava Soufflé is brimming with rich, decadent, melty chocolatey goodness. A perfect combination of drippy chocolatey lava cake and puffy soufflé that will have you doing your happy dance with every delicious, ooey-gooey bite!