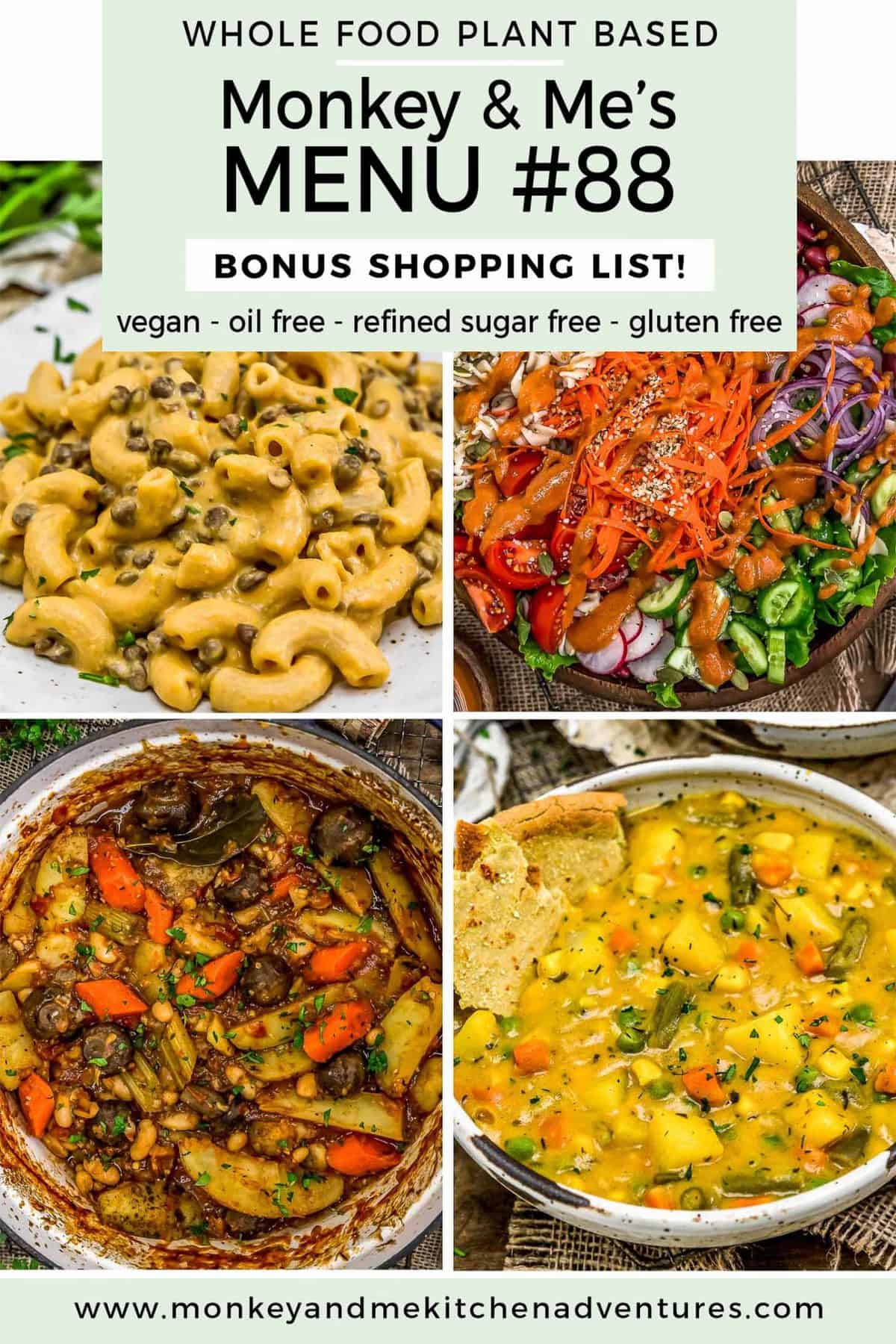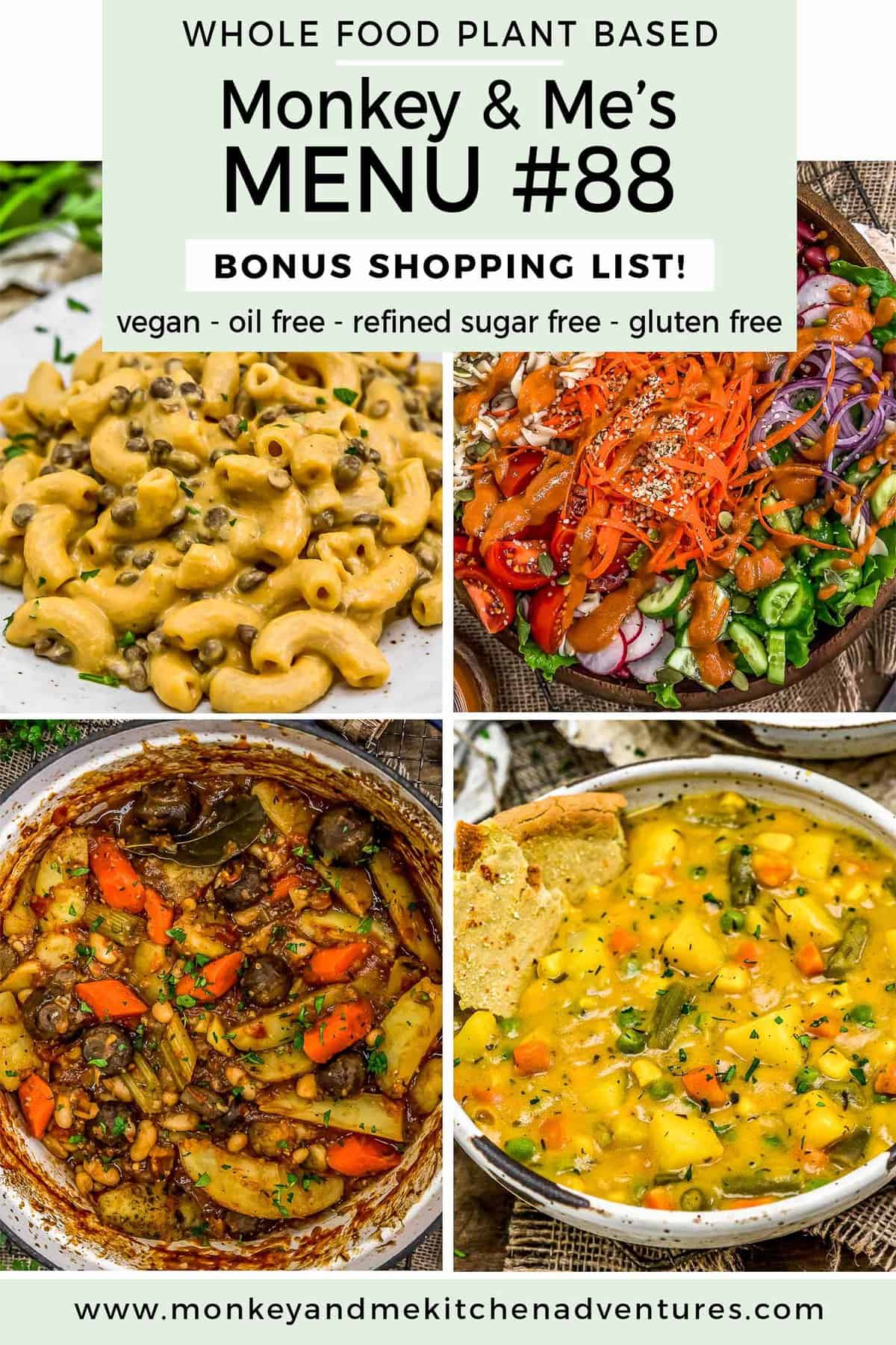 This week's Monkey and Me's Menu features some tasty recipes.  Menu #88 includes a FREE bonus shopping list.  All recipes are Whole Food Plant Based, vegan, plant based, oil free, refined sugar free, no highly processed ingredients, and gluten free.

Downloadable Menu which offers the following:

2 Breakfast ideas
2 Lunch ideas
2 Snack Ideas
5 Dinner Ideas, including a FREE downloaded shopping list (PDF – Below)

A comprehensive (downloadable) shopping list for the 5 Dinners

The shopping list is segmented into the common grocery store sections like "produce, spices, etc." making it easy to pick up these items from your local grocery store.
It also includes product suggestions that are Whole Food Plant Based compliant* for easy reference.  Note: These products are suggestions, please feel free to select your own favorite products.
Includes helpful codes so you can easily subtract items that you choose not to make.

Downloadable Instructions on how the meal plan work.
Note:  The term "Whole Food Plant Based compliant" is from a general standpoint.  There are Whole Food Plant Based diet branches that restrict certain food items.  Our recipes are all Whole Food Plant Based compliant based upon a high-level compliance standpoint. i.e. vegan, plant based, oil free, refined sugar free, minimally processed foods.
Some breakfast, lunch, and snack ideas are simple concepts that require no recipe.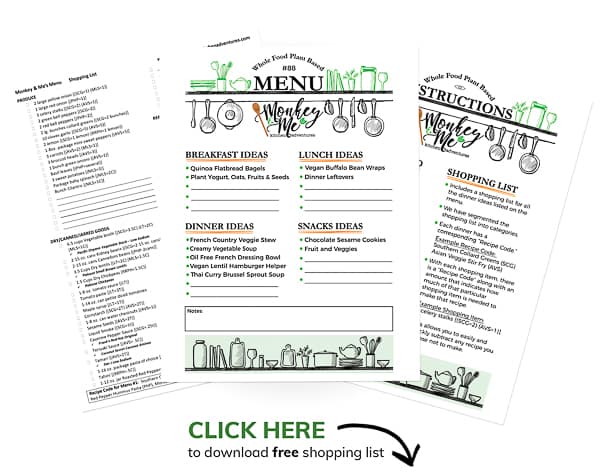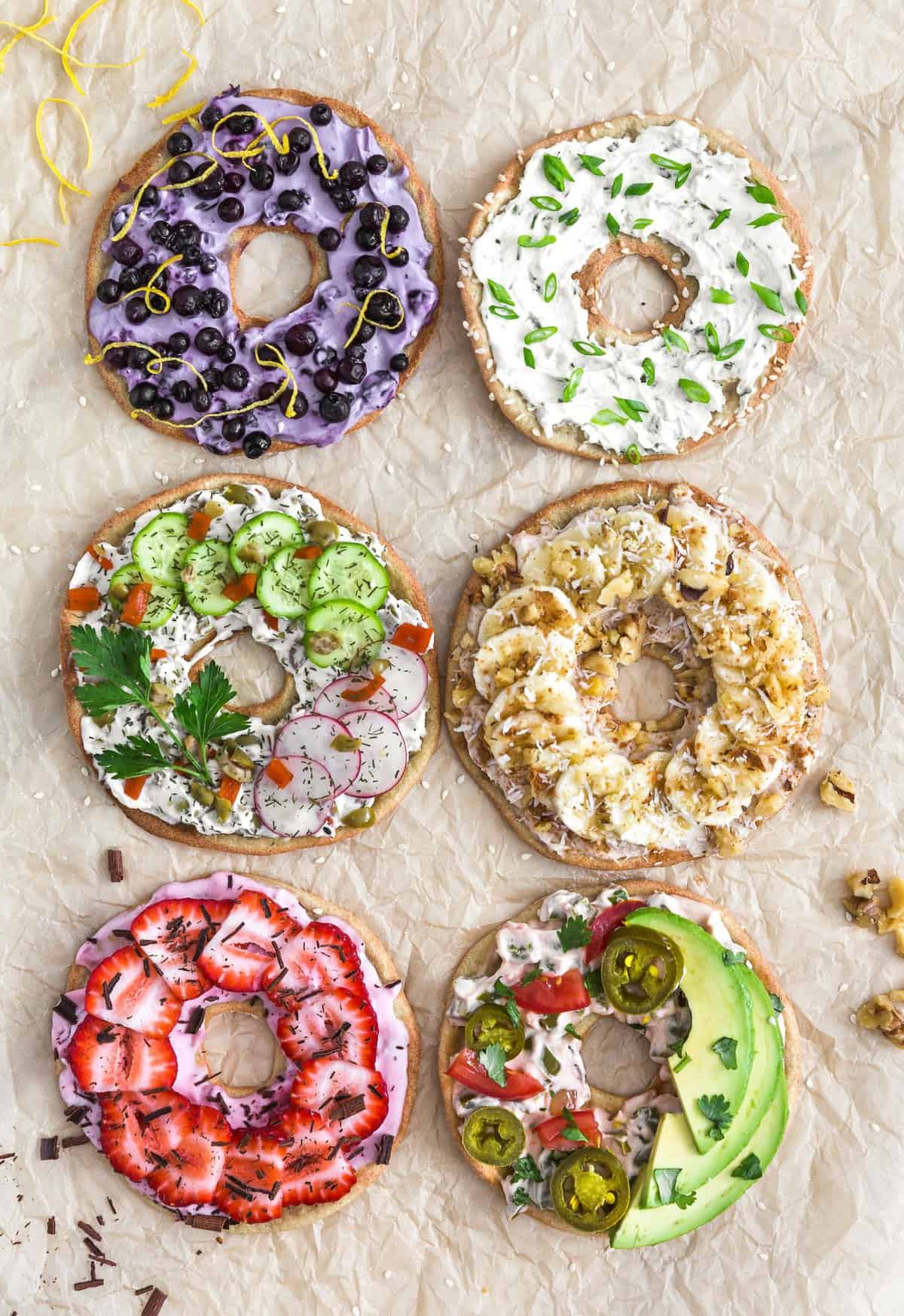 Soft and chewy or crisp and crunchy, these amazingly delicious Quinoa Flatbread Bagels are healthy and delicious. Perfectly oven baked consisting of a few simple ingredients, turns these tasty flatbreads into yummy breakfast bagels or snack.  The options are endless, making this recipe an ultimate Whole Food Plant Based breakfast treat.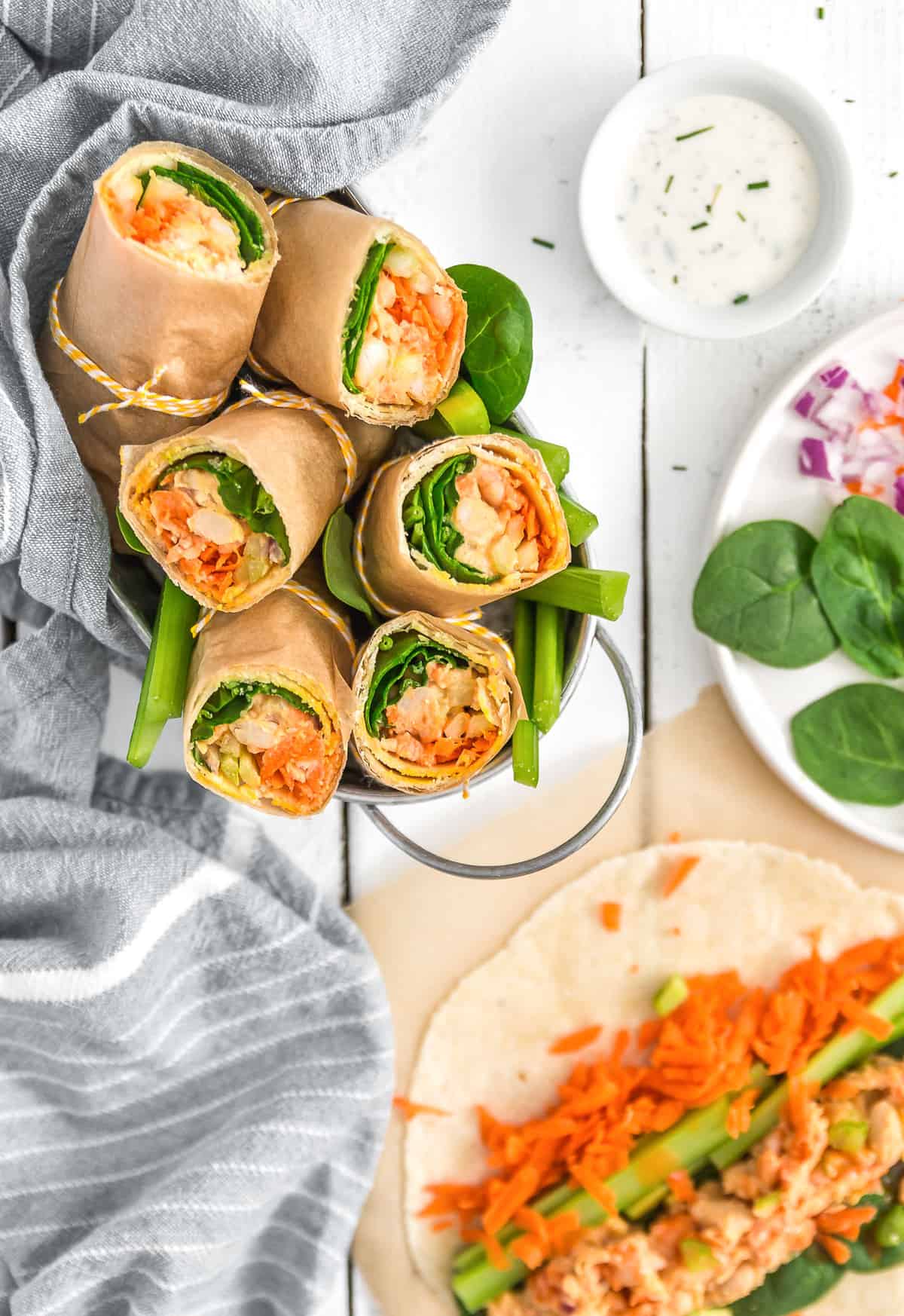 Vegan Buffalo Bean Wraps are loaded with "Buffalo" flavored deliciousness. Fresh veggies and white cannellini beans are combined for a fast and easy wrap that is packed with tastiness. A quick Vegan Ranch dressing completes this delicious wrap.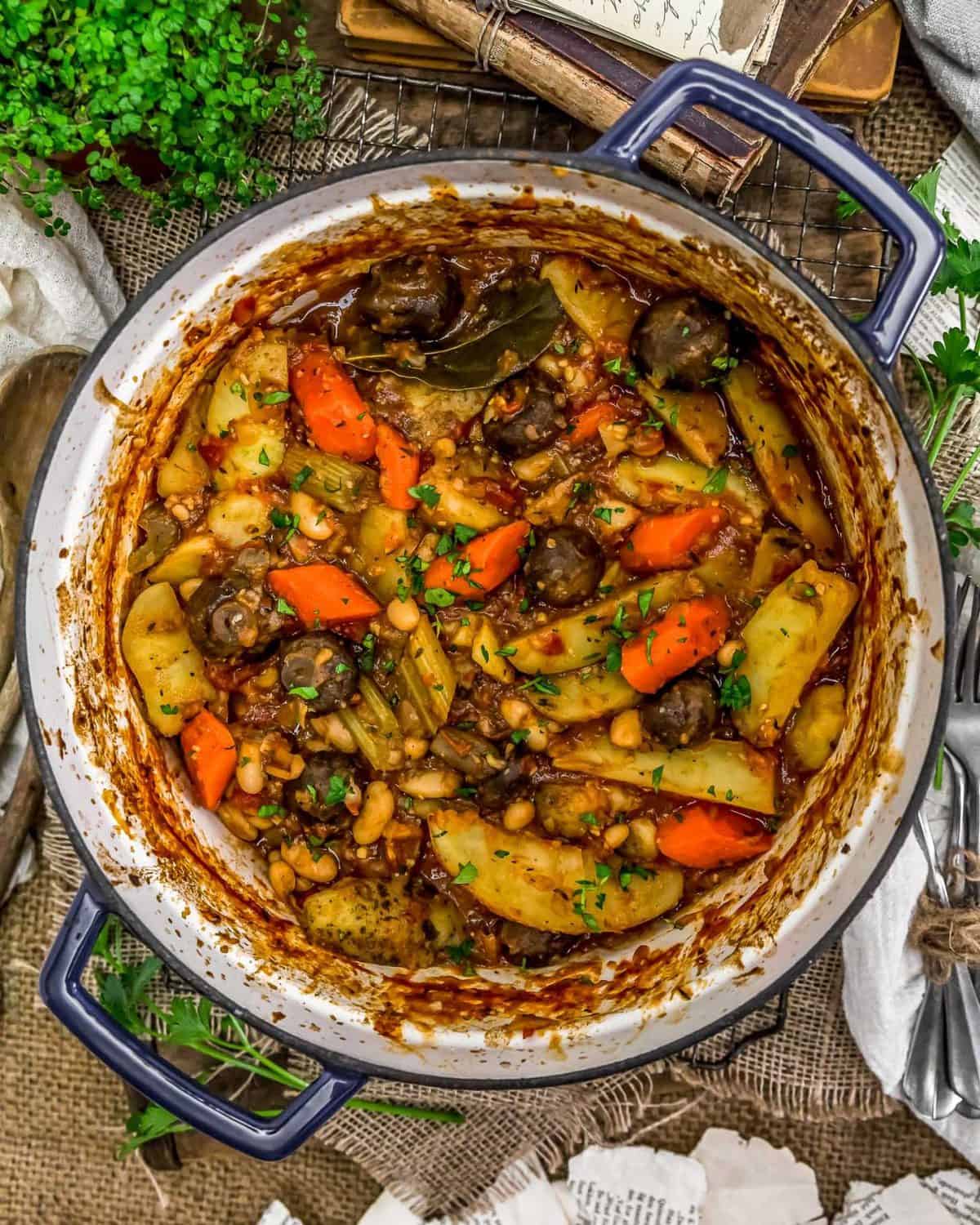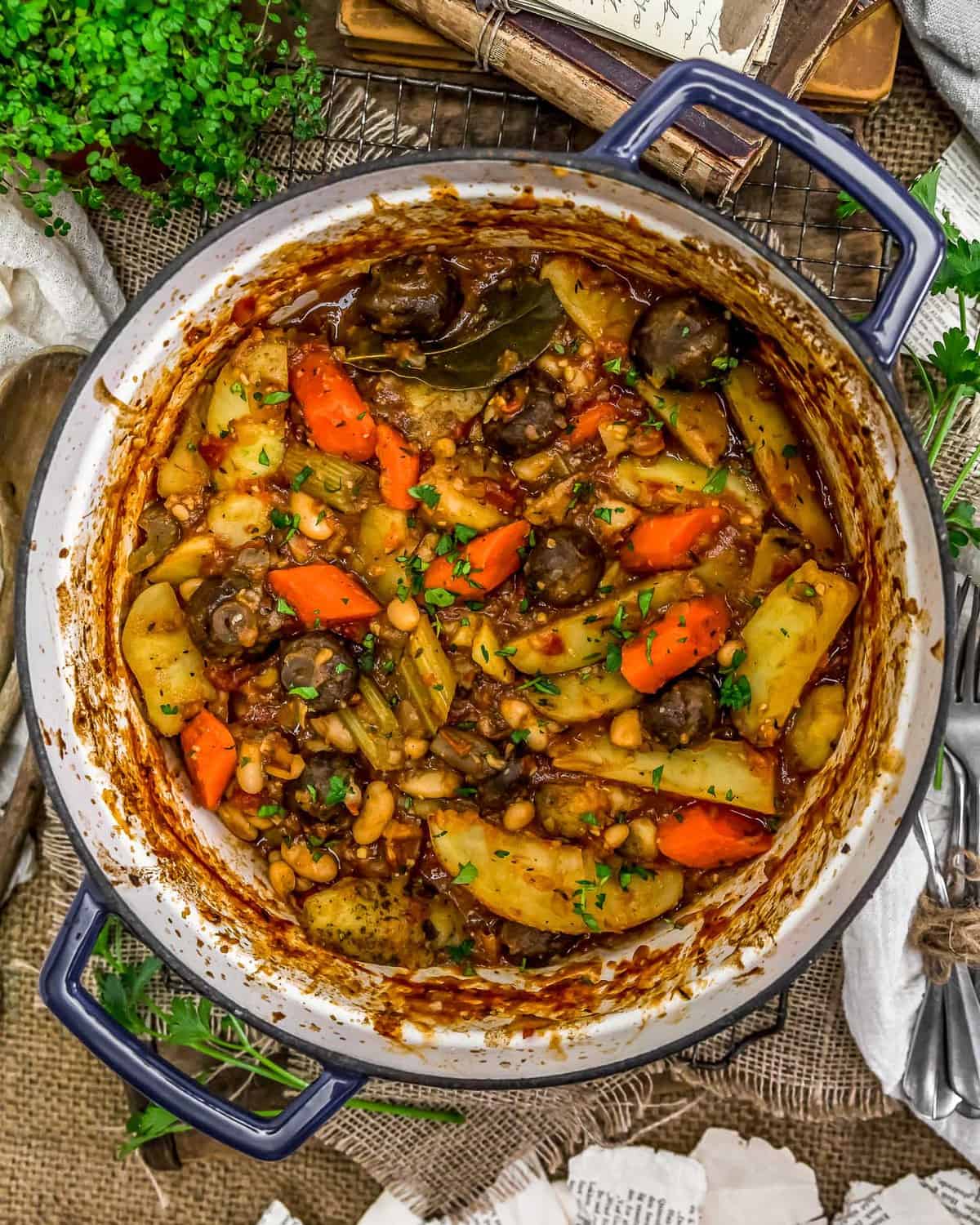 Vibrant veggies, hearty potatoes, earthy mushrooms, and aromatic spices come together in the most delicious way in this French Country Veggie Stew. This wholesome seasoned stew is full of comforting goodness and flavors. Oven roasted to perfection, it is everything you would expect in this vegan nod to a classic French stew. Easy to make, hearty, and satisfying, this dish has a tasty seasoned sauce that coats the veggies giving your body those soul-warming flavors that you have been craving.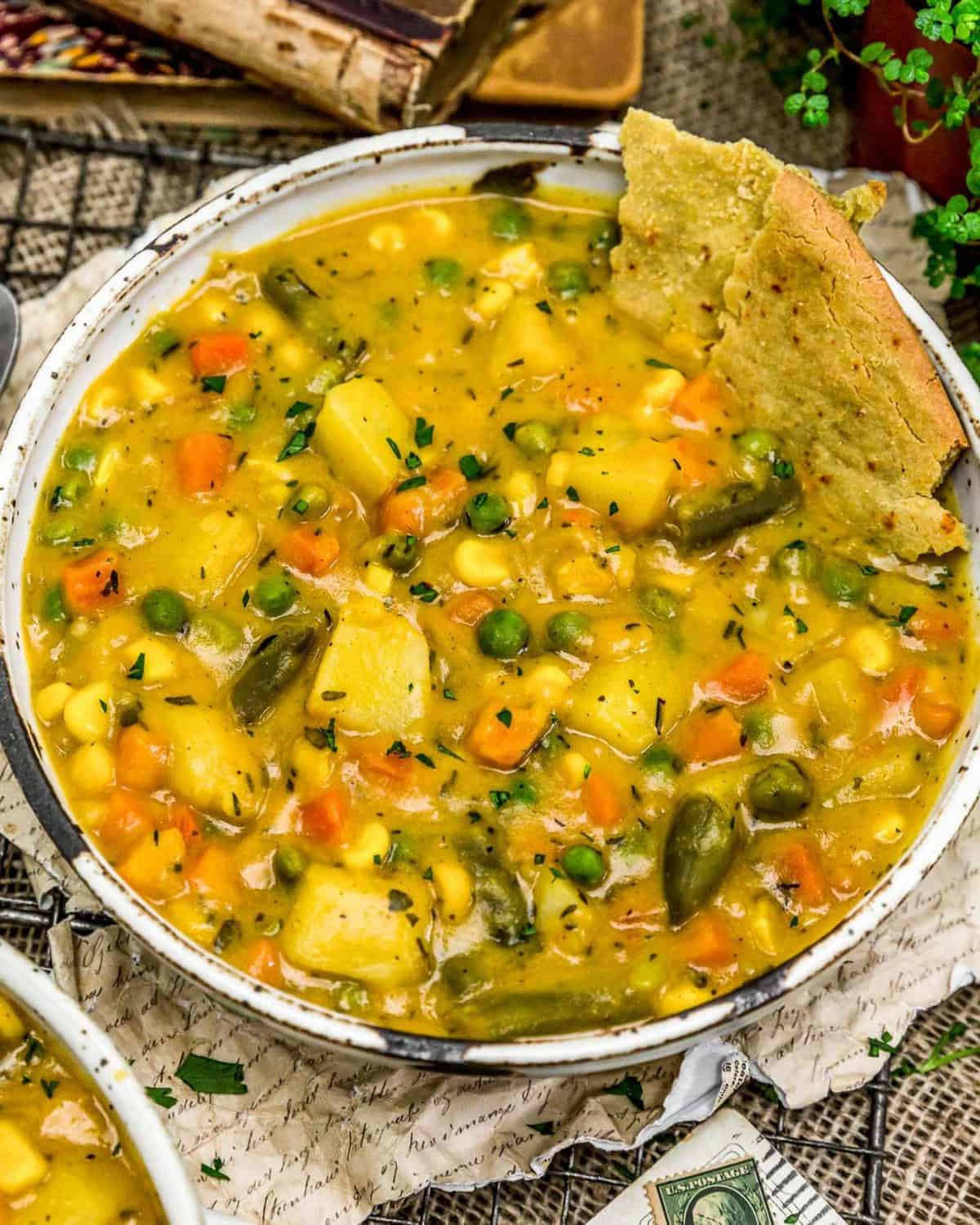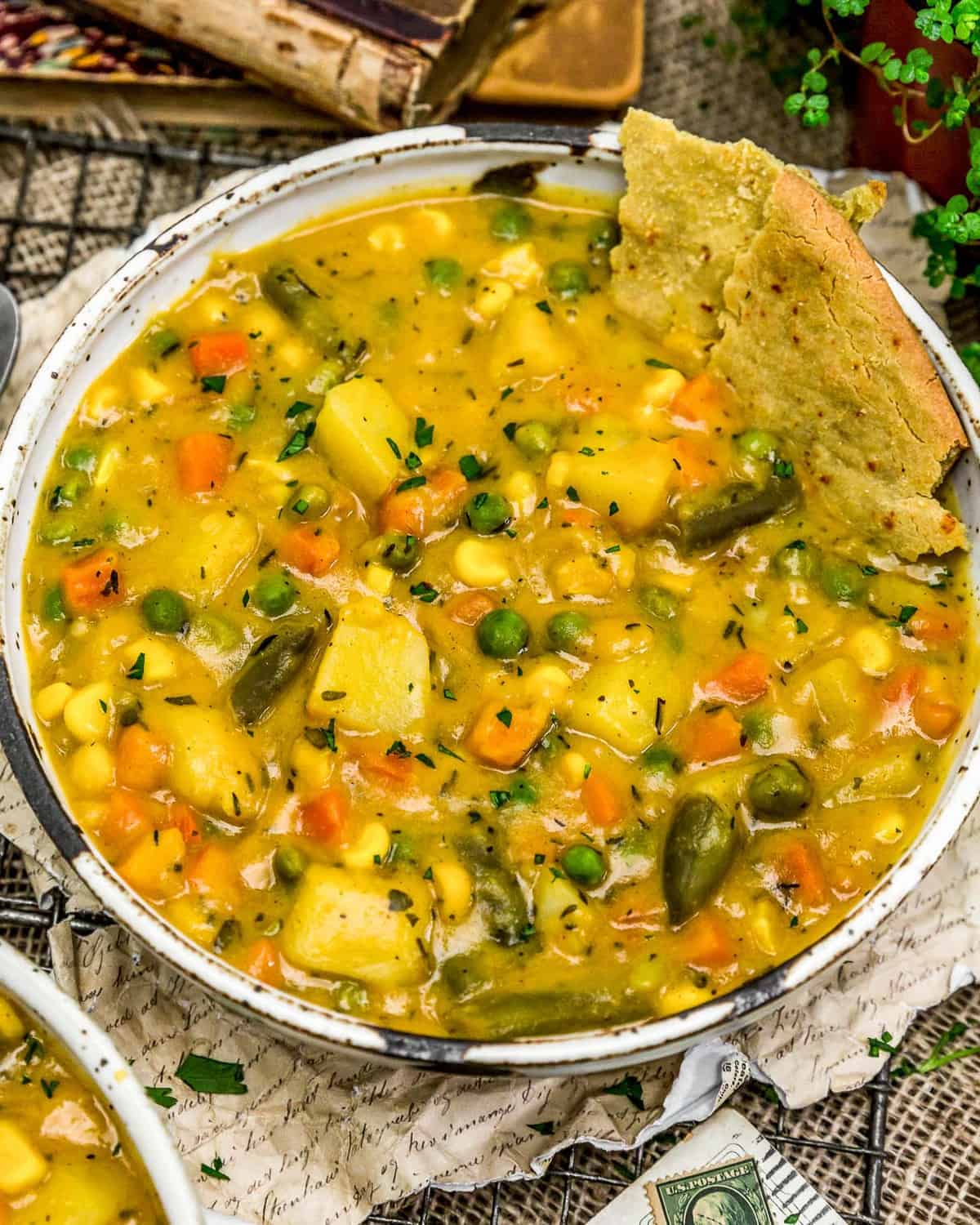 You can't beat an ultra-velvety and hearty soup that tastes rich but completely guilt free. This wholesome Creamy Vegetable Soup is jam-packed with powerhouse veggies and warming spices. It feels indulgent with its ultra-creamy, nut-free broth made thick and silky by using buzzed zucchini, potatoes, and corn. So grab a bowl and hunker down because healthy and wholesome never tasted so good!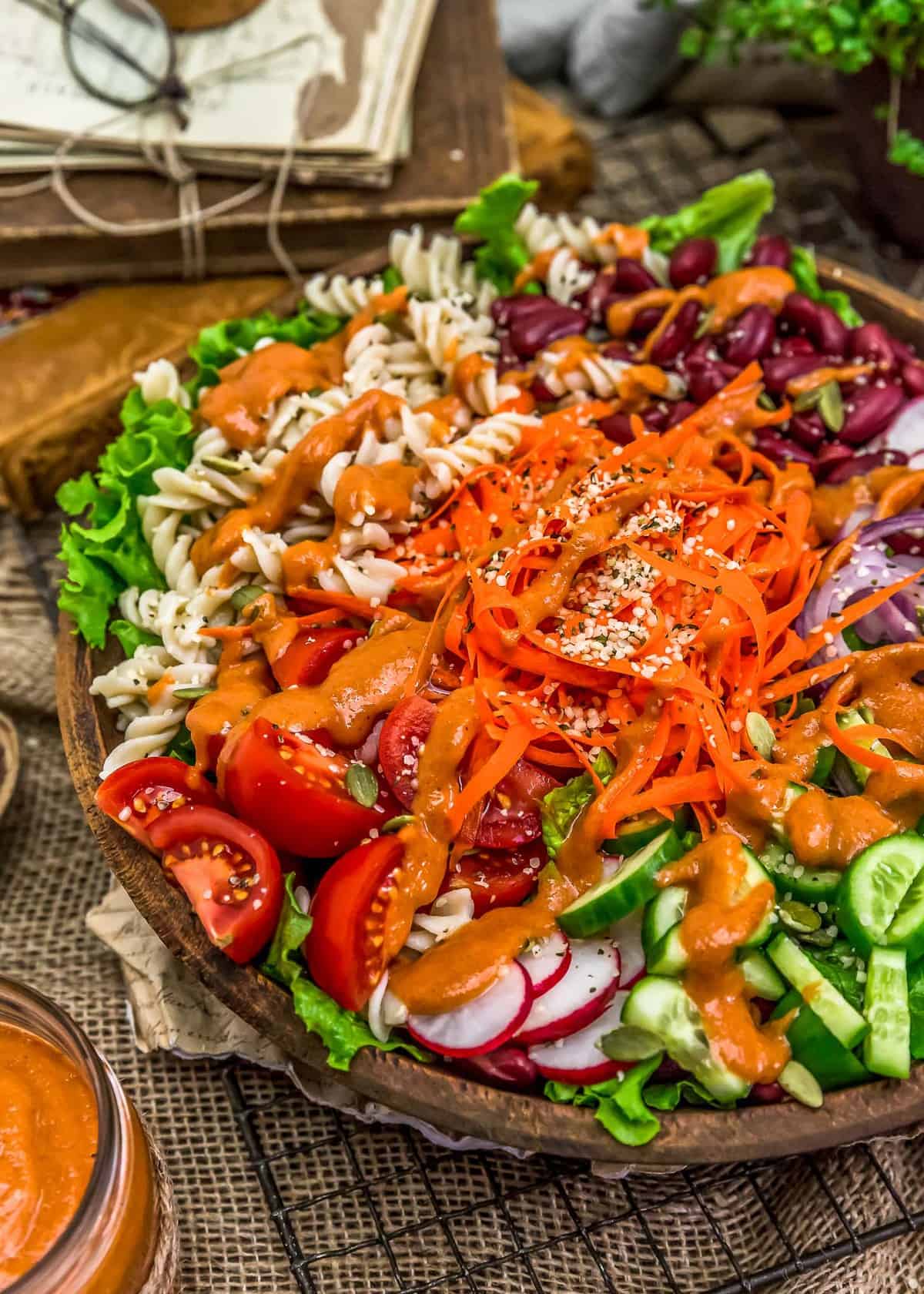 Switch up your salad game with this bold, sweet and tangy Oil Free French Dressing. This healthy twist on a classic salad dressing is fast, easy, and perfect for salad lovers everywhere! It's so thick, creamy with perfectly seasoned umami notes that will hook you with the first bite. Drizzle on your favorite salad, it is sure to absolutely delight your taste buds.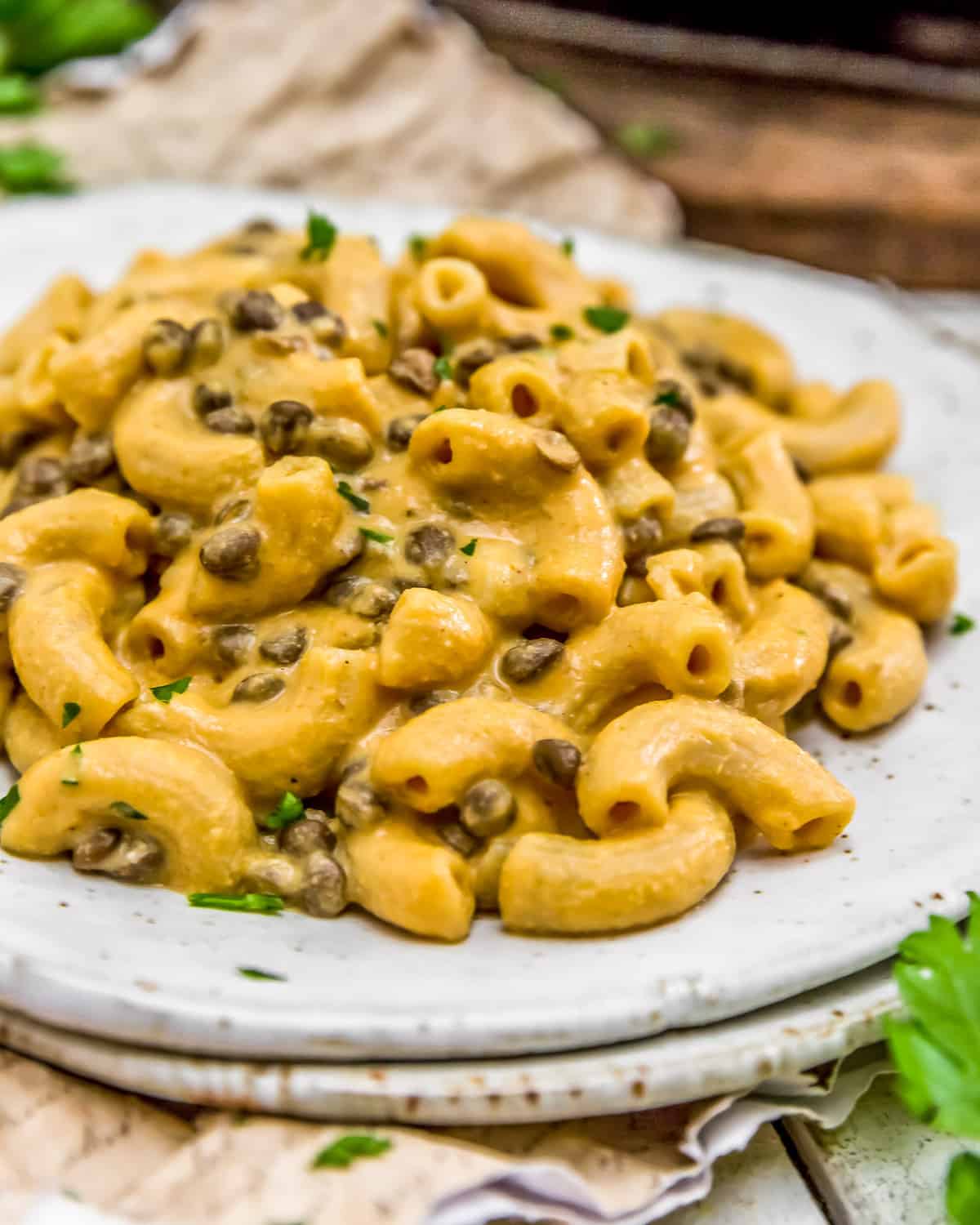 Pasta and saucy goodness is shining bright in this ultra-comforting dish. A veganized classic favorite, this Vegan Lentil Hamburger Helper will transport you back in time. Homemade deliciousness is brimming with "cheezy" tangy flavors! Lentils and elbow macaroni are coated in a creamy, dreamy cheeze sauce that will have the whole family giving high-5s at the dinner table. Brimming with healthy, wholesome ingredients, it tastes even better than what you can find in a box, this dish is sure to put a smile on your face.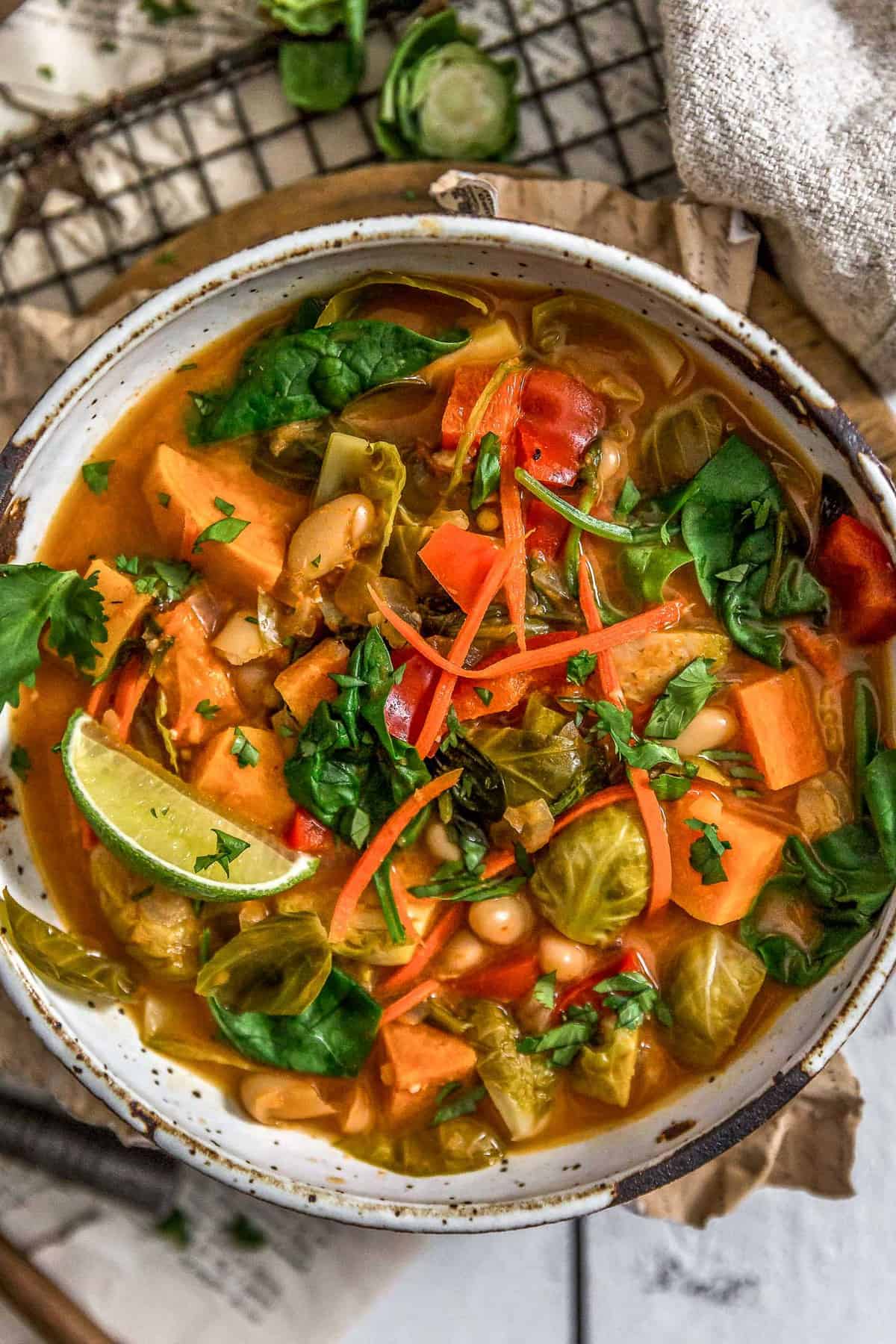 Red curry paste is that awesome, dependable friend that you can count on to make your day a little brighter, and it's on with this delicious Thai Curry Brussel Sprout Soup! Bold Thai curry flavors, coupled with creamy soothing lite coconut milk, all delightfully simmering together with nutritious Brussel Sprouts, hearty sweet potatoes, protein-packed beans in a wholesome and healthy soup! A fantastic, satisfying, and cozy soup that is sure to put a smile on your face.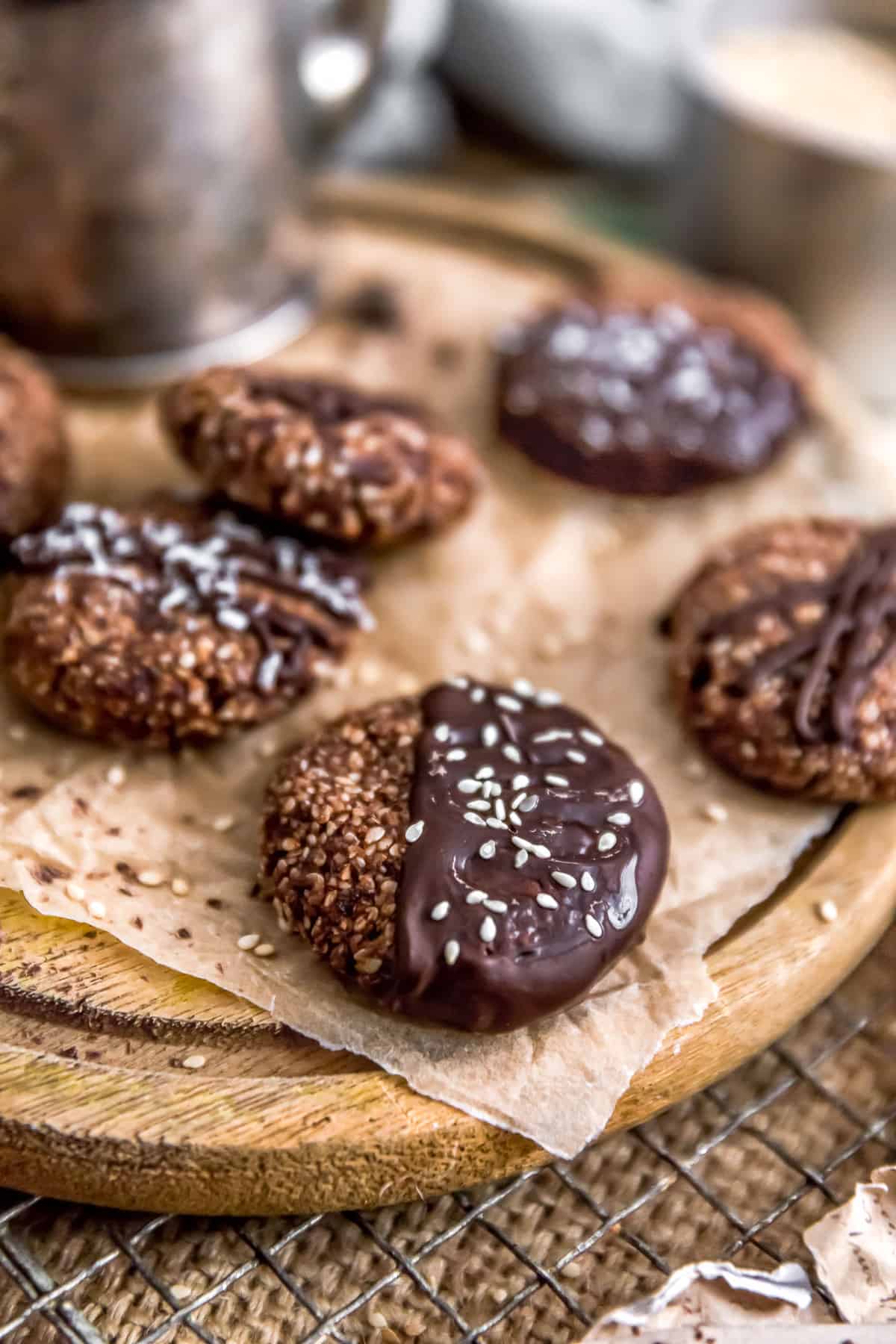 When rich chocolate, decadent coconut, nutty sesame seeds, and sweet dates come together to create a fabulous, wholesome cookie that is sure to please. These Healthy Chocolate Sesame Cookies are the perfect cookie when you are hankering from something sweet but want to stay on track with your health goals. Packed with feel-good ingredients and delicious flavors, these flourless cookies are dessert goodness.  These simple 4-ingredient cookies will quickly become your new "go-to" healthy treat!