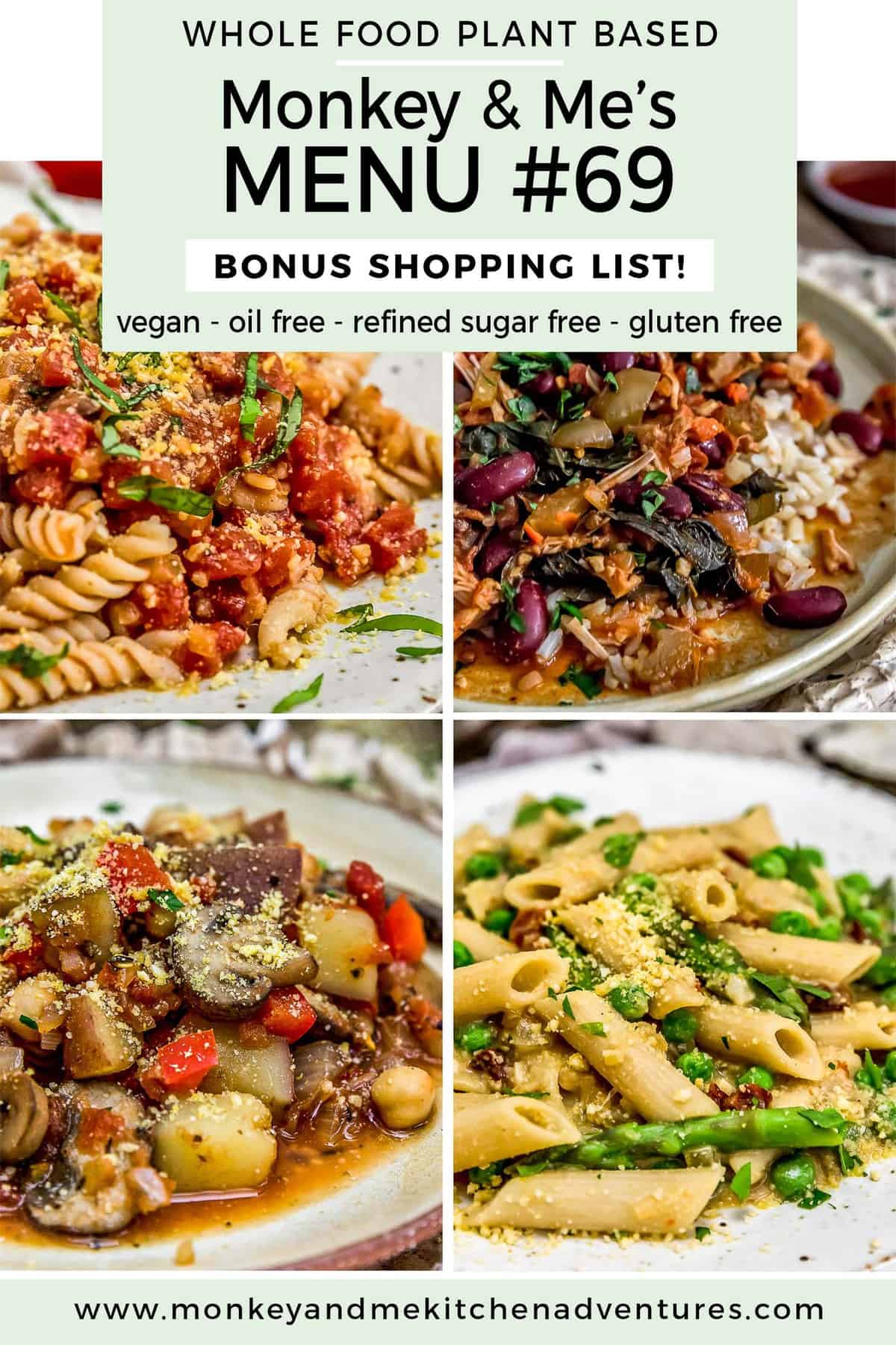 This week's Monkey and Me's Menu features some tasty recipes.  Menu #69 includes a FREE bonus shopping list.  All recipes are Whole Food Plant Based, vegan, plant based, oil free, refined sugar free, no highly processed ingredients, and gluten free.

Downloadable Menu which offers the following:

2 Breakfast ideas
2 Lunch ideas
2 Snack Ideas
5 Dinner Ideas, including a FREE downloaded shopping list (PDF – Below)

A comprehensive (downloadable) shopping list for the 5 Dinners

The shopping list is segmented into the common grocery store sections like "produce, spices, etc." making it easy to pick up these items from your local grocery store.
It also includes product suggestions that are Whole Food Plant Based compliant* for easy reference.  Note: These products are suggestions, please feel free to select your own favorite products.
Includes helpful codes so you can easily subtract items that you choose not to make.

Downloadable Instructions on how the meal plan work.
Note:  The term "Whole Food Plant Based compliant" is from a general standpoint.  There are Whole Food Plant Based diet branches that restrict certain food items.  Our recipes are all Whole Food Plant Based compliant based upon a high-level compliance standpoint. i.e. vegan, plant based, oil free, refined sugar free, minimally processed foods.
Some breakfast, lunch, and snack ideas are simple concepts that require no recipe.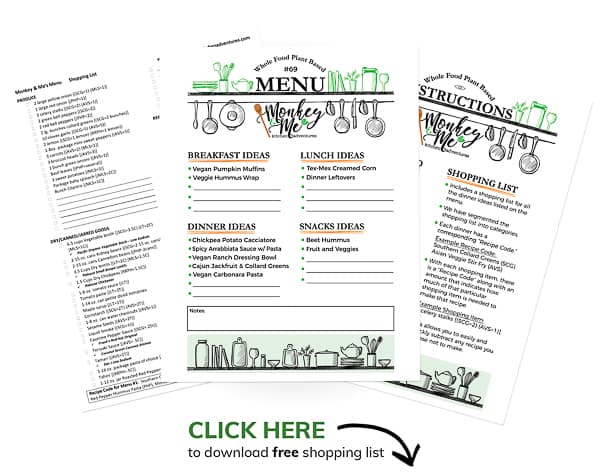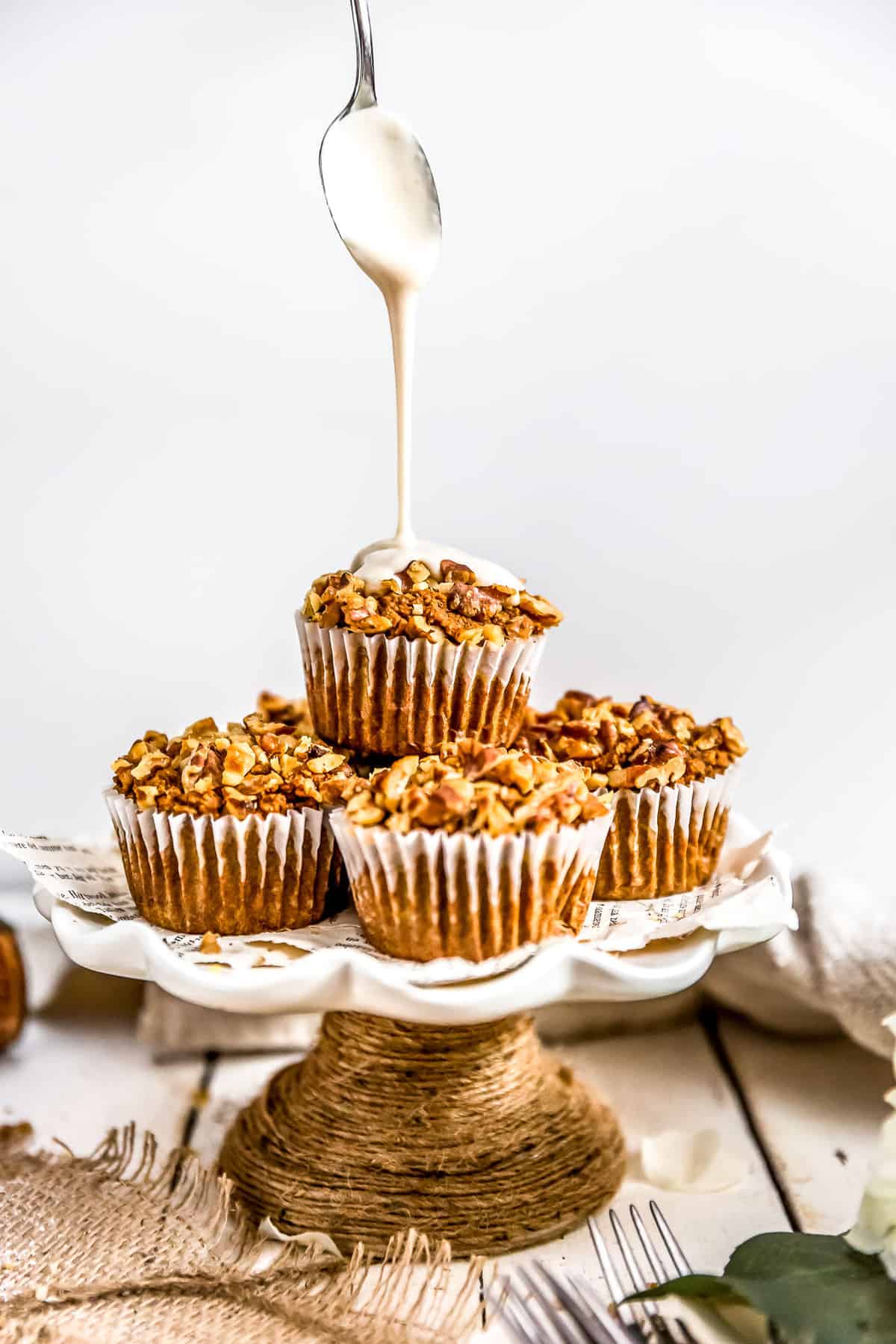 We have just the pumpkin treat to sate your pumpkin needs, our Healthy Vegan Pumpkin Muffins are sure to please. Perfectly tender with just the right amount of pumpkin and cinnamony goodness. Full of healthy goodness, you can even have these treats for a guiltless breakfast, and you can be assured that every bite will be packed with deliciousness.
Creamed corn just got a whole lot more exciting AND healthier.  Rich, creamy, and bursting with Southwestern flavors, this Tex-Mex Creamed Corn is super easy to make and packed with hearty, healthy ingredients. Sweet corn, bell peppers, onions paired with creamy plant milk and yogurt all simmered together with warming aromatic spices for a feel good dish that can whipped up in 20 minutes.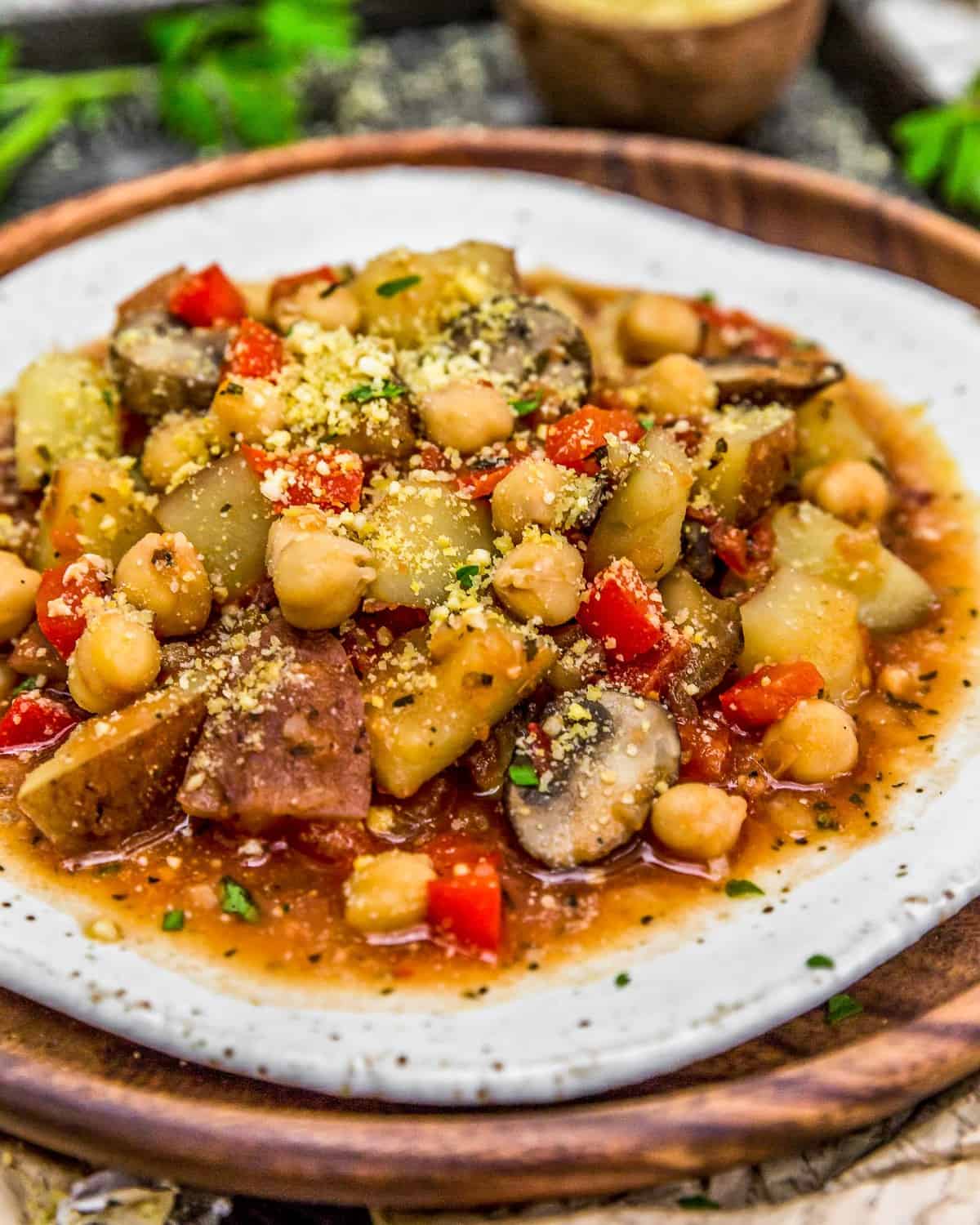 We are switching it up and packin' it full of healthy feel-good ingredients, but don't worry, we're keeping that soul-soothing flavor in our comforting Chickpea Potato Cacciatore. Hearty potatoes, earthy mushrooms, and meaty chickpeas are all bathed in spiced tomatoey broth filled with delicious Italian herbs and spices. It's rich, it's bursting with flavor, and it's completely satisfying, the whole family will enjoy this delicious and nutritious twist on a classic Italian dish.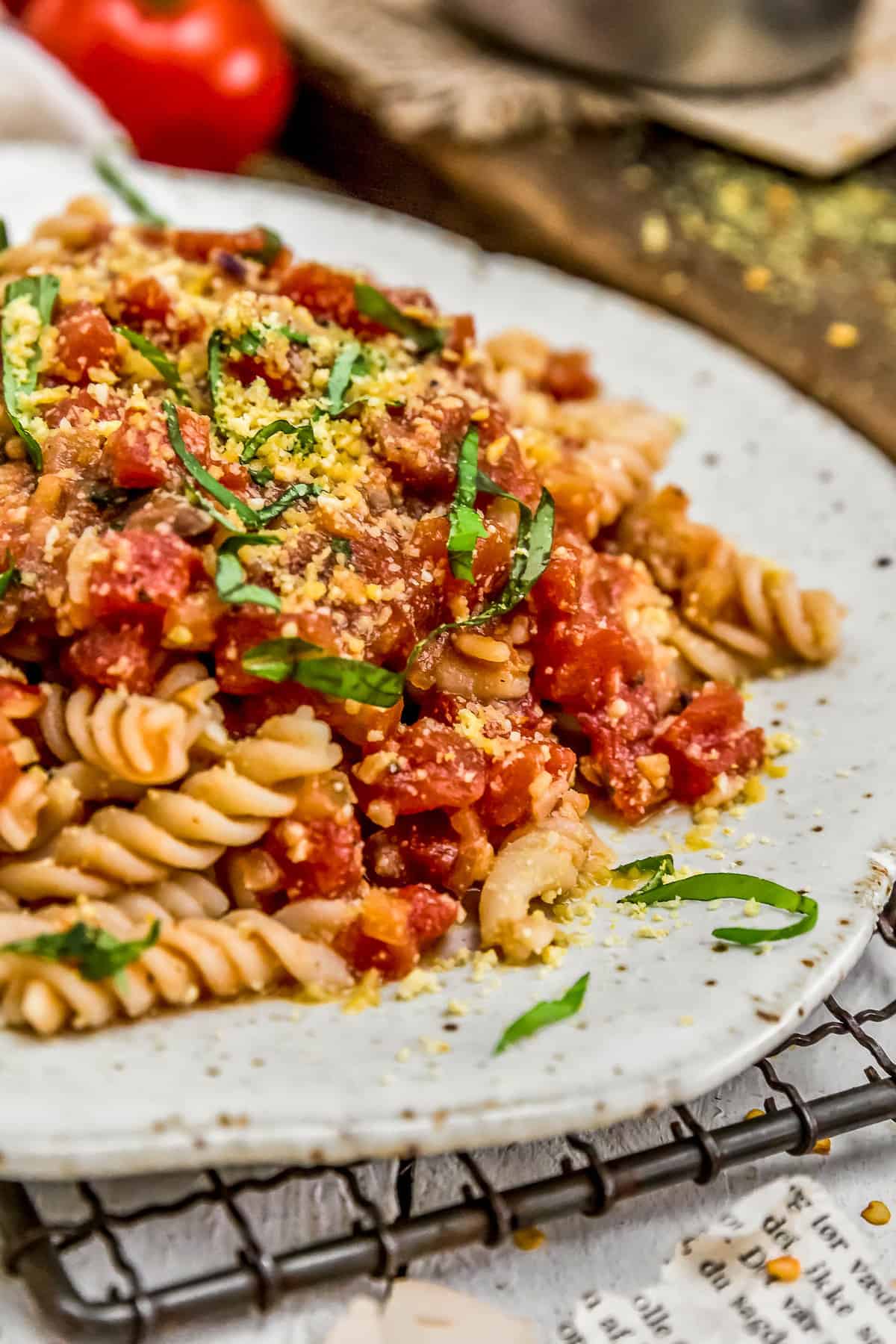 Our homemade oil-free Spicy Arrabbiata Sauce over pasta is bold and spicy.  If you like it hot, then this is the pasta dish for you! Flavor is the name of the game and this dish delivers ten-fold. Definitely not a dish for the timid, this spicy sauce will knock your socks off. It can be whipped up in just about 20 minutes and it is sure to absolutely delight your taste buds.
This homemade No Oil Vegan Ranch Dressing is packed with "I need you in my life" deliciousness. Creamy, tangy, and fresh, our vegan ranch dressing is perfectly healthy and utterly delightful.  This dressing knows no bounds! Drizzle it on salads, dunk pizza in it, dress up a tasty fritter, any way you like it, it's gonna be goooood!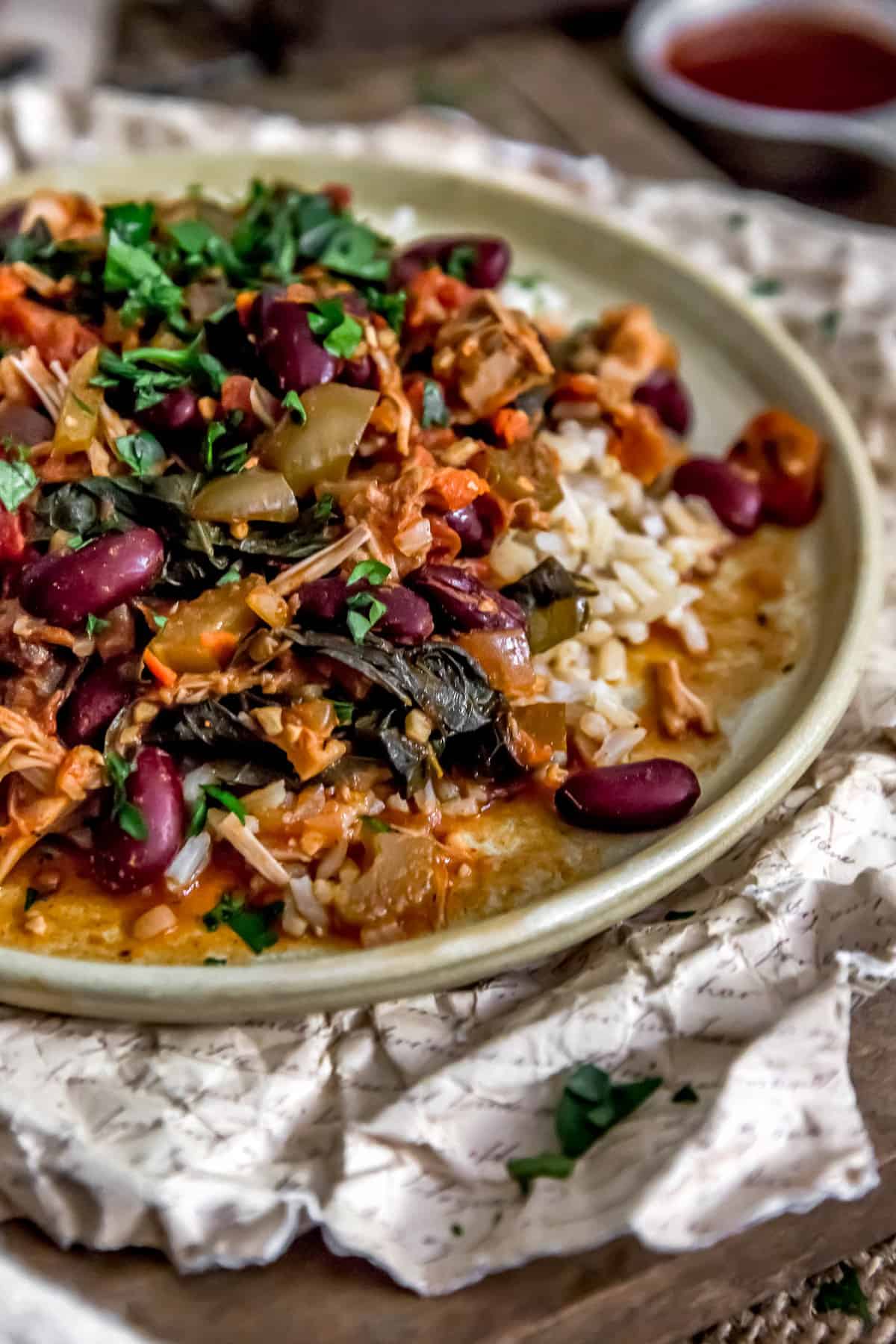 Flavorful hearty dishes just gives us big cheesy smiles of giddiness, and this Cajun Jackfruit and Collard Greens is just that kinda dish!  Bursting with flavor, delicious collard greens and jackfruit are simmered to perfect in aromatic spices, sweet peppers, fire roasted tomatoes, and hearty kidney beans for a nourishing dish that is sure to put a smile on your face. Serve this tasty dish over quinoa or brown rice with a dash hot sauce, a squeeze of lemon or a drizzle of apple cider vinegar, for ultimate yumminess!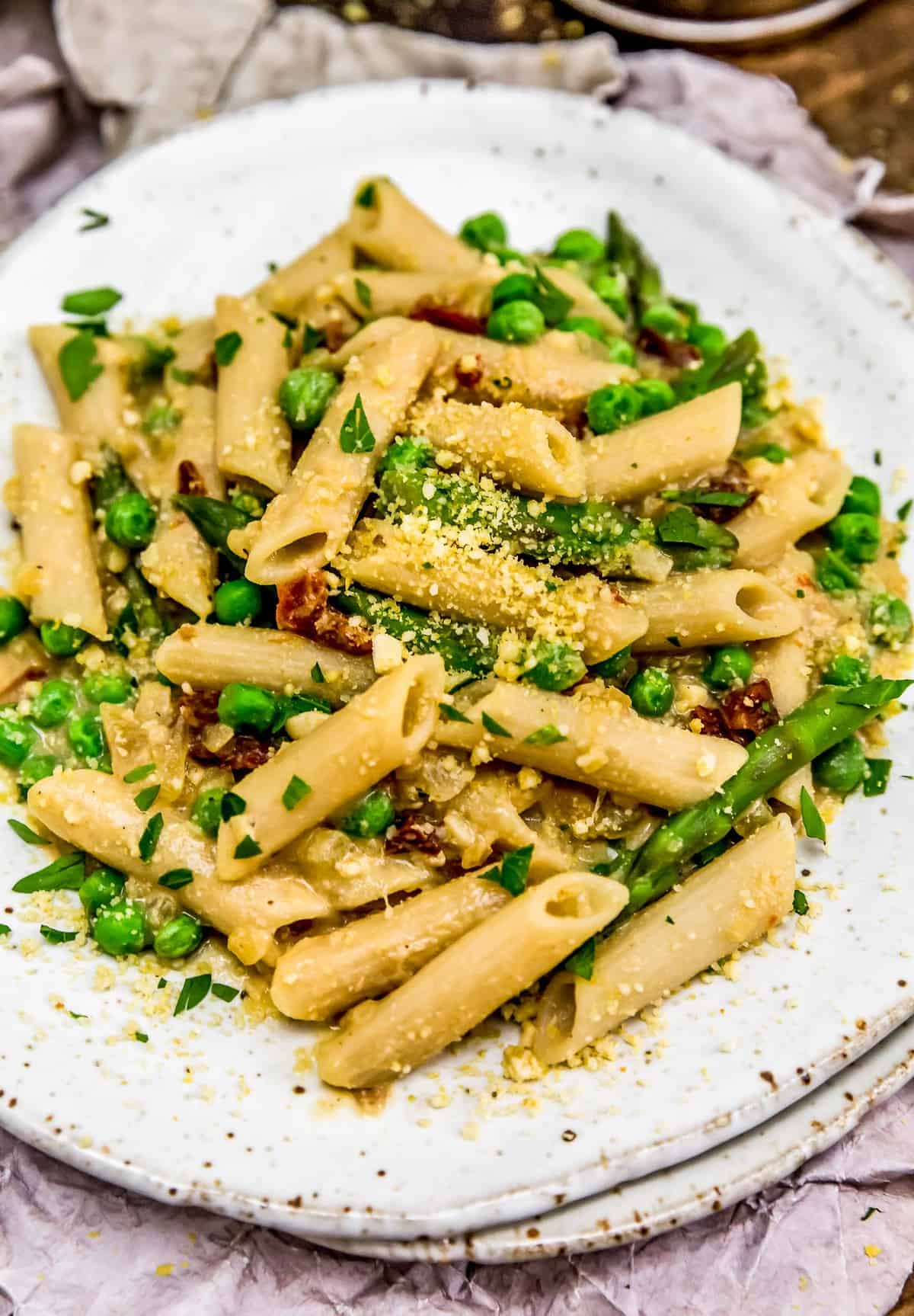 Pasta makes the world go round, and this creamy and delicious Vegan Carbonara Pasta is brimming with flavor and healthy feel-good ingredients.  This comforting pasta yumminess boasts a beautiful creamy nut-free sauce that is packed with tasty sun-dried tomatoes, sweet peas, earthy asparagus, and chewy ziti pasta. It is totally satisfying and utterly delicious.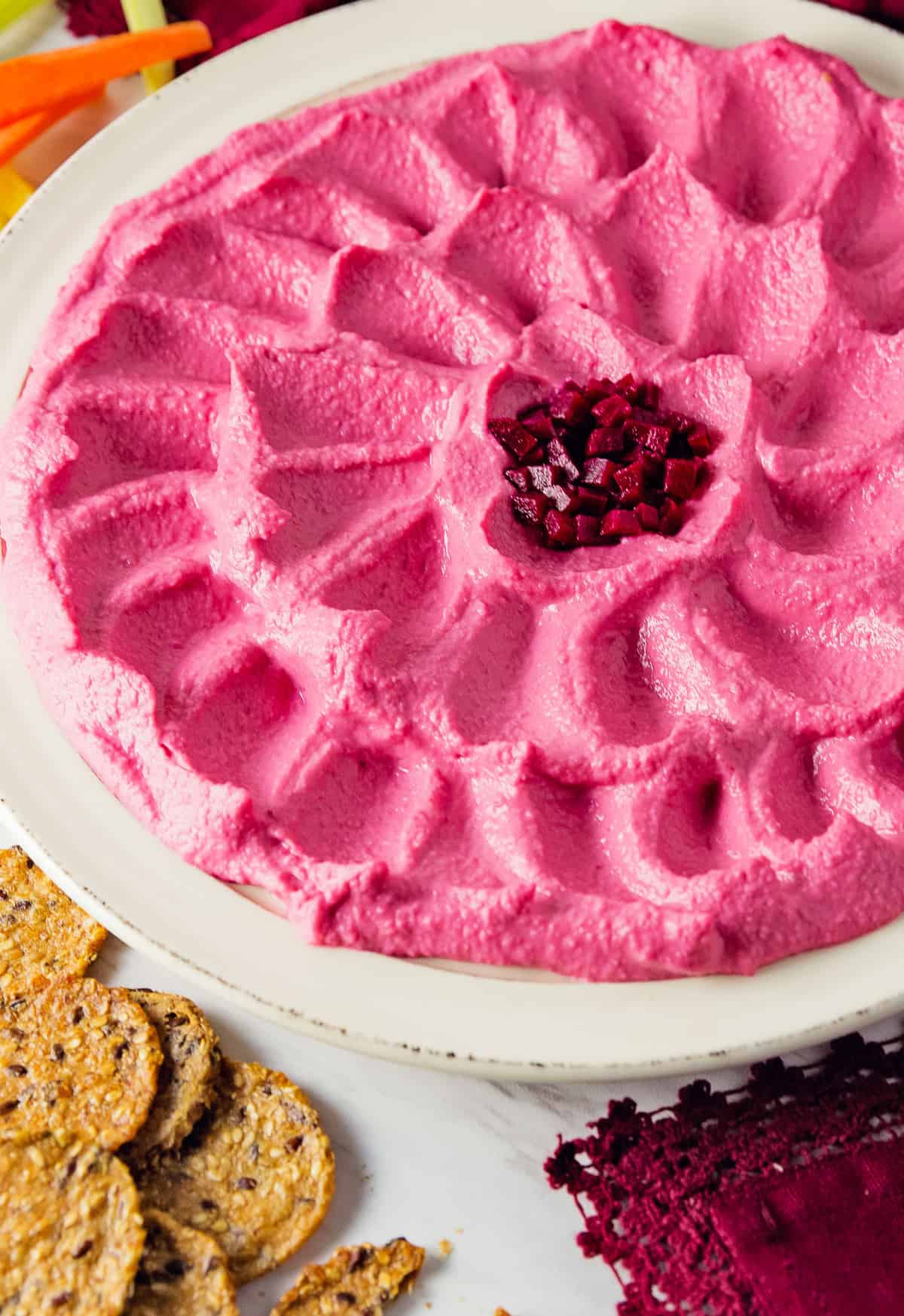 This creamy and vibrantly pink Beet Hummus is perfectly accented with the delicious flavor of earthy beets. The velvety texture is fantastic, making it a delicious Whole Food Plant Based dip for your favorite veggies and WFPB crackers