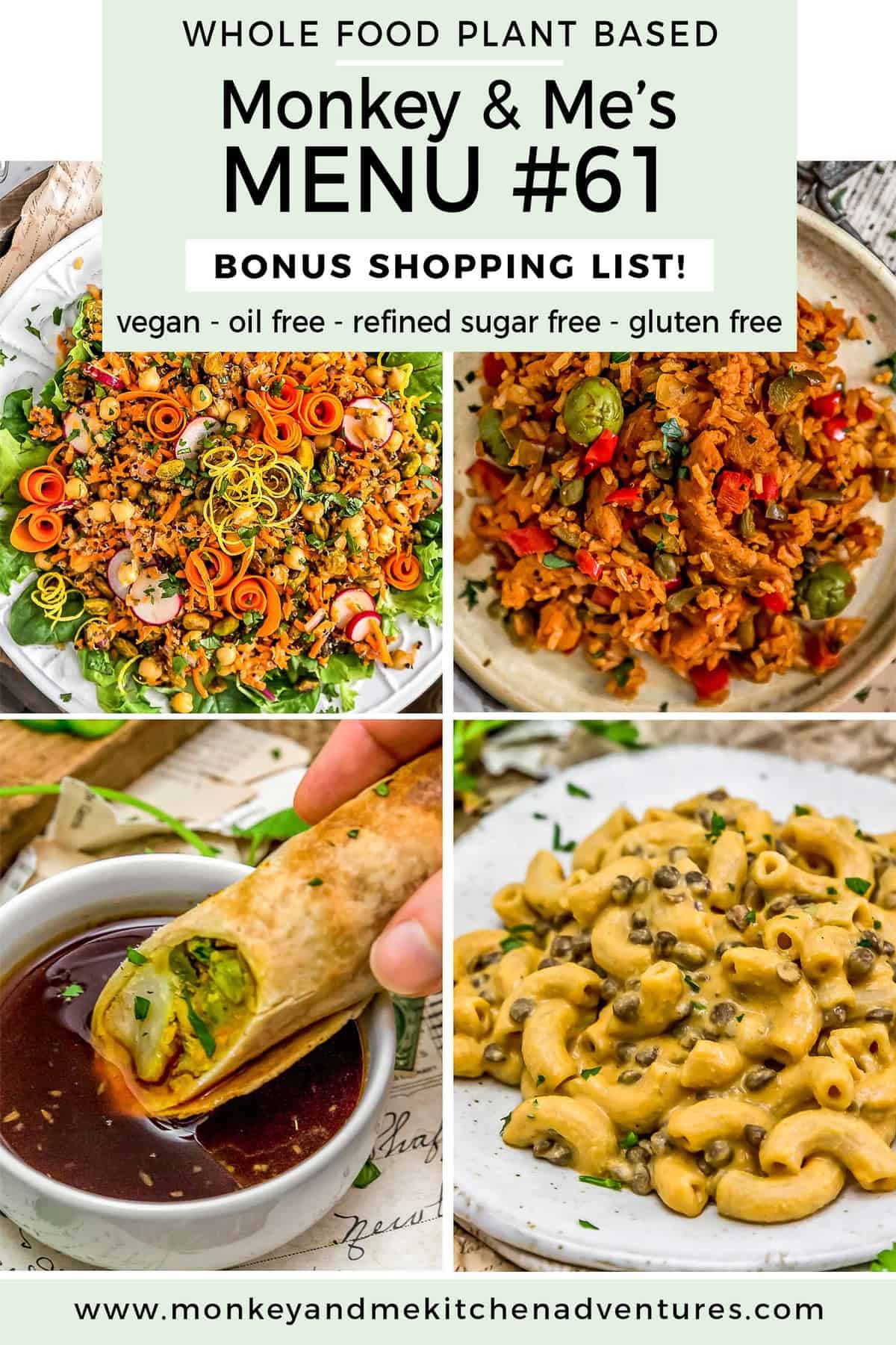 This week's Monkey and Me's Menu features some tasty recipes.  Menu #61 includes a FREE bonus shopping list.  All recipes are Whole Food Plant Based, vegan, plant based, oil free, refined sugar free, no highly processed ingredients, and gluten free.

Downloadable Menu which offers the following:

2 Breakfast ideas
2 Lunch ideas
2 Snack Ideas
5 Dinner Ideas, including a FREE downloaded shopping list (PDF – Below)

A comprehensive (downloadable) shopping list for the 5 Dinners

The shopping list is segmented into the common grocery store sections like "produce, spices, etc." making it easy to pick up these items from your local grocery store.
It also includes product suggestions that are Whole Food Plant Based compliant* for easy reference.  Note: These products are suggestions, please feel free to select your own favorite products.
Includes helpful codes so you can easily subtract items that you choose not to make.

Downloadable Instructions on how the meal plan work.
Note:  The term "Whole Food Plant Based compliant" is from a general standpoint.  There are Whole Food Plant Based diet branches that restrict certain food items.  Our recipes are all Whole Food Plant Based compliant based upon a high-level compliance standpoint. i.e. vegan, plant based, oil free, refined sugar free, minimally processed foods.
Some breakfast, lunch, and snack ideas are simple concepts that require no recipe.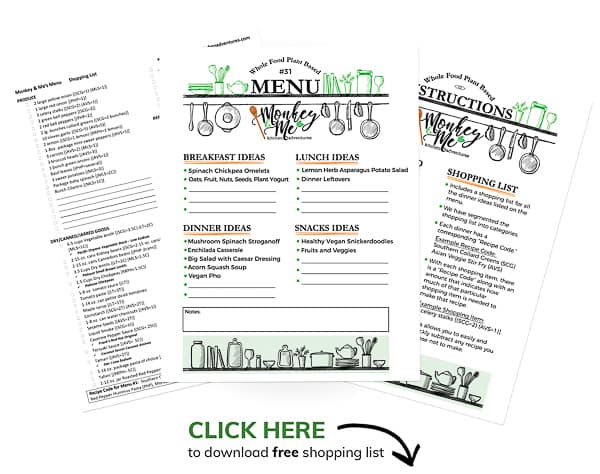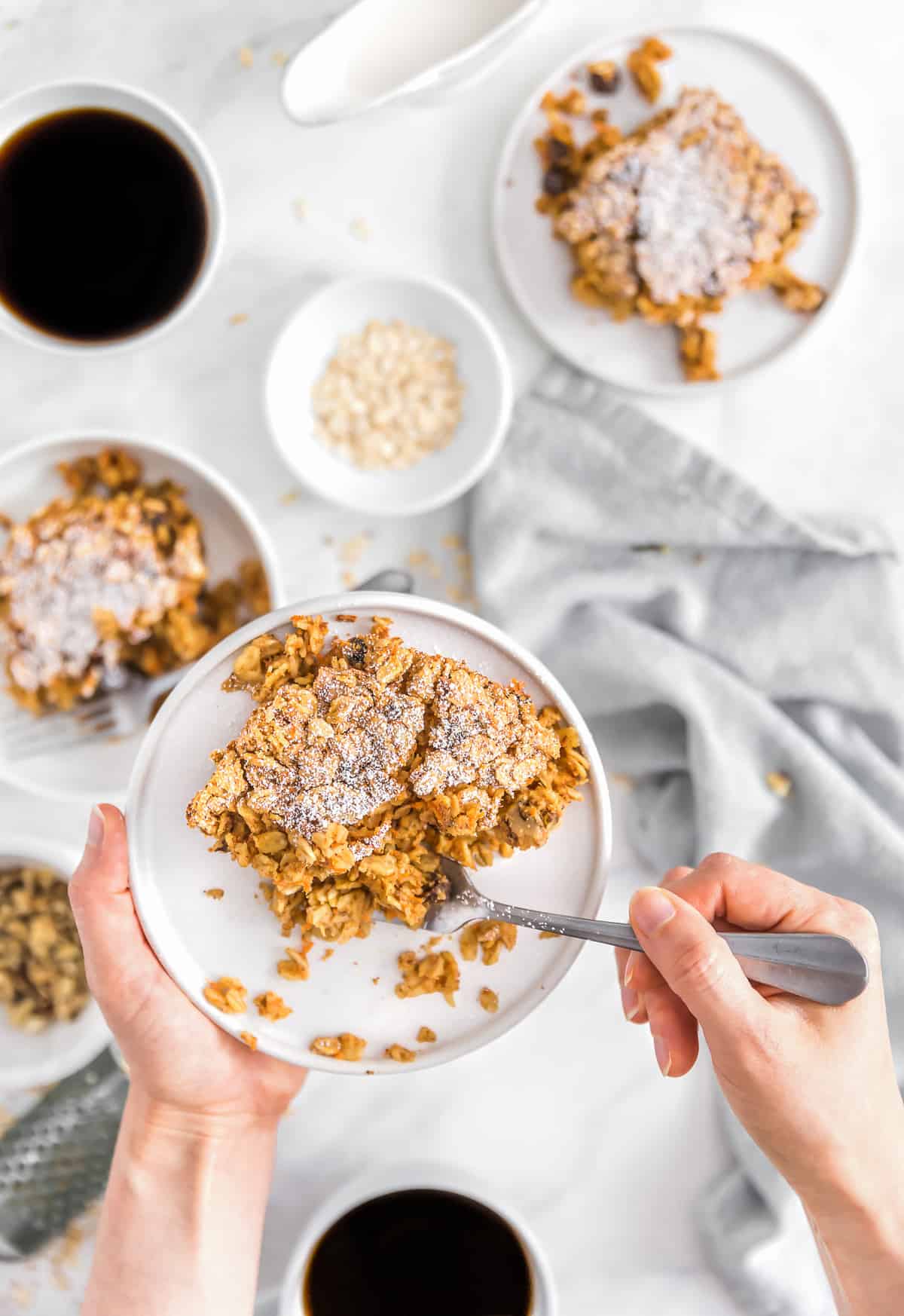 Take your breakfast and brunch to the next level with this super delicious Carrot Cake Oatmeal Breakfast Bake. Sweet, moist, and packed with oats, walnuts, carrots, and raisins, this breakfast bake is seriously out of this world YUM; a fabulous Whole Food Plant Based recipe you'll want to make often.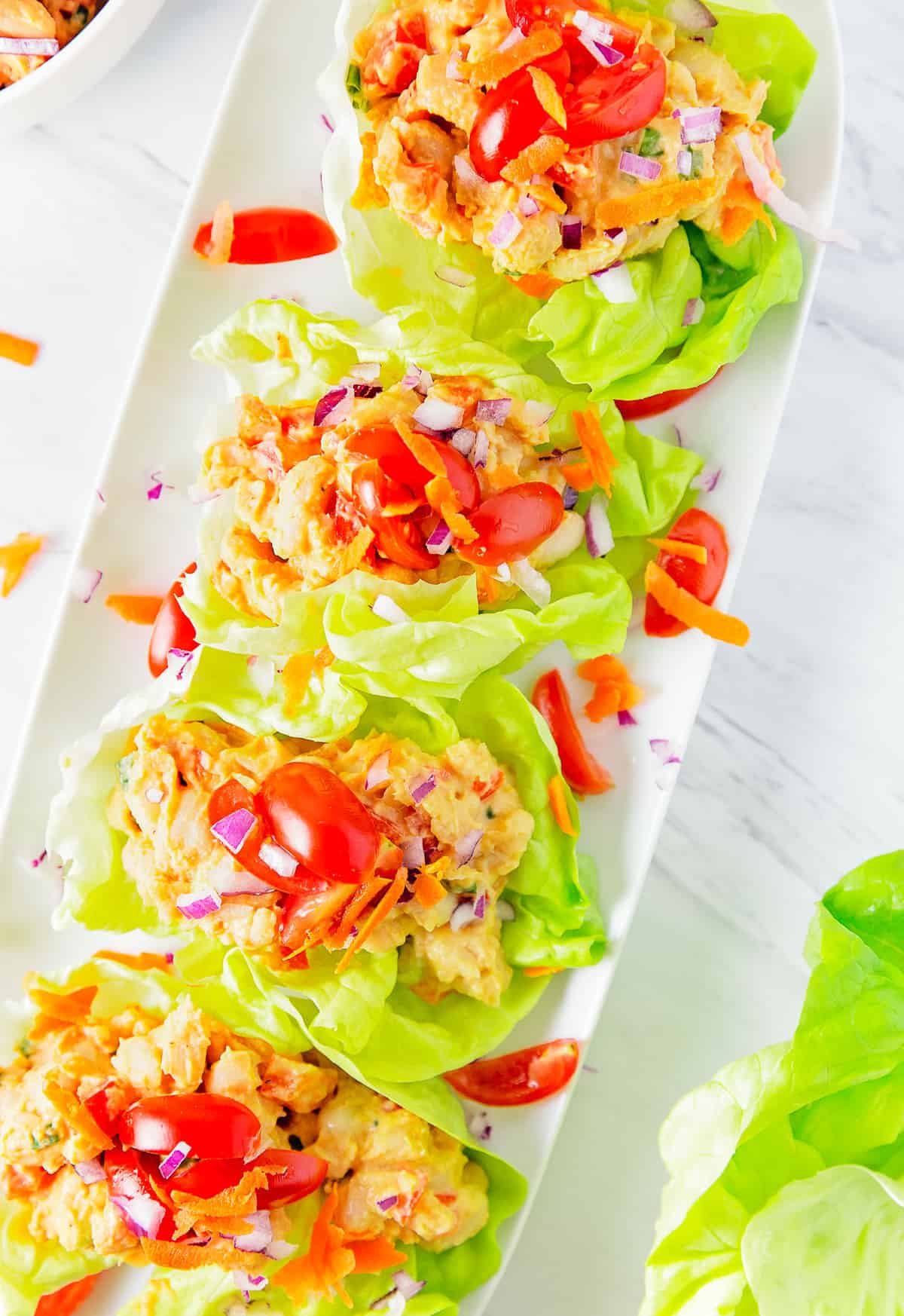 A creamy and delightful bean salad that is perfectly accented with the tasty flavor of roasted red pepper hummus. We love it in wraps and sandwiches! It comes together so quickly for an easy and flavorful lunch or dinner.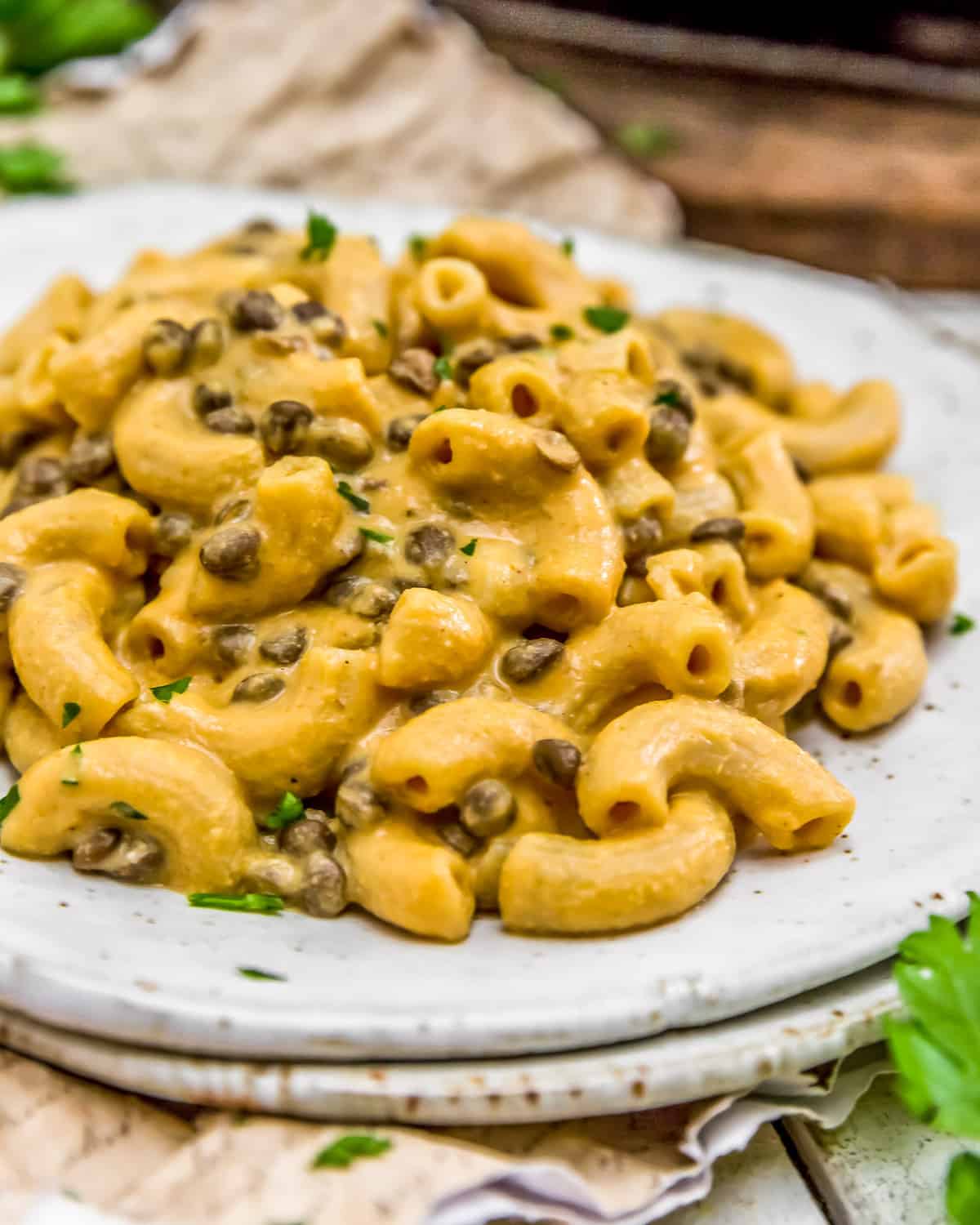 A veganized classic favorite, this Vegan Lentil Hamburger Helper will transport you back in time. Homemade deliciousness is brimming with "cheezy" tangy flavors! Lentils and elbow macaroni are coated in a creamy, dreamy cheeze sauce that will have the whole family giving high-5s at the dinner table. Brimming with healthy, wholesome ingredients, it tastes even better than what you can find in a box, this dish is sure to put a smile on your face.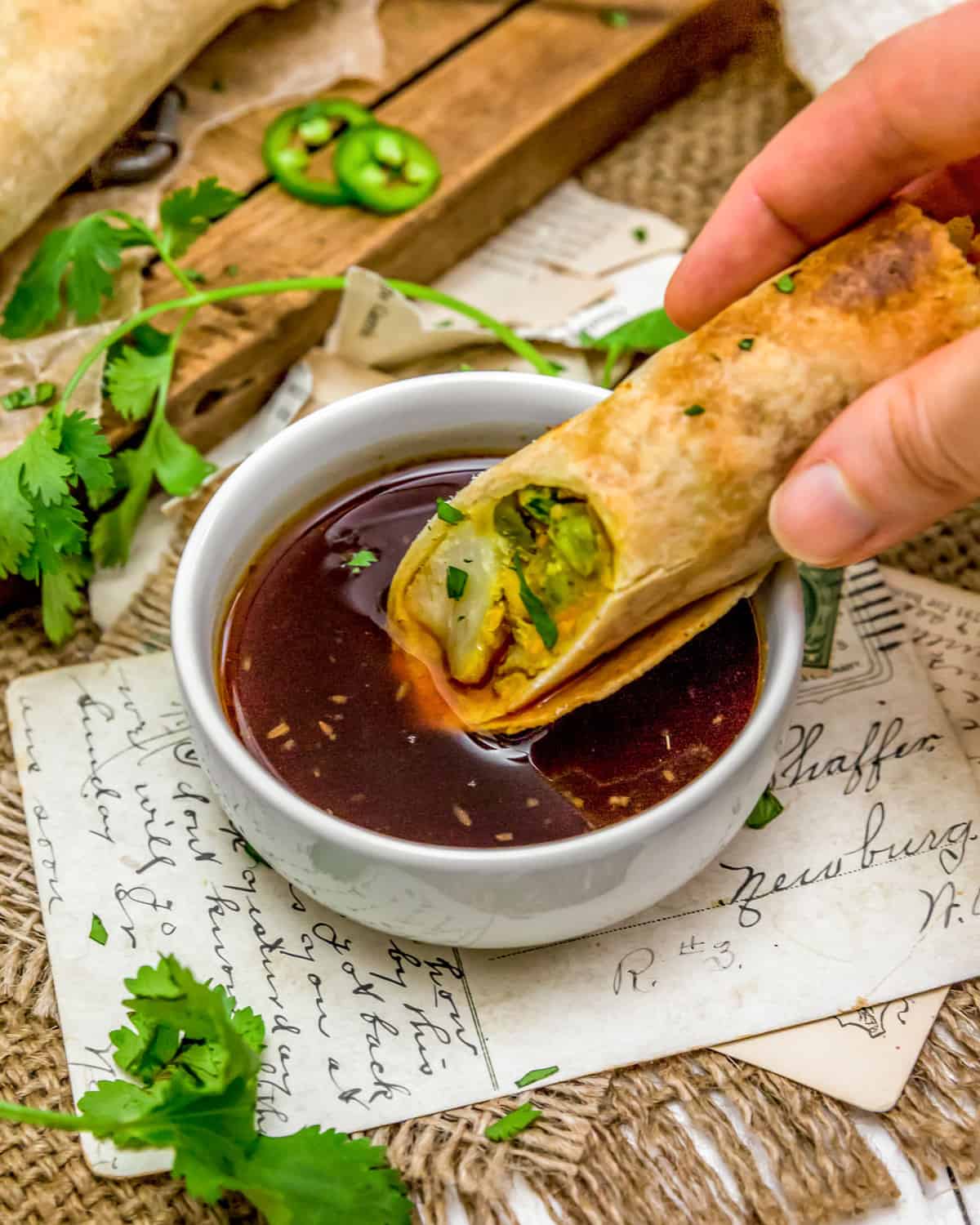 Fragrant, delicious, and satisfying these Vegan Samosa Rolls are perfectly tender, crispy, and full of aromatic Indian spices making all your samosa dreams come true.  This nod to the traditional Indian samosa are filled with potatoes, peas, sweet potatoes, chickpeas, red onions, garlic, ginger, jalapeno peppers, and spices then perfected baked into tasty rolls ready for dipping in our Sweet and Sour Sauce. So utterly mind blowing delicious, you'll weep tears of joy.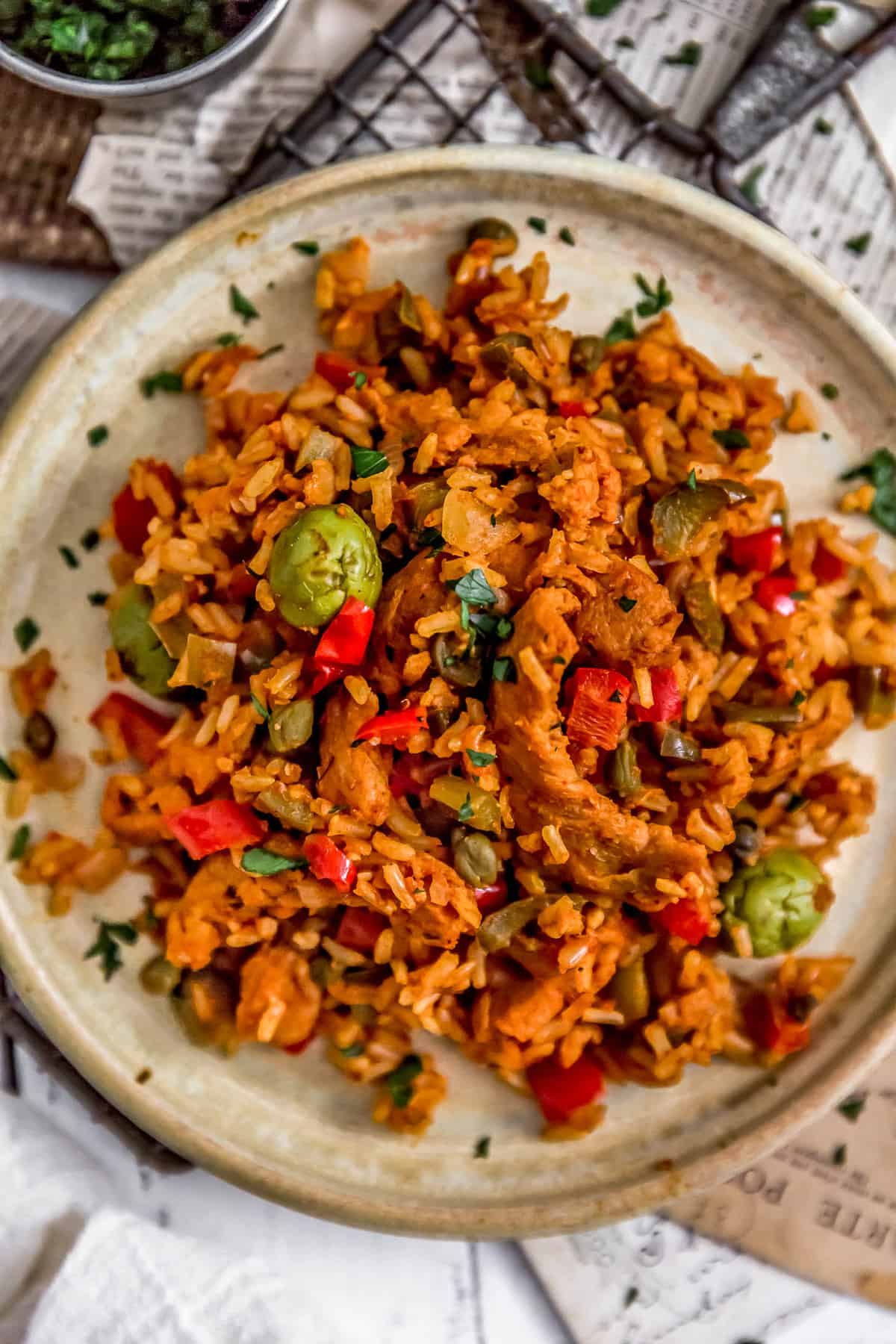 We've got this mouthwatering dish on repeat here, and we know you will too! It's rice heaven! This hearty, wholesome, and fragrant Vegan Arroz on Pollo is bursting with delicious flavor!  So simple to make with feel-good ingredients like: sweet bell peppers, zesty garlic, briny olives, satisfying rice, and protein-packed soy curls all simmering in a rich, warming red sauce; it's the perfect weeknight meal that the whole family will enjoy.  Grab a bowl and get ready to dig in – YUM!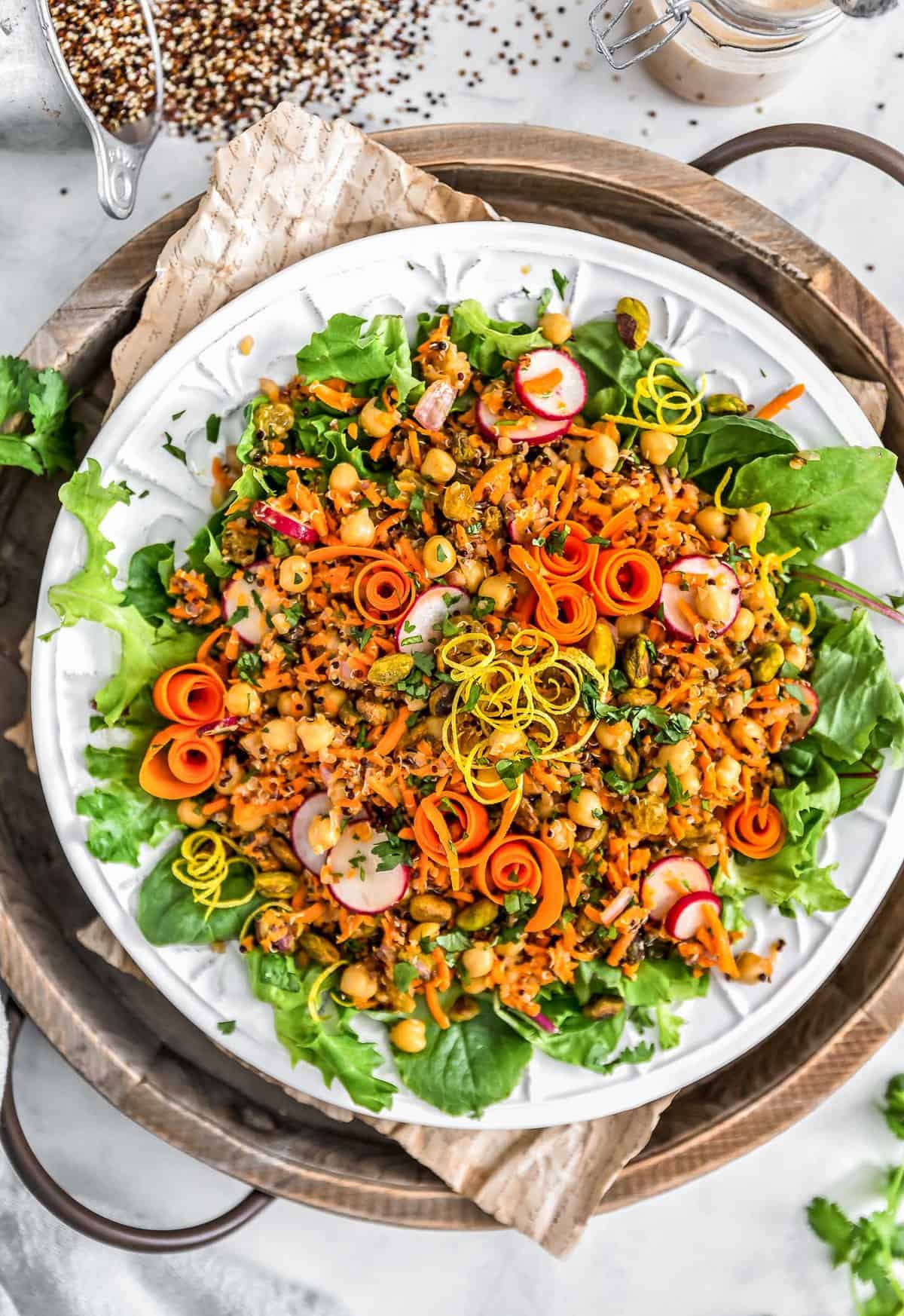 Incredibly easy and fast to make, this sweet and savory No Oil Moroccan Carrot Quinoa Salad gives a hint of Middle Eastern spices and is full of flavor, tang, and crunch.  Filled with luscious golden raisins, crunchy carrots, radishes, and pistachios, then tossed all together with beautiful tri-colored quinoa and chickpeas; it packs a healthy  and hearty punch. This recipe boasts no oil and is so delicious making it an ultimate Whole Food Plant Based salad recipe!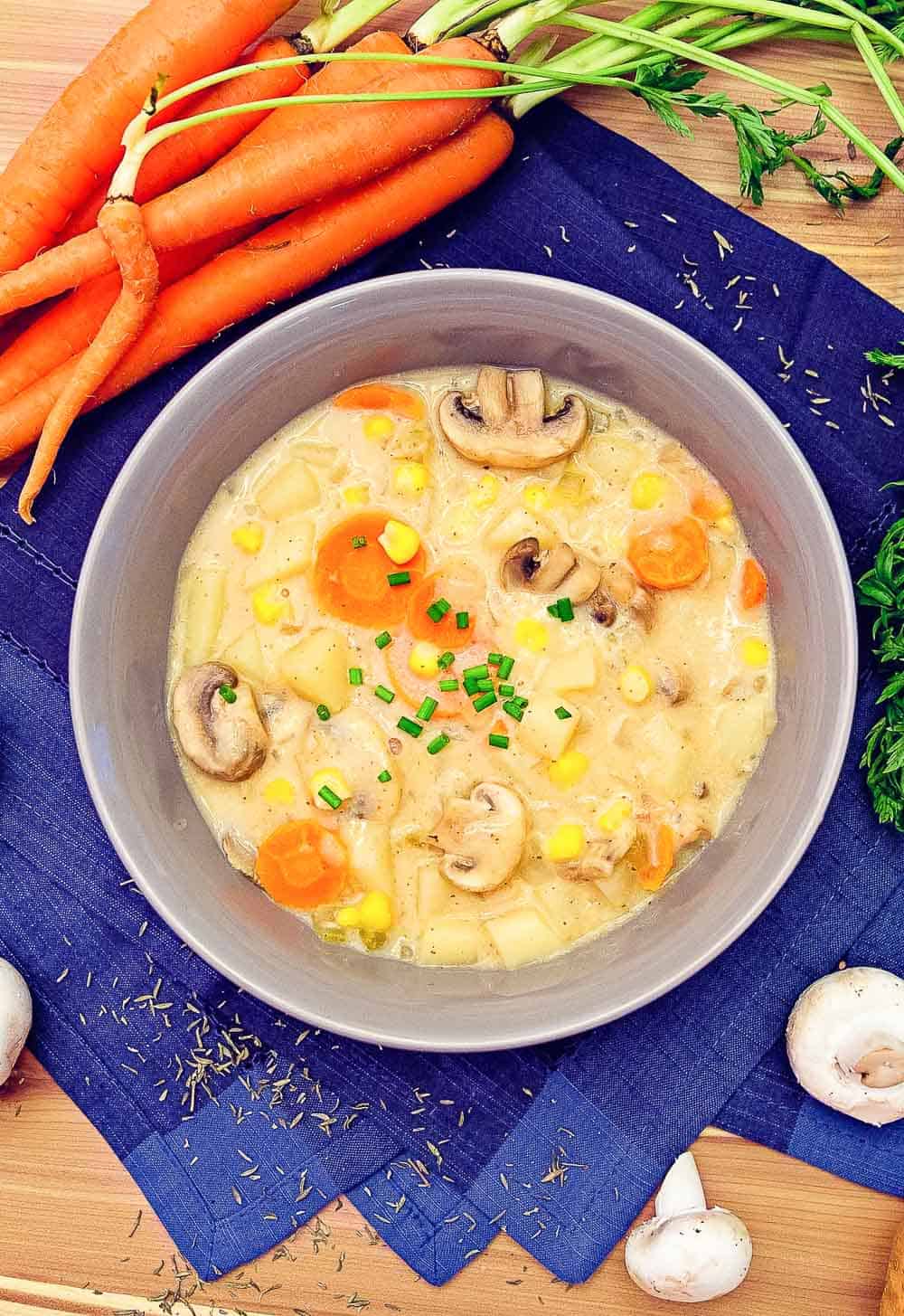 This delectable, rich and creamy vegan "no clam" chowder will warm you up and blow you away with its wholesome deliciousness. With its dreamy texture and amazing flavor; it is the ultimate Whole Food Plant Based soup remix.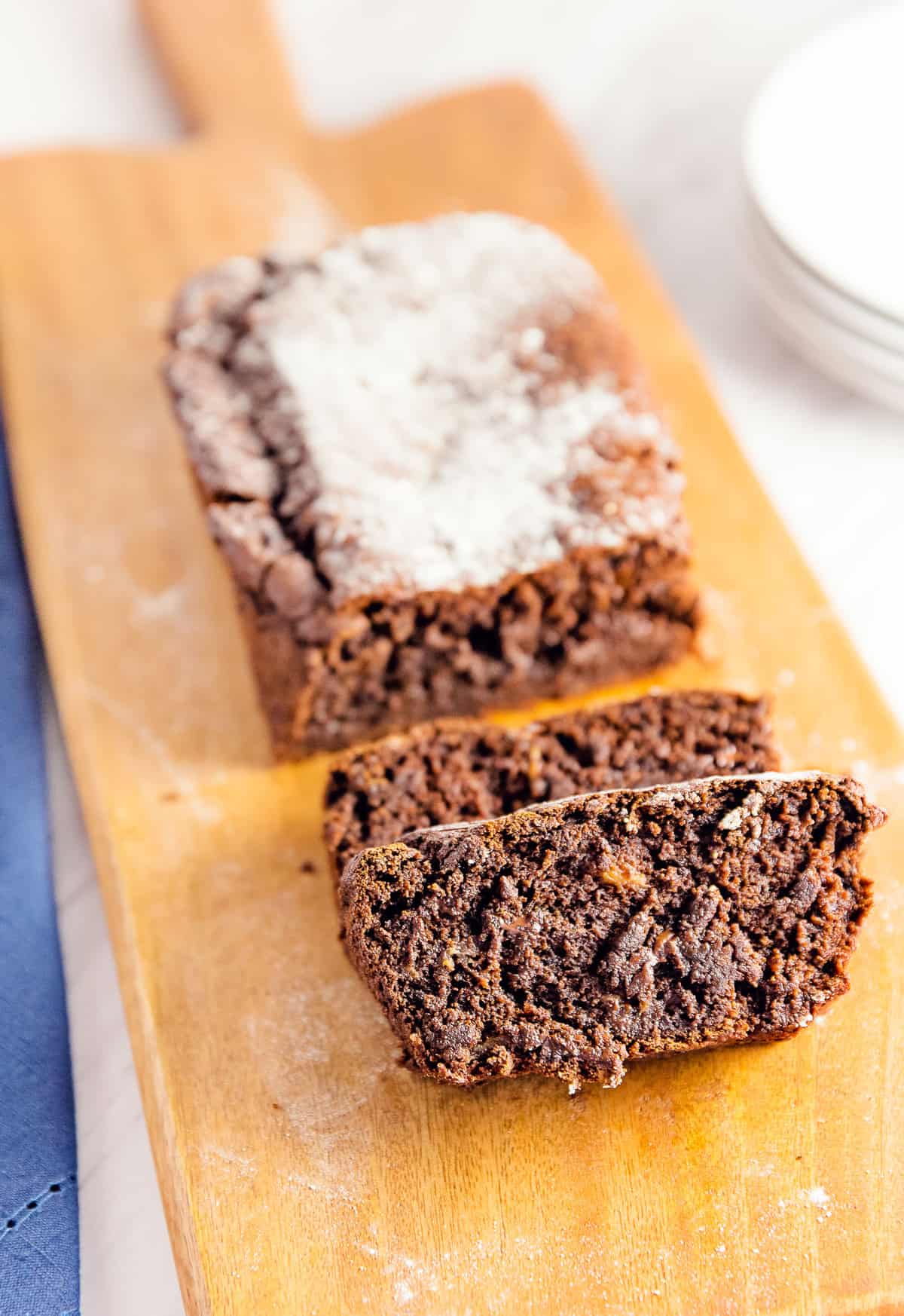 Fudgy Chocolate Banana Bread is sure to knock your socks off!  This super moist chocolate bread is both healthy and delicious!  The fudgy chocolaty goodness makes this recipe a wonderful Whole Food Plant Based sweet treat.