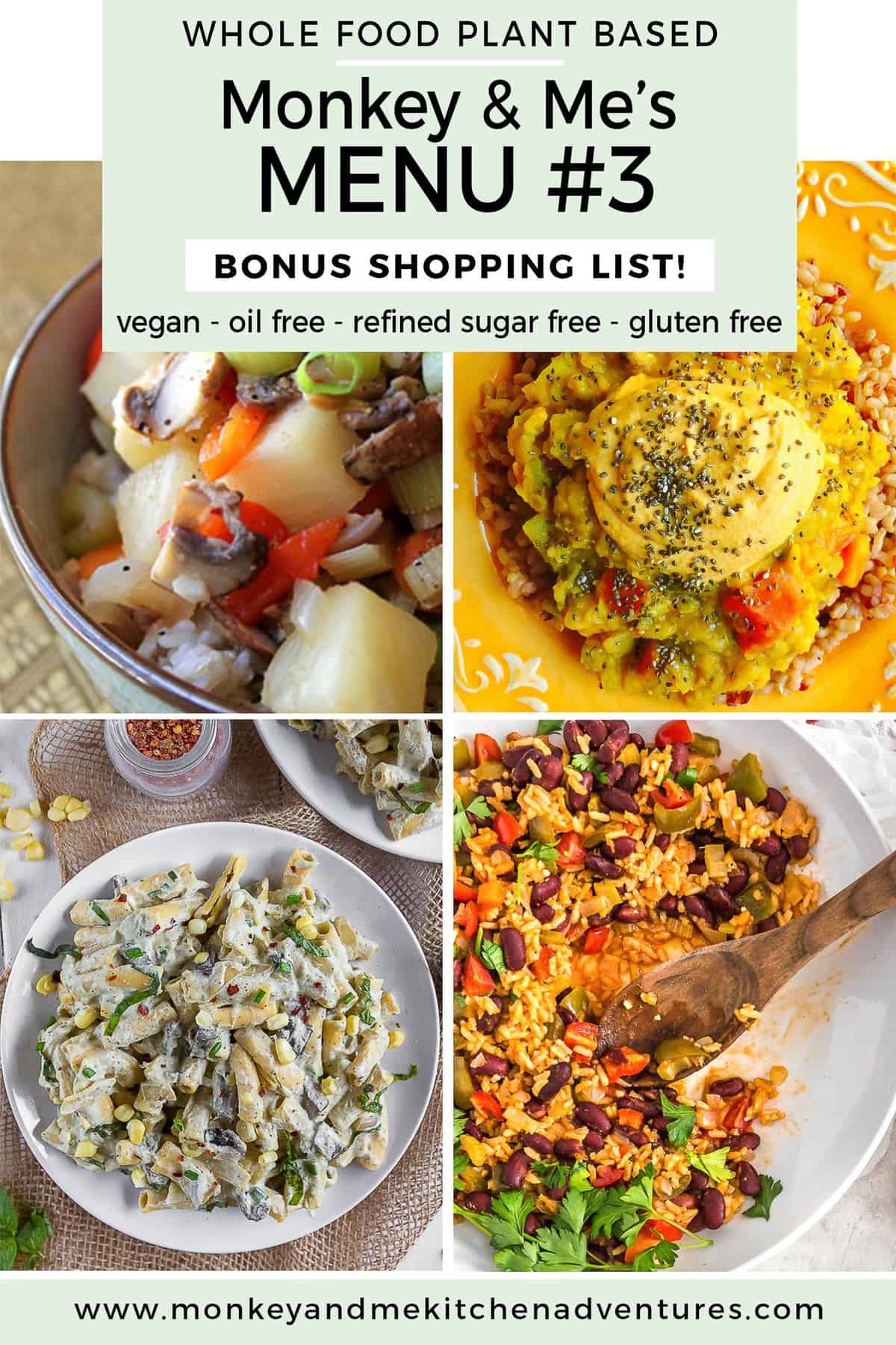 We are so happy to share with you that our first and second Monkey and Me Weeknight Meal Menus were huge hits.  We received a lot of excellent feedback.  This week we are very excited to feature some of our favorite foodie bloggers in Menu #3. All recipes are Whole Food Plant Based, vegan, no oil, no refined sugar, no highly processed ingredients, and gluten free.
This super tasty menu features delicious dishes from Kristen at Hello Nutritarian, Jasmine and Chris at Sweet Simple Vegan, and Cathy at Straight Up Food, as well as, featuring a few of our own dishes 😉
Menu #3 meal plan features the following:
Downloadable Menu which offers the following:

2 Breakfast ideas
2 Lunch ideas
2 Snack Ideas
5 Dinner Ideas, including a shopping list

A comprehensive (downloadable) shopping list for the 5 Dinners

The shopping list is segmented into the common grocery store sections like "produce, spices, etc." making it easy to pick up these items from your local grocery store.
It also includes product suggestions that are Whole Food Plant Based compliant* for easy reference.  Note: These products are suggestions, please feel free to select your own favorite products.
Includes helpful codes so you can easily subtract items that you choose not to make.

Downloadable Instructions on how the meal plan work.
Note:  The term "Whole Food Plant Based compliant" is from a general standpoint.  There are Whole Food Plant Based diet branches that restrict certain food items.  Our recipes are all Whole Food Plant Based compliant based upon a high-level compliance standpoint. i.e. vegan, no oil, no refined sugar, minimally processed foods.
Some breakfast, lunch, and snack ideas are simple concepts that require no recipe.
Meal Plan #3 includes the following recipes: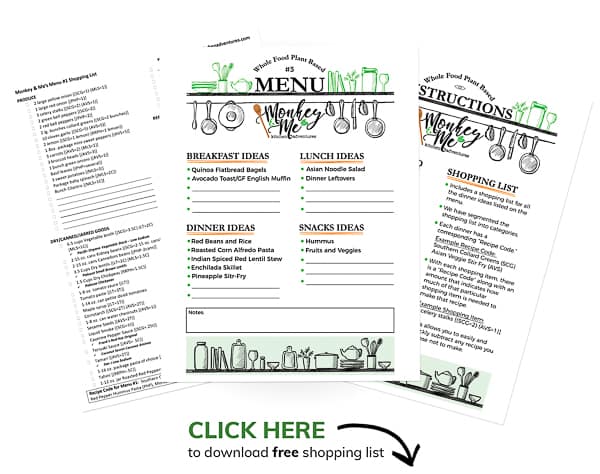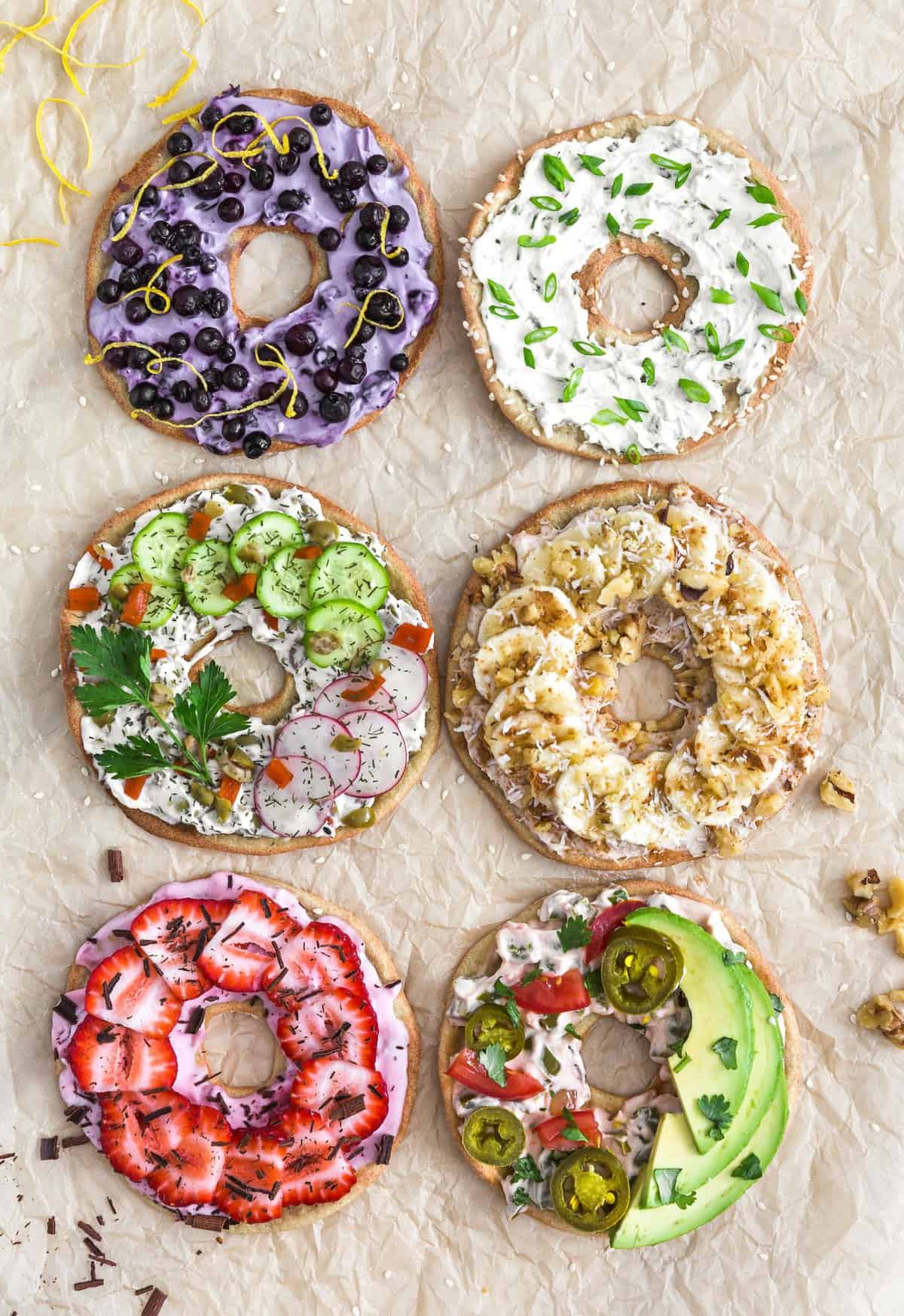 Soft and chewy, or crisp and crunchy, these amazingly delicious Quinoa Flatbread Bagels are healthy and delicious.  Perfectly oven baked consisting of a few simple ingredients, turns these tasty flatbreads into yummy breakfast bagels or snack.  The yummy options are endless!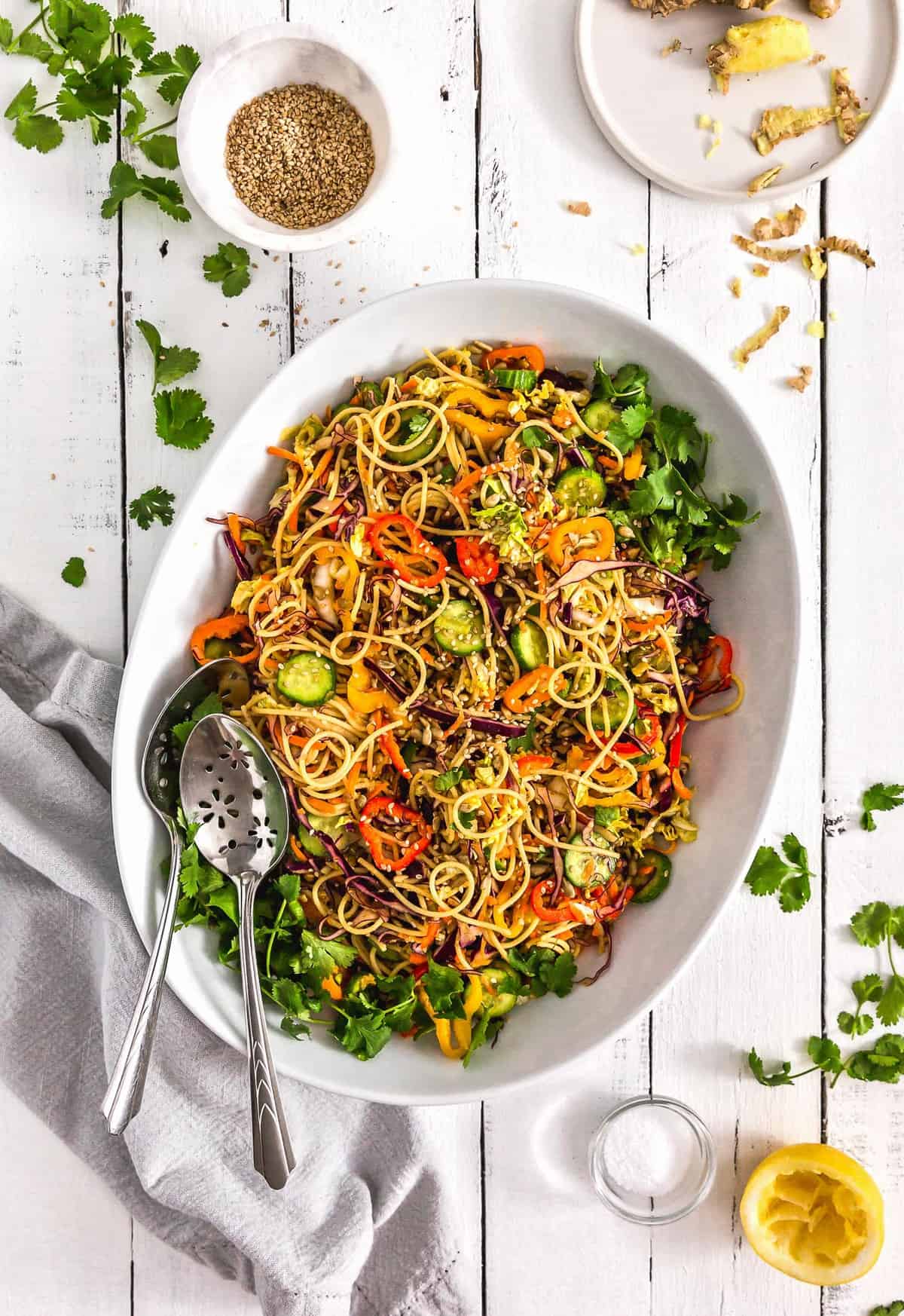 Incredibly easy to make, bursting with flavor, this bright and colorful Asian Noodle Salad is healthy and delicious. The tasty ginger dressing boasts no oil, and is light and refreshing; once you try it, you'll keep coming back for more.  It is an excellent salad for picnics and barbecues. A great salad that is sure to make a statement at your next party making this dish an ultimate Whole Food Plant Based salad recipe!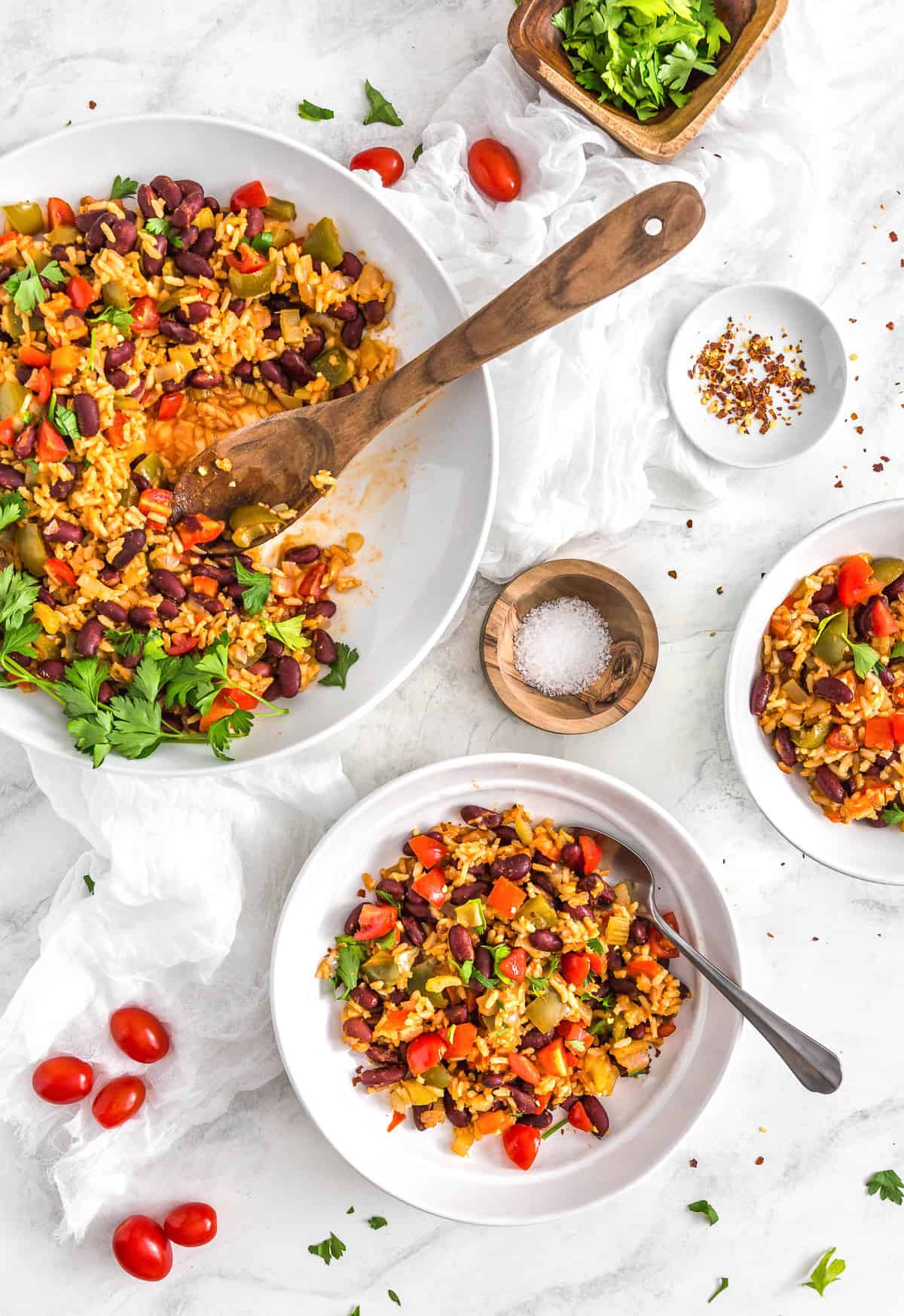 Spicy Cajun flavors magically turn beans and rice into a BOMB bowl of *where have you been all my life* deliciousness!  This Red Beans and Rice dish is packed with yummy, wholesome veggies.  This nod to the traditional Louisiana recipe is a deliciously healthy version and simmered to perfection. You'll be singing WINNER WINNER PLANT BASED DINNER when making this new family favorite dish.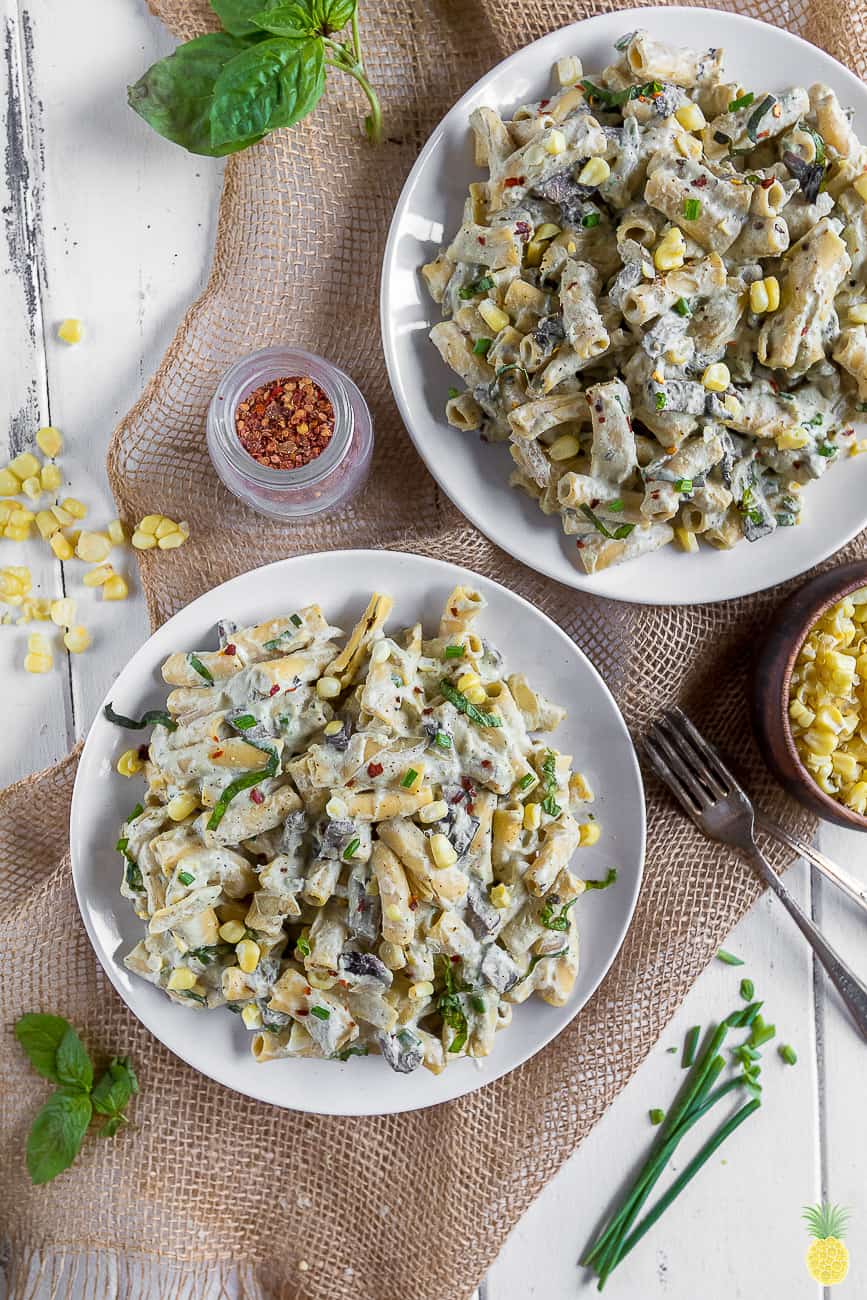 Calling all corn lovers, this beautiful dish of mouth-watering pasta covered with a luscious, creamy cashew sauce flavored with sweet roasted corn, fresh basil, mushrooms, and fragrant garlic is made just for YOU! A fun and creative take with corn as the star of this delicious dish! Head on over and check it out!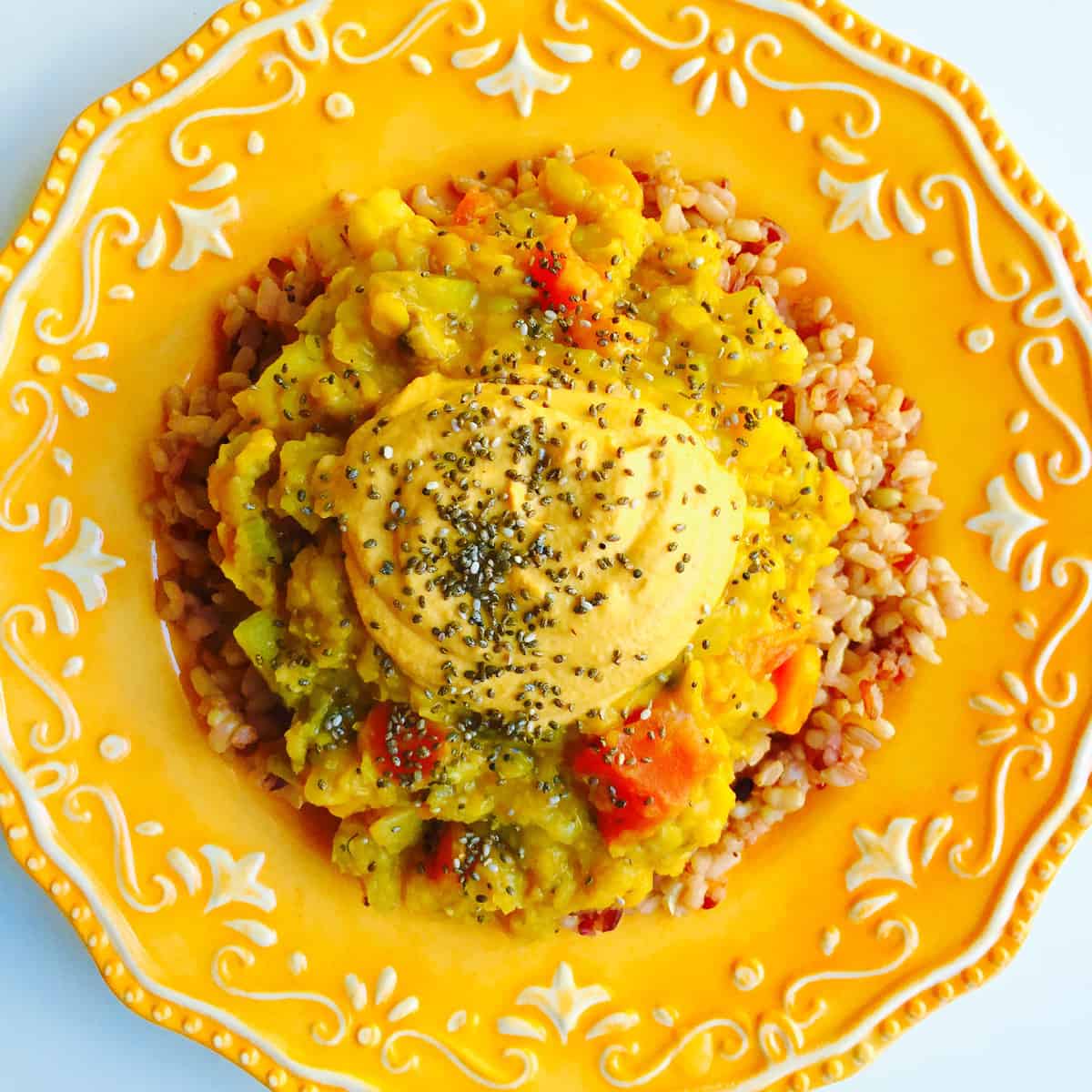 Grab a big bowl of this hearty, nourishing, and oh-so-flavorful Indian Spiced Red Lentil Stew.  Nutrient-packed veggies, satisfying red lentils, and aromatic seasonings all nestled on top brown rice makes for a perfect dinner dish! Head on over and check it out!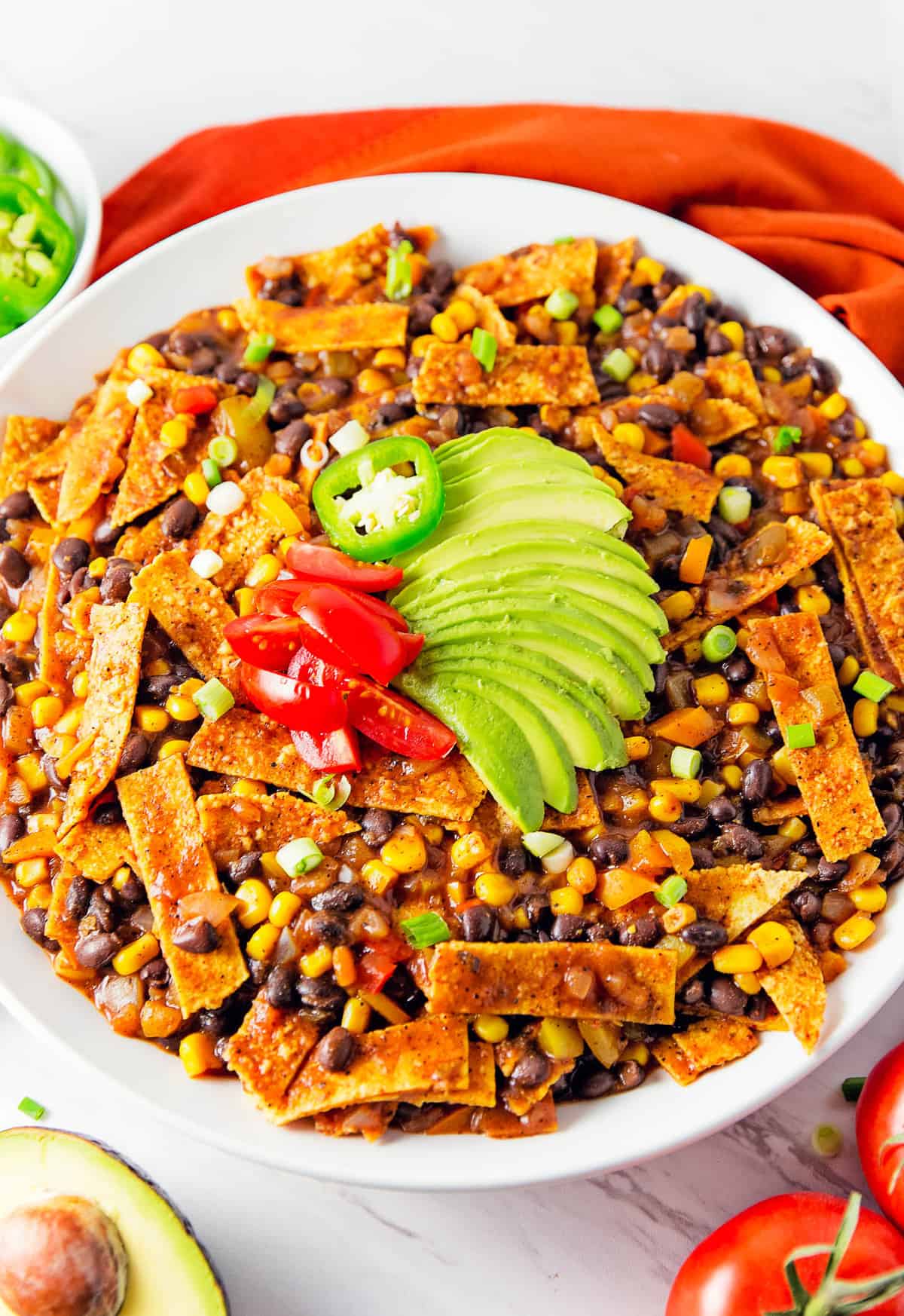 This recipe comes together quickly, and super simple to make! Packed with tons of healthy veggies drenched in yummy flavorful enchilada sauce and loaded with strips of corn tortillas. This amazing enchilada skillet is sure to be a BIG hit with the family!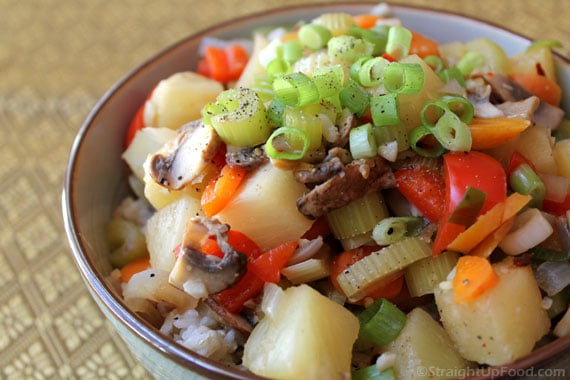 This beautiful vibrant veggie-packed stir fry is what "eating the rainbow" is all about! All your favorite vegetables coated with a sweet and savory, mouth-watering sauce and pilled high on rice or noodles for a perfect weeknight meal. Head on over and check it out!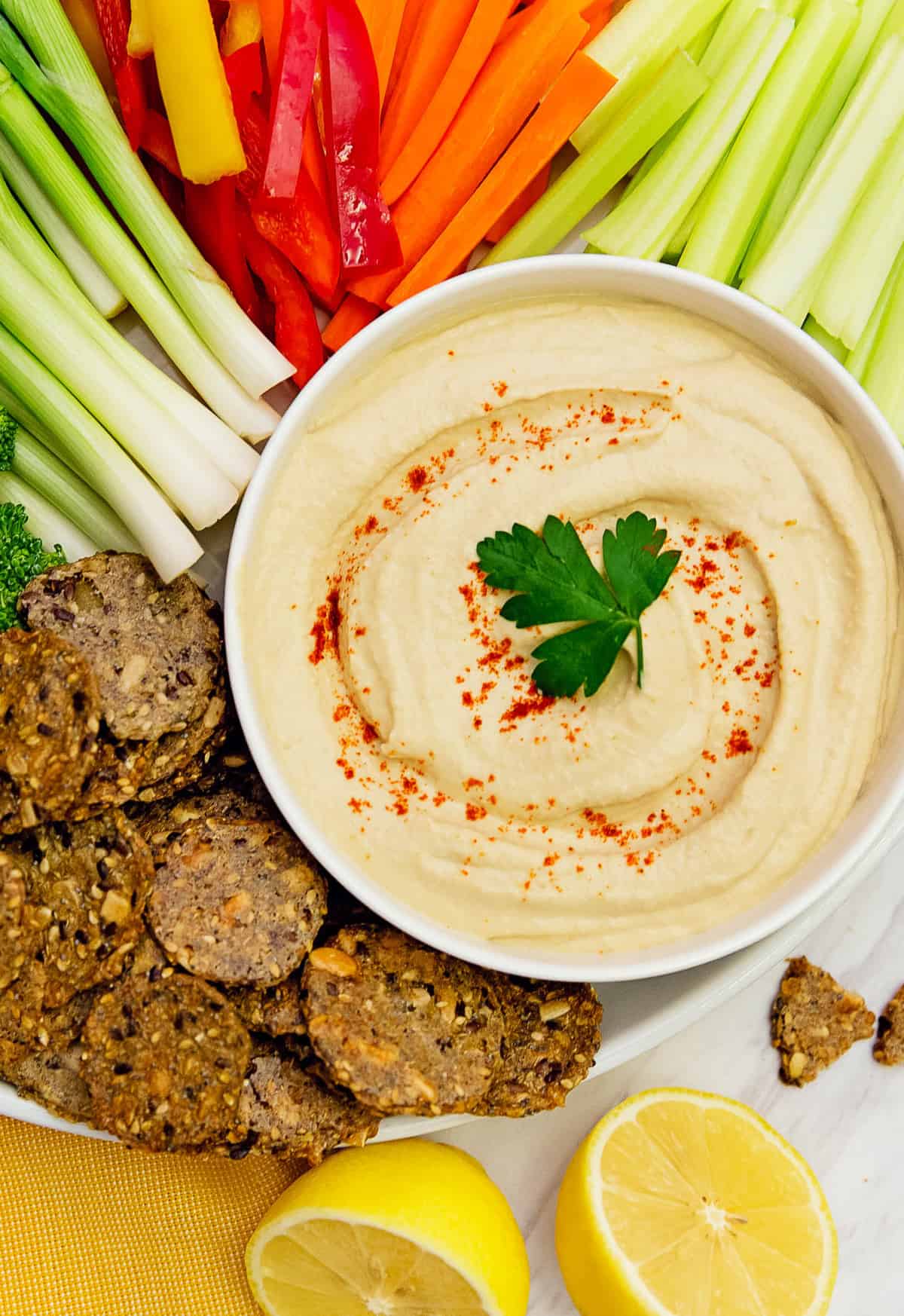 This is the best hummus recipe!  It has a creamy and velvety texture. This authentic Middle Eastern classic and naturally Whole Food Plant Based dip is sure to be a new favorite!