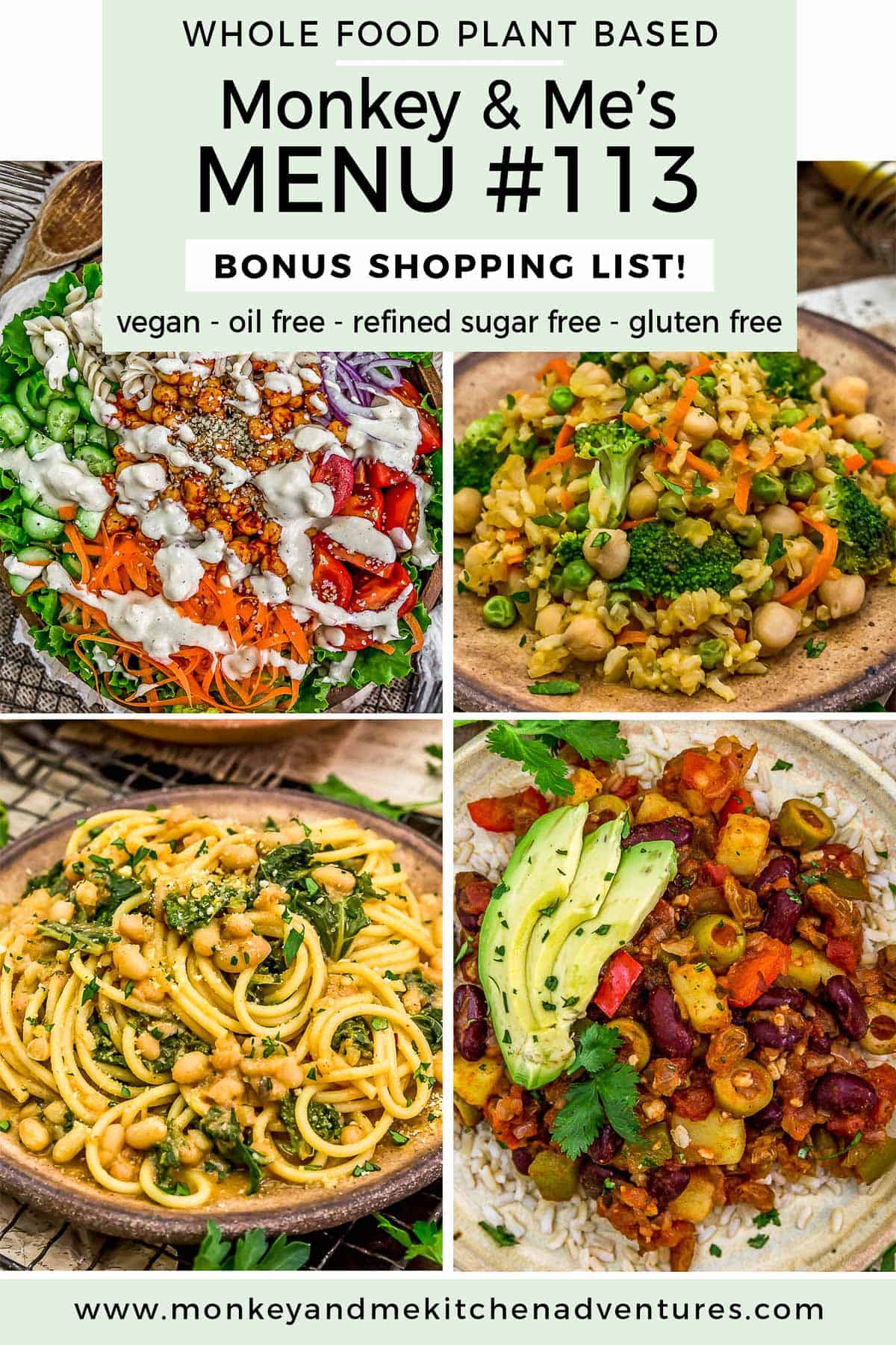 This week's Monkey and Me's Menu features some tasty recipes.  Menu #113 includes a FREE bonus shopping list.  All recipes are Whole Food Plant Based, vegan, plant based, oil free, refined sugar free, no highly processed ingredients, and gluten free.

Downloadable Menu which offers the following:

2 Breakfast ideas
2 Lunch ideas
2 Snack Ideas
5 Dinner Ideas, including a FREE downloaded shopping list (PDF – Below)

A comprehensive (downloadable) shopping list for the 5 Dinners

The shopping list is segmented into the common grocery store sections like "produce, spices, etc." making it easy to pick up these items from your local grocery store.
It also includes product suggestions that are Whole Food Plant Based compliant* for easy reference.  Note: These products are suggestions, please feel free to select your own favorite products.
Includes helpful codes so you can easily subtract items that you choose not to make.

Downloadable Instructions on how the meal plan work.
Note:  The term "Whole Food Plant Based compliant" is from a general standpoint.  There are Whole Food Plant Based diet branches that restrict certain food items.  Our recipes are all Whole Food Plant Based compliant based upon a high-level compliance standpoint. i.e. vegan, plant based, oil free, refined sugar free, minimally processed foods.
Some breakfast, lunch, and snack ideas are simple concepts that require no recipe.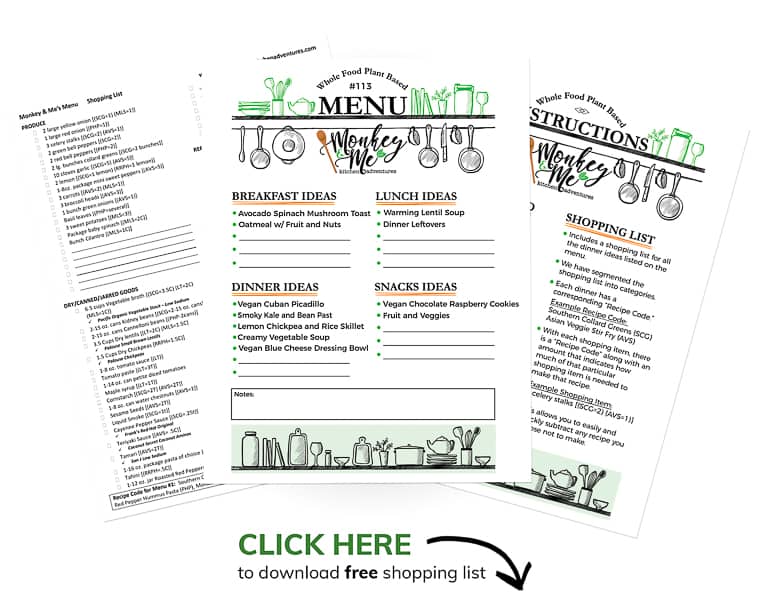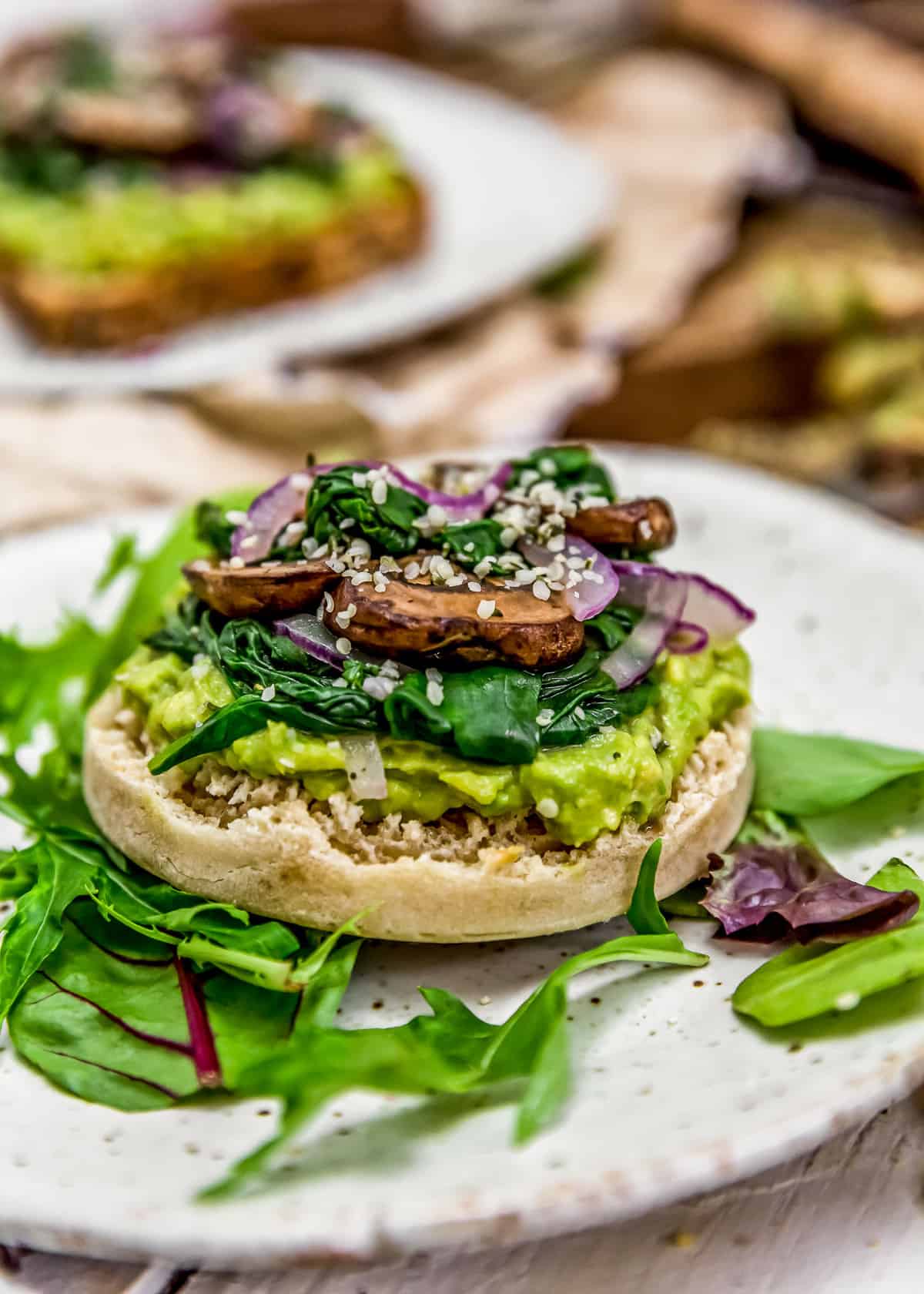 Raise your hand if you love avocadoes! We've got both hands high in the air, and this tasty dish is the perfect avocado fix. From quick breakfasts to easy lunches to kid-friendly snacks, every bite is filled with avocado deliciousness and nourishing ingredients. Quick, easy, and simple, this Avocado Spinach Mushroom Toast is the perfect way to dish up yumminess.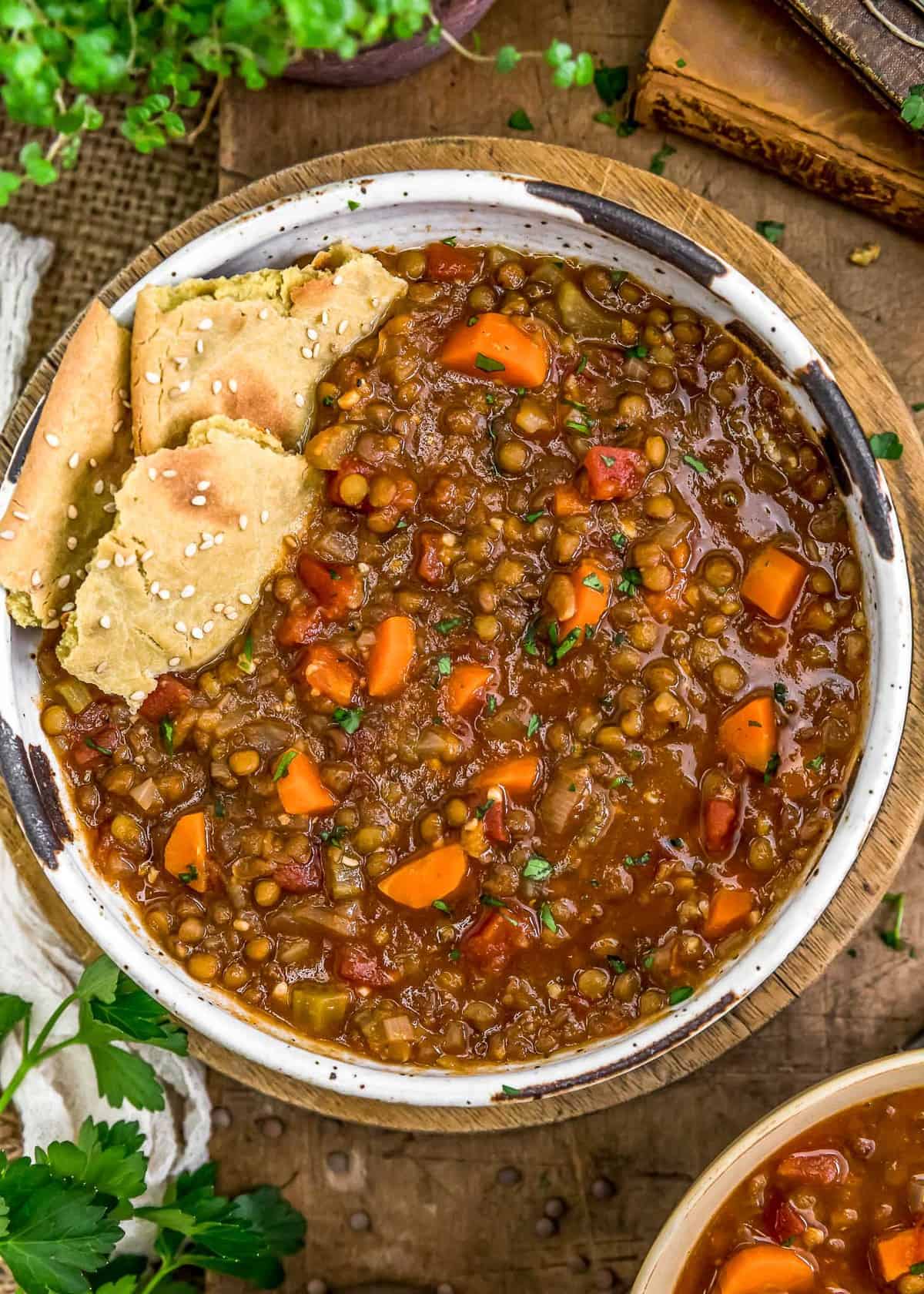 We are in total soup mode over here and drooling over this healthy, delicious, and comforting Warming Lentil Soup. Perfectly seasoned, it never fails to please, this tasty soup is all you'll need on a chilly day to warm you up inside. You can be assured that every spoonful will be flavorful, packed with deliciousness, and stick-to-your-ribs good.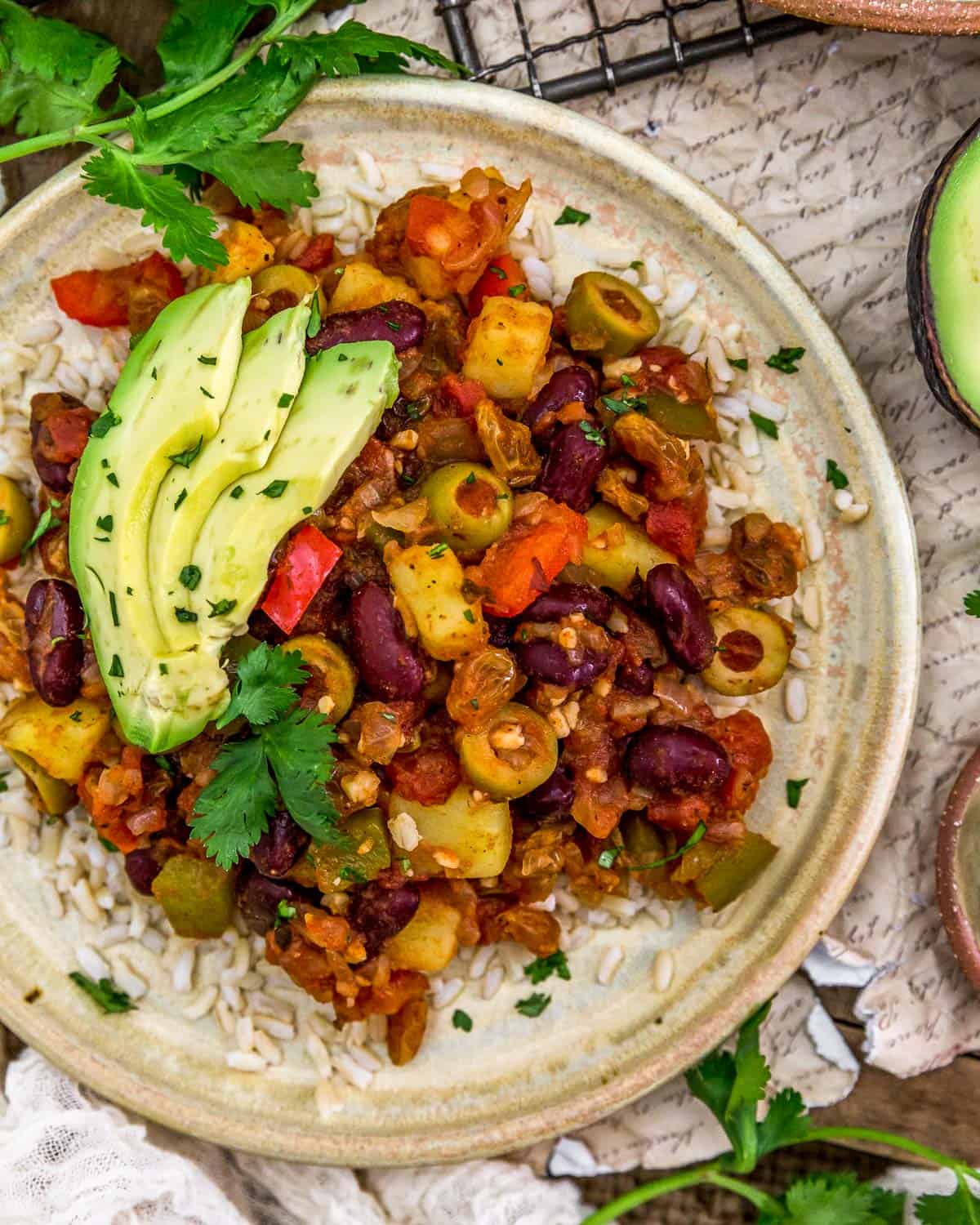 Bringing all those amazing Cuban flavors together with this delicious, hearty, and comforting Vegan Cuban Picadillo.  Plant-powerhouse ingredients like: onions, bell peppers, garlic, tomatoes, green olives, raisins and potatoes come together in a delightfully seasoned sauce.  It's a simple Cuban style dish that layers in flavor and textures.  Serve it over steamed rice or baked potatoes and topped with freshly chopped cilantro and sliced avocados, you just know it's going to be good!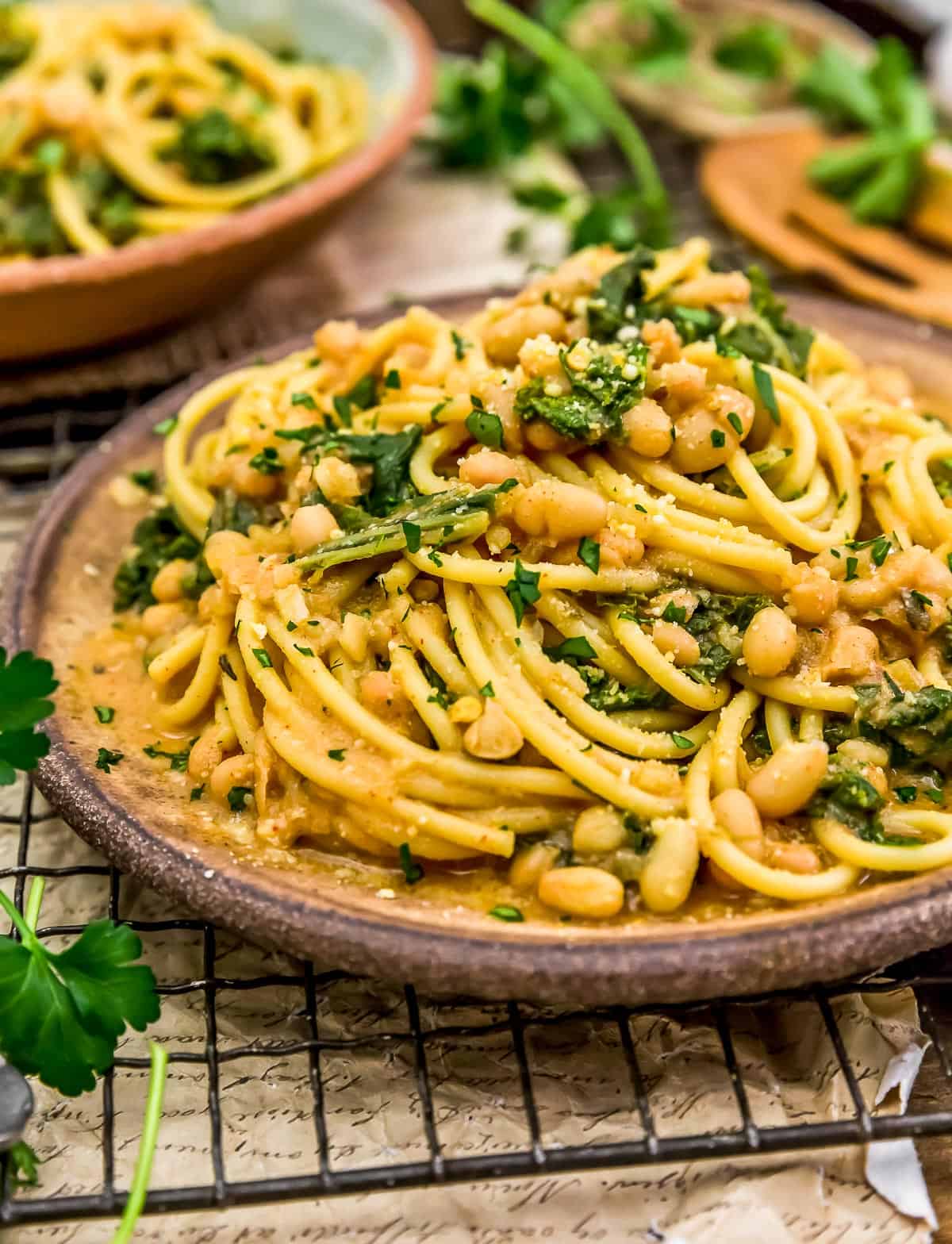 Healthy and hearty, this oil free, low fat Smoky Kale and Bean Pasta is budget friendly and easy to make! Creamy navy beans, earthy kale, and tender pasta coated in a flavorful sauce is utterly delectable and full of zippy punches. This pasta dream dish is a bowl full of nourishing plant ingredients that you will want on repeat!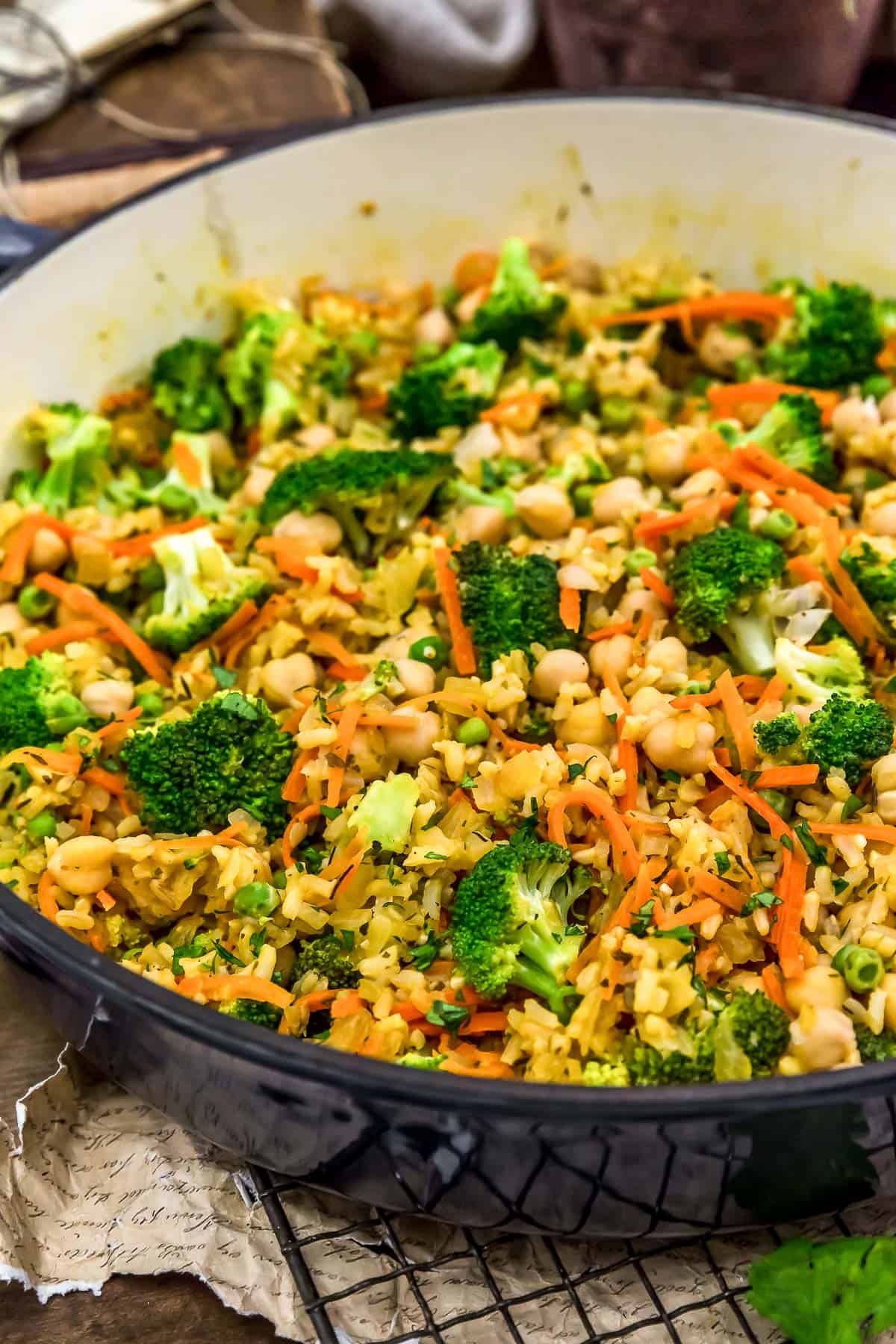 Easy, flavorful, and healthy, this oil-free, low-fat Lemon Chickpea and Rice Skillet is made with simple pantry and fridge ingredients with a POW of lemony yum.  This delicious rice recipe makes for a fantastic main dish or bold side.  A great way to turn plain rice into beautiful and wholesome skillet dinner that brings lemony goodness to the table in the most delightful way.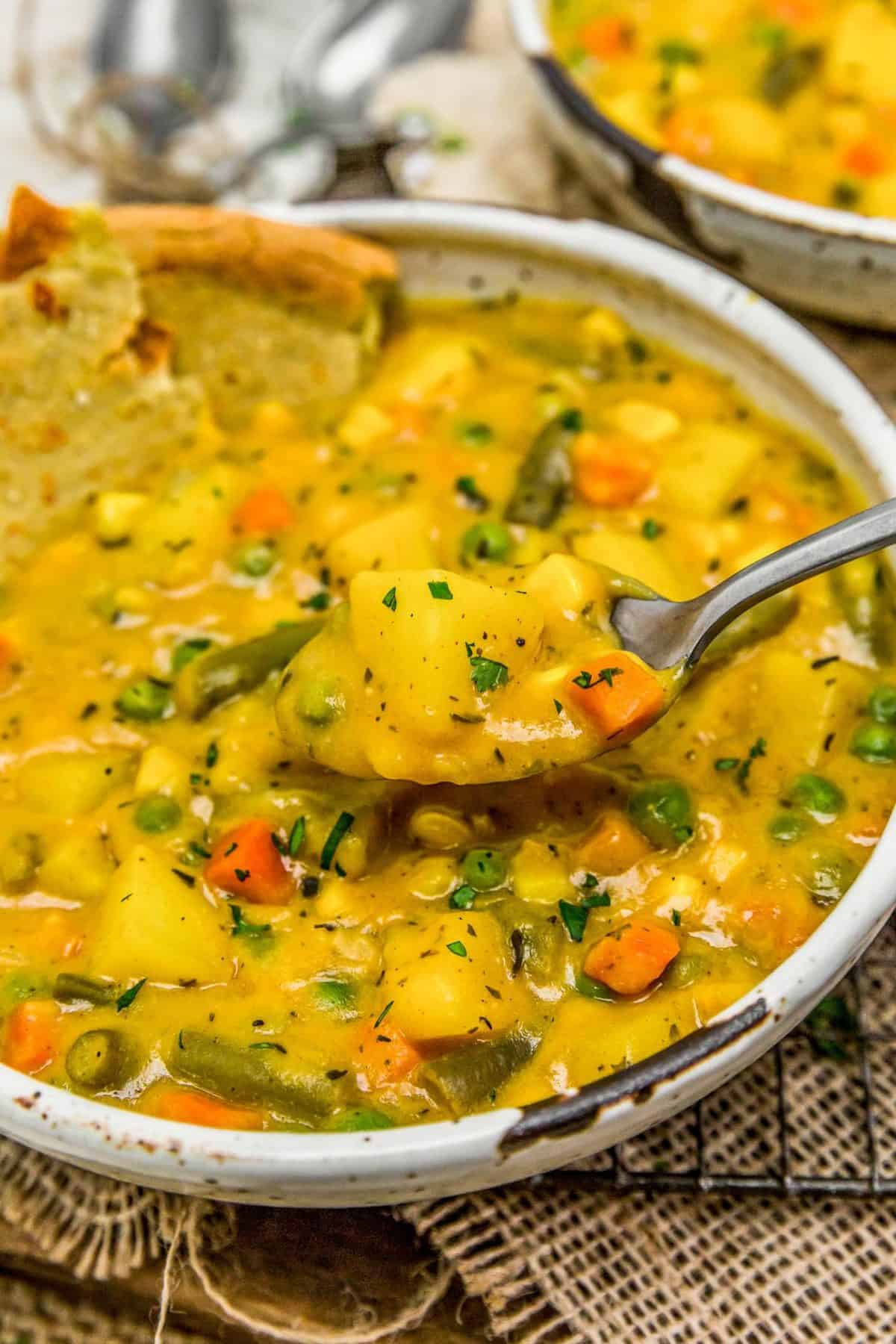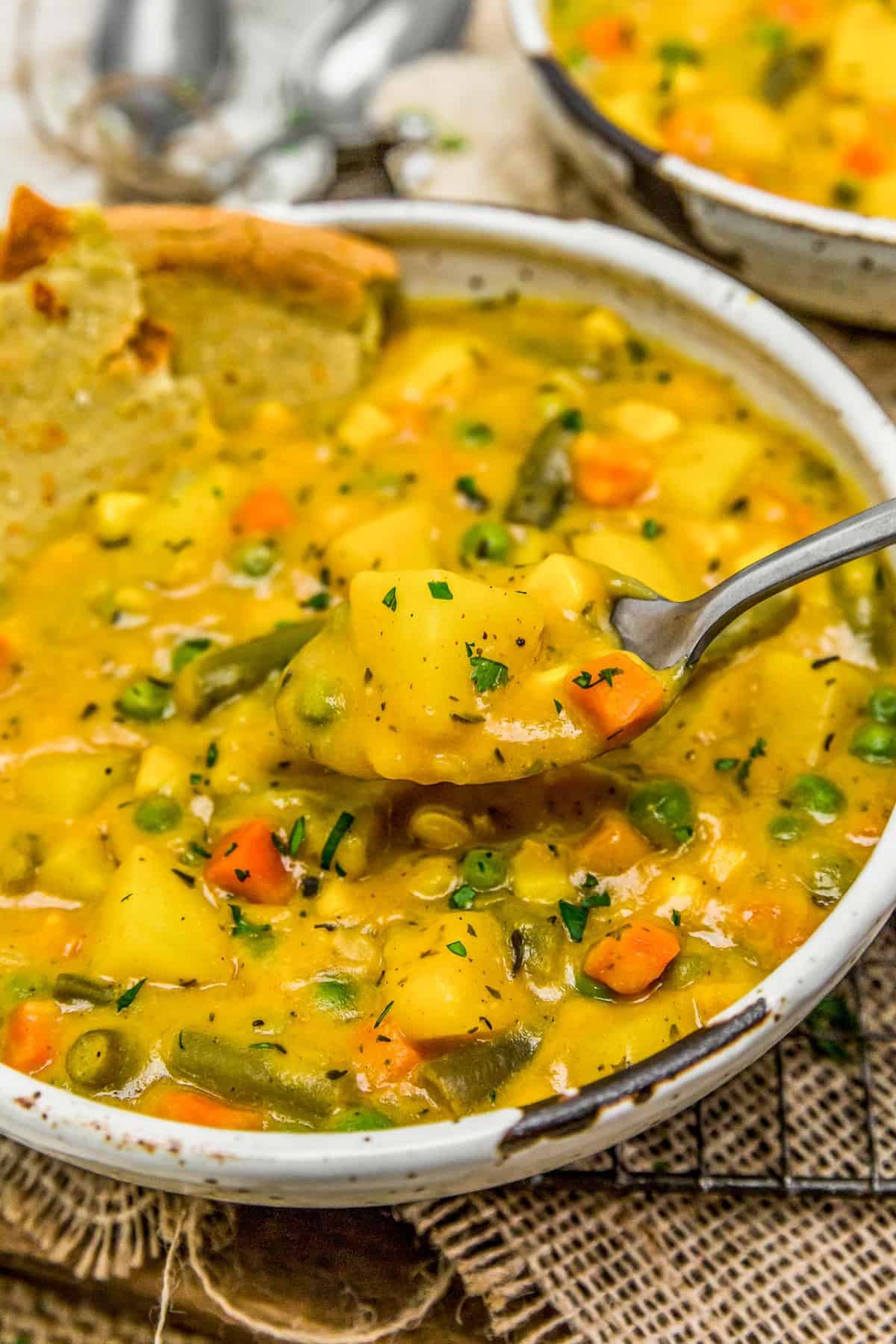 You can't beat an ultra-velvety and hearty soup that tastes rich but completely guilt free. This wholesome Creamy Vegetable Soup is jam-packed with powerhouse veggies and warming spices. It feels indulgent with its ultra-creamy, nut-free broth made thick and silky by using buzzed zucchini, potatoes, and corn. So grab a bowl and hunker down because healthy and wholesome never tasted so good!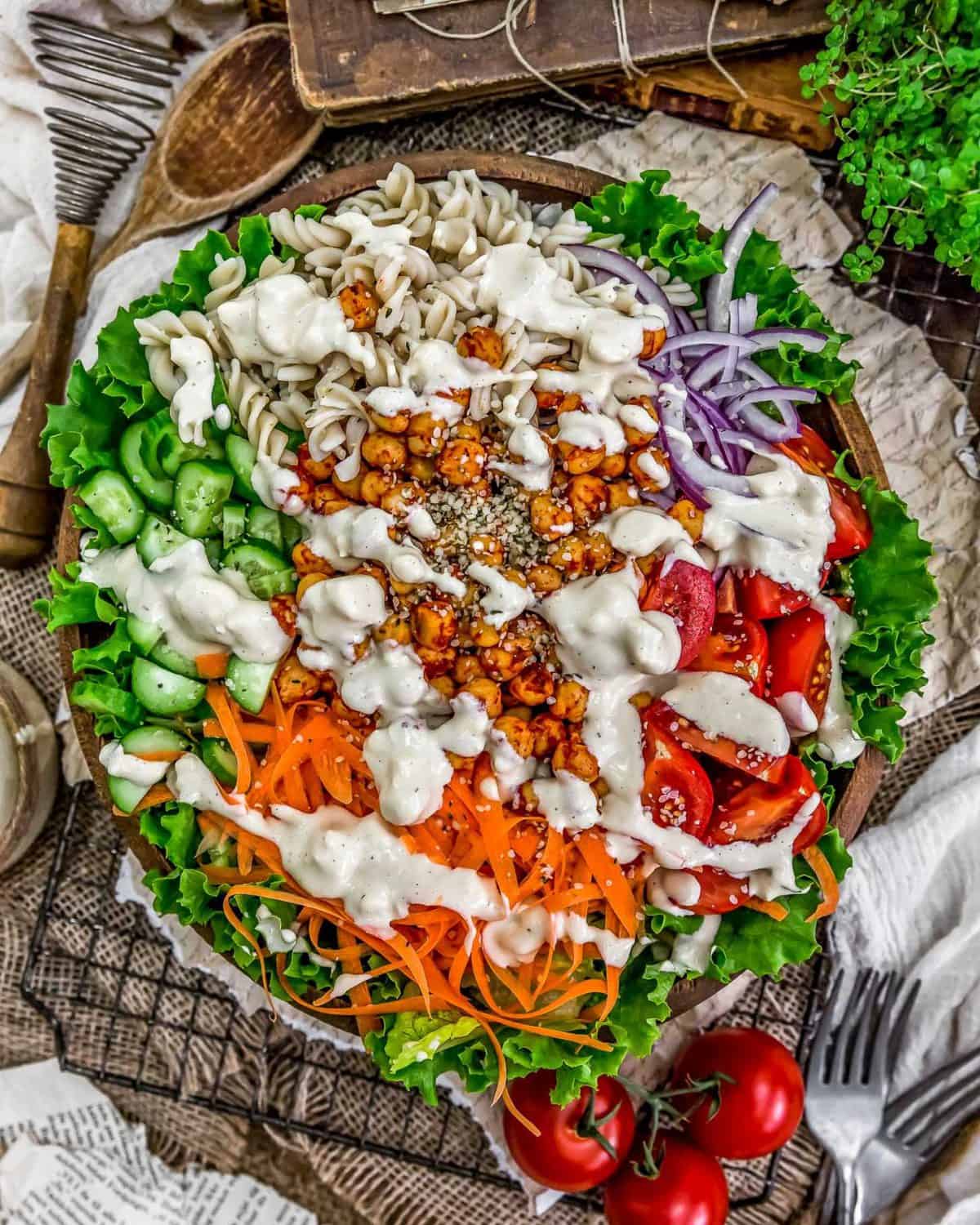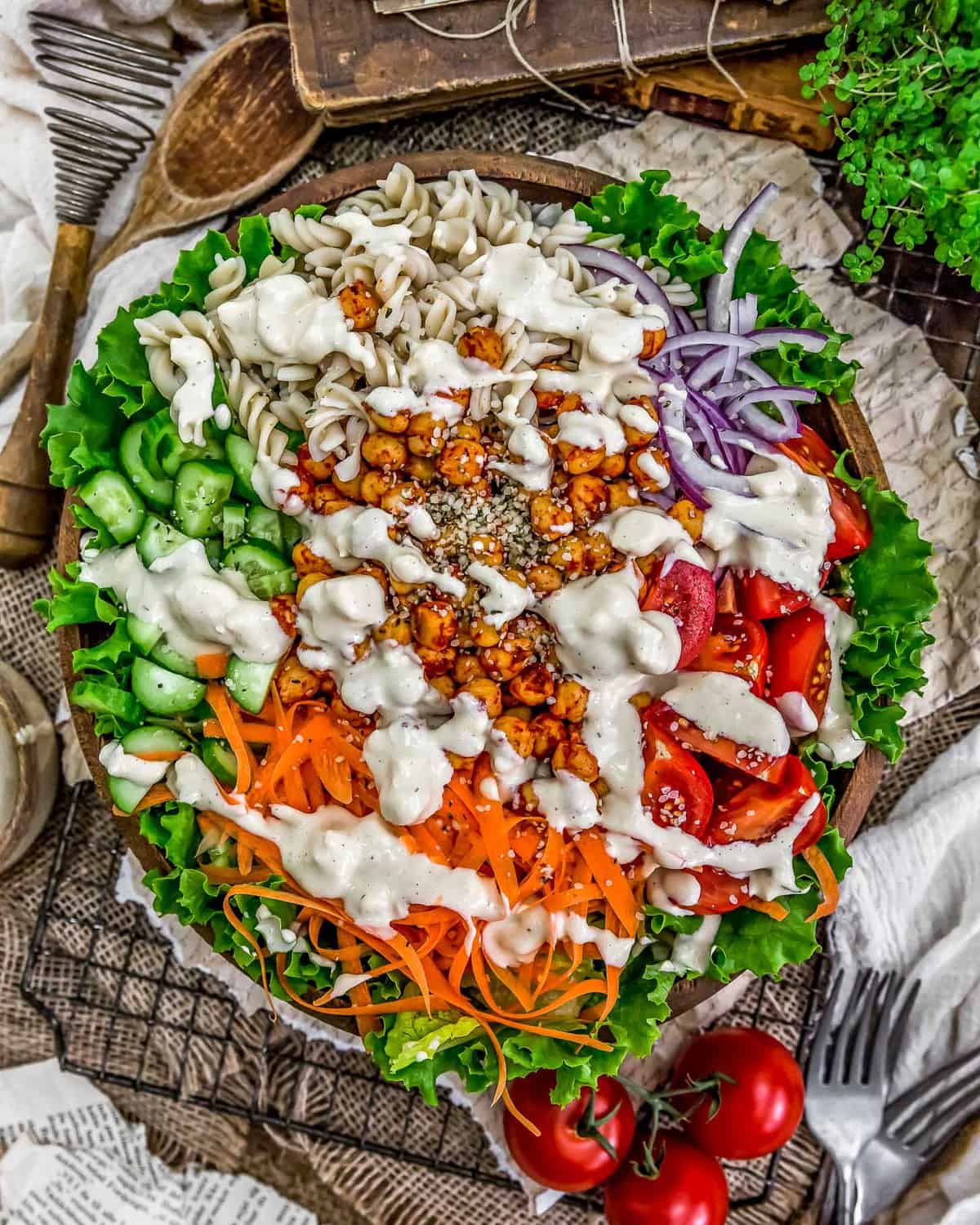 Creamy, tangy, full of flavor, this healthy and oil free Vegan Blue Cheese Dressing is easy to make and totally delivers with dressing bliss. It's perfect for salad drizzling, veggie dipping, and Buffalo Cauliflower wing dunking. Deliciously punchy vinegars and tahini with creamy tofu will hook you with the first bite. This wholesome dressing is sure to absolutely delight your taste buds.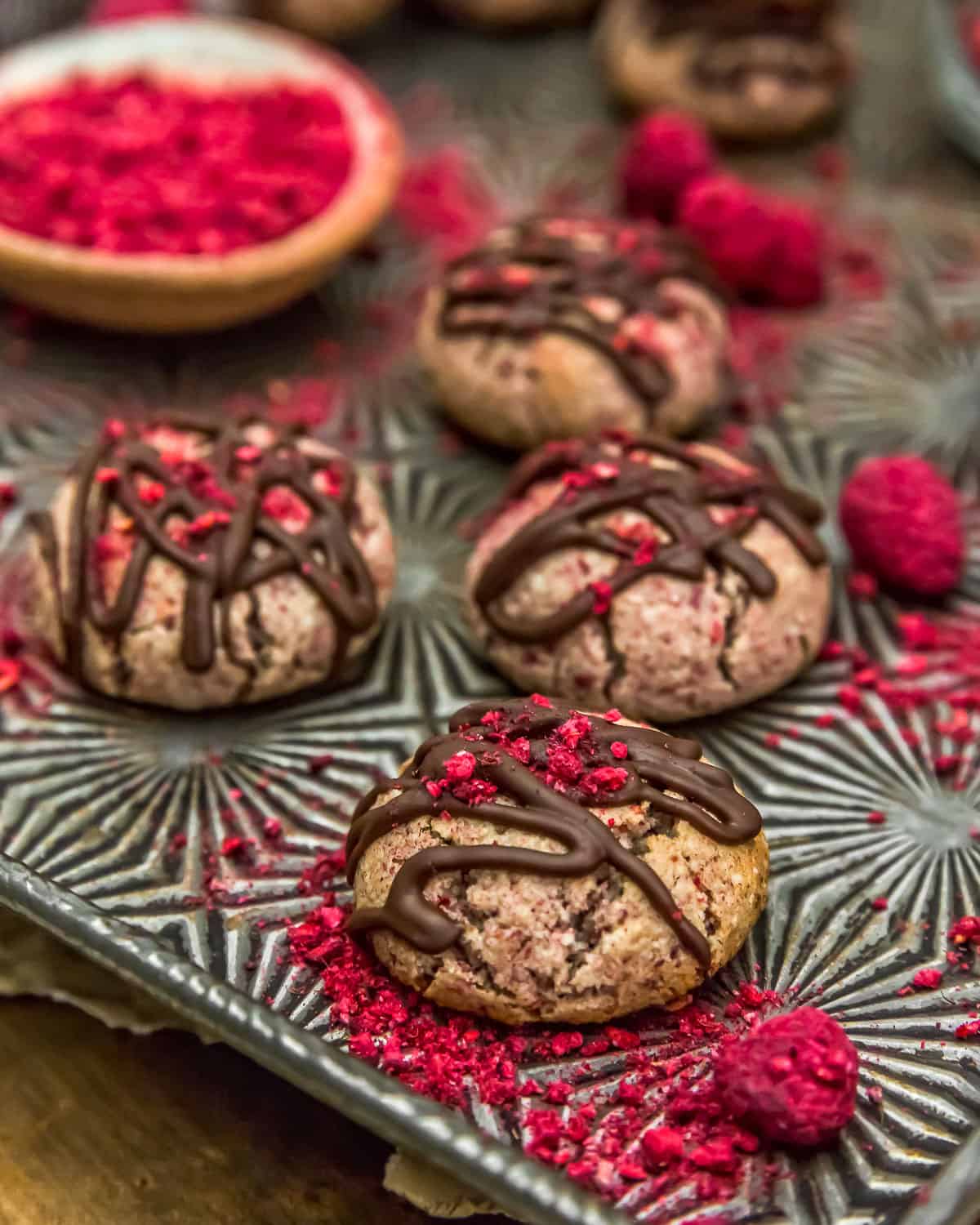 Decadent, bold, dreamy, these Vegan Chocolate Raspberry Cream Cookies are soft, chewy, and bursting with delicious raspberry and chocolatey goodness. These beautiful cookies are hard to resist and perfect for the holidays or any day of the week.