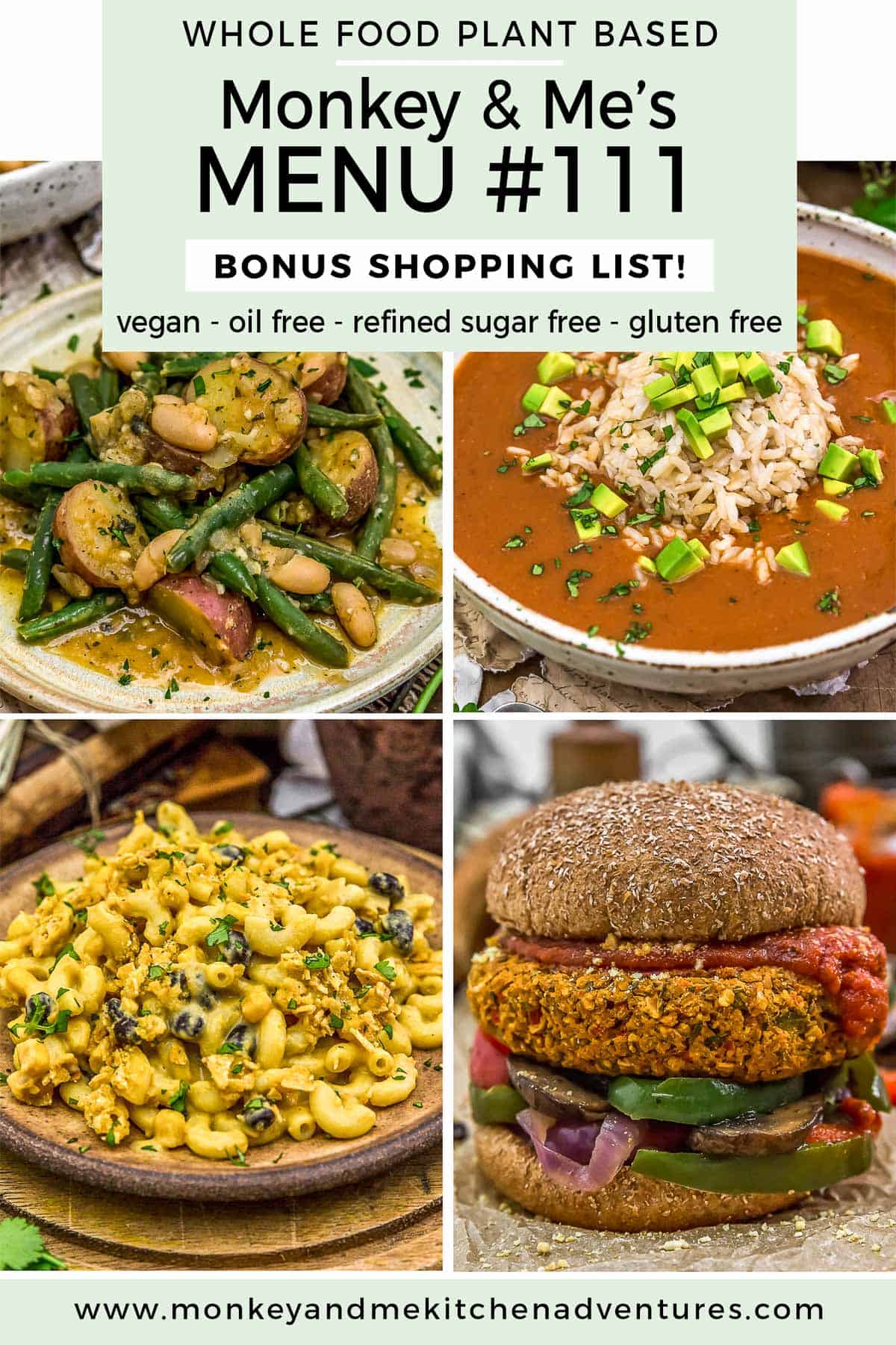 This week's Monkey and Me's Menu features some tasty recipes.  Menu #111 includes a FREE bonus shopping list.  All recipes are Whole Food Plant Based, vegan, plant based, oil free, refined sugar free, no highly processed ingredients, and gluten free.

Downloadable Menu which offers the following:

2 Breakfast ideas
2 Lunch ideas
2 Snack Ideas
5 Dinner Ideas, including a FREE downloaded shopping list (PDF – Below)

A comprehensive (downloadable) shopping list for the 5 Dinners

The shopping list is segmented into the common grocery store sections like "produce, spices, etc." making it easy to pick up these items from your local grocery store.
It also includes product suggestions that are Whole Food Plant Based compliant* for easy reference.  Note: These products are suggestions, please feel free to select your own favorite products.
Includes helpful codes so you can easily subtract items that you choose not to make.

Downloadable Instructions on how the meal plan work.
Note:  The term "Whole Food Plant Based compliant" is from a general standpoint.  There are Whole Food Plant Based diet branches that restrict certain food items.  Our recipes are all Whole Food Plant Based compliant based upon a high-level compliance standpoint. i.e. vegan, plant based, oil free, refined sugar free, minimally processed foods.
Some breakfast, lunch, and snack ideas are simple concepts that require no recipe.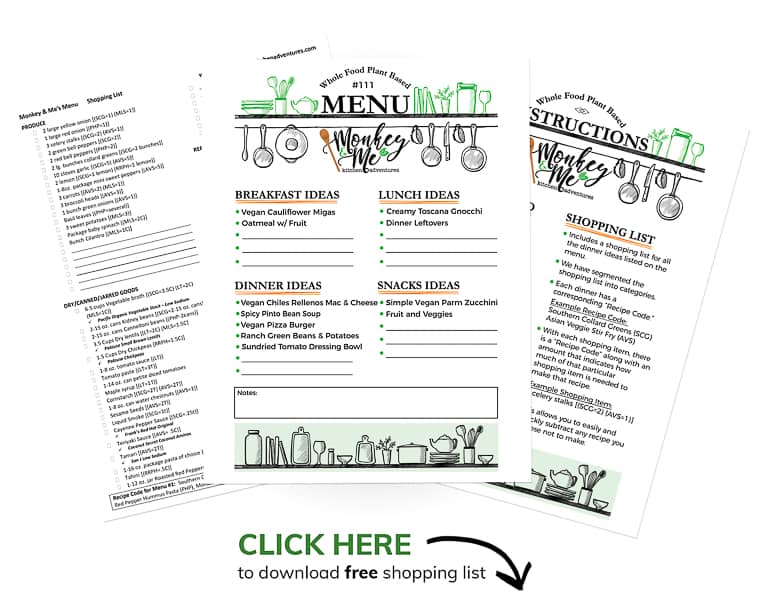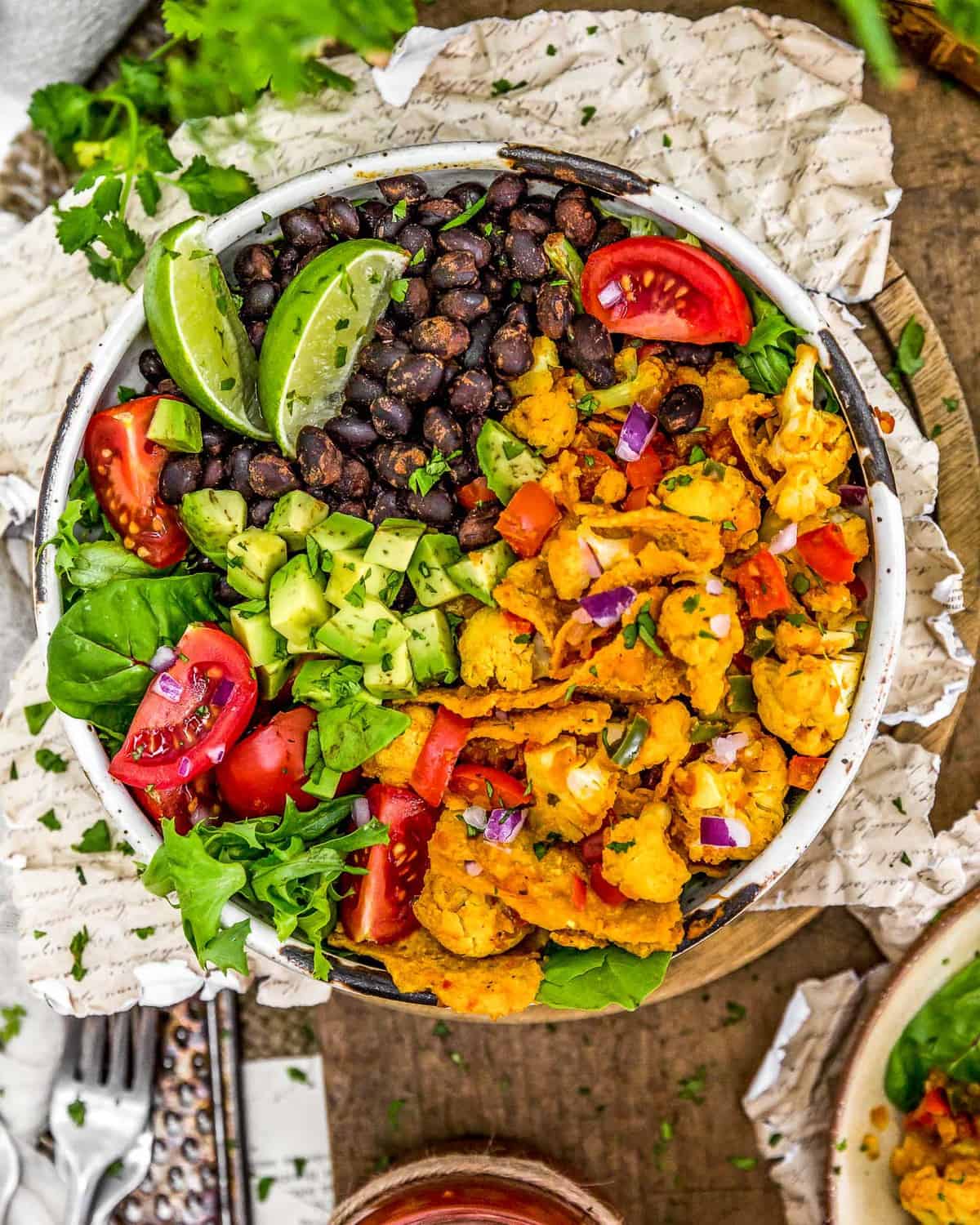 When tortillas are involved, you know it's going to be a good day. This dish is totally delivering with tortilla goodness, wholesome veggies, and heavenly spices. These easy and healthy Vegan Cauliflower Migas are perfectly spicy, super delicious, and brimming with flavor. Tasty cauliflower, sweet red bell peppers, spicy jalapeños, and zesty onions are sautéed with crispy oven baked tortillas, lively salsa, and fragrant spices making for a fantastic hearty Mexican veggie breakfast, or for any time of the day!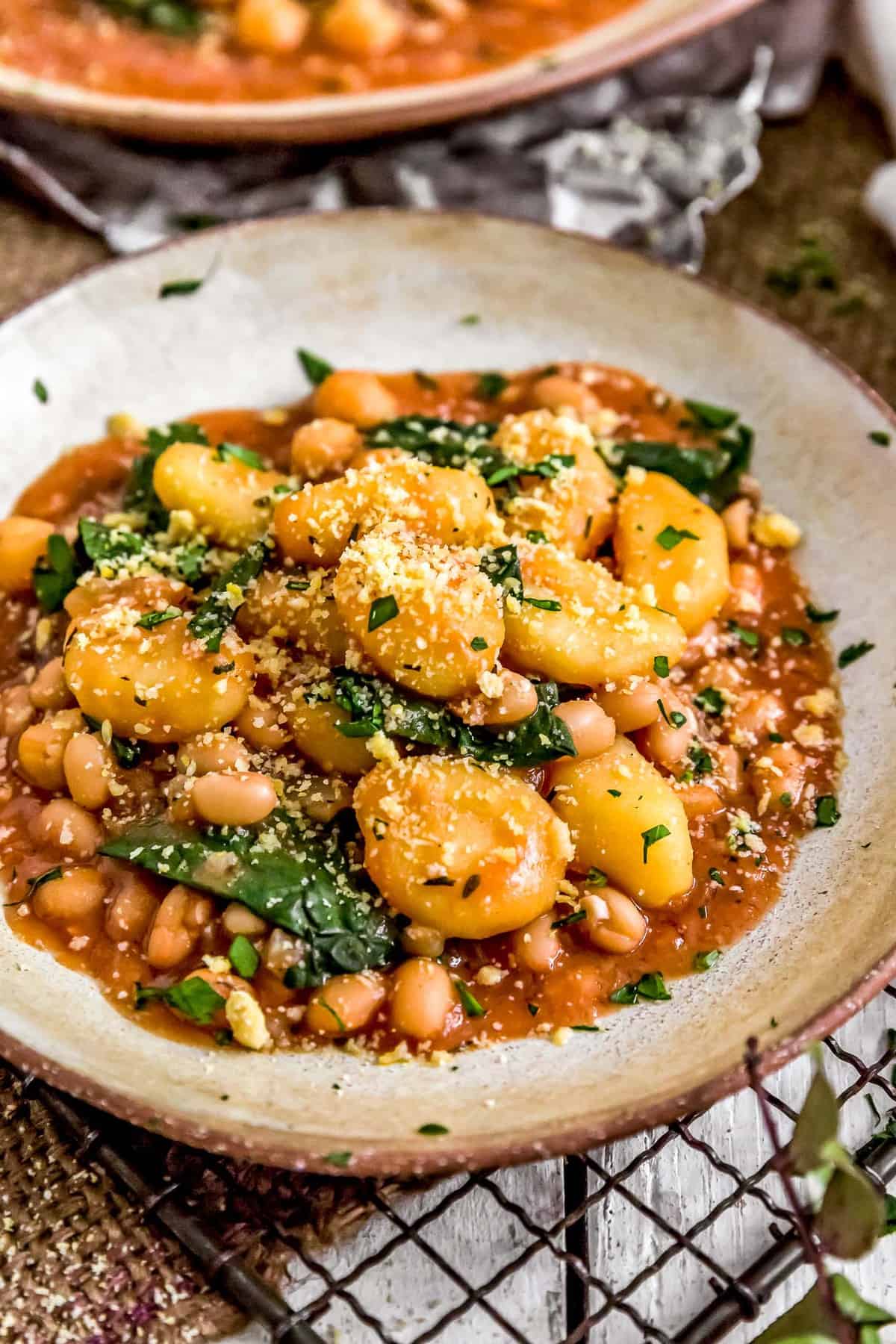 You guys, this saucy pasta goodness totally delivers! Ultra-comforting, flavorful, and easy to make, this Creamy Toscana Gnocchi is high-fiving good! Tasty sundried tomatoes, hearty navy beans and chickpeas, nutrient-packed Tuscan kale, and pillowy gnocchi are all bathed in a rich, creamy rose sauce for an excellent meal that is sure to please. Ready in 30 minutes, this tasty Italian dish is perfect for weeknight meals and fancy dinners alike.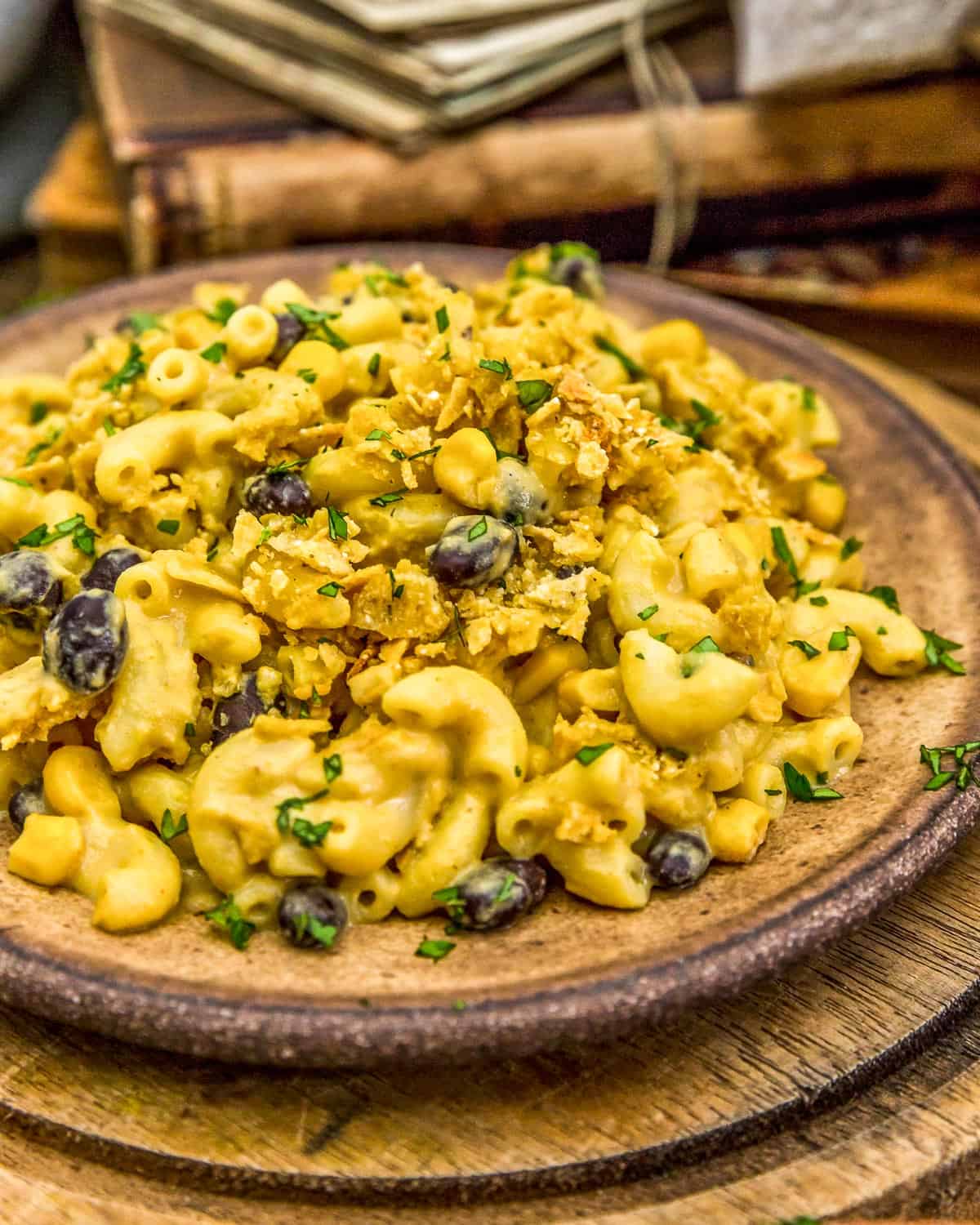 Velvety, healthy, and comforting, this oil-free Vegan Chiles Rellenos Mac and Cheese will soon become a family favorite! Delicious goodness like mild green chiles, jalapeños, corn, black beans, and elbow macaroni all coated in a creamy southwestern cheese sauce.  Velvety mac and cheese topped with crushed tortilla chips and broiled to perfection makes for a flavorful and irresistible dish.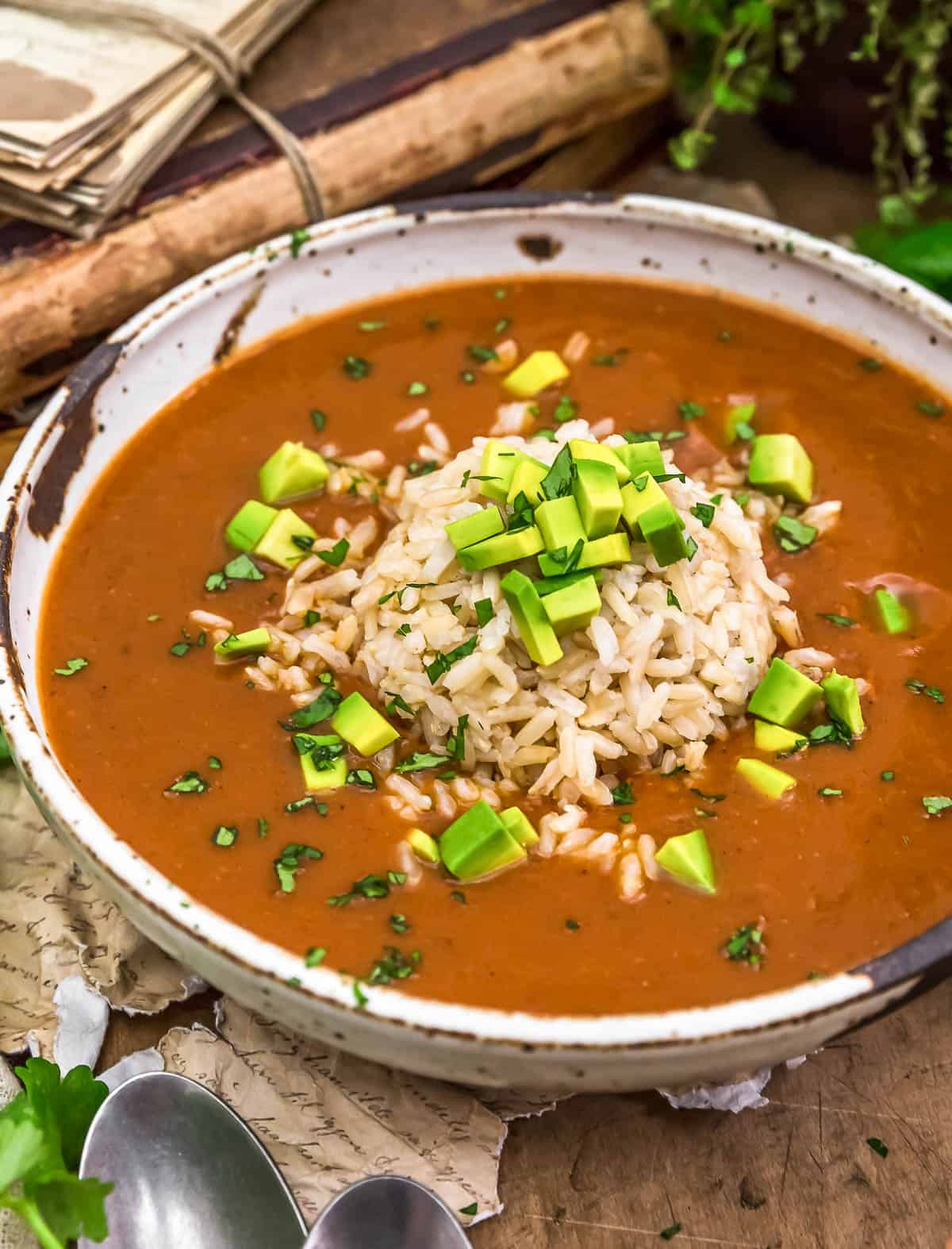 There is nothing quite as comforting as a delicious warming bowl of soup.  This healthy, oil-free, and low-fat Spicy Pinto Bean Soup is real comfort food in a bowl. Easy to make, filled with deliciously creamy pinto beans, and accented with bold aromatic spices, this wholesome dish is sure to warm you up inside. Throw in some left-over steamed rice or roasted veggies, and you have a perfectly satisfying and filling soup. Instant Pot and stove top instructions makes this recipe easy and versatile.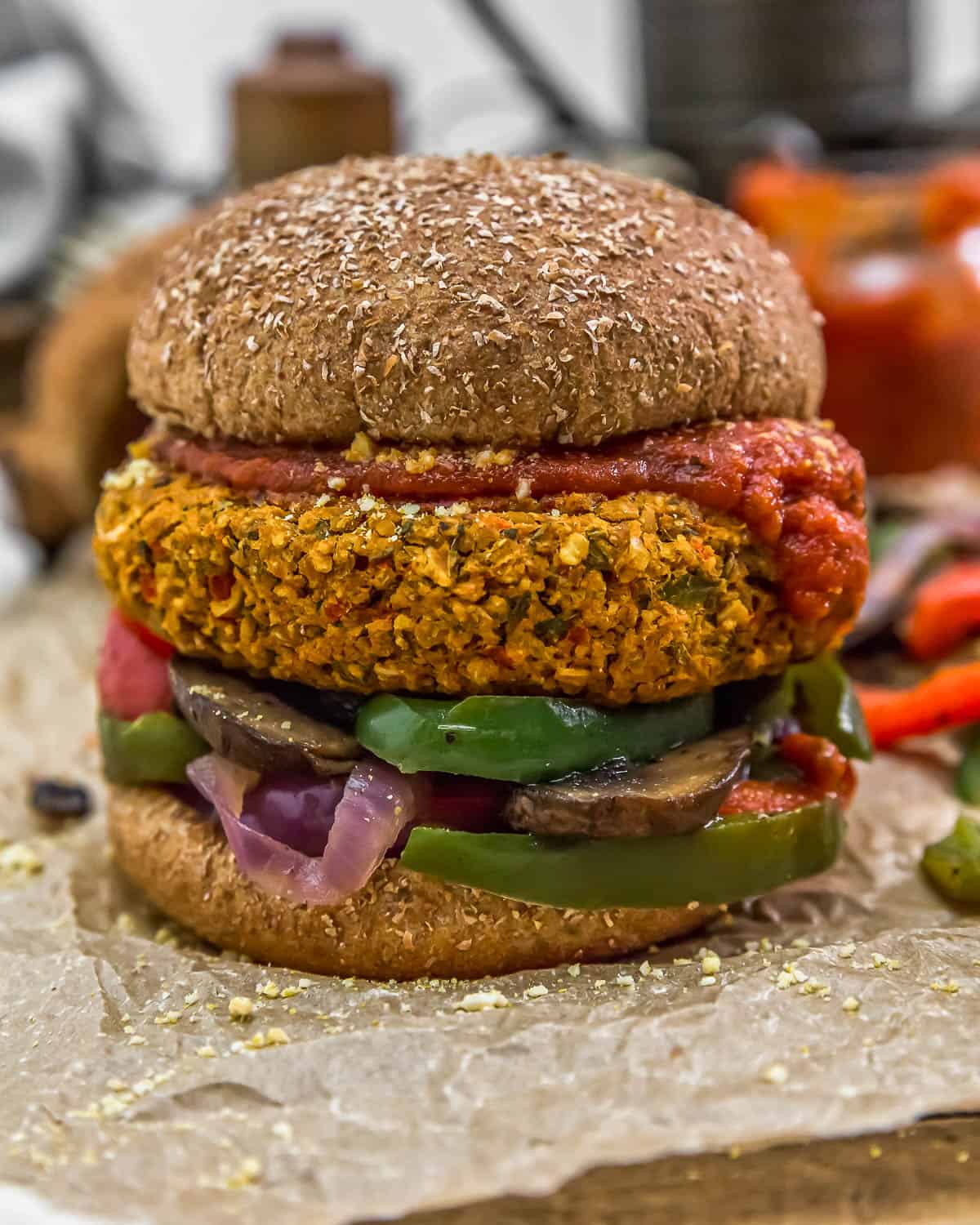 This delicious, wholesome, oil-free Vegan Pizza Burger is brimming with plant-based goodness like: protein-packed chickpeas, hearty brown rice, and gluten free panko creating a satisfying texture and crunchy exterior.  Infused with herbs and spices this burger is sure to please. Top with a tasty marinara sauce, sautéed veggies, and a sprinkle of vegan parmesan cheese for the ultimate burger experience.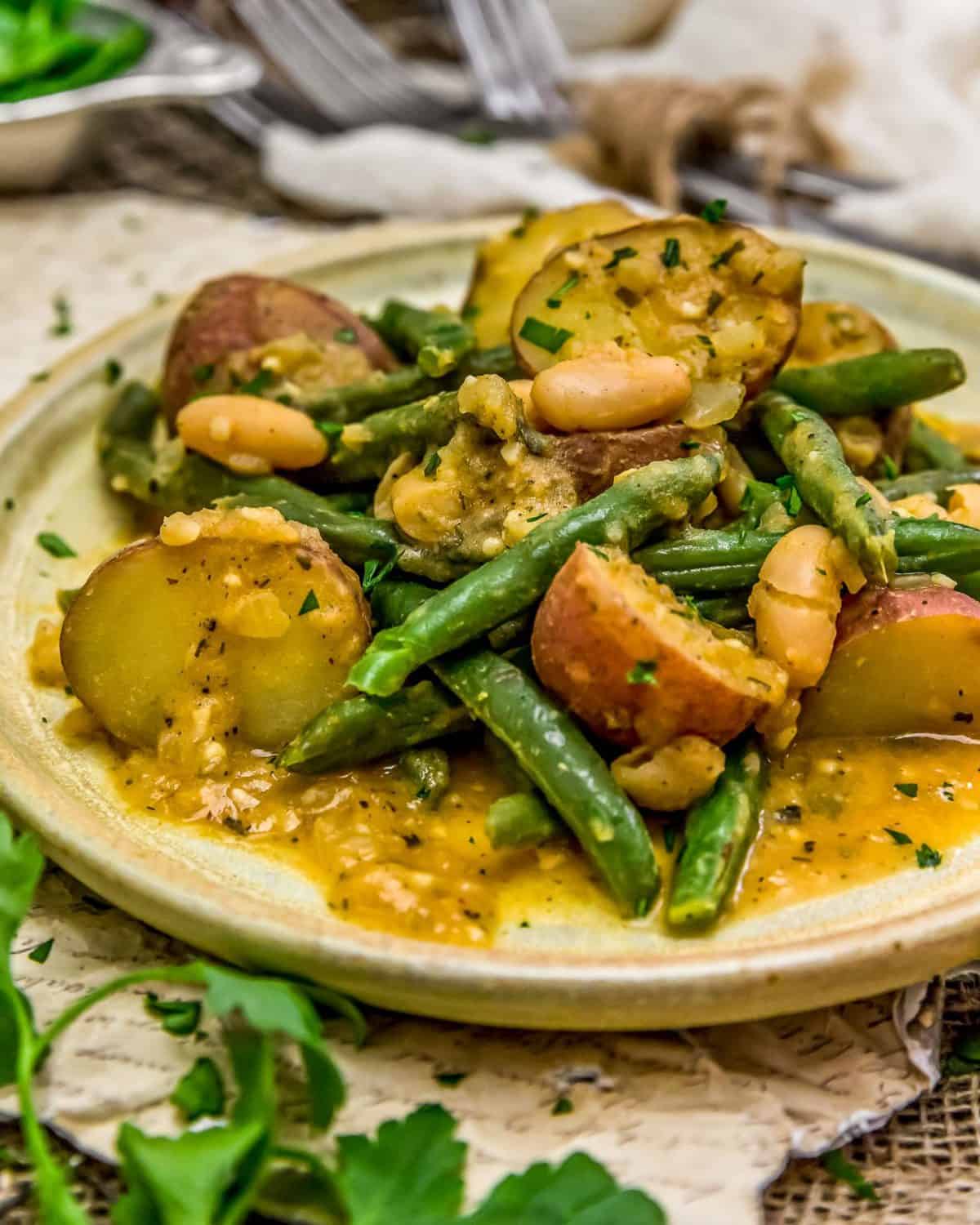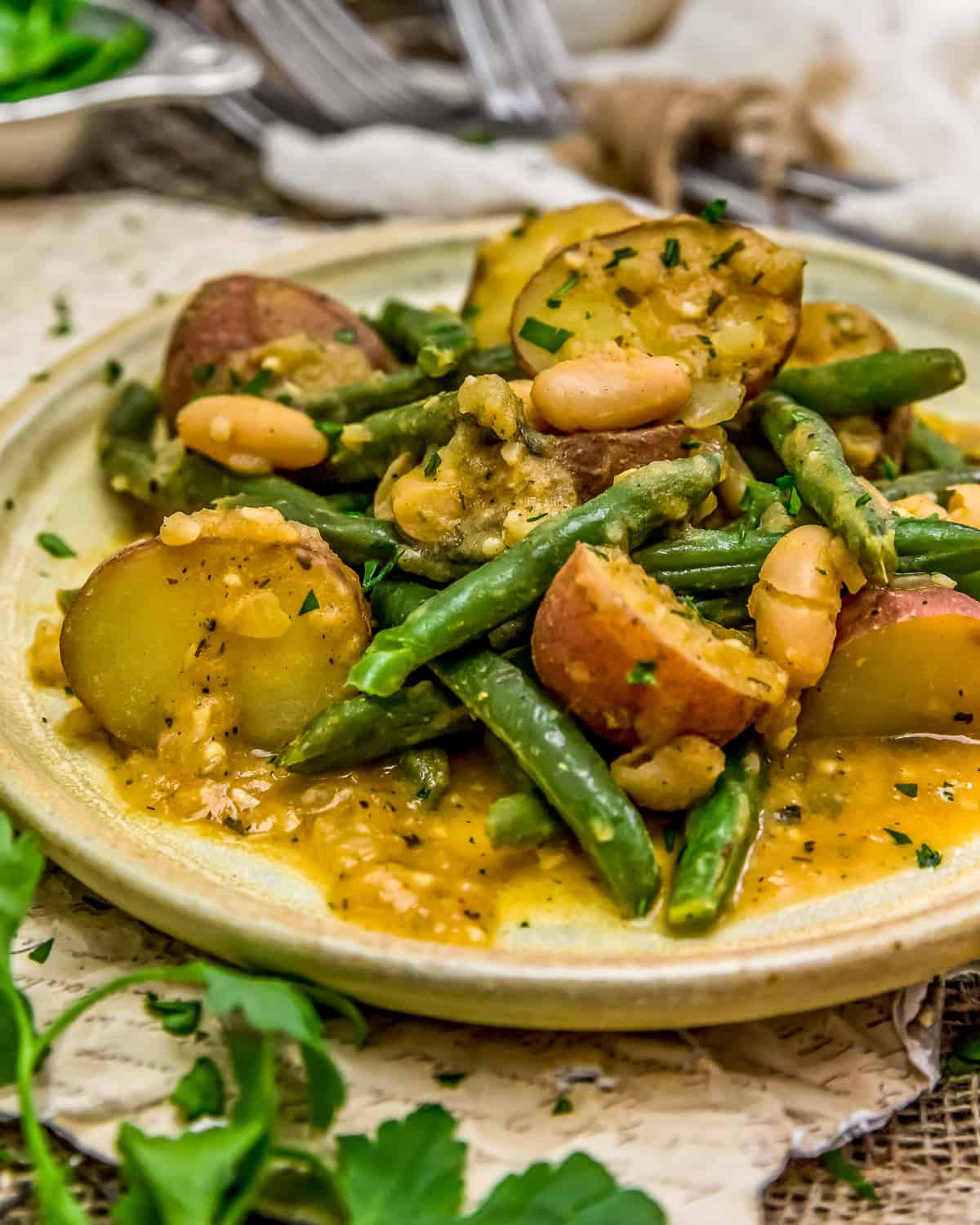 This delicious Country Ranch Green Beans and Potato dish goes out to all the potato lovers out there who simply can't get enough of a good thing. Baby red-skinned potatoes, savory green beans, and hearty cannellini beans are cooked to perfection in a delicious country ranch-flavored broth that it a total flavor bomb of tastiness! It's both hearty and satisfying. It gives your body those soul-warming, comforting flavors that you have been craving.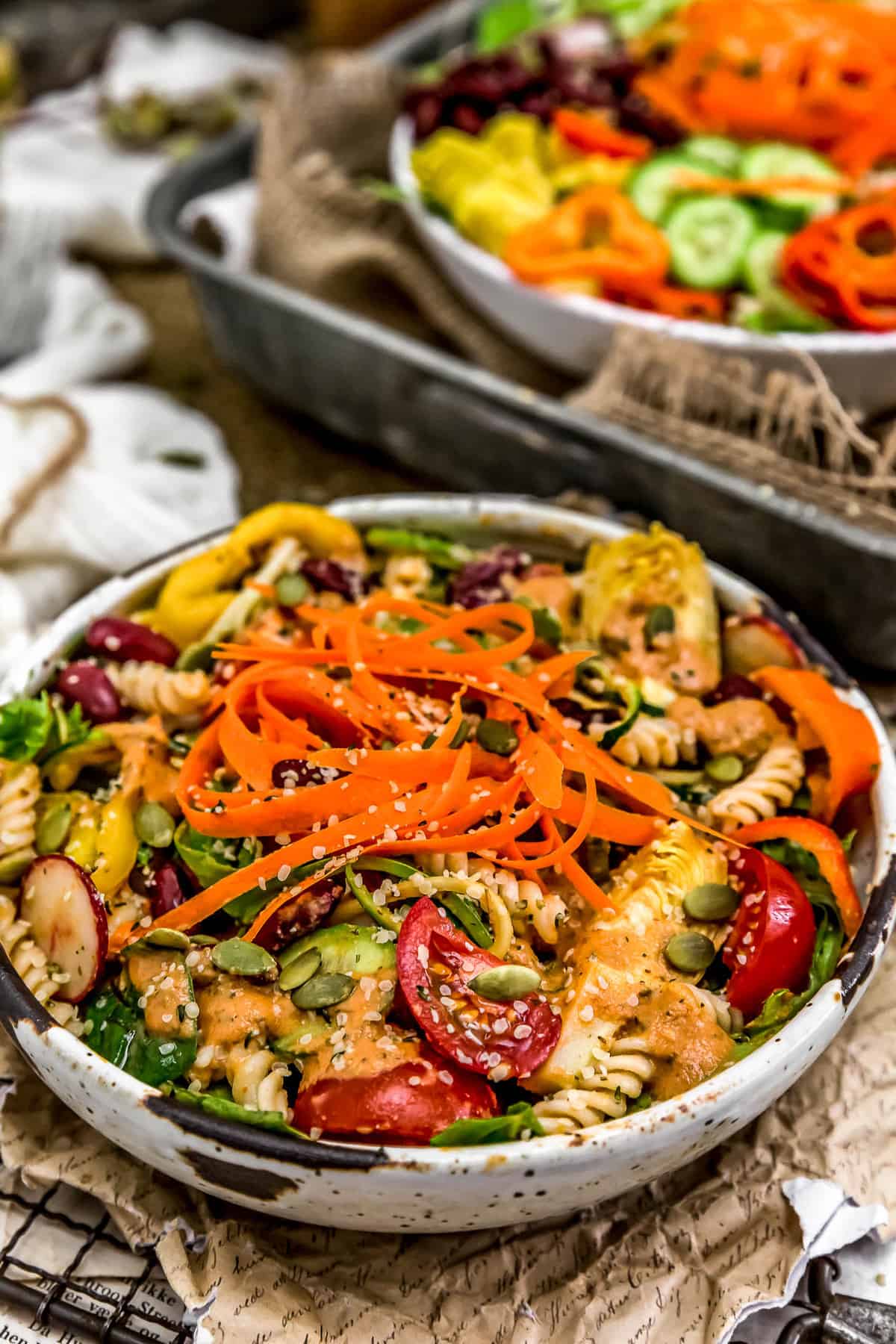 Flavorful dressings makes our world go round, and we've got a new dressing that is sure to make your salads and veggie bowls sing with happiness. This aromatic Italian Sundried Tomato Dressing is fast, easy, and perfect when you want to add some delicious zing to your salads.  Zesty, healthy, wholesome, and tasty, this dressing is vibrant and full of flavor.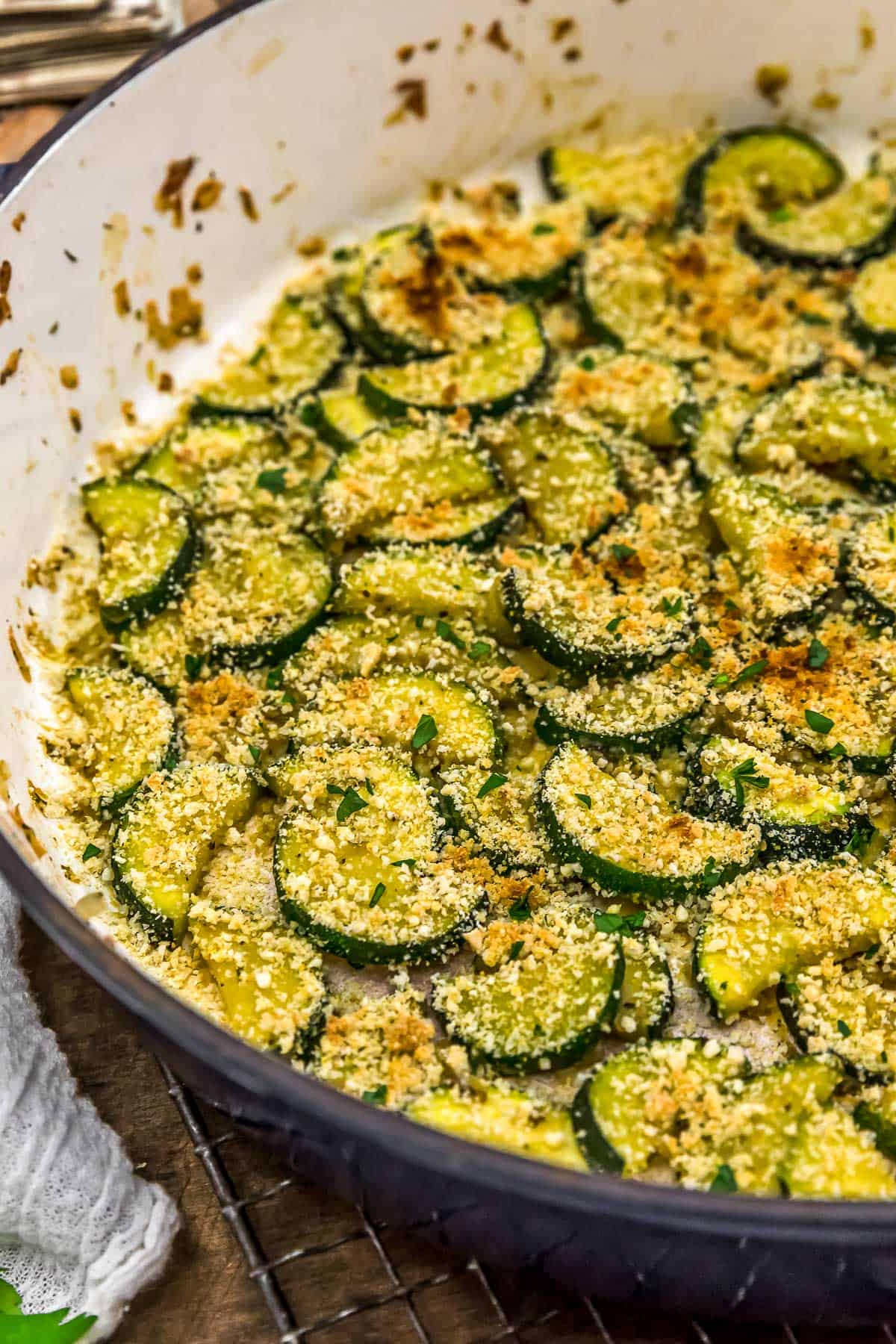 Zucchini lovers rejoice, this easy, oil-free Simple Vegan Parmesan Zucchini makes for a delicious side dish that is sure to please. Tender sliced sautéed zucchini coated with aromatic Italian herbs and spices, topped with vegan parmesan cheese, and oven toasted to perfection is all the deliciousness of batter coated zucchini fries without the fuss.