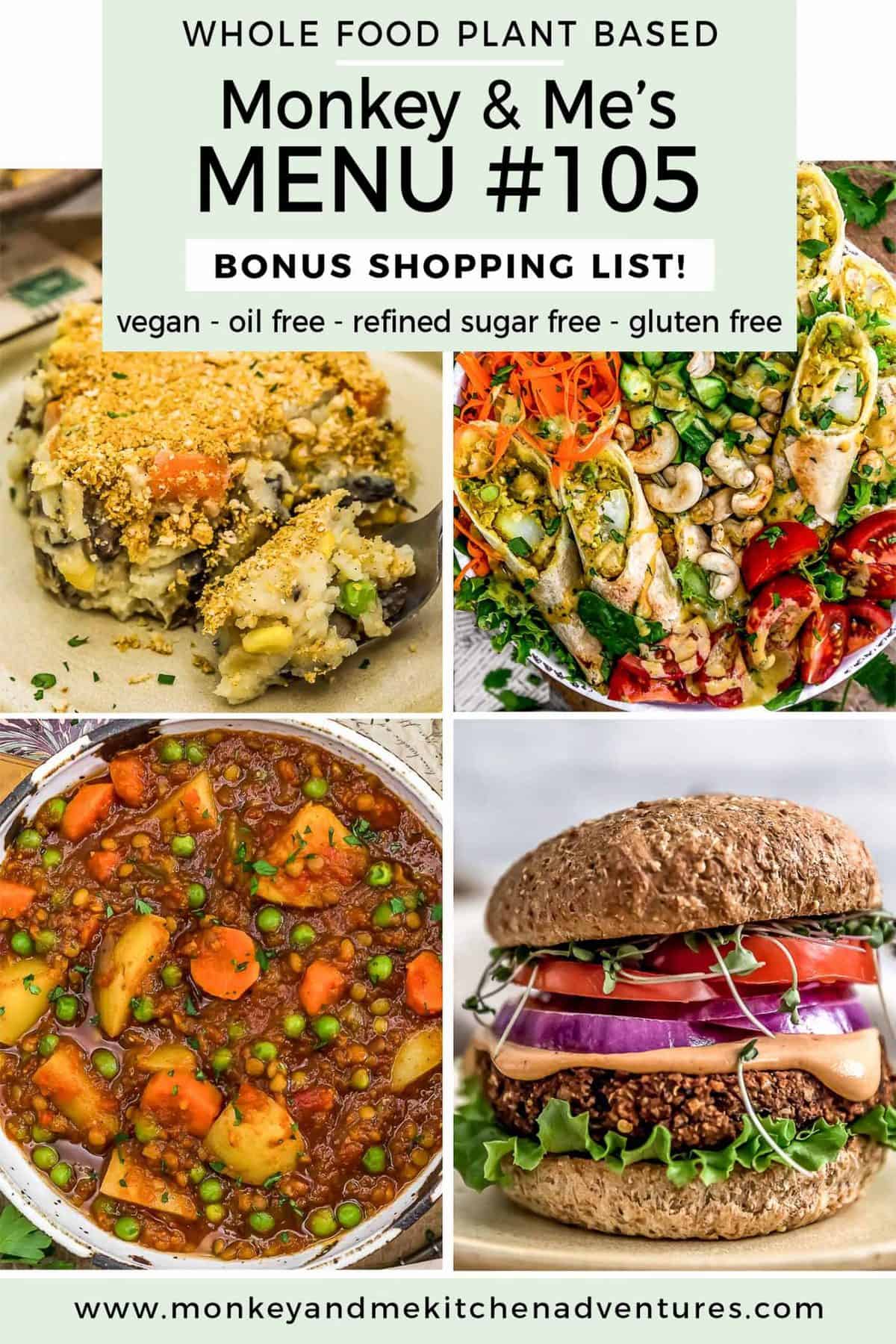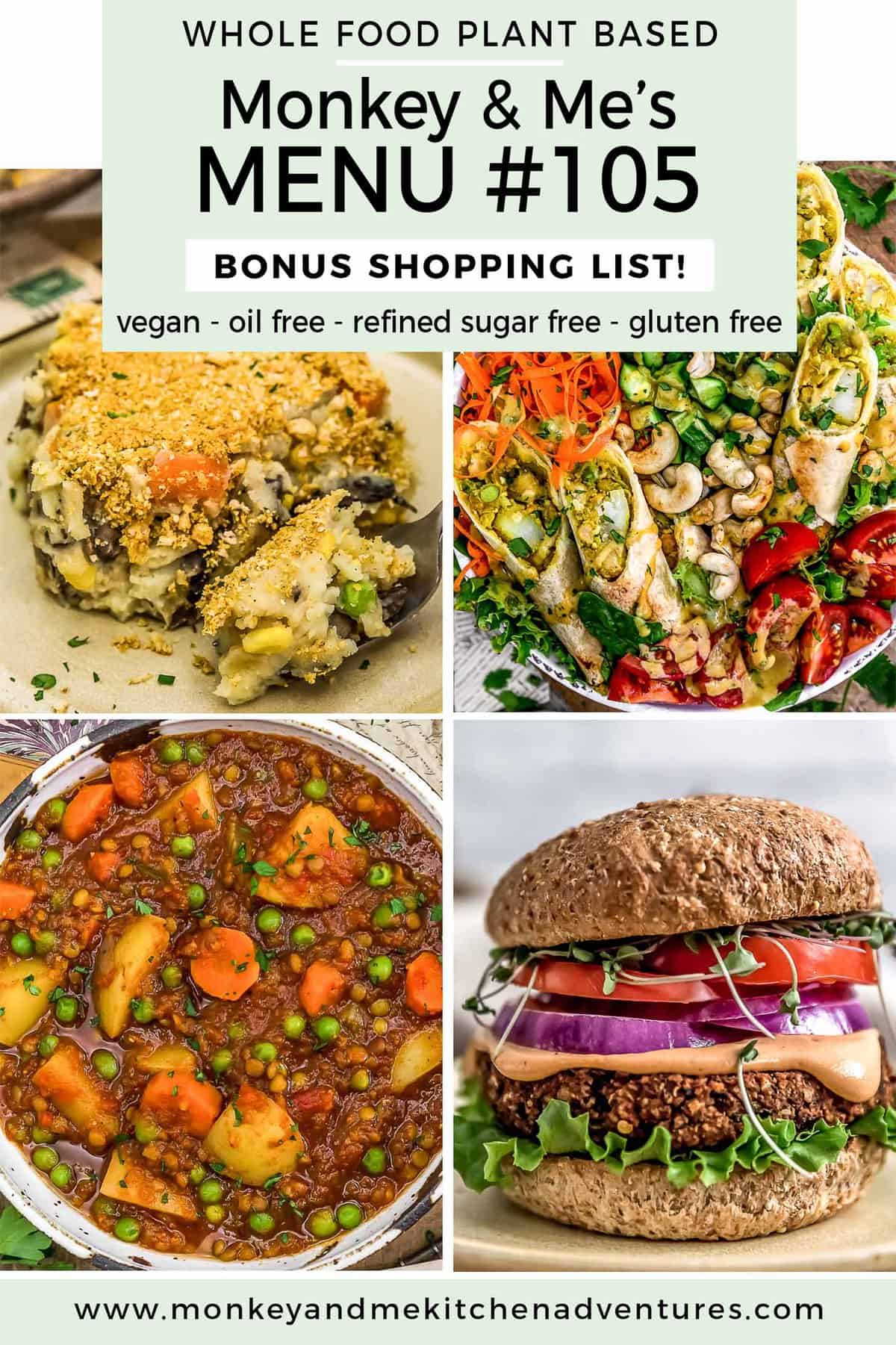 This week's Monkey and Me's Menu features some tasty recipes.  Menu #105 includes a FREE bonus shopping list.  All recipes are Whole Food Plant Based, vegan, plant based, oil free, refined sugar free, no highly processed ingredients, and gluten free.

Downloadable Menu which offers the following:

2 Breakfast ideas
2 Lunch ideas
2 Snack Ideas
5 Dinner Ideas, including a FREE downloaded shopping list (PDF – Below)

A comprehensive (downloadable) shopping list for the 5 Dinners

The shopping list is segmented into the common grocery store sections like "produce, spices, etc." making it easy to pick up these items from your local grocery store.
It also includes product suggestions that are Whole Food Plant Based compliant* for easy reference.  Note: These products are suggestions, please feel free to select your own favorite products.
Includes helpful codes so you can easily subtract items that you choose not to make.

Downloadable Instructions on how the meal plan work.
Note:  The term "Whole Food Plant Based compliant" is from a general standpoint.  There are Whole Food Plant Based diet branches that restrict certain food items.  Our recipes are all Whole Food Plant Based compliant based upon a high-level compliance standpoint. i.e. vegan, plant based, oil free, refined sugar free, minimally processed foods.
Some breakfast, lunch, and snack ideas are simple concepts that require no recipe.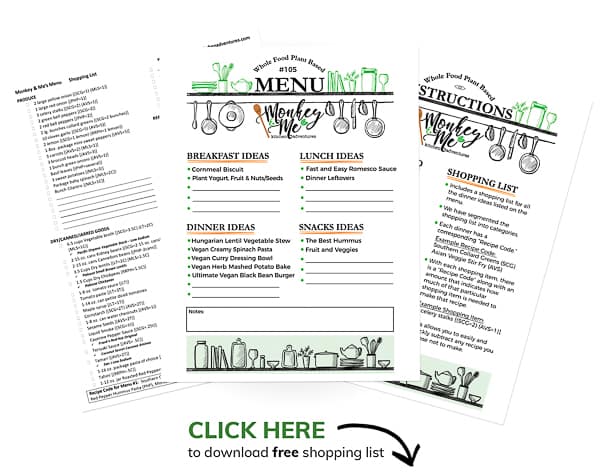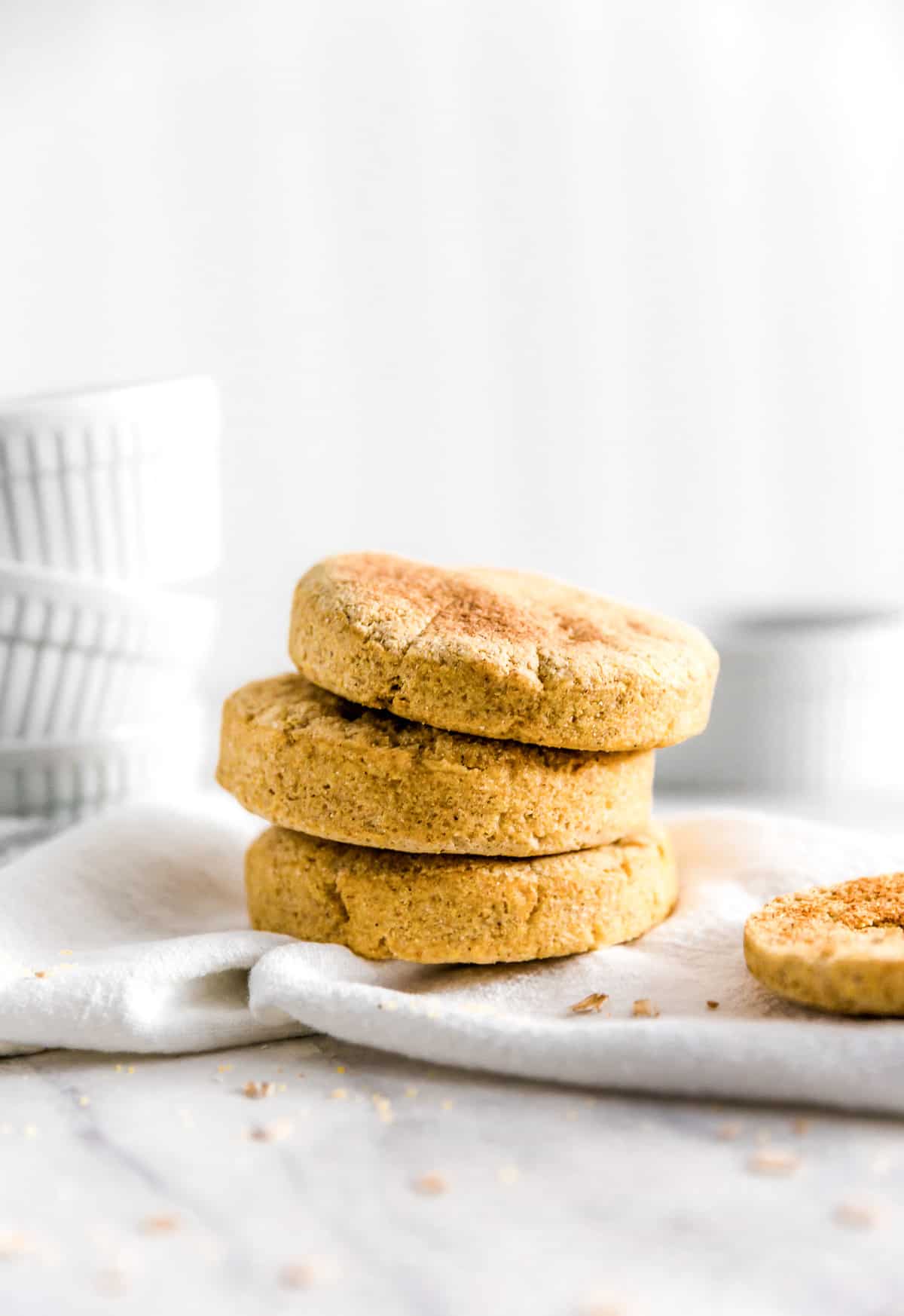 Fast and easy, this tasty Cornmeal Biscuit is slightly sweet, and is perfect with a bowl of your favorite stew or simply as a breakfast treat, toasted and slathered with jam, making this cute cornmeal biscuit a delicious Whole Food Plant Based recipe!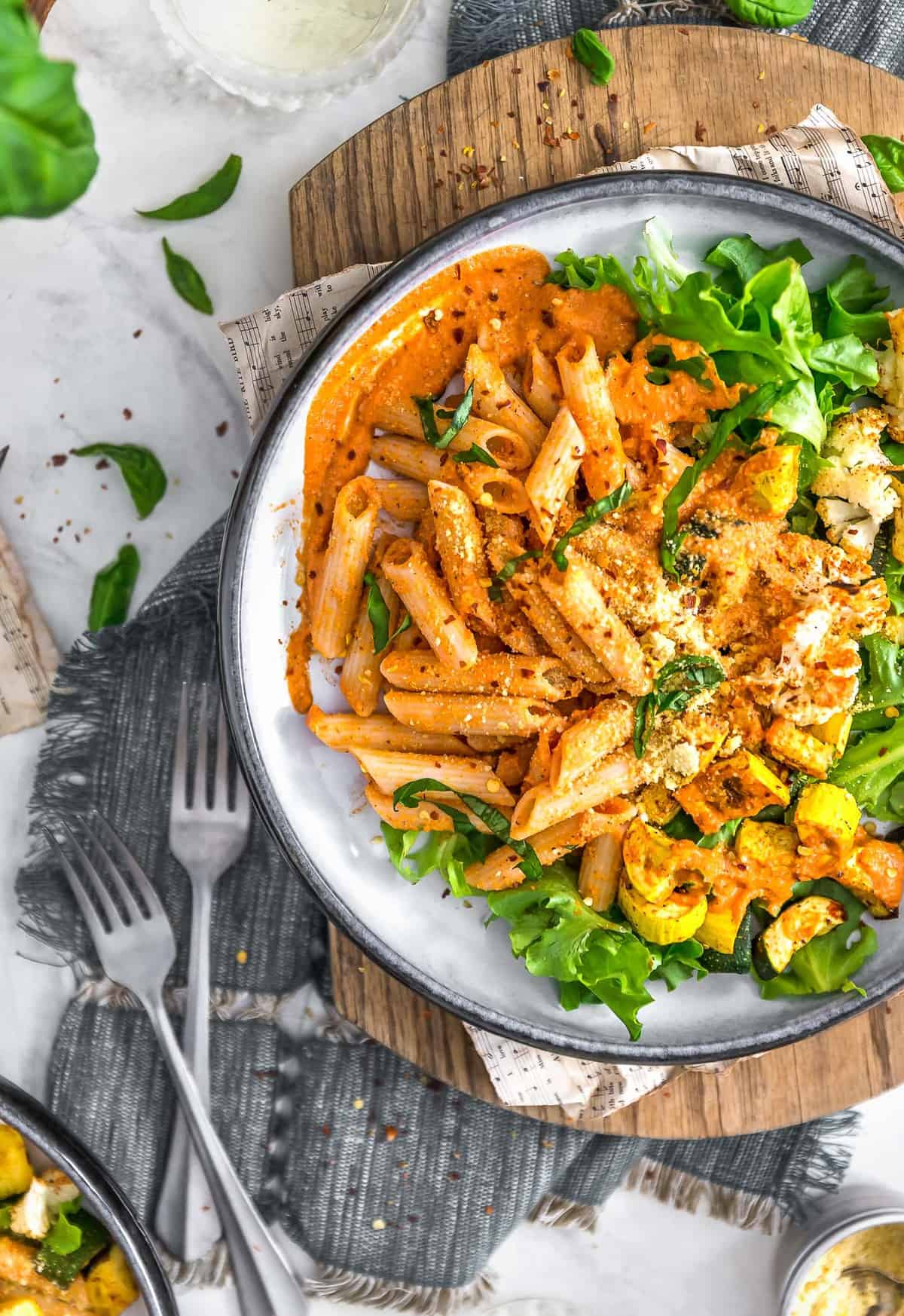 When a sauce is so delicious, its got to take center stage! This Whole Food Plant Based twist on a classic Spanish sauce is finger licking good! You'll want to put this Fast and Easy Romesco Sauce on everything! Drench pasta, dip bread, or drizzle veggies with this versatile sauce, definitely a winner for quick and delicious dishes.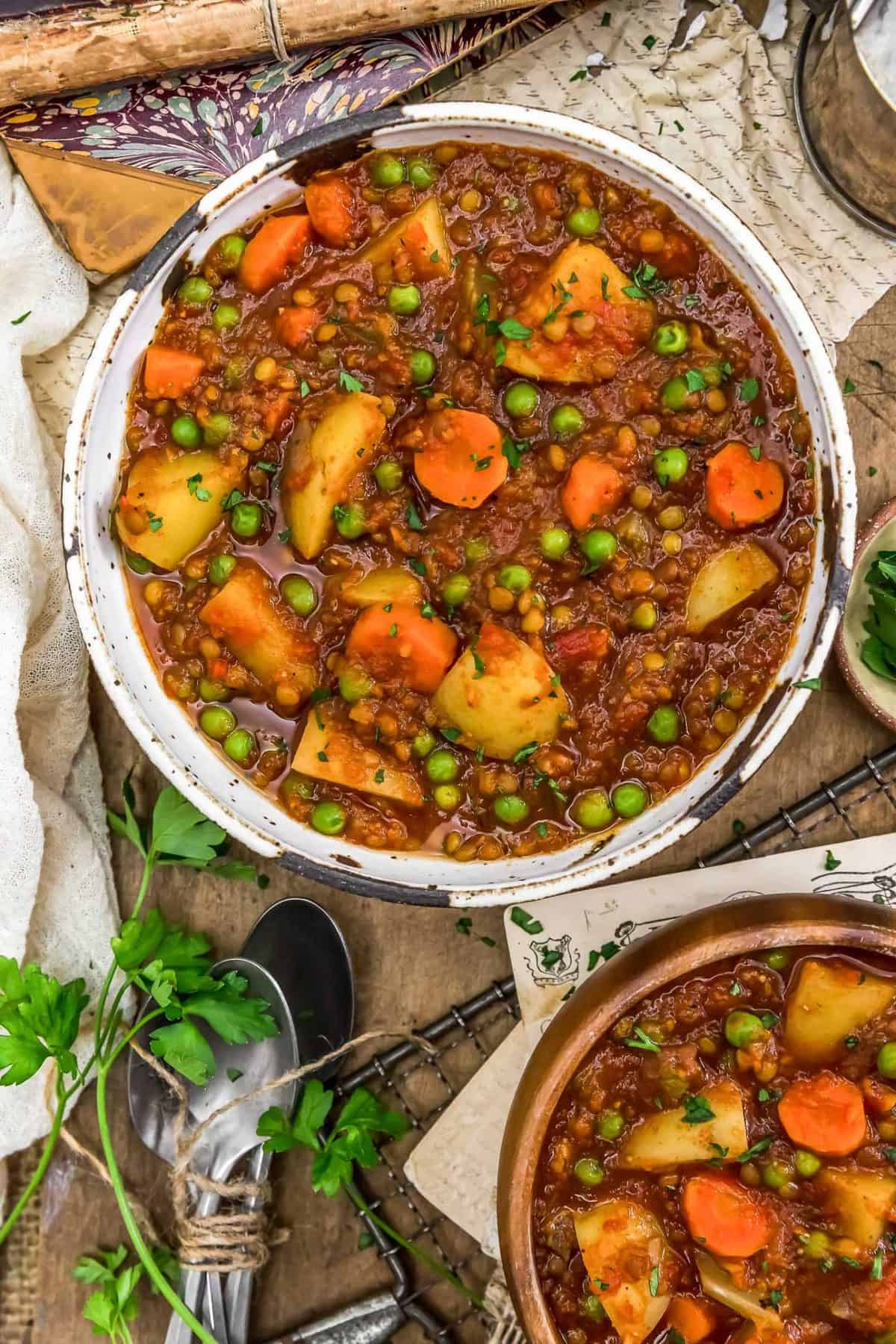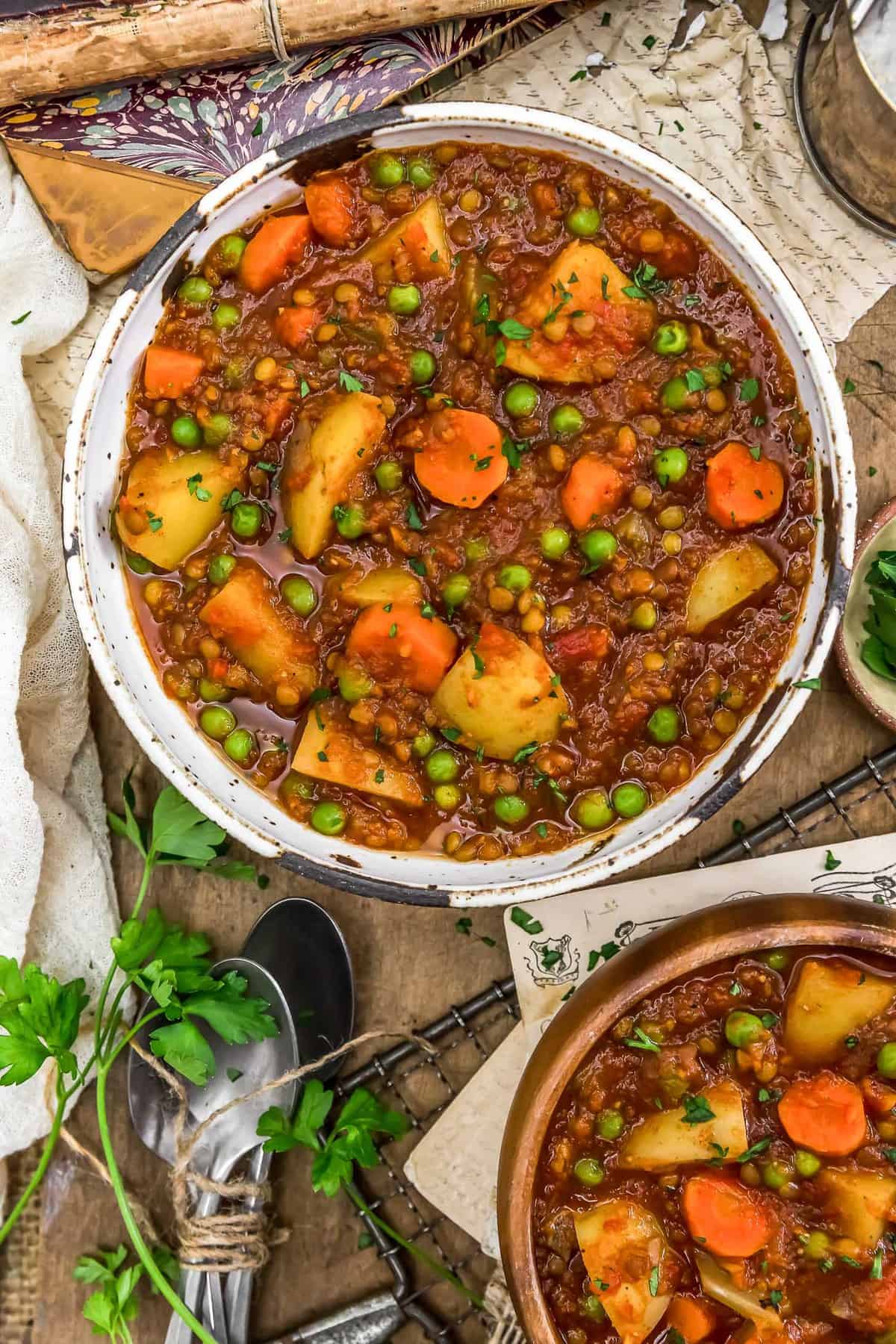 Grab a bowl and get ready for a big hug of cozy goodness. Healthy, hearty, packed with plant protein, this low-fat, oil-free Hungarian Lentil Vegetable Stew is brimming with savory, aromatic flavor. Feel good ingredients: onions, garlic, celery, carrots, roasted red bell peppers, tomatoes, potatoes, and lentils come together in a delicious velvety paprika broth that is sure to make your belly happy.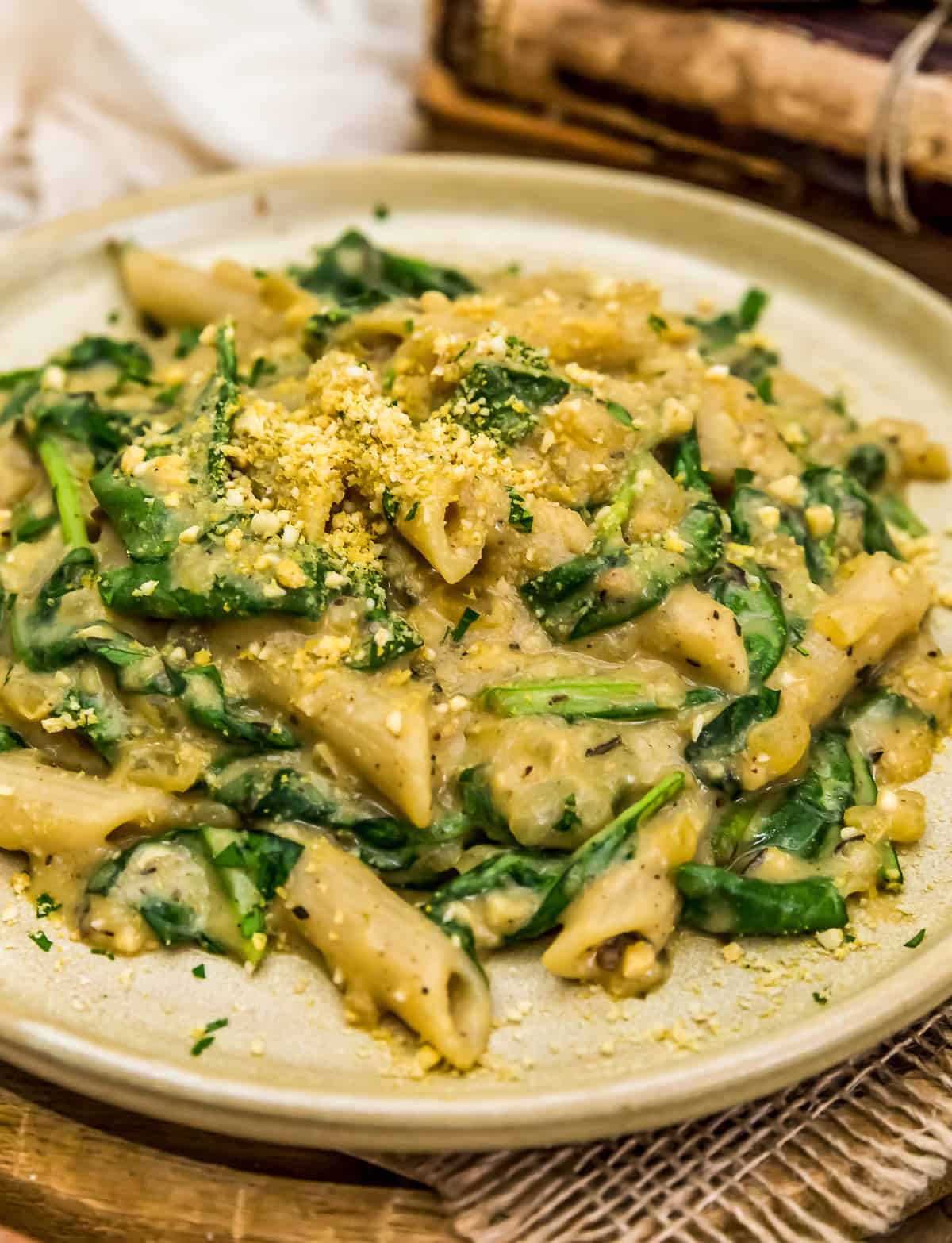 This delicious twist on an Italian pasta goodness is quick, easy, and delicious.  Our homemade, oil-free Vegan Creamy Spinach Pasta is brimming with comforting flavors, healthy ingredients, and belly-pleasing goodness. If you are a pasta and spinach lover, then this delightfully dreamy, creamy pasta dish is for you! This tasty pasta dish can be whipped up in just about 20 minutes, and it is sure to absolutely delight your taste buds.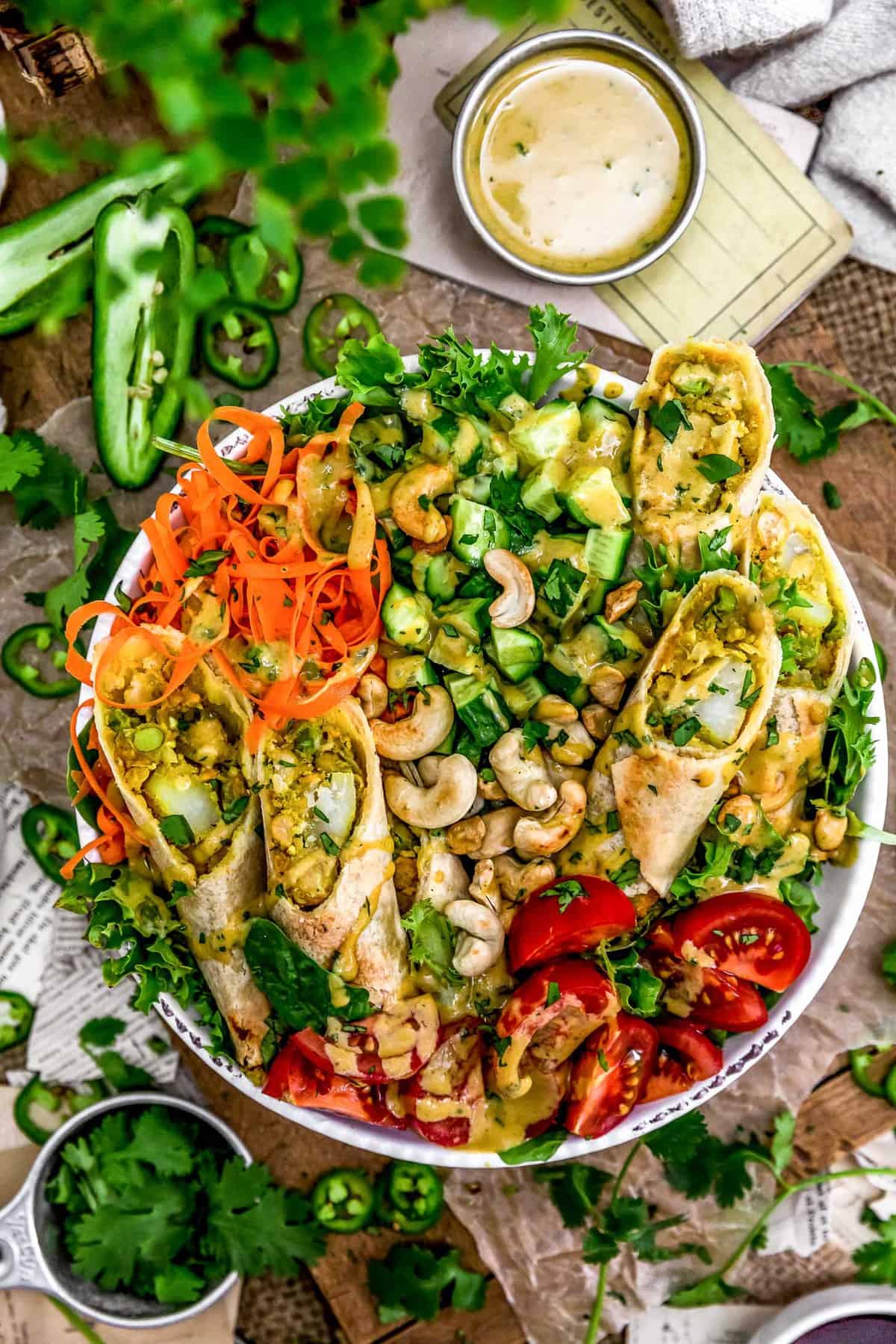 When your salad is begging for some dressing goodness, we've got a dressing that is sure to have your salad bathing in deliciousness. Bold and refreshing, yet sweet and savory, this Vegan Curry Dressing is perfect for a quick and tasty dressing on your favorite salads or veggie bowls. Creamy tahini, tangy rice vinegar, sweet maple syrup, bold tamari, and aromatic curry makes for a flavor-packed salad dressing that is super easy to make and is the perfect dressing to wake up any salad.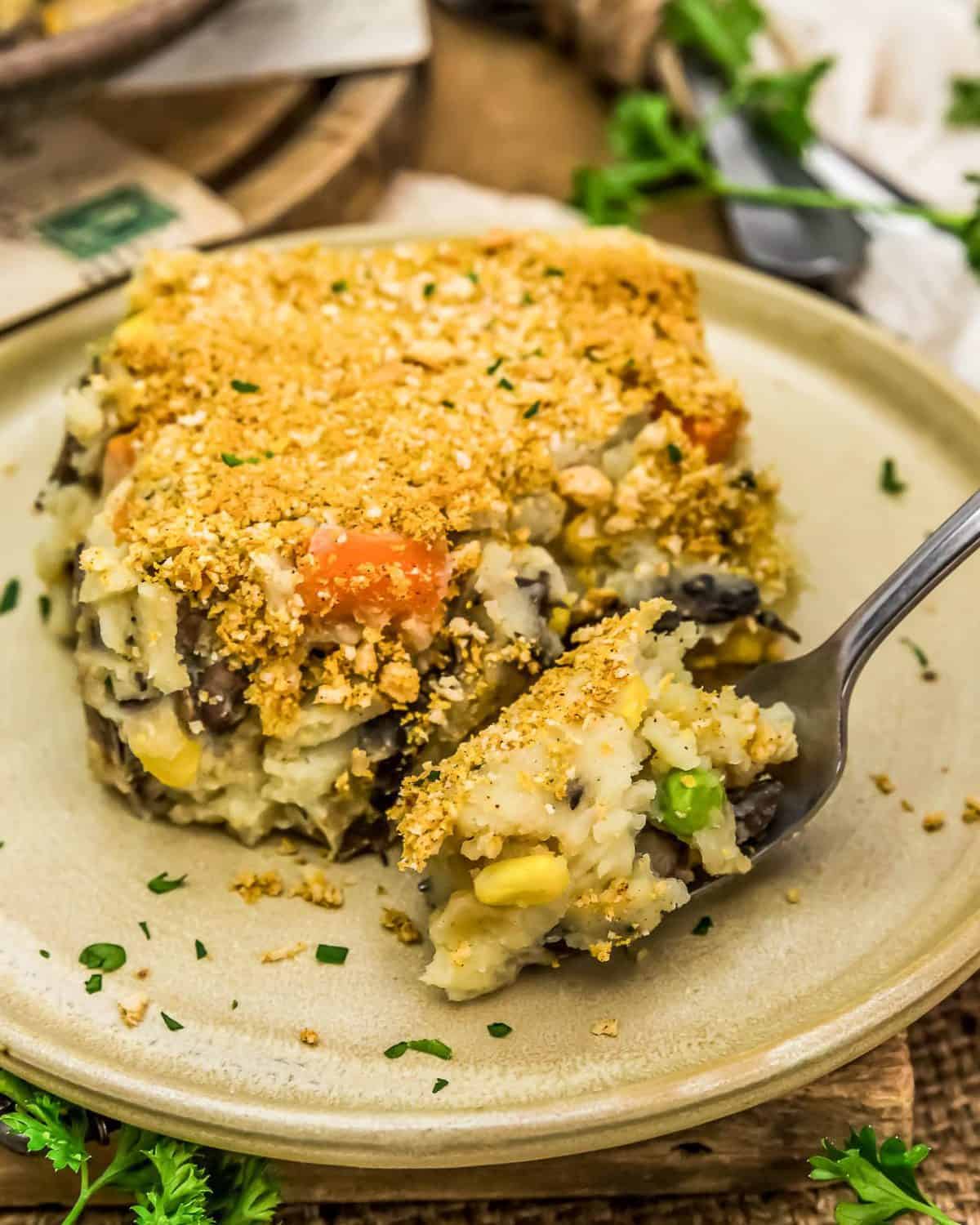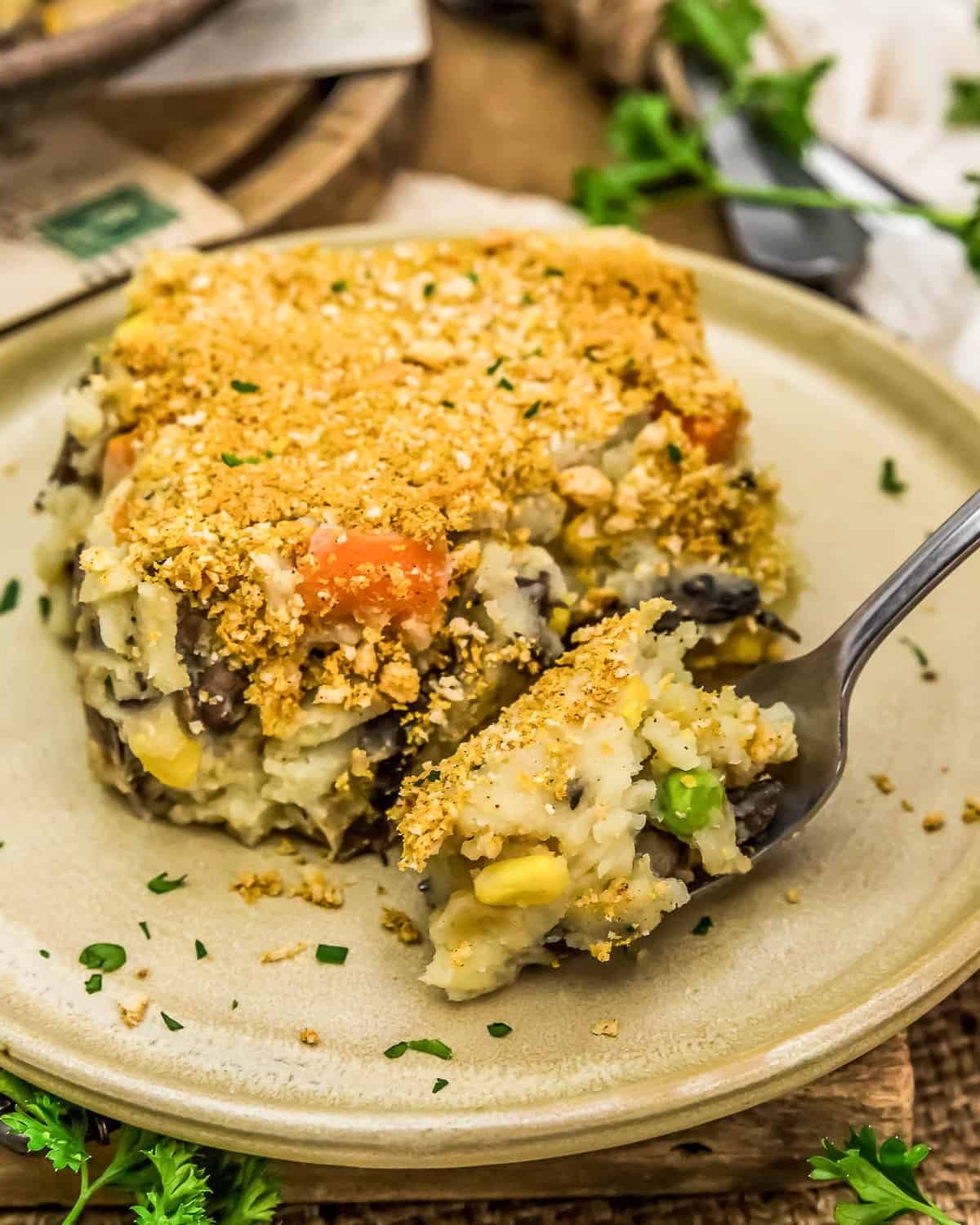 Nothing more comforting than a big bowl of mashed potatoes and this delicious, cozy low-fat Vegan Garlic Herb Mashed Potato Bake is the perfect tasty casserole dish that the whole family will love. These low-fat creamy mashed potatoes are brimming with harvest herb-infused mushrooms and wholesome veggies, topped with a delicious seasoned panko crumb topping, then baked into a winning casserole that is sure to become a family favorite. Serve it up for the holidays or every day; this dish is loved by little kids and big kids alike!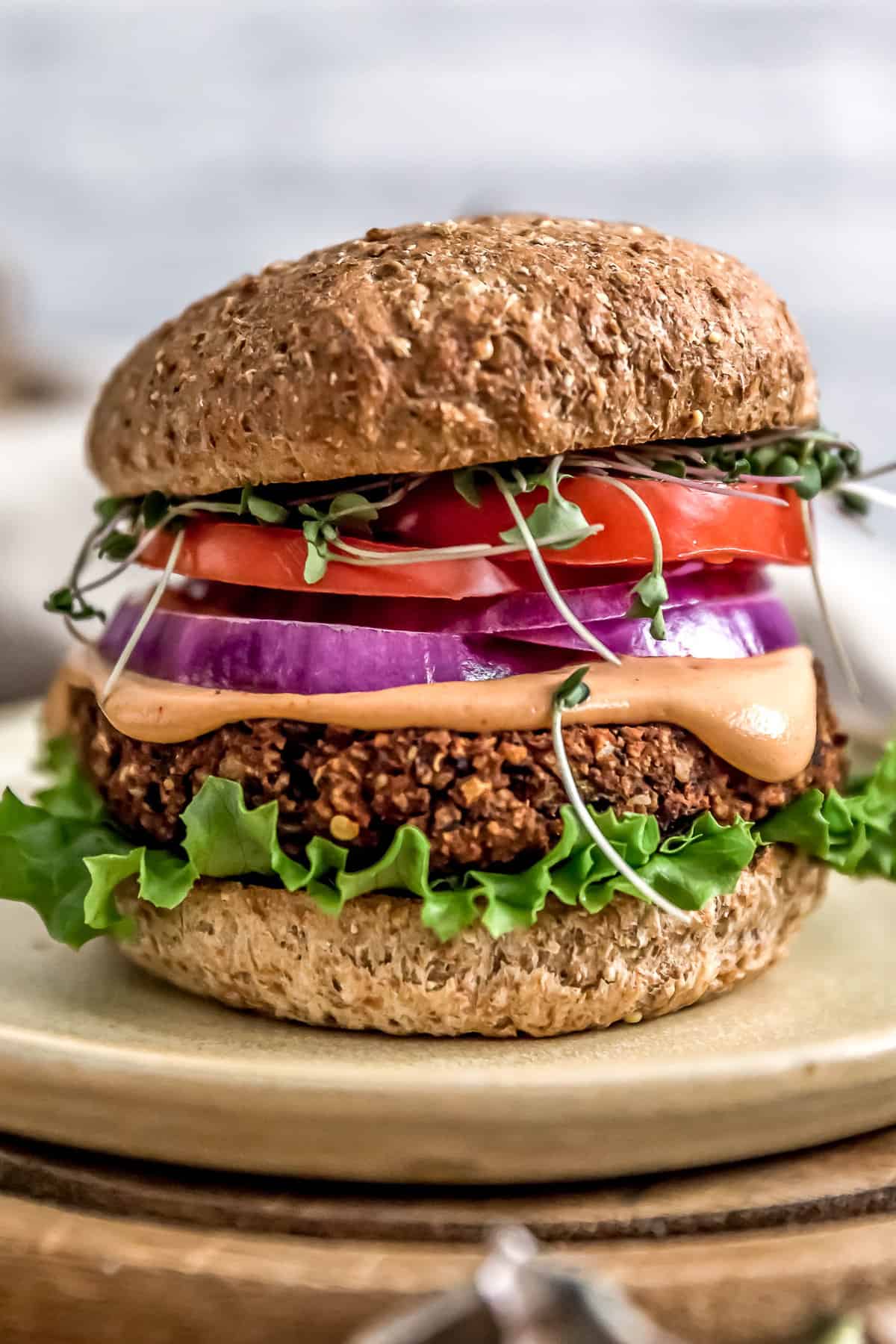 We've got a tasty dish that is sure to cover all those must haves of wholesome goodness, bursting with flavor, and ultra satisfying. We just had to name it Ultimate Healthy Vegan Black Bean Burger with Special Burger Sauce. This tasty black bean burger has a deliciously satisfying texture with perfectly crunchy exterior and a tender but not mushy interior. Annnd the the pièce de résistance is the Special  Burger Sauce, but let's be honest, we put it on everything!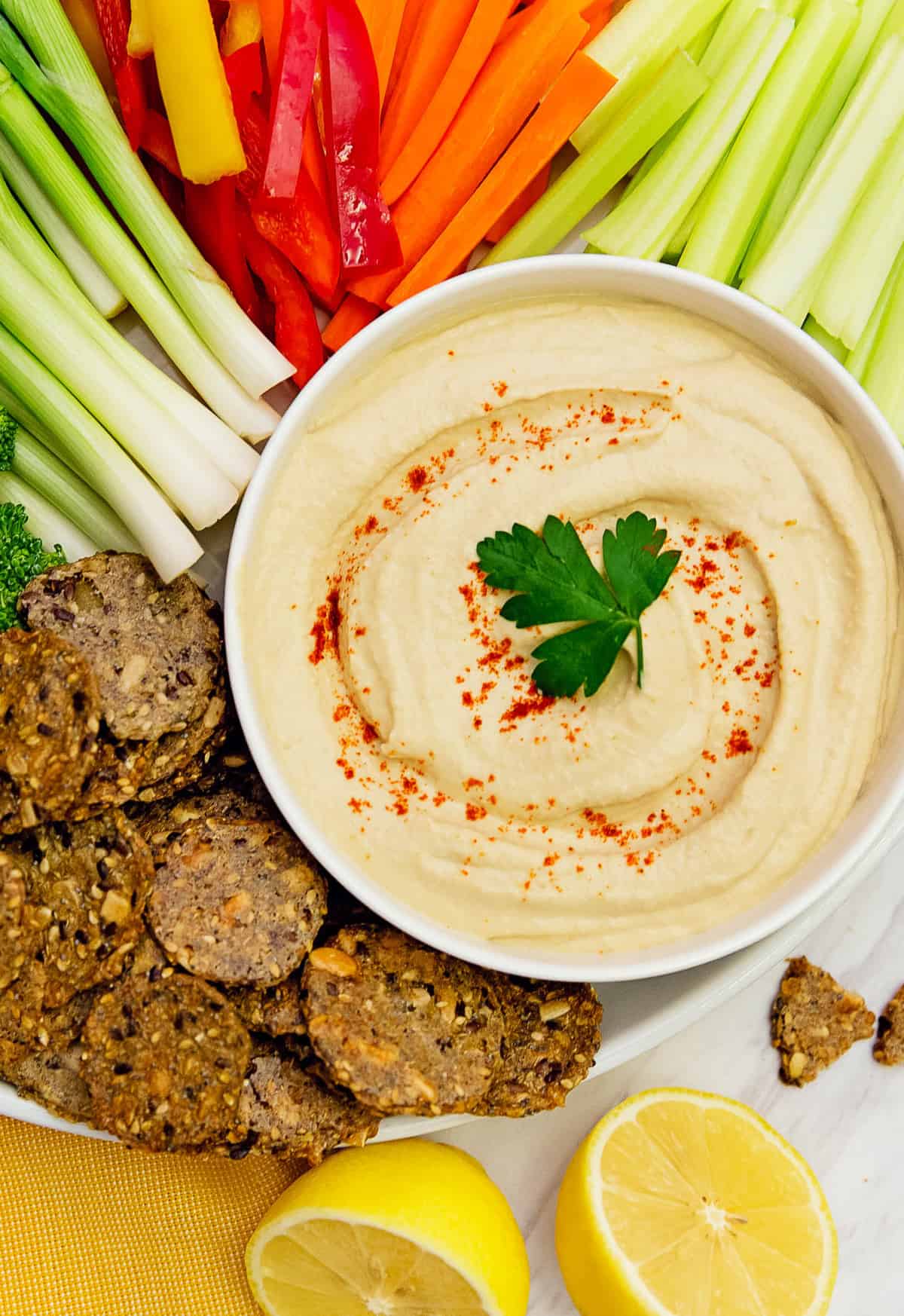 Ultra-creamy, satisfying, and full of flavor, this irresistible authentic Middle Eastern classic and naturally Whole Food Plant Based hummus is sure to be a new favorite! The Best Hummus is perfect for veggie dipping, sandwich spreading, or adding that special something, something to dishes for a velvety, rich texture. A delicious dip the whole family will love.