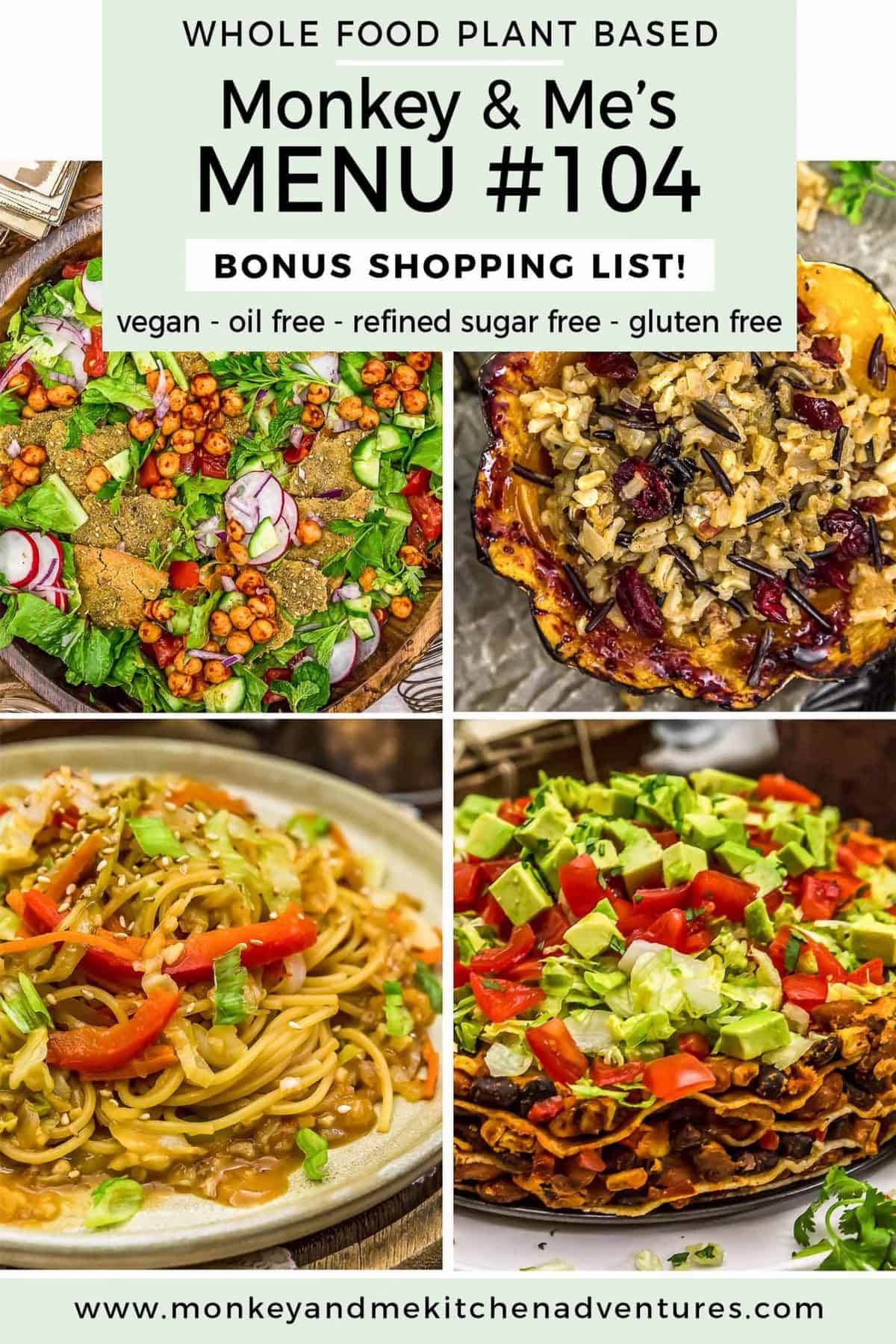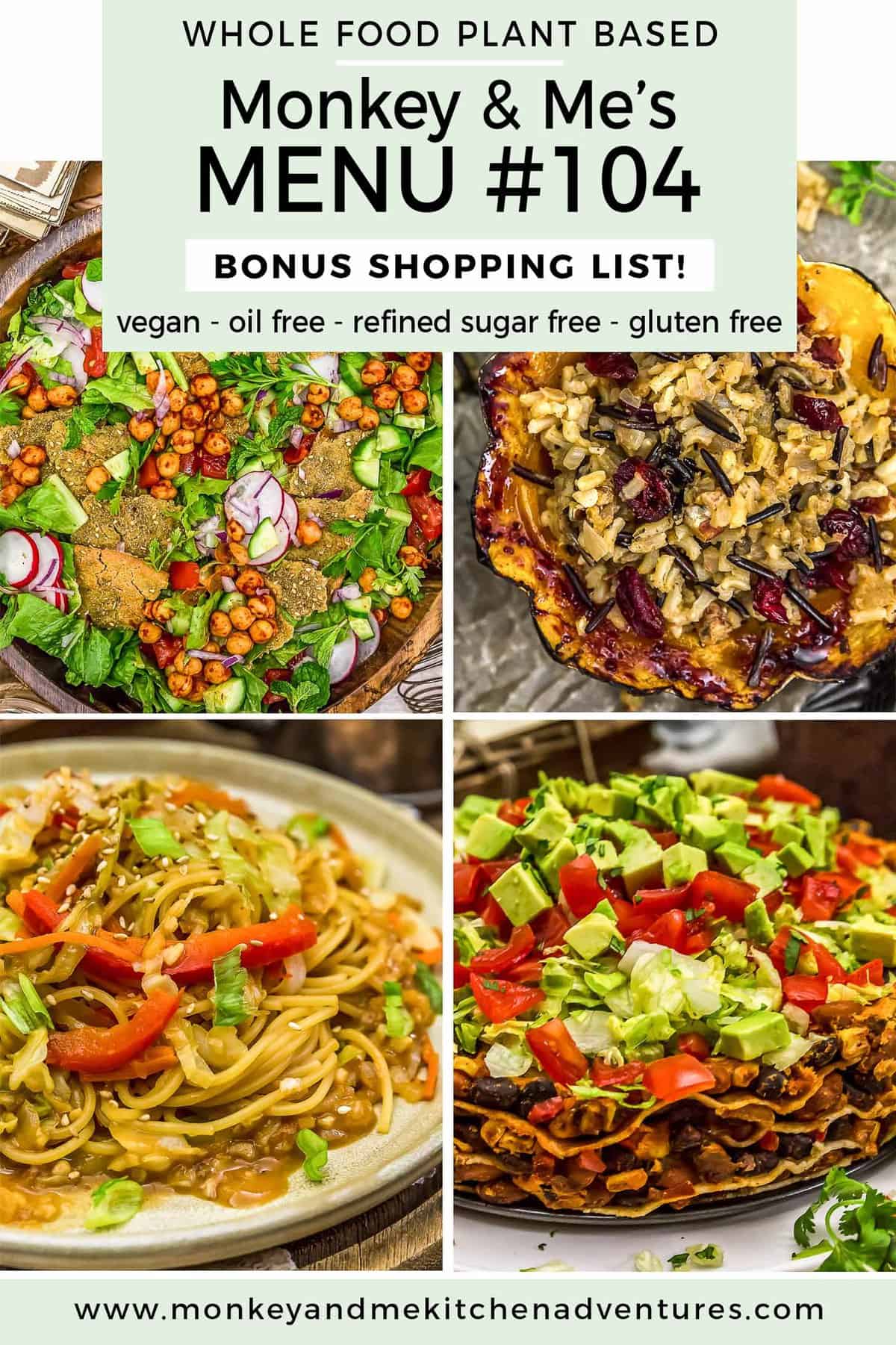 This week's Monkey and Me's Menu features some tasty recipes.  Menu #104 includes a FREE bonus shopping list.  All recipes are Whole Food Plant Based, vegan, plant based, oil free, refined sugar free, no highly processed ingredients, and gluten free.

Downloadable Menu which offers the following:

2 Breakfast ideas
2 Lunch ideas
2 Snack Ideas
5 Dinner Ideas, including a FREE downloaded shopping list (PDF – Below)

A comprehensive (downloadable) shopping list for the 5 Dinners

The shopping list is segmented into the common grocery store sections like "produce, spices, etc." making it easy to pick up these items from your local grocery store.
It also includes product suggestions that are Whole Food Plant Based compliant* for easy reference.  Note: These products are suggestions, please feel free to select your own favorite products.
Includes helpful codes so you can easily subtract items that you choose not to make.

Downloadable Instructions on how the meal plan work.
Note:  The term "Whole Food Plant Based compliant" is from a general standpoint.  There are Whole Food Plant Based diet branches that restrict certain food items.  Our recipes are all Whole Food Plant Based compliant based upon a high-level compliance standpoint. i.e. vegan, plant based, oil free, refined sugar free, minimally processed foods.
Some breakfast, lunch, and snack ideas are simple concepts that require no recipe.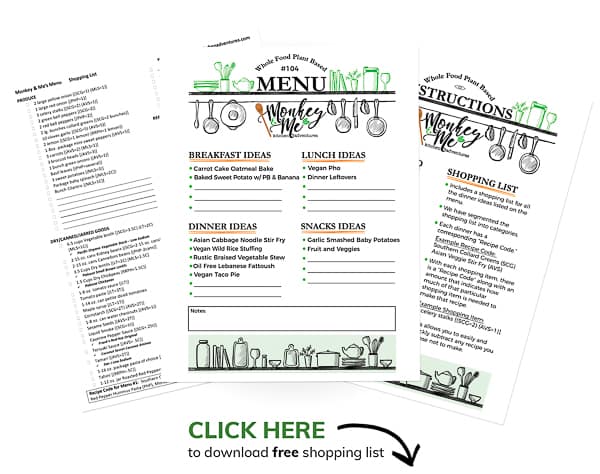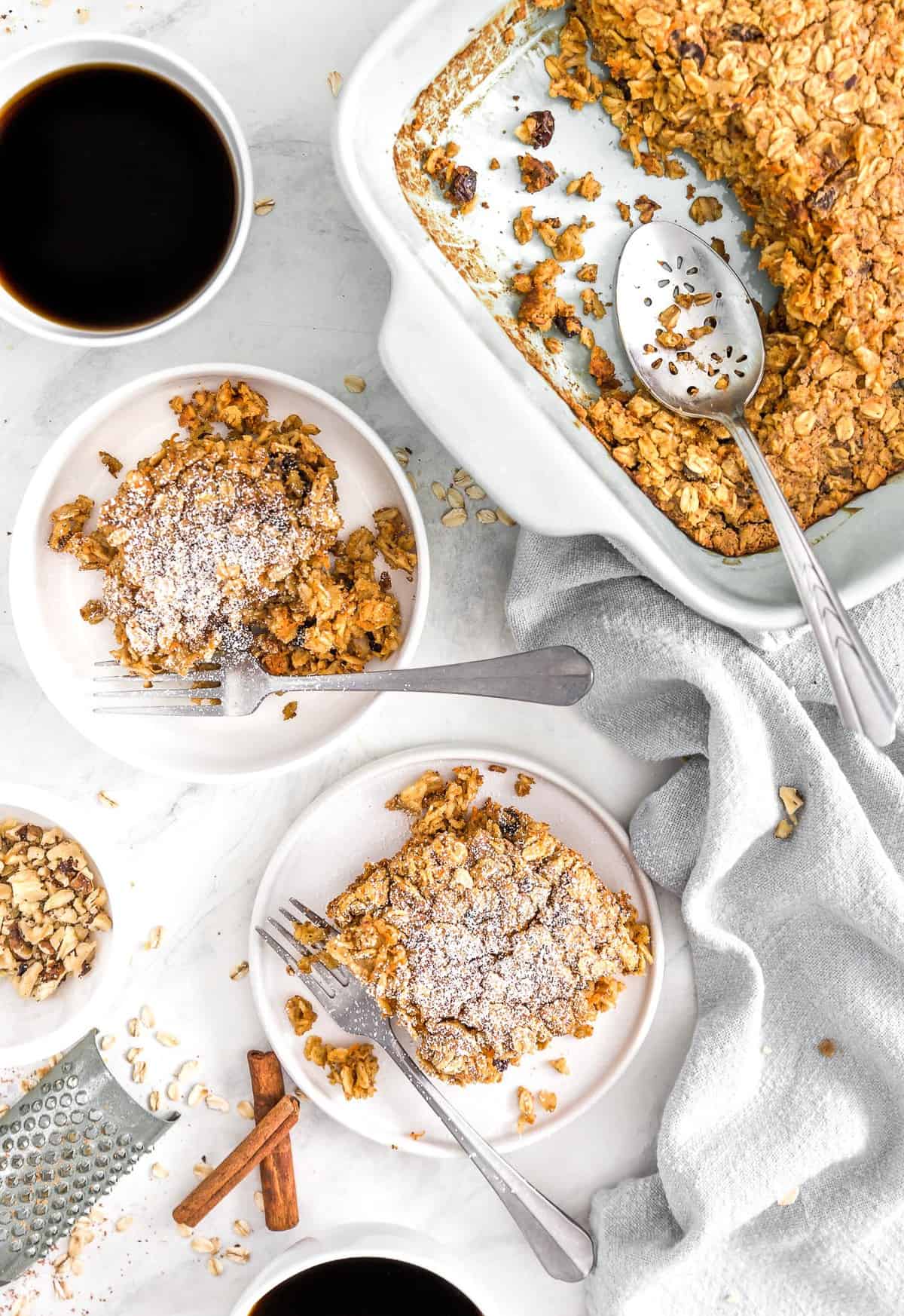 Take your brunch to the next level with this super delicious Carrot Cake Oatmeal Breakfast Bake. Sweet, moist, and packed with oats, walnuts, carrots, and raisins, this breakfast bake is seriously out of this world YUM; a fabulous Whole Food Plant Based recipe.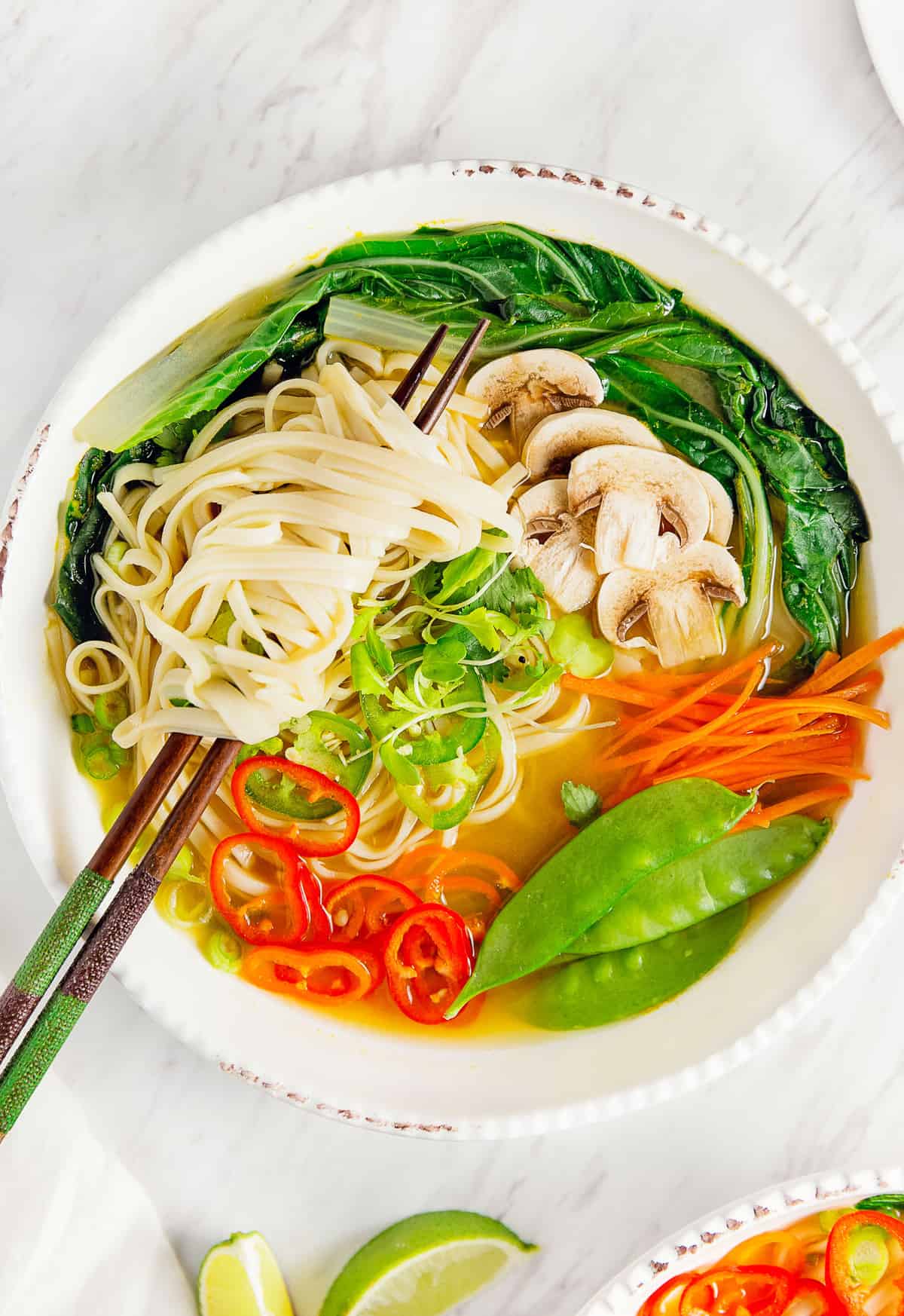 Vegan Pho soup is so amazingly delicious, healthy, and a lot easier to make than you would think. Pho is comfort food at its finest, packed with fresh, healthy ingredients and tasty rice noodles.  Nothing beats a steaming hot bowl of pho!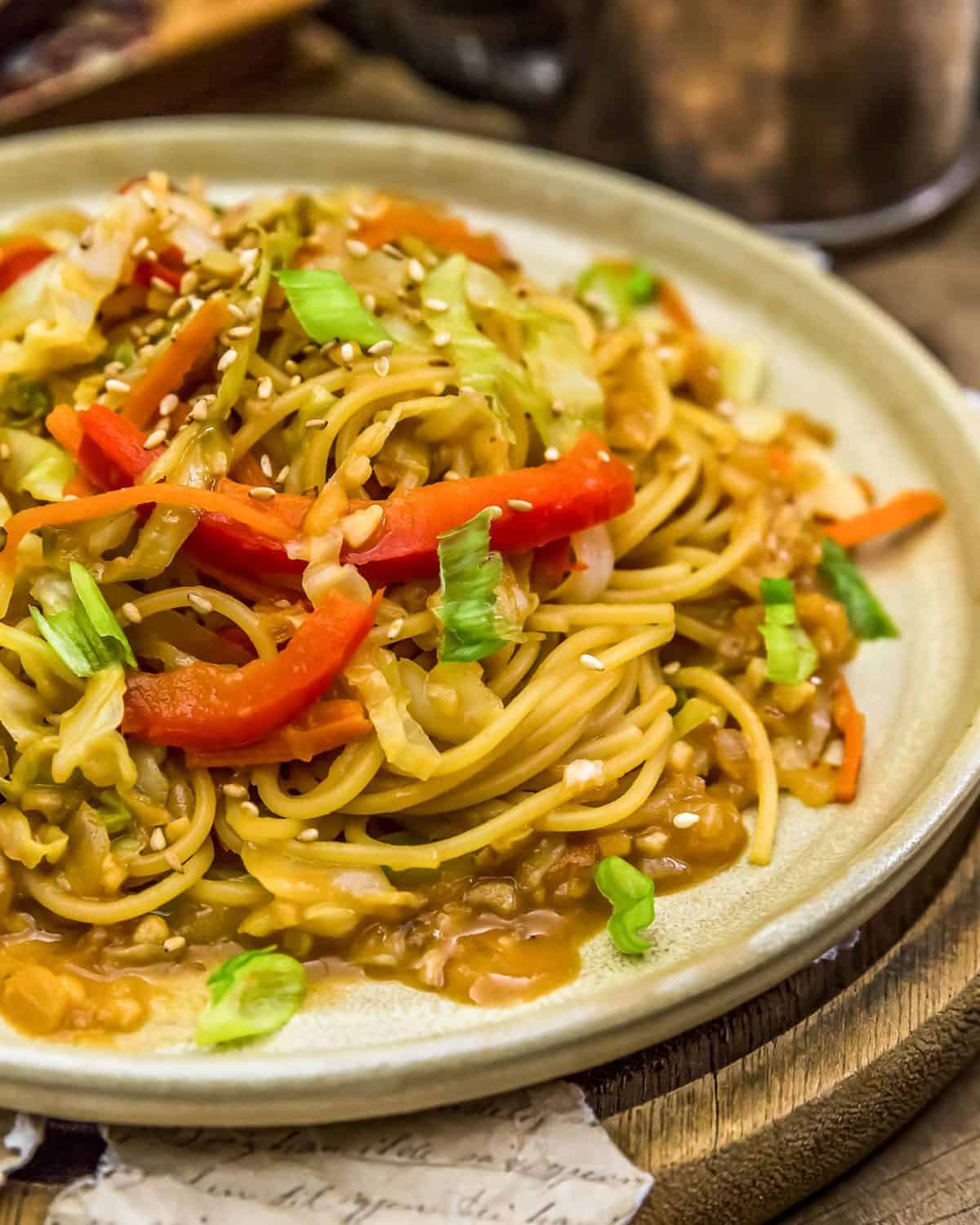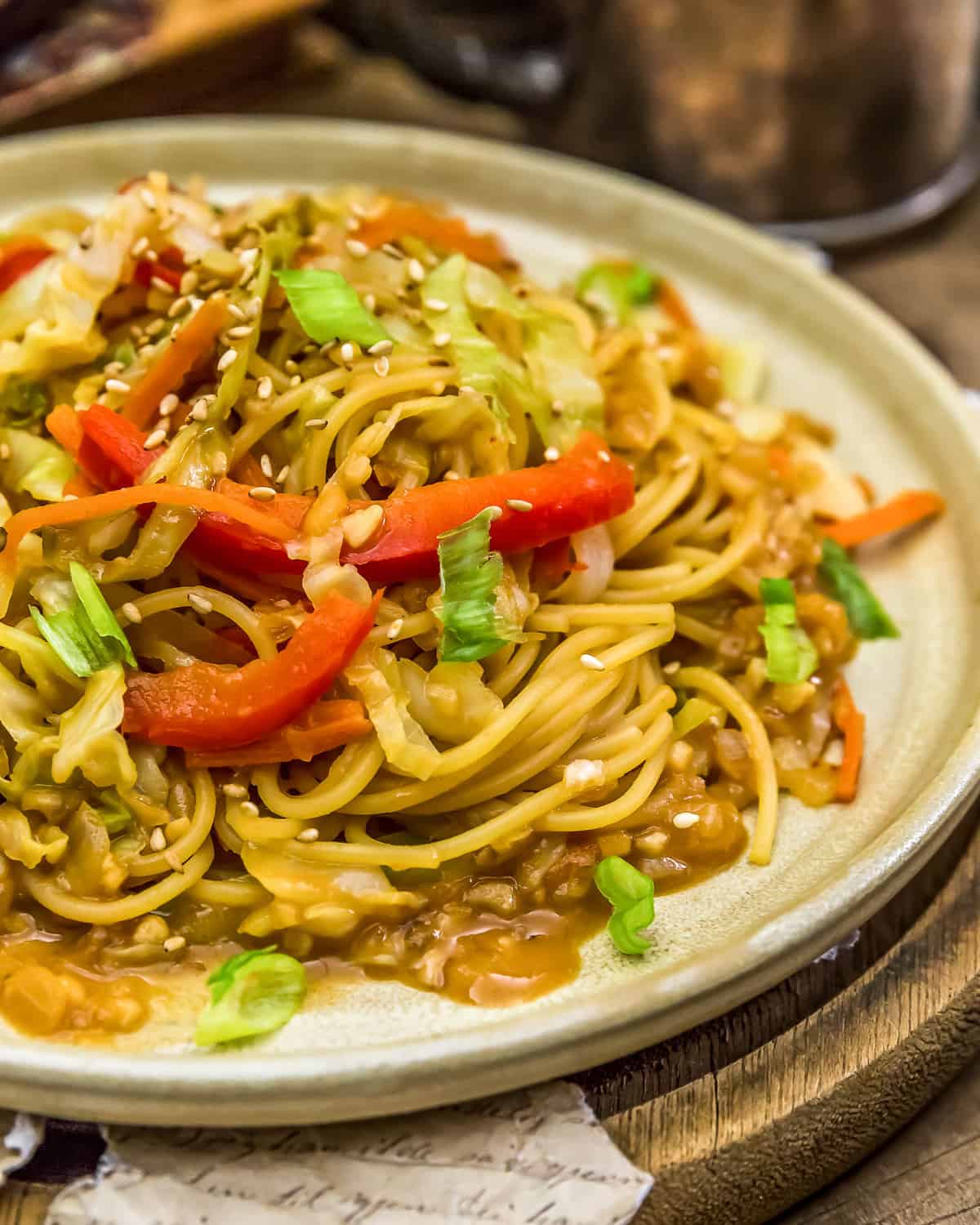 Noodles make everything better, and if you're not a cabbage fan let this delicious dish take you over to the cruciferous side of wholesome goodness. Easy, cozy, and oil-free, this healthy Asian Cabbage Noodle Stir Fry is bursting with flavor and feel-good ingredients. You won't believe how completely and utterly delectable and full of sweet and sour punches that carry this dream dish all the way to the finish line. Ready in under 30 minutes, this busy week night meal will have your family requesting this dish on repeat!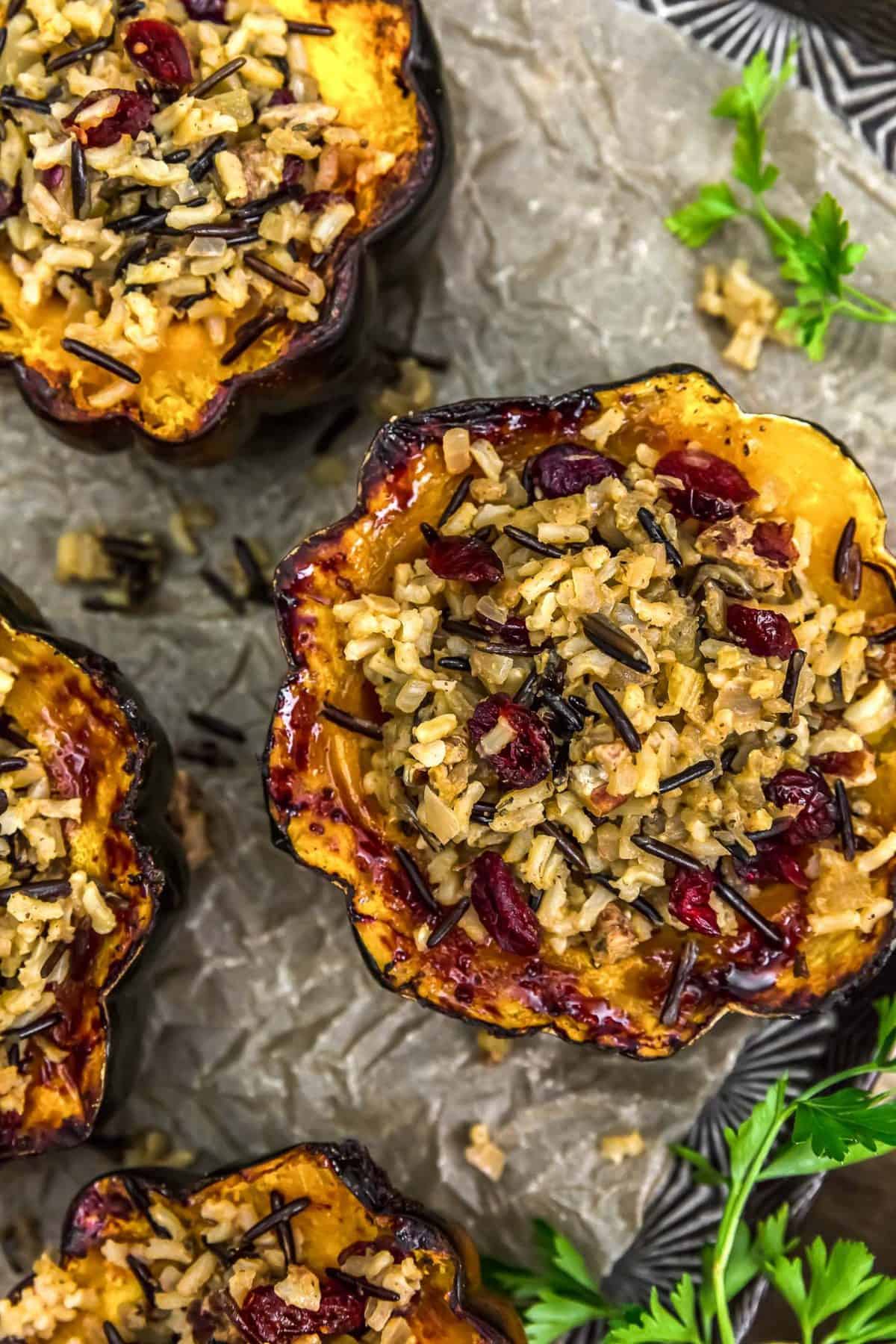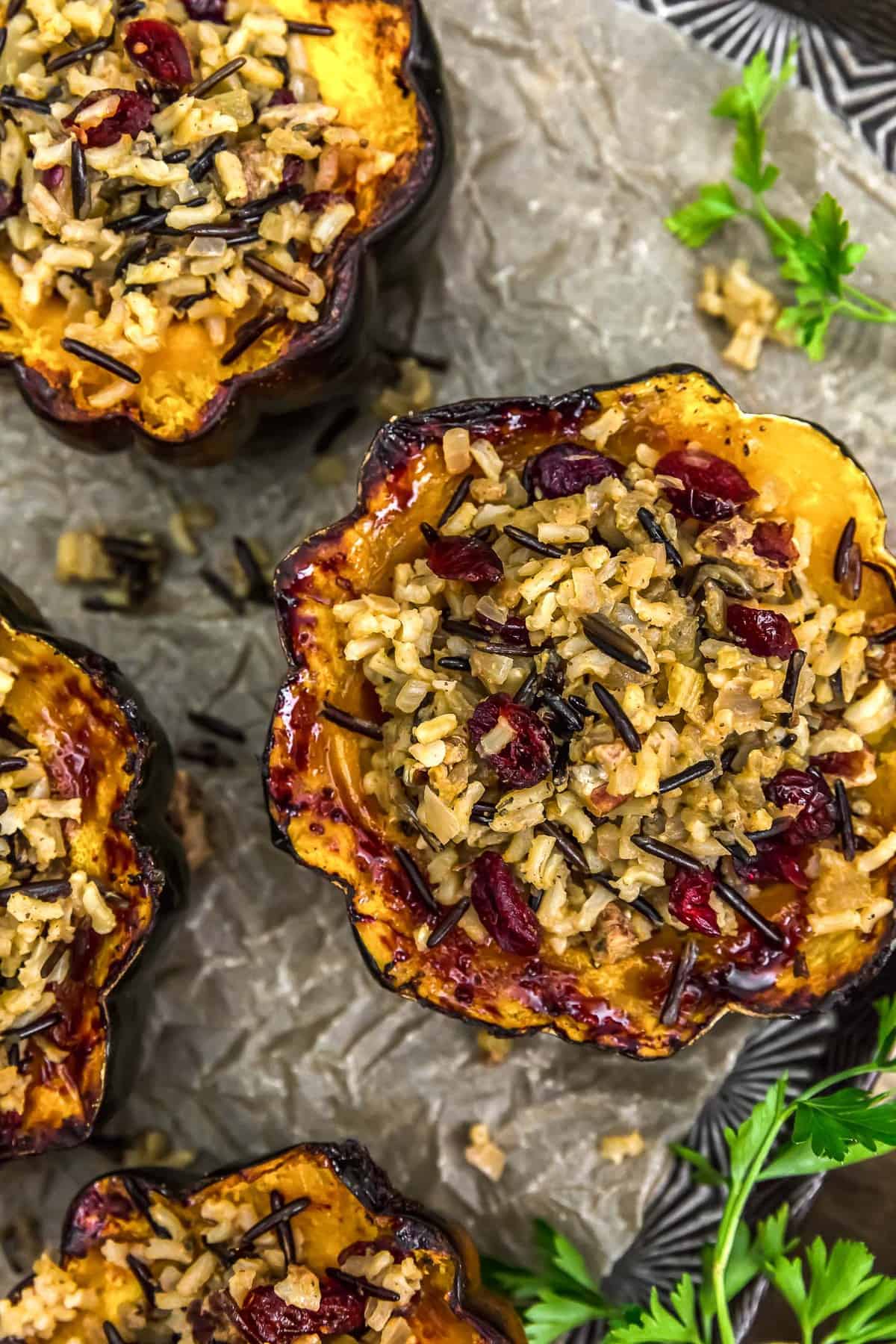 Taking Thanksgiving flavors to the next level with this ultra-comforting, wholesome, and belly-pleasing dish. This oil-free Vegan Wild Rice Stuffing is brimming with plant-powered ingredients and incredible flavor that will make your Thanksgiving holiday dinner table complete.  Harvest herbs and spices infuse zesty onions, earthy celery, tart dried cranberries, toasty pecans, and hearty rice creating a flavor explosion in this breadless stuffing with classic Thanksgiving flair. Serve as a main dish stuffed in a delicious roasted squash or as a side dish for visually stunning, healthy, and delicious dish!  Every bite is a trip to Flavortown.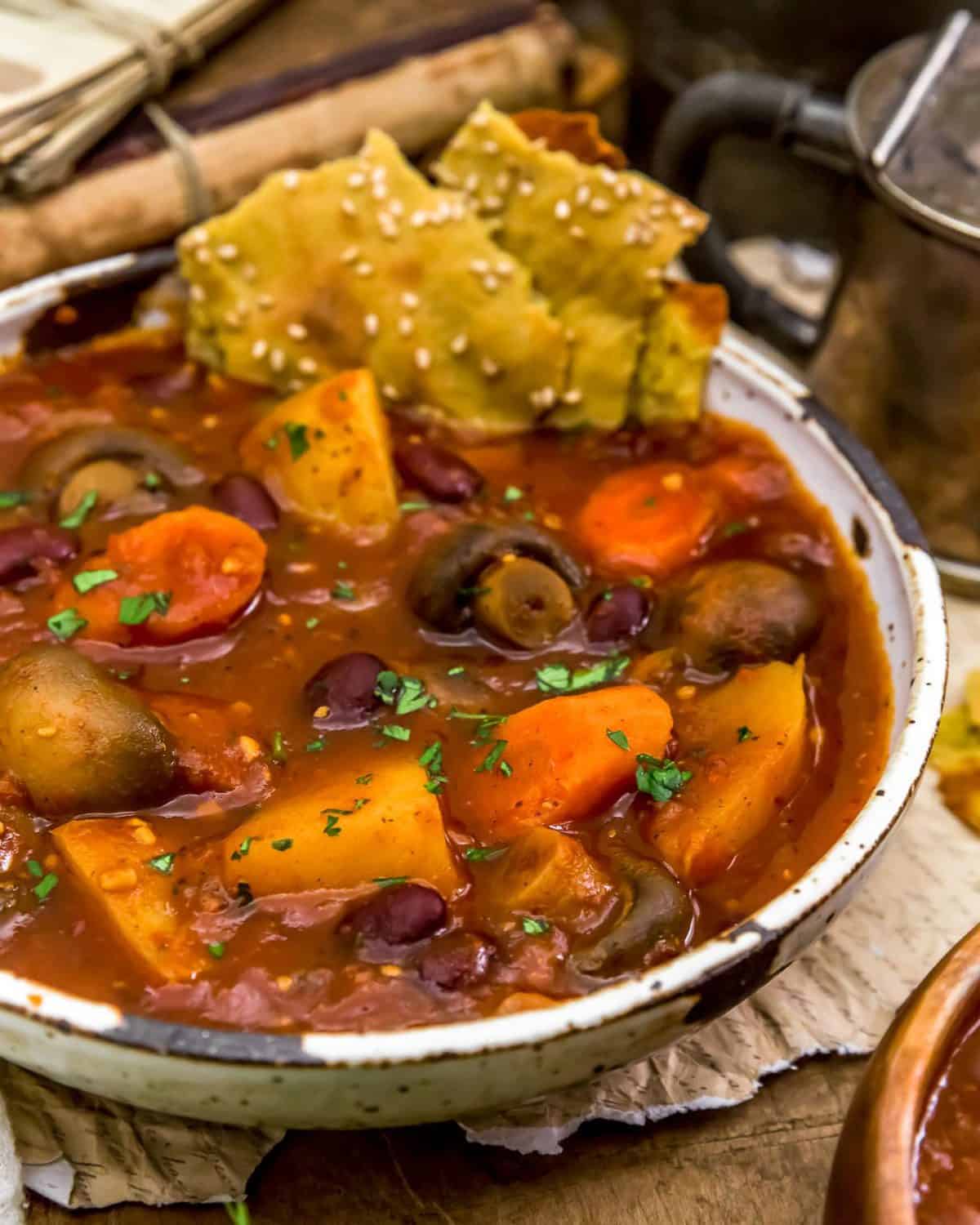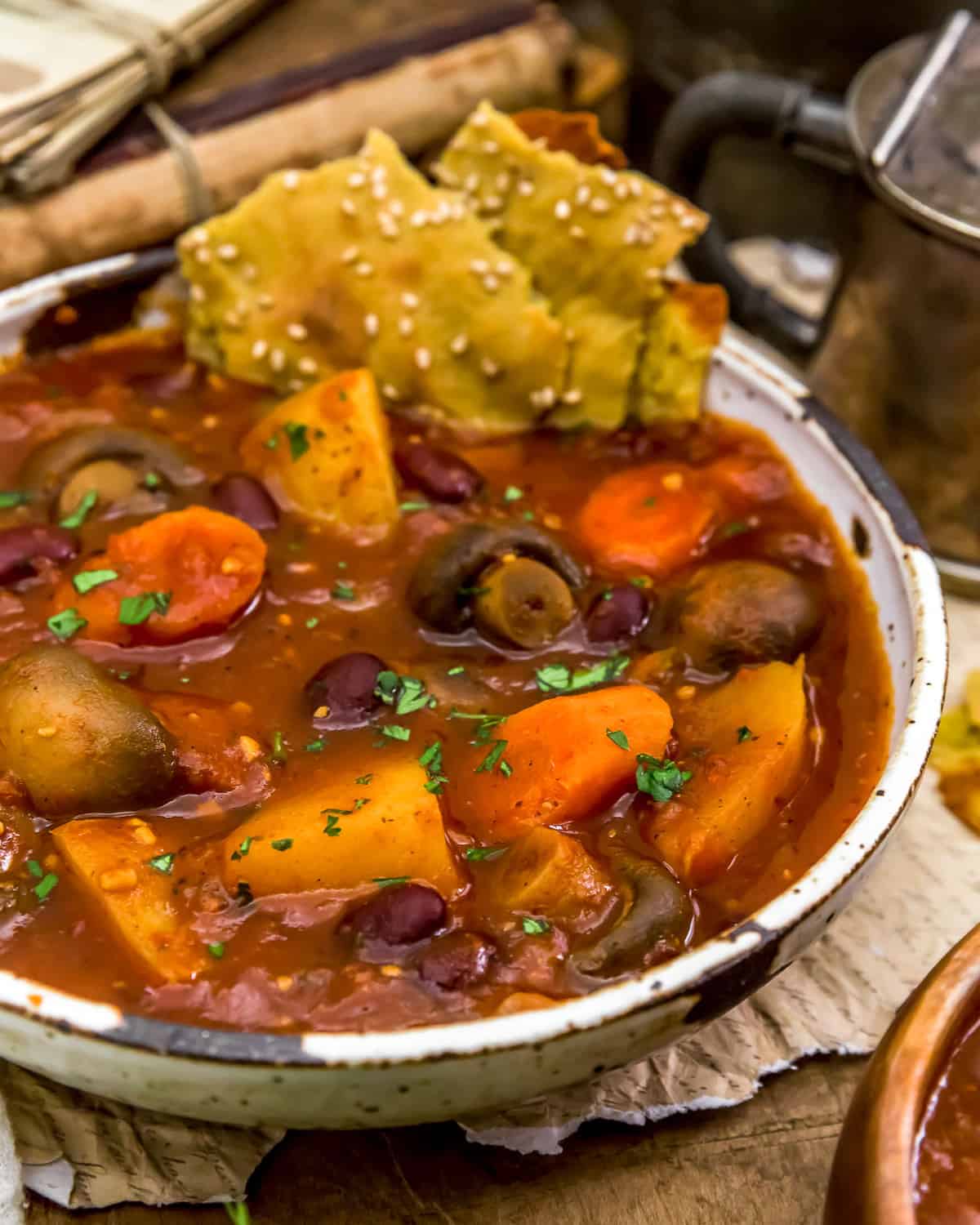 Looking for coziness to the max? This deeply flavorful, healthy, oil-free Rustic Braised Vegetable Stew is going the extra mile for you with all the must haves: easy to make, hearty textures, and ultra-satisfying. Just pop everything into the Instant Pot (or oven) and you are good to go!  Wholesome onions, carrots, celery, garlic, mushrooms, kidney beans, and potatoes bath in a savory seasoned tomato sauce that gives your taste buds a party with all those earthy flavors that you have been craving.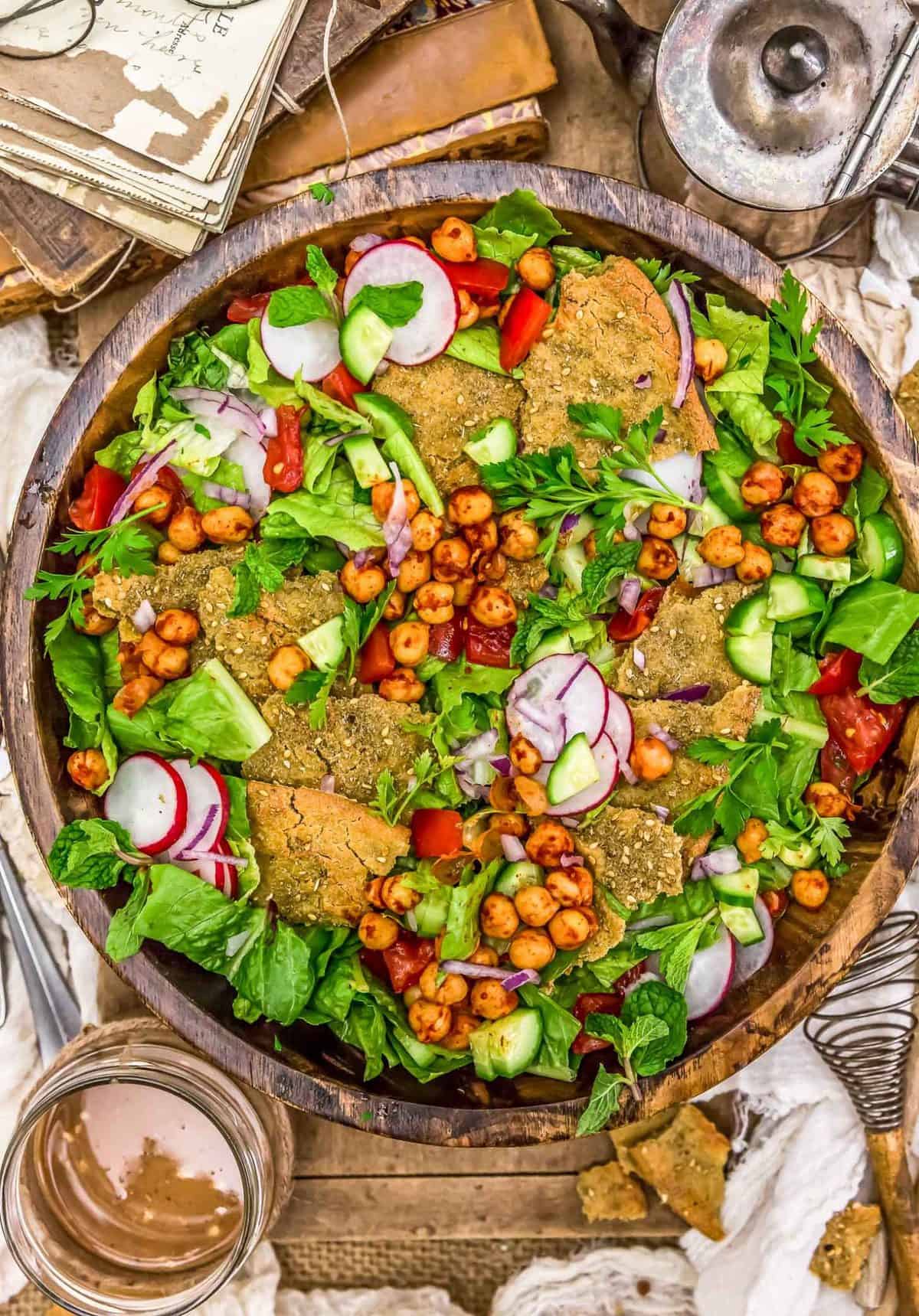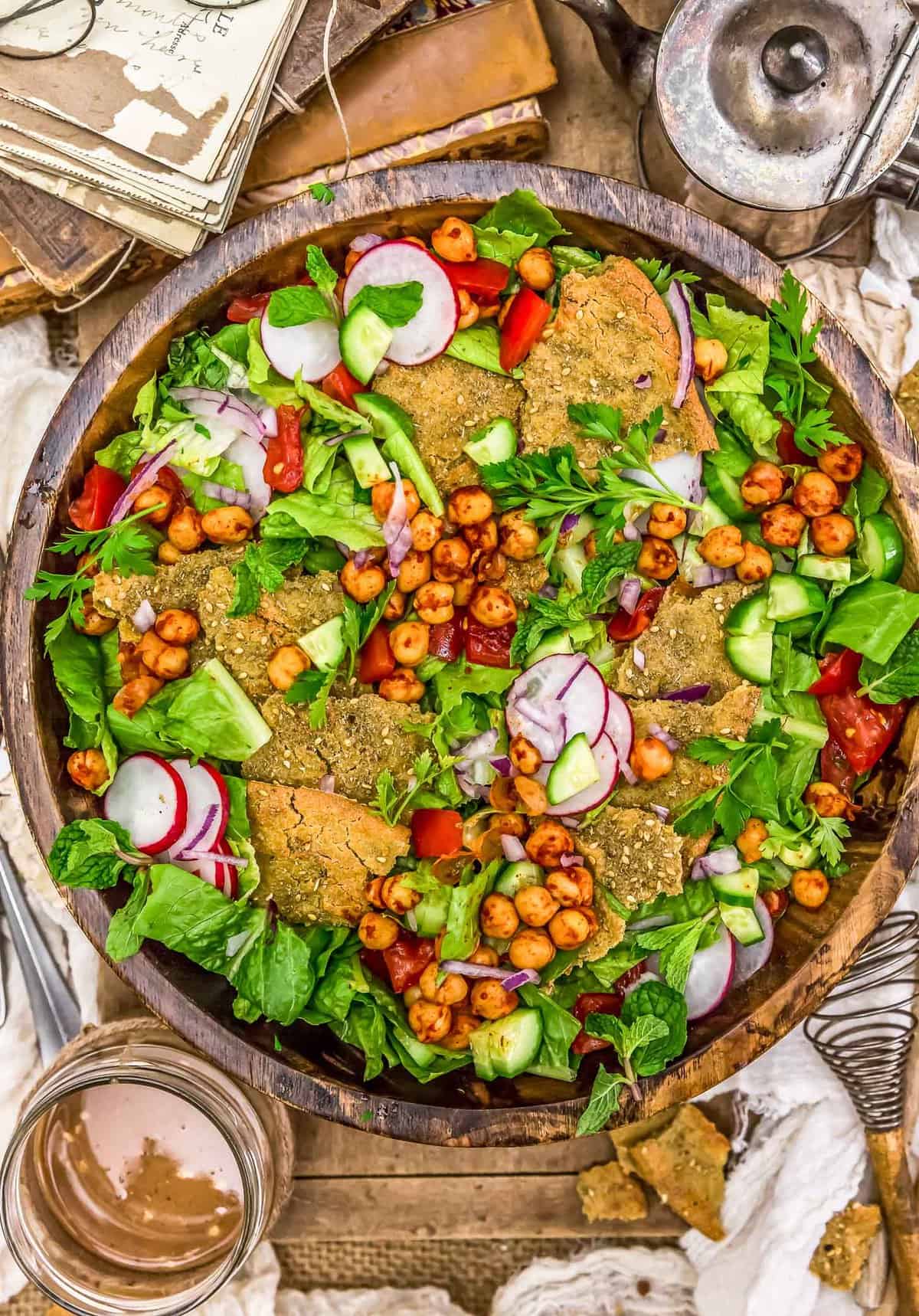 Kick up your salad game with this vibrant, wholesome, and delicious Oil Free Lebanese Fattoush salad. This oil-free, gluten-free nod to the classic Lebanese Fattoush is a delicious, healthy twist that is sure to get those taste buds tingling. Refreshing romaine, parsley, mint, cucumbers, radishes, tomatoes, red onions, chickpeas, and crisp torn quinoa flatbread are tossed with a zippy lemon vinaigrette dressing.  It's unique combination of herbaceous flavors with a fun twist that is sure to be the talk of the town.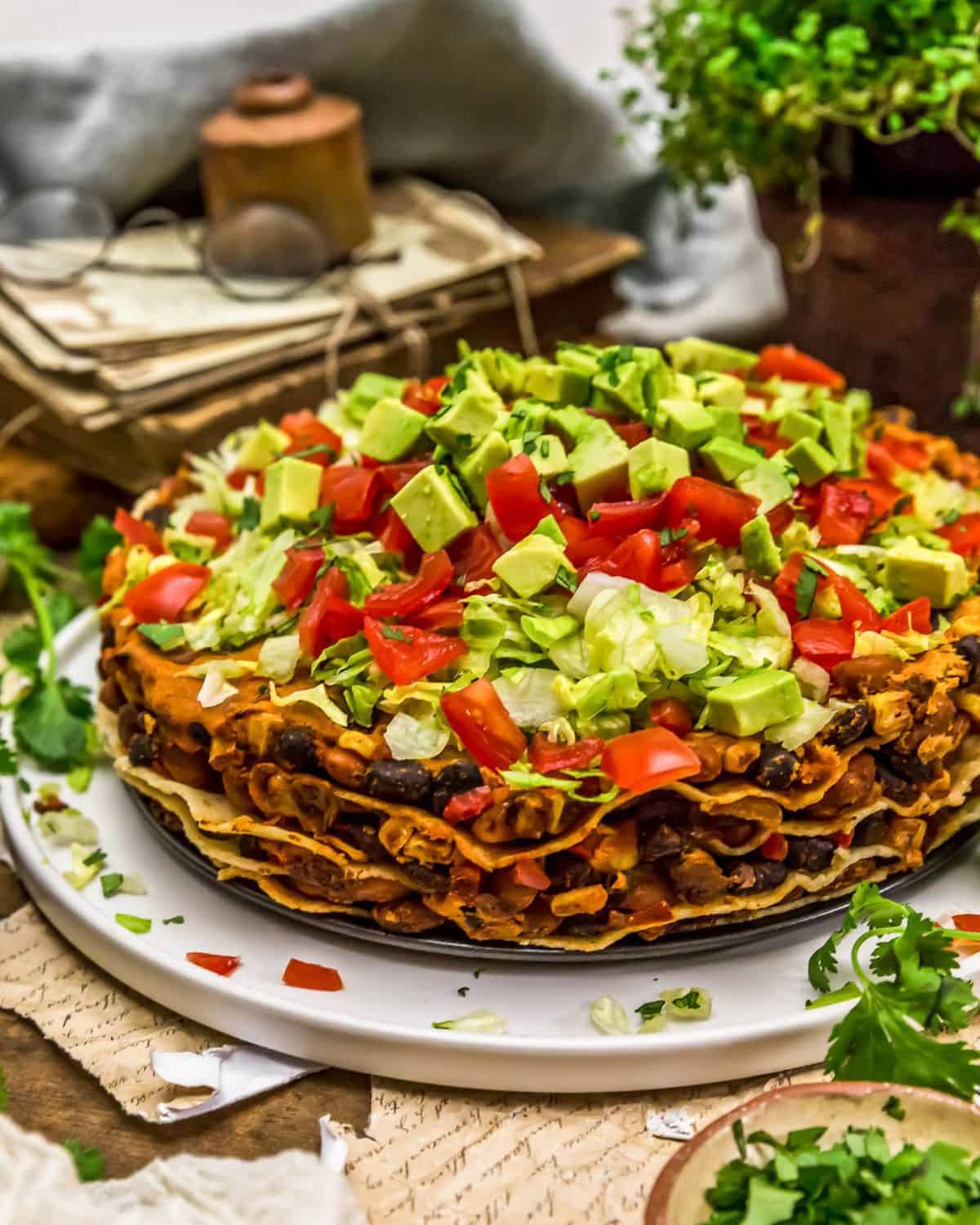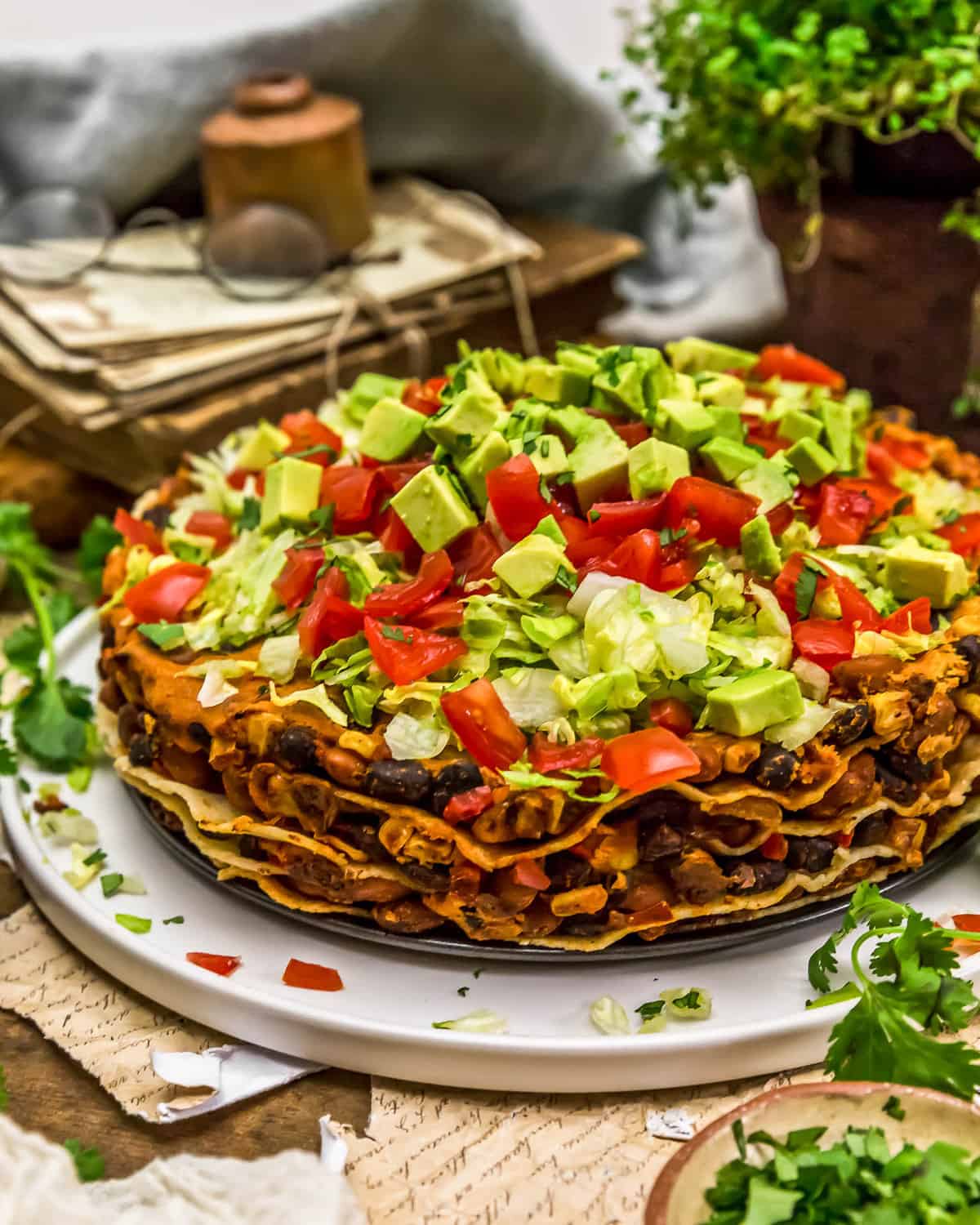 When pies don't want to be left out of the savory flavor train, this irresistible, decadent, and wholesome pie is bringing all the must haves of layer goodness. Rich, flavorful, and plant-powered, this crazy delicious Vegan Taco Pie is brimming with all those amazing Southwestern flavors in a fun and festive way.  Zesty onions, spicy jalapenos, sweet bell peppers, and hearty beans are perfectly seasoned with Southwestern spices, sandwiched in between layers of tortillas, and smothered in a velvety sauce that is sure to knock your socks off. Top it with some crisp shredded lettuce, refreshing diced tomatoes, cooling avocado chunks, and zippy cilantro and you just know it's going to be good eats!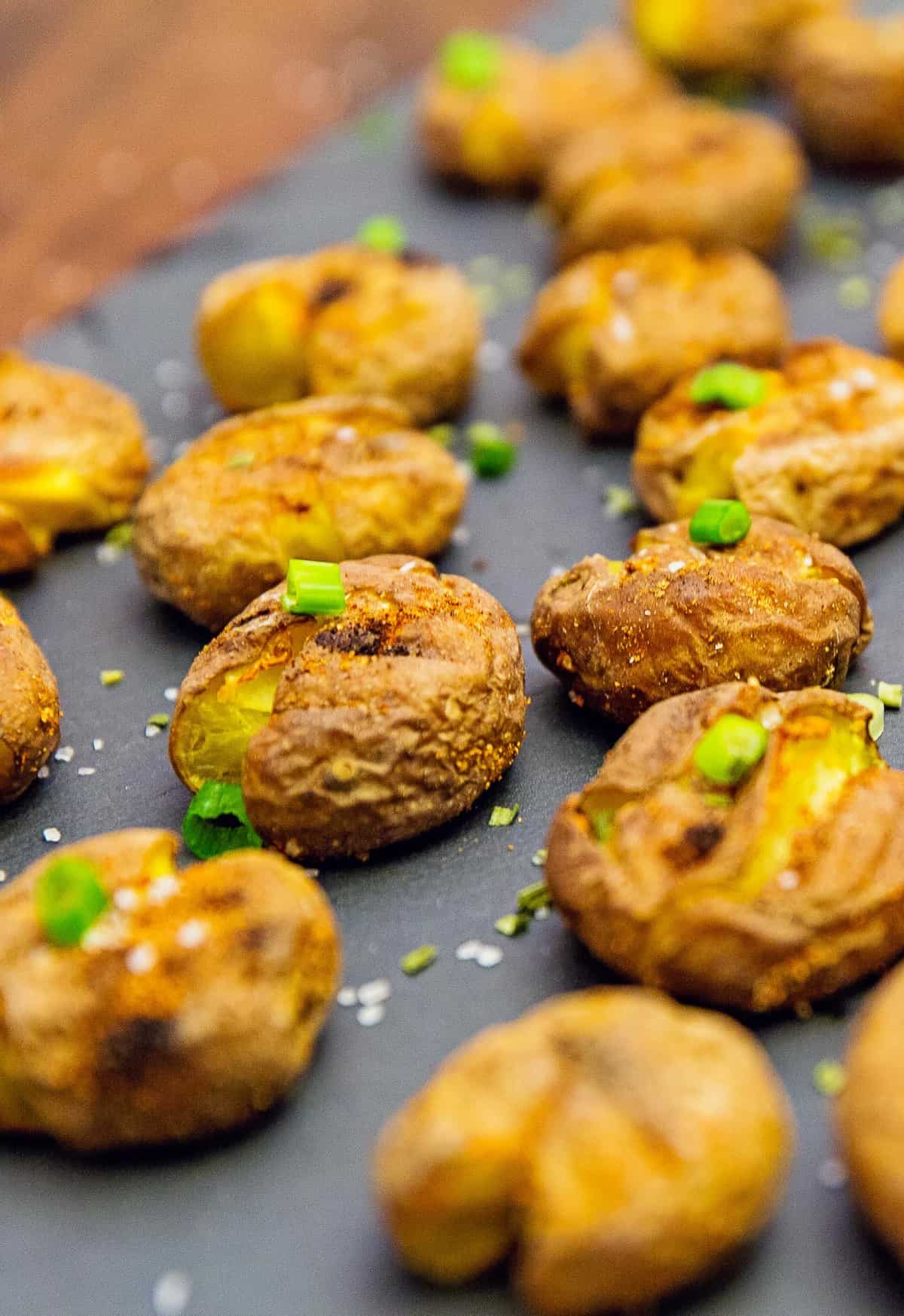 These incredibly flavorful Garlic Smashed Baby Potatoes are an exceptional combination of crispy exterior and tender, fluffy inner goodness!  A healthy, delicious snack or side dish that is sure to please.