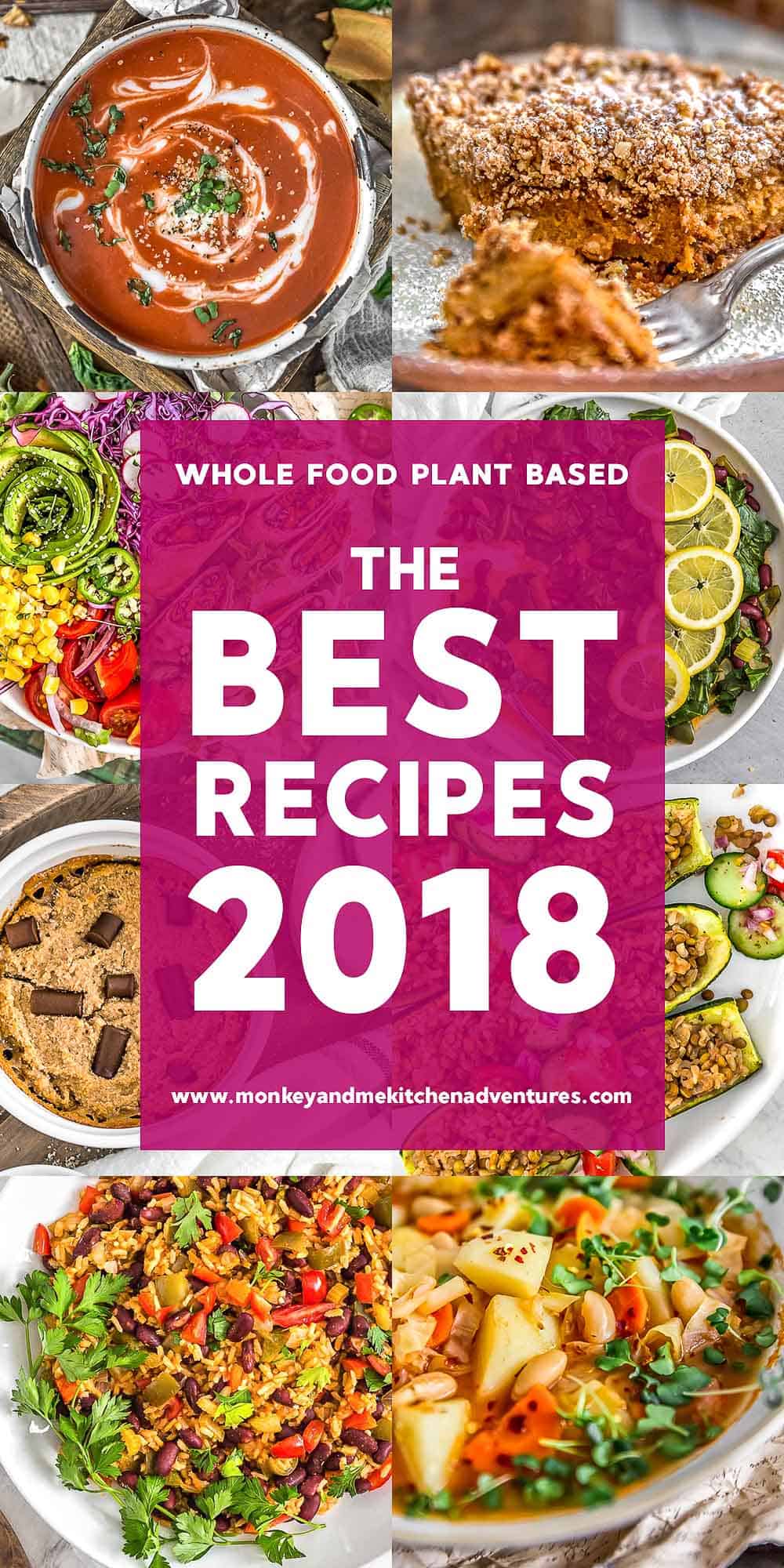 2018 has been a whirlwind year. It flew by in a flash! We started this fun foodie blog at the beginning of January 2018 with a dream to share our passion of Whole Food Plant Based cooking with others, and we had a blast creating recipes, photographing them, learning more about WFPB lifestyle ( T. Colin Campbell Plant-Based Nutrition Certificate at eCornell), and sharing it all with you!
We can't believe all that we've accomplished in 2018:
194 recipes
404 Instagram Posts
437 Facebook Posts
5 Lifestyle Posts
33 Weekly Menus
8 Resource Posts
T. Colin Campbell Plant-Based Nutrition Certificate at eCornell
We have had a tremendous year of learning filled with ups, downs, laughter, tears, and growth.  We love our Whole Food Plant Based Community. We have made tons of friends who are now like family.  We enjoy creating healthy recipes and sharing them with you, our readers.  You are the reason we do what we do.  Developing recipes makes us happy and hearing how much you enjoy them fills our hearts! It sounds so "cheesey," but it is so true! We appreciate you all SO much!
Before we ring in the new year…
Let's recap the highlights of 2018
First, we would like to thank all our readers.  We simply wouldn't be here without your continuous support.  Every time we get an awesome review on our blog, it is like an exciting Christmas present.  We love hearing that you've made a recipe, enjoyed it, and made it your own.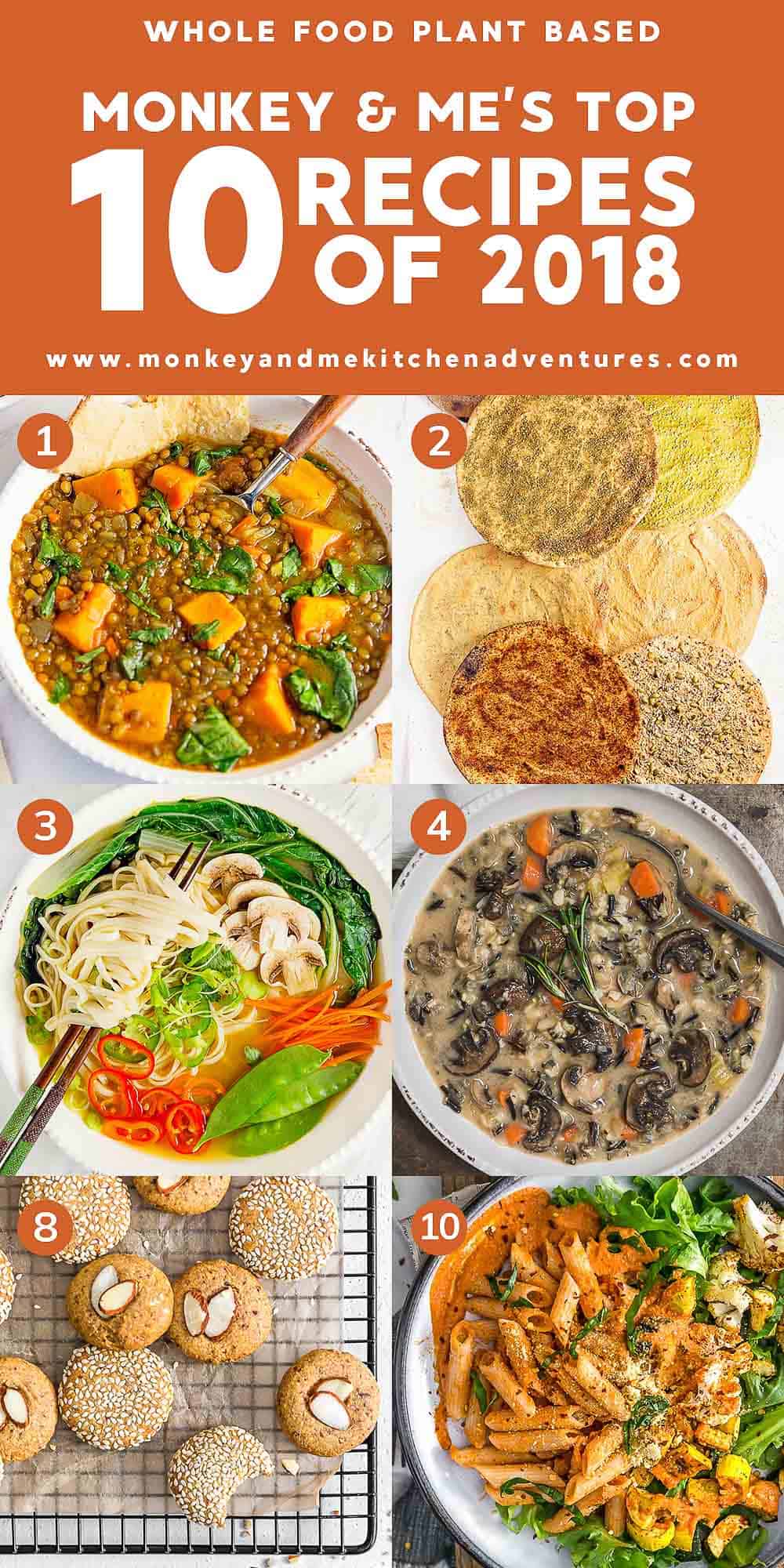 Our 10 most reviewed, highest rated recipes of 2018:
And when it came to choosing our own individual top 10 favorites, we all struggled trying to narrow it down. There are SO many dishes we absolutely love, and it was a close call. But we did it, and here they are!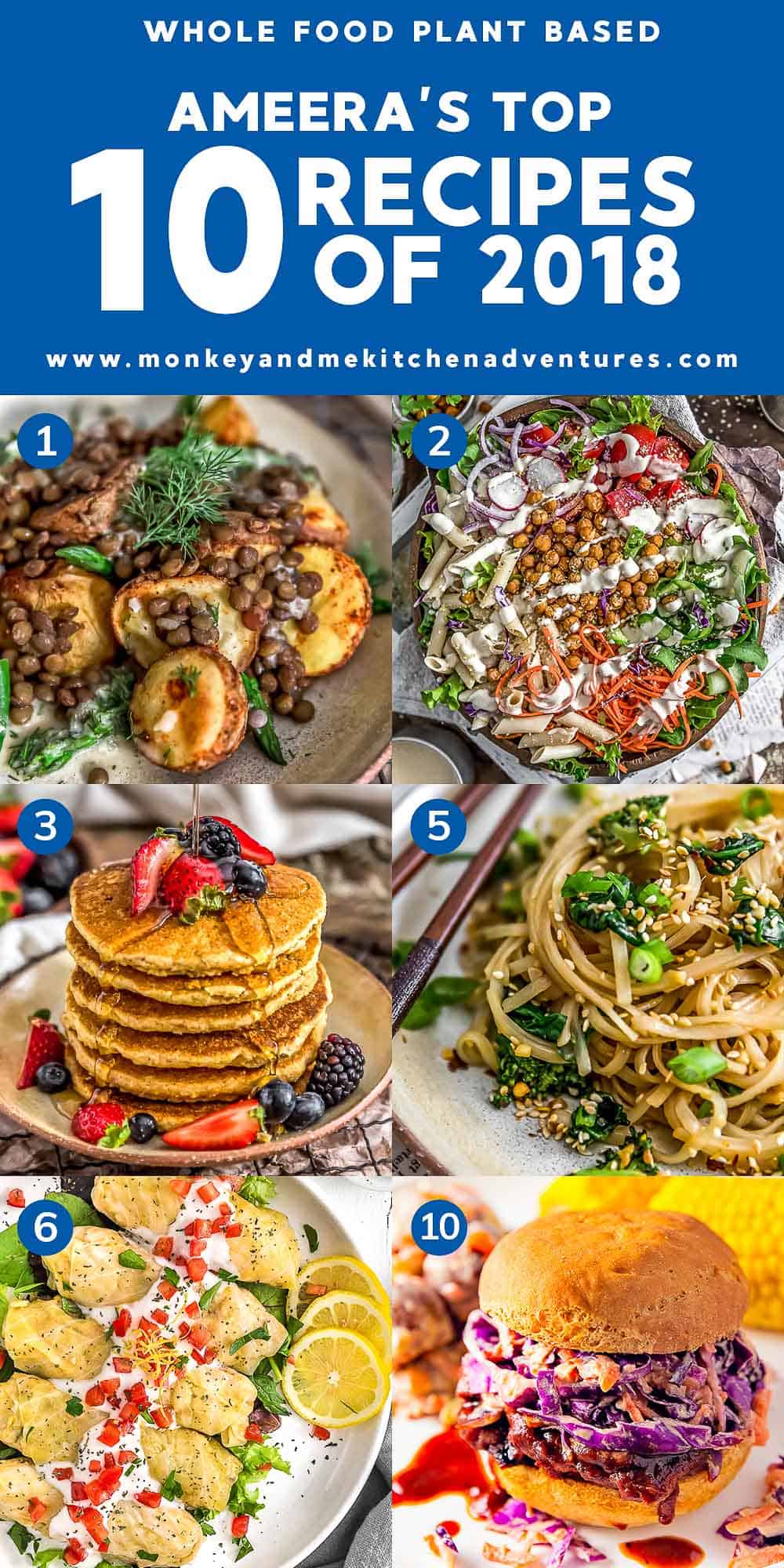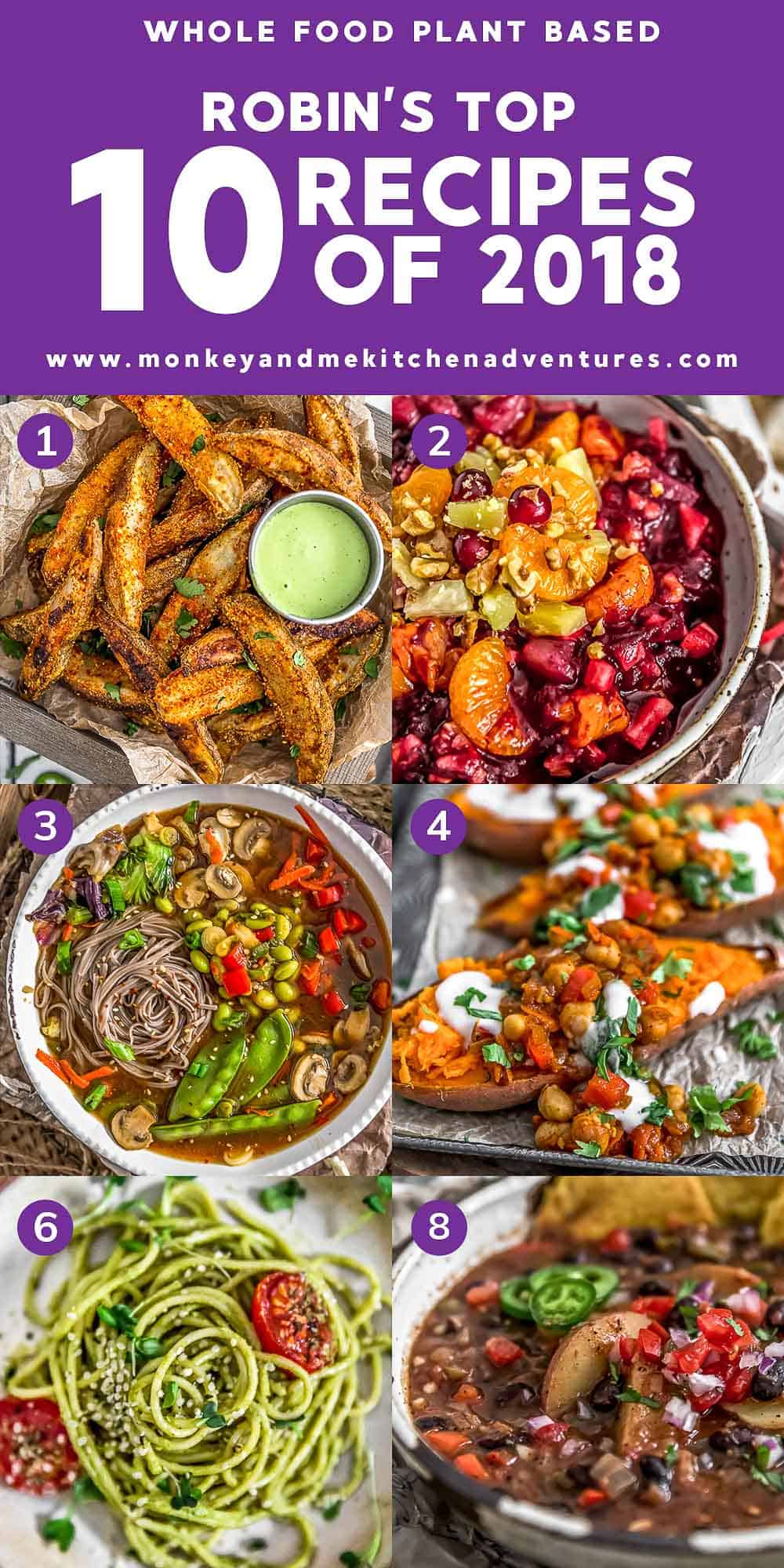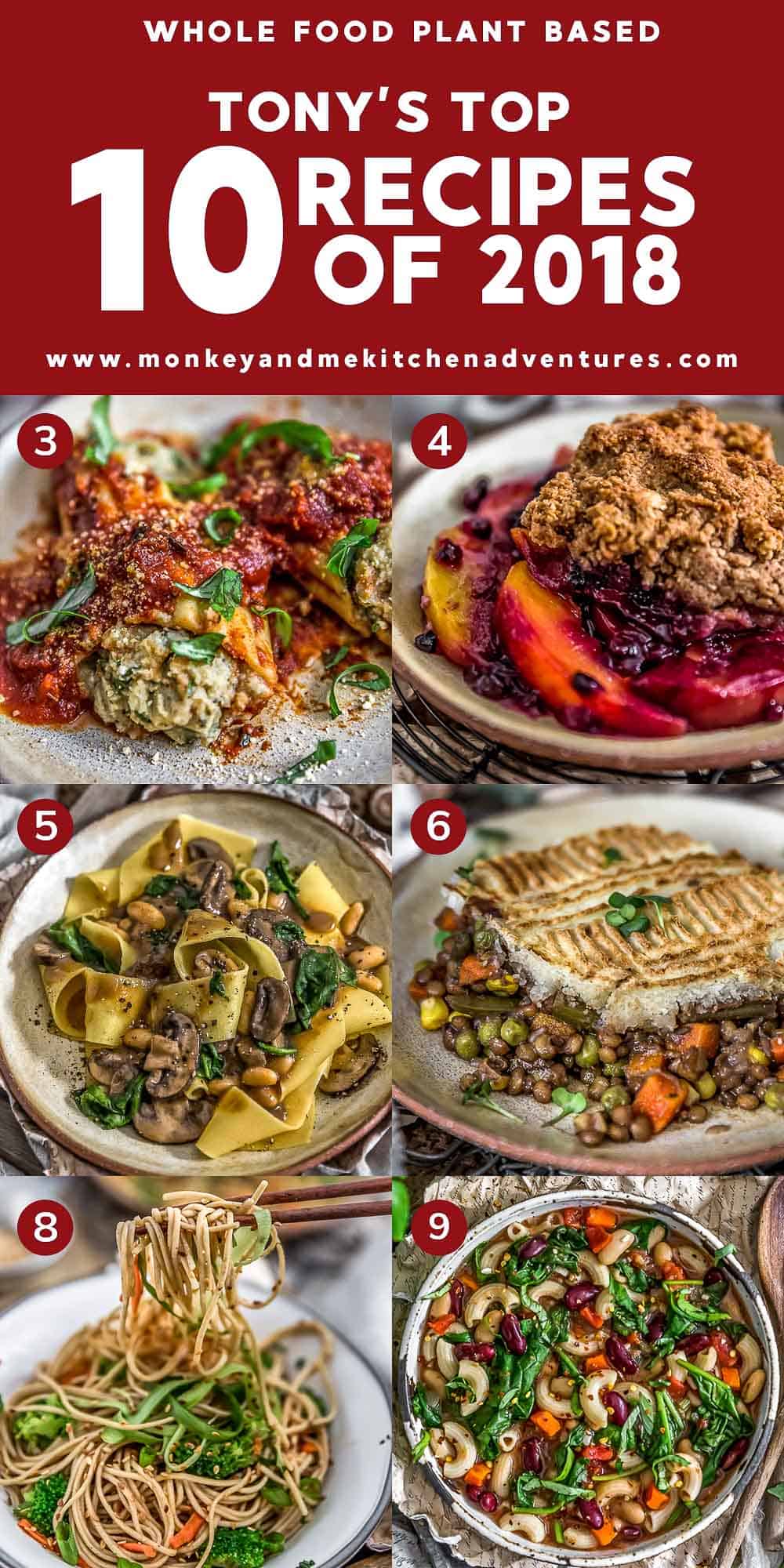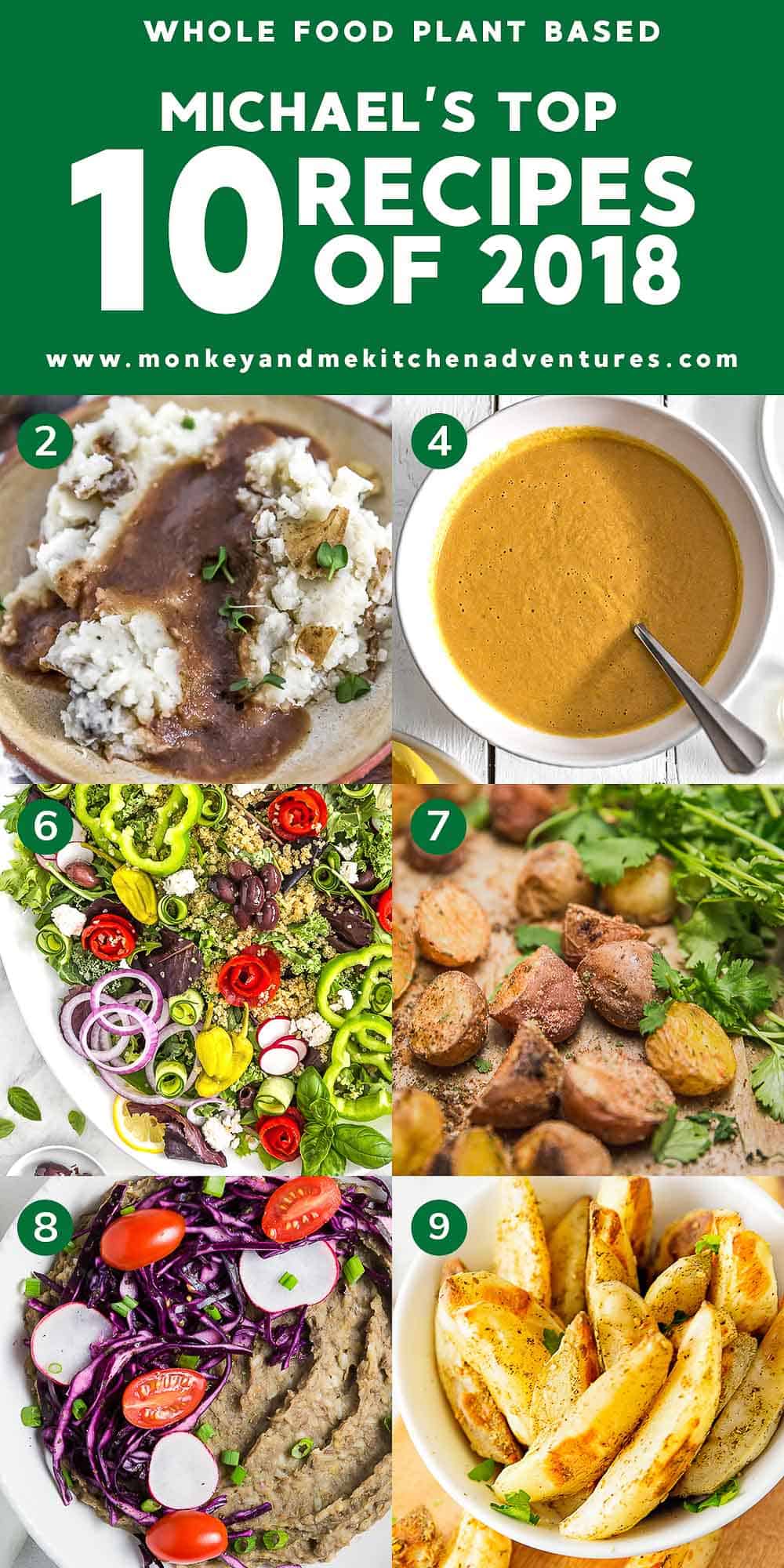 What to expect in 2019
In 2019, we plan to continue to develop delicious Whole Food Plant Based recipes that focus on gluten free, oil free, and refined sugar free.  As well as, adding categories that highlight recipes that are nut free and soy free. We are hoping to introduce some videos and products, so stay tuned!
Again, we are beyond thankful for your continued support and encouragement.  We love creating recipes for our Whole Food Plant Based community, friends, and family. We wish everyone a happy, healthy, and prosperous bright and shiny 2019.
Many Blessings!