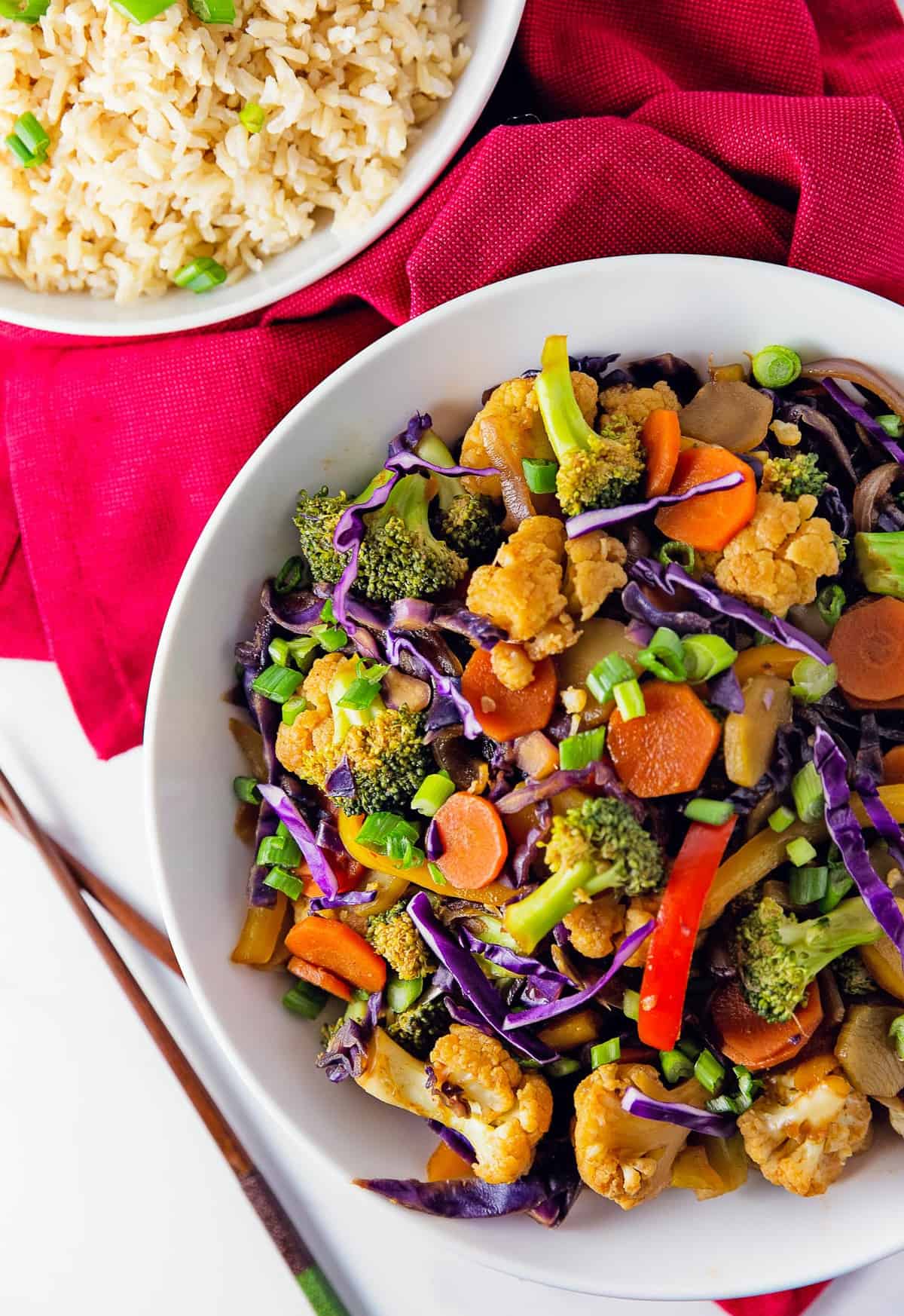 We are in love with our Thai Stir Fry recipe. It is healthy and delicious, packed with yummy vegetables and flavored deliciously with red curry paste. It is super tasty, comes together fast, and oh so satisfying making it an awesome Whole Food Plant Based dinner.  No sugar, no oil, no highly processed ingredients, and gluten free!
Hi there,  Ameera here!
I love this recipe soooo much with its vibrant flavor and a little kick of heat! It comes together so quickly, perfect for busy week nights.  BONUS – It's super easy and uses WFPB compliant ingredients!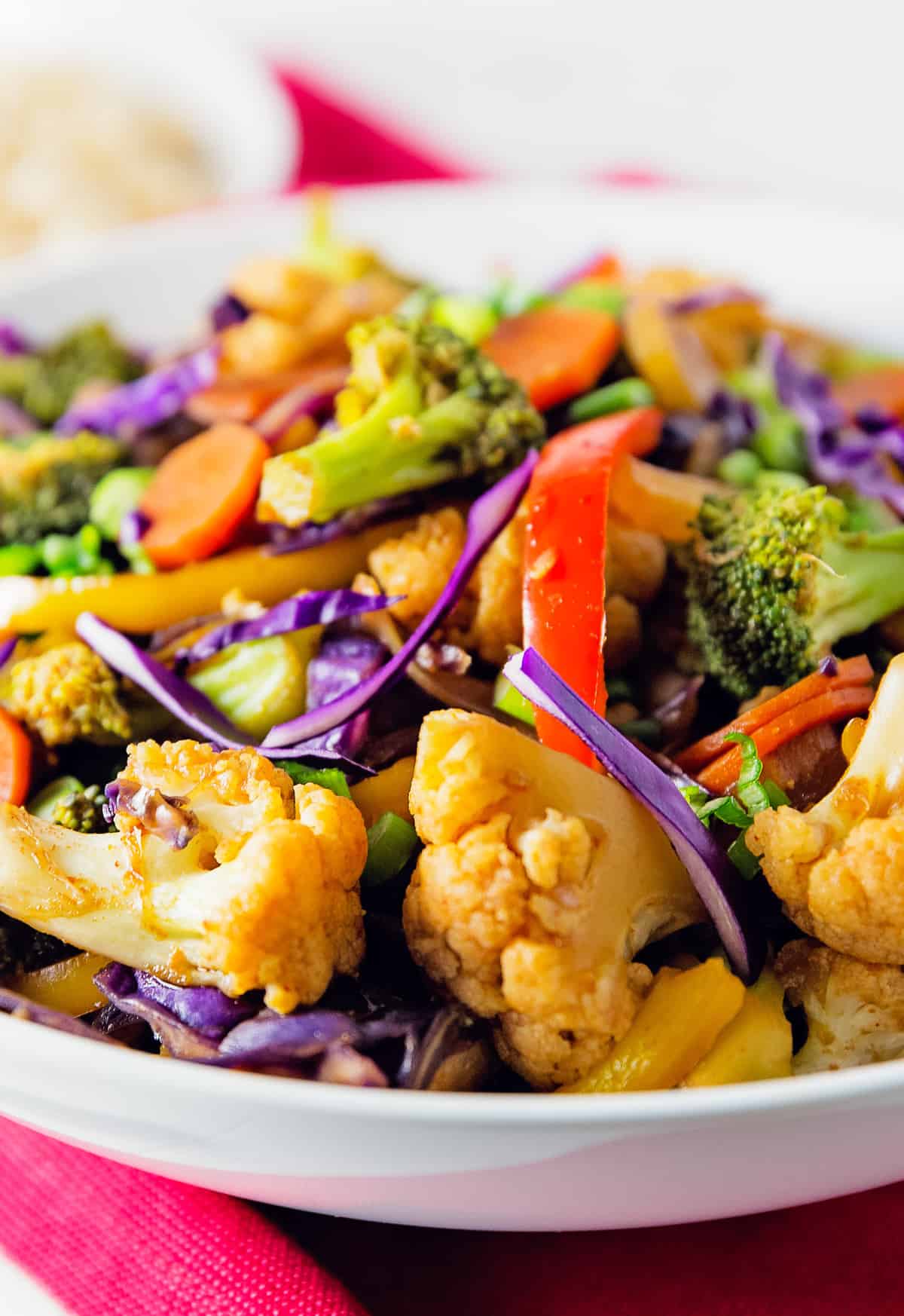 Afternoon out with the Girls 
My very dear friends, Maria and Ashley, and I enjoyed a much needed girls afternoon out! This time, we attended the Nutcracker Sweet, my first time seeing it live! I know, it's pretty crazy I've never been to a ballet before considering how much I love the arts (being a bellydancer and all.) It was doubly fun for me as I really love spending time with these two amazing ladies!
Ballet is so incredibly beautiful.  I truly appreciate the artistry required to put on such spectacular performances.  I really admire these powerful athletes.  I have such deep respect for the time, talent, and training it takes to get on stage and make their movements look so graceful and effortless. I'd love to see another performance.
Spending time with friends is something to be treasured; life gets so busy with work, family, commitments, etc. that before we know it, we've lost it (time.) I'm thankful to have this time to enjoy deep conversations, laugh-until-you-cry silliness, and share fun experiences.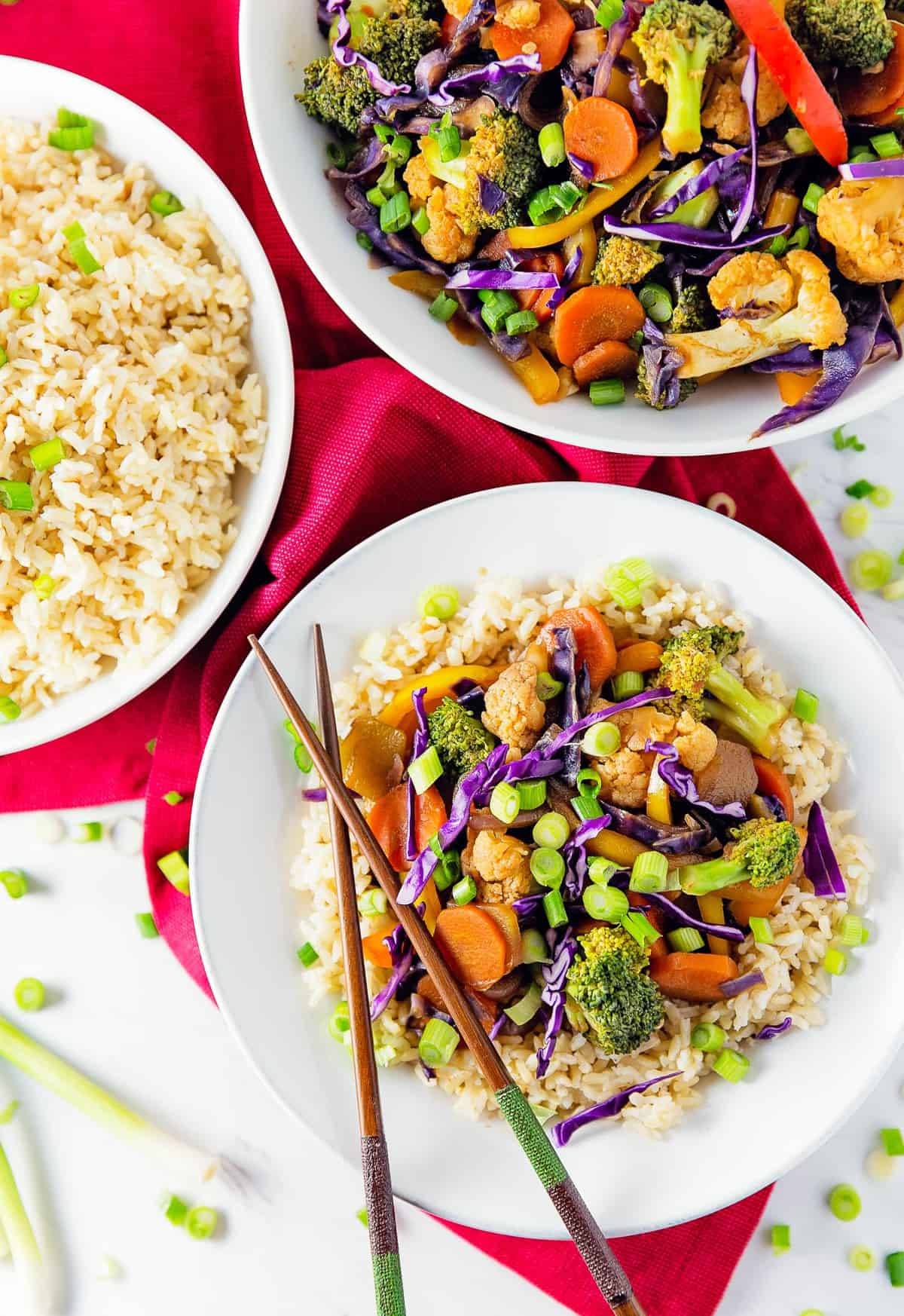 Thai Restaurant
After the ballet, we went to an awesome Thai restaurant nearby.  At first, I was just a tiny bit apprehensive as I wasn't sure if I could find something that was WFPB compliant on the menu, but after reviewing their menu (which I try do before going out to eat), I was feeling much better.  It is never easy when dining out. I typically make concessions.  Anyone who is Whole Food Plant Based knows my pain when it comes to restaurants.  Salad please, hold the dressing!  LOL
I always try to find something that is as close to WFPB compliant as possible when dining out.  I never want to make a big deal out of it if I can't find something.  I just move on to the next best thing on the menu and enjoy.  I don't dine out very often, so I don't sweat it too much.
When reviewing the menu, their vegan Spicy Thai Stir Fry looked delicious, so I ordered it.  It was beyond heavenly. It had amazing vibrant flavor with a BIG kick of heat, which I loved – bring on the spice.  I actually saved some to bring home to Mom so she could taste it, look at it, scrutinize it, and then together, we could recreate the dish as WFPB.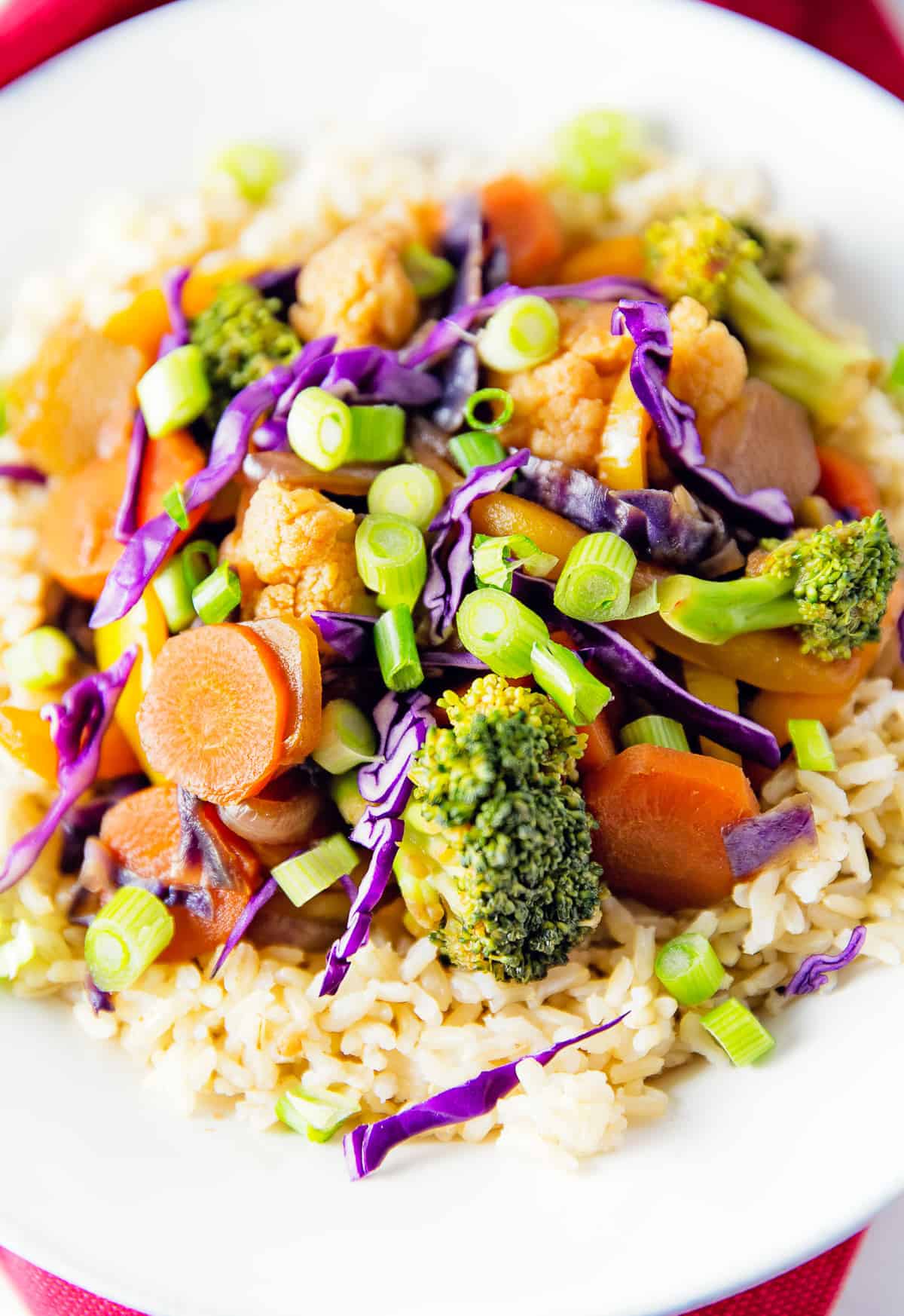 We did it!
I am very happy to share our WFPB Thai Stir Fry recipe with you.  We worked very hard on it.  I love that San J Tamari soy sauce and Thai Kitchen red curry paste are both WFPB compliant. WIN!  It makes life so much easier, right?  There are so few items in the grocery store aisles, other than fruits, vegetables, and beans, that are WFPB compliant.
It's always HUGE to find something that fits the ticket!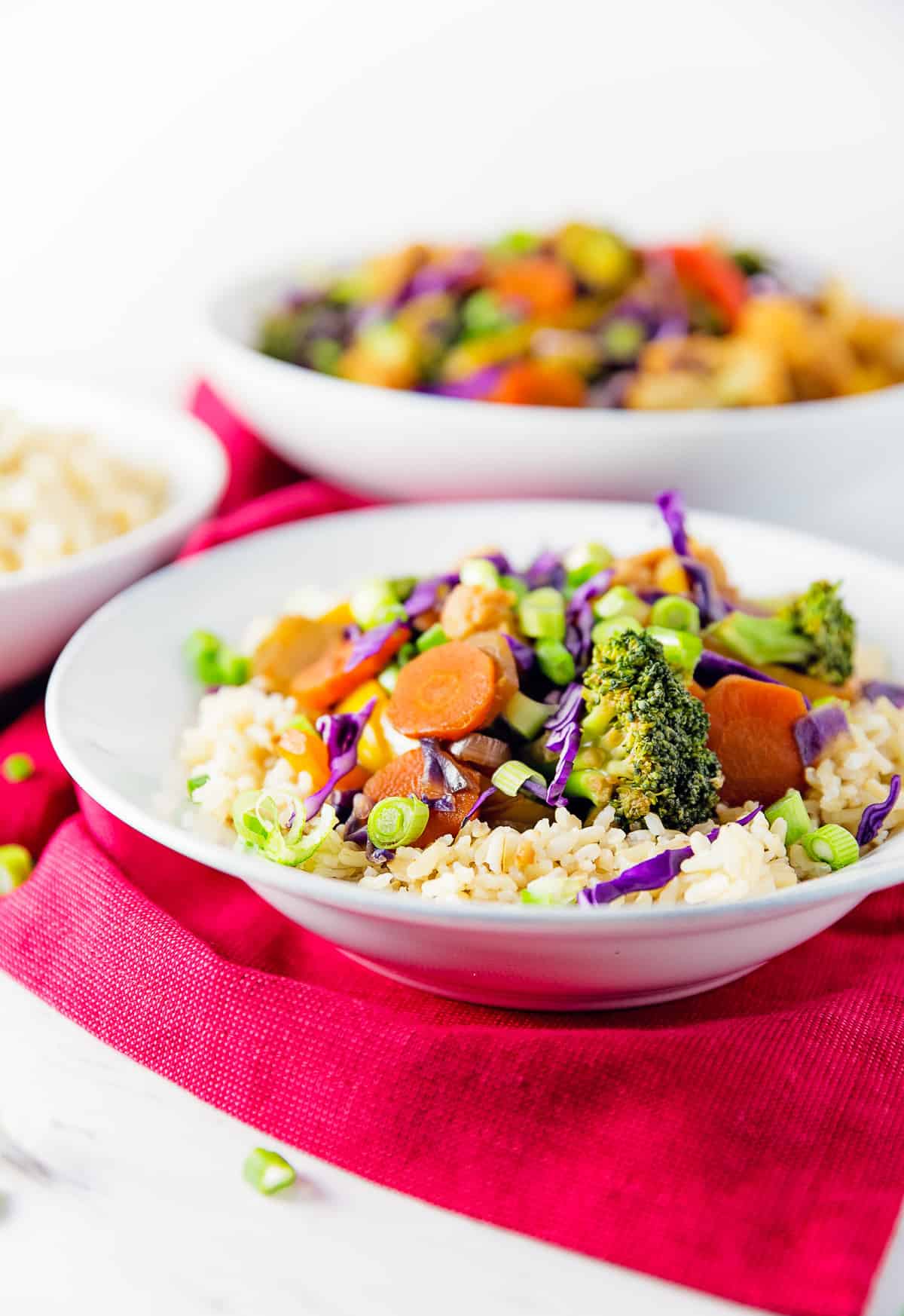 Robin here! 
When Monkey brought home her Thai Stir Fry "sampler" for me, I was excited to taste it as she was going on and on about how great it was.  It was indeed very tasty.  I loved all the flavors.
I am not a huge curry fan, but this dish packed a flavor train punch, and I was looking forward to recreating it as a Whole Food Plant Based dish.  We had a great time creating this dish.
This recipe is as close to the original as my taste buds could discern.  Give it a try, we loved it. I am sure you will love it too!

Products Used:
Ceramic/enamel lined Dutch oven or other large kitchen stock pot.
Print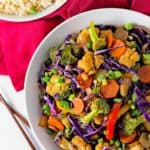 Thai Stir Fry
Author:

Prep Time:

15 minutes

Cook Time:

15 minutes

Total Time:

30 minutes

Yield:

4

-

6

Servings

1

x

Category:

Dinner

Cuisine:

Thai
---
Description
This Thai Stir Fry recipe is healthy and delicious, packed with yummy vegetables and flavored deliciously with red curry paste. It is super tasty, making it the perfect Whole Food Plant Based dinner.  No sugar, no oil, WFPB compliant ingredients, and gluten free!
---
3

broccoli heads, cut into small florets

1

small cauliflower head, cut into small florets

2

carrots, cut into thin coins

1

red bell pepper, cut into thin strips

1

orange bell pepper, but into thin strips

1

large red onion, cut into thin strips

½

red cabbage, cut into thin strips
Sauce Ingredients
9 Tablespoons

San J Tamari sauce (Glu

ten

Free, reduced sodium)

3 Tablespoons

pure maple syrup

2 Tablespoons

Thai Kitchen red curry paste (+/- to taste)

6 Tablespoons

water

1 Tablespoon

onion powder

1 Tablespoon

garlic powder

¼ teaspoon

cayenne pepper (+/- to taste)
Toppings
---
Instructions
Combine sauce ingredients in a bowl, stir well. Set aside.
Heat a large ceramic-lined Dutch oven or large pot over medium-high heat. When the pot is hot, add the carrots and cauliflower and ¼ of the sauce.  Cover and sauté for 4 minutes. 
Add the broccoli, peppers, and ¼ of the sauce, sauté covered for 3 minutes.
Add the red onions, cabbage, and the remaining sauce. Continue sautéing for 3 to 5 minutes depending on how tender you like your vegetables.
Remove from heat, serve over rice of your choice and generously top with chopped green onions.
---
Notes
*Thai Sauce:  This recipe makes extra sauce so you can drizzle the sauce over rice.
Storage:  Store any left overs in the refrigerator.  Use within 3 days.