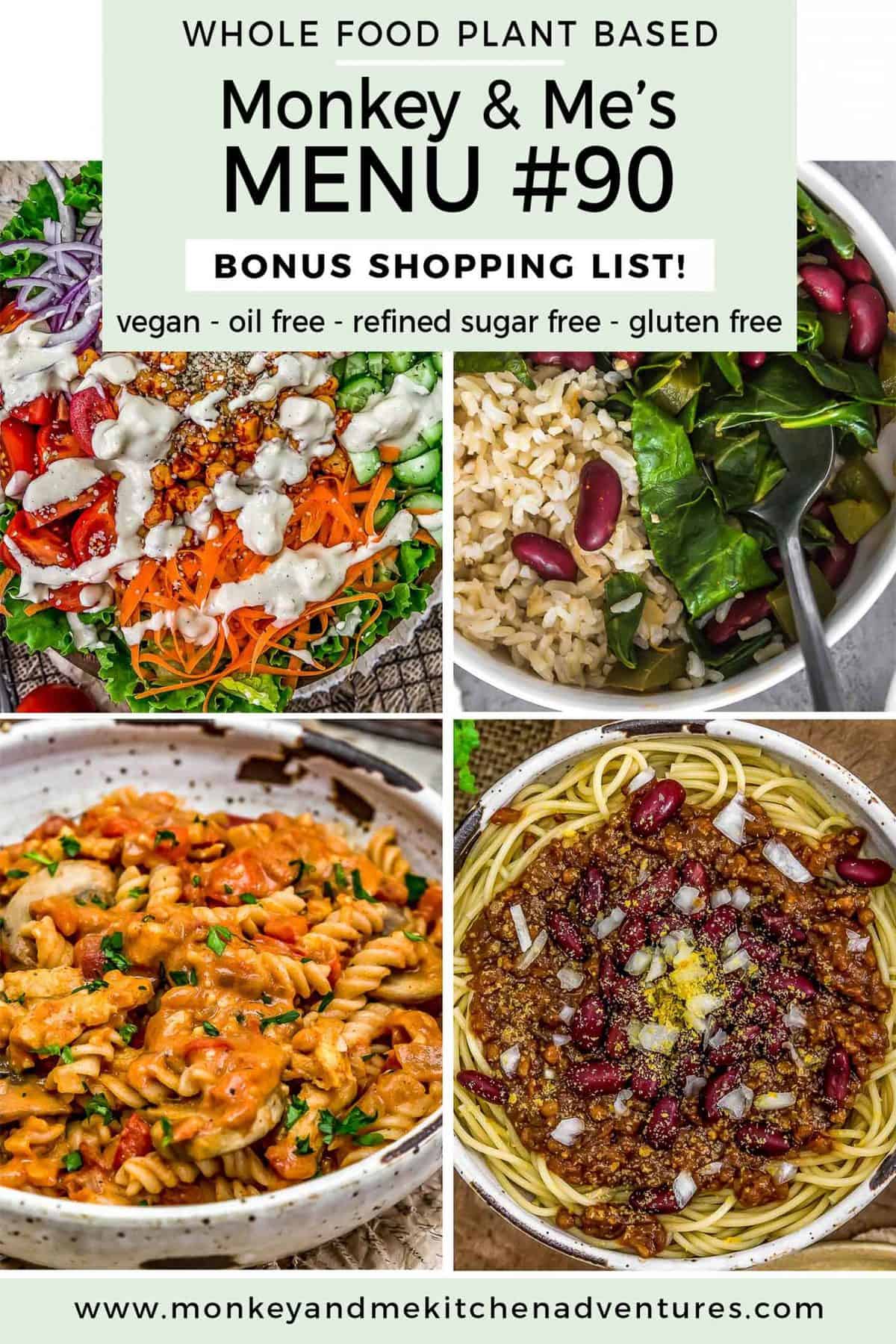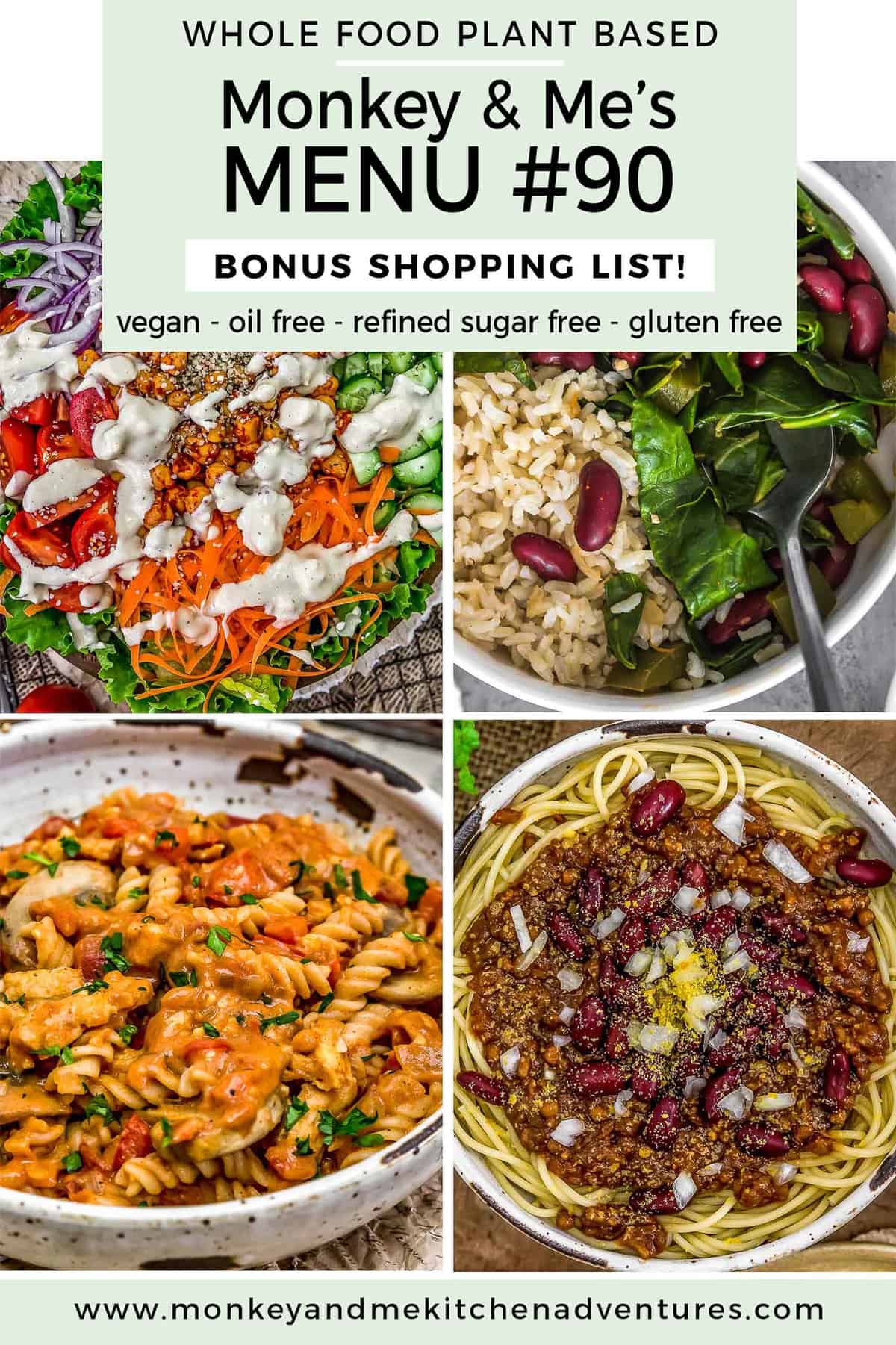 This week's Monkey and Me's Menu features some tasty recipes.  Menu #90 includes a FREE bonus shopping list.  All recipes are Whole Food Plant Based, vegan, plant based, oil free, refined sugar free, no highly processed ingredients, and gluten free.

Downloadable Menu which offers the following:

2 Breakfast ideas
2 Lunch ideas
2 Snack Ideas
5 Dinner Ideas, including a FREE downloaded shopping list (PDF – Below)

A comprehensive (downloadable) shopping list for the 5 Dinners

The shopping list is segmented into the common grocery store sections like "produce, spices, etc." making it easy to pick up these items from your local grocery store.
It also includes product suggestions that are Whole Food Plant Based compliant* for easy reference.  Note: These products are suggestions, please feel free to select your own favorite products.
Includes helpful codes so you can easily subtract items that you choose not to make.

Downloadable Instructions on how the meal plan work.
Note:  The term "Whole Food Plant Based compliant" is from a general standpoint.  There are Whole Food Plant Based diet branches that restrict certain food items.  Our recipes are all Whole Food Plant Based compliant based upon a high-level compliance standpoint. i.e. vegan, plant based, oil free, refined sugar free, minimally processed foods.
Some breakfast, lunch, and snack ideas are simple concepts that require no recipe.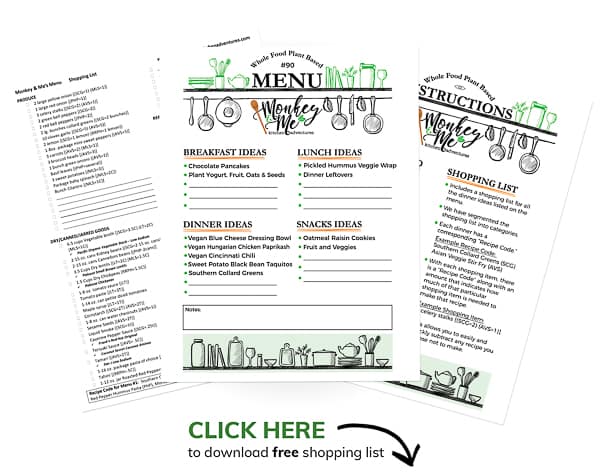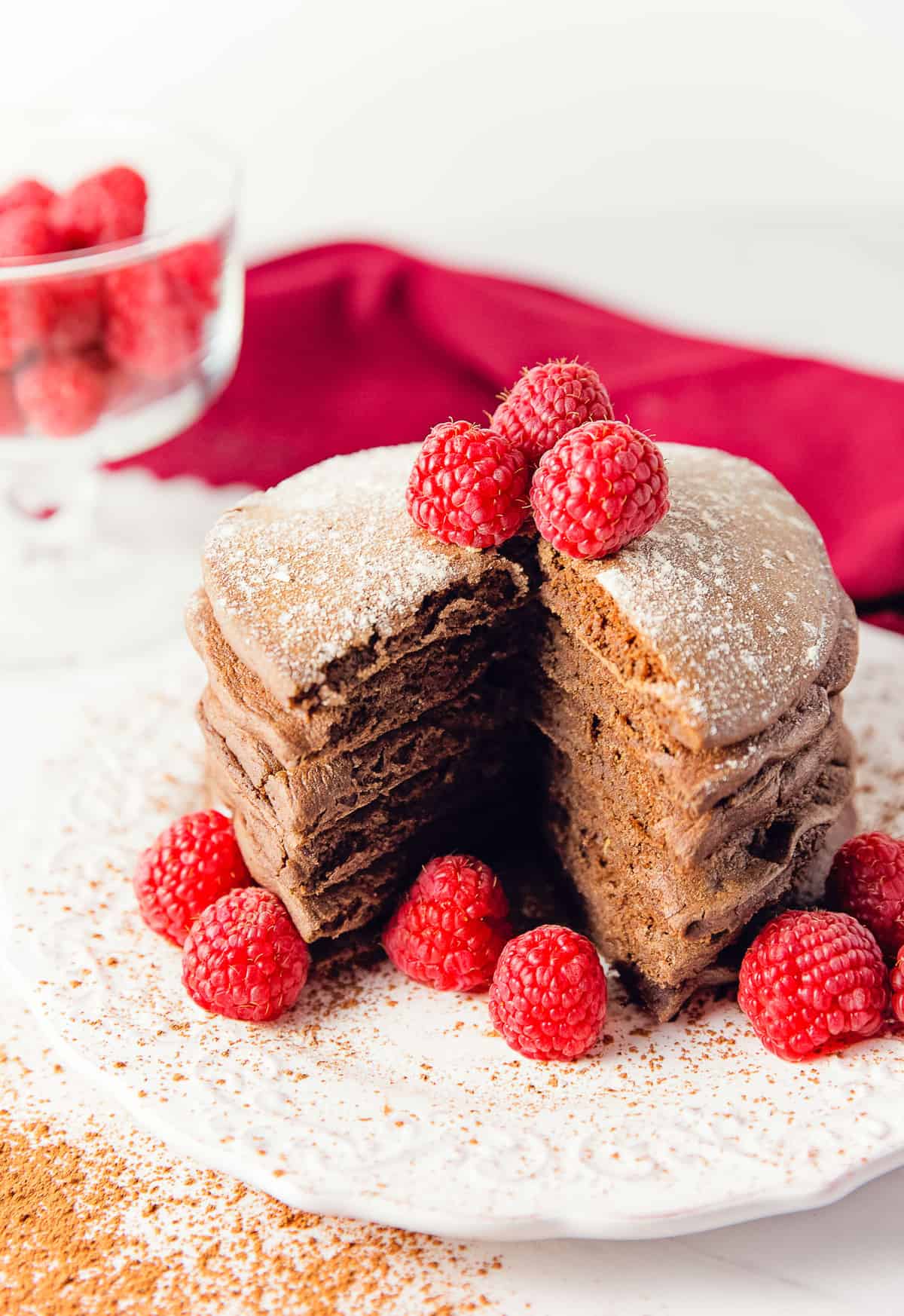 Enjoy these delicious and healthy chocolate pancakes that the whole family will love.  They are perfect for the holidays or any breakfast day of the week. These fluffy, chocolatey stacks of goodness are sure to be a big hit for your breakfast table.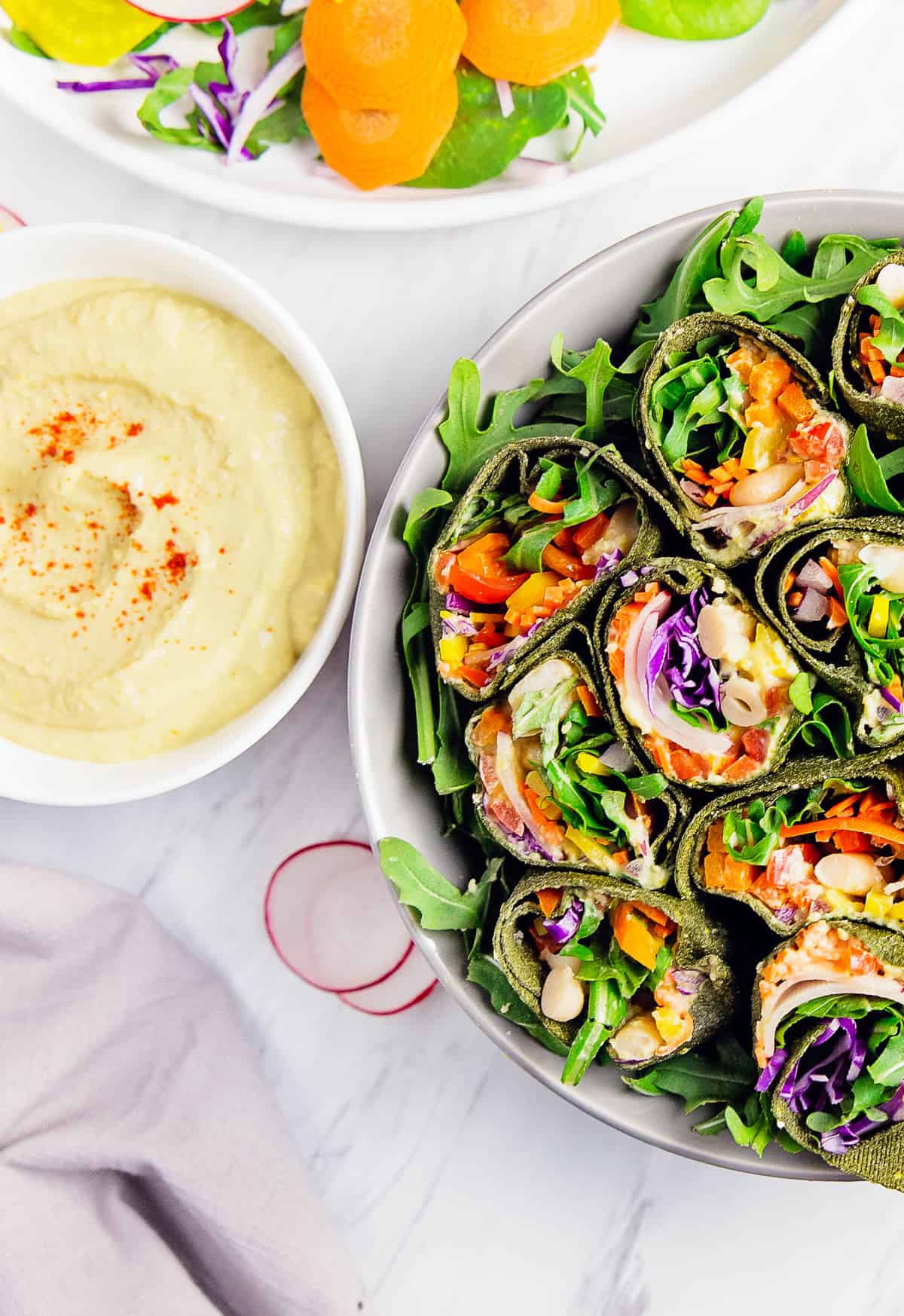 This creamy and smooth pickled hummus is so yummy, perfect for dipping veggies or as a spread on wraps and sandwiches. The pickled flavor is out of this world tasty!  If you love pickled foods, then you will fall in love with our Pickled Hummus and veggie wrap.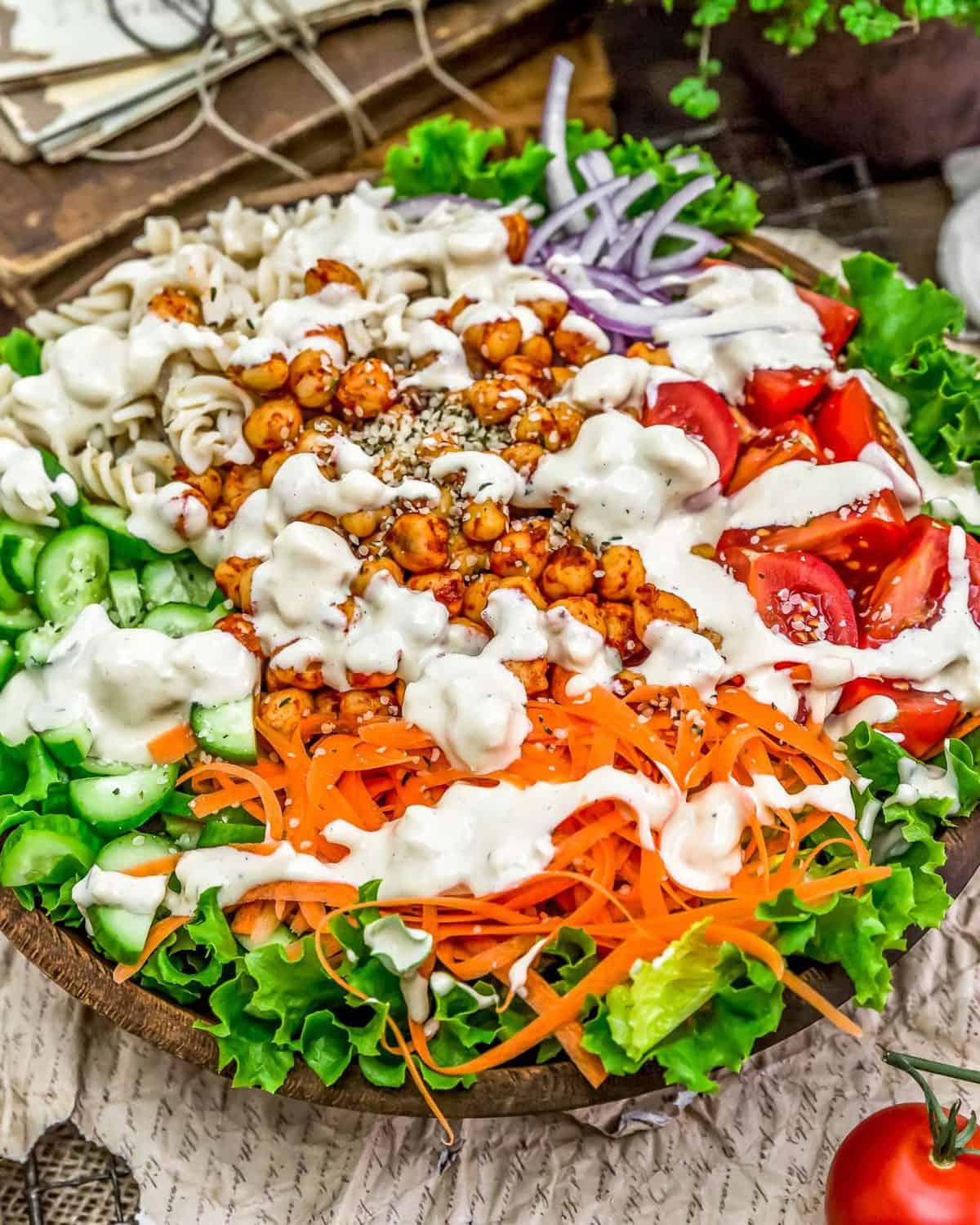 Creamy, tangy, full of flavor, this healthy and oil free Vegan Blue Cheese Dressing is easy to make and totally delivers with dressing bliss. It's perfect for salad drizzling, veggie dipping, and Buffalo Cauliflower wing dunking. Deliciously punchy vinegars and tahini with creamy tofu will hook you with the first bite. This wholesome dressing is sure to absolutely delight your taste buds.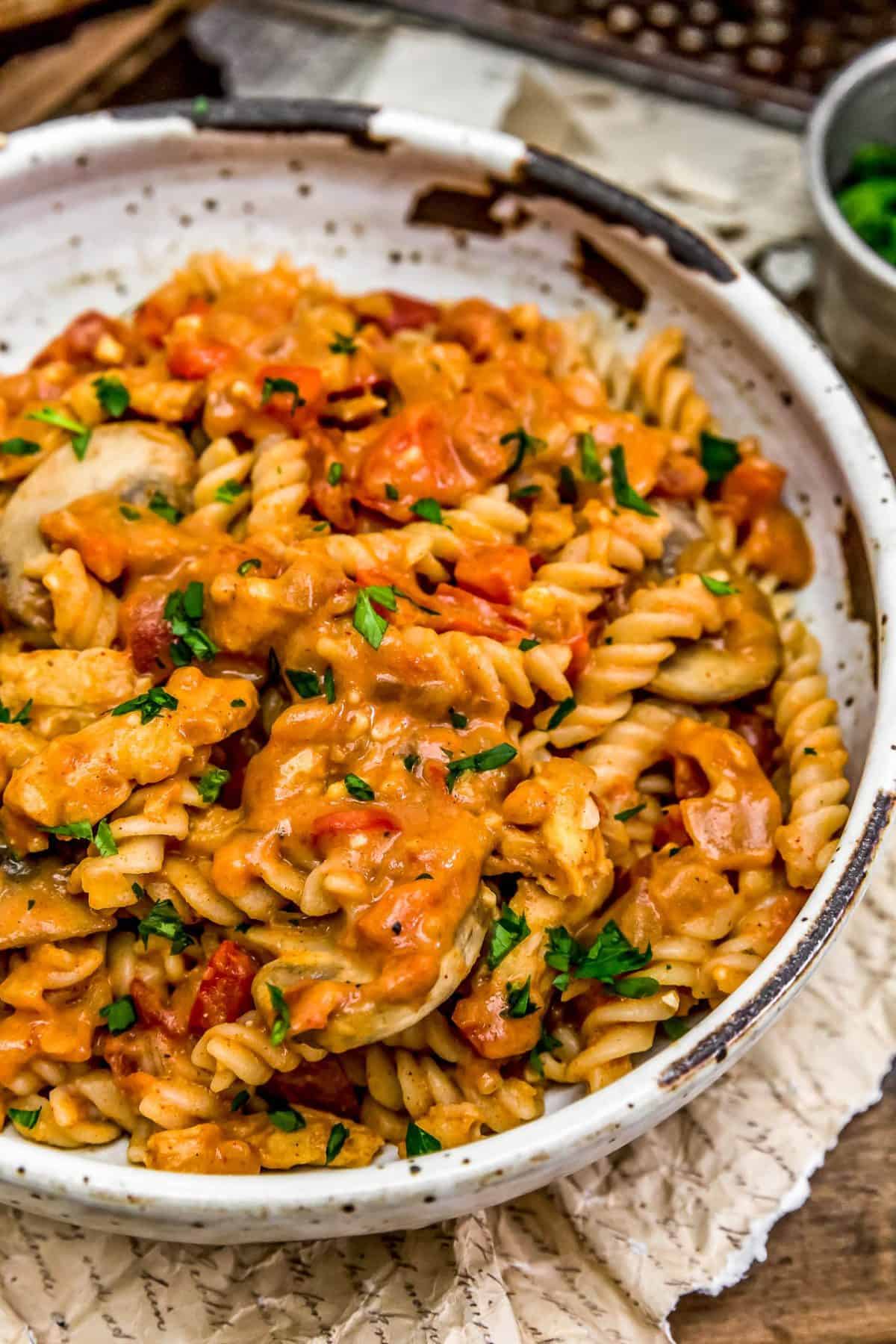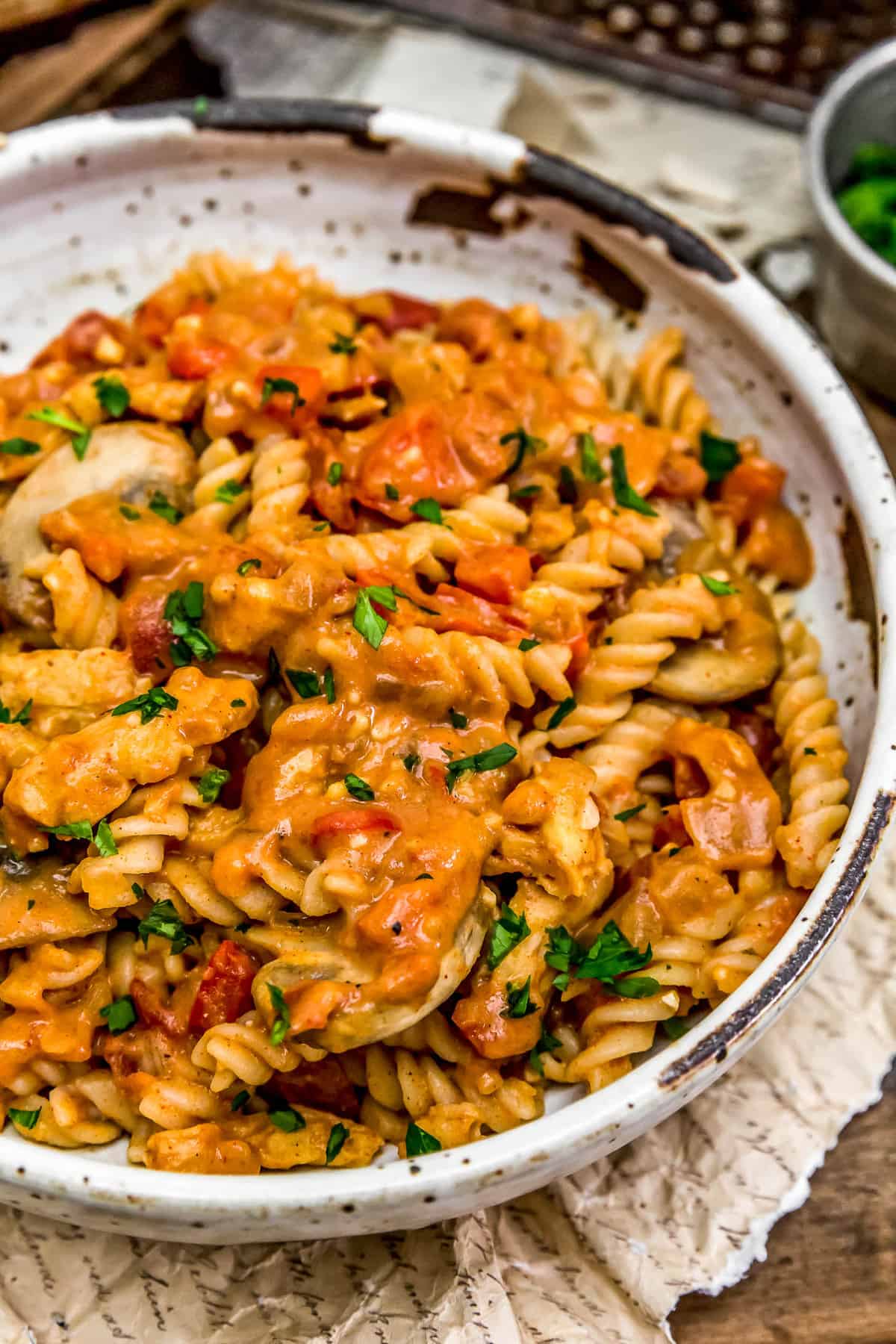 Taking comfort food to the next level with this delicious vegan nod to Hungarian "Chicken" Paprikash.  Sweet onions, earthy garlic, vibrant red bell peppers, hearty mushrooms, protein-packed soy curls, and rich tomatoes come together in a flavorful velvety paprika gravy and served over a bed of tasty noodles.  Our Vegan Hungarian "Chicken" Paprikash is a flavor experience that is sure to have the whole family seated at the dinner table in a flash!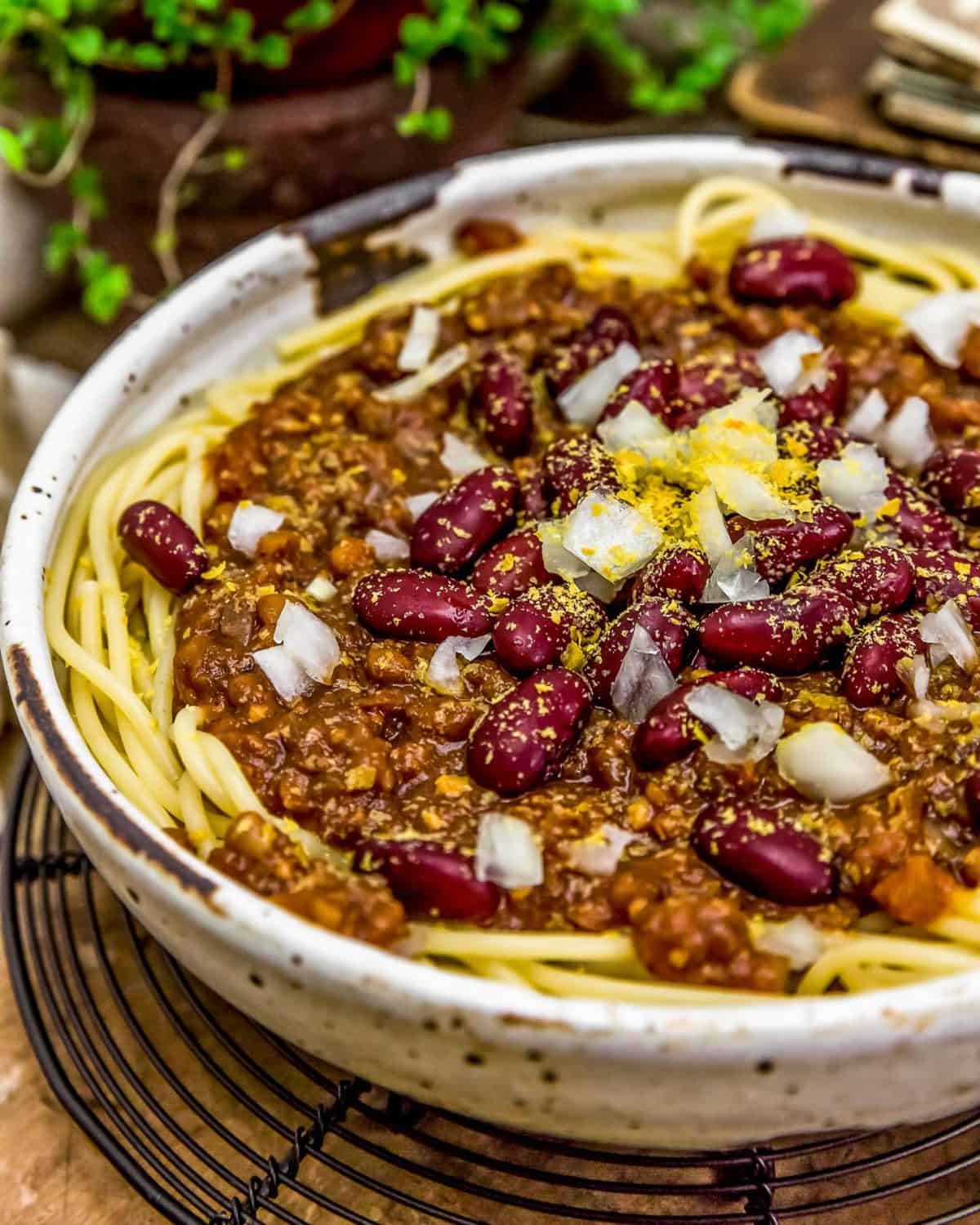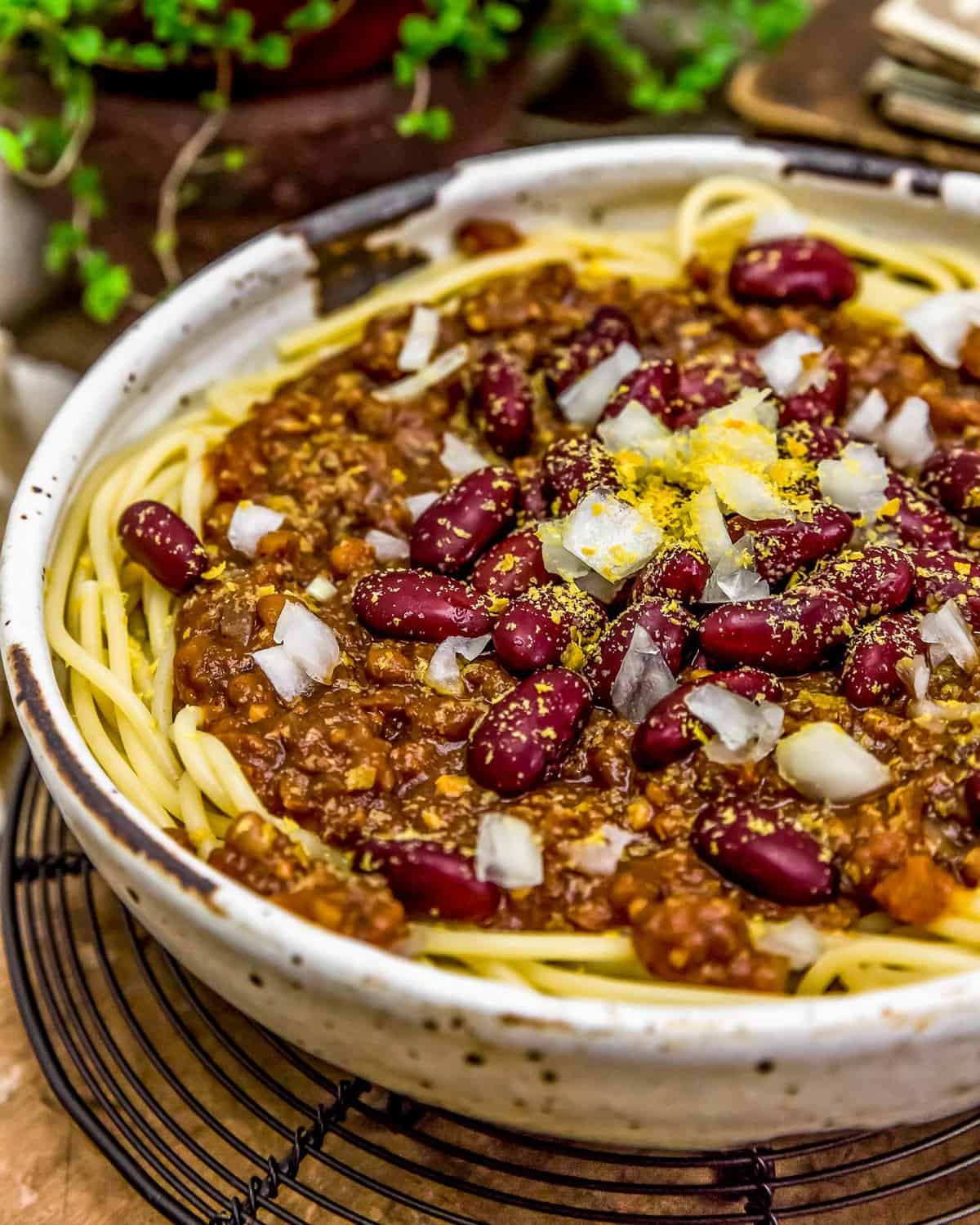 We are getting cozy with this vegan nod to the classic Ohioan dish, Cincinnati, Ohio's Skyline Chili. This bowl of Vegan Cincinnati Chili bursting with bold flavors and accented with hints of cinnamon, allspice, and clove to create its unique and distinct flavor. Ladle this hearty chili over spaghetti like the locals do and top with zesty onions, tender beans, and sprinkle of nutritional yeast or vegan cheddar cheese.  A fun and easy way to switch up your dinner menu that is sure to have your taste buds tingling.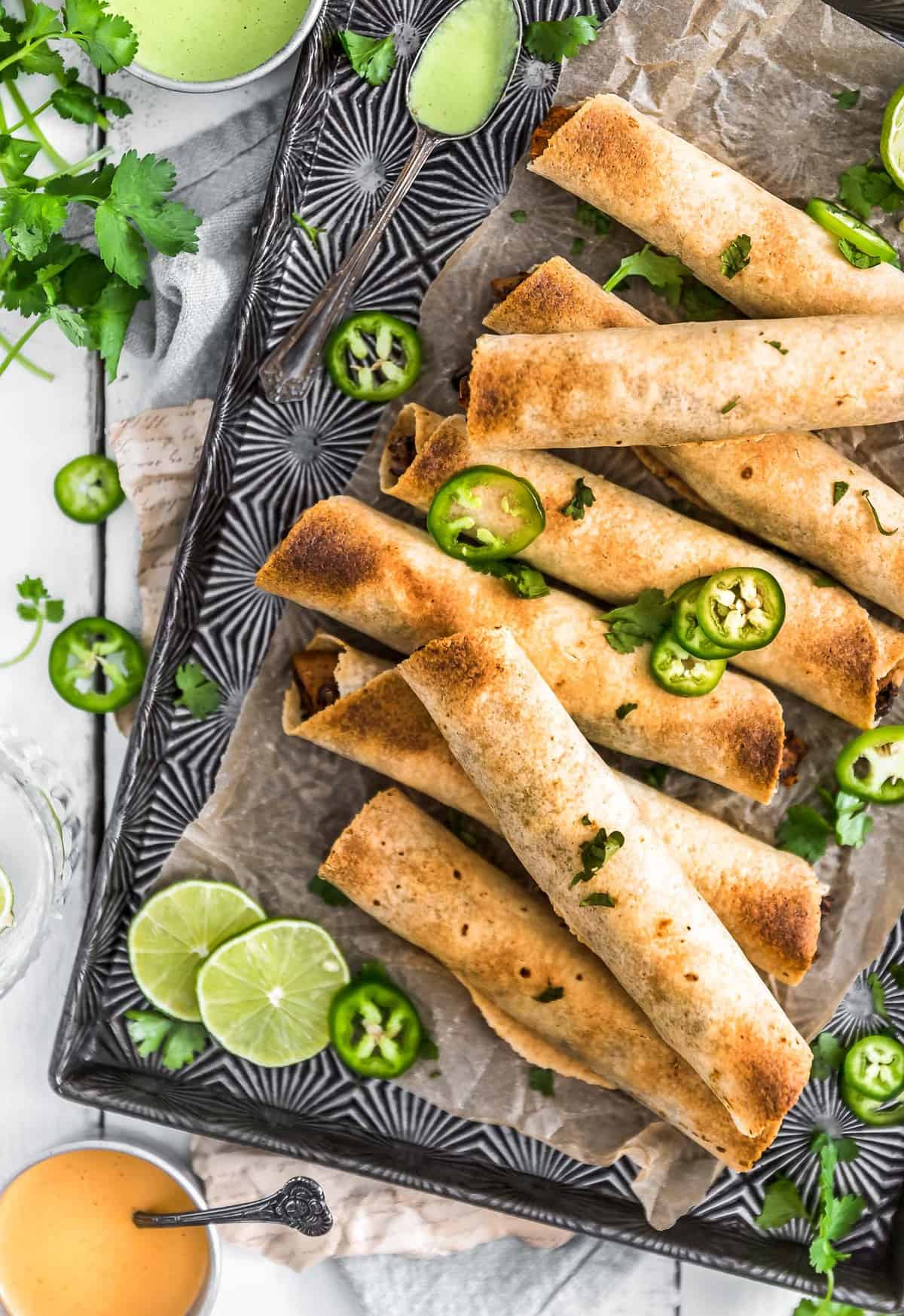 Little rolls of crunchy deliciousness, these Sweet Potato Black Bean Taquitos are super easy to make and full of healthy, wholesome goodness. Flavorful, nutritious, and oh-so-satisfying, our tasty taquitos are filled with roasted sweet potatoes and perfectly seasoned black beans.  This recipe boasts no oil, is gluten-free and utterly scrumptious making it an ultimate Whole Food Plant Based taquito recipe! Annnnd, if your feeling frisky, add them to a bed of greens with corn, tomatoes, avocado, red cabbage, onions, jalapeños, and whatever yummy additions you'd like for a fabulous taquito bowl the whole family will love.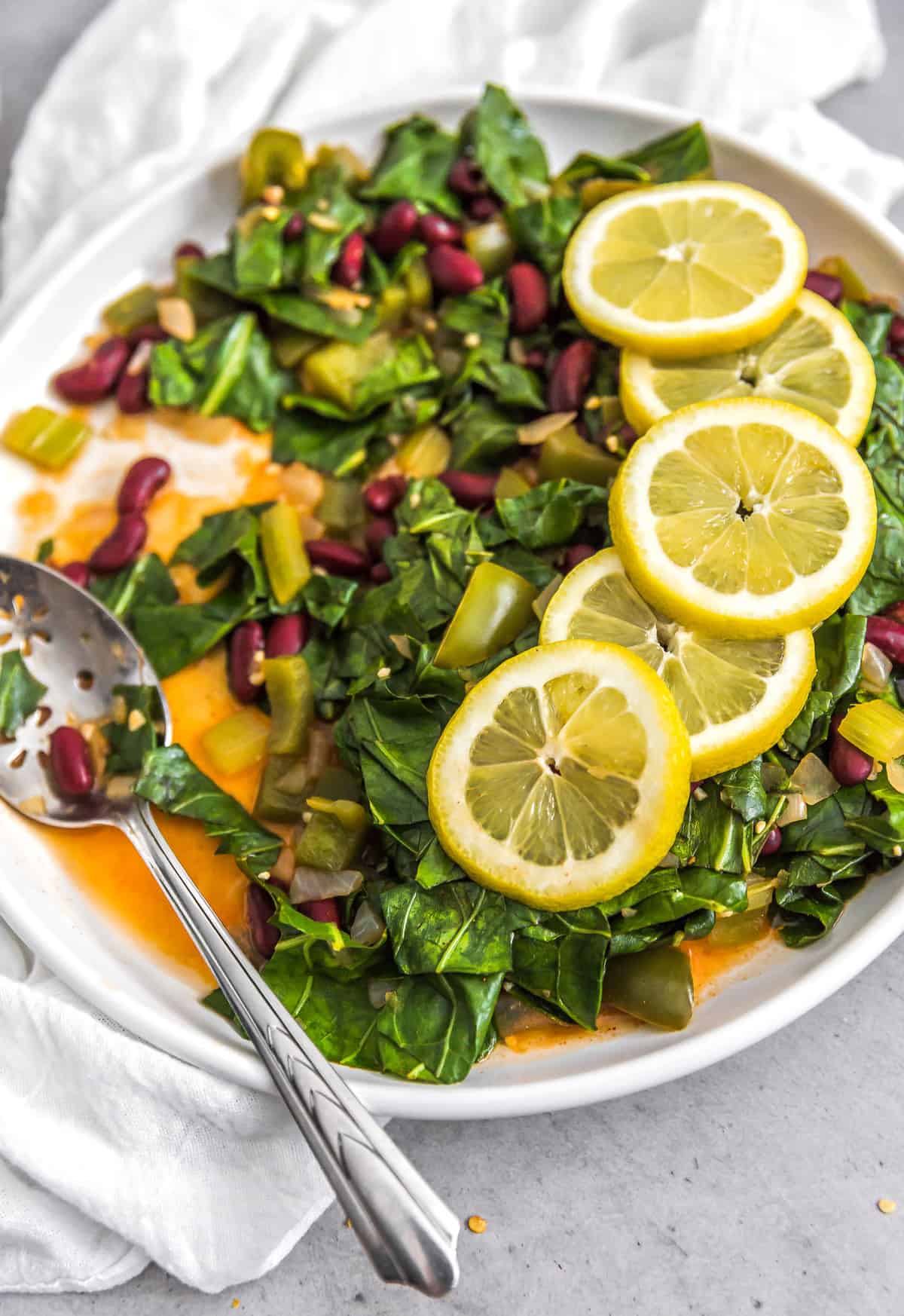 When you want to treat your taste buds to a totally rocking flavorful packed meal, this Southern Collard Greens recipe is just the ticket! Packed with veggies and healthy ingredients, this nod to Southern Collard Greens dish breaks the away from traditional Southern recipes with a *vegan high five* plus, it's so good for you!  Full of flavor, texture, vitamins, minerals, and yumminess, makes this dish an ah-mazing Whole Food Plant Based recipe!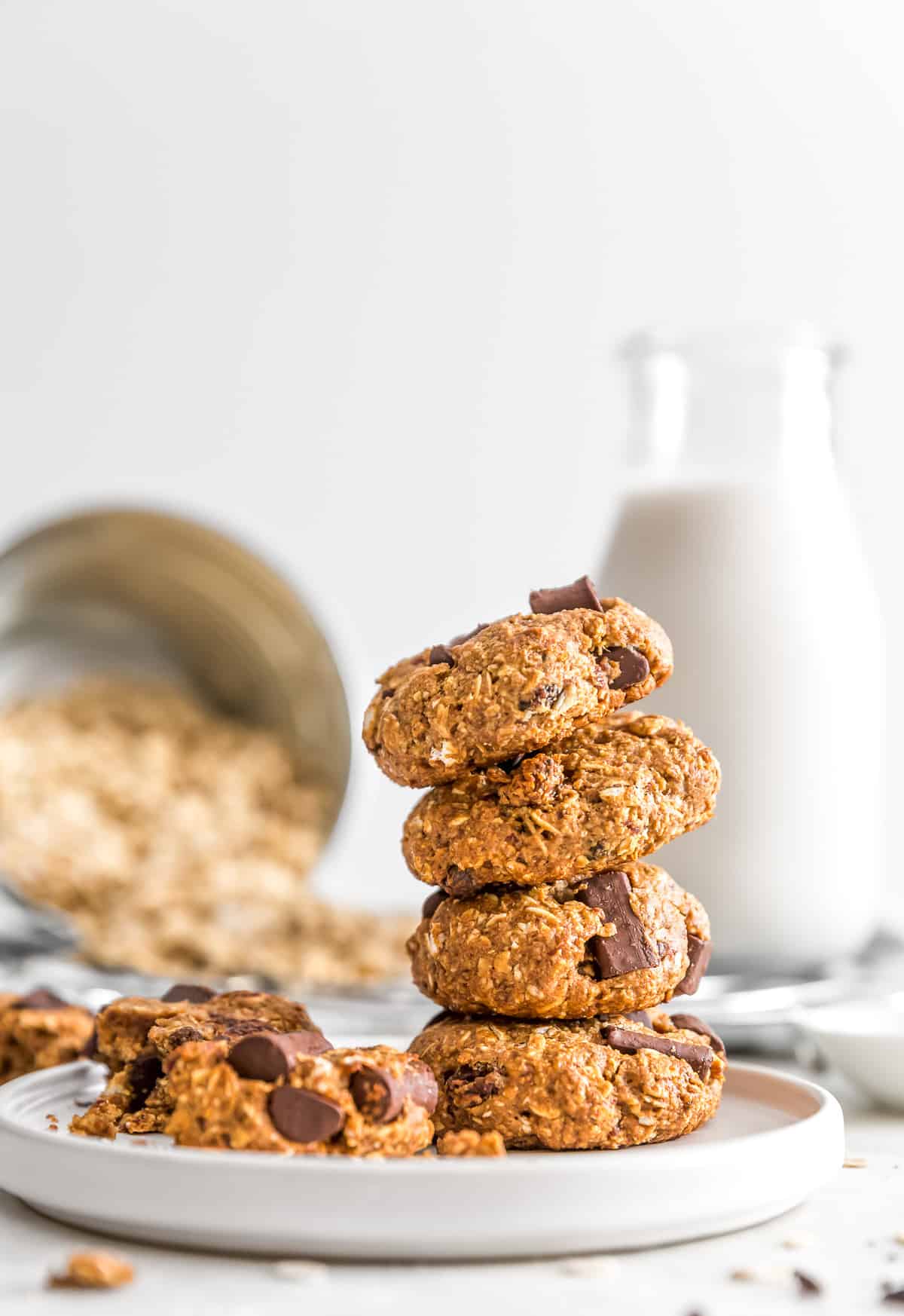 Looking for something sweet AND healthy? Let us introduce you to these beautiful goodies, Old Fashioned Oatmeal Raisin Cookies with chocolate chips. Perfectly healthy and delicious, these amazingly chewy and delightfully soft cookies are easy to make; plus, they are the perfect after school treat for the kids or after a long day at work for the bigger "kids." One bite and your sweet tooth will be sated!