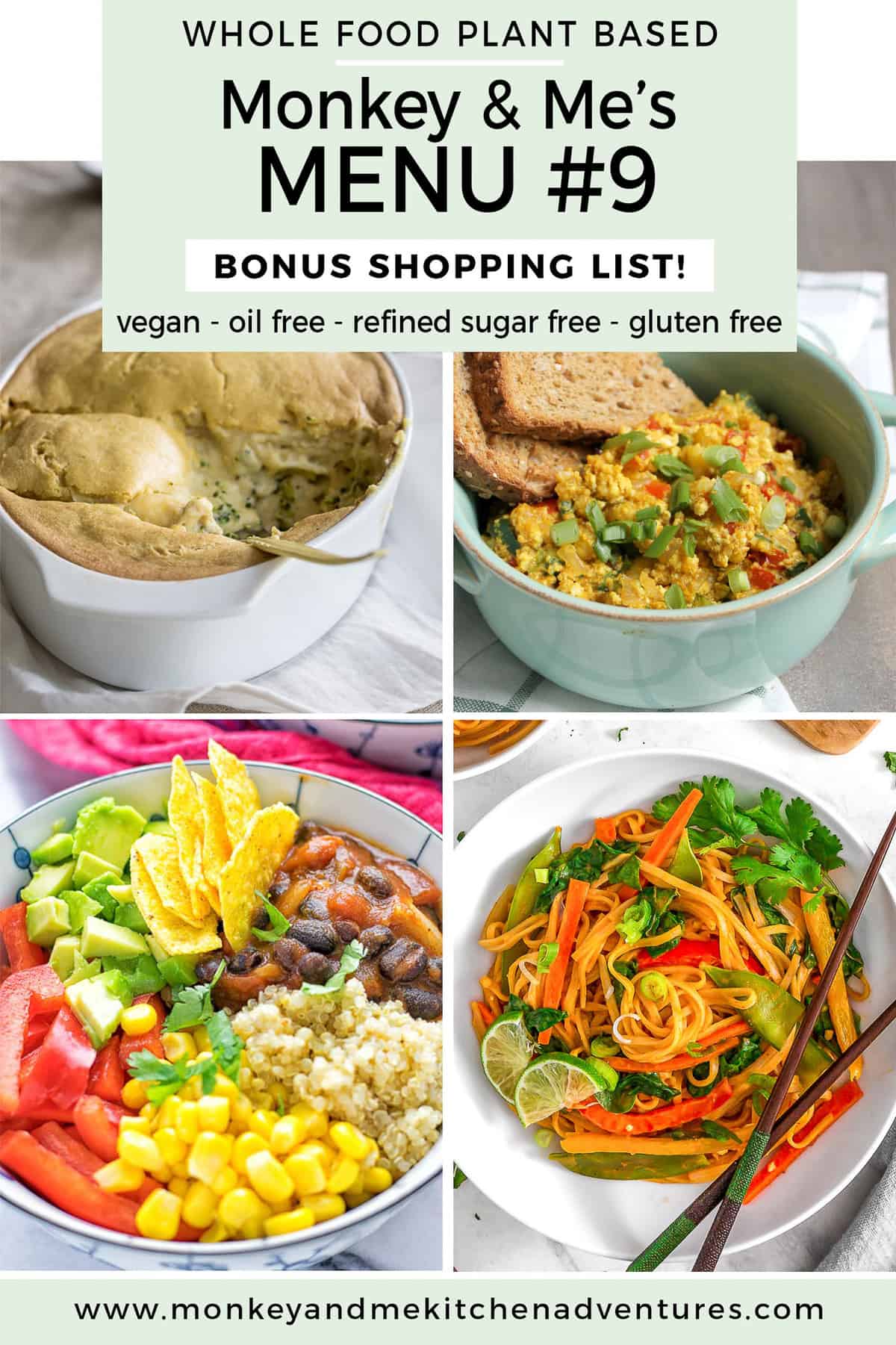 We are so happy to share with you that our Monkey and Me Weeknight Meal Menus have been huge hits.  We received a lot of excellent feedback.  This week we are very excited to feature some of our favorite foodie bloggers in Menu #9.  All recipes are Whole Food Plant Based, vegan, no oil, no refined sugar, no highly processed ingredients, and gluten free.
This super tasty menu features delicious dishes from Florian at Contentedness Cooking, Alena and Lars at Nutriciously, and Summer at Summer and Spice, as well as featuring a few of our own dishes.  😉
Menu #9 meal plan features the following:
Downloadable Menu which offers the following:

2 Breakfast ideas
2 Lunch ideas
2 Snack Ideas
5 Dinner Ideas, including a shopping list

A comprehensive (downloadable) shopping list for the 5 Dinners

The shopping list is segmented into the common grocery store sections like "produce, spices, etc." making it easy to pick up these items from your local grocery store.
It also includes product suggestions that are Whole Food Plant Based compliant* for easy reference.  Note: These products are suggestions, please feel free to select your own favorite products.
Includes helpful codes so you can easily subtract items that you choose not to make.

Downloadable Instructions on how the meal plan work.
Note:  The term "Whole Food Plant Based compliant" is from a general standpoint.  There are Whole Food Plant Based diet branches that restrict certain food items.  Our recipes are all Whole Food Plant Based compliant based upon a high-level compliance standpoint. i.e. vegan, no oil, no refined sugar, minimally processed foods.
Some breakfast, lunch, and snack ideas are simple concepts that require no recipe.
Meal Plan #9 includes the following recipes: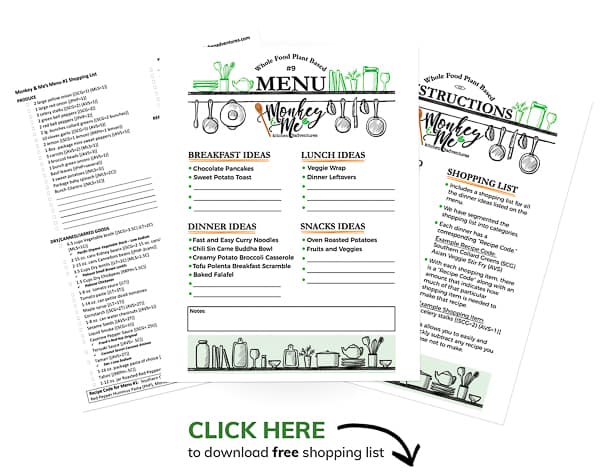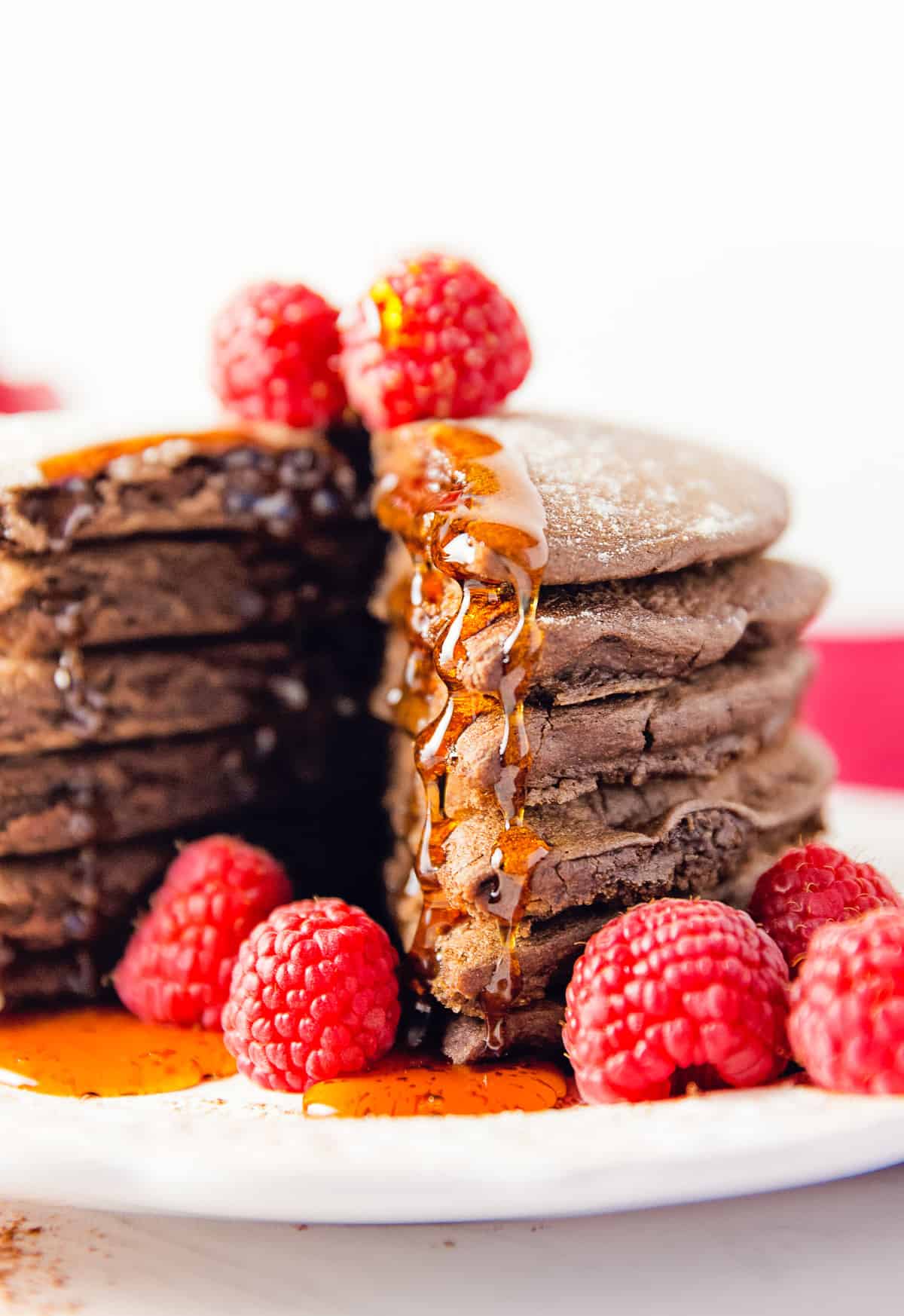 Enjoy these delicious and healthy chocolate pancakes that the whole family will love.  They are perfect for the holidays or any breakfast day of the week. These fluffy, chocolatey stacks of goodness are sure to be a big hit for your breakfast table. A fabulous Whole Food Plant Based recipe.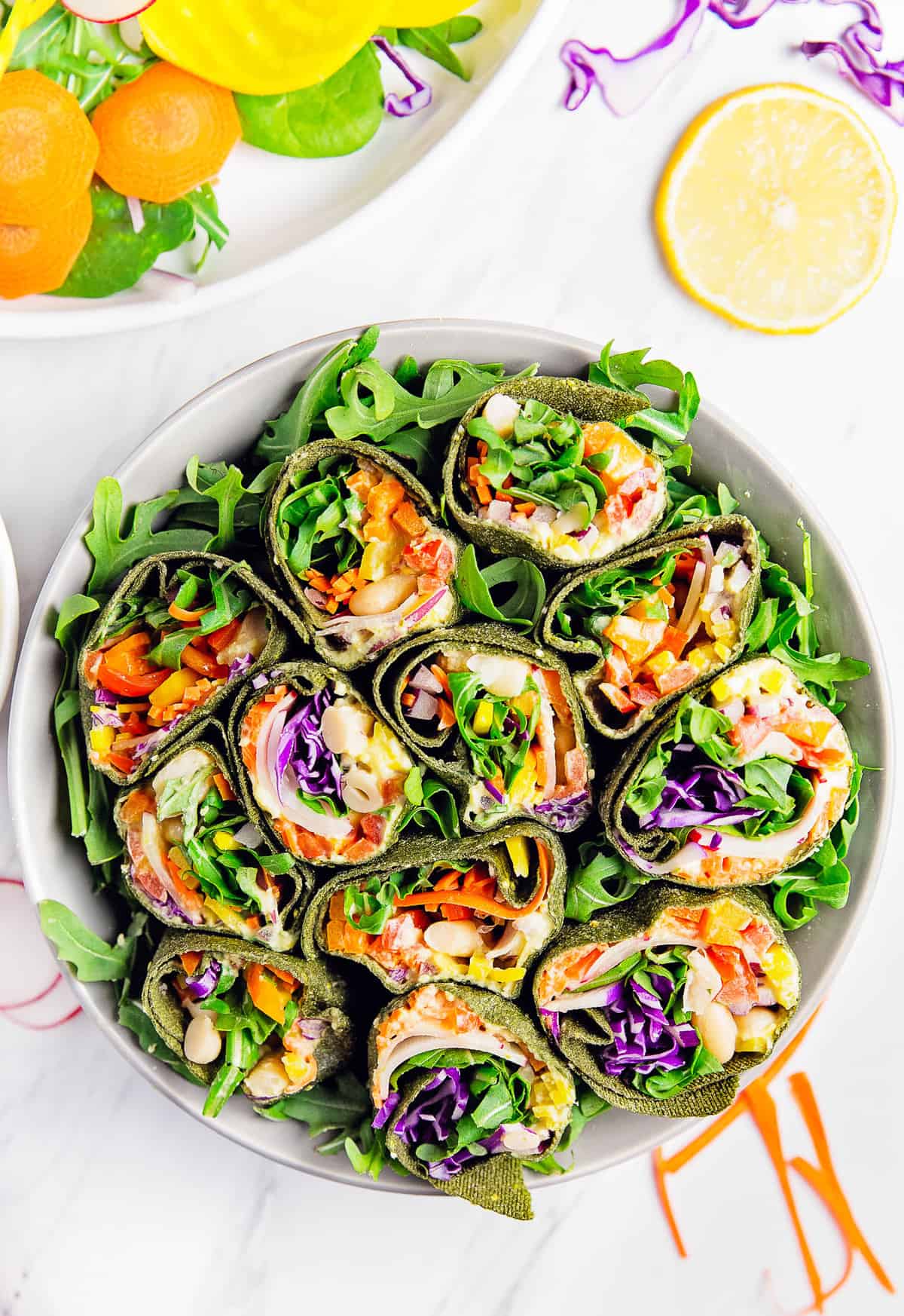 Easy, fresh, and full of delicious flavor, these veggie wraps are packed with wholesome veggies, tangy hummus, and hearty beans. Pair these wraps with a delicious pickled hummus for an extra boost of flavor. A perfect summertime lunch the whole family will enjoy.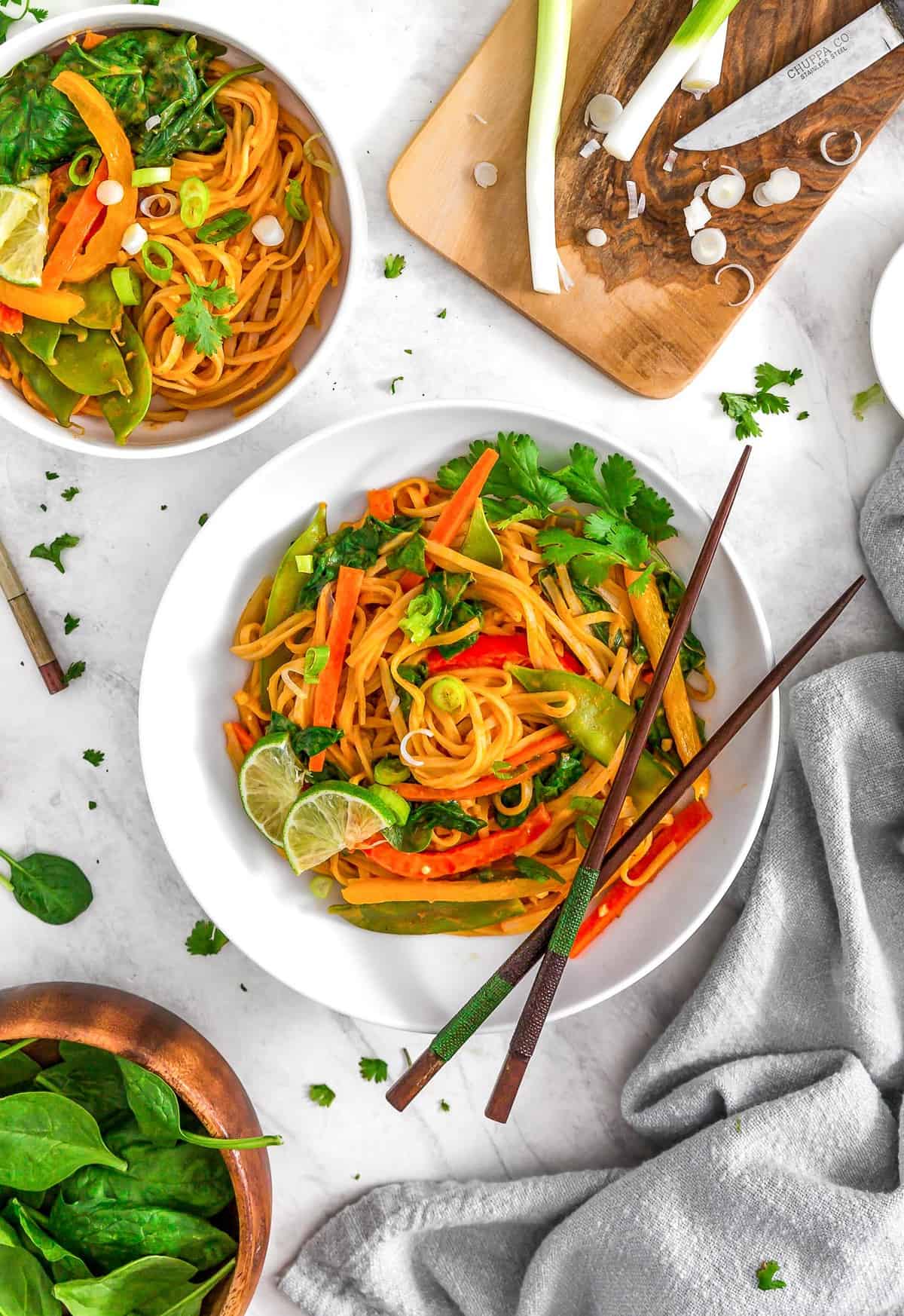 Brimming with flavor and filled with tasty veggies, this Fast and Easy Curry Noodles dish can be made in a flash, coming together in less than 20 minutes.  Plus, noodles and veggies tossed in a velvety, mouth-watering curry and coconut sauce is all that and MORE! Your taste buds will be thanking you for this delicious dish!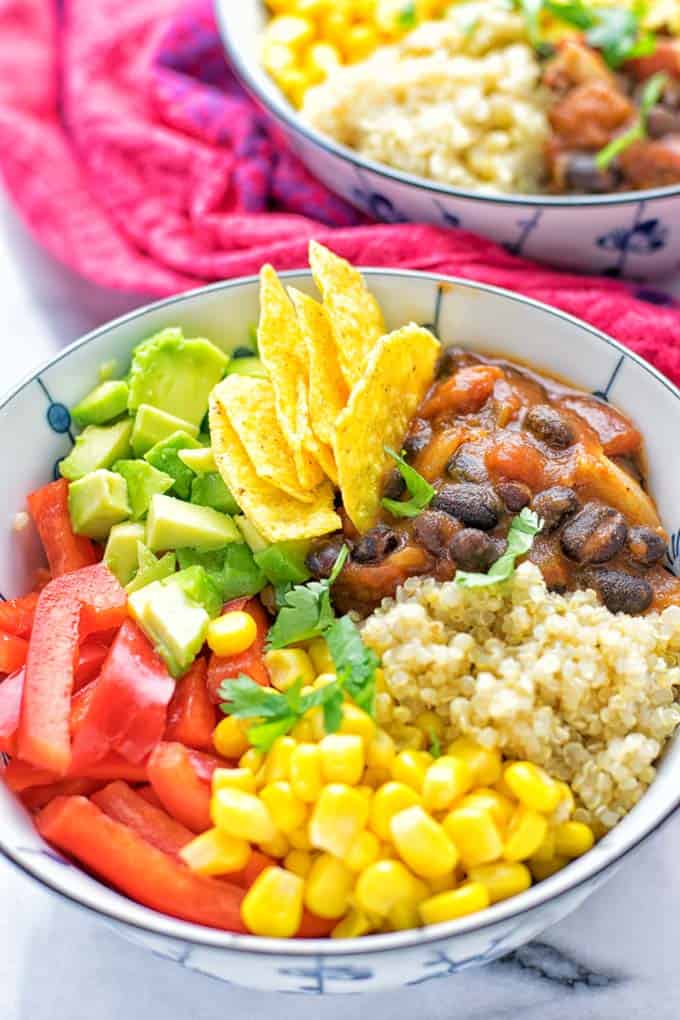 Delicious, aromatic black beans in a beautiful chili spice sauce paired with fresh, crips veggies and hearty quinoa creates a beautiful, satisfying and oh-so-yummy dish! Add in some tortilla chips for an extra crunch. This buddha bowl is such the put a smile on your face.  Head on over and check it out!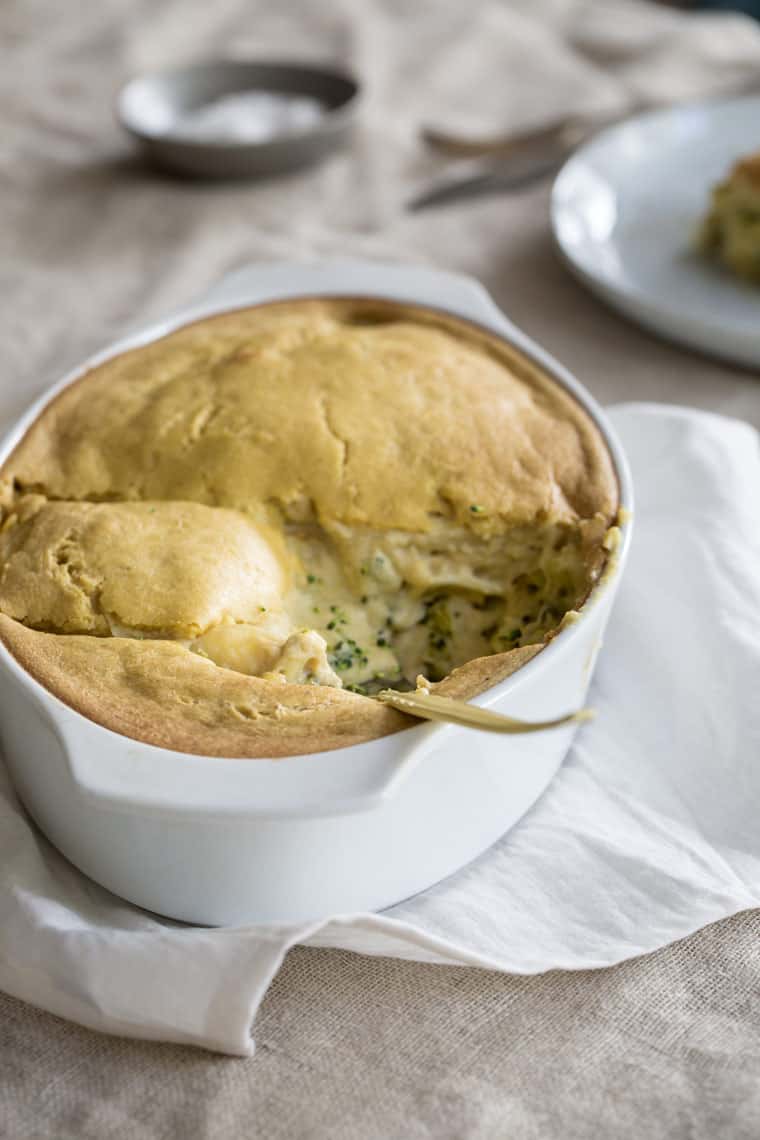 Velvety, rich, and oh-so-satisfying this Creamy Vegan Potato Broccoli Casserole is comfort food at its finest. Broccoli and potatoes are layered and bathed in a beautiful cheesy cashew sauce. Baked to perfection, this delicious dish is sure to please! Head on over and check it out!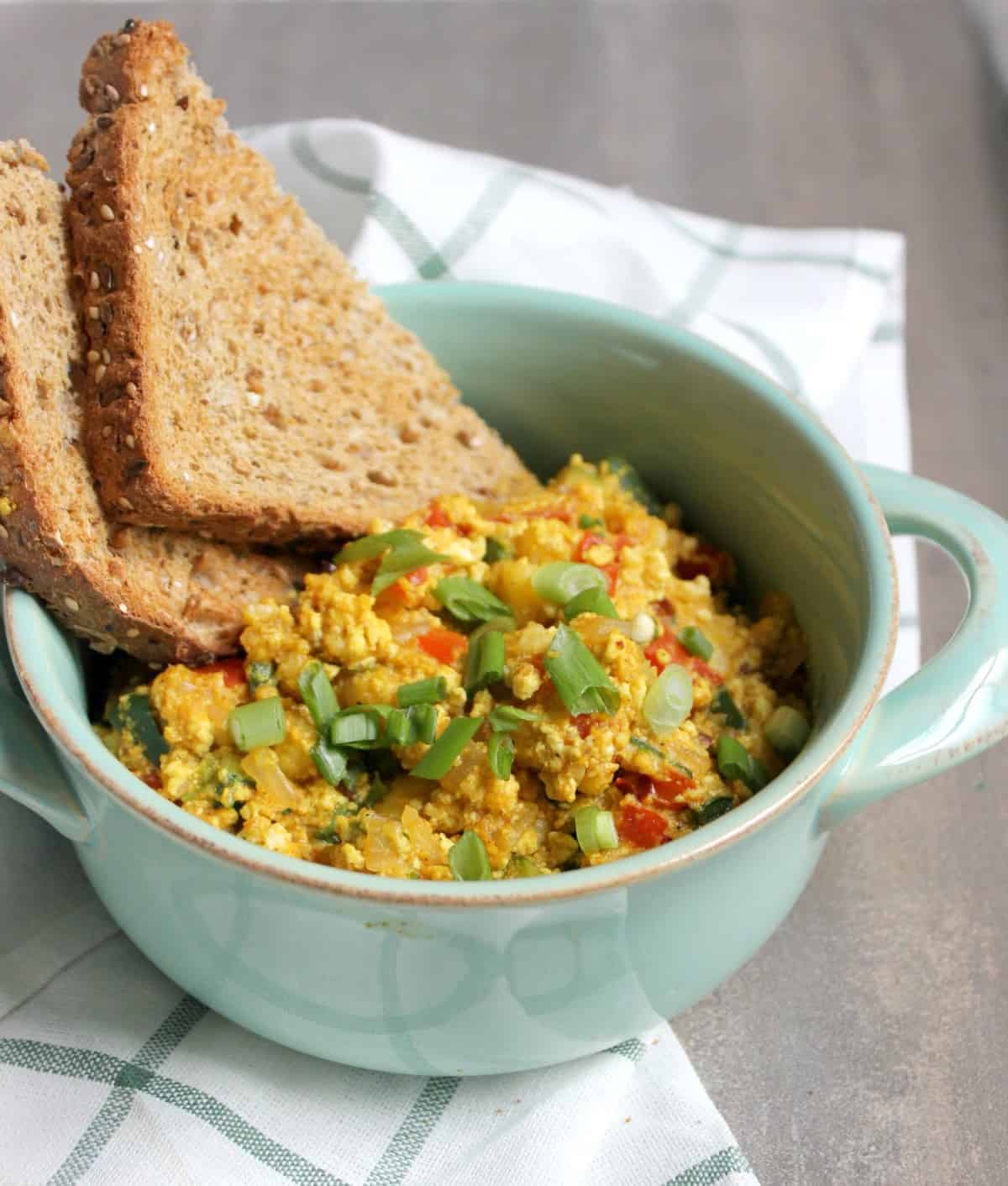 Tofu Polenta Breakfast Scramble
Yay, it's breakfast for dinner with this delicious and satisfying Tofu Polenta Breakfast Scramble. This beautiful and easy dish comes together quickly for a perfect weeknight meal. Wholesome zucchini, peppers, onions, along with polenta and tofu create this yummy dish that will sure to bring the whole family running to the dinner table. Head on over and check it out! (Note: Unfortunately, Summer + Spice is no longer blogging.)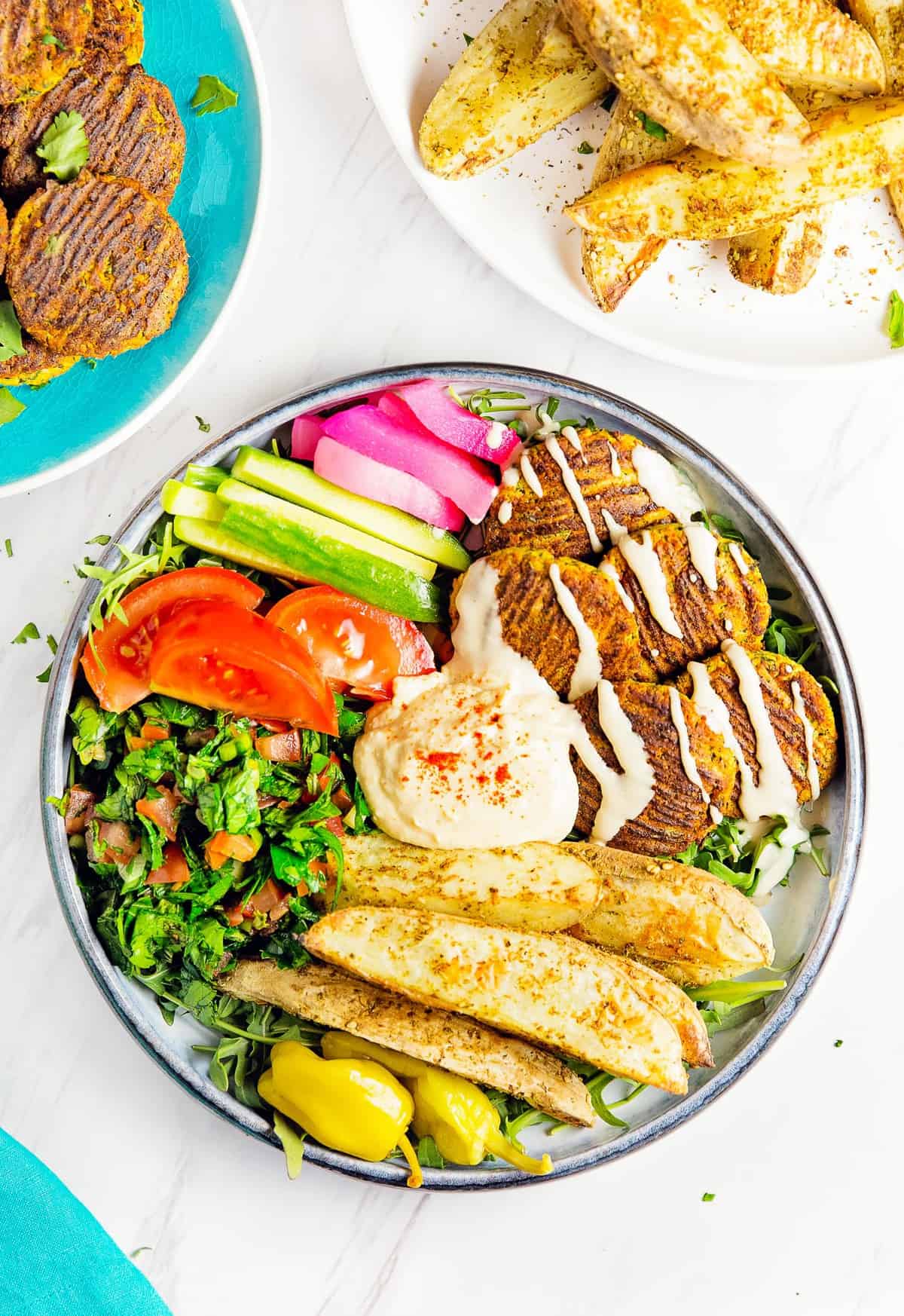 Healthy and delicious, vegan Baked Falafel is perfect for stuffing in pita pockets or creating scrumptious falafel bowls.  Super tasty and oh so yummy, they are sure to please everyone in the family, making oven-baked falafels a wonderful Whole Food Plant Based flavorful dish. Pair these tasty falafels with zaater fries, oil free tabouli, and hummus for a wonderful Middle Eastern Meal.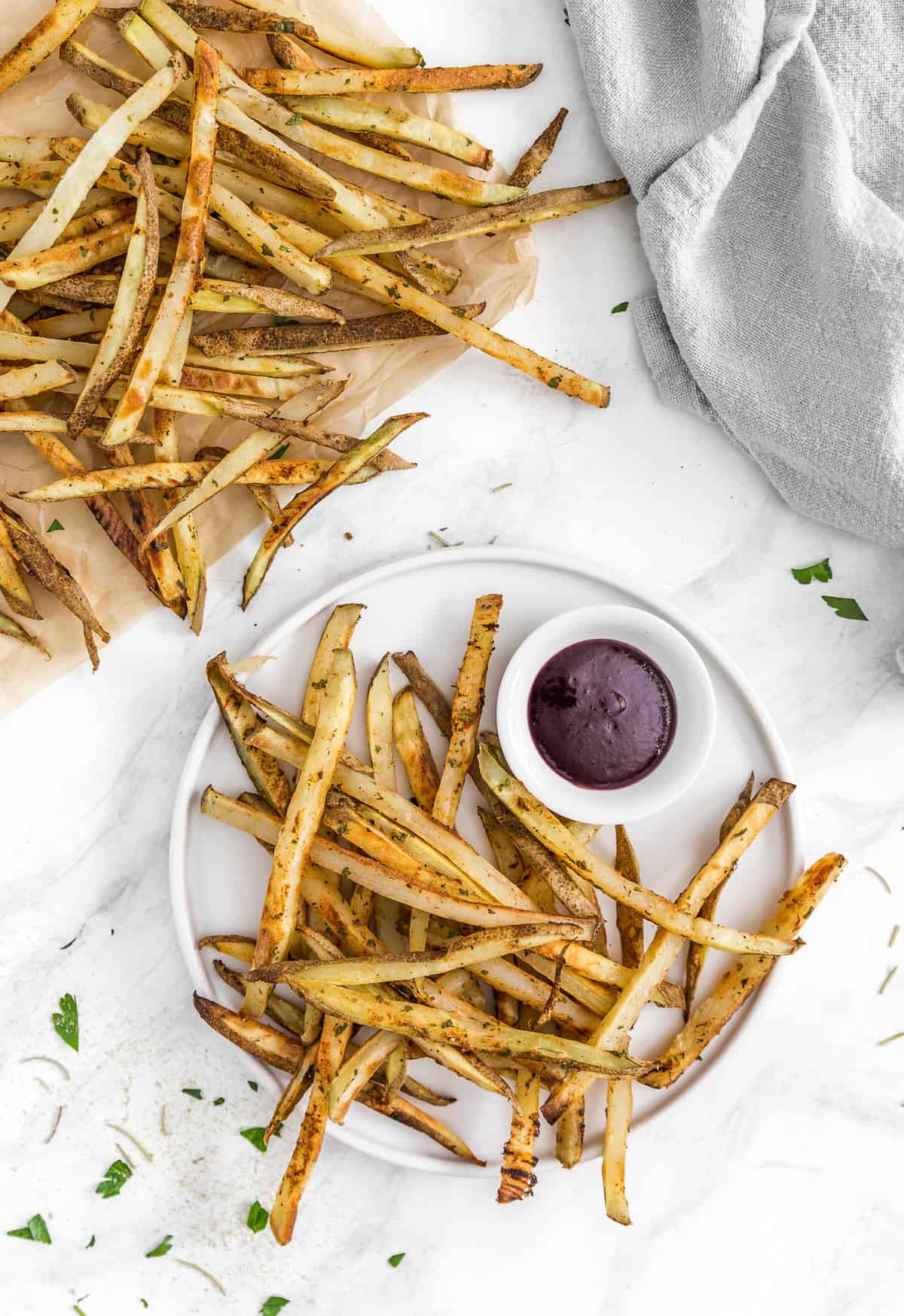 Step up your game with something different and delicious! These tasty Oven Roasted Rosemary Potatoes and yummy Blueberry Balsamic Dipping Sauce are just the ticket.  Perfectly crispy oven roasted potatoes with just the right amount of rosemary are paired with a gorgeous blueberry balsamic dipping sauce that is out of this world flavorful; a fabulous Whole Food Plant Based recipe.