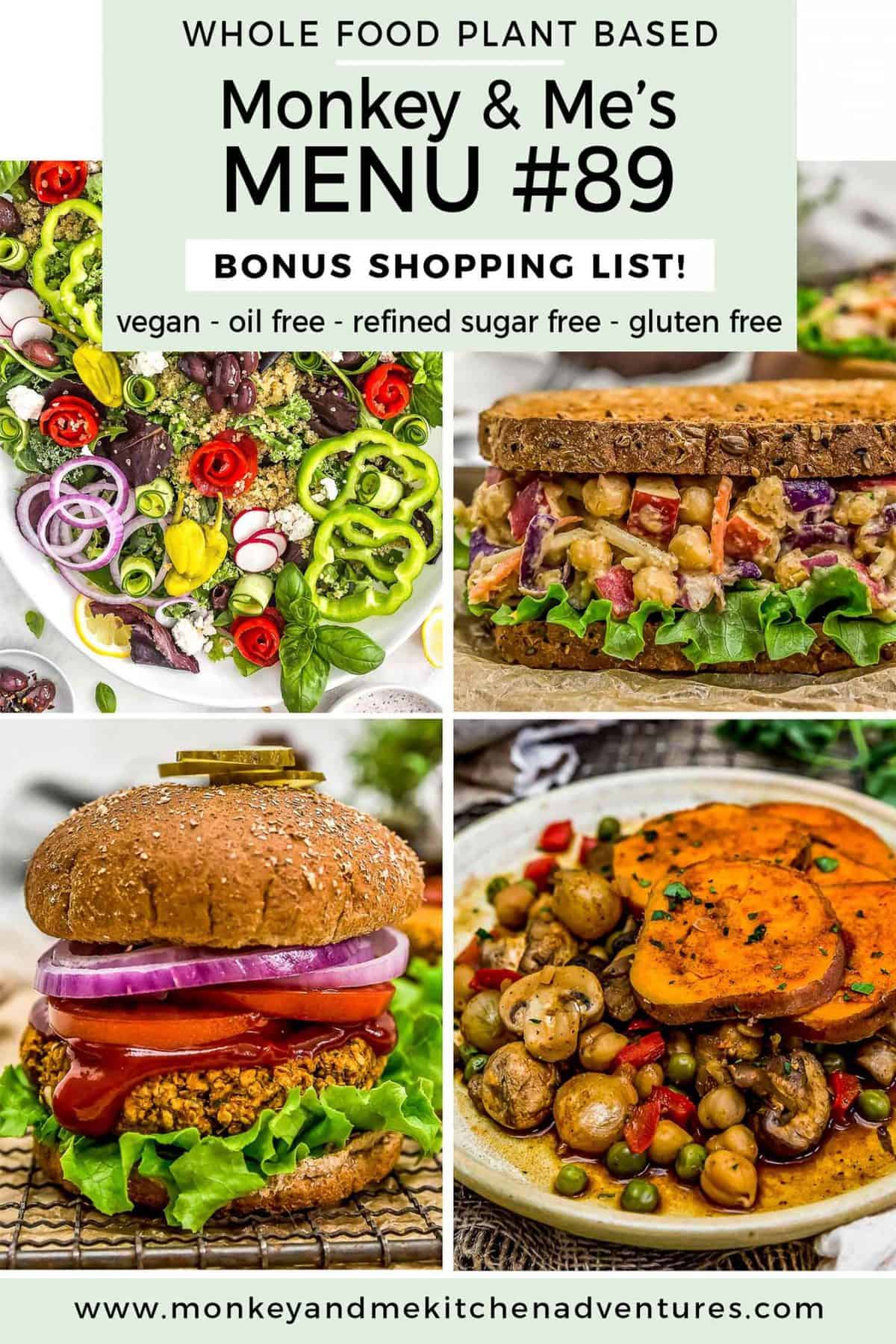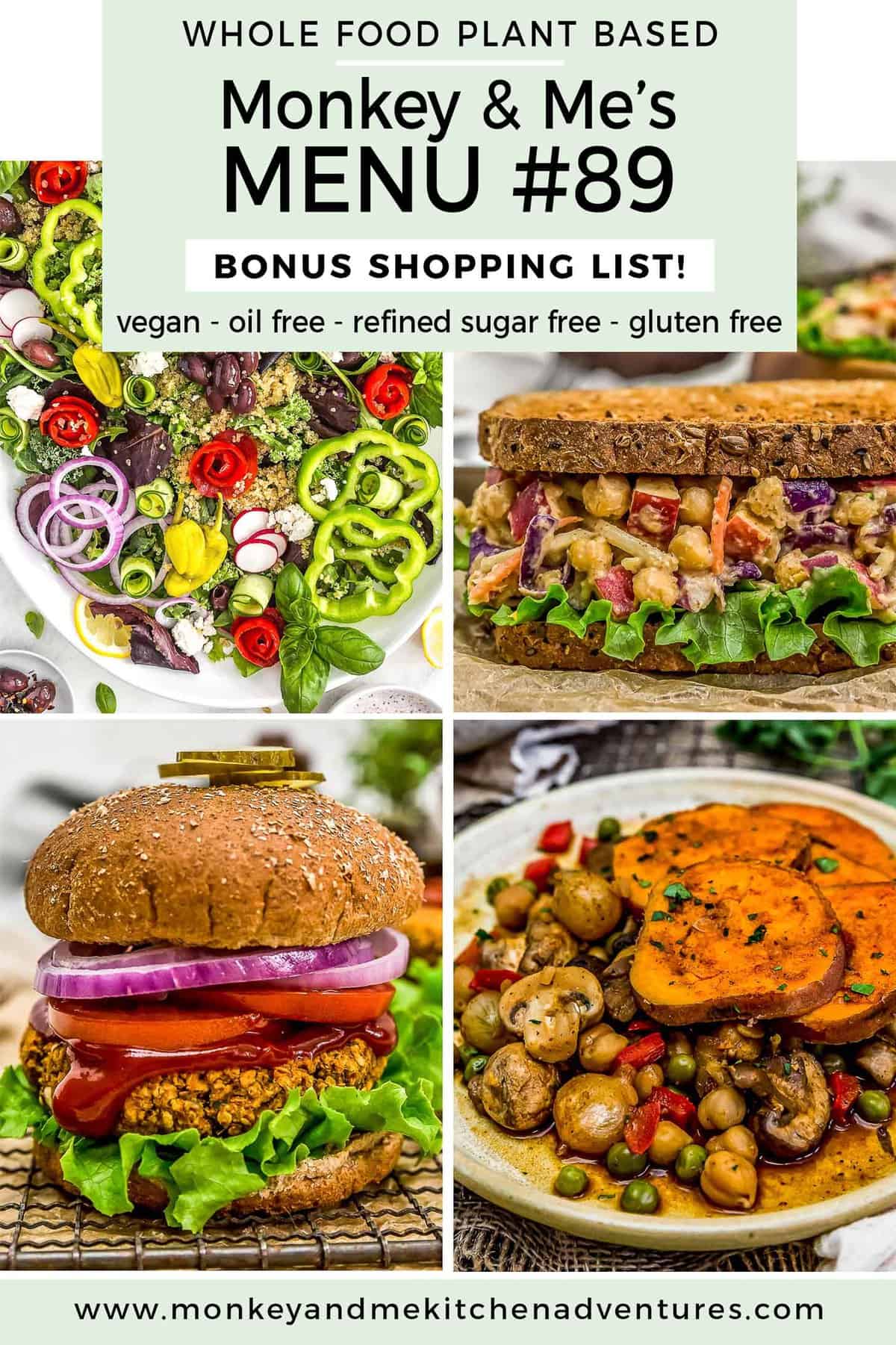 This week's Monkey and Me's Menu features some tasty recipes.  Menu #89 includes a FREE bonus shopping list.  All recipes are Whole Food Plant Based, vegan, plant based, oil free, refined sugar free, no highly processed ingredients, and gluten free.

Downloadable Menu which offers the following:

2 Breakfast ideas
2 Lunch ideas
2 Snack Ideas
5 Dinner Ideas, including a FREE downloaded shopping list (PDF – Below)

A comprehensive (downloadable) shopping list for the 5 Dinners

The shopping list is segmented into the common grocery store sections like "produce, spices, etc." making it easy to pick up these items from your local grocery store.
It also includes product suggestions that are Whole Food Plant Based compliant* for easy reference.  Note: These products are suggestions, please feel free to select your own favorite products.
Includes helpful codes so you can easily subtract items that you choose not to make.

Downloadable Instructions on how the meal plan work.
Note:  The term "Whole Food Plant Based compliant" is from a general standpoint.  There are Whole Food Plant Based diet branches that restrict certain food items.  Our recipes are all Whole Food Plant Based compliant based upon a high-level compliance standpoint. i.e. vegan, plant based, oil free, refined sugar free, minimally processed foods.
Some breakfast, lunch, and snack ideas are simple concepts that require no recipe.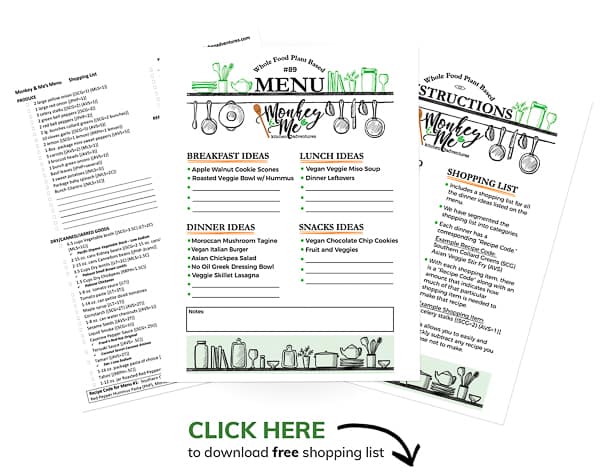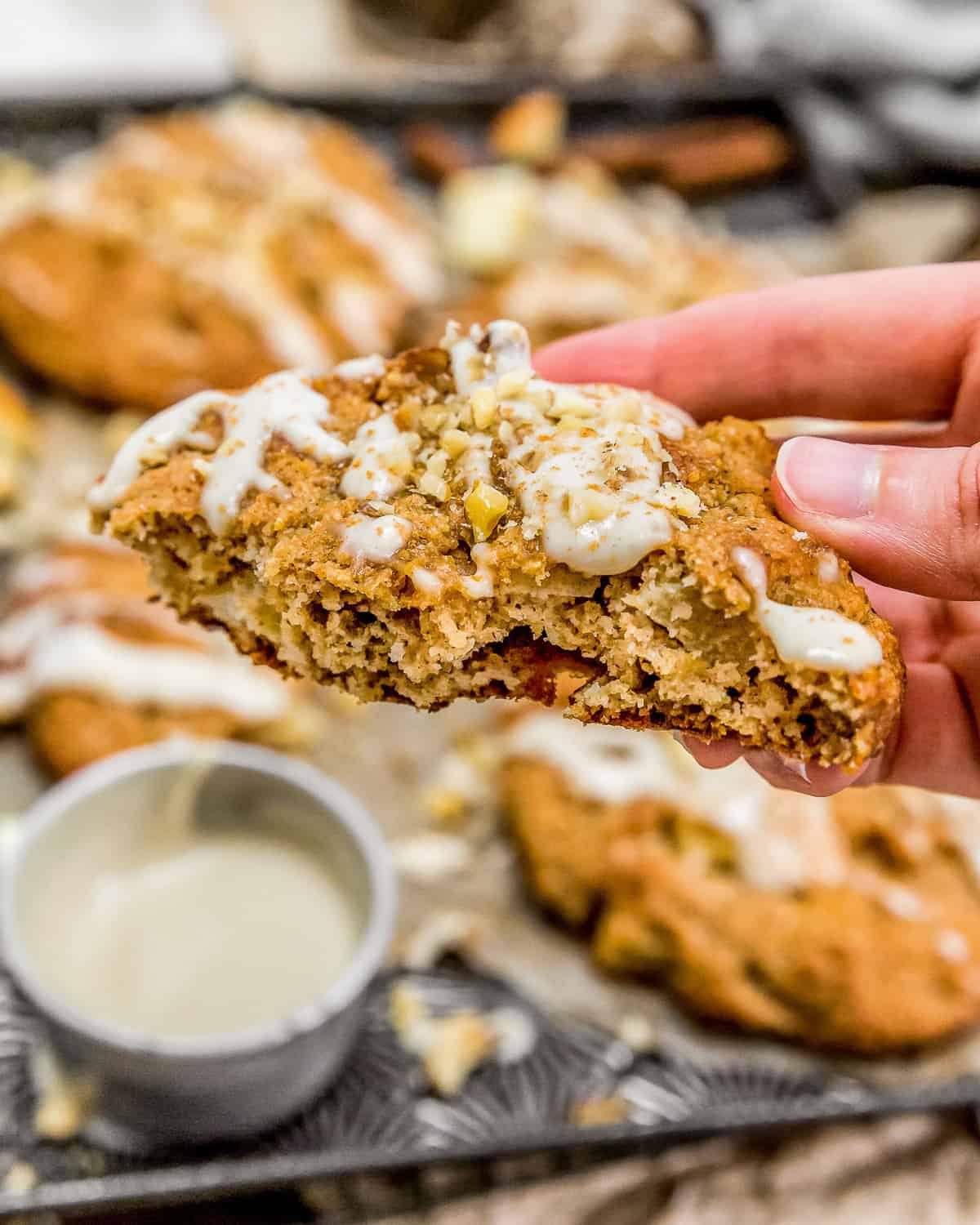 These comforting Apple Walnut Cookie Scones are truly dream worthy. Sweet cinnamon coated apples and tasty walnuts are baked into delicious cookie-scones that are perfect as a breakfast or dessert treat! Tender, soft, crumbly goodness has never been better. Your whole family will be high 5ing you while enjoying this delightful, wholesome treat. Anytime you can have dessert for breakfast, count us in!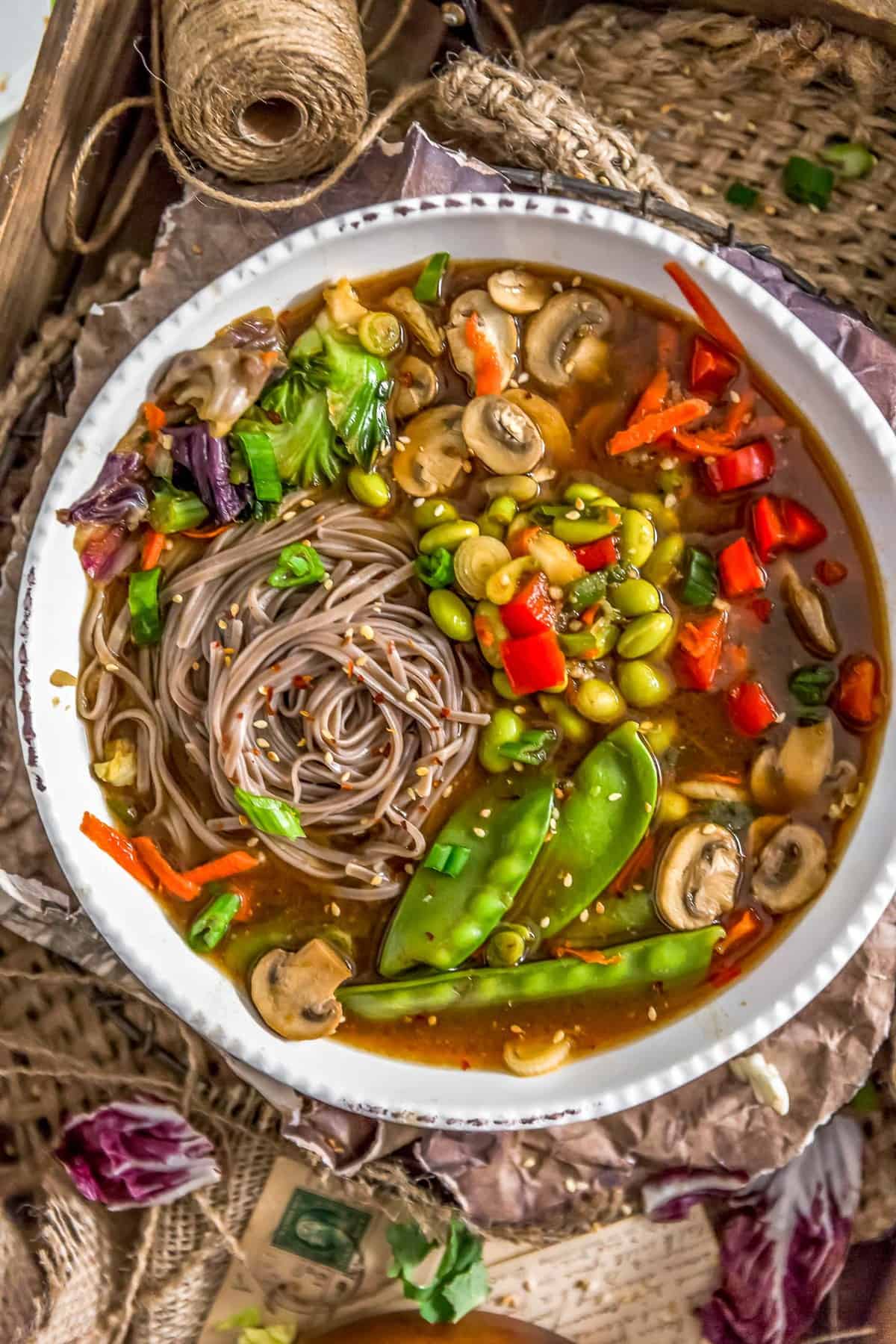 Packed with tons of wholesome veggies, this delicious and healing Vegan Veggie Miso Soup is a perfect one pot meal to boost your immune system and soothe your soul. Add in chewy soba noodles, spicy garlic chili paste, and your favorite toppings, and get ready to snuggle up with this fantastic flavorful soup.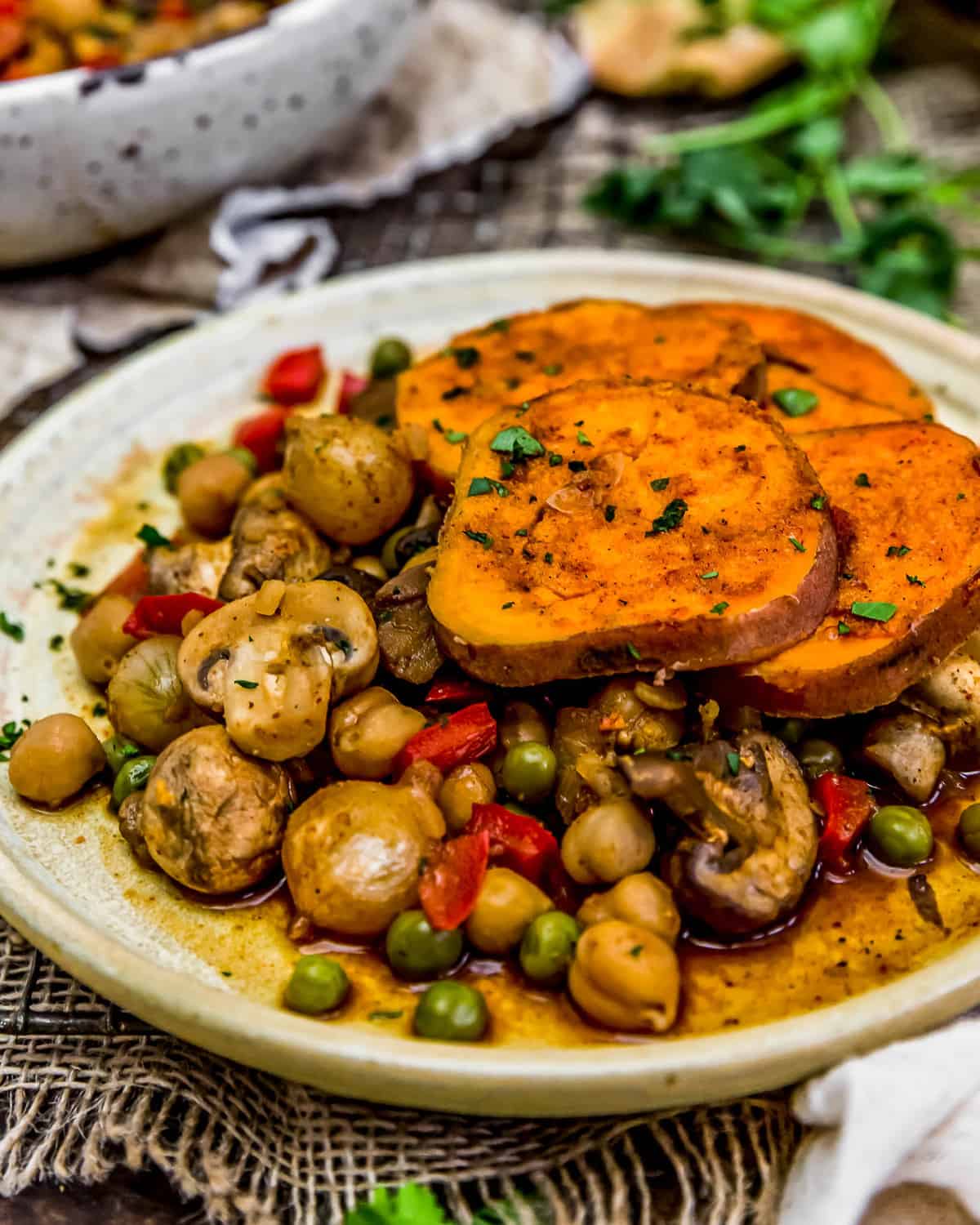 Nourishing sweet potatoes and hearty mushrooms shine bright in this beautiful Moroccan Mushroom Tagine. This comforting and satisfying dish is bursting with delicious warming spices, sweet baby pearl onions, protein-packed chickpeas, vibrant red bell peppers, and tender peas.  The cozy stew-like tagine is sure to put a smile on your face.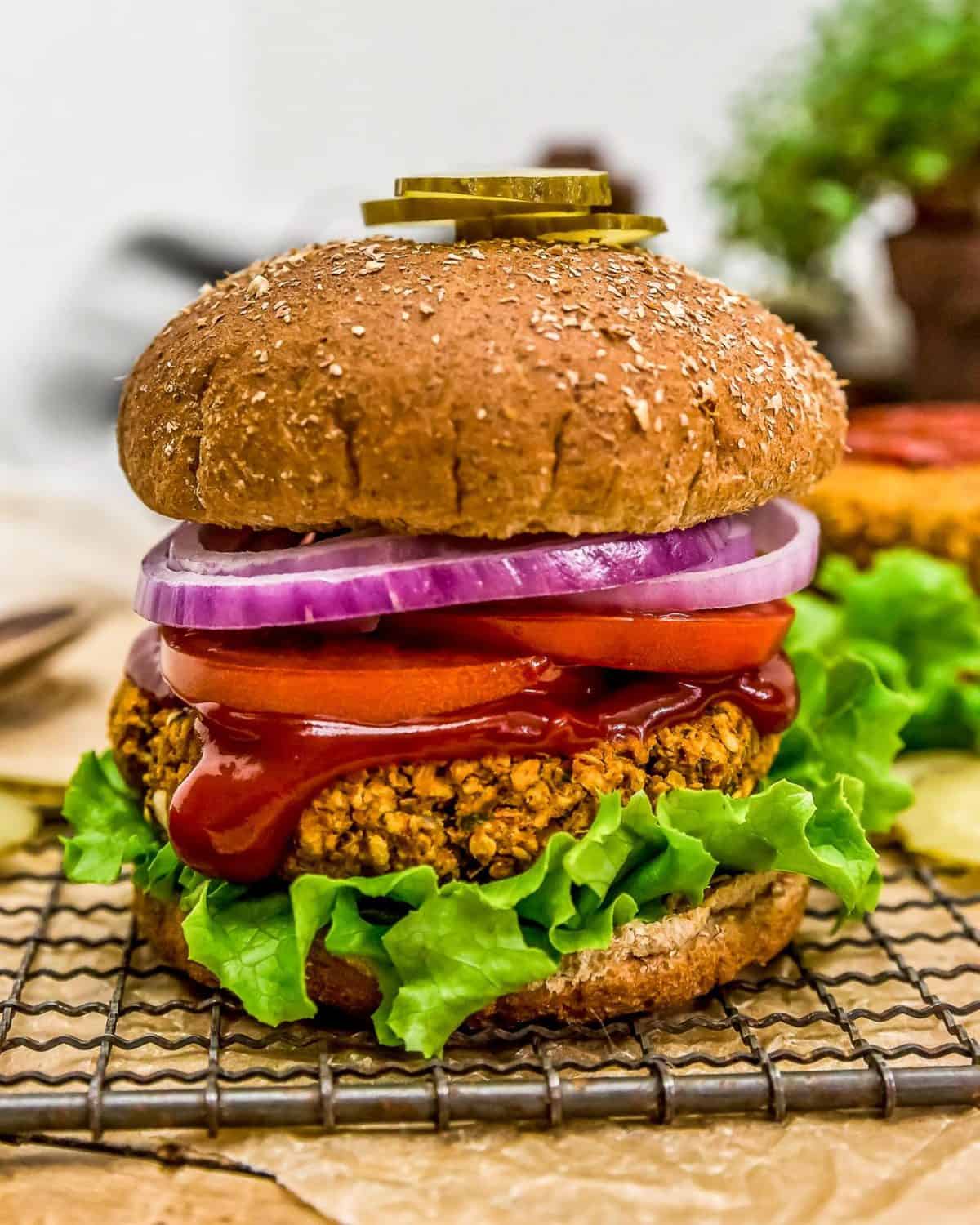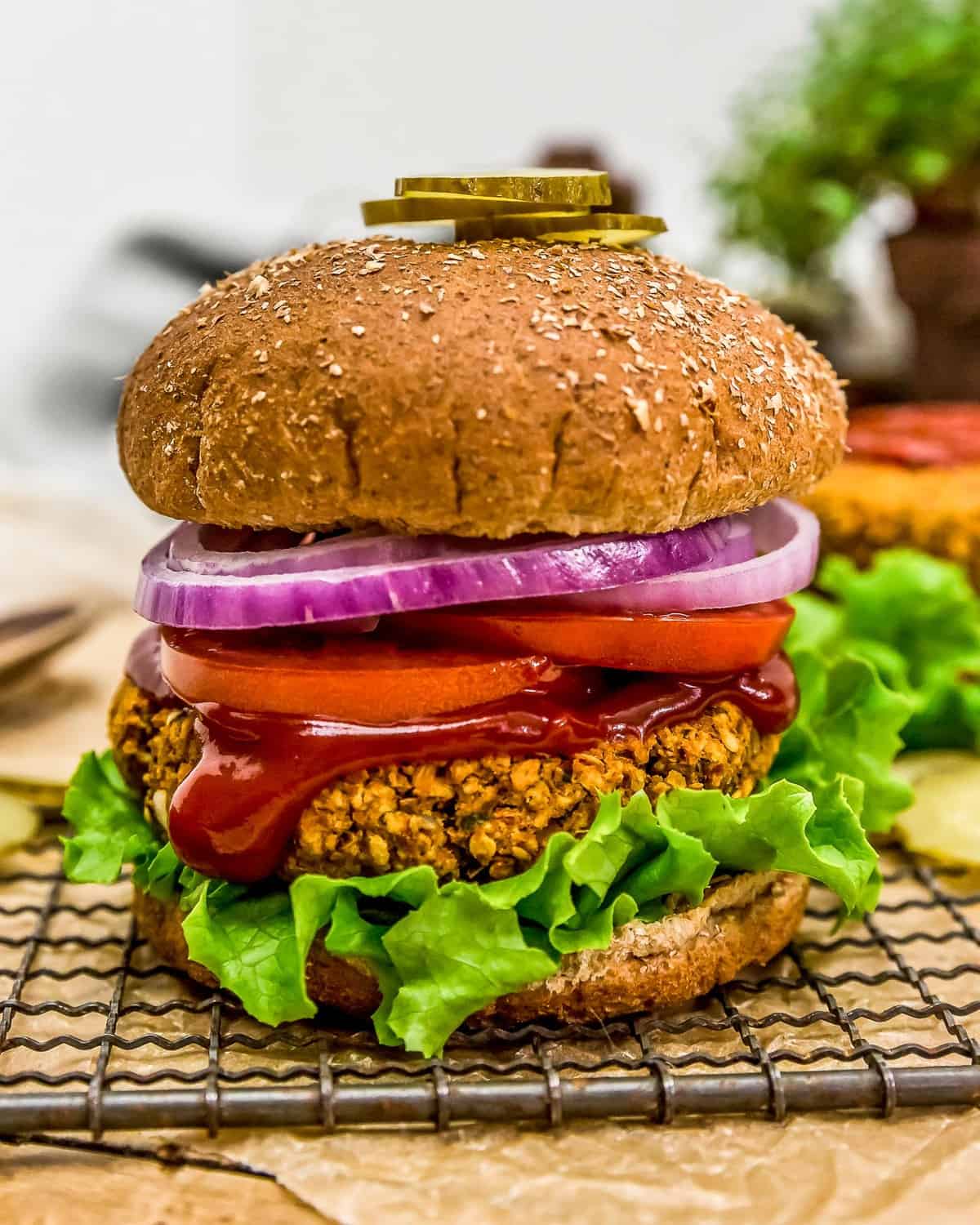 Packed with delicious Italian herbs and spices, this hearty Vegan Italian Burger is healthy, flavorful, and packed with a satisfying texture that has a perfectly crunchy exterior and a tender, but not mushy interior. It is everything a great veggie burger should be and so much more. The whole family will be raving about this yummy burger.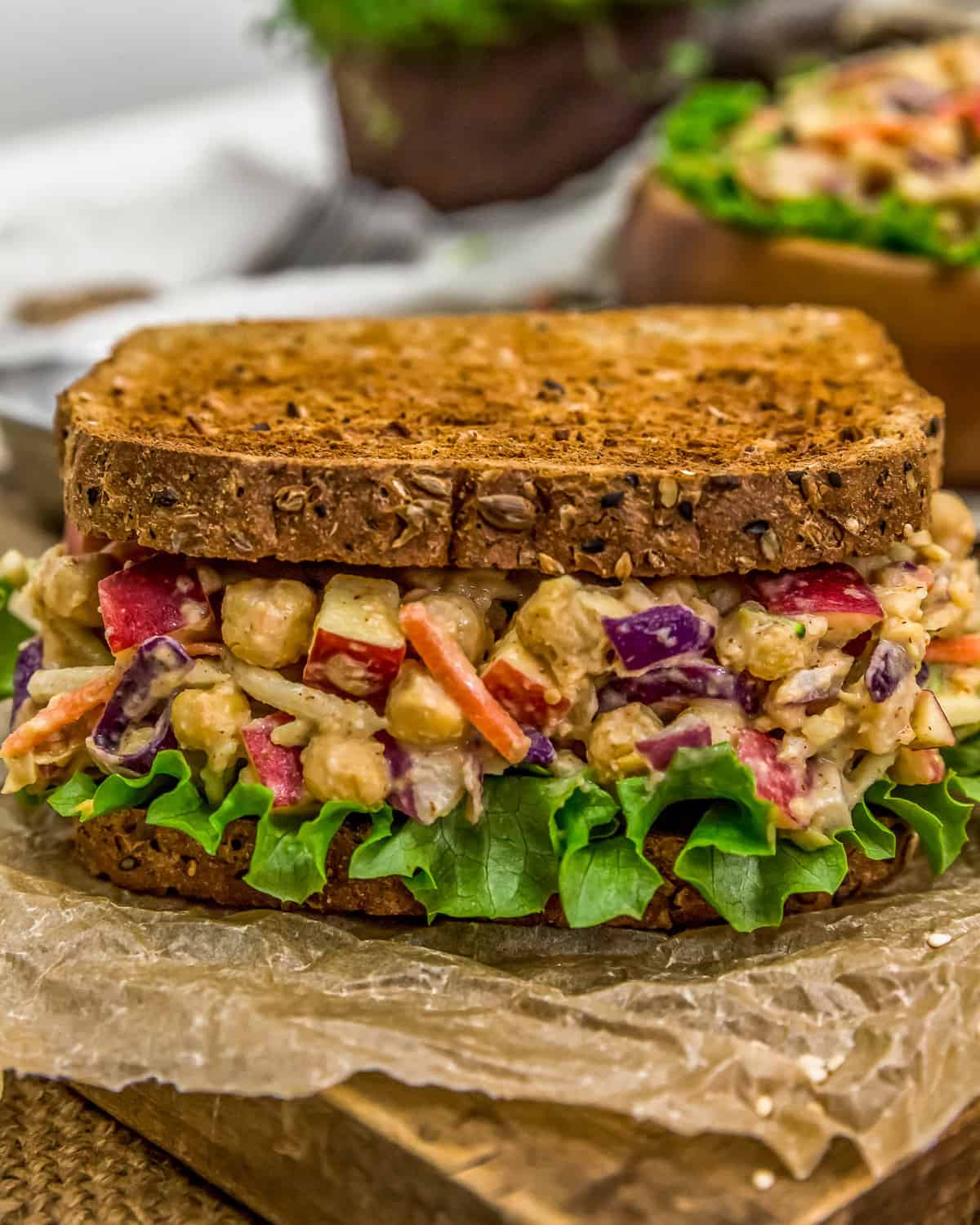 This sweet and savory Asian Chickpea Salad is bringing all the must haves together: texture, flavor, heartiness and perfect for a quick and tasty lunch. Full of healthy, feel-good ingredients and packed with tons of Asian flavor, this wholesome salad is filled with protein-packed chickpeas, nourishing rainbow slaw, sweet apples, and zesty red onions, all bathed in an awesome Asian inspired creamy dressing.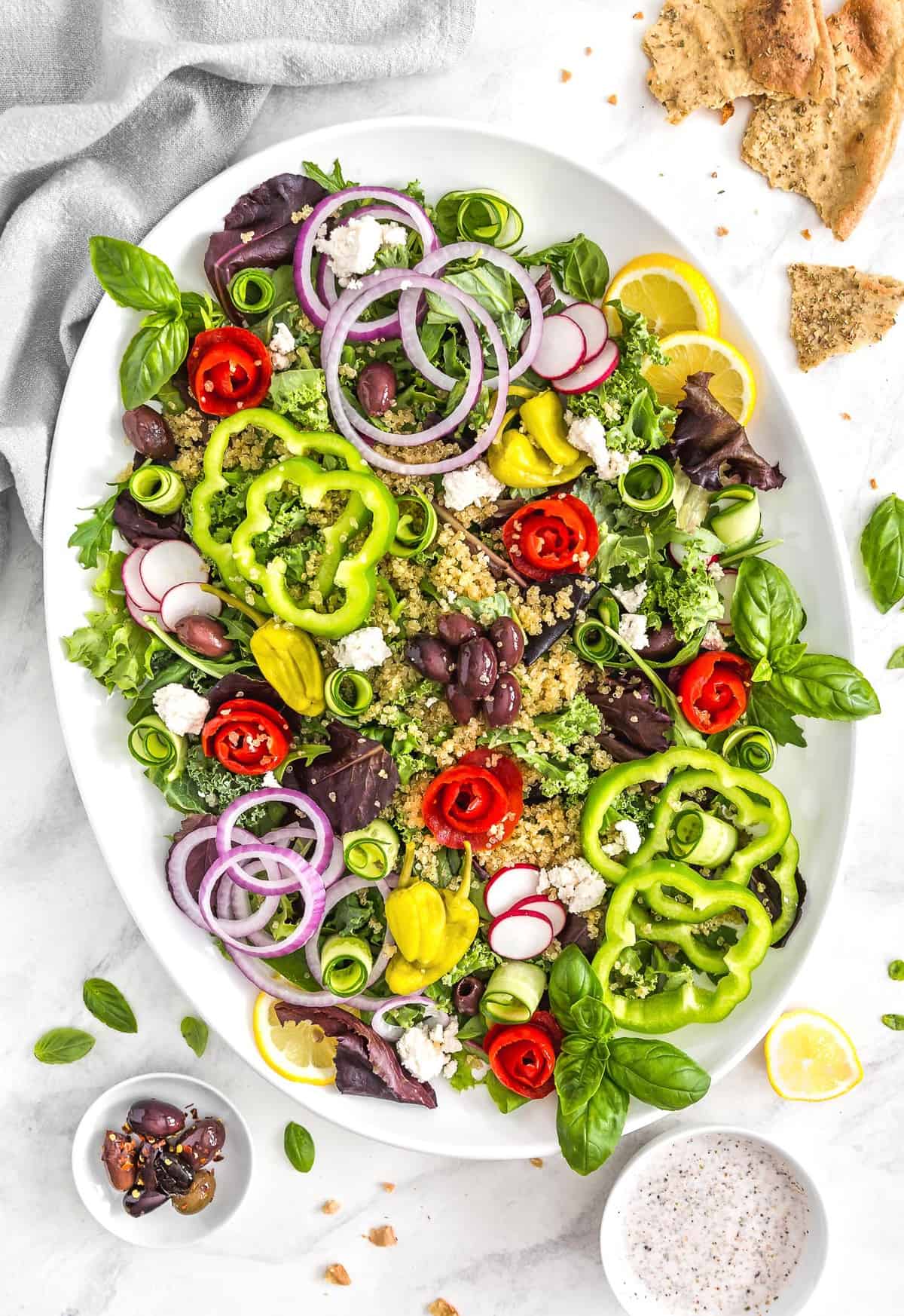 Tangy, herby No Oil Greek Dressing shines like the beautiful beacon of flavor-town! Full of vibrant, crisp veggies, this refreshing No Oil Greek Salad is sure to be a new family favorite!  Authentic and delicious, this salad features all your Greek veggie favorites, plus some yummy wholesome extras! Perfect for dinner or a great side salad for an outta this world nutritious meal.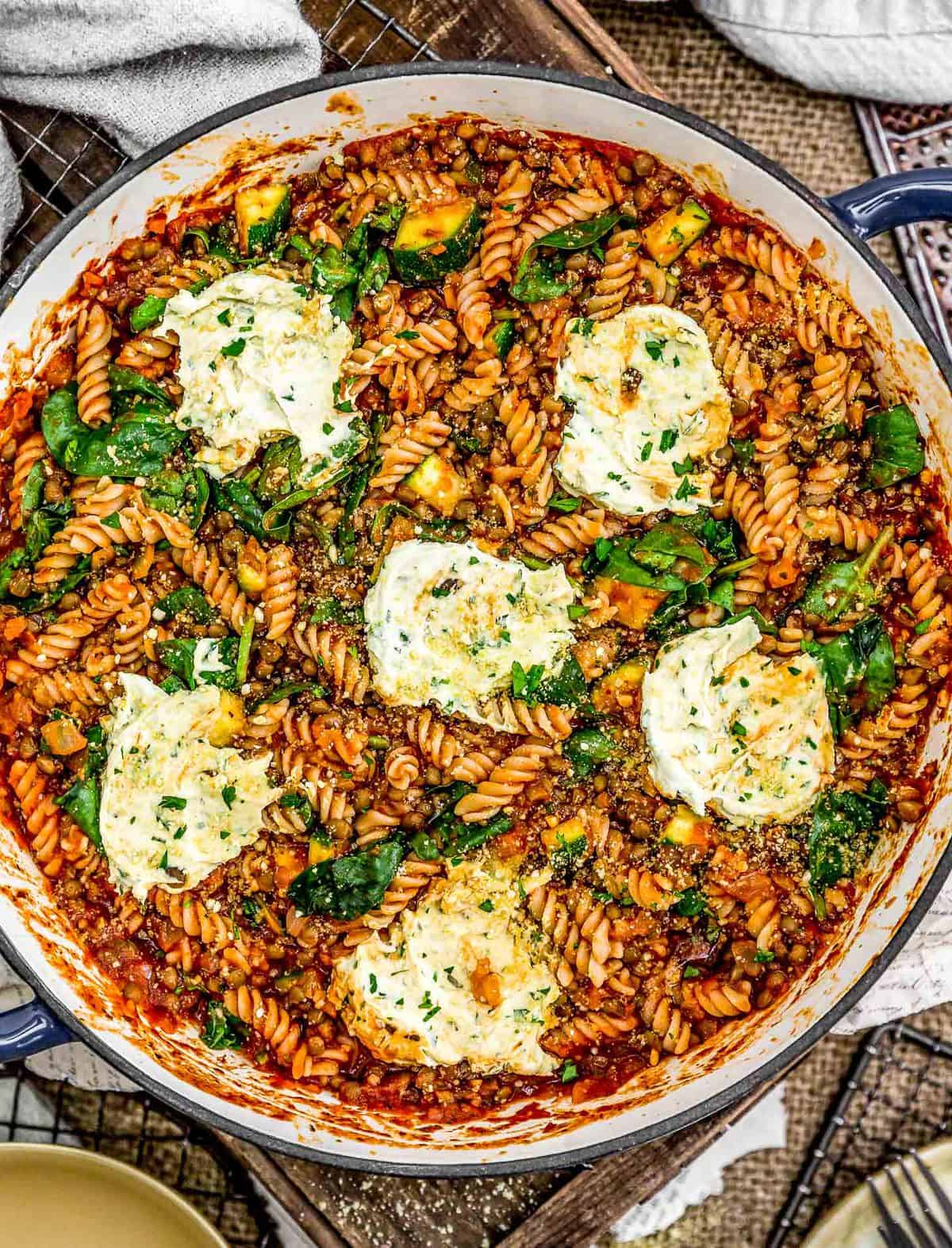 For when you are craving all the deliciousness of lasagna without the layers and baking, we've got an ultra-satisfying, comforting Veggie Skillet Lasagna that totally fits the ticket. Punch my card please! It's easy, it's utterly delicious, and it's full of amazing plant powerhouse goodness. Protein packed lentils and wholesome veggies all bathed in an aromatic sauce topped with dollops of flavorful vegan creamy cheese makes for an easy dish that you simply won't be able to get enough.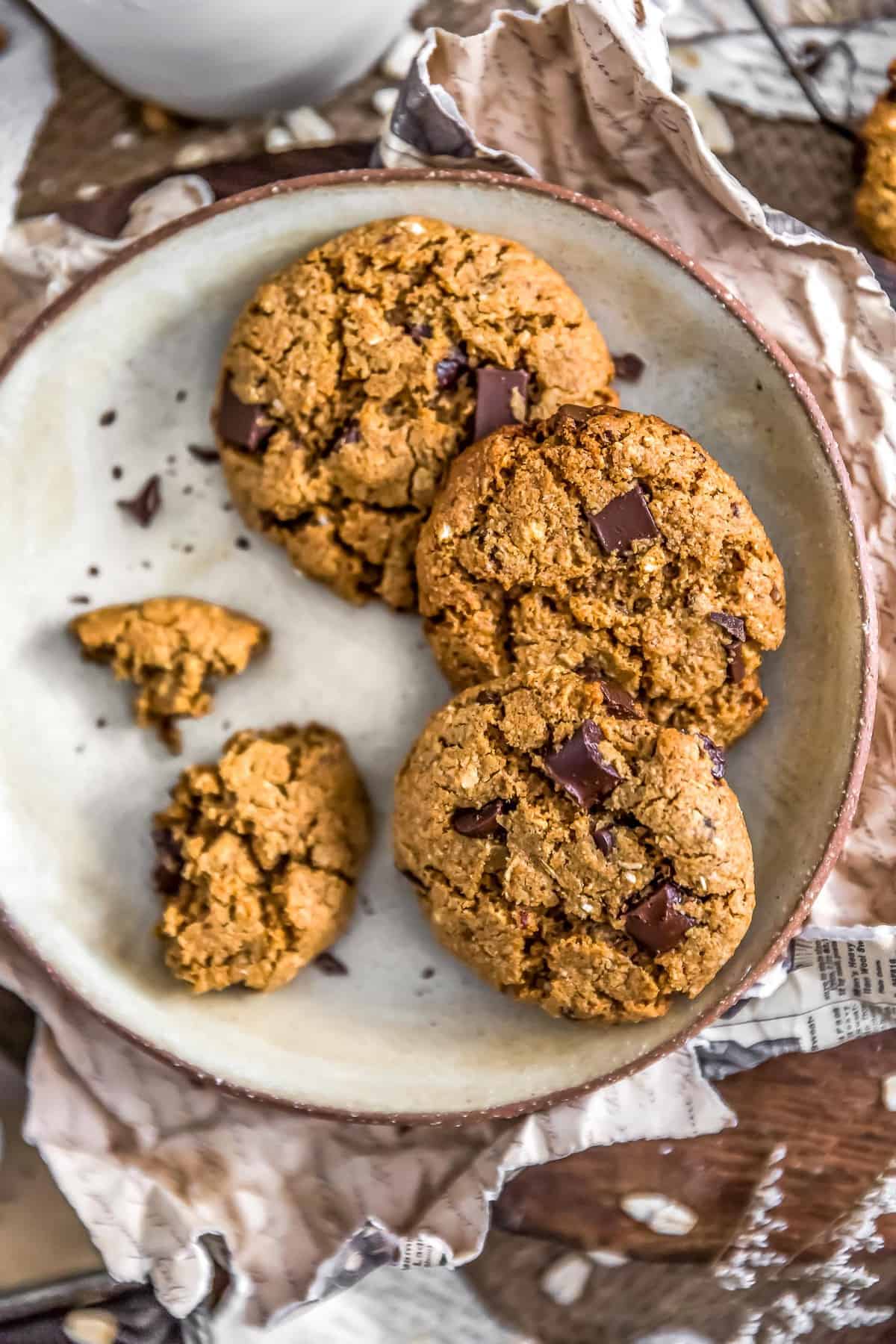 Chocolate Chip Cookies are truly the most quintessential satisfying cookie that just saying the name makes you smile, and these perfectly soft, ultra-thick, amazingly delicious Healthy Vegan Chocolate Chip Cookies are all that and more!  Warm gooey melty chocolate chips are nestled inside a soft, chewy cookie that is sure to knock your socks off.