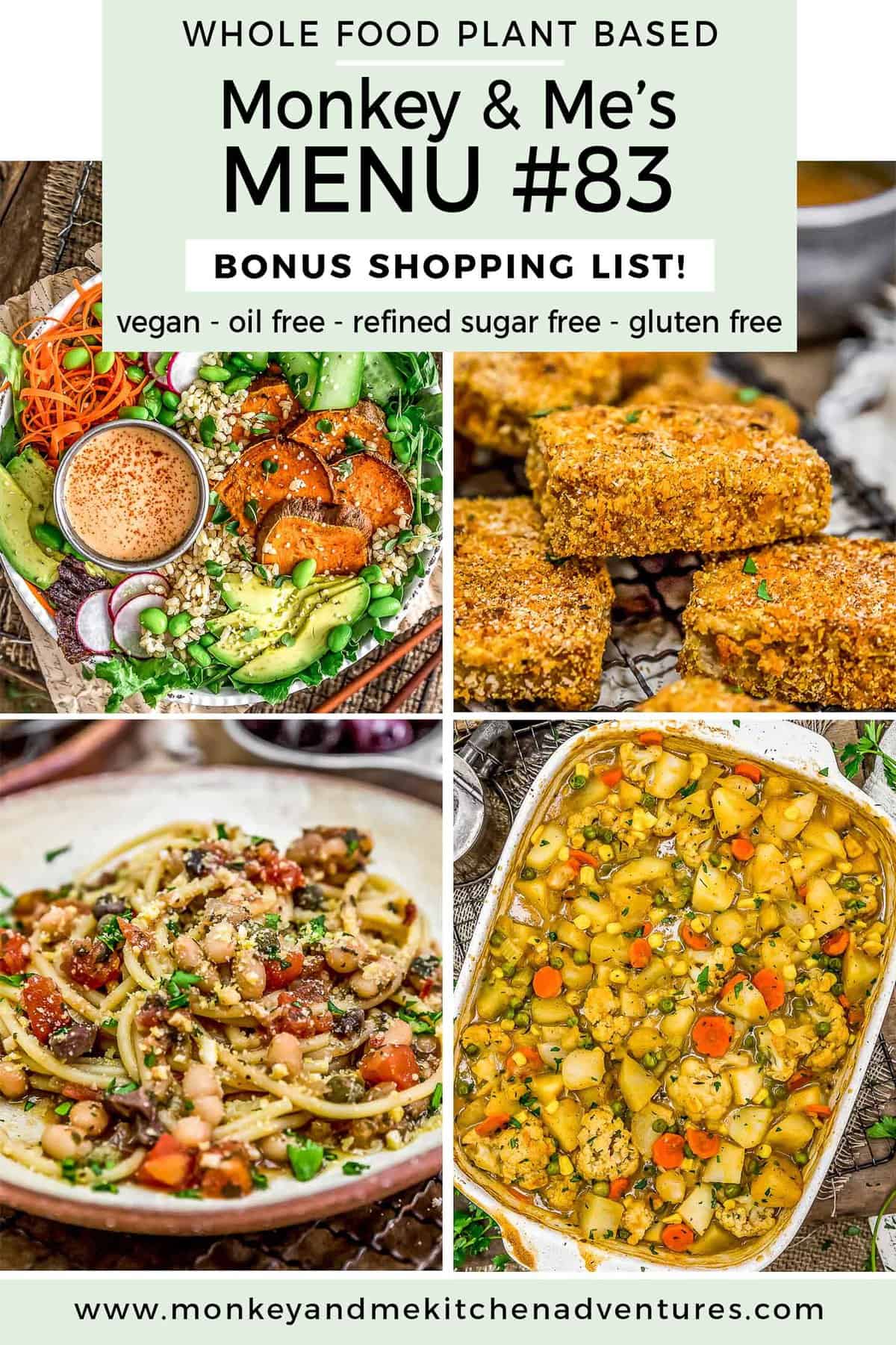 This week's Monkey and Me's Menu features some tasty recipes.  Menu #83 includes a FREE bonus shopping list.  All recipes are Whole Food Plant Based, vegan, plant based, oil free, refined sugar free, no highly processed ingredients, and gluten free.

Downloadable Menu which offers the following:

2 Breakfast ideas
2 Lunch ideas
2 Snack Ideas
5 Dinner Ideas, including a FREE downloaded shopping list (PDF – Below)

A comprehensive (downloadable) shopping list for the 5 Dinners

The shopping list is segmented into the common grocery store sections like "produce, spices, etc." making it easy to pick up these items from your local grocery store.
It also includes product suggestions that are Whole Food Plant Based compliant* for easy reference.  Note: These products are suggestions, please feel free to select your own favorite products.
Includes helpful codes so you can easily subtract items that you choose not to make.

Downloadable Instructions on how the meal plan work.
Note:  The term "Whole Food Plant Based compliant" is from a general standpoint.  There are Whole Food Plant Based diet branches that restrict certain food items.  Our recipes are all Whole Food Plant Based compliant based upon a high-level compliance standpoint. i.e. vegan, plant based, oil free, refined sugar free, minimally processed foods.
Some breakfast, lunch, and snack ideas are simple concepts that require no recipe.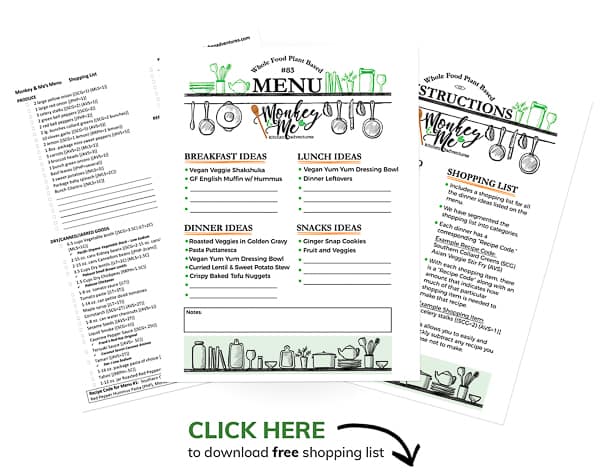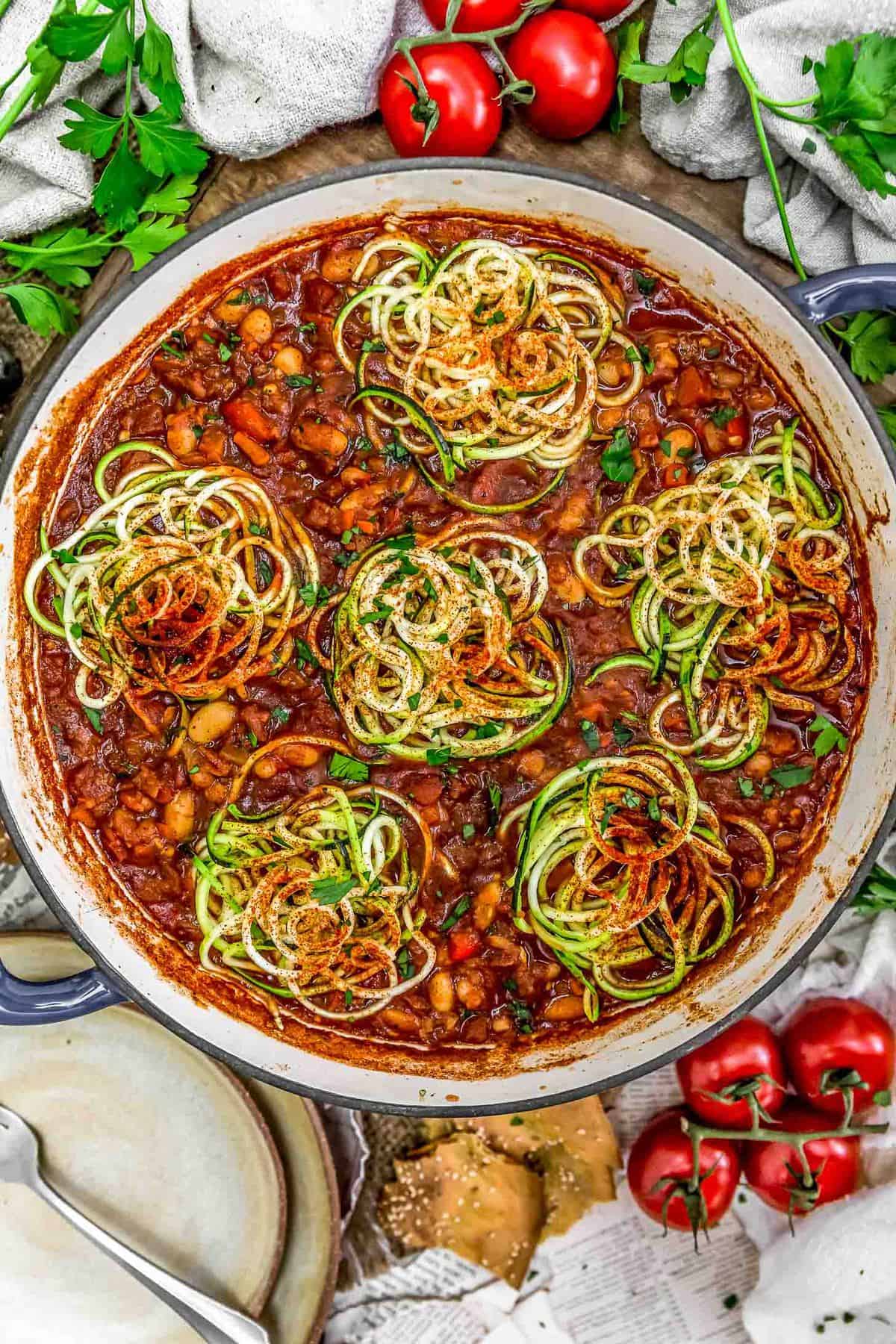 This beautifully spiced Vegan Veggie Shakshuka is bursting with flavor and boasting a fun veggie twist. Features nutrient-rich veggies including zesty onions, fresh red bell peppers, sweet carrots, earthy garlic, and hearty cannellini beans all bathed in vibrant aromatic tomato sauce and topped with zucchini zoodles. This tasty soul warming dish is full of feel good ingredients, herbs, and spices. Perfect for a savory breakfast or dinner and is sure to leave you satisfied and happy!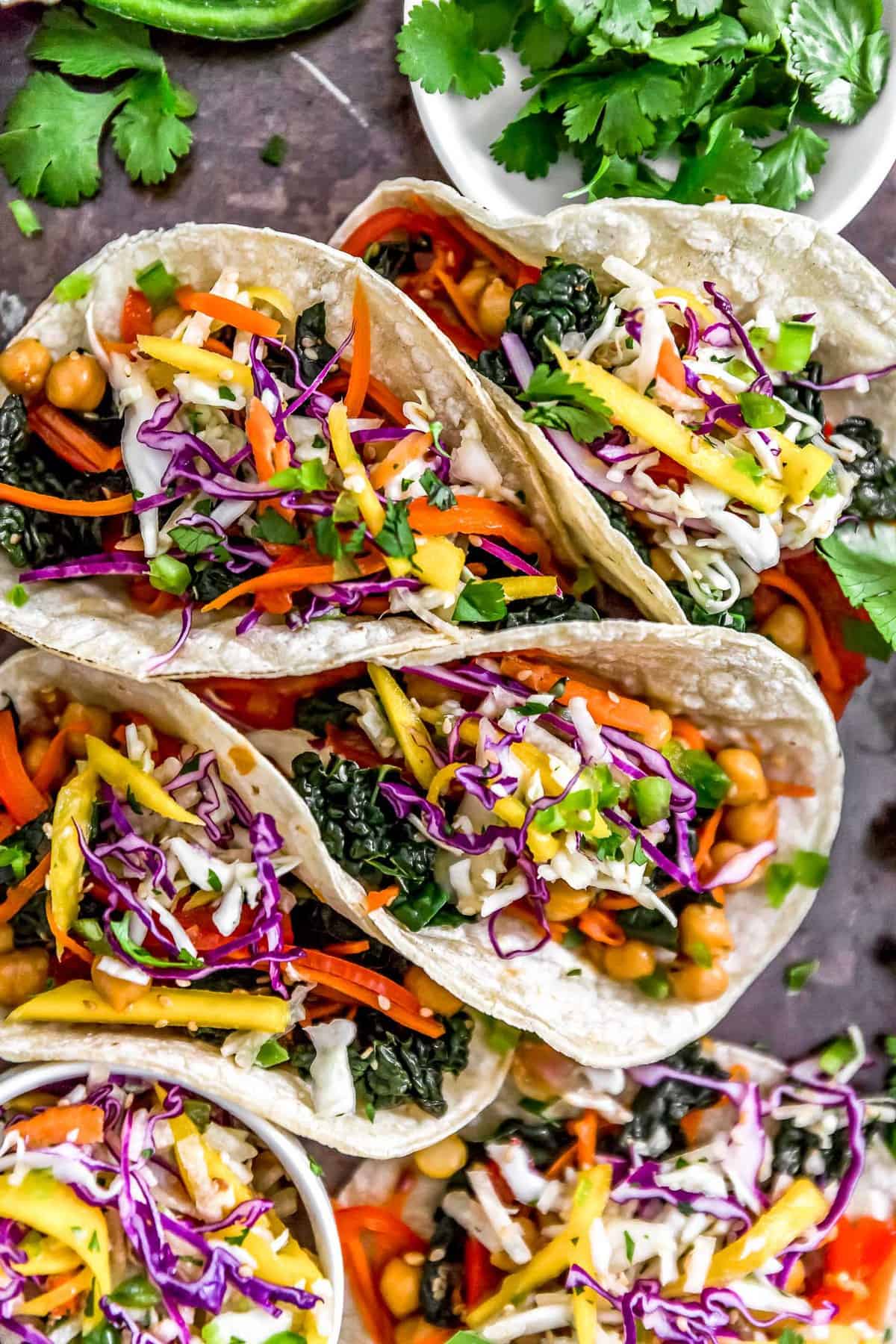 These are not your average tacos, we are blowing it up with an ultra-flavorful East meets West twist! These healthy Asian Rainbow Chickpea Tacos are so flippin' delicious with feel-good ingredients bathed in amazingly bold Asian sauce, all piled high on a tasty tortilla; it just can't be beat. Hearty chickpeas, zesty red onions, crisp red bell peppers, sweet carrots, and nourishing kale come together in the most flavorful way. This dish is sure to have the whole family seated at the table in a flash.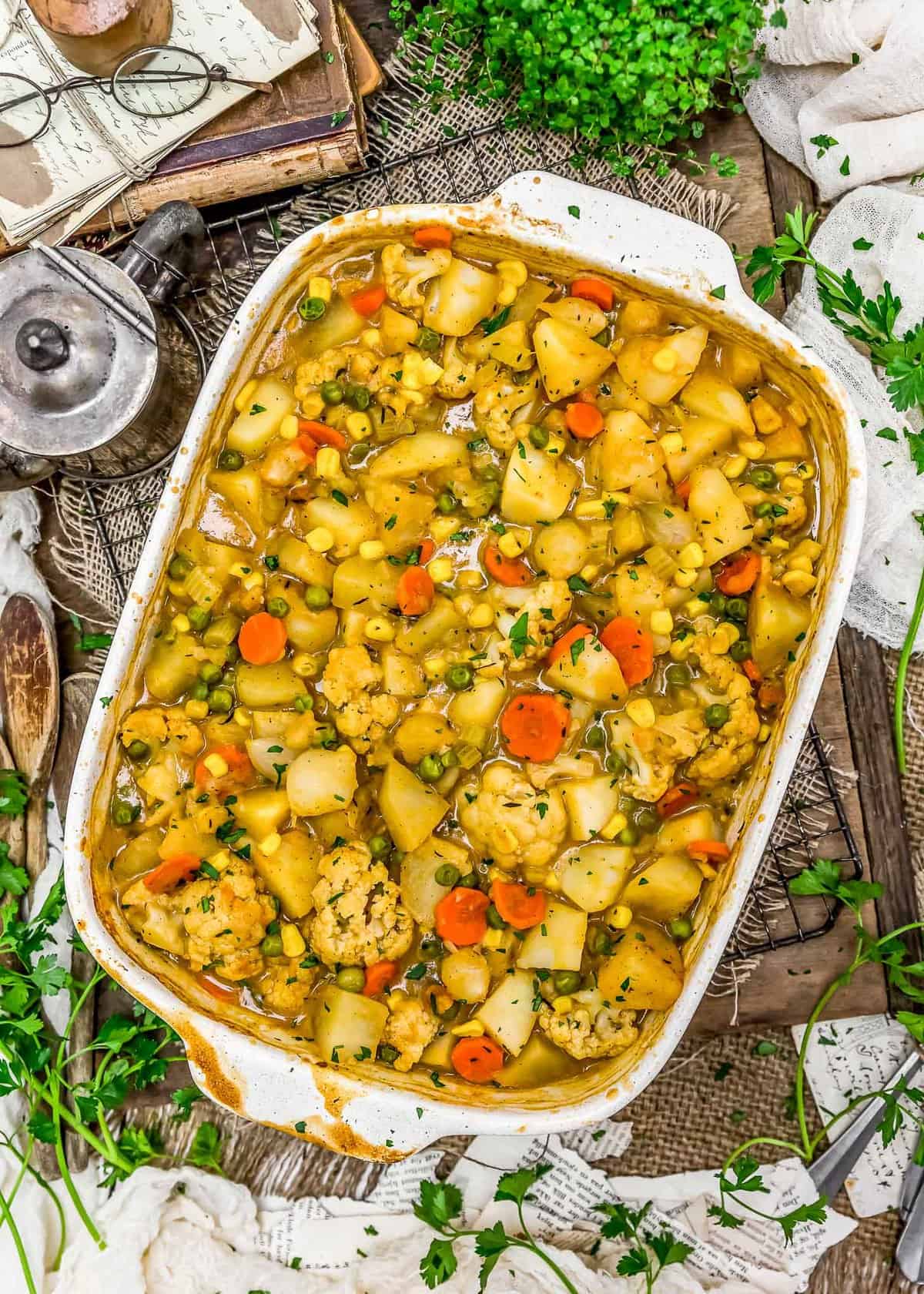 Grab a bowl and get ready for an ultimate comfort food paradise. Rich, flavorful, and cozy, this Roasted Veggies in Golden Gravy boasts hearty potatoes, sweet pearl onions, wholesome carrots, earthy celery, and nourishing cauliflower all bathed in an aromatic golden gravy. This perfectly seasoned gravy is full of soul warming goodness that is sure to have the entire family seated at the table in a flash to down all these tasty veggies. It's hearty, delicious, and sure to make your belly happy.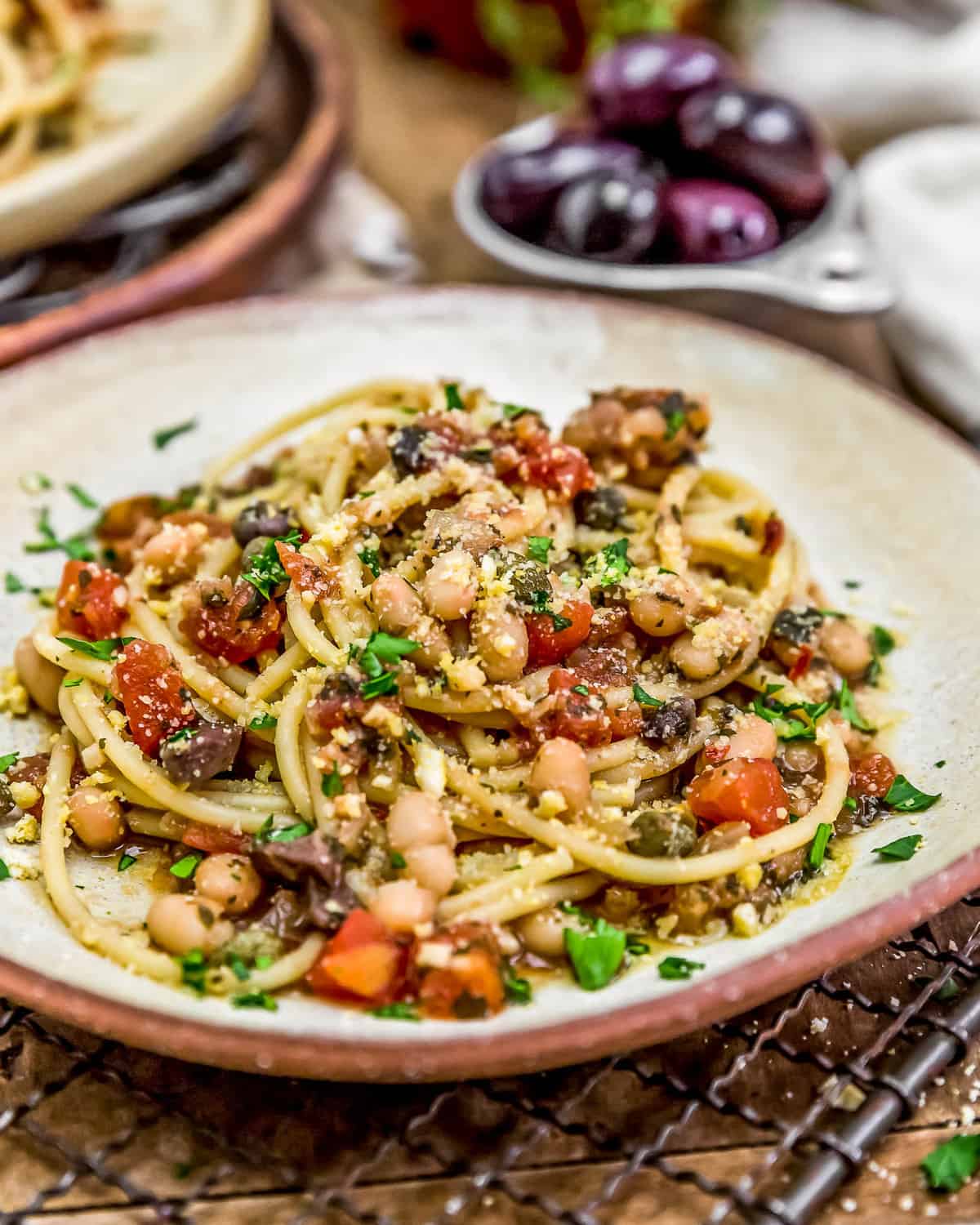 This delicious twist on an Italian classic is quick, easy, and oh-so-flavorful.  Our homemade, oil-free Pasta Puttanesca is full of bold olive yumminess with hearty beans, sweet tomatoes, briny capers, and aromatic spices. If you are an olive lover, then this pasta dish is for you! Plus, it can be whipped up in just about 20 minutes, making it perfect for busy week nights.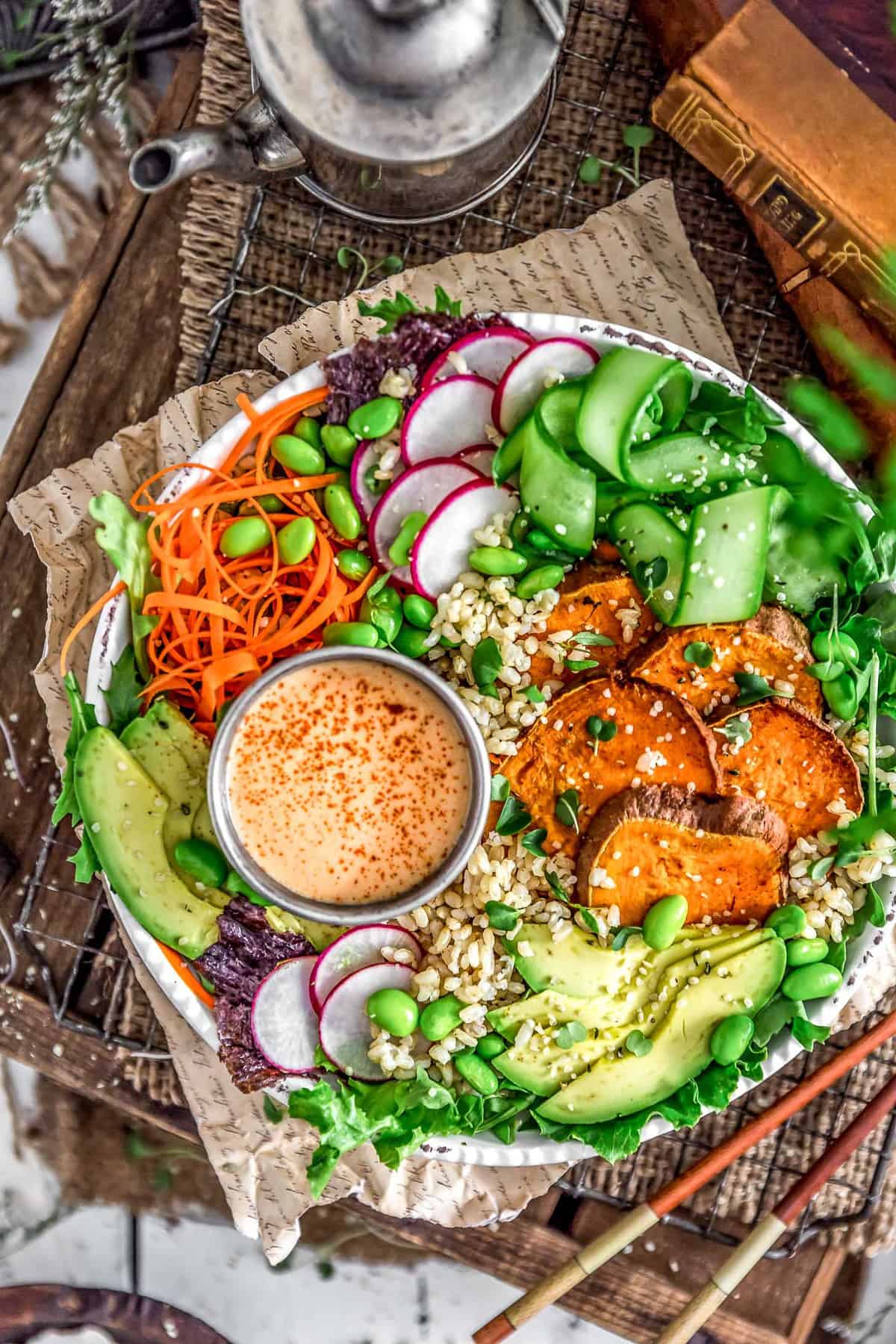 This healthy, homemade oil-free Vegan Yum Yum Dressing fits just the ticket. Deliciously tangy undertones, velvety cashew cream, umami flavors will have you saying "yum-yum" with the first bite.  It's the dressing version of Yum Yum Sauce and the perfect addition to vegan sushi bowls or salads. It is sure to absolutely delight your taste buds.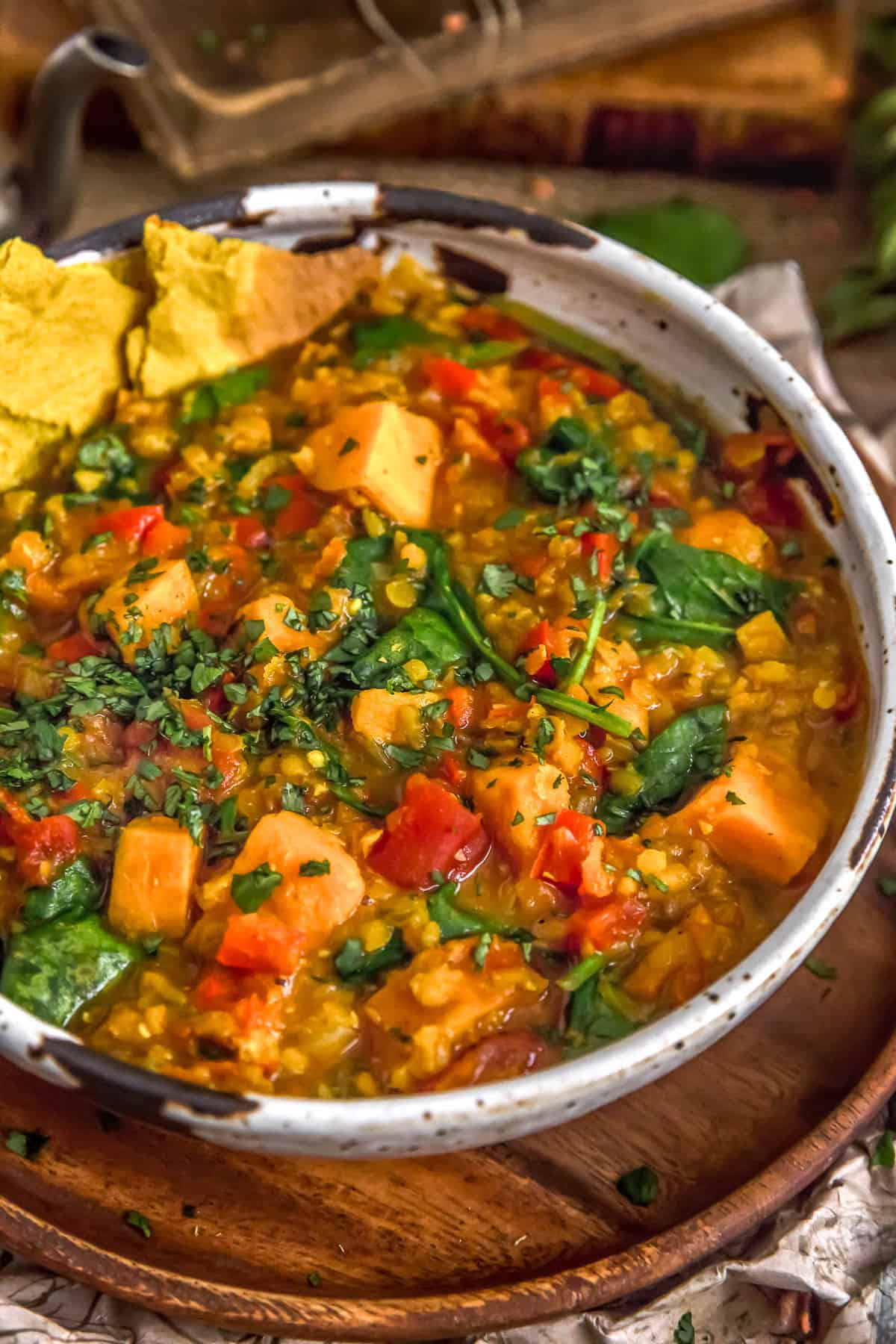 When fragrant, aromatic spices fill the home and make you feel all warm and cozy, those are the soul-soothing dishes that make you feel good from head to toe. This hearty, wholesome, and oh-so-delicious Curried Red Lentil and Sweet Potato Stew is that kinda dish! Not only is it easy to make, but it is packed with plant-strong ingredients!  Creamy red lentils, coupled with tender sweet potatoes, and mixed in a heavenly stew with aromatic spices create this perfectly amazing bowl of wondrousness that everyone in the family will be running back for seconds.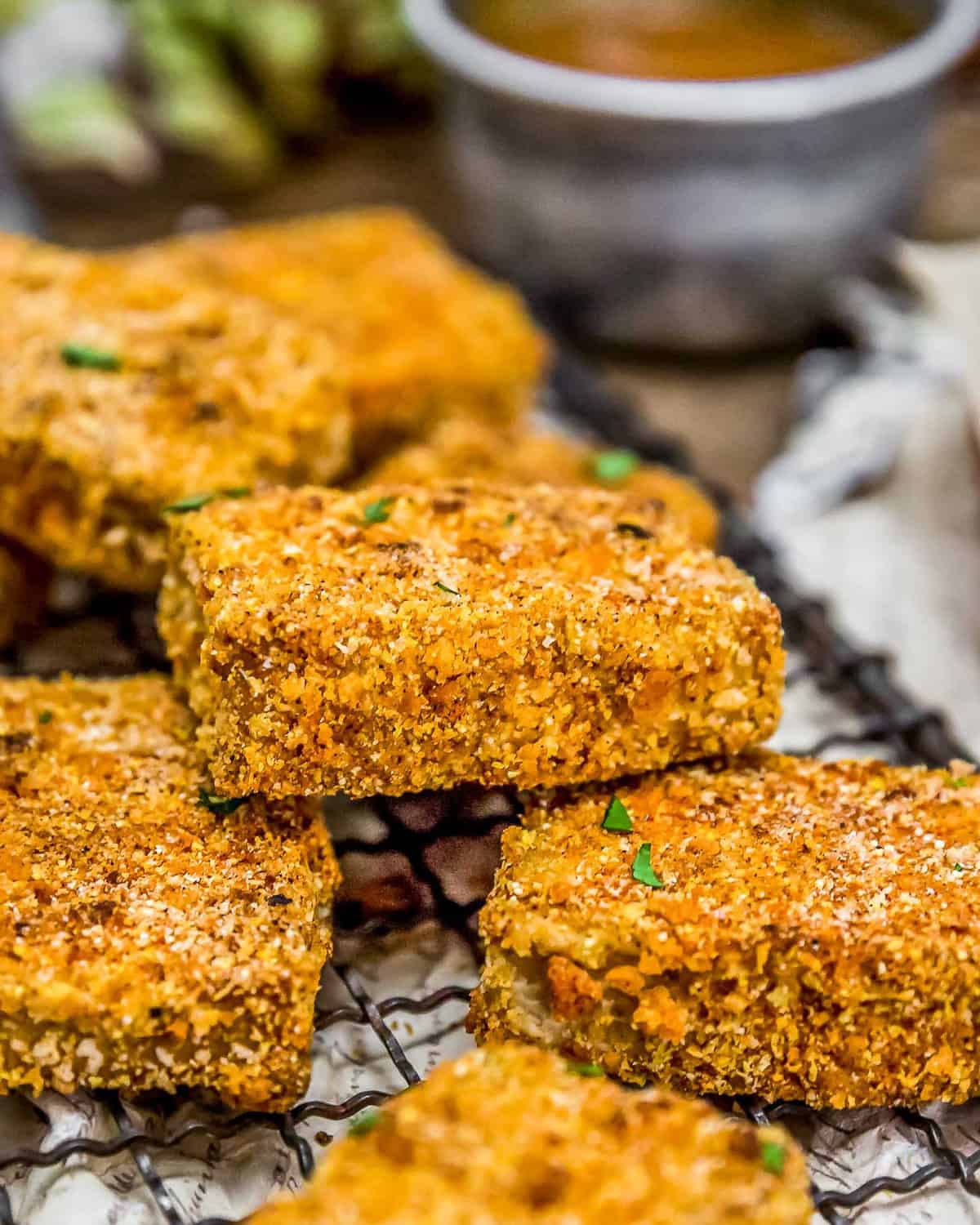 When Crispy Baked Tofu Nuggets are life!  Seriously, these tasty little nuggets of joy will totally put a huge smile on your face with the first bite! Pair this deliciousness with our Mustard Maple Dipping Sauce or your favorite barbecue sauce and you have a match made in heaven! There's a new nugget in town and these tasty lil golden nuggets are oil free, healthier, and better than any drive through meal in a box.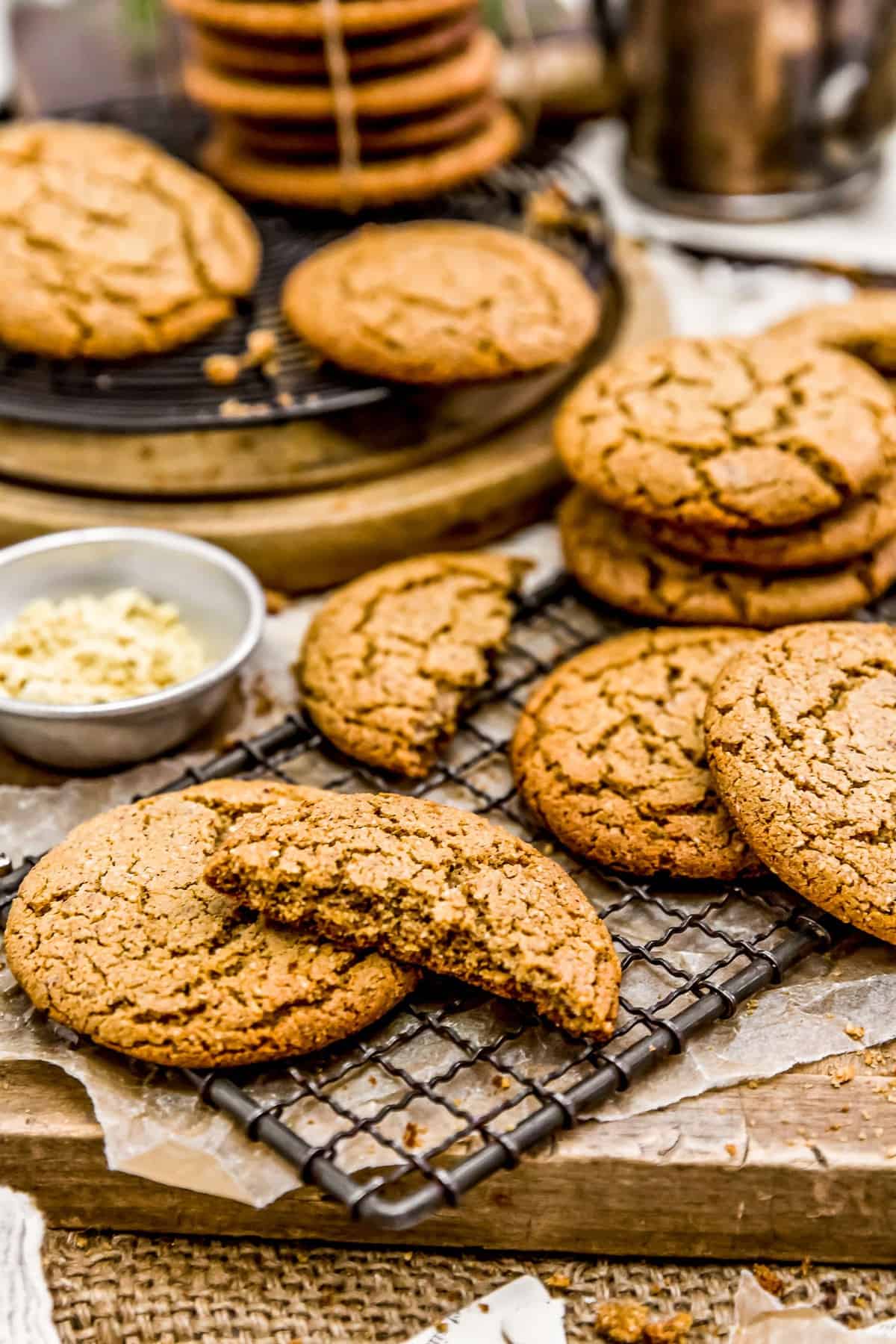 Bringing all the Christmas vibes with warming ginger and good cheer! A vegan version of the quintessential holiday cookie, these wholesome Ginger Snap Cookies are loaded with aromatic spices and amazing texture of crunchy goodness on the outside and chewy loveliness on the inside, Mmmmmm. Easy to make, these cookies will quickly become your new family favorite! Lightly sweetened with maple syrup and robust molasses makes for the perfect healthy cookie. Guaranteed to get rave reviews these cookies will be gone in a flash!