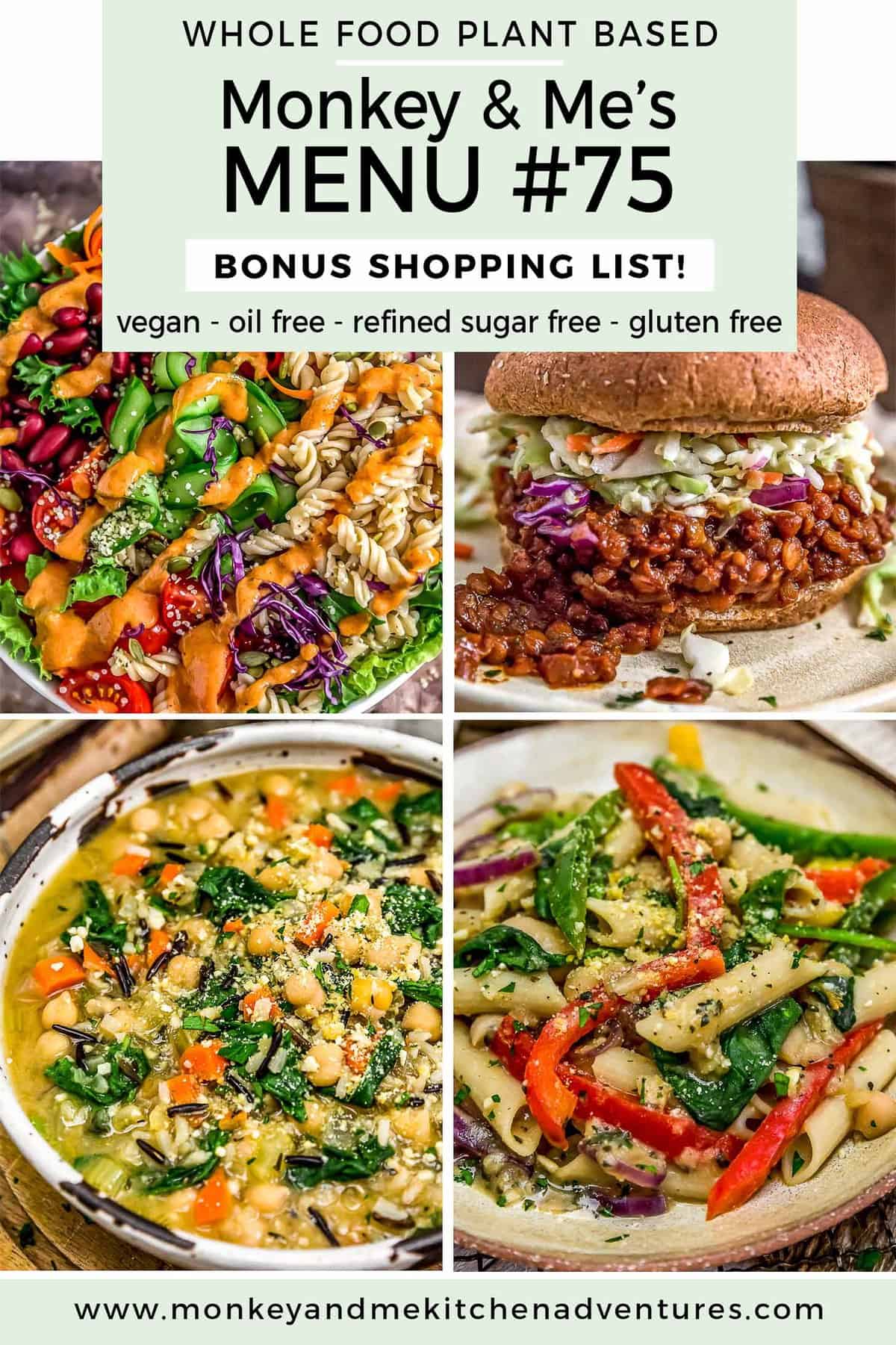 This week's Monkey and Me's Menu features some tasty recipes.  Menu #75 includes a FREE bonus shopping list.  All recipes are Whole Food Plant Based, vegan, plant based, oil free, refined sugar free, no highly processed ingredients, and gluten free.

Downloadable Menu which offers the following:

2 Breakfast ideas
2 Lunch ideas
2 Snack Ideas
5 Dinner Ideas, including a FREE downloaded shopping list (PDF – Below)

A comprehensive (downloadable) shopping list for the 5 Dinners

The shopping list is segmented into the common grocery store sections like "produce, spices, etc." making it easy to pick up these items from your local grocery store.
It also includes product suggestions that are Whole Food Plant Based compliant* for easy reference.  Note: These products are suggestions, please feel free to select your own favorite products.
Includes helpful codes so you can easily subtract items that you choose not to make.

Downloadable Instructions on how the meal plan work.
Note:  The term "Whole Food Plant Based compliant" is from a general standpoint.  There are Whole Food Plant Based diet branches that restrict certain food items.  Our recipes are all Whole Food Plant Based compliant based upon a high-level compliance standpoint. i.e. vegan, plant based, oil free, refined sugar free, minimally processed foods.
Some breakfast, lunch, and snack ideas are simple concepts that require no recipe.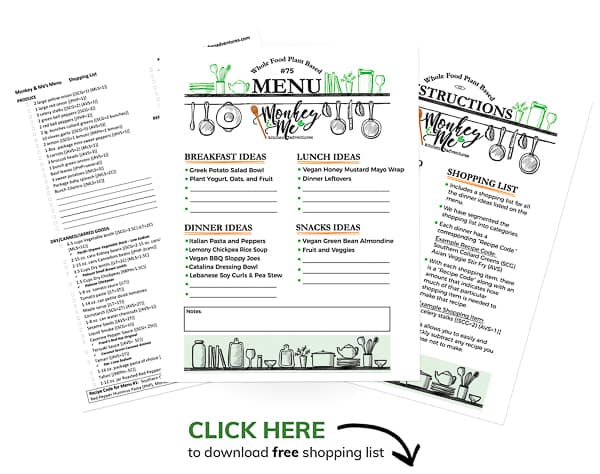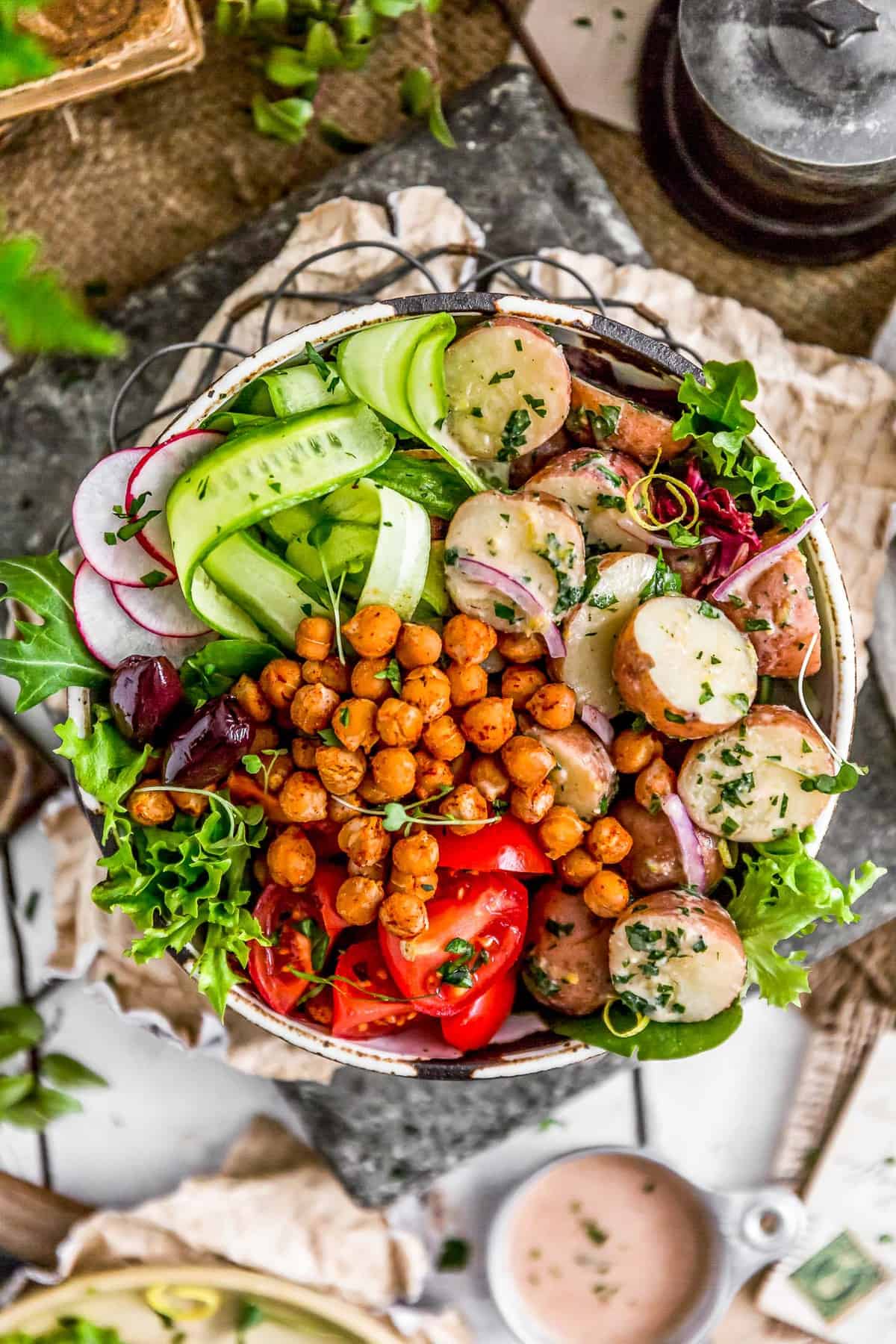 Running out of things to do with potatoes? HAHA – just kidding, we know that's impossible! We are potato lovers too, and we are SO excited to share a new delicious dish to add to your repertoire. Warm, zesty and oh-so-satisfying, this warm Greek Potato Salad is bursting with lemony goodness and super easy to make! Best served warm or at room temperature, this simple potato dish makes for a fantastic side or picnic dish.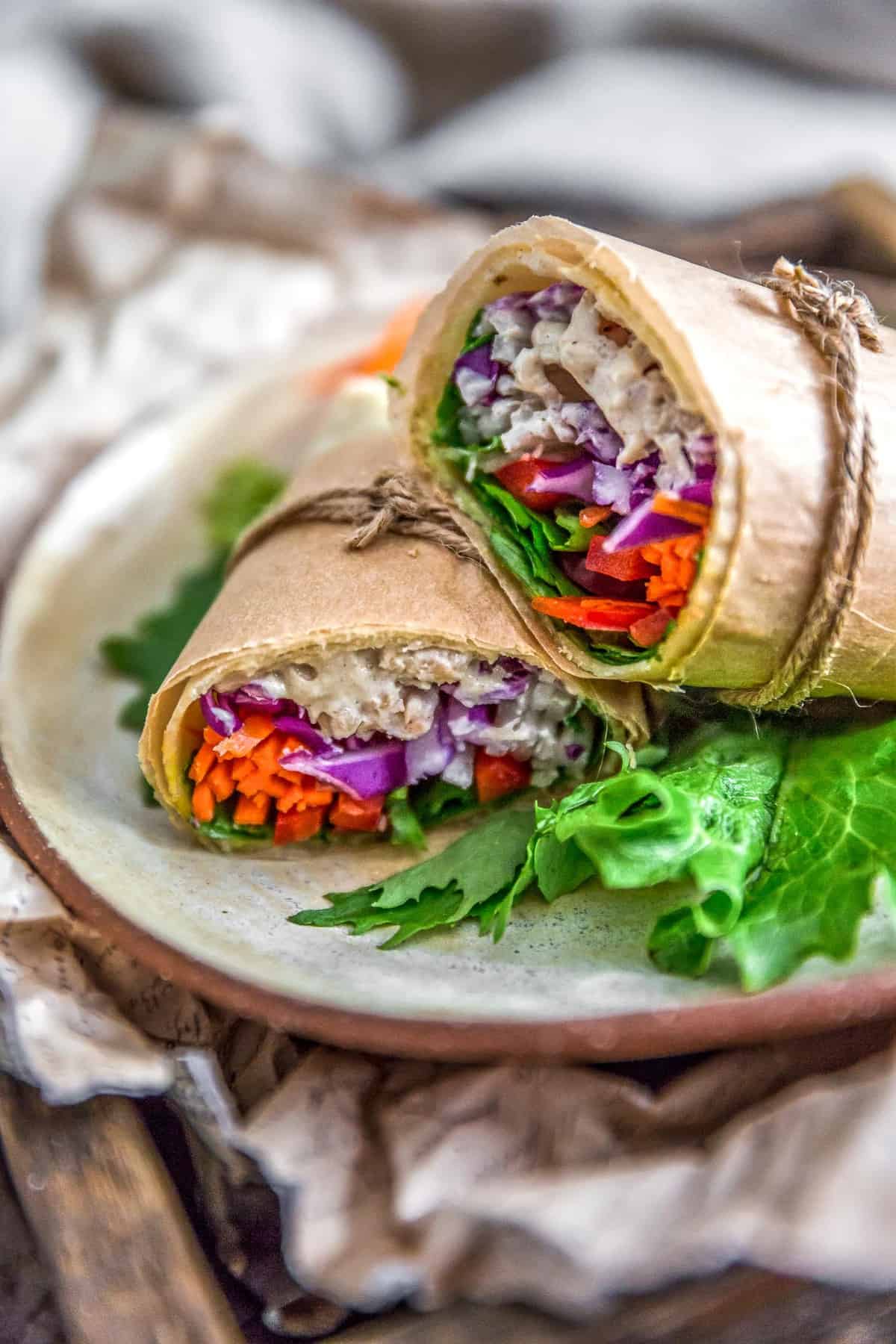 Rich, creamy, and bursting with flavors this refined sugar free, healthy, and oil free Vegan Tangy Honey Mustard Mayo is fast, easy, and perfect for slathering on a wrap or sandwich. This delicious mayo is sure to absolutely delight your taste buds with a POW of flavor.
Our homemade oil-free Italian Pasta and Peppers is full of flavor and nourishing ingredients!  Tasty bell peppers, zesty garlic, and red onions are sautéed to perfection then combined with a light, yet flavorful sauce and loaded with creamy cannellini beans, baby spinach and wholesome pasta.  It can be whipped up in just about 20 minutes and it is sure to make week nights a breeze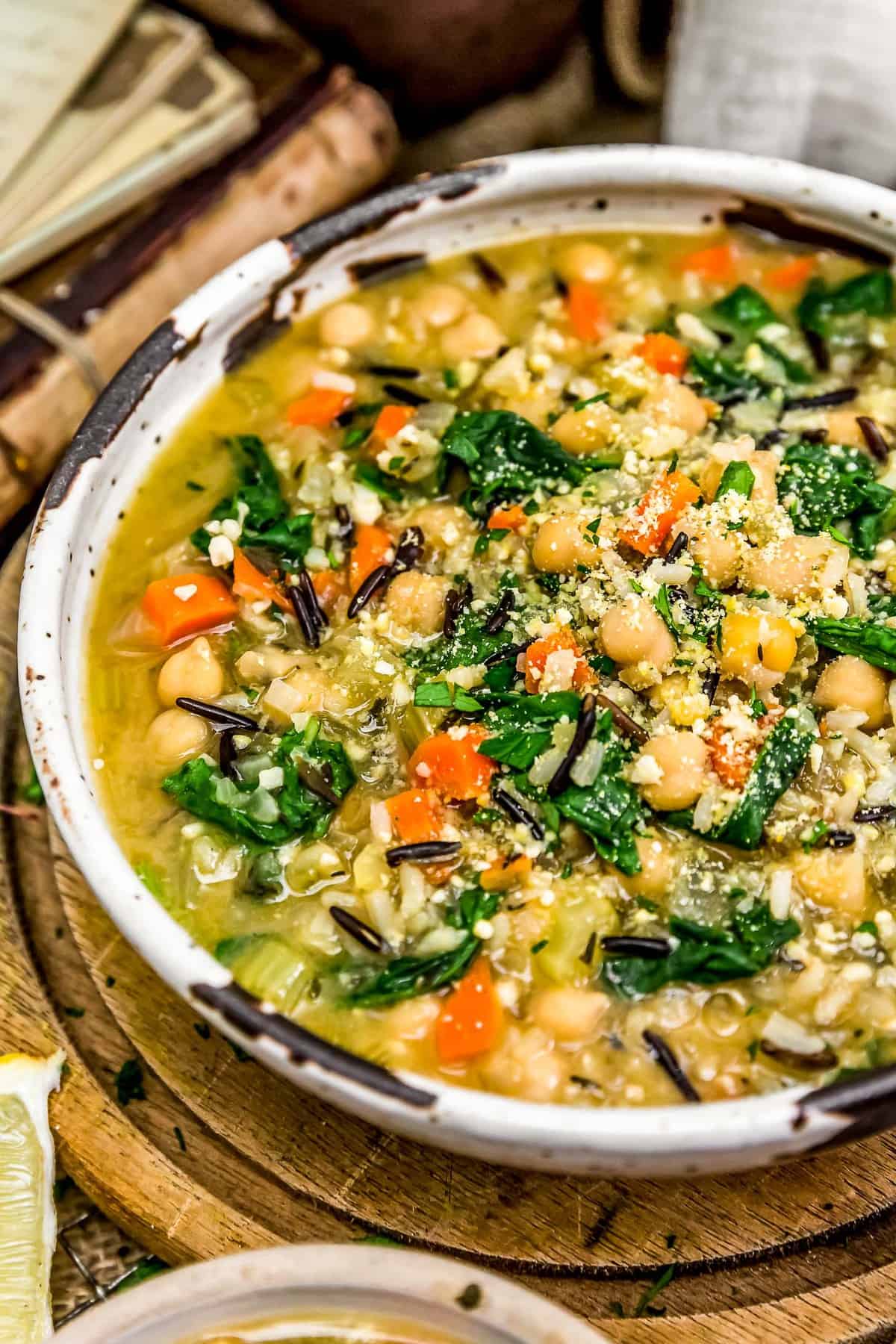 Healthy and delicious, this comforting soup is all you'll need to cuddle up with on a chilly day. Perfectly seasoned with refreshing and warming flavors, this hearty Lemony Chickpea Rice Soup is a perfect soup to warm you up.  You can be assured that every spoonful will be flavorful and packed with wholesome deliciousness.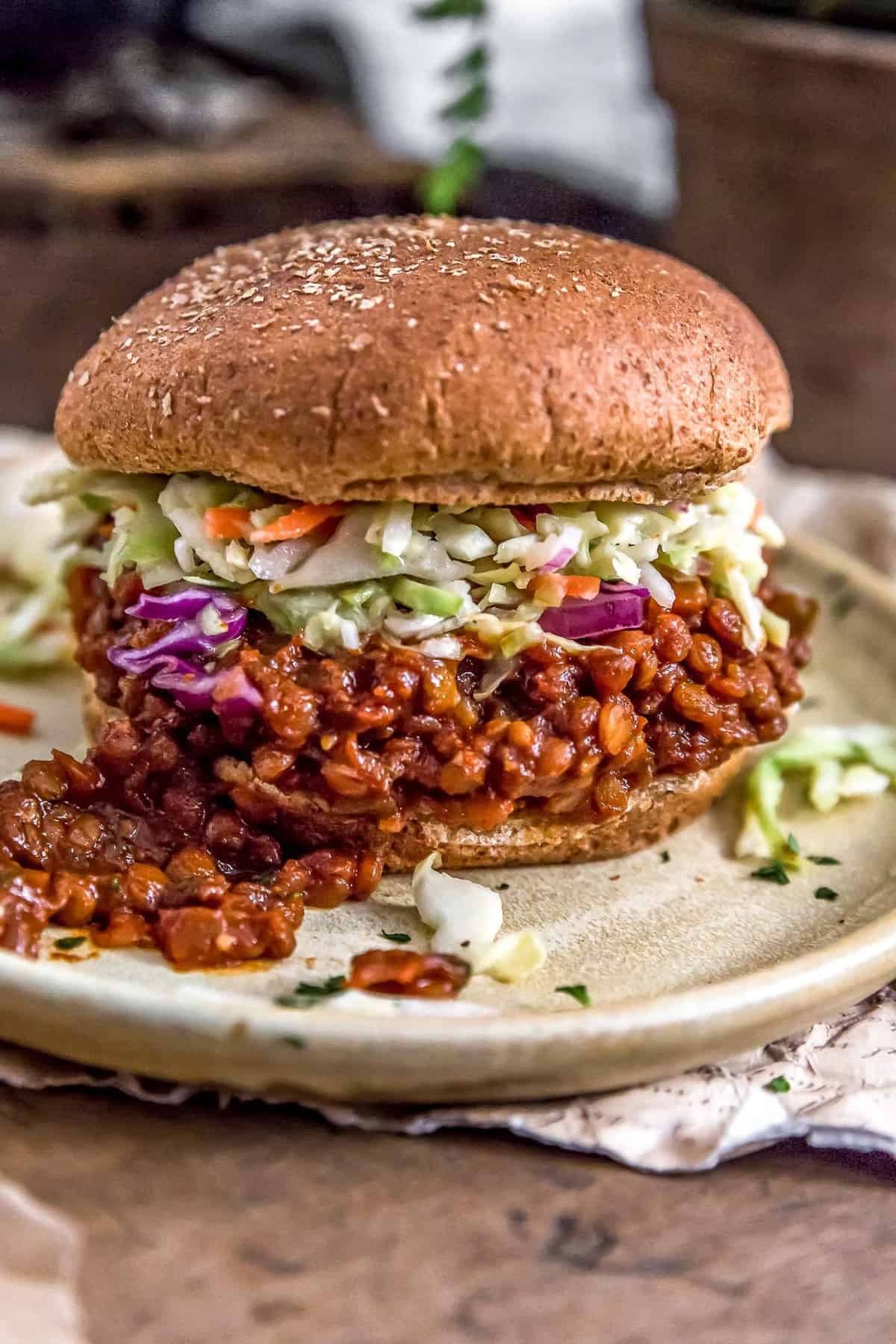 These wholesome, healthy sloppy joes totally rule!  Thick, rich, and ultra-delicious, our Vegan BBQ Lentil Sloppy Joes are absolutely irresistible! Tasty and nutritious lentils are bathed in a sweet, smoky, and tangy BBQ sauce, then topped with an amazing Sweet and Tangy Vinegar Slaw that will have the whole family running to the table for seconds.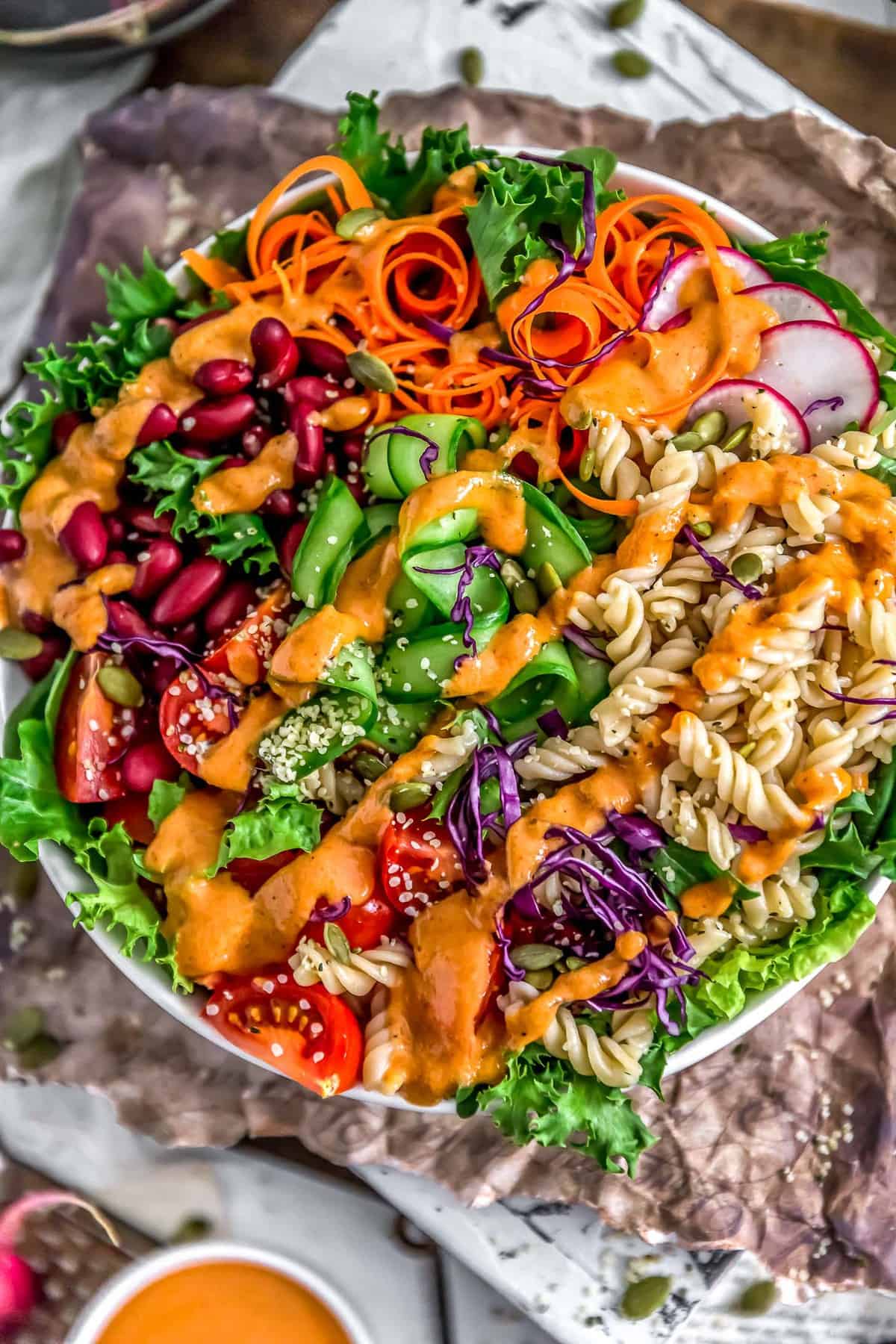 This healthy, lush Oil Free Catalina Dressing is just that, and boasts no refined sugar too – yah hoo! Not only is it fast and easy, but it's a BLAST of delicious flavors: tangy, sweet, and full of aromatic spices! A perfect addition to salads and a dipping sauce for veggies. Deliciously bold undertones with rich umami flavors will hook you with the very first bite.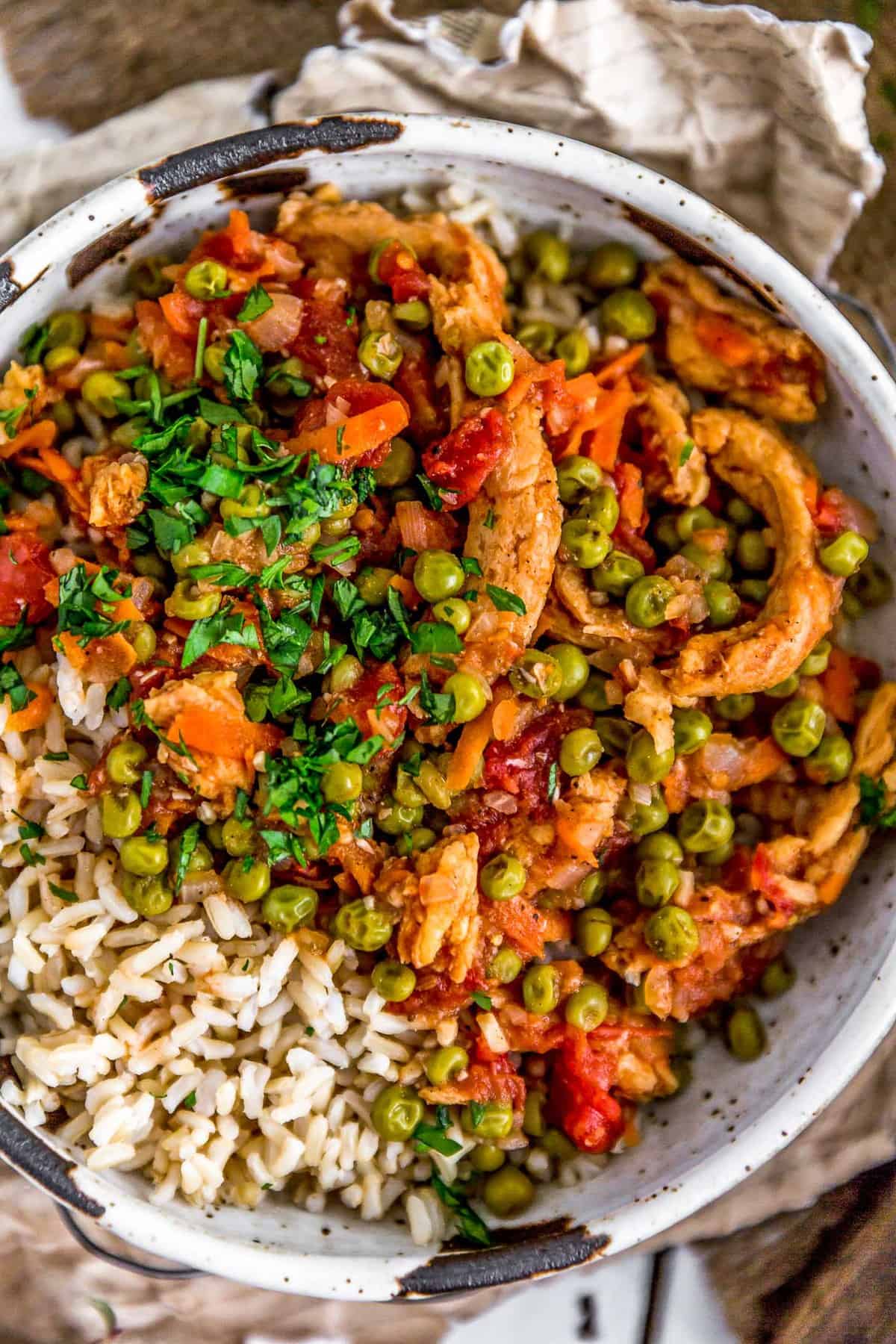 It's all about those antioxidant-rich spices and herbs, and this Lebanese Soy Curls and Pea Stew is an explosion of warming aromatic flavors. A nod to Lebanese pea stew, bazilla, this hearty dish is bursting with wholesome ingredients like: protein-packed soy curls, sweet peas, tasty carrots, and rich tomatoes. Served this tastiness over fluffy rice or quinoa for a satisfying meal that is sure to please!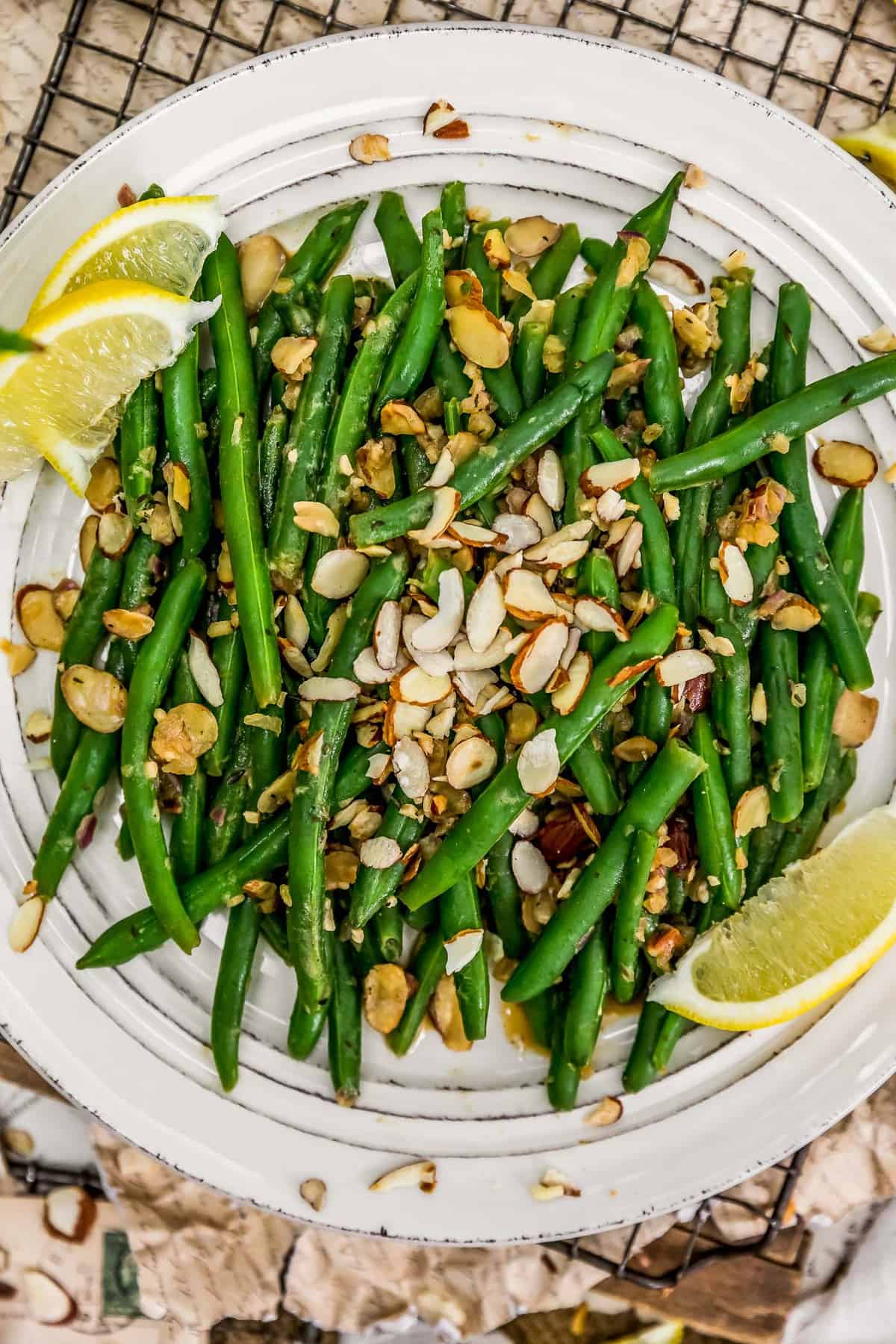 This delicious Vegan Green Bean Almondine combines wholesome green beans in a beautifully savory almond sauce sprinkled with toasty almonds. Perfect for an everyday accent side dish, and yet special enough for your holiday dinner table. Don't miss this yummy way to get in those nutrient-packed green beans!