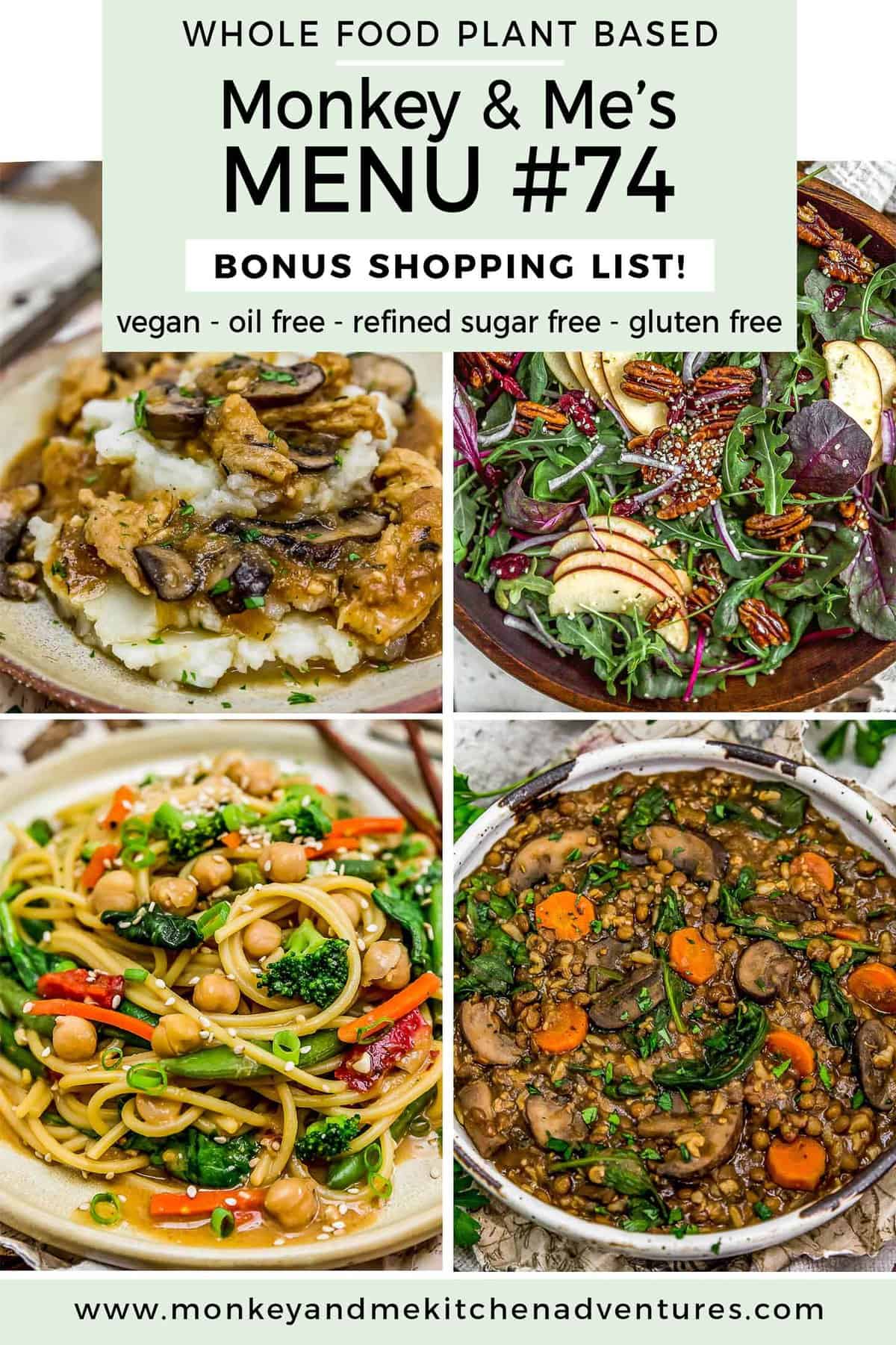 This week's Monkey and Me's Menu features some tasty recipes.  Menu #74 includes a FREE bonus shopping list.  All recipes are Whole Food Plant Based, vegan, plant based, oil free, refined sugar free, no highly processed ingredients, and gluten free.

Downloadable Menu which offers the following:

2 Breakfast ideas
2 Lunch ideas
2 Snack Ideas
5 Dinner Ideas, including a FREE downloaded shopping list (PDF – Below)

A comprehensive (downloadable) shopping list for the 5 Dinners

The shopping list is segmented into the common grocery store sections like "produce, spices, etc." making it easy to pick up these items from your local grocery store.
It also includes product suggestions that are Whole Food Plant Based compliant* for easy reference.  Note: These products are suggestions, please feel free to select your own favorite products.
Includes helpful codes so you can easily subtract items that you choose not to make.

Downloadable Instructions on how the meal plan work.
Note:  The term "Whole Food Plant Based compliant" is from a general standpoint.  There are Whole Food Plant Based diet branches that restrict certain food items.  Our recipes are all Whole Food Plant Based compliant based upon a high-level compliance standpoint. i.e. vegan, plant based, oil free, refined sugar free, minimally processed foods.
Some breakfast, lunch, and snack ideas are simple concepts that require no recipe.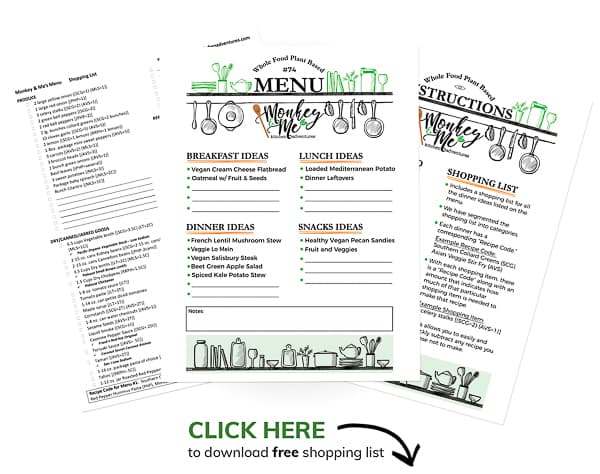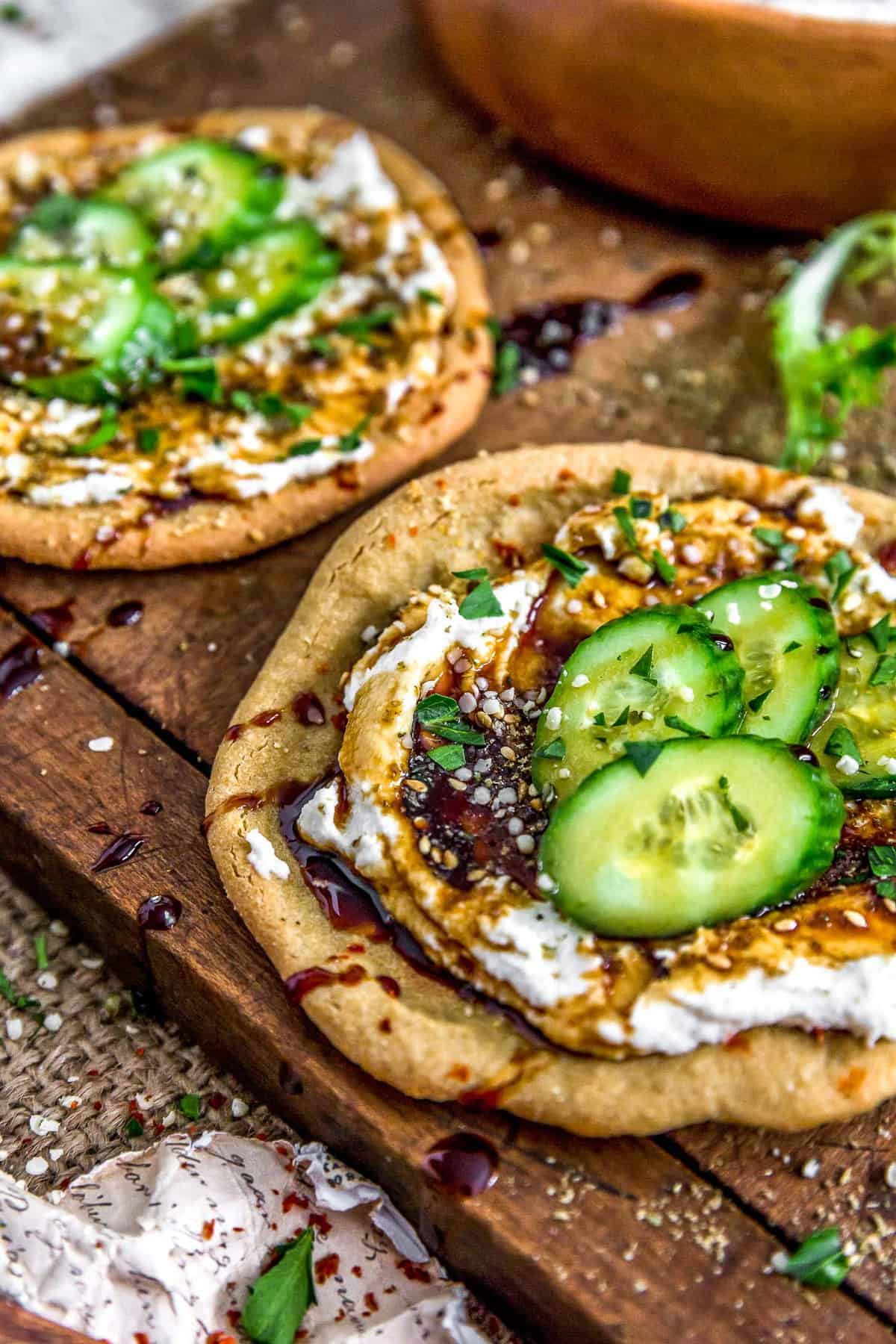 So easy to make, with just the right amount of tang, and perfect velvety texture, this WFPB Vegan Cream Cheese is both healthy and delicious. The perfect spread, either plain or jazzed up with fun spices, herbs, veggies, or fruit, it's an awesome staple to have in the fridge. Spread some of our delicious Vegan Cream Cheese on our mini Quinoa Flatbreads and top with zaater spice, sliced cucumbers, and pomegranate molasses for a fantastic morning treat!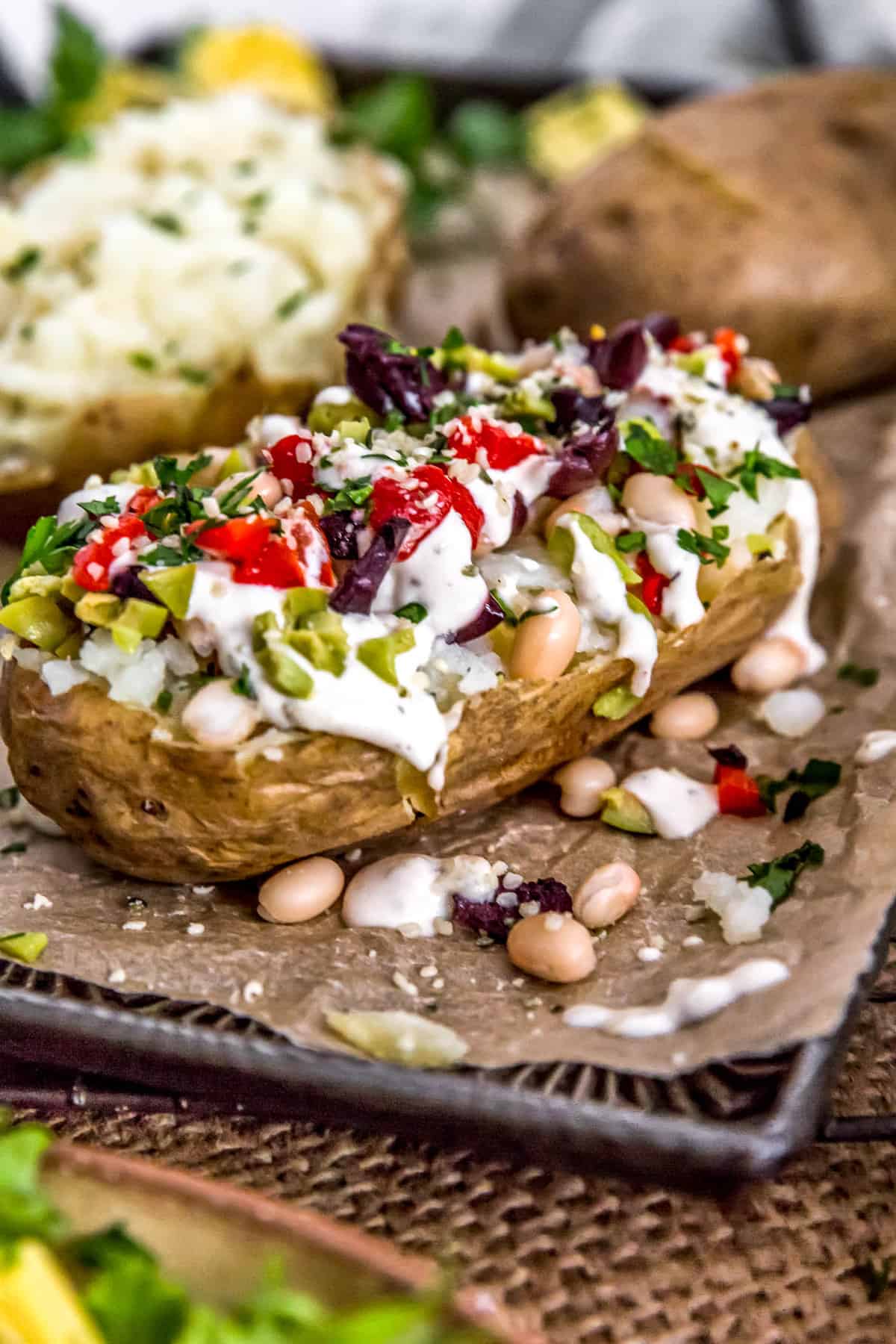 Tangy and bursting with robust olive flavor, this healthy Vegan Creamy Mediterranean Olive Sauce is fast, easy, and perfect for olive lovers who aren't afraid to walk on the saucy side.  Tangy olives and aromatic herbs bathed with a velvety cashew sauce makes for the perfect baked potato topper or dolloped on veggie bowls.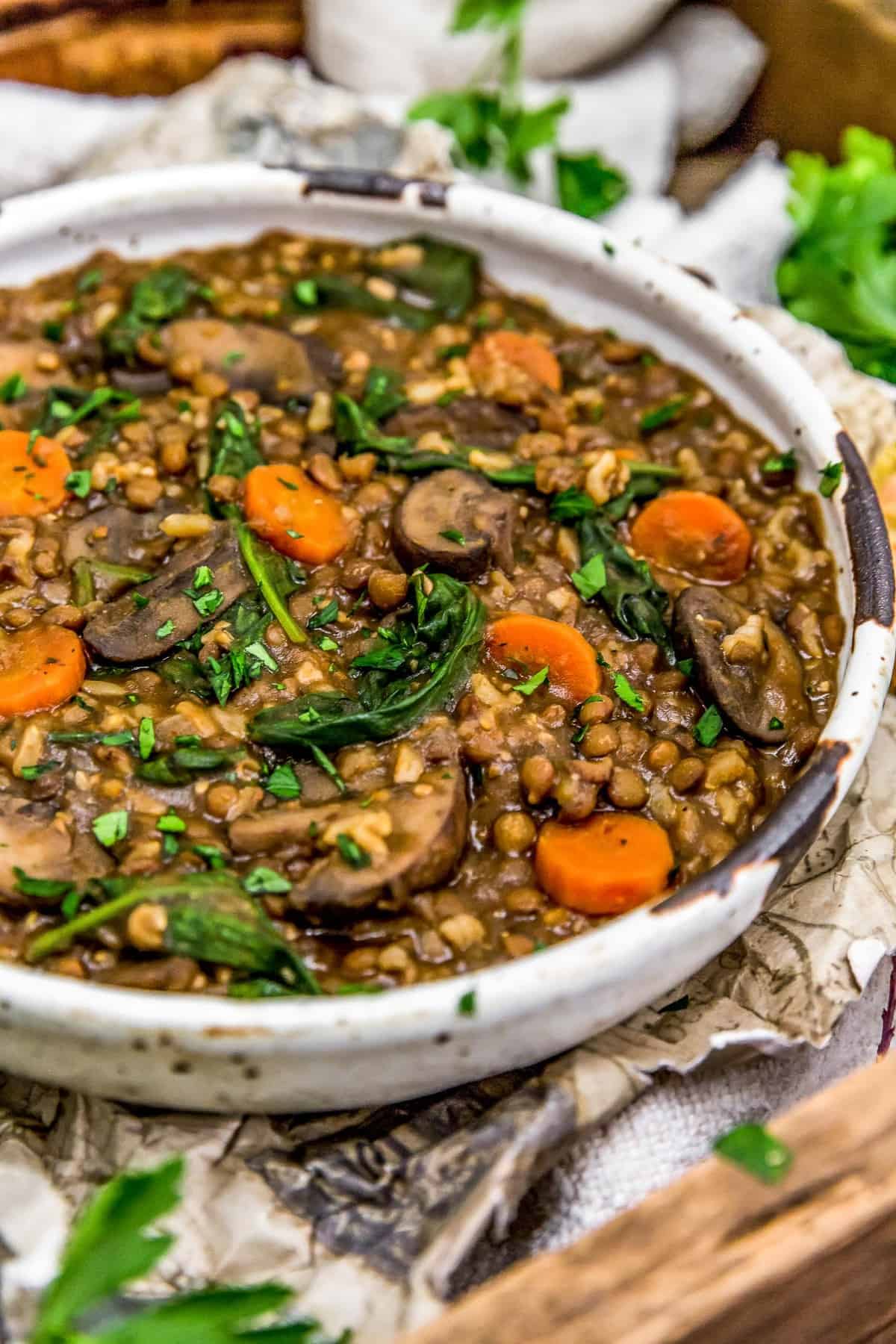 Calling all lentil lovers!  These amazing little legumes are shining bright in this flavorful and comforting French Lentil Rice Mushroom Stew that is sure to warm you up like a big cozy hug.  Protein-packed lentils, zesty onions, earthy garlic, crisp celery, sweet carrots, hearty mushrooms, earthy baby spinach, and chewy rice, simmered to perfection in an aromatic broth, now that's a dinner worth writing home about. Plus, we made it easy by providing both Instant Pot and stove top instructions –win, win!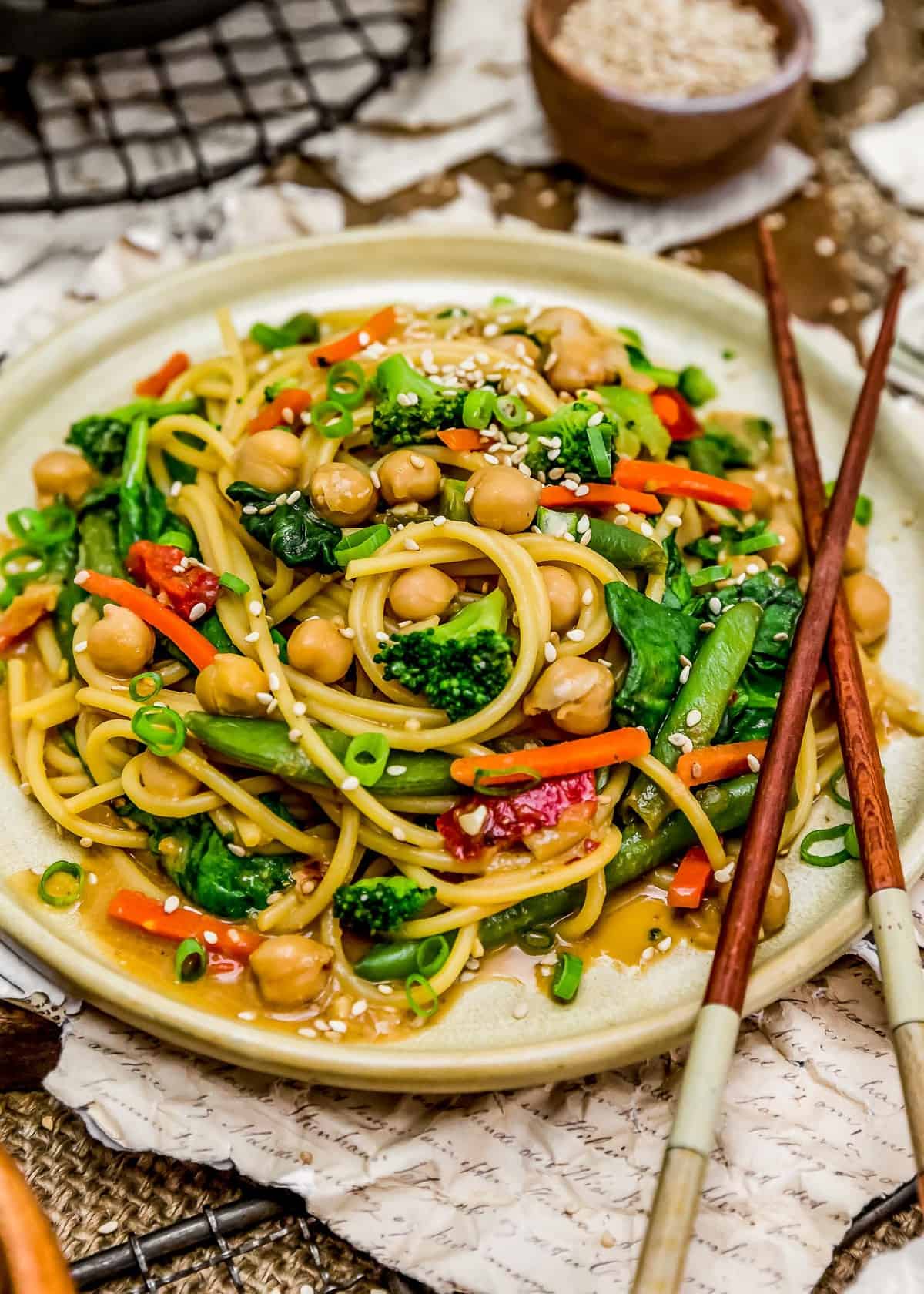 Fast, hearty, and delicious, this awesome Veggie Lo Mein is a dish of dreams! You won't believe how easy it is to prepare, plus it is very versatile by swapping in and out all your favorite veggies. The combinations are endless!  Stir-fry veggies coated in an amazing umami sauce all tossed together with your favorite noodles will make this dish a new family go-to meal.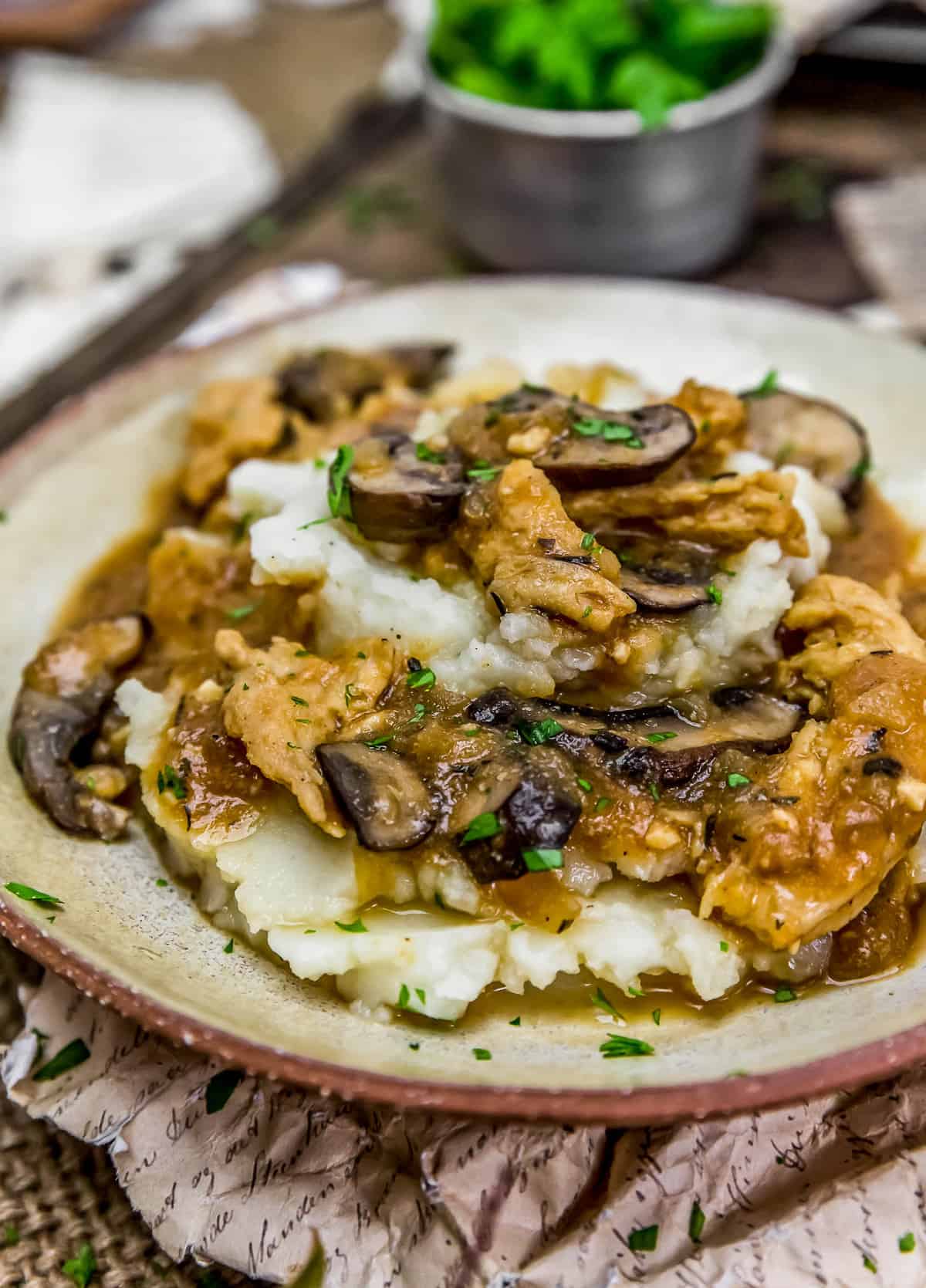 Hunkering down in the cozy chair with a big bowl of this comfort food is total happiness. This hearty and satisfying Vegan Salisbury Steak dish is brimming with delicious flavor.  Sweet Vidalia onions, earthy mushrooms, protein-packed soy curls (or beans), aromatic spices and herbs all bathed in a deliciously rich brown gravy. Served over creamy mashed potatoes, this ultra-comforting dinner will have the whole family falling in love with the first bite.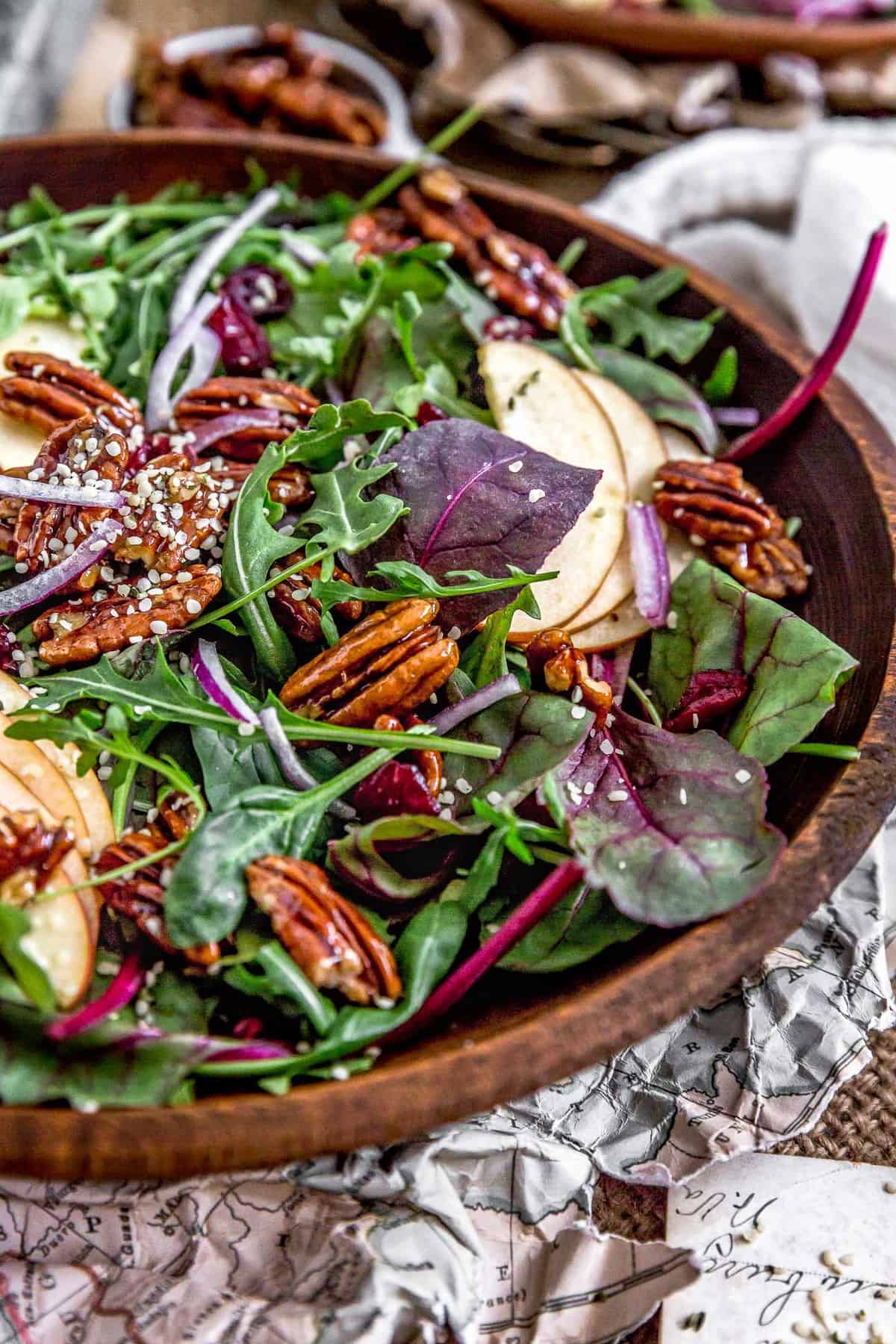 Healthy and nourishing this Beet Greens and Apple Salad with Maple Mustard Vinaigrette is a powerhouse for vitamins, nutrients, and antioxidants with baby beet greens, spinach, and arugula, topped with crisp apples, zesty red onions, rich pecans and tart cranberries, and tossed with a deliciously tangy and sweet dressing that completes this wholesome salad.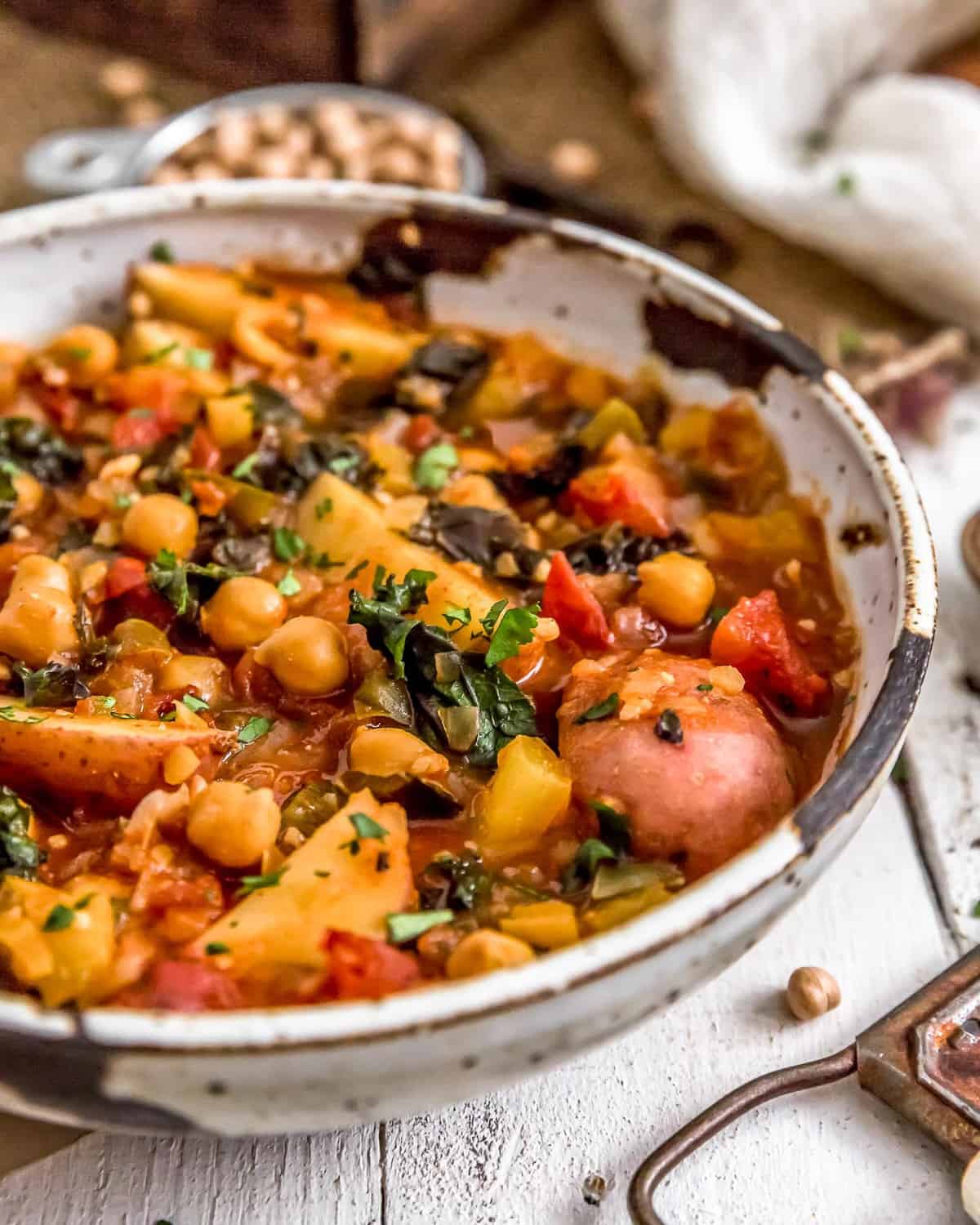 When you are trying to get in those wholesome greens, this addictively flavorful stew comes to the rescue! Fragrant and full feel-good ingredients, this comforting Spiced Kale Potato Stew is easy, delicious, and oh-so-satisfying.  Hearty chickpeas and potatoes, powerhouse veggies, and aromatic spices come together to create this warming, dreamy stew that is sure to have everyone in the family running to the table. Get those bowls and bellies ready for some YUM!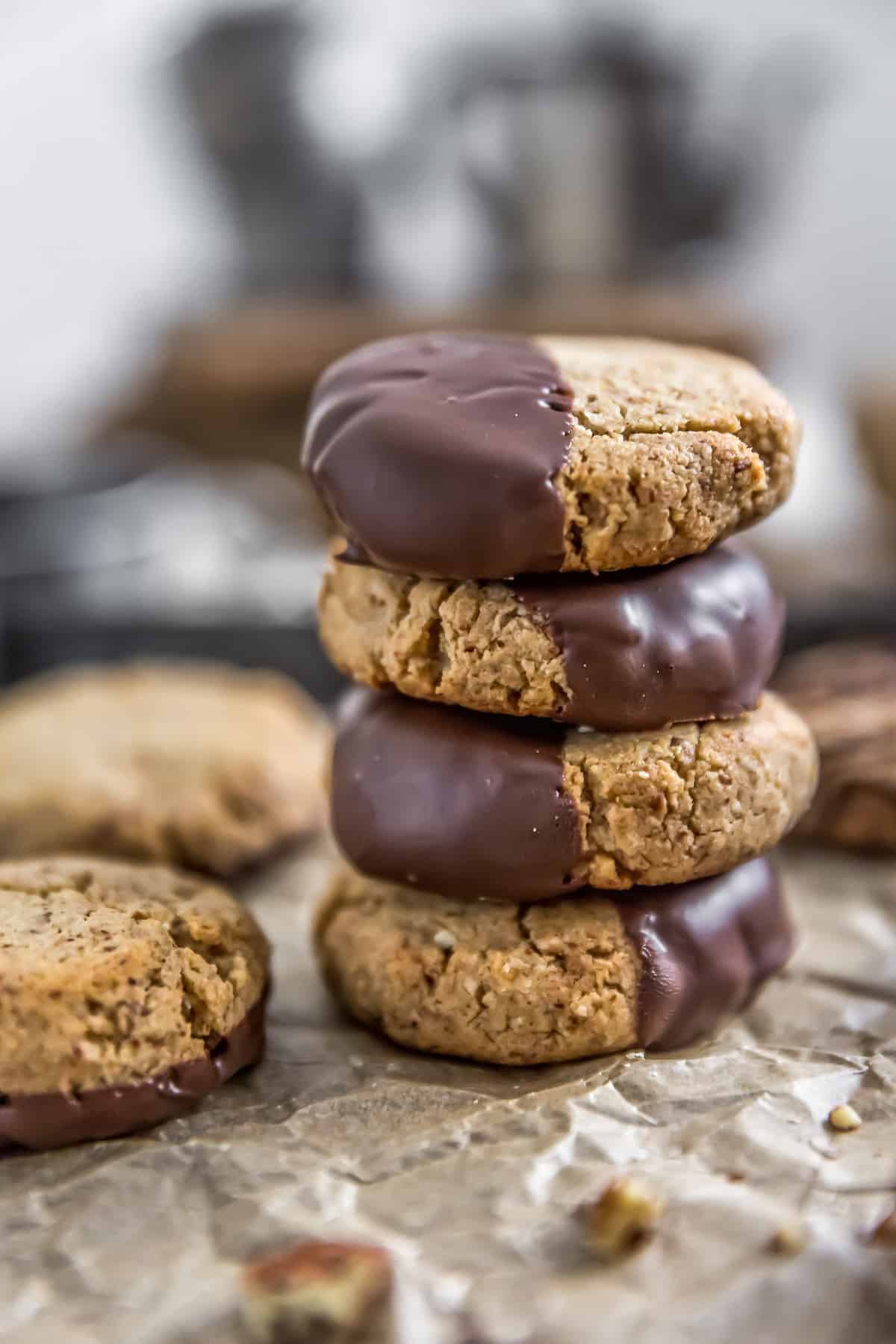 What could be better than tender, buttery, sweet goodness all wrapped up in a beautifully healthy cookie? Absolutely nothing! These Healthy Vegan Pecan Sandies are what cookie deliciousness is all about.  Absolutely irresistible and perfect for holiday gatherings, these delightful cookies are sure to be a hit.