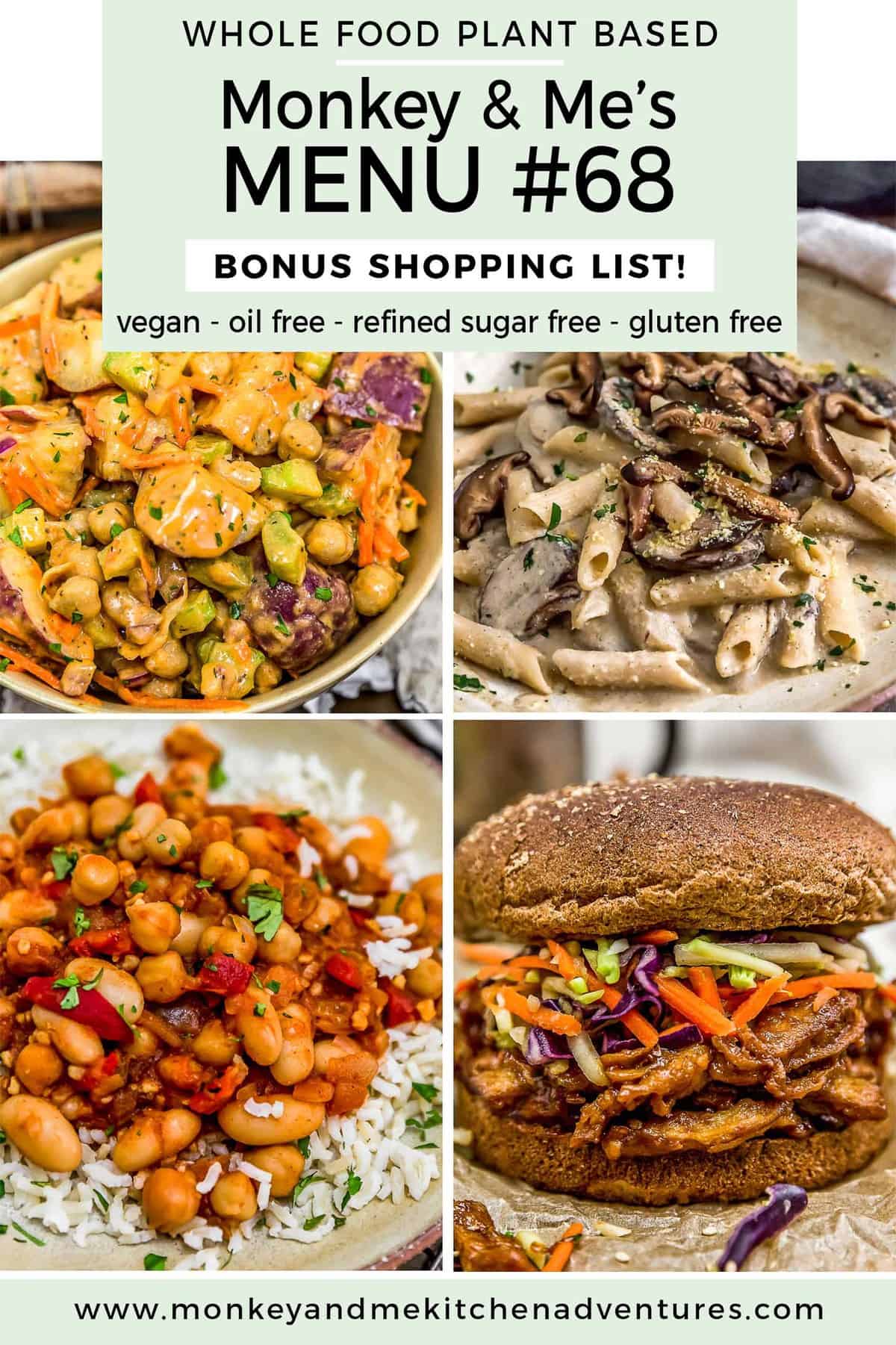 This week's Monkey and Me's Menu features some tasty recipes.  Menu #68 includes a FREE bonus shopping list.  All recipes are Whole Food Plant Based, vegan, plant based, oil free, refined sugar free, no highly processed ingredients, and gluten free.

Downloadable Menu which offers the following:

2 Breakfast ideas
2 Lunch ideas
2 Snack Ideas
5 Dinner Ideas, including a FREE downloaded shopping list (PDF – Below)

A comprehensive (downloadable) shopping list for the 5 Dinners

The shopping list is segmented into the common grocery store sections like "produce, spices, etc." making it easy to pick up these items from your local grocery store.
It also includes product suggestions that are Whole Food Plant Based compliant* for easy reference.  Note: These products are suggestions, please feel free to select your own favorite products.
Includes helpful codes so you can easily subtract items that you choose not to make.

Downloadable Instructions on how the meal plan work.
Note:  The term "Whole Food Plant Based compliant" is from a general standpoint.  There are Whole Food Plant Based diet branches that restrict certain food items.  Our recipes are all Whole Food Plant Based compliant based upon a high-level compliance standpoint. i.e. vegan, plant based, oil free, refined sugar free, minimally processed foods.
Some breakfast, lunch, and snack ideas are simple concepts that require no recipe.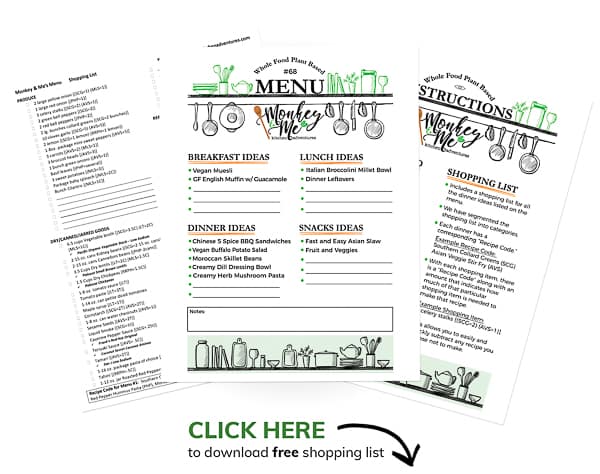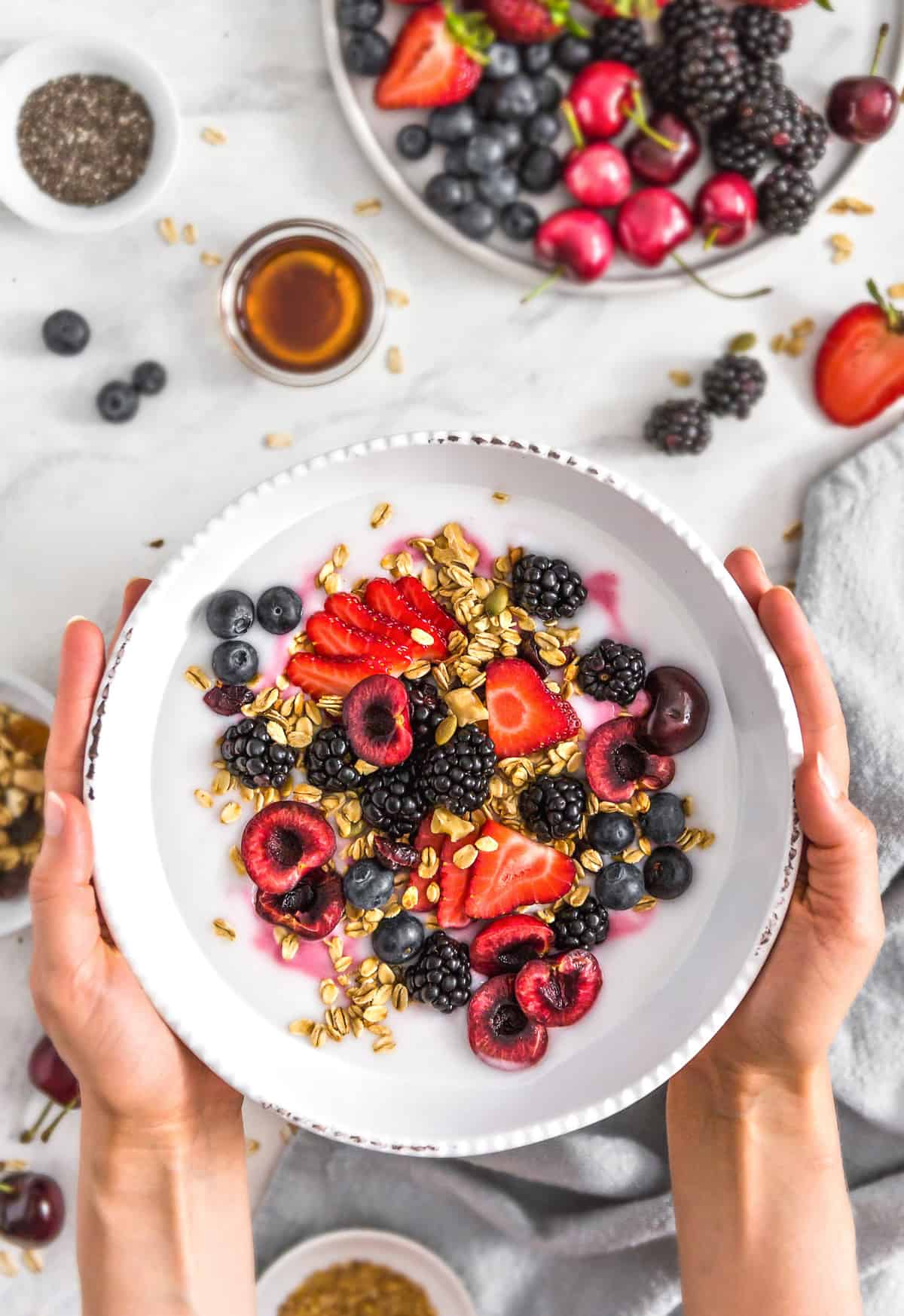 Easy, fast, and most importantly delicious, this vegan muesli will be changing your morning routine for the better! Wholesome, lightly sweetened rolled oats combined with nuts and seeds makes for a tasty healthy breakfast option. The crunchy and chewy oat texture works beautifully as a cereal with plant milk or mixed with your favorite plant yogurt. Add some of your favorite fruits, and you have a delicious dish that will keep you full and satisfied!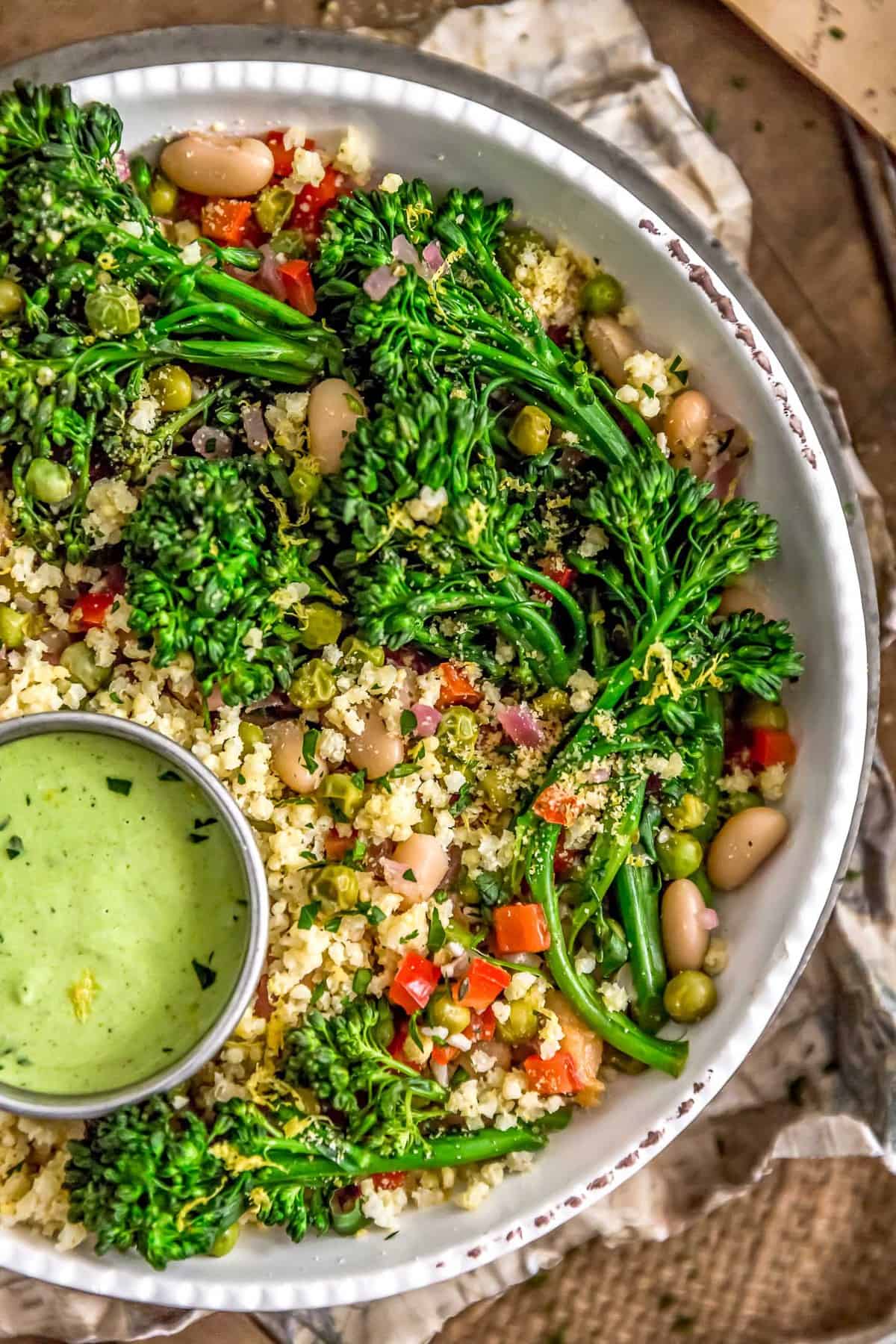 Bursting with spring, sunshiney flavors and feels, this easy and nutrient-packed Italian Broccolini Millet Bowl with Lemony Parsley Sauce is full of beautiful flavor, satisfying goodness, and superfood nourishment.  Perfectly seasoned broccolini, peas, and cannelloni beans with chewy, nutty millet; drizzled with a Lemony Parsley Sauce (aka dream sauce); and sprinkled with vegan parm and lemon zest takes this bountiful bowl to the next level of fresh, wholesome goodness – total veggie paradise!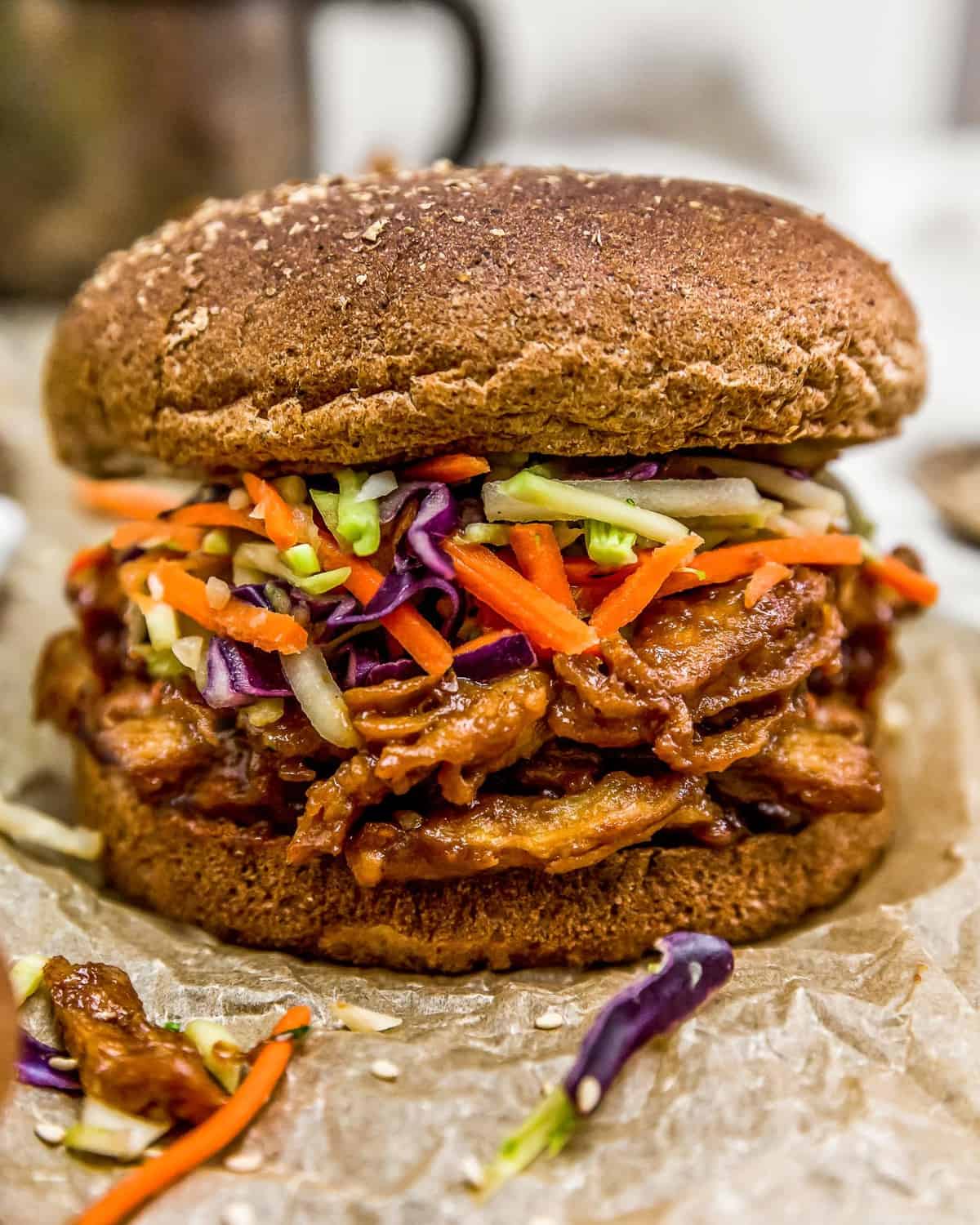 Switch up your BBQ game with this bold and flavorful Chinese Five Spice Barbecue Sauce that is so simple to make and sure to make your taste buds tingle. It's bursting with delicious notes of sweet, salty, spicy, and umami, an amazing flavor combination that will totally knock your socks off. Plus, it makes for a fantastic sauce for tofu, tempeh, soy curls, beans, and veggie bowls – YUM! The whole family will thank you for making this healthy, tasty BBQ sauce with a fun flavor twist.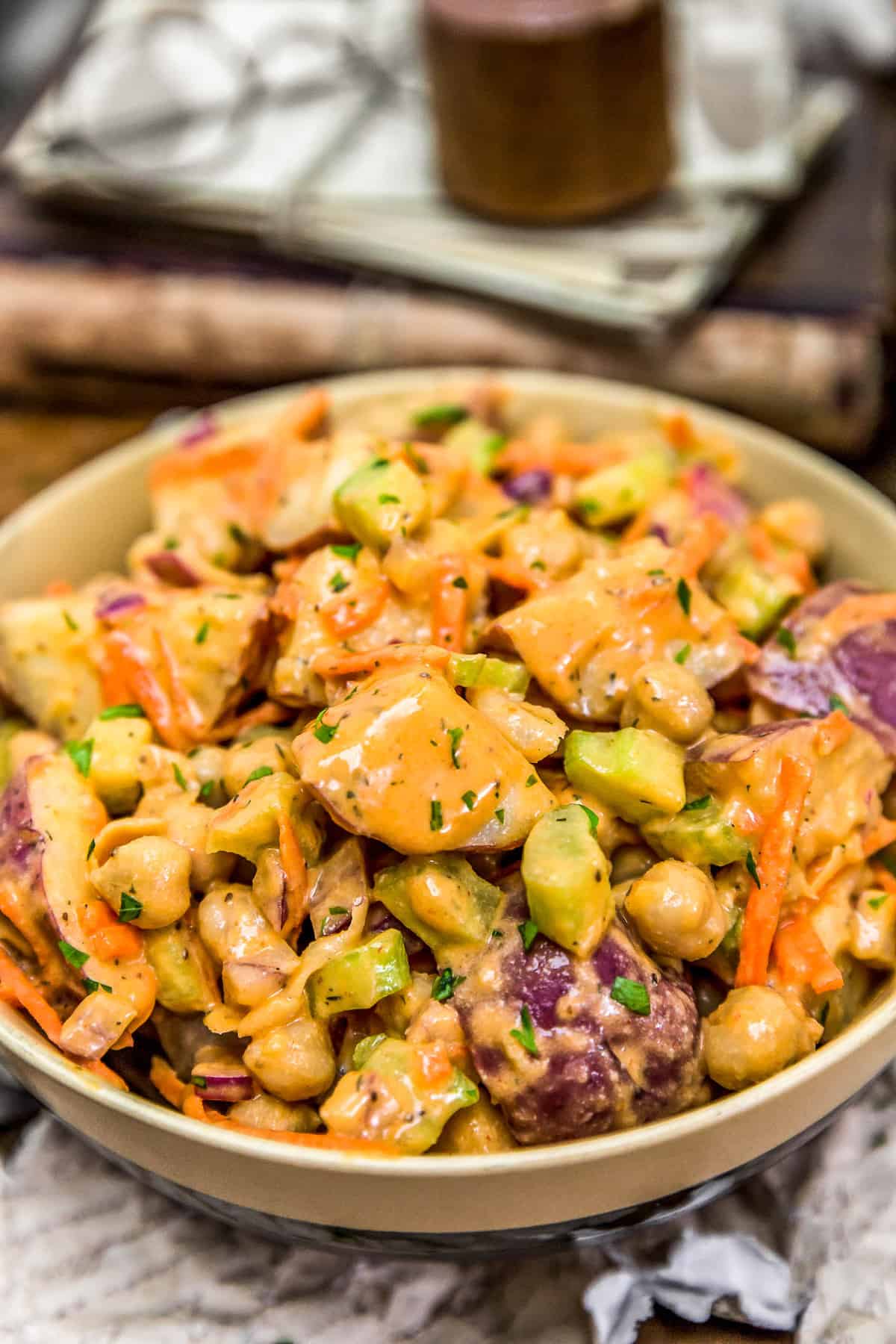 Nothing more magical sounding than the words "potato" and "salad" together. Two of our favorites coming together in this must try dish. Kick up your potato salad game with this creamy, delicious Vegan Buffalo Potato Salad featuring a deliciously bold dressing. This aint your grandma's potato salad, get ready for a spicy twist, it is sure to be the talk of the town.  Perfect for picnics, potlucks, tailgates, and so much more, everyone will be standing in line to get some of this tastiness!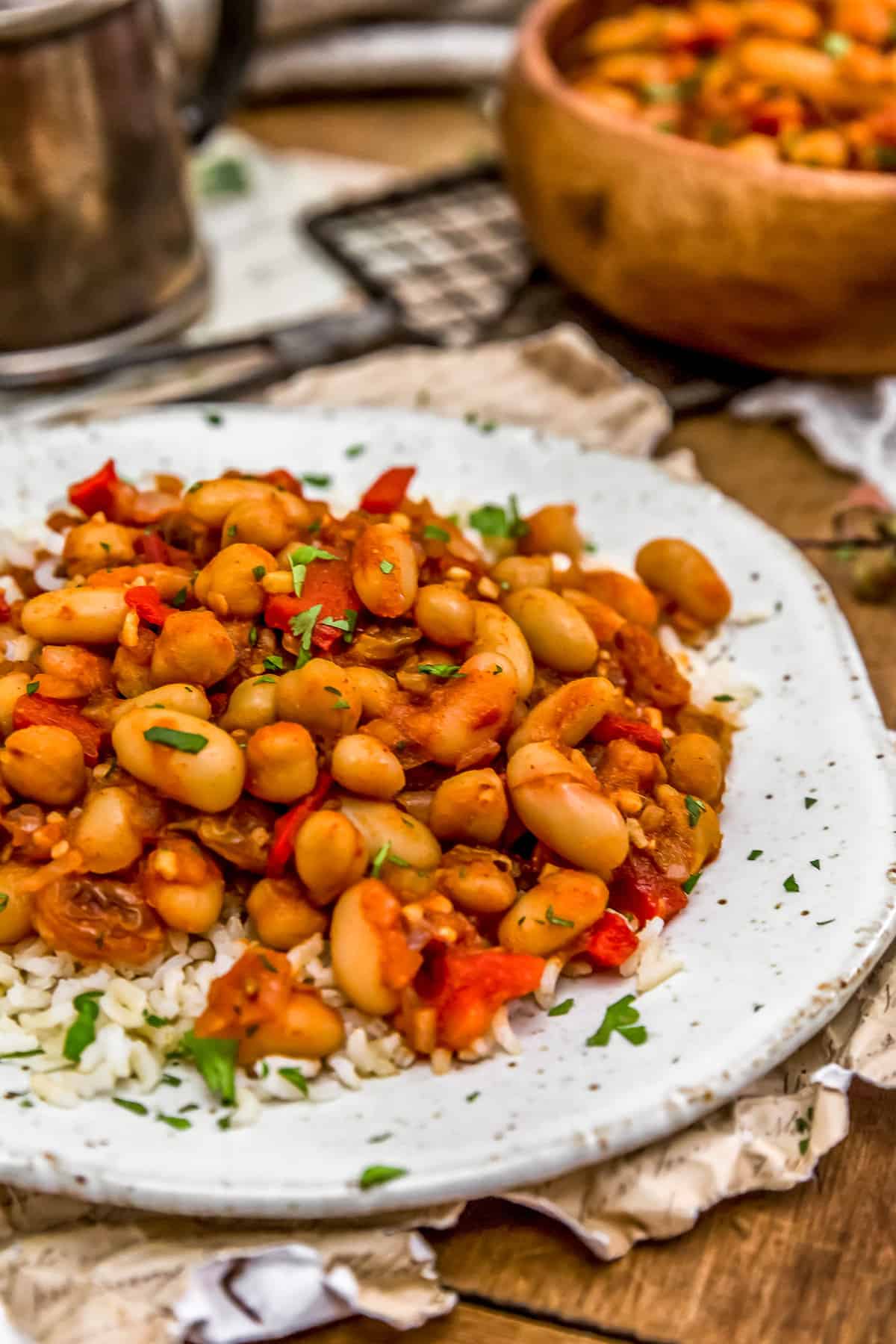 Beans for the win with this incredible and flavorful dish! Spicy and sweet shine in this healthy, comforting Moroccan Skillet Beans that is sure to delight your taste buds with the first bite. Aromatic Moroccan spices, zesty onions, earthy garlic, sweet tomatoes, hearty beans, sweet raisins and Medjool dates come together in the most tasty way. Pair this easy and flavorful dish with your favorite grains for an ultimate weeknight meal.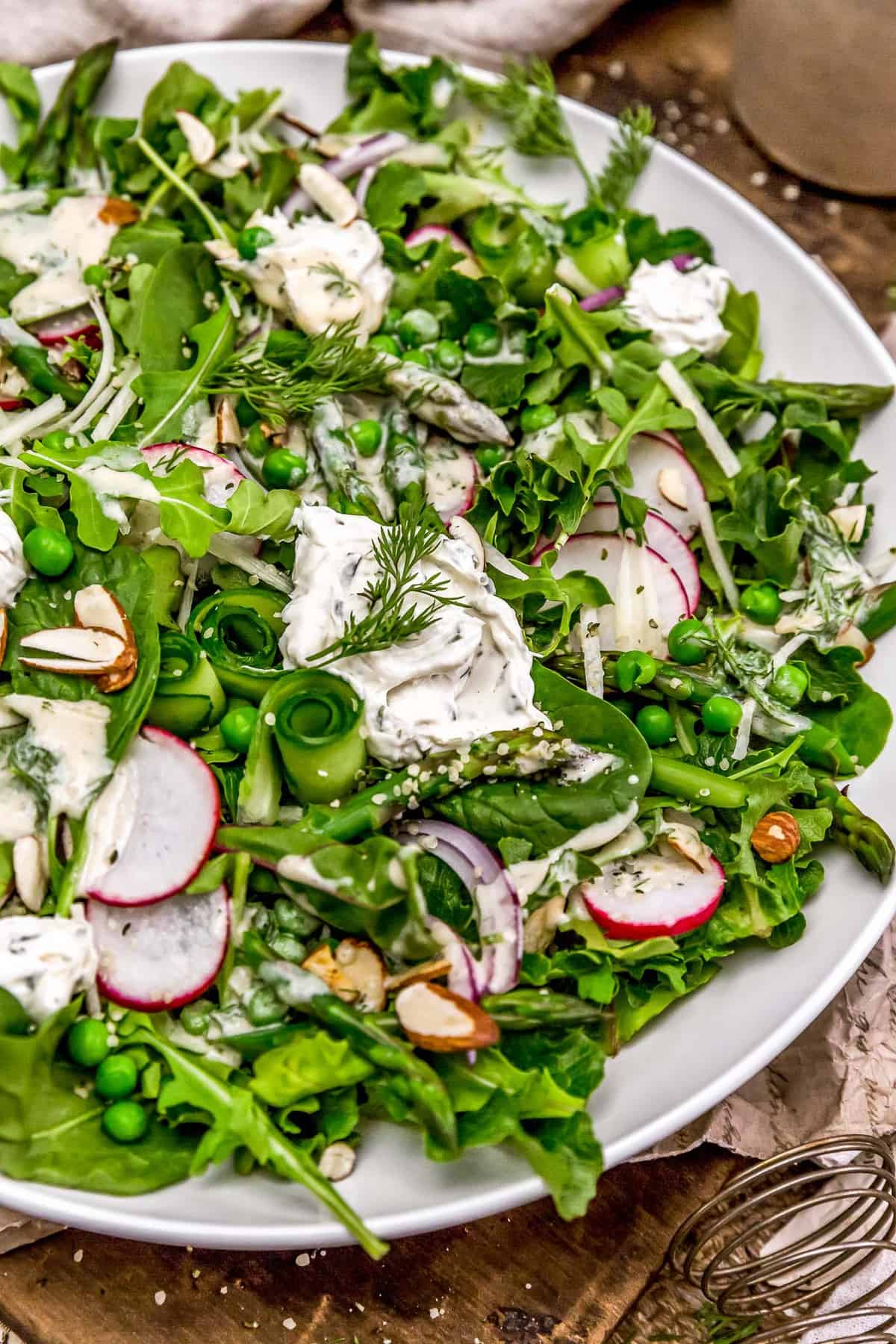 We are die hard salad lovers over here. Always looking to get in those nourishing greens, and we've got a flavor-packed dressing that will take those greens to a whole new level of yumminess. Let us introduce you to this homemade, oil free, vegan Creamy Dill Dressing that is all that and then some. Perfectly luscious, bold tangy goodness, and bursting with fresh dill vibes.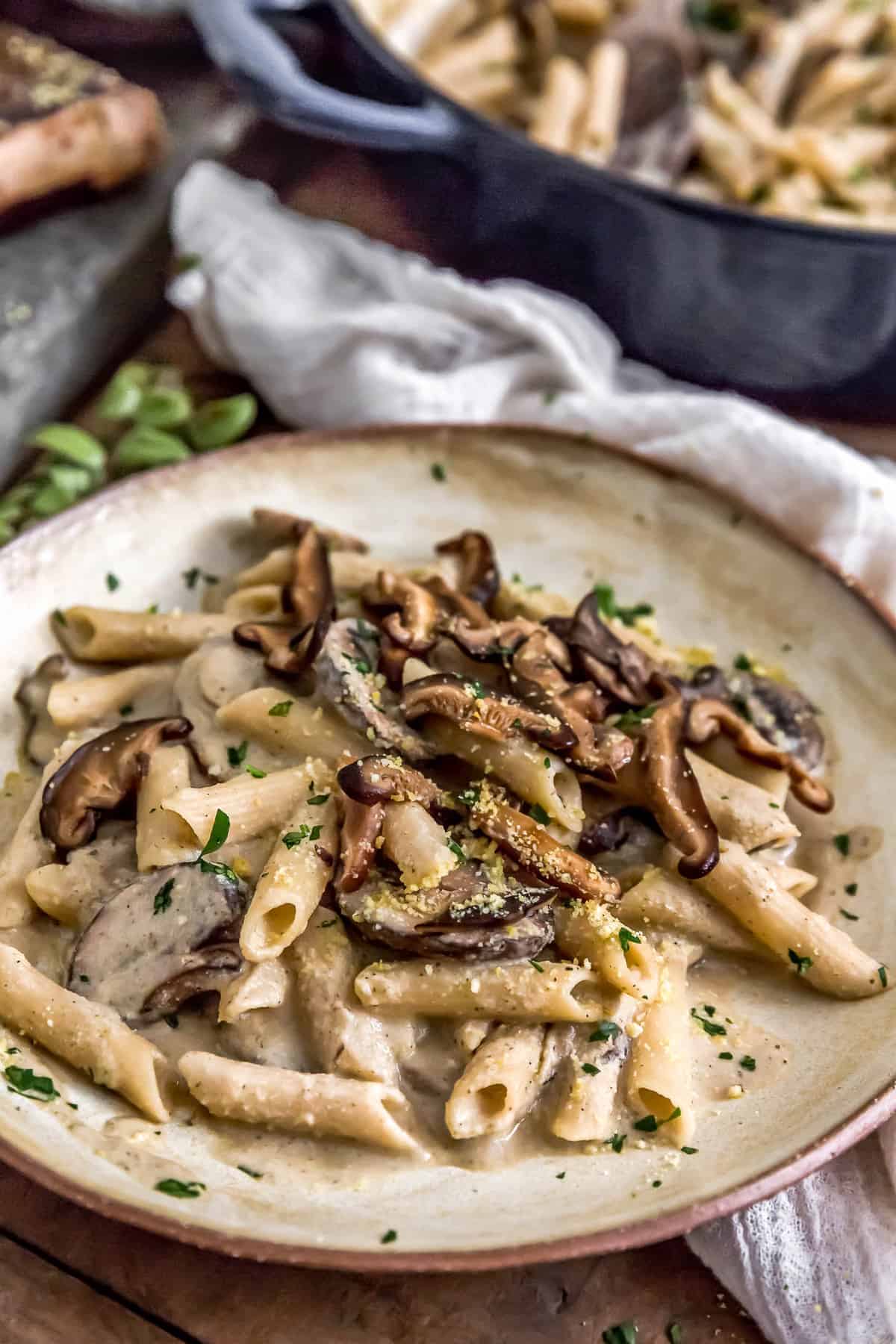 Simplicity in the most elegant way is the perfect way to describe this drool worthy dish! Rich, velvety, and bursting with flavor, this Creamy Herb Mushroom Pasta is total wholesome comfort food! Tasty, chewy pasta drenched in a decadent cashew herb sauce is topped with earthy sautéed mushrooms. Healthy, delicious, and ready in about 30 minutes, this luscious dish is perfect for a weeknight dinner with the family or elegant dinner parties alike.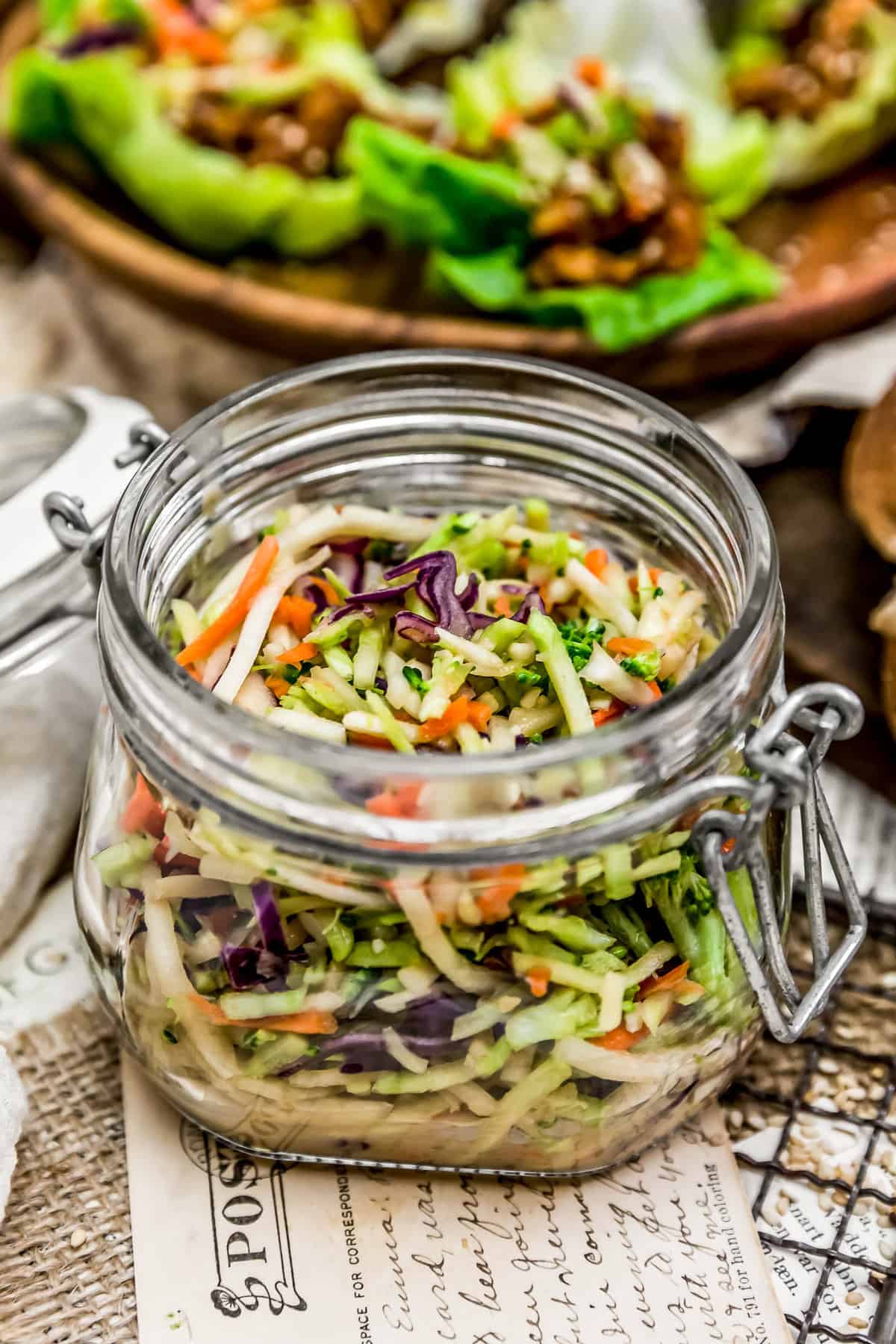 If you are hankering for a healthy alternative side salad or a great way to dress up a burger or sandwich, then this healthy Fast and Easy Asian Slaw fits just the ticket. Easily adjustable to fit nearly any coleslaw mix, it's the perfect crunchy combination. Dressed in a light vinaigrette dressing with an Asian twist, this slaw is sure to absolutely delight your taste buds.