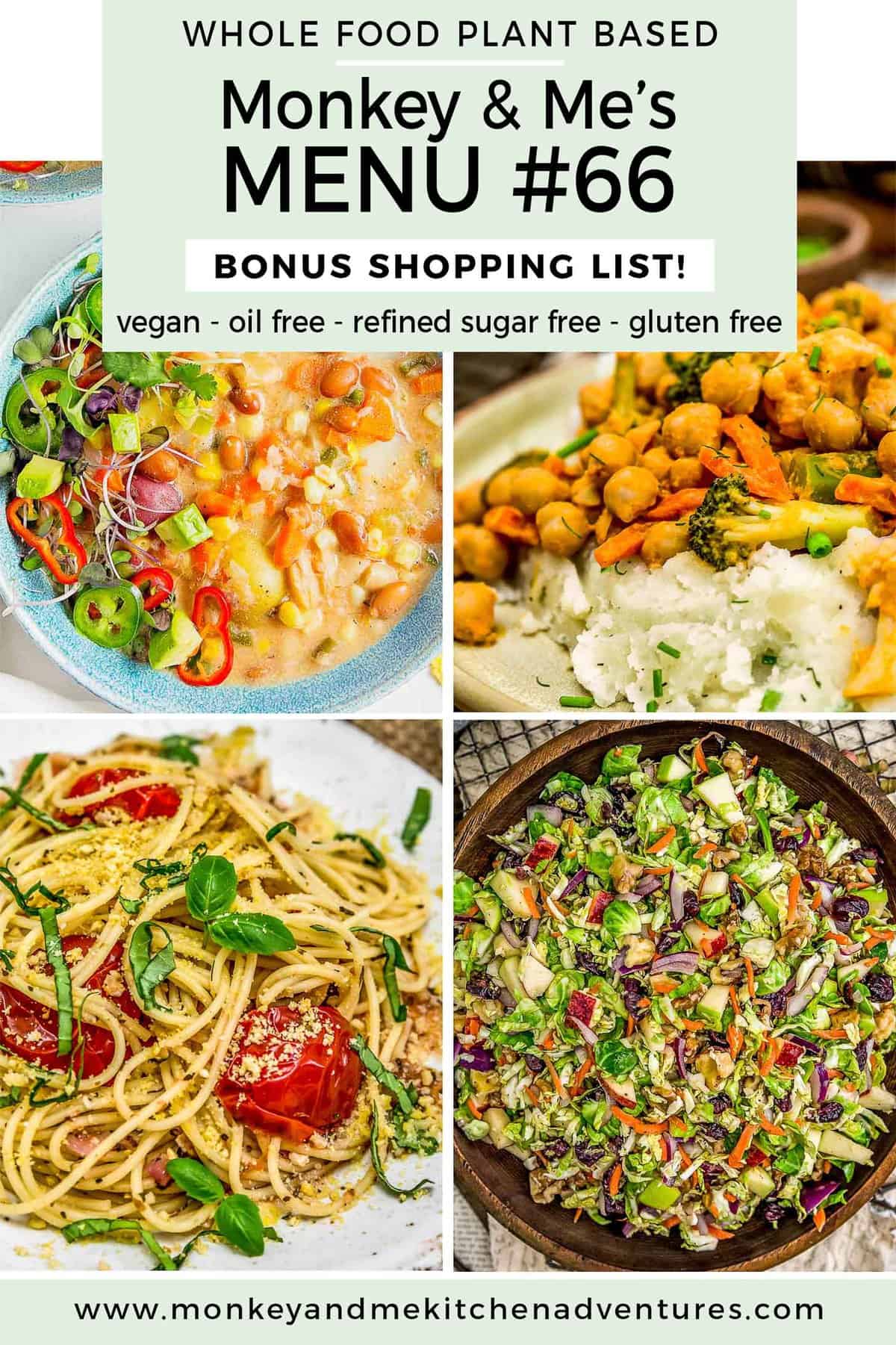 This week's Monkey and Me's Menu features some tasty recipes.  Menu #66 includes a FREE bonus shopping list.  All recipes are Whole Food Plant Based, vegan, plant based, oil free, refined sugar free, no highly processed ingredients, and gluten free.

Downloadable Menu which offers the following:

2 Breakfast ideas
2 Lunch ideas
2 Snack Ideas
5 Dinner Ideas, including a FREE downloaded shopping list (PDF – Below)

A comprehensive (downloadable) shopping list for the 5 Dinners

The shopping list is segmented into the common grocery store sections like "produce, spices, etc." making it easy to pick up these items from your local grocery store.
It also includes product suggestions that are Whole Food Plant Based compliant* for easy reference.  Note: These products are suggestions, please feel free to select your own favorite products.
Includes helpful codes so you can easily subtract items that you choose not to make.

Downloadable Instructions on how the meal plan work.
Note:  The term "Whole Food Plant Based compliant" is from a general standpoint.  There are Whole Food Plant Based diet branches that restrict certain food items.  Our recipes are all Whole Food Plant Based compliant based upon a high-level compliance standpoint. i.e. vegan, plant based, oil free, refined sugar free, minimally processed foods.
Some breakfast, lunch, and snack ideas are simple concepts that require no recipe.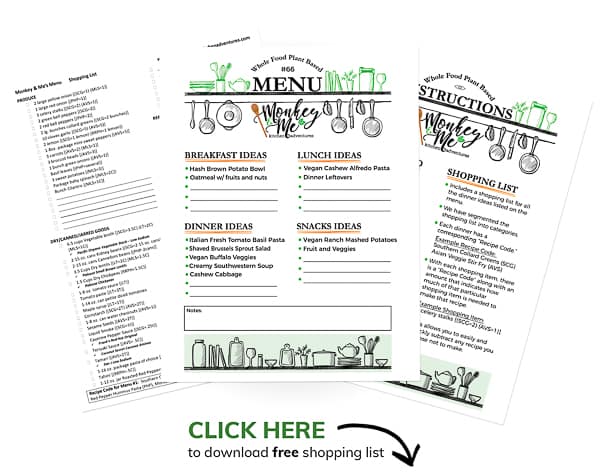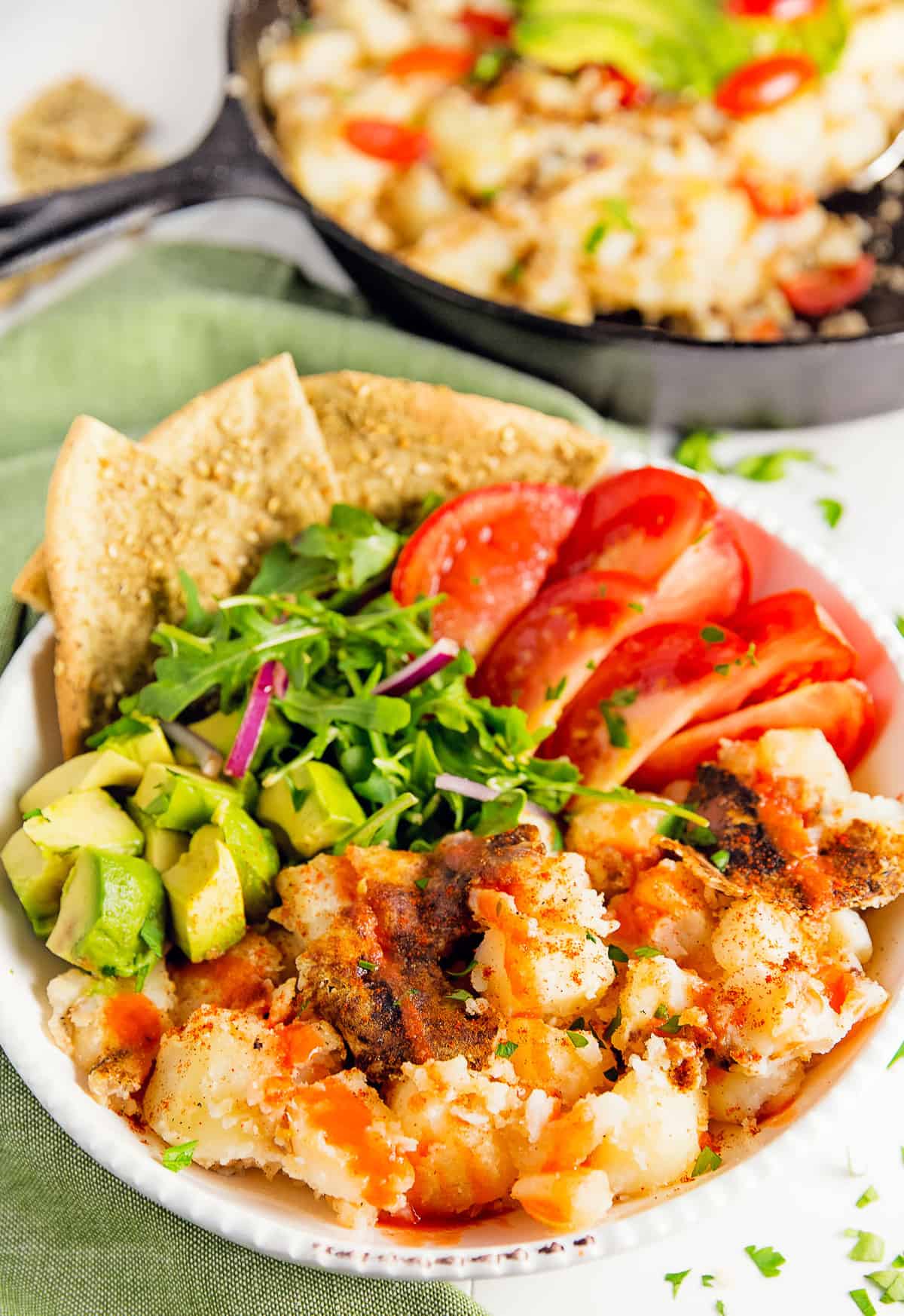 Anyone else all about that savory breakfast? We definitely enjoy this savory breakfast! Simplicity at its best, our crispy and incredibly tasty Hash Brown Potatoes are perfect for breakfast, lunch, or dinner. Packed with wholesome and healthy ingredients: tomatoes, arugula, avocado, hash brown potatoes, and some zaatar flat bread. You can never go wrong with this delicious bowl of beautiful tatars!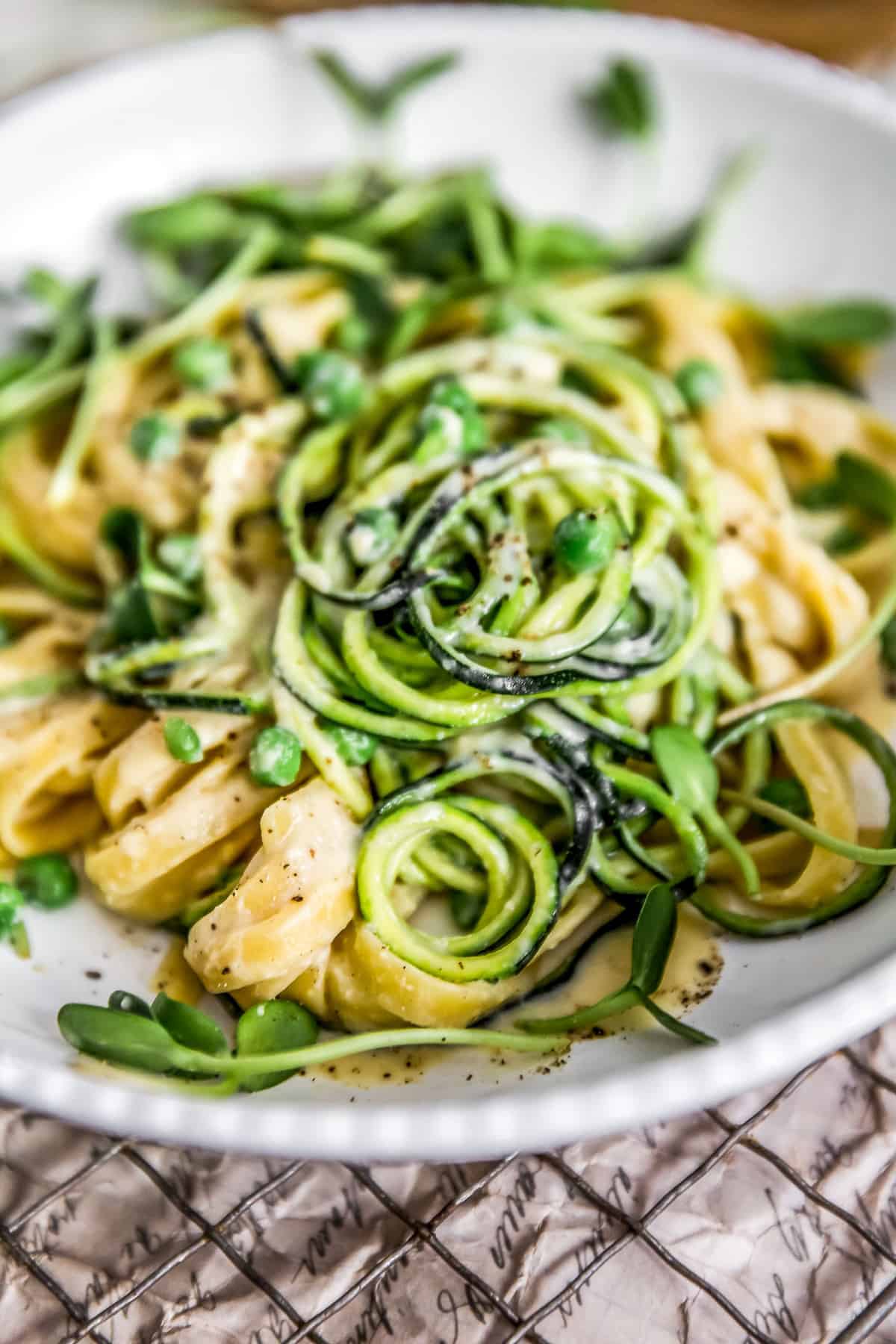 When cashews are involved you just know it's gonna be goooood, and this quick, easy and oh-so-delicious, homemade oil free Vegan Cashew Alfredo Sauce is just that and SO much more! Rich cashews create an ultra decadent and creamy sauce that is perfect for your favorite pastas and veggies.  It can be whipped up in just about 20 minutes, which is a total bonus, and perfect for those busy week nights.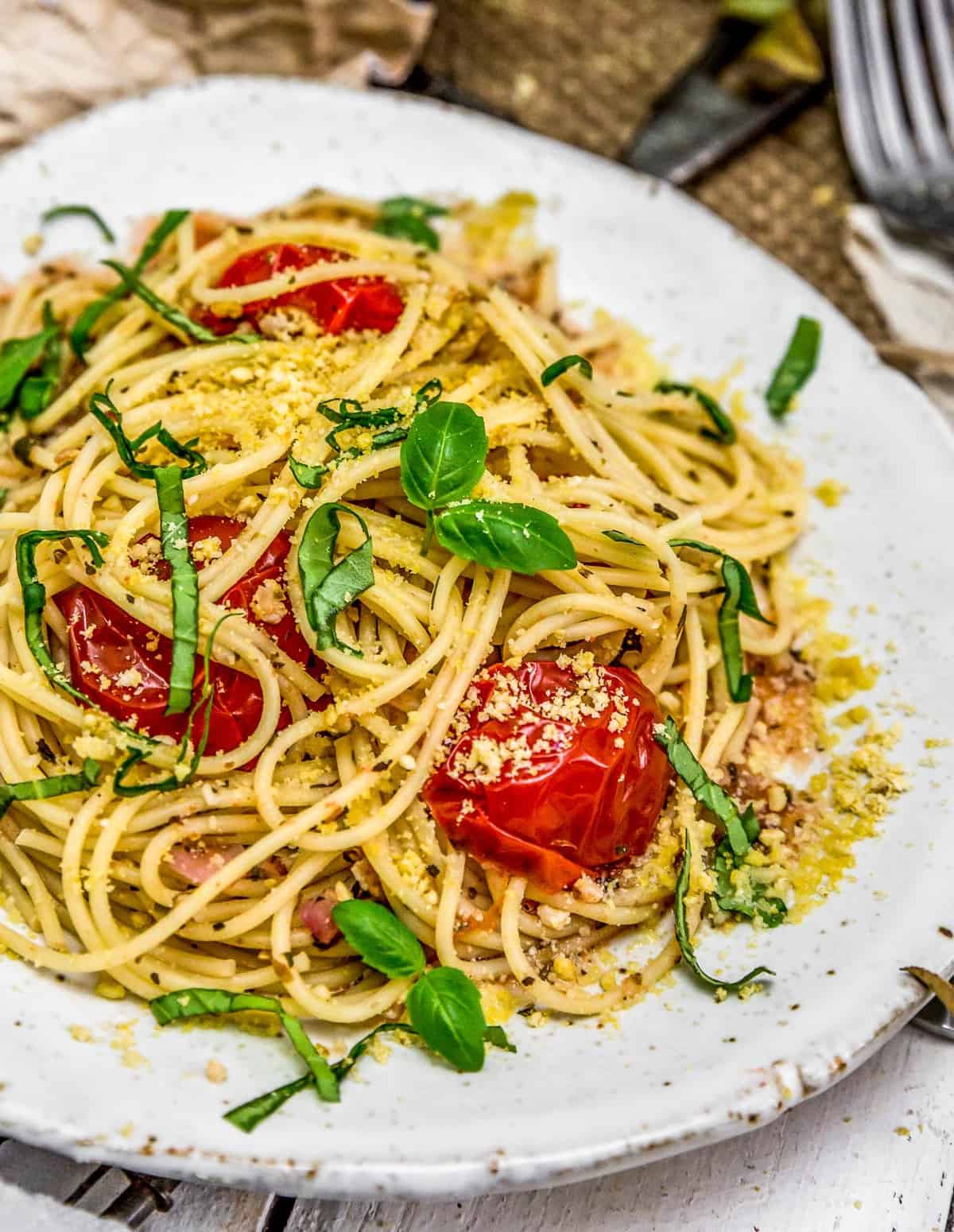 Refreshing, light, and utterly delicious, this Italian Fresh Tomato Basil Pasta screams summertime goodness! Comforting pasta and skillet-burst tomatoes are bathed in a delicate vegan white wine sauce and topped with sweet basil and vegan parmesan creating an amazingly flavorful, simple, and dreamy dish.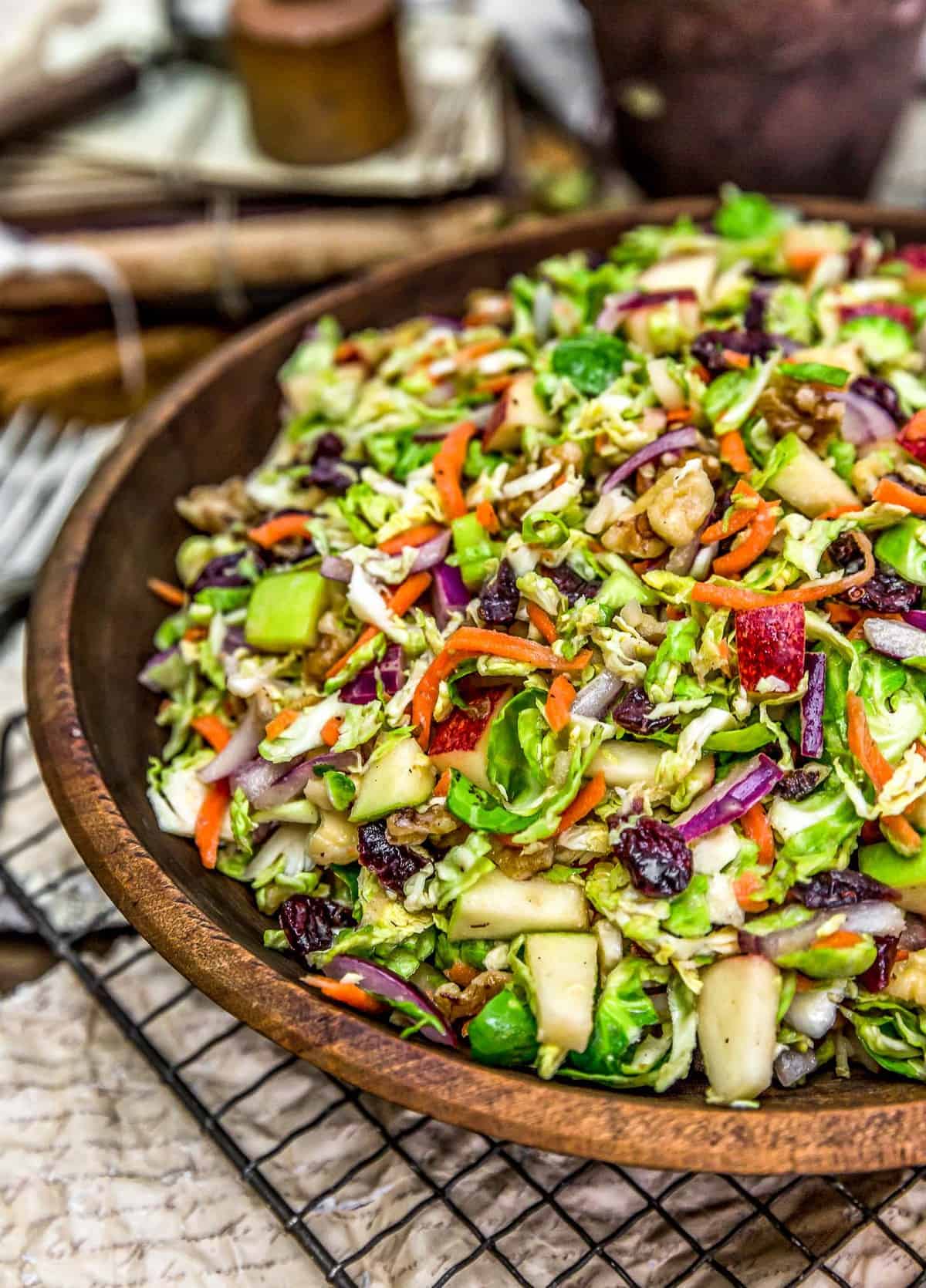 We've got some serious delicious salad action heading your way with all the must haves: flavor, texture, and wholesome goodness. This awesome Shaved Brussels Sprout Salad is loaded with deliciousness. Shaved Brussels sprouts, grated carrots, sweet and tart apples, toasted walnuts, zesty red onions, and chewy dried cranberries come together in the best possible way. Tossed with in a deliciously tangy maple mustard vinaigrette, this delicious salad is a real crowd pleaser.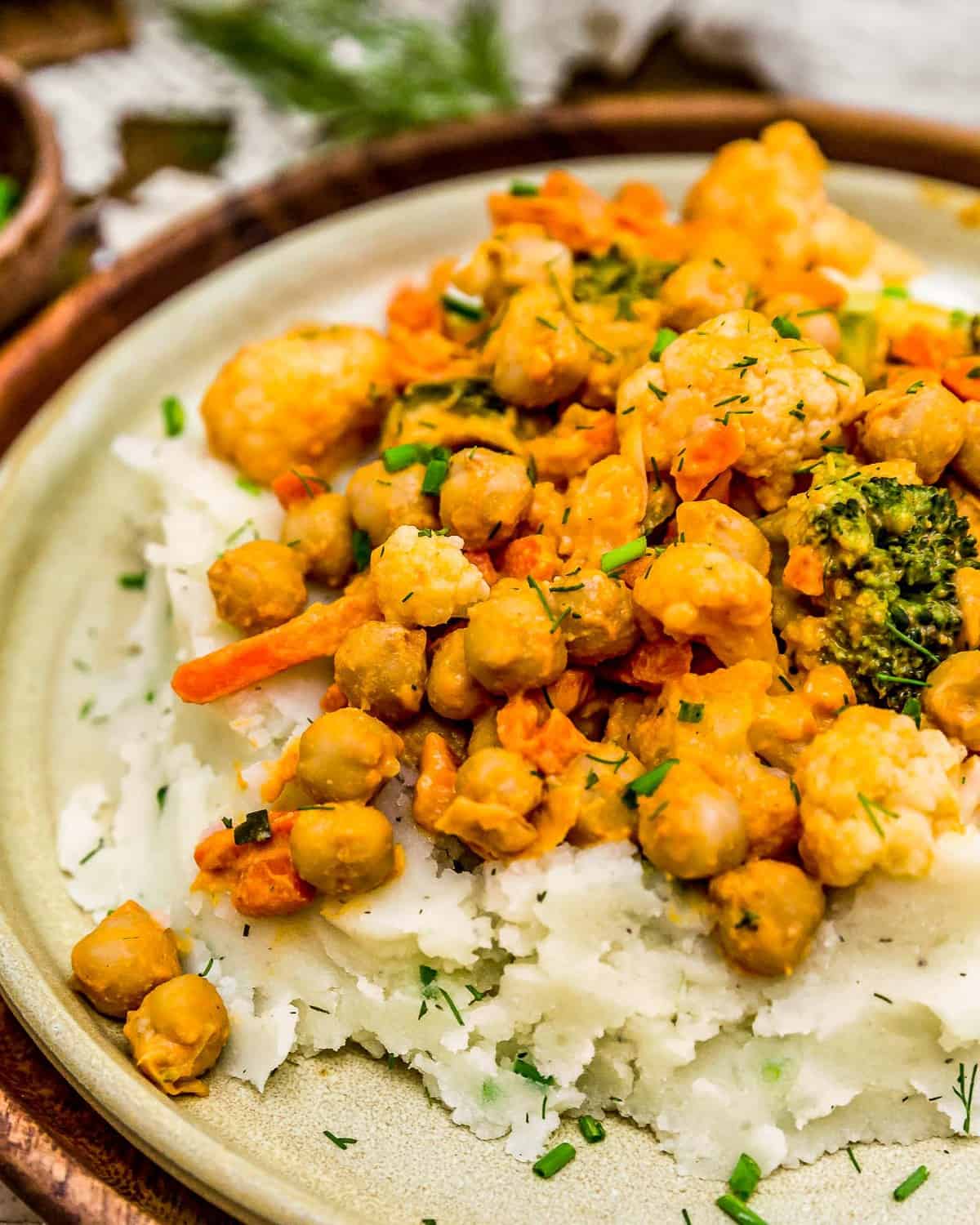 This delicious veggie goodness is coming in HOT – literally! Skip the oven and go straight to flavor town with this tasty dish! Bursting with tangy, robust, spicy Buffalo flavor, this healthy Vegan Buffalo Veggies is ultra-fast, super easy, and perfect for Buffalo hot sauce lovers who aren't afraid to live on the wild side. Hearty chickpeas and nutrient-packed veggies are bathed in deliciously bold sauce and paired perfectly with our Vegan Ranch Mashed Potatoes – a total match made in heaven.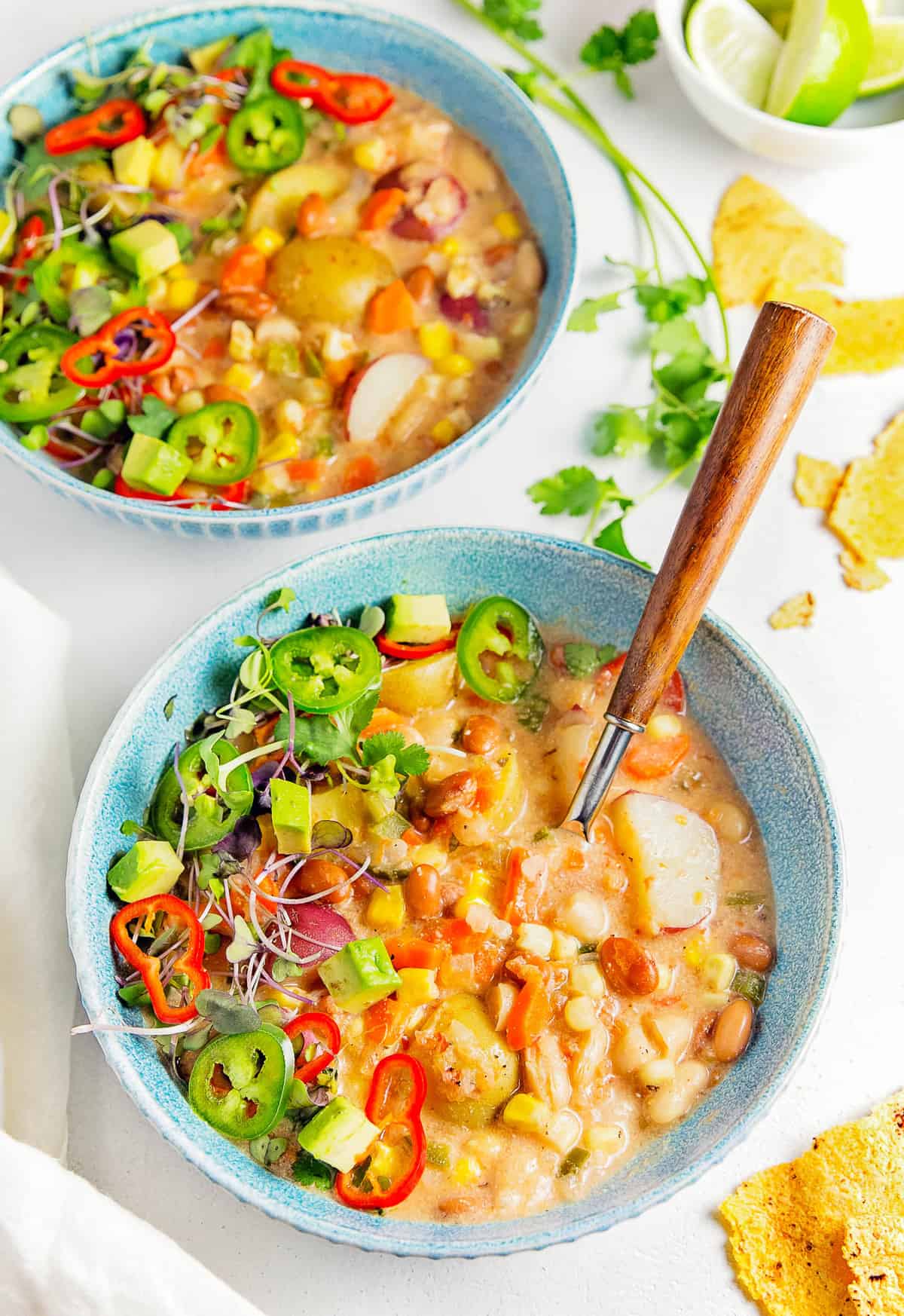 Amazingly delicious and so healthy, this Creamy Southwestern Soup is simmered to perfection and oh-so-yummy!  Packed with yummy tex-mex veggies, hearty beans, baby potatoes, aromatic spices, fire roasted tomatoes, and a tiny kick from jalapenos, this soup is sure to please everyone in the family making it an awesome Whole Food Plant Based soup.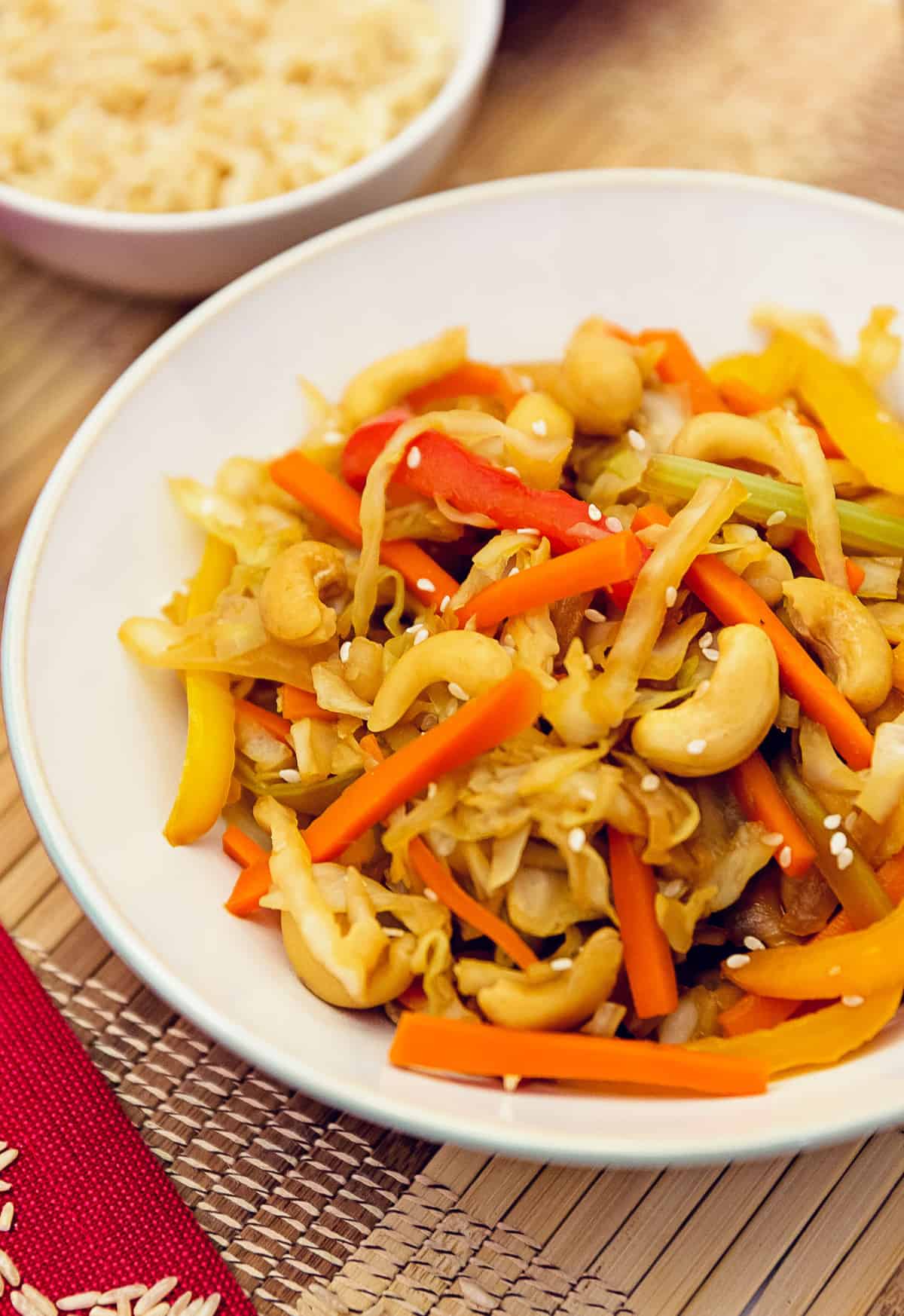 This Asian inspired vegan cashew cabbage stir fry recipe is healthy and delicious, loaded with crunchy cashews and lots of yummy cabbage.  It is reminiscent of the inside of an egg roll, only better, making it a perfect Whole Food Plant Based dinner.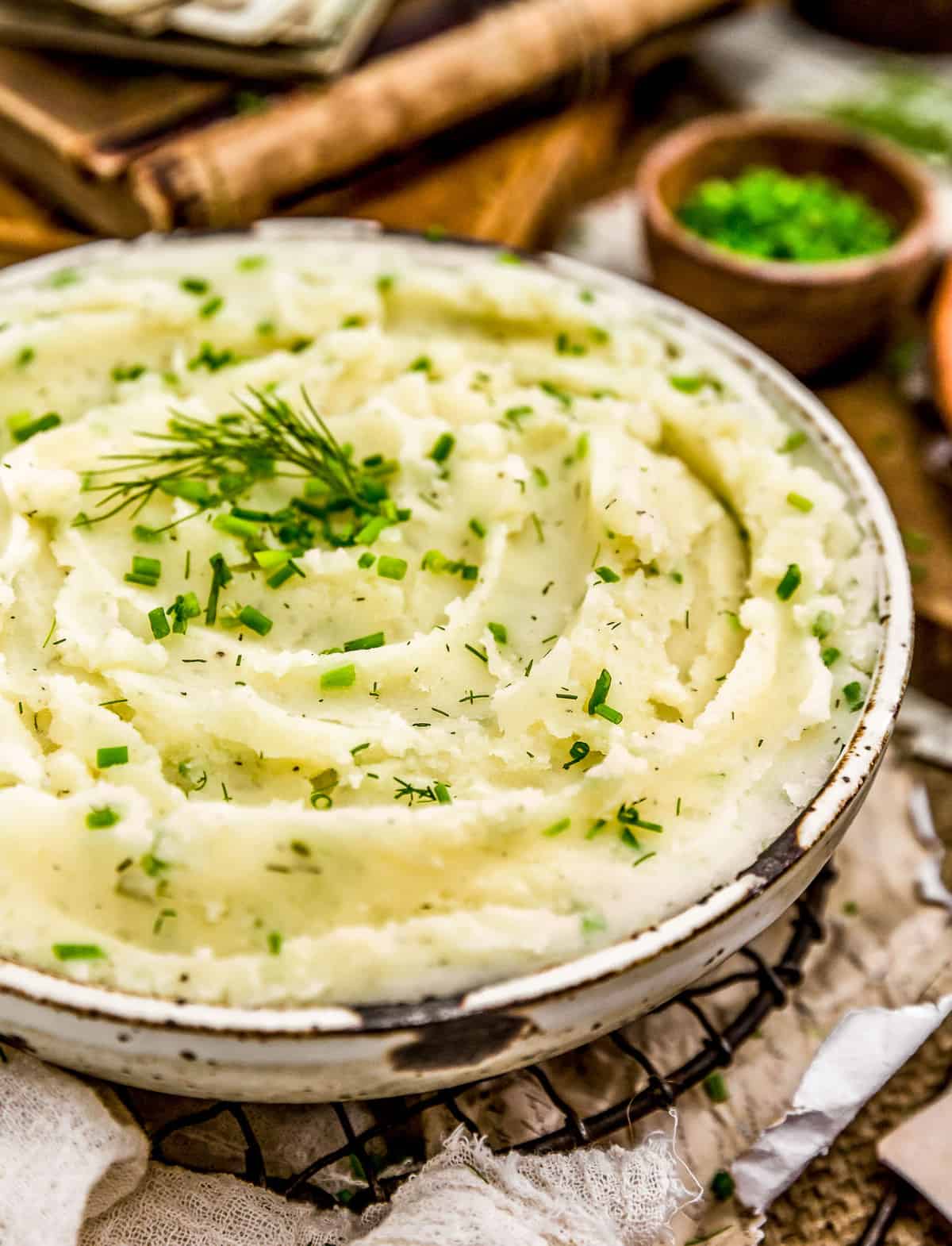 Kick up your mashed potatoes game with this fun new vegan ranch-flavored twist. Rich, bold ranch goodness and comforting, creamy mashed potatoes create an ultimate Vegan Ranch Mashed Potatoes is that is sure to put a smile on your face! Pair these tasty taters with out Vegan Buffalo Veggies for an outta this world meal. Grab a bowl and get ready to dive in!