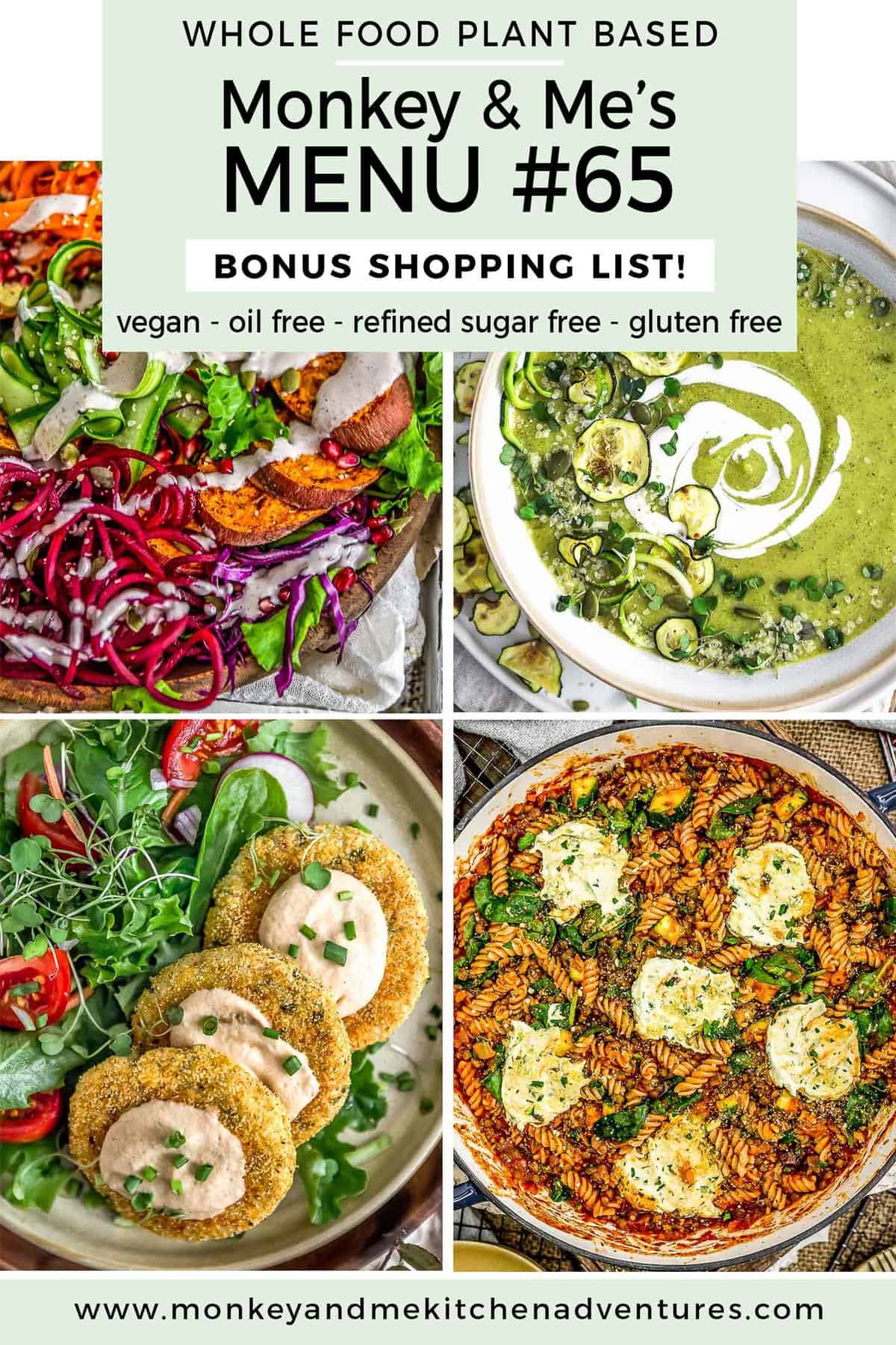 This week's Monkey and Me's Menu features some tasty recipes.  Menu #65 includes a FREE bonus shopping list.  All recipes are Whole Food Plant Based, vegan, plant based, oil free, refined sugar free, no highly processed ingredients, and gluten free.

Downloadable Menu which offers the following:

2 Breakfast ideas
2 Lunch ideas
2 Snack Ideas
5 Dinner Ideas, including a FREE downloaded shopping list (PDF – Below)

A comprehensive (downloadable) shopping list for the 5 Dinners

The shopping list is segmented into the common grocery store sections like "produce, spices, etc." making it easy to pick up these items from your local grocery store.
It also includes product suggestions that are Whole Food Plant Based compliant* for easy reference.  Note: These products are suggestions, please feel free to select your own favorite products.
Includes helpful codes so you can easily subtract items that you choose not to make.

Downloadable Instructions on how the meal plan work.
Note:  The term "Whole Food Plant Based compliant" is from a general standpoint.  There are Whole Food Plant Based diet branches that restrict certain food items.  Our recipes are all Whole Food Plant Based compliant based upon a high-level compliance standpoint. i.e. vegan, plant based, oil free, refined sugar free, minimally processed foods.
Some breakfast, lunch, and snack ideas are simple concepts that require no recipe.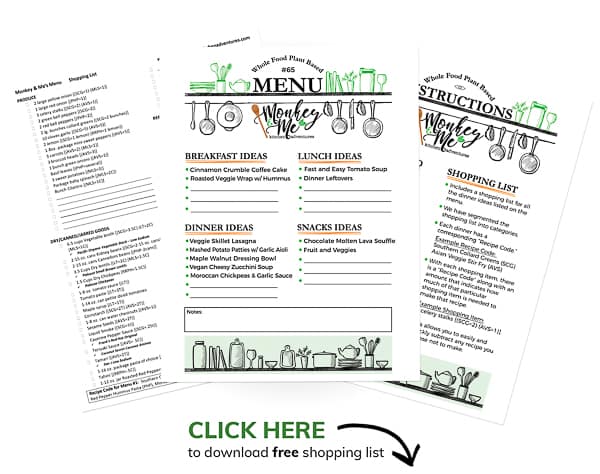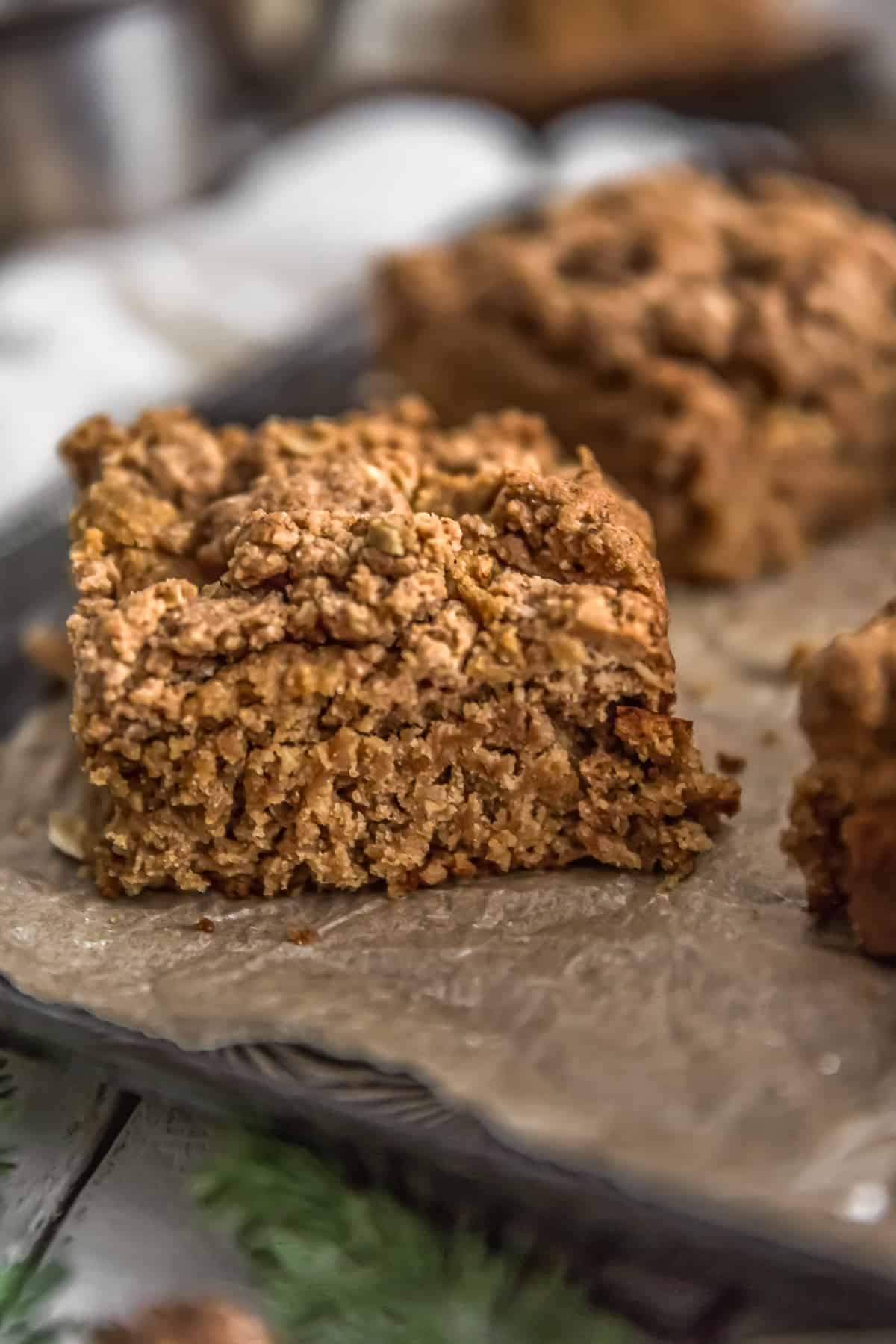 We are all about a sweet breakfast treat, and this healthy old-fashioned Vegan Cinnamon Crumble Coffee Cake totally delivers. This tender, lightly sweet, filled with cinnamon goodness and a tasty crumble topping that tastes decadent, but is healthy and wholesome. A fantastic addition to your breakfast or dessert and sure to make guests and family think you labored in the kitchen over this deliciousness.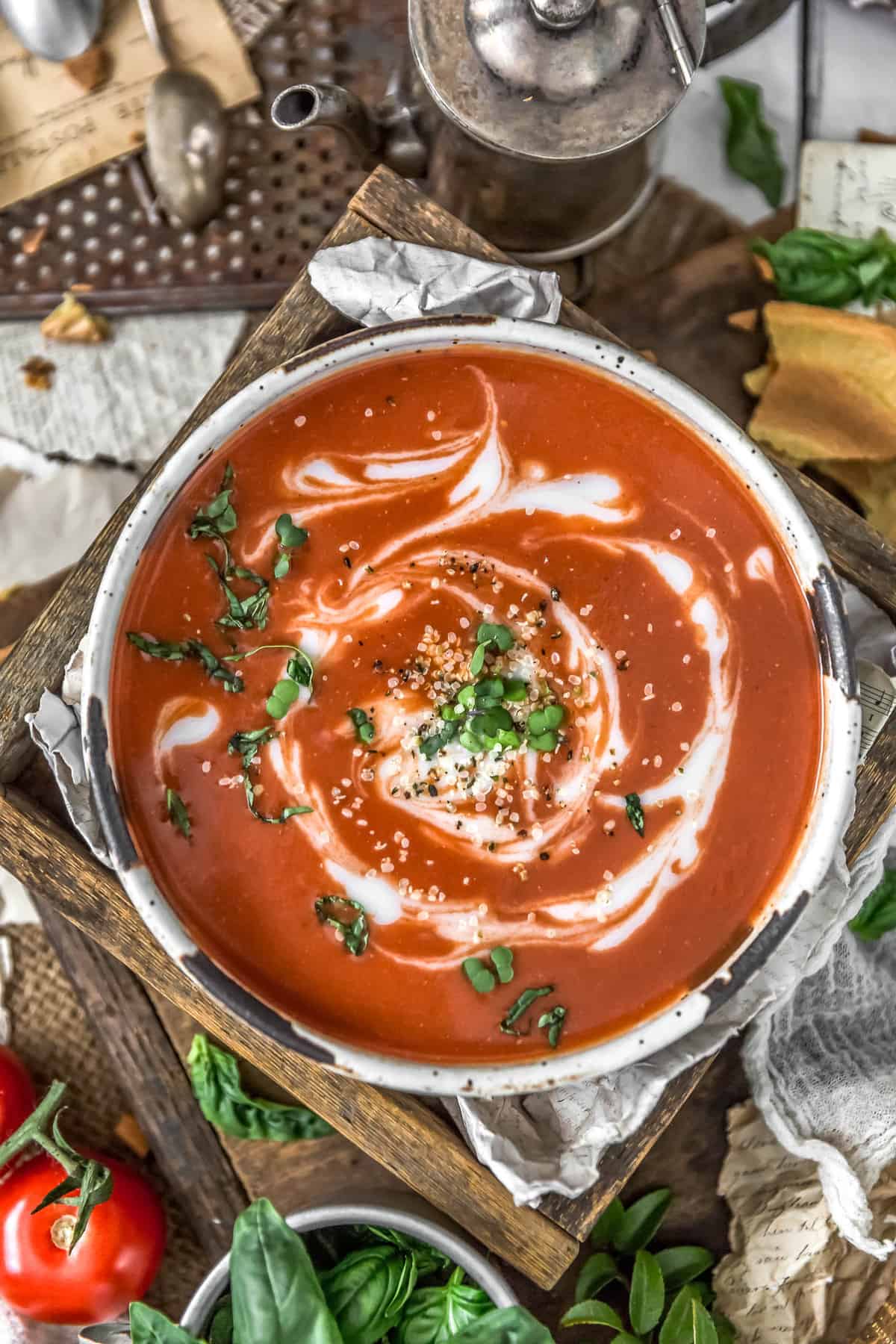 There's nothing like a warming bowl of soup to cuddle up. Comforting, creamy, and full of fresh tomato flavors, this Fast and Easy Tomato Soup is perfect for week nights when you need something quick to get on the table. Throw in some left-over steamed rice or roasted veggies, and you have a perfectly satisfying and filling soup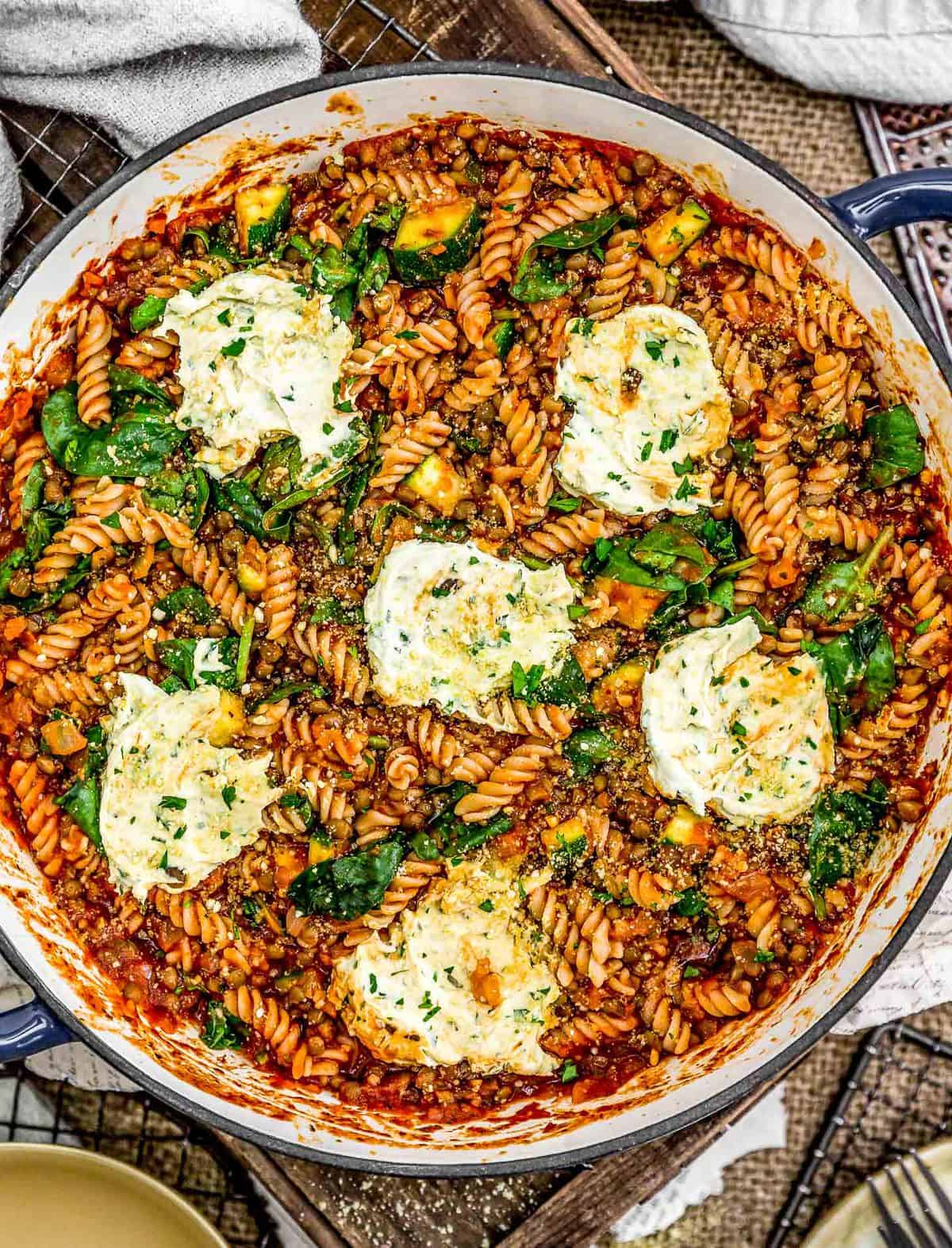 For when you are craving all the deliciousness of lasagna without the layers and baking, we've got an ultra-satisfying, comforting Veggie Skillet Lasagna that totally fits the ticket. It's easy, it's utterly delicious, and it's full of amazing plant powerhouse goodness. Protein packed lentils and wholesome veggies all bathed in an aromatic sauce topped with dollops of flavorful vegan creamy cheese makes for an easy dish that you simply won't be able to get enough.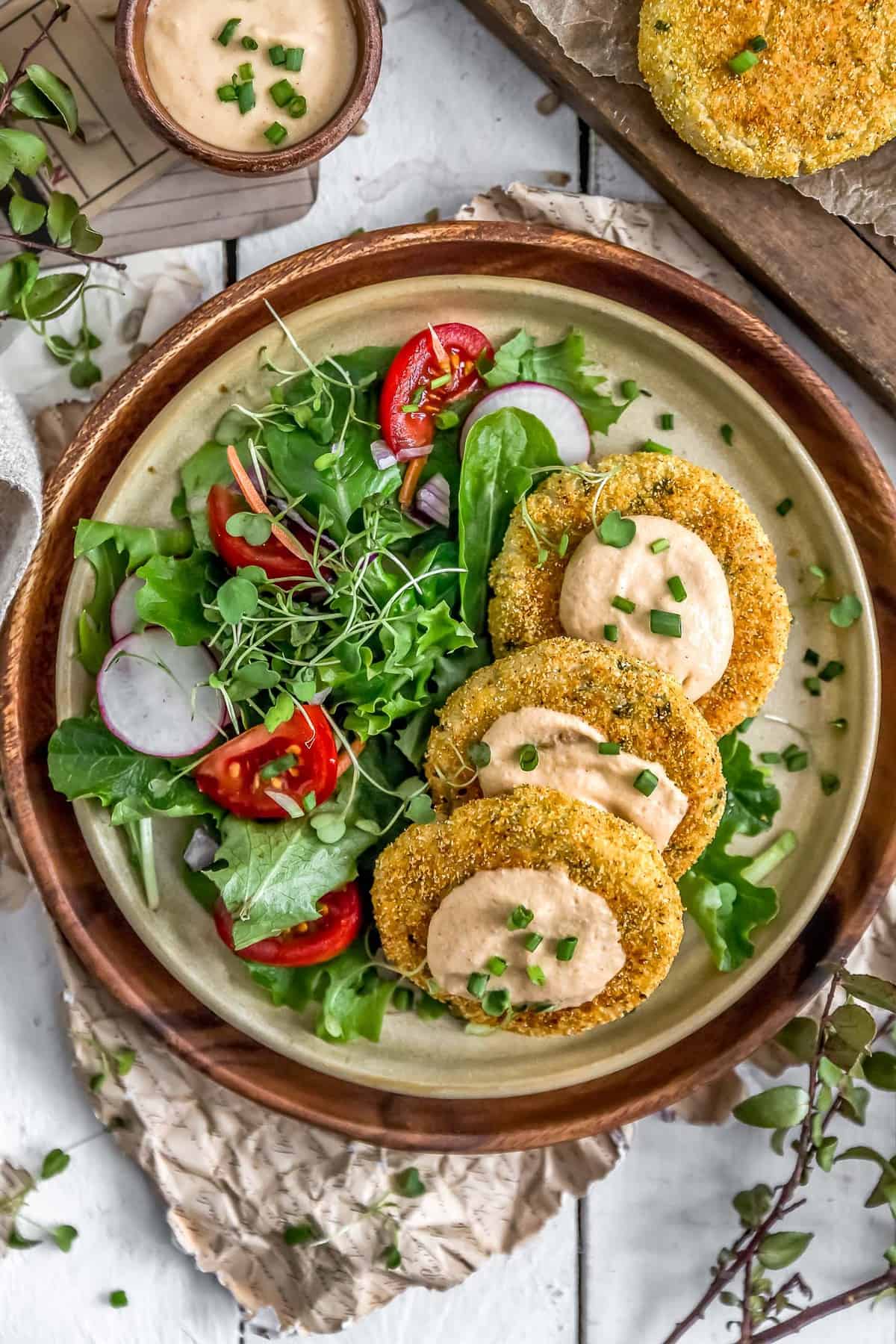 Potatoes are EVE-RY-THING! Healthy and utterly delicious, these easy to make Healthy Mashed Potato Patties with Tangy Garlic Aioli is comfort food at its best. These amazing patties have a perfectly tender and fluffy interior with a crispy, crunchy exterior and are topped with an irresistible Tangy Garlic Aioli that is out of this world YUM!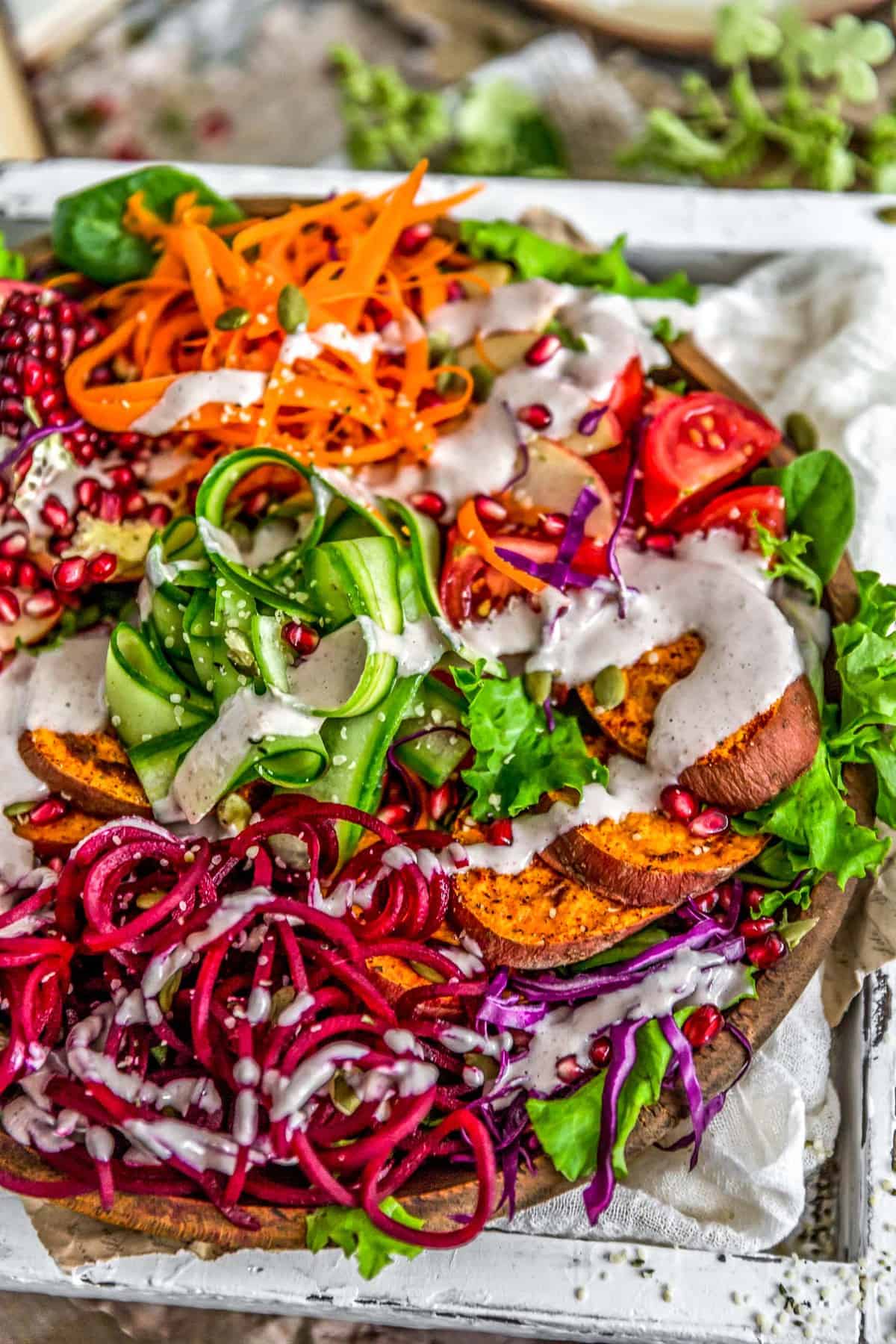 Nothing beats homemade, right? We are all about those delicious, healthy, homemade dressings, and we have a new fun and fabulous dressing for fall. We'd love to introduce you to our oh-so-delicious Oil Free Maple Walnut Dressing. It's packed with feel-good ingredients. Earthy walnuts perfectly compliment a combination of tangy vinegar and aromatic spices creating a delightfully burst of zingy flavors.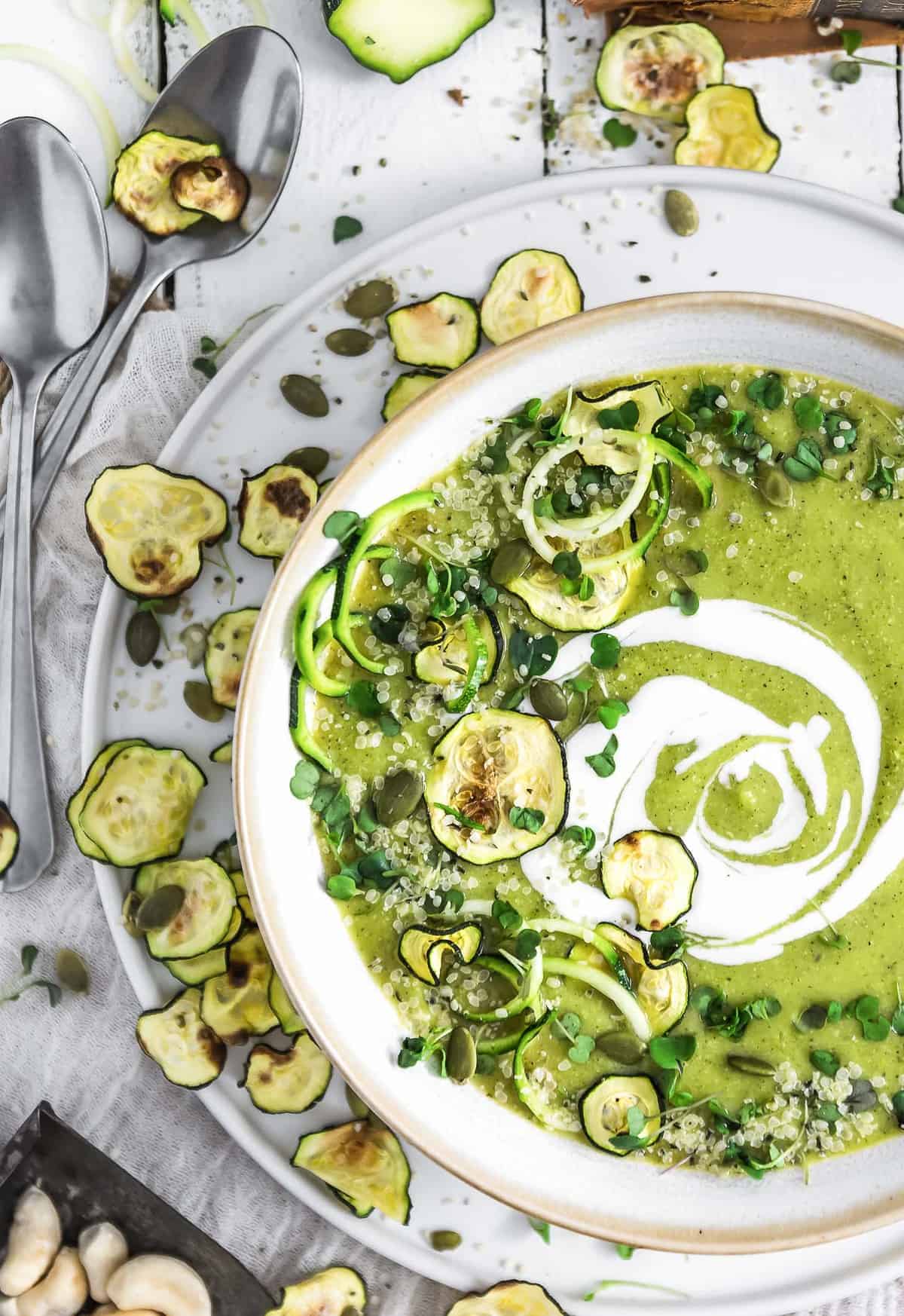 This ultra creamy and delicious Vegan Cheesy Zucchini Soup is a fabulous summertime dish.  Zucchini is the star of the show making us wish zucchini was in season all year around! Cashews, veggie broth, plant milk, and nutritional yeast help create a rich, thick, and comforting soup!  Packed full of wholesome zucchini and topped with fun zucchini chips, zoodles, hemp seeds, and pumpkin seeds, this healthy and super easy soup will have the whole family chowing down.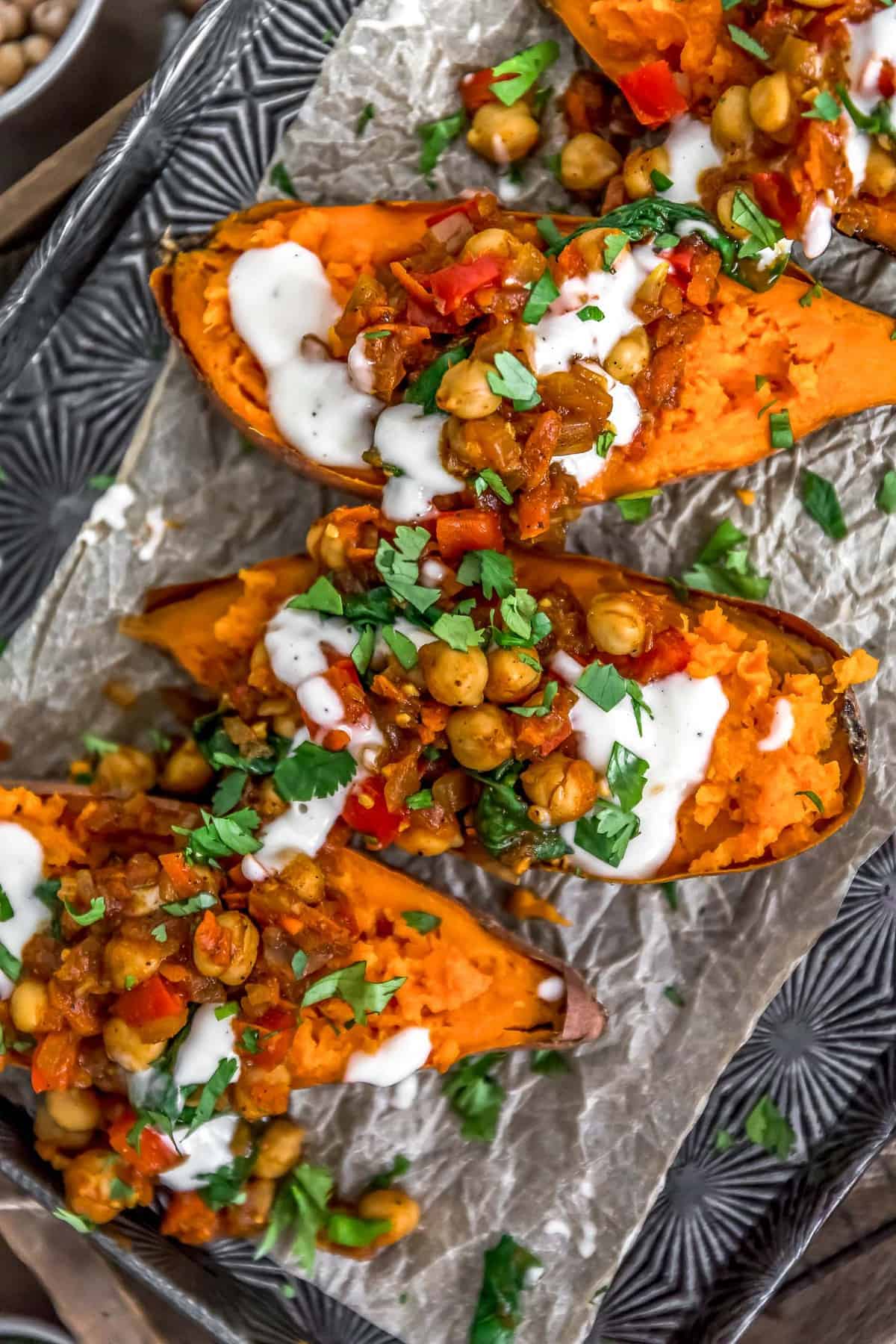 Thirty minutes is all that stands between you and this yummy Moroccan Spiced Chickpeas and Garlic Sauce! We just can't get enough of this one-pot, fast, and easy dish that is packed with feel-good ingredients. Hearty chickpeas coated in spicy Moroccan flavors ladled over nutritious baked sweet potatoes, and covered in a creamy garlic sauce is a delicious comfort food the whole family will love. A perfect dish for using up leftovers too; switch up baked sweet potatoes for roasted veggies, rice, or boiled potatoes for a scrumptious way to use up leftovers.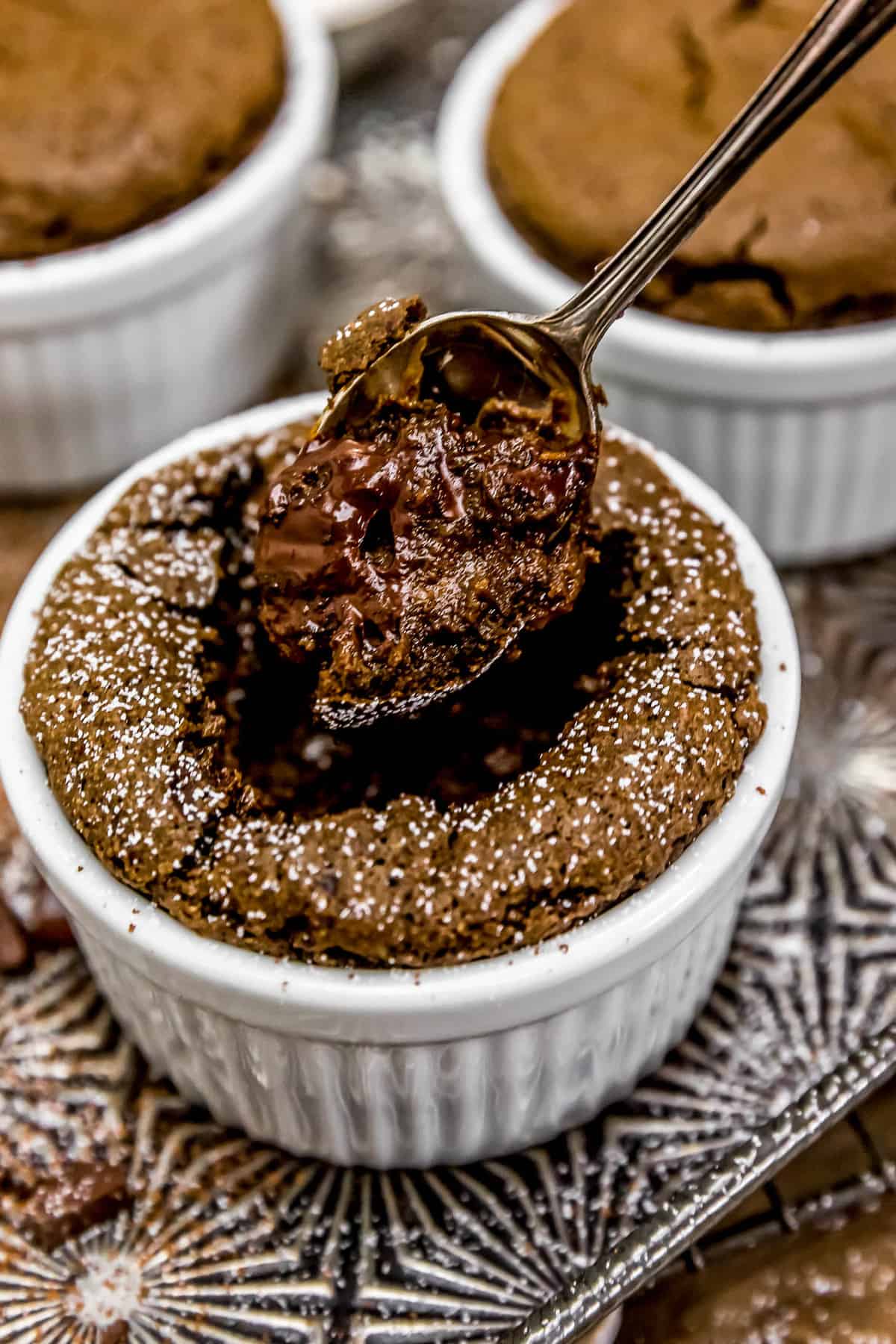 Calling all chocolate lovers, we are swooning over this dreamy dessert! Easy and foolproof, this irresistible Vegan Chocolate Molten Lava Soufflé is brimming with rich, decadent, melty chocolatey goodness. A perfect combination of drippy chocolatey lava cake and puffy soufflé that will have you doing your happy dance with every delicious,  ooey-gooey bite!