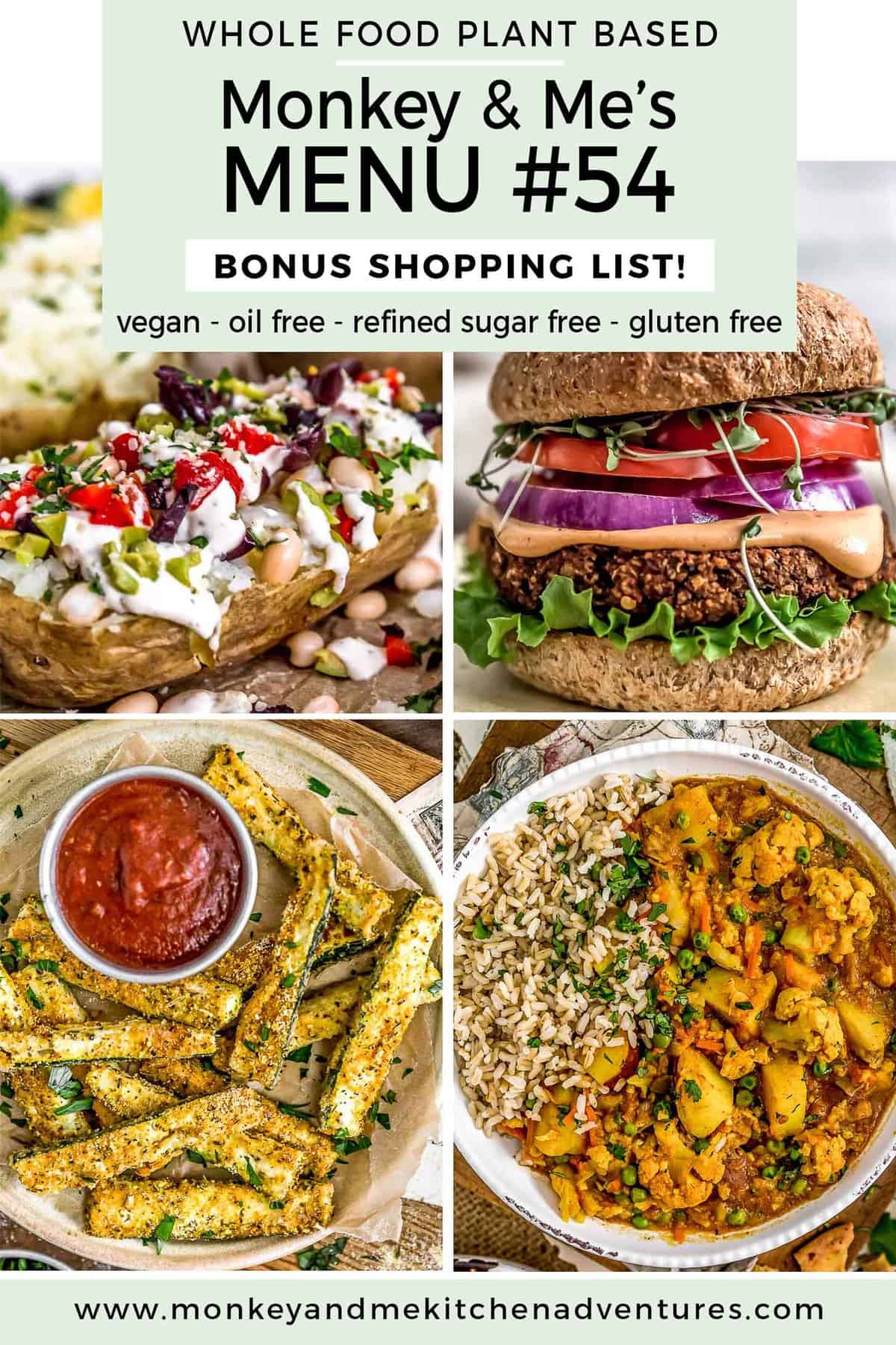 This week's Monkey and Me's Menu features some tasty recipes.  Menu #54 includes a FREE bonus shopping list.  All recipes are Whole Food Plant Based, vegan, plant based, oil free, refined sugar free, no highly processed ingredients, and gluten free.

Downloadable Menu which offers the following:

2 Breakfast ideas
2 Lunch ideas
2 Snack Ideas
5 Dinner Ideas, including a FREE downloaded shopping list (PDF – Below)

A comprehensive (downloadable) shopping list for the 5 Dinners

The shopping list is segmented into the common grocery store sections like "produce, spices, etc." making it easy to pick up these items from your local grocery store.
It also includes product suggestions that are Whole Food Plant Based compliant* for easy reference.  Note: These products are suggestions, please feel free to select your own favorite products.
Includes helpful codes so you can easily subtract items that you choose not to make.

Downloadable Instructions on how the meal plan work.
Note:  The term "Whole Food Plant Based compliant" is from a general standpoint.  There are Whole Food Plant Based diet branches that restrict certain food items.  Our recipes are all Whole Food Plant Based compliant based upon a high-level compliance standpoint. i.e. vegan, plant based, oil free, refined sugar free, minimally processed foods.
Some breakfast, lunch, and snack ideas are simple concepts that require no recipe.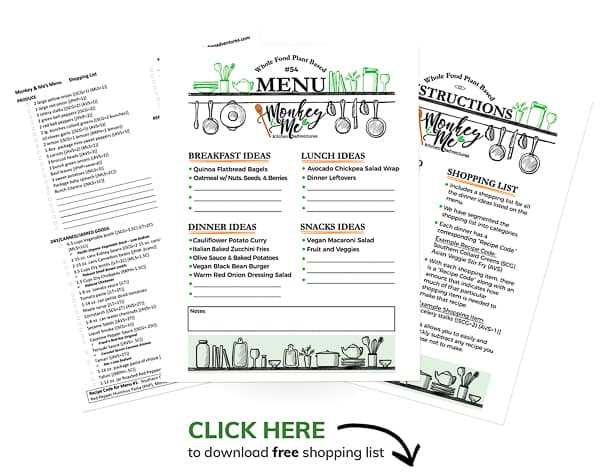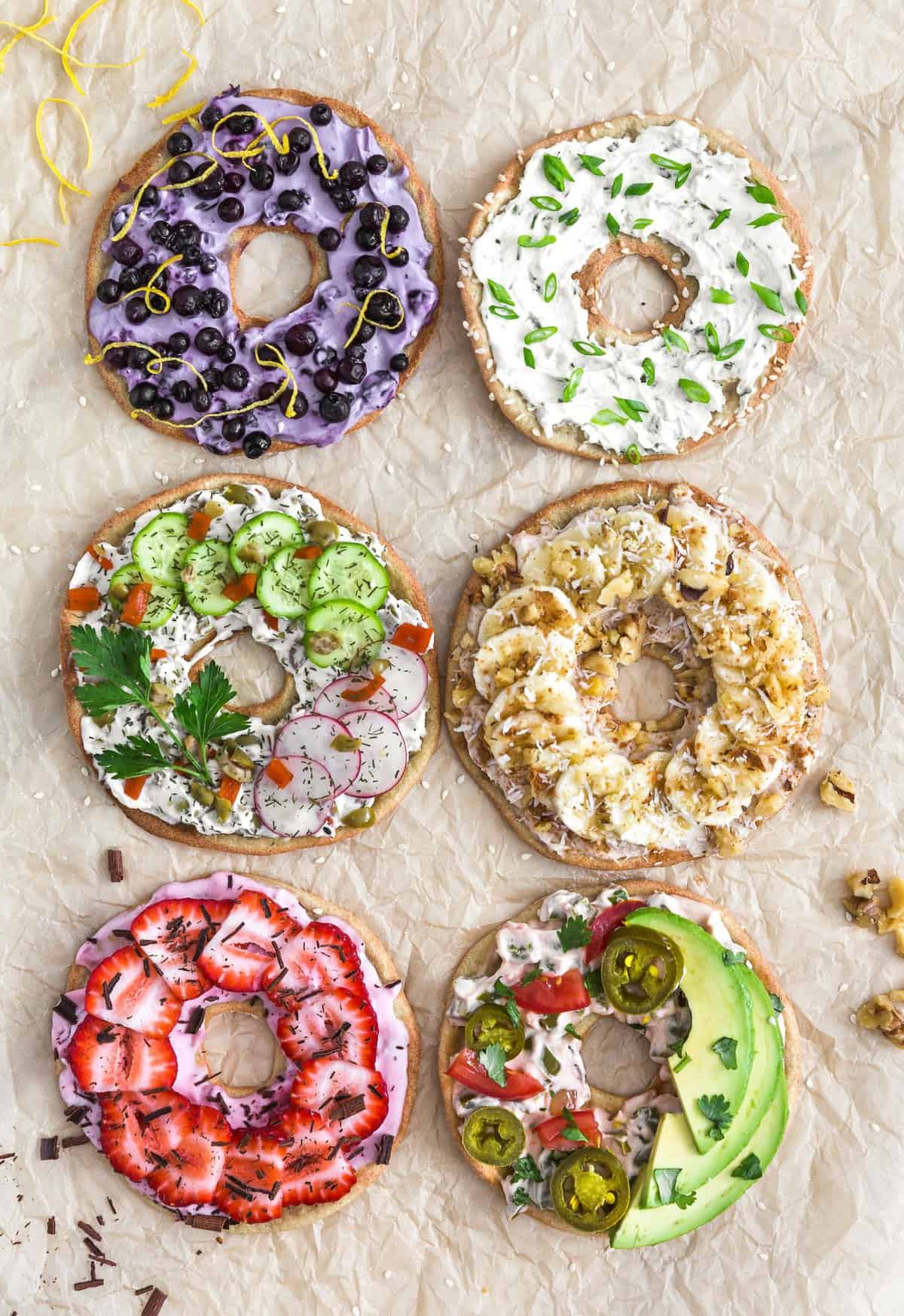 Soft and chewy or crisp and crunchy, these amazingly delicious Quinoa Flatbread Bagels are healthy and delicious.  Perfectly oven baked consisting of a few simple ingredients, turns these tasty flatbreads into yummy breakfast bagels or snack.  The options are endless, making this recipe an ultimate Whole Food Plant Based breakfast treat.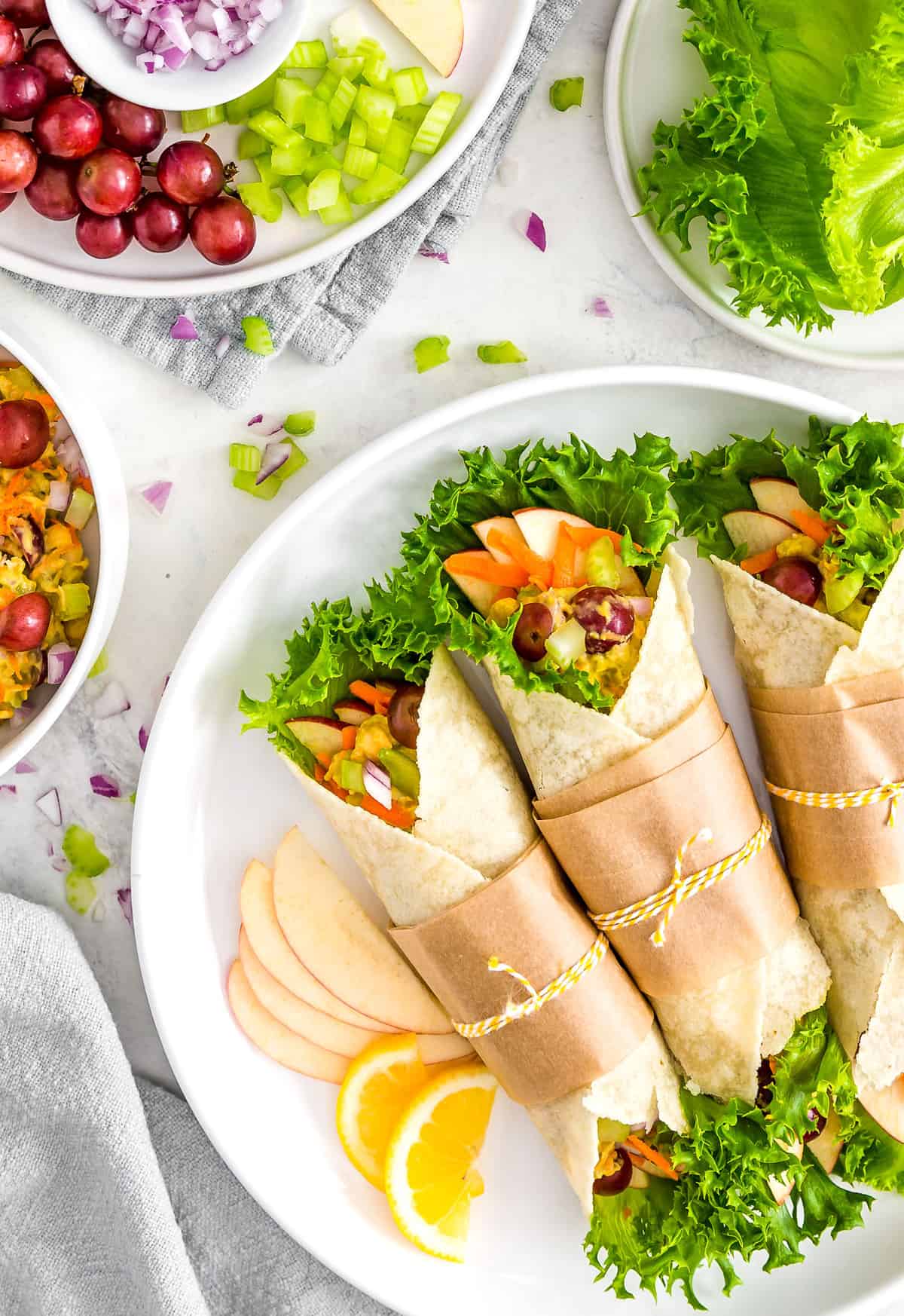 Light and refreshing, this sweet and savory Avocado Chickpea Salad Wrap is perfect for a quick and tasty lunch.  Chopped walnuts, chickpeas, red grapes, apple slices, grated carrots, celery and red onion come together in a beautiful and tasty avocado dressing, then wrapped to perfection in your favorite tortilla or wrap. This recipe is ideal for work lunchboxes, quick dinners, or just plain fun.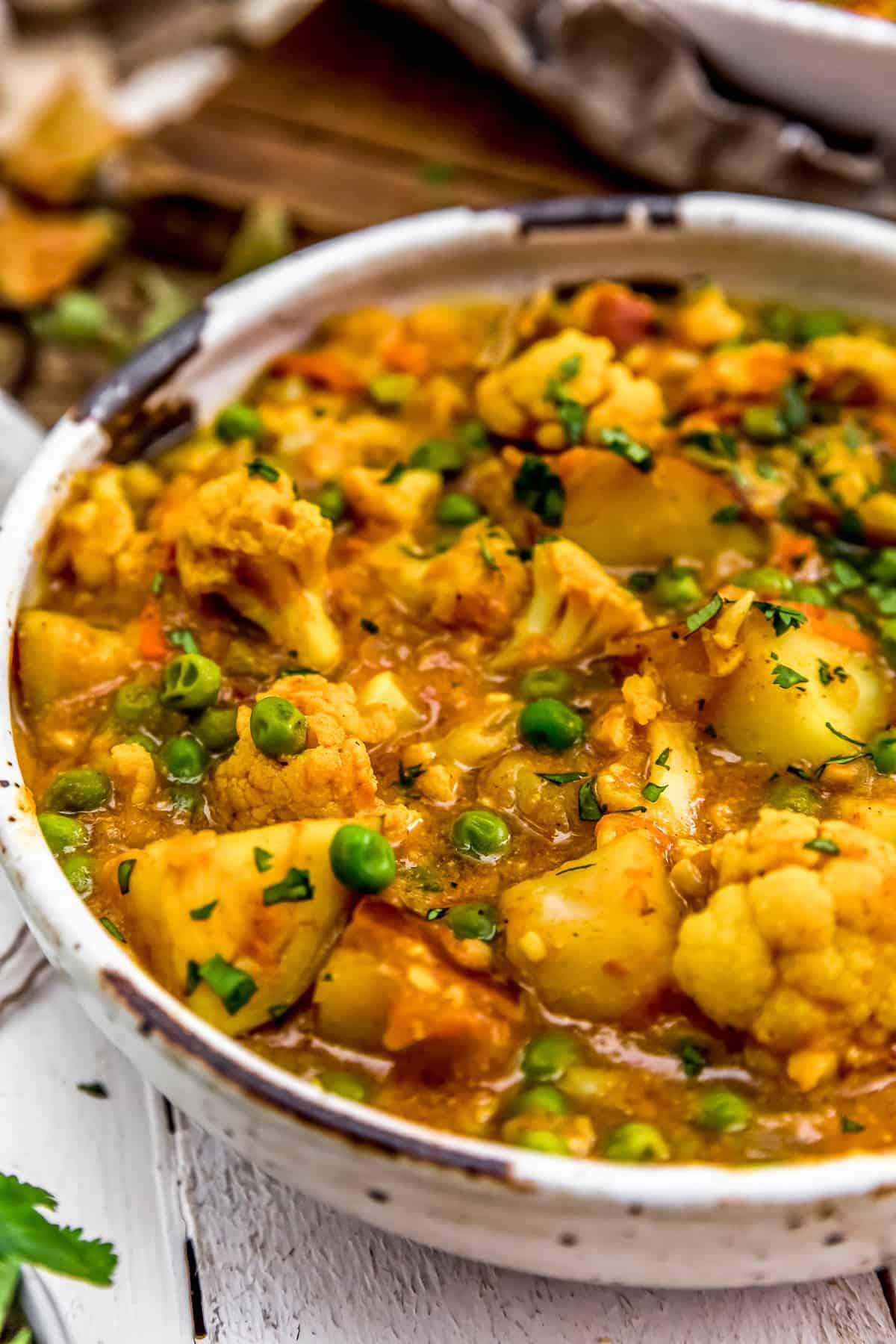 We are lickin' the bowl of this ultra-flavorful dish! Easy to make using the Instant Pot or Stovetop, this comforting Cauliflower Potato Curry is packed full of aromatic spices and powerhouse veggies.  The whole family will be running to the table for this hearty filling dish! It's perfect for a quick weeknight dinner in the Instant Pot.  Stovetop instructions make this recipe versatile. Soul-warming and full of feel good ingredients, grab a bowl and get ready to dig in!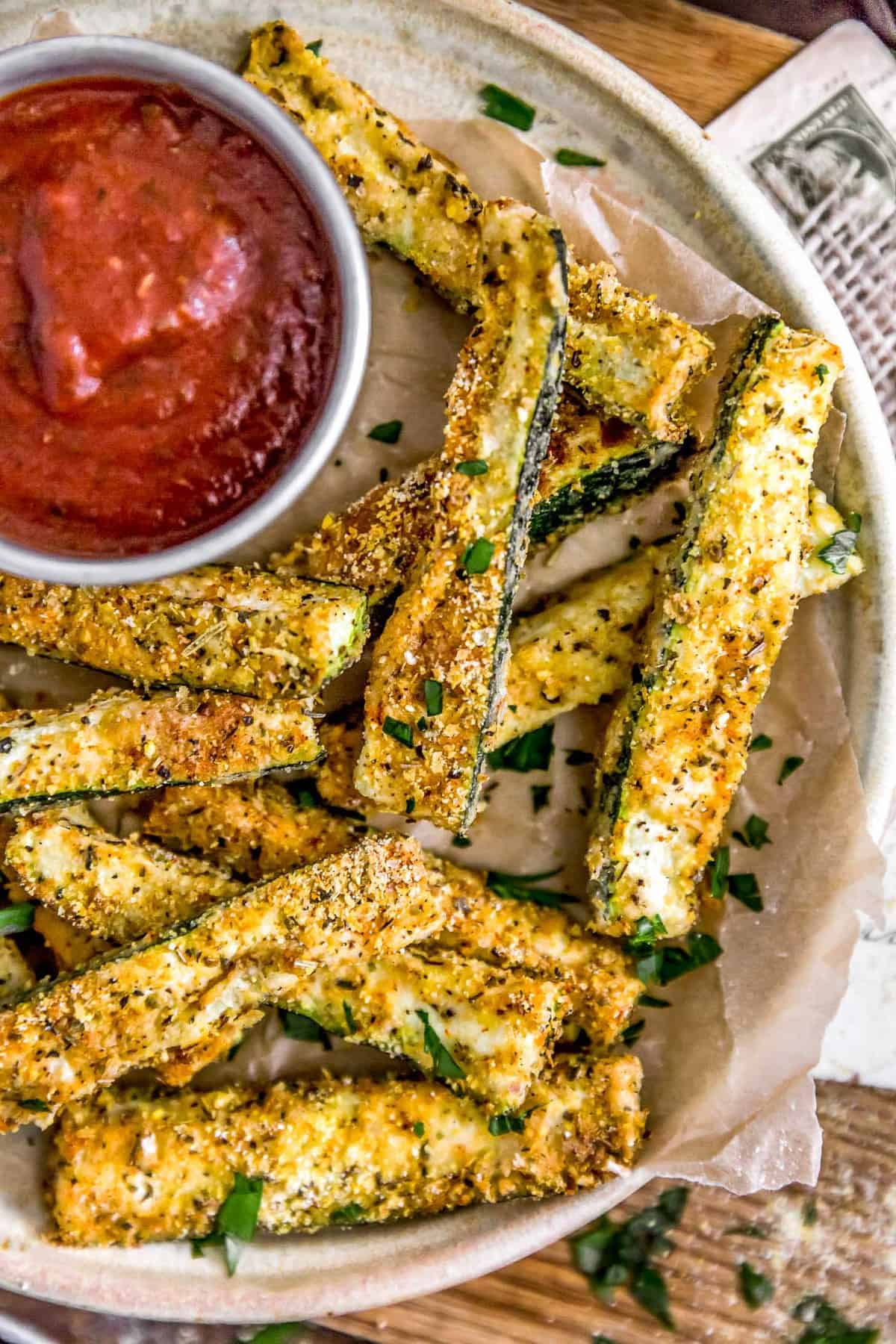 Oven baked to perfection, these crispy, flavorful, and healthy Italian Baked Zucchini Fries will be gone in a flash!  Seasoned with a perfect blend of Italian spices and baked with a crisp coating of deliciousness, the whole family will gobble them down. Couple them with our delicious Easy Healthy Marinara Sauce and you have a great meal, appetizer, or side dish that is sure to put a smile on your face.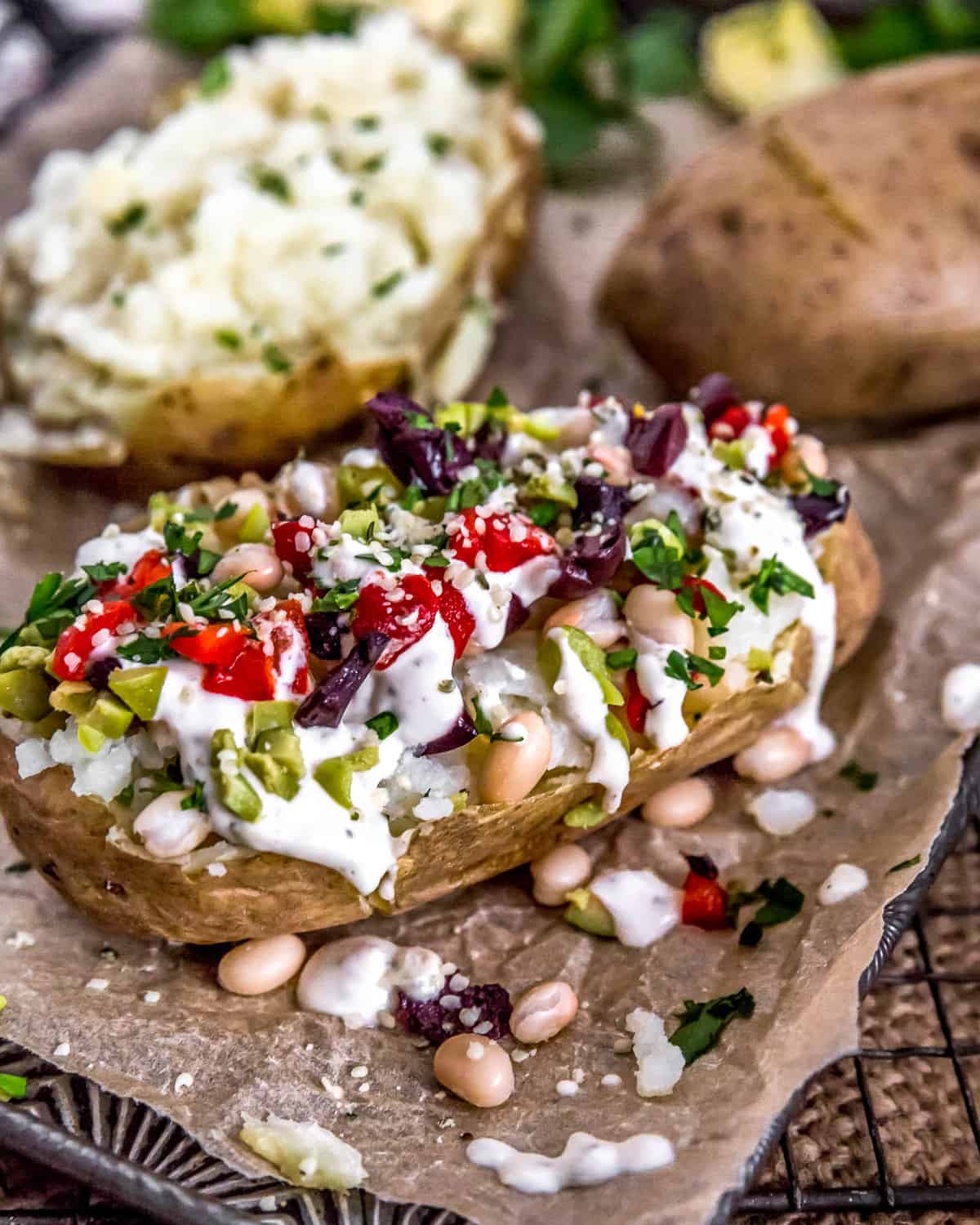 We are never backing down with sauce, we are full steam ahead with delicious sauce creations and we've got a NEW sauce that sure to blow your mind. Tangy and bursting with robust olive flavor, this healthy Vegan Creamy Mediterranean Olive Sauce is fast, easy, and perfect for olive lovers who aren't afraid to walk on the saucy side.  Tangy olives and aromatic herbs bathed with a velvety cashew sauce makes for the perfect baked potato topper or dolloped on veggie bowls. It is sure to absolutely delight your taste buds.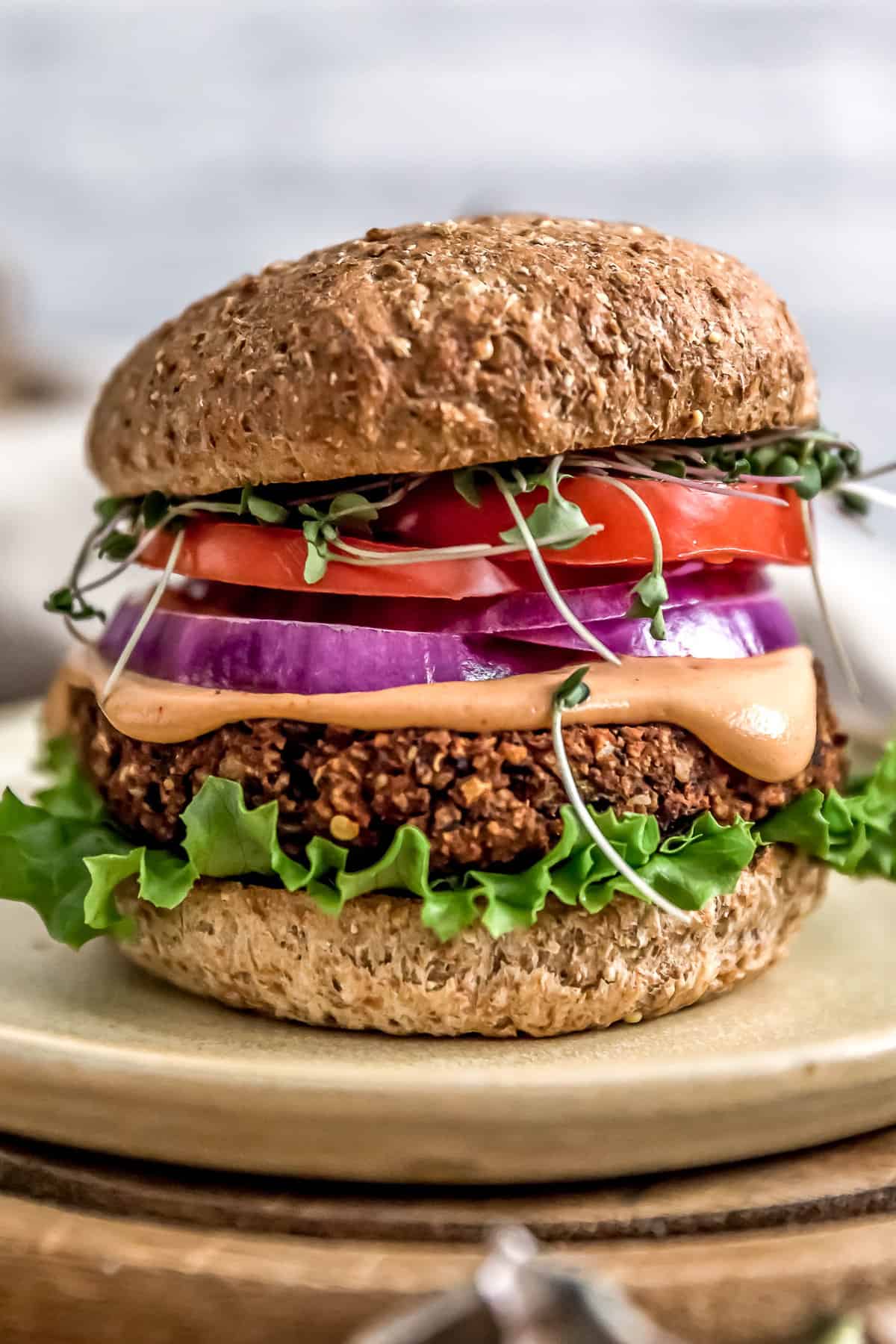 We can barely keep our excitement contained! We've got a new tasty dish that is sure to cover all those must haves of wholesome goodness, bursting with flavor, and ultra satisfying. We just had to name it Ultimate Healthy Vegan Black Bean Burger with Special Burger Sauce. This tasty black bean burger has a deliciously satisfying texture with perfectly crunchy exterior and a tender but not mushy interior. Annnd the the pièce de résistance is the Special  Burger Sauce, but let's be honest, we put it on everything!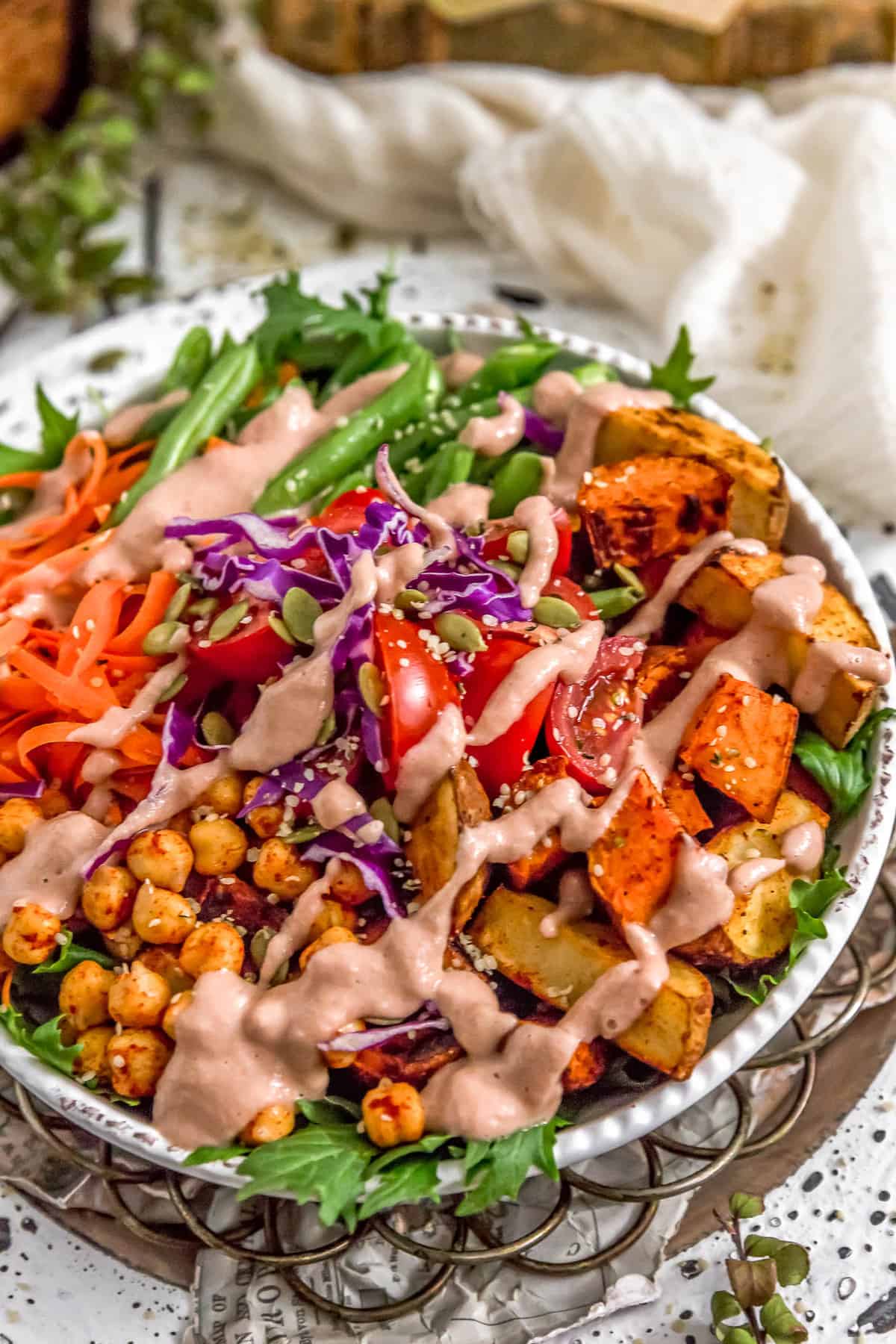 We are all about salads, of every kind, and mixing warm elements with cool crispy veggies just takes salads to the next level. We've got a brand spanking new dressing that is sure to get your tastebuds tingling. Our oil free Warm Red Onion Dressing is tangy, sweet, and full of flavor! Not only is it healthy, fast, and easy, but it's the perfect addition for salad lovers who want to switch up their dressing game. Sweet red onions, zesty red wine vinegar, rich almonds all come together for a deliciously creamy dressing that will hook you with the first bite.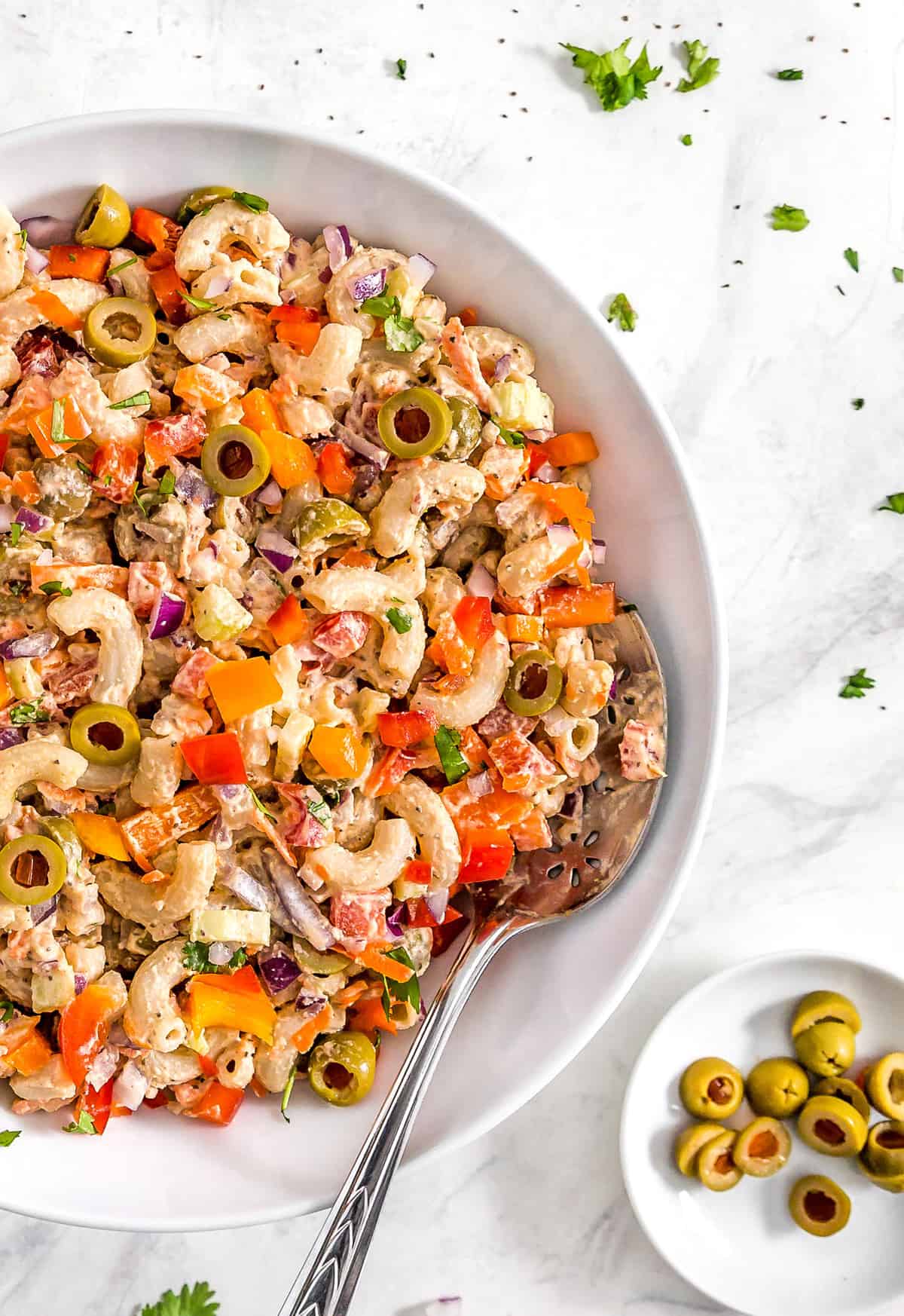 A classic macaroni salad that even grandma would be proud to call her own.  Simple ingredients with a splash of vegan creativity, this creamy, tangy, and oh so delicious Vegan Classic Macaroni Salad will quickly become your family's go-to picnic favorite.