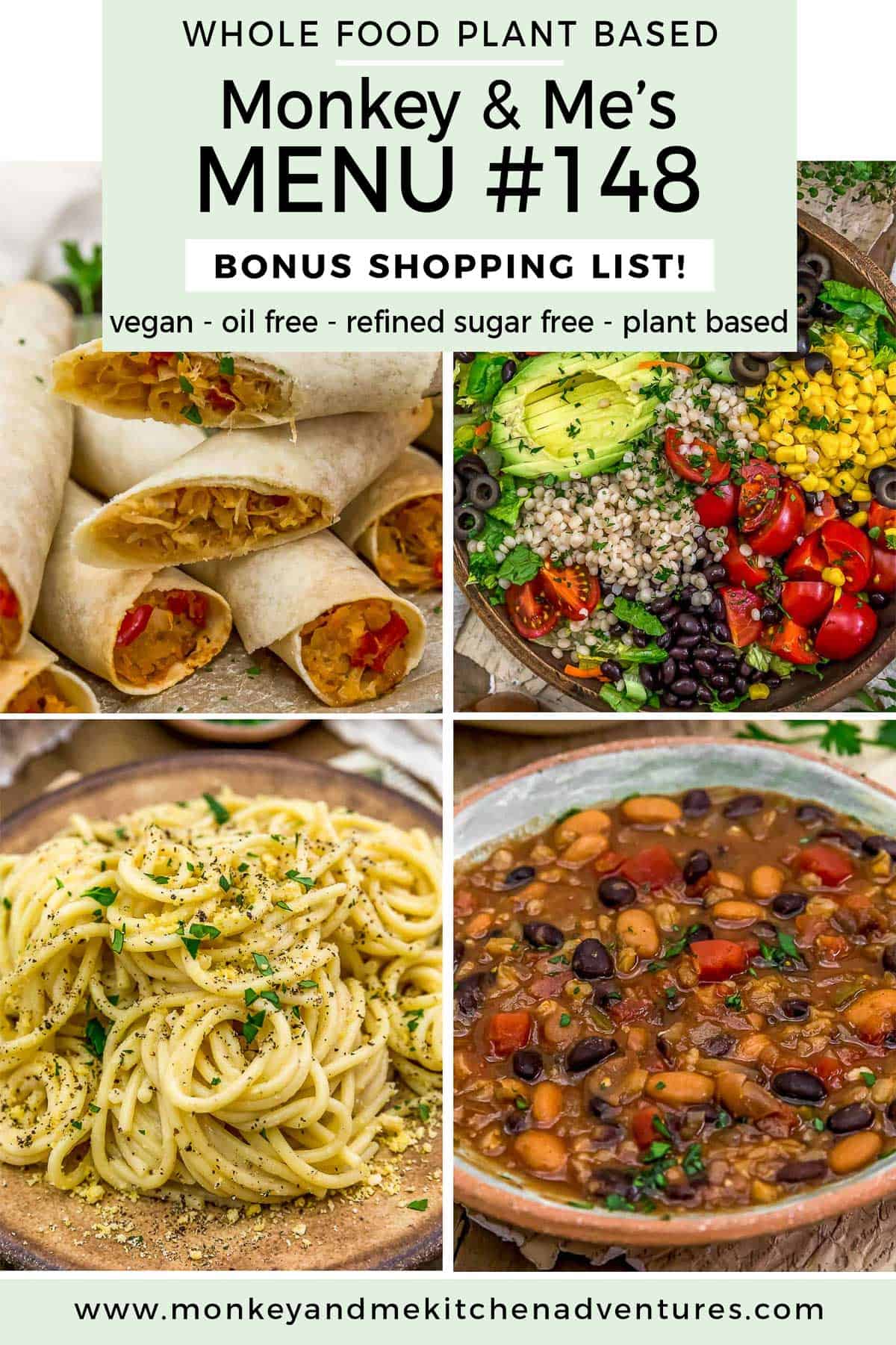 This week's Monkey and Me's Menu features some tasty recipes.  Menu #148 includes a FREE bonus shopping list.  All recipes are Whole Food Plant Based, vegan, plant based, oil free, refined sugar free, and no highly processed ingredients.

Downloadable Menu which offers the following:

2 Breakfast ideas
2 Lunch ideas
2 Snack Ideas
5 Dinner Ideas, including a FREE downloaded shopping list (PDF – Below)

A comprehensive (downloadable) shopping list for the 5 Dinners

The shopping list is segmented into the common grocery store sections like "produce, spices, etc." making it easy to pick up these items from your local grocery store.
It also includes product suggestions that are Whole Food Plant Based compliant* for easy reference.  Note: These products are suggestions, please feel free to select your own favorite products.
Includes helpful codes so you can easily subtract items that you choose not to make.

Downloadable Instructions on how the meal plan work.
Note:  The term "Whole Food Plant Based compliant" is from a general standpoint.  There are Whole Food Plant Based diet branches that restrict certain food items.  Our recipes are all Whole Food Plant Based compliant based upon a high-level compliance standpoint. i.e. vegan, plant based, oil free, refined sugar free, minimally processed foods.
Some breakfast, lunch, and snack ideas are simple concepts that require no recipe.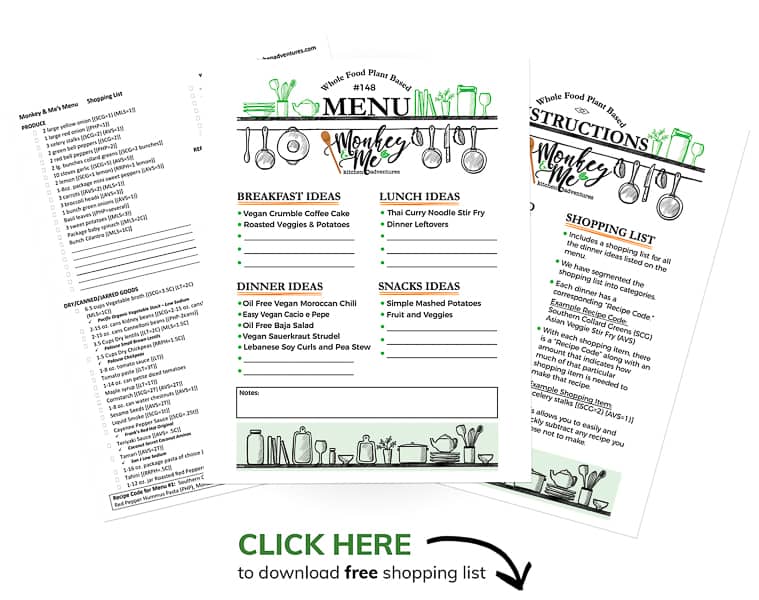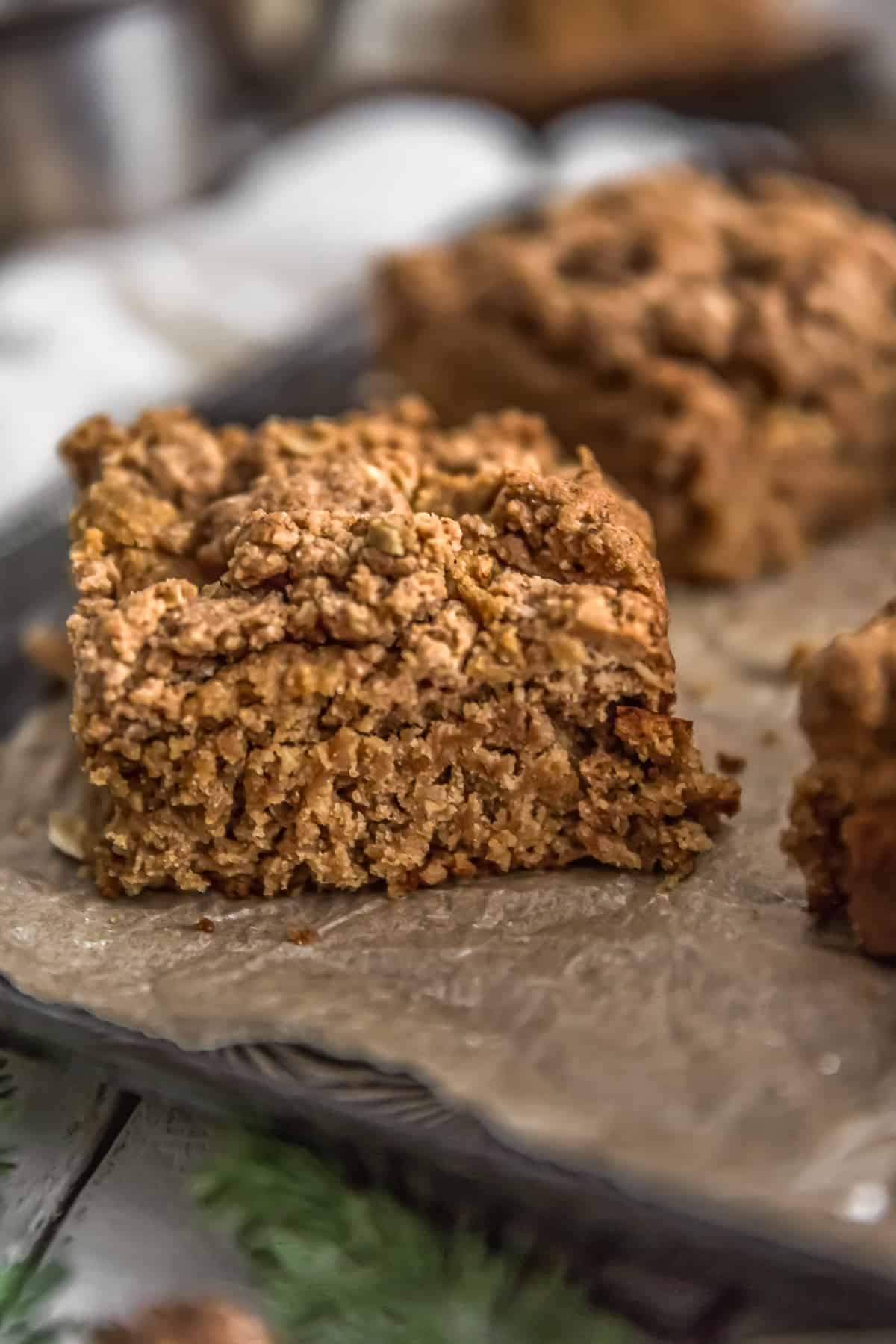 We are all about a sweet breakfast treat, and this healthy old-fashioned Vegan Cinnamon Crumble Coffee Cake is just the perfect way to celebrate Christmas morning or a fun brunch gathering.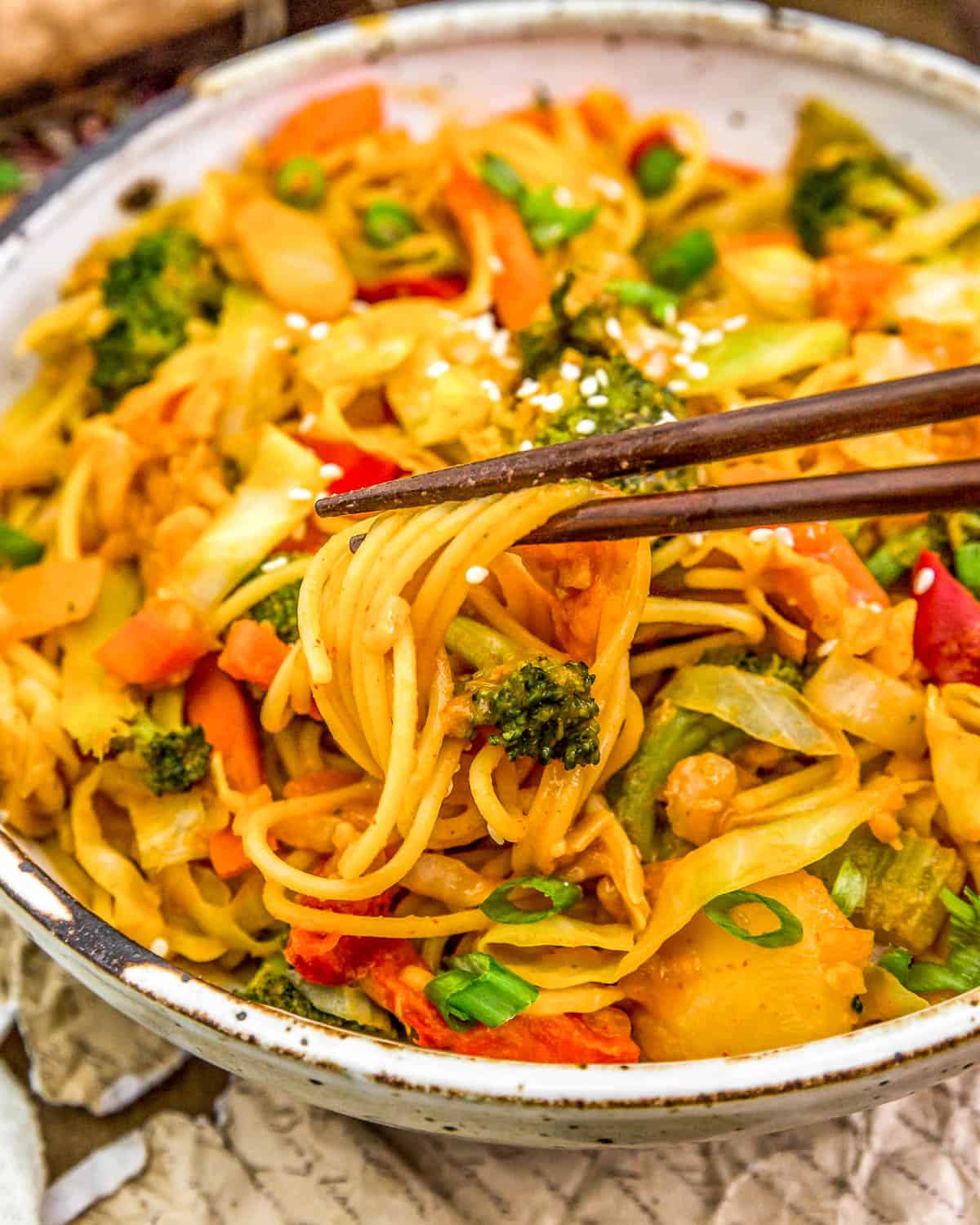 Healthy, satisfying, and packed with nourishing plant goodness, this bold, oil-free Thai Curry Cabbage Noodle Stir Fry is noodle heaven with a delicious twist.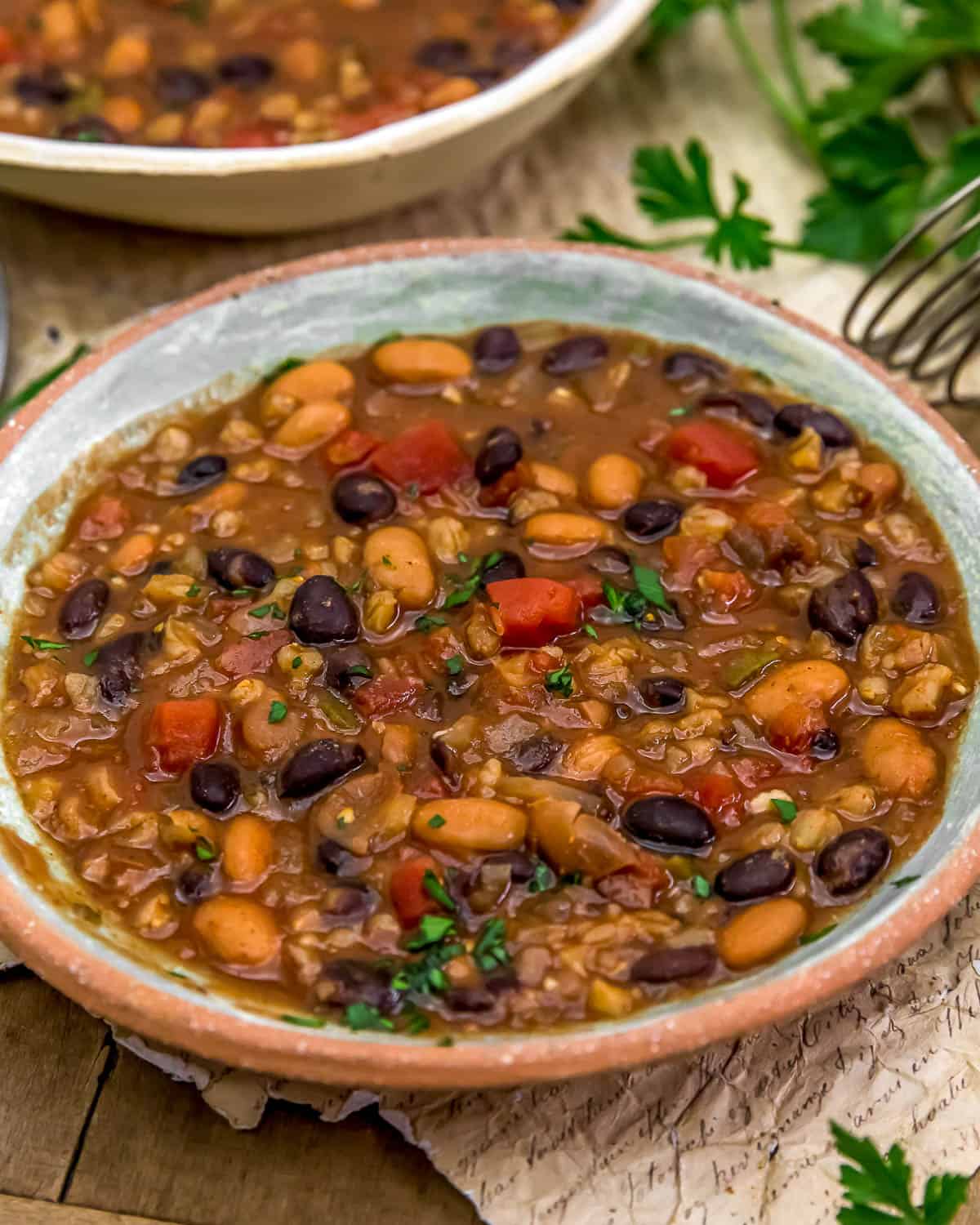 We love Moroccan food; we love chili, and this delicious mash-up takes cozy comfort food to a whole new level.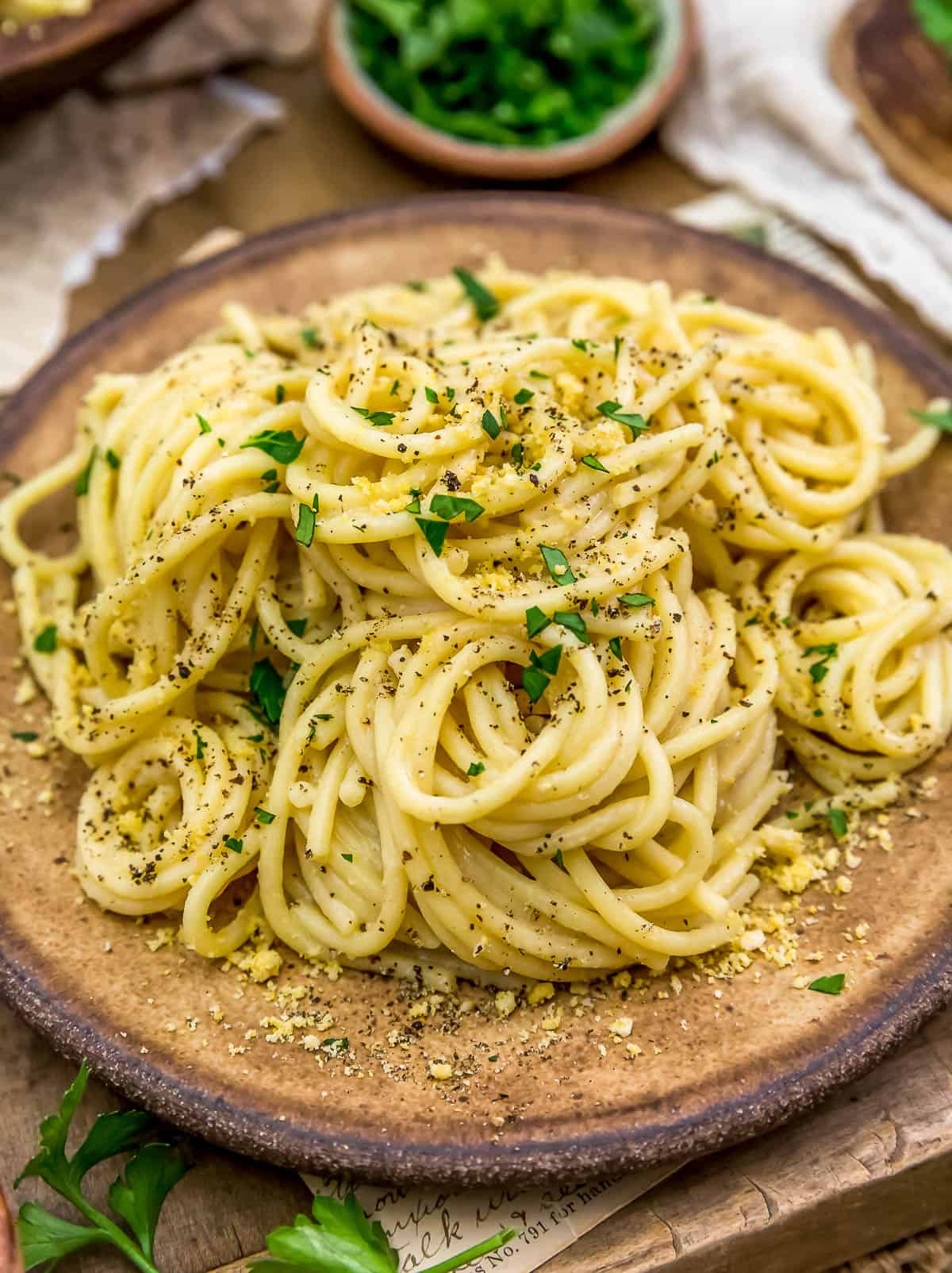 Great for impromptu pasta nights, this humble and hearty pasta dish is popping with flavor.
Fresh, flavorful, and filling, this healthy Oil Free Baja Salad is brimming with veggies and seasoned with Southwestern flair!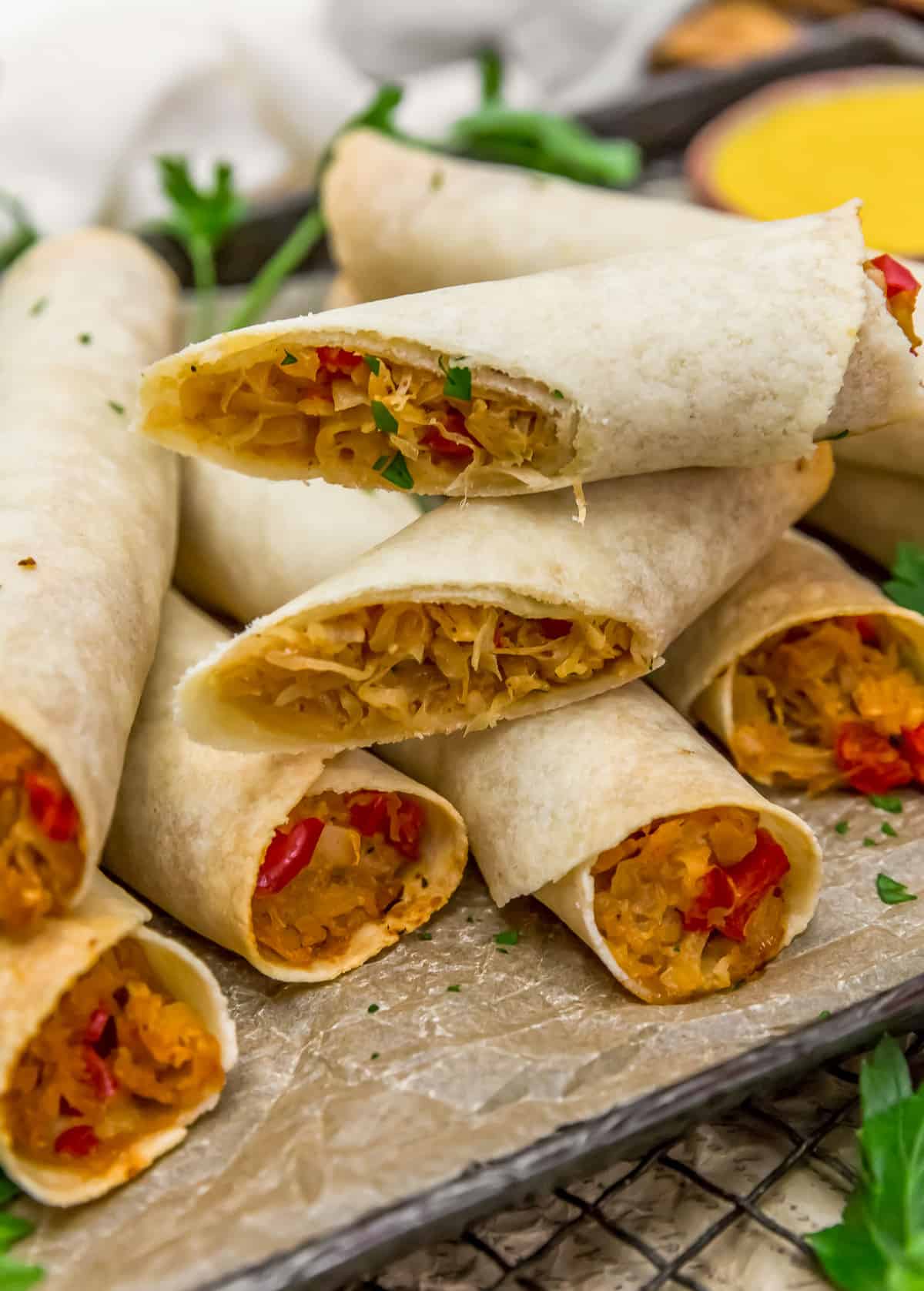 Sauerkraut lovers rejoice, we've got that tangy goodness all bundled up in a delicious roll for an easy dish that is sure to get those hips swiveling and those feet dancing with happiness.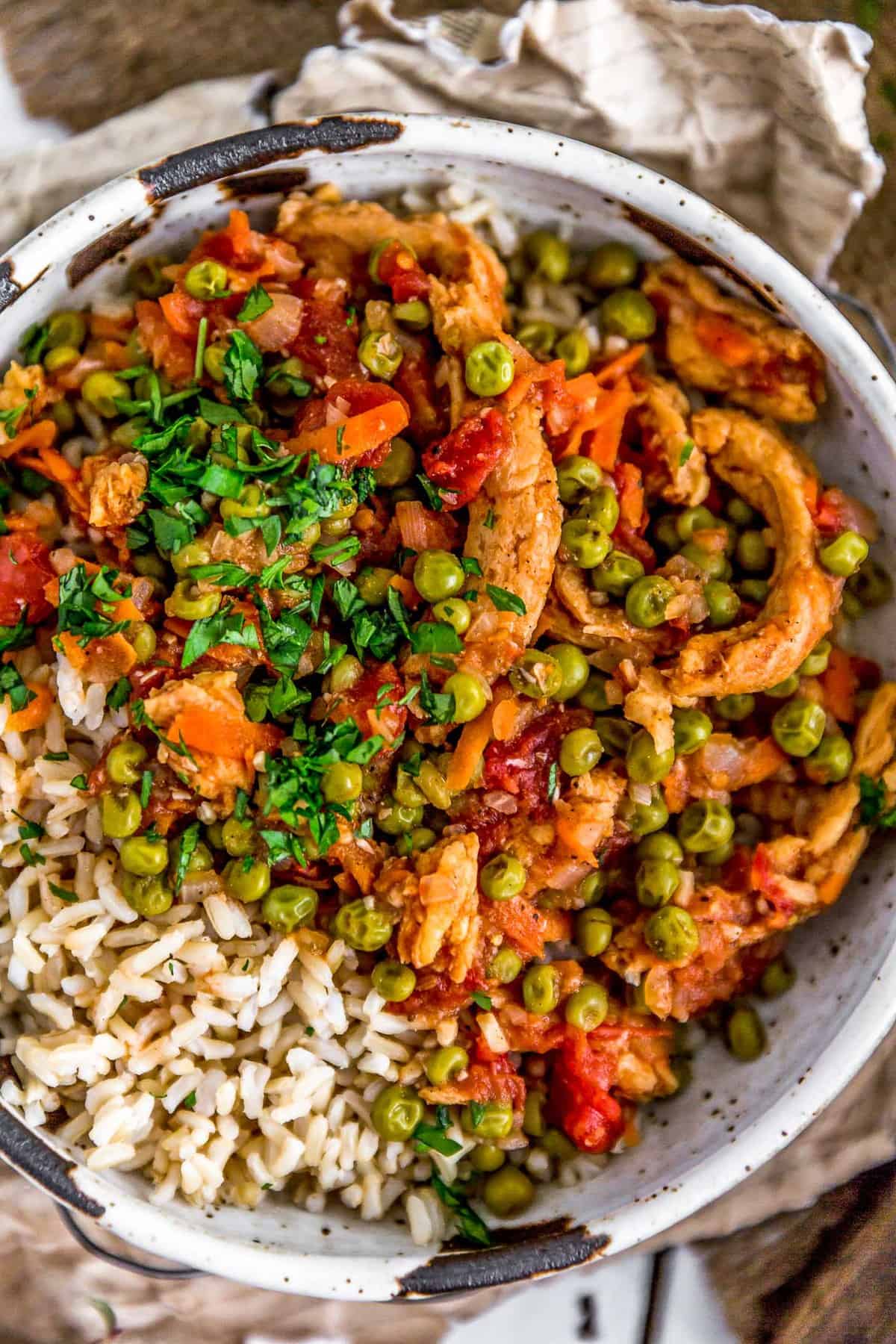 A nod to Lebanese pea stew, bazilla, this hearty dish is bursting with wholesome ingredients like: protein-packed soy curls, sweet peas, tasty carrots, and rich tomatoes.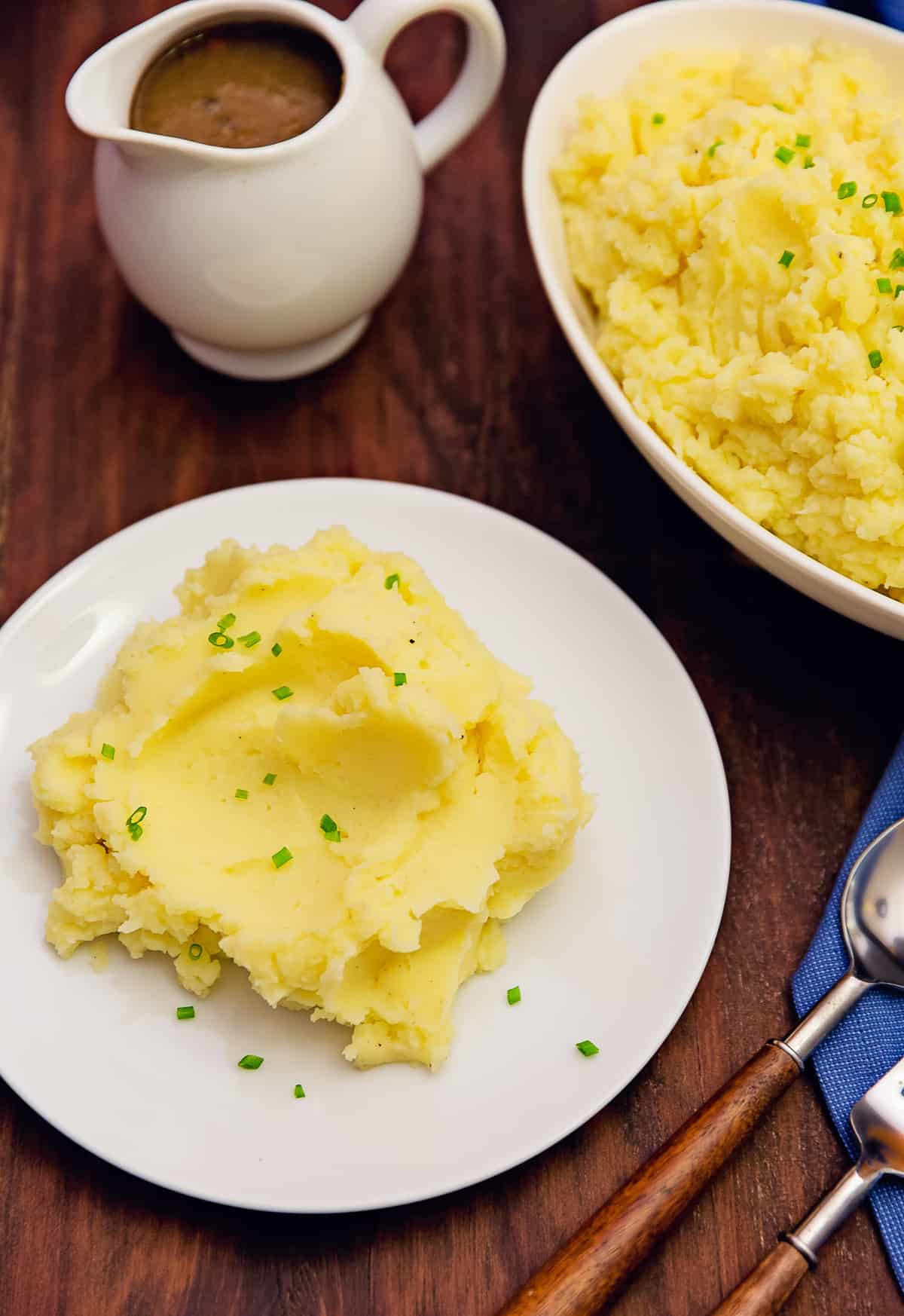 Enjoy this classic favorite; it's simple and fast, creamy and delicious.