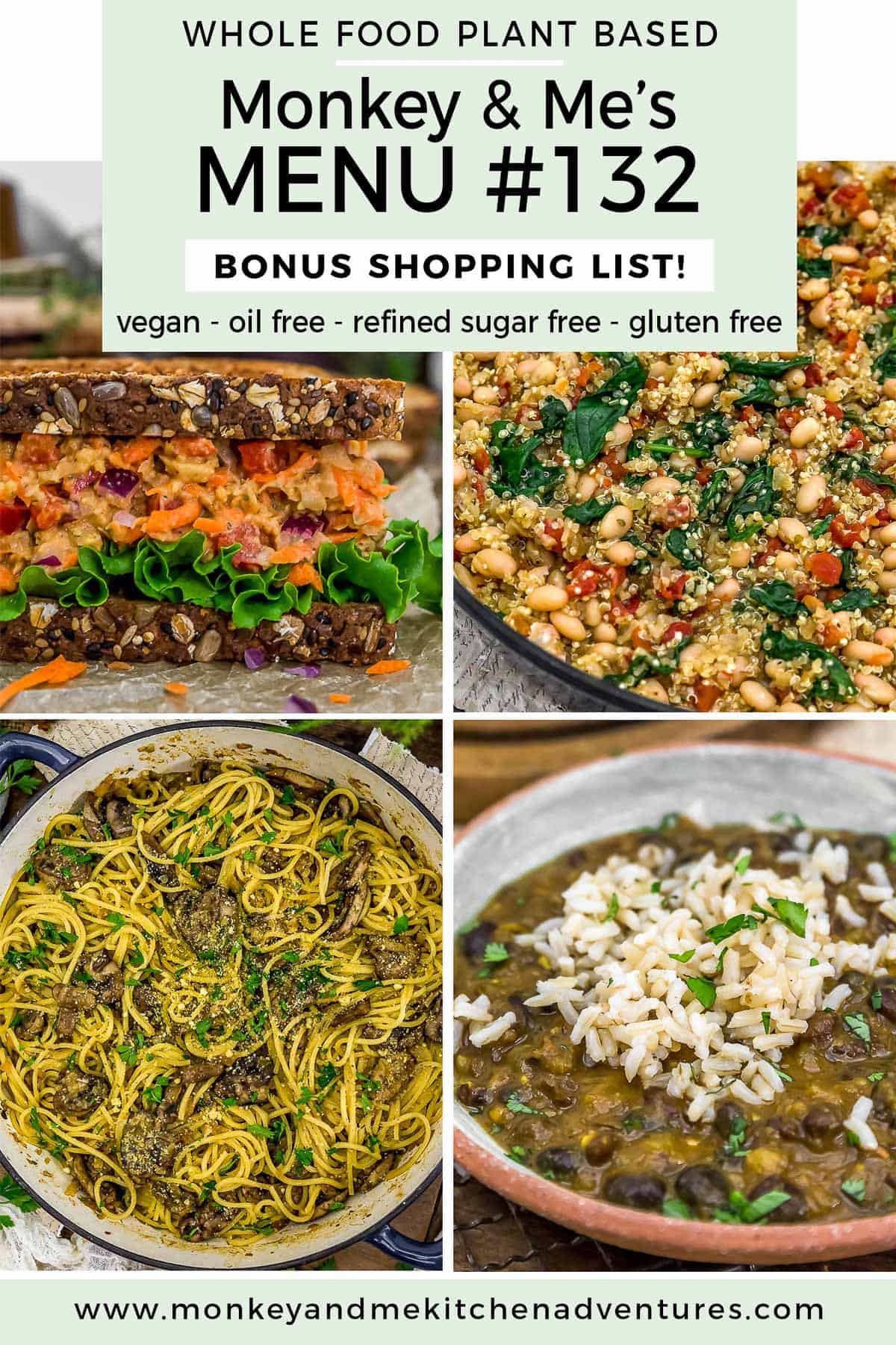 This week's Monkey and Me's Menu features some tasty recipes.  Menu #132 includes a FREE bonus shopping list.  All recipes are Whole Food Plant Based, vegan, plant based, oil free, refined sugar free, no highly processed ingredients, and gluten free.

Downloadable Menu which offers the following:

2 Breakfast ideas
2 Lunch ideas
2 Snack Ideas
5 Dinner Ideas, including a FREE downloaded shopping list (PDF – Below)

A comprehensive (downloadable) shopping list for the 5 Dinners

The shopping list is segmented into the common grocery store sections like "produce, spices, etc." making it easy to pick up these items from your local grocery store.
It also includes product suggestions that are Whole Food Plant Based compliant* for easy reference.  Note: These products are suggestions, please feel free to select your own favorite products.
Includes helpful codes so you can easily subtract items that you choose not to make.

Downloadable Instructions on how the meal plan work.
Note:  The term "Whole Food Plant Based compliant" is from a general standpoint.  There are Whole Food Plant Based diet branches that restrict certain food items.  Our recipes are all Whole Food Plant Based compliant based upon a high-level compliance standpoint. i.e. vegan, plant based, oil free, refined sugar free, minimally processed foods.
Some breakfast, lunch, and snack ideas are simple concepts that require no recipe.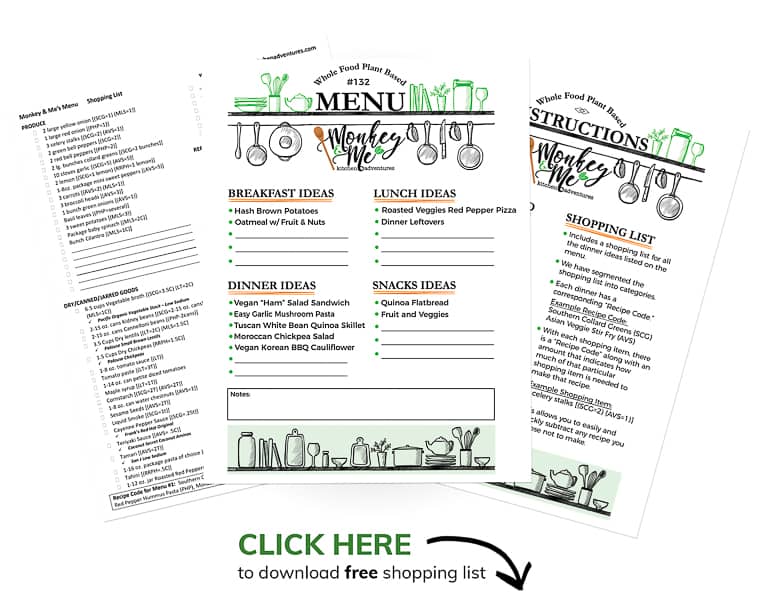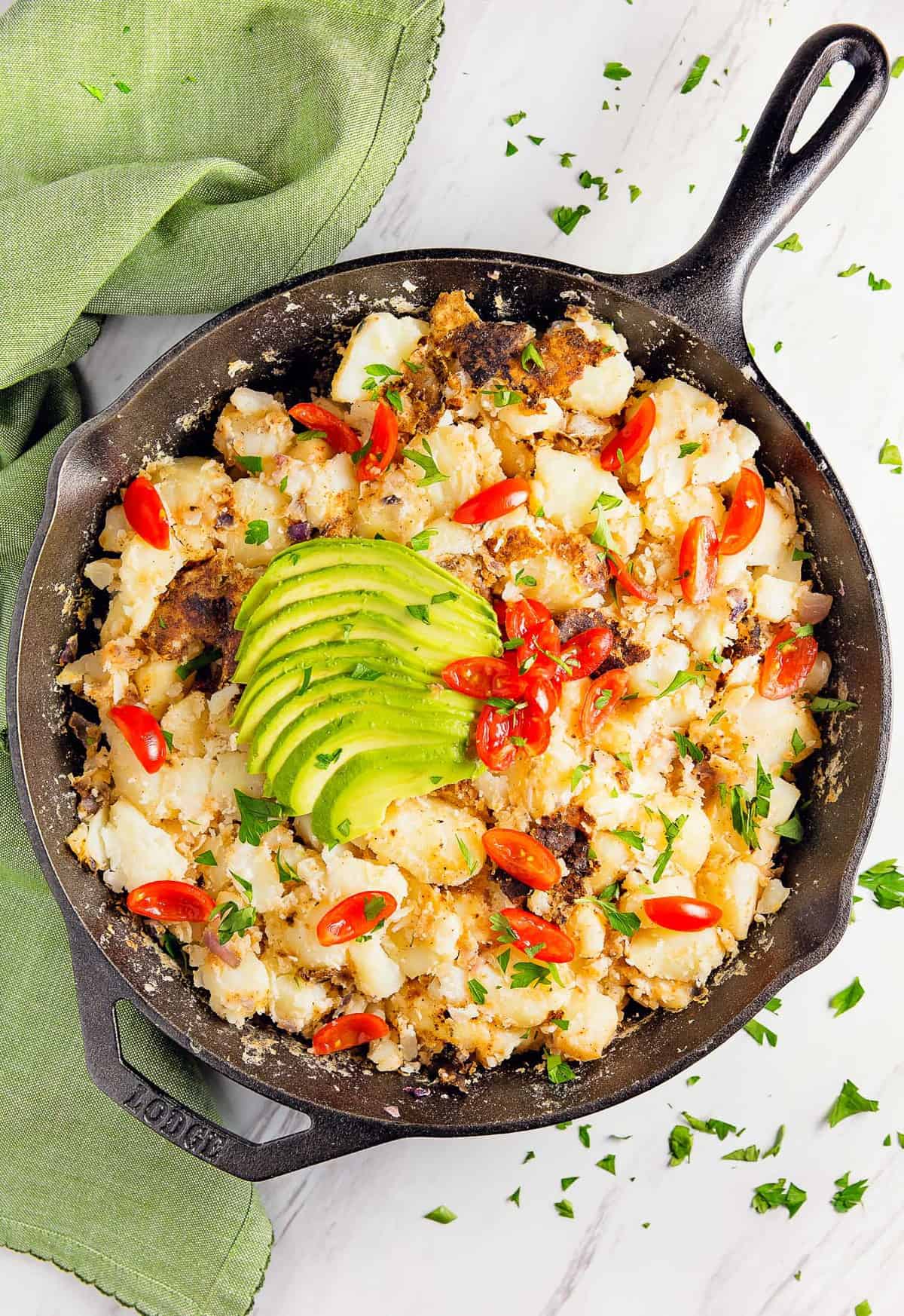 Anyone else all about that savory breakfast? We definitely enjoy this savory breakfast! Simplicity at its best, our crispy and incredibly tasty Hash Brown Potatoes are perfect for breakfast, lunch, or dinner. Packed with wholesome and healthy ingredients: tomatoes, arugula, avocado, hash brown potatoes, and some zaatar flat bread. You can never go wrong with this delicious bowl of beautiful tatars!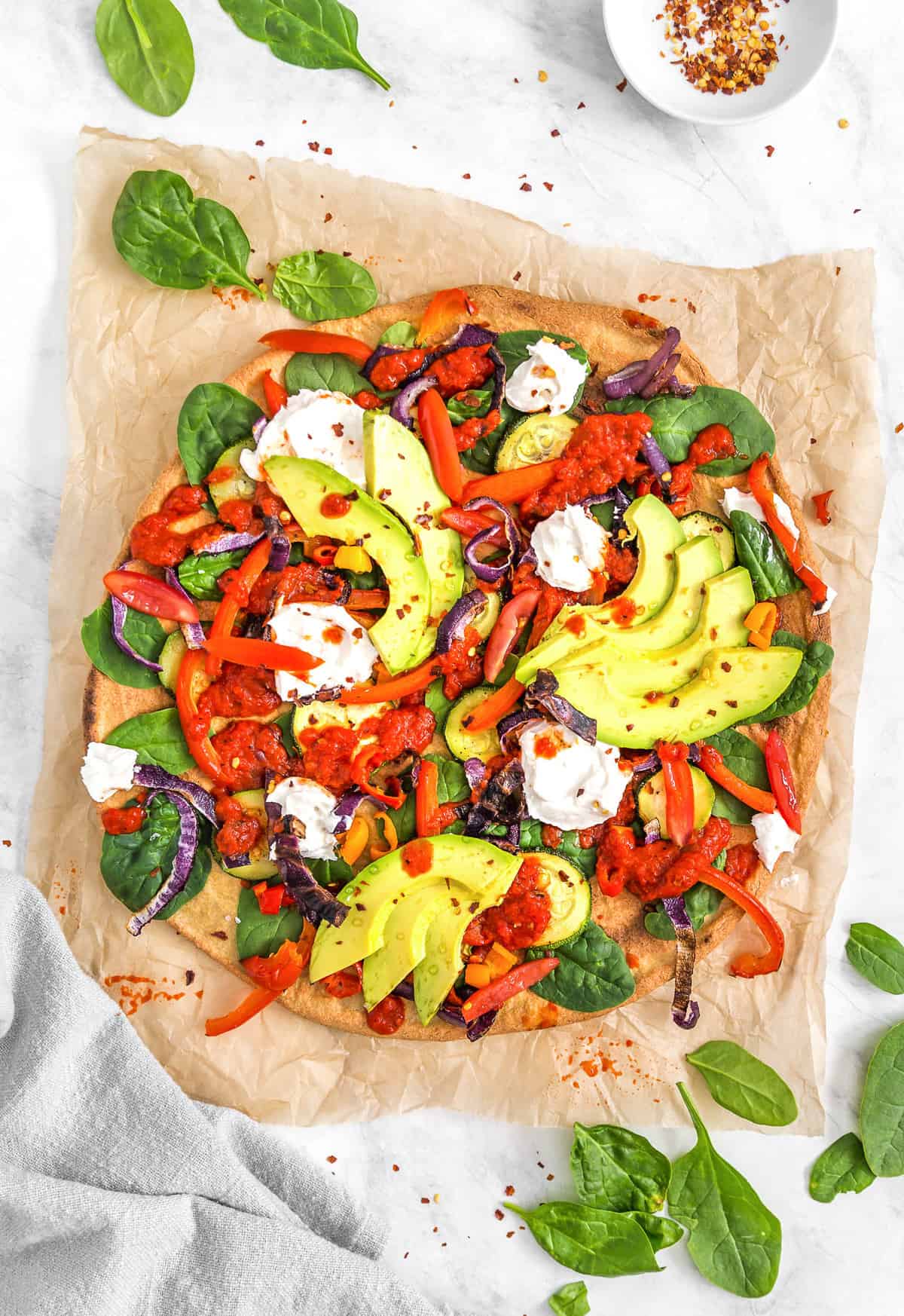 When pizza and roasted veggies come together in the most delicious way, it's heaven!  Looking for a healthy and delicious pizza alternative?  You have to try this amazingly delicious gluten free pizza made from quinoa flatbread and topped with flavorful roasted veggies, red pepper sauce, vegan cream cheese, avocados, fresh baby spinach and chopped tomatoes.  Roasted Veggies with Red Pepper Sauce Pizza is love at first bite!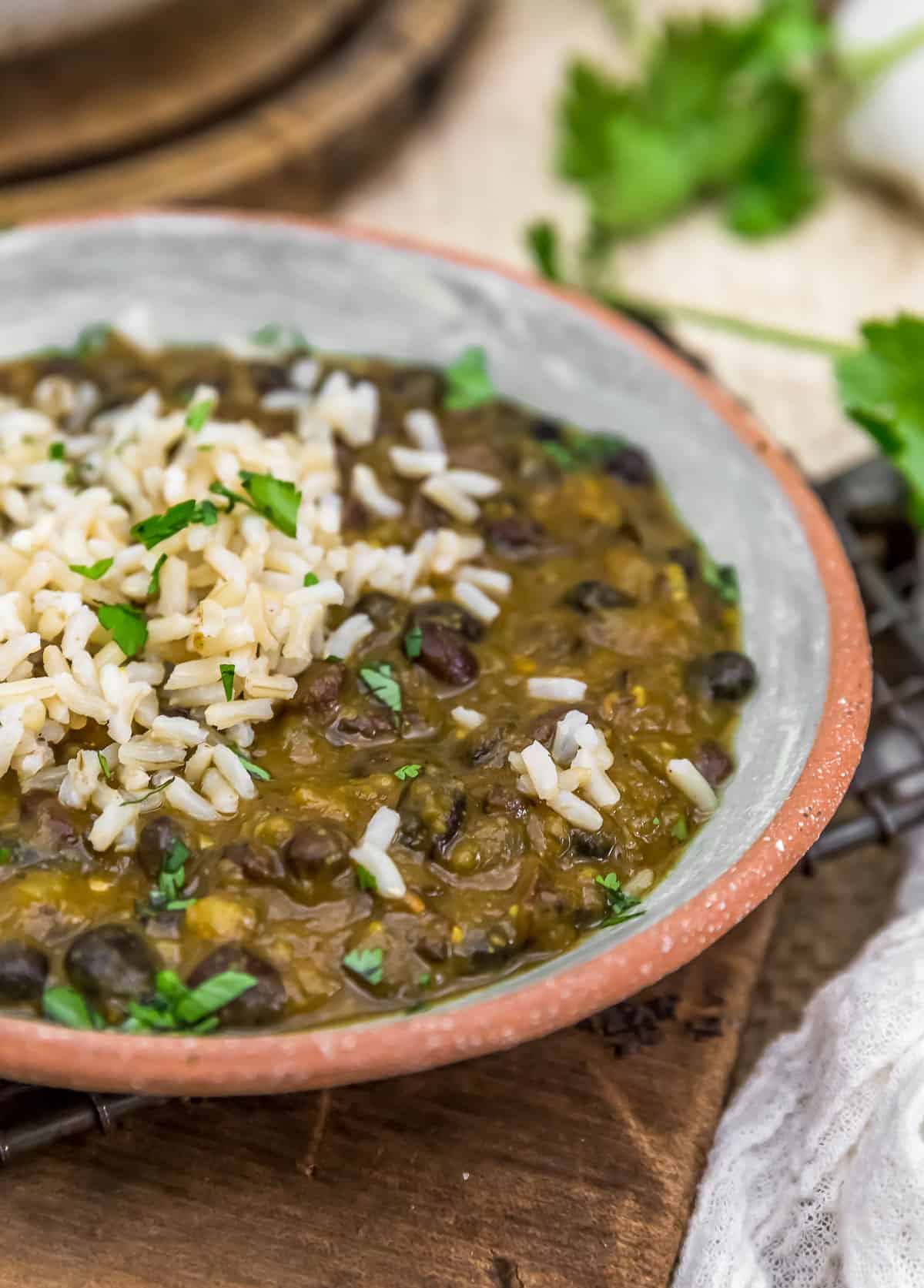 Easy-to-make and full of delicious spice, this recipe for oil-free Spicy Black Bean Curry is brimming with plant-based goodness.  It's creamy and amazingly hearty, boasting aromatic Indian spices and protein-packed black beans. This curry is warm, comforting, and makes for a super easy weeknight meal that it super affordable.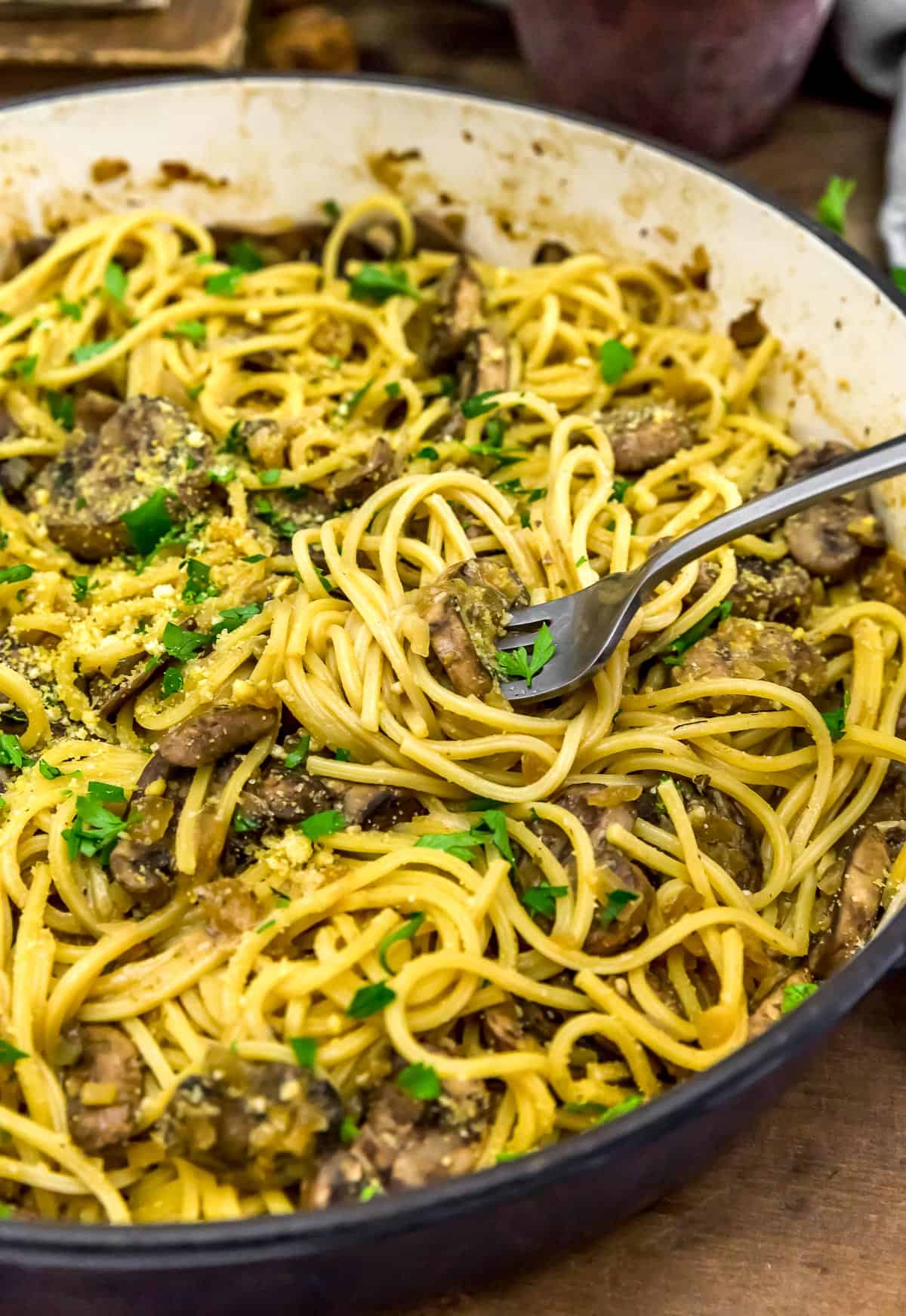 Healthy and hearty, this oil-free, low-fat Easy Garlic Mushroom Pasta is made with simple ingredients and is perfect for busy weeknight dinners. A quick meal the whole family will enjoy.  Mushrooms and garlic shine in this tasty pasta dish that is full of flavor, yet easy on the budget.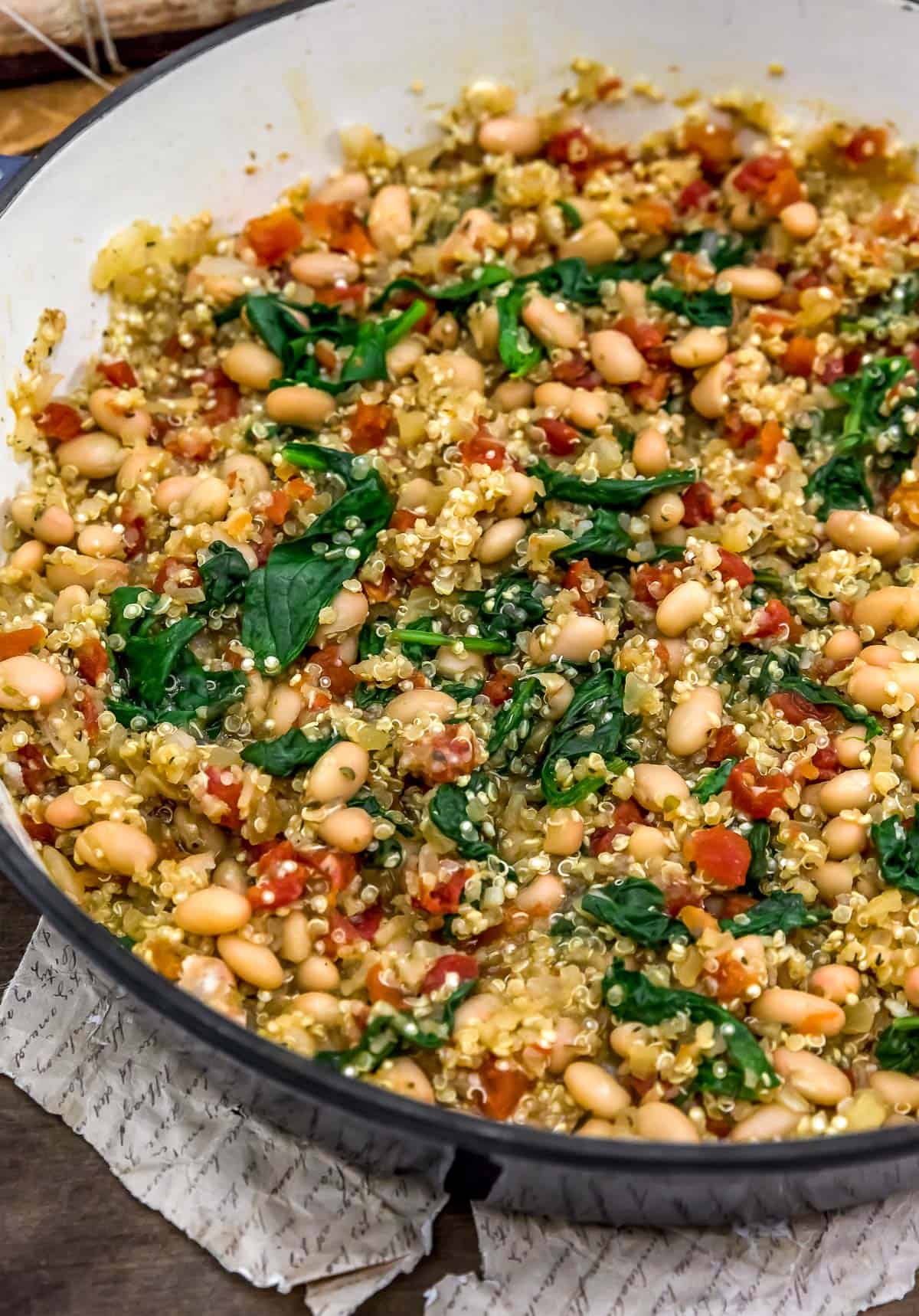 You got to give this delicious, oil-free, and low-fat Tuscan White Bean Quinoa Skillet recipe a try. Simple, yet flavorful, this nourishing skillet dish is packed with creamy white beans, rich tomatoes, earthy spinach and aromatic herbs and spices all nestled in fluffy grains of quinoa. Serve it with some crusty bread and vegan parmesan cheese and you are in for a tasty, hearty dish.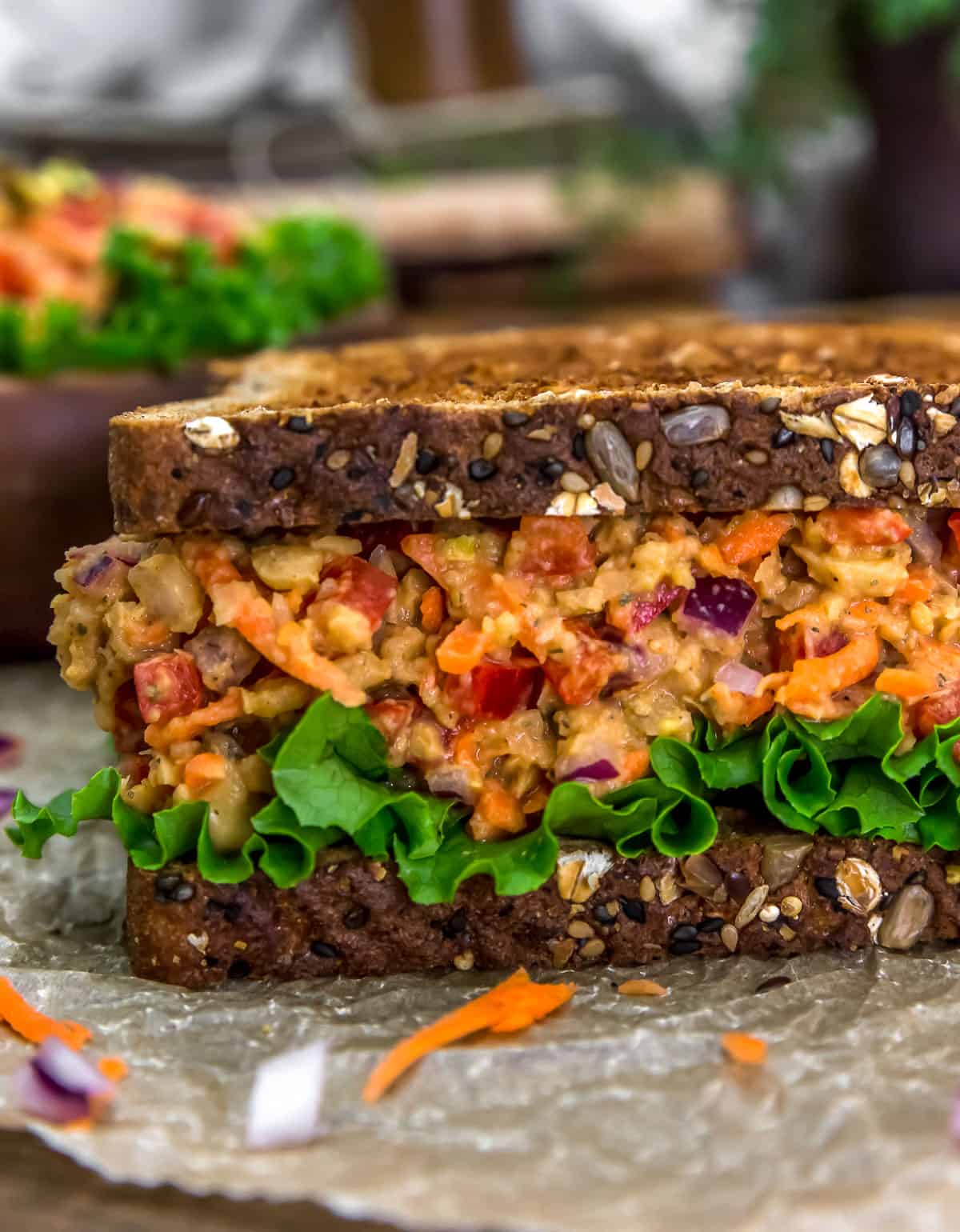 This fresh, healthy, and oil-free Moroccan Chickpea Salad recipe is made from simple, wholesome ingredients like carrots, bell peppers, red onions, chickpeas, and raisins. Coated in a delicious Moroccan inspired sauce, this delicious salad is brimming with fragrant spices and savory flavors. You won't believe how easy it is to make and how amazing it tastes!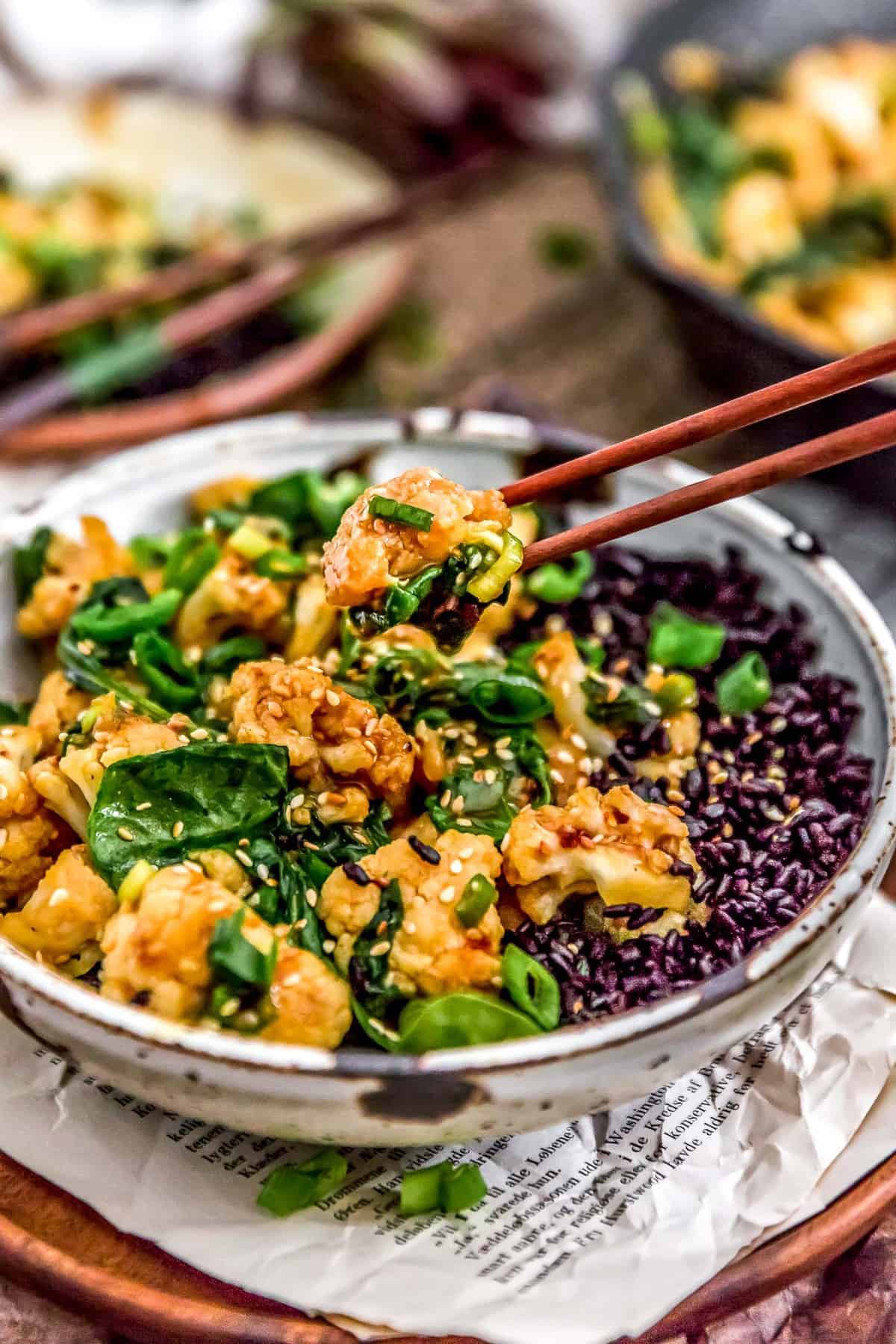 This easy to make, irresistible Vegan Korean BBQ Cauliflower checks off ALL the must haves of tender and crisp texture, sweet and tangy flavors, and *get in my belly* deliciousness. It is packed with nourishing healthy goodness. Serve this tasty cauliflower with your favorite rice for a wholesome and satisfying meal. We must warn you to plan on getting requests to add this dish into your regular weekly rotation of delicious foods, it's totally that good.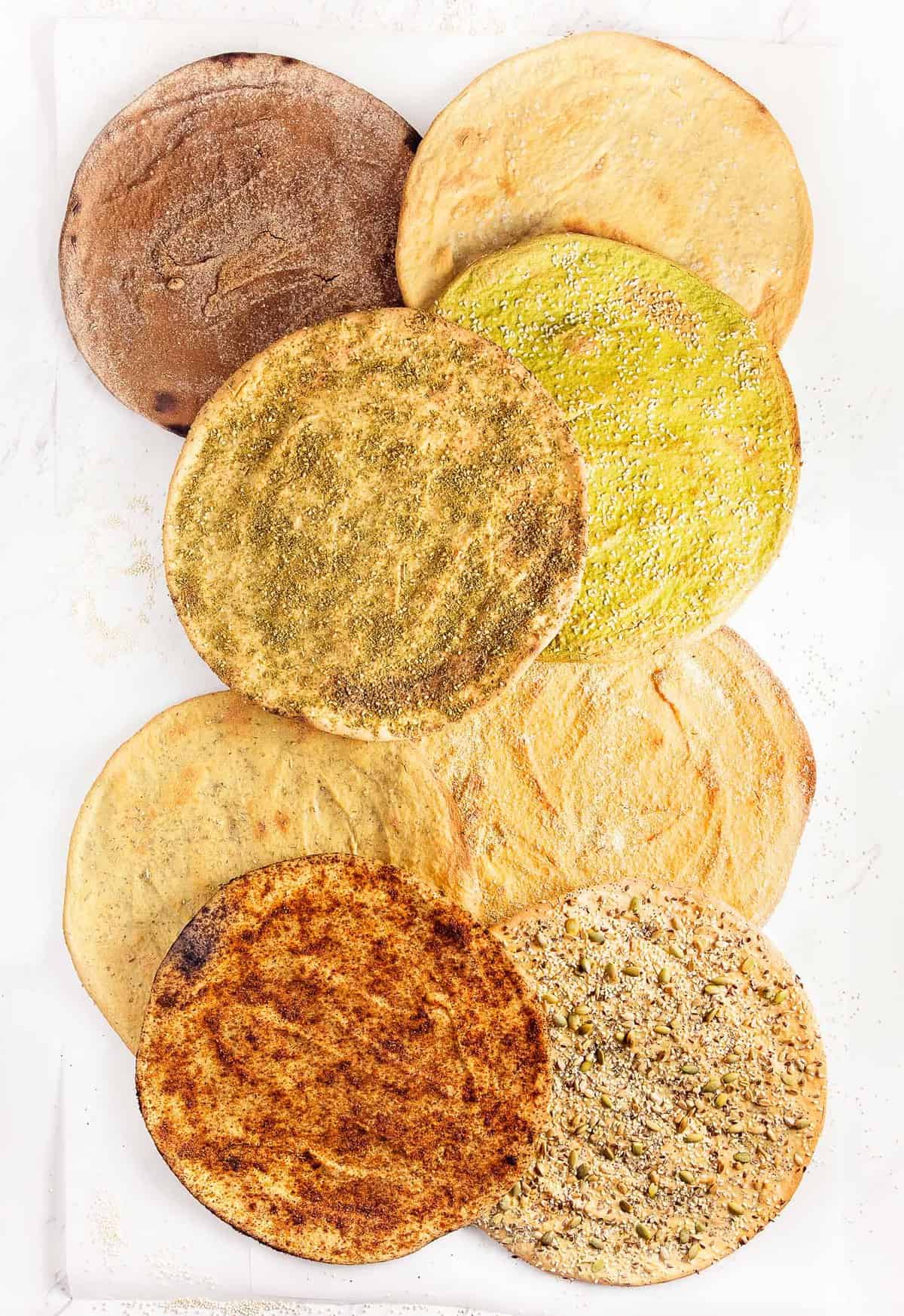 This amazingly simple and easy Quinoa Flatbread is healthy and sure to be a new family favorite.  You just may never buy bread again after tasting these delicious flatbreads. It is versatile and oh so yummy!