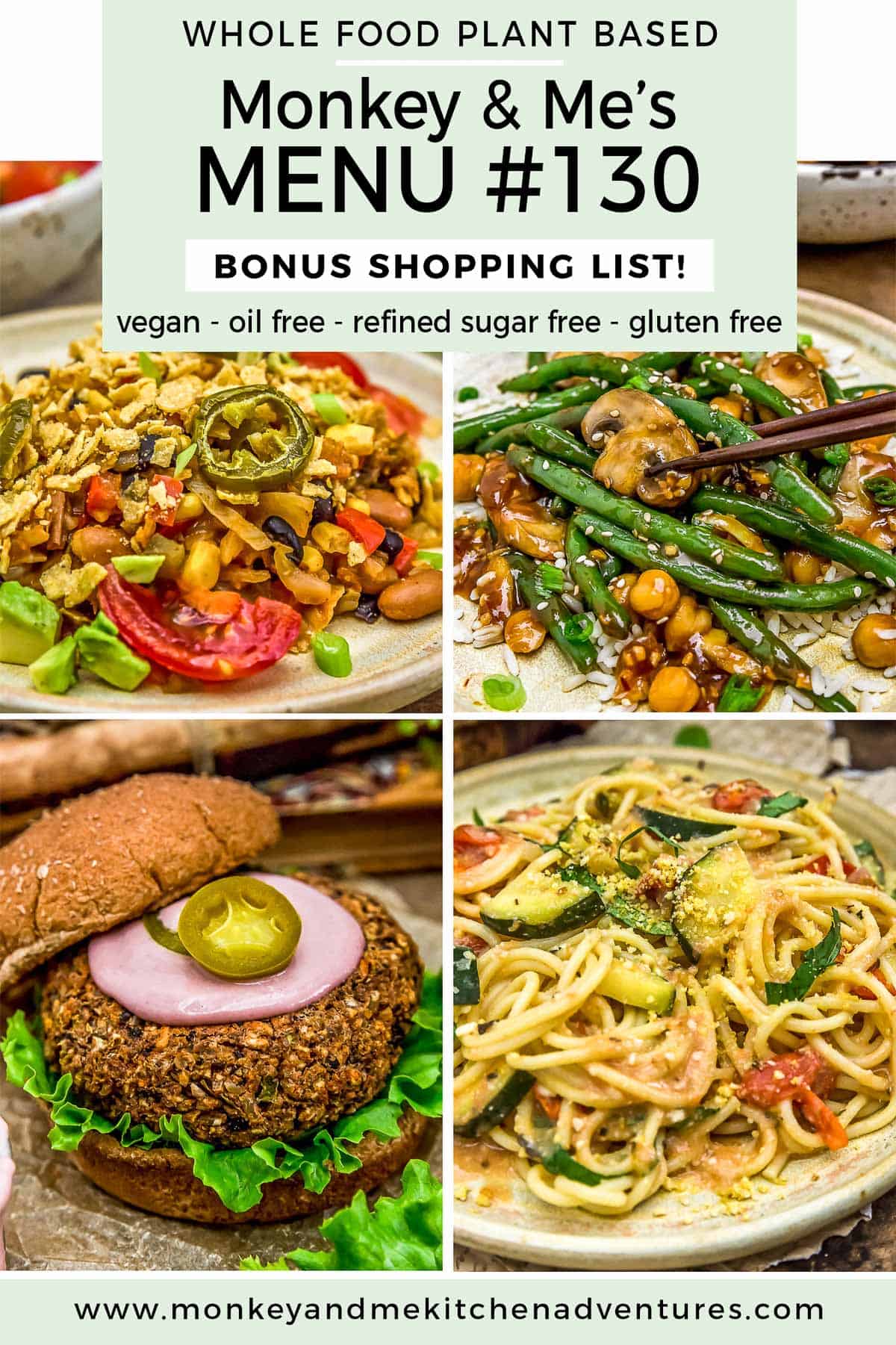 This week's Monkey and Me's Menu features some tasty recipes.  Menu #130 includes a FREE bonus shopping list.  All recipes are Whole Food Plant Based, vegan, plant based, oil free, refined sugar free, no highly processed ingredients, and gluten free.

Downloadable Menu which offers the following:

2 Breakfast ideas
2 Lunch ideas
2 Snack Ideas
5 Dinner Ideas, including a FREE downloaded shopping list (PDF – Below)

A comprehensive (downloadable) shopping list for the 5 Dinners

The shopping list is segmented into the common grocery store sections like "produce, spices, etc." making it easy to pick up these items from your local grocery store.
It also includes product suggestions that are Whole Food Plant Based compliant* for easy reference.  Note: These products are suggestions, please feel free to select your own favorite products.
Includes helpful codes so you can easily subtract items that you choose not to make.

Downloadable Instructions on how the meal plan work.
Note:  The term "Whole Food Plant Based compliant" is from a general standpoint.  There are Whole Food Plant Based diet branches that restrict certain food items.  Our recipes are all Whole Food Plant Based compliant based upon a high-level compliance standpoint. i.e. vegan, plant based, oil free, refined sugar free, minimally processed foods.
Some breakfast, lunch, and snack ideas are simple concepts that require no recipe.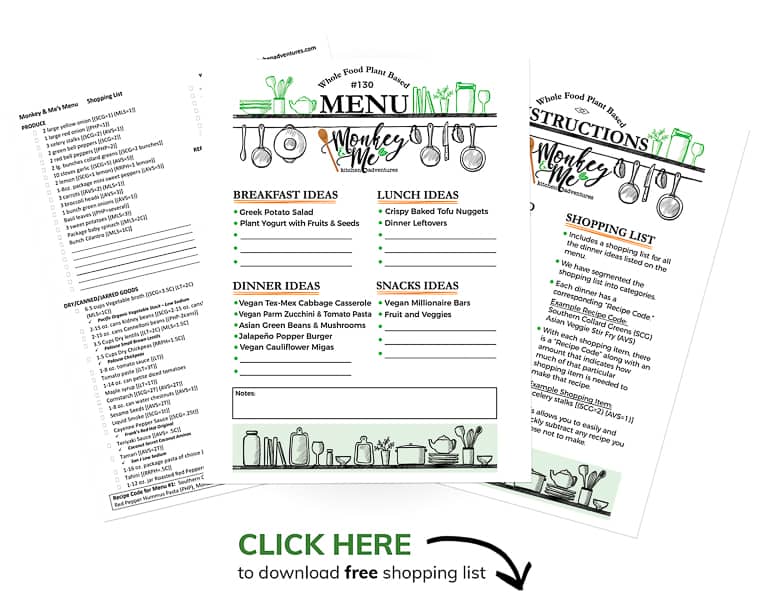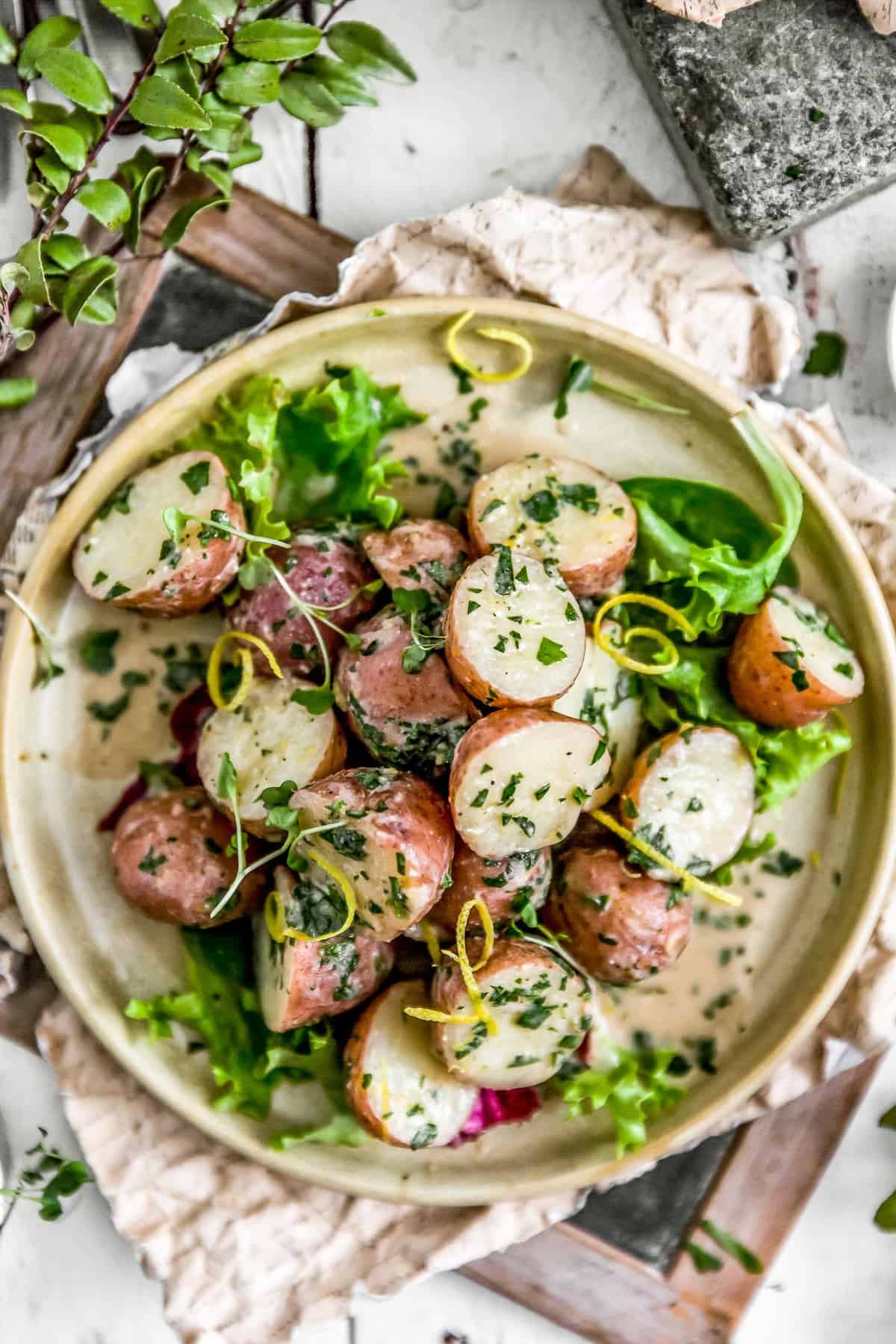 Running out of things to do with potatoes? HAHA – just kidding, we know that's impossible! We are potato lovers too, and we are SO excited to share a new delicious dish to add to your repertoire. Warm, zesty and oh-so-satisfying, this warm Greek Potato Salad is bursting with lemony goodness and super easy to make! Best served warm or at room temperature, this simple potato dish makes for a fantastic side or picnic dish.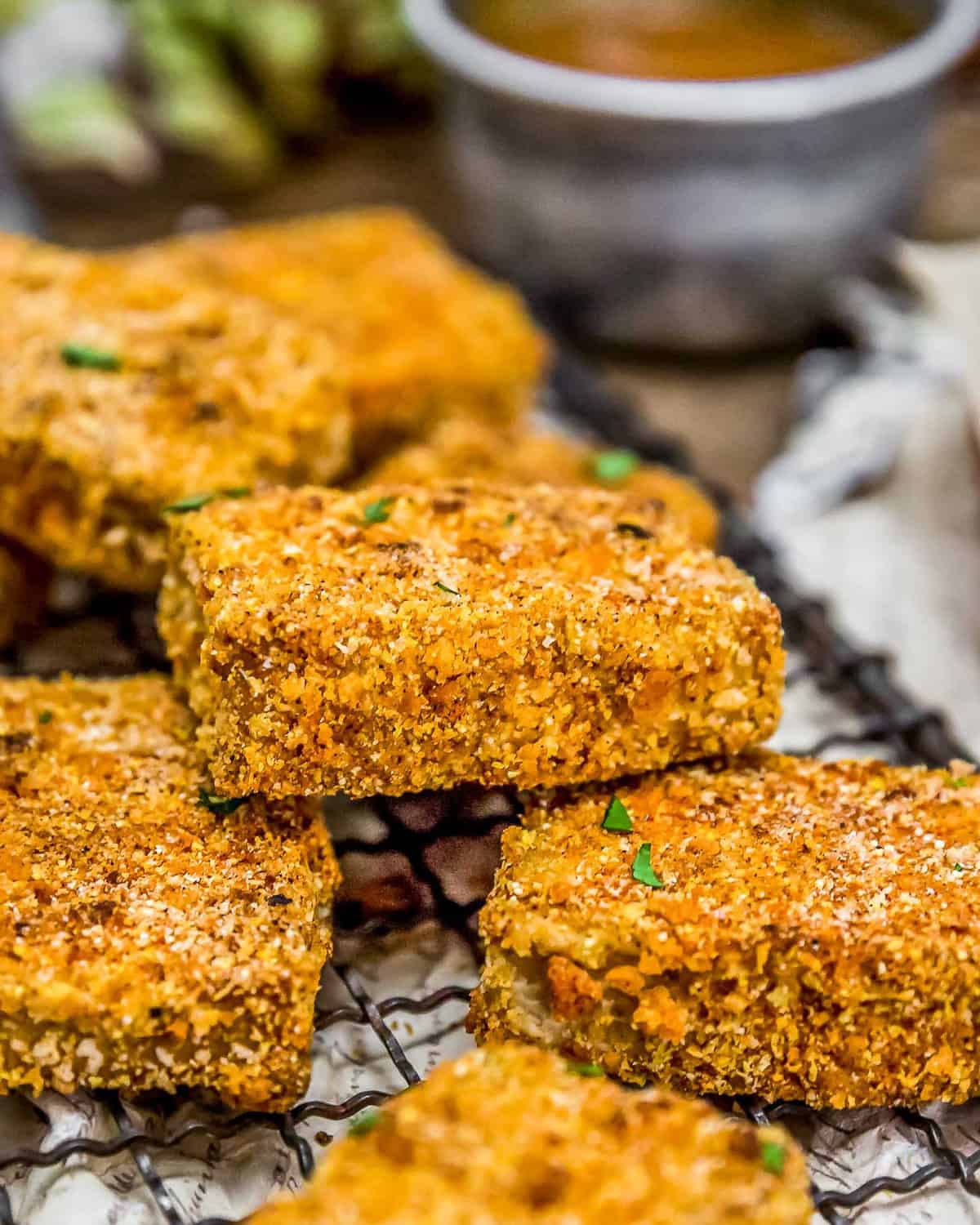 When Crispy Baked Tofu Nuggets are life!  Seriously, these tasty little nuggets of joy will totally put a huge smile on your face with the first bite! Pair this deliciousness with our Mustard Maple Dipping Sauce or your favorite barbecue sauce and you have a match made in heaven! There's a new nugget in town and these tasty lil golden nuggets are oil free, healthier, and better than any drive through meal in a box. Grab a plate and let's dig in – YUM!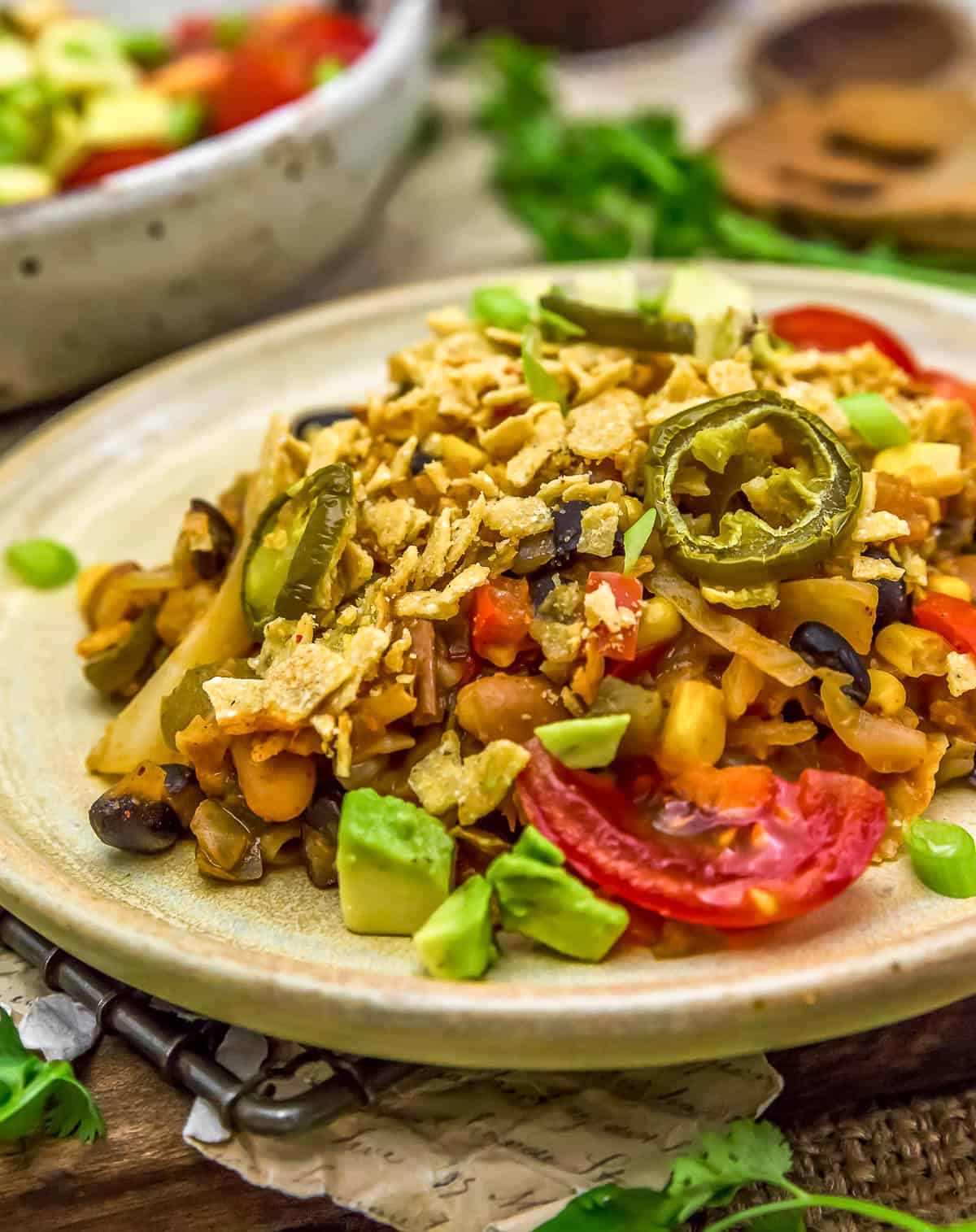 Hearty, wholesome, and oh-so-satisfying, this oil-free Vegan Tex-Mex Cabbage Casserole is loaded with irresistible Tex-Mex flavors and nourishing veggies.  Crispy crushed corn tortillas line the top and bottom of this oh-so-dreamy casserole. It's absolutely perfect twist for a gather-round-the-table weekend meal.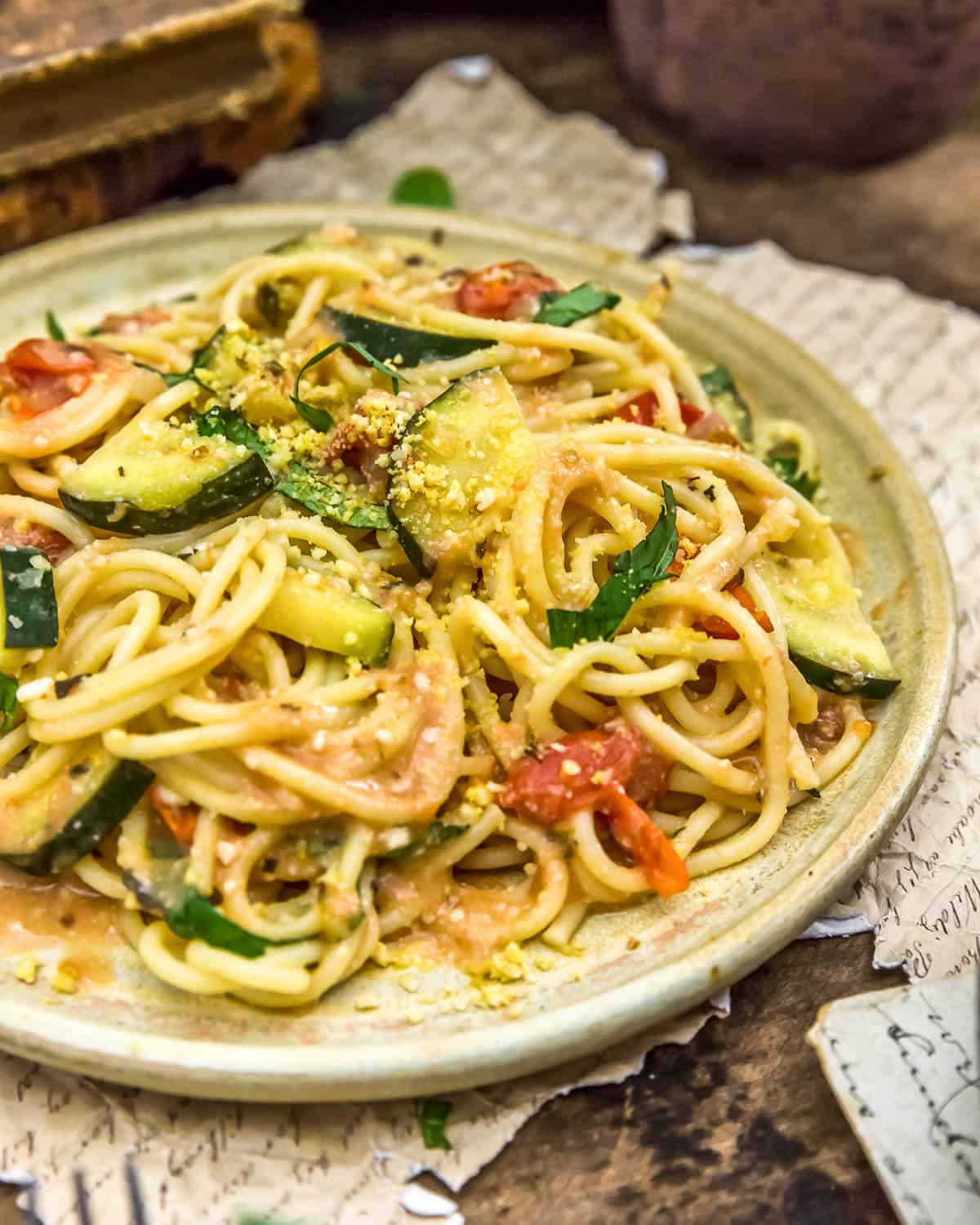 Light, flavorful, and oh-so-satisfying, this easy, oil-free Vegan Parmesan Zucchini and Tomato Pasta recipe is a quick weeknight meal that the whole family will fall in love with. Nourishing veggies bathed in a delicious parmesan sauce.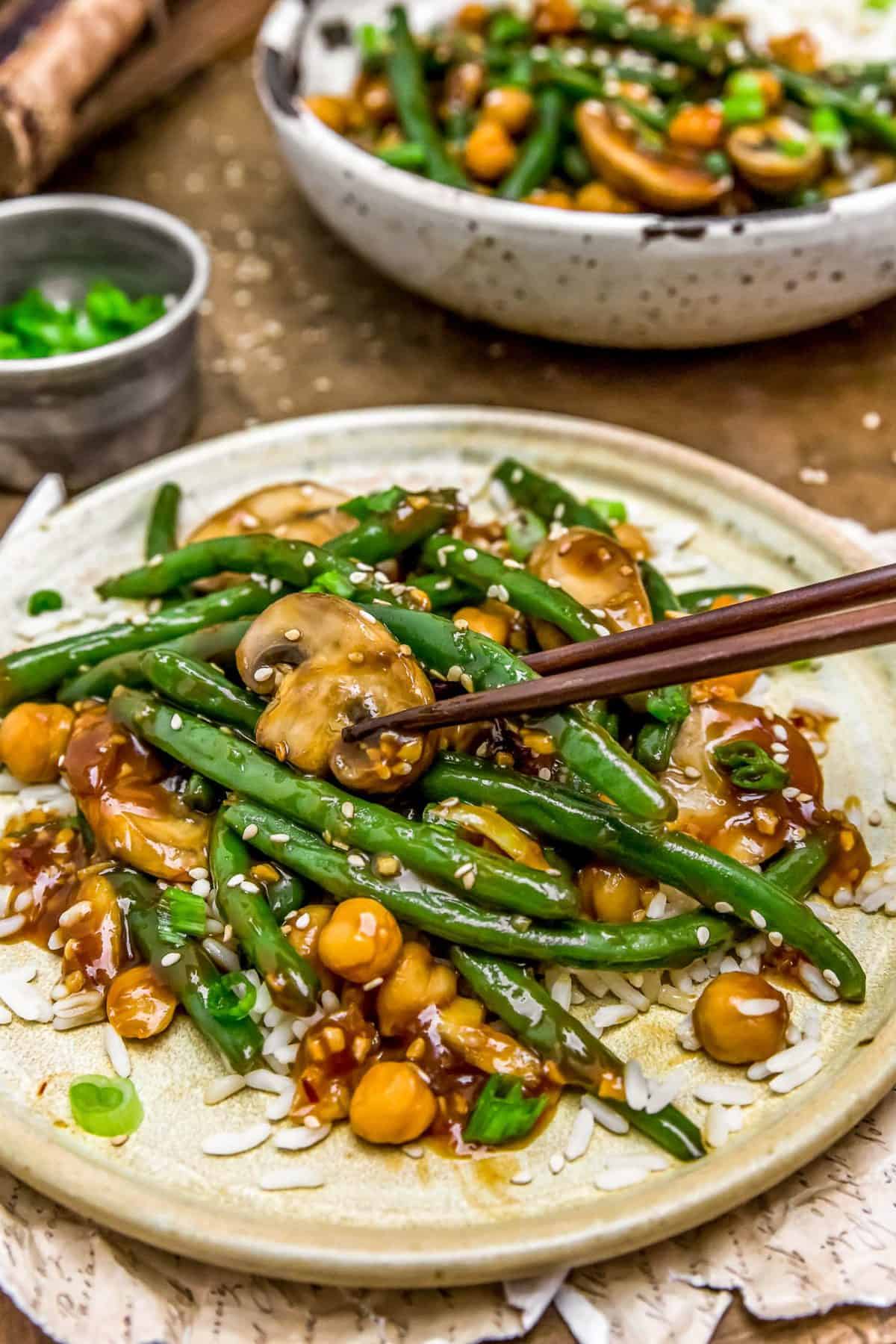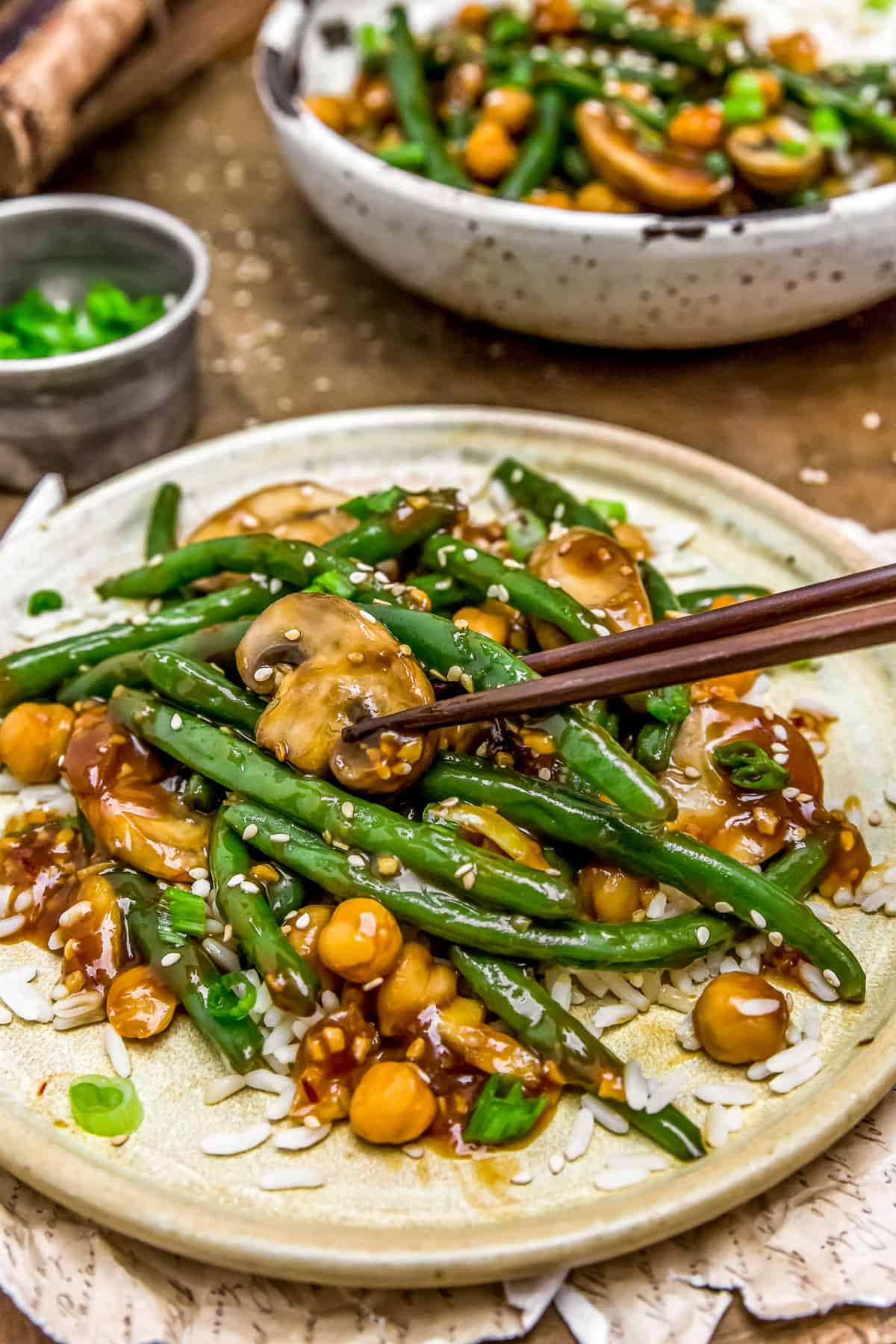 Rice just got a new best friend with this delicious, saucy Asian Green Beans and Mushrooms. It makes for a perfectly healthy, quick weeknight dinner that the whole family will love. Tender-crisp green beans, earthy mushrooms, and hearty chickpeas combined with an amazing umami sauce that is super tasty and satisfying.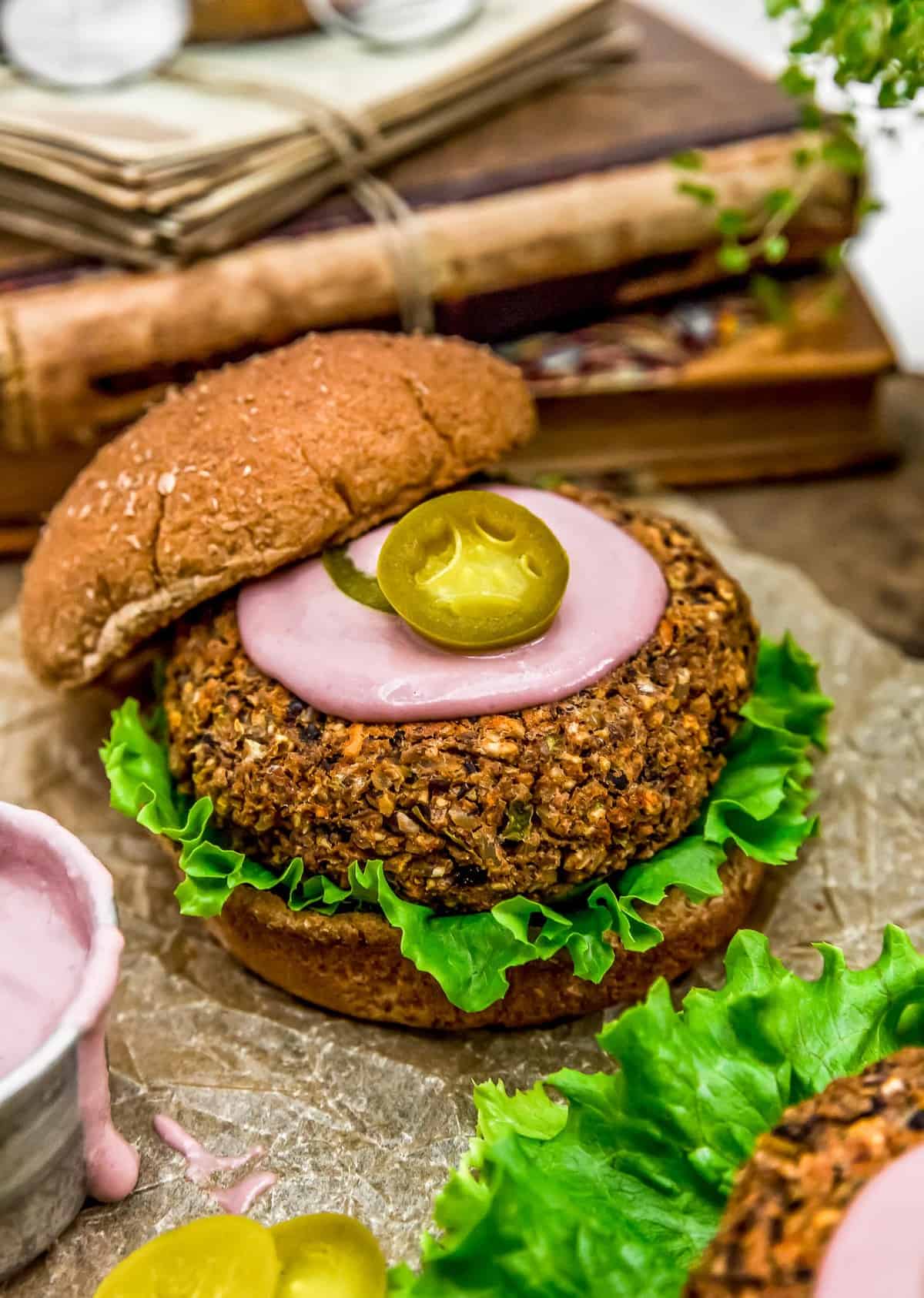 This vegan nod to a Jalapeño Popper Burger is sure to put a huge smile on your face. We are always looking for fun ways to spicy up your life and what better way than putting a vegan spin on a veggie burger than this incredibly flavor-packed jalapeno deliciousness. This tastiness features an incredible jalapeño black bean burger coated in a knock-your-socks-off Vegan Pickled Jalapeno Raspberry Burger Sauce that is sure to take you to flavor town.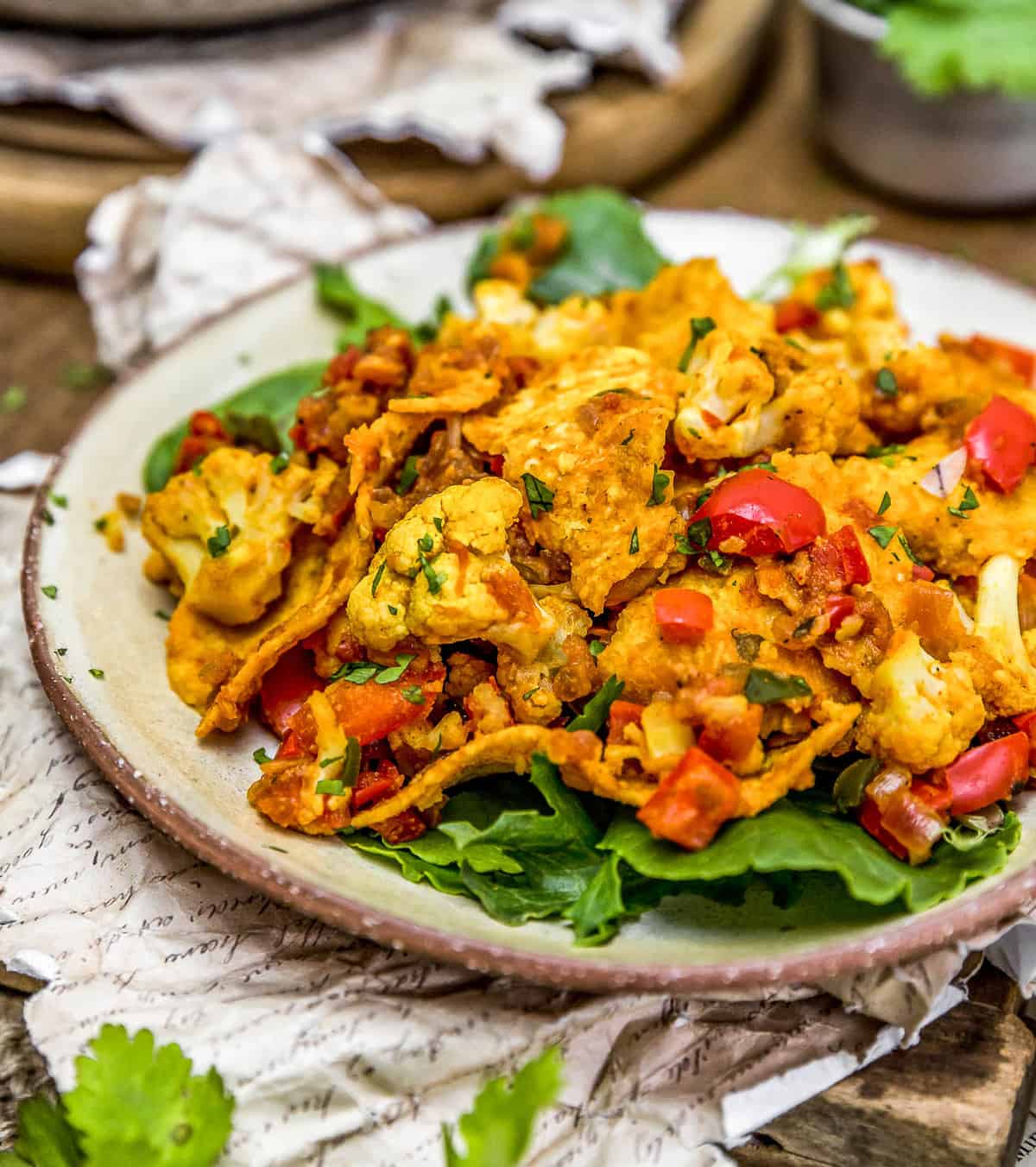 When tortillas are involved, you know it's going to be a good day. This dish is totally delivering with tortilla goodness, wholesome veggies, and heavenly spices. These easy and healthy Vegan Cauliflower Migas are perfectly spicy, super delicious, and brimming with flavor. Tasty cauliflower, sweet red bell peppers, spicy jalapeños, and zesty onions are sautéed with crispy oven baked tortillas, lively salsa, and fragrant spices making for a fantastic hearty Mexican veggie breakfast, or for any time of the day!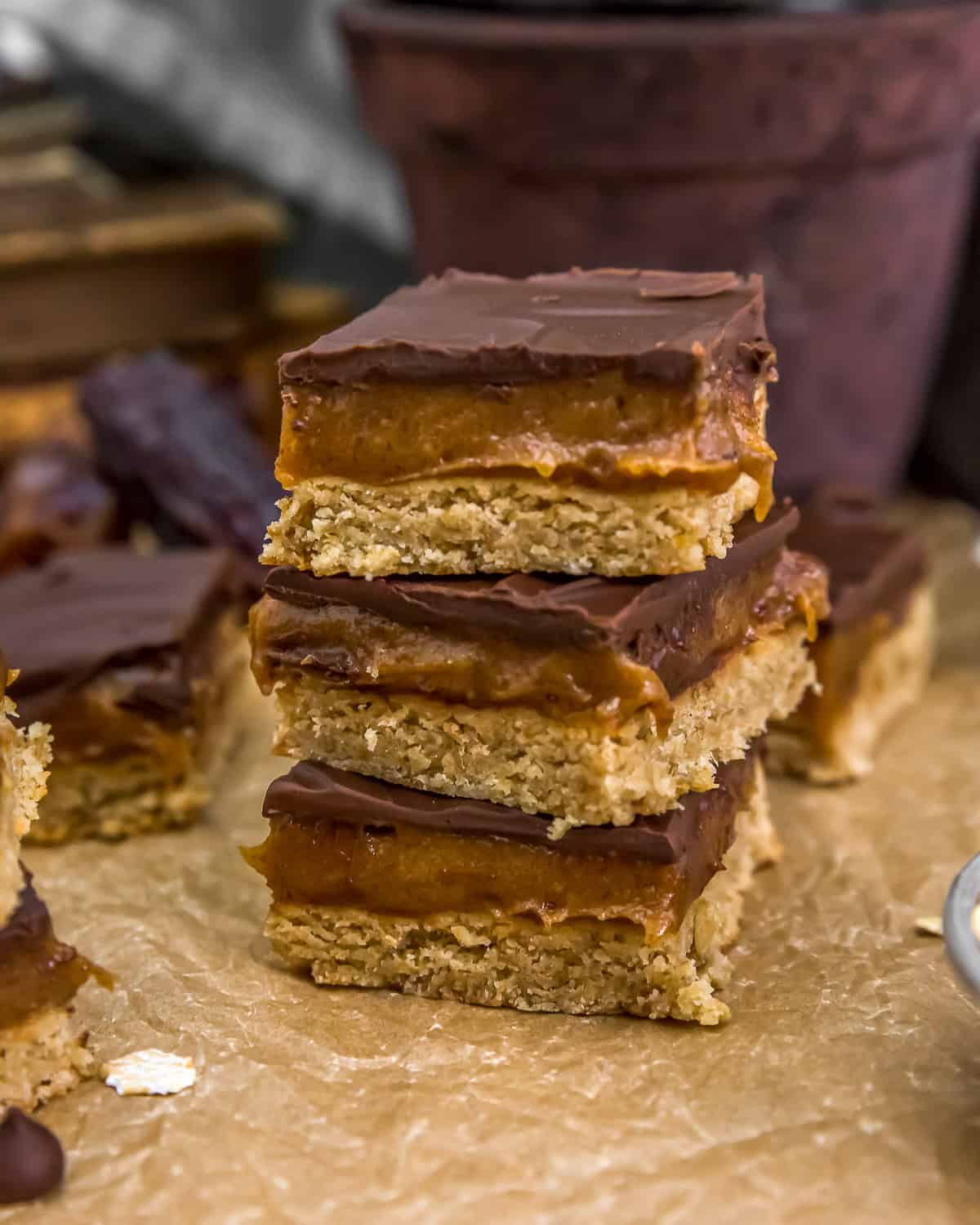 This drool-worthy, oil-free Vegan Millionaire Bars recipe is the perfect combination of oat shortbread, date caramel, and rich chocolate all layered together and cut into irresistible bars. Your family will fall in love with these deliciously healthy treats!