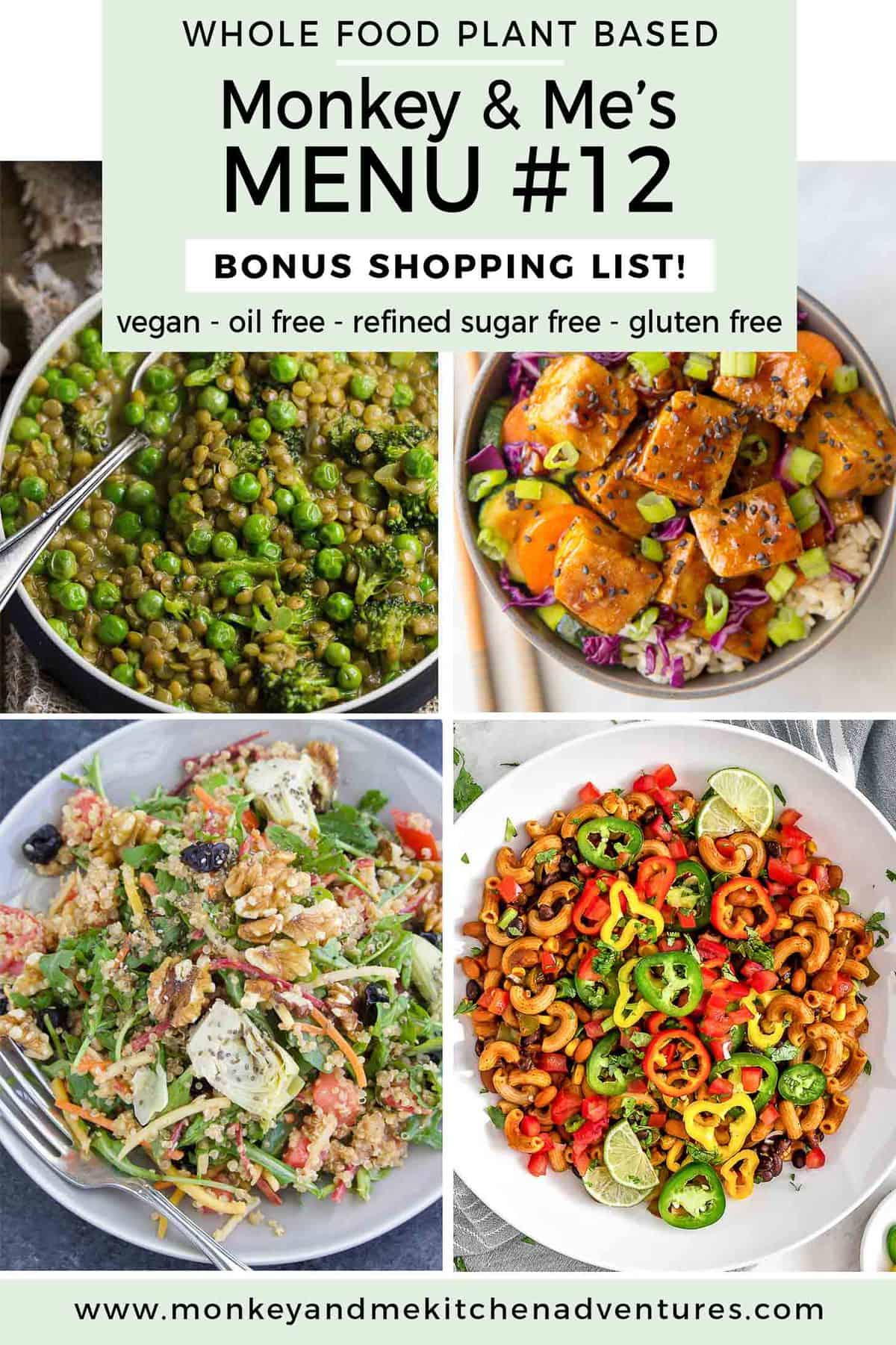 We are so happy to share with you that our Monkey and Me Weeknight Meal Menus have been huge hits.  We received a lot of excellent feedback.  This week we are very excited to feature some of our favorite foodie bloggers in Menu #12.  All recipes are Whole Food Plant Based, vegan, no oil, no refined sugar, no highly processed ingredients, and gluten free.
This super tasty menu features delicious dishes from Stacey at Stacey Homemaker, Christin at The Veggie Chick, Kalin at Foraging for Figs, and Natalie at Feasting on Fruit, as well as featuring a few of our own dishes.  😉
Menu #12 meal plan features the following:
Downloadable Menu which offers the following:

2 Breakfast ideas
2 Lunch ideas
2 Snack Ideas
5 Dinner Ideas, including a shopping list

A comprehensive (downloadable) shopping list for the 5 Dinners

The shopping list is segmented into the common grocery store sections like "produce, spices, etc." making it easy to pick up these items from your local grocery store.
It also includes product suggestions that are Whole Food Plant Based compliant* for easy reference.  Note: These products are suggestions, please feel free to select your own favorite products.
Includes helpful codes so you can easily subtract items that you choose not to make.

Downloadable Instructions on how the meal plan work.
Note:  The term "Whole Food Plant Based compliant" is from a general standpoint.  There are Whole Food Plant Based diet branches that restrict certain food items.  Our recipes are all Whole Food Plant Based compliant based upon a high-level compliance standpoint. i.e. vegan, no oil, no refined sugar, minimally processed foods.
Some breakfast, lunch, and snack ideas are simple concepts that require no recipe.
Meal Plan #12 includes the following recipes: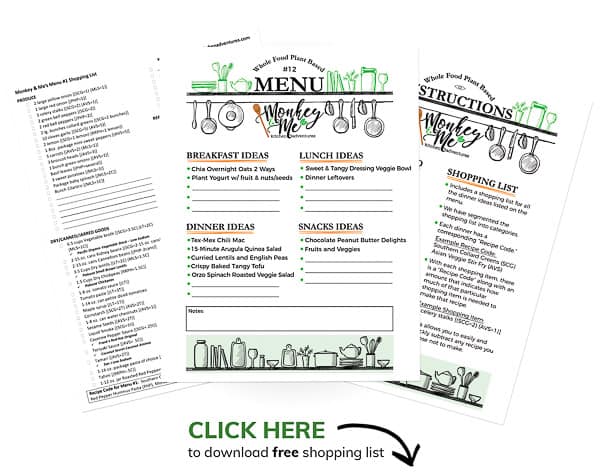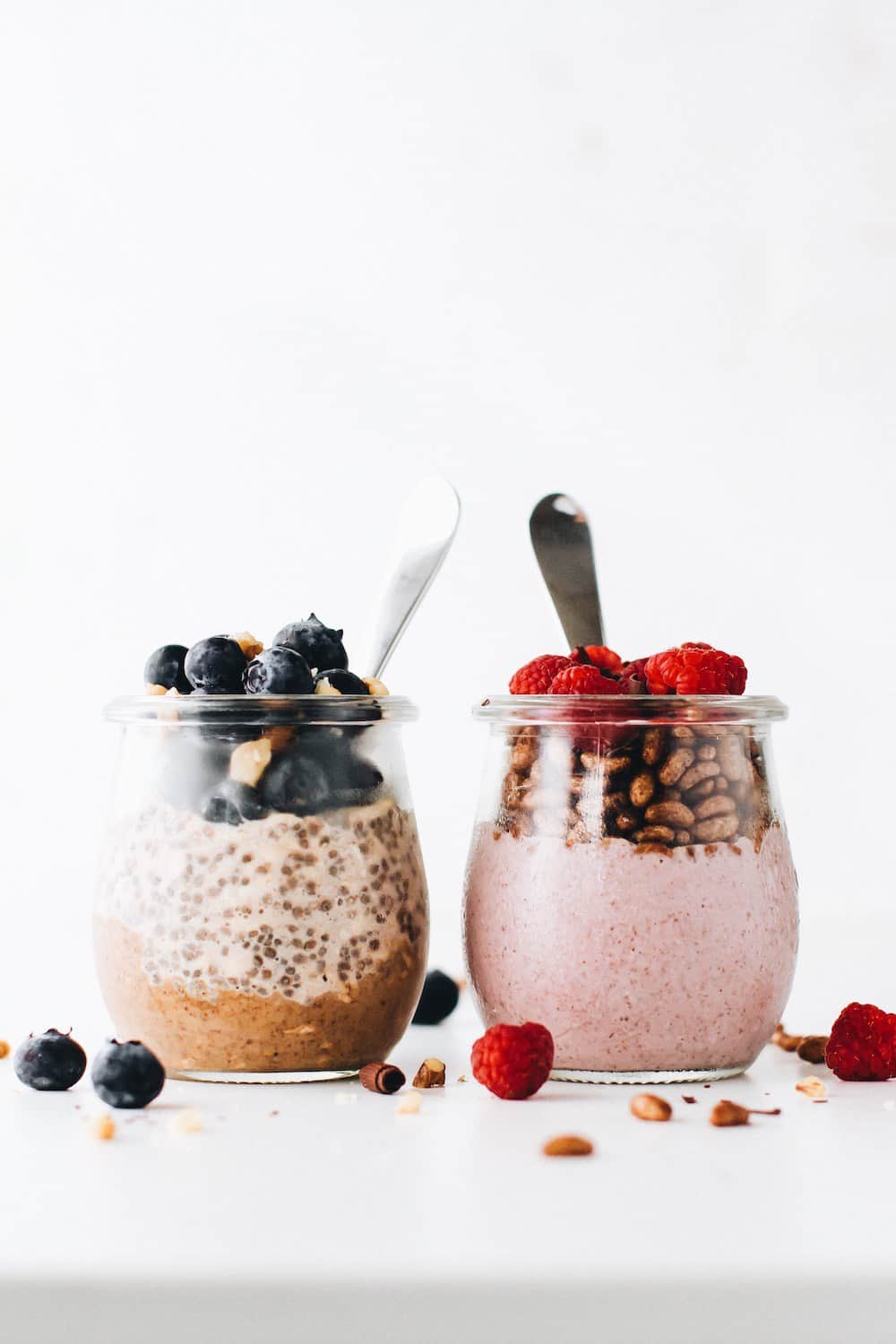 Breakfast just got a heck of a lot easier with this fast, easy, and most importantly delicious dish. These incredible Chia overnight Oats 2 Ways are so versatile, enjoy them chunky or creamy topped with you favorite berries. No matter how you like this sweet and satisfying dish, you'll be licking the bowl. Head on over and check it out!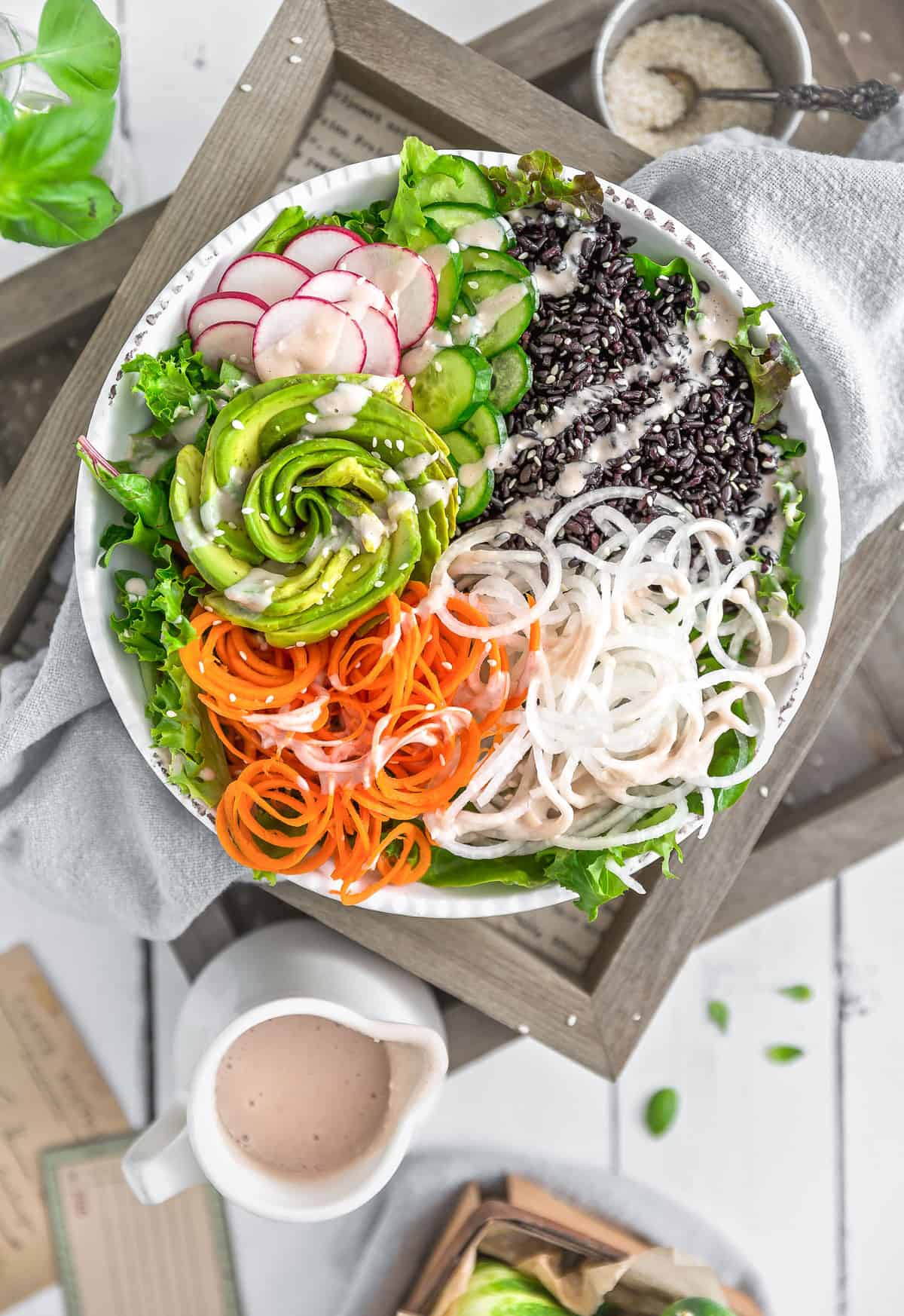 Healthy never tasted so good with our new, homemade No Oil Sweet and Tangy Dressing! It's tastebud tingling perfection. Tangy undertones from red wine vinegar are perfectly paired with rich tahini and sweet maple syrup creating a BOMB dressing that is sure to put a smile on your face! Perfect for mix-and-match veggie bowls! Head on over and check it out!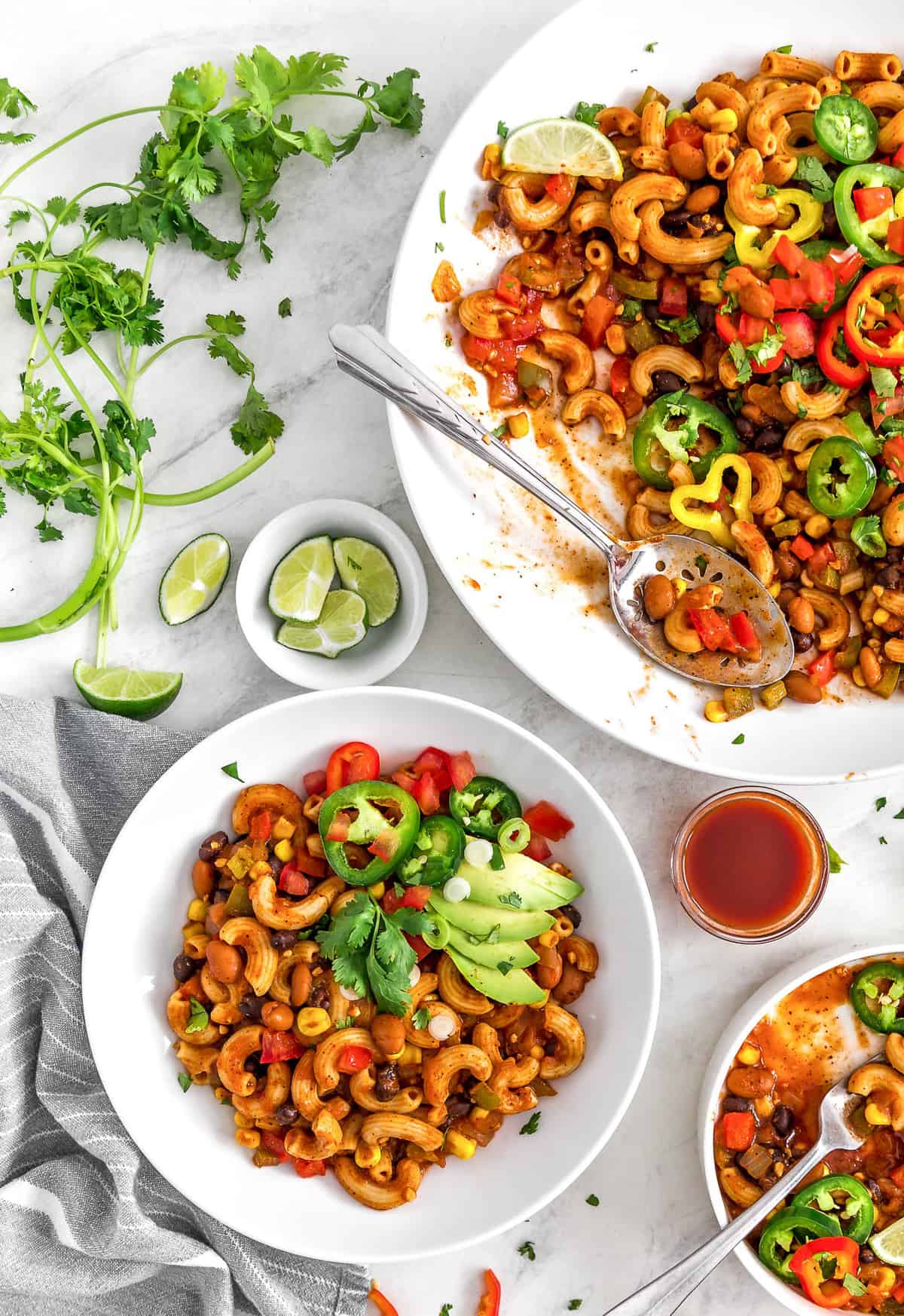 Comfort food at its best, this Tex-Mex Chili Mac is brimming with flavor! Tender macaroni, hearty beans, wholesome veggies, all simmering in your favorite Southwestern flavors for a dish that just won't quit. This one-pot wonder is sure to have the entire family running to the dinner table. Head on over and check it out!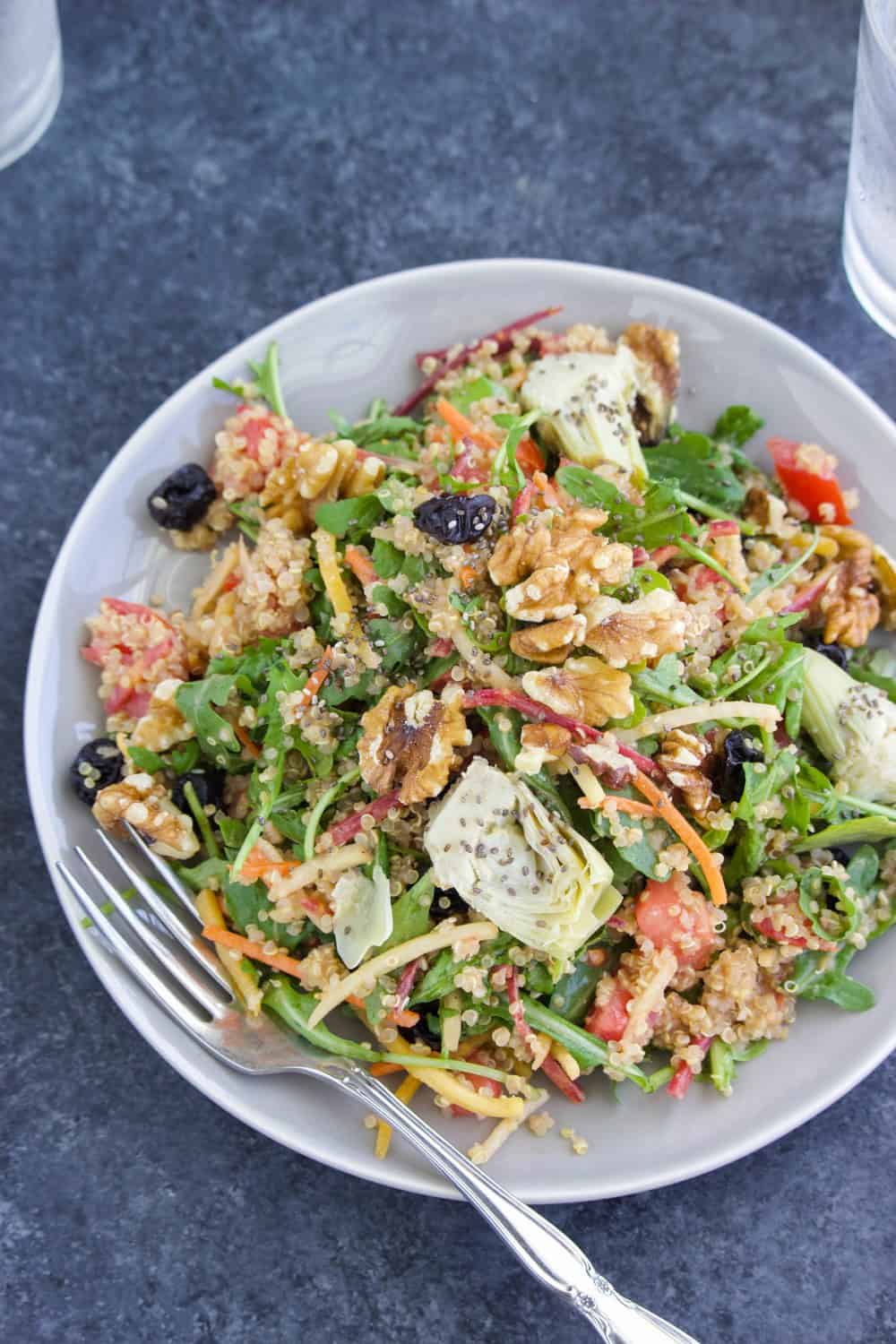 Grab a fork and get ready to dig into this hearty and refreshing 15-Minute Arugula Quinoa Salad! Wholesome and nutritious arugula, carrots, quinoa, dried cherries, tomatoes, artichoke hearts, walnuts, and chia seeds are all tossed together in a heavenly creamy dressing. This fast and easy dish will have dinner on the table in no time, and sure to put a smile on your face.  Head on over and check it out!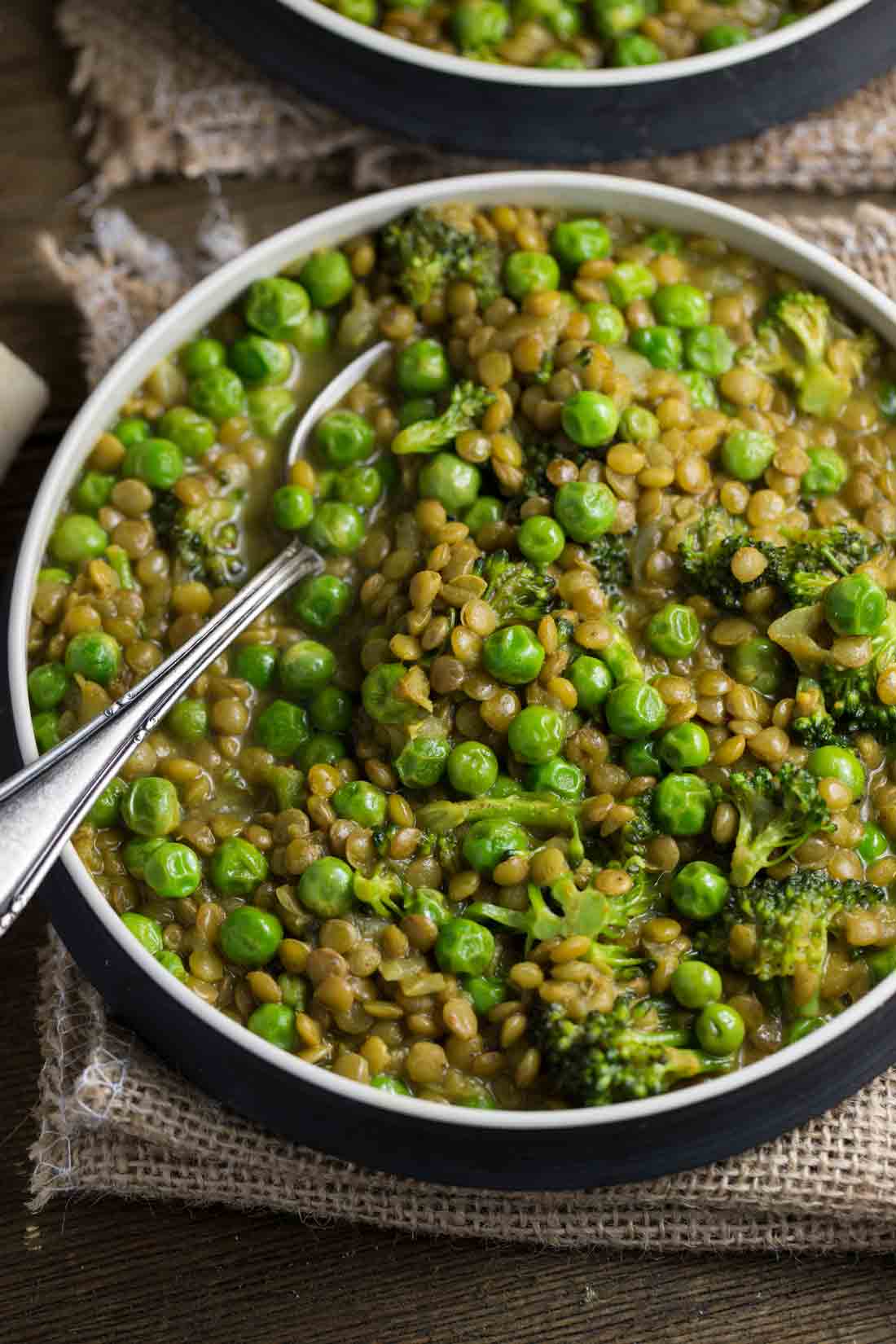 This gorgeous green dish is packed with healthy, hearty, and delicious ingredients and aromatic spices that is sure to take your tastebuds to flavor town. This Curried Lentils and English Peas is cooked in a beautiful light coconut sauce with curry. This cozy dish is sure to have the whole family coming back for seconds. Head on over and check it out!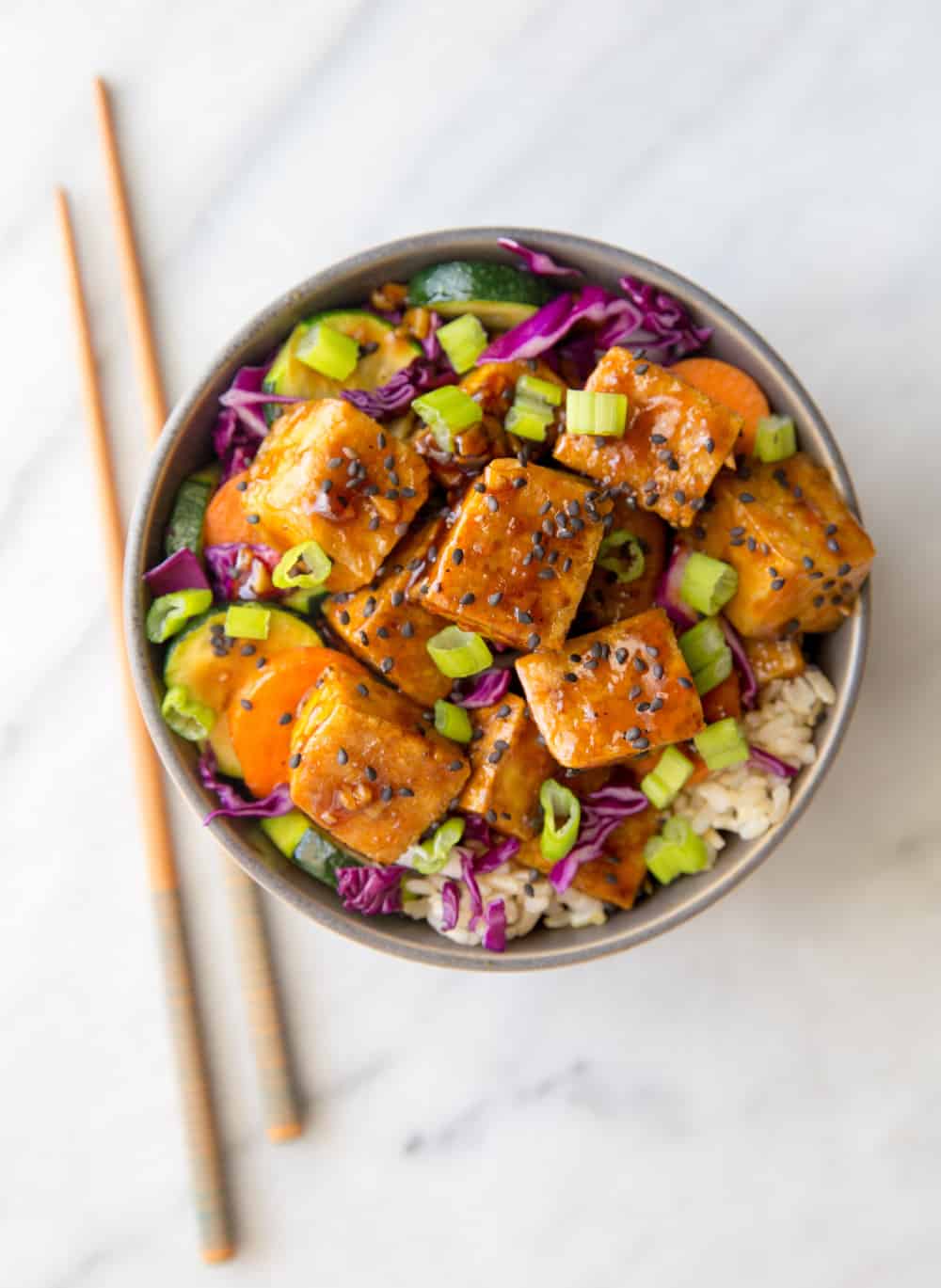 This finger-licking Crispy Baked Tangy Tofu has all the heads turning. Baked to perfection with a crisp exterior and tender exterior, this Tangy Tofu is drenched in a delicious sauce. A fabulous addition to hearty brown rice and sautéed veggies, this Asian-Inspired dish is sure to please. Head on over and check it out!
Simple and bursting with flavor, this light and refreshing Orzo Spinach Roasted Veggie Salad is summertime deliciousness in a bowl.  Wholesome, roasted garden veggies combined with delicate orzo pasta, then lightly dressed in lemony goodness makes for a fabulous Whole Food Plant Based recipe! Move over macaroni salad, there's a new salad in town, ready for your next picnic/summertime meal! Head on over and check it out!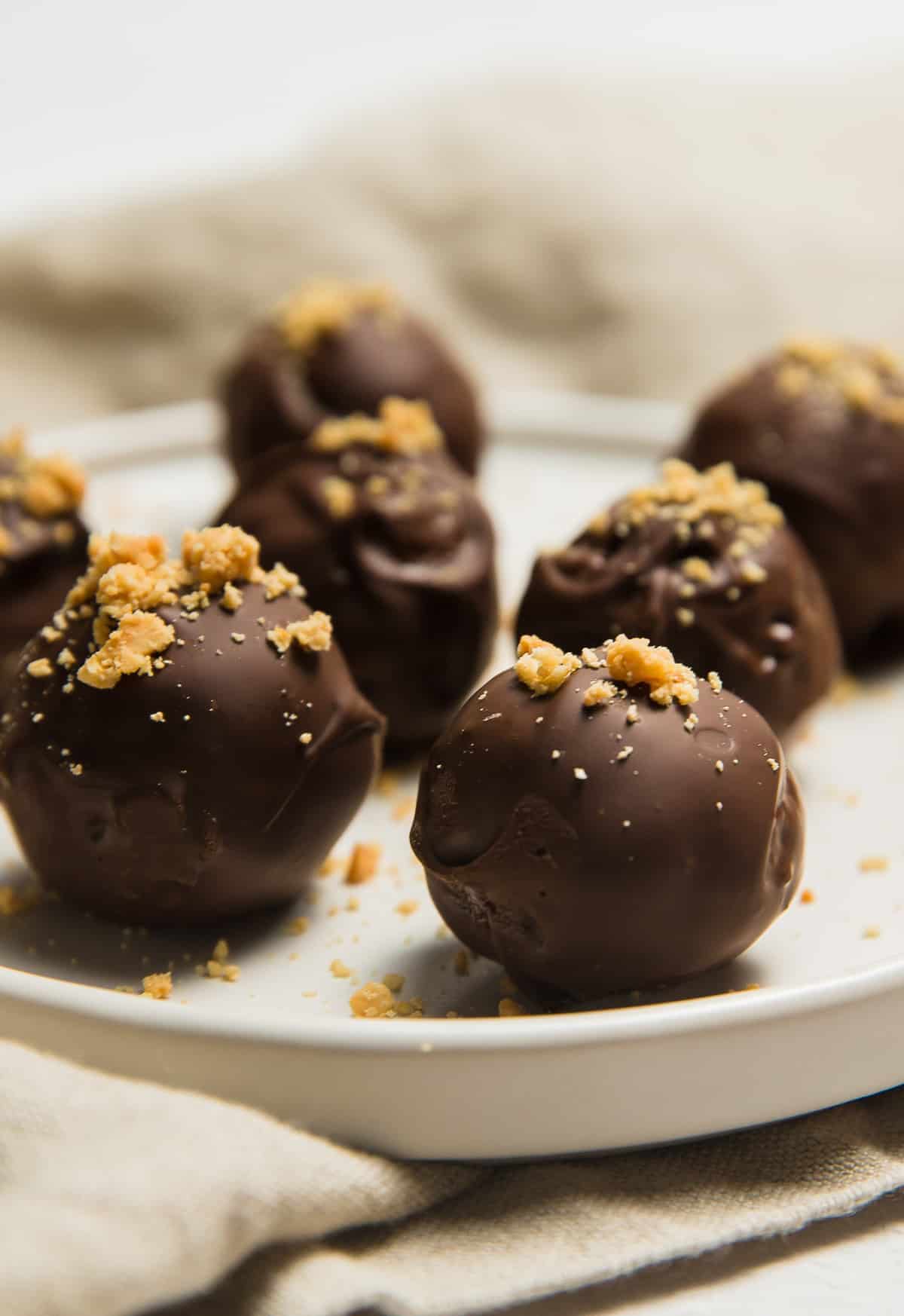 Ultra satisfying and delicious, these heavenly, melt-in-your-mouth Chocolate Peanut Butter Delights are the perfect after-school treat or pick-me-up after a long day at work. Creamy peanut butter, medjool dates, and coconut flour mixed together and rolled into ball, then dipped in chocolate and sprinkled with peanuts. This dreamy sweet is sure to put a smile on your face. Head on over and check it out!