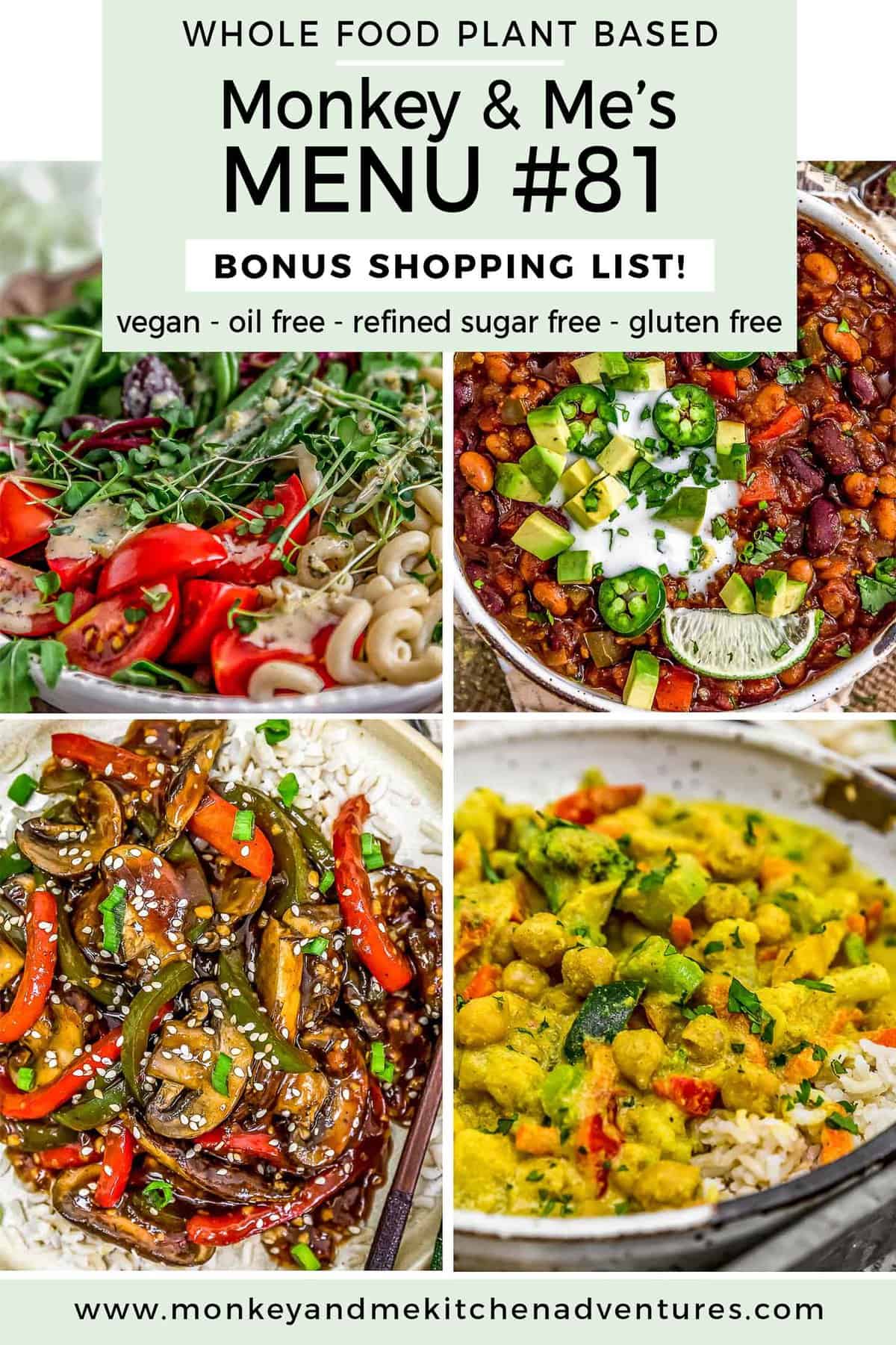 This week's Monkey and Me's Menu features some tasty recipes.  Menu #81 includes a FREE bonus shopping list.  All recipes are Whole Food Plant Based, vegan, plant based, oil free, refined sugar free, no highly processed ingredients, and gluten free.

Downloadable Menu which offers the following:

2 Breakfast ideas
2 Lunch ideas
2 Snack Ideas
5 Dinner Ideas, including a FREE downloaded shopping list (PDF – Below)

A comprehensive (downloadable) shopping list for the 5 Dinners

The shopping list is segmented into the common grocery store sections like "produce, spices, etc." making it easy to pick up these items from your local grocery store.
It also includes product suggestions that are Whole Food Plant Based compliant* for easy reference.  Note: These products are suggestions, please feel free to select your own favorite products.
Includes helpful codes so you can easily subtract items that you choose not to make.

Downloadable Instructions on how the meal plan work.
Note:  The term "Whole Food Plant Based compliant" is from a general standpoint.  There are Whole Food Plant Based diet branches that restrict certain food items.  Our recipes are all Whole Food Plant Based compliant based upon a high-level compliance standpoint. i.e. vegan, plant based, oil free, refined sugar free, minimally processed foods.
Some breakfast, lunch, and snack ideas are simple concepts that require no recipe.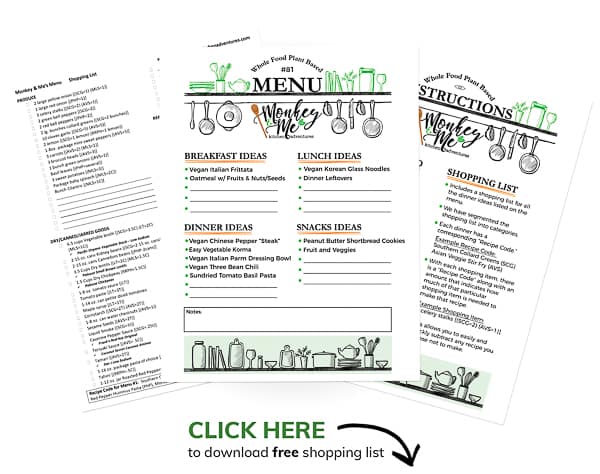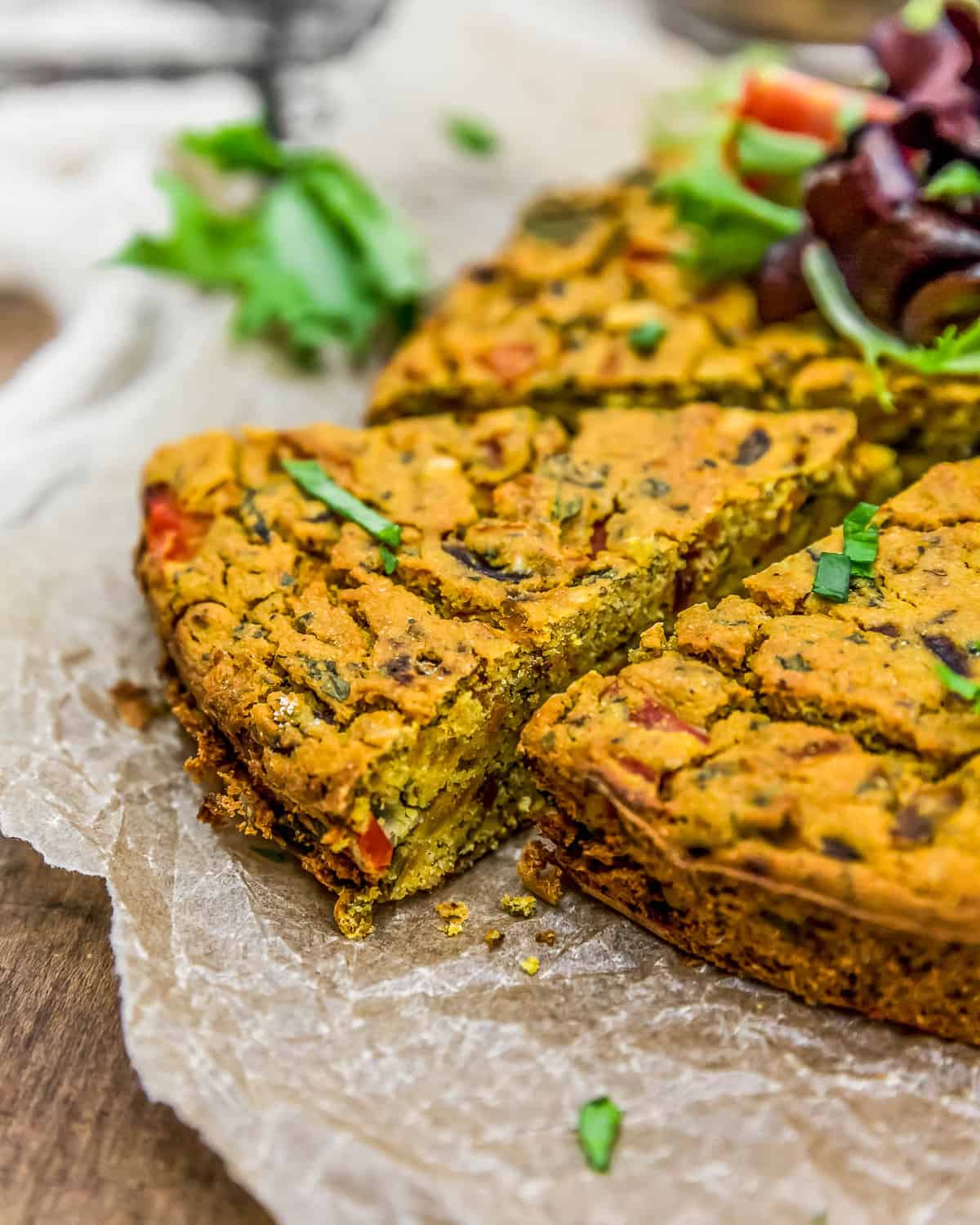 Shining like a star on the breakfast or brunch table, this incredibly flavorful Vegan Italian Frittata is bursting with healthy ingredients and brings a smile with each bite. A hearty chickpea flour base with zesty red onions, sweet red bell peppers and carrots, earthy garlic and baby spinach with fragrant Italian herbs and spices makes for a savory and tasty frittata that will have you craving vegan frittata everyday.  Perfect for breakfast or dinner, you can't go wrong with this delicious and wholesome dish!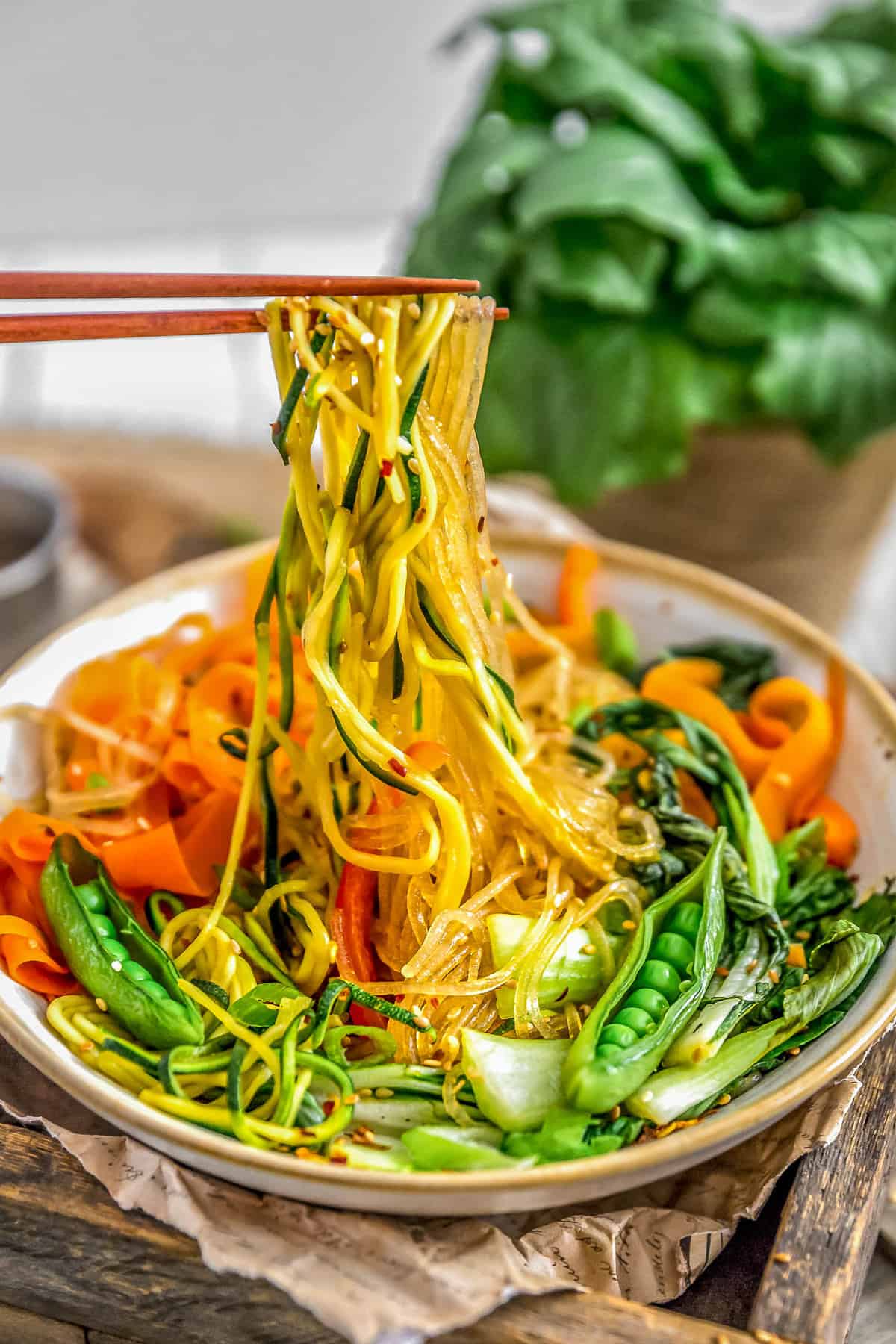 Noodles make everything better; just hearing the word "noodles" puts a smile on our face. What could be better than flavorful, chewy, slurpable noodles pilled high in a bowl? These oil free Vegan Korean Glass Noodles (Jap Chae) are all that and more! Healthy, delicious, and packed with tons of nutritious yummy vegetables and tasty mung bean noodles, this awesome dish is sure to have the whole family running to the dinner table.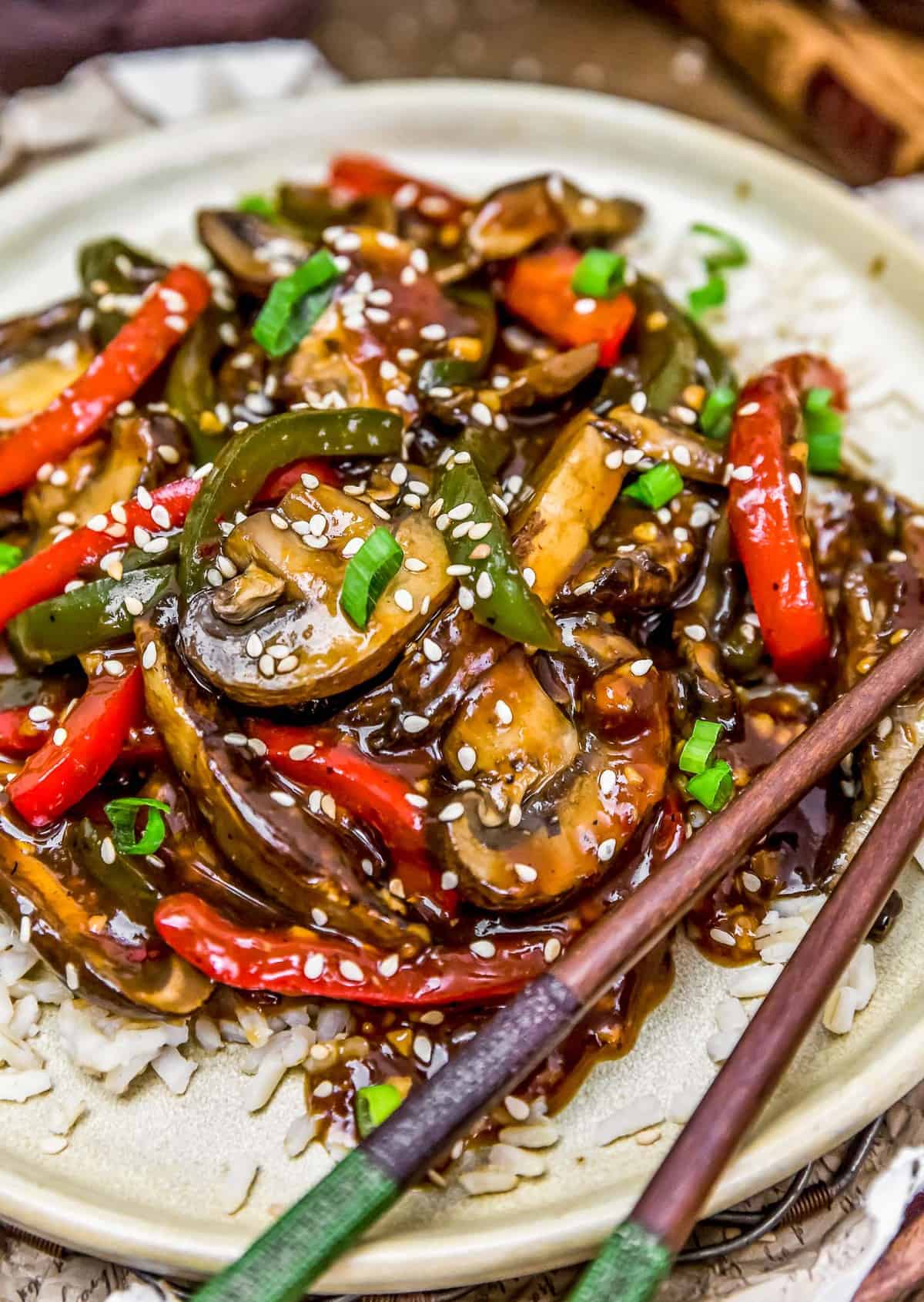 This bold and comforting dish is a delicious twist on a classic takeout featuring all the must haves: fast, easy, flavorful, and belly pleasing. Our rich Vegan Chinese Pepper "Steak" is bursting with umami flavor and wholesome ingredients; you won't believe how easy it is to make. Mixed hearty mushrooms play a starring role in this delicious vegan nod to Chinese Pepper Steak. This simple Asian dish is a quick way to spice up your weeknight dinner table.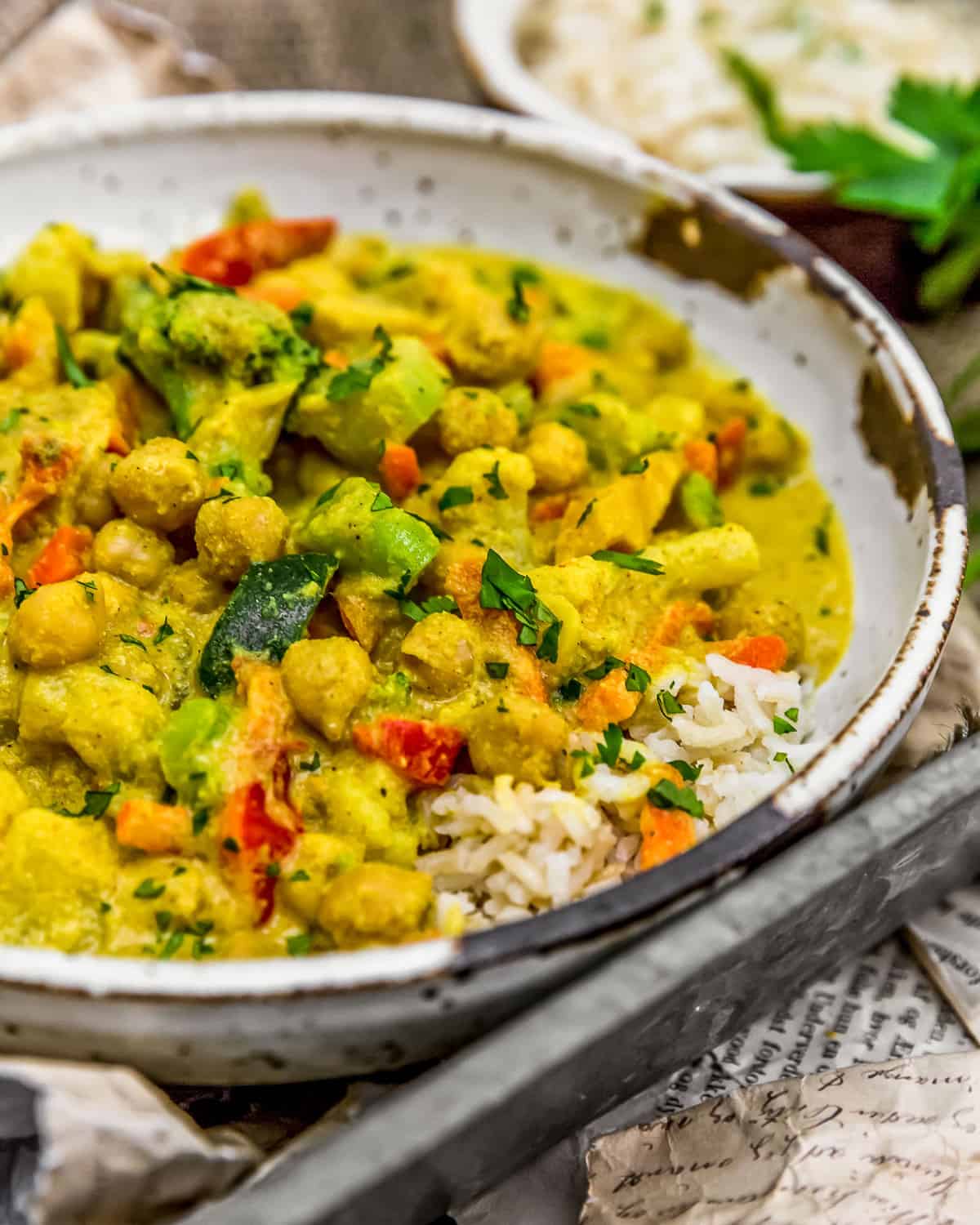 When happiness is a velvety, fragrant, and comforting bowl of goodness, we've got you covered with our Easy Vegetable Korma that is packed with wholesome vegetables bathed in rich deliciousness.  This vegan nod to the classic Indian dish is satisfying and bursting with aromatic spices, hearty chickpeas and nourishing veggies making all your Korma dreams come true.  So utterly mind blowing delicious, you'll want to text Mom all about it.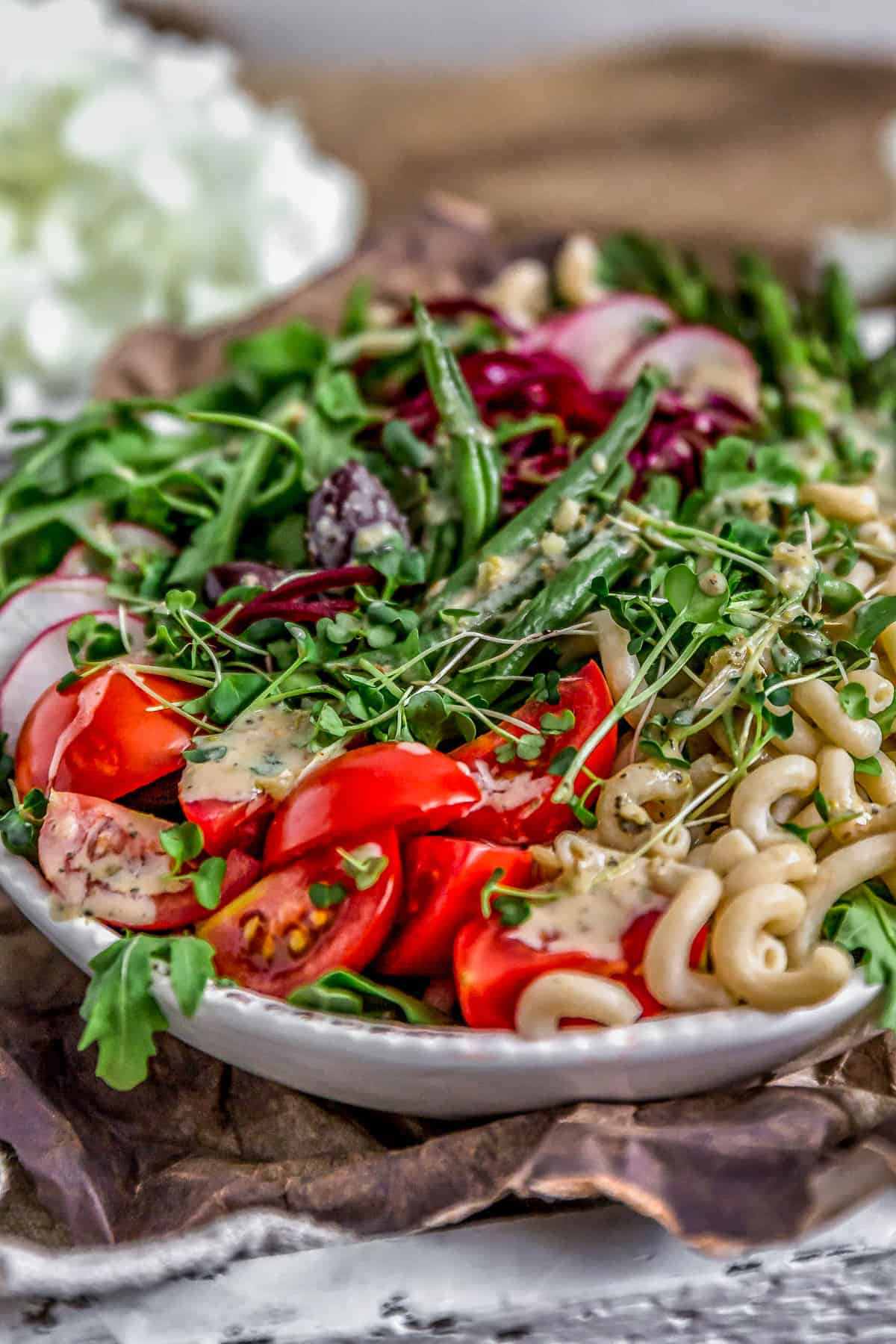 We don't know about you, but we seriously crave salad ev-ery-day and the KEY is a healthy, delicious, and satisfying dressing. This creamy, tangy, rich, and cheesy Oil Free Vegan Italian Parmesan Dressing will have you dreaming of salads. It's a perfect blend of tangy red and white wine vinegars,  velvety tahini, tart lemon juice, aromatic Italian seasonings, carmely maple syrup, nutty nutritional yeast all combined together to delight your taste buds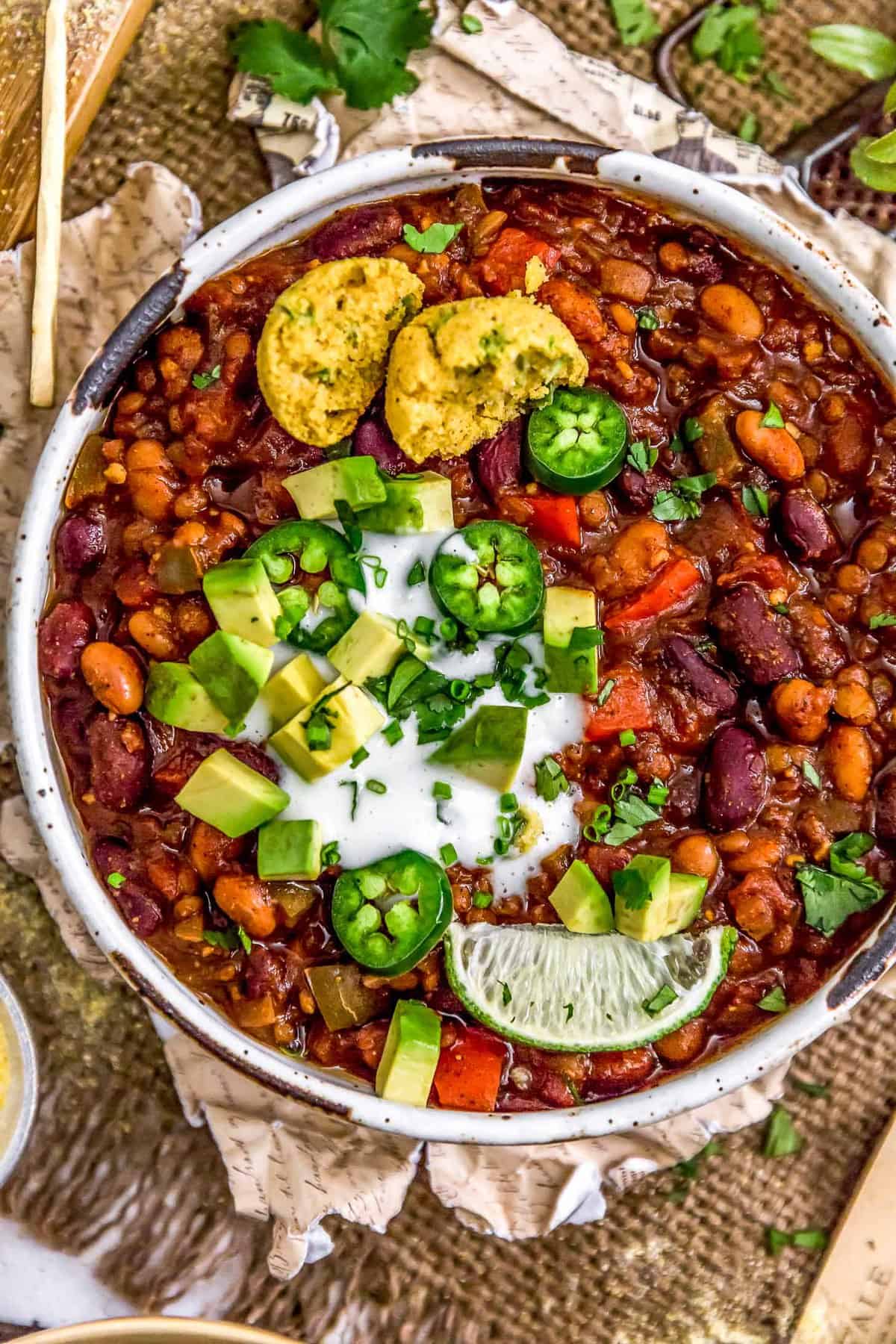 Nothing crazy to see here, just a mouth-gasmic chili bowl that is all things comforting, flavorful and versatile. This easy to make Vegan Three Bean Chili is bursting with deliciously bold and spicy flavors.  It is sure to be a hit with both plant-based and meat eaters alike. Healthy, boasting no oil, this nourishing chili will make all your chili dreams come true. It's perfect for a quick weeknight dinner in the Instant Pot. Plus, Stove top instructions make this recipe flexible. Eat this goodness on its own or piled high on baked potatoes, salads, nachos, fries, buns, and so much more!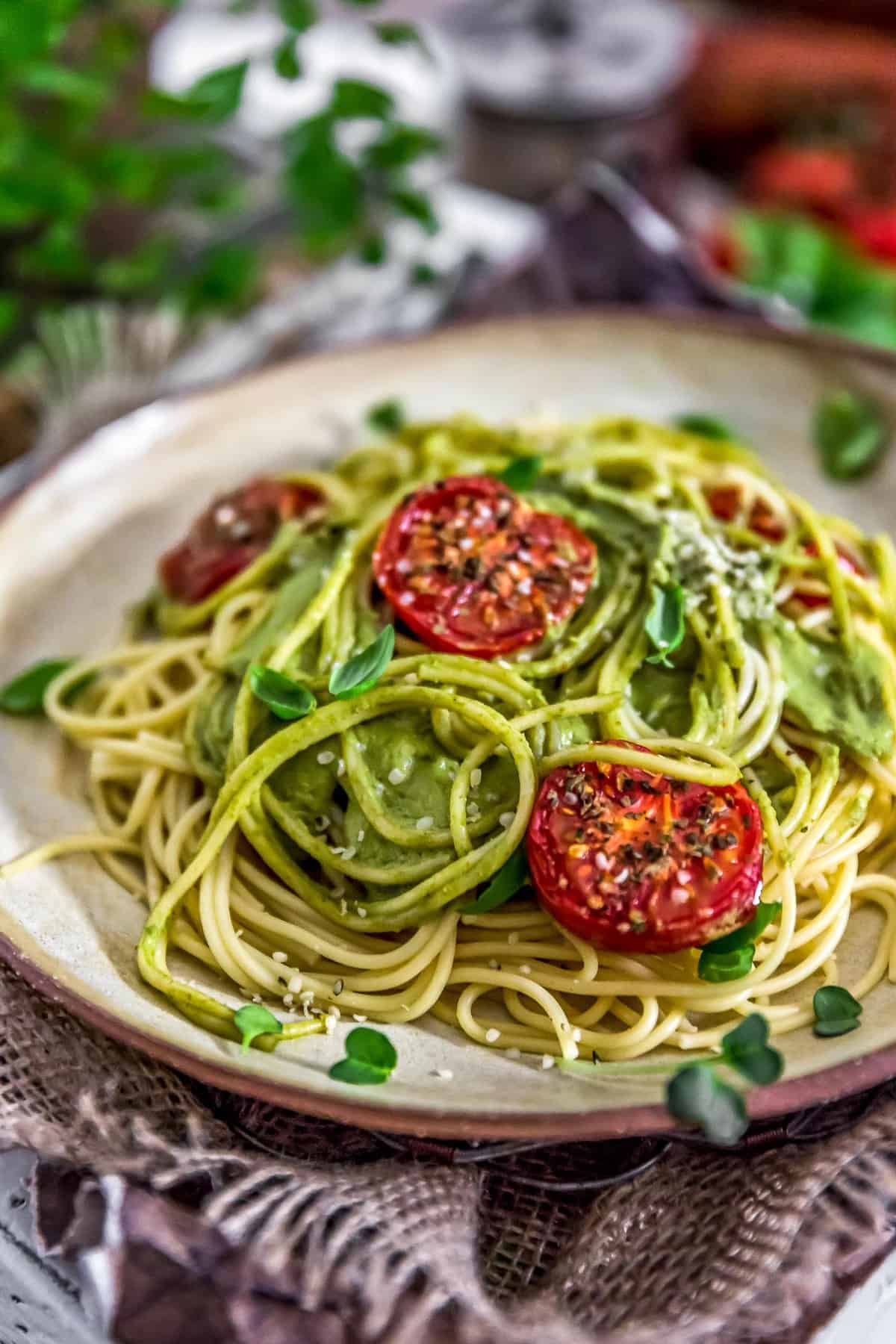 Brimming with healthy deliciousness, this Fast and Easy Sundried Tomato Basil Sauce can be made in a flash, coming together in less than 20 minutes, and the best part is that no cooking of the sauce is required. It's a total game changer! Simple ingredients blended together for an amazing sauce that is sure to be a winning dinner (or lunch)!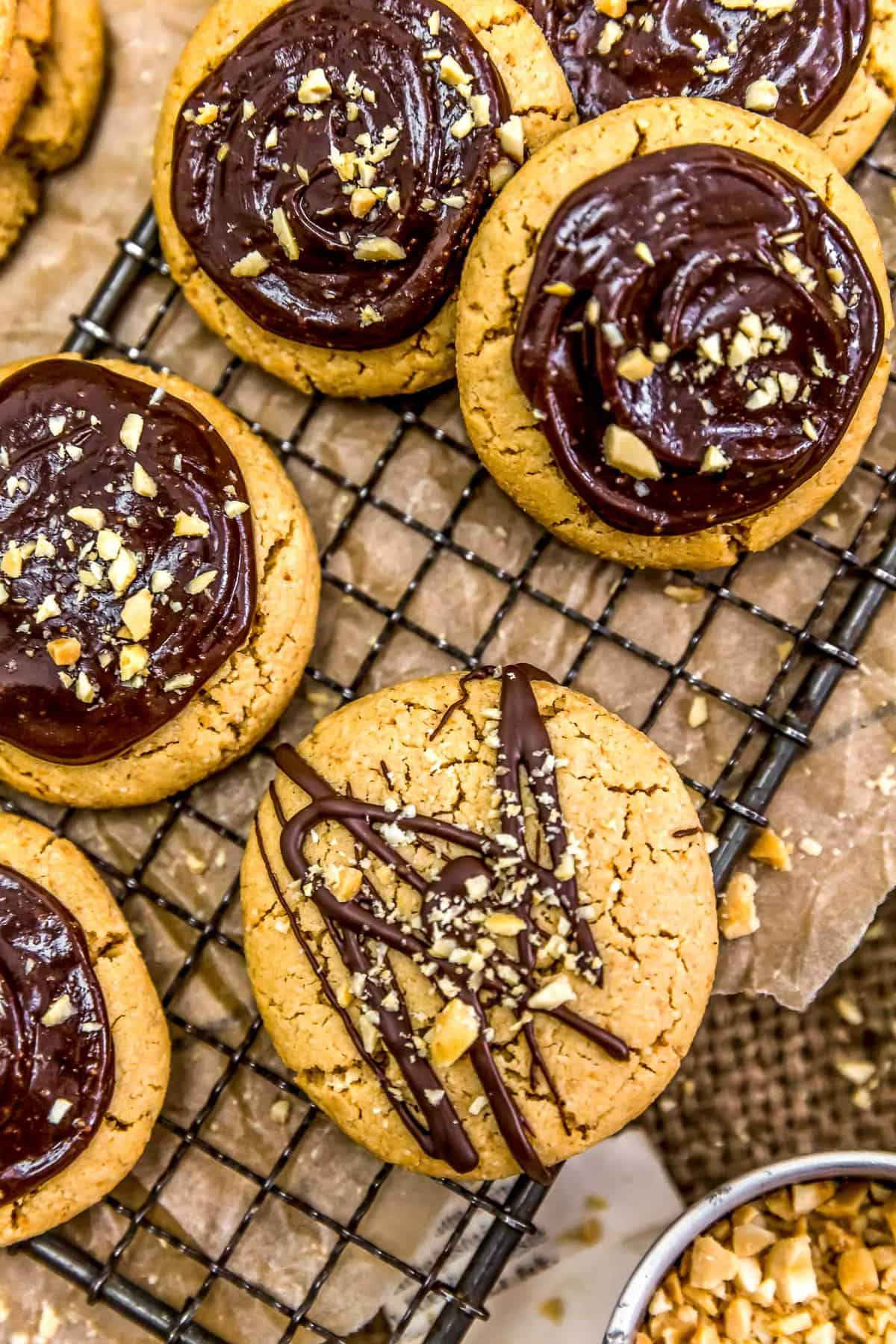 When amazing descriptive words like: soft, buttery, and healthy are combined with the word cookie, then you know it's gonna be a good day! This beauty right here is what peanut butter cookie deliciousness is all about.  These Peanut Butter Shortbread Cookies are easy to make and sure to become your new favorite!  Lightly sweet with a delicate peanut butter accent topped with a creamy chocolatey-peanut butter icing is all you'll need for cookie nirvana. Perfect for any holiday, bake sale, or any day of the week. Guaranteed to get rave reviews, these cookies will be gone in a flash!