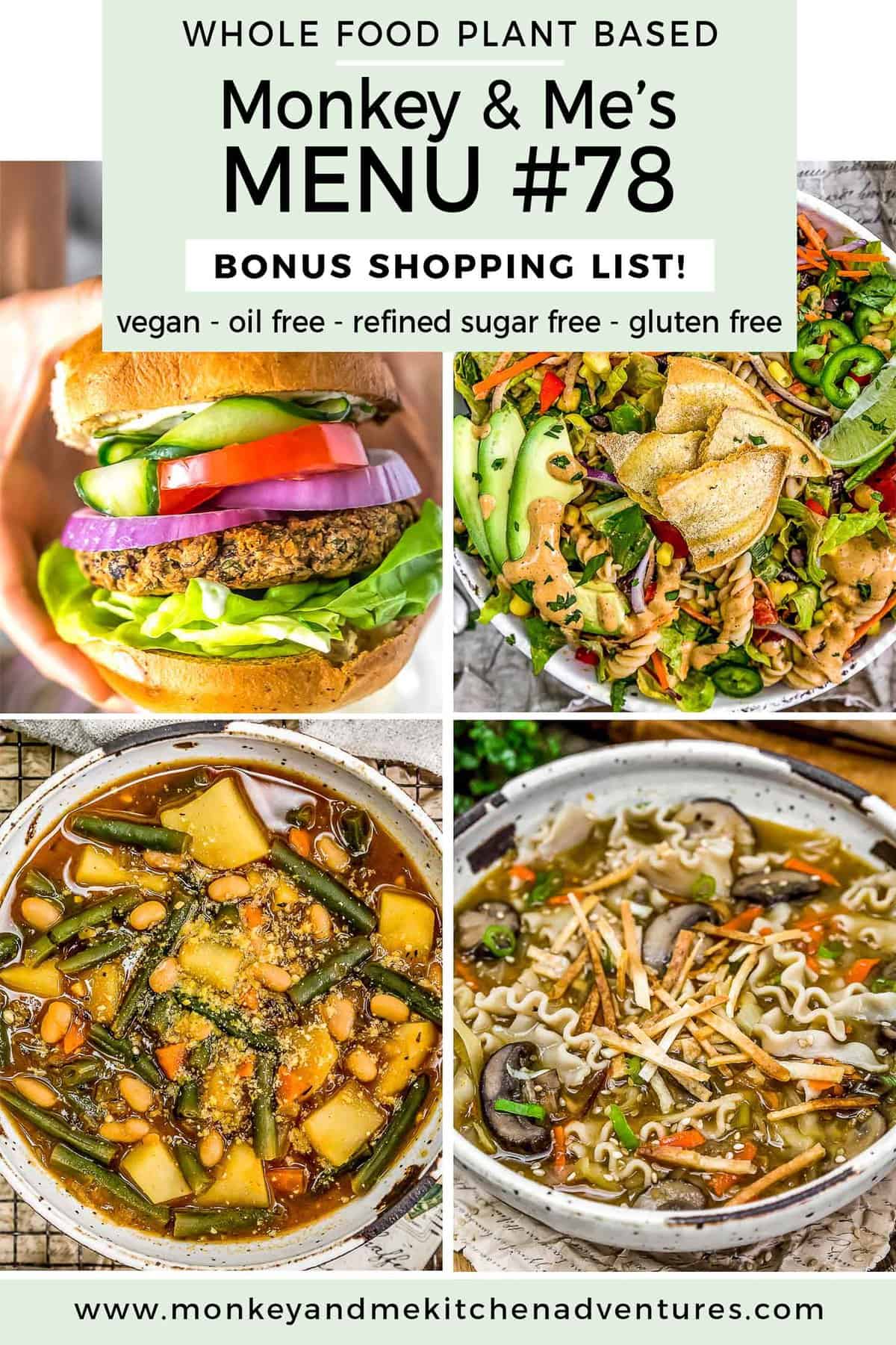 This week's Monkey and Me's Menu features some tasty recipes.  Menu #78 includes a FREE bonus shopping list.  All recipes are Whole Food Plant Based, vegan, plant based, oil free, refined sugar free, no highly processed ingredients, and gluten free.

Downloadable Menu which offers the following:

2 Breakfast ideas
2 Lunch ideas
2 Snack Ideas
5 Dinner Ideas, including a FREE downloaded shopping list (PDF – Below)

A comprehensive (downloadable) shopping list for the 5 Dinners

The shopping list is segmented into the common grocery store sections like "produce, spices, etc." making it easy to pick up these items from your local grocery store.
It also includes product suggestions that are Whole Food Plant Based compliant* for easy reference.  Note: These products are suggestions, please feel free to select your own favorite products.
Includes helpful codes so you can easily subtract items that you choose not to make.

Downloadable Instructions on how the meal plan work.
Note:  The term "Whole Food Plant Based compliant" is from a general standpoint.  There are Whole Food Plant Based diet branches that restrict certain food items.  Our recipes are all Whole Food Plant Based compliant based upon a high-level compliance standpoint. i.e. vegan, plant based, oil free, refined sugar free, minimally processed foods.
Some breakfast, lunch, and snack ideas are simple concepts that require no recipe.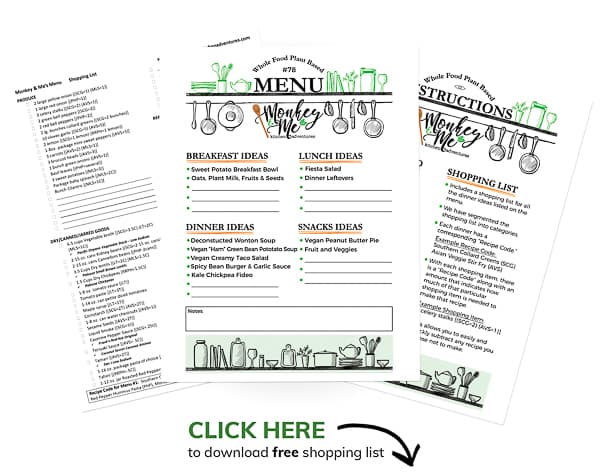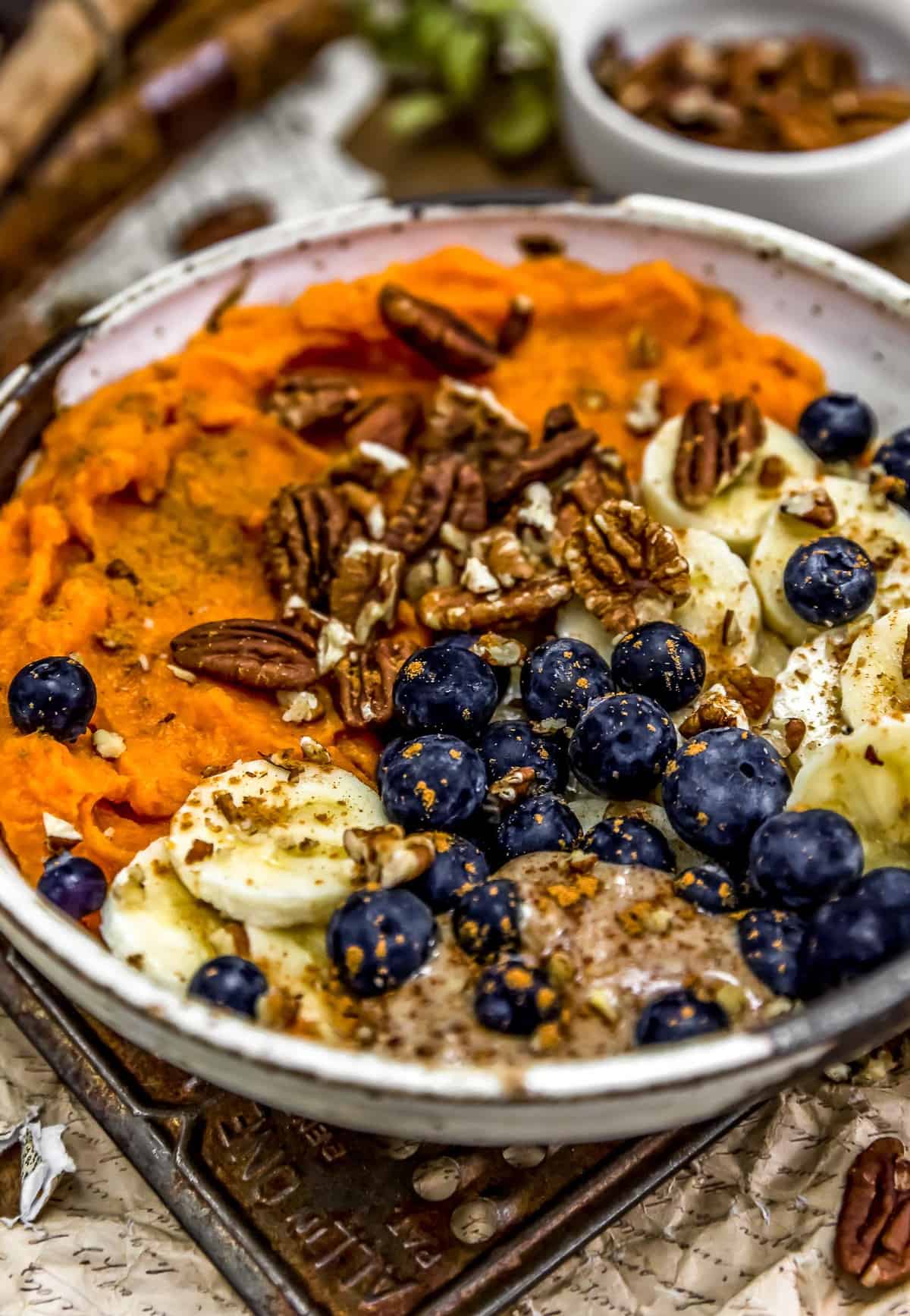 Healthy, hearty, and oh-so-delicious, these fun and versatile Sweet Potato Breakfast Bowls are a wholesome way to enjoy a quick and easy breakfast.  We've provided three tasty ways to use left-over roasted sweet potatoes that are sure to put a smile on your face. Warm, caramelized sweet potatoes topped off with some of our favorite variations like Cinnamon Blueberry Pecan Bowl, Peanut Butter and Berries Bowl, and Southwestern Bowl are all a great way to start your morning.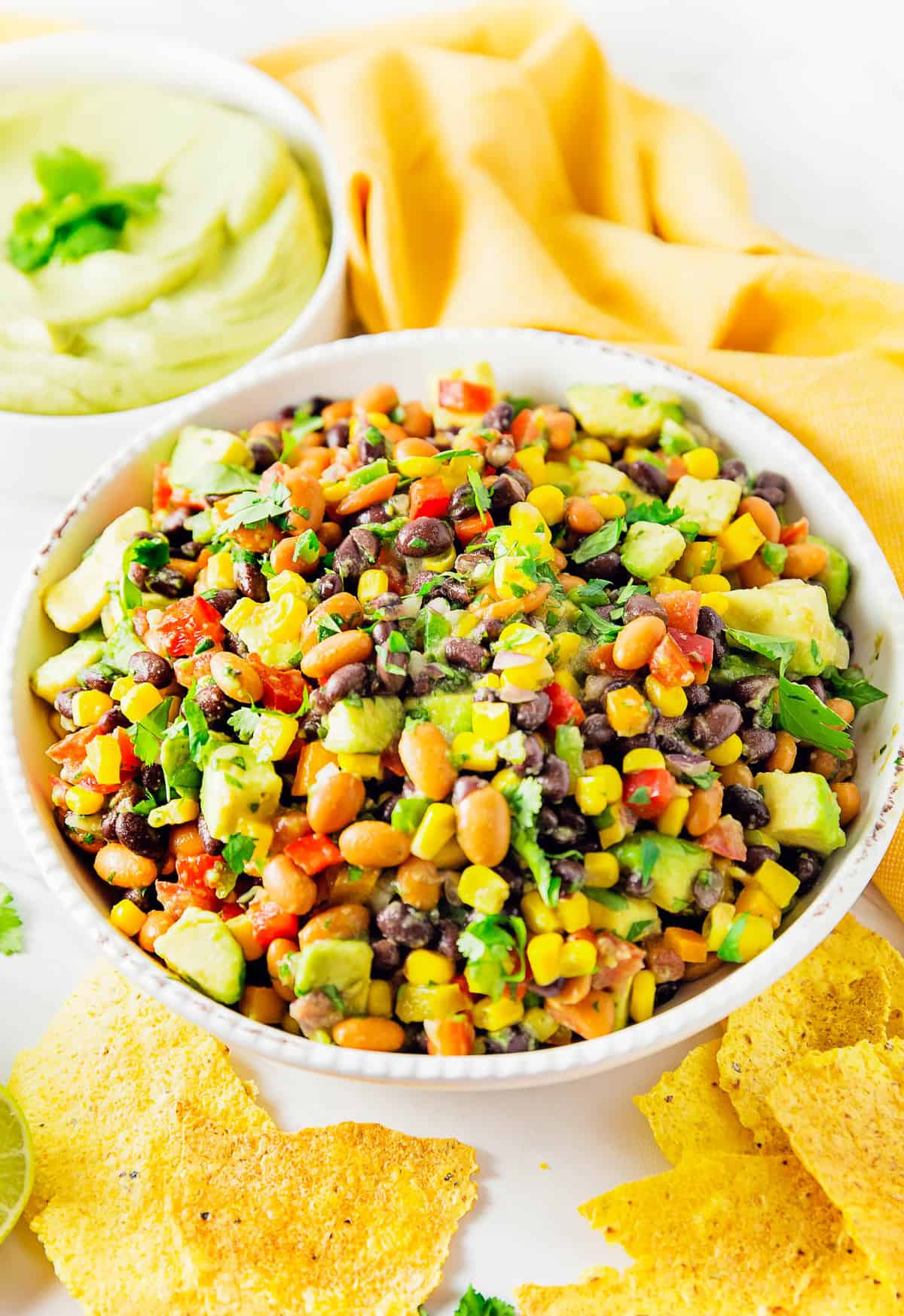 Vibrantly colored veggies and beans, spiced with tasty southwestern flavors, what's not to love?  This bright and yummy salad is fun and festive, not to mention how beautiful it will look on your table.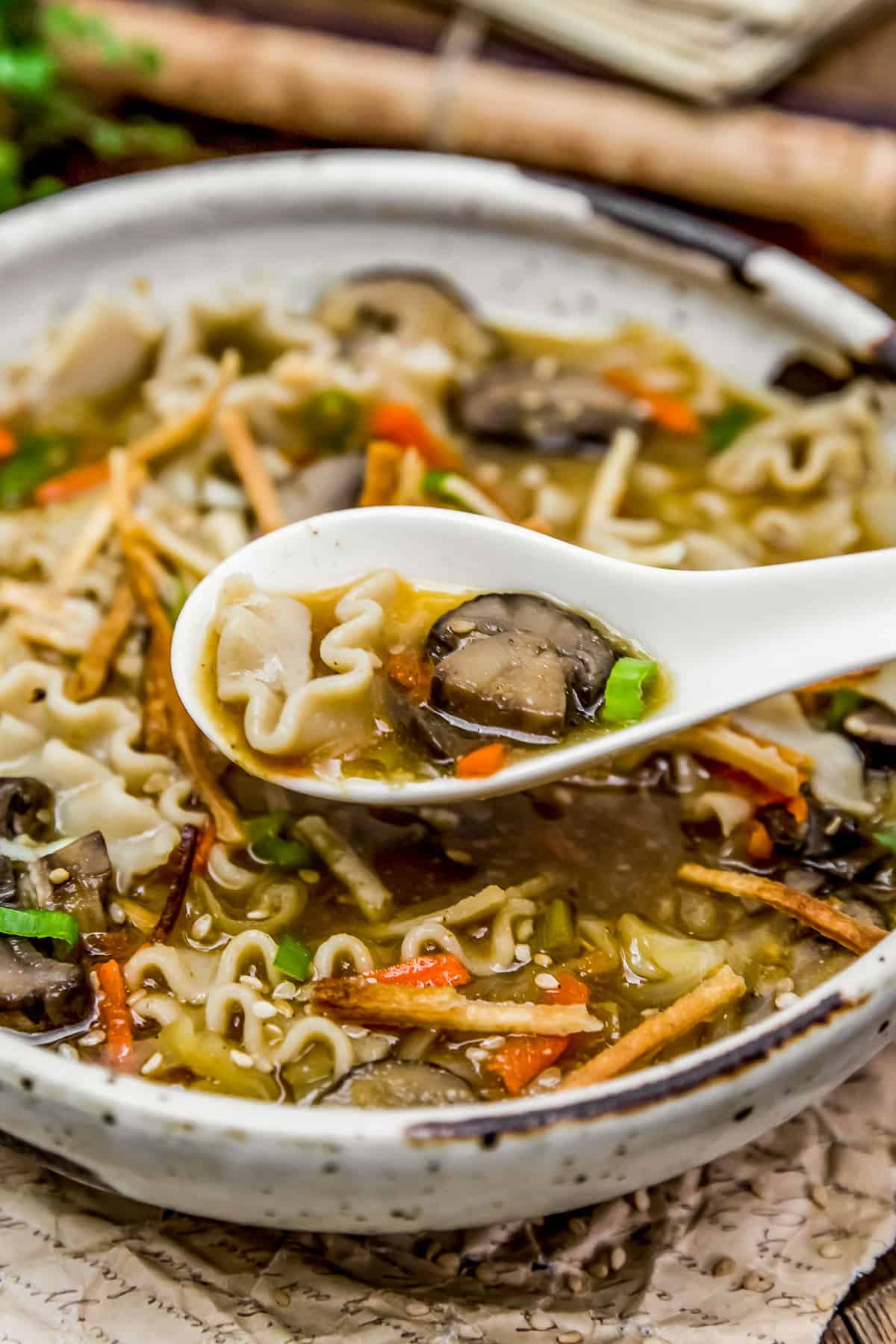 Brimming with wholesome ingredients and savory flavors, this Deconstructed Vegan Wonton Soup is a delicious comforting bowl of soup that is sure to make your belly happy!  Earthy shredded cabbage, sweet carrots, hearty mushrooms, bold garlic, lively ginger, and chewy pasta all bathed in a light, flavorful broth is sure to warp you up in a cozy warm hug.  Top it off with a fun, crunchy topping that the whole family will thank you for making this tasty soup!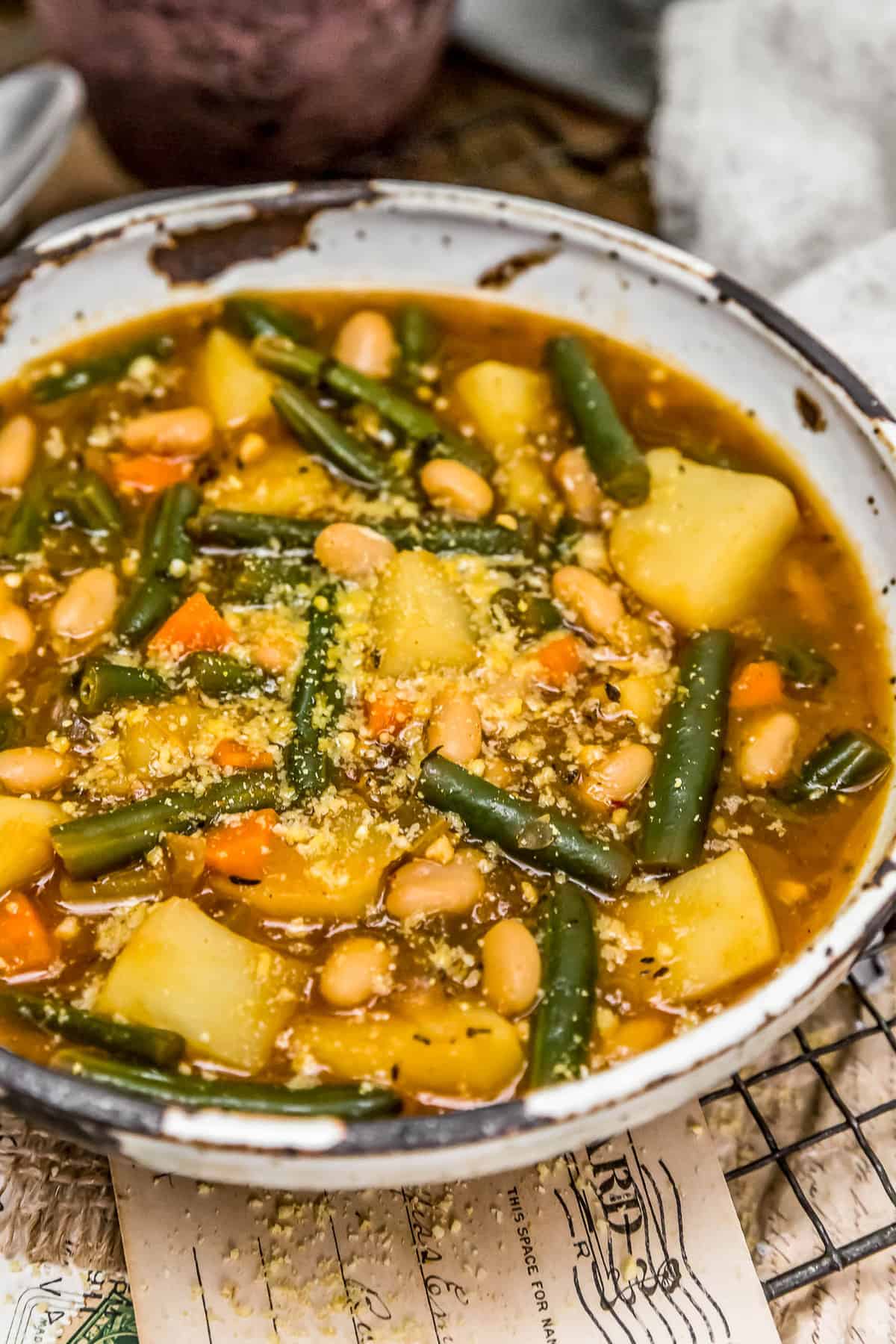 Healthy and flavorful come together in this deliciously cozy southern style Vegan "Ham" Green Bean Potato Soup.  Tasty green beans, hearty potatoes, and protein-backed cannellini beans are the star of the show in this rich, savory, and flavorful dish that is sure to please. You won't believe how easy it is to make this tasty dish! The whole family will be singing your praises with every bite!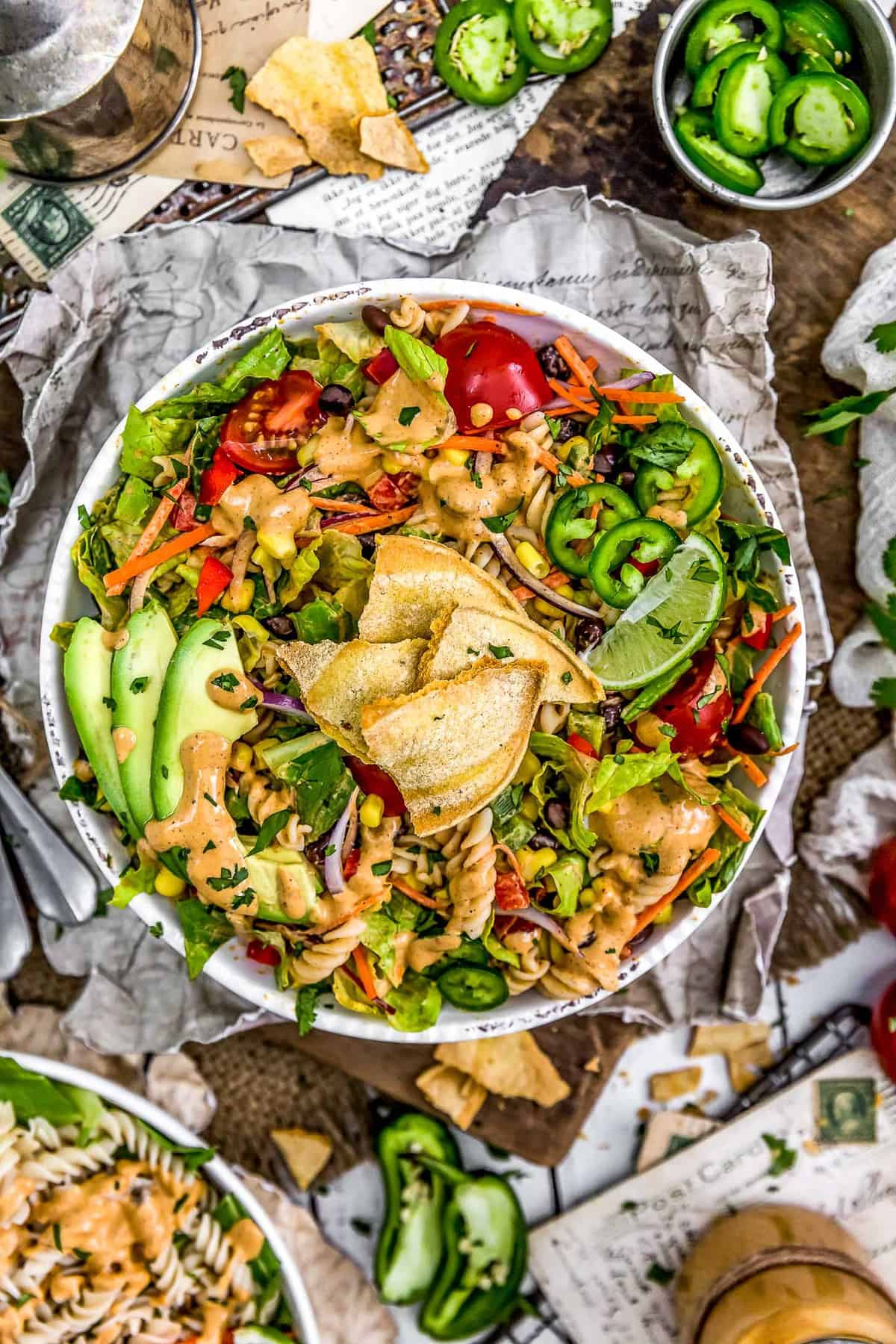 Another day, another salad and we aren't topping rainbow goodness with just any dressing. No way, we are taking taste buds to flavor town with this NEW Vegan Creamy Taco Dressing. This bold saucy deliciousness is all about rich aromatic spices, velvety cashew cream, and tangy vinegar. This taco lover's dressing is healthy, flavorful, and perfect for drizzling, dunking, dolloping fun.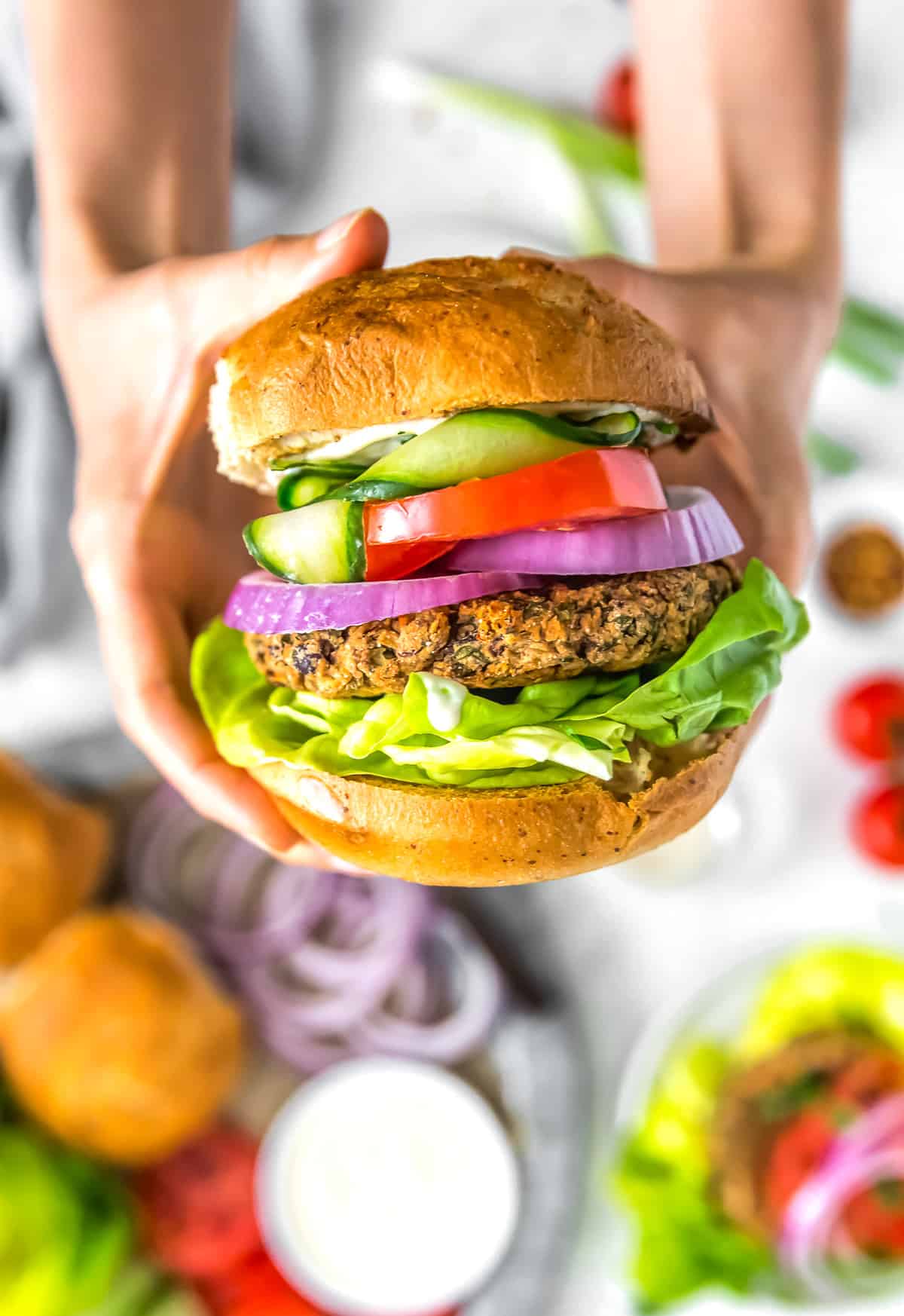 This aromatic and delicious Spicy Bean Burger paired with a tasty Garlic Sauce takes burger enjoyment to a whole new level! This beauty was inspired by the Middle Eastern kafta burger. Our vegan version is packed with onions, parsley, garlic, cumin, red pepper flakes as well as other tasty spices and ingredients. The creamy garlic sauce is get-in-my-belly goodness, making this duo the perfect veggie bean burger.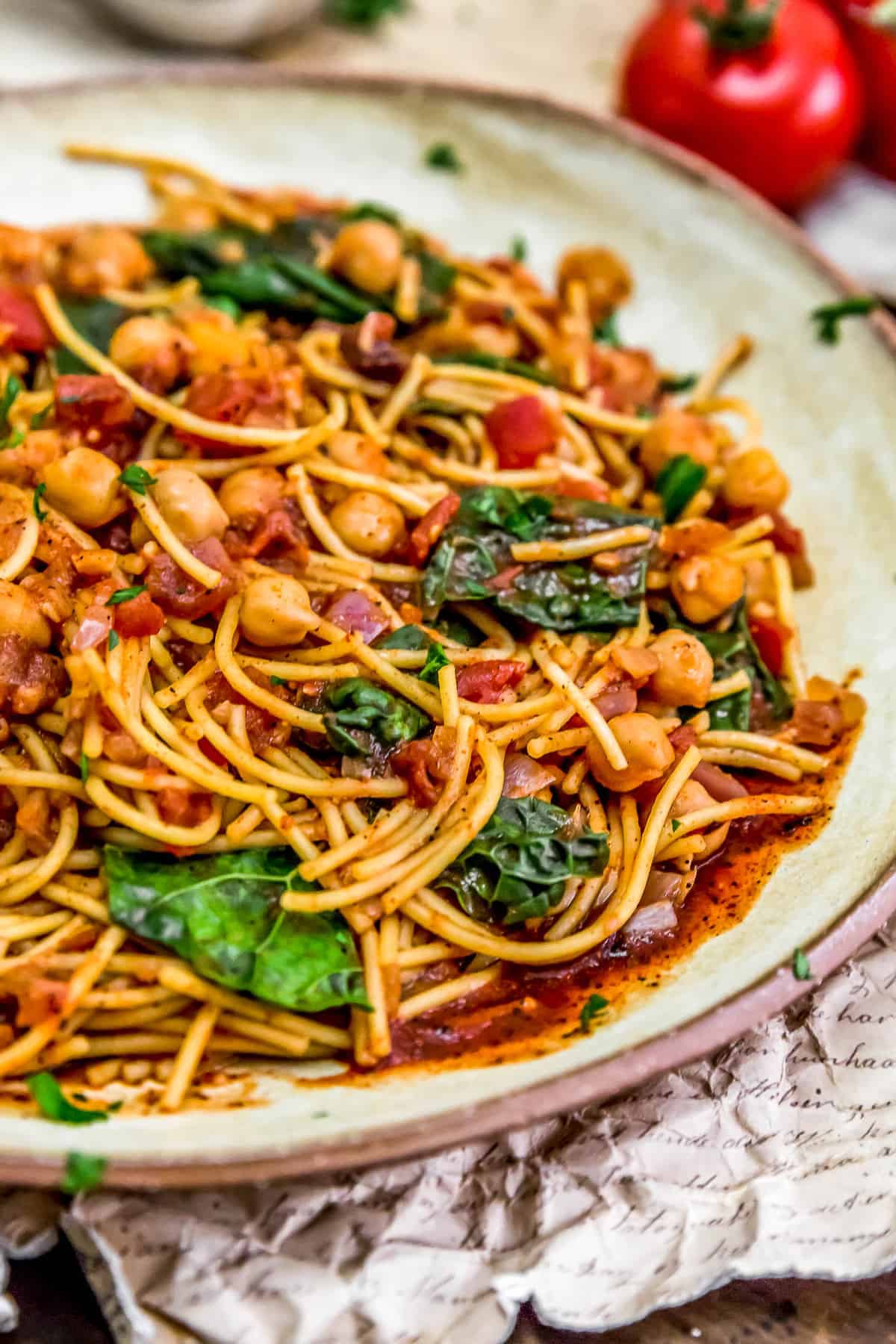 This tasty nod to an easy Spanish pasta dish will have the whole family jumping for joy. Hearty, comforting, and brimming with flavors, this Kale Chickpea Fideo dish is so satisfying and delicious you'll wonder where it has been all your life. Protein-packed chickpeas, nourishing kale, sweet sundried tomatoes, and wholesome pasta all bathed in a smokey and aromatic sauce makes for a pasta dish of dreams on your dinner table in no time flat!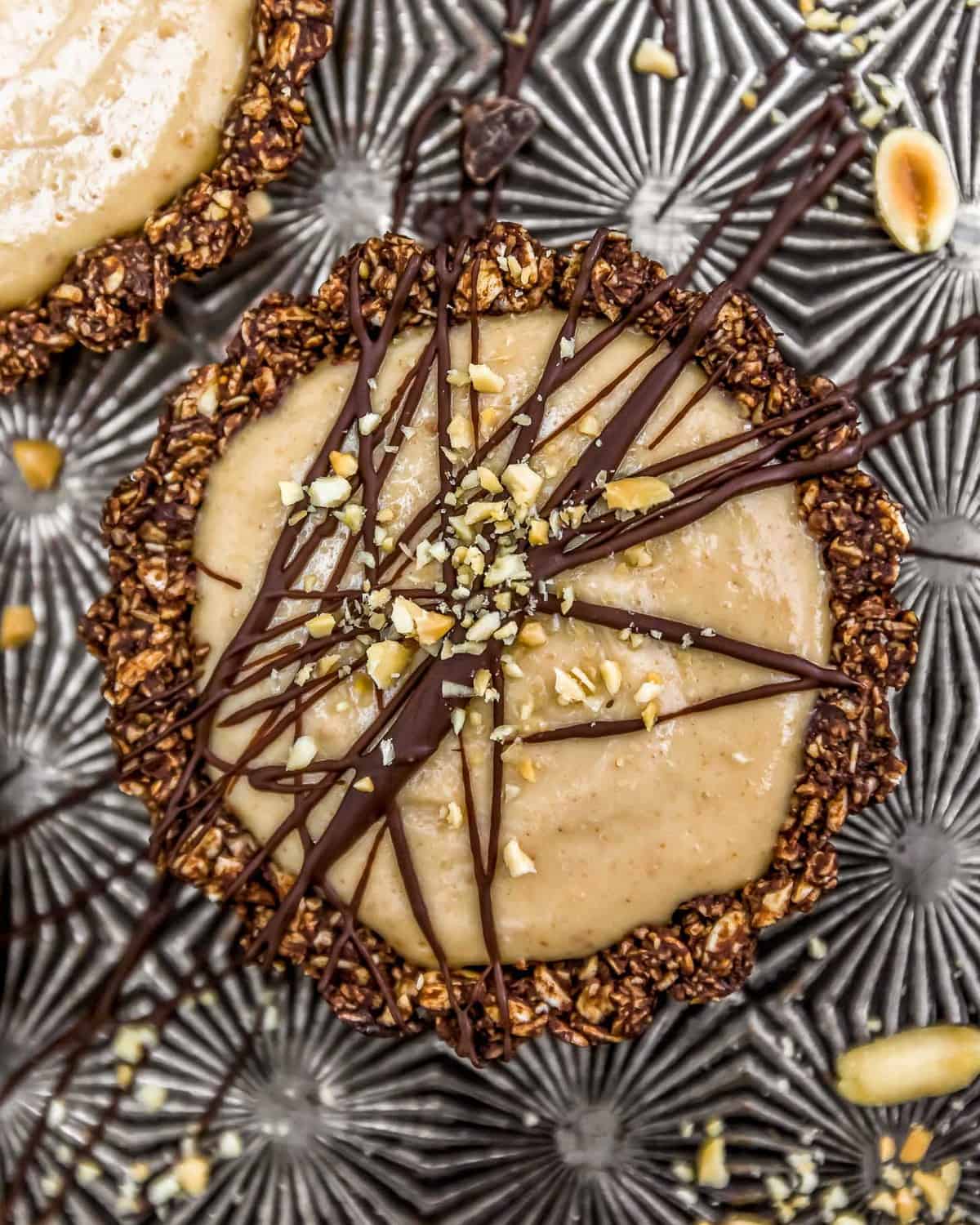 Outrageously delicious, completely decadent, our easy to make Vegan Peanut Butter Pie is perfect for holidays, special occasions, or simply any time!  This old-fashioned peanut butter pie is seriously dream worthy.  The chocolate oat crust is simple, yet perfectly complements the smooth and creamy peanut butter filling. Topped with a drizzle of melted chocolate and chopped peanuts makes for the perfect pièce de résistance. Your whole family will be singing your praises while enjoying this delightful, wholesome sweet treat.