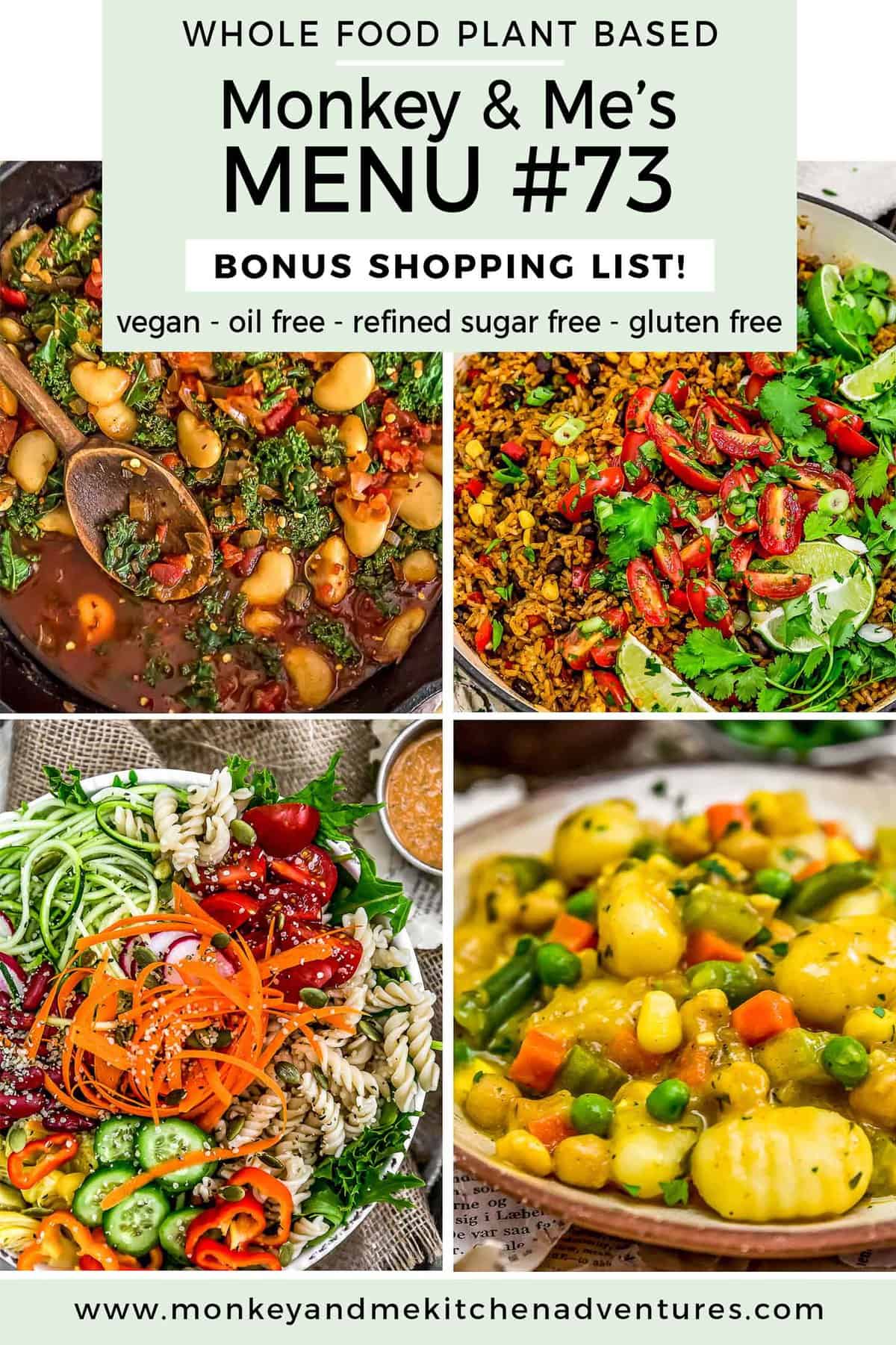 This week's Monkey and Me's Menu features some tasty recipes.  Menu #73 includes a FREE bonus shopping list.  All recipes are Whole Food Plant Based, vegan, plant based, oil free, refined sugar free, no highly processed ingredients, and gluten free.

Downloadable Menu which offers the following:

2 Breakfast ideas
2 Lunch ideas
2 Snack Ideas
5 Dinner Ideas, including a FREE downloaded shopping list (PDF – Below)

A comprehensive (downloadable) shopping list for the 5 Dinners

The shopping list is segmented into the common grocery store sections like "produce, spices, etc." making it easy to pick up these items from your local grocery store.
It also includes product suggestions that are Whole Food Plant Based compliant* for easy reference.  Note: These products are suggestions, please feel free to select your own favorite products.
Includes helpful codes so you can easily subtract items that you choose not to make.

Downloadable Instructions on how the meal plan work.
Note:  The term "Whole Food Plant Based compliant" is from a general standpoint.  There are Whole Food Plant Based diet branches that restrict certain food items.  Our recipes are all Whole Food Plant Based compliant based upon a high-level compliance standpoint. i.e. vegan, plant based, oil free, refined sugar free, minimally processed foods.
Some breakfast, lunch, and snack ideas are simple concepts that require no recipe.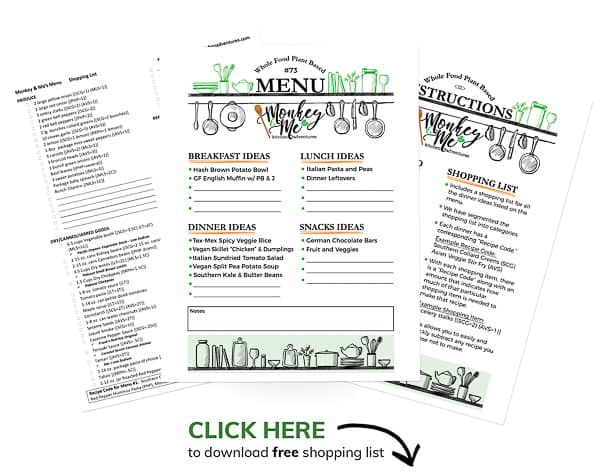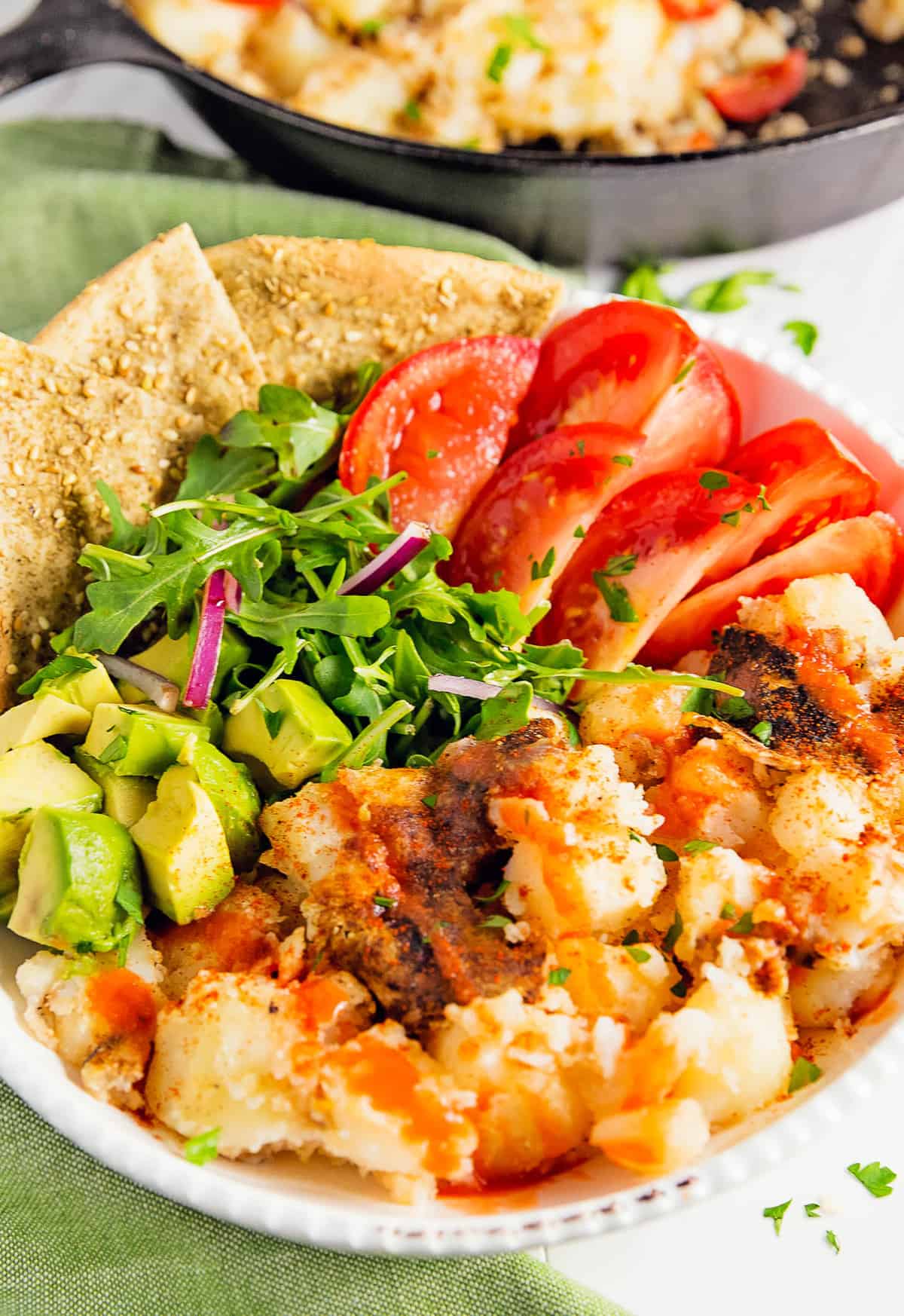 Anyone else all about that savory breakfast? We definitely enjoy this savory breakfast! Simplicity at its best, our crispy and incredibly tasty Hash Brown Potatoes are perfect for breakfast, lunch, or dinner. Packed with wholesome and healthy ingredients: tomatoes, arugula, avocado, hash brown potatoes, and some zaatar flat bread. You can never go wrong with this delicious bowl of beautiful tatars!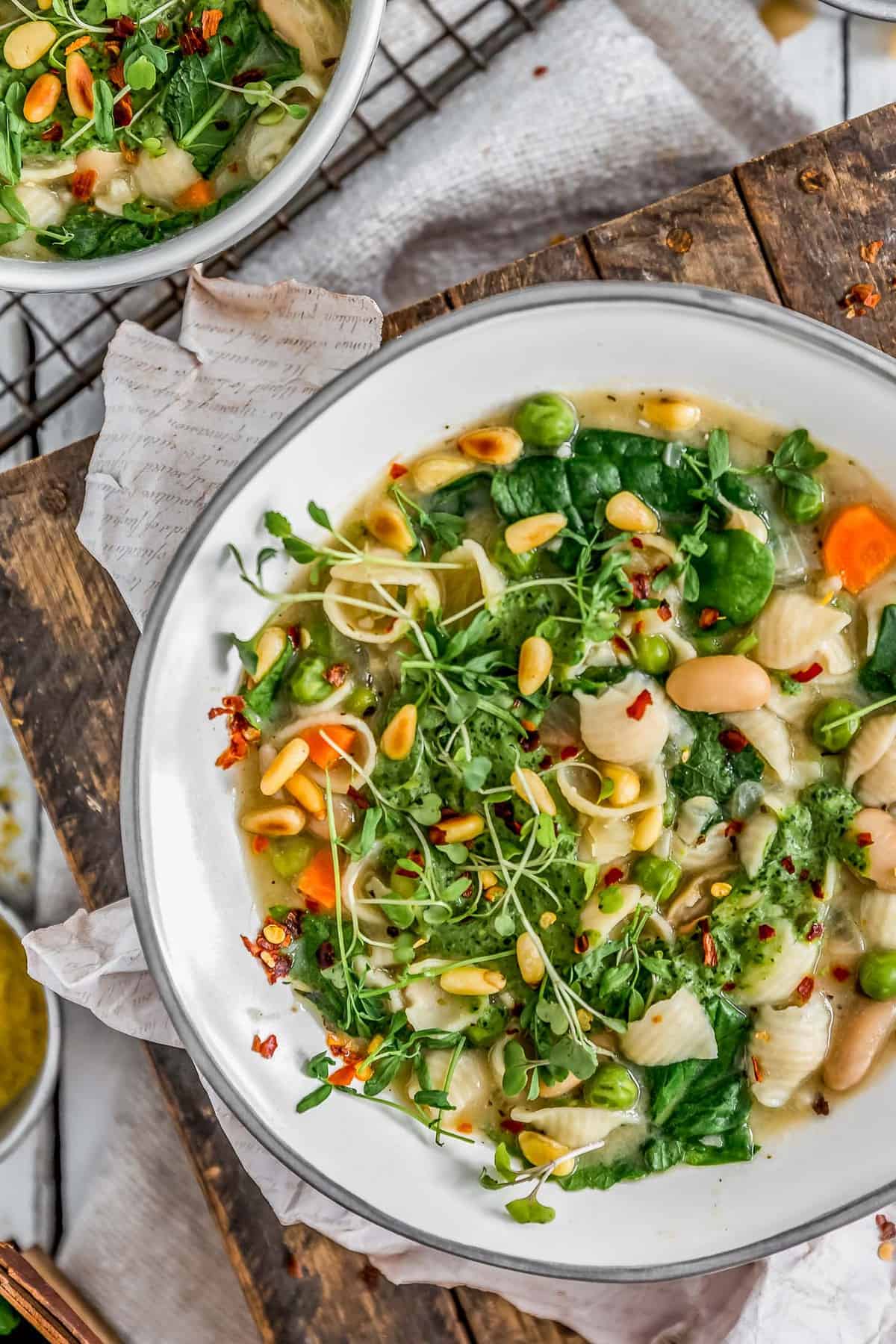 When pasta and greens come together, it's a beautiful thing! Simplicity at its finest, this hearty, flavorful, and oh-so-delicious Italian Pasta and Peas is total comfort food.  A one-pot wonder, ready in 30 minutes or less, and a perfect blend between a soup and a pasta dish. If you're a pasta lover, this dish is sure to win your over, not to mention your wallet too.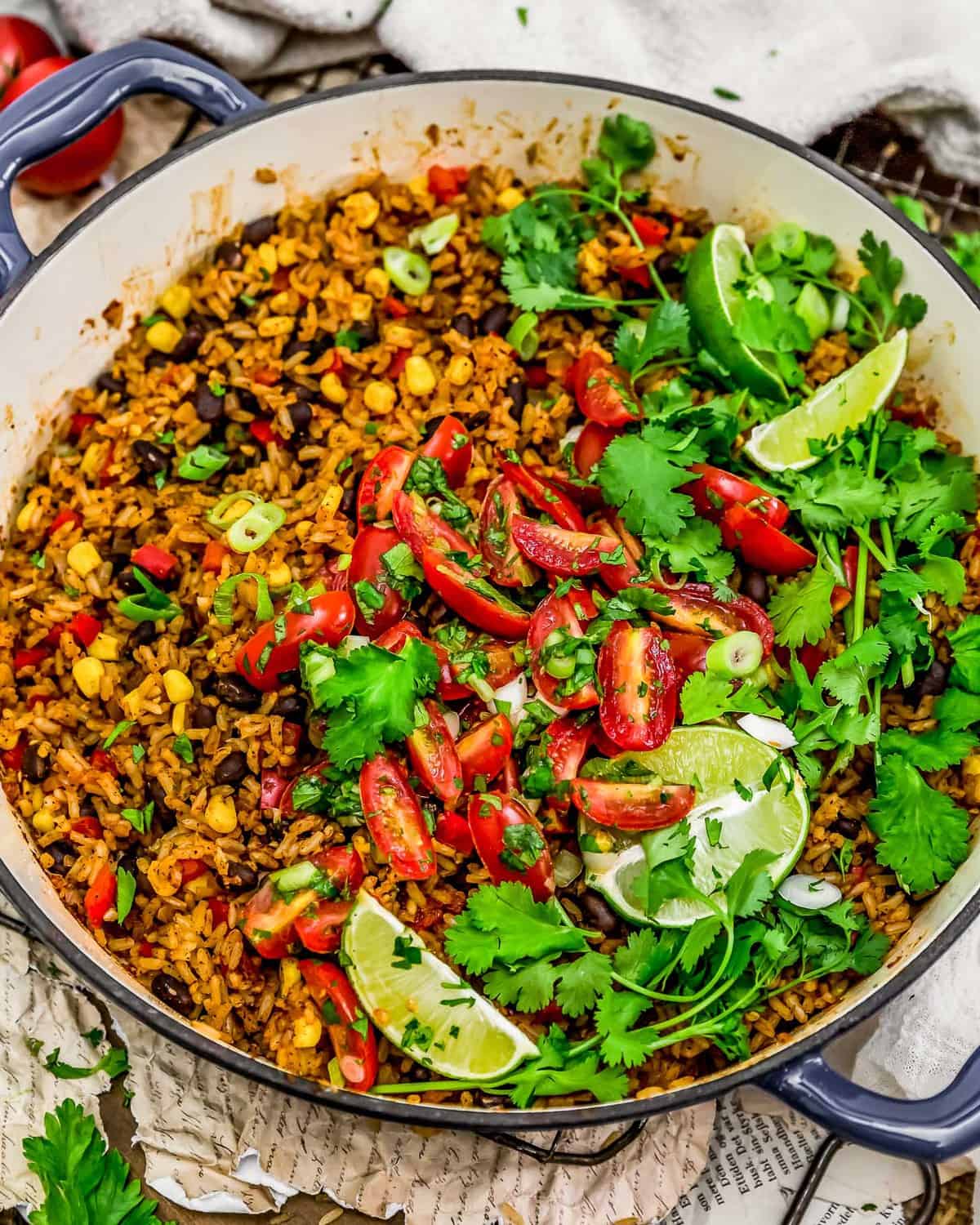 Tex-Mex comfort food at its best, our Tex-Mex Spicy Veggie Rice is a one-skillet wonder of wholesome goodness. Packed with tons of nourishing veggies like zesty onions, earthy garlic, sweet bell peppers, spicy jalapenos, crisp corn, hearty black beans, chewy rice and aromatic Southwestern spices, crowned with a deliciously fresh tomato cilantro topping that makes it an utterly flavorful dish.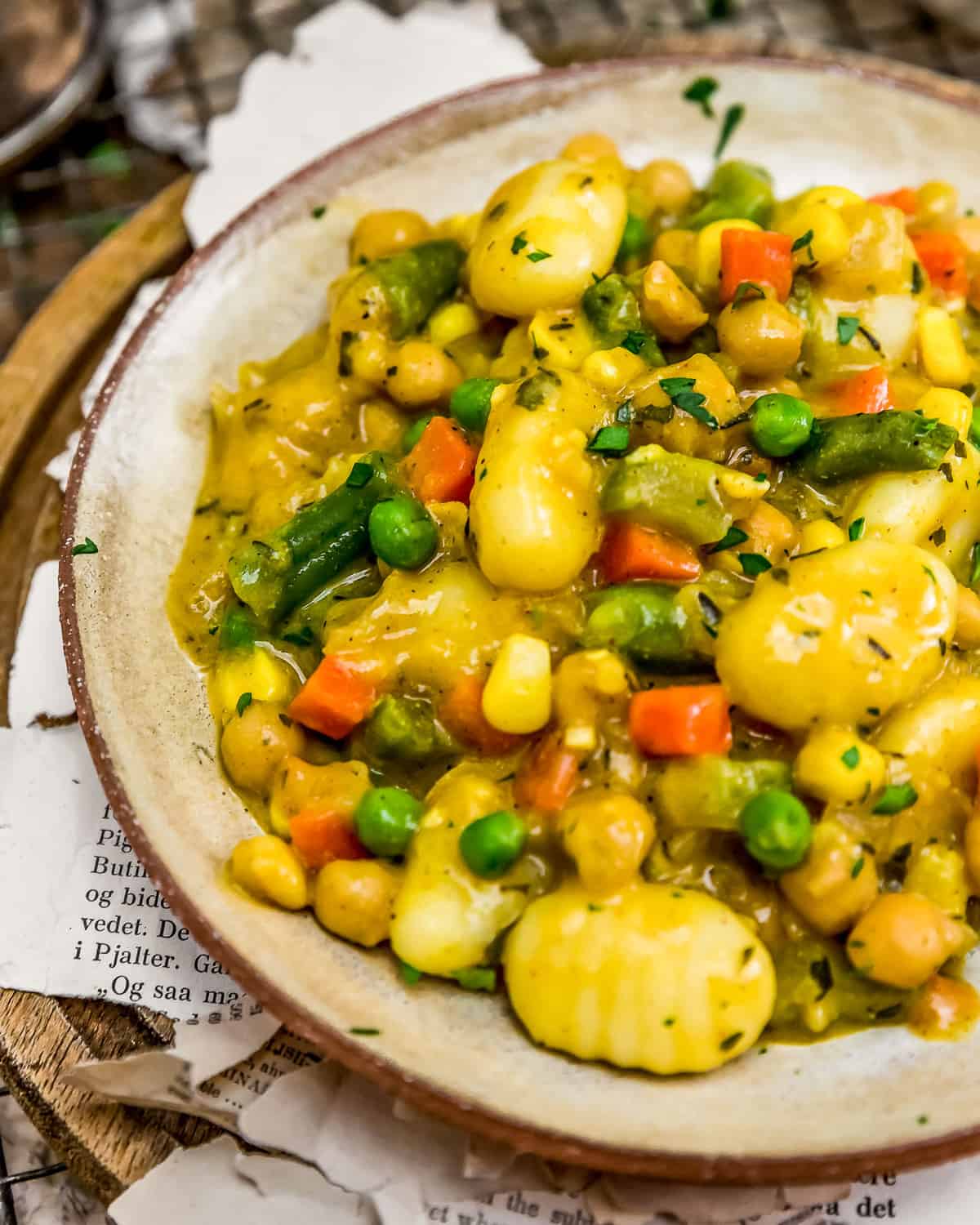 This healthy, creamy Vegan Skillet "Chicken" and Dumplings is brimming with nourishing ingredients: peas, carrots, green beans, chickpeas and corn all bathed in a luscious gravy that is perfectly seasoned and full of soul warming goodness. Delicious, dense gnocchi dumplings will keep you full and satisfied for hours. Your family will think you cooked over stove all day creating this rich and deeply wholesome dish.
Flavorful dressings makes our world go round, and we've got a new dressing that is sure to make your salads and veggie bowls sing with happiness. This aromatic Italian Sundried Tomato Dressing is fast, easy, and perfect when you want to add some delicious zing to your salads.  Zesty, healthy, wholesome, and tasty, this dressing is vibrant and full of flavor.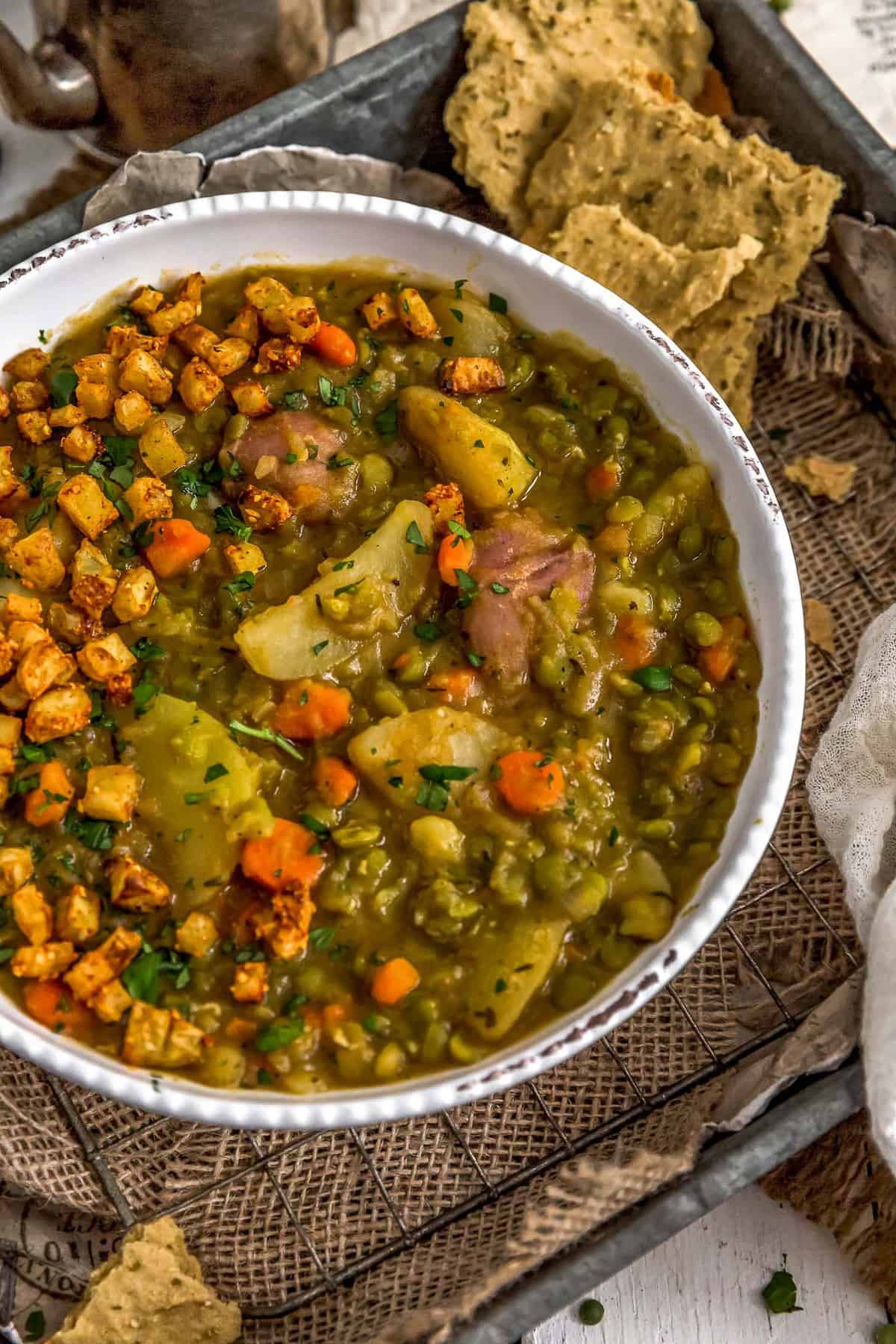 When comfort food comes in soup form, nothing beats this tasty classic. Our healthy Vegan Split Pea Potato Soup is packed with a real flavor punch of rich, creamy deliciousness. Wrapping our hands around a hot bowl full of this soul warming goodness is the perfect way to get through wintery days. Packed with nourishing split peas, hearty potatoes, and warming spices, this comforting soup will leave your belly happy and satisfied.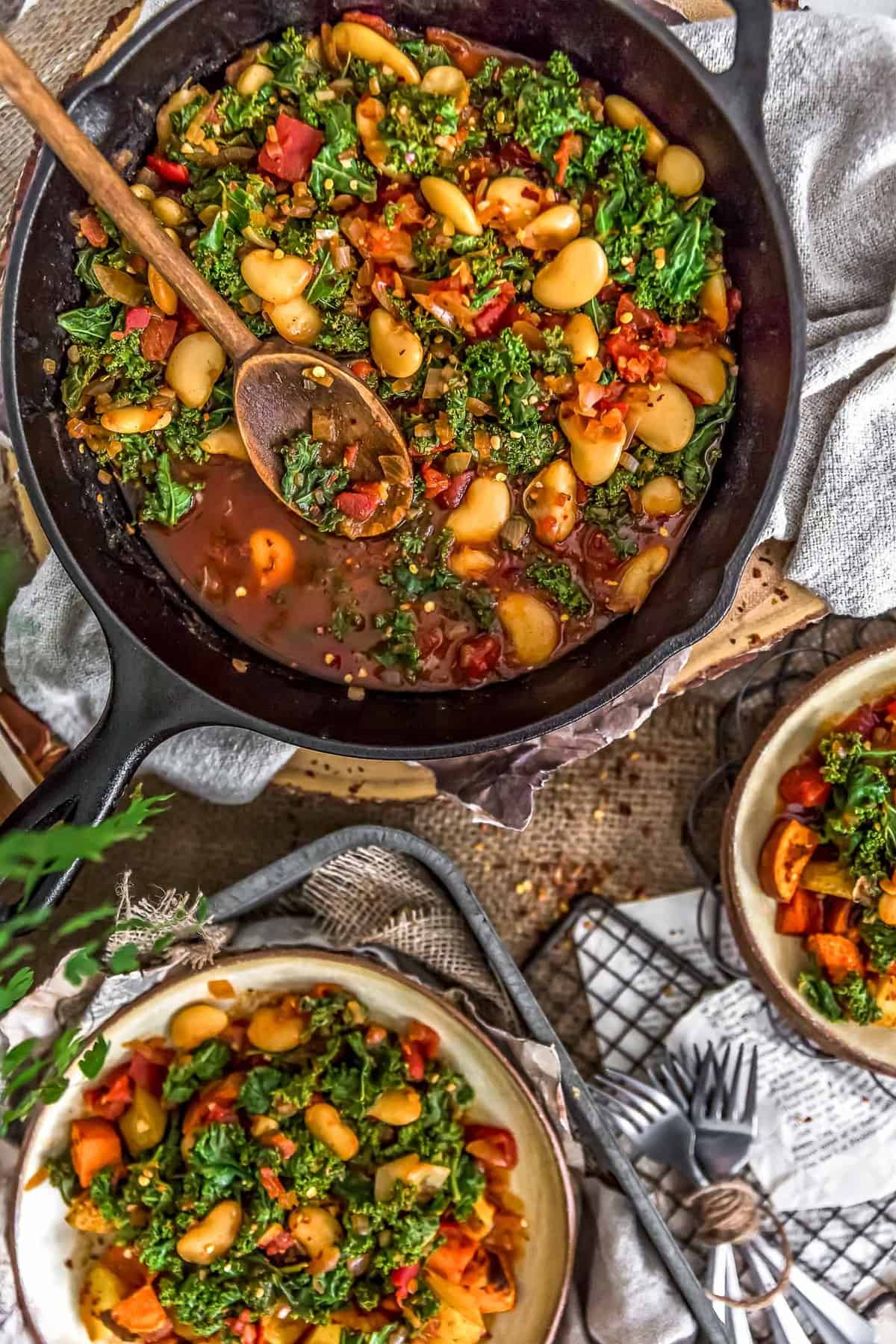 When you need a fast on the table meal, that is full of delicious flavors, and feel-good ingredients, we've got your back with this smoky, comforting vegan Southern Kale and Butter Beans dish. Perfectly seasoned with bold spices, packed with creamy butter beans, and nutritious kale, this Southern inspired dish is satisfying, fast, and budget friendly!  Plus, it's ready in 30 minutes, now how cool is that?  Serve with your favorite potatoes, pasta, rice or veggies for an ultimate comfort meal.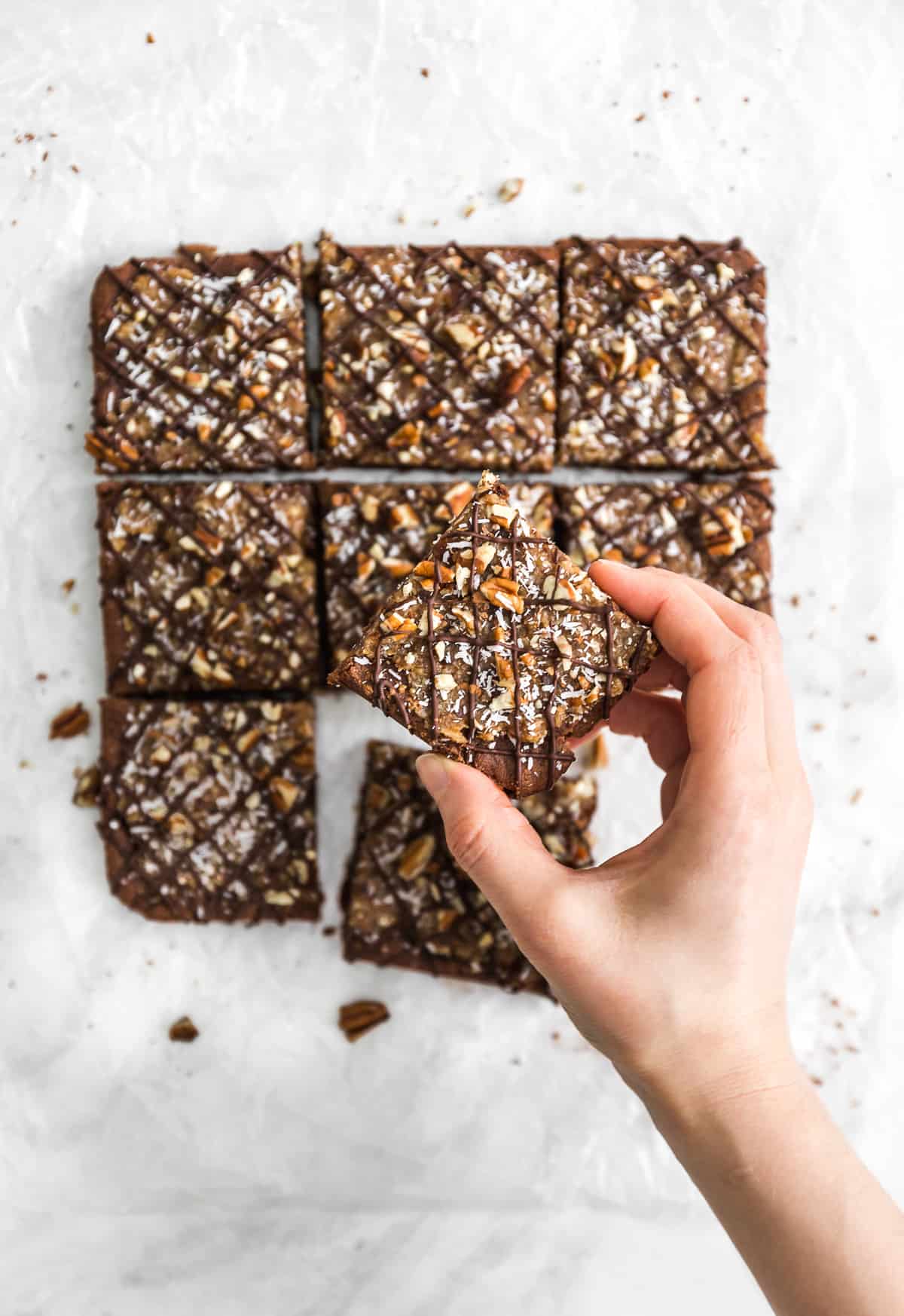 Rich, dense, ultra fudgy German Chocolate Bars topped with a lightly sweetened coconut and pecan spread and drizzled with chocolate and a sprinkle of pecan bits and coconut flakes. This delicious dessert is so decadent, but still uses complaint ingredients. A great treat for special events!