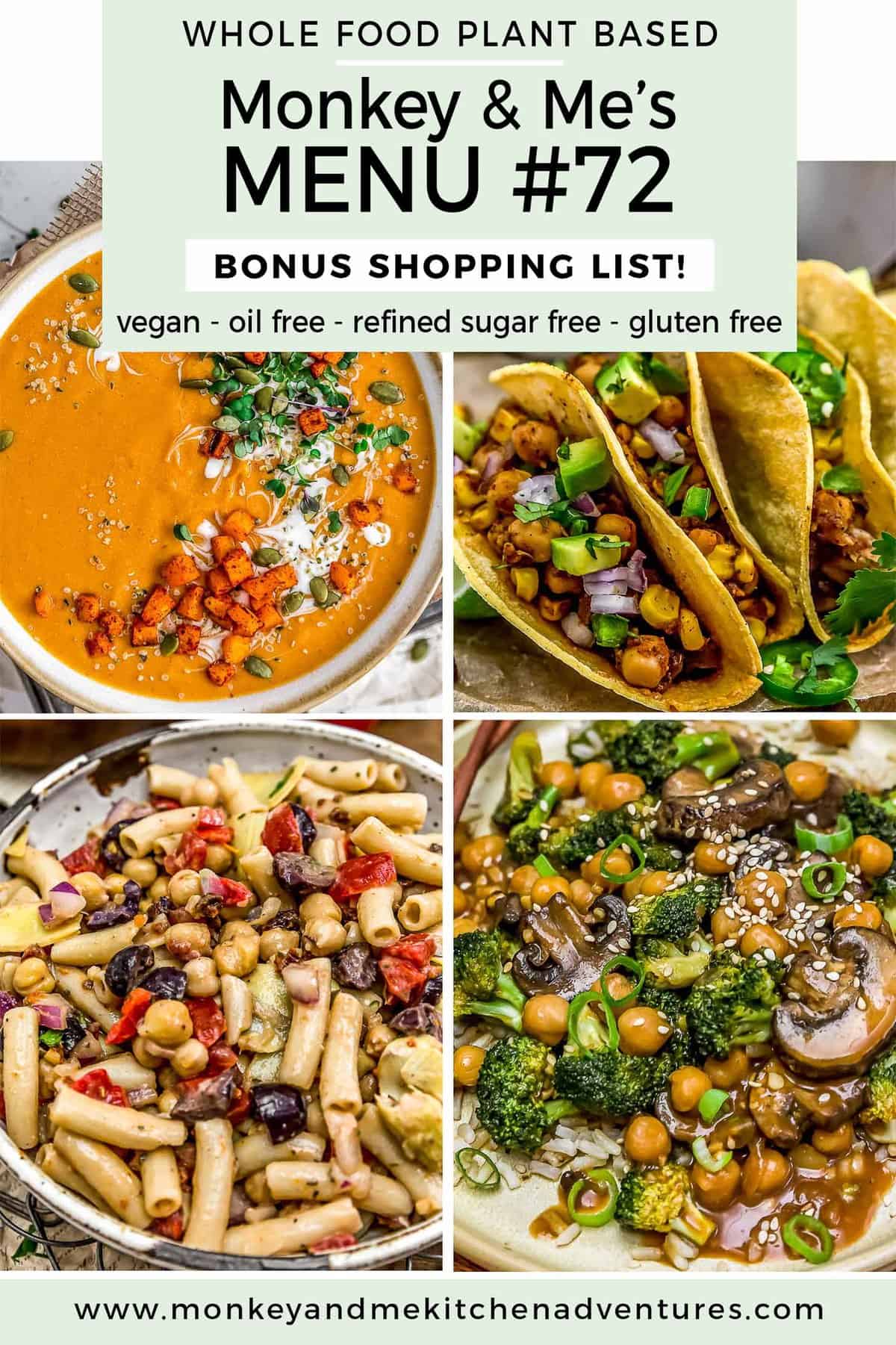 This week's Monkey and Me's Menu features some tasty recipes.  Menu #72 includes a FREE bonus shopping list.  All recipes are Whole Food Plant Based, vegan, plant based, oil free, refined sugar free, no highly processed ingredients, and gluten free.

Downloadable Menu which offers the following:

2 Breakfast ideas
2 Lunch ideas
2 Snack Ideas
5 Dinner Ideas, including a FREE downloaded shopping list (PDF – Below)

A comprehensive (downloadable) shopping list for the 5 Dinners

The shopping list is segmented into the common grocery store sections like "produce, spices, etc." making it easy to pick up these items from your local grocery store.
It also includes product suggestions that are Whole Food Plant Based compliant* for easy reference.  Note: These products are suggestions, please feel free to select your own favorite products.
Includes helpful codes so you can easily subtract items that you choose not to make.

Downloadable Instructions on how the meal plan work.
Note:  The term "Whole Food Plant Based compliant" is from a general standpoint.  There are Whole Food Plant Based diet branches that restrict certain food items.  Our recipes are all Whole Food Plant Based compliant based upon a high-level compliance standpoint. i.e. vegan, plant based, oil free, refined sugar free, minimally processed foods.
Some breakfast, lunch, and snack ideas are simple concepts that require no recipe.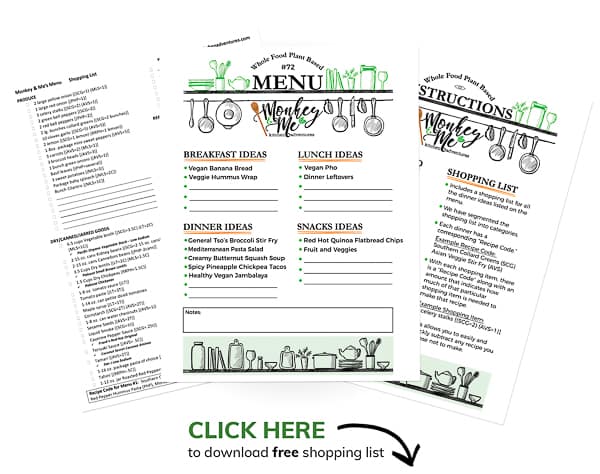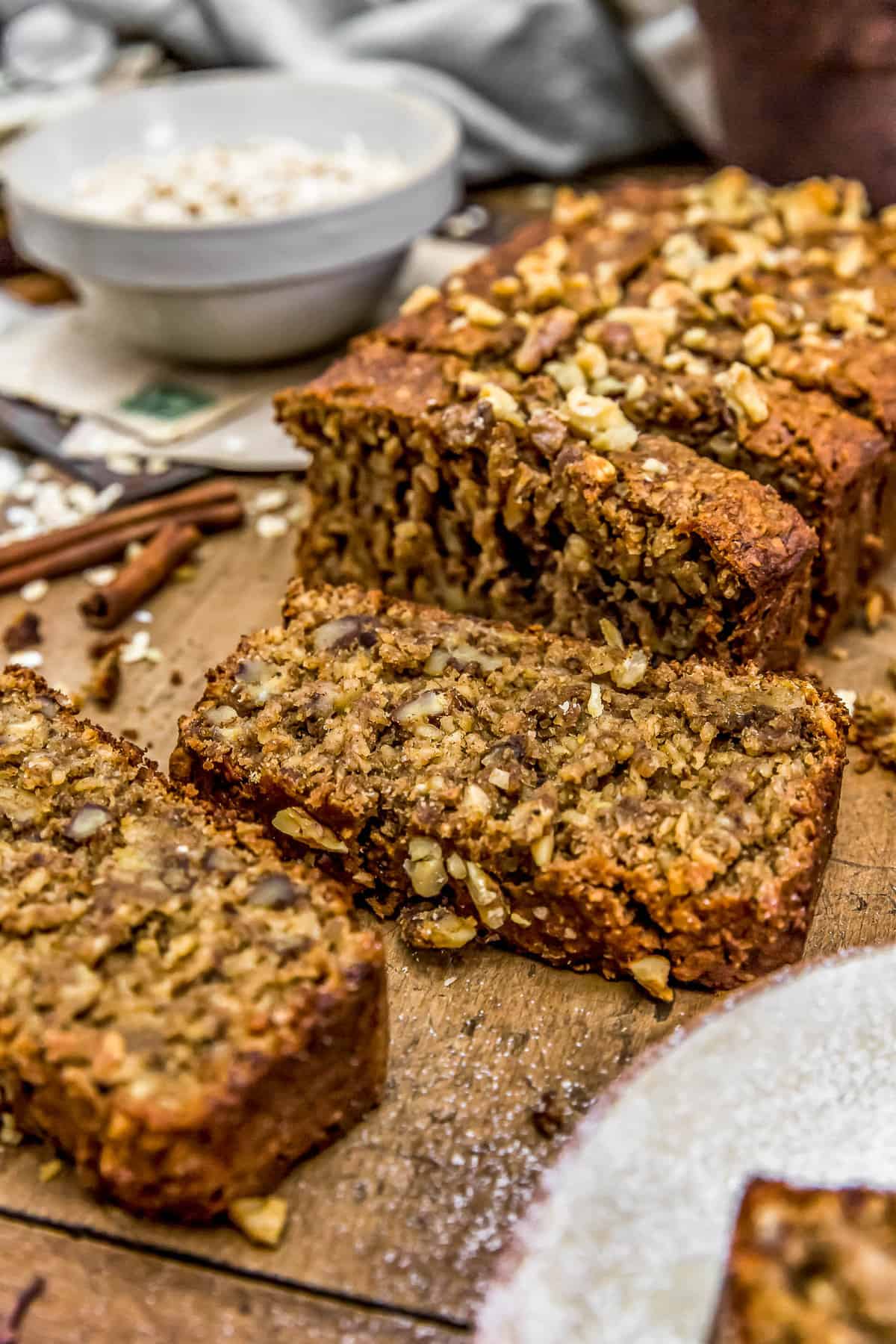 This homemade Vegan Banana Bread is super comforting, lightly sweet, and ultra-delicious.  Sweet bananas, hearty oats, aromatic cinnamon, and rich walnuts are the star of the show. The amazing smells filling the air while this beauty is baking is guaranteed to bring the whole family running to the kitchen to stare at the oven door waiting for this yummy goodness to be done. Perfect for breakfast, snacks, or dessert, you can count on this bread to deliver a healthy, wholesome treat that your family will enjoy.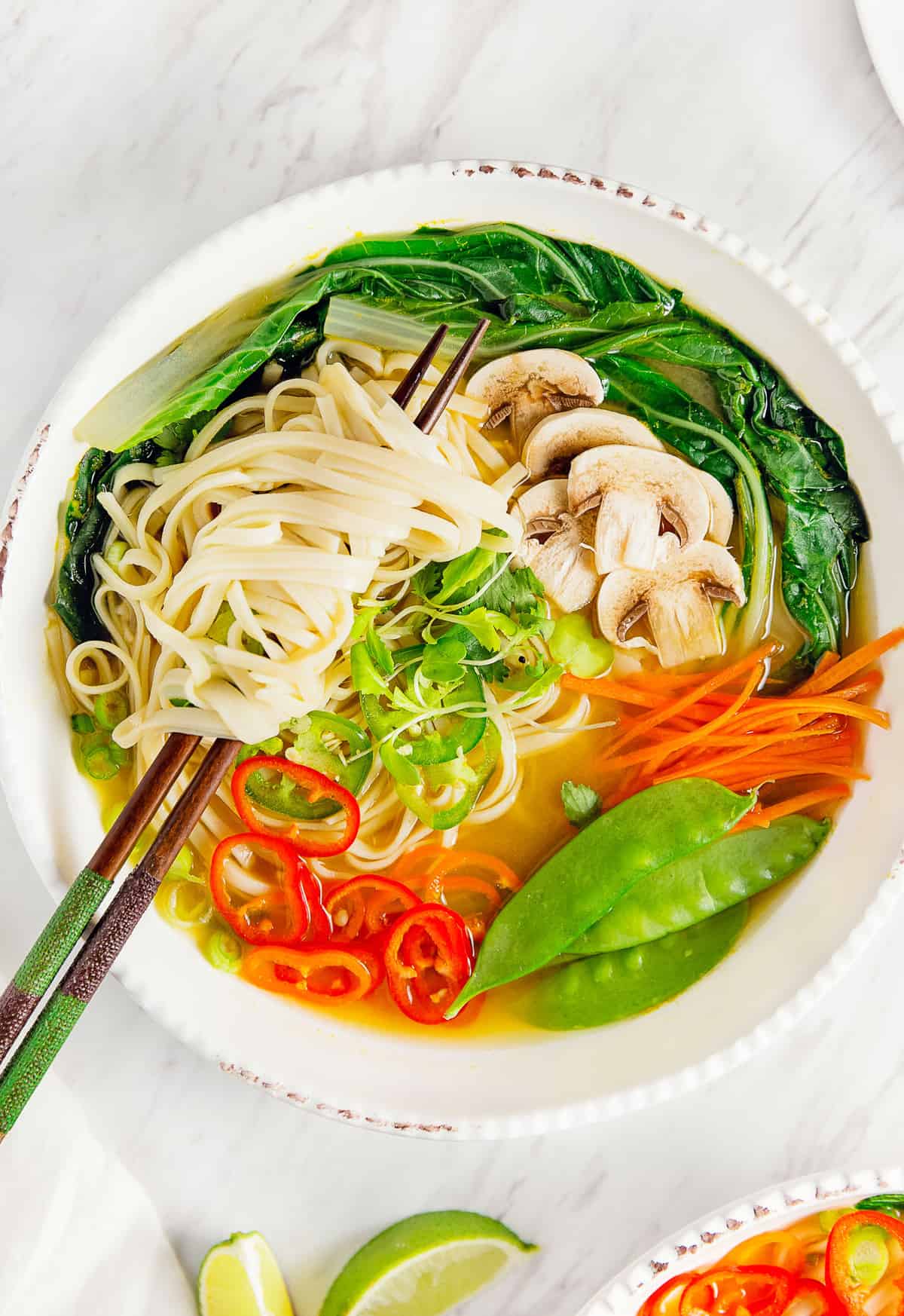 Vegan Pho soup!  So amazingly delicious, healthy and a lot easier to make than you would think. Pho is comfort food at its finest, packed with fresh, healthy ingredients, and tasty rice noodles.  Nothing beats a steaming hot bowl of pho!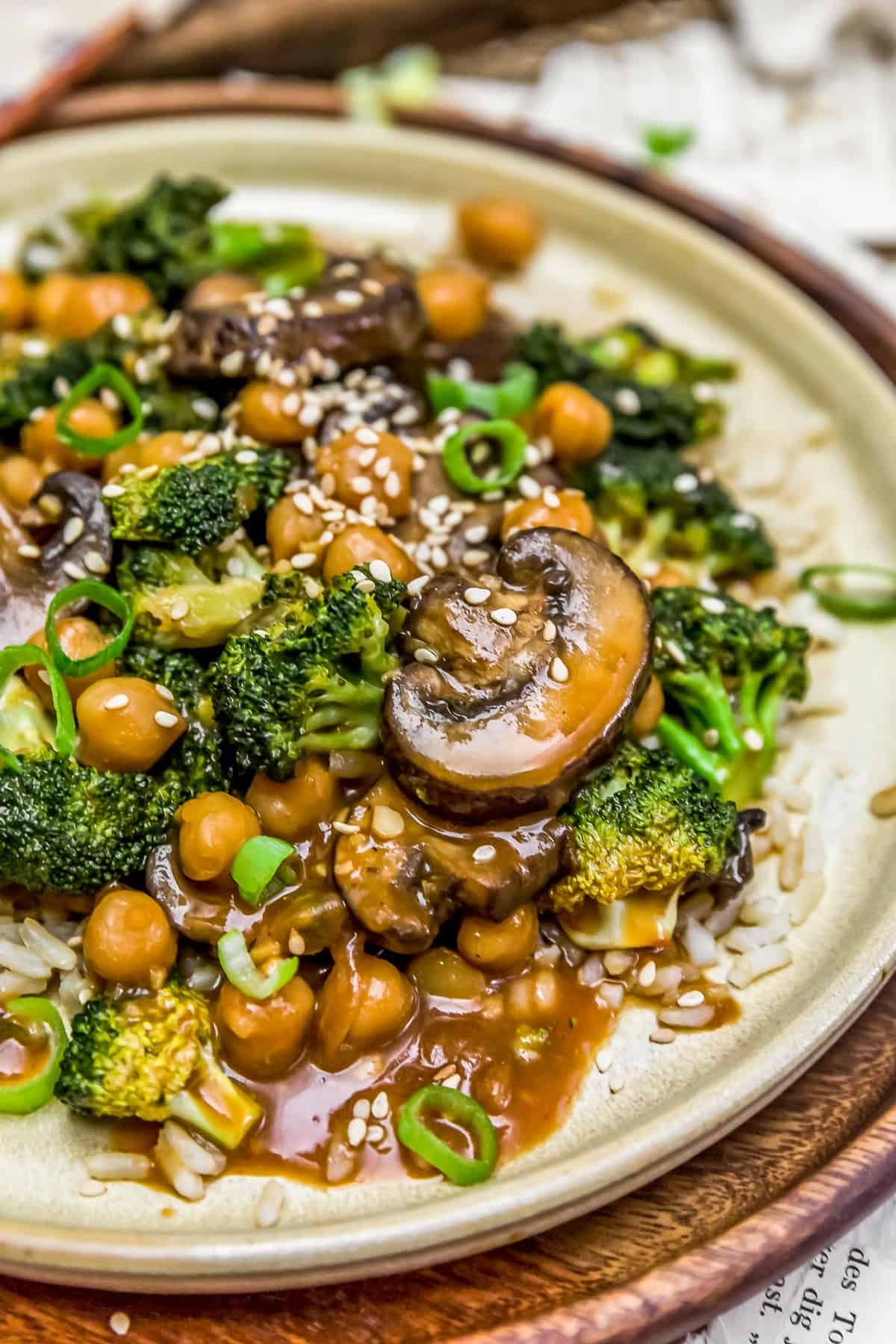 This saucy and delicious General Tso's Broccoli Mushroom Stir Fry is so easy to prepare and makes for a perfectly healthy, quick weeknight dinner; the whole family will be singing your praises. Earthy mushrooms, crisp broccoli and hearty chickpeas combined with an amazing umami sauce that is super tasty and hits all those takeout needs.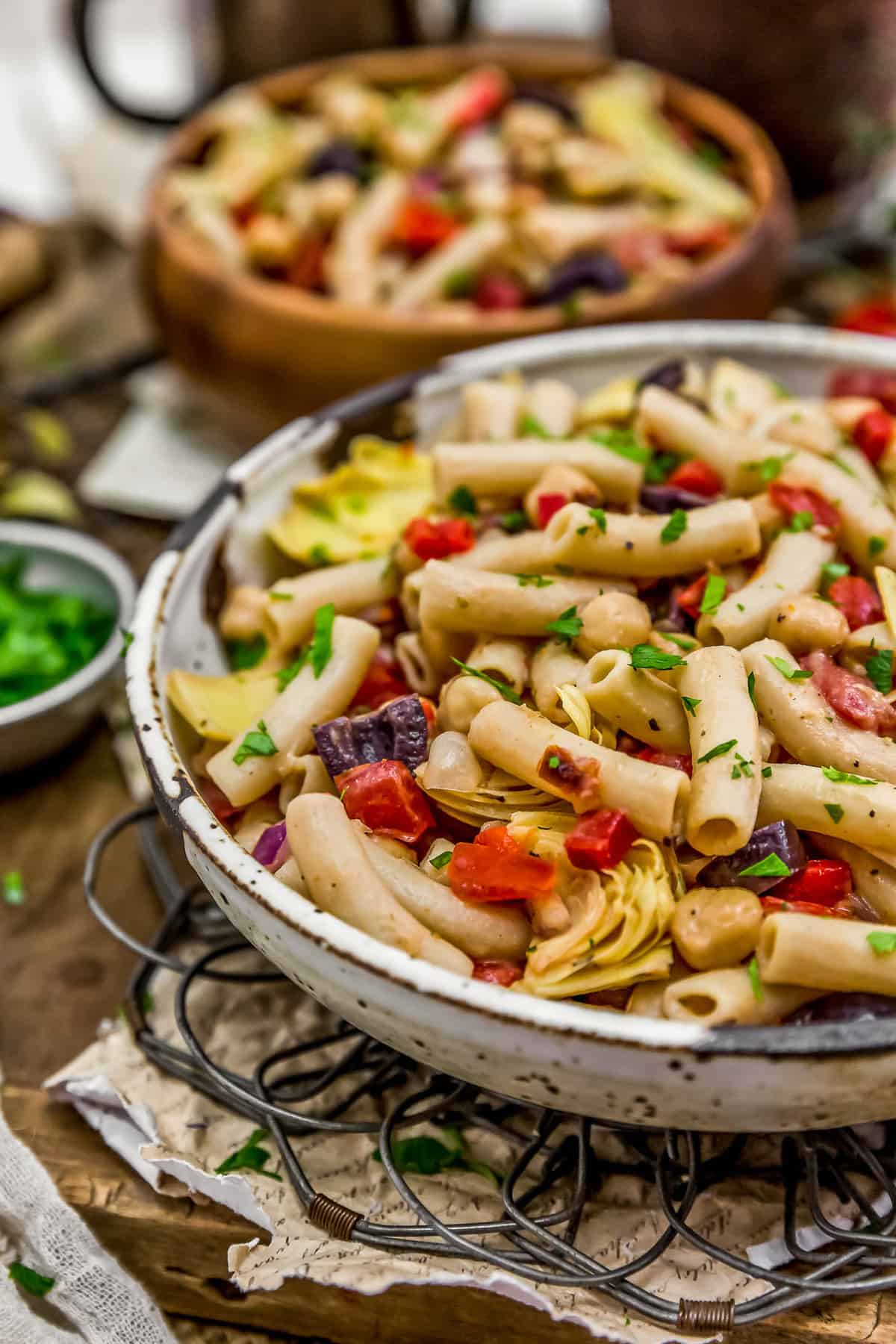 This delicious and healthy Mediterranean Pasta Salad is a flavor-packed twist on everything a great pasta salad should be. Tender pasta, zesty red onions, sweet tomatoes, roasted red peppers, hearty chickpeas, briny artichoke hearts, and tangy Kalamata olives all mixed with a mouth-watering Mediterranean dressing is a perfect feast for picnics, work lunches, or potlucks.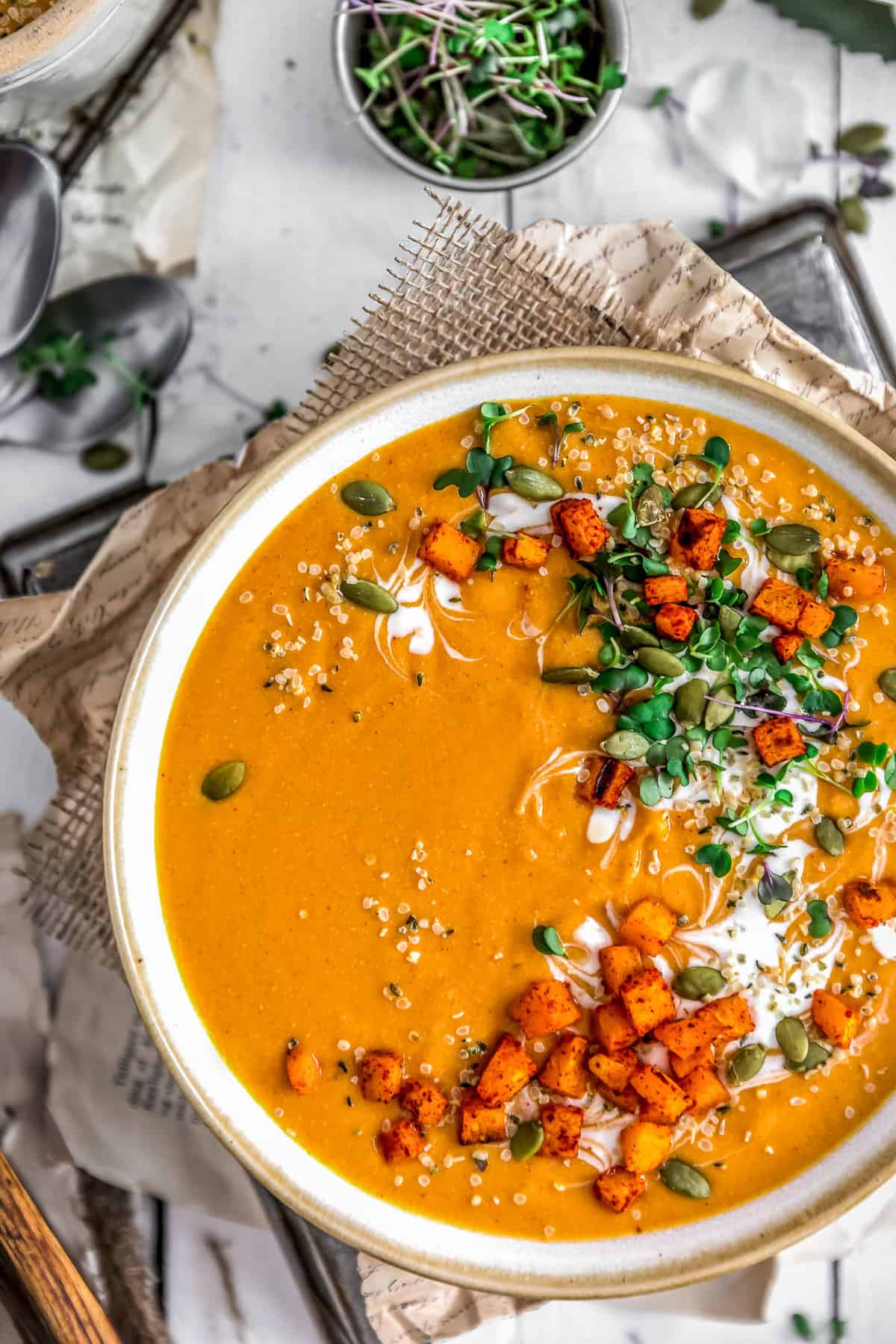 Rich, luscious, and bursting with flavor, this Creamy Smoky Butternut Squash Soup is clean comfort eating at its best. Vibrant butternut squash, hearty cauliflower, rich cashews, garlic, onions, and spices all blended together and topped with velvety almond cream, crispy seasoned butternut squash "croutons," buttery pumpkin seeds, and hemp hearts for deliciousness in every bite.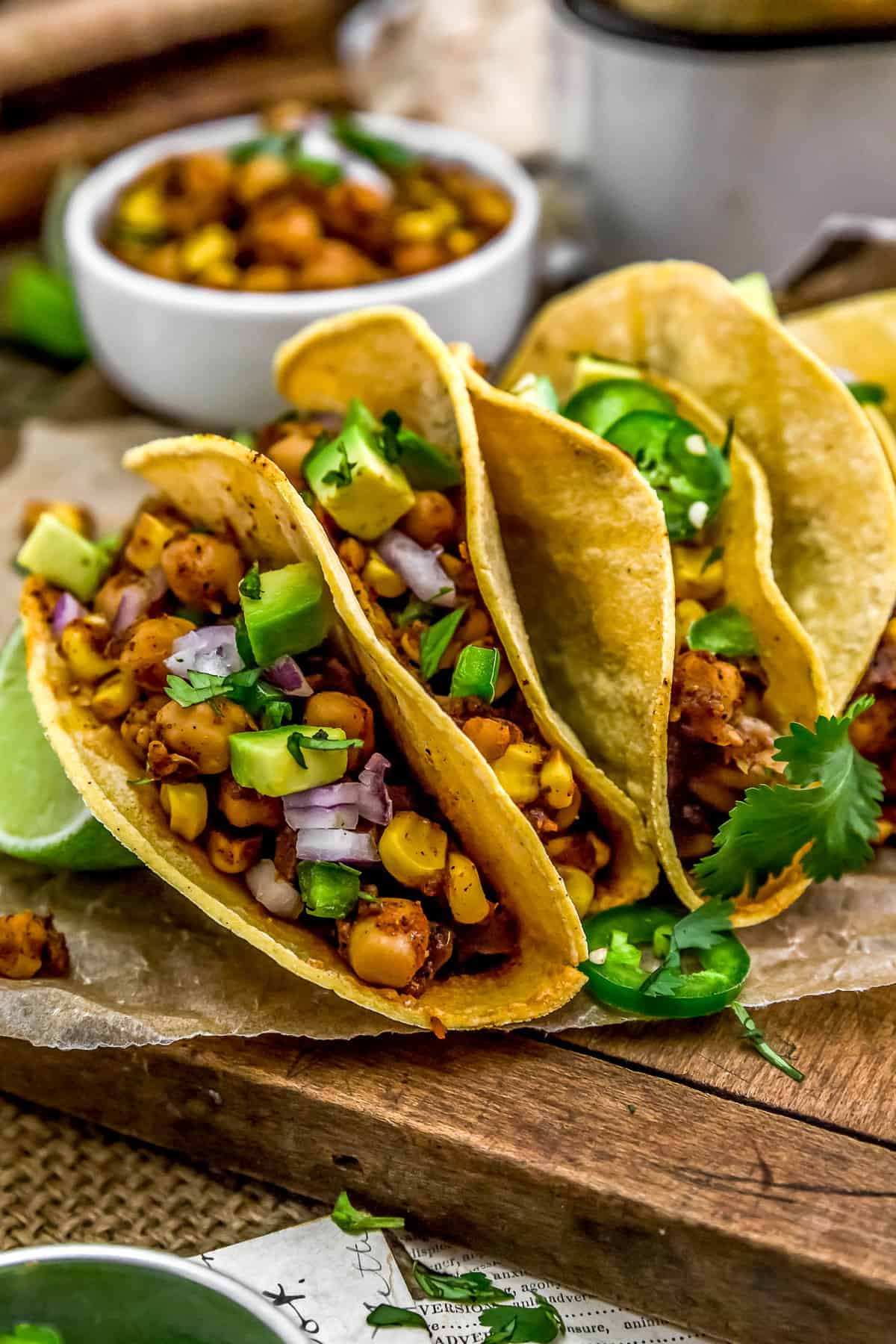 These Spicy Pineapple Chickpea Tacos are totally dream-worthy!  Easy to make and utterly delicious, these amazingly spicy, bold, with a hint of sweetness creates a fantastic taco filling that  just can't be beat! Zesty red onions, aromatic garlic, spicy jalapeño peppers, sweet pineapple, and flavorful spices all come together in the most tasty way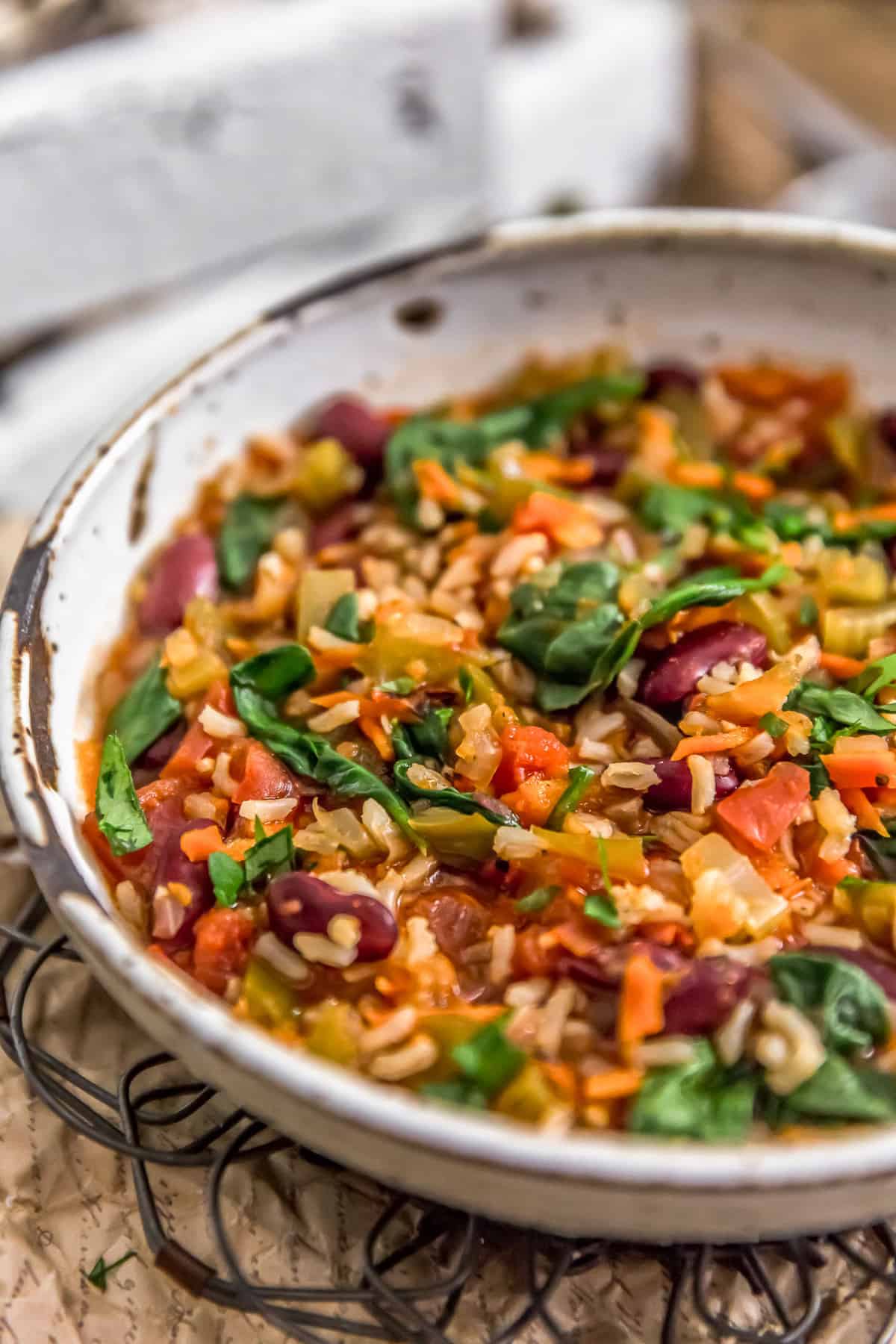 Easy to make and filled with aromatic spices and nourishing veggies, this Healthy Vegan Jambalaya is delicious soul food in a bowl. Tasty fire roasted tomatoes, green bell peppers, celery, carrots, garlic, and onions coupled with hearty kidney beans and rice makes for a soul-satisfying dinner that will have the whole family running to the dinner table.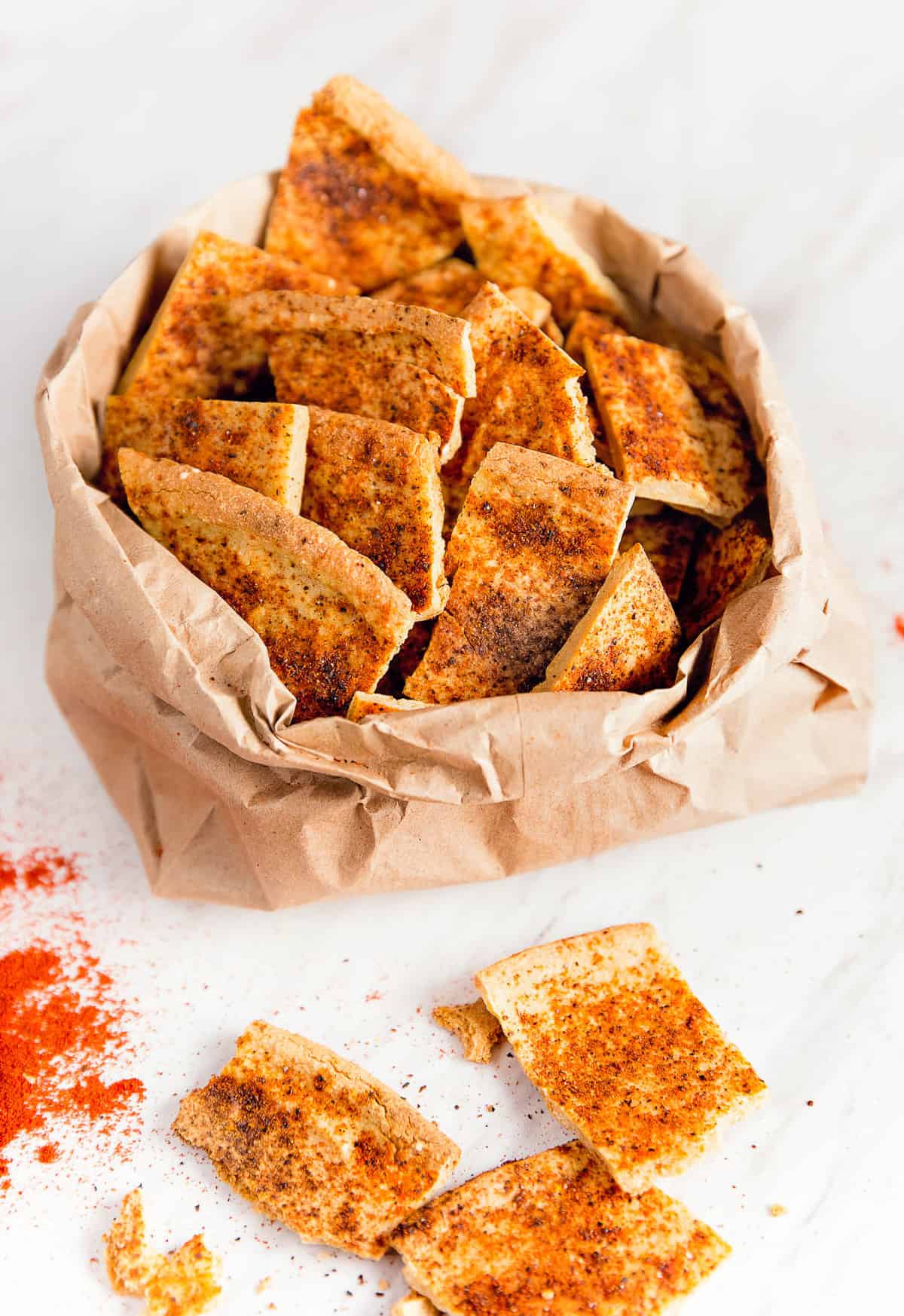 This amazingly simple and easy Quinoa Flatbread is healthy and sure to be a new family favorite.  You just may never buy bread again after tasting these delicious flatbreads. Add some spicy goodness on top for irresistible crunchy chip goodness.