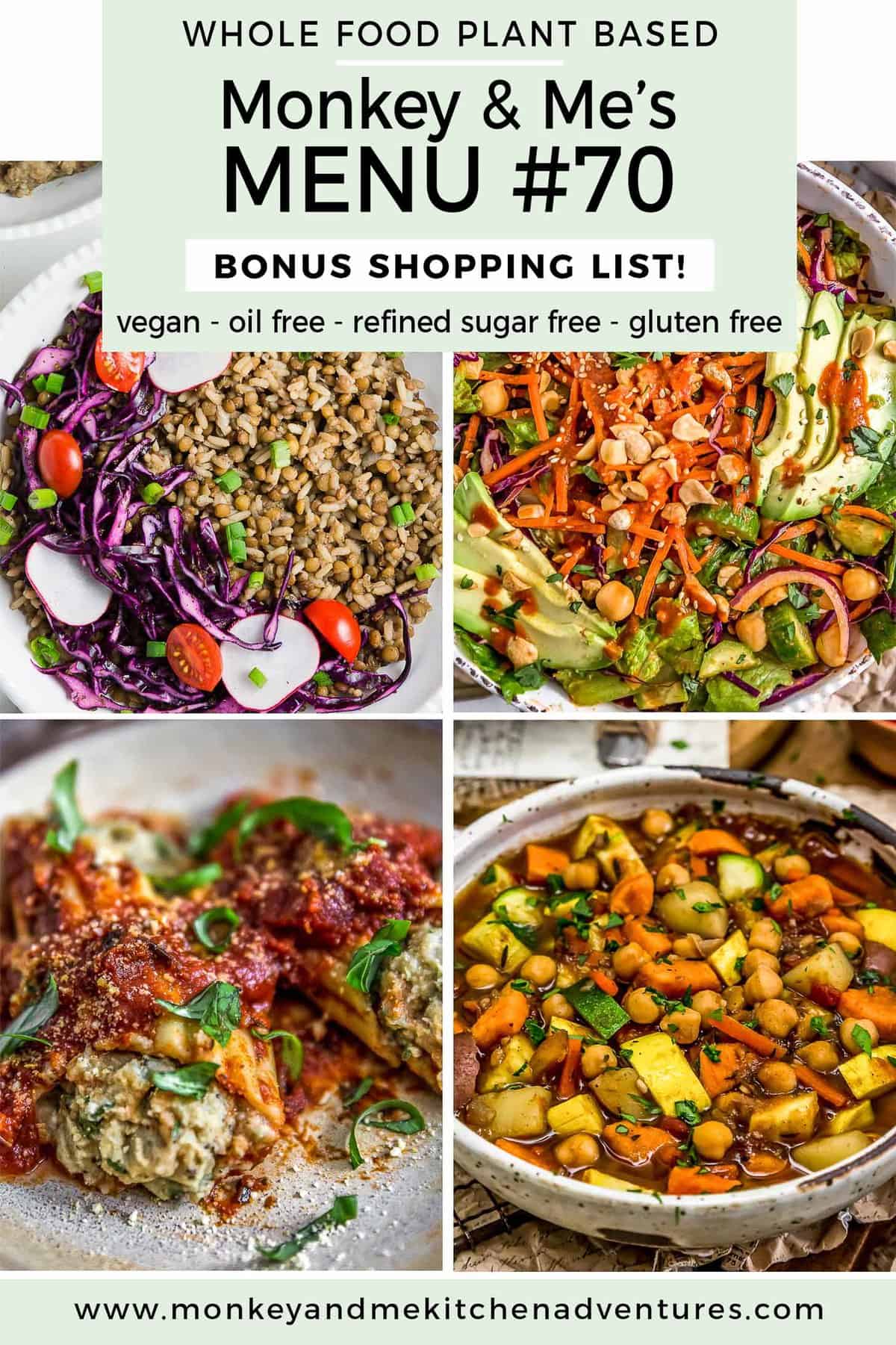 This week's Monkey and Me's Menu features some tasty recipes.  Menu #70 includes a FREE bonus shopping list.  All recipes are Whole Food Plant Based, vegan, plant based, oil free, refined sugar free, no highly processed ingredients, and gluten free.

Downloadable Menu which offers the following:

2 Breakfast ideas
2 Lunch ideas
2 Snack Ideas
5 Dinner Ideas, including a FREE downloaded shopping list (PDF – Below)

A comprehensive (downloadable) shopping list for the 5 Dinners

The shopping list is segmented into the common grocery store sections like "produce, spices, etc." making it easy to pick up these items from your local grocery store.
It also includes product suggestions that are Whole Food Plant Based compliant* for easy reference.  Note: These products are suggestions, please feel free to select your own favorite products.
Includes helpful codes so you can easily subtract items that you choose not to make.

Downloadable Instructions on how the meal plan work.
Note:  The term "Whole Food Plant Based compliant" is from a general standpoint.  There are Whole Food Plant Based diet branches that restrict certain food items.  Our recipes are all Whole Food Plant Based compliant based upon a high-level compliance standpoint. i.e. vegan, plant based, oil free, refined sugar free, minimally processed foods.
Some breakfast, lunch, and snack ideas are simple concepts that require no recipe.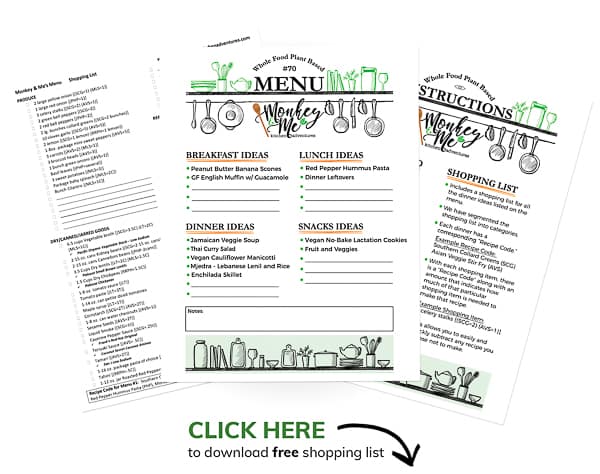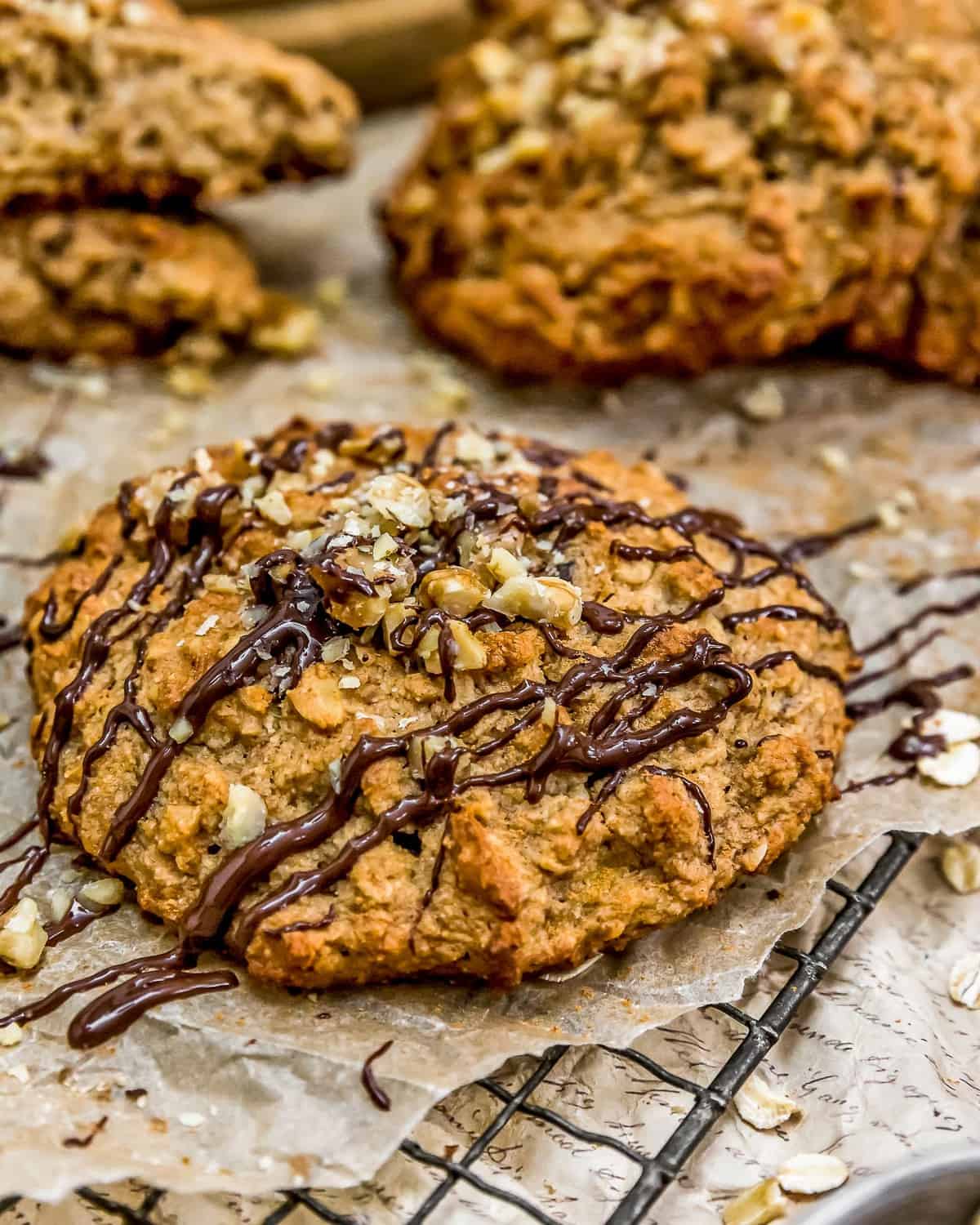 These soft and crumbly Peanut Butter Banana Cookie Scones are truly dream worthy. Sweet bananas, creamy peanut butter, and tasty walnuts are baked into delicious cookie-scones that are sure to have the whole family staring at the oven door waiting for these tender, soft, crumbly goodness to be done baking. They are the perfectly wholesome sweet breakfast treat or comforting dessert. Anytime you can have dessert for breakfast, count us in!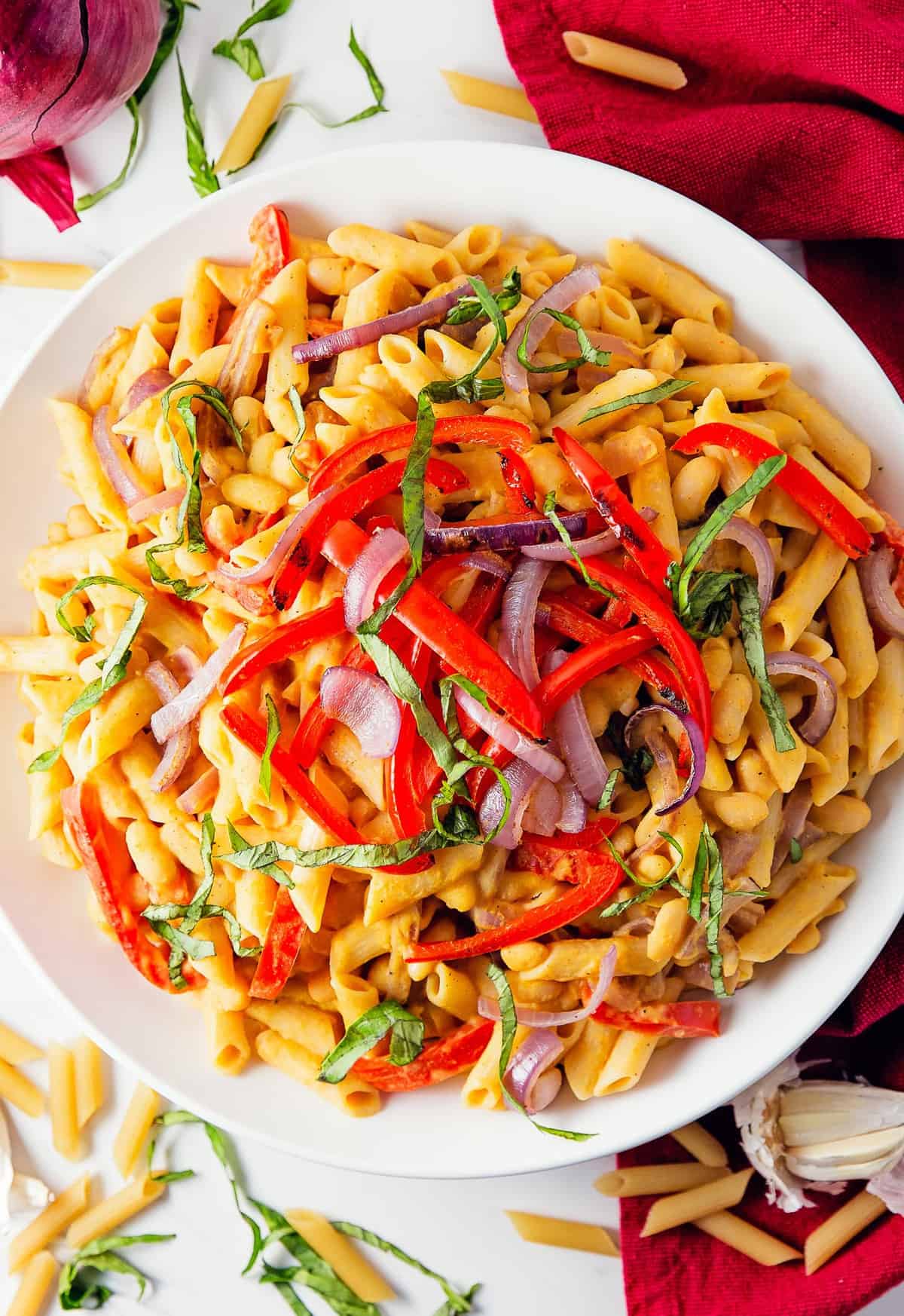 Delicious and creamy Roasted Red Pepper Hummus Pasta will bring the whole family to the dinner table.  Visually beautiful and oh so yummy, this recipe is easy to pull together using Roasted Red Pepper Hummus, making it a delicious Whole Food Plant Based pasta.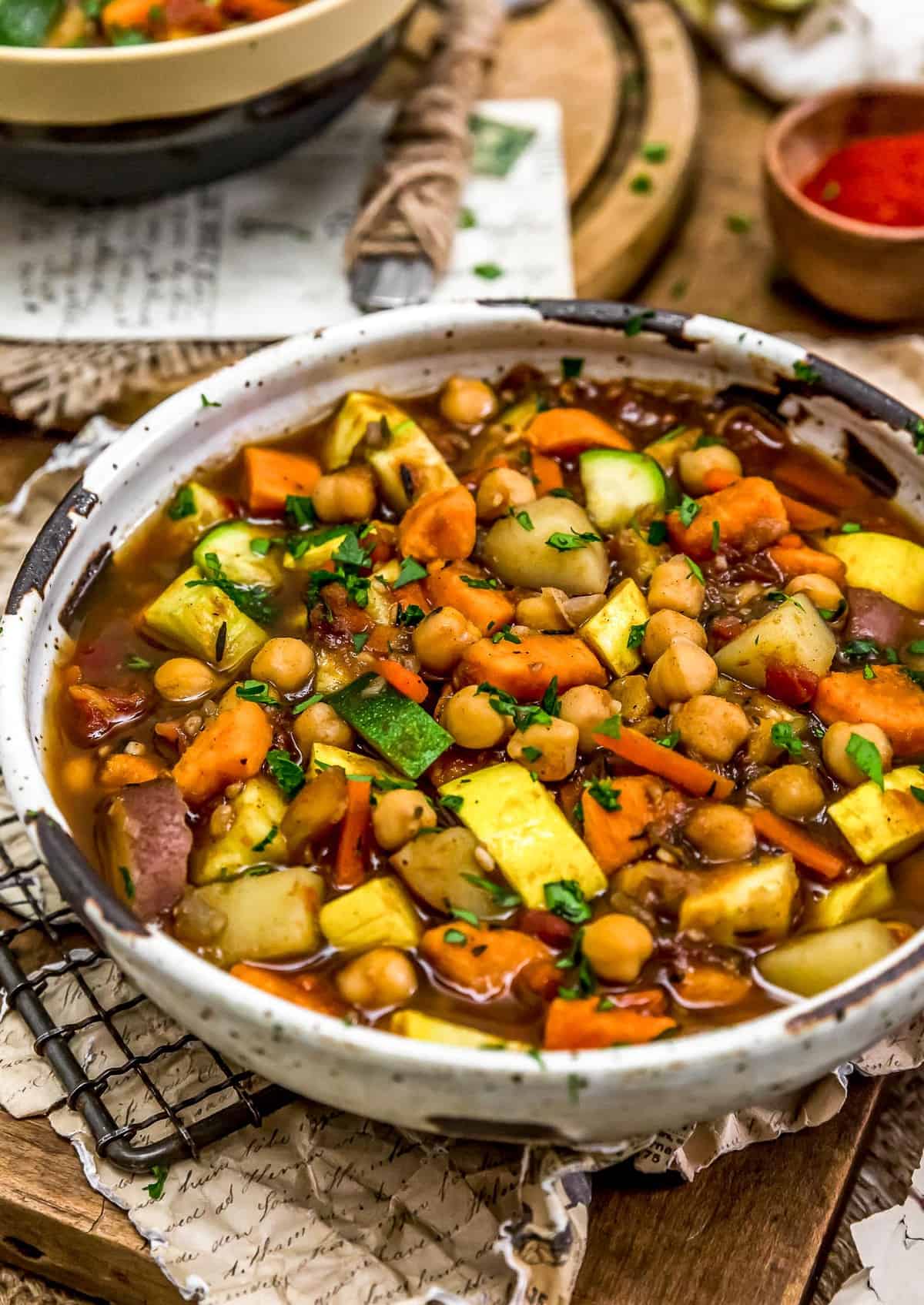 There's nothing more comforting than a big bowl of cozy soup and this tasty Jamaican Veggie Soup is a healthy burst of delicious flavor like a warm hug of goodness. Aromatic Jamaican spices are coupled with zesty garlic and onions, hearty potatoes, protein-packed chickpeas, tasty squash and zucchini, all swimming in a savory tomato broth that is a delicious nod to the Jamaican cuisine.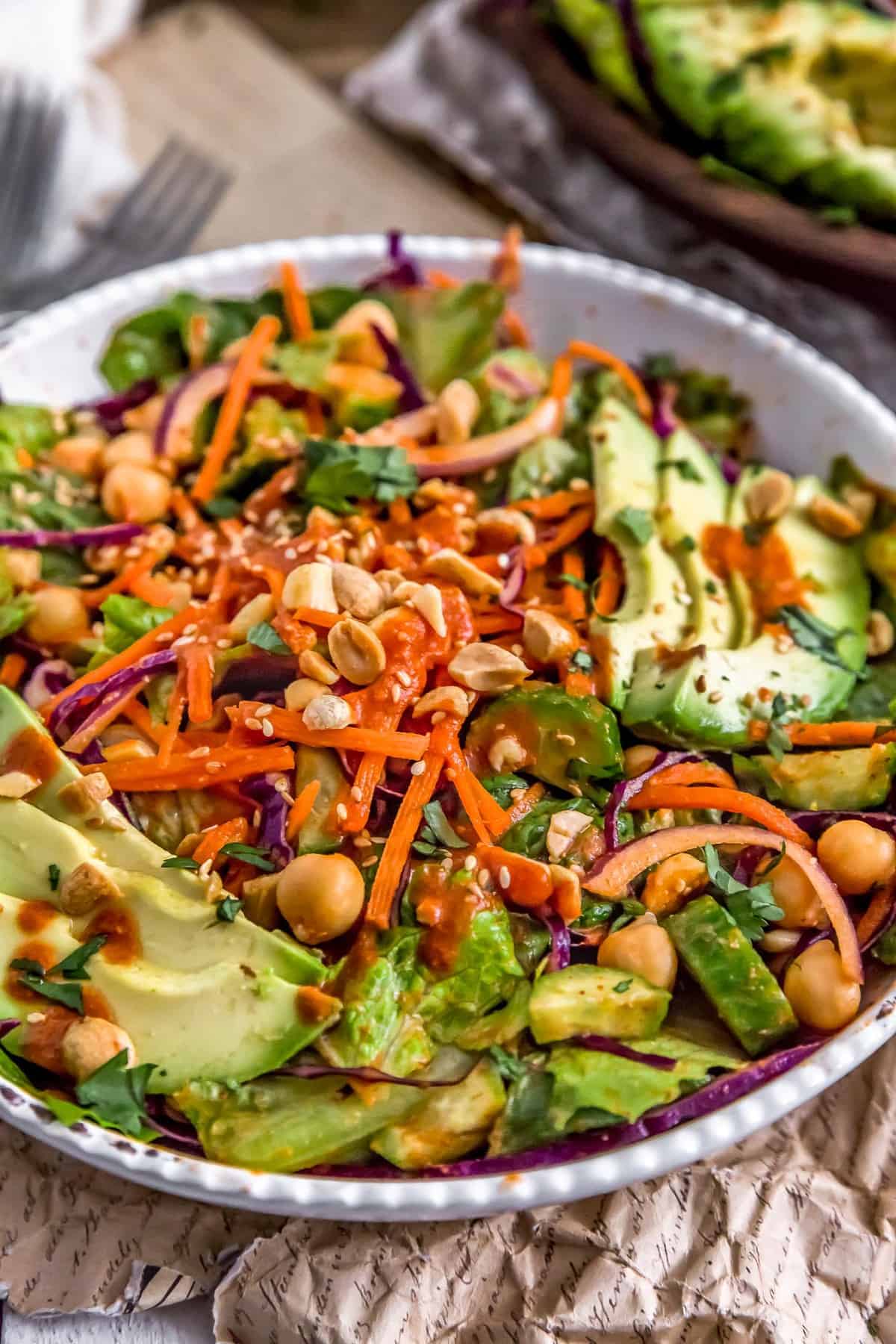 When those Thai flavor cravings call (let's be honest, which is often) we've got the perfect dish to make your belly happy. This healthy, oh-so-delicious oil free Thai Curry Salad is fast, easy, and one of the quickest way to Thai curry heaven.  Sweet, tangy Thai curry-packed dressing delightfully covers crisp Romaine lettuce, vibrant purple cabbage, sweet carrots, refreshing cucumbers, crunchy peanuts, hearty chickpeas, and creamy avocados makes for a fantastic meal.
We have an amazing comfort food that just transforms cauliflower to a whole nuther level, let us introduce you to our Vegan Manicotti Stuffed with Cauliflower Cream and Spinach. Perfectly creamy cauliflower, protein-packed beans, wholesome spinach, and aromatic Italian spices create a fabulous filling for delicious manicotti. An ultimate Italian comfort food that is sure to put a smile on your face.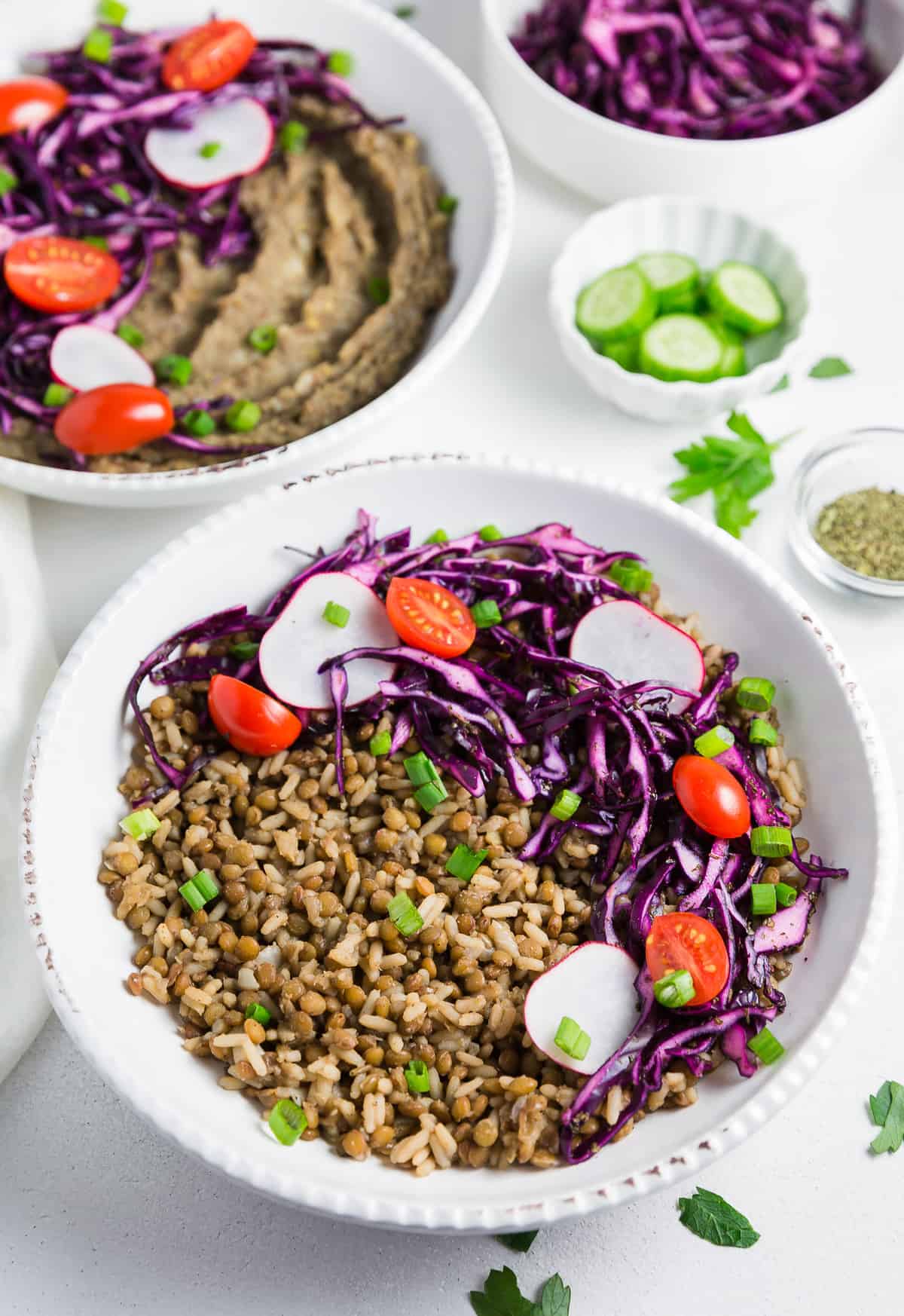 his beautifully fragrant and tasty lentils rice pilaf, Mjedra also known as Lebanese Lentils and Rice, is as delicious as it is simple and wholesome. This humble Lebanese dish is deeply satisfying and soul warming with its earthy spices, tender lentils, and fluffy rice ensuring the entire family will come running to the table.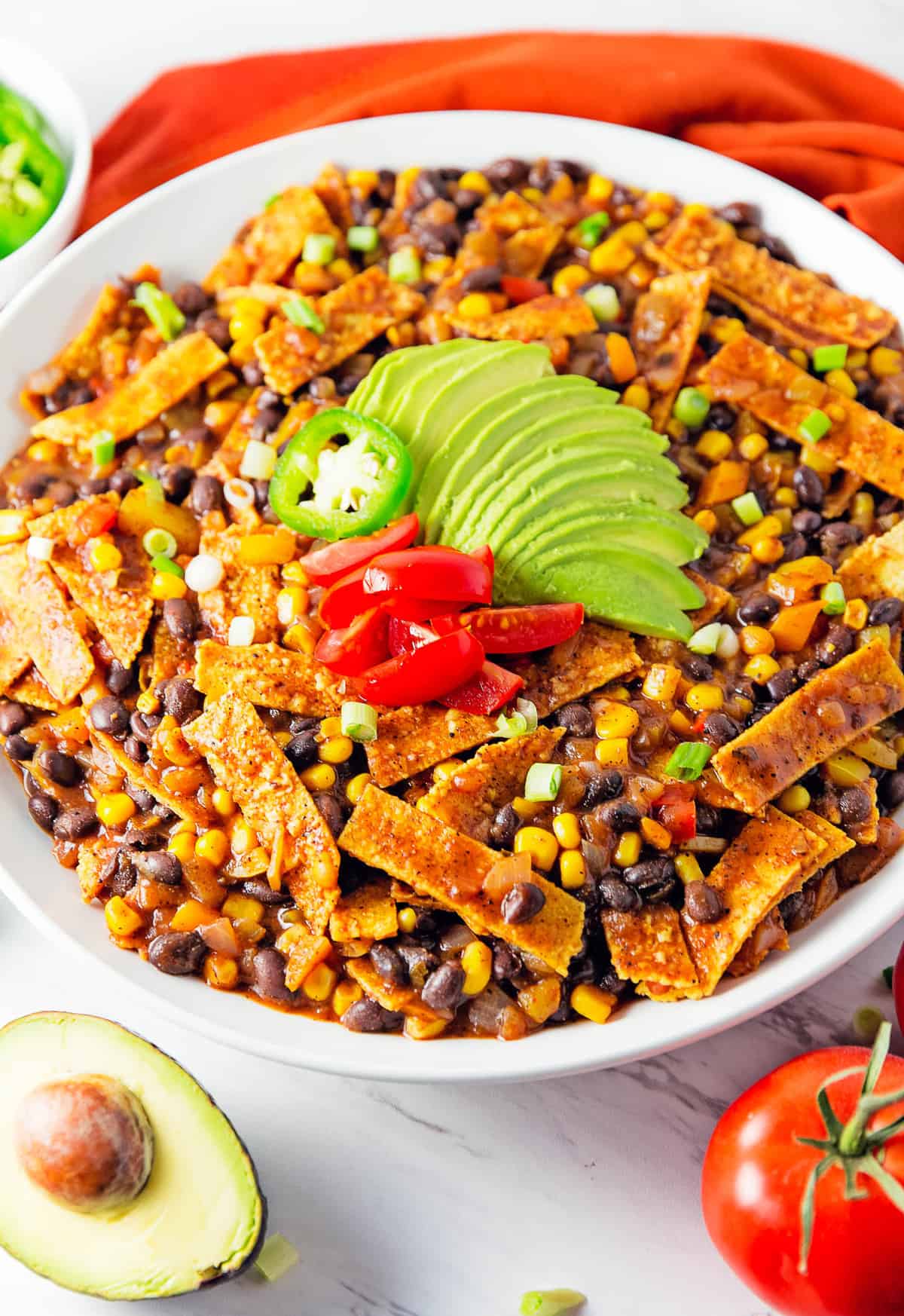 This recipe comes together quickly, and super simple to make! Packed with tons of healthy veggies drenched in yummy flavorful enchilada sauce and loaded with strips of corn tortillas. This amazing enchilada skillet is sure to be a BIG hit with the family!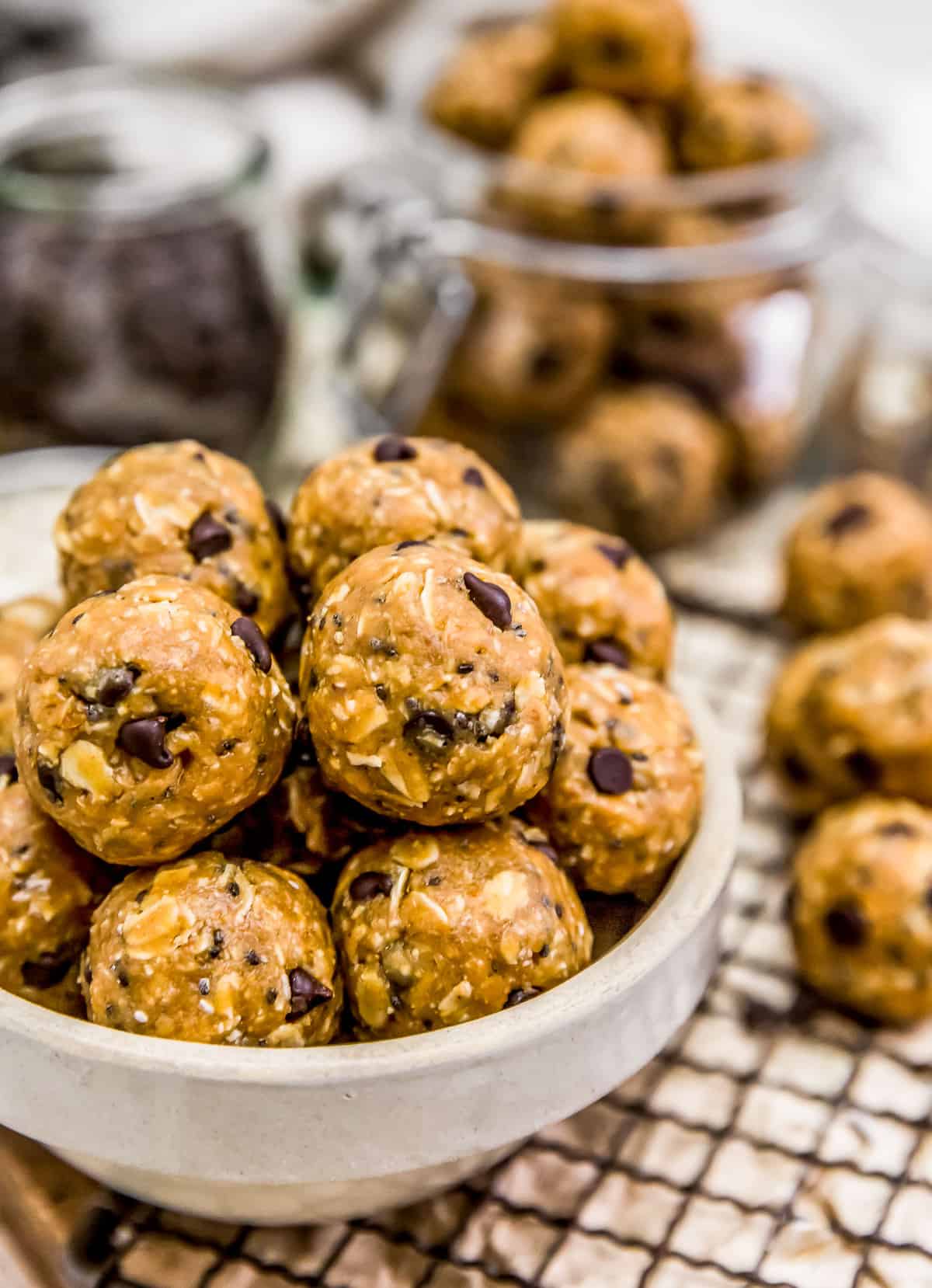 Snack attack alert with these sweet, salty, and utterly delicious Vegan No-Bake Lactation Cookies that are super easy and fast to make. They include nutrient-packed ingredients like Brewer's yeast, flaxseed meal, chia seeds, and oats, which are well known to boost milk production. But guess what, these tasty little treats are a healthy snack that everyone can enjoy. This recipe is ideal for work lunches, airplane rides, road trips or just as a plain, good ole "pick me up" when you need a delicious treat to get you from Point A to Point B.