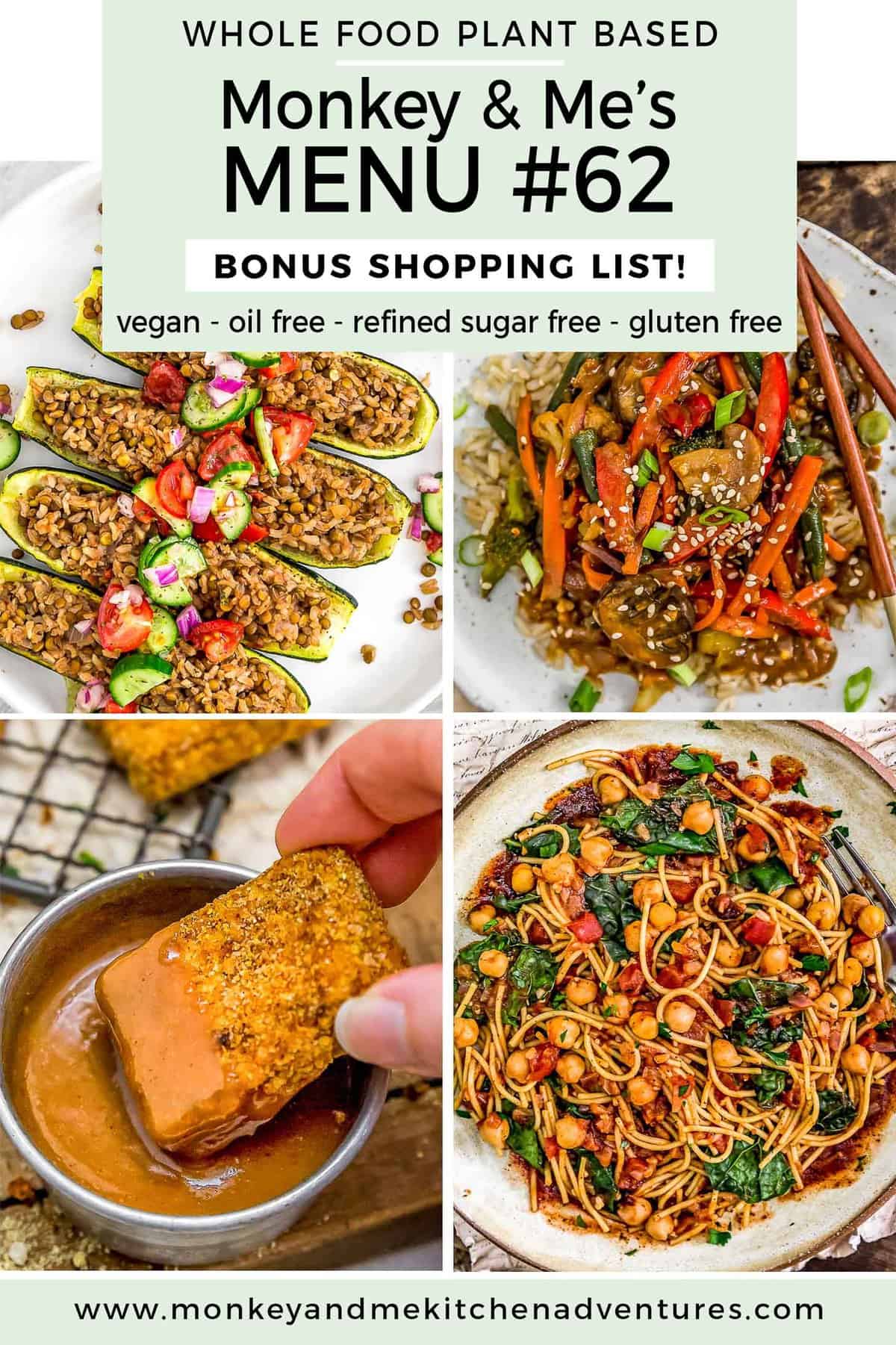 This week's Monkey and Me's Menu features some tasty recipes.  Menu #62 includes a FREE bonus shopping list.  All recipes are Whole Food Plant Based, vegan, plant based, oil free, refined sugar free, no highly processed ingredients, and gluten free.

Downloadable Menu which offers the following:

2 Breakfast ideas
2 Lunch ideas
2 Snack Ideas
5 Dinner Ideas, including a FREE downloaded shopping list (PDF – Below)

A comprehensive (downloadable) shopping list for the 5 Dinners

The shopping list is segmented into the common grocery store sections like "produce, spices, etc." making it easy to pick up these items from your local grocery store.
It also includes product suggestions that are Whole Food Plant Based compliant* for easy reference.  Note: These products are suggestions, please feel free to select your own favorite products.
Includes helpful codes so you can easily subtract items that you choose not to make.

Downloadable Instructions on how the meal plan work.
Note:  The term "Whole Food Plant Based compliant" is from a general standpoint.  There are Whole Food Plant Based diet branches that restrict certain food items.  Our recipes are all Whole Food Plant Based compliant based upon a high-level compliance standpoint. i.e. vegan, plant based, oil free, refined sugar free, minimally processed foods.
Some breakfast, lunch, and snack ideas are simple concepts that require no recipe.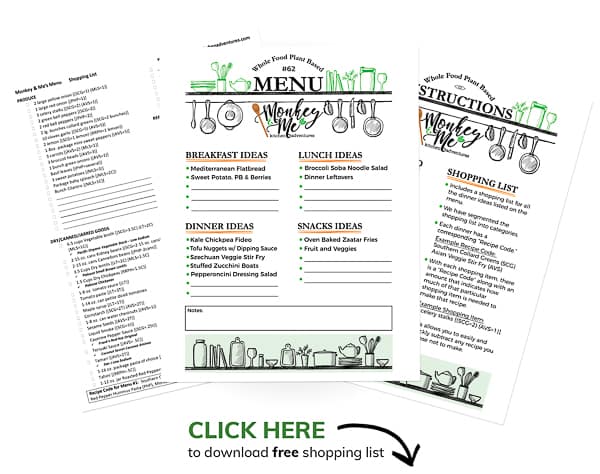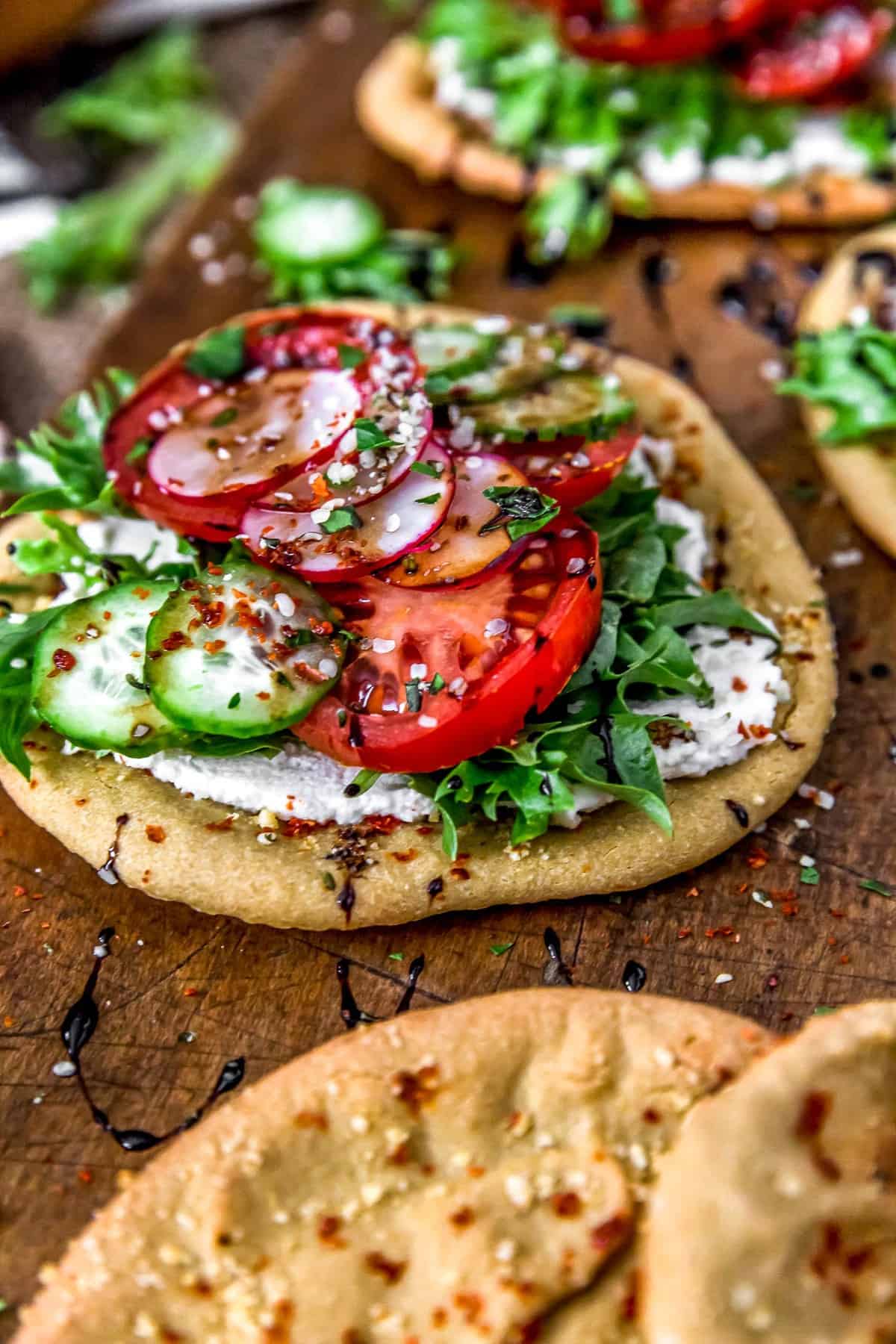 We are upping our entertainment game with these these amazingly delicious Mini Mediterranean Quinoa Flatbreads that are both healthy and delicious! Perfectly oven baked to soft and chewy or crisp and crunchy texture and consisting of a few simple ingredients, these tasty mini flatbreads turn into an irresistible appetizer, breakfast, or snack.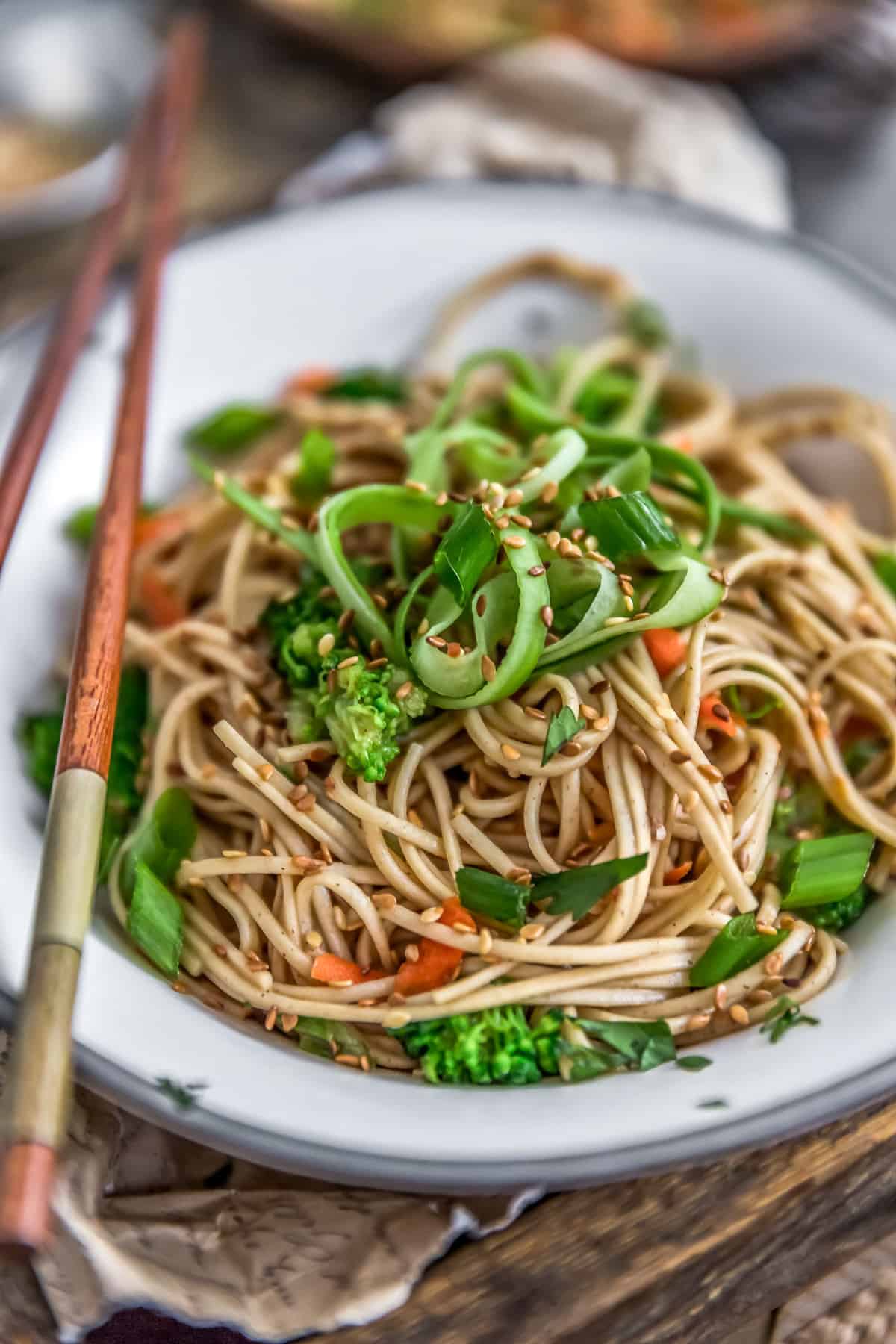 Stop what you're doing and get ready for noodle paradise! Flavorful, healthy, and delicious, this cold Broccoli Soba Noodle Salad is all that and then some. The sauce is loaded with light and tangy umami flavors covering yummy soba noodles, sweet carrots, zesty scallions, and tasty broccoli florets making this ah-mazing salad perfect for lunch, dinner, fun gatherings, and all your noodle dreams!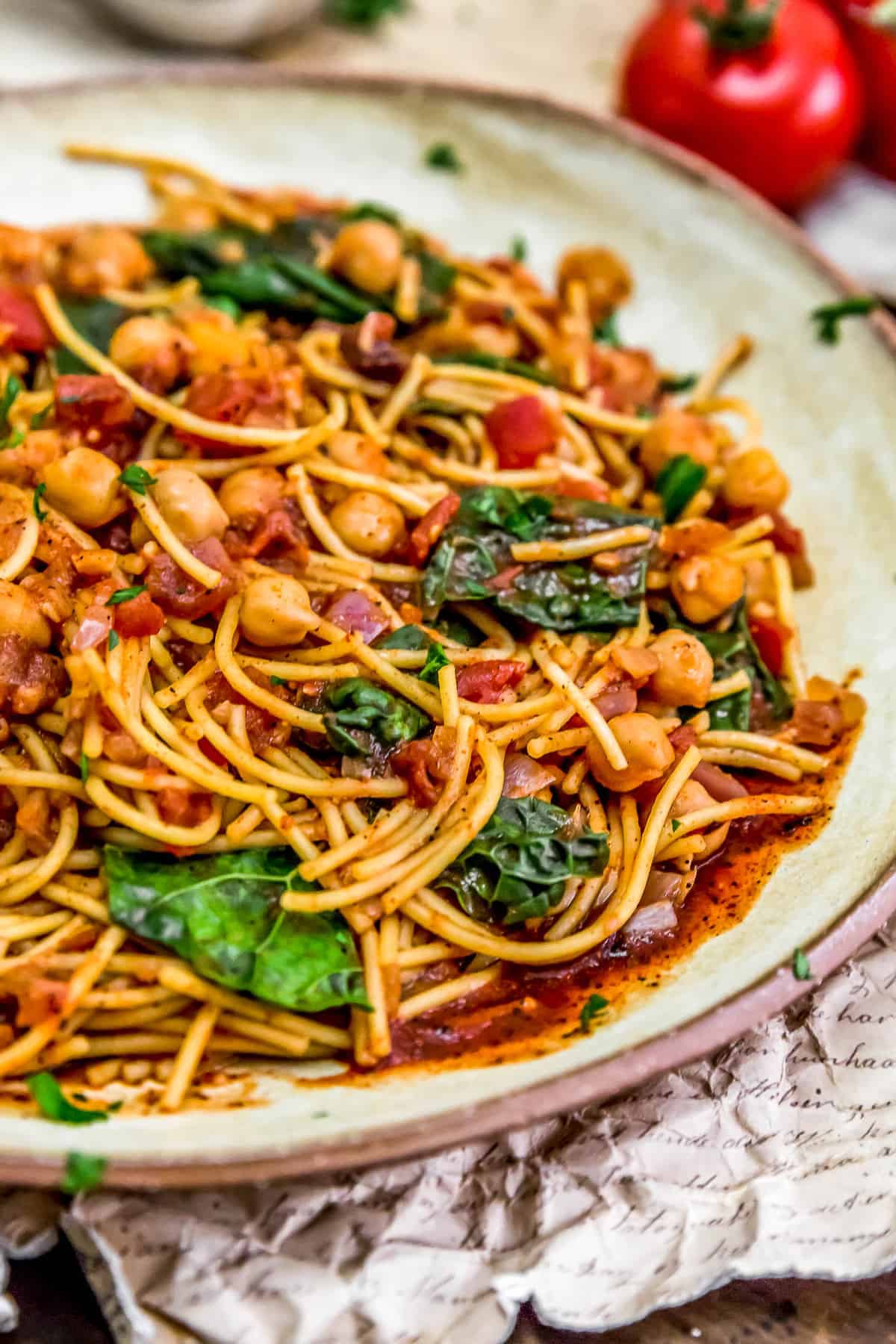 This tasty nod to an easy Spanish pasta dish will have the whole family jumping for joy. Hearty, comforting, and brimming with flavors, this Kale Chickpea Fideo dish is so satisfying and delicious you'll wonder where it has been all your life. Protein-packed chickpeas, nourishing kale, sweet sundried tomatoes, and wholesome pasta all bathed in a smokey and aromatic sauce makes for a pasta dish of dreams on your dinner table in no time flat!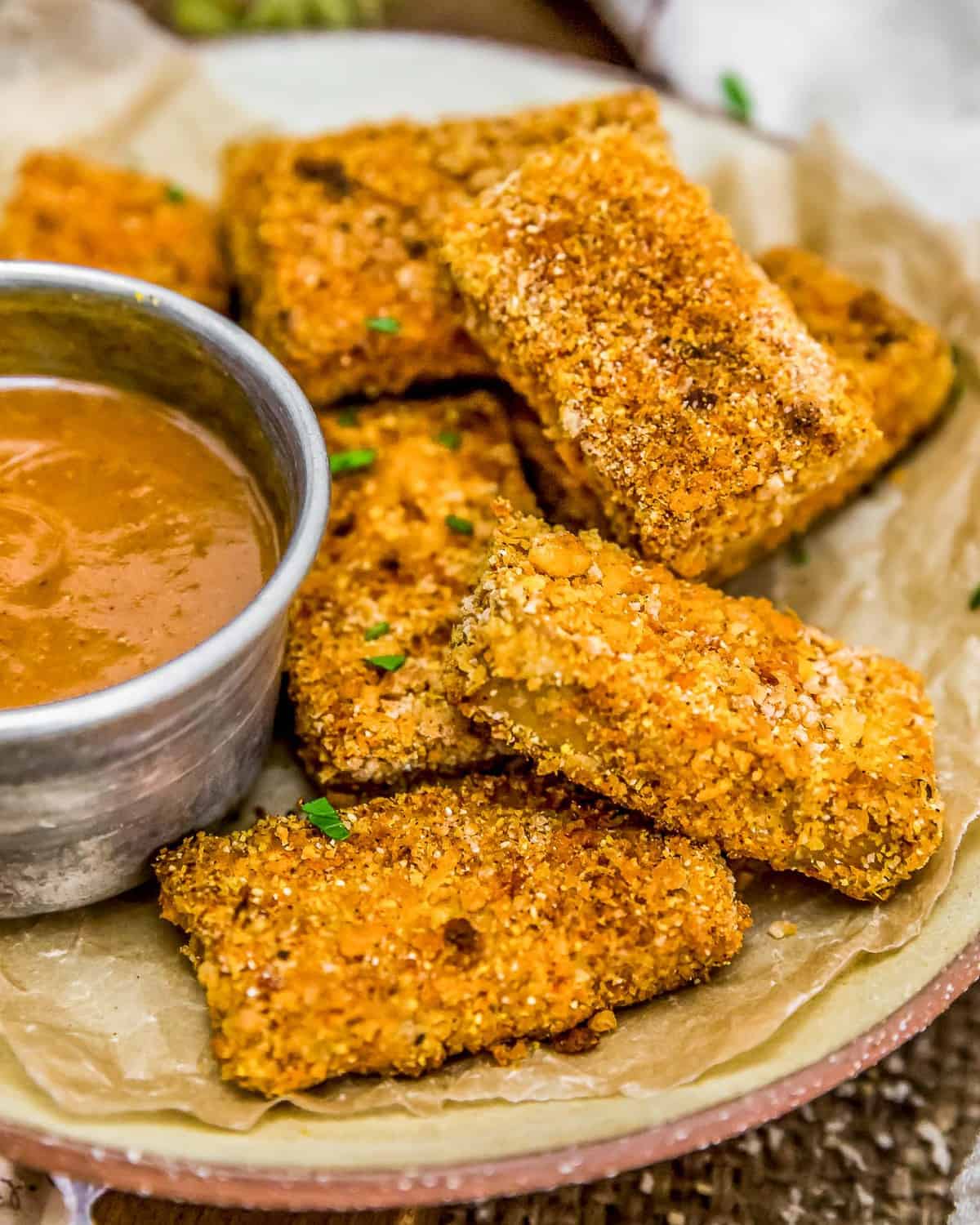 When Crispy Baked Tofu Nuggets are life!  Seriously, these tasty little nuggets of joy will totally put a huge smile on your face with the first bite! Pair this deliciousness with our Mustard Maple Dipping Sauce or your favorite barbecue sauce and you have a match made in heaven! There's a new nugget in town and these tasty lil golden nuggets are oil free, healthier, and better than any drive through meal in a box. Grab a plate and let's dig in – YUM!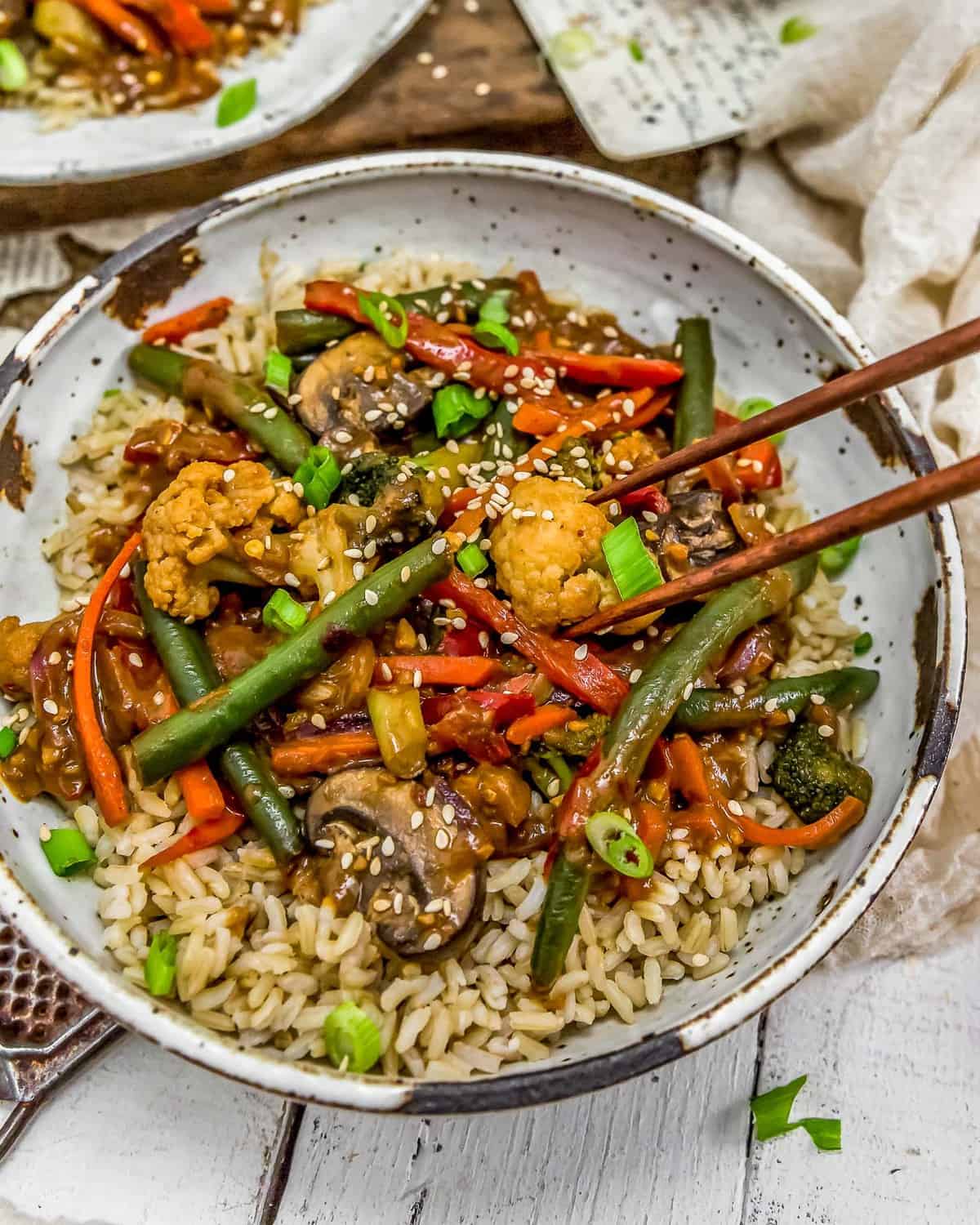 Better than take-out, this bold and spicy Szechuan Veggie Stir Fry is so fast, easy, and utterly delicious your family will think you've been holding out on them! Brimming with nourishing veggies, all bathed in rich umami yumminess,  and packed with heat, it will make your taste buds come alive.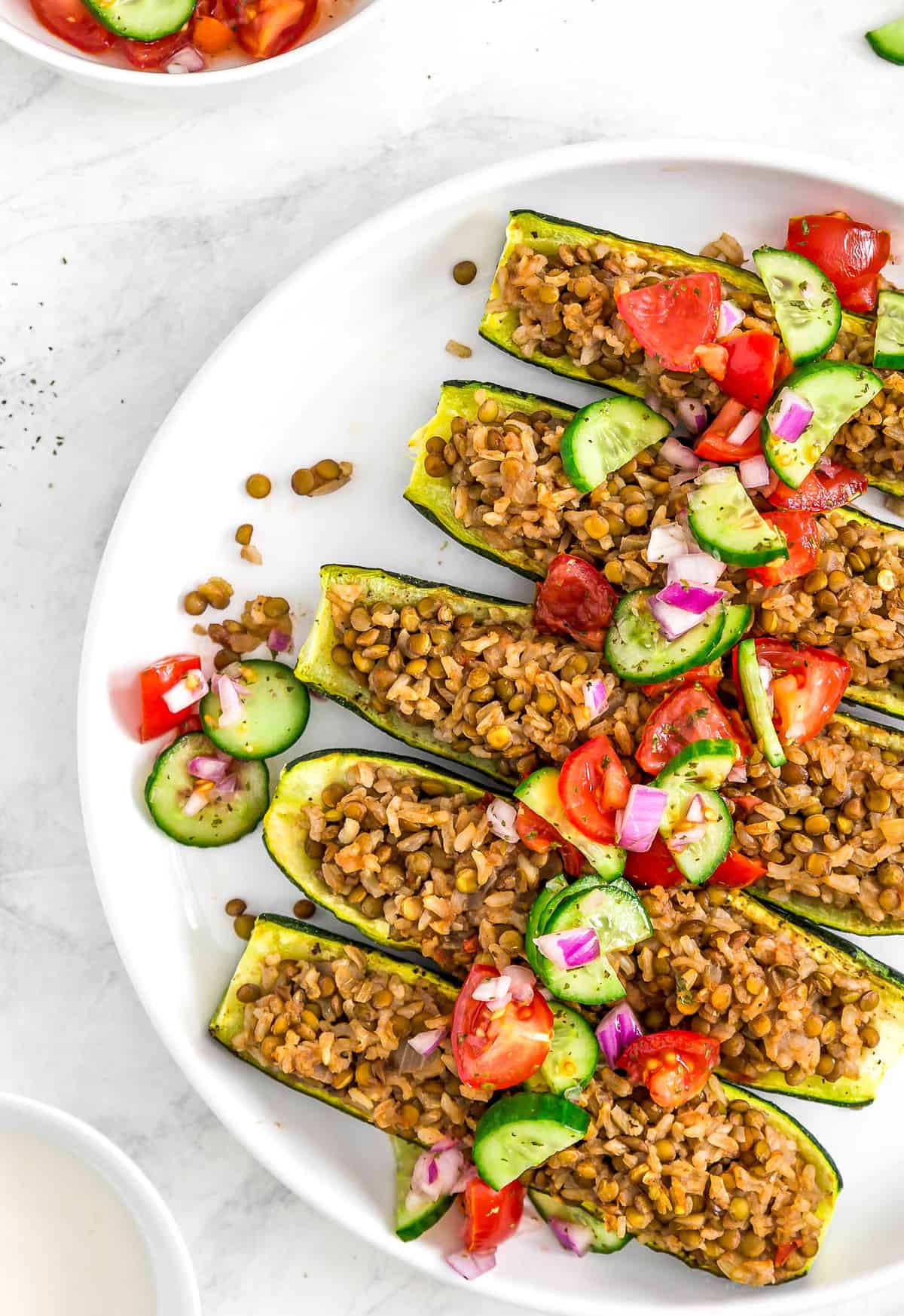 Full of flavor, stuffed with lentils and brown rice, these delicious Middle Eastern Stuffed Zucchini Boats are a new take on a classic Lebanese stuffed "koosa" (zucchini) dish.  The inexpensive and humble zucchini is brimming with deliciously earthy-spiced rice and lentils, then topped with a refreshing veggie salad and a zingy garlic yogurt dressing that is sure to knock your socks off.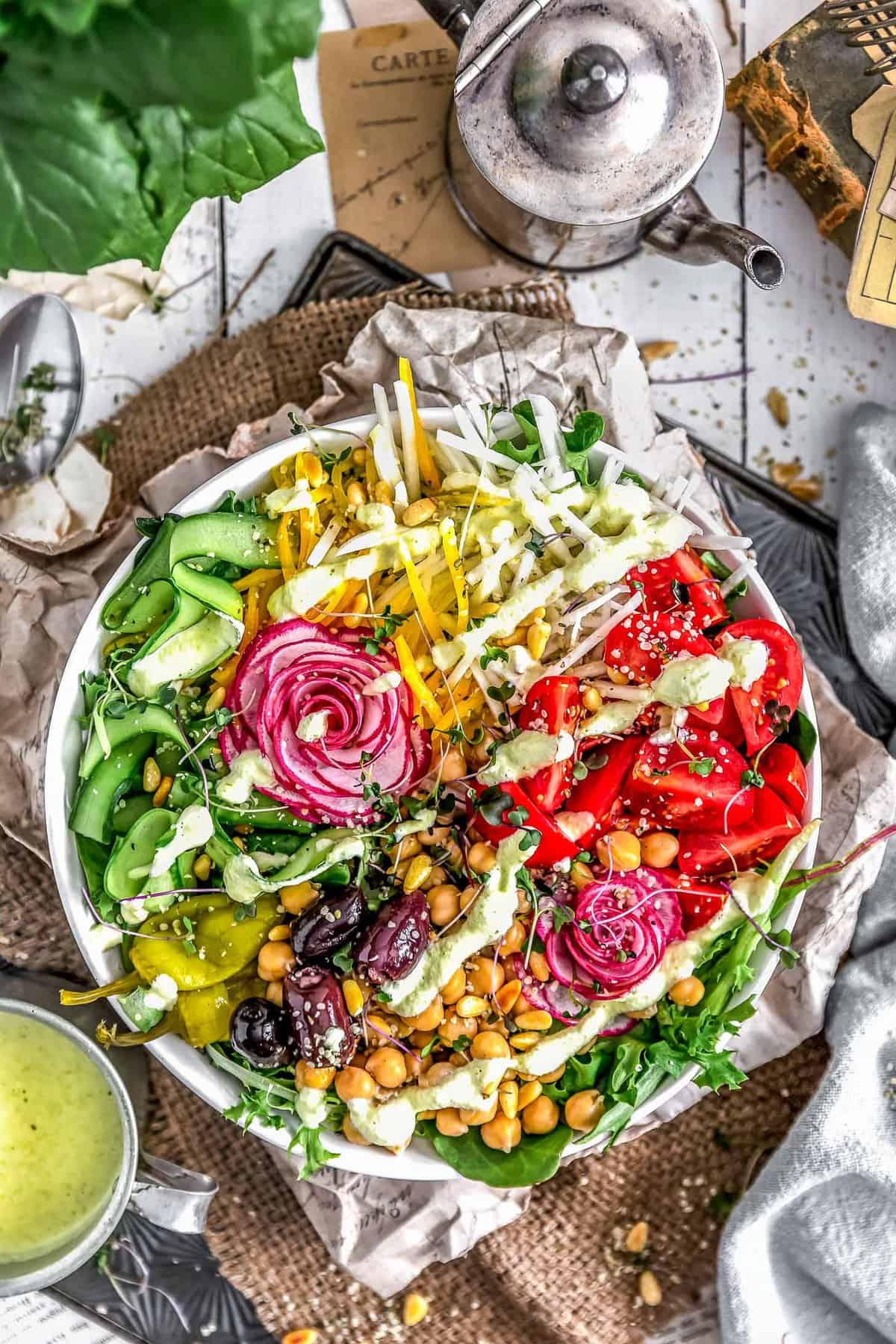 When you want to up your dressing game, we've got your back! This Oil Free Pepperoncini Dressing is checking off all the delicious must haves: rich, creamy, tangy, and brimming with flavor – a total pepperoncini dream! Perfectly pickled Greek pepperoncinis made into a luscious oil free dressing that is awesome for veggie dipping, salad drizzling, pizza dunking, and so much more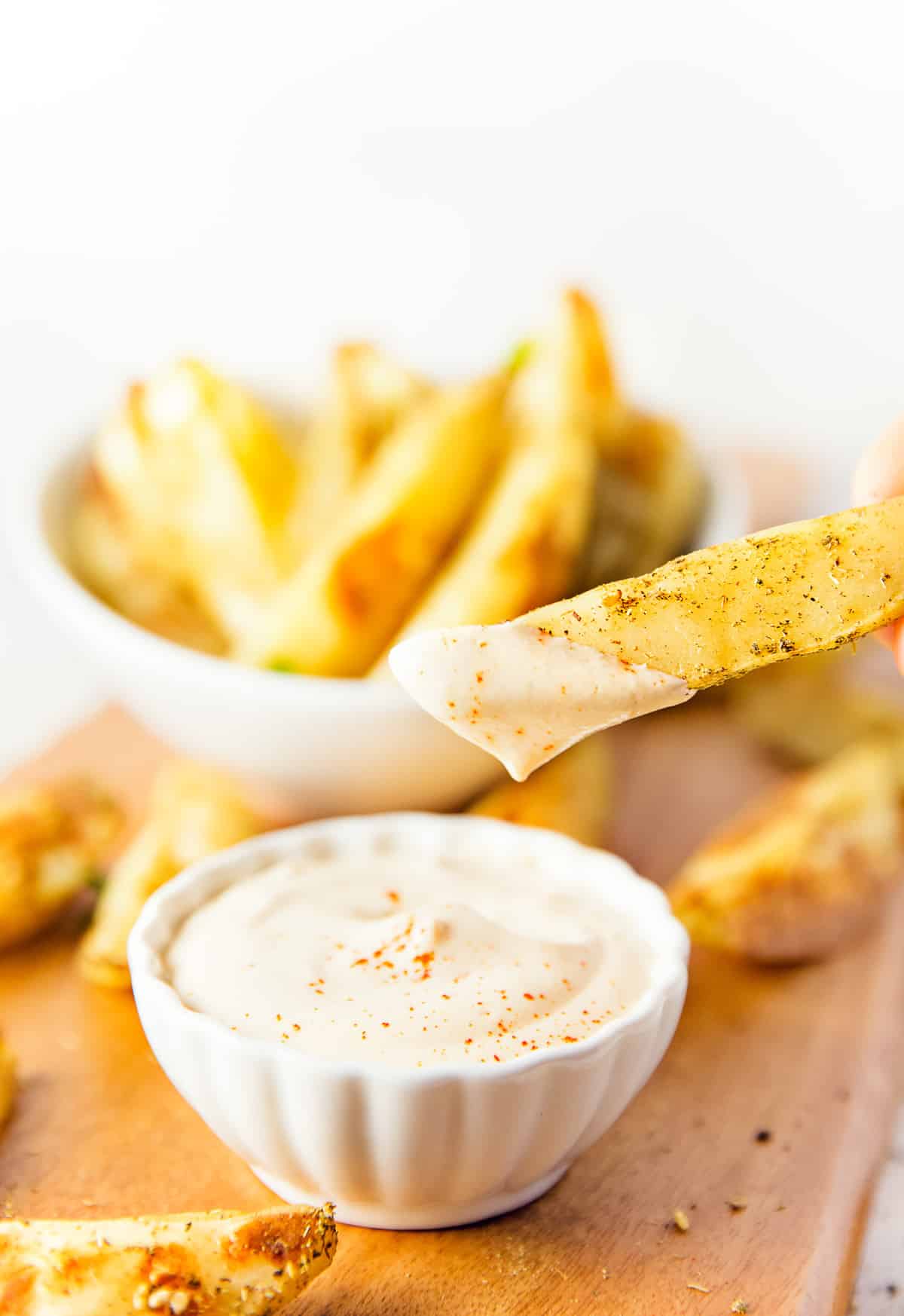 Healthy and delicious, these scrumptious Oven Baked Zaatar Fries are sure to satisfy your cravings for something crispy and delicious.  Beautifully baked potato wedges coated in zaatar spice make for a rewarding side dish to accompany your favorite Middle Eastern foods.