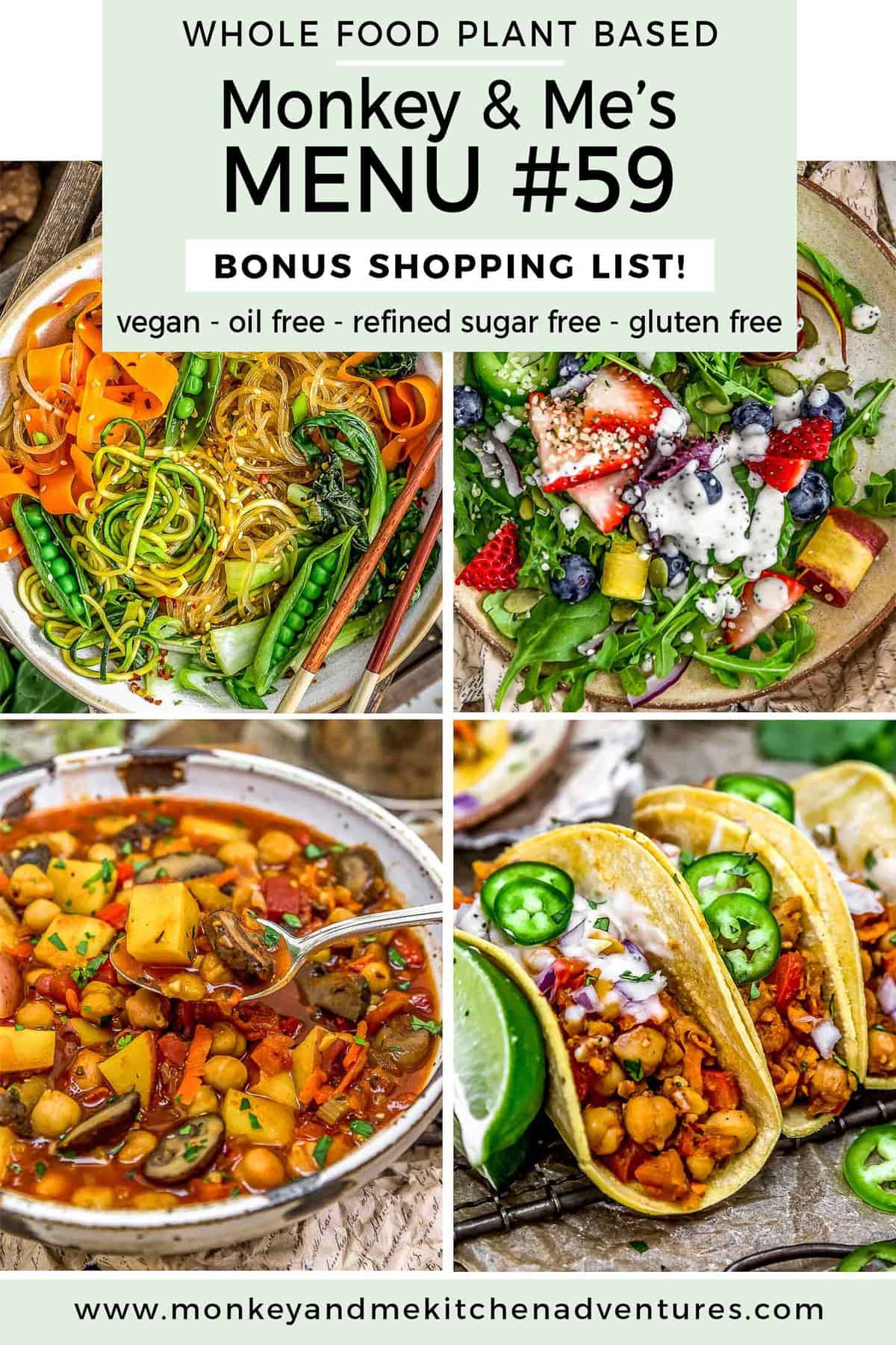 This week's Monkey and Me's Menu features some tasty recipes.  Menu #59 includes a FREE bonus shopping list.  All recipes are Whole Food Plant Based, vegan, plant based, oil free, refined sugar free, no highly processed ingredients, and gluten free.

Downloadable Menu which offers the following:

2 Breakfast ideas
2 Lunch ideas
2 Snack Ideas
5 Dinner Ideas, including a FREE downloaded shopping list (PDF – Below)

A comprehensive (downloadable) shopping list for the 5 Dinners

The shopping list is segmented into the common grocery store sections like "produce, spices, etc." making it easy to pick up these items from your local grocery store.
It also includes product suggestions that are Whole Food Plant Based compliant* for easy reference.  Note: These products are suggestions, please feel free to select your own favorite products.
Includes helpful codes so you can easily subtract items that you choose not to make.

Downloadable Instructions on how the meal plan work.
Note:  The term "Whole Food Plant Based compliant" is from a general standpoint.  There are Whole Food Plant Based diet branches that restrict certain food items.  Our recipes are all Whole Food Plant Based compliant based upon a high-level compliance standpoint. i.e. vegan, plant based, oil free, refined sugar free, minimally processed foods.
Some breakfast, lunch, and snack ideas are simple concepts that require no recipe.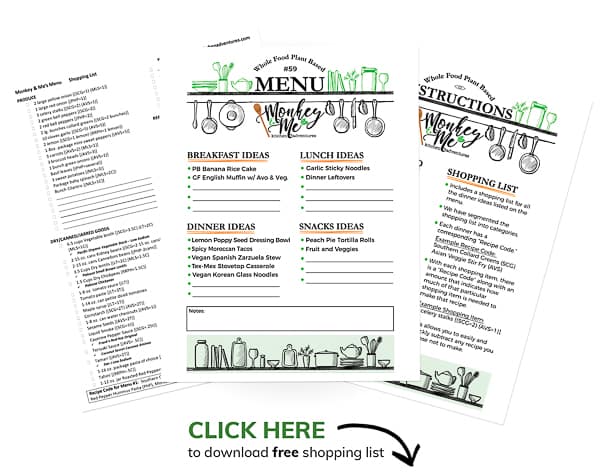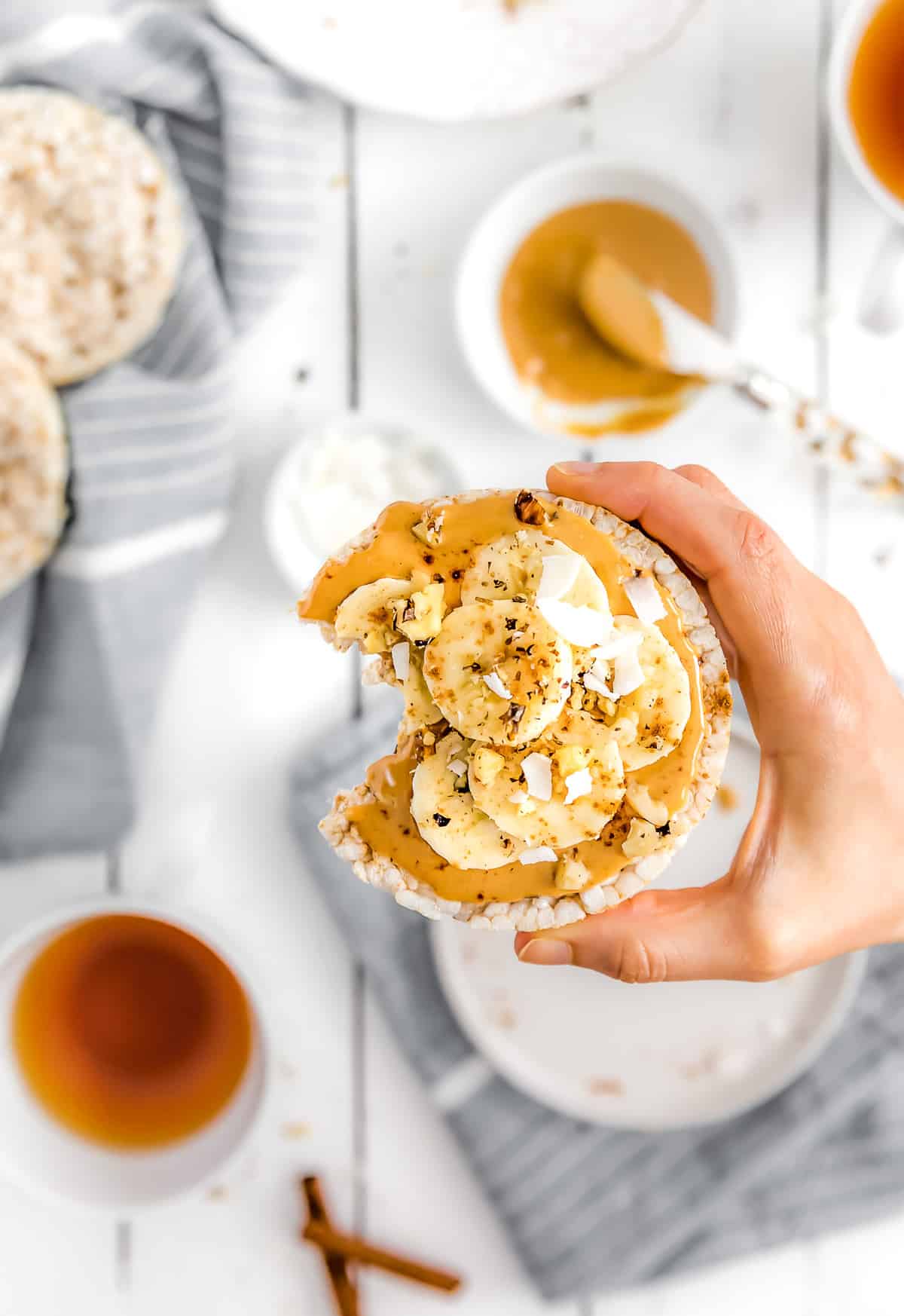 Creamy peanut butter, sliced bananas, chopped walnuts, and coconut flakes with a dash of cinnamon on a crunchy brown rice cake or wrap makes breakfast a breeze.  This delicious  recipe is ideal for those crazy mornings, not to mention that this tasty treat can be made in less than 3 minutes.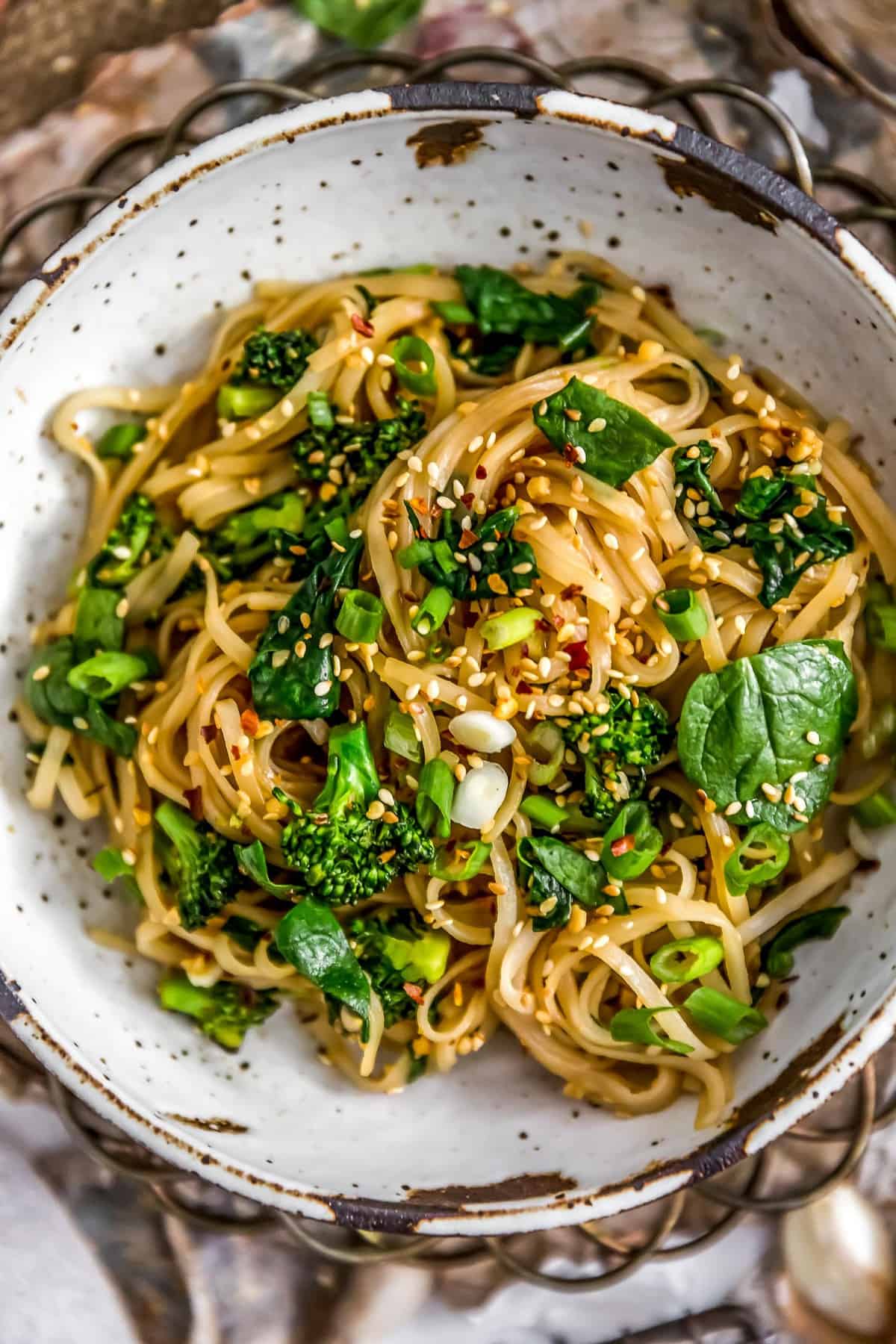 Anyone else all about them tasty, chewy, oh-so-delectable noodles? We just can't get enough, and this fast and easy noodle paradise dish is sure to please. Sweet, savory, and bursting with flavor, our Oil Free Garlic Sticky Noodles can be made in a flash and comes together in less than 20 minutes. Total win!  This simple recipe is perfect for weeknights when you need something fast, comforting, and delicious to feed a hungry family.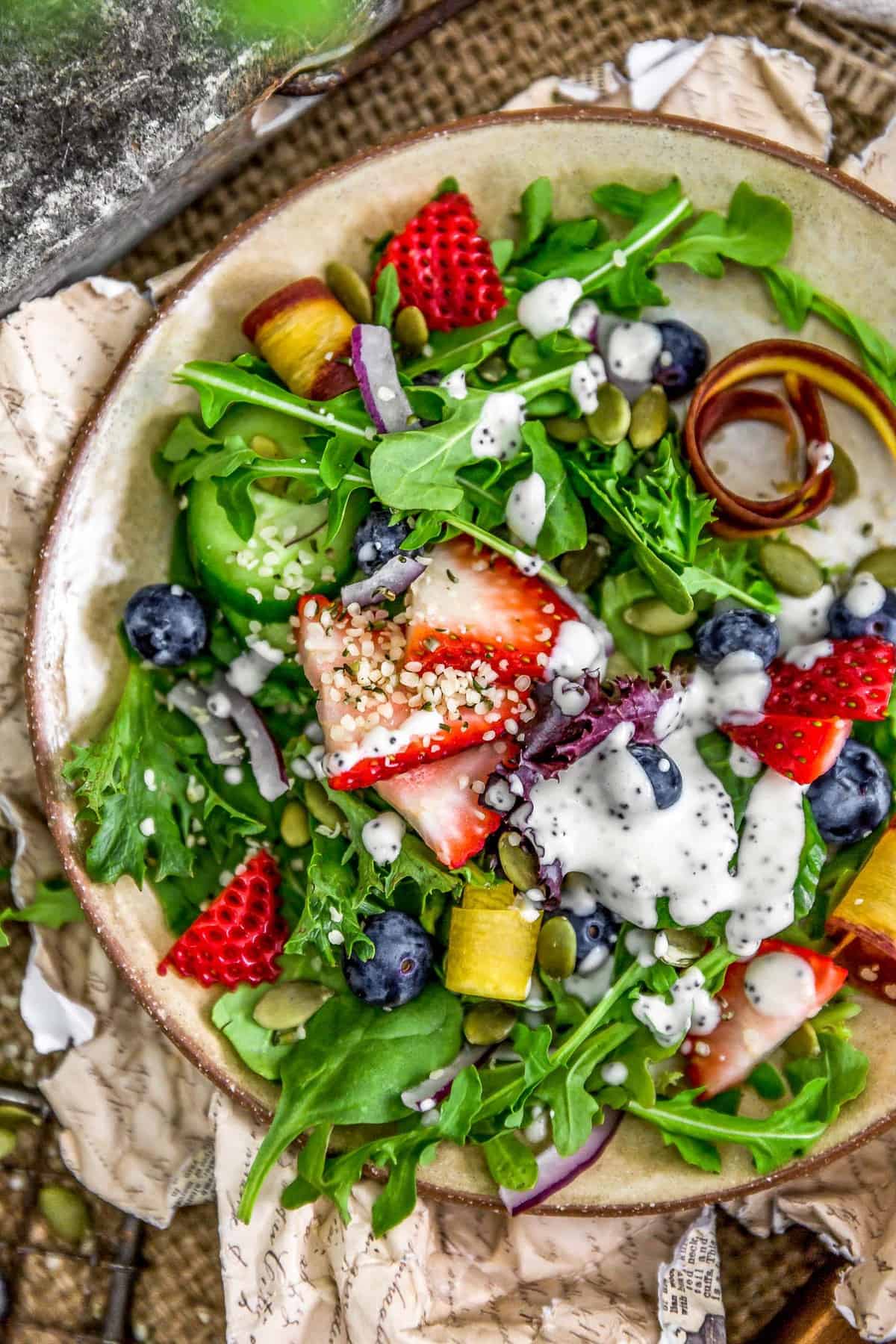 Calling all lemon lovers, this simple, oil free, Vegan Lemon Poppy Seed Dressing is velvety, dreamy, and bursting with fresh lemony goodness; it is sure to make your taste buds come alive with the first bite. Perfectly tangy, and zingy, this dressing is healthy and utterly delicious recipe.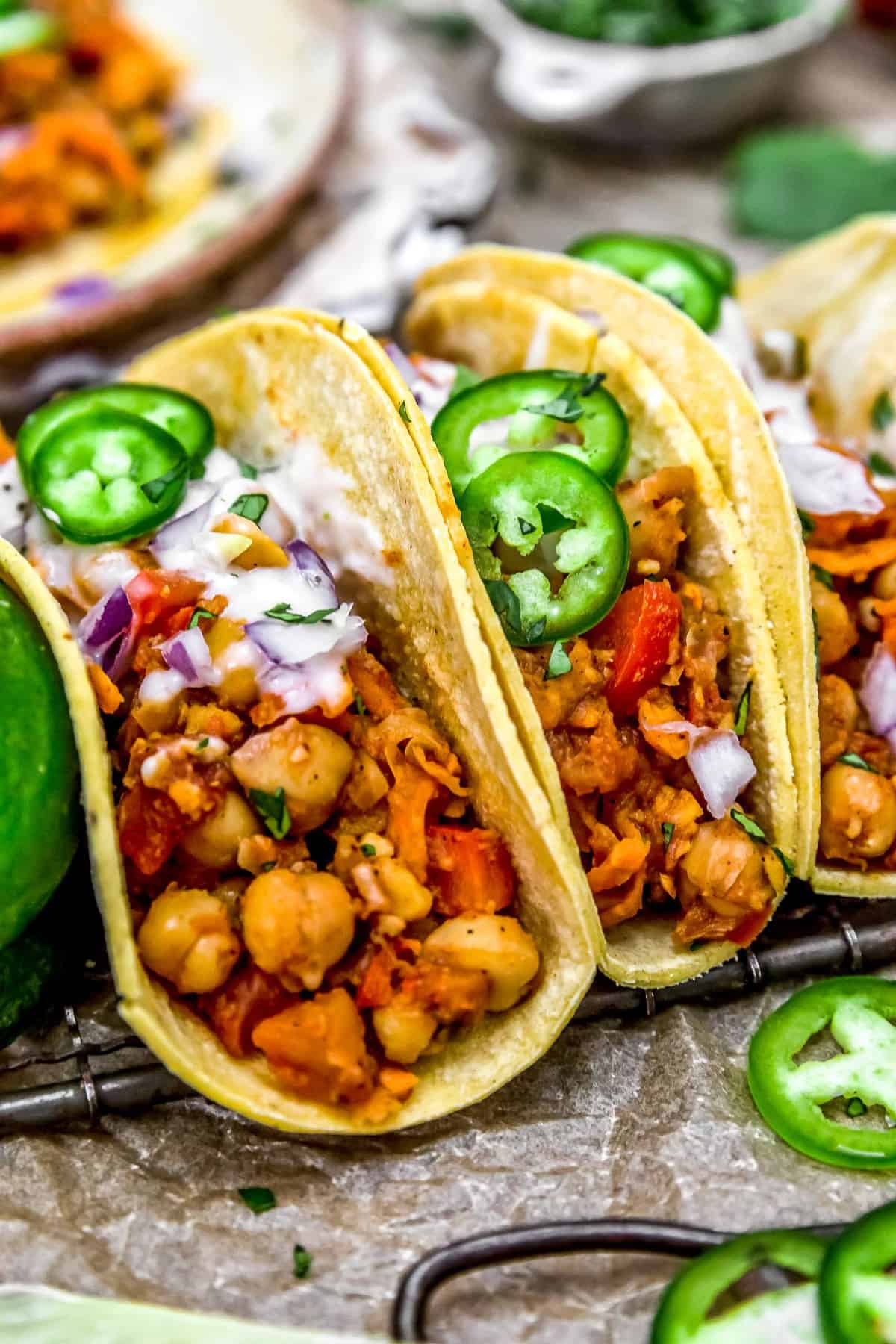 Taking tacos to the next level of flavor, festiveness, and fun with these Spicy Moroccan Tacos! Bold and spicy, these aren't your traditional every day tacos, nope, not at all. These delicious tacos are filled with zesty red onions, spicy jalapeños, sweet red bell peppers, hearty sweet potatoes, bold garlic and ginger, and protein-packed chickpeas, all seasoned with aromatic Moroccan spices! Our Healthy Garlic Sauce is the perfect pairing for these vibrant and tasty tacos.  They will have the whole family seated at the table in a flash.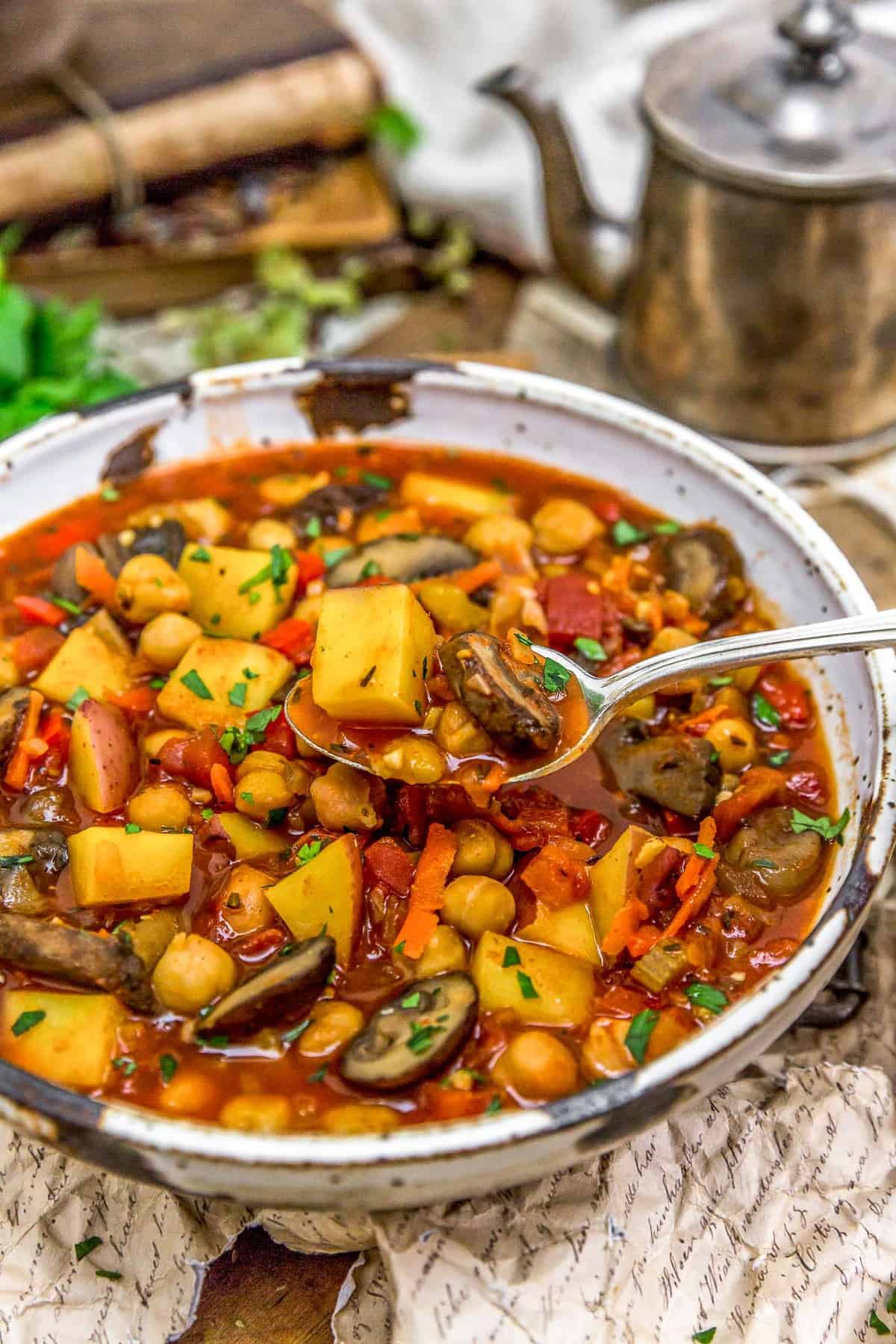 Comforting goodness coming in hot with this amazing stew. This vibrant Vegan Spanish Zarzuela Stew is a nod to the Spanish seafood dish served up in northern Spain. Typically served in street side restaurants, our twist on Zarzuela is a delicious plant based Mediterranean feast. Bursting with wholesome veggies, bold white wine, sweet tomatoes, hearty potatoes, and tasty chickpeas all bathed in a flavorful saffron broth and served up with a side of flatbread for an irresistible stew that the whole family will enjoy.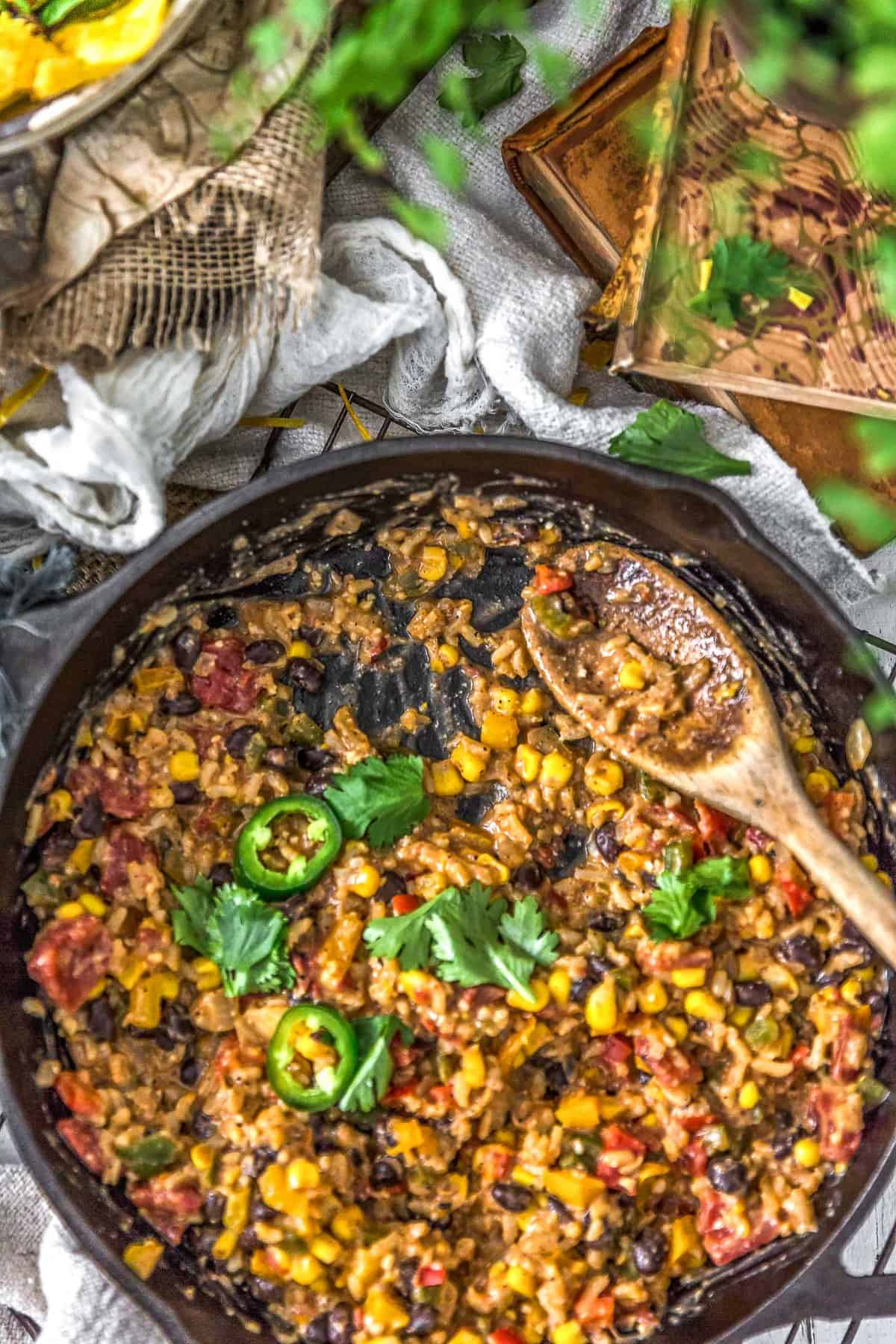 The words "stovetop casserole" is like music to our ears. You just know it's ultra-comforting food that's perfect for keeping you warm and satisfied, and our delicious Creamy Tex-Mex Stovetop Casserole delivers!  This rich and flavorful one-pot wonder is bursting with wholesome goodness. Packed with tons of nutritious ingredients like sweet corn, protein-packed black beans and hearty rice makes it a fabulous dish the whole family will love.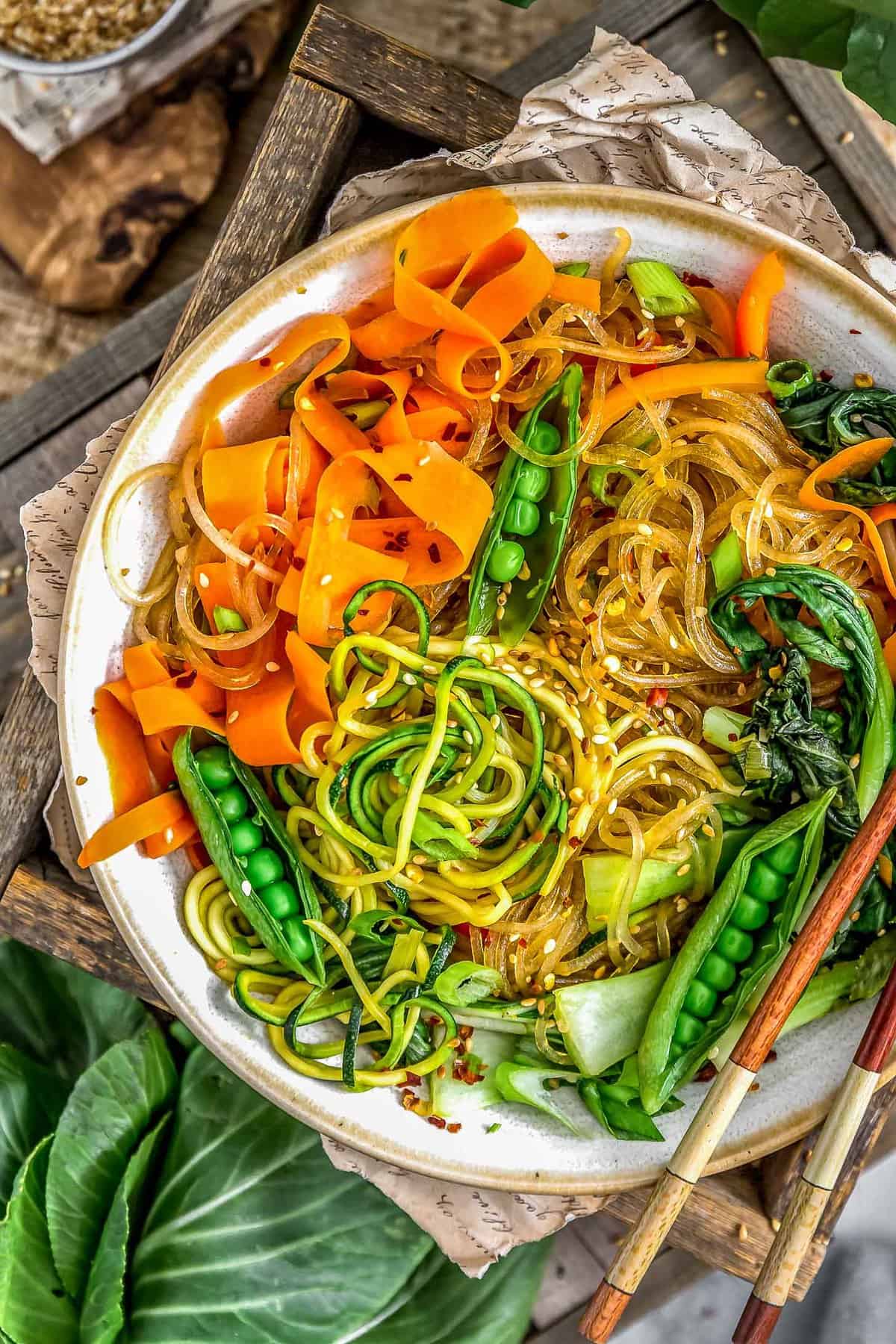 Noodles make everything better; just hearing the word "noodles" puts a smile on our face. What could be better than flavorful, chewy, slurpable noodles pilled high in a bowl? These oil free Vegan Korean Glass Noodles (Jap Chae) are all that and more! Healthy, delicious, and packed with tons of nutritious yummy vegetables and tasty mung bean noodles, this awesome dish is sure to have the whole family running to the dinner table.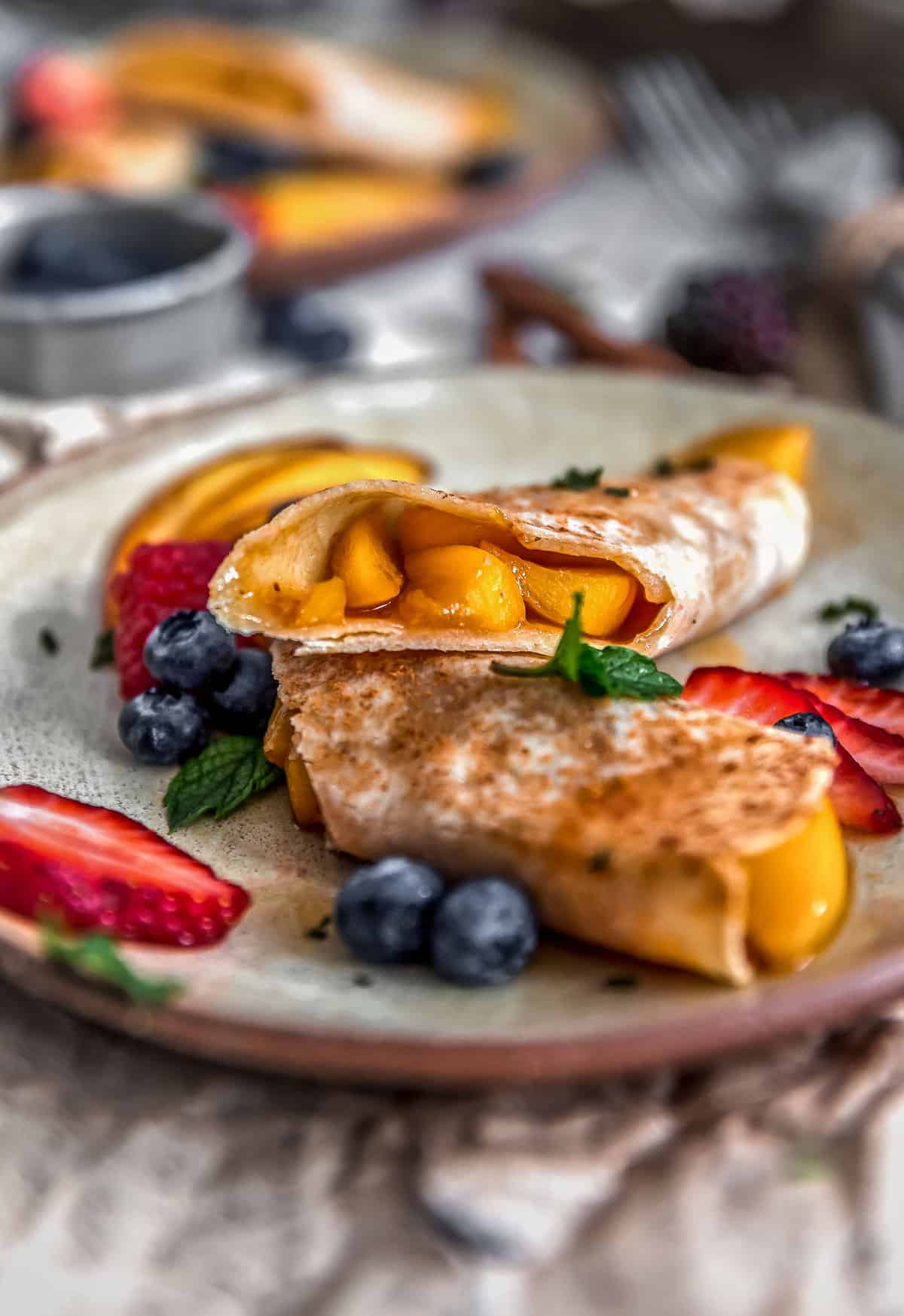 Healthy eating + sweet deliciousness = Peach Pie Tortilla Rolls! Ooey gooey peach filling, wrapped in crispy cinnamon shell is everything you could ever want in a healthy pie peach.  Instead of a traditional pie crust, these beauties are wrapped in a maple-glazed almond flour tortilla, then baked into toasty perfection. Rich, flavorful and spiced perfectly with cinnamony goodness, they are lightly sweet, yet taste decadent.  To be honest, totally tried using a fork, but couldn't shovel this tasty peach pie in fast enough, so totally calling them "hand pies." Messy but oh-so-worth it!