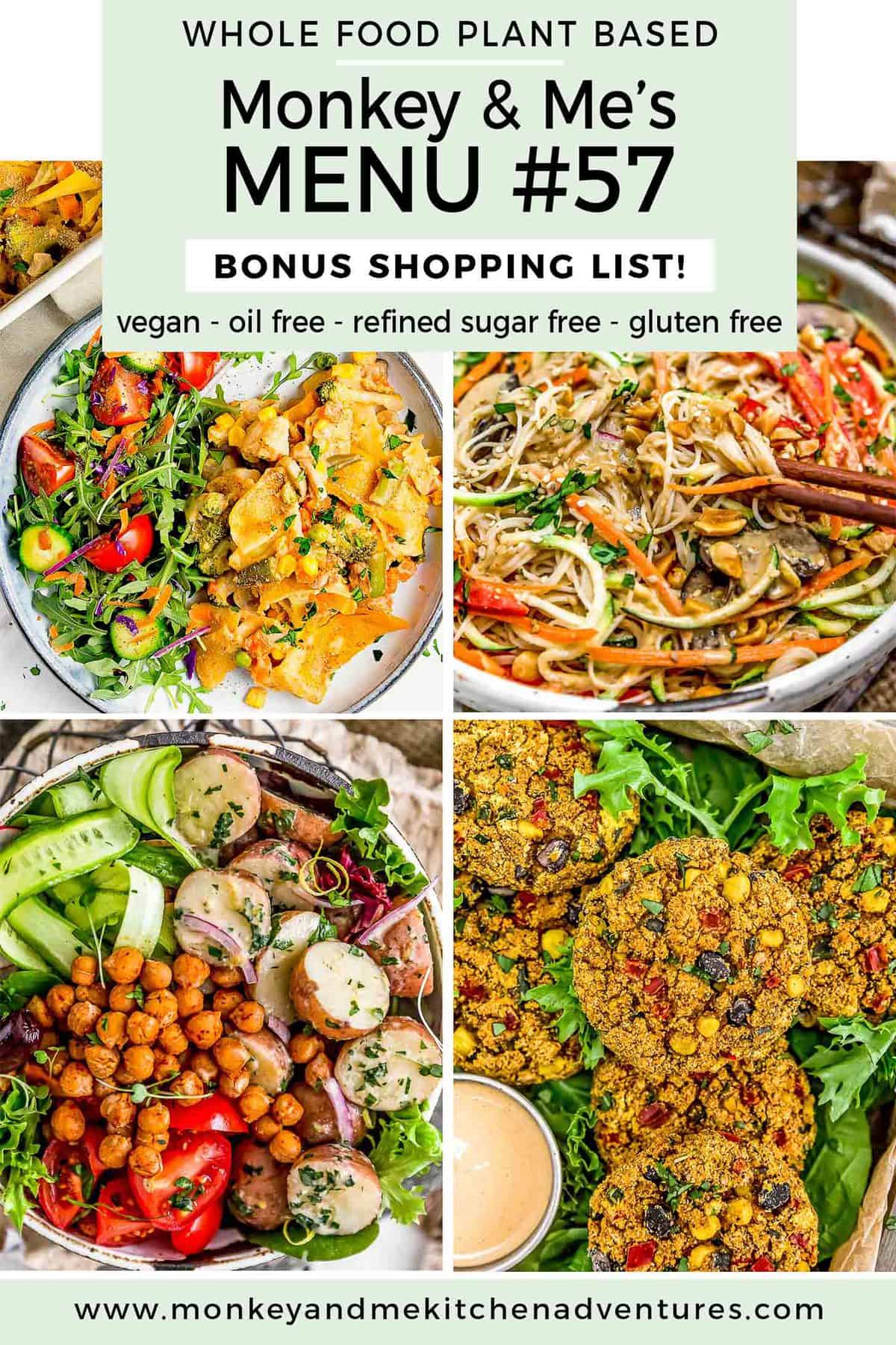 This week's Monkey and Me's Menu features some tasty recipes.  Menu #57 includes a FREE bonus shopping list.  All recipes are Whole Food Plant Based, vegan, plant based, oil free, refined sugar free, no highly processed ingredients, and gluten free.

Downloadable Menu which offers the following:

2 Breakfast ideas
2 Lunch ideas
2 Snack Ideas
5 Dinner Ideas, including a FREE downloaded shopping list (PDF – Below)

A comprehensive (downloadable) shopping list for the 5 Dinners

The shopping list is segmented into the common grocery store sections like "produce, spices, etc." making it easy to pick up these items from your local grocery store.
It also includes product suggestions that are Whole Food Plant Based compliant* for easy reference.  Note: These products are suggestions, please feel free to select your own favorite products.
Includes helpful codes so you can easily subtract items that you choose not to make.

Downloadable Instructions on how the meal plan work.
Note:  The term "Whole Food Plant Based compliant" is from a general standpoint.  There are Whole Food Plant Based diet branches that restrict certain food items.  Our recipes are all Whole Food Plant Based compliant based upon a high-level compliance standpoint. i.e. vegan, plant based, oil free, refined sugar free, minimally processed foods.
Some breakfast, lunch, and snack ideas are simple concepts that require no recipe.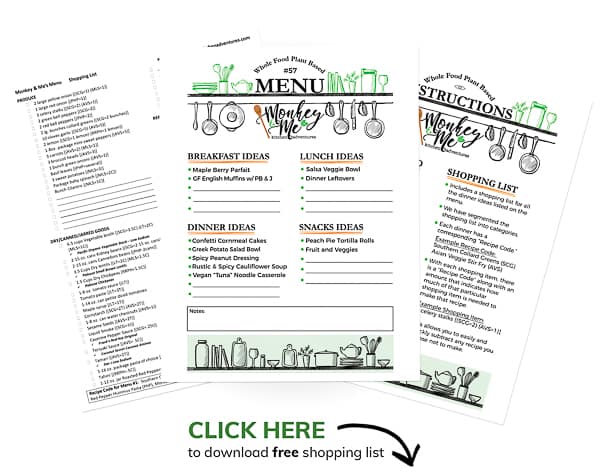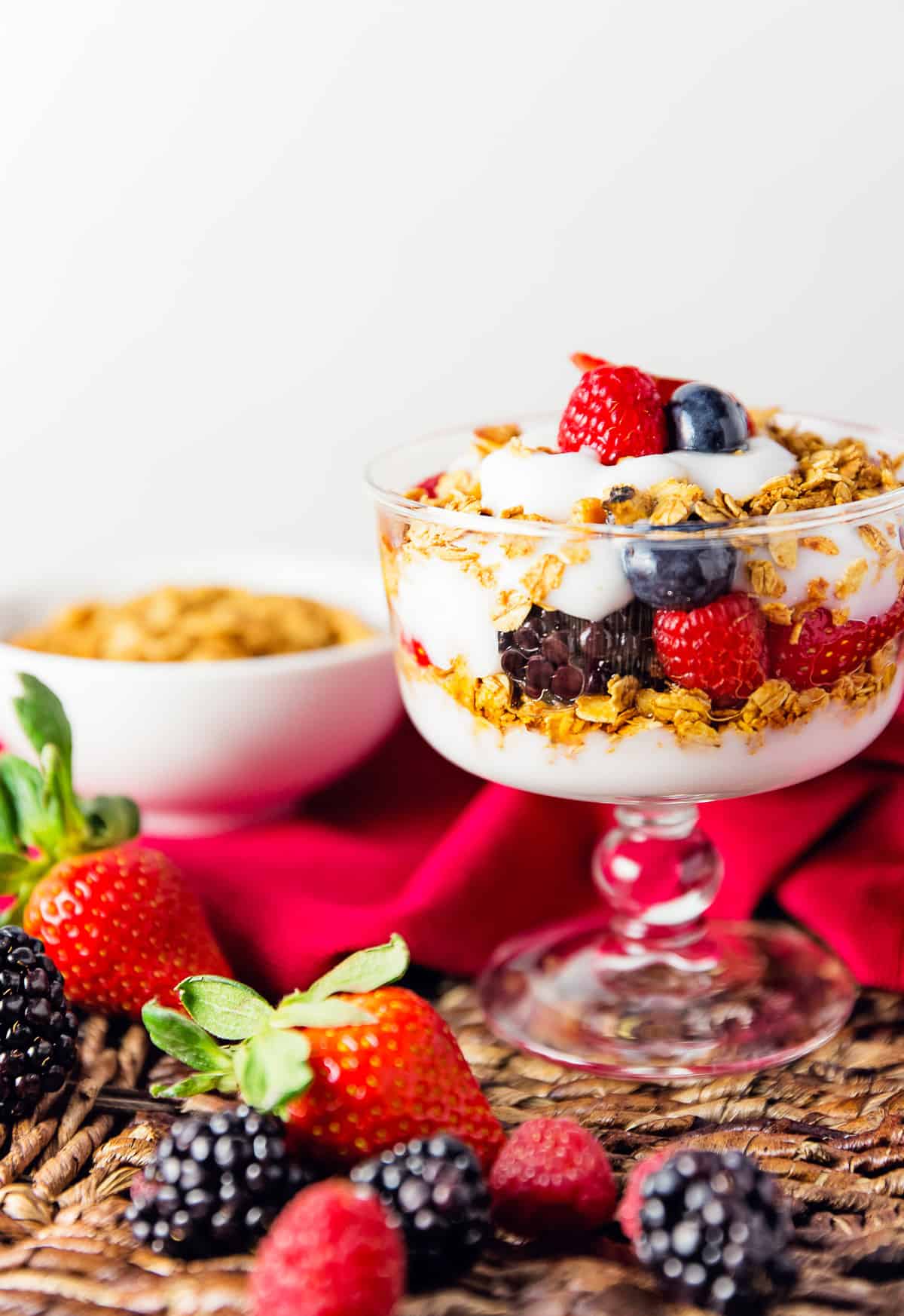 This easy and delicious Maple Berry Parfait is as healthy as it is delicious, making it a perfect Whole Food Plant Based breakfast or dessert.  Made with strawberries, blueberries, raspberries, blackberries, organic pure maple syrup, plant-based yogurt, and a tasty granola consisting of slivered almonds, chopped walnuts, rolled oats, cinnamon, and hint of maple syrup.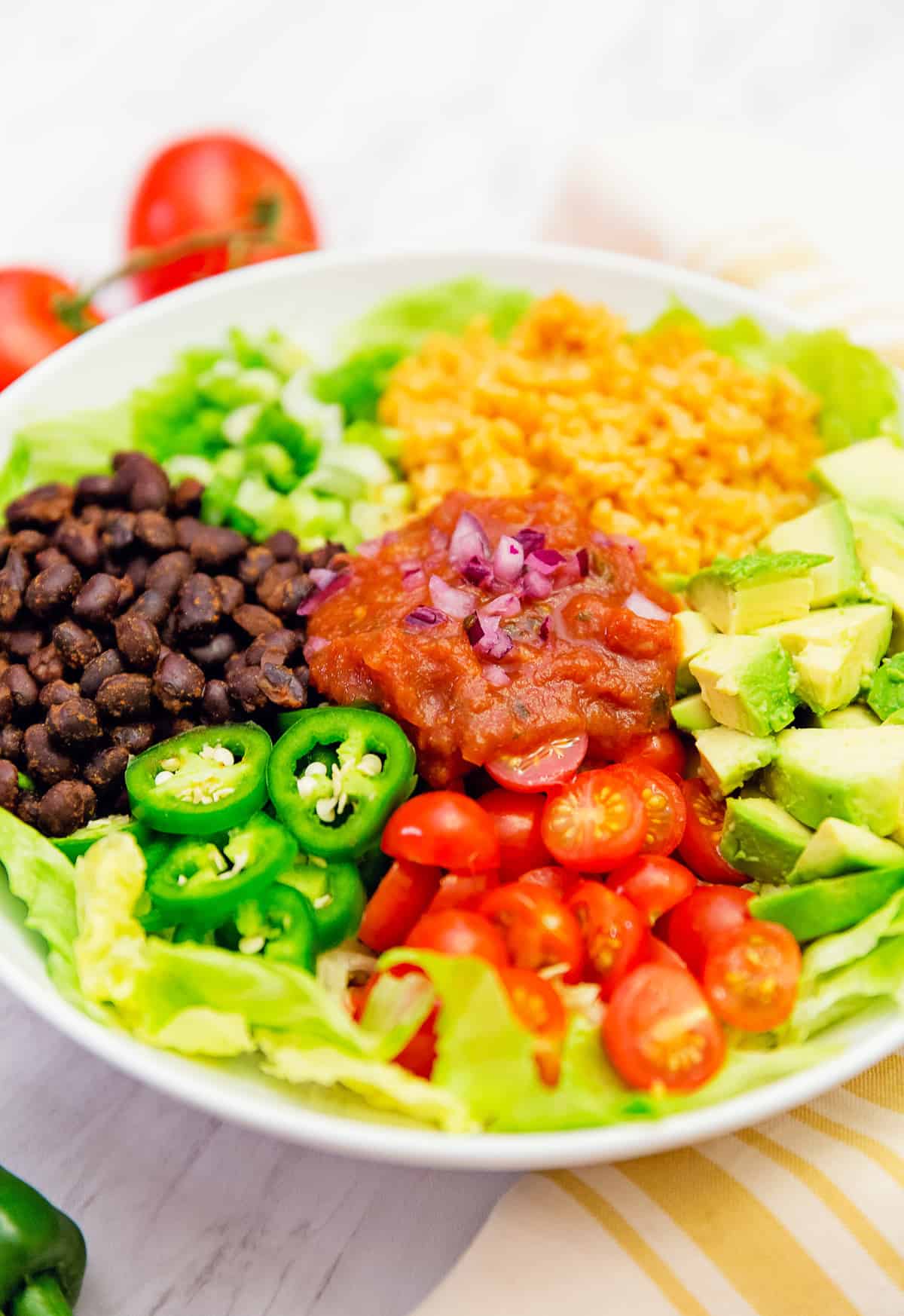 Simple, flavorful, and wholesome, this Salsa Veggie Bowl is perfect for a fast and easy meal that is ultra-satisfying. Bursting with southwestern flavors, this salad is as tasty as it is filling. Mix and match your favorite southwestern veggies creating an awesome salad just to your liking.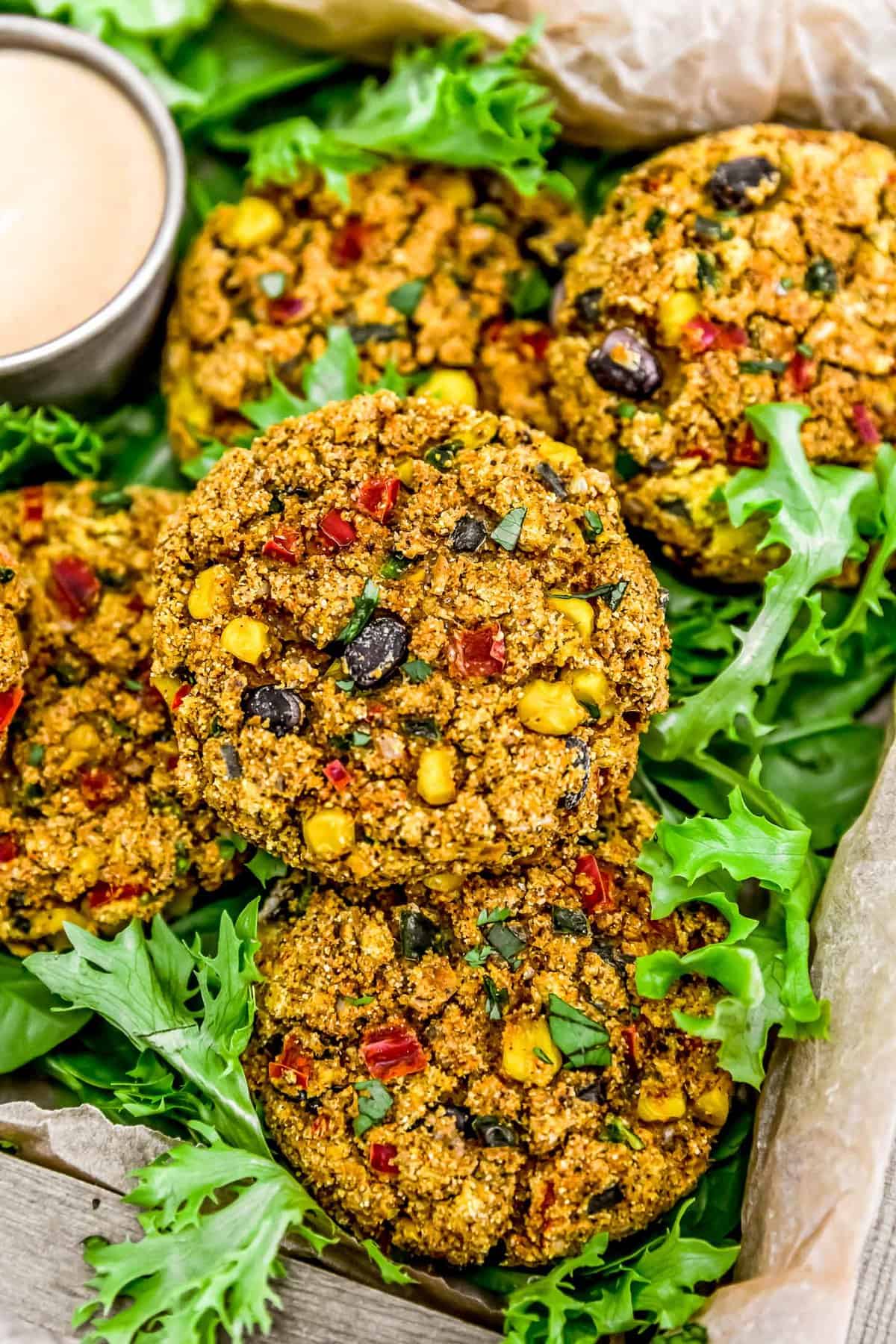 We're experiencing southwestern goodness in patty form, and we want to share the yumminess! Amazingly delicious, vibrant, and packed with flavor, these Confetti Cornmeal Cakes are healthy, satisfying, and nothing short of amazing! These patties are beautifully seasoned and bursting with sweet bell peppers, spicy jalapeños, zesty red onions, tasty corn, hearty black beans, and baked to perfection. These cornmeal cakes boast a crunchy exterior, tender cornmeal interior and served with your favorite sauce, makes for an amazing dinner that will have the whole family running to the table.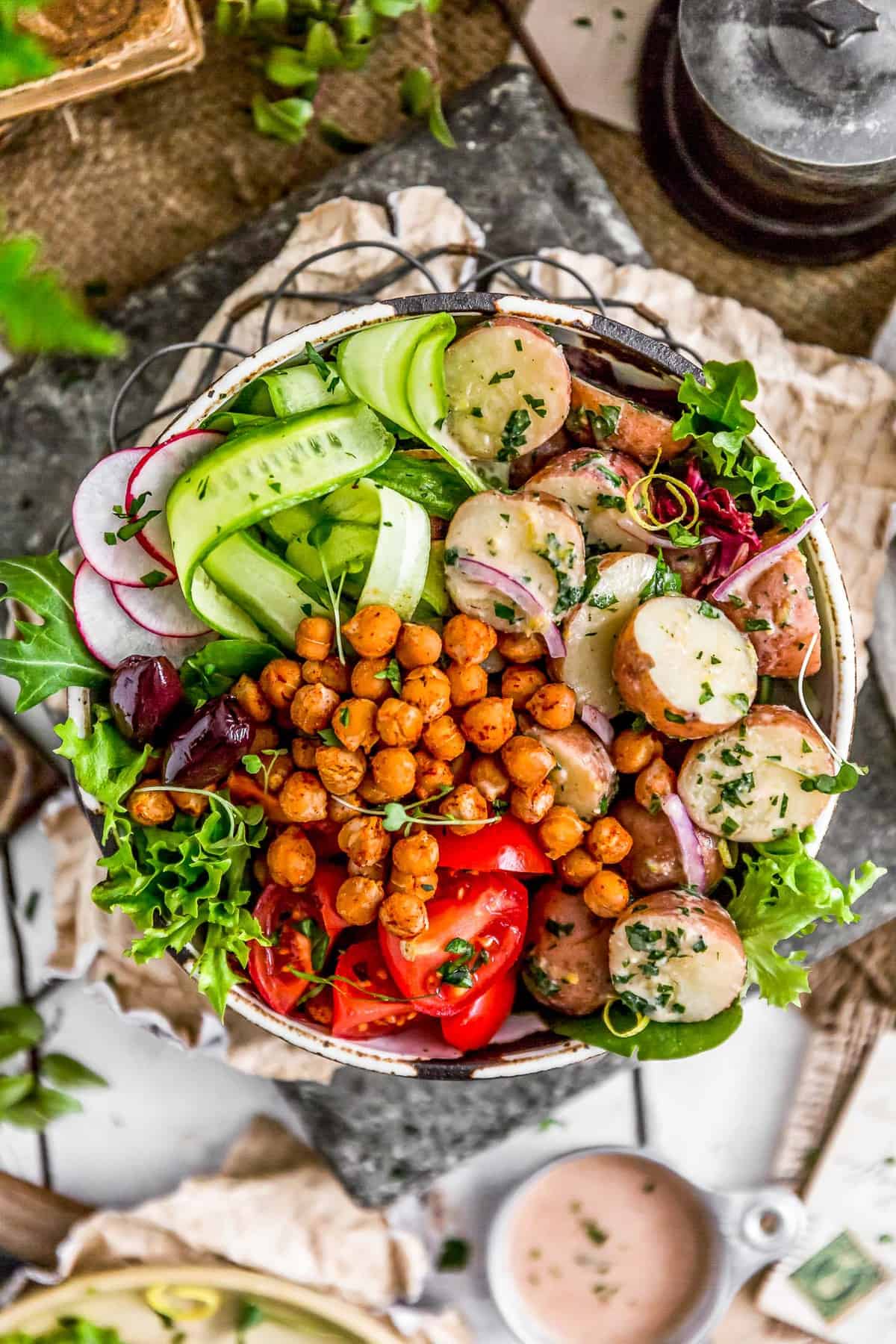 Running out of things to do with potatoes? HAHA – just kidding, we know that's impossible! We are potato lovers too, and we are SO excited to share a new delicious dish to add to your repertoire. Warm, zesty and oh-so-satisfying, this warm Greek Potato Salad is bursting with lemony goodness and super easy to make! Best served warm or at room temperature, this simple potato dish makes for a fantastic side or picnic dish.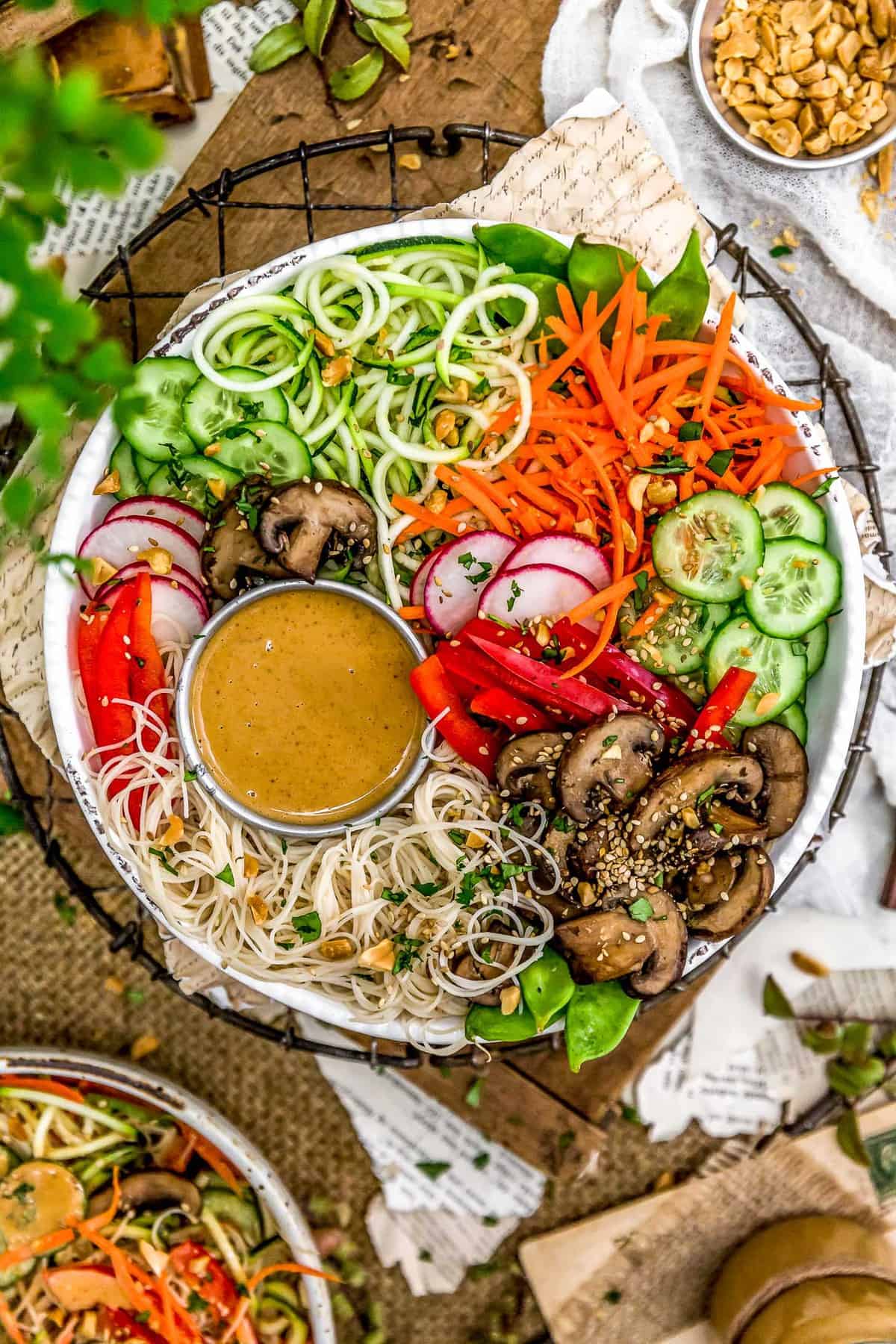 Calling all peanut lovers, this healthy and downright delicious oil free Spicy Peanut Dressing is fast, easy, and the quickest way to savory peanut heaven that we know. Sweet, tangy, and a little POW of spice, this saucy goodness will make your taste buds come alive with its rich flavors and creamy texture. This tasty dressing is perfect for drenching salads, dunking rolls, and dolloping on tasty bowls.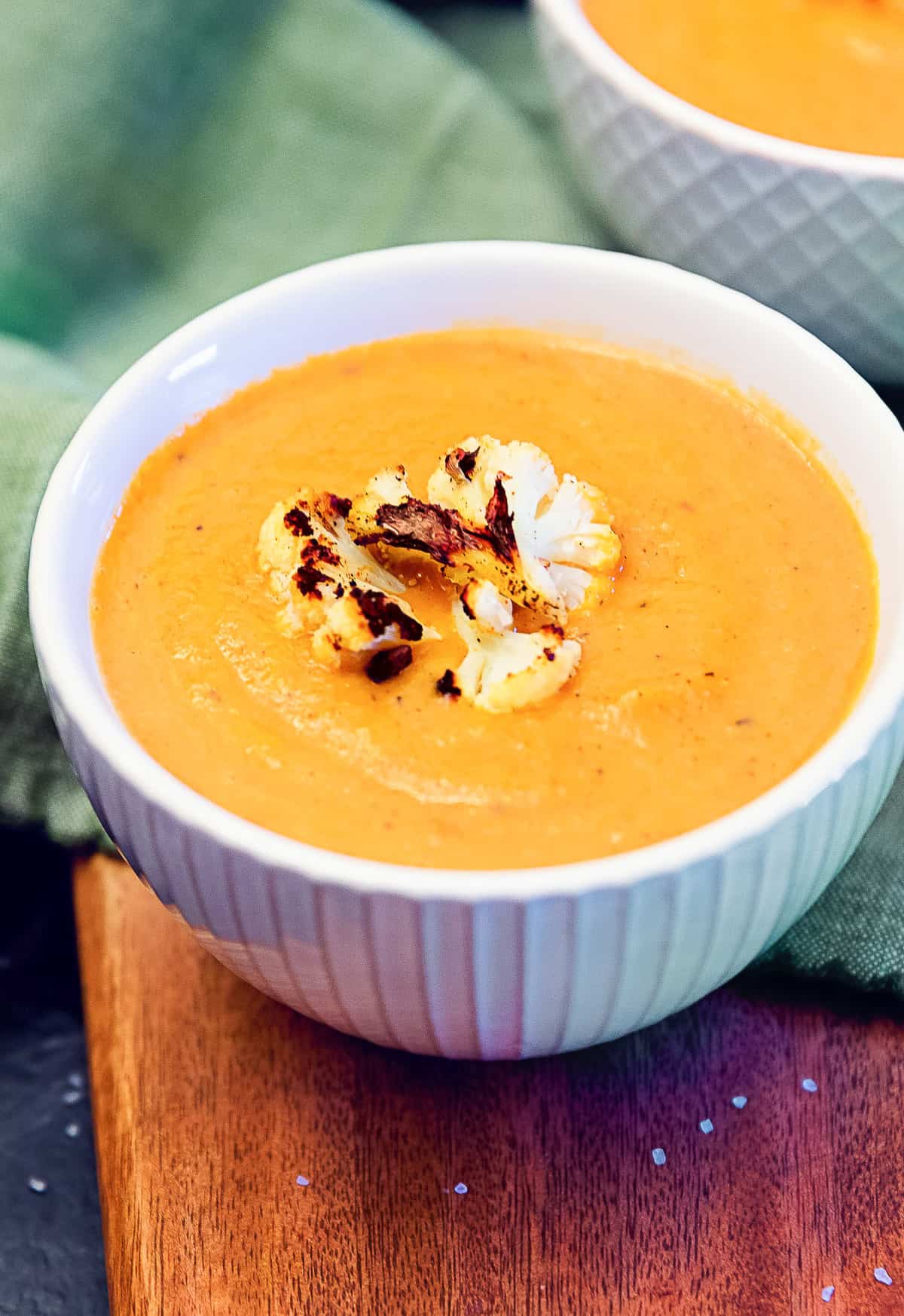 Creamy, rich, and brimming with flavor, this Rustic and Spicy Cauliflower Soup packed with nourishing goodness and a delightful "kick" of spice. Cauliflower shines in this vibrant dish, and it's a wonderful go-to Whole Food Plant Based soup.
Comfort food at its finest, this warm and deliciously creamy Vegan "Tuna" Noodle Casserole is a classic remake.  Packed with healthy vegetables, tasty noodles, and a flavorful sauce, it is sure to be a new family favorite.  A fabulous Whole Food Plant Based recipe.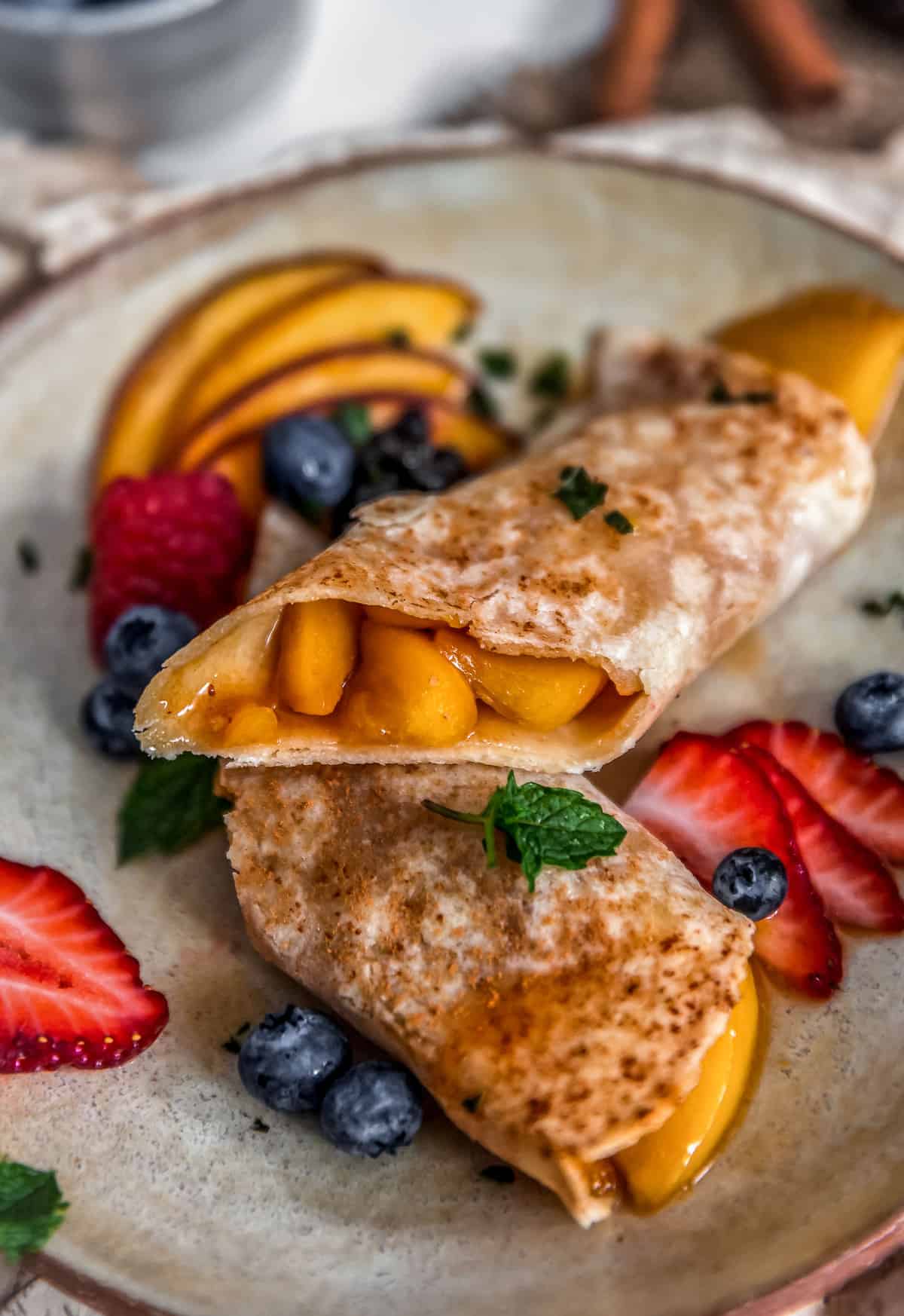 Healthy eating + sweet deliciousness = Peach Pie Tortilla Rolls! Ooey gooey peach filling, wrapped in crispy cinnamon shell is everything you could ever want in a healthy pie peach. To be honest, totally tried using a fork, but couldn't shovel this tasty peach pie in fast enough, so totally calling them "hand pies." Messy but oh-so-worth it! Not only is the peach pie filling delicious, it's versatile. Instead of tortilla rolls, you can place the peach filling on plant yogurt and top with some yummy granola for a peaches and cream parfait, or you can put it on top of nice cream for a peach pie sundae. There are so many delicious ways to use this awesome filling.