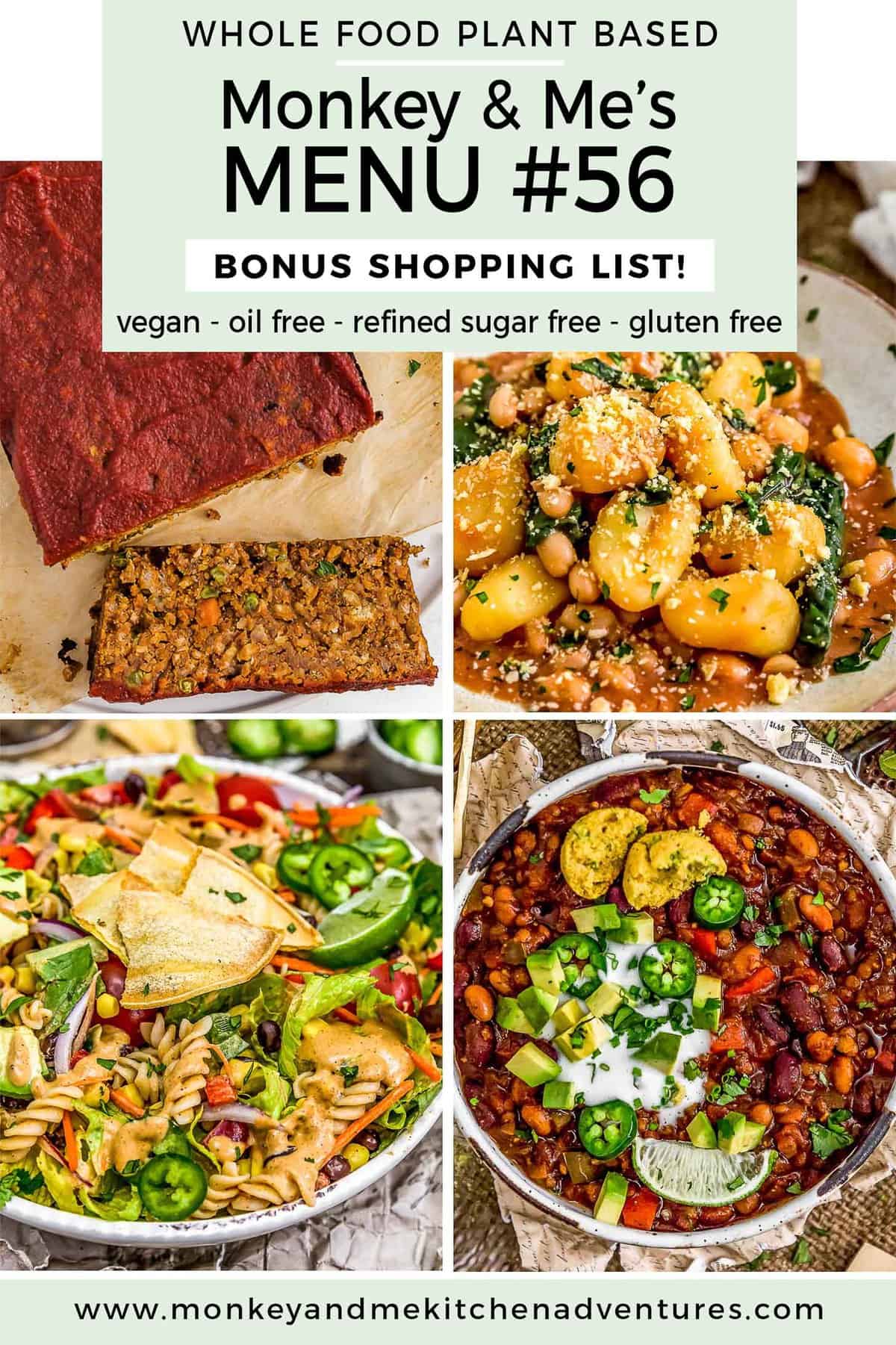 This week's Monkey and Me's Menu features some tasty recipes.  Menu #56 includes a FREE bonus shopping list.  All recipes are Whole Food Plant Based, vegan, plant based, oil free, refined sugar free, no highly processed ingredients, and gluten free.

Downloadable Menu which offers the following:

2 Breakfast ideas
2 Lunch ideas
2 Snack Ideas
5 Dinner Ideas, including a FREE downloaded shopping list (PDF – Below)

A comprehensive (downloadable) shopping list for the 5 Dinners

The shopping list is segmented into the common grocery store sections like "produce, spices, etc." making it easy to pick up these items from your local grocery store.
It also includes product suggestions that are Whole Food Plant Based compliant* for easy reference.  Note: These products are suggestions, please feel free to select your own favorite products.
Includes helpful codes so you can easily subtract items that you choose not to make.

Downloadable Instructions on how the meal plan work.
Note:  The term "Whole Food Plant Based compliant" is from a general standpoint.  There are Whole Food Plant Based diet branches that restrict certain food items.  Our recipes are all Whole Food Plant Based compliant based upon a high-level compliance standpoint. i.e. vegan, plant based, oil free, refined sugar free, minimally processed foods.
Some breakfast, lunch, and snack ideas are simple concepts that require no recipe.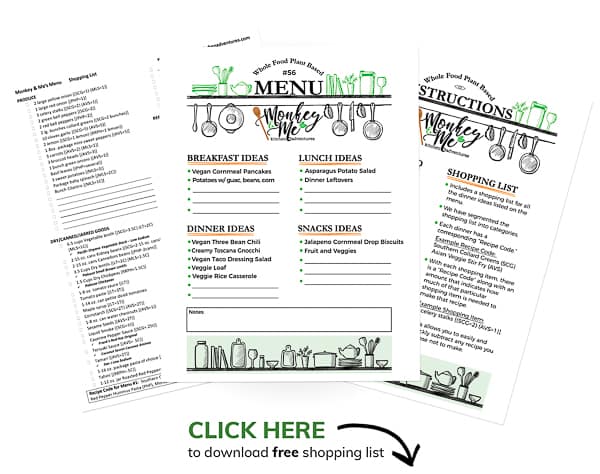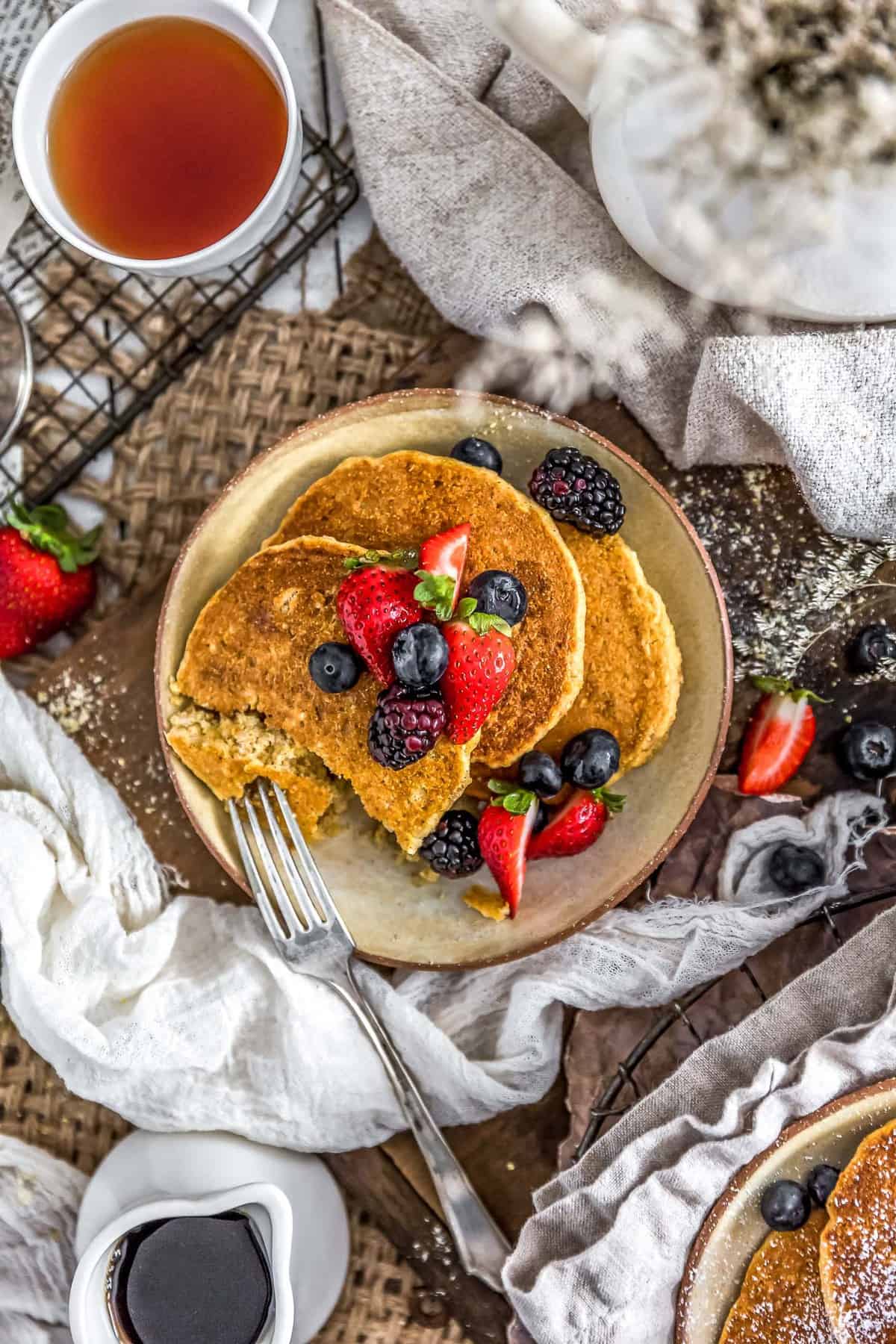 When comfort food and healthy come together for breakfast in the most delicious way, you get these perfectly light and fluffy Healthy Vegan Cornmeal Pancakes. Cornmeal pancakes also fondly known as Johnny cakes, corn cakes, or hoe cakes are hearty and satisfying, sure to keep your belly happy until lunch rolls around. Packed full of healthy, feel-good ingredients, you can be assured that every bite will be brimming with deliciousness.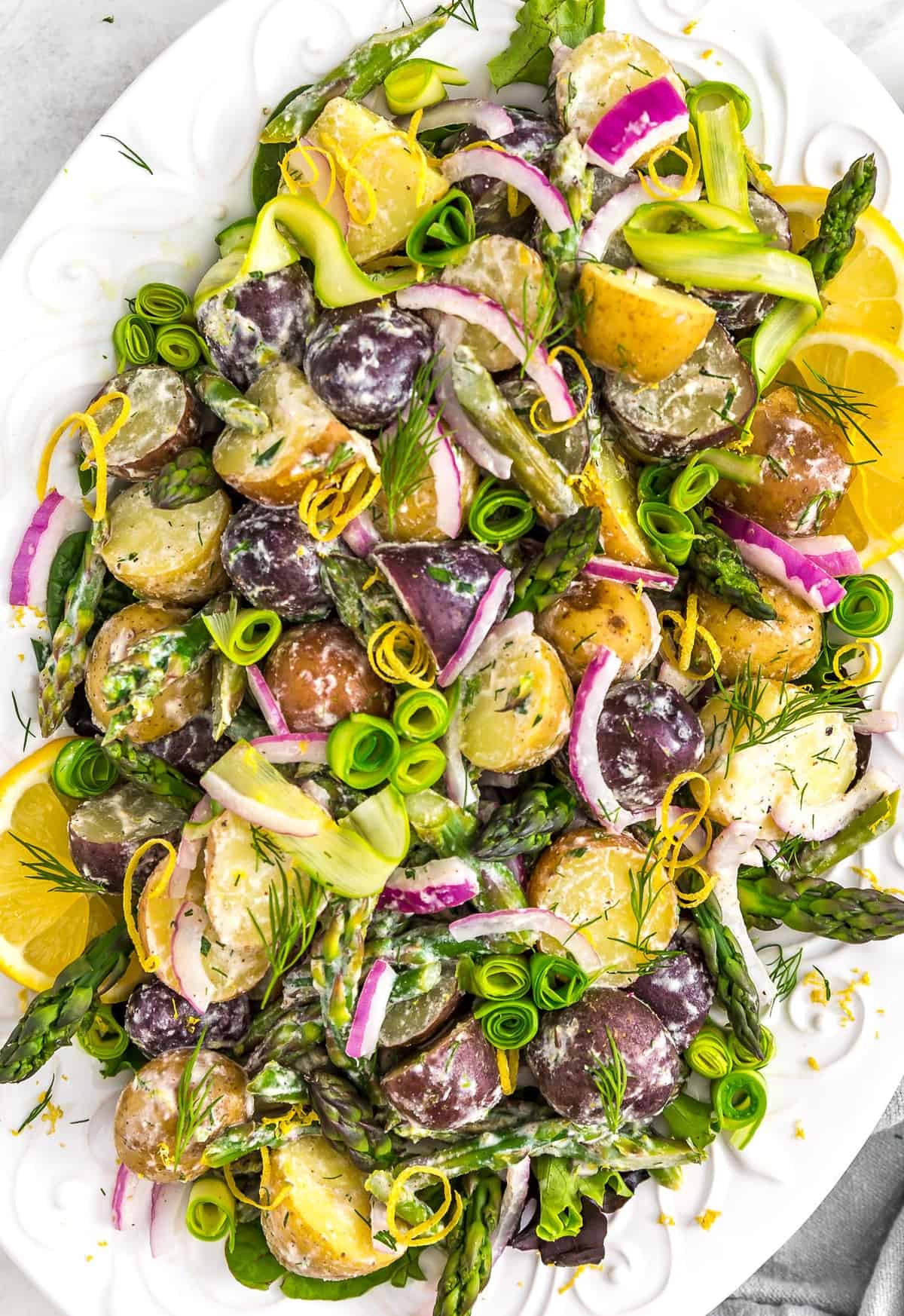 Hearty potatoes, bright earthy asparagus, and sweet red onions tossed in a luscious, lemony dressing is the "key to the mint!" This healthy vegan Lemon Herb Asparagus Potato Salad will quickly become a family favorite, perfect for picnics and parties!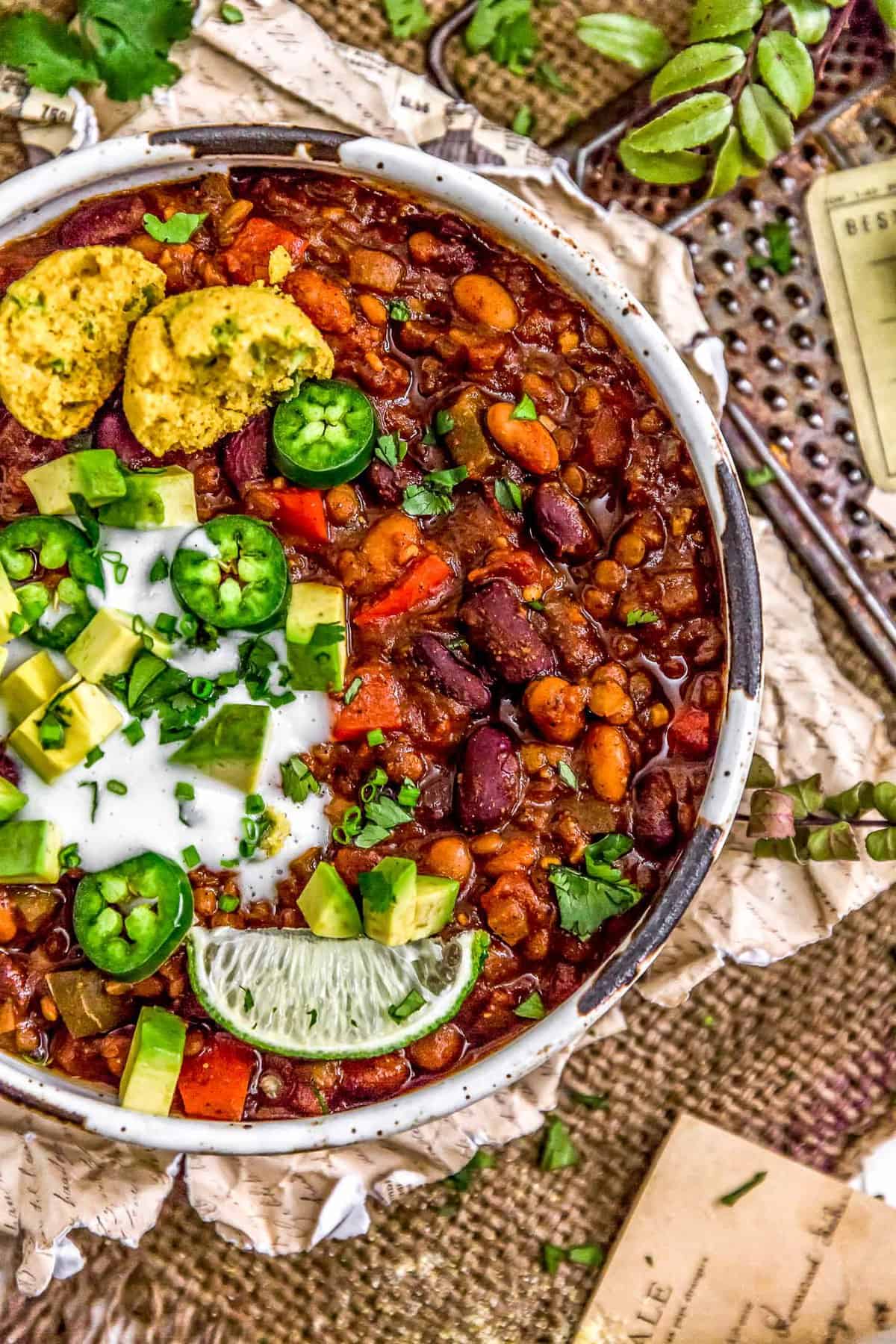 Nothing crazy to see here, just a mouth-gasmic chili bowl that is all things comforting, flavorful and versatile. This easy to make Vegan Three Bean Chili is bursting with deliciously bold and spicy flavors.  It is sure to be a hit with both plant-based and meat eaters alike. Healthy, boasting no oil, this nourishing chili will make all your chili dreams come true. It's perfect for a quick weeknight dinner in the Instant Pot. Plus, Stove top instructions make this recipe flexible. Eat this goodness on its own or piled high on baked potatoes, salads, nachos, fries, buns, and so much more!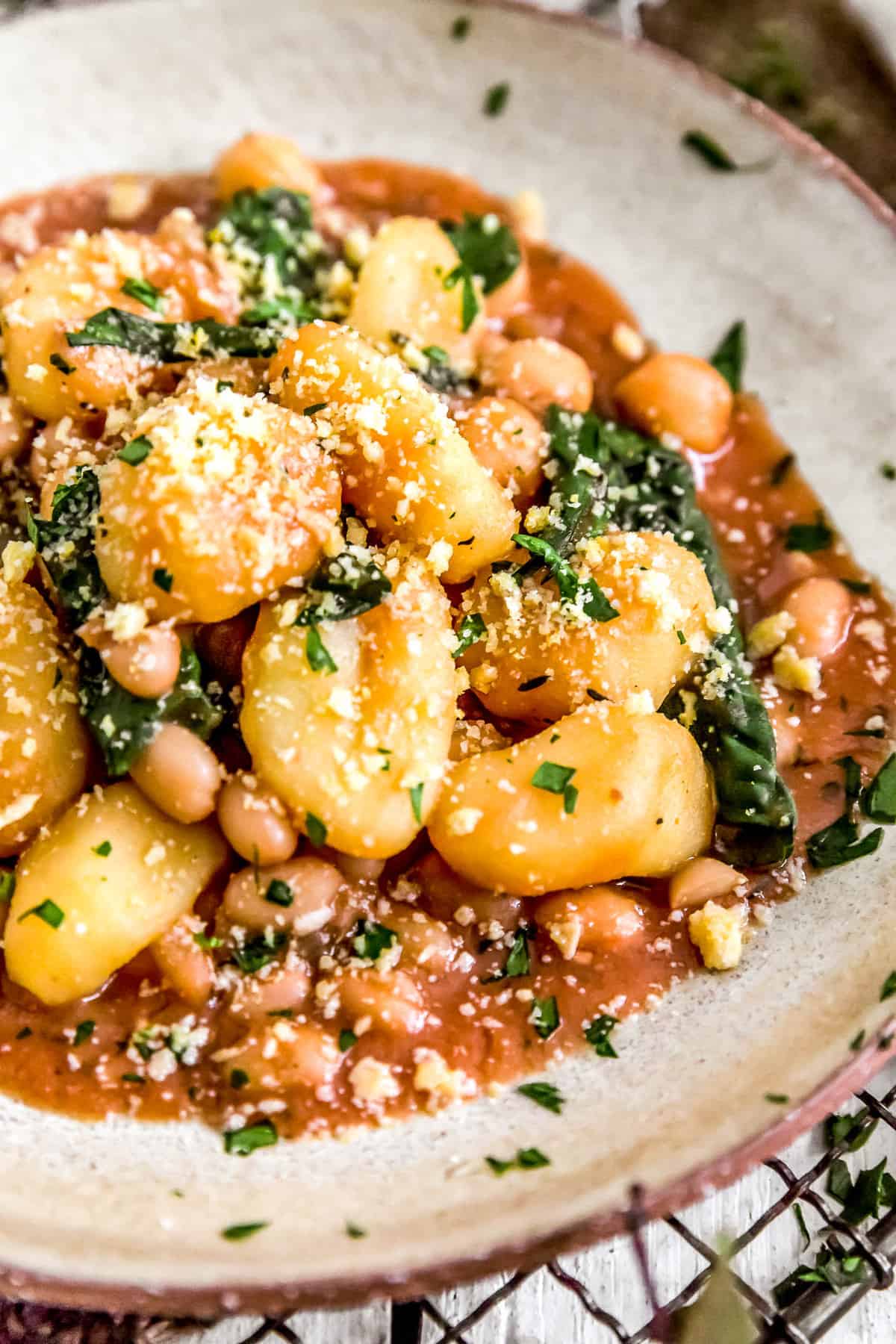 You guys, this saucy pasta goodness totally delivers! Ultra-comforting, flavorful, and easy to make, this Creamy Toscana Gnocchi is high-fiving good! Tasty sundried tomatoes, hearty navy beans and chickpeas, nutrient-packed Tuscan kale, and pillowy gnocchi are all bathed in a rich, creamy rose sauce for an excellent meal that is sure to please. Ready in 30 minutes, this tasty Italian dish is perfect for weeknight meals and fancy dinners alike.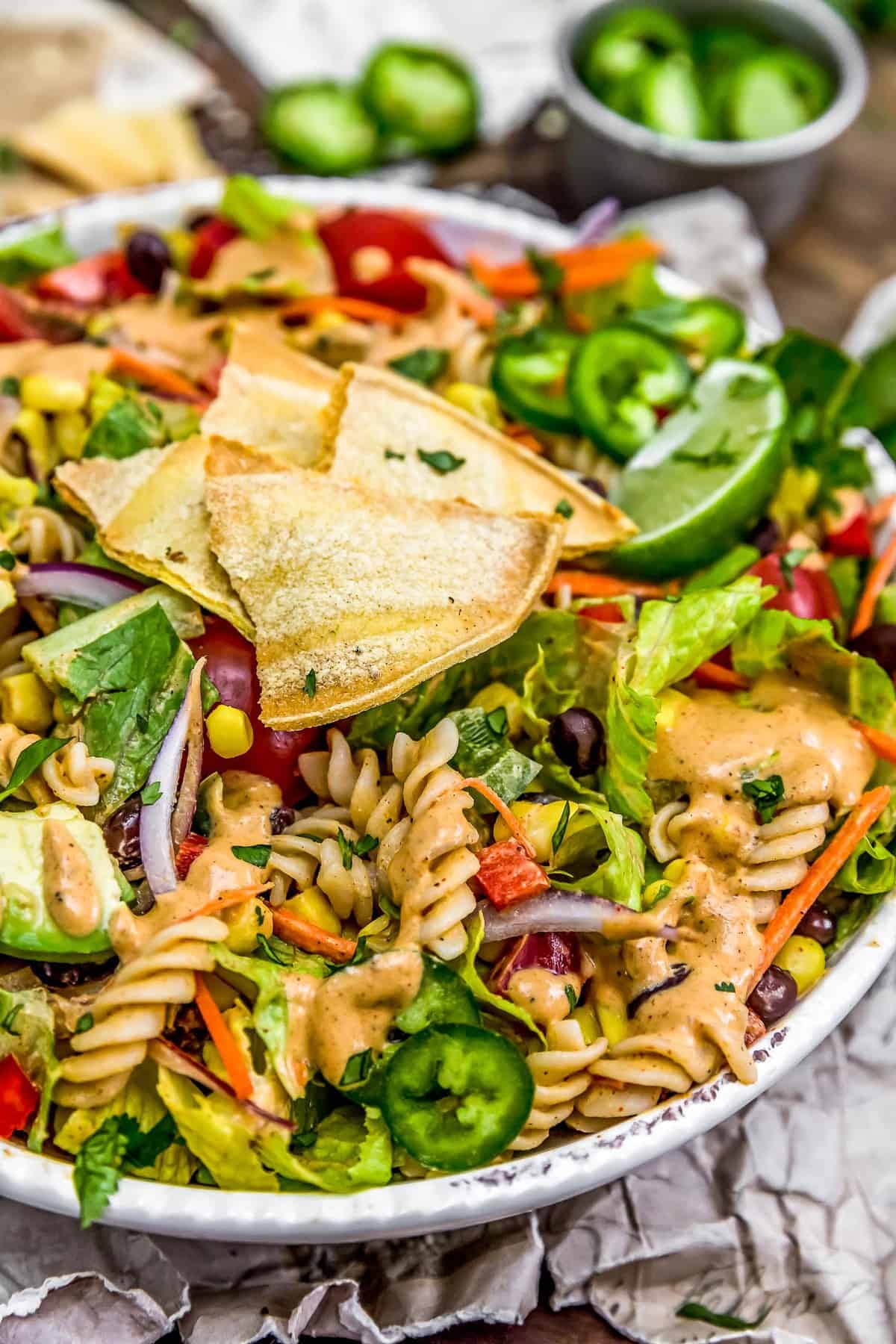 Another day, another salad and we aren't topping rainbow goodness with just any dressing. No way, we are taking taste buds to flavor town with this NEW Vegan Creamy Taco Dressing. This bold saucy deliciousness is all about rich aromatic spices, velvety cashew cream, and tangy vinegar. This taco lover's dressing is healthy, flavorful, and perfect for drizzling, dunking, dolloping fun.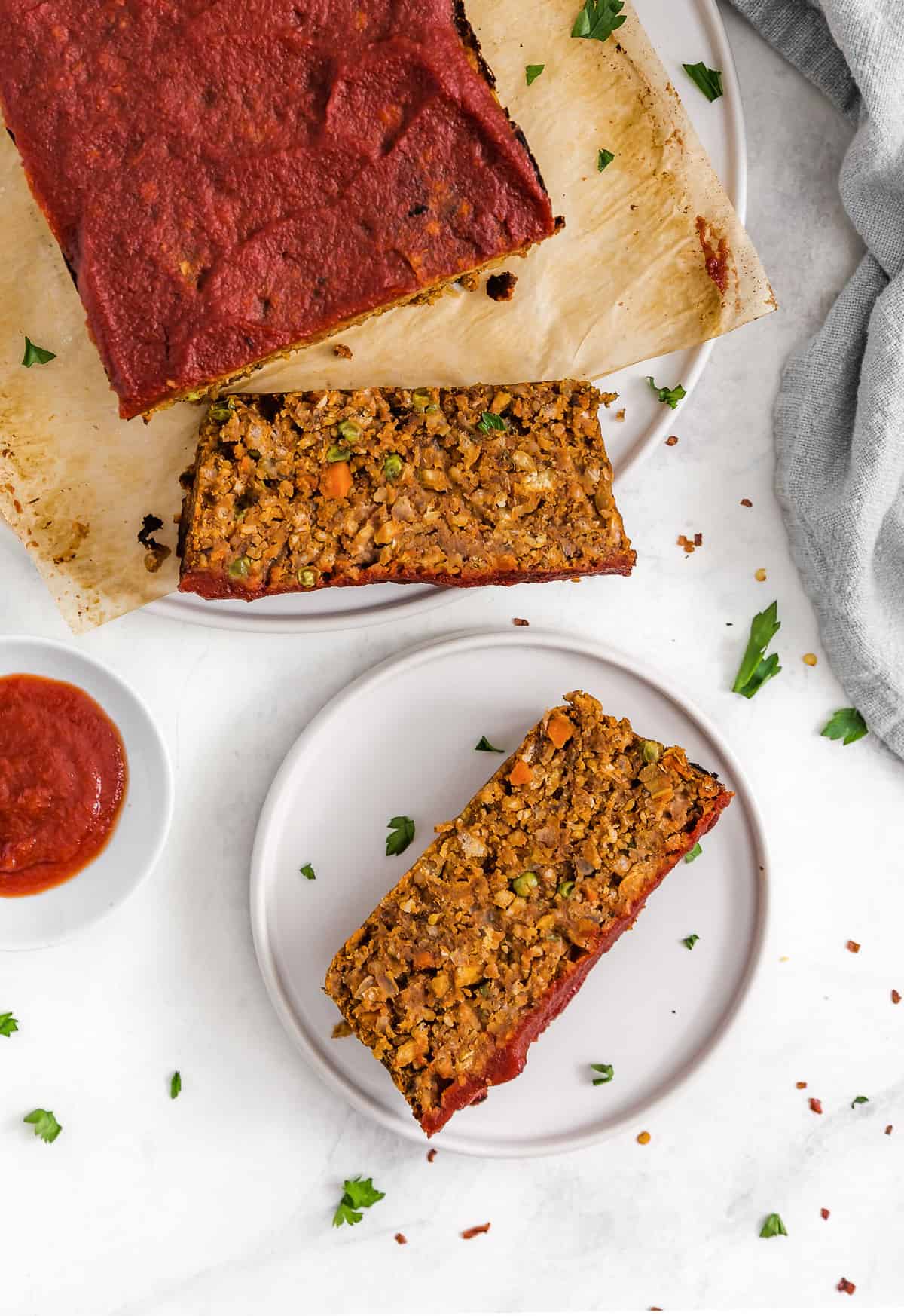 This incredibly flavorful, hearty and filling vegan Veggie Loaf is making our tastebuds do the happy dance! Healthy and delicious, perfectly seasoned, and amazing texture, you'll be coming back for seconds!  With this Whole Food Plant Based recipe in your arsenal, it's go time!
Our fabulous Whole Food Plant Based Veggie Rice Casserole is hearty and satisfying, healthy and delicious, and made from scratch with nourishing veggies. Yum!  A perfect Whole Food Plant Based dish the whole family with love.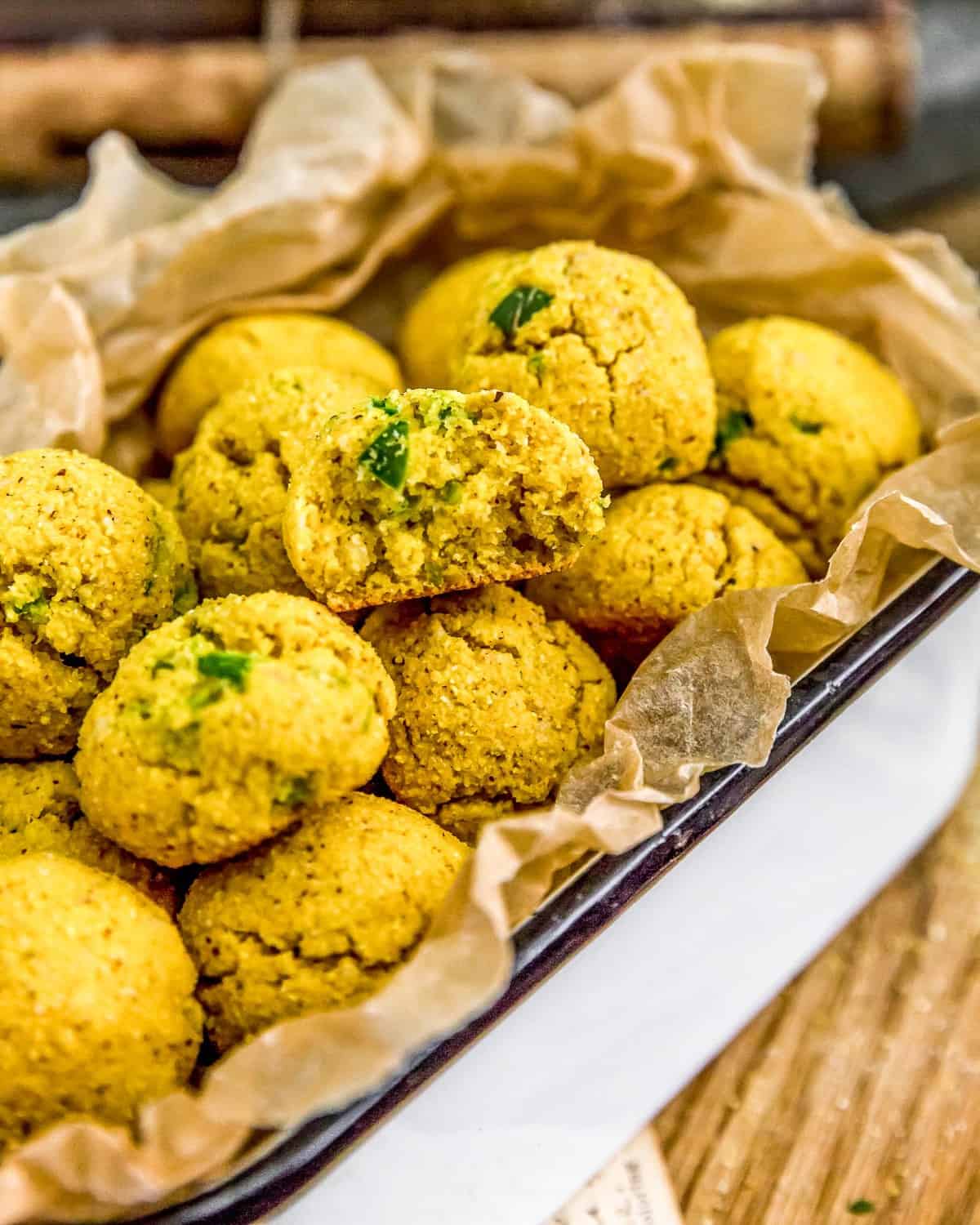 Calling all cornbread lovers! Healthy and wholesome, these simple mini Jalapeño Cornmeal Drop Biscuits are SO addicting! Perfectly tender and filled with jalapeño and cornmeal goodness, they make for excellent cornmeal dippers in your favorite chilis or soups.  Slightly sweet with a crisp exterior and fluffy interior they are full of flavor.