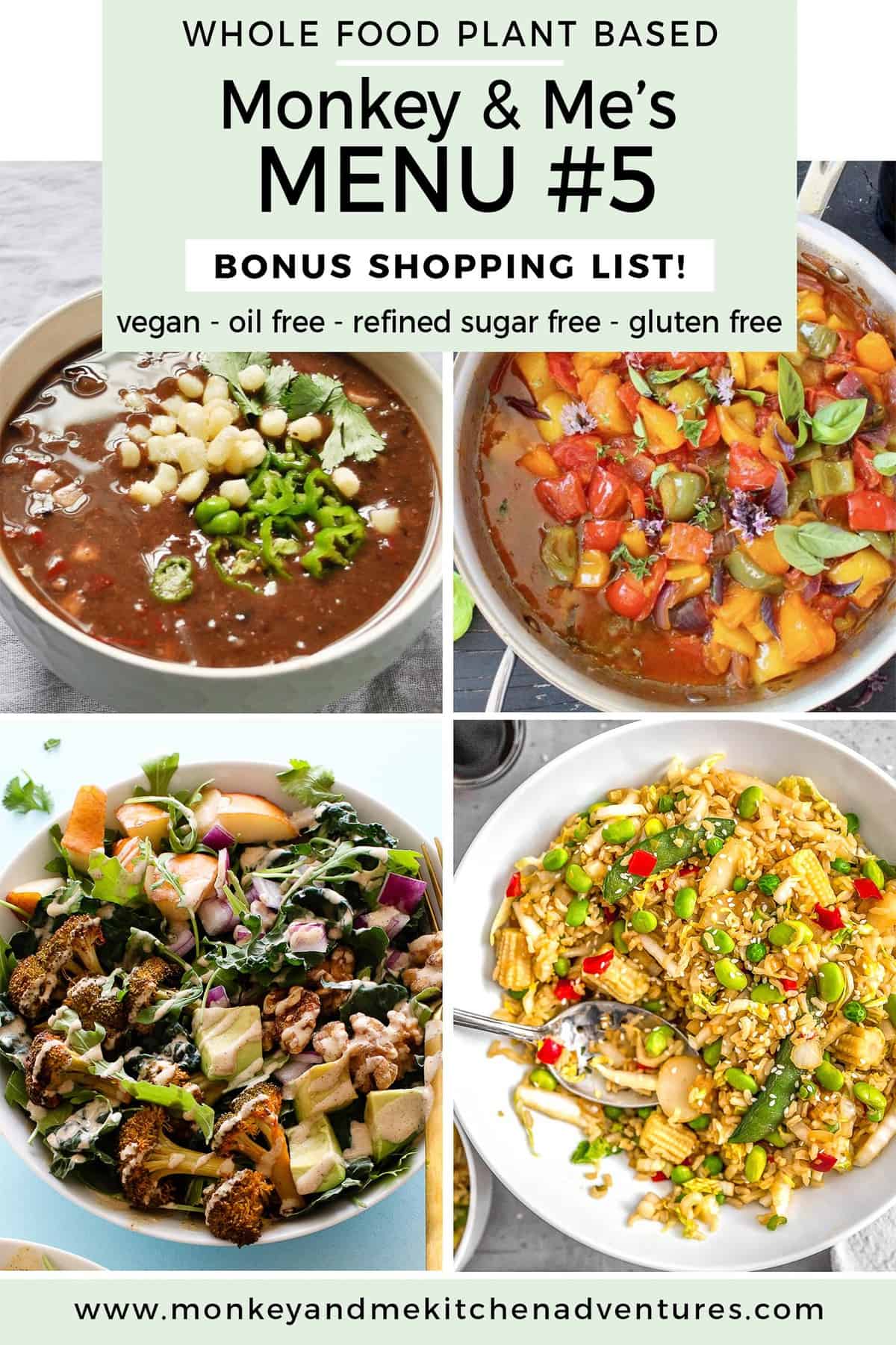 We are so happy to share with you that our Monkey and Me Weeknight Meal Menus have been huge hits.  We received a lot of excellent feedback.  This week we are very excited to feature some of our favorite foodie bloggers in Menu #5.  All recipes are Whole Food Plant Based, vegan, no oil, no refined sugar, no highly processed ingredients, and gluten free.
This super tasty menu features delicious dishes from Cassidy at Cozy Peach Kitchen, Florentina at Veggie Society, and Lauren at Flora & Vino, as well as featuring a few of our own dishes.  😉
Menu #5 meal plan features the following:
Downloadable Menu which offers the following:

2 Breakfast ideas
2 Lunch ideas
2 Snack Ideas
5 Dinner Ideas, including a shopping list

A comprehensive (downloadable) shopping list for the 5 Dinners

The shopping list is segmented into the common grocery store sections like "produce, spices, etc." making it easy to pick up these items from your local grocery store.
It also includes product suggestions that are Whole Food Plant Based compliant* for easy reference.  Note: These products are suggestions, please feel free to select your own favorite products.
Includes helpful codes so you can easily subtract items that you choose not to make.

Downloadable Instructions on how the meal plan work.
Note:  The term "Whole Food Plant Based compliant" is from a general standpoint.  There are Whole Food Plant Based diet branches that restrict certain food items.  Our recipes are all Whole Food Plant Based compliant based upon a high-level compliance standpoint. i.e. vegan, no oil, no refined sugar, minimally processed foods.
Some breakfast, lunch, and snack ideas are simple concepts that require no recipe.
Meal Plan #5 includes the following recipes: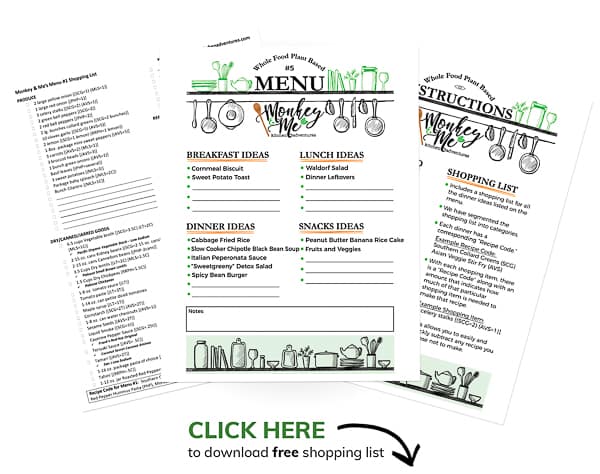 Fast and easy, this tasty Cornmeal Biscuit is slightly sweet, and is perfect with a bowl of your favorite stew or simply as a breakfast treat, toasted and slathered with jam, making this cute cornmeal biscuit a delicious Whole Food Plant Based recipe!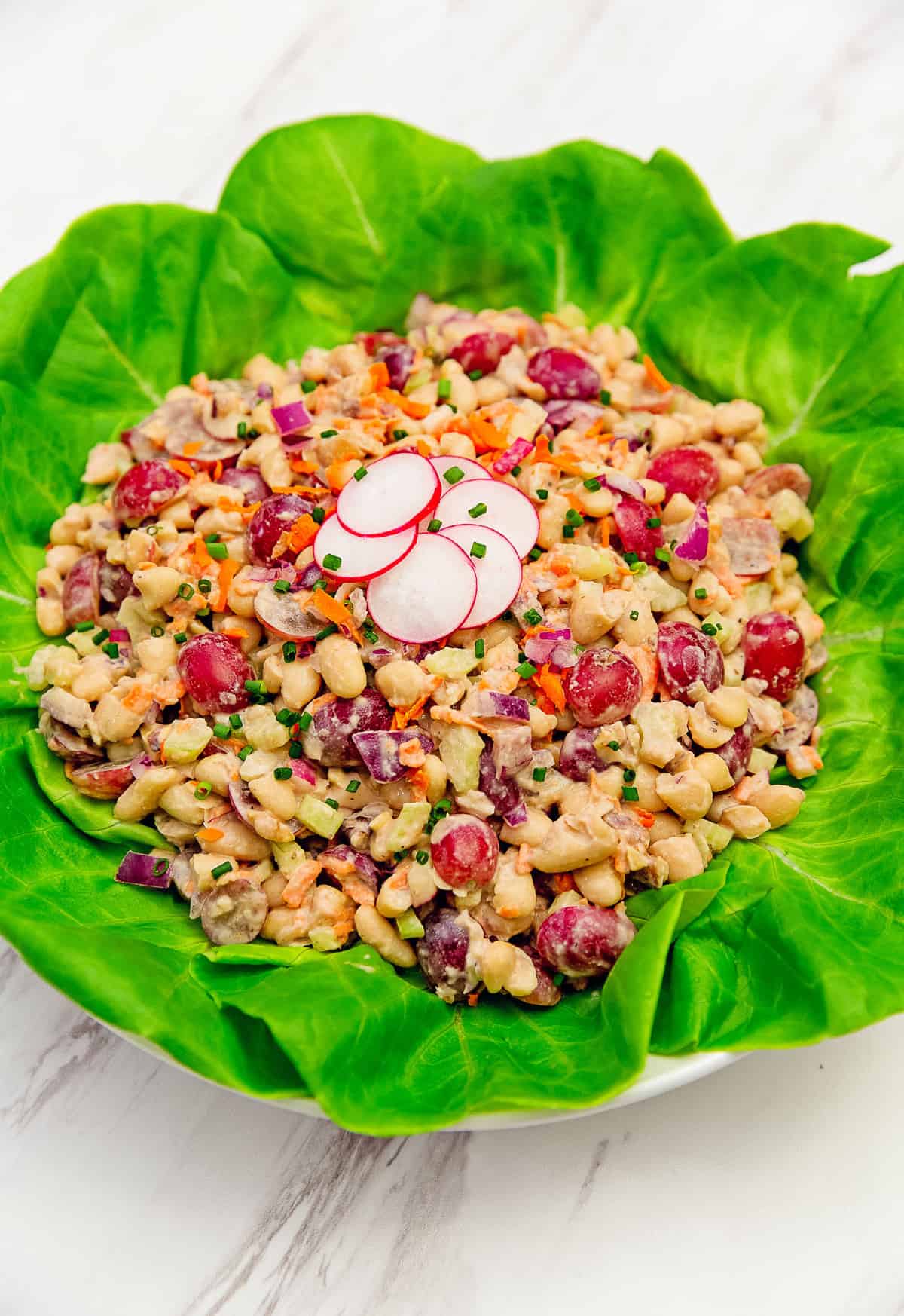 This nod to the Waldorf Salad is a much healthier version than the original.  It is as tasty as it is filling featuring hearty beans, sweet grapes, zesty onions, and creamy dressing. Perfect in a wrap, in a lettuce cup, or on a beautiful salad. A fabulous Whole Food Plant Based recipe.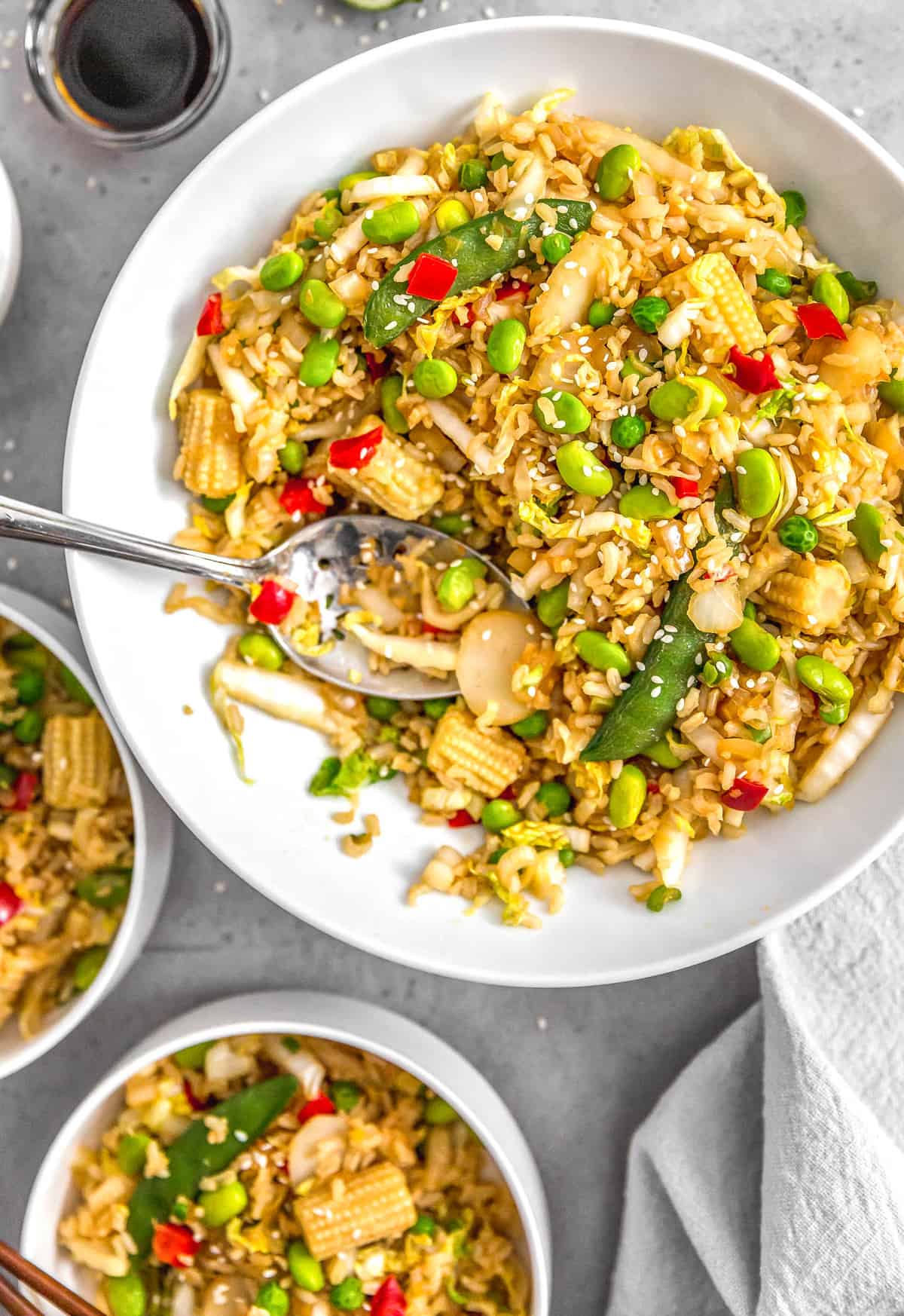 Incredibly easy and fast to make, this Cabbage Fried Rice is bursting with flavor and loaded with tons of veggies; plus, it tastes amazing. The best part is it's ready in 20 minutes or less! Mix and match using your favorite veggies for this healthy and nutritious recipe! A must try Whole Food Plant Based "dinner in minutes" recipe!
This hearty, satisfying, and bursting with flavor Chipotle Black Beans Soup is a delicious dish the family will love. Simmered to perfection this nutritious black bean and veggie packed soup can be topped with all your favorite including tortillas, corn, jalapeños, vegan sour cream, and cilantro. Head on over and check it out!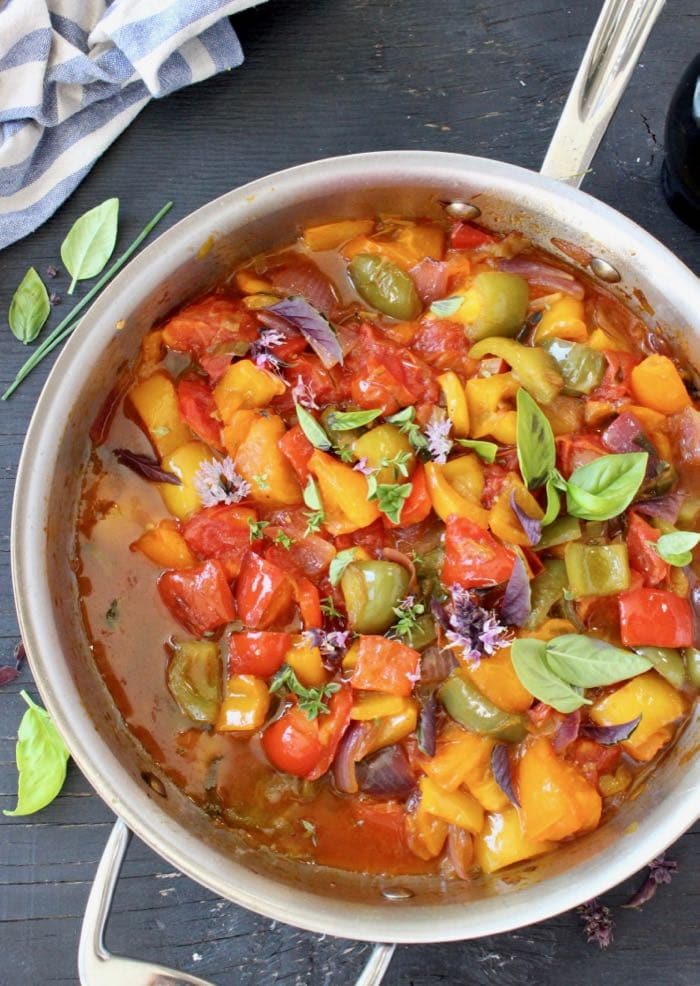 This beautiful rich sauce is pack full of nutritious bell peppers, tomatoes, leeks, onions, and lots and lots of flavor! Add in additional summer veggies like zucchini and eggplant for some extra wholesome vegetable love. Serve this beautiful sauce over pasta, polenta, or bruschetta for a delicious meal that is sure to put a smile on your face. Head on over and check it out!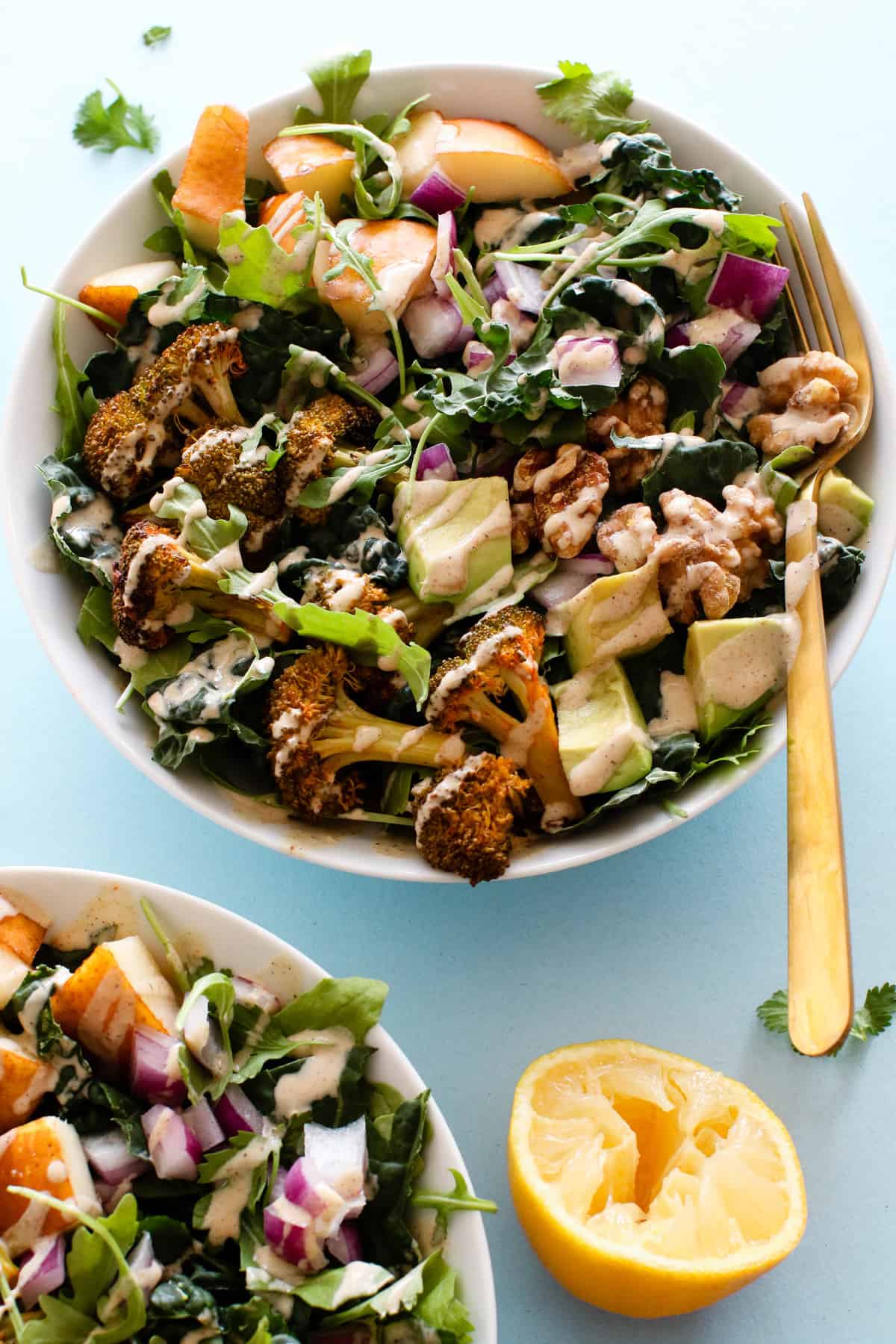 Warm spicy broccoli, crunchy walnuts, sweet pears, and creamy avocados pilled high on a bed of beautiful mixed greens with a dreamy tahini dressing drizzled on top. This refreshing, hearty salad is perfect for a wholesome, nutritious packed dish that the whole family will enjoy. Head on over and check it out!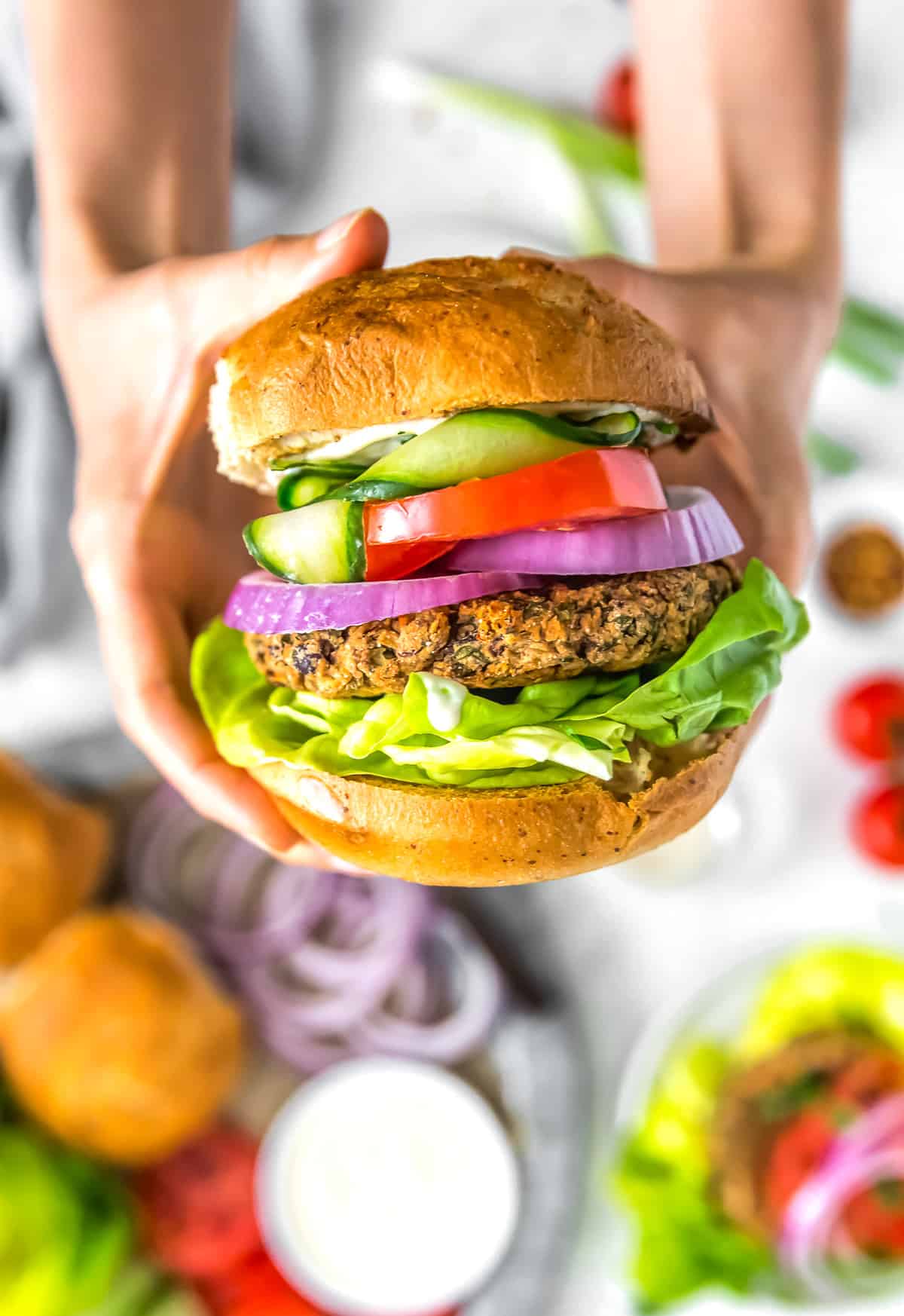 This aromatic and delicious Spicy Bean Burger paired with a tasty Garlic Sauce takes burger enjoyment to a whole new level! This beauty was inspired by the Middle Eastern kafta burger. Our vegan version is packed with onions, parsley, garlic, cumin, red pepper flakes as well as other tasty spices and ingredients. The creamy garlic sauce is get-in-my-belly goodness, making this duo the perfect veggie bean burger.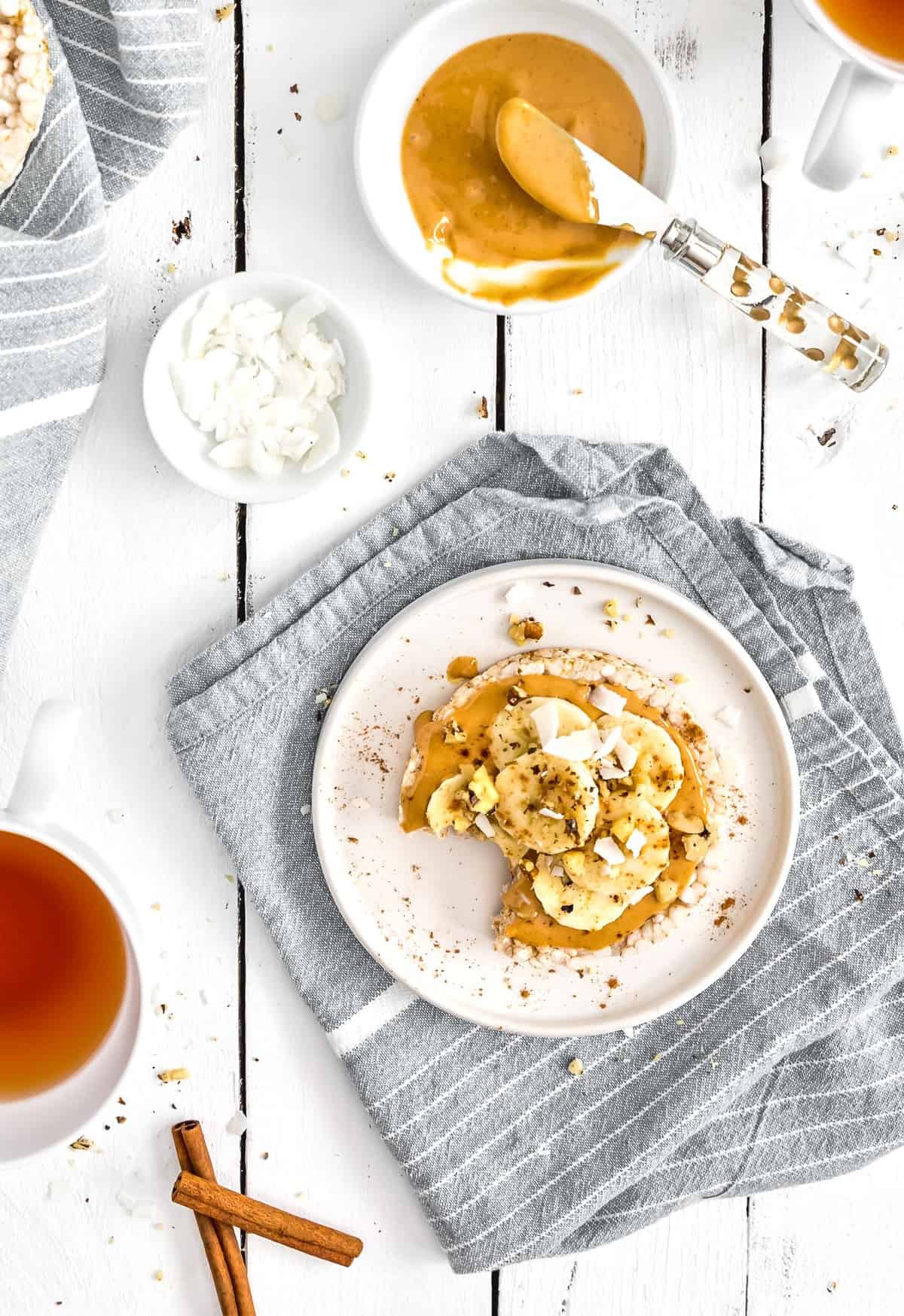 Creamy peanut butter, sliced bananas, chopped walnuts, and coconut flakes with a dash of cinnamon on a crunchy brown rice cake or wrap makes breakfast and/or snacking a breeze.  This recipe is ideal for those crazy days, not to mention that this tasty treat can be made in less than 3 minutes.