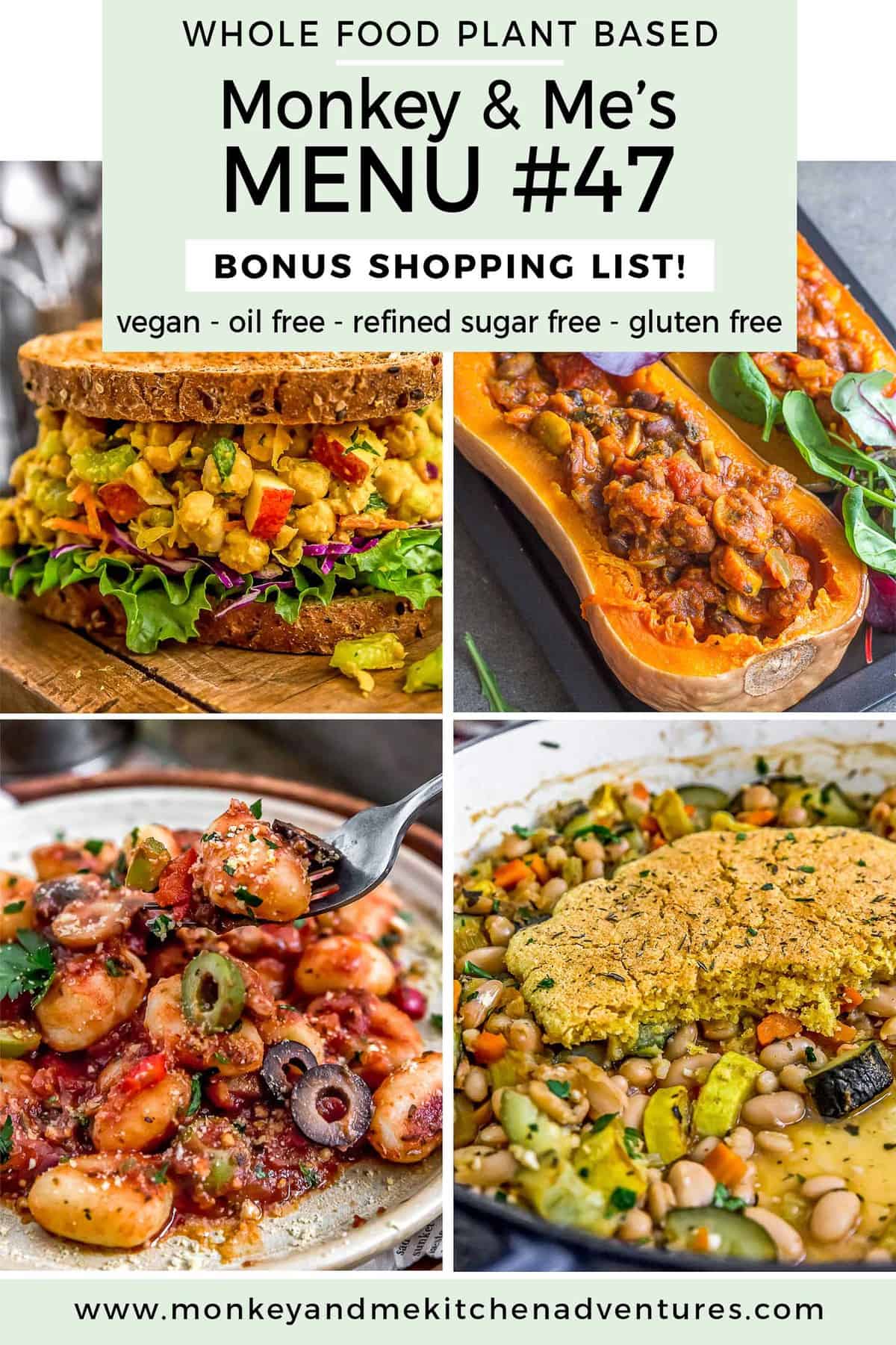 This week's Monkey and Me's Menu features some of our favorite foodie bloggers in menu #47 as well as a FREE bonus shopping list.  All recipes are Whole Food Plant Based, vegan, plant based, oil free, refined sugar free, no highly processed ingredients, and gluten free.
This super tasty menu features delicious dishes from Nicole at Lettuce Veg Out, Anne at The Mostly Healthy, Renee at Will Frolic for Food, and Lori at My Quiet Kitchen, as well as featuring a few of our own dishes. 😉

Downloadable Menu which offers the following:

2 Breakfast ideas
2 Lunch ideas
2 Snack Ideas
5 Dinner Ideas, including a FREE downloaded shopping list (PDF – Below)

A comprehensive (downloadable) shopping list for the 5 Dinners

The shopping list is segmented into the common grocery store sections like "produce, spices, etc." making it easy to pick up these items from your local grocery store.
It also includes product suggestions that are Whole Food Plant Based compliant* for easy reference.  Note: These products are suggestions, please feel free to select your own favorite products.
Includes helpful codes so you can easily subtract items that you choose not to make.

Downloadable Instructions on how the meal plan work.
Note:  The term "Whole Food Plant Based compliant" is from a general standpoint.  There are Whole Food Plant Based diet branches that restrict certain food items.  Our recipes are all Whole Food Plant Based compliant based upon a high-level compliance standpoint. i.e. vegan, plant based, oil free, refined sugar free, minimally processed foods.
Some breakfast, lunch, and snack ideas are simple concepts that require no recipe.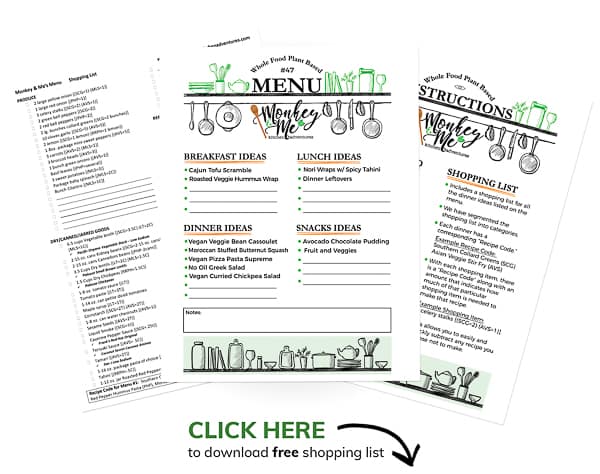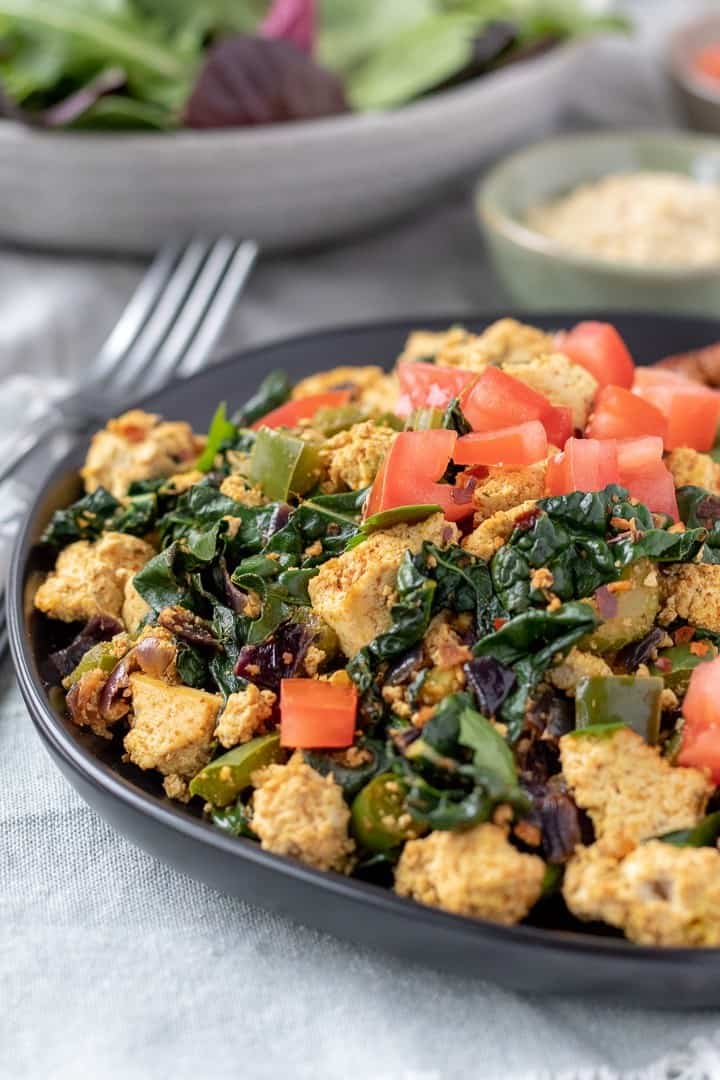 Bursting with savory aromatic flavors, this Cajun Tofu Scramble is a perfect protein-packed plant based breakfast that is sure to keep you satisfied through the morning. Hearty tofu, nourishing veggies, and warming Cajun seasoning creates a fabulous meal that's sure to put a smile on your face. Head on over and check it out on My Quiet Kitchen!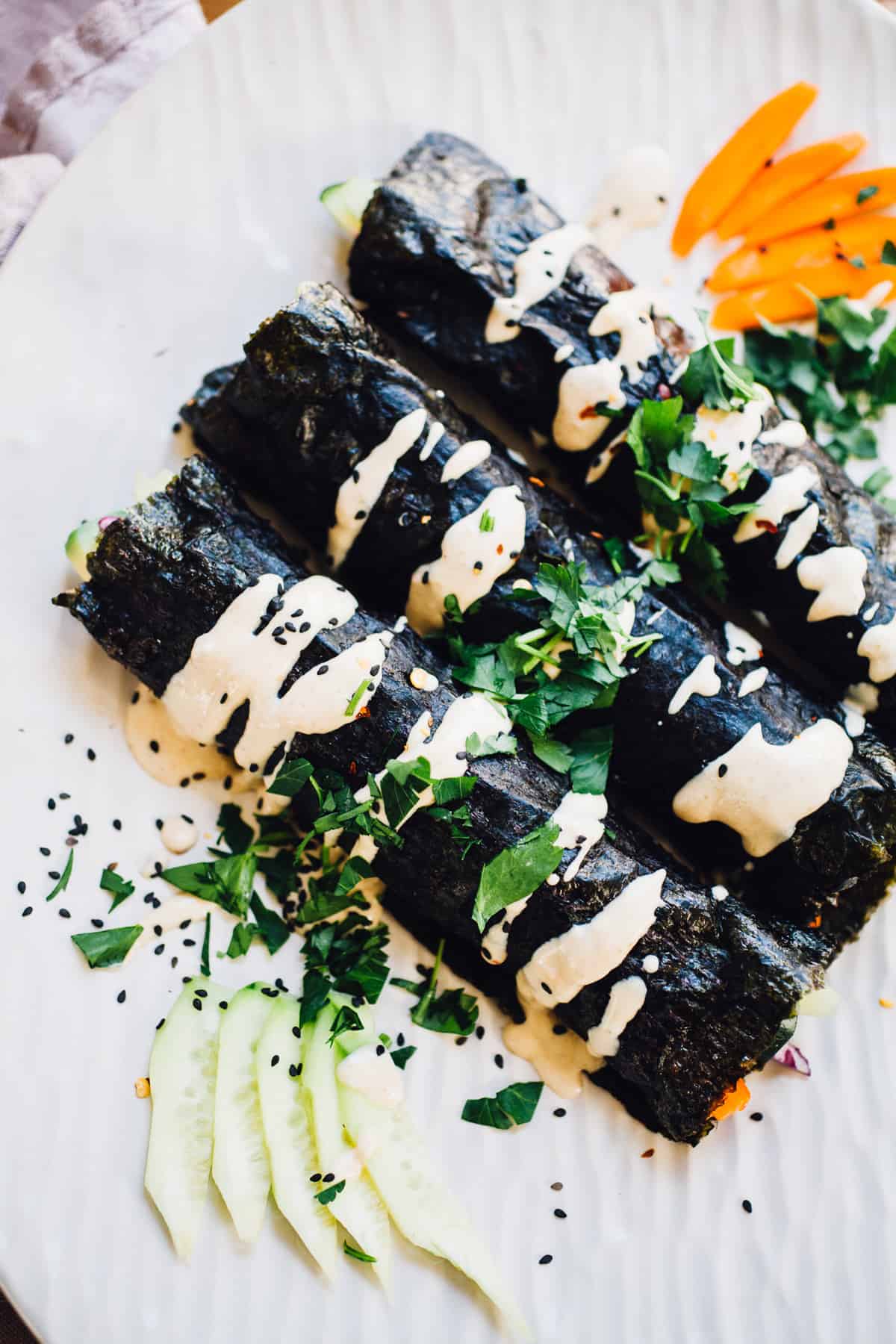 These tasty Sunrise Nori Warps with Spicy Tahini Drizzle make lunches a breeze. Packed with beautiful rainbow veggies and bundled in nori makes for a fantastic on-the-go wrap. Dunked or drizzled with a Spicy Tahini Drizzle takes this dish to a whole 'nuther' level! Head on over and check it out on Will Frolic for Food!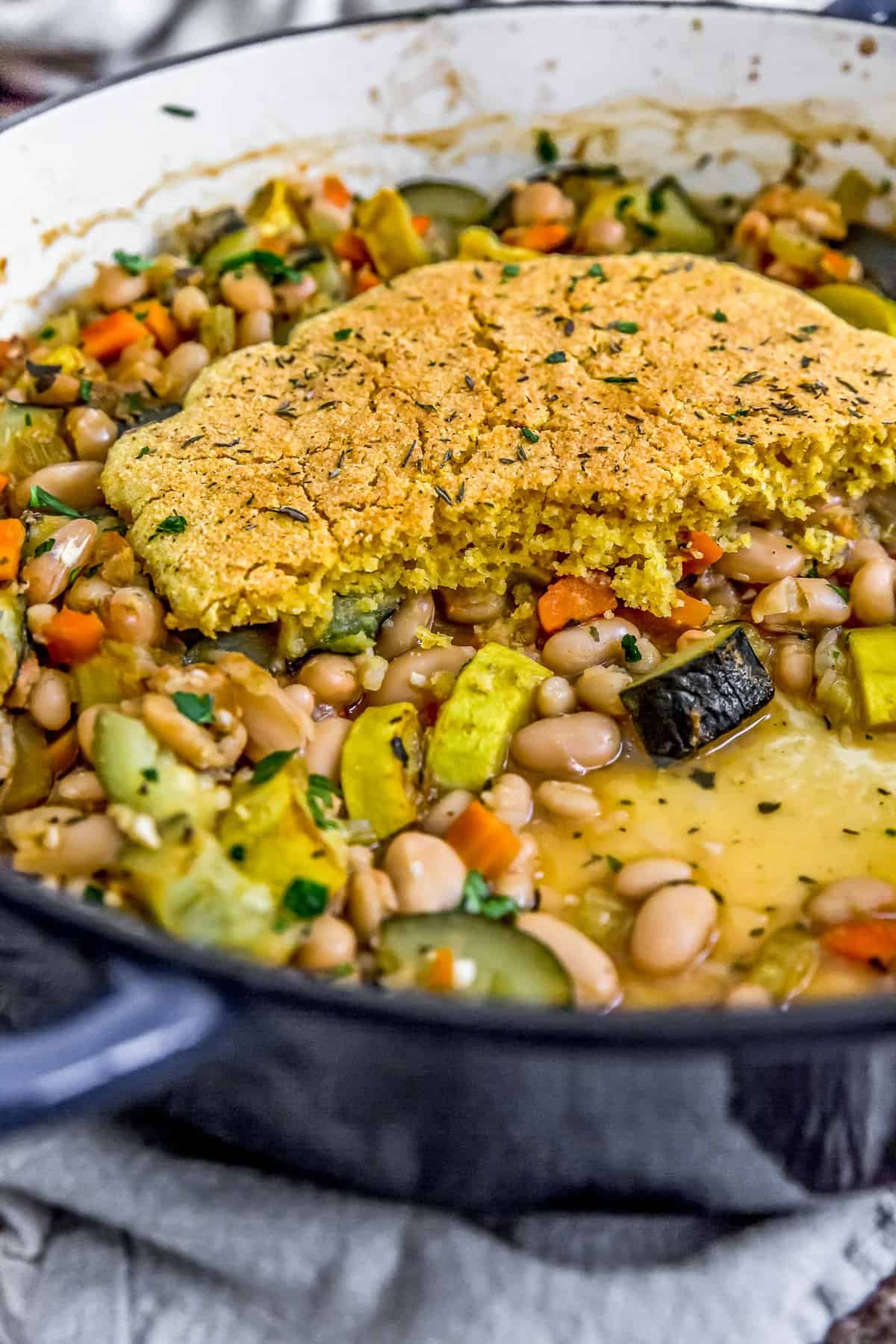 Beautifully rustic and comforting, this flavorful skillet meal is a dish of dreams. This healthy and utterly delicious Vegan Veggie Bean Cassoulet is coming in hot with a beautiful blend of savory spices, nourishing veggies, hearty beans with a tasty cornmeal topper!  Earthy flavors with a hint of smoky goodness, this wholesome dish is sure to have everyone running back for seconds. Head on over and check it out on Monkey and Me Kitchen Adventures!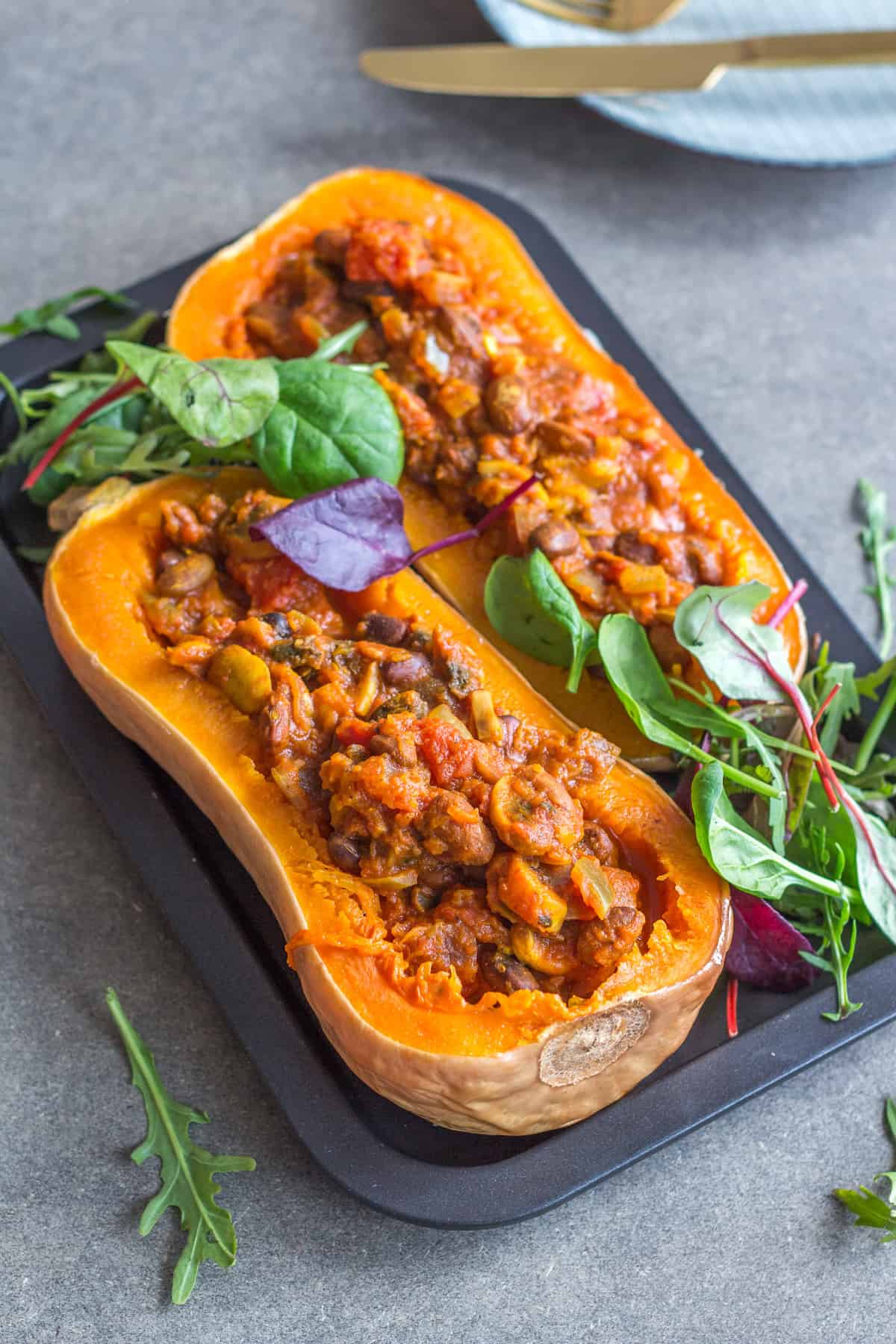 Flavorful, comforting, and super simple to make with only 7 feel-good ingredients, this Moroccan Stuffed Butternut Squash will fill your home with delicious aromatic spices. Sweet butternut squash paired with bold Moroccan seasoned mushrooms, beans, and tomatoes makes for an ultra-satisfying meal that is sure to please. Head on over and check it out on The Mostly Healthy!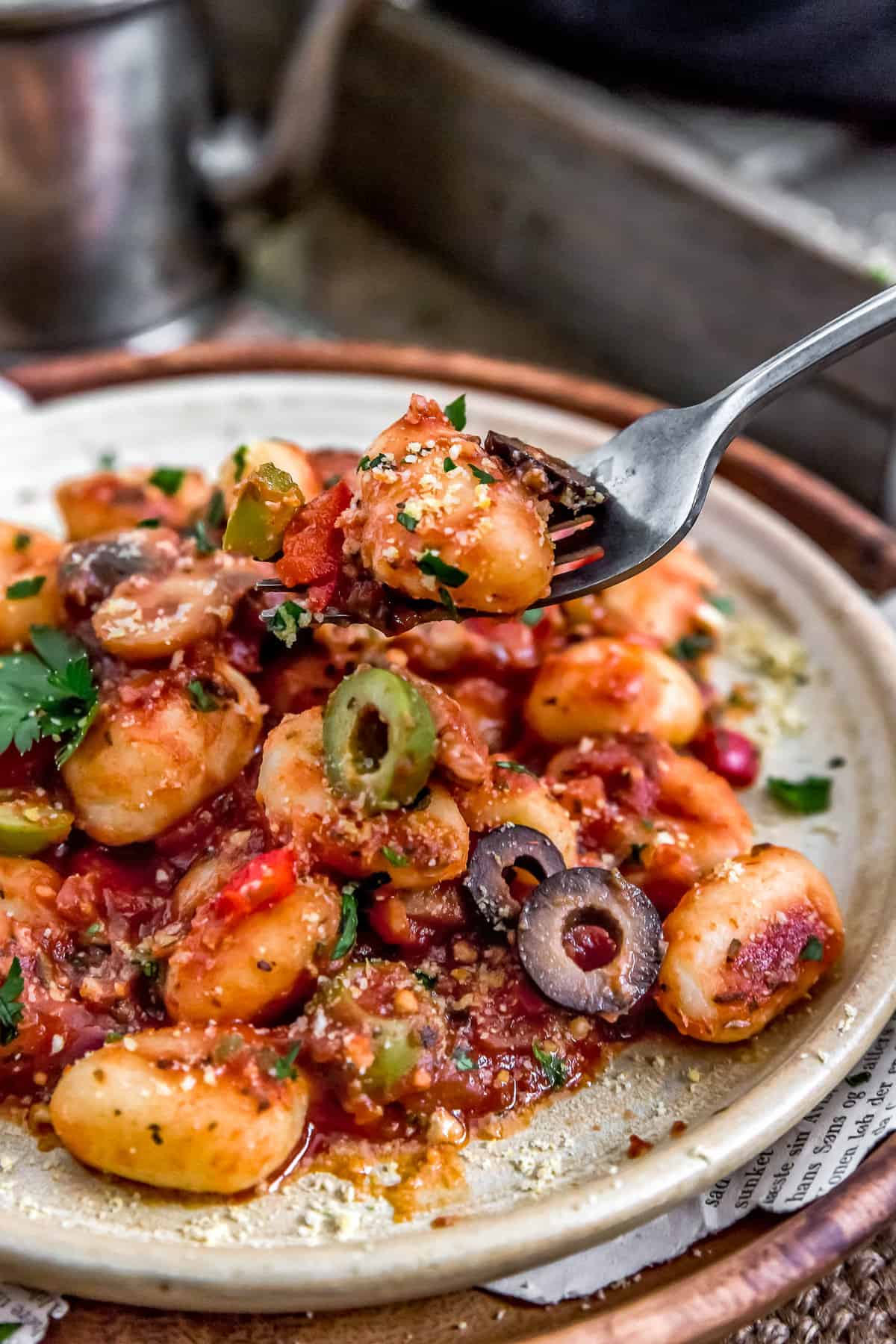 When those carb cravings hit, and you can't decide between comforting pasta or pizza? Well, we've got you cover with the perfect recipe for pizza and pasta lovers alike. When pasta meets pizza fixings, you just know it's gonna be good!  This Vegan Pizza Pasta Supreme is like heaven in a skillet. Think of a vegan supreme pizza with all the fixings only in a pasta form rather than on a crust.  Tasty red onions, sweet red and green bell peppers, aromatic garlic, briny olives, and earthy mushrooms all bathed in a bold flavorful pizza sauce with chewy, pillow pasta, it's utter perfection. Head on over and check it out on Monkey and Me Kitchen Adventures!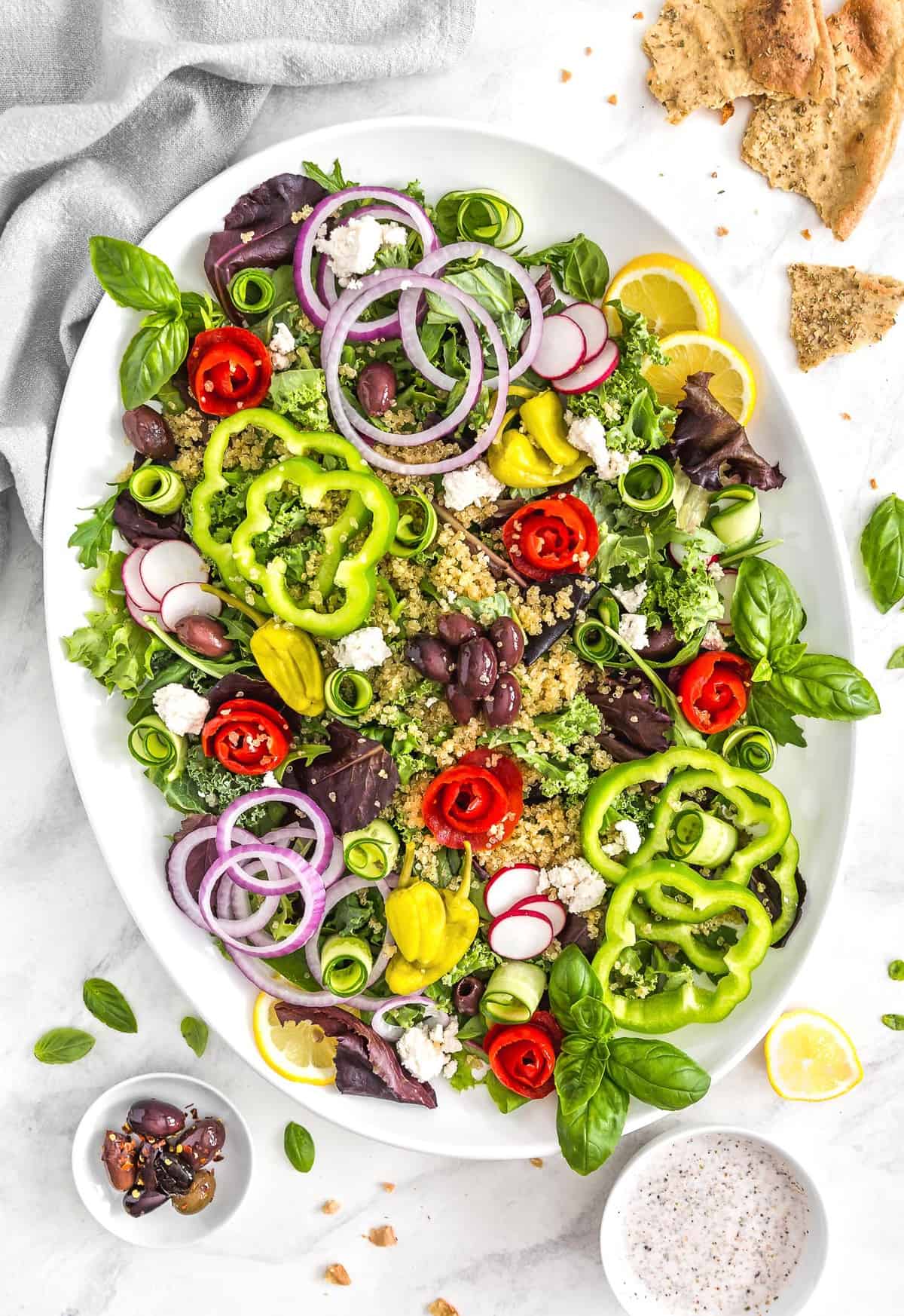 Tangy, herby No Oil Greek Dressing shines like the beautiful beacon of flavor-town! Full of vibrant, crisp veggies, this refreshing No Oil Greek Salad is sure to be a new family favorite!  Authentic and delicious, this salad features all your Greek veggie favorites, plus some yummy wholesome extras! Perfect for dinner or a great side salad for an outta this world nutritious meal. Head on over and check it out on Monkey and Me Kitchen Adventures!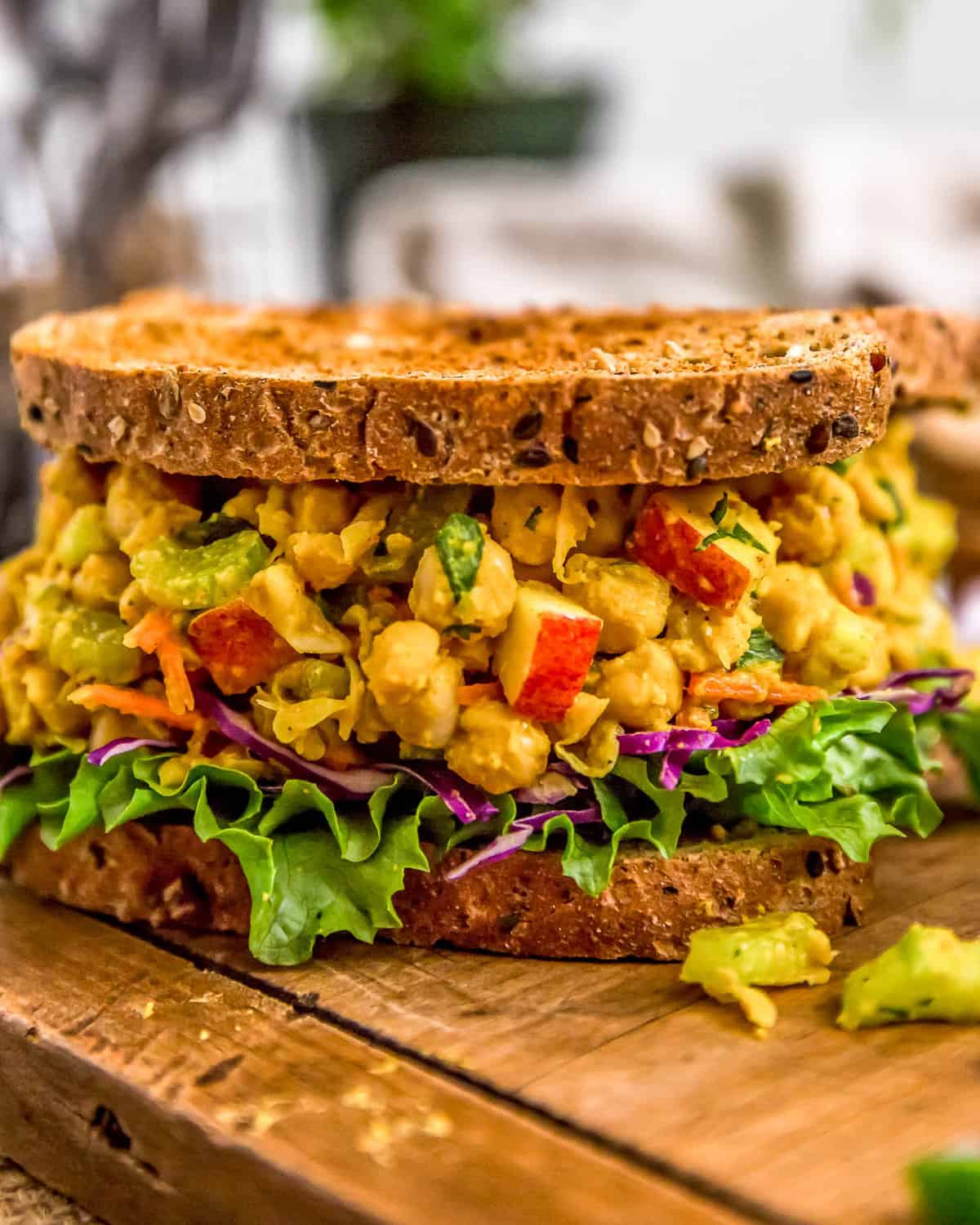 When you're in hangry mode, but you want a meal that hits all the must haves: delicious, easy, fast, and wholesome, then this sweet and savory Vegan Curried Chickpea Salad is the perfect winner to make your belly happy. It is a beautiful combination of creamy and crunchy texture with a pow of delicious curry flavors, it makes for a quick and tasty lunch or dinner. Full of healthy feel good ingredients: chopped apples, chickpeas, carrots, celery, jalapeños, golden raisins, cilantro, peanuts, and red onions, all blanketed in an awesome curry dressing, what's not to love?!  This recipe is ideal for work lunchboxes, quick dinners, or just plain fun eats. Head on over and check it out on Monkey and Me Kitchen Adventures!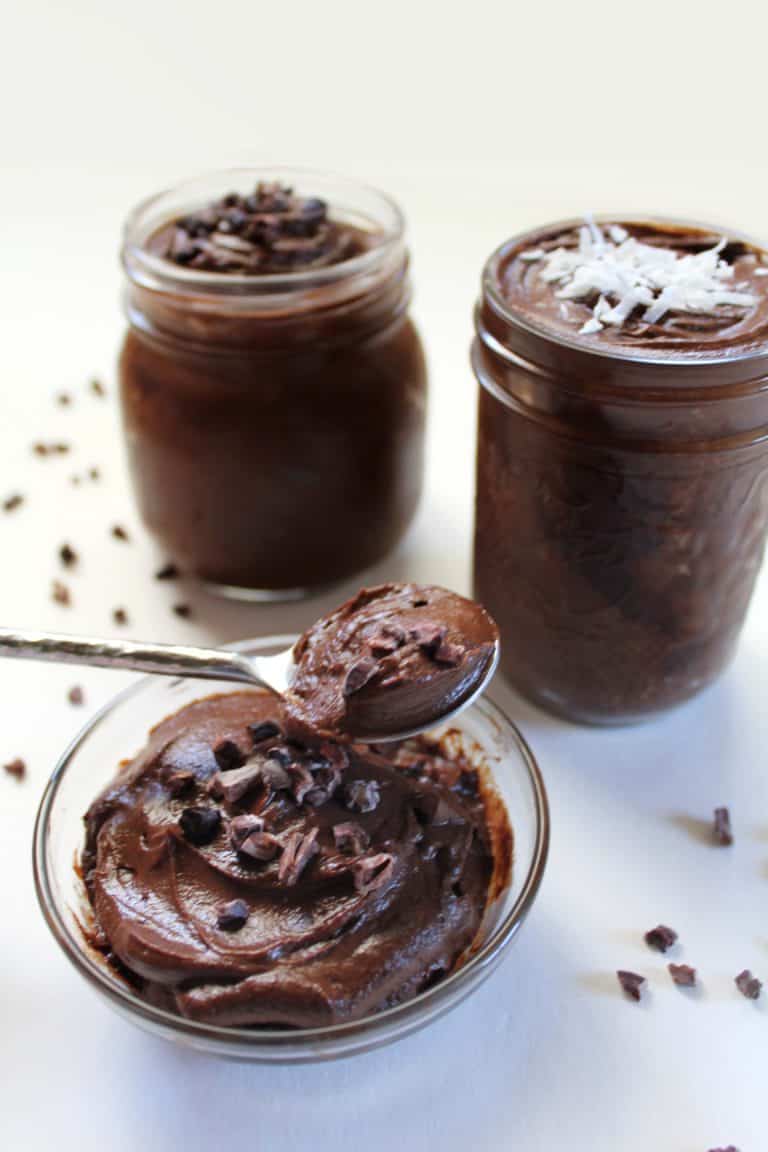 This delicious Vegan Avocado Chocolate Pudding is a perfect way to curb your sweet tooth. Creamy, rich chocolatey goodness and a hint of maple syrup makes for a fantastic way to end the day. Plus, it freezes well so you can always be ready for a chocolate fix. Head on over and check it out on Lettuce Veg Out!