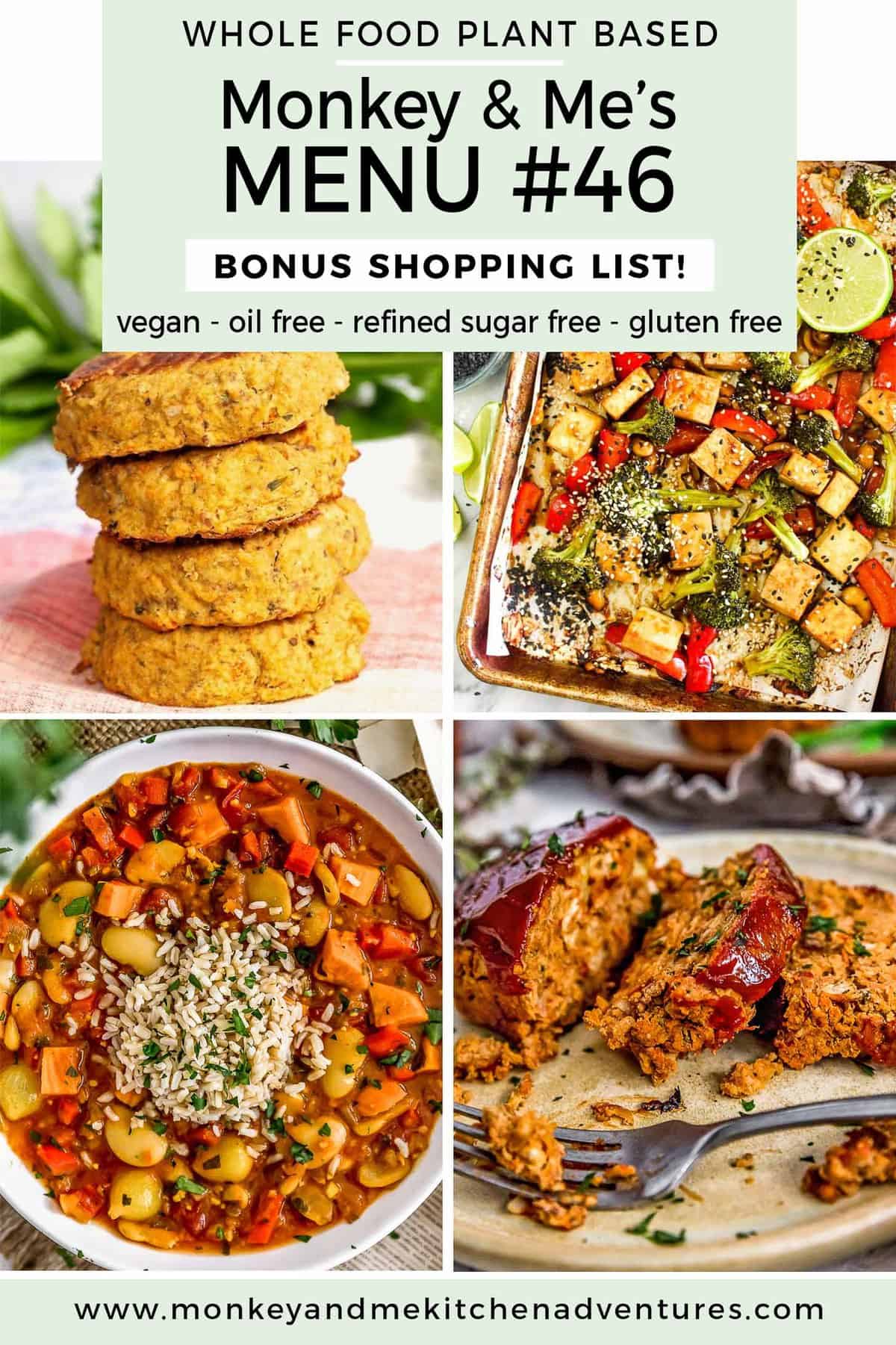 This week's Monkey and Me's Menu features some of our favorite foodie bloggers in menu #46 as well as a FREE bonus shopping list.  All recipes are Whole Food Plant Based, vegan, plant based, oil free, refined sugar free, no highly processed ingredients, and gluten free.
This super tasty menu features delicious dishes from Kaila at Healthy Helper Blog, Laurel at Catching Seeds, Petra at Nutrition Refined, and Christine at 24 Carrot Kitchen, as well as featuring a few of our own dishes. 😉

Downloadable Menu which offers the following:

2 Breakfast ideas
2 Lunch ideas
2 Snack Ideas
5 Dinner Ideas, including a FREE downloaded shopping list (PDF – Below)

A comprehensive (downloadable) shopping list for the 5 Dinners

The shopping list is segmented into the common grocery store sections like "produce, spices, etc." making it easy to pick up these items from your local grocery store.
It also includes product suggestions that are Whole Food Plant Based compliant* for easy reference.  Note: These products are suggestions, please feel free to select your own favorite products.
Includes helpful codes so you can easily subtract items that you choose not to make.

Downloadable Instructions on how the meal plan work.
Note:  The term "Whole Food Plant Based compliant" is from a general standpoint.  There are Whole Food Plant Based diet branches that restrict certain food items.  Our recipes are all Whole Food Plant Based compliant based upon a high-level compliance standpoint. i.e. vegan, plant based, oil free, refined sugar free, minimally processed foods.
Some breakfast, lunch, and snack ideas are simple concepts that require no recipe.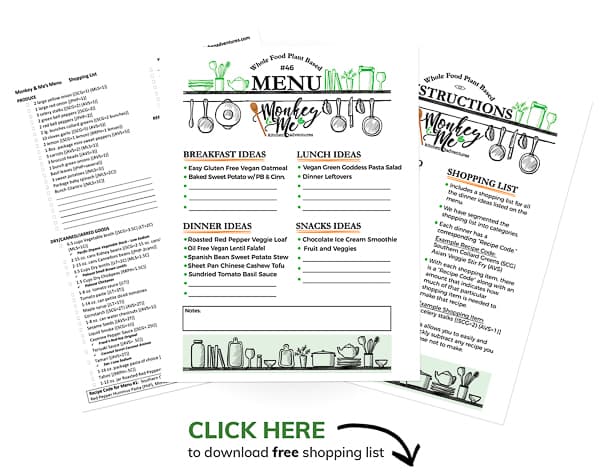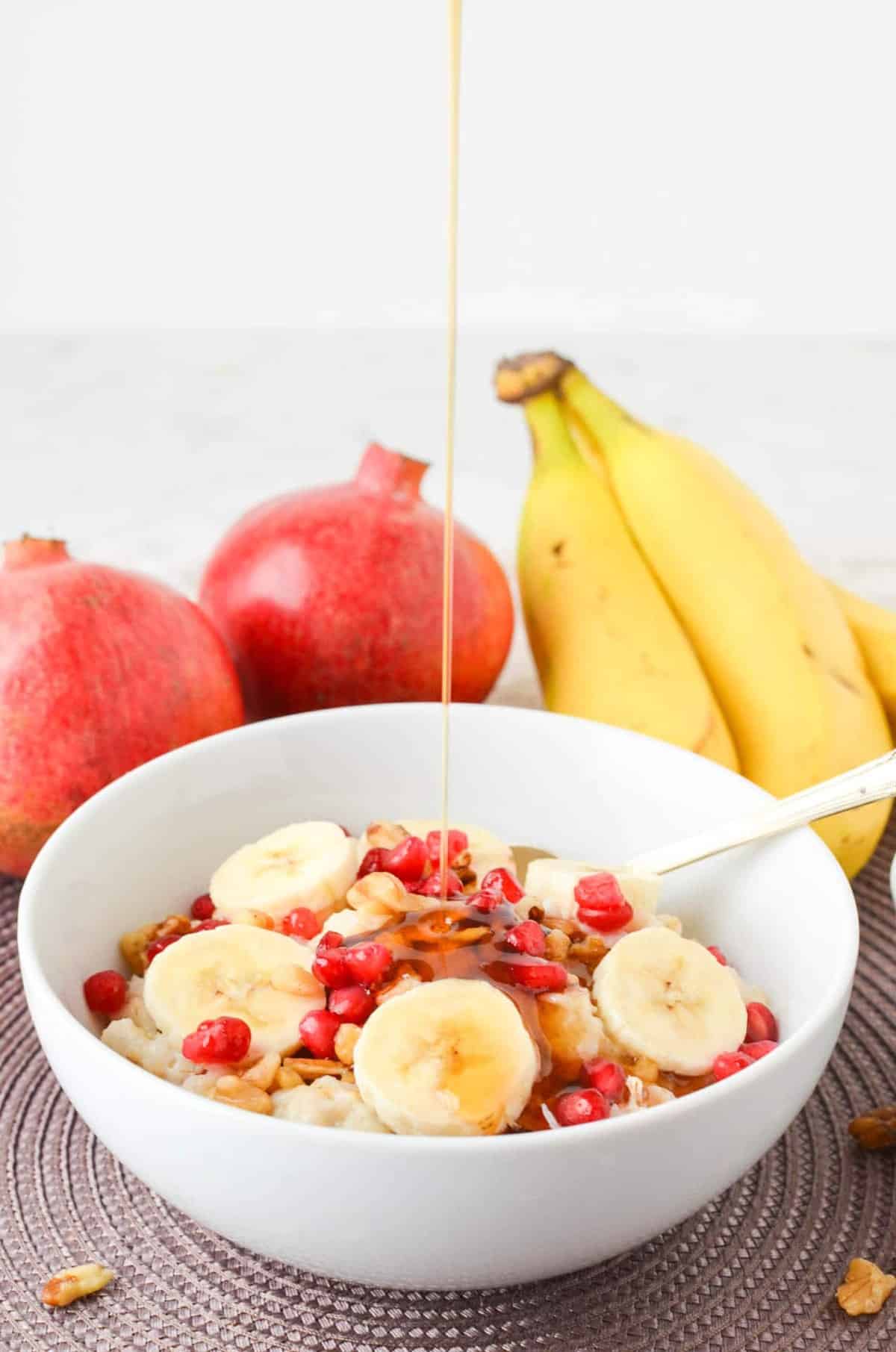 Start your day with a simple, hearty, comforting bowl of The Best Easy Gluten Free Vegan Oatmeal. Topped with sweet bananas, tart pomegranates, crunchy walnuts, and drizzled with maple syrup, this satisfying dish is super versatile and sure to please. Head on over and check it out on 24 Carrot Kitchen!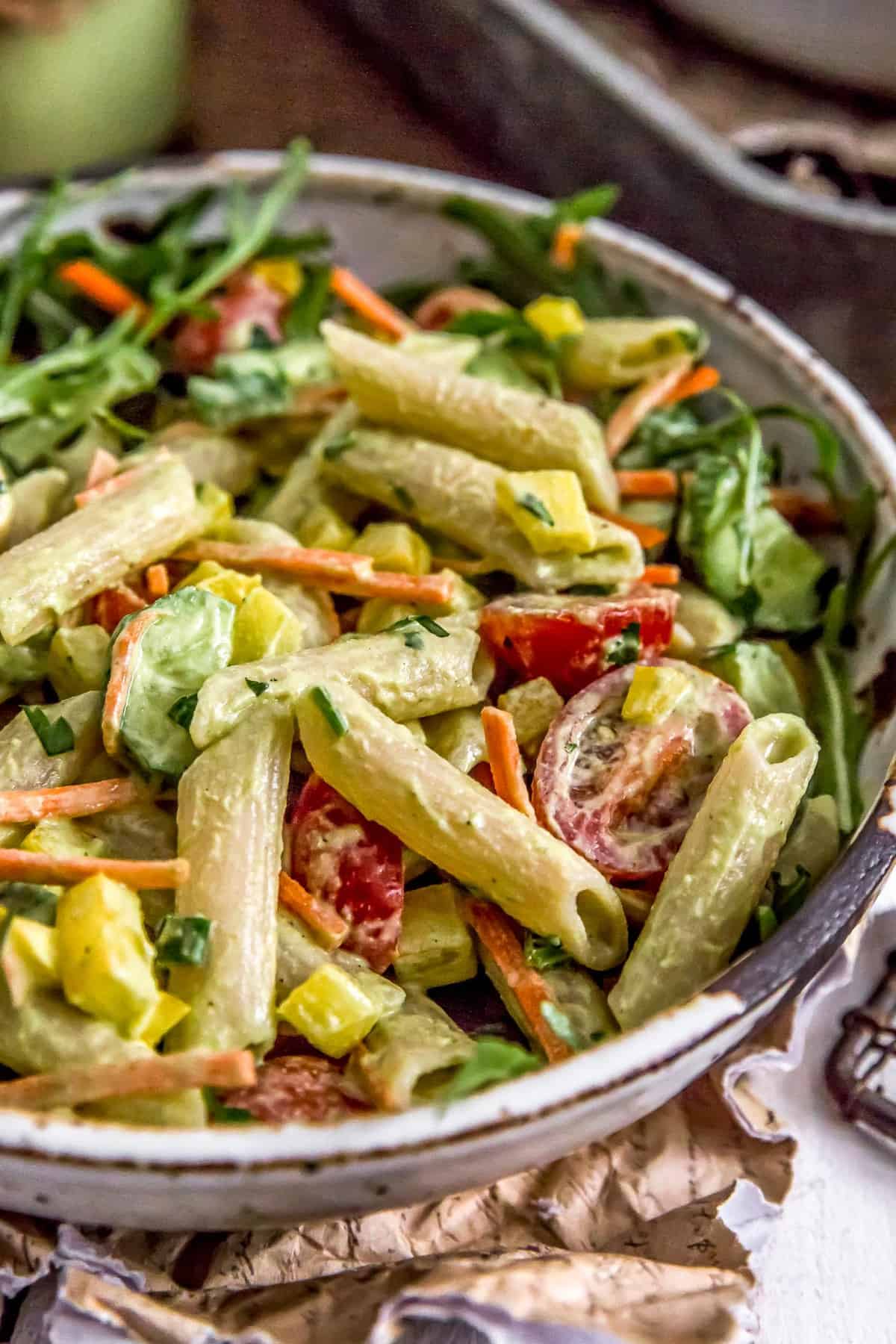 When healthy doesn't sacrifice on flavor, we've got you covered with this mouthwatering Vegan Green Goddess Pasta Salad that is sure to make all your pasta salad dreams come true. Loaded with wholesome deliciousness like chewy pasta, nourishing veggies, and a velvety green goddess dressing, this pasta salad is a total winner. Perfect for picnics, work lunches, or potlucks this easy to make and tasty pasta salad will brighten up any table! Head on over and check it out on Monkey and Me Kitchen Adventures!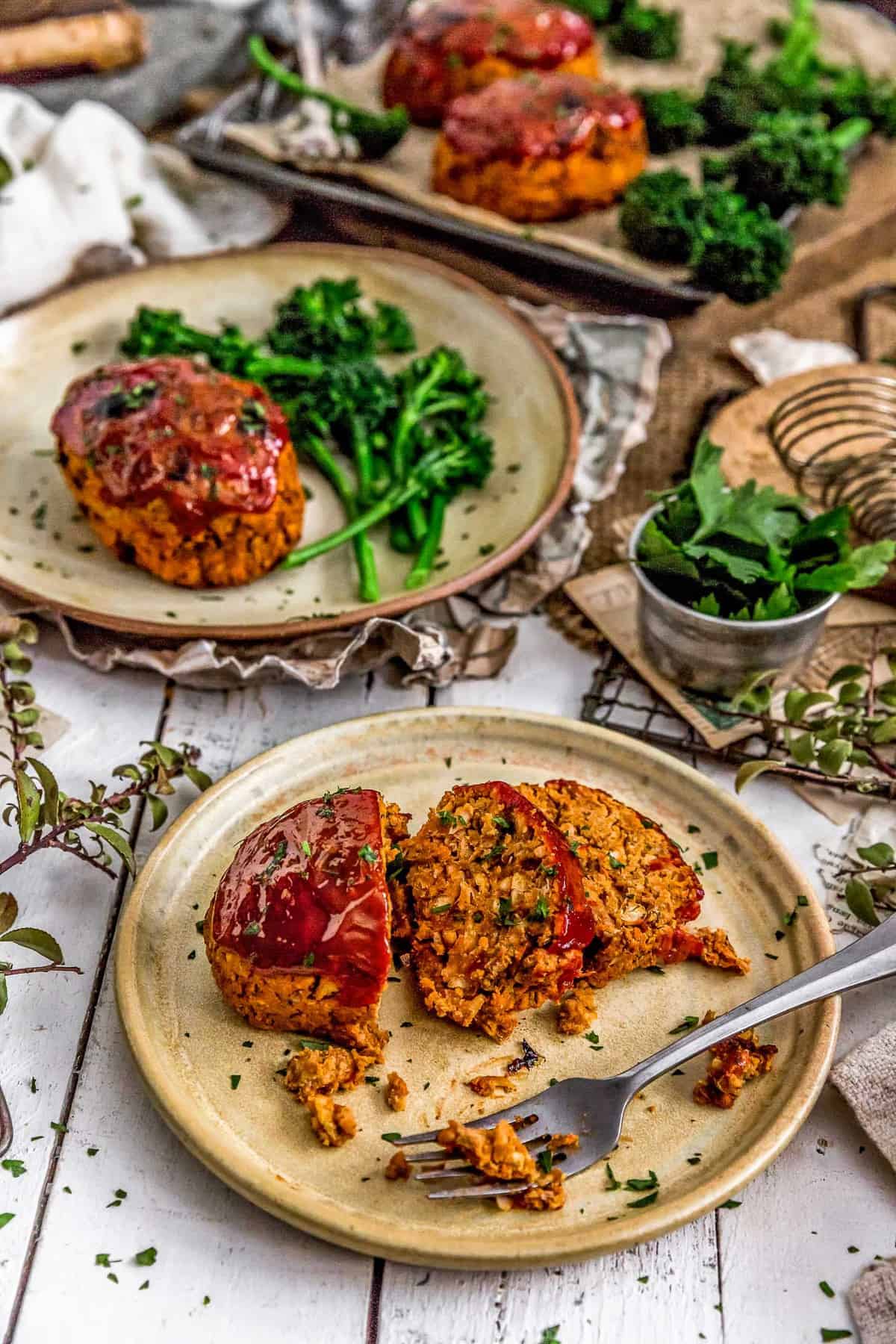 We are pulling out all the flavorlicious goodness of roasted peppers and sundried tomatoes in these irresistible mini veggie loaves. These ultra-comforting Mini Roasted Red Pepper Veggie Loaves are incredibly flavorful and filled with wholesome ingredients that are sure to knock your socks off. Healthy, oil-free, refined sugar free, plant based, and perfectly delicious, without the mushiness, these Mini Roasted Red Pepper Veggie Loaves are what veggie loaf dreams are made of. Head on over and check it out on Monkey and Me Kitchen Adventures!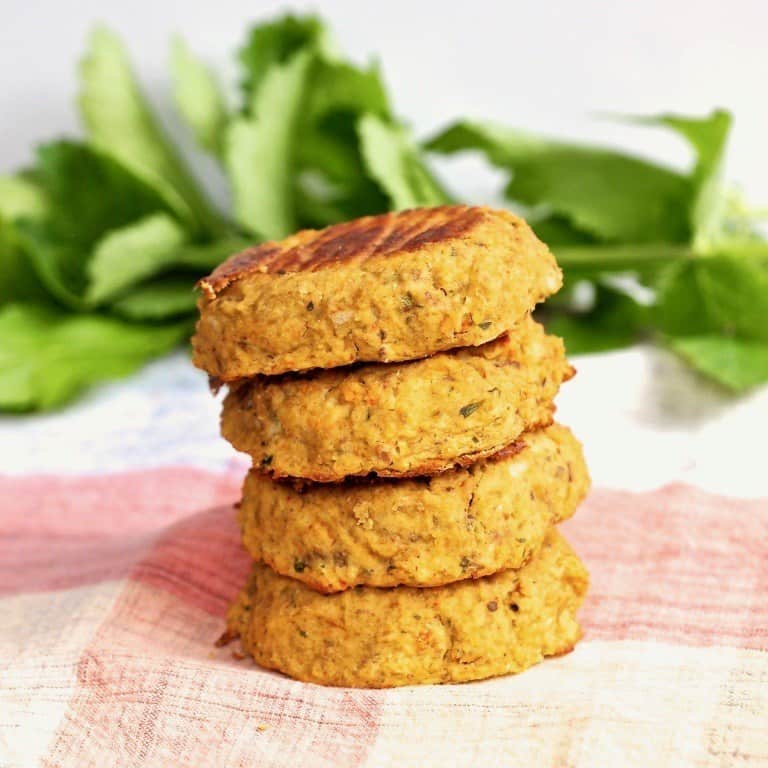 Loaded with nourishing ingredients, these tasty Oil-Free Vegan Lentil Falafels are brimming with bold, warming Middle Eastern spices, wholesome veggies, and baked to golden perfection. These healthy patties are such to have everyone running to the dinner table. Head on over and check it out on Healthy Helper Blog!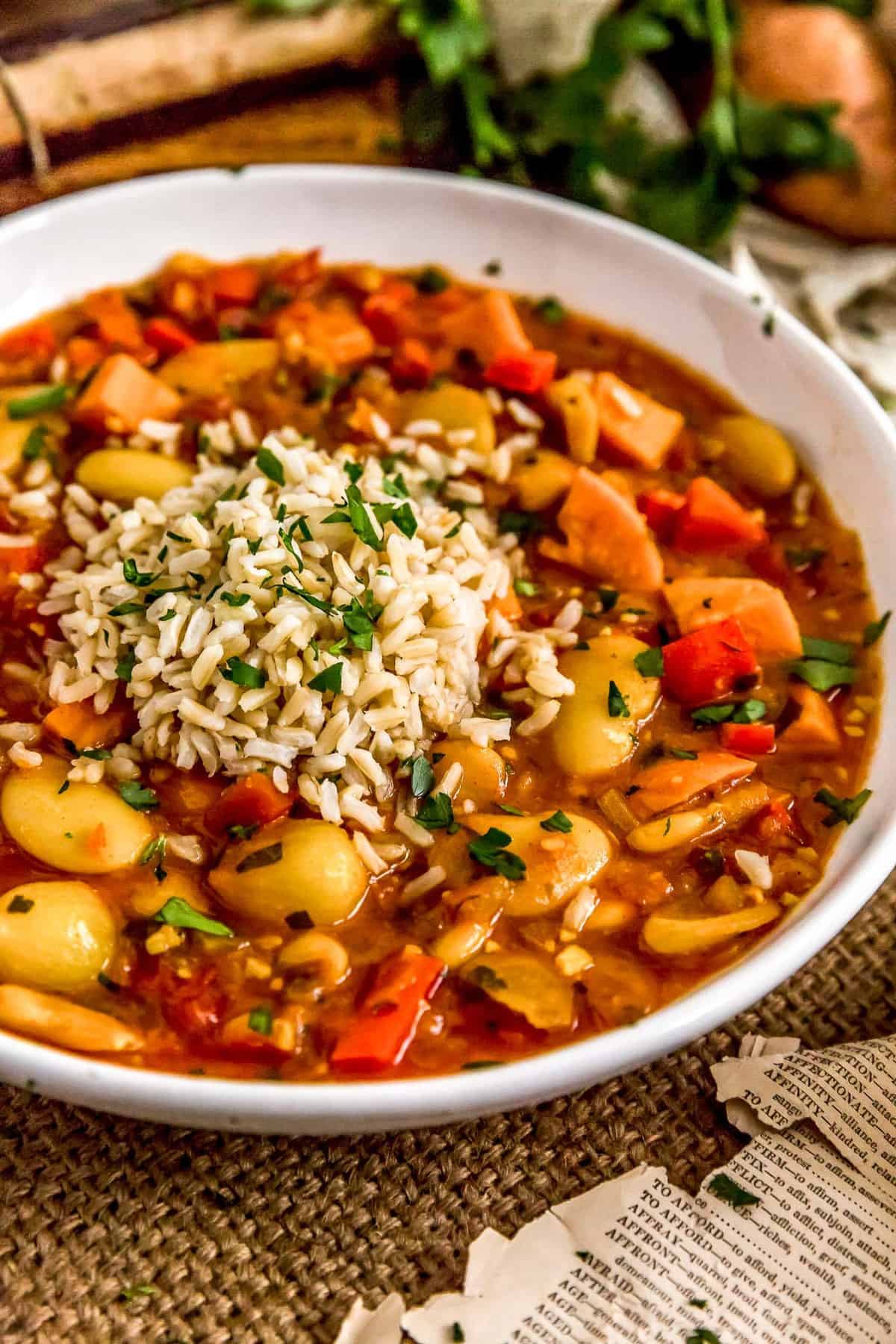 Nothing more comforting than a hearty, healthy, and flavorful pot of stew. This easy to make Spanish Butter Bean Sweet Potato Stew is calling our name with its ultra-satisfying and aromatic goodness.  Plump butter beans, nourishing sweet potatoes, and tasty pearl onions all bathed in a warming tomato broth makes for a perfect weeknight meal.  The butter beans melt into a rich and creamy texture that is a perfect base for the tender sweet potatoes to shine, making it a fantastic stew the whole family will love! Head on over and check it out on Monkey and Me Kitchen Adventures!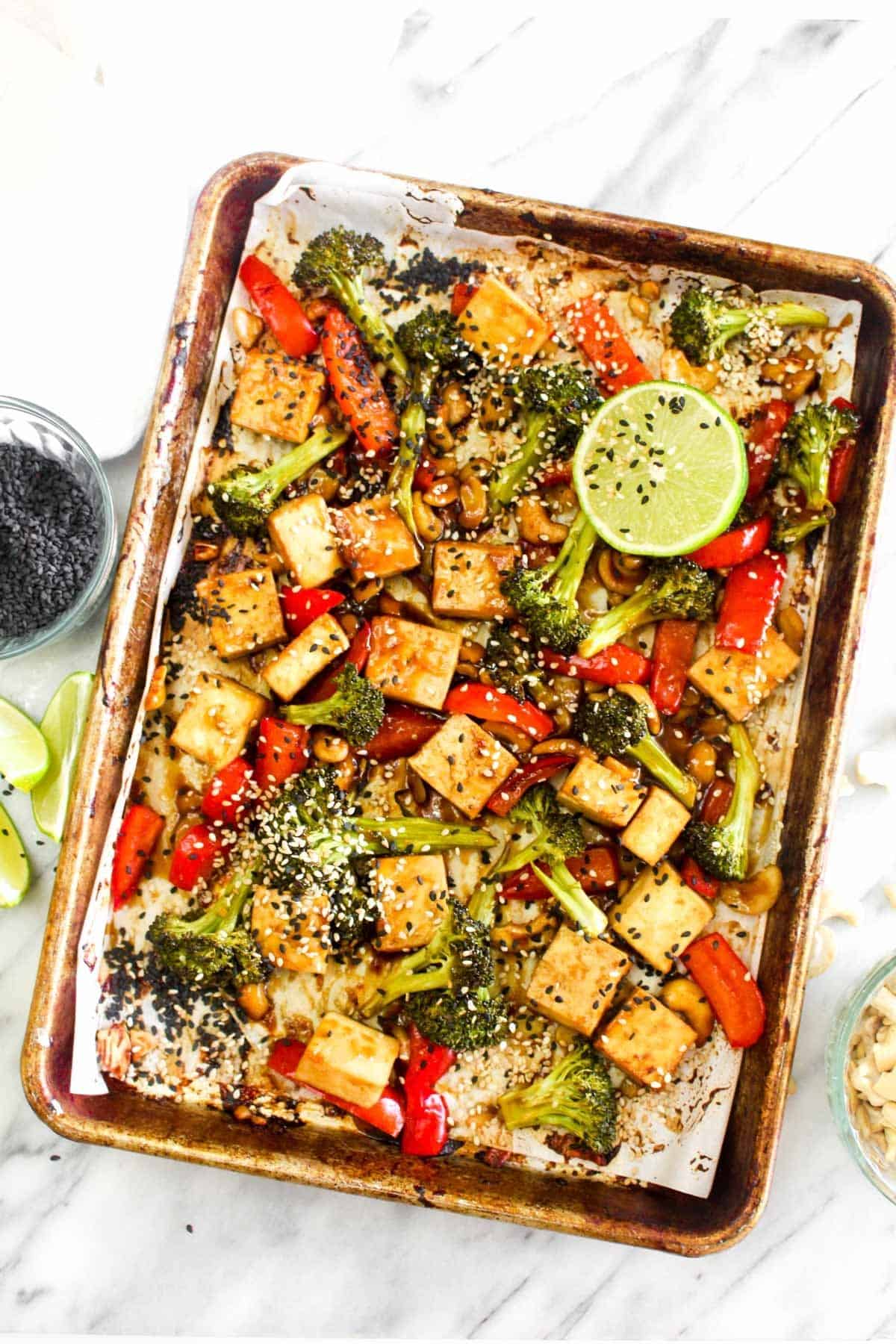 Got to love easy, healthy dinners that make week nights a breeze! This delicious Sheet Pan Chinese Cashew Tofu is just that dinner. Feel-good ingredients like nutritious broccoli, sweet bell peppers, protein-packed tofu, and rich cashews all tossed in a tasty sauce and served with chewy brown rice for a fantastic meal. Head on over and check it out on Catching Seeds!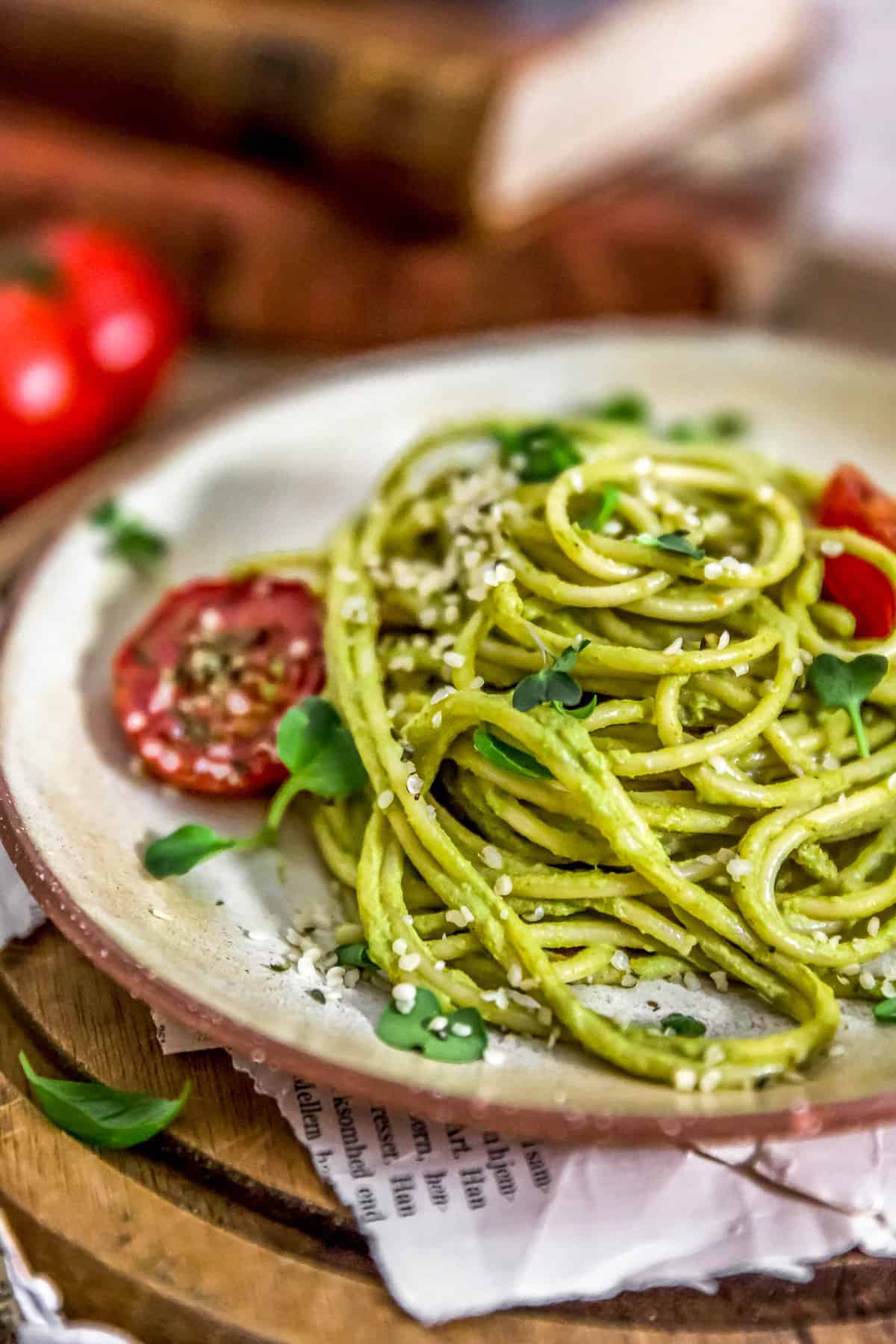 Brimming with healthy deliciousness, this Fast and Easy Sundried Tomato Basil Sauce can be made in a flash, coming together in less than 20 minutes, and the best part is that no cooking of the sauce is required. It's a total game changer! Simple ingredients blended together for an amazing sauce that is sure to be a winning dinner (or lunch)! This tasty recipe is perfect for weeknights when you need something fast and tasty to feed a hungry family. Head on over and check it out on Monkey and Me Kitchen Adventures!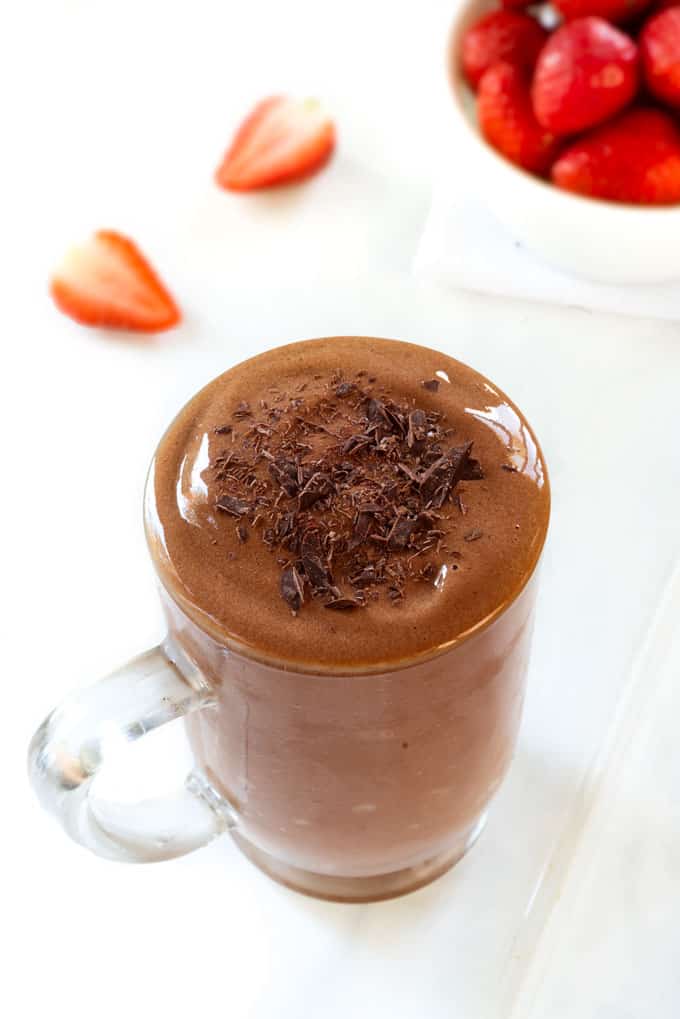 Calling all chocolate lovers! 8 simple, healthy, and delicious ingredients creates this fantastic Chocolate Ice Cream Smoothie. Sweet fruit, creamy peanut butter, wholesome seeds, rich cacao powder, and nourishing spinach come together in the most delicious way. Perfect for a sweet treat and also getting in those powerhouse greens! Head on over and check it out on Nutrition Refined!